A sandwich with ham and kren (and how could you say no to a breaded eggplant slice on there?). A rustic plate of gnocchi with goulasch or something more elaborate and even a bit more scenic. Get ready for an enjoyable tour around Trieste: all forks to me! Ready? Go. Why, yes, after devoting many, many articles to individual experiences I've had in the city, I have rolled up my sleeves and put together a small map collecting many different little places… available to all budgets. The road will be long and there will be much, much walking to do, so let's go!
Buffets. A real institution for the locals. In the city's dialect they're called spaceti and here, at any time of the day, from early morning until the evening, you can eat something good or have a classic rebechin (dialect term for a snack). Anything goes, but please do not confuse them with any ordinary bar! Here's an article I'd wrote about buffets some time ago. I'll point out a few (after I drop a tear, thinking about the recent closing of the historic buffet Siora Rosa). Trattoria Da Giovanni (via San Lazzaro 14), is one of the oldest taverns in the city, where among wooden barrels and their ever-present giant mortadella you can sip a caliceto (a glass of wine) and taste something typical like a tartina (or bruschetta) with baccalà mantecato (creamed cod) or Liptauer (a whipped cheese cream). Also, not to be forgotten are Buffet Da Roby (Via Torrebianca, 32), which I think's my favorite because it is right under MissClaireHome's house, Buffet da Gildo (via Valdirivo, 20) and L'Approdo (via Carducci, 34). Beware, beware: I cannot include them all…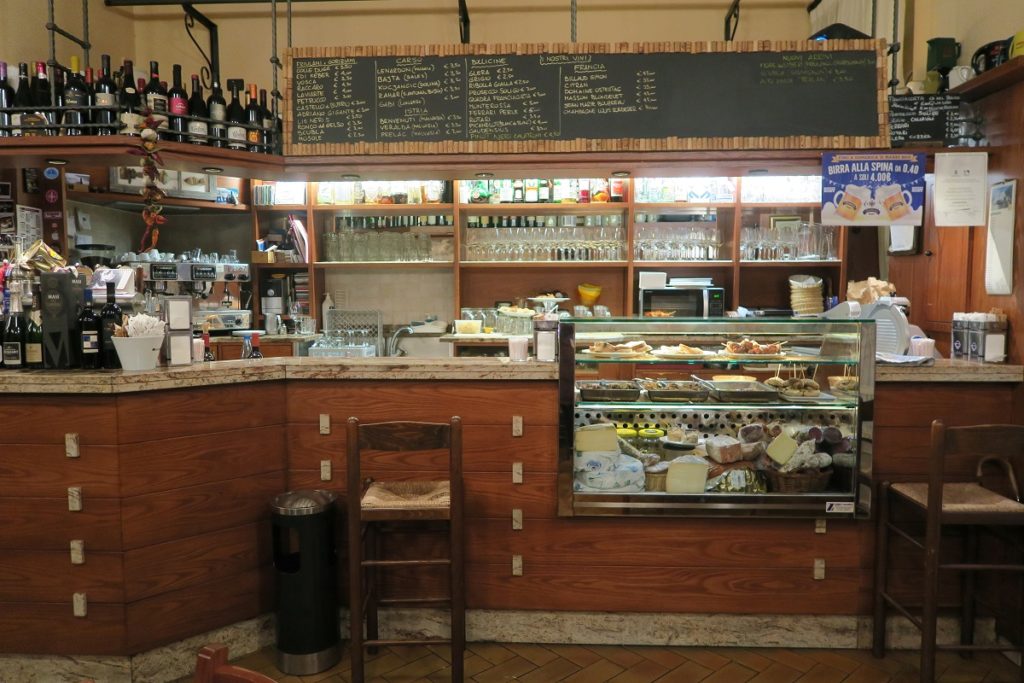 Historical Cafés. Don't be taxing, for goodness' sake. The cafés are a pillar of the city's enjoyment culture. I told you about it in this article, which I promptly repost. We were talking about food, right? So, how could you not want to pair a cup of coffee with a good, sweet treat, which could worthily replace a full meal? From Tommaseo to Caffè degli Specchi, from Stella Polare to Antico Caffè San Marco, the list to choose from is almost endless. Needless to say, you can also find something savory here (which would combine perfectly with a good aperitif).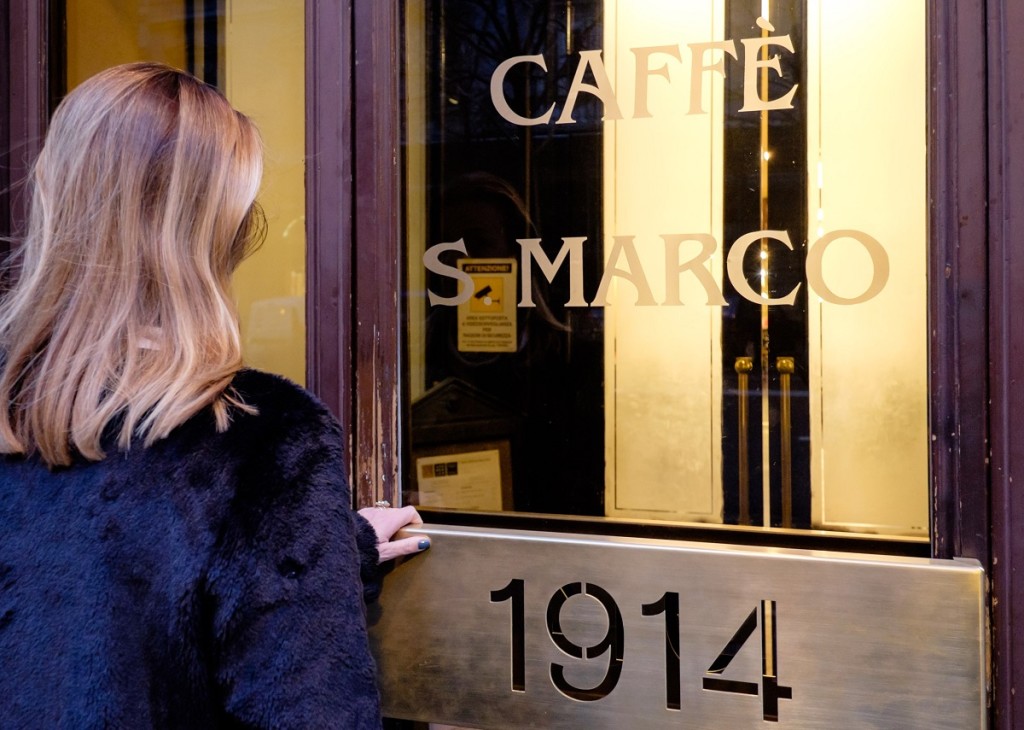 Osmize. Bring me a local who has never been to an osmiza. I guarantee you they don't exist. They just do not exist! This too is a real institution for the people of Trieste: in this article I had told you a bit about their history from 1784 to the present day. I will not repeat myself, of course. Among the most appreciated by yours truly is, undoubtedly, the one by Benjamin Zidarich, for the quality of its wines and cheeses now known internationally, which you can find at their beautiful winery in Prepotto, and also the one by Gabrovec, which is also in Prepotto. Let us not forget Elda Coslovich's osmiza, at via Commerciale, 180, known to many as "The 180," and Dean Verginella's, in Contovello. In both cases, the view is spectacular… just go and see. I also leave you with the link where you can look up the opening hours and find all the contacts you might need: Osmize.com.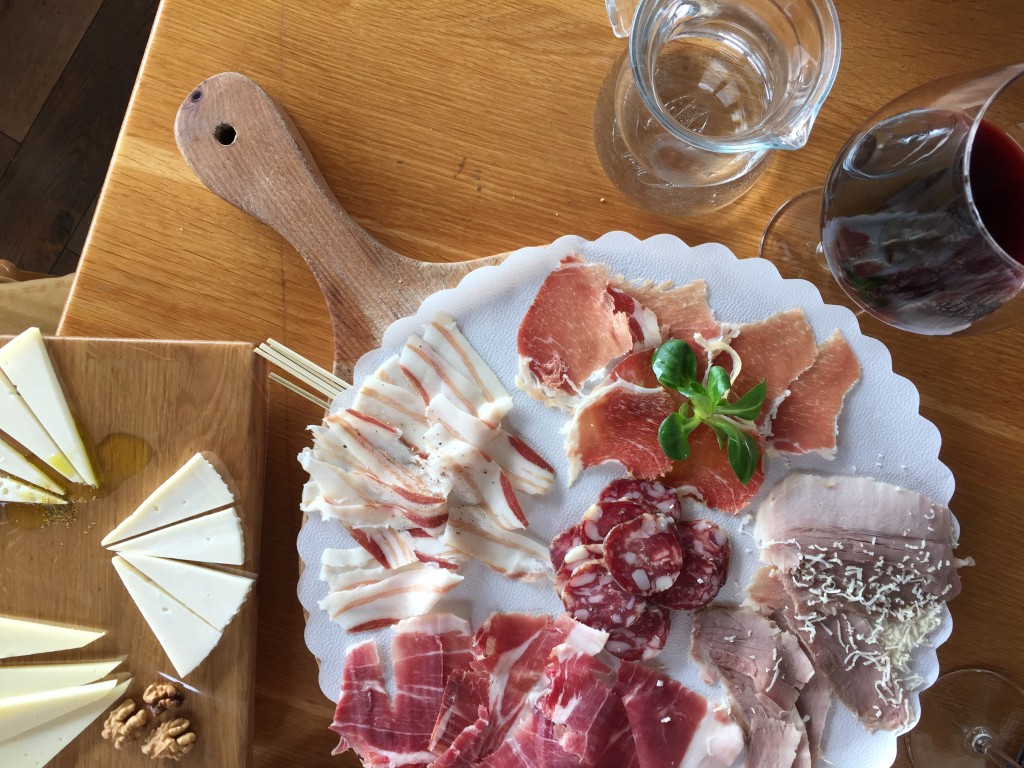 Where do you eat some good fish? Trieste and its sea, an inseparable pair. Over the years I have taken you with me to test numerous little places that offer seafood cuisine. Here I'll list a few of them to you. Opening this waltz is Sorrentino Trattoria di mare (here is the link to my story): here, in a respectable location (the former Tenda Rossa on the Coast road), you can enjoy seafood dishes with a Neapolitan flavor. It's mandatory to also mention Joia (which comes from the same patron, aka Pasquale Sorrentino); then, don't fail to make my list Nero di Seppia, Ai 3 Magnoni (here's the report of an "old" visit of mine), downtown with Bollicine's crudités, Chimera di Bacco and Mytilus (Lazzaretto, Muggia). Closing the curtain are Tavernetta al Molo in Grignano and Enoteca Sgonico, the latter famous for its amazing fish crudités.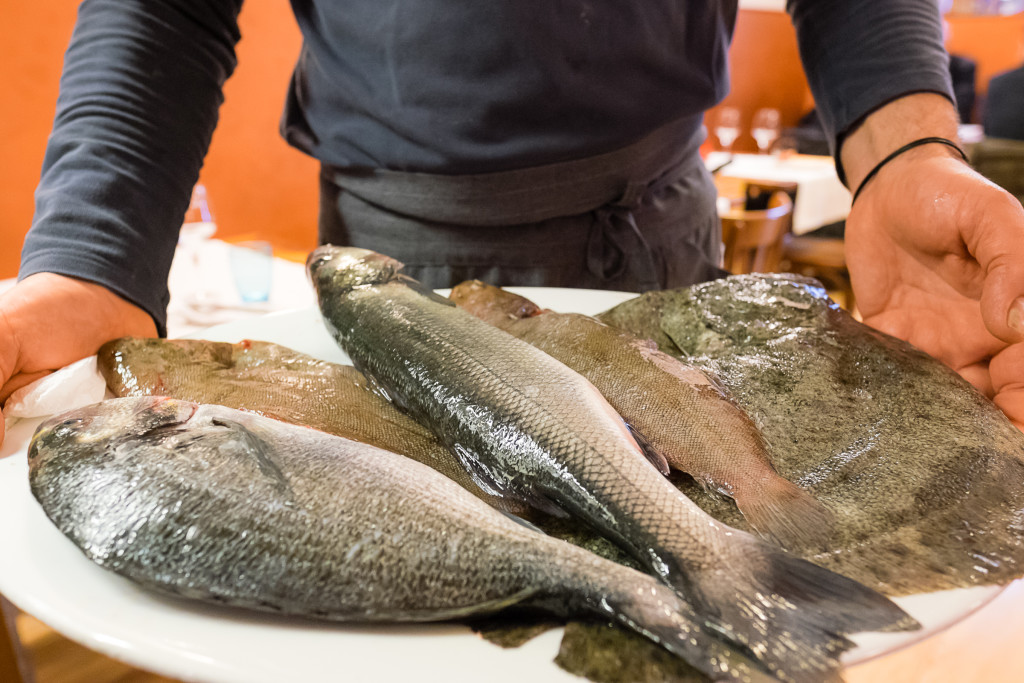 Need a quick break? Well, let's say you want to grab a nice bite to eat on your lunch break. What are you gonna do? Either go back to the start (read the paragraph on buffets) or read along. To enjoy a delicious and simple dish you can aim to a little place behind the Revoltella Museum called Mimì and Cocotte where you will find a selection of natural, competition wines, or continue walking and bump into Pier just a stone's throw away (I told you about it here). An alternative idea that can satisfy your every need (vegetarians, vegans and, coeliacs listen up!) is to drop in at Melograno's: they serve delicious pizzas and dishes prepared with local ingredients. I know that it might not be for every budget, all right, but I believe that Caffè Sacher is worth mentioning (they opened their doors on via Dante very recently and with no small amount of fanfare!); they also offer special meals and simple sandwiches (which are just perfect, I guarantee you). Want to try something unique? Odio il brodo, my darlings. For Italian speakers: no, I don't mean that I hate broth, it's just the name of the Chicken Bistrot you'll find in via San Lazzaro, 9, where you can enjoy tasty sandwiches, bao buns, offbeat sandwiches and amazing fried chicken. Here, you can have chicken in all its possible variations. If you love galettes, Home Sapore di Casa will take care of your cravings for you, or if you prefer tasty burgers, you should try 040 Social Food. If you're looking for something genuine, Genuino is the place to go to 🙂 they have different Veg options! If you're passing by Opicina on the Karst, stop at Trattoria Max with typical cuisine from the Karst itself, and a dive into the 60s: here everything has stayed the same!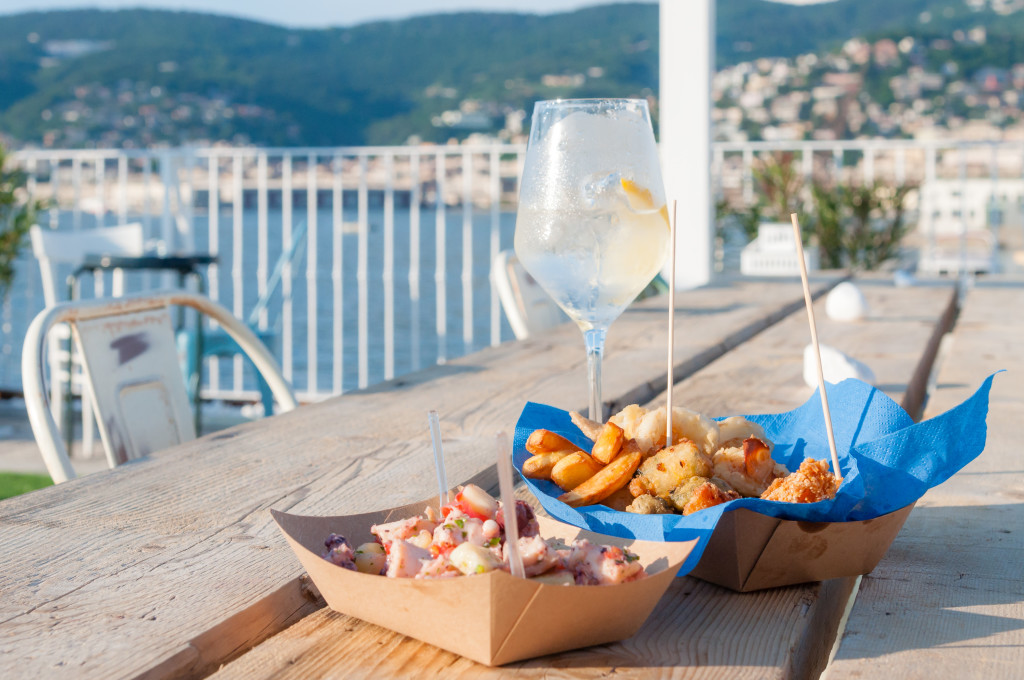 Meat, meat, and more meat. And now, we got at the flab, my darlings. I'm off to a flying start by naming one of the quintessential historic establishments (born in 1865!): Suban (via Comici, 2). In addition to the meat dishes, you should also try their legendary palacinke alla Mandriera with basil! I couldn't not add C'era una volta (via di Giarizzole 8) to this list, where tagliata and fiorentina steaks dominate the scene: you must order them paired with fries (which are not frozen!) (I told you about them right here). You can also find Tuscany's flavor… at Al Toscano (via Bonomea, 114). If you happen to be in Santa Croce, it's worth making a stop at Crocevia, a contemporary karst inn (read my story about it right here) where you can enjoy a bit revised, yet traditional dishes, that come to the table without any flights of fancy, yet are genuine and tasty. I still have vivid memories of the very soft Seri Pervas beef cheeks served on celeriac puree. You can also find special meat cuts and more at Bracerie Venete (via Madonnina, 5): have you ever tasted kangaroo or zebra meat? Well, here you go.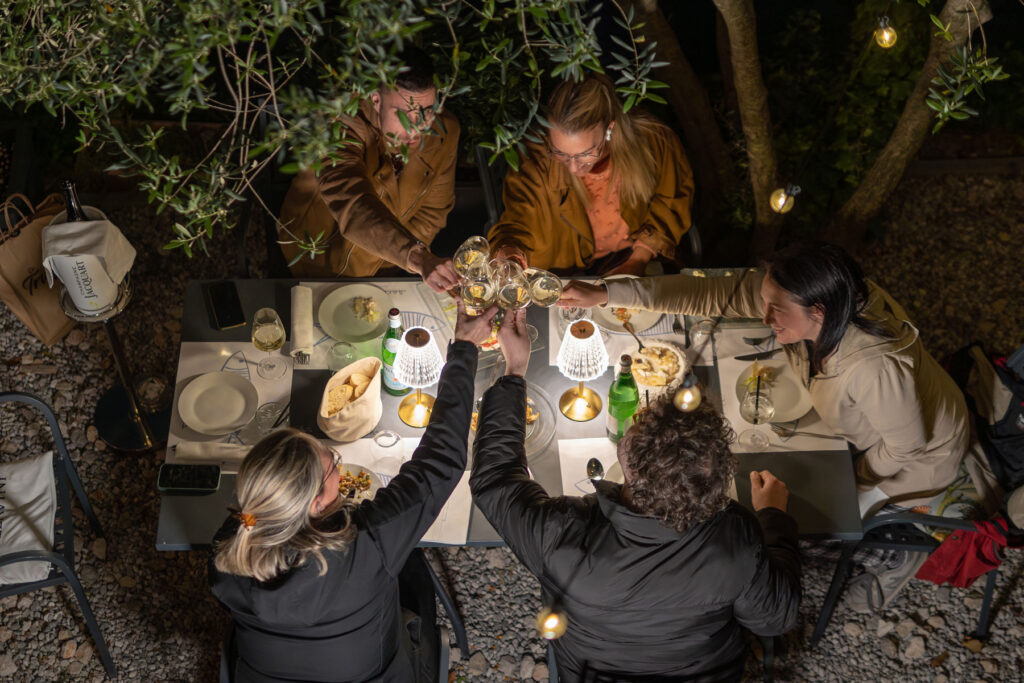 SOS kids in tow. No tête-à-tête? Try Osteria Ferluga, in via Bellavista, 12, which is provided with a large outdoor area in warm weather, perfect for large families. Here you can also enjoy meat and fish dishes, which are simple but good. An unpretentious place with outdoor tables would be Pub Skala, in Gropada (you MUST try their breaded palacinke filled with ham and cheese: sublime). Needless to say, osmize can also be perfect for eaters with children in tow 🙂
And thence we came forth to see again the stars. I started from the bottom (not in a derogatory way, God forbid!) to close with Michelin stars. I just couldn't exempt myself, forgive me. We do have a starred restaurant in town, and in fairness it cannot be excluded from this article. I am talking about Harry's Piccolo in Piazza Unità, of course, which wears two Michelin stars on its chest. By my own admission I must tell you that I have not yet tried it (but stay assured that I will). We're evidently talking about another level of dining, with elaborate dishes and unusual combinations.
And with that I shall put down my fork and knife and move on to the digestif. My tale of Trieste at the table ends here: I hope I have given you some ideas for lunches and dinners 🙂 I would like to make one thing clear, however, for the last time: it is difficult to fit ALL the restaurants and trattorie in the city in just one article. I challenge anyone to do so… there will always be a few names left out, not because one wants to do so, but because it really is impossible. Who knows how many places you will have to recommend to me and who knows how many I have yet to discover.
If you want to find that out, all you have to do is follow me.
Bye!