If thirty years ago somebody had told me that I'd have enjoyed going to the mountain during summer, I wouldn't have believed them. To me, the perfect combo was sea and hot season, mountain and first colds.
Yet, I decided to discover the beauty of the Dolomites in September, a time of the year overlooked by many (me included)… but, there's always a but. From this year Alta Badia people have decided to prolong the season by keeping the facilities open until the end of the month and by postponing the closing of the accommodations and their activities.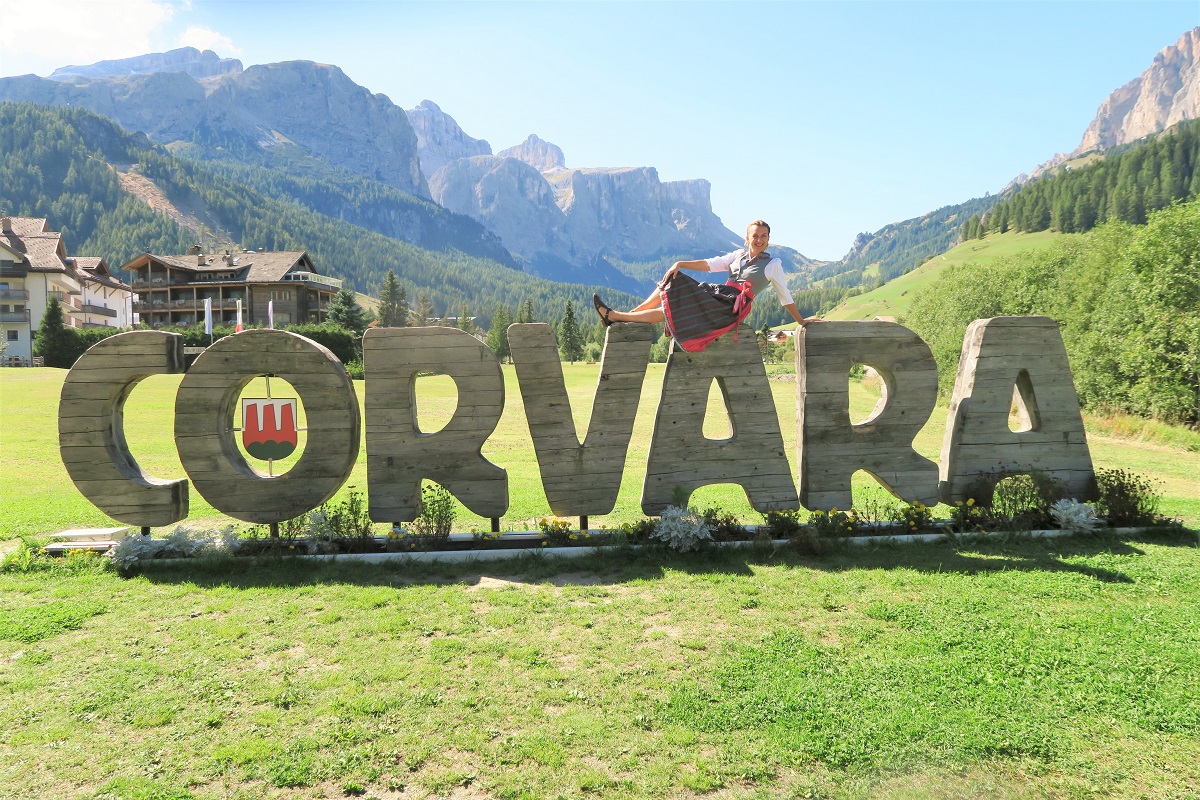 Here is one of the many options available at Saus dl altonn. From September 15th 2019 to September 29th 2019 seven huts in Alta Badia that collaborate with as many local producers and farmers, will propose a three course menu in which will star an excellent local product.
I have enjoyed a special three course meal at Pralongià. I have tasted some goat cheese from Lüch dles Ciores's dairy. More precisely, I have eaten a salad with grilled goat cheese and seasonal fruit, a Pralongià wild garlic orzotto with fresh goat cheese balls, wild-berries au gratin and goat milk ice cream.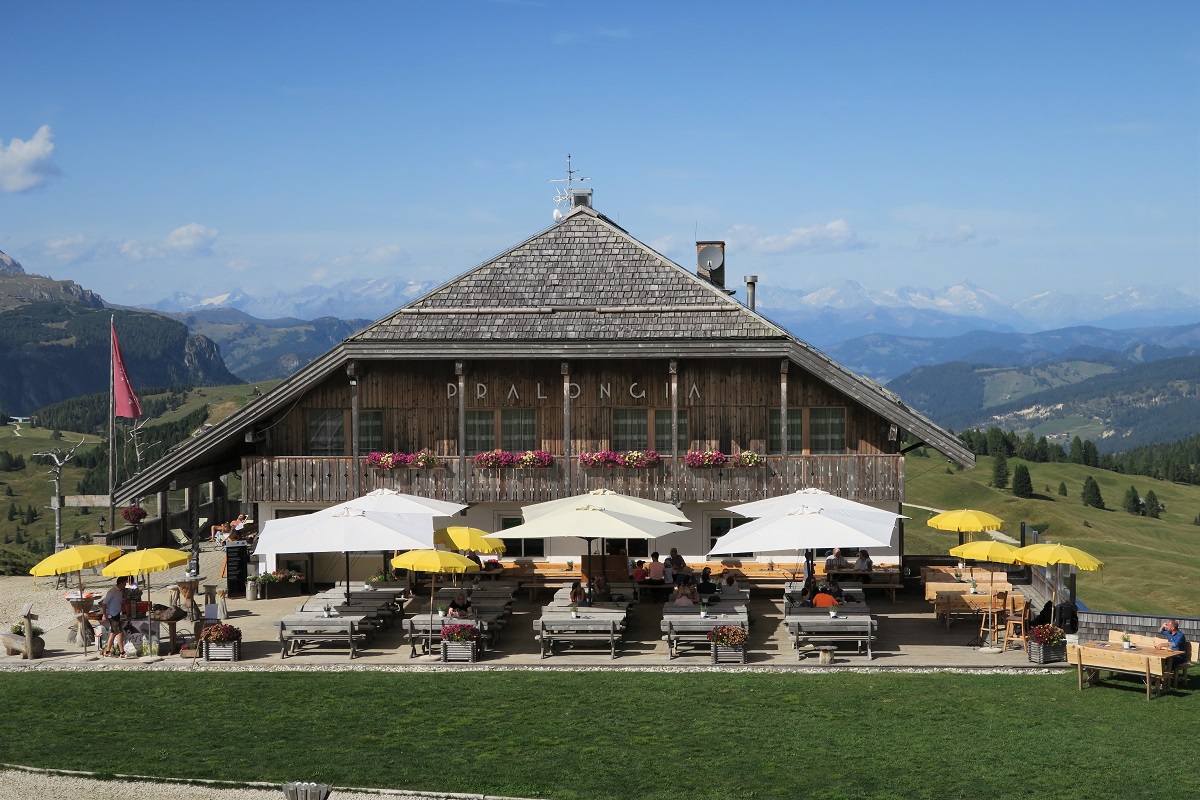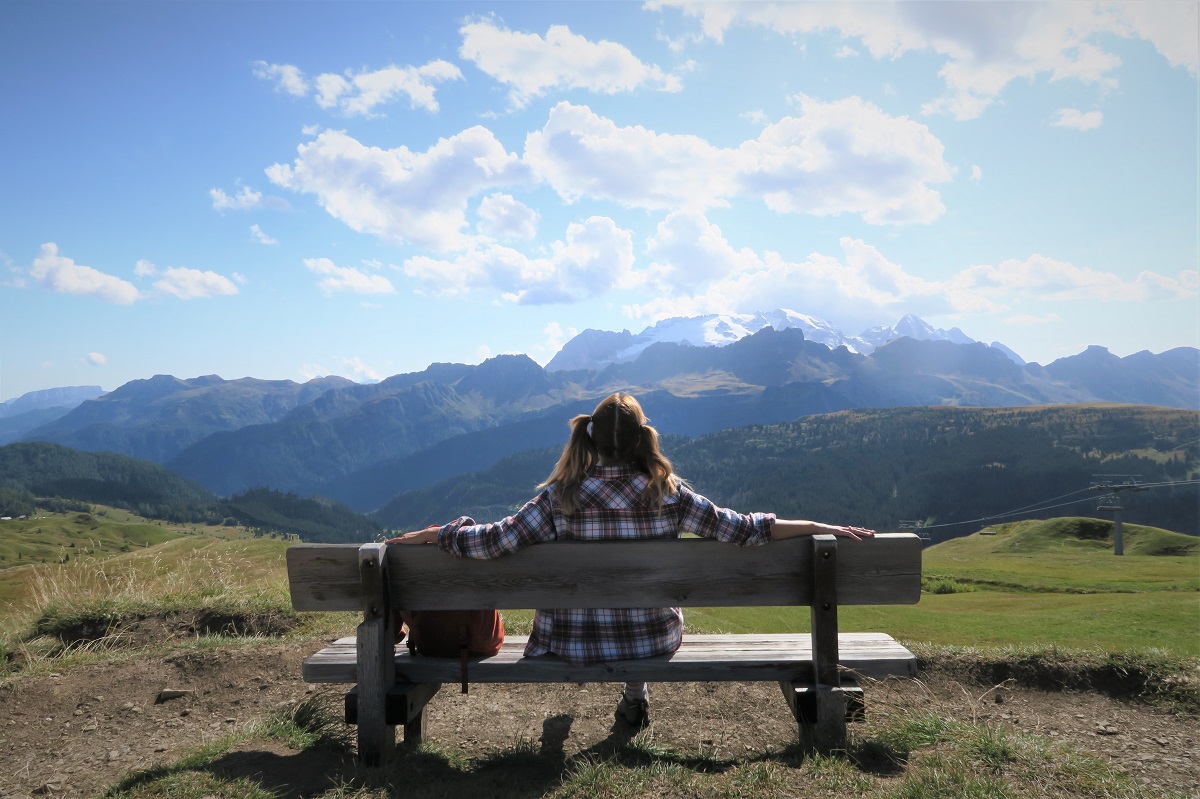 I don't know if it was only because of the marvellous food but… I've found everything (and I say everything) to be wonderfully perfect J As perfect as the rest of my experience. It has been three marvellous days in which I've tried to split hairs, but I couldn't split even those of the goats at Maso Ciablun!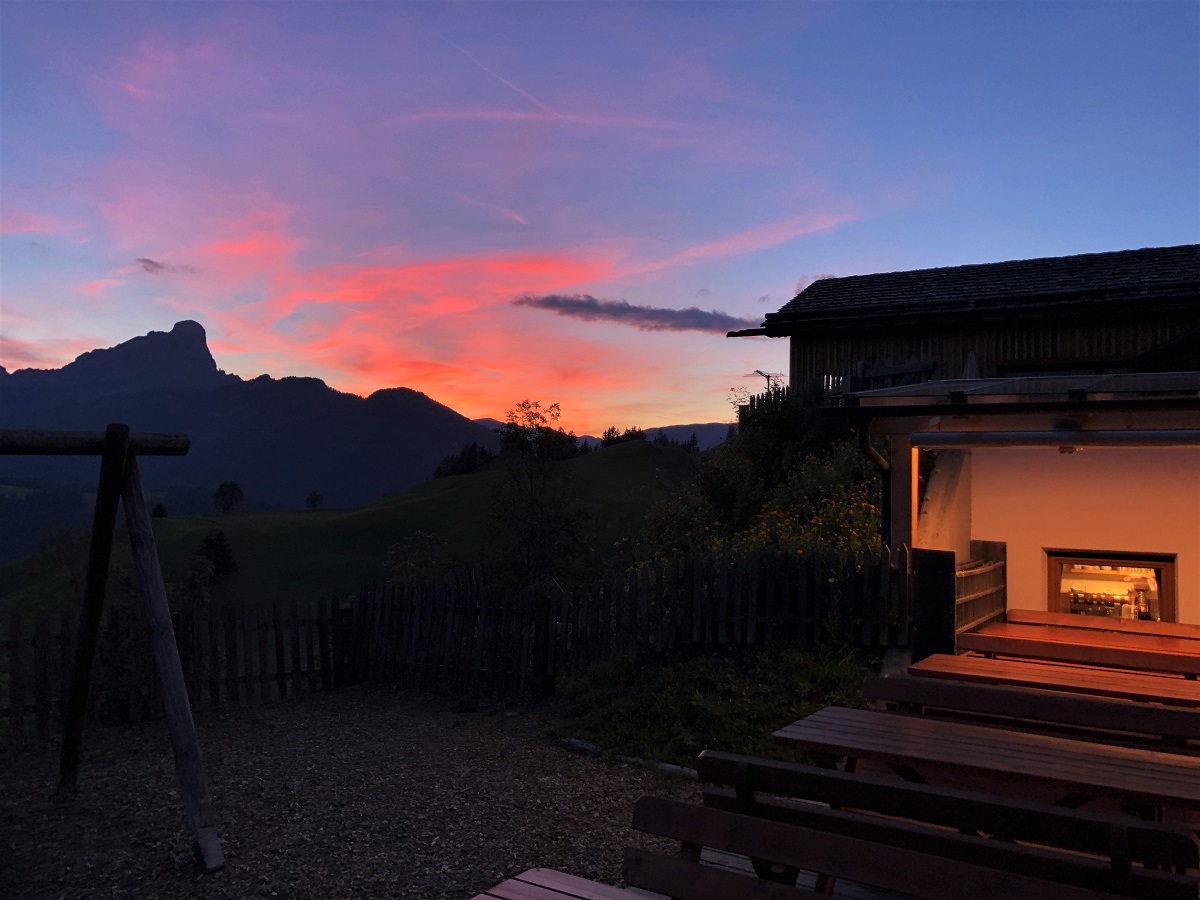 Do you know it? We're in La Val, a village of a thousand people, 20 minutes away from La Villa. The latter is a gem known by few and only visited by locals and some tourists.
Here Felix and his wife work to keep Ciablun on track; it is a small but gracious farmhouse that offers Ladino gastronomic experiences
I've had Tutres (ricotta and spinach fritters, also made with sauerkraut), a zucchini soup with whole bread croutons, known by many in the area, carne salada (typical marinated beef), salami, speck, liagna sfumiada (smoked sausage), Bala da cajiò (cheese canederli) and Cajincì t'ega da soni (potato ravioli)…all of it was delicious! As excellent as the house grappa I've drank in front of the fireplace while I was watching the moon rise behind the mountains.
WOULD YOU WANT ANYTHING ELSE?
I was mesmerized by the sight and by Felix's tales… he seems like a very introvert man, but give him a couple of grappa shots and he'll give any BBC conductor a hard time!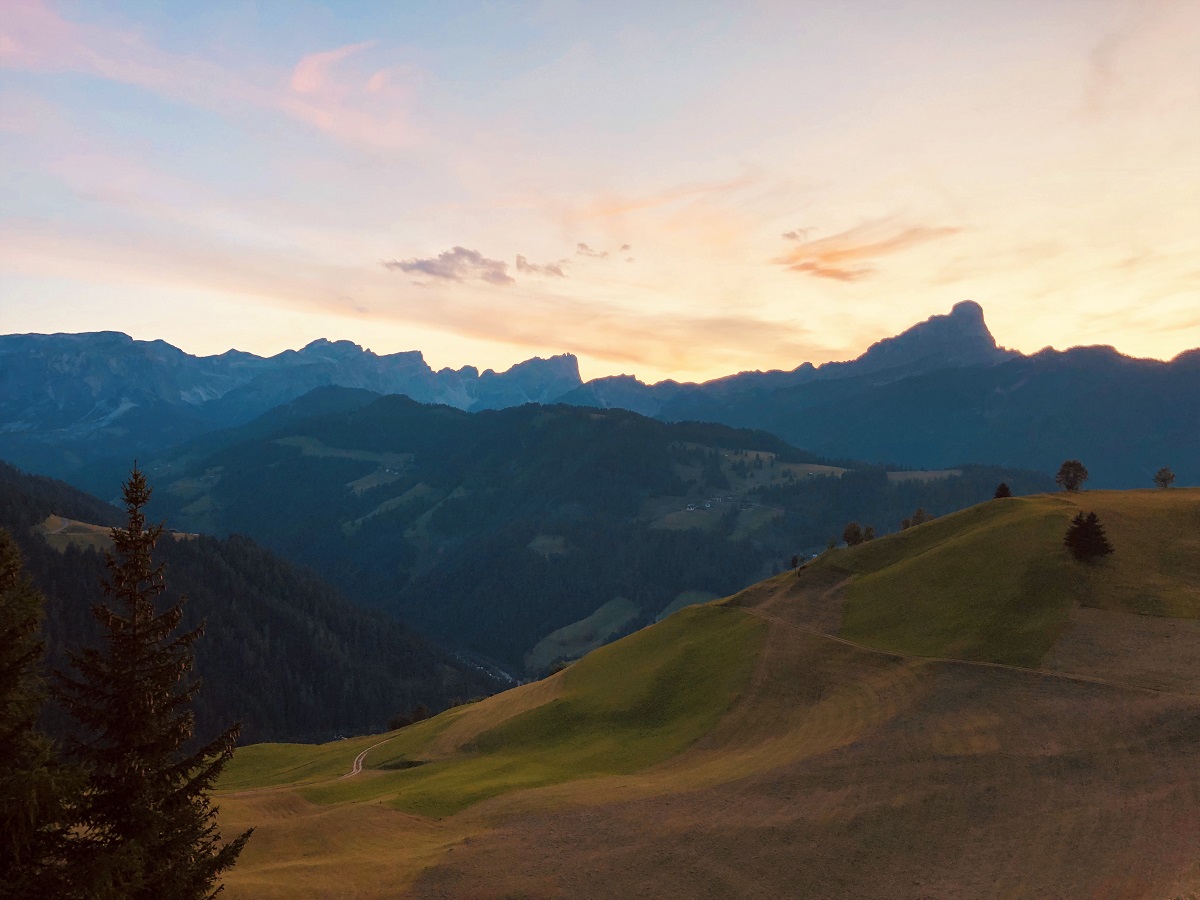 The only thing that made my emotions fade a bit was my sleep. My night stay experience was thrilling, by the way! Especially since sleeping in the oldest open inn in Corvara is not something you do every day. Careful though, not everybody may understand the beauty of Berghotel Ladinia
Now I'll tell you why.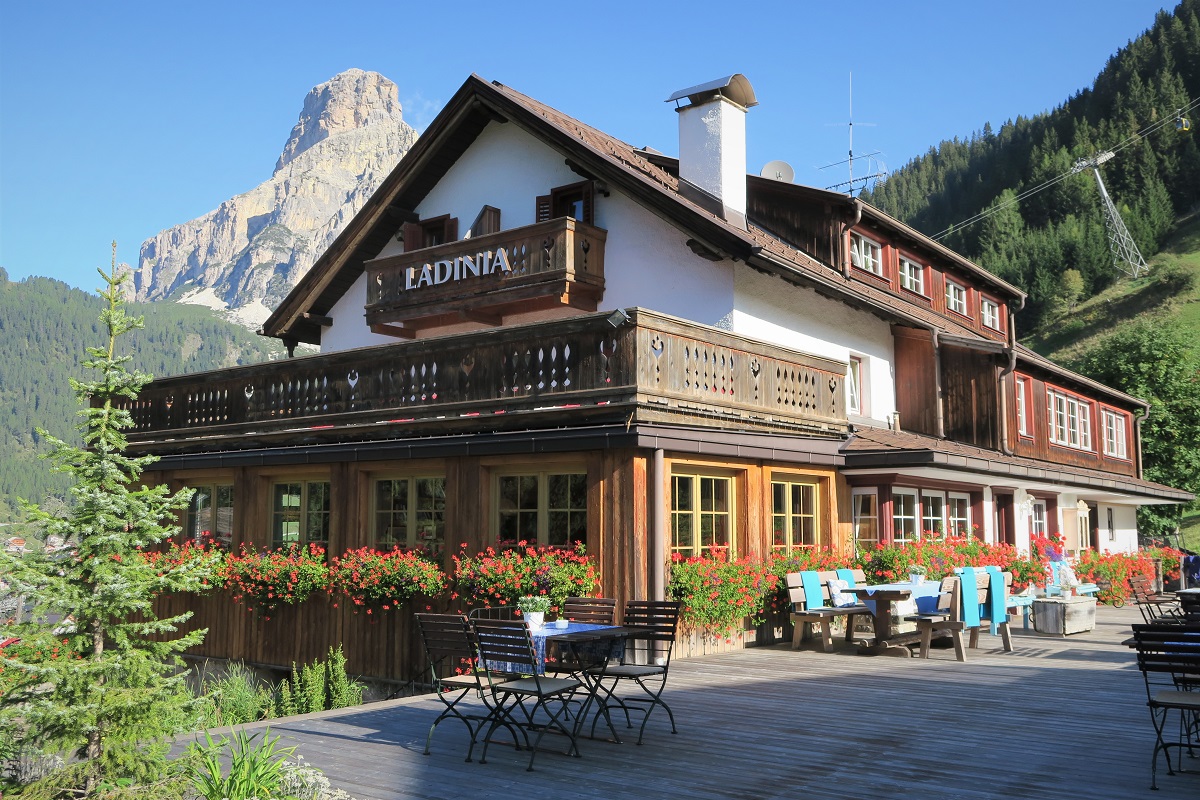 The rooms they rent are really few, they're not very big and their bathrooms are decorated in a retro style; all the rooms are made of wood, with a creaky ceiling and wonderful doors decorated with vintage keys.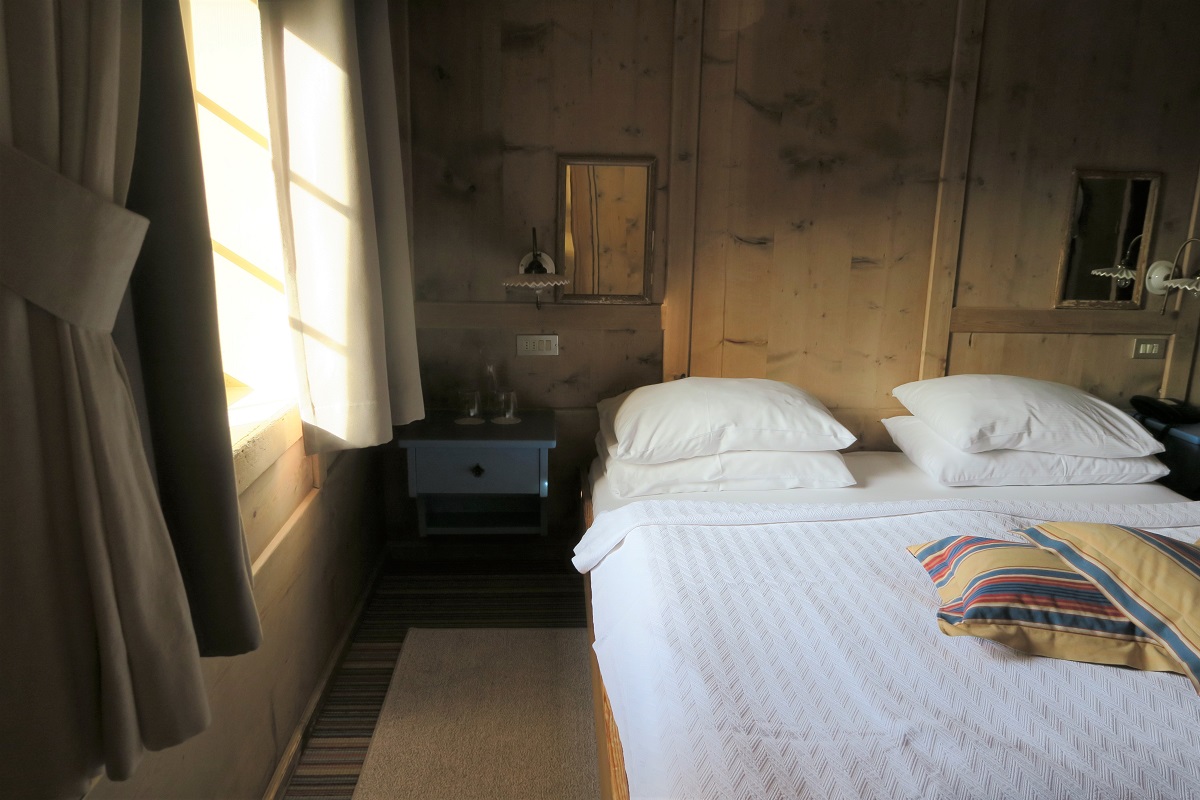 This is what's special about this hotel: here it looks like time has stopped when everything looked authentic and sparked real mountain tradition from everywhere.
The two rooms that host breakfast and dinner are really cured on the outside (tablecloths and china are more than excellent) and on the "inside". What do I mean, did you say? I mean that the primary products used are of good quality and really impeccable: home-baked cakes, Malga cheeses, excellent jams, Kohl juices and really savoury and delicious cold cuts.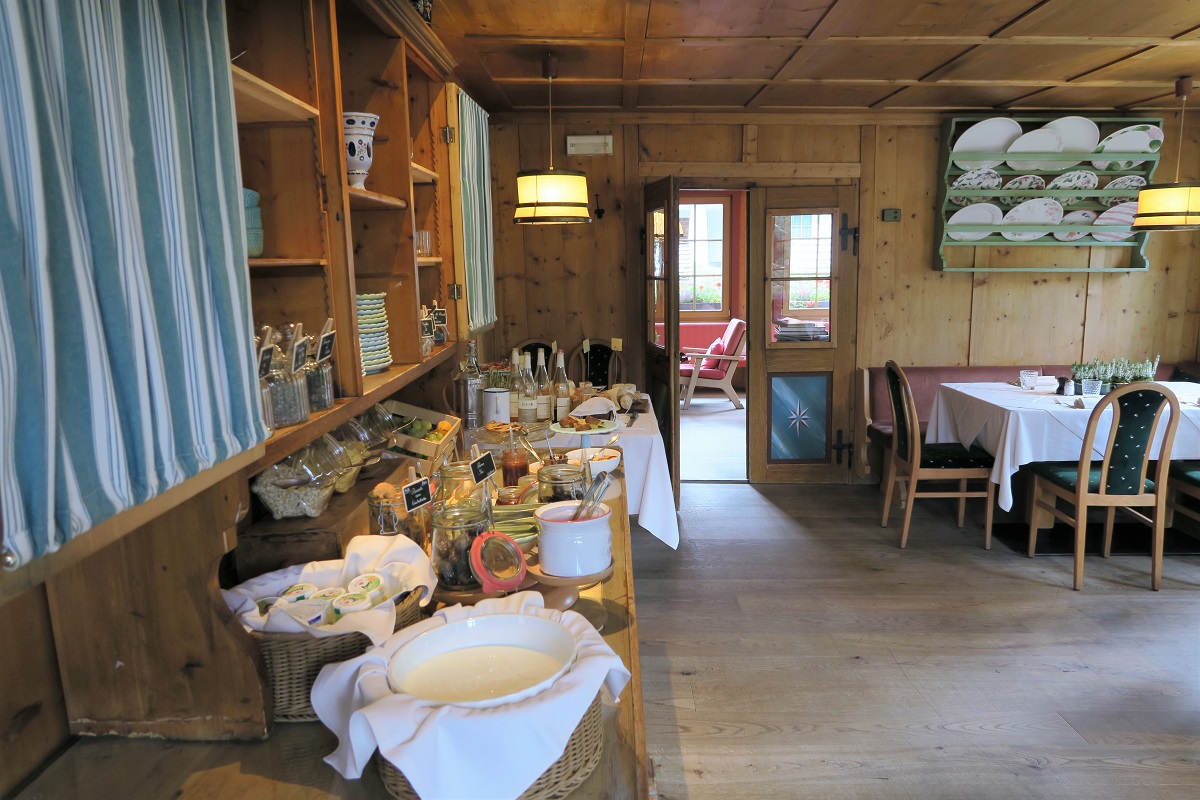 At dinner, they proposed more or less eight dishes, each one better that the last and a prestigious wine list. My advice is to eat here even though you're not sleeping in the hotel.
As always, I'm afraid to be too long, but to conclude I would like to add that Autumn here gives you not only eating experiences! I will just say: wonderful walks, bike tours and – for the lazier ones like me – open facilities that will help you get to the summits where you can enjoy breathtaking views. BUT (and I swear this is the last but of this article) if you don't want to raise a single finger, just slide out 130€ and have the BEST EXPERIENCE OF YOUR LIFE with Tandemflights Alta Badia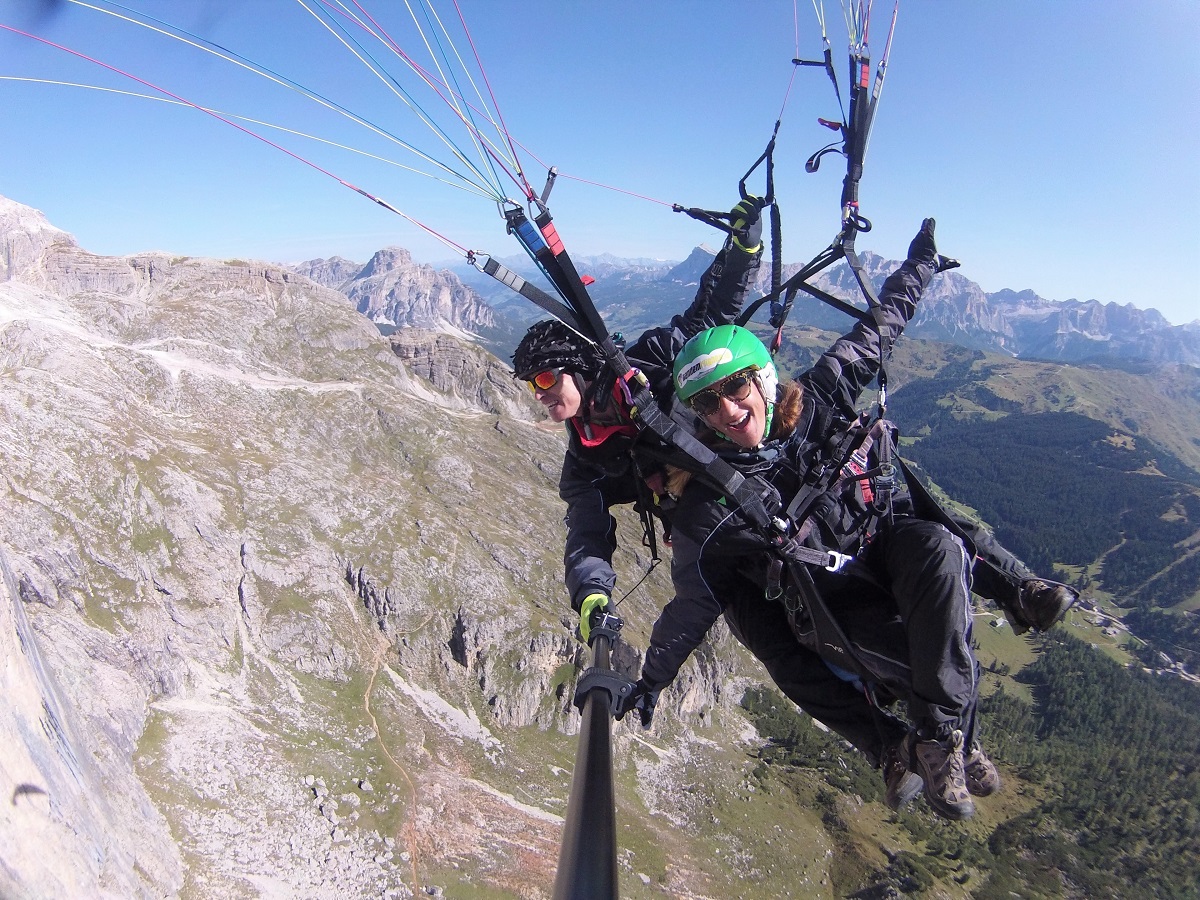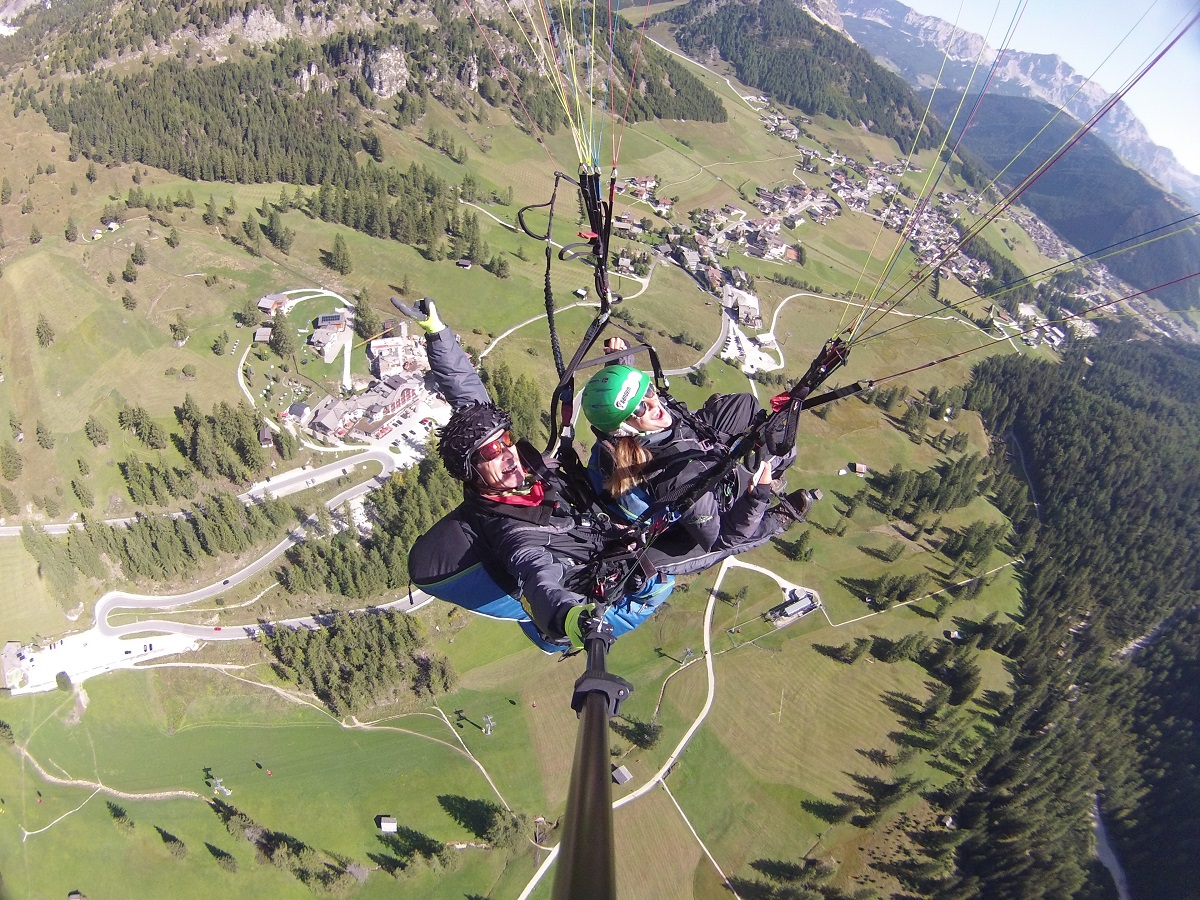 What is it? A skydive! You go up at 2.500 meters by taking the cable car of Boè in Corvara and then you flight in a tandem. I've done it and it was and incredibly beautiful experience. The girl that shared this experience with me is afraid of heights…but while we were up in the air she wasn't scared at all! It's a very gentle skydive and is appropriate for every age, from 5 to 90! No rollercoaster effect.
…I'd still have some things to tell you about, like seeing the sunrise from Mount Cir, where you can enjoy a 360° view on the Natual Park, the guided hike at sunset in the meadows in Armentara, the horse-rides in San Leonardo…but (gosh, I said it again) to be short I'll give you the LINK where you can find everything you need to know.
SEEING IS BELIEVING,THAT'S ALL YOU CAN DO!