Maybe not everyone knows…
This is how I'd start the article because I didn't know that just a few kilometres from home there was this little place which serves raw fish!
I discovered it a few weeks ago when I went there for dinner with some friends; they were surprised (I'd say almost shocked) when I said I didn't know about this little place. I should know about mostly every place!
So, after hearing my friends describe the place as if it was heaven, I'm ready to walk through the wooden doors that hide the courtyard of this beautiful Karst house: this is Enoteca Sgonico.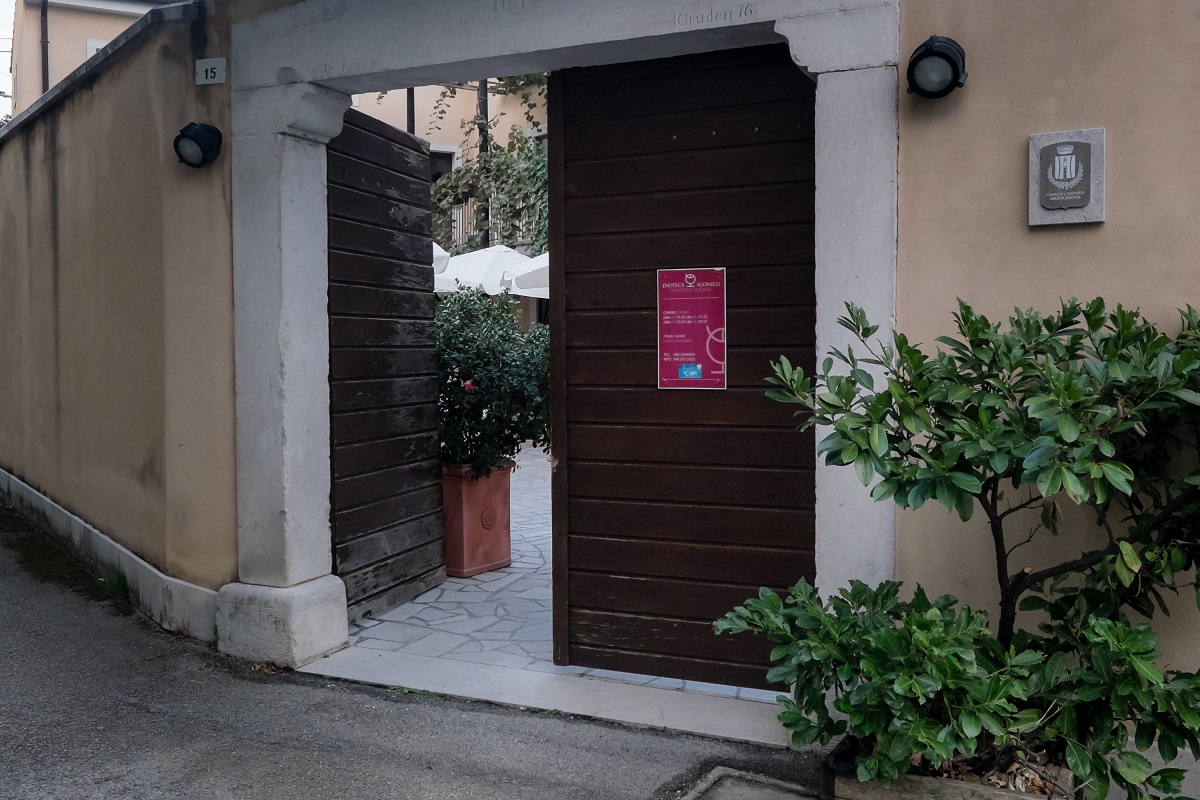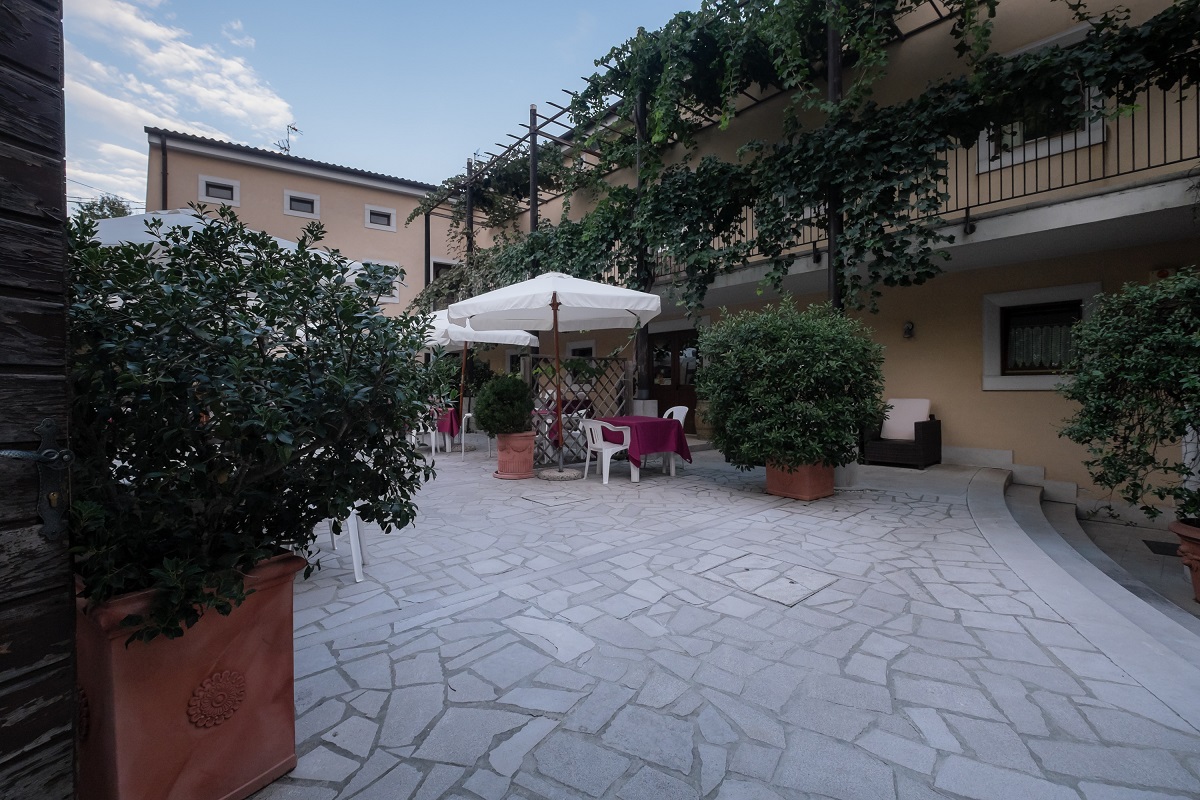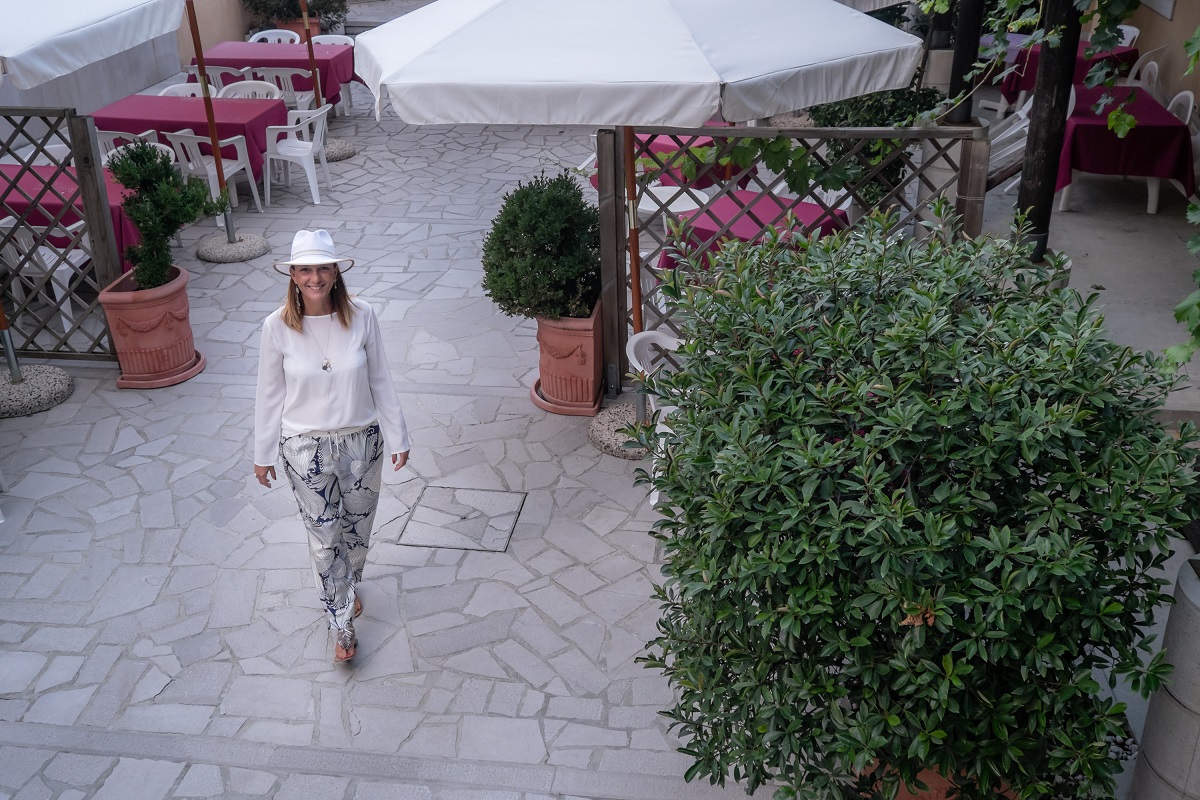 If someone were to tell me about an Enoteca (wine shop), I'd usually think about a shop filled with bottles where you sometimes also have the possibility to taste a few nibbles, maybe some cold cuts and cheese.
This is what I was expecting. But I was pleasantly surprised!
As soon as I walke into the courtyard, I see a lovely pergola covered in vines from which fat and splendid bunches of grapes hang down with all their September beauty.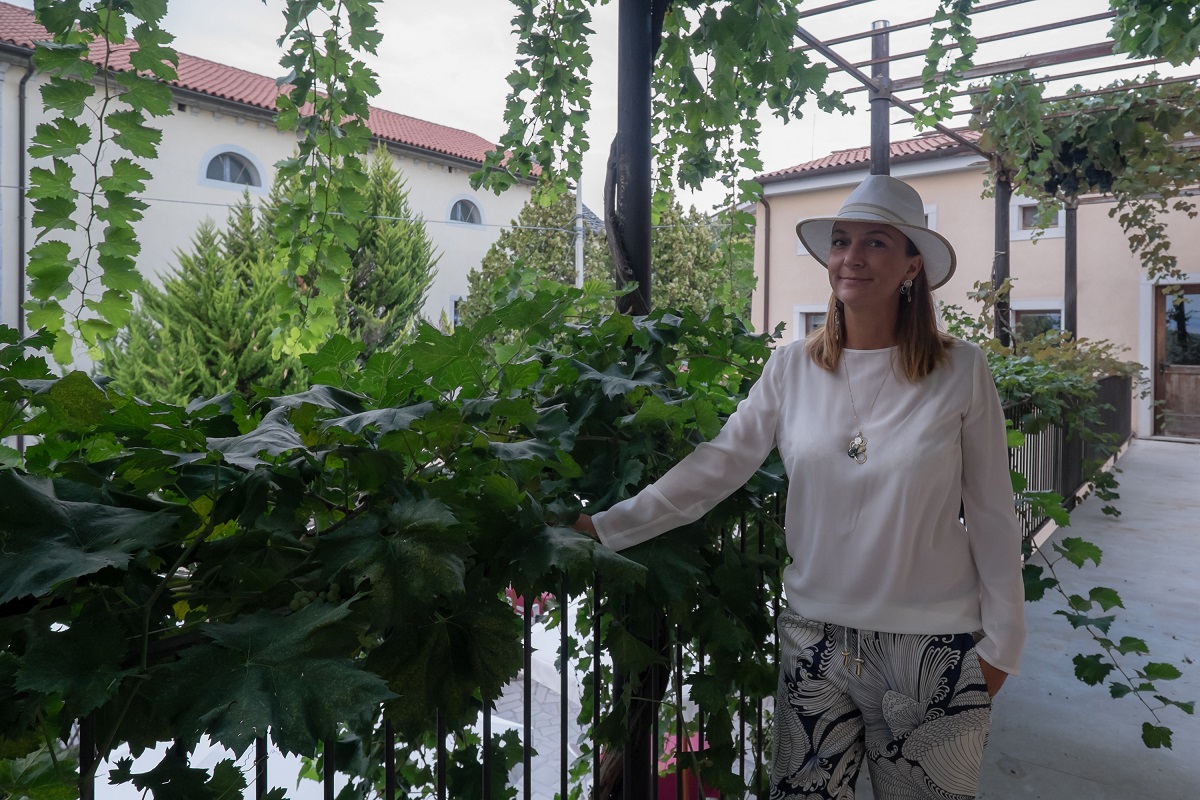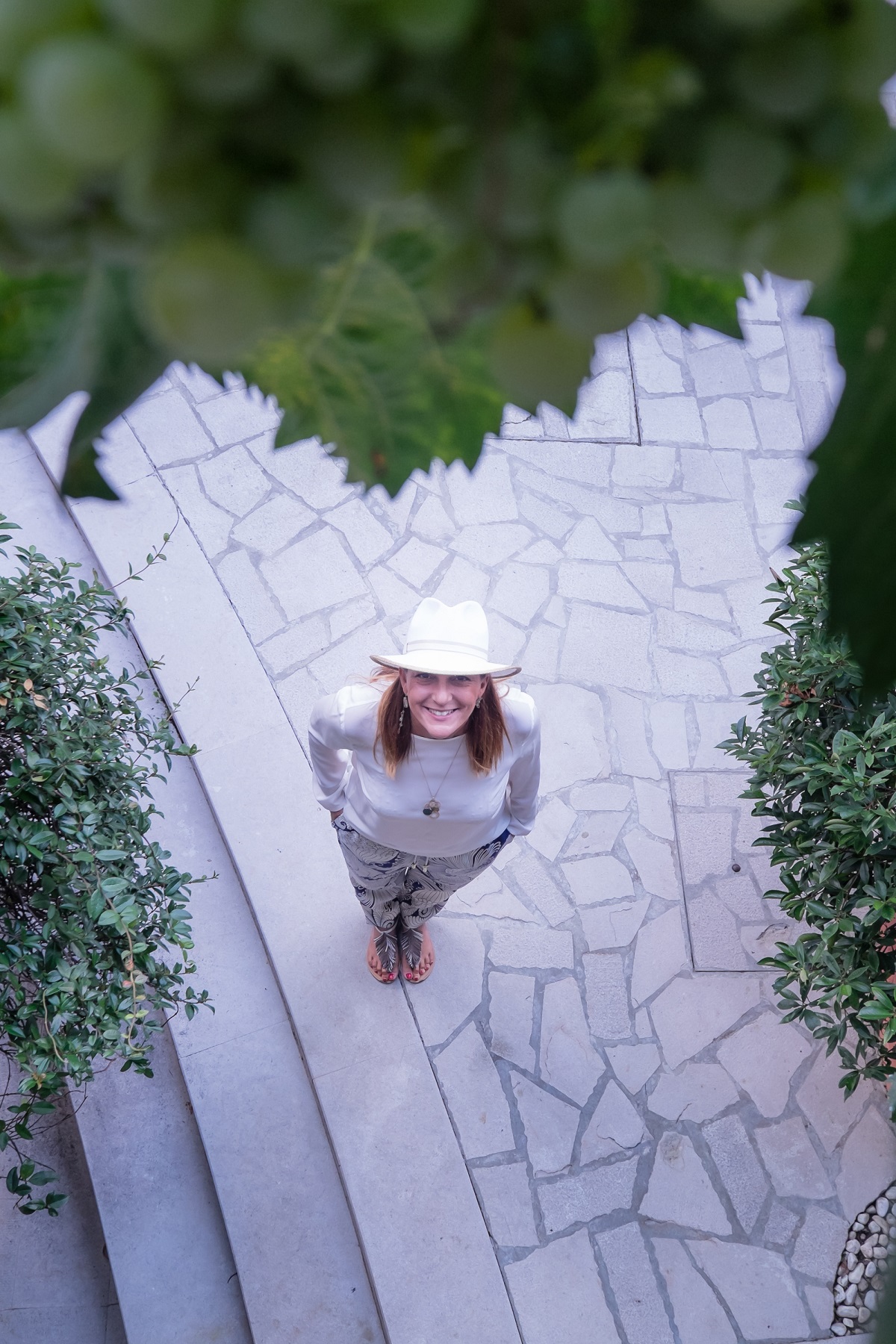 I walk across the Karst stone. I'm surprised by the neat and clean environment: not a leaf on the ground! The only thing that makes me think of a more relaxed dinner are the plastic chairs… I start thinking that after all I might be walking into a classic Enoteca filled with bottles, with quick and casual meal suggestions.
Up on the Karst the temperatures have already dropped quite a bit so it's impossible to have dinner outside: we head inside.
A little restaurant with 5 or 6 tables, low lights and walls filled with objects, lit candles and (naturally) a fair collection of bottles!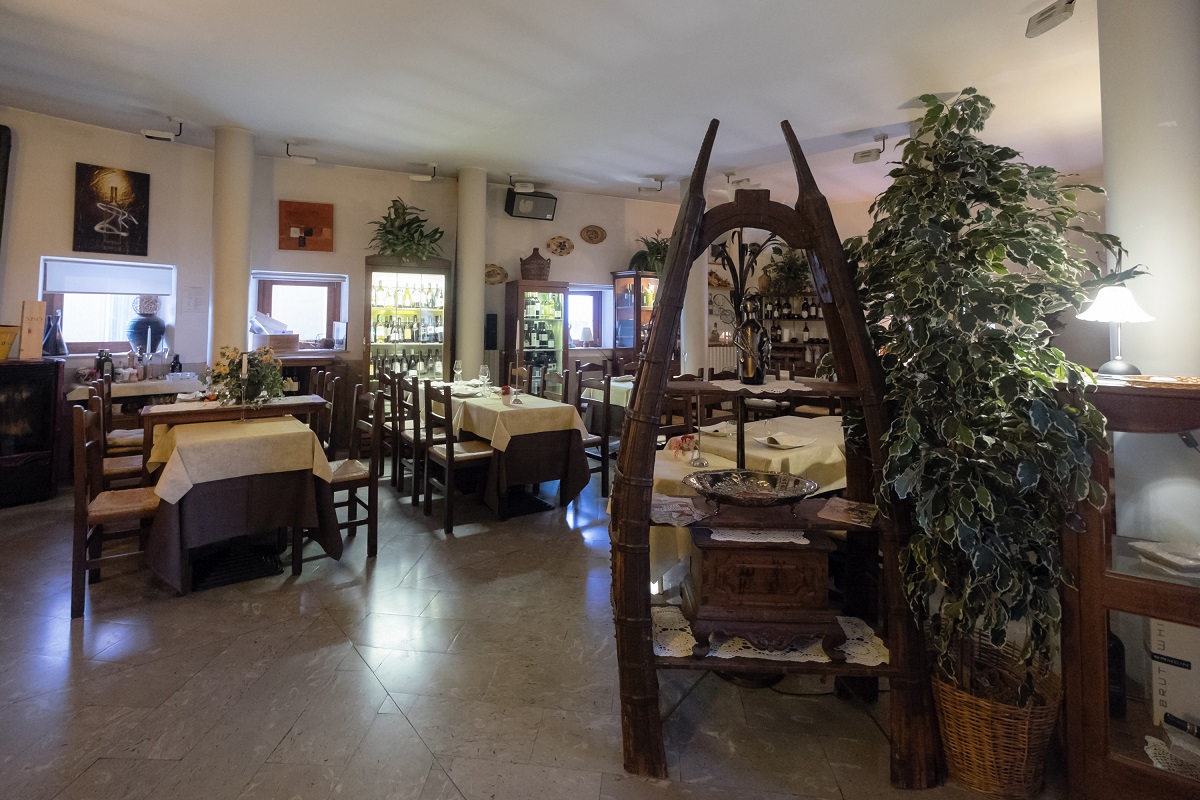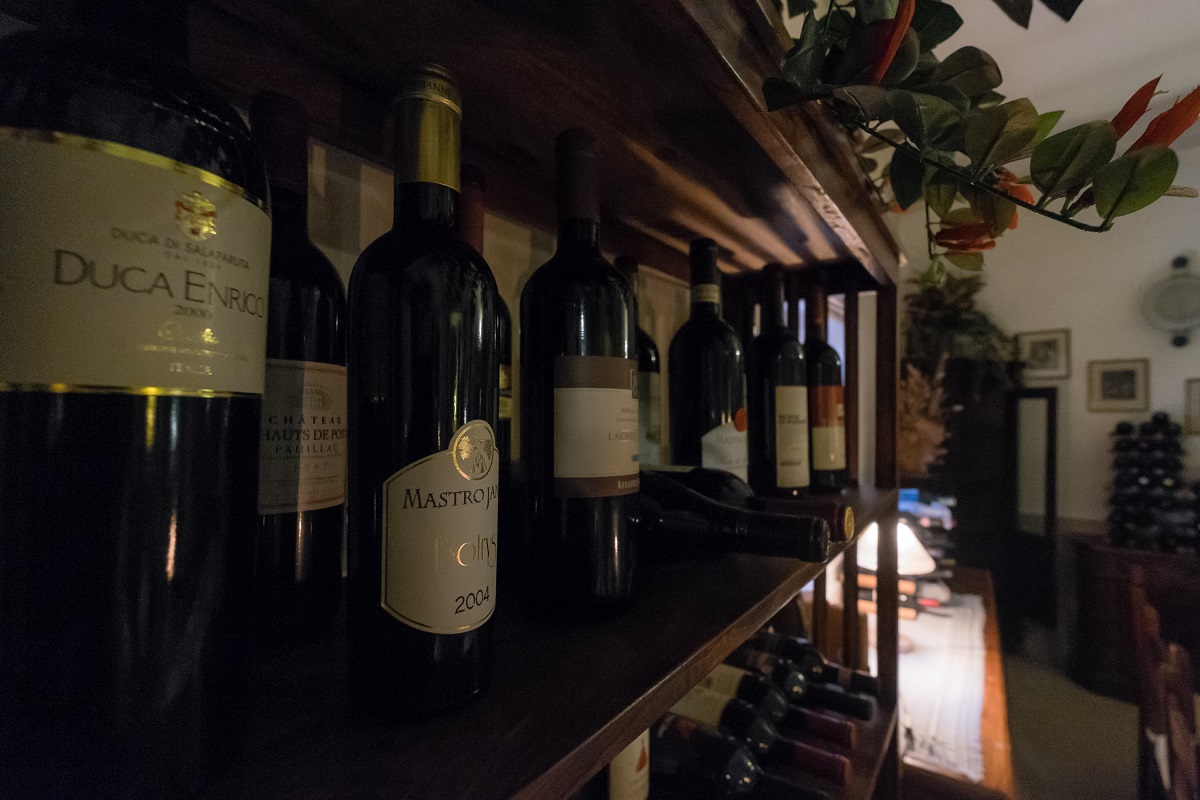 I'm starting to feel comfortable in this elegant and romantic little restaurant.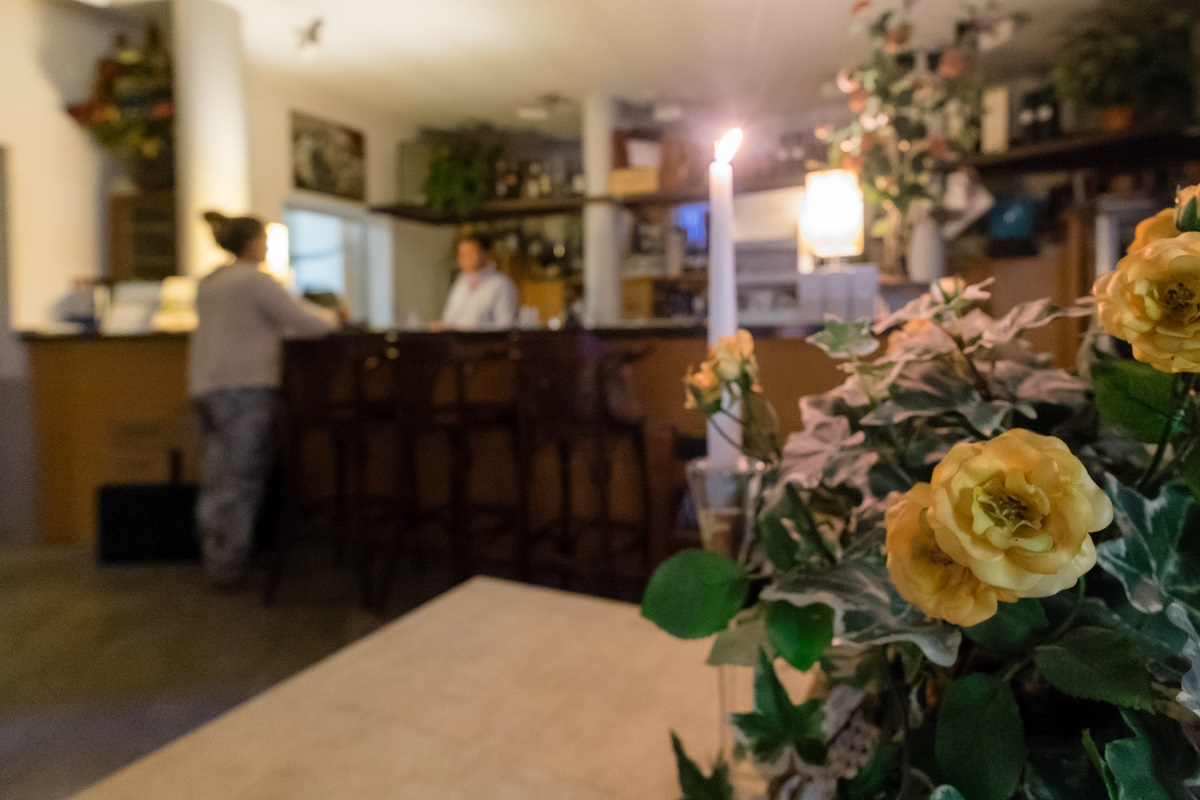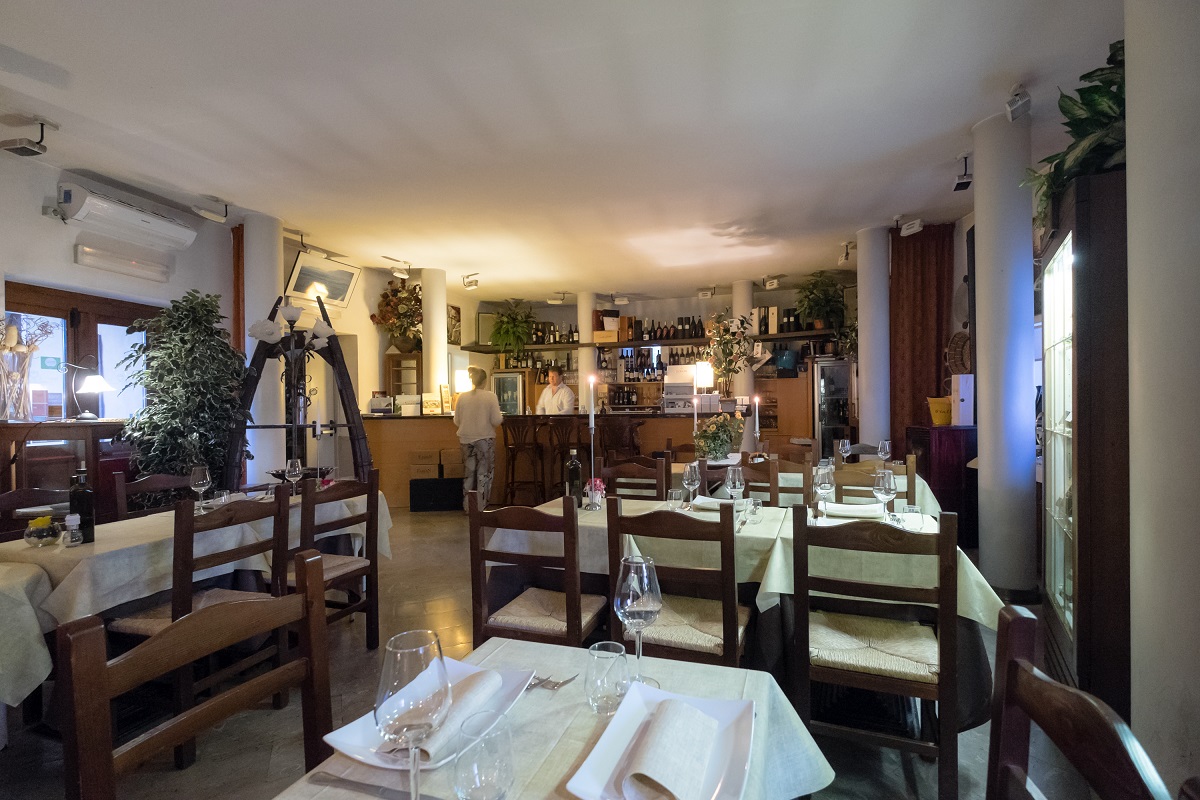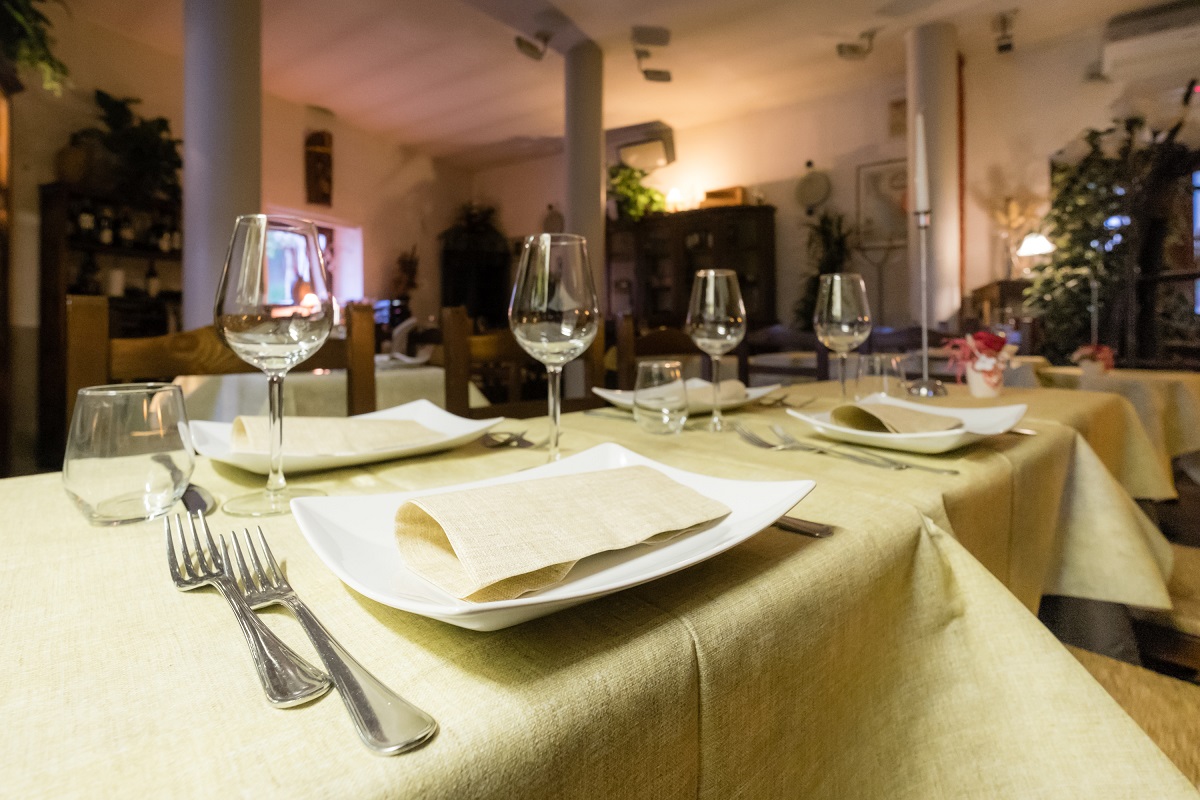 We're welcomed by Mitja, the owner: explosive, lively and very kind! After chatting to us we barely realize we've already been served a glass of Ribolla Gialla: we've started J it's just the first of a long series of cheers!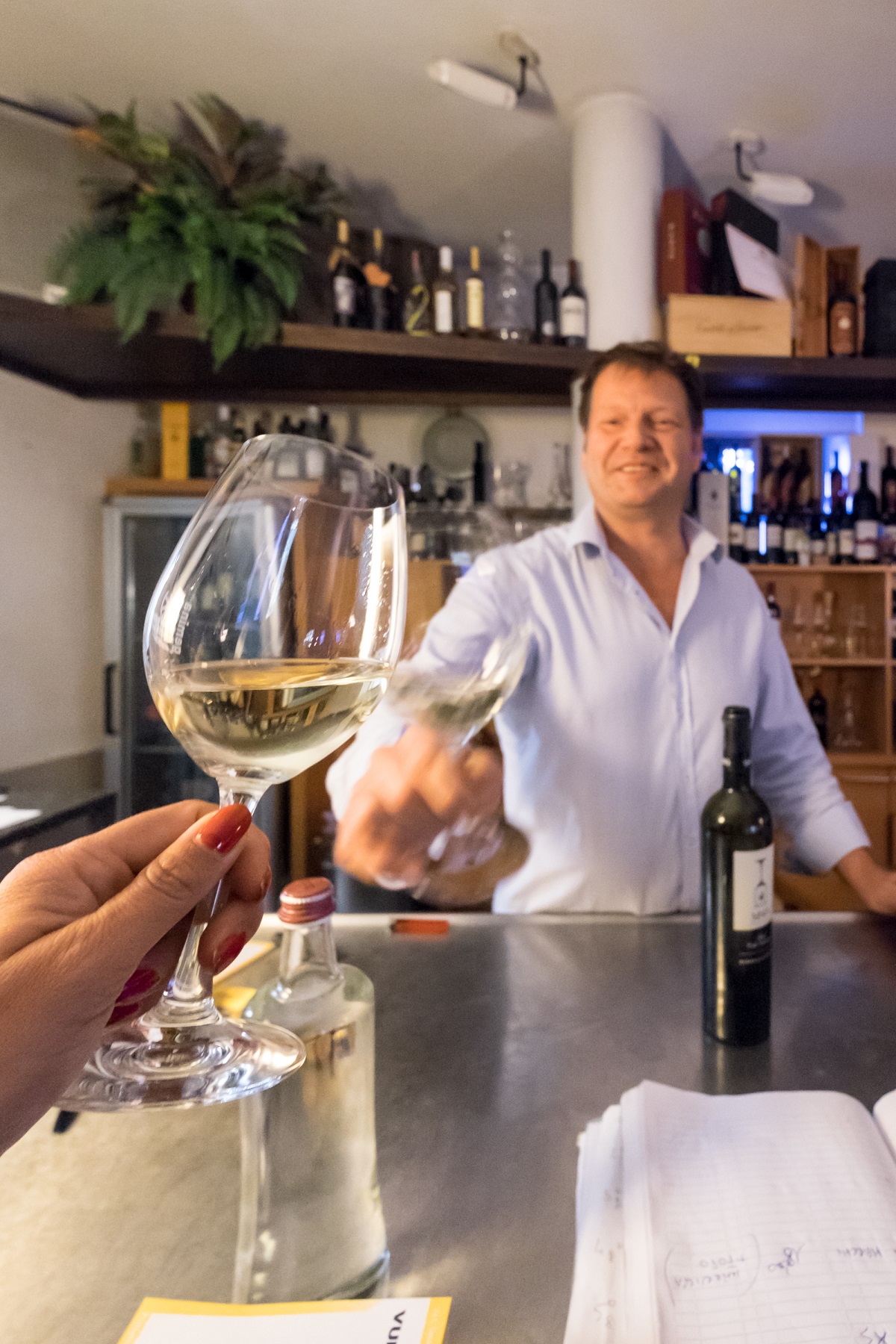 The mood is informal, fun and comfortable. Mitja tells me about this lovely place which he opened 5 years ago after working for years in restaurants: he wanted to create a Hybrid ( a word he often repeats during our dinner).
He doesn't want to offer the same experience everyone else offers. A white fly we could say. "This is not a conventional restaurant, I purposely called it Enoteca because it's a fusion of ideas and styles. We're a wine shop, a bar, a disco!". Wait…a disco? He proudly shows me his powerful speaker system. He tells me that because this is a little place, quite hidden away, his clients often rent the place for private dinners; and often after dinner the music turns up and keeps playing till the early hours of the morning! Interesting place!
It's quite easy to believe him, Mitja is bubbling with energy!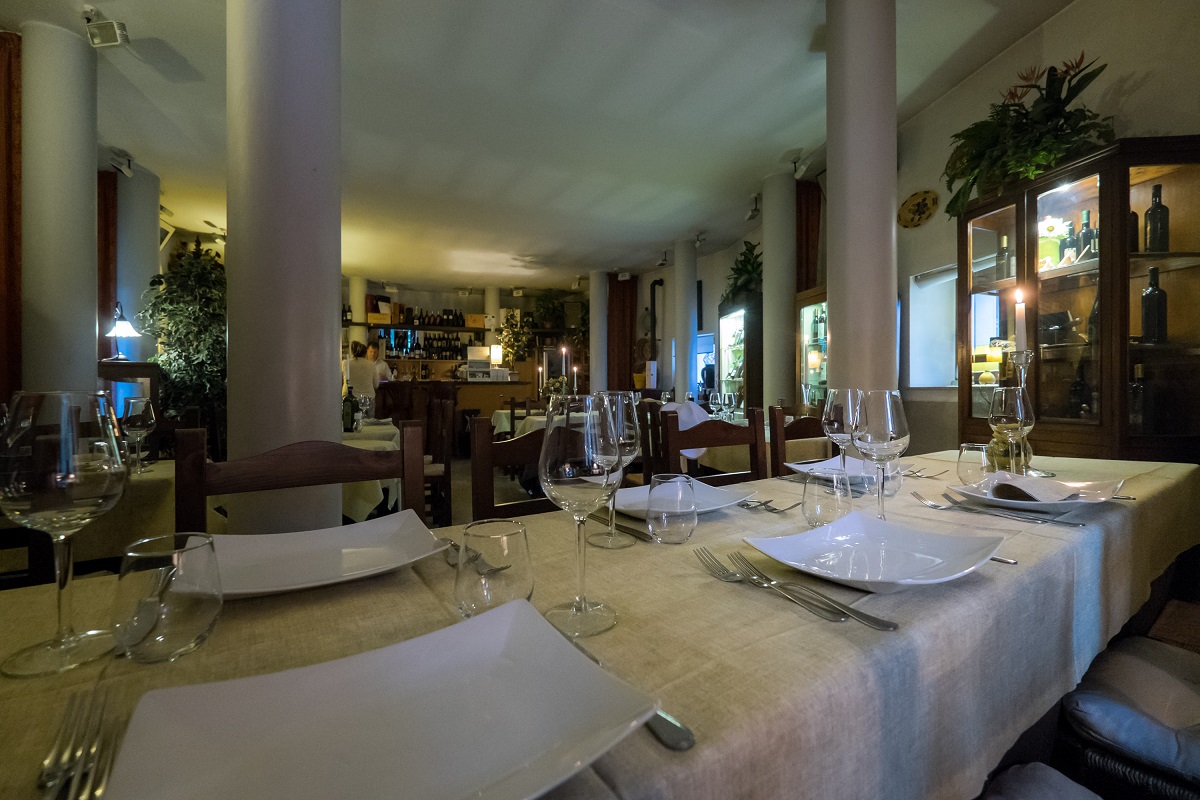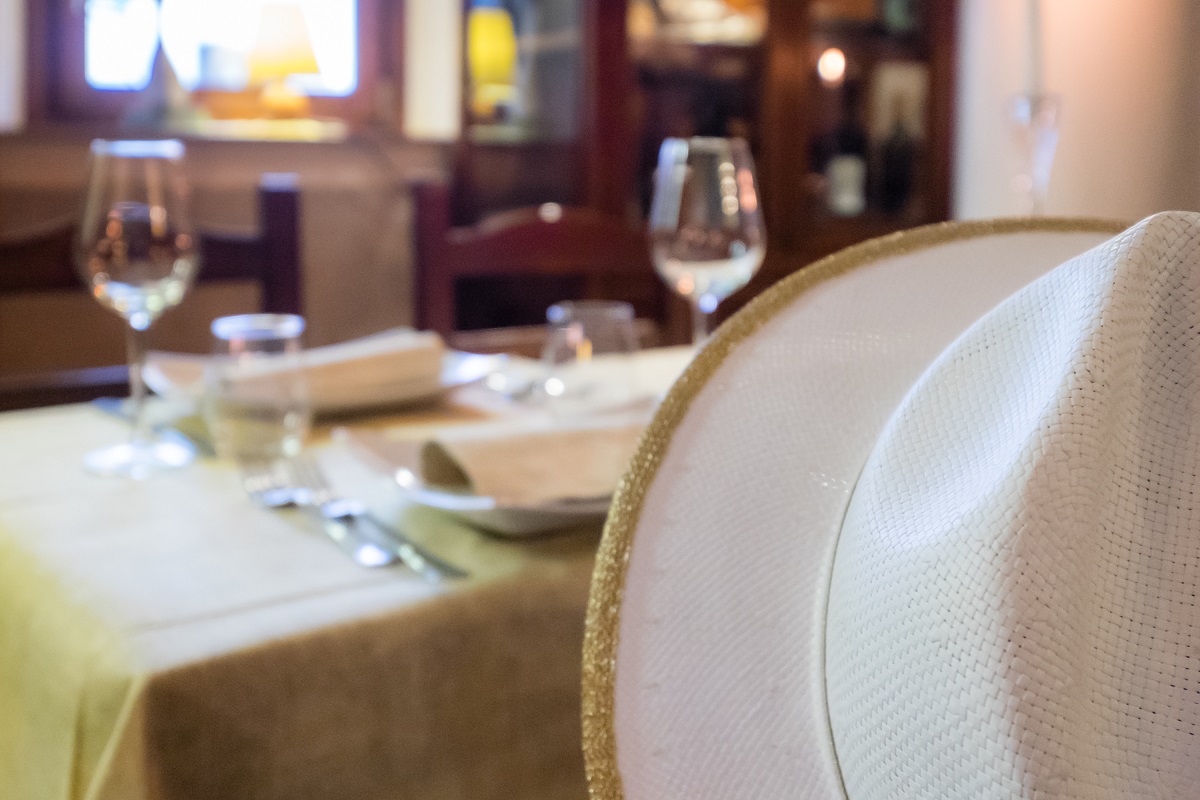 Another interesting fact is that the building is owned by the town of Sgonico and here in the courtyard they even celebrate weddings (and they have celebrated quite a few)  that then end in rivers of fish and wine. And lots of music.
But let's get back on track! Here we are, with a fork at hand, ready to taste whatever they offer in this interesting place. I really don't know what to expect!
The first dish they serve is salted baccalà from Iceland, creamed in Trieste's traditional way, with very little oil which must be local Bianchera and wild fennel. I try it and boom!
The fennel fills my nose, a lovely scent of liquorice, the baccalà is light, creamy and without garlic. This is the start of one of the best dinners I've had recently, with very few ingredients but perfectly balanced. Simple, clean which reach my senses in a clear and direct way, each taste has its own symphony.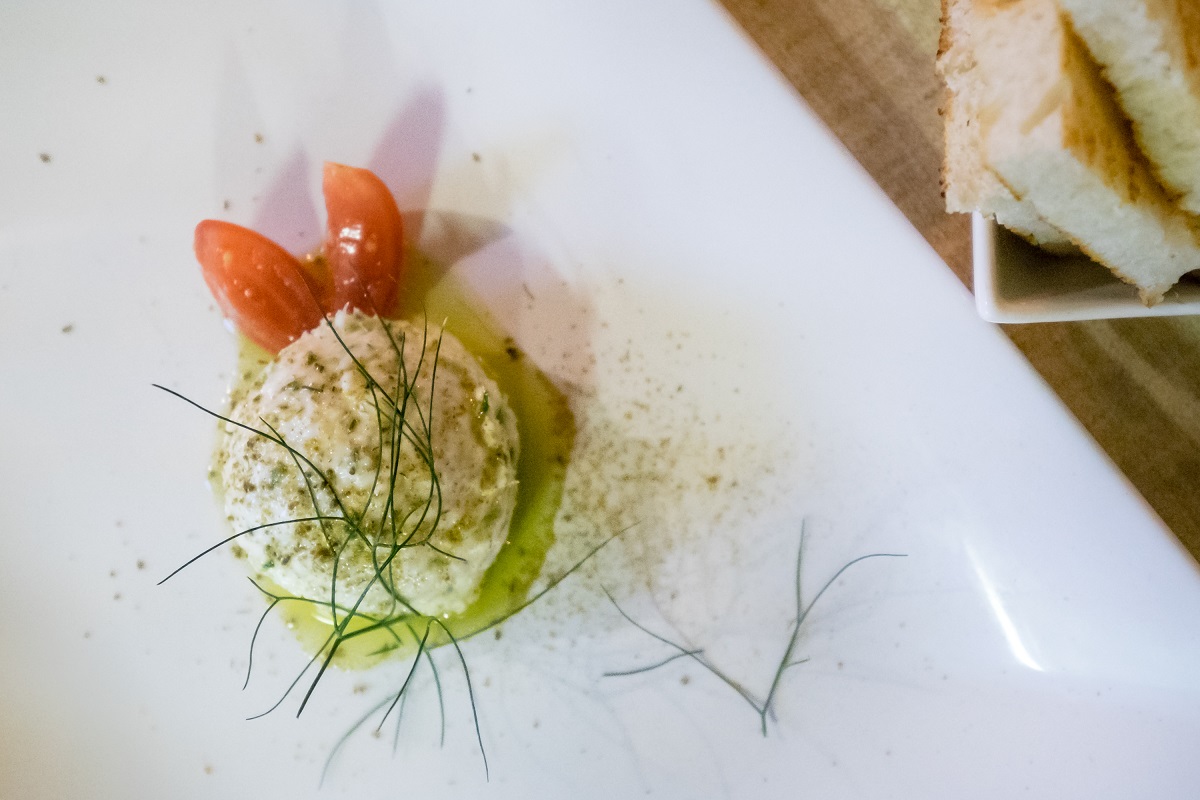 My dish with the baccalà is left on the table, they only change the central plate and the cutlery and by the end of the seventh serving also my plate is taken away.
Here are the servings:
– Pink shrimp with lime and Bianchera oil
– Scampi from the Quarnaro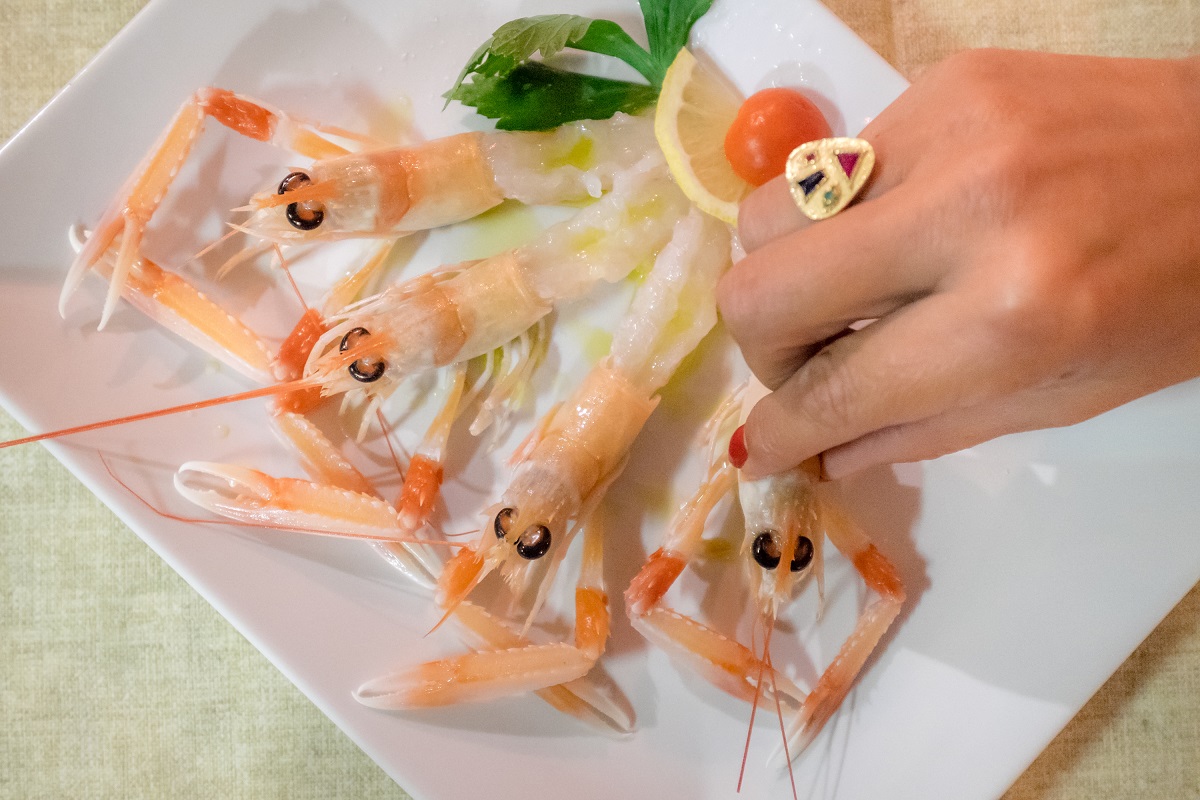 – Tuna from Dalmatia, with orange and Hawaii salt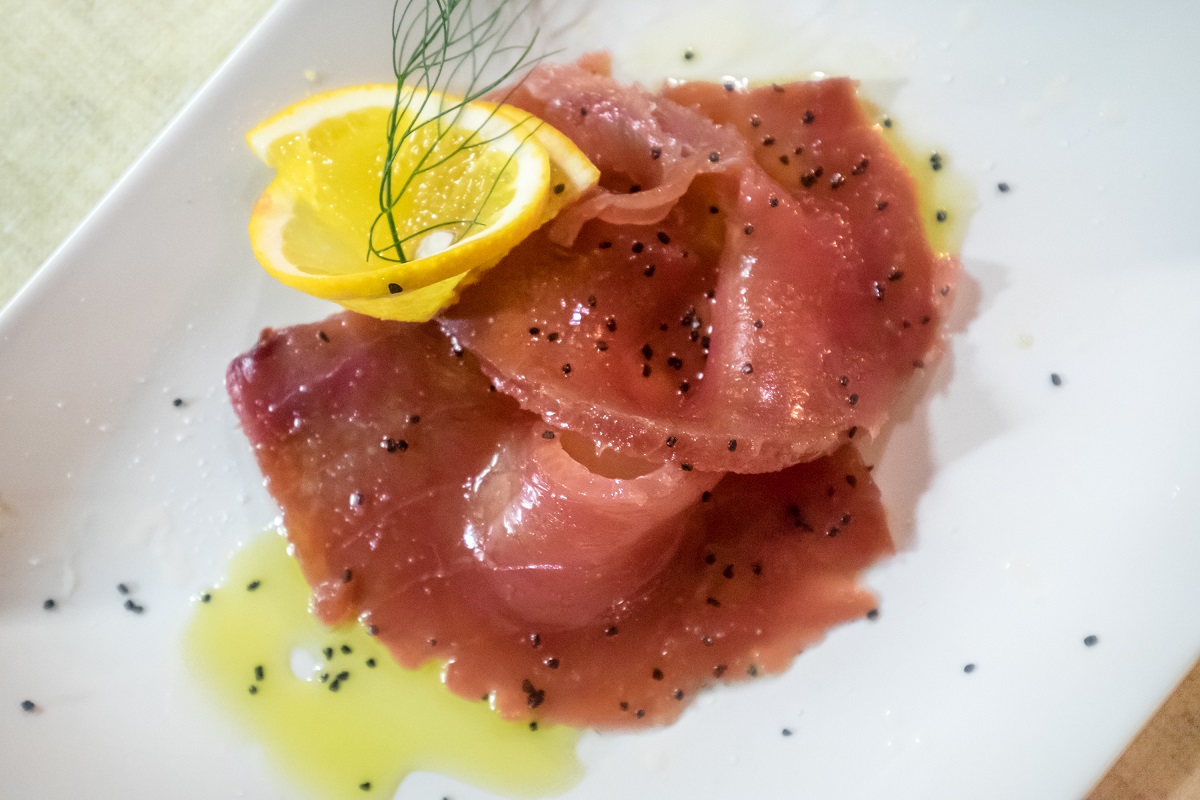 – Blue shrimp with strawberries and lime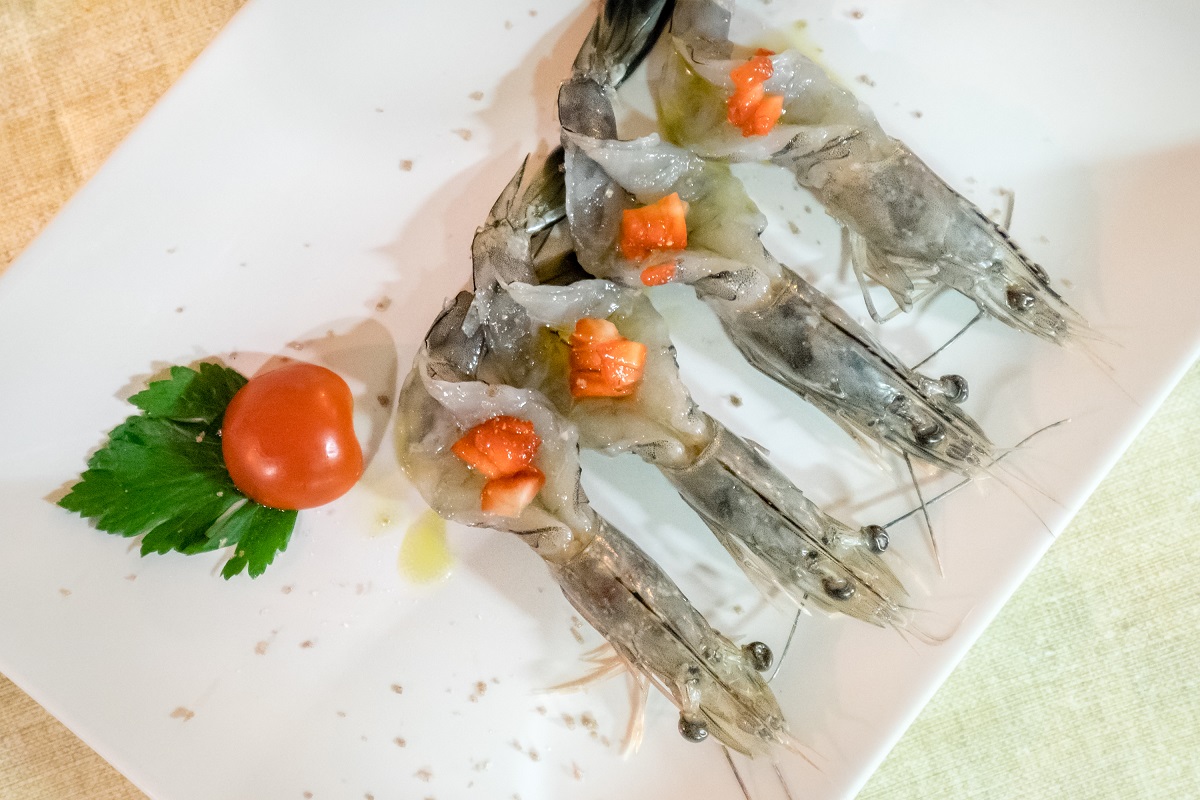 – wild seabass tartare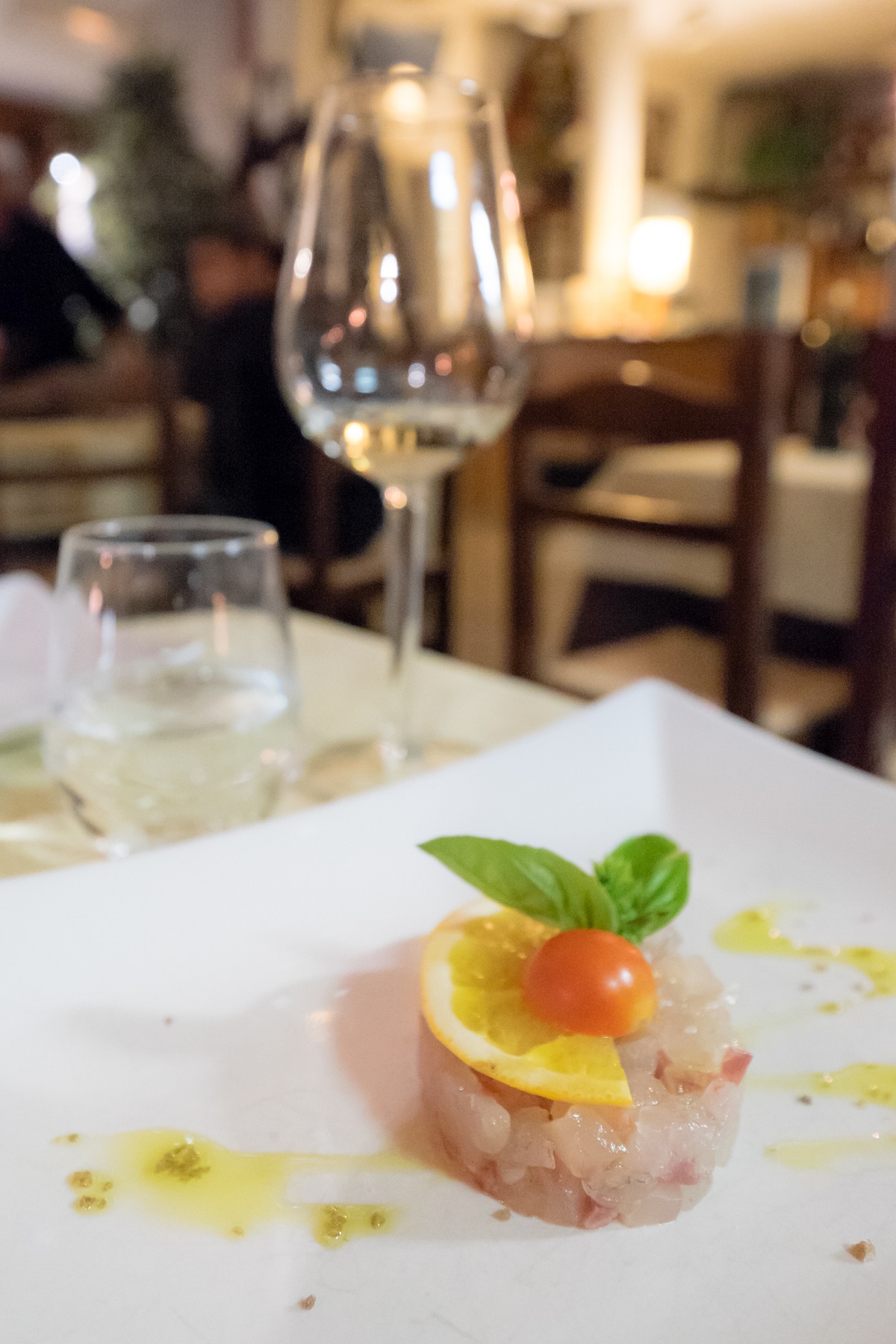 – red shrimp from Mazara
An incredible experience. Have you ever had to completely change the idea you had of a place?
Simple dishes where the main character is always the main ingredient! And the supplements are incredible: oil, salt, citrus fruit.
And after the raw dishes, we're served the cooked ones!
Six more servings (and that's where we stopped because we had to stop Mitja, if you tell him "bring anything you'd like", the result is a never-ending quantity!)
– Local scallops grilled with chanterelle mushrooms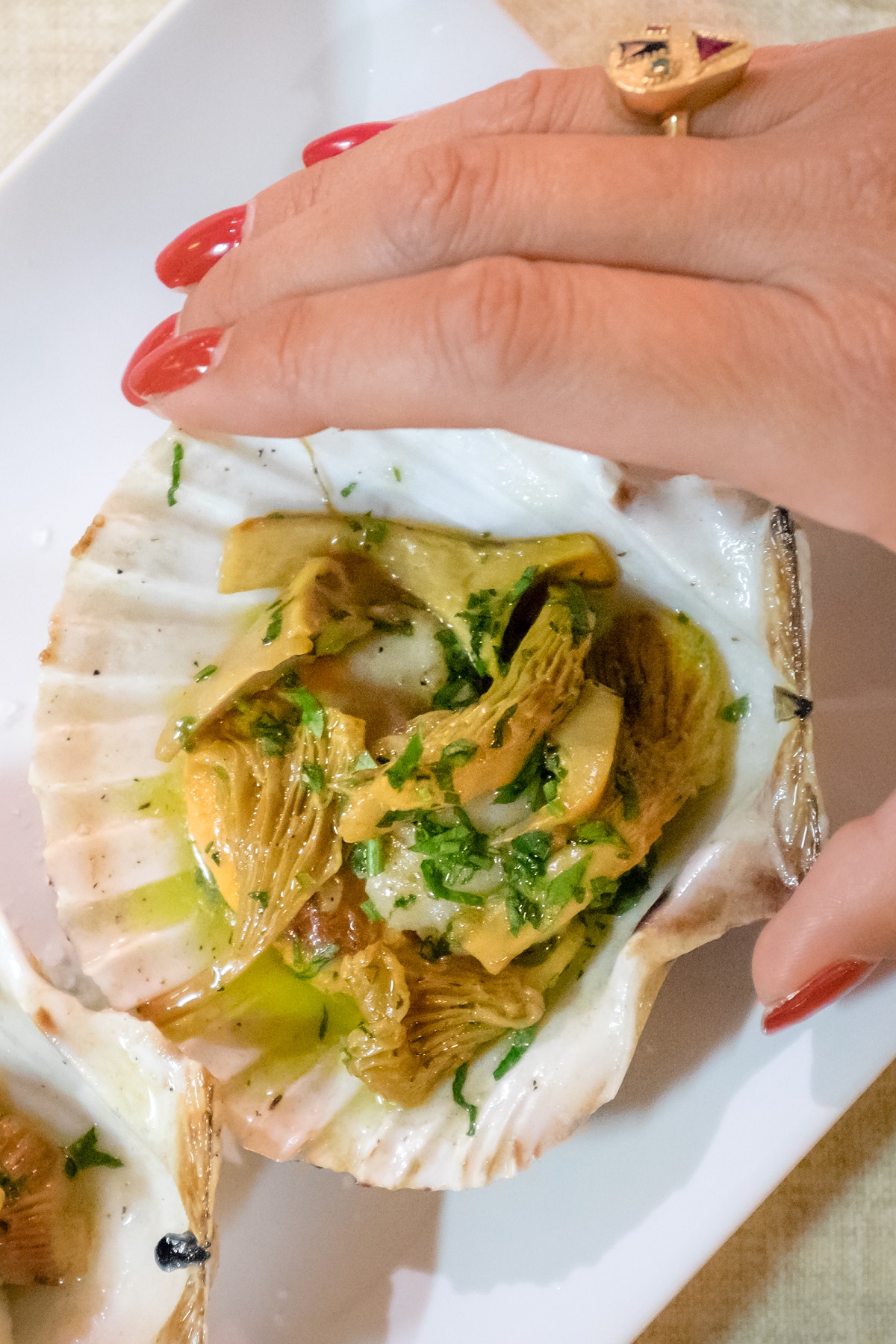 – Local calamari grilled with Bajta ham (remember ?) rosemary and balsamic vinegar from Modena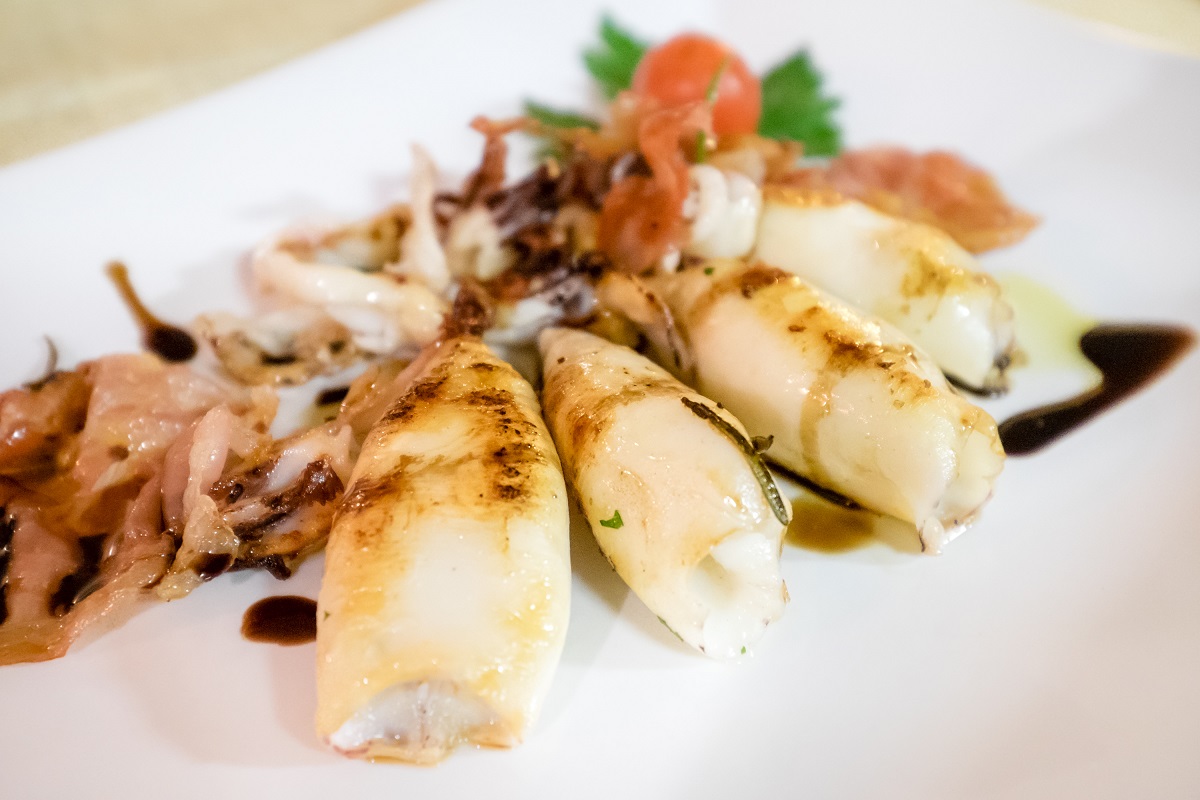 – Queen scallops lightly cooked with oil and salt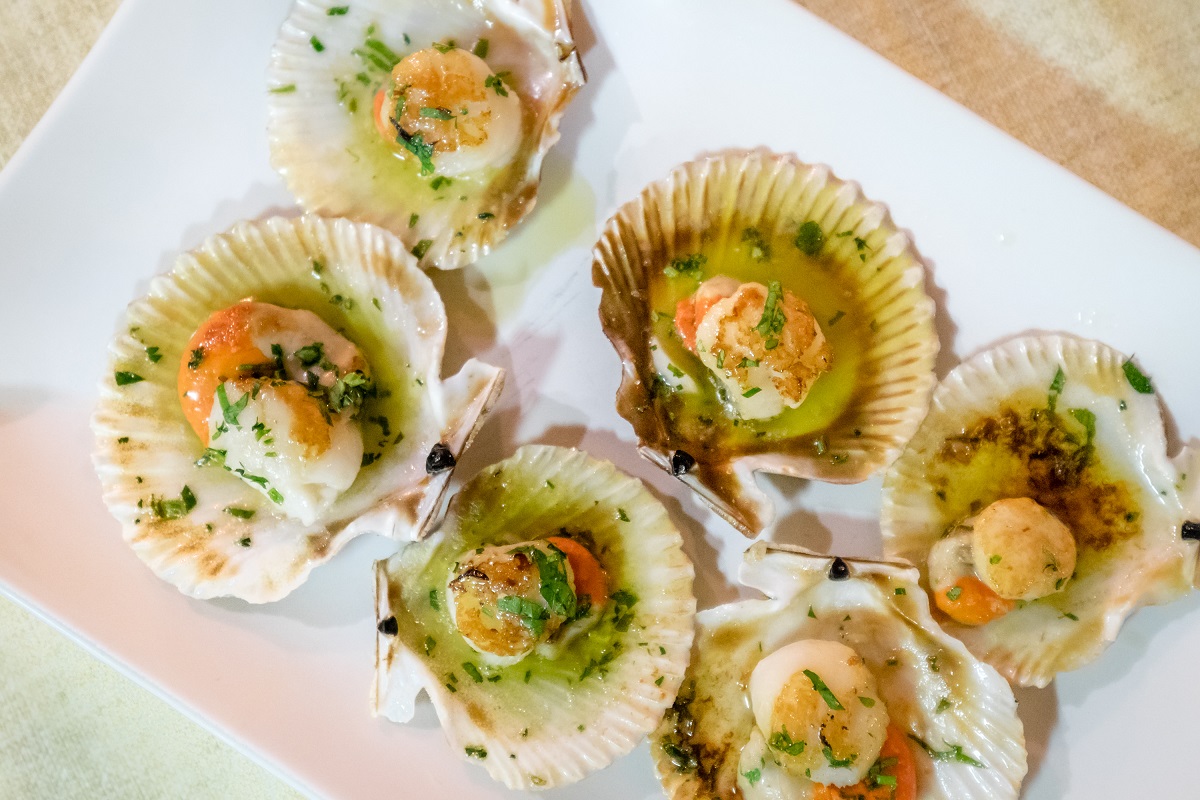 – Anchovies from Barcola grilled with Bianchera oil and wild fennel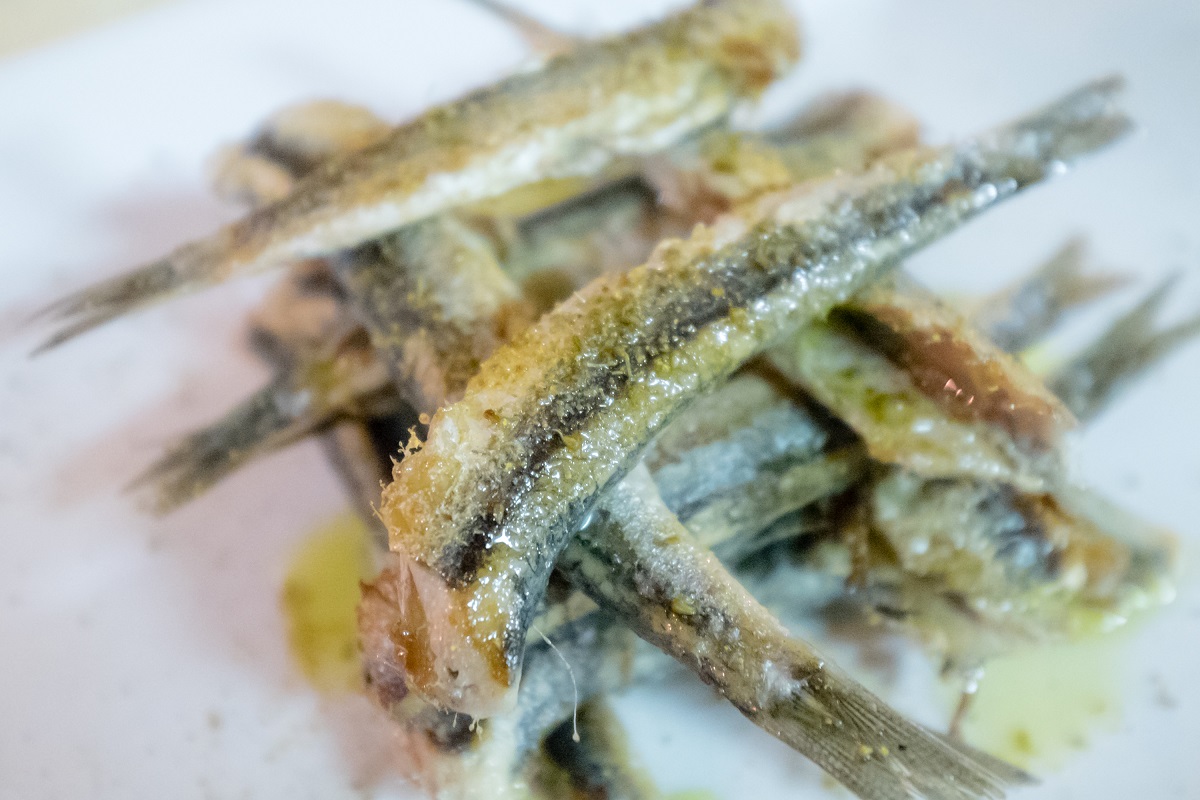 – Scampi with truffle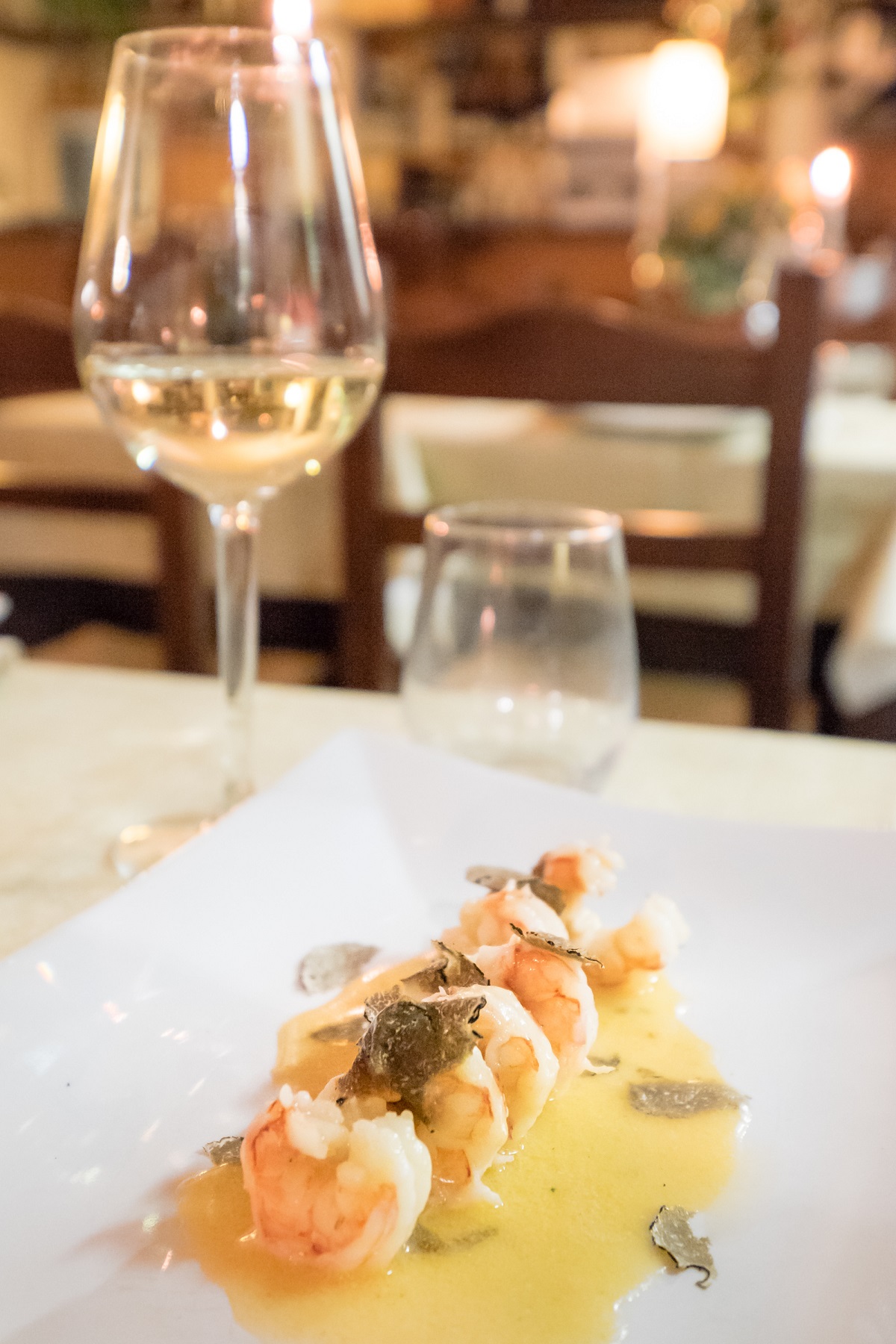 – Squewers with Caramote prawns, lard and zucchini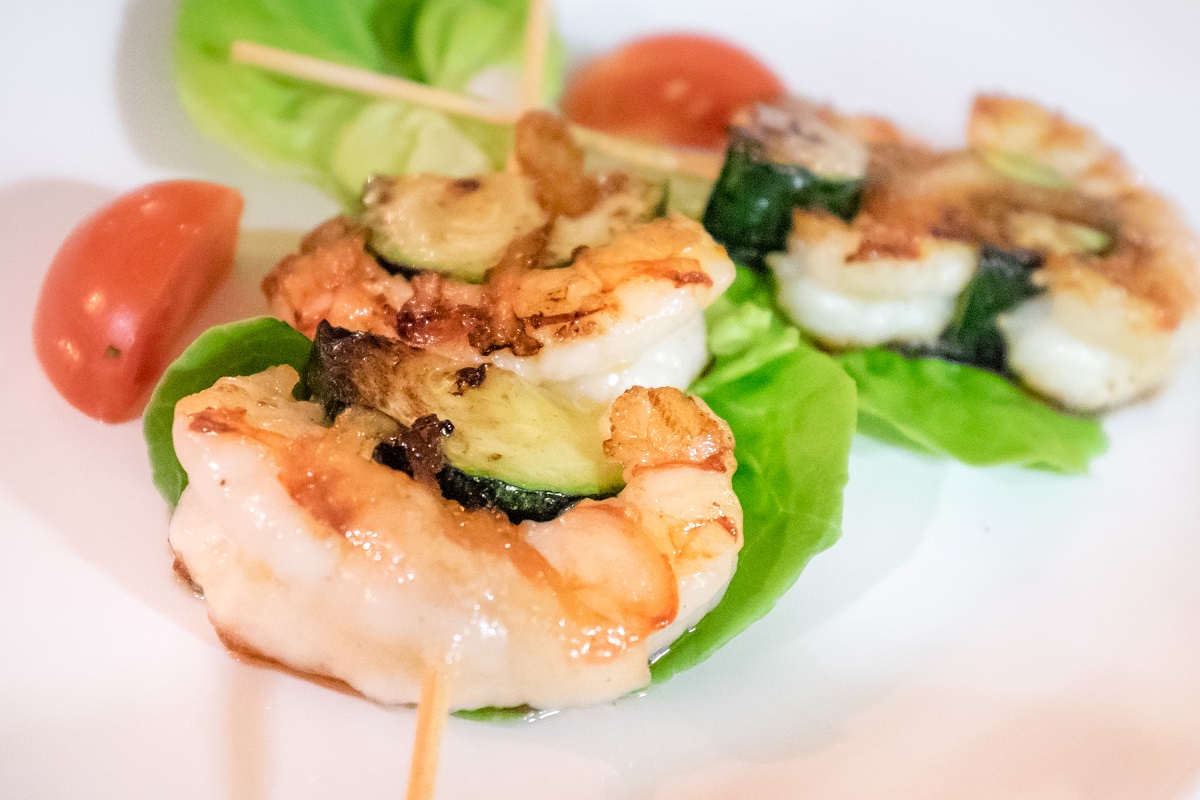 I'm full. And incredibly the day after I didn't even feel heavy, I'd digested everything and I'd be ready for another round for lunch!
I've realized how much I wrote. I'm sorry but there was so much to say! The dinner doesn't simply end with a homemade dessert (made by Mitja's mum), a classic "grandma cake" with strawberries, peaches and apricots, accompanied by a glass of homemade Terrano liquor. The evening ends with the question I've already been asked on Instagram (a few of you will already know).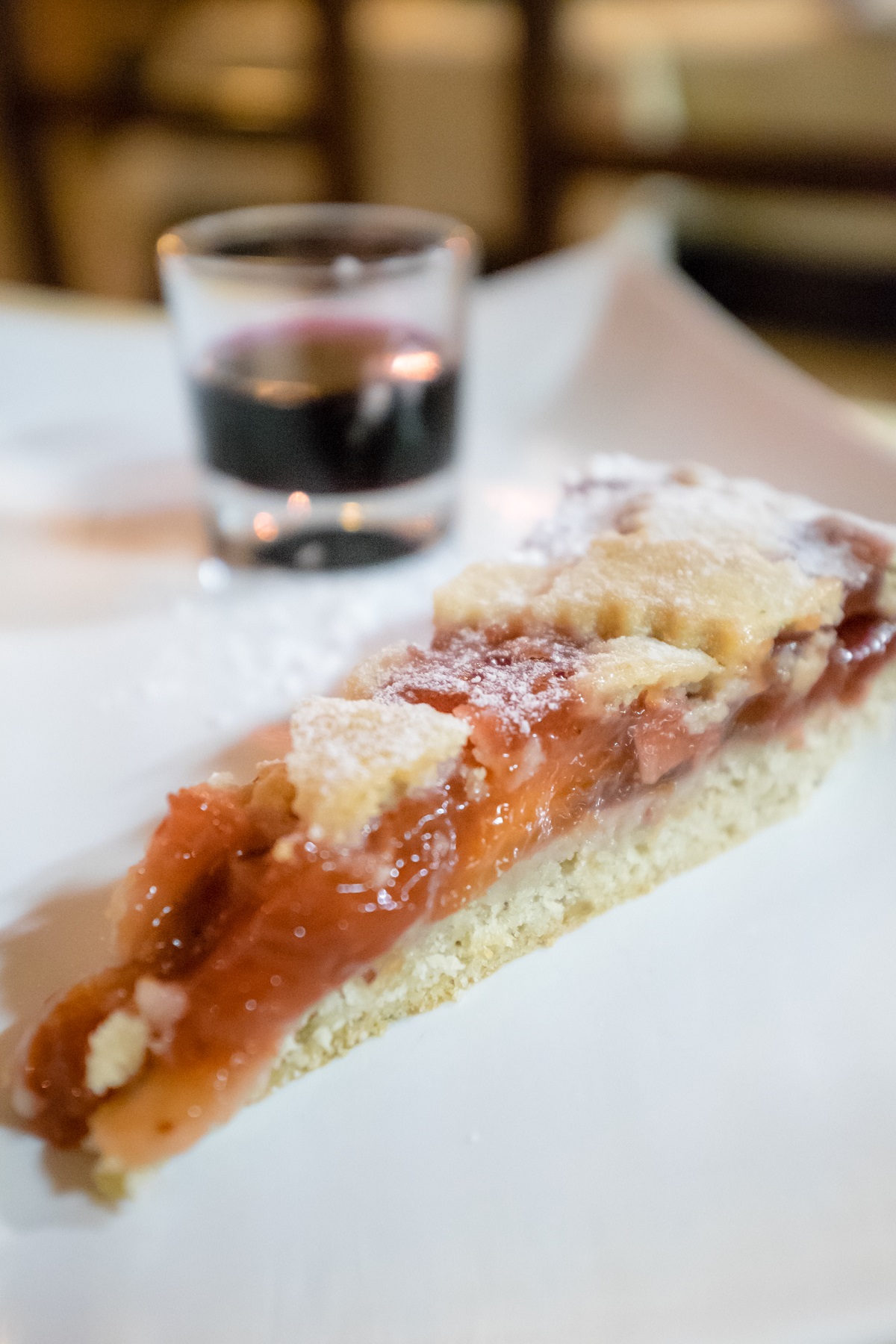 HOW MUCH?
For a dinner like the one I just experienced, accompanied by a bottle of Ribolla Gialla, we spent about 100 euros a person. A few of you might feel it's too much, other will think it's not much! It's all relative. But you can also come here and ask for the menu. No surprises.
Obviously, the restaurant also has a fixed menu, but I'd suggest the "you decide Mitja" style.
Ph. AndreaZangrando