Pilar Franco, born in 1987, fell in love with a wrecked house among the karstic buildings in the center of Santa Croce. With the help of her family and of her love partner Marco Tonsi, she decided to renew it and to open its doors to travelers. So, in 2021, Karstic Inn Crocevia was born.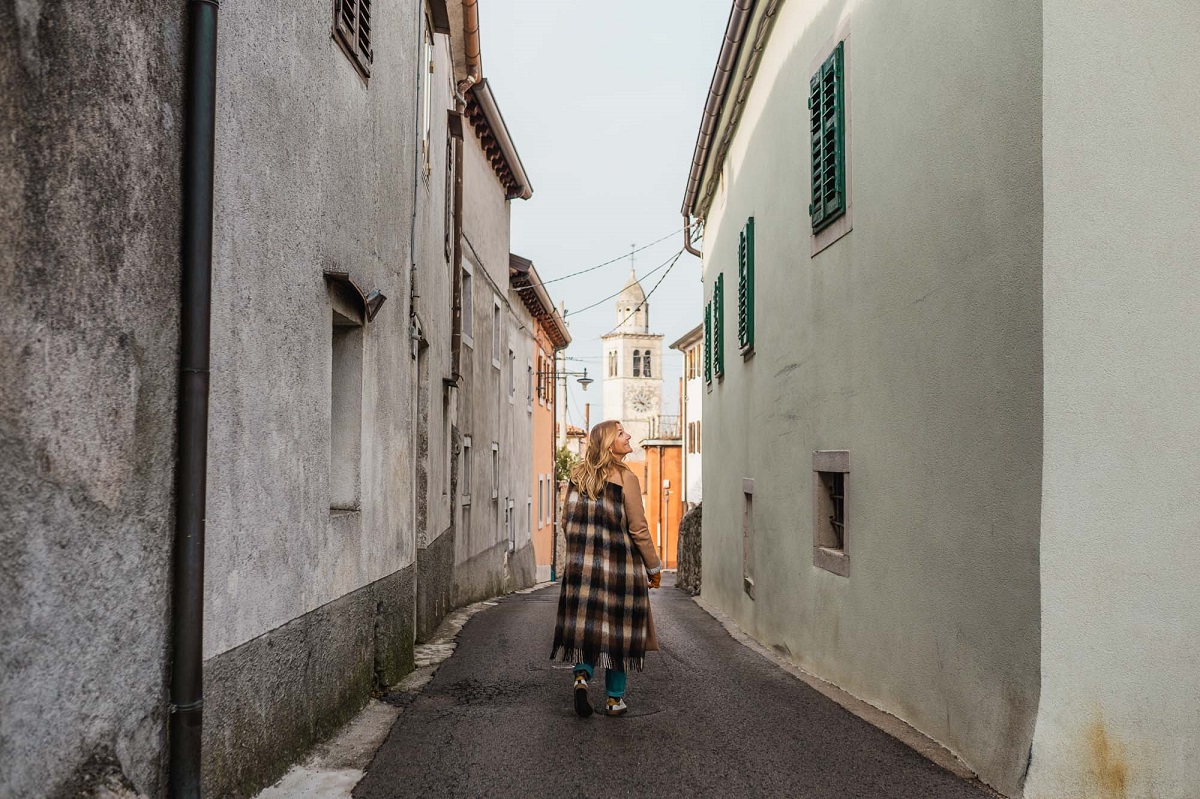 Eight rooms were named after eight different herbs and they chose to use natural materials and soft colors, which make this place a small gem hidden in the center of Santa Croce. They are ready to welcome twenty-ish people in a whole new context. It's not your classic stay in the city center…and the city you can easily reach! It'll only take you 20 minutes to get to piazza Unità.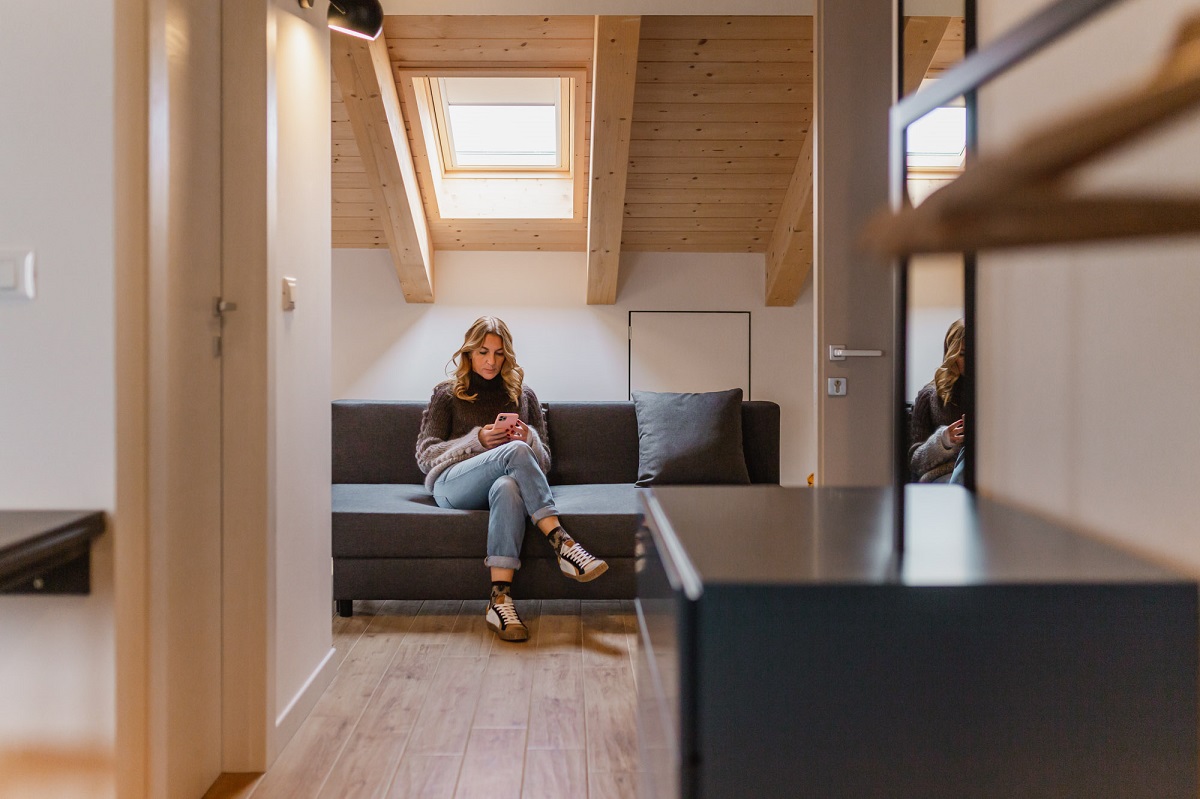 But why would you have to go into the city, anyway? Isn't it good to get some relax among land and sea? This is the perfect place to leave your car be and take on relaxing walks while breathing in the sparkling air of the area. You want an example? You could have a walk on the Sentiero della Salvia (the Italian name for "Sage Path"), which leads to Aurisina, with a breathtaking view.
For those of you who are more into sports, in 15 minutes you can reach down to the coast, where you have access to a free beach, crystal-clear sea and the guaranteed peace you'll find at the
water Filters. Why do you have to be into sports, you ask? Well, the one way is downhill, but the second one…well you've got to go up that hill! At a mildly slow pace it'll take you more or less 45 minutes to come back here. It's the perfect walk to work up your appetite and have a nice dinner afterwards.
Yes, you're exactly right: Crocevia doesn't only offer rooms, but food, too! The dishes are simple and traditional, as they don't take big leaps of faith with stuff like molecular kitchen, but offer the old, good, comfort food. They're nice home-cooking dishes…local cuisine that respects the seasonal changes of products.
Please, be aware that their kitchen is open to those who don't stay at the inn, too! They'll serve you from Thursday to Sunday (also at lunchtime on Saturday and Sunday). That's precisely how I found out about this place: I came here to have dinner with some friends.
Our good man Max is in the kitchen: some of you might know him from his days at Mastro Birraio's, together with Sandro, Pilar's dad. Let it be clear that he didn't study to be a chef, but his passion for kitchen encouraged him to take a rolling pin and make some pasta. And not just that.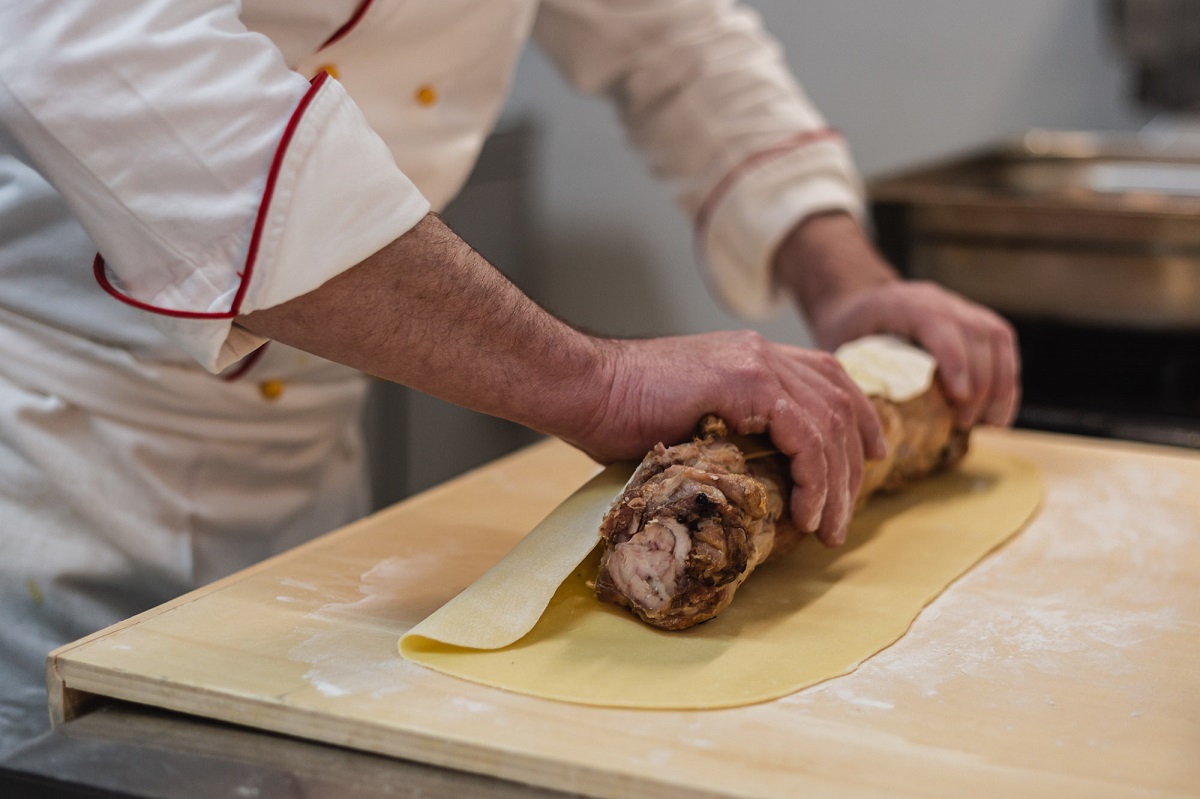 The inn's dining room is home to a beautiful well that was valorized and transformed in a very nice round table, which is the center of conviviality. On the outside, a very cute garden with a big tree and a couple of sunshades will offer you fresh air during hot summer nights.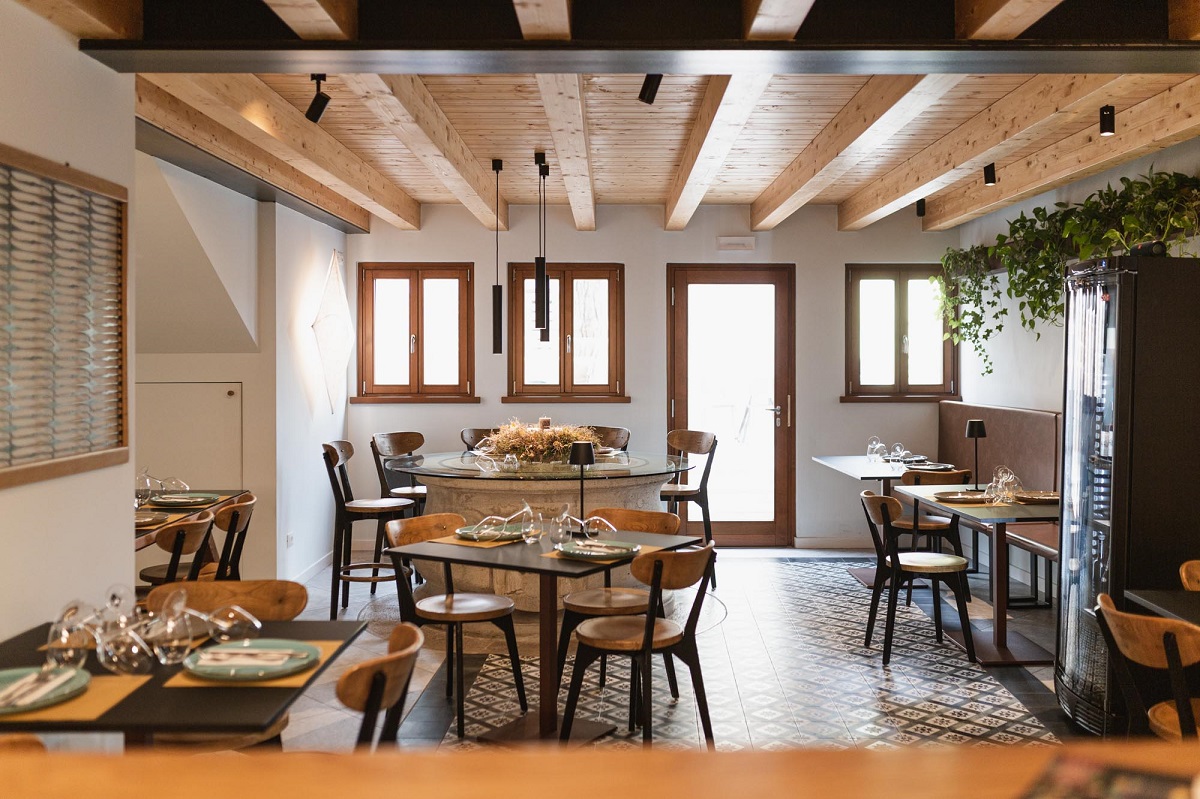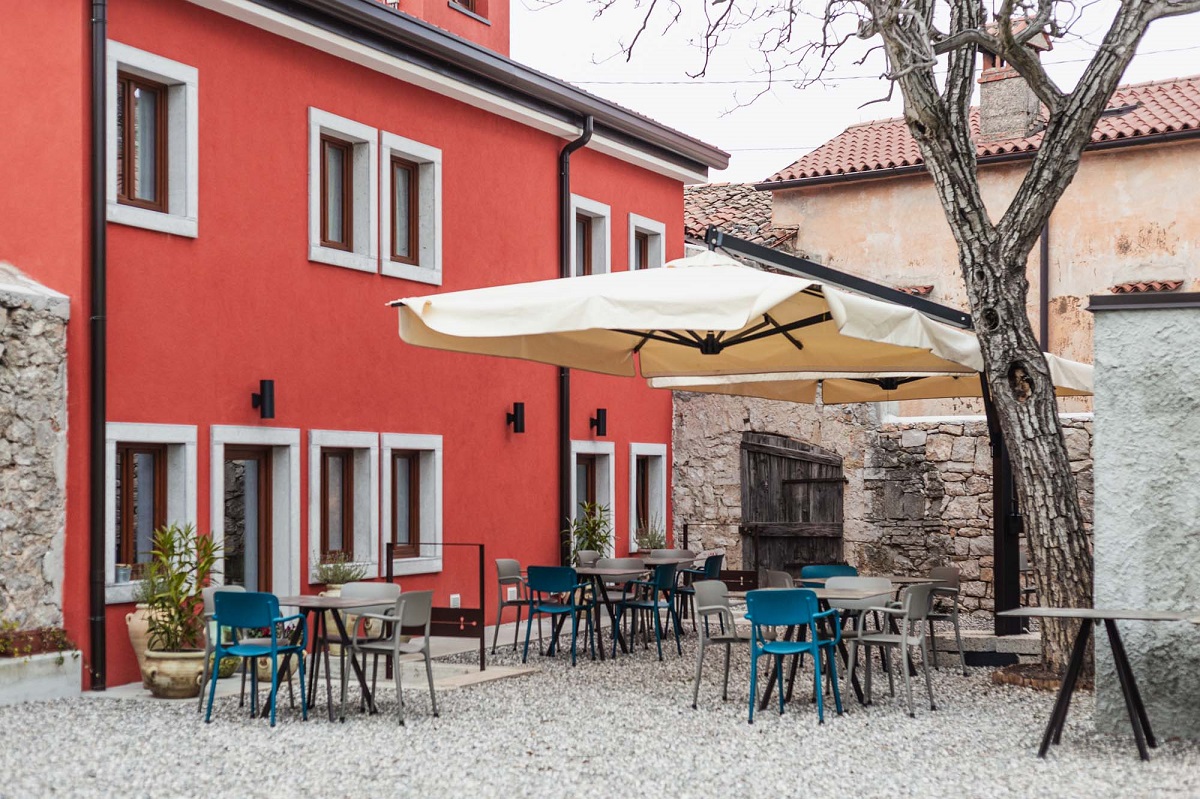 You can also cool down in the downstair cellar, which is entirely carved in stone. You can get to it by going down a few big stone steps: down there lays a hand-made table made by Marco, which steals the spotlight from all the bottles they keep there, ready to be opened.
What do you think? Shall we go back to the food? Those of you who know me know that I need to stick my fork in everything. I can't judge if I don't taste, so here I am, starting with the entrées: I had a delicious flan with spinach and Zbogar's ricotta cheese with Parmigiano chips, and a barley risotto with red radicchio, gorgonzola cheese and ginger, which were sublime.
As first dishes, I tasted the guineafowl broth with tortellini filled with San-Daniele prosciutto and parmesan, and homemade tagliatelle with a duck, orange peel and marjoram sauce.
The second dishes were as interesting as what preceded them: rabbit stuffed with Zbogar's sausage with a side of sautéed broccolis, and very tender beef cheek with Seri Pervas amaro, served on a celeriac purée.
I really enjoyed the desserts, too. I had the chocolate and walnut brownies with a berry coulis, and a cheesecake with uva fregola.
Oh, come on guys…I don't usually stuff my face like this, let's say that I sacrificed for you, and I had to try a complete menu (which has been thoroughly photographed by Michele Grimaz). Yes, I really did make a sacrifice for all of you.
I did it because Pilar and I would like you all to try a 4-course meal (entrée, first dish, second dish, and dessert), all in one tasting menu of your choice with the aid of a "MissClaire sends me" package tailored for the occasion, to a very good price: 35 euros (without wine)!
I also thought about the travelers among you, and I've made another "MissClaire sends me" for two: a one-night stay and a tasting dinner for 140 euros (yes, that's the price for two people).
These prices will stay the same until Easter time 2022 and when the good weather will come along, they'll be altered a bit. So, what are you waiting for? Go enjoy this!
So, to sum everything up: I've told you everything you need to know, you're not short on pictures nor on special offers. I take my leave and I will see you next time, on this very channel.
Bye!
Chiara
Ph. Michele Grimaz