I'm back after a short break J If you missed the first part of my trip to Styria, here's the link.
The next part of the trip to this Austrian region will be about its landscape and its lovely hills. Hills which welcome lots of farmland, with sunflowers, pumpkins, fruit trees, vegetables and, obviously, the grapevines.
The local wine is the moscatella, a fresh white wine that's very easy to drink, especially on summer evenings. Here they have lots of cellars and wine shops where you can taste excellent local products, but I was lucky enough to be in Styria during a small wine festival organized by the SORGER WINE PRODUCERS a family owned business with only 6 hectares of land, but lots of love for their grapevines. Every year they open their cellar and welcome their guests with lots of music and excellent dishes to accompany their incredible wines.
But because this trip was thought for children rather than adults, you definitely need to visit THE ZOTTER CHOCOLATE FACTORY  
I visited a year ago but I had to return to share this place with my son Giovanni (who just turned 12 a few days ago) who was with me on this trip!
I was pleasantly surprised because compared to last year they have many more interactive tasting experiences, and it's already one of the most visited attractions in Styria. Until you visit you won't understand just how much fun it can be!
You start the tour with an audio guide (available in any language) and for the entire tour you'll have your own ceramic spoon which will be of great assistance as you try all the different types of chocolate. I'm not exagerating!
You start with the chocolate beans and where they come from and then you can try (if you want) the chocolate without sugar. They then have fountains of every flavor, like the pistachio one or the ones with different percentages of chocolate, the strawberry or raspberry flavor, and filled chocolate bars. Even vegan. They have tons of mini cucumbers for guests to eat to clean their mouths from the sugary flavor.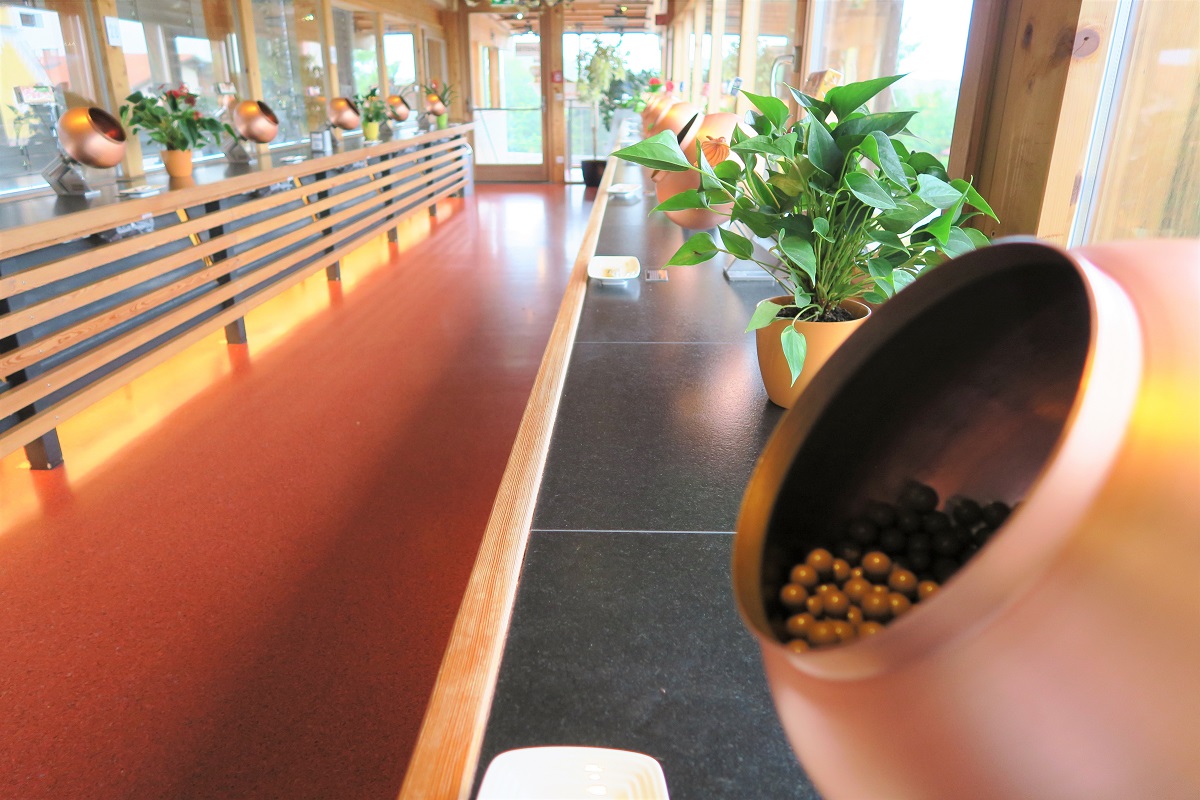 At the end of the tour there's a huge shop where you'll want to buy everything, but you can also do so from your home, from the on-line shop 
It's definitely a place to go!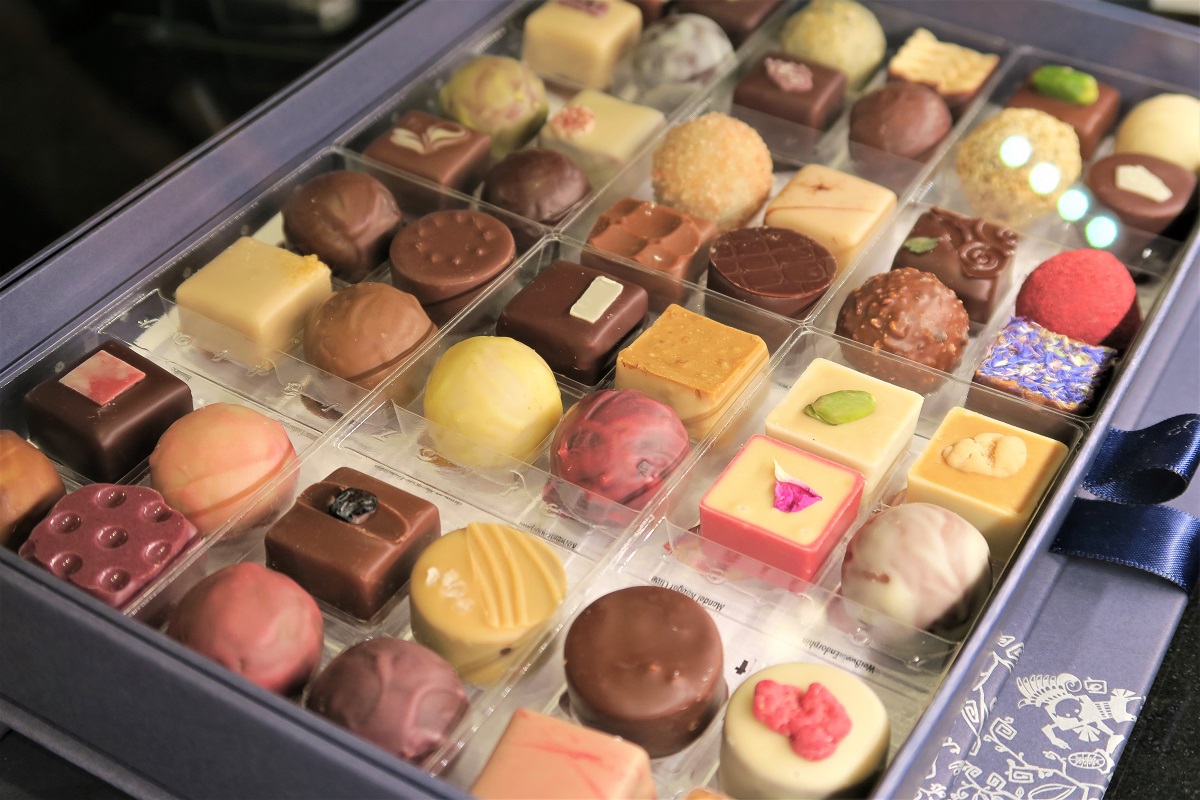 Our next stop is just as sweet, but colorful and filled with natural scents… an organic world which will soften even the tough hearted; we're visiting VOM HÜGEL where we're welcomed by Margrit de Colle.
Their story started twelve years ago with an inspiration; Magrit bought a plot of land on these hills and she had her house built on it. She then started growing lovely flowers, all with natural and organic systems. Two years ago she opened a bar, and this September she'll open a green house, filled with plants and flowers, as well as an open kitchen and a location which will be perfect for events and special workshops. 🙂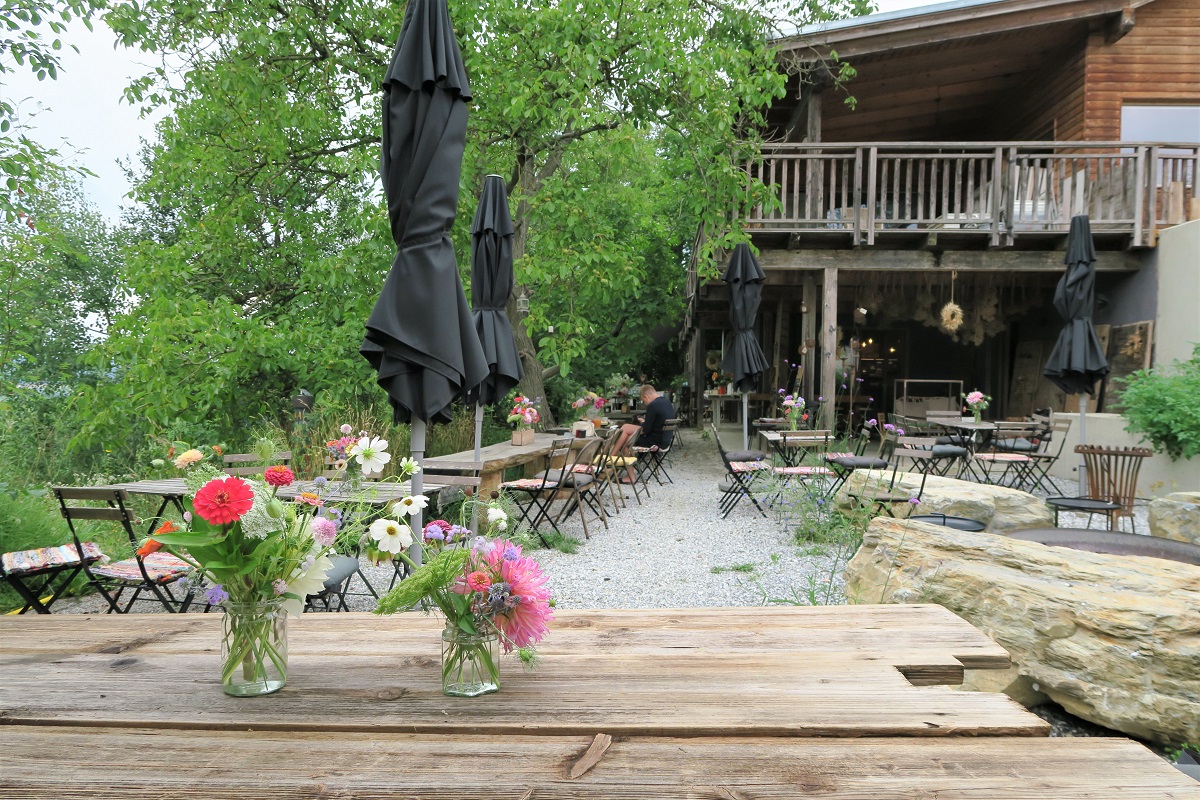 You really have to try one of Margrit's breakfasts, you'll be amazed to see what this incredible woman can create with her assistants. The lovely flavors are a leitmotiv to help you relax in this wonderful location J
I didn't want to leave, I was here for hours because I was guided through the three lovely greenhouses, the flower fields under the hills and a small camper which can be rented to anyone who wishes to spend a night surrounded by the scent of flowers.
Everything has a special flavor to it, fun and filled with beauty!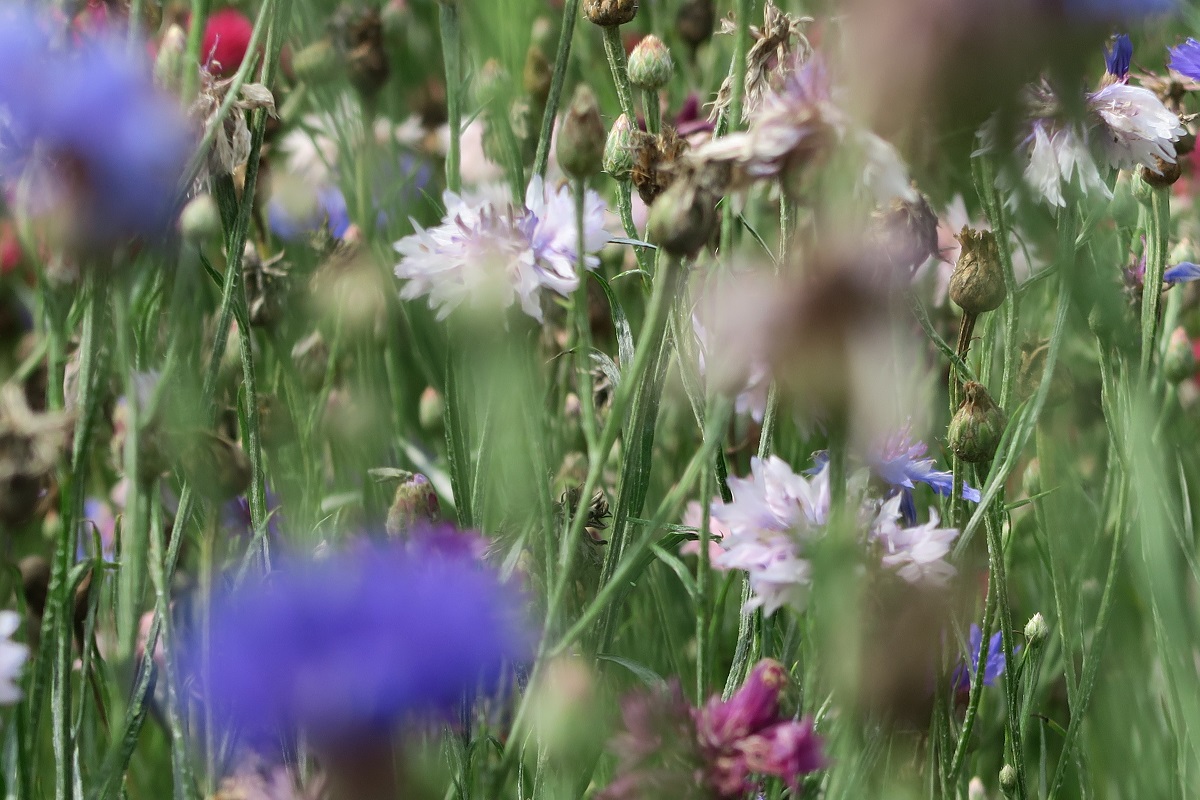 After a year I also return to BAD GLEICHENBERG, Remember the  BIEDERMEIER FESTIVAL? I missed it this year, but I took a tour of their little hamlet which has lots and lots of stories to tell.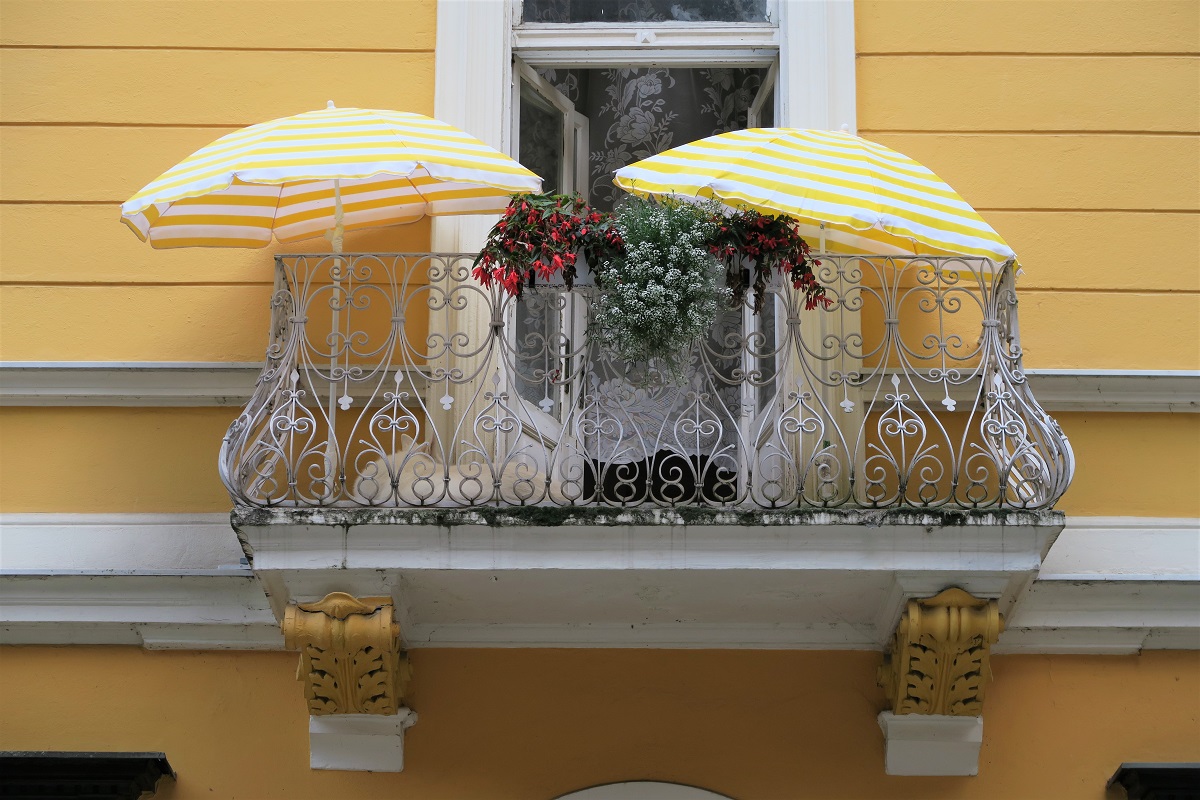 My guides were Ria and Mario, who live here and know all the local history! Like the story of the Thurn und Taxis family and the lovely villa they own here. If you're wondering who they are, I'll give you a clue and tell you they are descendants of the Della Torre e Tasso, owners of the castle of Duino in Trieste  🙂
There are quite a few connections between this town and Trieste, in fact Ria owns some registers from the 1800 in which they used to record the visitors who came here for the thermal baths, and it turns out that many of them were from Trieste.
The baths as well as the villas are still here, but if I ask people from Trieste if they know BAD GLEICHENBERG they probably wouldn't be able to answer. I sometimes wonder why we feel the need to travel to the other side of the world to discover wonderful places and historical locations!
And who knows… maybe flipping through one of these registers you might find the name of a great great great grandfather of yours… I find it so romantic and interesting!
But let's get back to our 2019 trip… here you can also admire a park with historical oak trees and a 1837 fridge! It's a small underground gallery where they would keep ice during the winter season which would help keep the food fresh in the summer.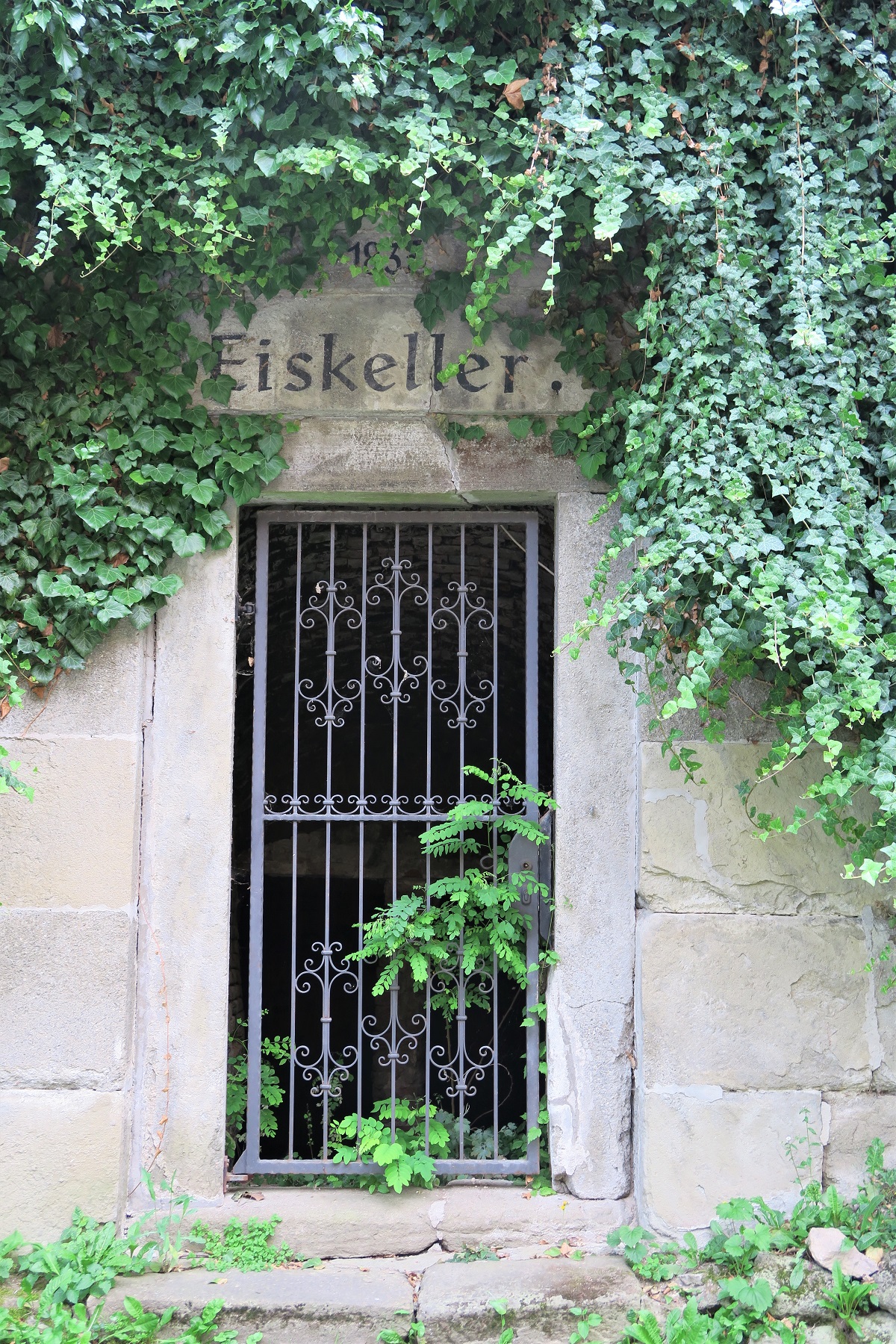 In the main square of Bad Gleichenberg they have a beautiful fountain, and every day at 4 pm its water will flow to the rhythm of a waltz.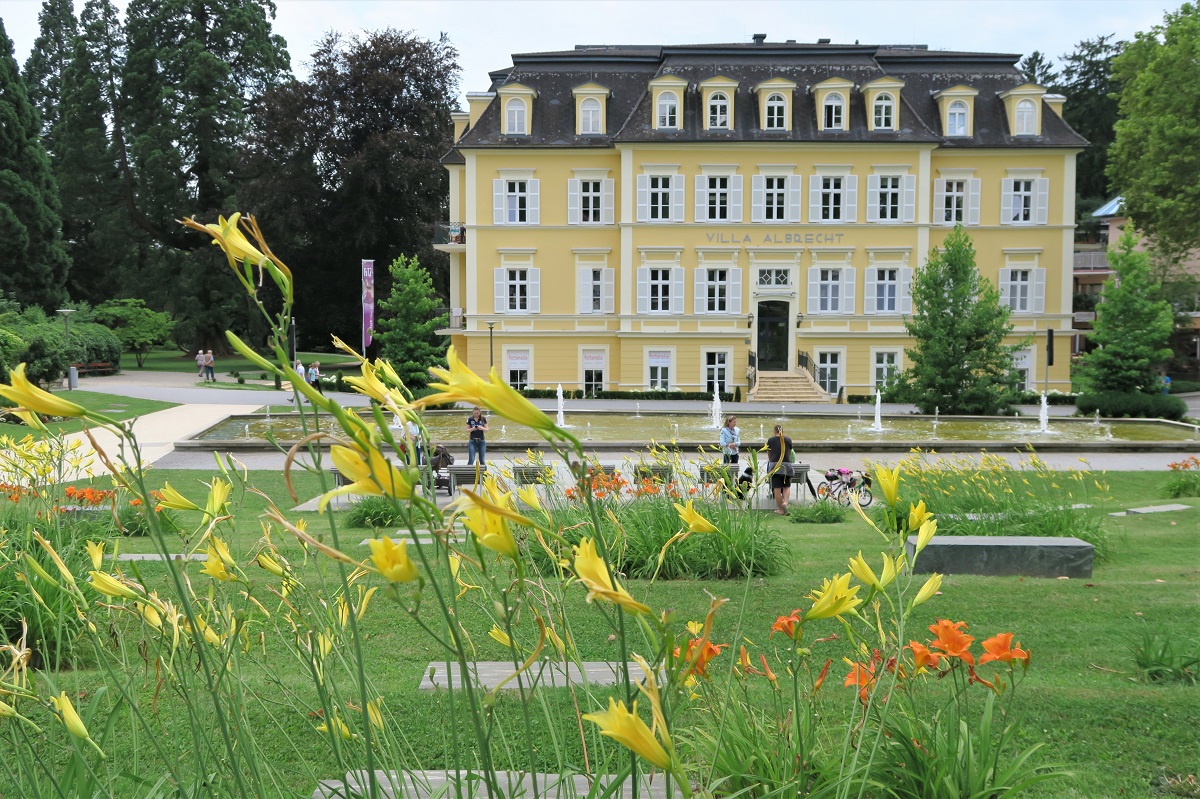 And right next to it there's a fabulous restaurant which I fell in love with! I'm talking about the DELIKATERIE 
They obviously serve Vulcano ham and have a selection of local wines and traditional dishes; I really suggest you stop here for a meal, and if you're in the area in the afternoon you'll be able to admire the fountain display as you sip a cappuccino and eat a pastry.
To end my experience in Styria I spend my last day in the thermal baths. This area is well known since roman times for its thermal cures.
There are quite a few structures, but I chose something which would be perfect for a 12-year old boy: H2O Thermal baths and Resort 
You can stay at their hotel or just enter as a visitor to the thermal baths; you'll have a bracelet with which you can access the swimming pools with slides, water games, vortexes and a fun cocktail bar where you can sip excellent milkshakes as you lounge in the pool.
H2O also has an outside area with pools, lawns, games for children, entertainment, silence areas and a self-service where you won't need to use cash: everything will be credited to your bracelet and you can pay when you leave.
I treated myself to a message by a Hungarian masseuse who took my neck pains away and helped relax my tense back! I should have kidnapped her!
With this relaxing moment we're at the end of my trip to Styria, it's time to head home. On my way home, I really wanted to stop for a few days in Graz, another place I truly love. But work required me to be in Trieste 😉
See you for our next adventure!