I believe that Antonia Klugmann's cuisine – she was nominated cook of the year by the guide Espresso of Italian Restaurants – is pure art.
Antonia was born in Trieste, class of '79, and grew up in a family of doctors; when she was 22, after 3 years of studying law, she decided to start following her first cooking courses and fell in love with this world.
After a first experience in the kitchen of Harry's Grill in Trieste and several smaller jobs, she finally starts her first job in a star restaurant, il Dolada, near Belluno! In 2006 she returns to Friuli and in Pavia di Udine she opens the Antico Foledor Conte Lovaria, where her career as a chef takes off. Six years later she moves to the Ridotto in Venice and after that to the Venissa in Burano.
In December 2014, she returns home and makes her debut in Dolegna del Collio (Gorizia) with her restaurant: L'Argine di Vencò,, a small (18 seats) but grand restaurant, together with her life companion – who is also Maître – Romano De Feo.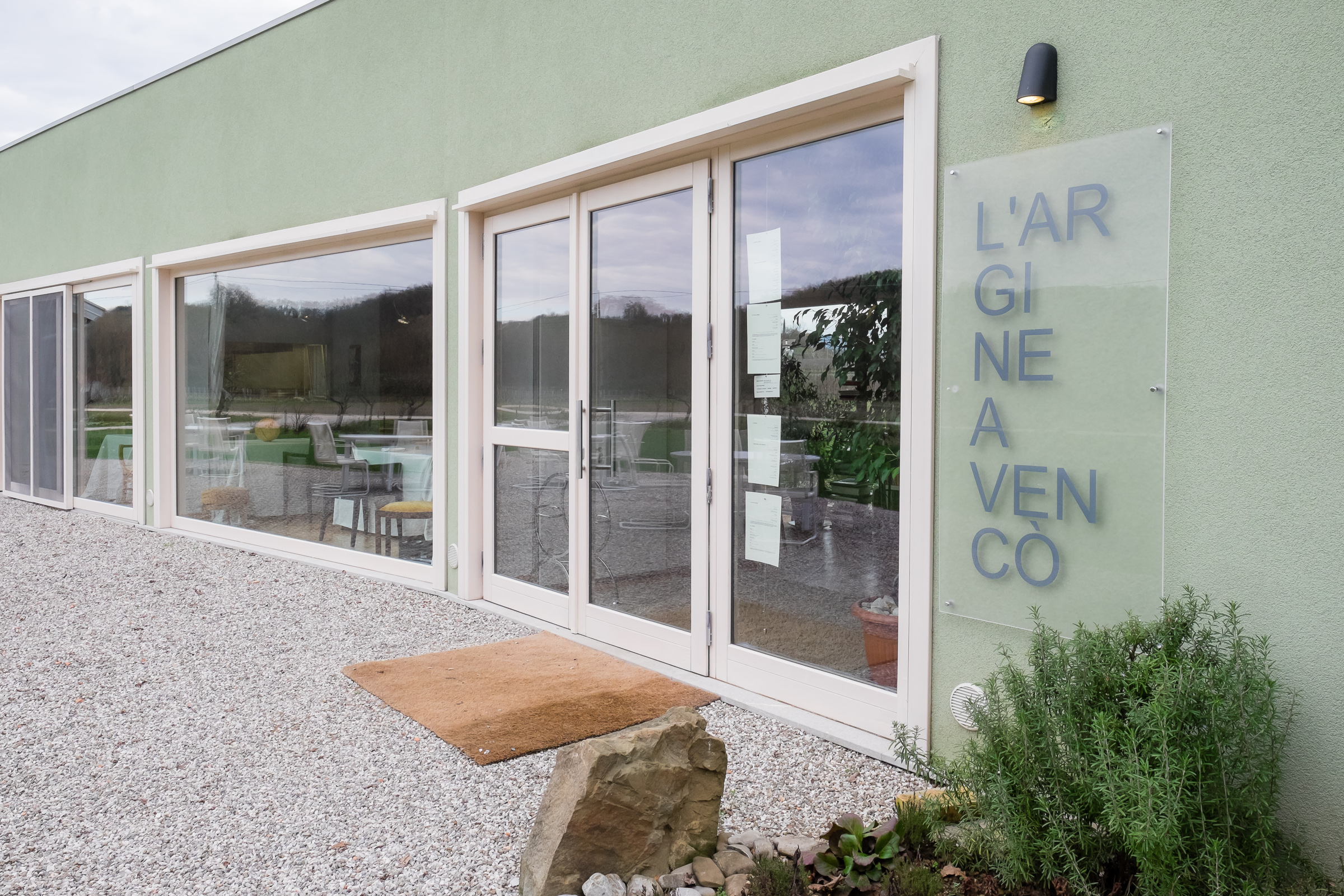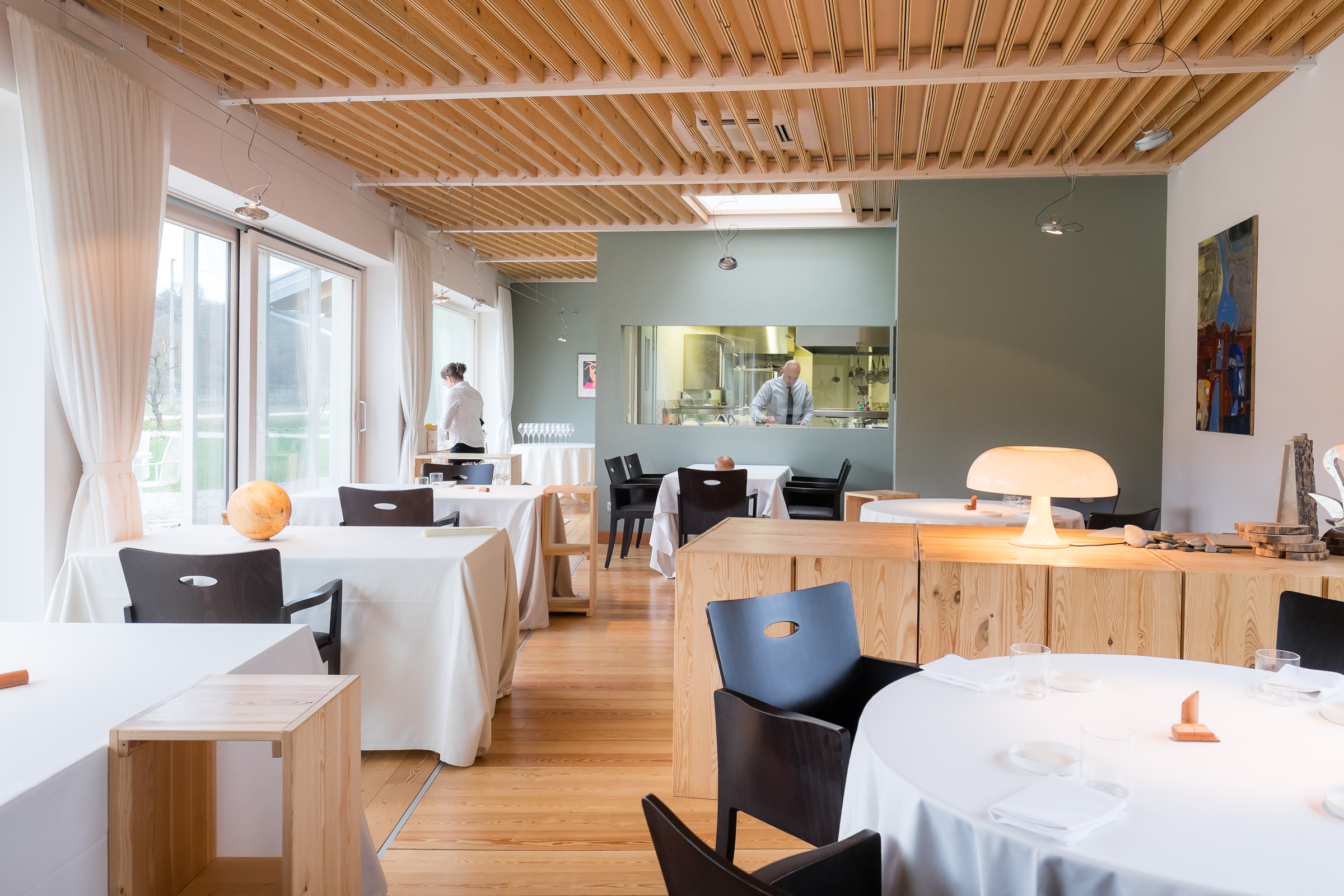 Her position in the province of Gorizia, close to Udine and Trieste and just 150 metres from the Slovenian border, is fundamental.
The name (L'argine means river bank), come from the bank of the Judrio, a river that marks the natural borders between the Collio and the Easter Collio, Italy and Slovenia. Here, where an old mill sits by the side of the modern building (a dining room and four other rooms), is where Antonia's project comes to life.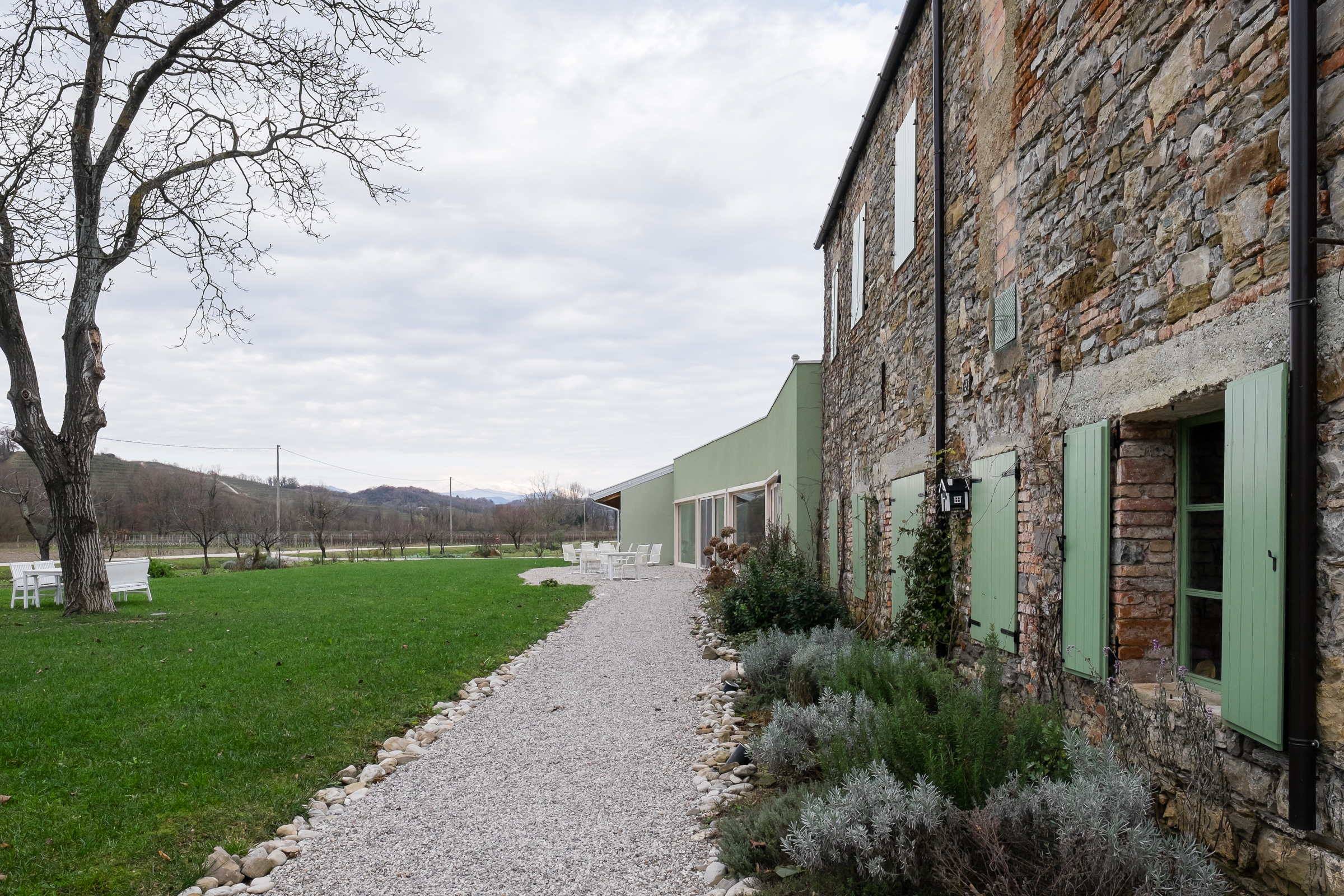 As you walk into the room, a lovely scent of spruce and larch fills the air, and from the large windows you look down onto the grapevines and the vegetable patch; the open-plan kitchen dominated the room, and here you can admire their team as it works in perfect harmony.
The walls are a sage green and the paintings and a flowered lemon tree welcome me to a refined and detailed environment.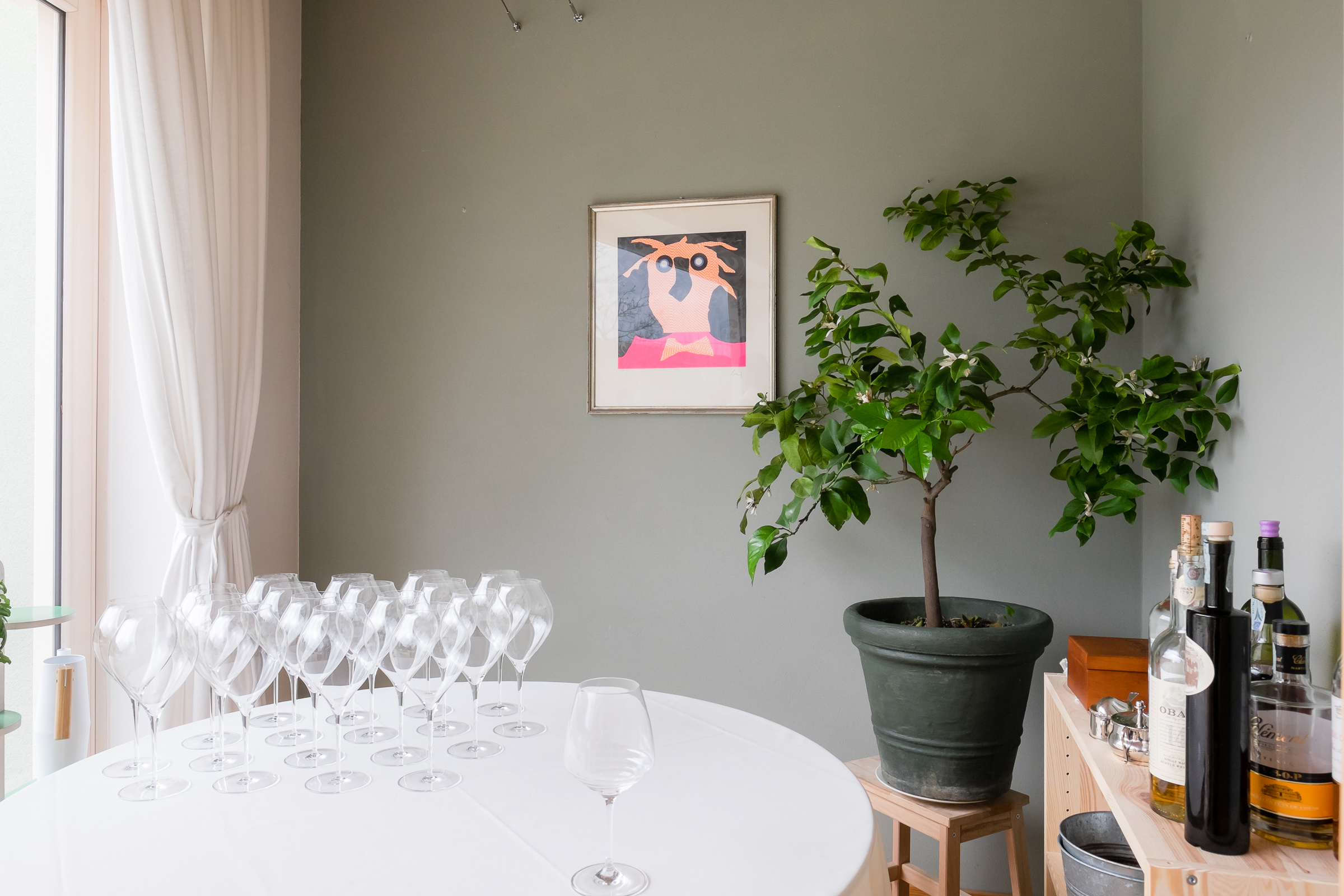 Here the tables are not set with a royal cutlery set and sparkling glasses, but with a simple napkin and a water glass, everything else is added to match the menu.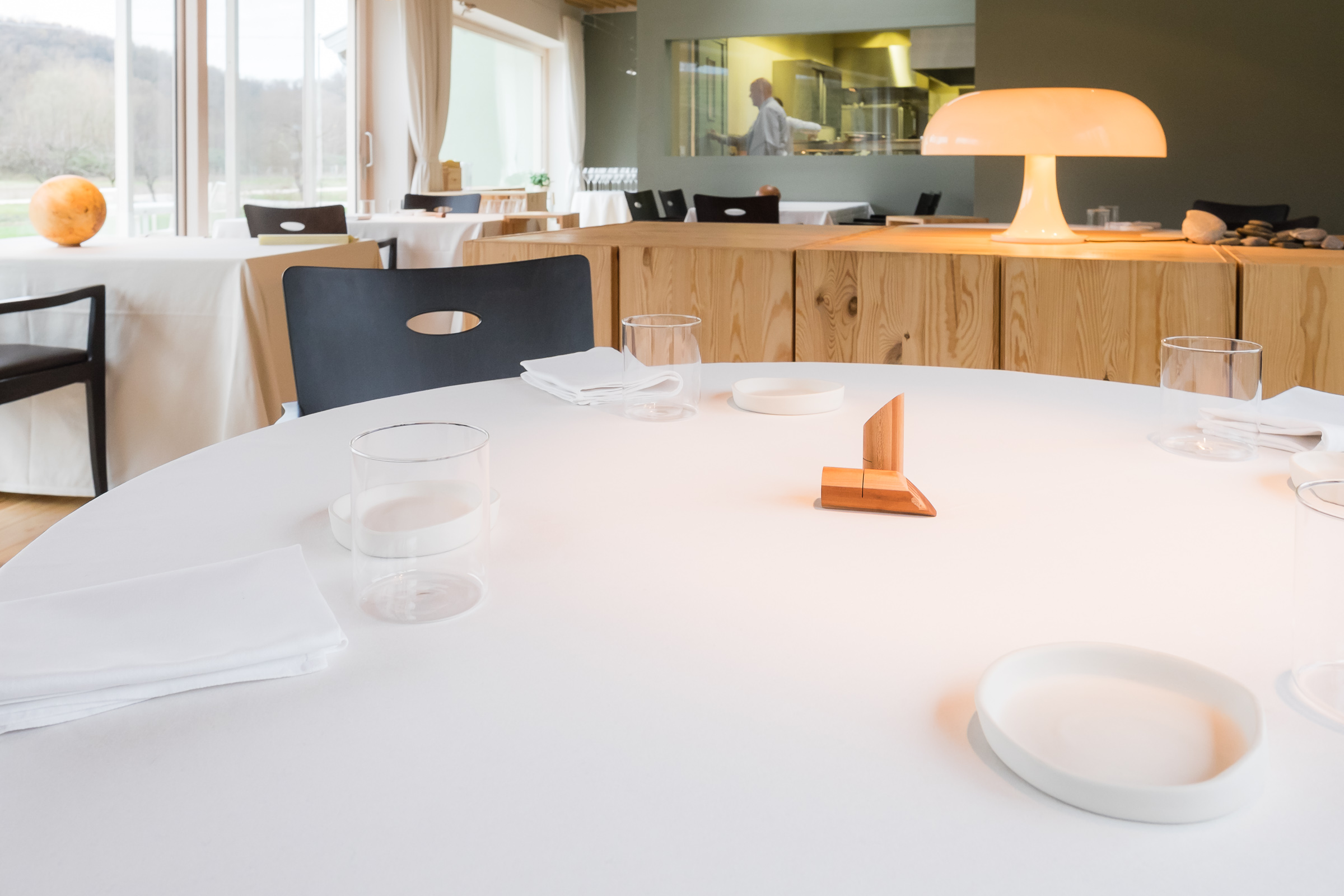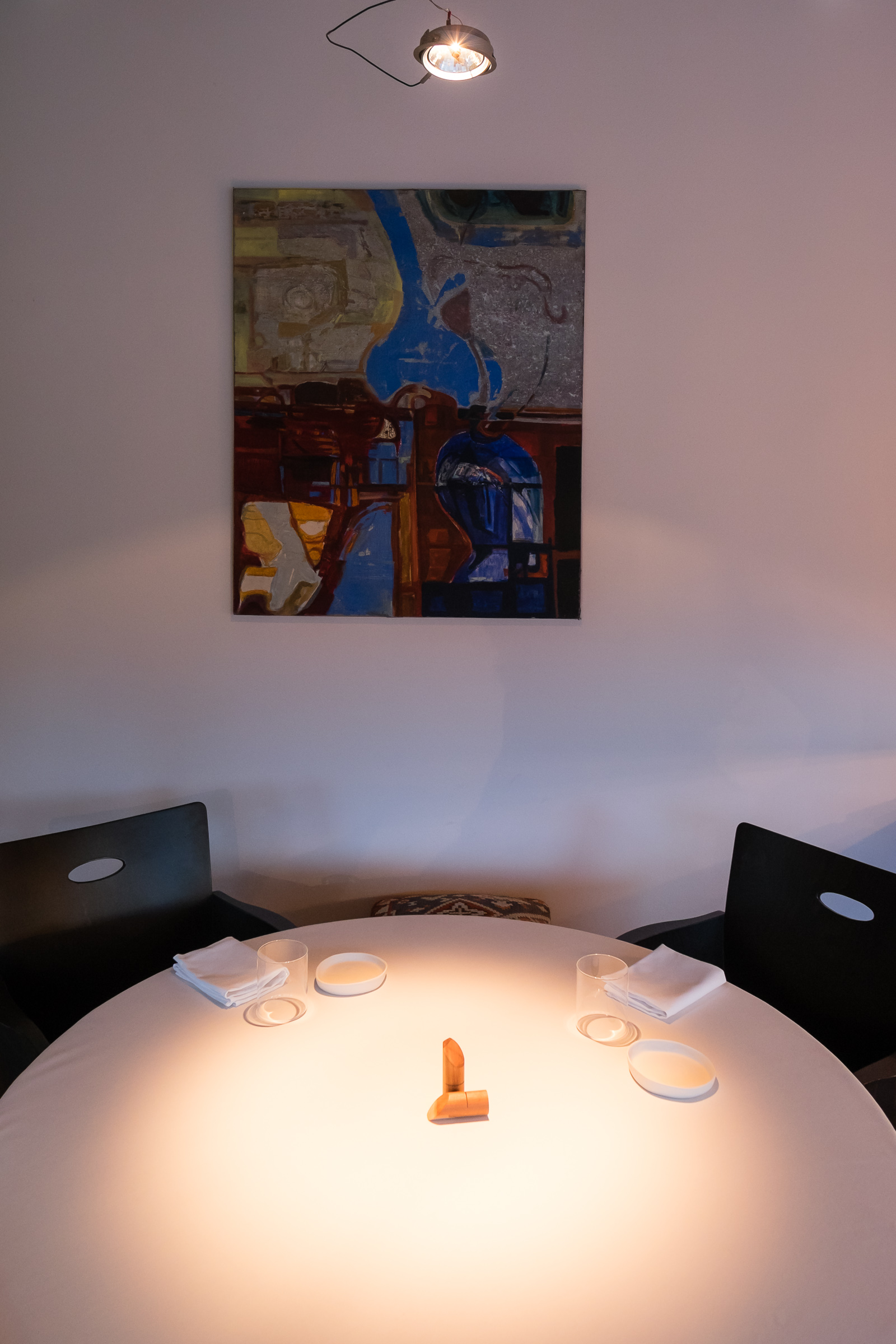 I bet you're now curious to know what I tried.
As always I should add that I'm not an important food critic but I simply appreciate good food, so I'll describe the recipes and the simplicity that make this place special.
To accompany a good glass of Moscato with harmonious scents, directly from the area of Brazzano, an hors d'oeuvre with lard on raw apple and turnip, seasoned with vinegar and pepper. A small homage from the kitchen that is continued with a baked pumpkin with milk and honey ice-cream with pumpkin seed oil, and incredible contrast between hot and cold where the oil and salt enhance the flavours.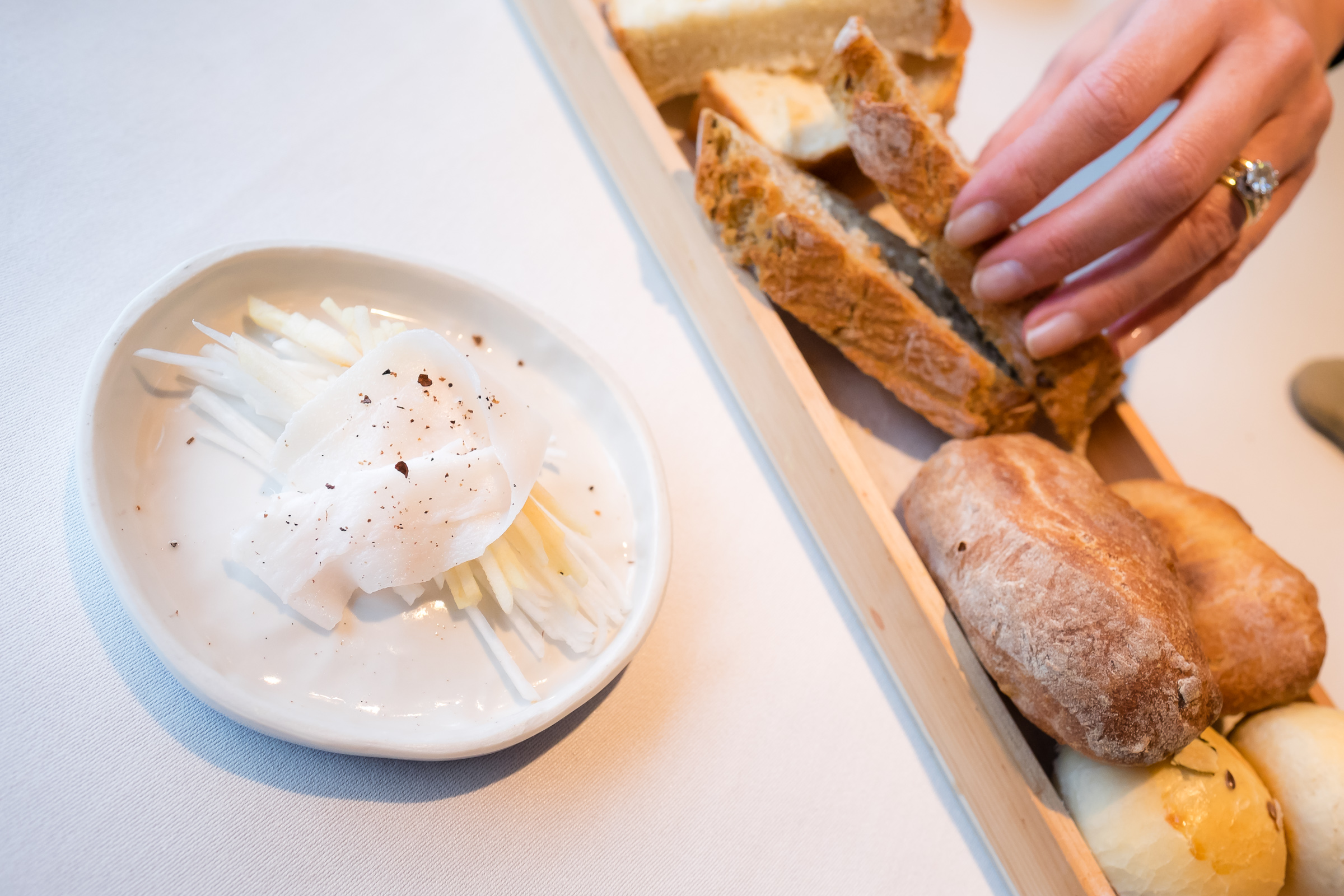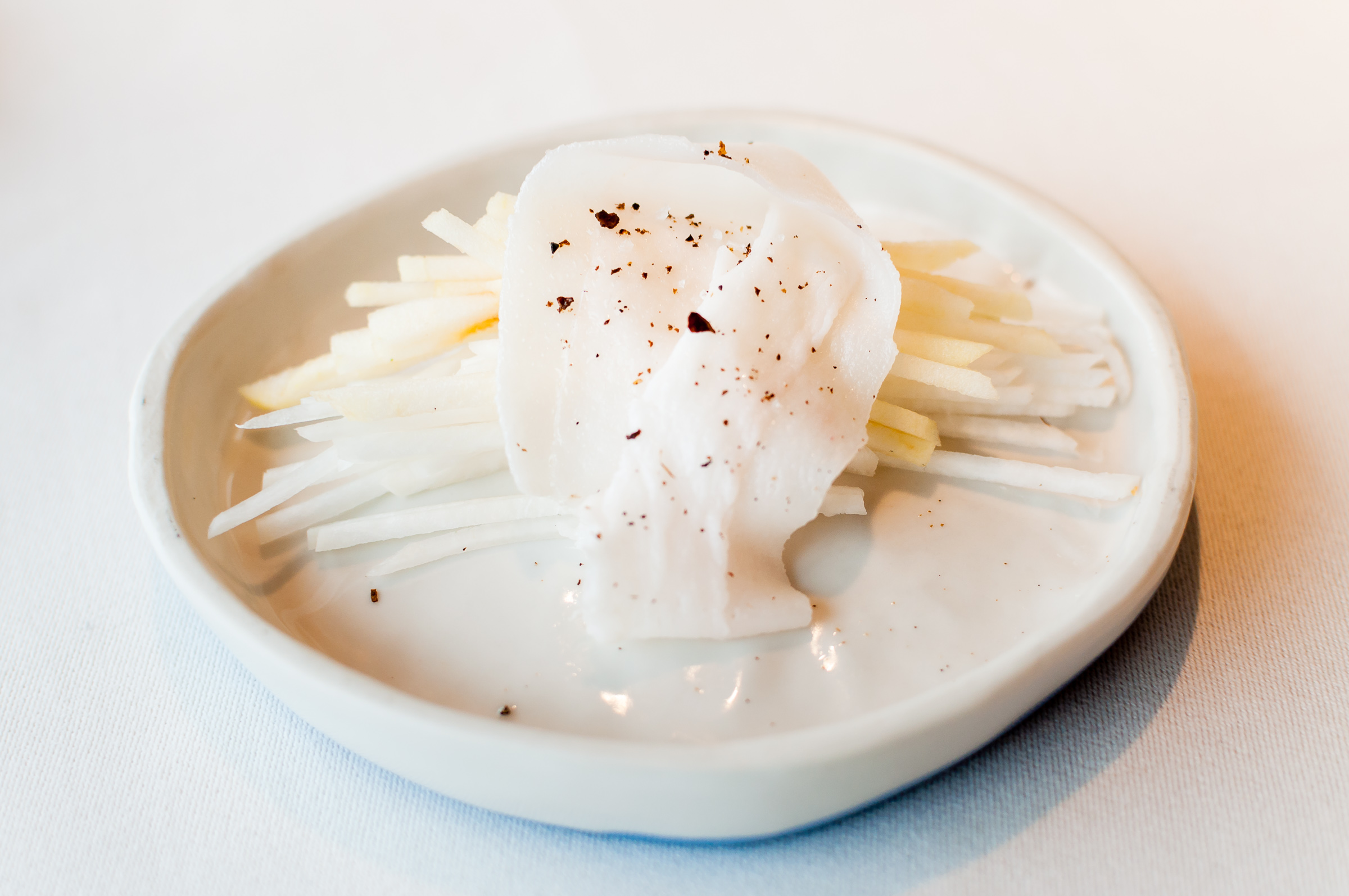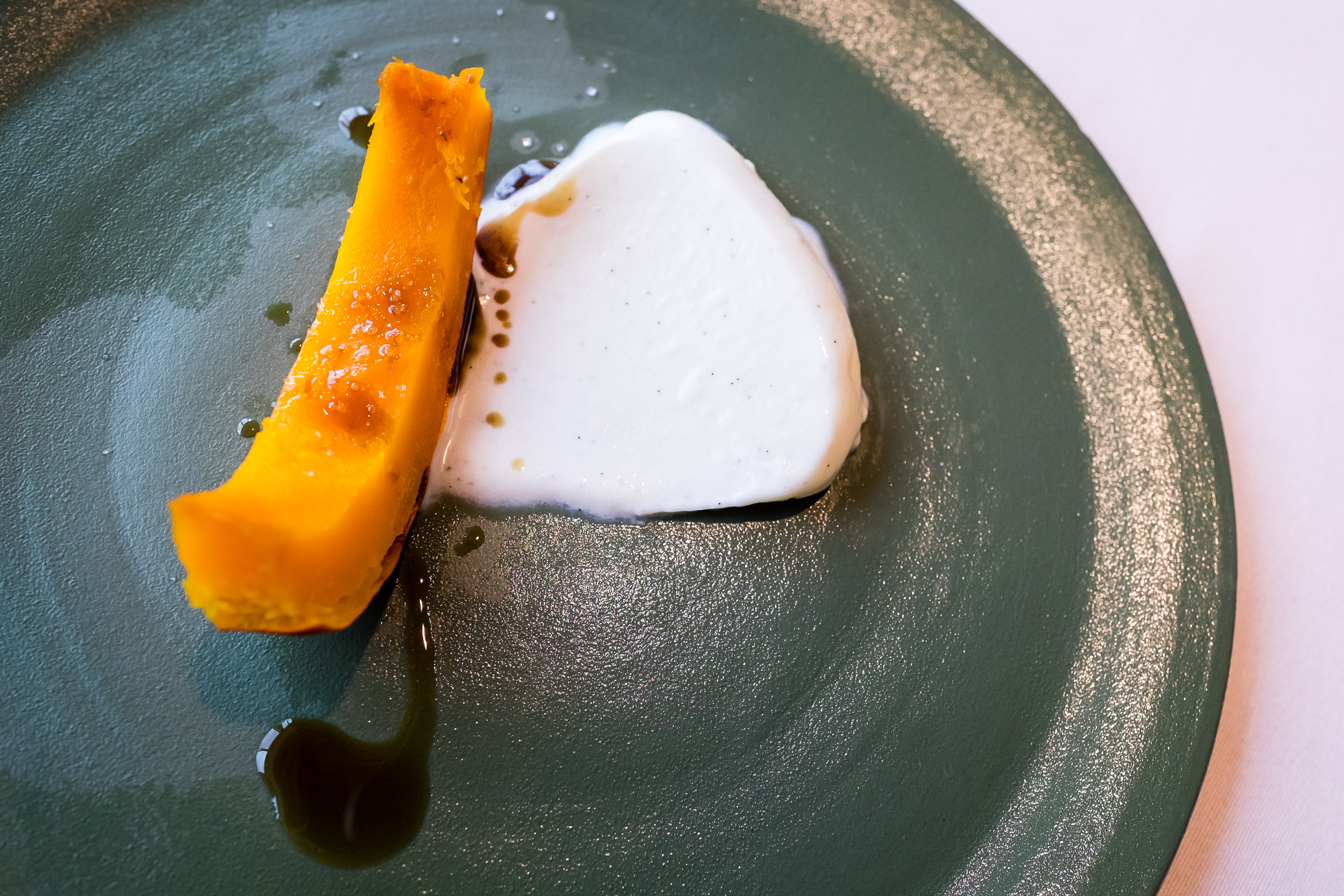 It's now the moment for a nice glass of Russiz Superiore, a Pinot Bianco from 2015, made with a technique where it's macerated with the grape skin, from the area of the Collio.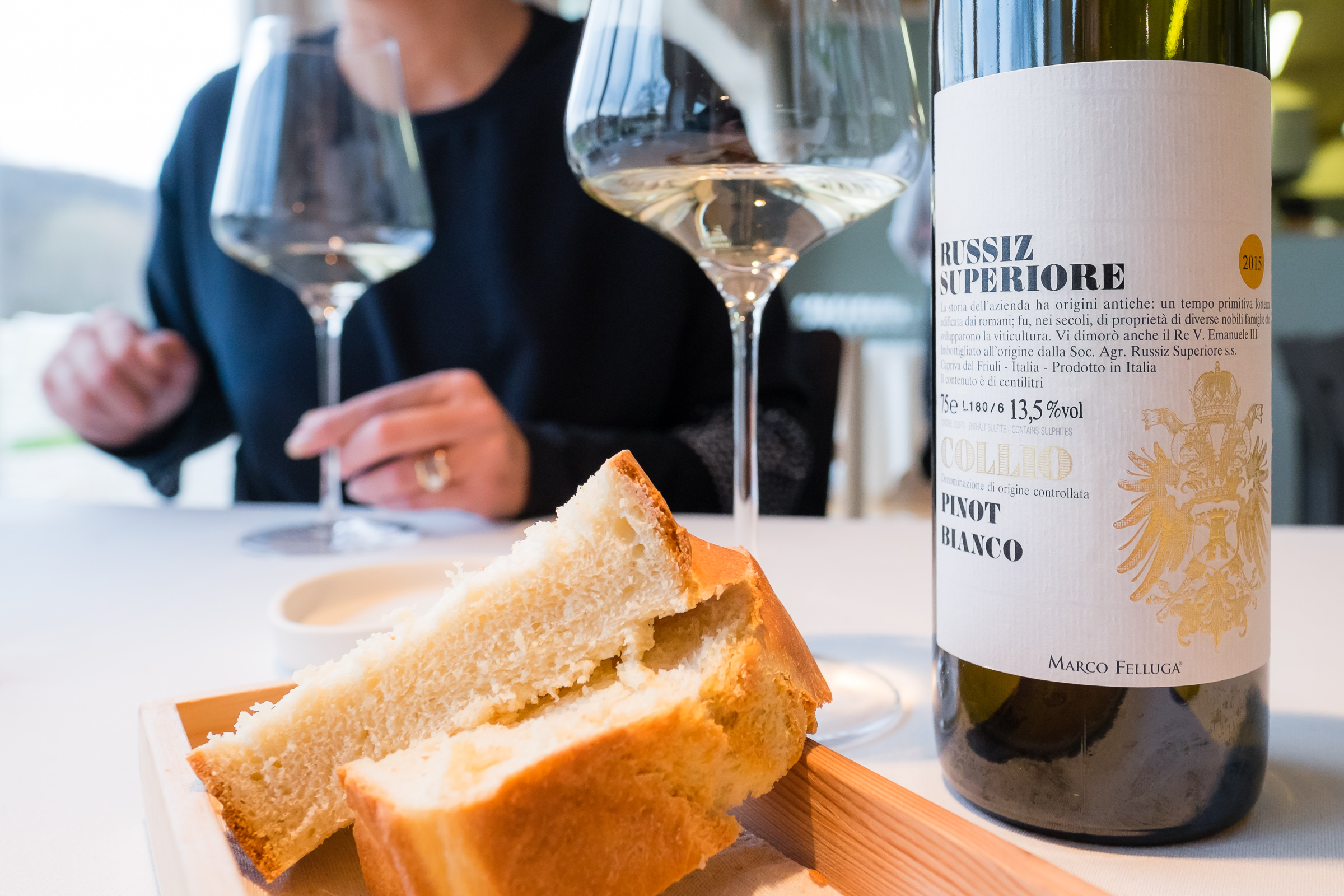 Romano can transfer all his passion for wine as he has us taste many labels from his selection, because he likes to make us understand and capture all the scents of these wines; he offers us a Pinot Grigio from Kabaj 2012, from the area of the Slovenian Collio Goriska Brda.
The Pinot introduces a dish that brings me back to the past, to when I was a little girl and my mum used to prepare it on cold winter evenings: tongue.
Boiled tongue with raw zucchini and fermented apricot (under August's sun with a Japanese technique) has a lovely contrast of acidity with the savoury taste of the meat.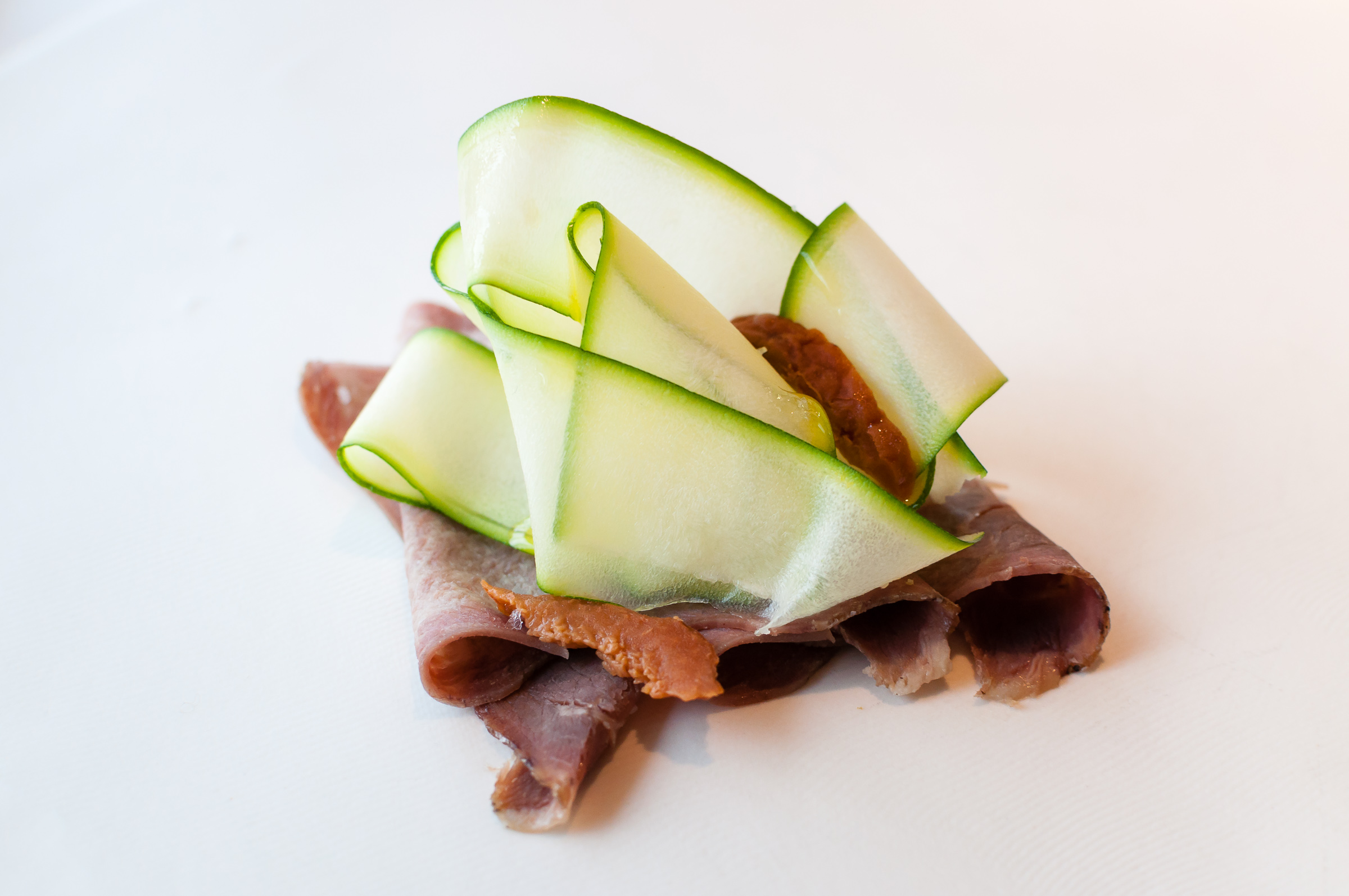 I then taste a Sauvignon from Zeleni, always from the area of Goriska Brda and with its pleasant alcohol content I feel I need to slow down, even if this lovely wine encourages you to have a few extra sips.
The next dish comes from Antonia's vegetable patch: raw oak leaf on a cream of anchovies from Sistiana, with flakes of mullet bottarga and lemon zest.
I bet that just reading the ingredients you'll almost feel the slightly bitter and salty taste of the bottarga, but I can assure you that it was a lovely delicate and balance dish.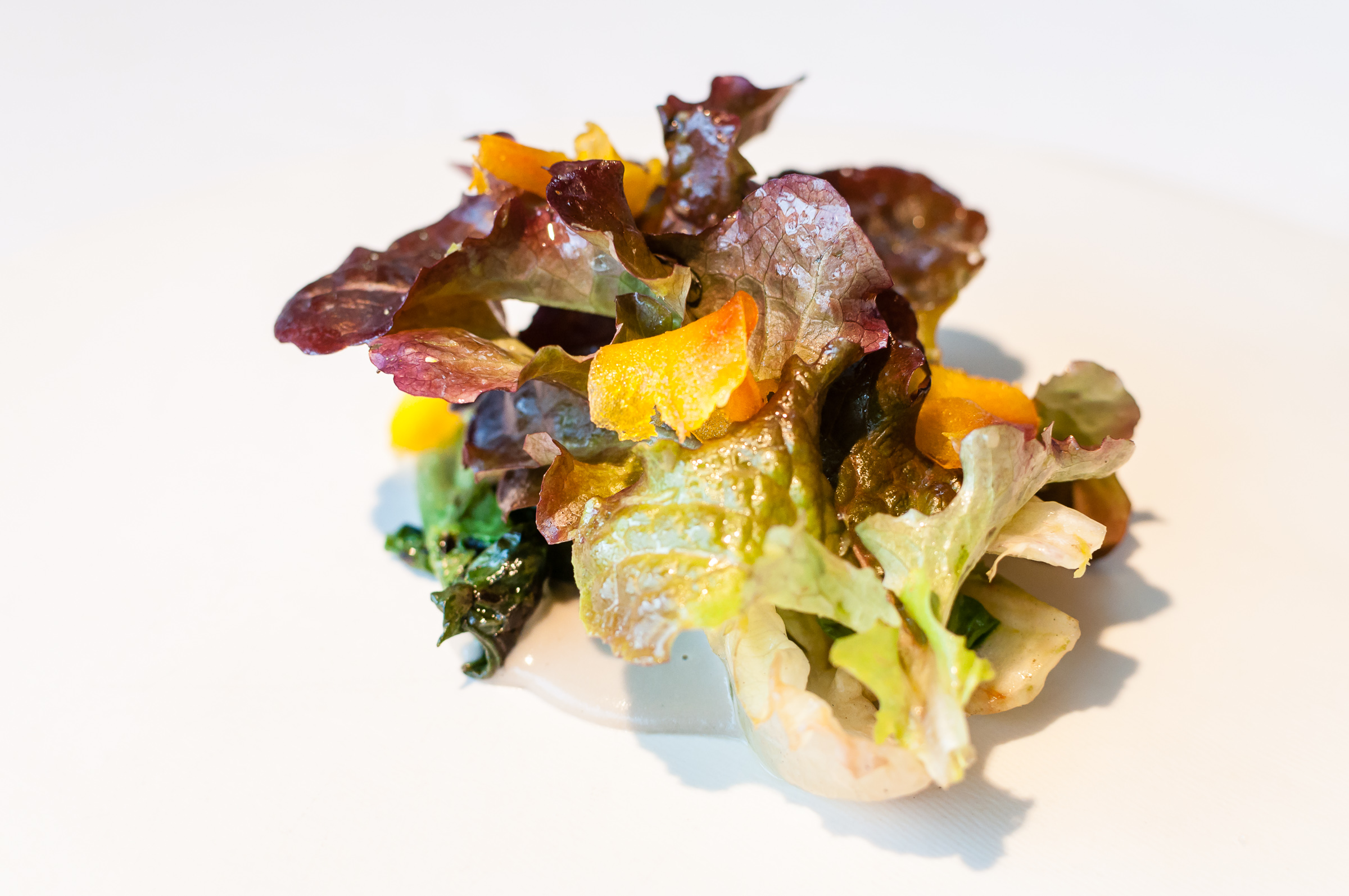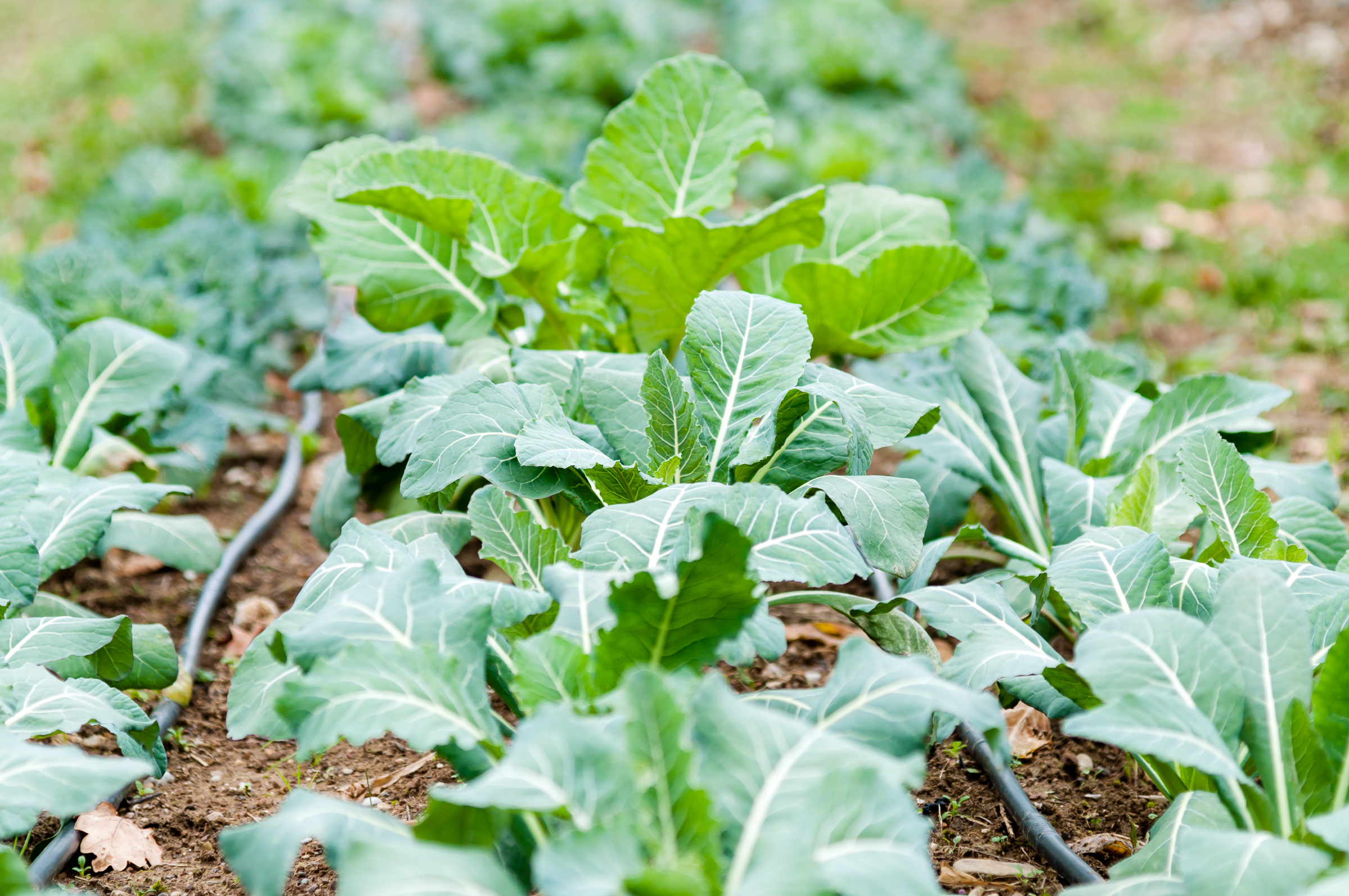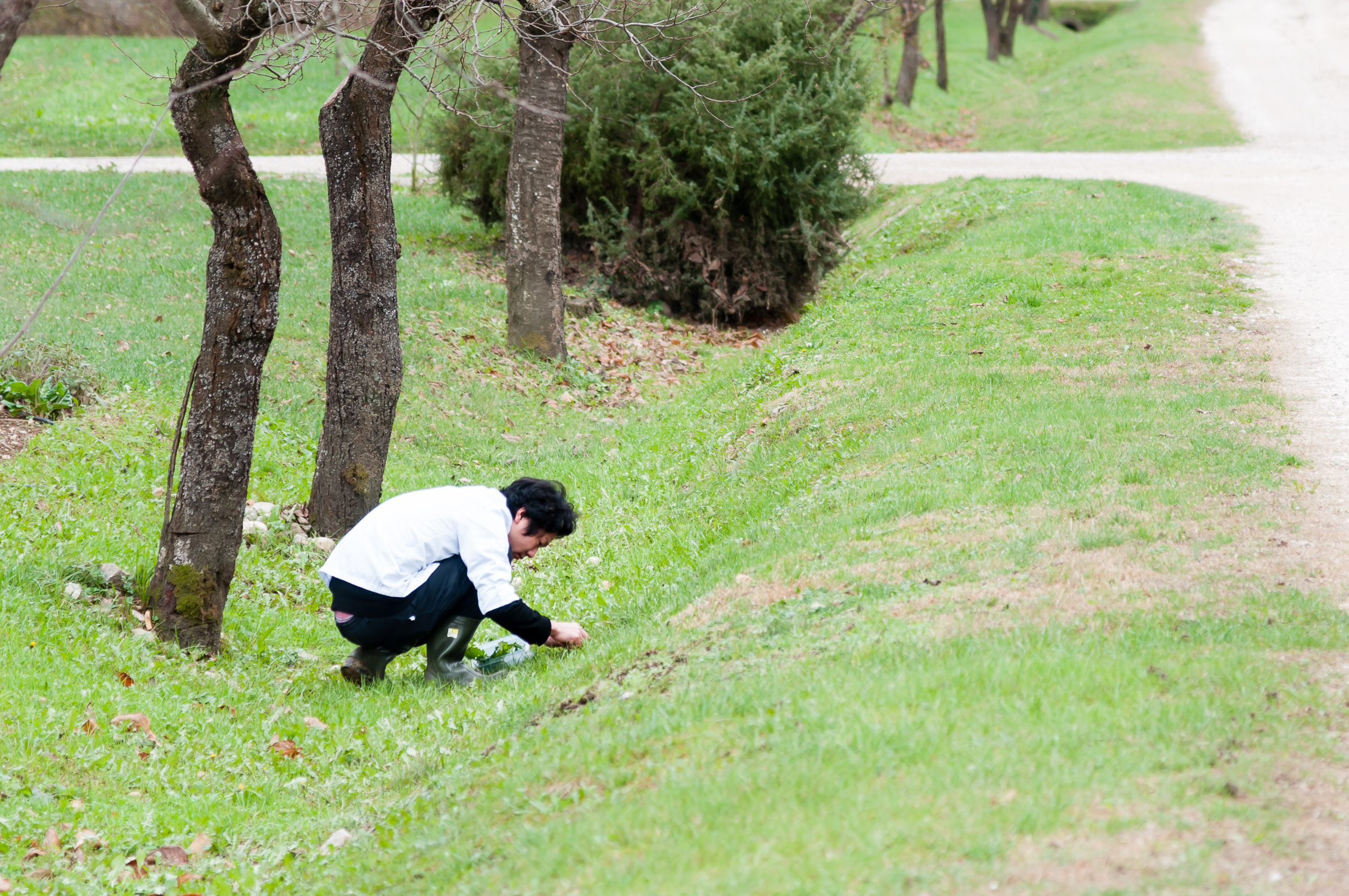 I'll now stop with useless comments and just tell you what I ate, letting the photographs describe the food…
Miller's soul: butter with orange, tangerine powder and dried trout eggs.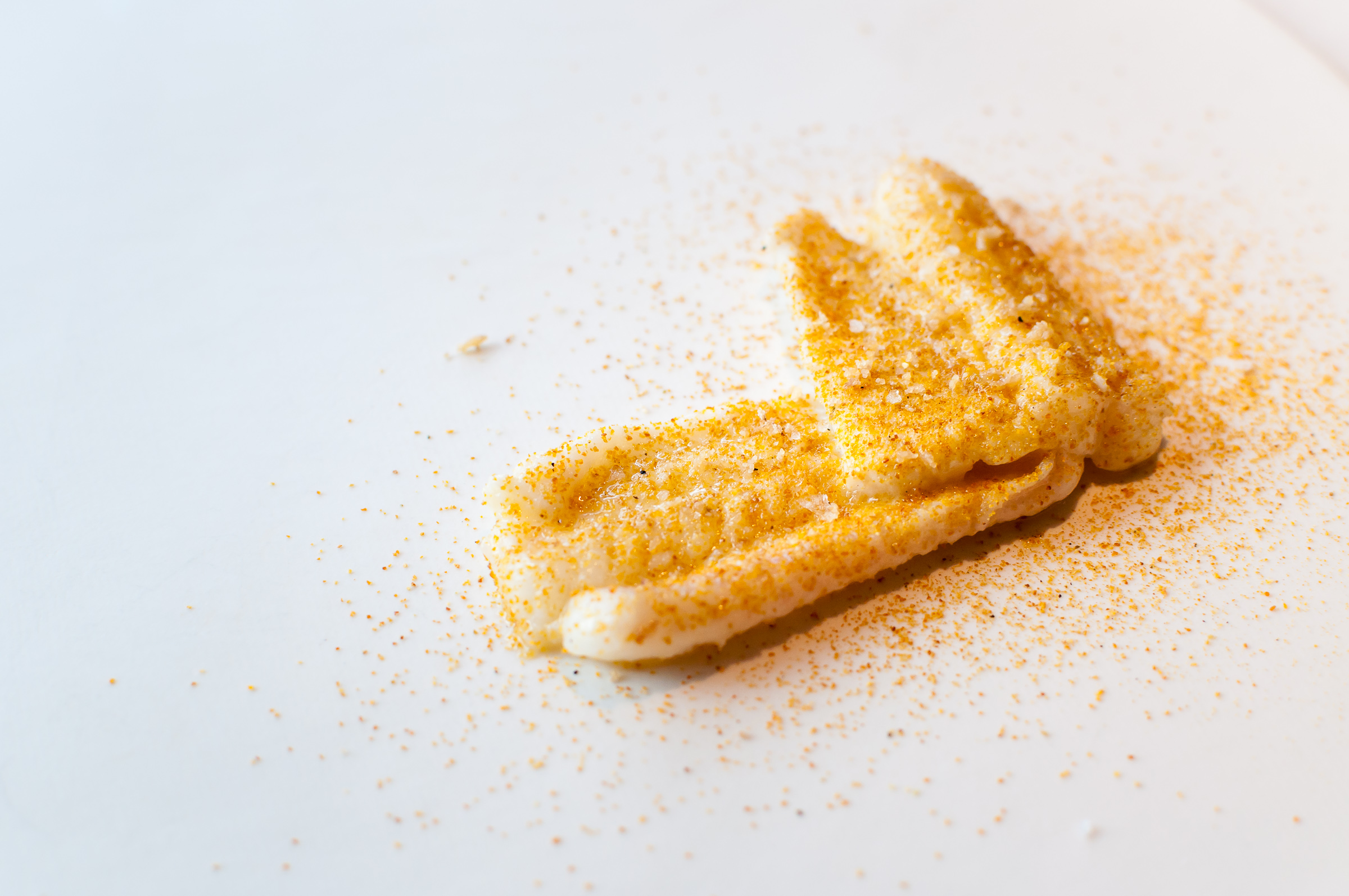 Trout fillet marinated in sugar and smoked with pine and beech wood, warm parmesan sauce and Chinese cabbage. Trout eggs, juniper oil.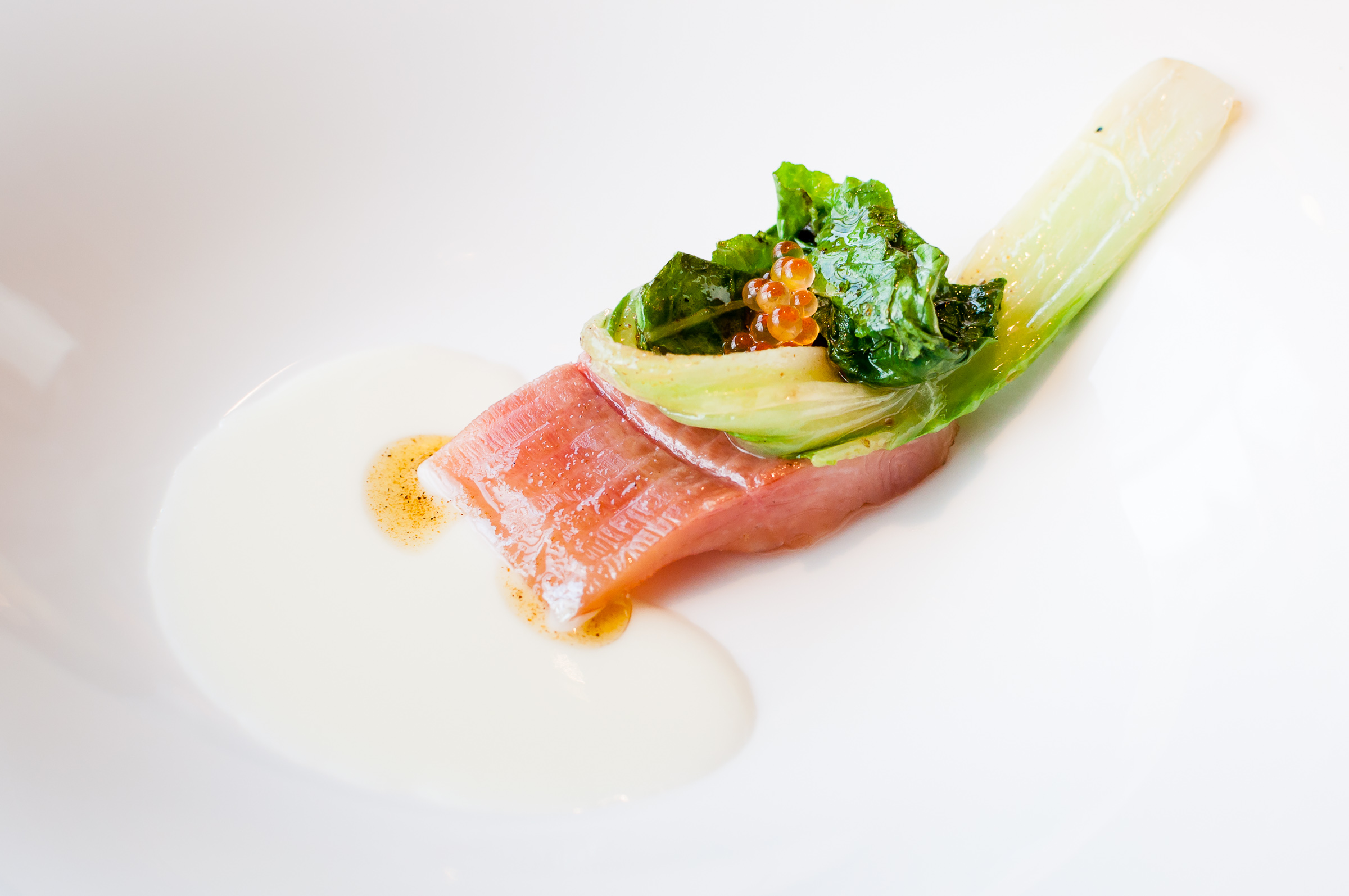 Mantis shrimp with warm hazelnut sauce, white truffle, four types of mushrooms. Le brassicacee: Brussel sprouts, black cabbage, sclopit shoots, and fiolaro broccoli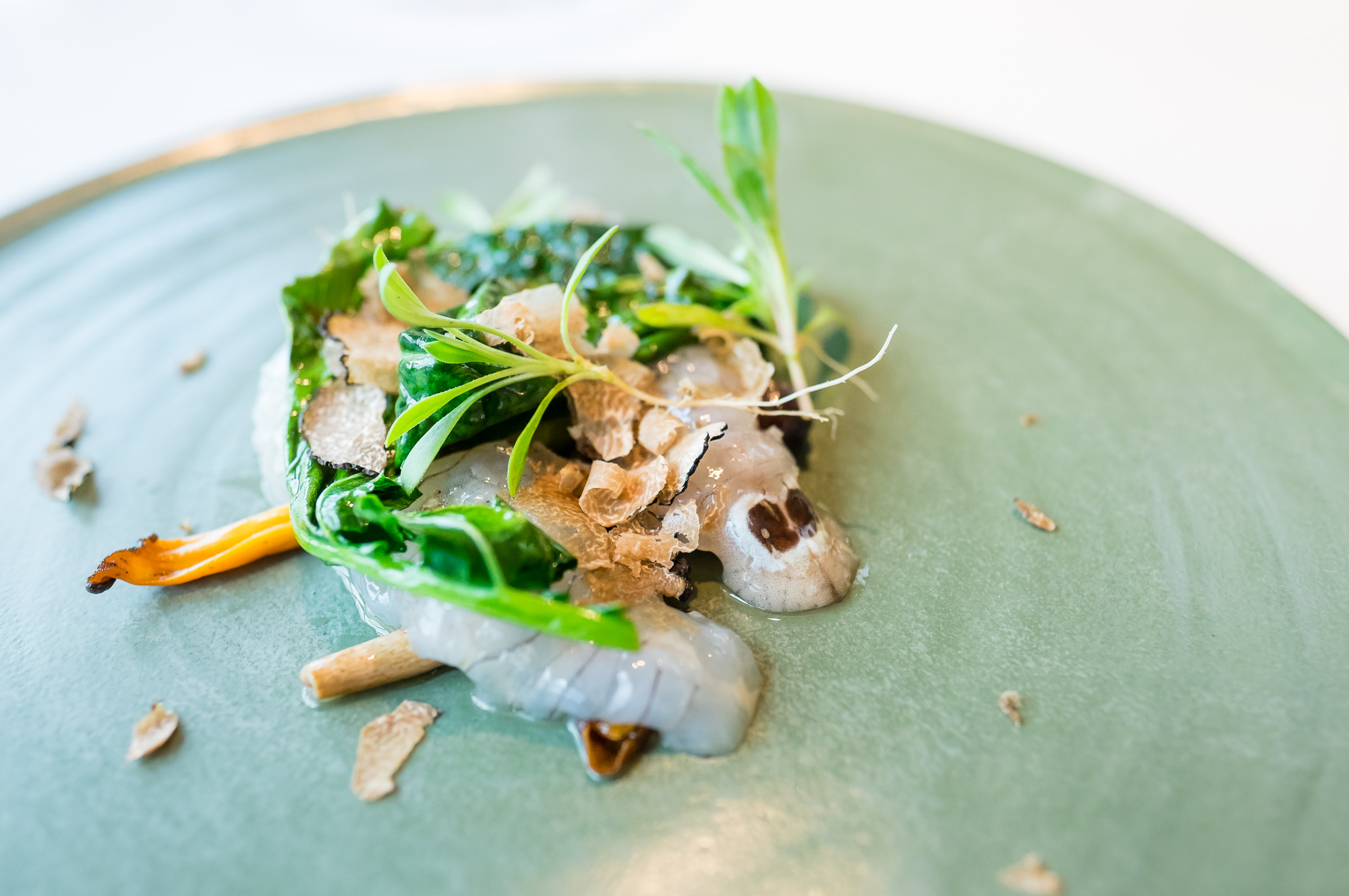 Boar cappelletti in broth with fresh plumb extract.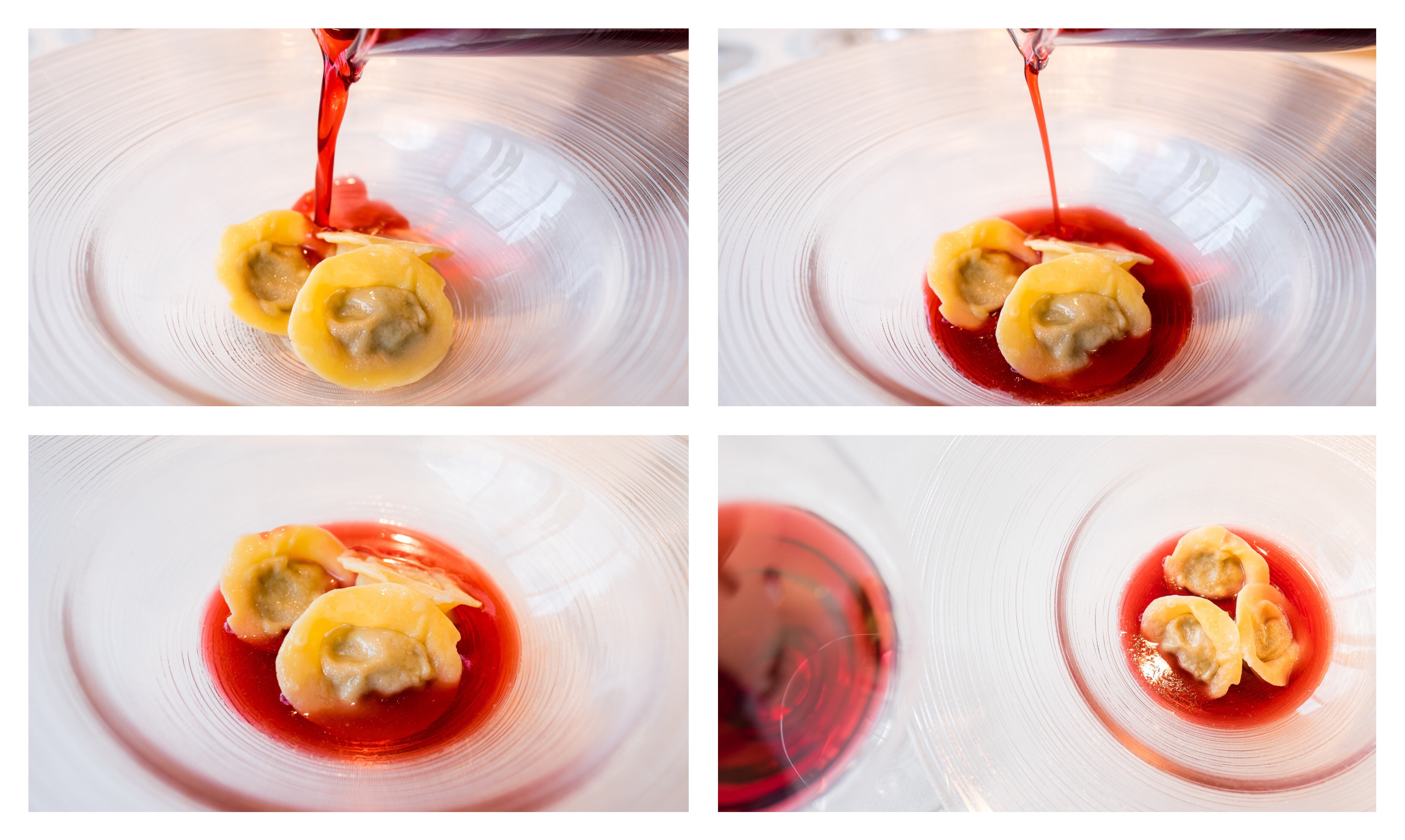 Roasted veal loin, with almond cream, wood sorrel, cannellini bean puree and gravy with rosemary oil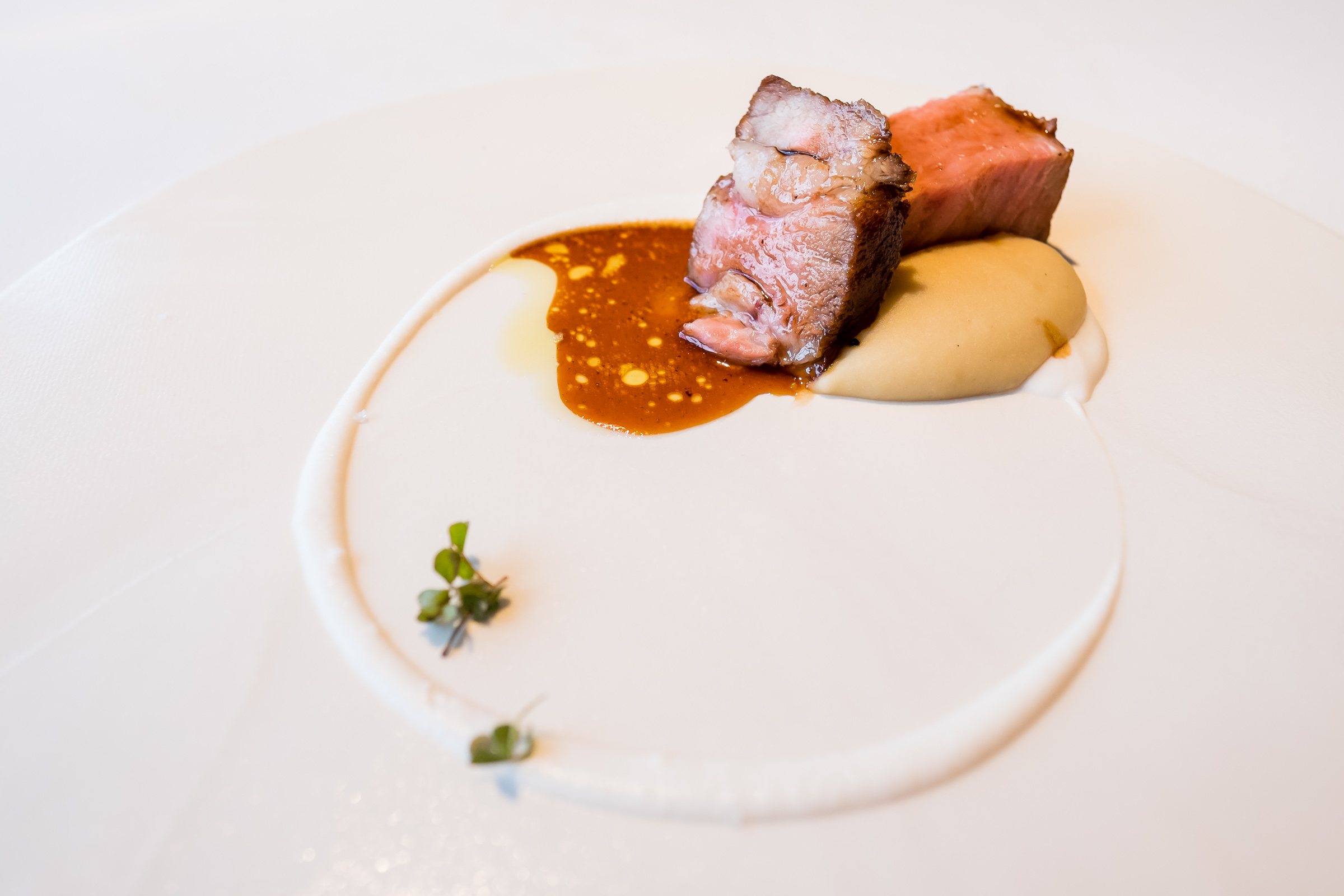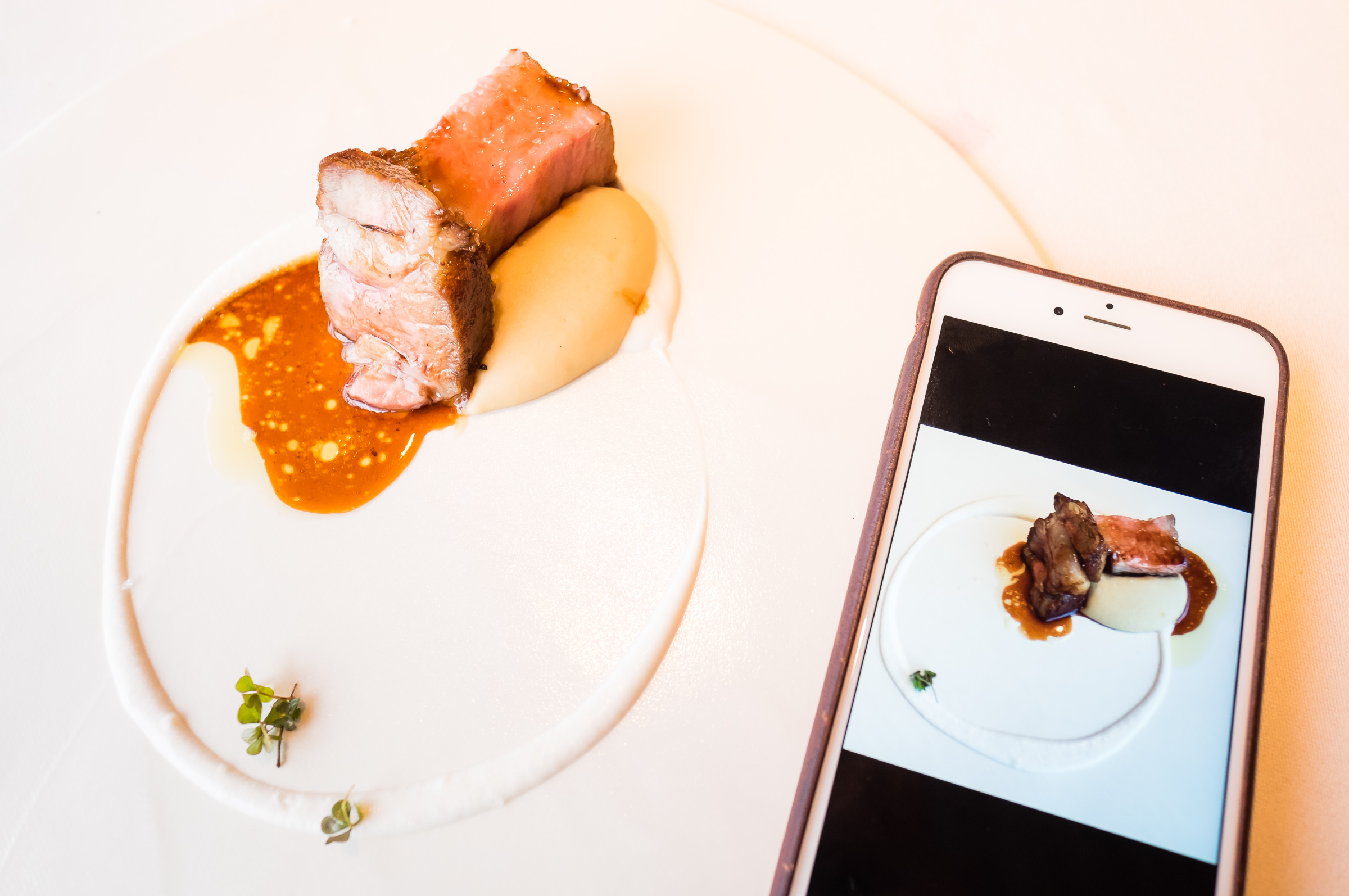 Fennel braised with star aniseed and raw. With liquorice root oil, wild fennel flowers and a drop of dark chocolate.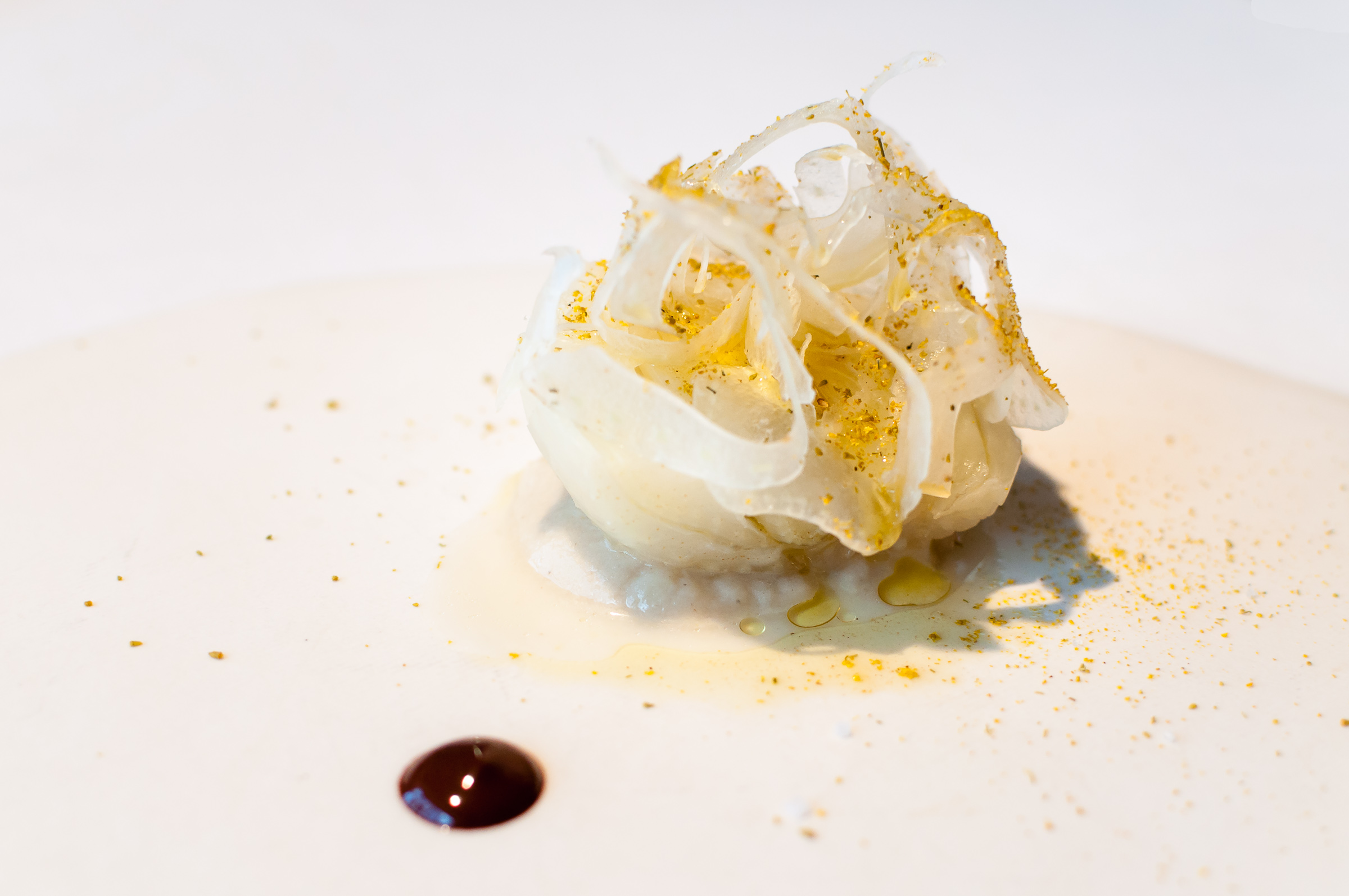 Pork belly, spinach and rocket salad sauce with lychee.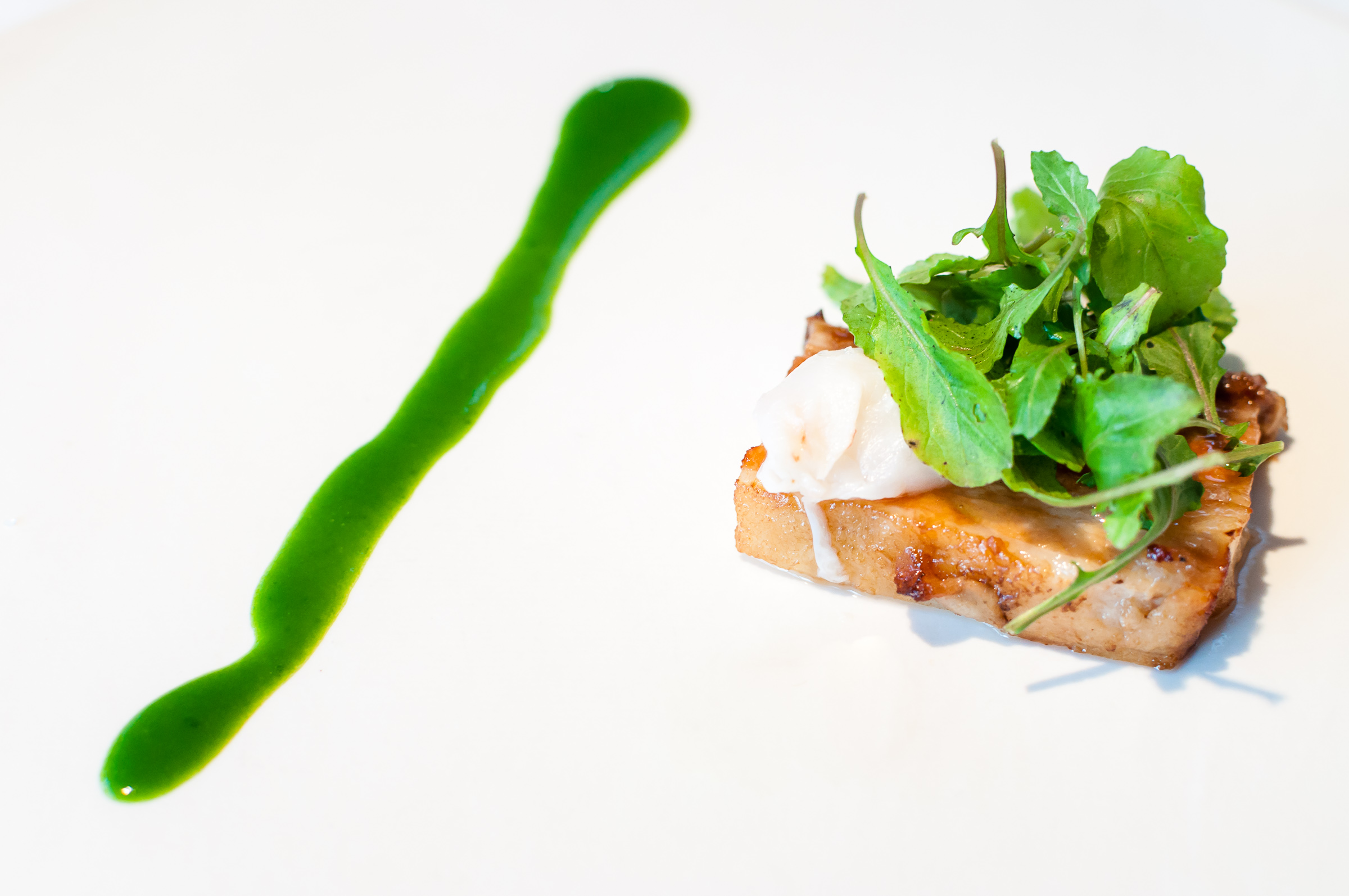 For each of these recipes 1000 words wouldn't be enough!
But have you seen these plates?
All the food was served on the fantastic creations of a small company from Staranzano: L'arte nel pozzo
Sorry for this small interruption, let's get back to the desserts…
And then I see a second iced plate coming through with grapes in balsamic vinegar, yogurt and wild watercress.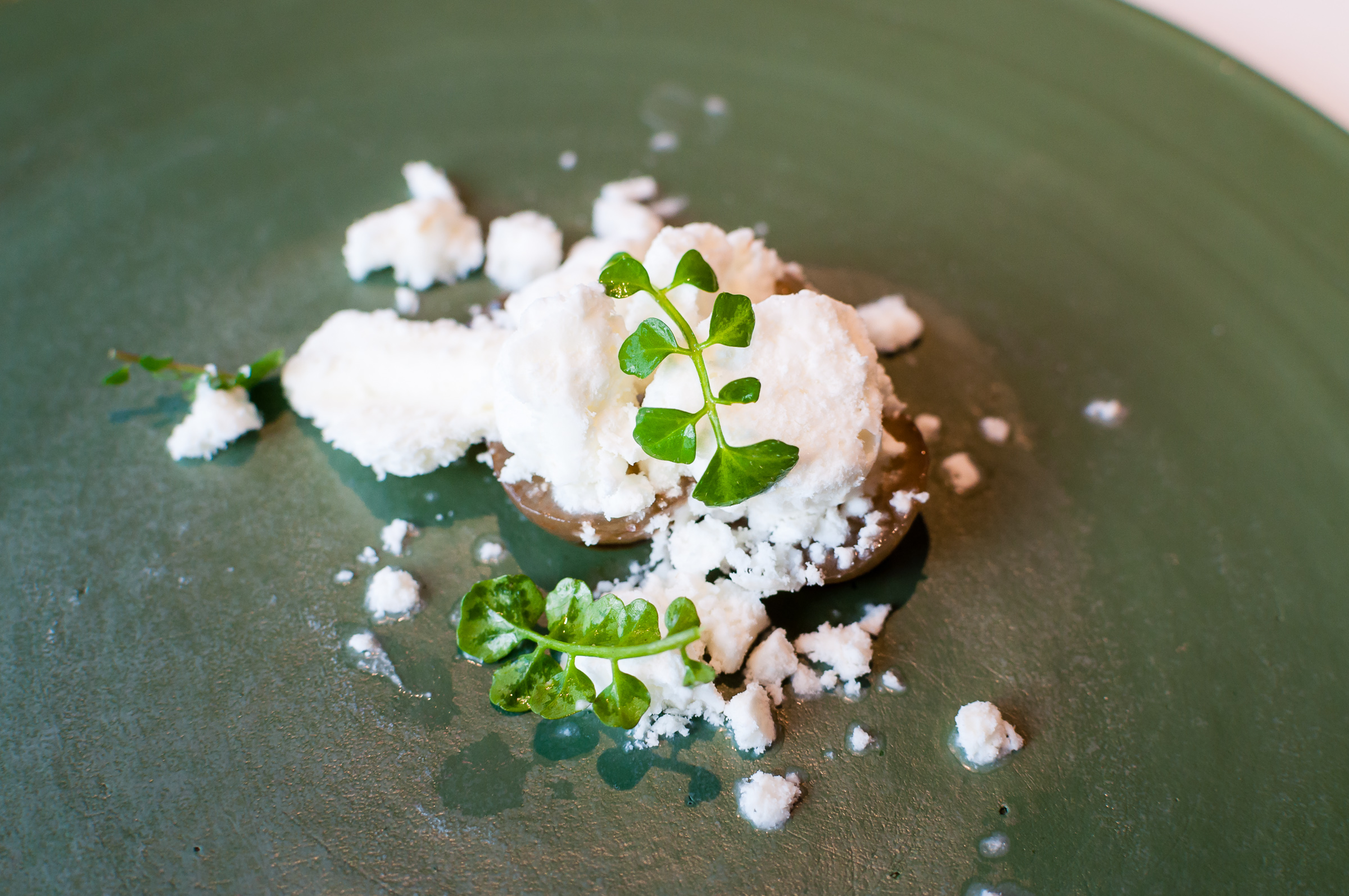 And when I see little pastries arriving with a nice grappa on the side from the well-known distillery Pagura (from Pordenone) I know that this lovely experience is at an end.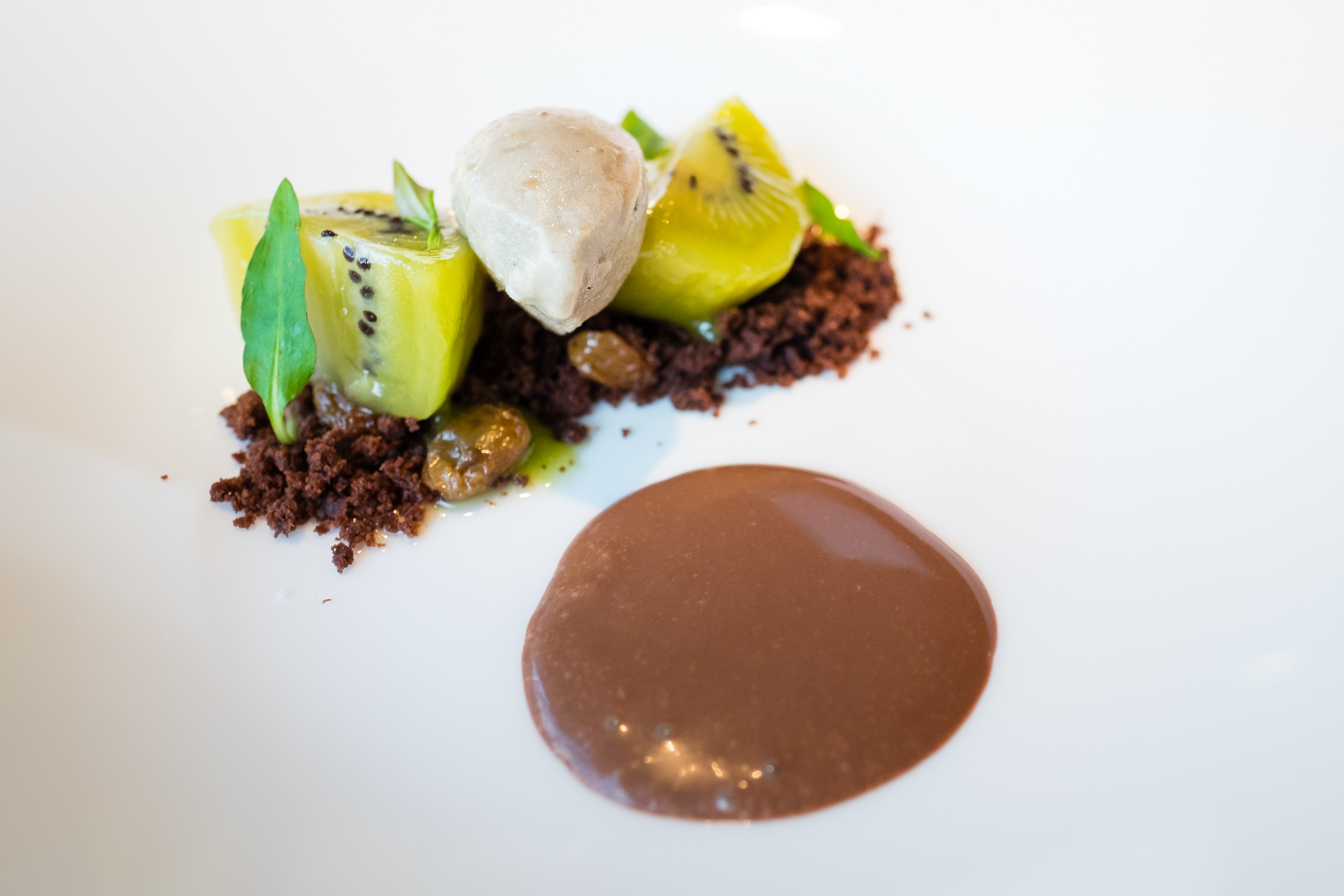 And when I see little pastries arriving with a nice grappa on the side from the well-known distillery Pagura (from Pordenone) I know that this lovely experience is at an end.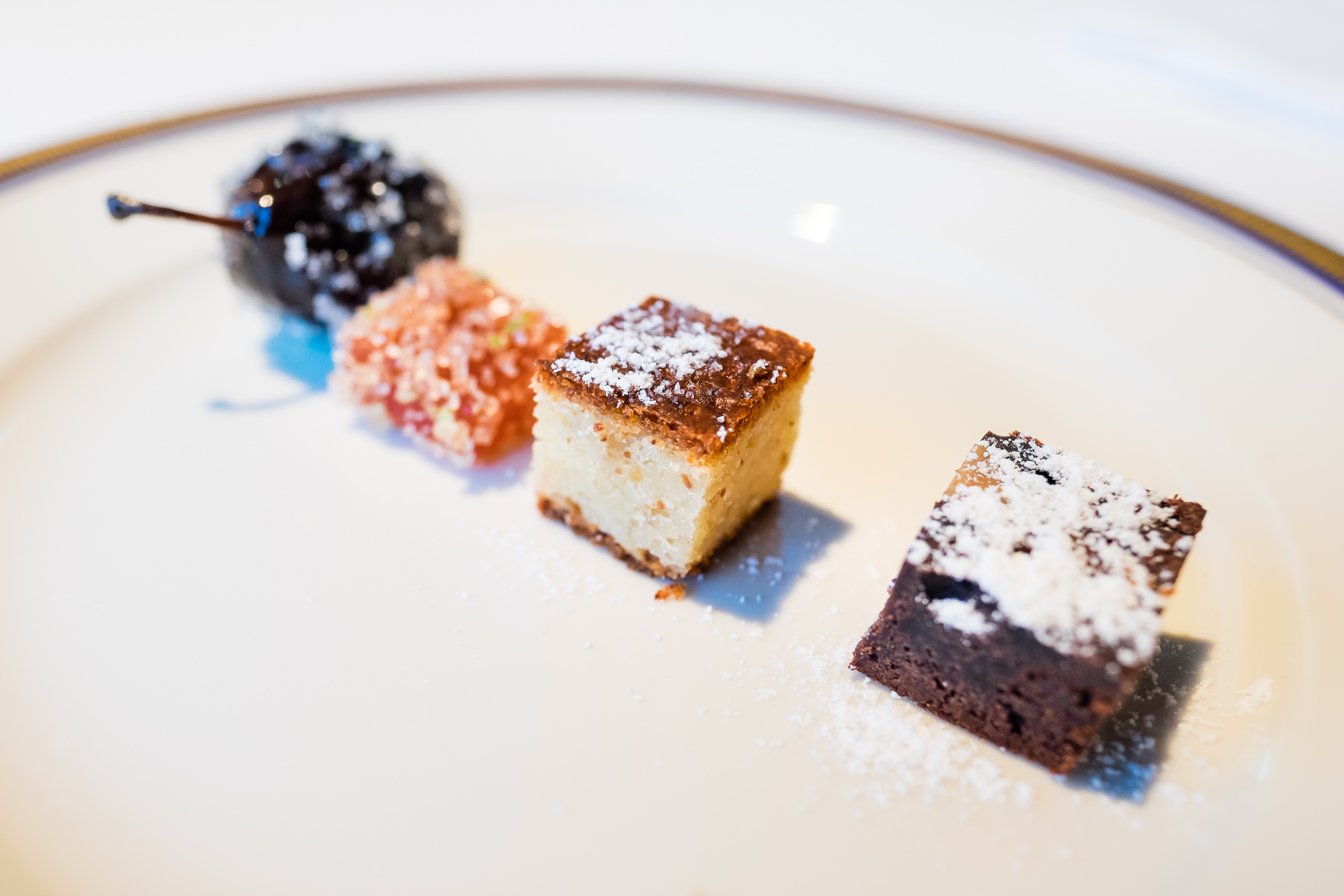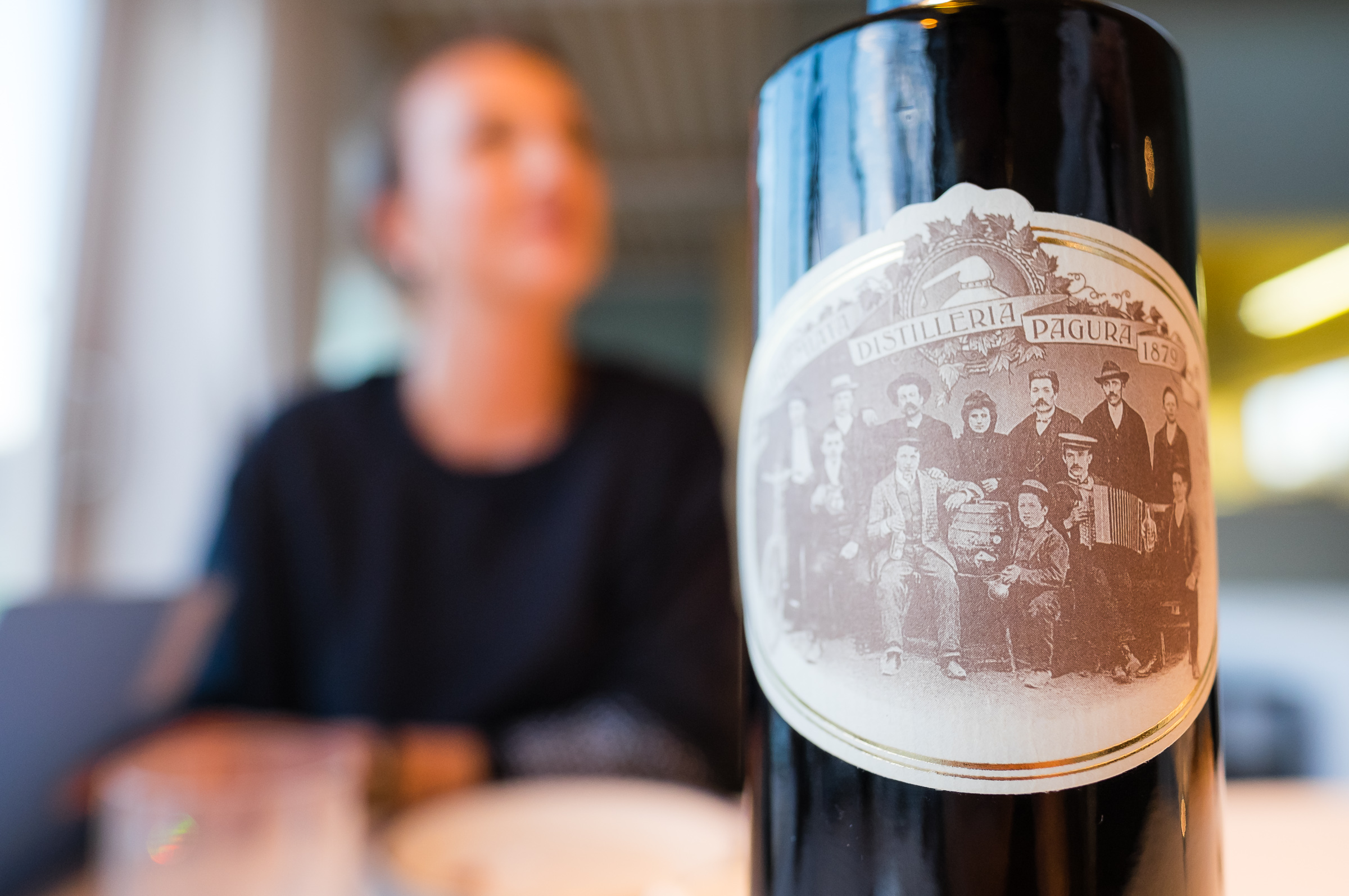 It's hard to leave…it's almost 4pm and from the large windows the light from the sunset comes through, the clear sky makes you feel that outside the air will be a little cold, but in here it's lovely and warm.
A wonderful experience!
Thank you Antonia and Romano, see you soon.