Today we're going to discover Silvia Rossi's atelier, a very talented jewellery designer from Trieste.
Her jewellery has been featured in many fashion magazines, like Glamour or Gioia and even the New York Times wrote about her. Her creations are distributed around the world and her talent is widely appreciated, but here in Trieste I met her almost by chance.
I stopped her for a brief interview: let's meet her!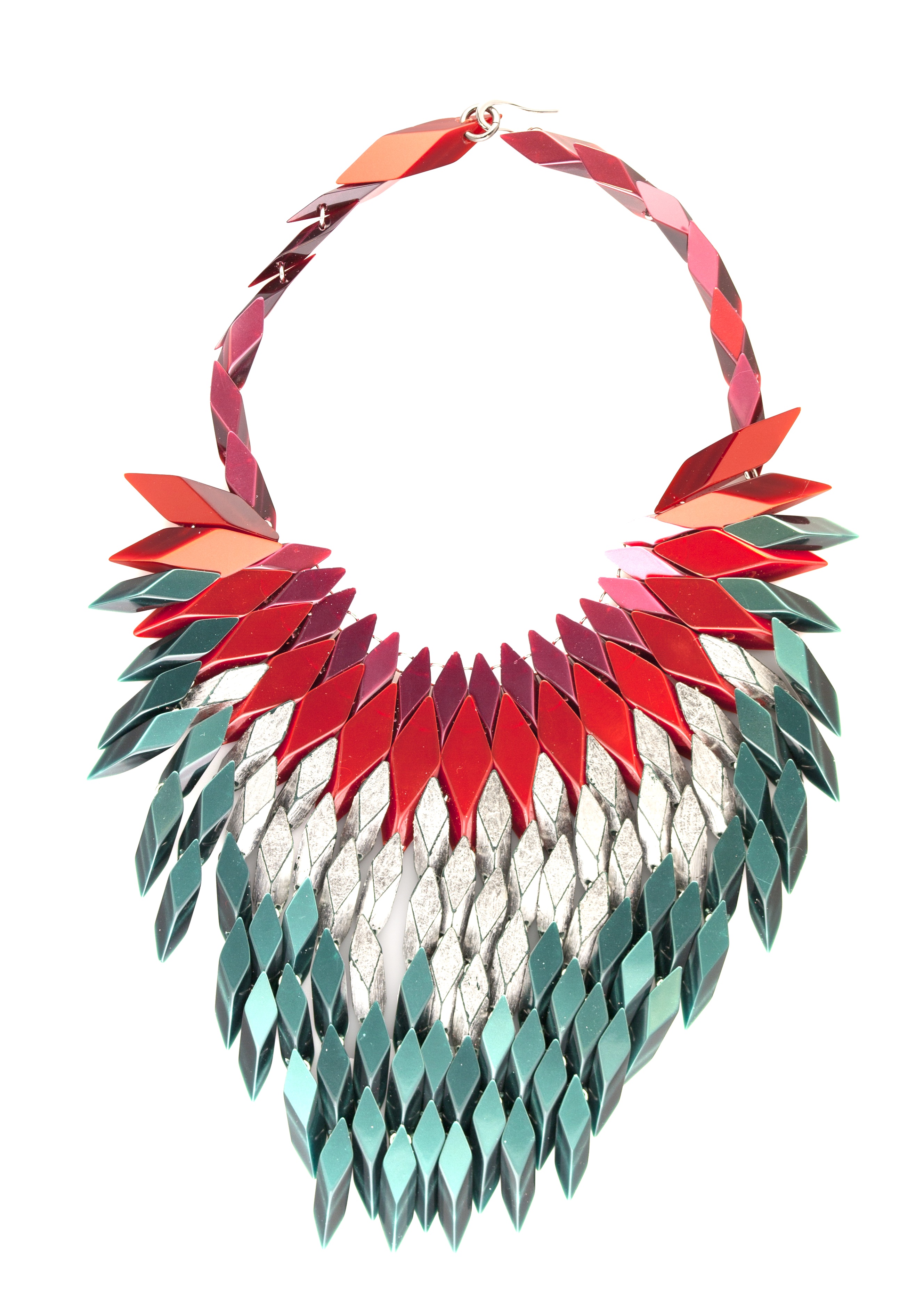 Silvia, first of all I want to know where your passion for jewellery comes from.  
Since I was very young, I'd say still a little girl, I loved creating small object, I liked using raw materials to create something completely new.
In your creations there is often a very beautiful element, very bright and extremely light, is it a particular material?
Yes, the material I've been using for some time now is acrylic crystal because I love colour and transparency. It's a material that's similar to glass but that is easy to work with like wood or even metal, that is the material I started working with originally as I studied to be a goldsmith.
As you can see, the use of acrylic crystal allows you to create quite large objects that are still very light, which is a very important feature in jeweller.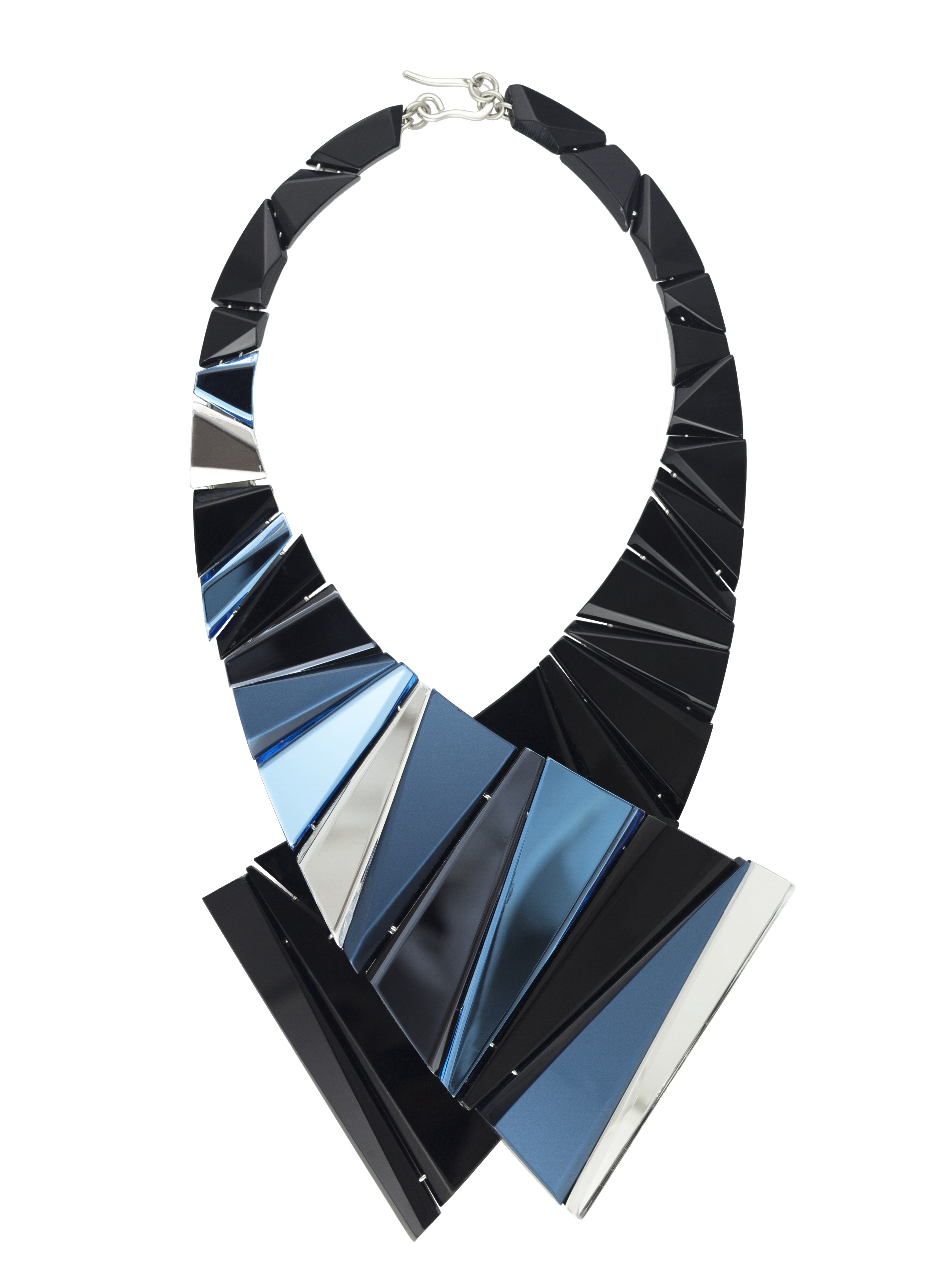 I see objects with very large volumes, three-dimensional necklaces, large earrings with bright colours, all perfectly harmonious; where do you get you inspiration from?
I don't get my inspiration from one place only because I have different interests and I have different creative fazes. There's always a connection to geometry, that I would call natural geometry because I never search for absolute perfection of shapes but rather a harmonious balance in shapes and colours.
I definitely love all the art from the period of the 20s and even African art, especially for its sculptures and materials; I always favoured sculpture, even if recently I've been interested in paintings, graffiti and photography.
I see you like to play with shapes and colours, you often use cubes or diamond shapes in your collections, how come you have a preference for these?
Geometry is abstract but it can be found in nature in shells, plants, flowers and insects. My geometry is not pure, rather an interpretation of what can be found in nature.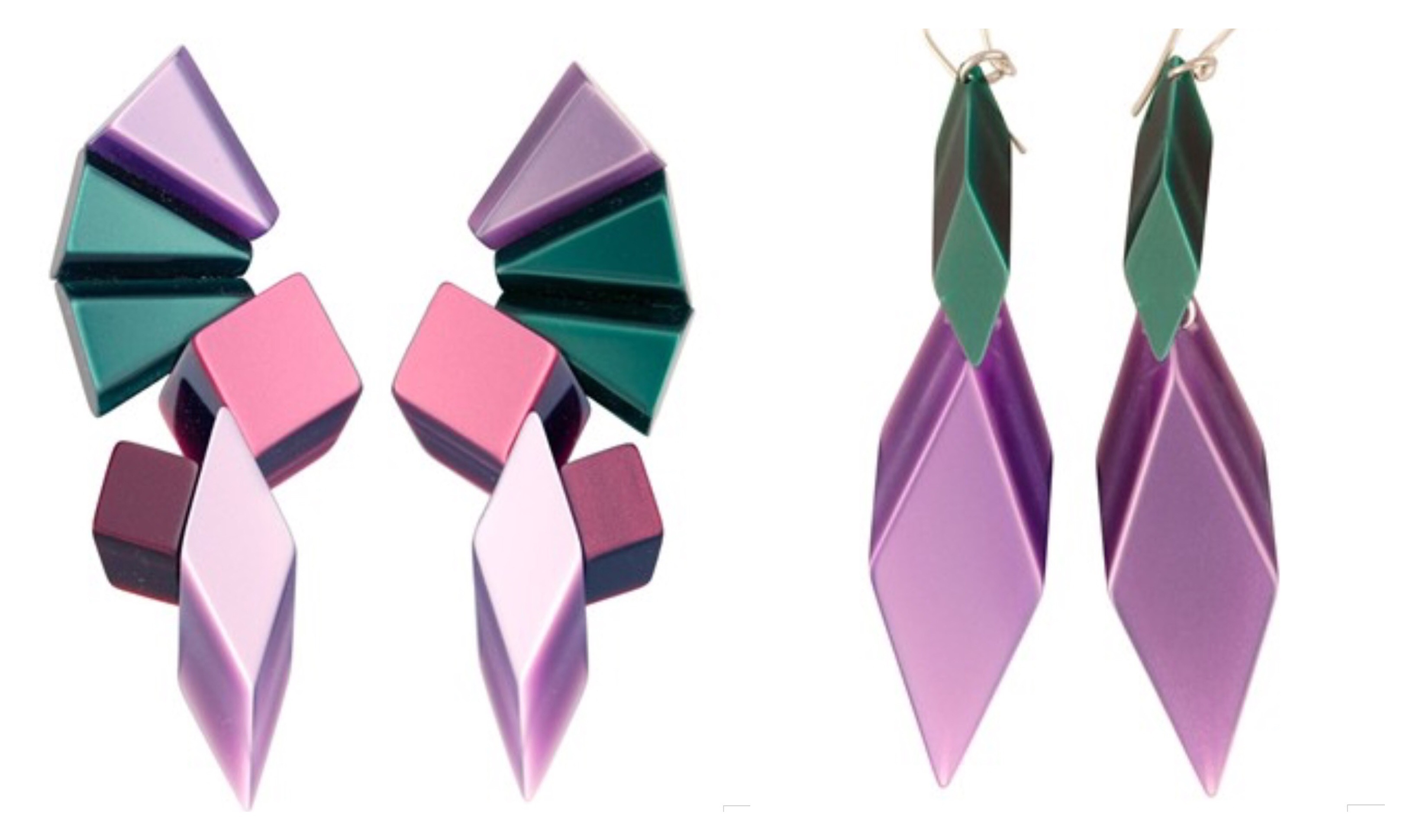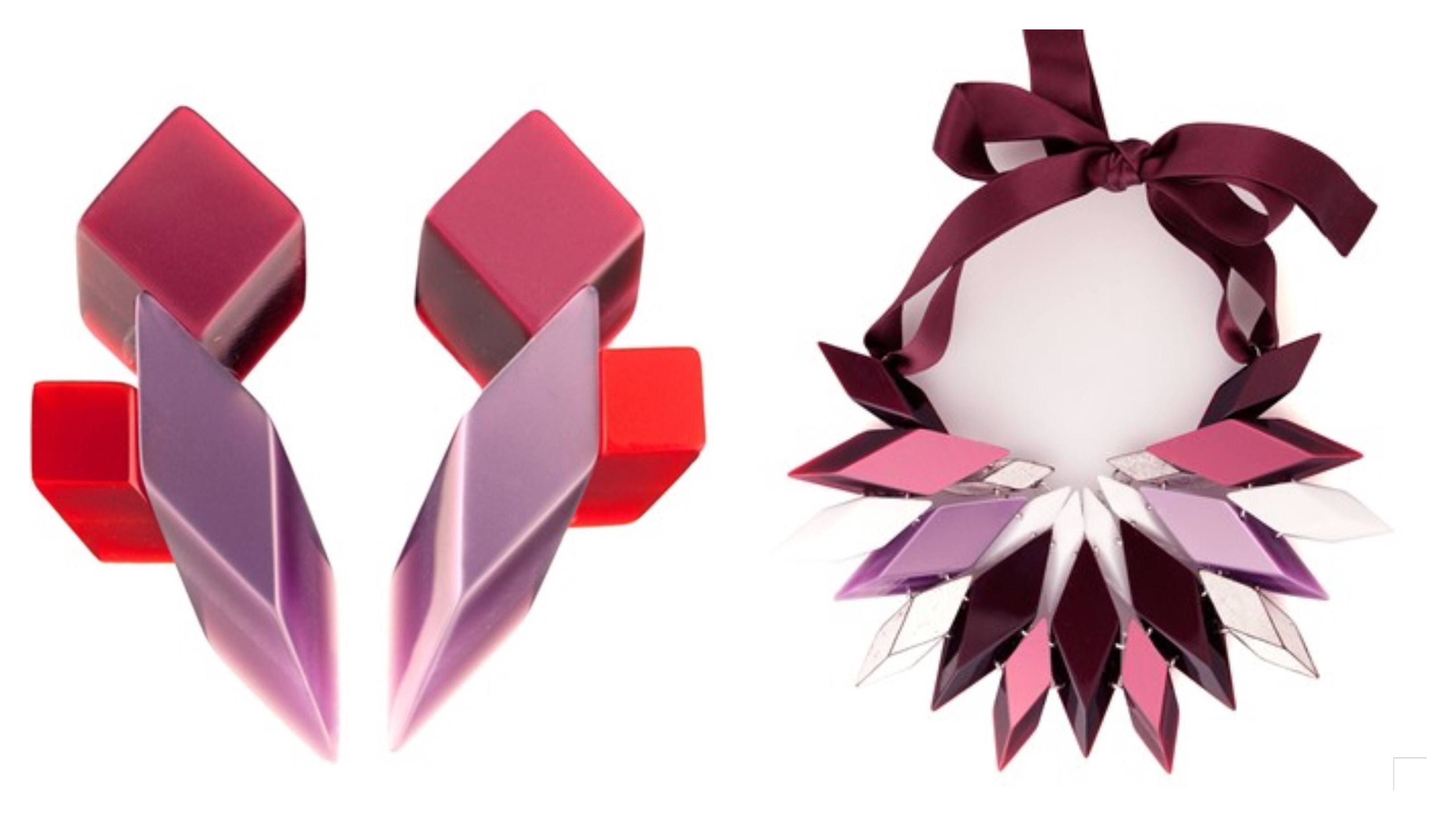 What I'm curious about is your journey, when did you understand this was what you wanted to do in life?
I'm not really sure when I realized. I studied at an art institute where I did decorative painting but I felt more comfortable when creating three-dimensional art. Maybe I could have studied sculpture, but jewellery is a downsized form of sculpture.
These are proper art creations! Where can we find your collections Silvia?
In a shop near here with which I've been working with for years, Madera, in Campo San Barnaba, Venice as well as on Luisa Via Roma's web site.
I should also ask you who would be the perfect testimonial for Silvia Rossi jewellery?
It's a good question. If we're talking about internationally famous icons I really like actresses Lupita Nyong'o and Cate Blanchett.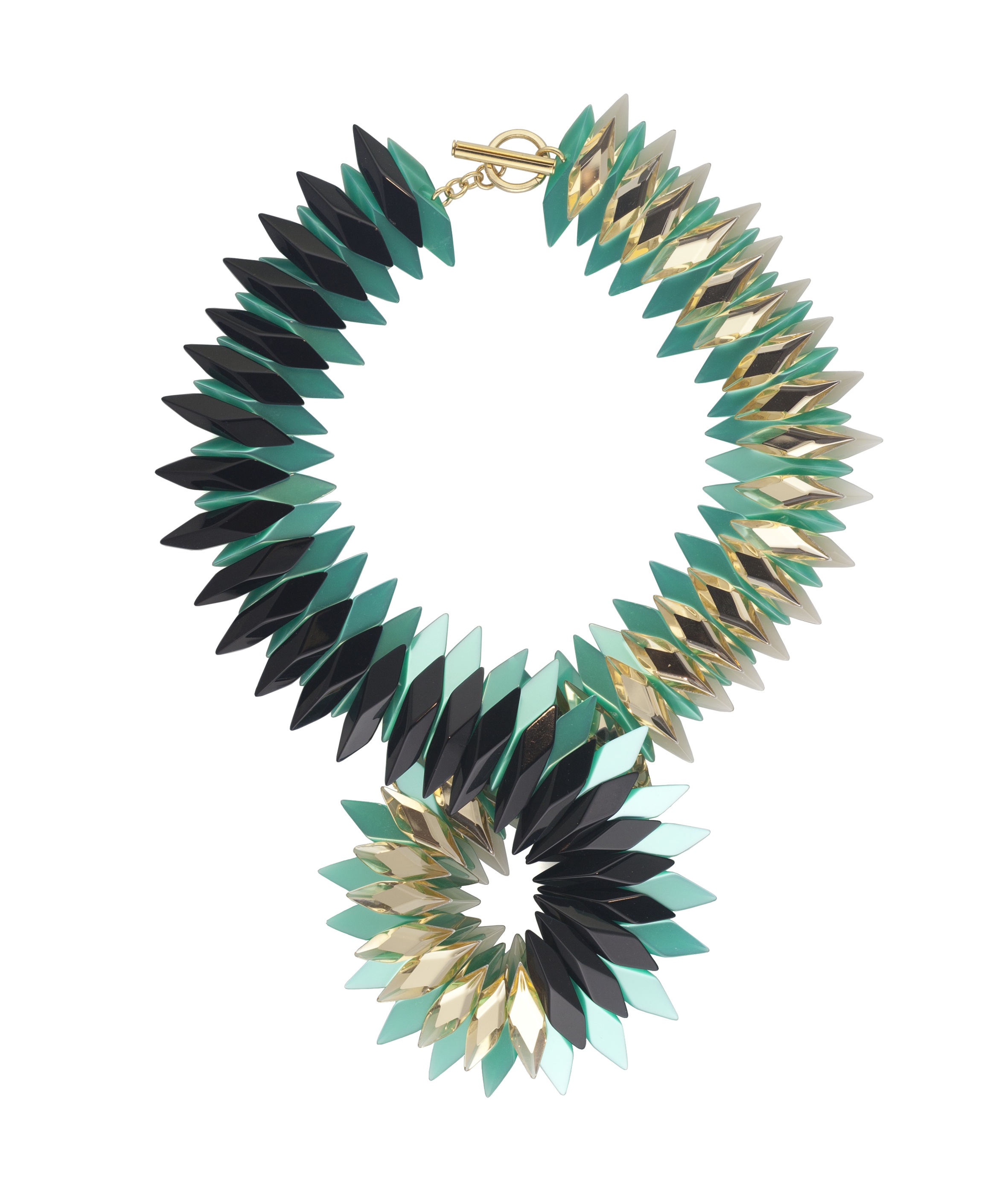 Do you have a fashion icon?
I don't really have a fashion icon, because usually their look is totally constructed by a team. I prefer observing regular people around town, that is usually influenced by conventional icons but that can often surprise you and I also like to observe different cultures, that have different fashion standards.
Is there an artist that has influenced your work?
There are many artists which I admire but I'm not sure I take direct inspiration from their work. I like Andy Goldsworthy as a landscape artist; I knew nothing about him but discovered him by coincidence one afternoon in New York, when I found a book about his art in a library.
But there are many others. I love London's decorative art museum, and the Victoria Albert museum, that incidentally sells my jewellery in their gift shop.
Would you like to work with a fashion maison?
It would be interesting, like any collaboration. Working for a maison would bring a hidden side out of my work that I'd be interested to see.
Is there any othe material you would like to use in your collections?
I'll definitely go back to working with metal and wood
Do you have any new project?
I always have loads of ideas and I hope they will take shape soon. I'd like to experiment with dimensions, shapes and a mix of materials; I also think that the pin, an object that is often neglected, could be perfect for these new projects.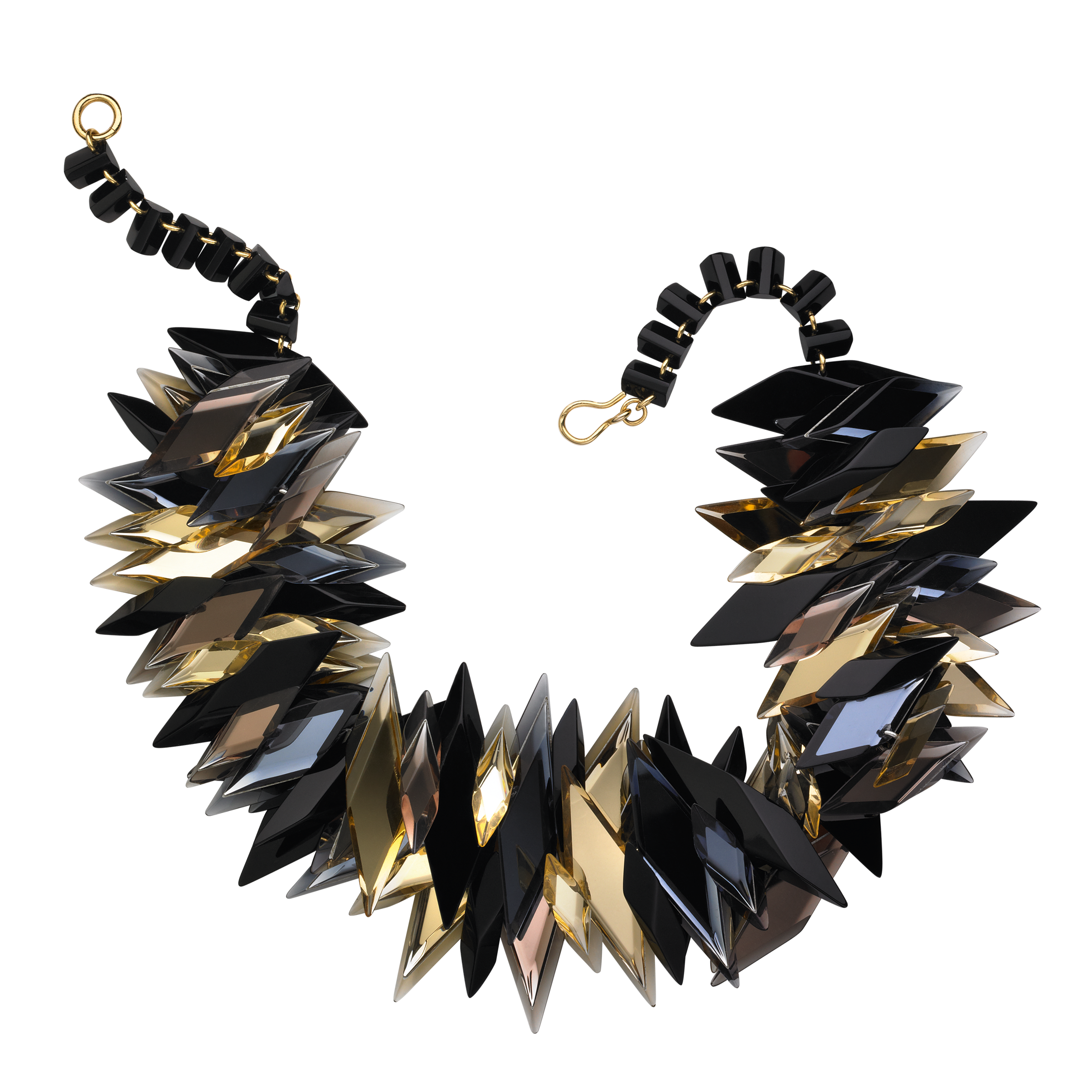 Thank you Silvia, it was a pleasure to meet you and step into this beautiful world of colour and shape!
The chat with Silvia continued well after the interview that I wrote down because her creations are so close to my style that I had to ask more questions.
In the end, I decided to involve Silvia in my first project of Miss Claire Capsule Collection, so you'll be seeing more of her creations soon!