I know, I usually concentrate on what goes on around Trieste, but you must know that at least once a year I try to stop by my favourite town, London. So today I'll tell you all about my last experience, as always on the look for new cool places and trends.
My instincts always take me to some market place (which I love so much), and even this time I didn't miss the old Spitalfields Market, just a few steps away from my hotel (link) and that I had already visited last time . It's always pleasant to walk through the many market stalls because you always find something different to surprise you. This time, what literally captured all my attention were Ching Piau Khoo's paintings, done in the Chinese style with such delicate strokes and colours they are almost weightless. Nature is seen in a modern view but with traces from tradition, exactly the style I love… Have a look to see how spectacular the paintings are!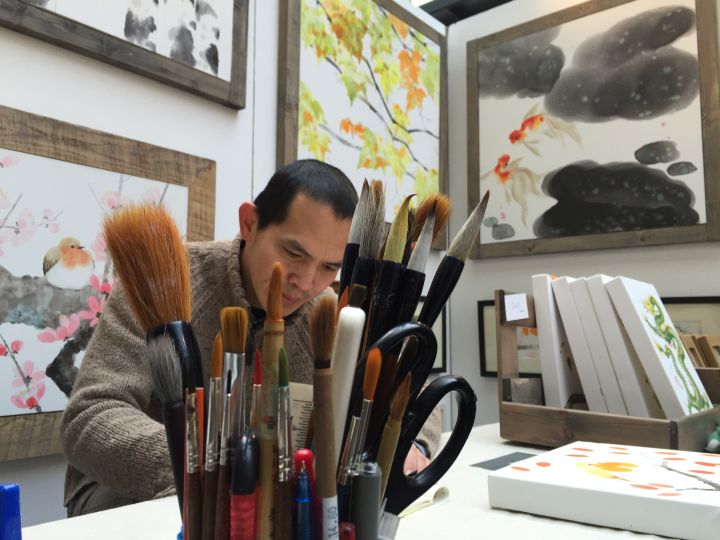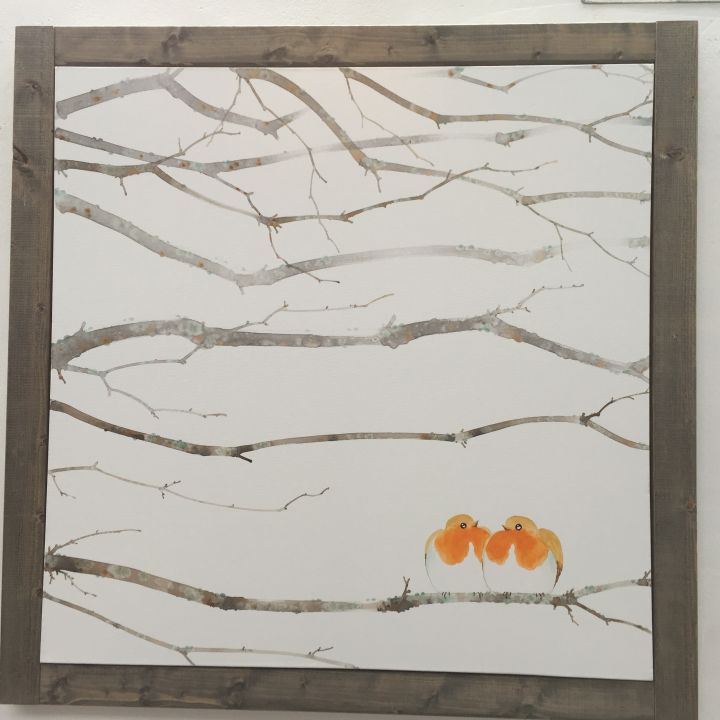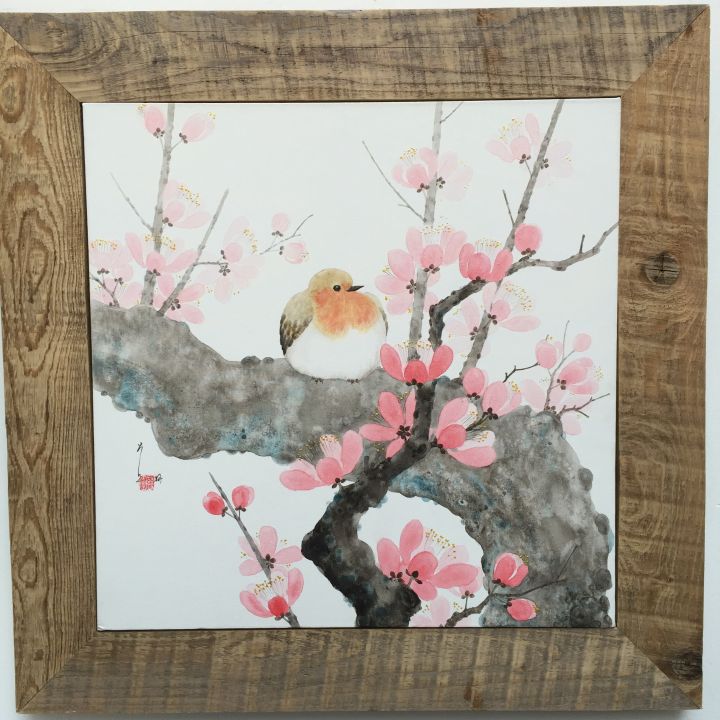 In the old Spitalfields market you get to see many interesting things, like vintage clothing, modern furnishings, hand made clothing and much more, but over all Ching Piau Khoo is at the top of the list! If you pass by there, you can find him Saturdays and Sundays and if you like his paintings you can even write an e-mail to him (piauart@gmail.com); you won't find him on the usual Social Media Channels, because he doesn't like the idea of having a "virtual" self, but says that his art can be appreciated and enjoyed only live!
After getting a good look at this market, I rush to the largest and most famous one in London: Camden Town! Here the noise of the crowd is practically deafening and the number of stalls and shops almost gets you drunk. After walking quickly through it (Unfortunately we had very little time), even here I found many vintage shops, homemade designs and many leather shops that were selling lovely original bags and belts!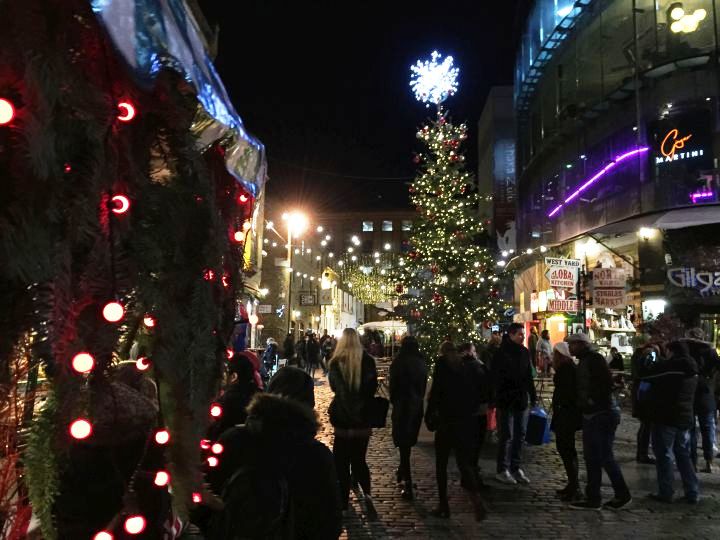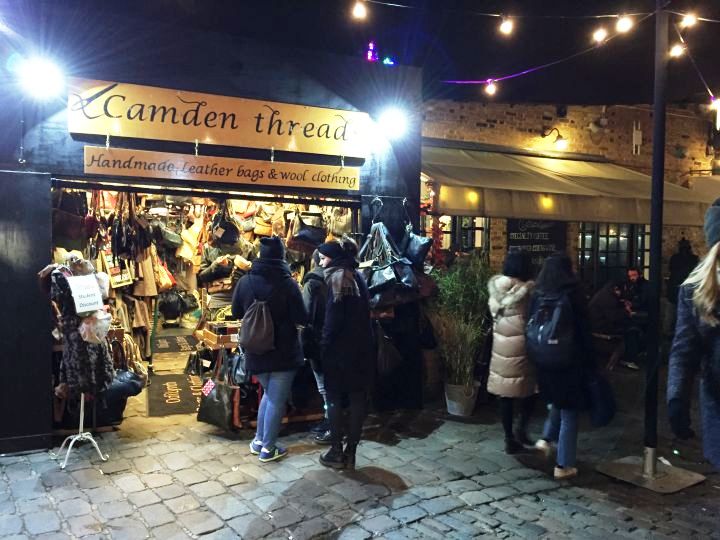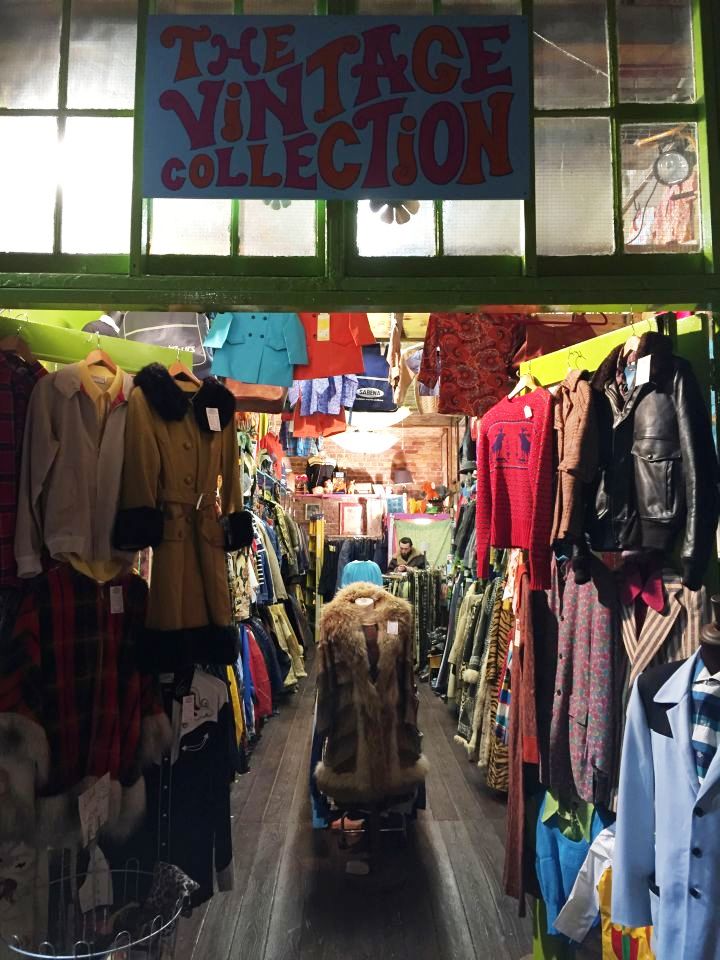 On the stage I'd place "Camden Watch Company", watches created by London designers, studied in detail right here in Camden, but then produced abroad.
Fun and young, their style is slightly vintage but with a cool contemporary look, also thanks to the straps in coloured fabric that give them a lighter feel. A beautiful brand with very competitive prices, they definitely make an impression.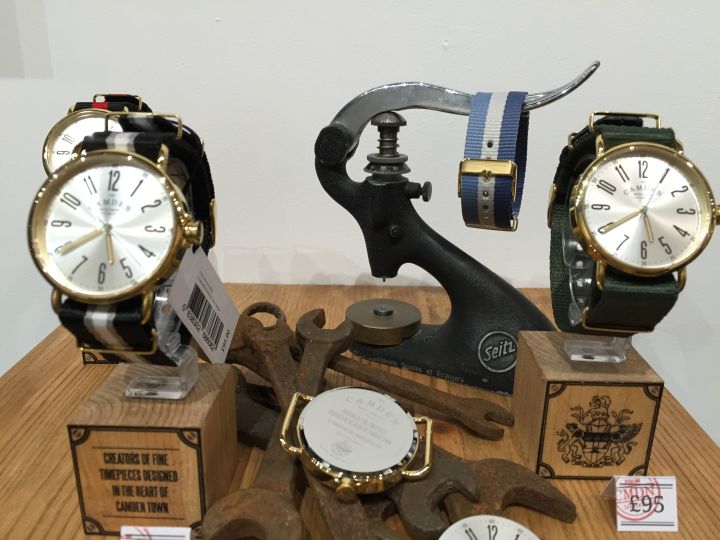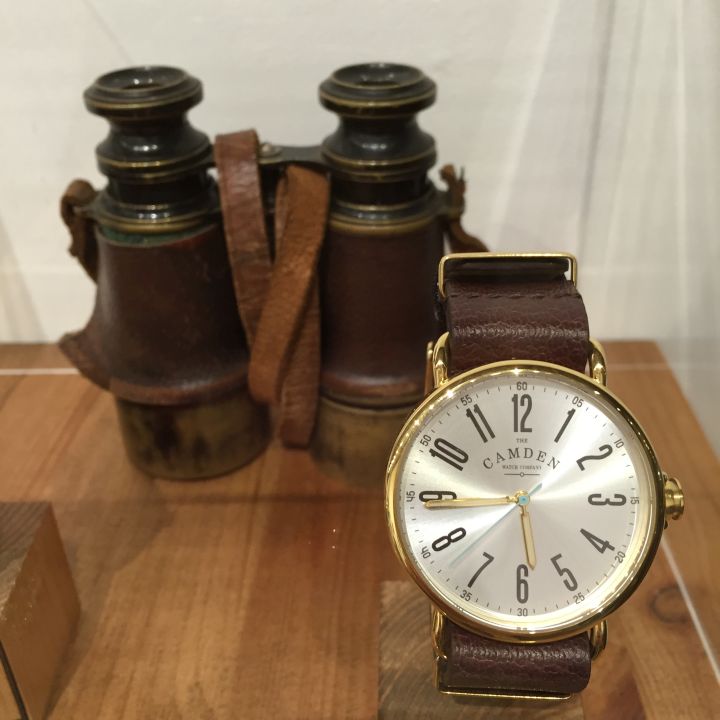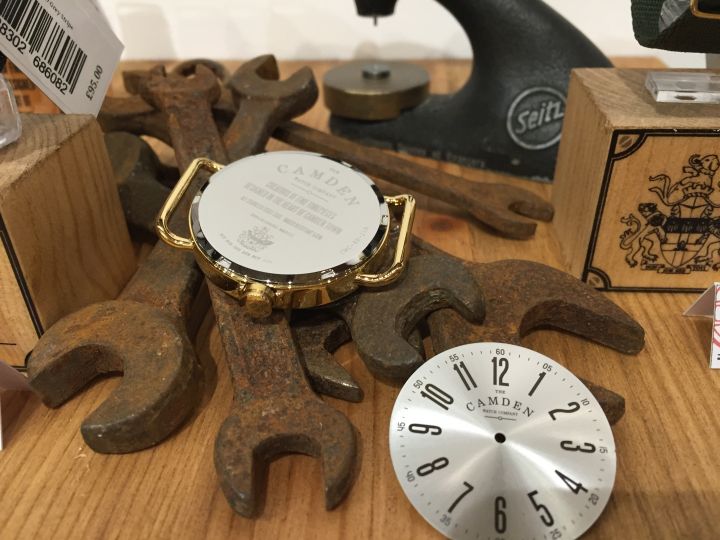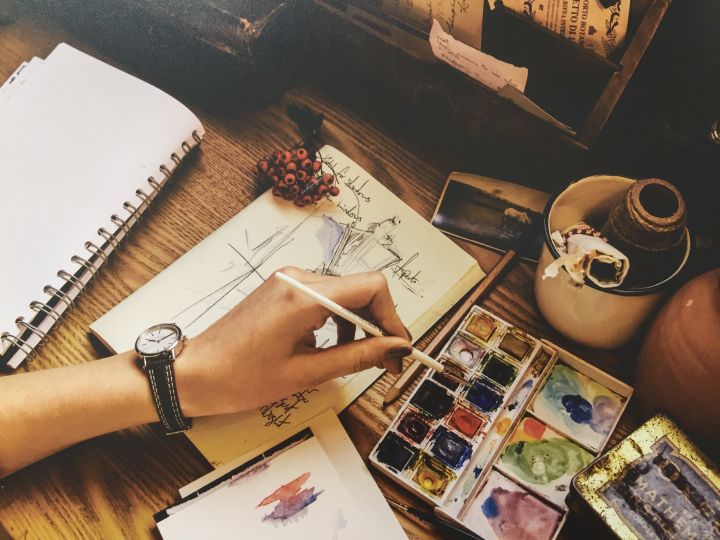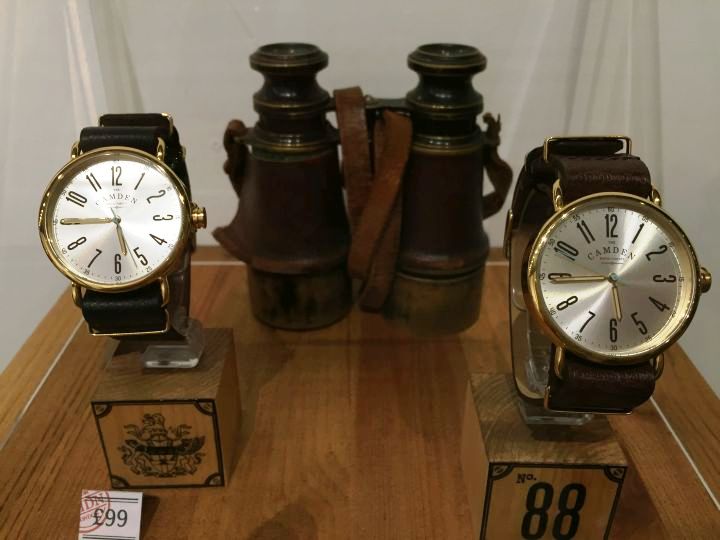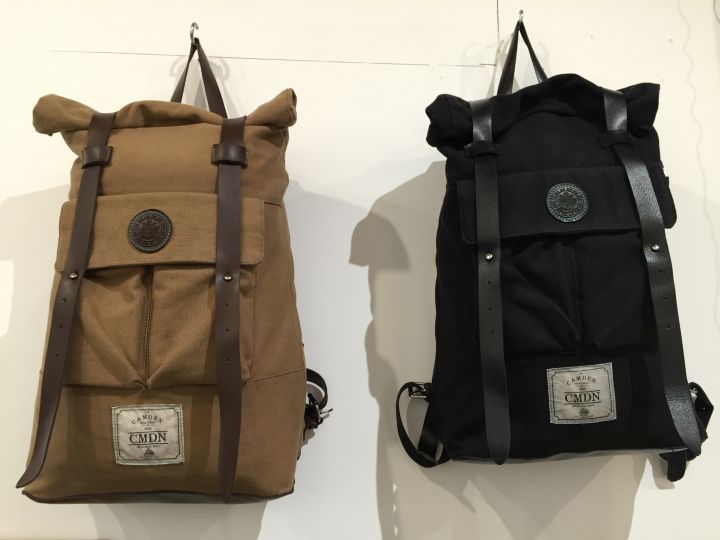 Well, as usual as we run here and there I got really hungry, but not wanting to stop too long in Camden, I head towards the heart of London's shopping centre, and just round the corner from Oxford Street you find Beker Street and our destination is MOO!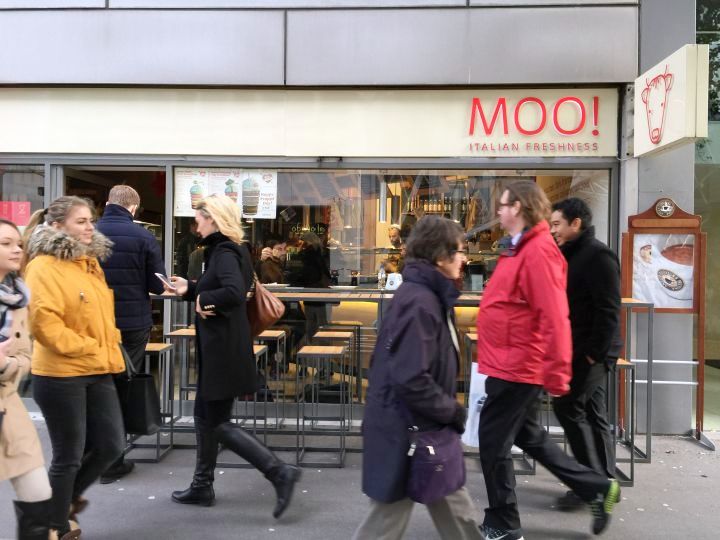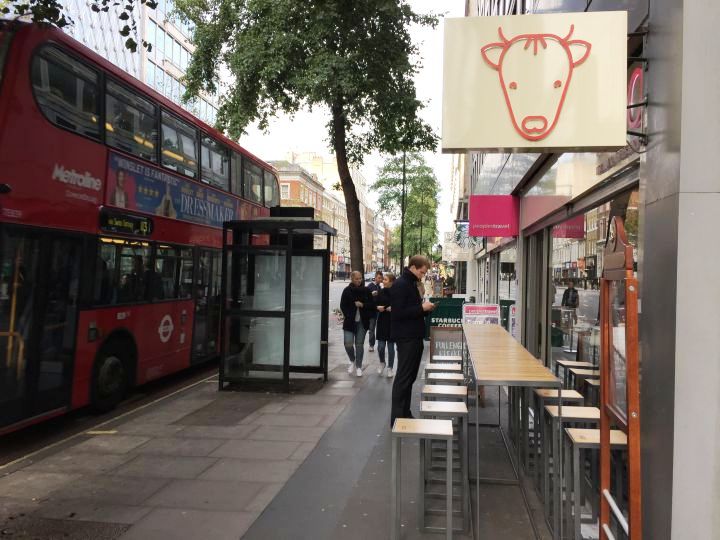 I bet you wonder why I headed straight to MOO: because there they have the best lasagne in London, and because the cooks are from Trieste.
It's definitely worth stopping by to say hello to people from my hometown that a year ago decided to bring some tastes from our town to the big and crowded city of London.
And so in this huge street, among buildings that are mostly offices, in the jungle of great brand colossals, I see a flag sticking out with the face of a cow on it and the writing MOO!
Here Luca Antonini and Mauro Nadlisek, from Trieste, in February 2015 decided to open this little street food shop with tastes that are italian/triestine/londener.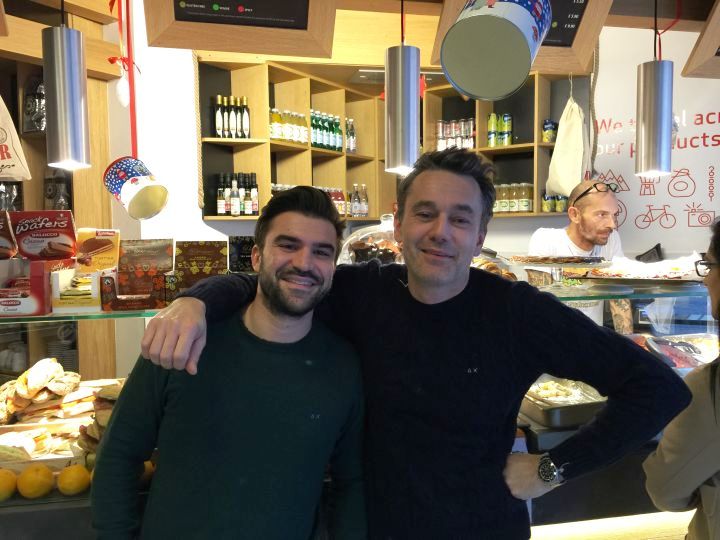 A fusion with a great success, the place is filled with people especially during the lunch hour: lasagne, the favourite dish, is created in different variations of meat-fish-vegetables, then the classic parmigiana and to end with, the famous desserts, tiramisu and panna cotta. Moo works from 7 am to 6pm to feed hungry Londoners and Italians that come here because they miss the authentic food from home.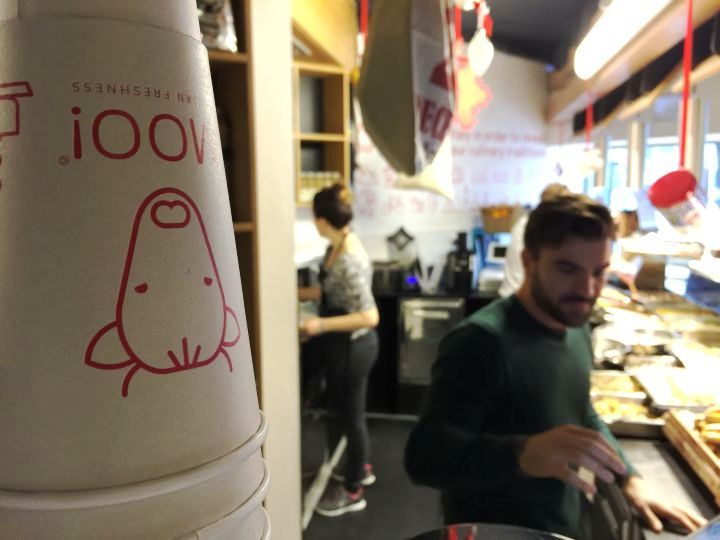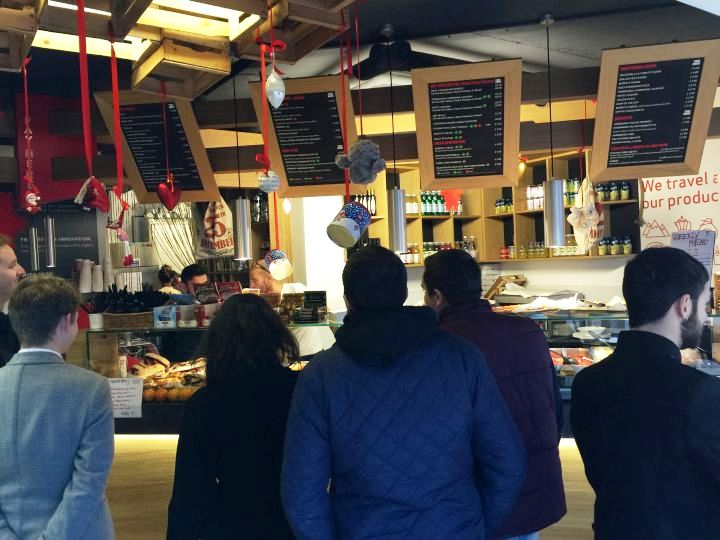 There are so many things to tell you, but time is short and I have to get back to "my area", near my home, in my beloved region of Alpe Adria. Goodbye and see you soon, London!