A bit for laziness and a bit for habit, when i go to London I always stay in the same area. But this time I felt like taking a step away from my ruitine and decided to spend a few days at the Apex, an english hotel chain that has 9 structures all over Britain, three of which in London, all in the City.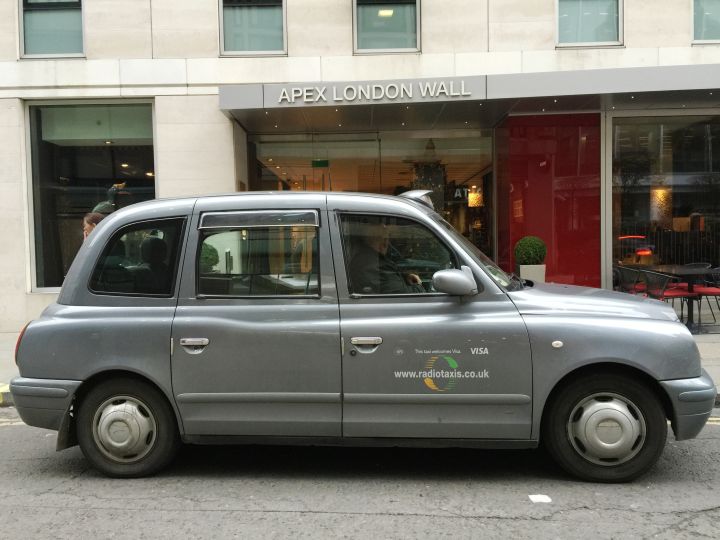 It doesn't have the usual tourist orientation, but with it's 4 stars, Apex offers a special service per business travellers, and I took advantage of it too…For once less of a tourist and more business woman.
Of the three hotels I chose the one with the best location: centered between the three tube stations (Liverpool Station, Moorgate and Bank) in an incredible beautiful area, almost void of tourists. During the week you mostly see people who work in the City, while at the weekend it's very calm and quiet and you almost feel like the owner of the area.
The hotel has executive rooms with king size beds and a modern design furnishing. In my room I had some beautiful Artemide lamps and I immediatly thought how much Italian design is appreciated around the world.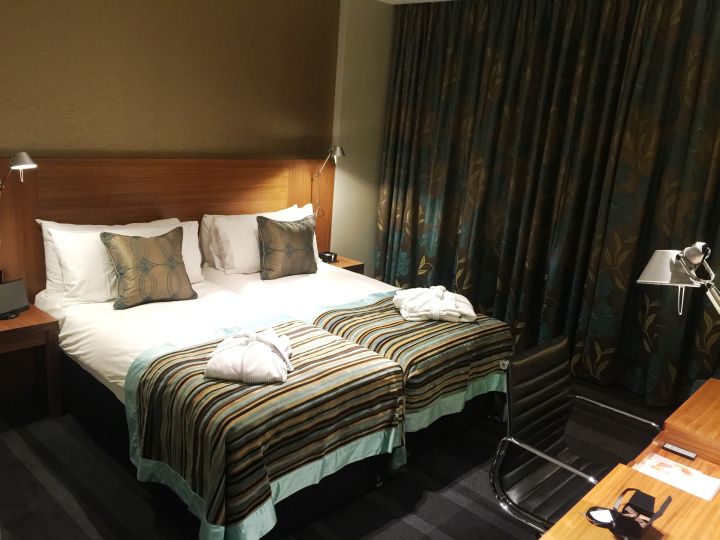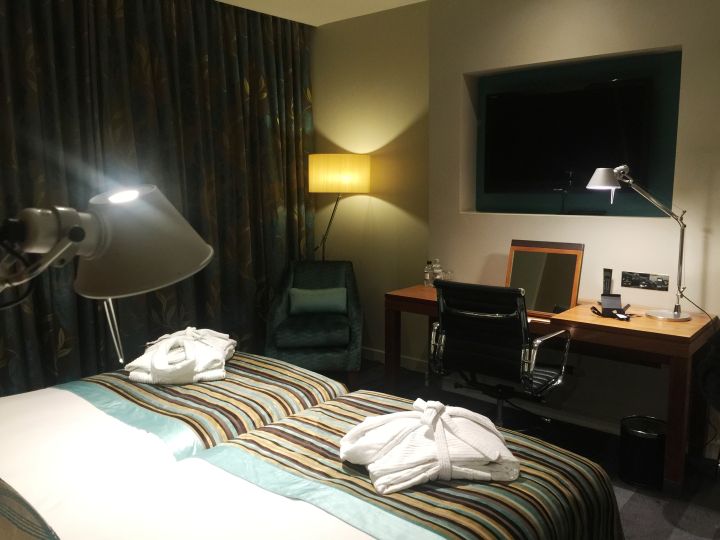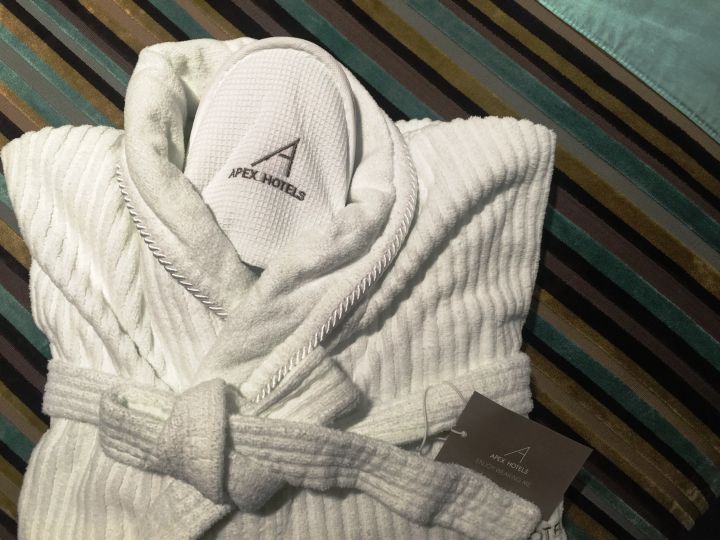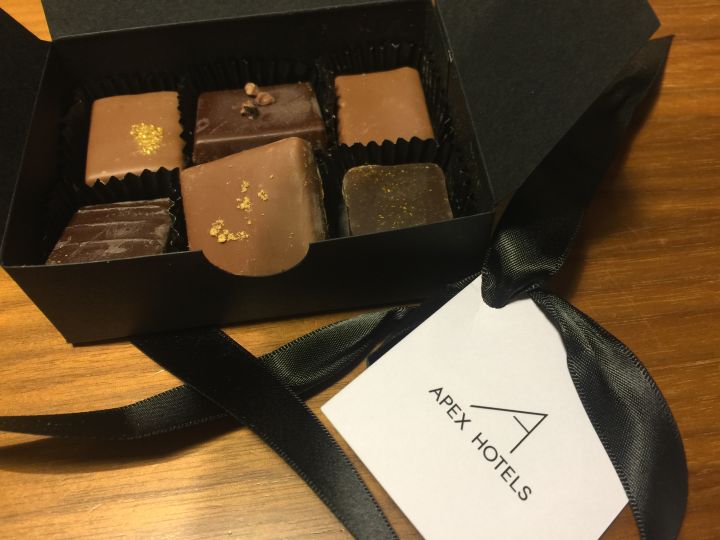 From the hall you walk stray to the lounge bar. In the evening the atmosphere is very welcoming so it's impossible to not stop to chat a little before going up to your room, maybe sipping a bear or a gin tonic.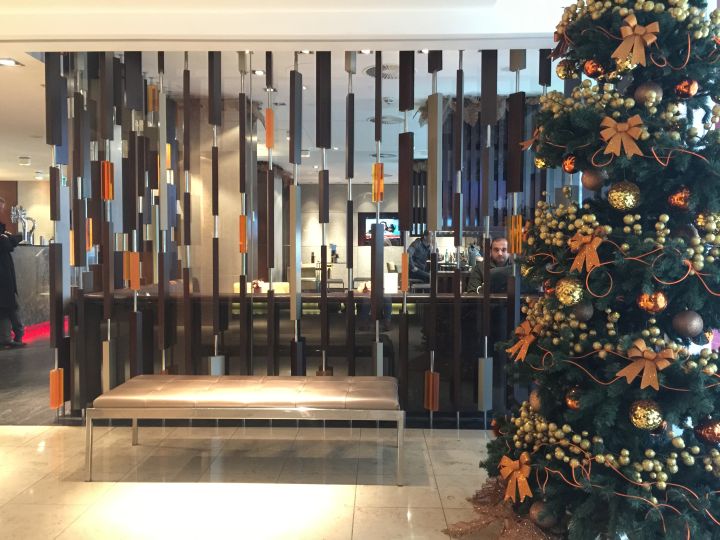 For fitness lovers they also have a gym, that I didn't get to try out, a little for my well know refusal for any type of physical activity, a little because I had already walked too much around the city, so my "meditteranean" body would have suffered a little too much.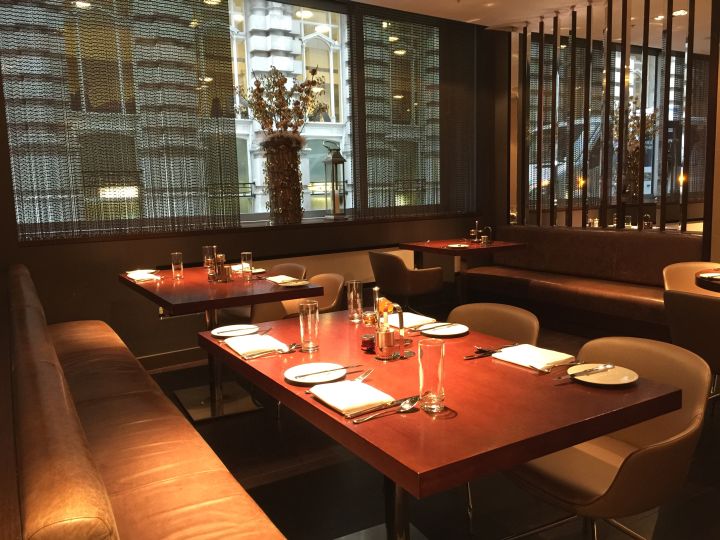 Breakfast at the Apex is amazing both for location (there are a few modern and well furnished rooms), and for the quality and quantity of the different choices. It's served à la carte with the possibility of choosing a continental breakfast ora cooked breakfast on the spot: from the classic English breakfast, salmon with scrambled eggs or even sausages. And much more.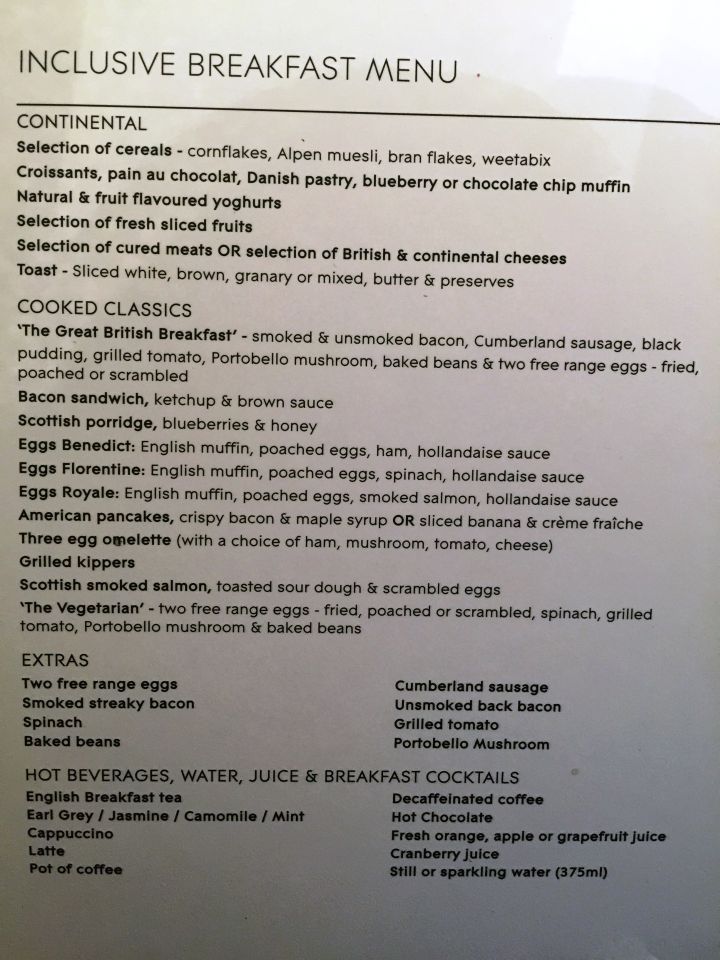 Wonderful breakfast, big rooms, a welcoming feeling and a great location (just a few steps from London Bridge where I admired a wonderful sunrise) makes the Apex London Wall Hotel the perfect place to spend a few days in the heart of London.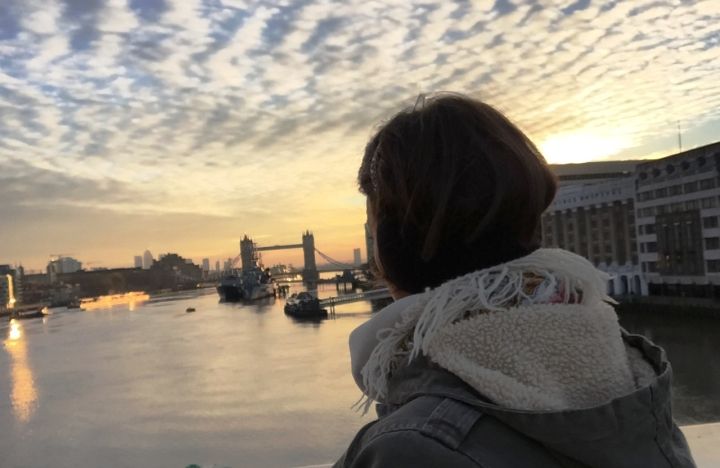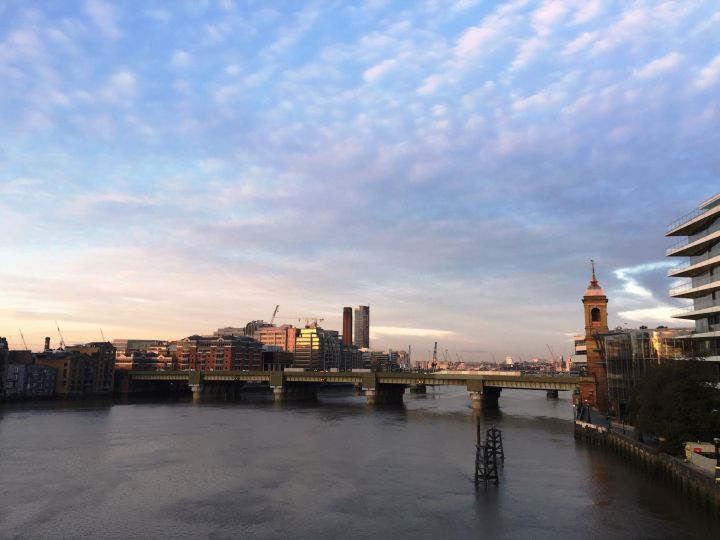 There one last thing I haven't told you, that's very important for me and for anyone who loves shopping: the position of the hotel is strategic to reach the different markets that fill London on Sunday morning. From Petticoat Lane Market to Old Spitalfields, Columbia Road Flower Market and eve the enchantful and cool Soreditch.
So, if you go to London every year like I do, for work or for a holiday, now you know where to stay… J