It's the second time I visit this area and I have to confirm my previous impression: Styria is a truly incredible region!
Nature here is magnificent and the land is covered in fruit groves and cultivations; apples, pumpkins, vineyards, elderflower and corn. This is why it's easy to encounter small producers of chees, ham and much more.
This region in the south-east of Austria has earned a gold medal for the best Austrian cuisine; thanks to its particular warm climate they can grow almost anything locally.
Once I cross the Slovenian border the scenery changes into a countryside with hills and little villages; the roads follow the soft hills making it a very pleasant drive. My windows are open letting the fresh air in and my music accompanies me through such radiant colors. The red tile roofs of the houses, the church bell towers and, here and there, a little castle upon a hill. Strongholds which used to belong to some noble family of the Austrian-Hungarian Empire.
The added value is the kindness and hospitality of these places; everyone here is really kind and welcoming! And if you're still not convinced I'll also say that Styria is full of thermal baths like this one Bad Blumau
I'm sure you're now aware that I'm about to tell you all about how to spend a wonderful weekend in Styria… follow me carefully 🙂
SLEEPING and EATING at MALERWINKL
In Styria you'll find a number of hotels to stay in, but I chose a family run hotel. Imagine to arrive in Fehring, a little town with just about 7.000 residents: what would you honestly expect to find here?
I'm sure some of you will say "ABSOLUTELY NOTHING" but you'd be very wrong indeed! In this tiny little centre there is the Malerwinkl, a concentration of bronze and stone sculptures, paintings and various artwork that was developed over the years by the owner, a truly creative chef that exhibits his work in the hotel but also in a few galleries in Austria and New York.
The family's hospitality is incredible! With a smile on their face their answer will always be YES.
I have to admit I was especially fascinated by their cuisine; Peter Troißinger and his father create truly incredible products, with fresh vegetables of their own combined with local products. Remember they are in the Gault & Millau guide… and on the first evening of my stay the two of them where among the best chefs of the region of Styria, who took part in an incredible event. I'll tell you ALL ABOUT IT.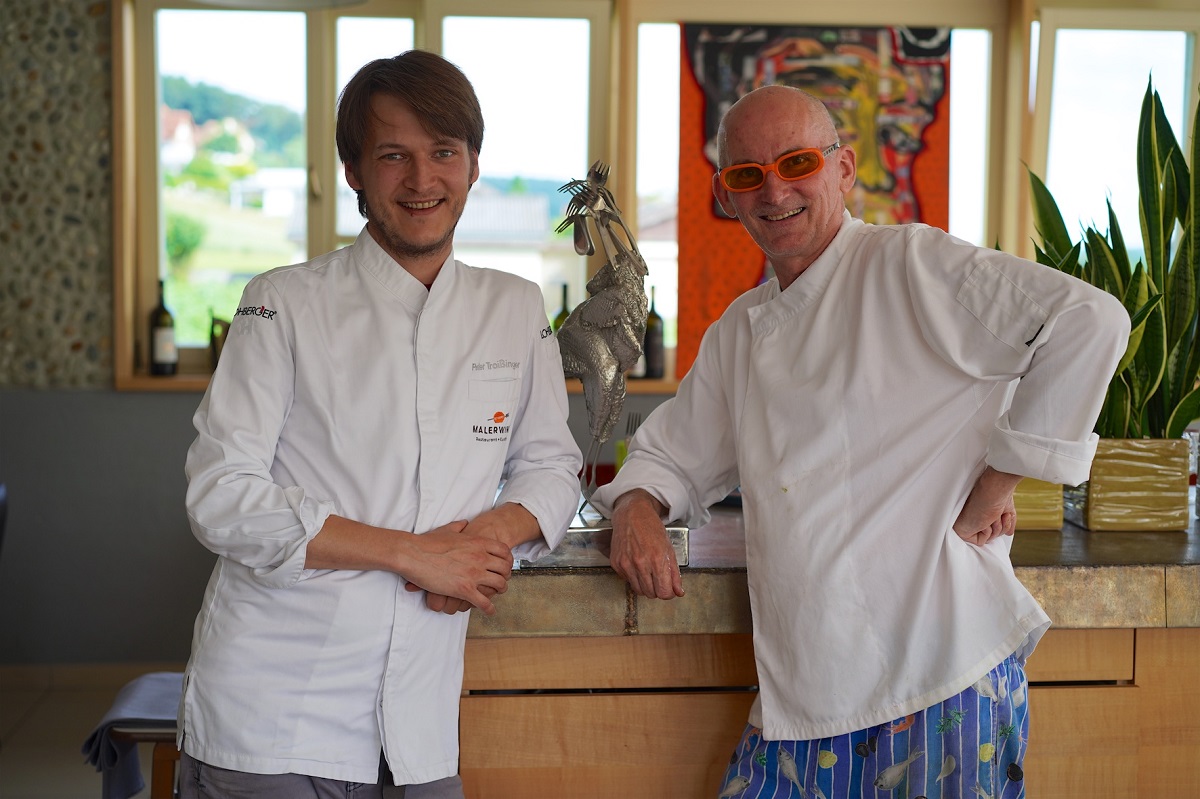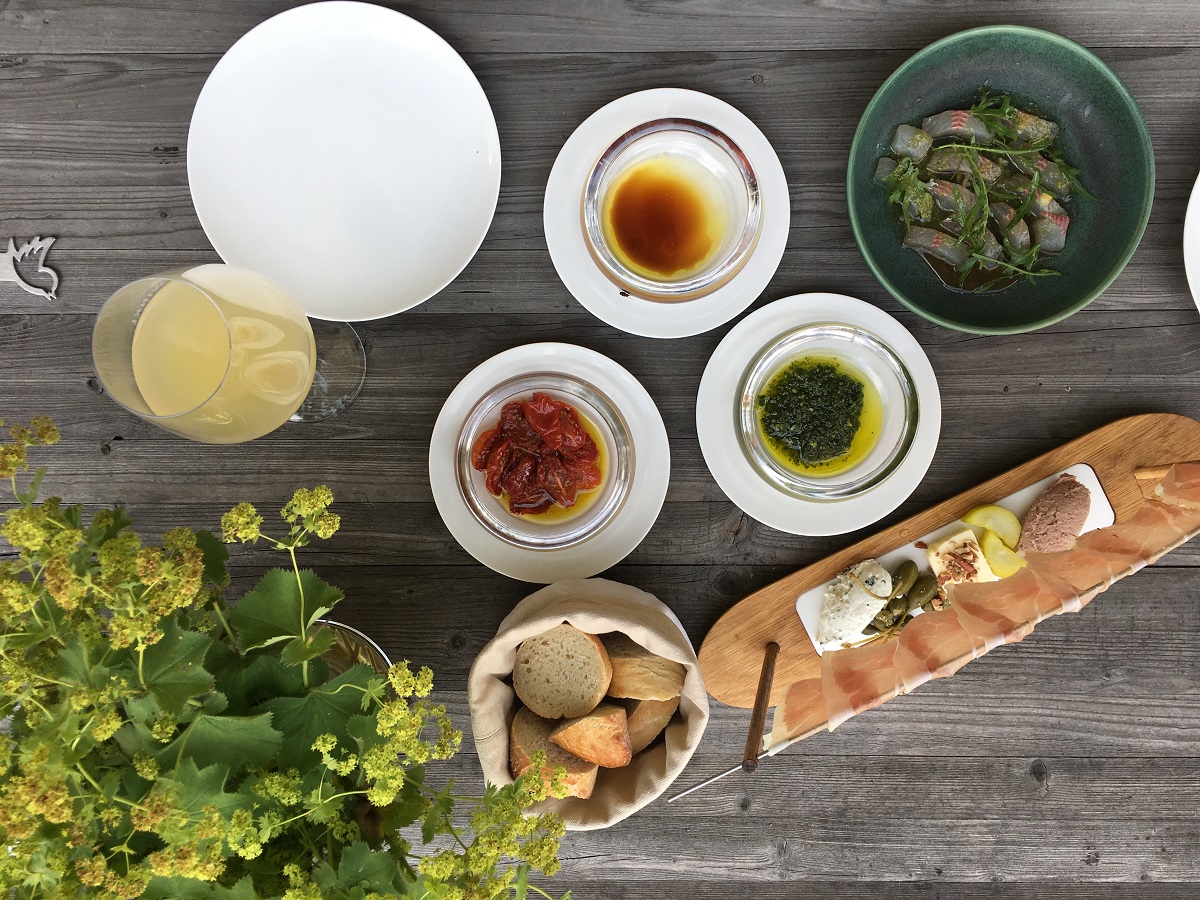 A fairytale evening at THE RIEGERSBURG CASTLE
You can visit this incredible Medieval castle – which was redesigned in the 17th century – all year round and take part in one of the many events they host (I suggest you check their Facebook page before visiting).
As usual I was incredibly lucky and on the day I arrived the owners, the Prince and Princess of Liechtenstein, held an incredible event, the final evening of a long series which are hosted here every year for about ten days in which everything is about music or food.
During the evening I was delighted by the notes of the Vienna Philharmonic which was playing in the Sala Bianca (White Hall) of the castle and I tastes a dinner created by five chefs…obviously the best chefs of the area (Peter Troißinger took care of dessert!).
I'll cut it short, ok? It was a DREAM.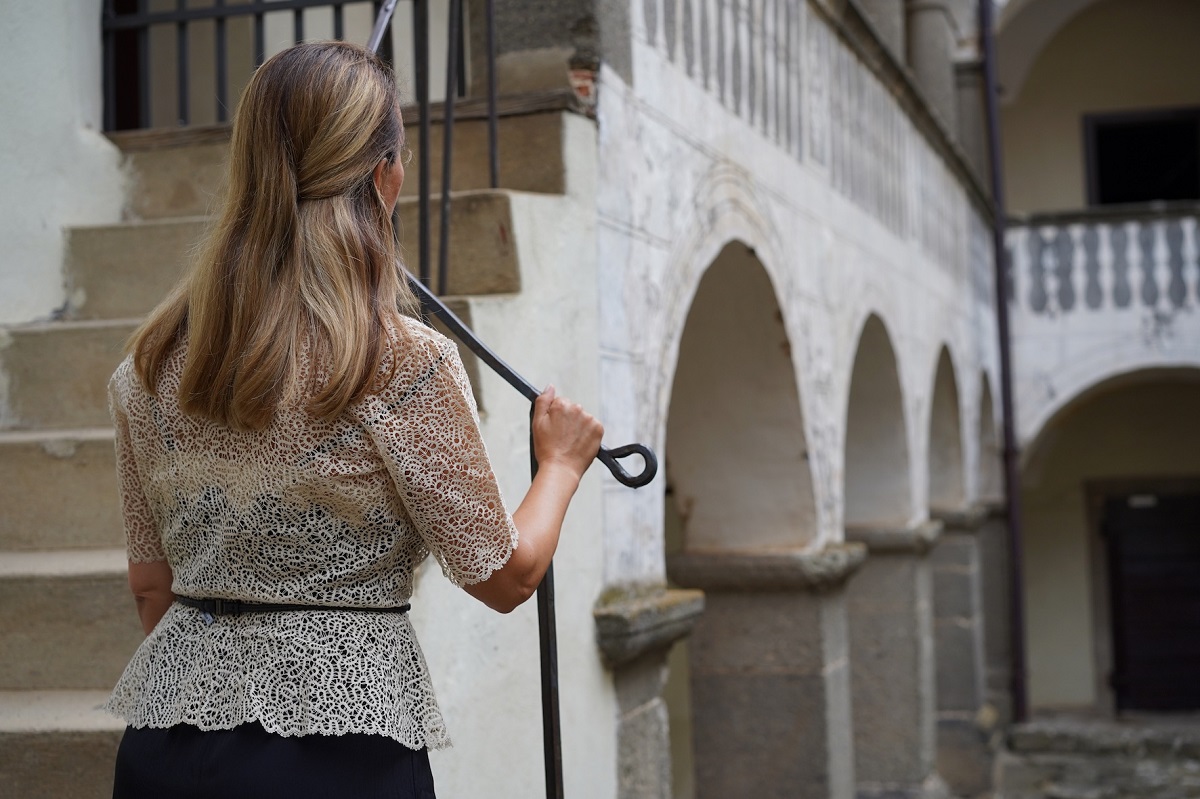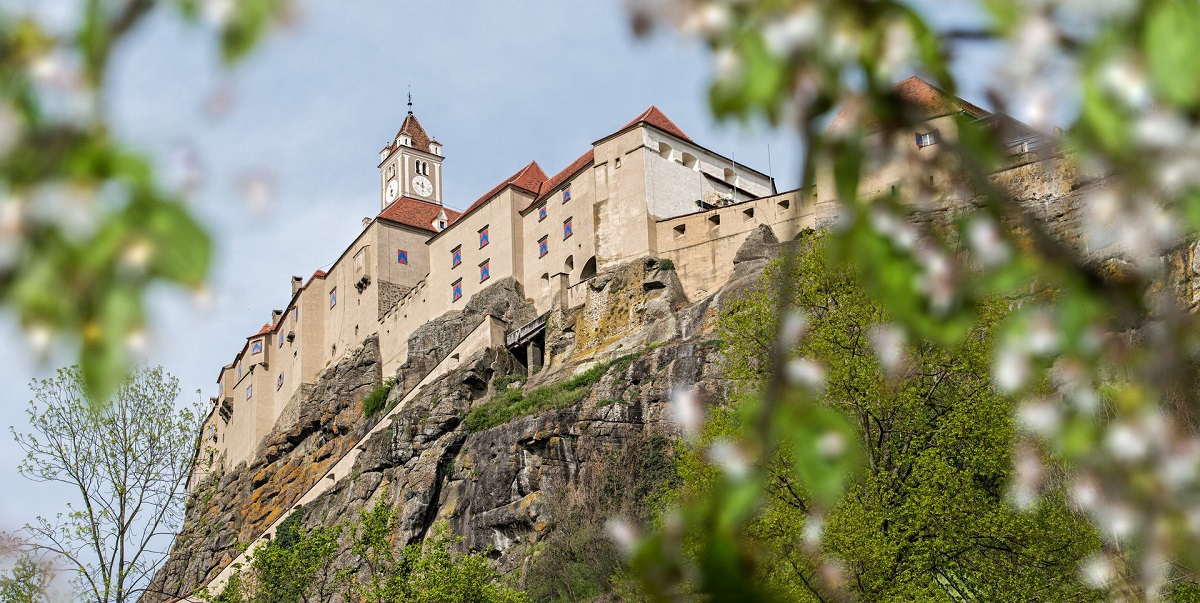 ZOTTER, the WILLY WONKA of the Styria
Don't think this place is only for children: you'd be greatly mistaken! Zotter is pure magic J In 1994 they close their pastry shop in Graz and return to this area where, in the barn behind their house, they start producing homemade chocolate bars. If you'd like to know all the story, you can read about it here. With a jump into the future you can see their company today, with over 180 employees, a comestible zoological garden, shops all over the world and a company that in 2007 welcomed 265 visitors in a year. This truly is one of the largest attractions in Styria! I can't even say how many chocolates and chocolate bars they have at Zotter because they're too many; they even have some with insects, with fish and the most unimaginable ingredients.
The best part is that you walk in, pick up your tasting spoon in ceramic and start trying a little of everything. It takes three hours to take a tour of the entire factory 🙂
GÖLLES with vinegar and distilled wines
What to feel amazed? You should have a look at some of the largest vinegar producers in Styria: Gölles!
Here, in the extra modern building where everything is built in metal, wood and stone, you can visit the factory with an audio guide or with a real guide; you can also taste some of the different products which come from their special barrels.
They have aged apple vinegar, balsamic and vinegar from different fruit, and they also have distilled wine and an exceptional whisky.
Visiting both the distillery and the vinegar factory will make you feel entirely immersed in the scents of Styria, here all the fruit is local (except the raspberries)… think that they use 8 tons of fruit every year!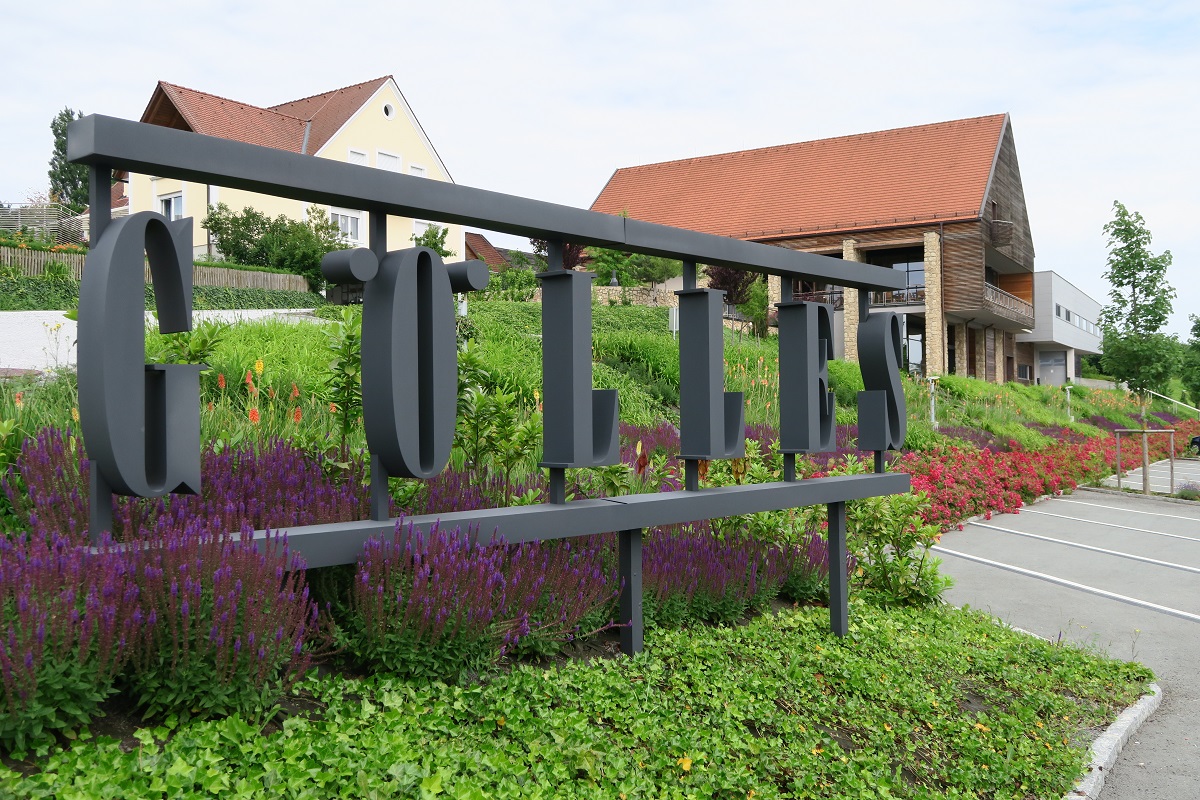 A WINERY OF THE LOCAL PRODUCERS OF STYRIA: GESAMTSTEIRISCHE VINOTHEK ST. ANNA
I started the article telling you that this area is rich in vineyards. There are 130 and if you don't have time to visit all of them (which is understandable) I suggest an excellent winery where you can find all of their wine.
At St. Anna, a little town on a hill, you'll find this lovely winery where you can buy all the labels from the local area; here they also have different food and wine products from Styria and you can admire the work of local artists.
You can also stop and sip a good glass of wine as you sit on the terrace which faces the vineyards and the woods on the border with Slovenia. Magical.
I was lucky again because when I walked into this incredible place there was a party for its 25 years of activity! I was able to meet a few local producers, listen to great music e drink lots of wine which – I can guarantee – caused me no headache at all!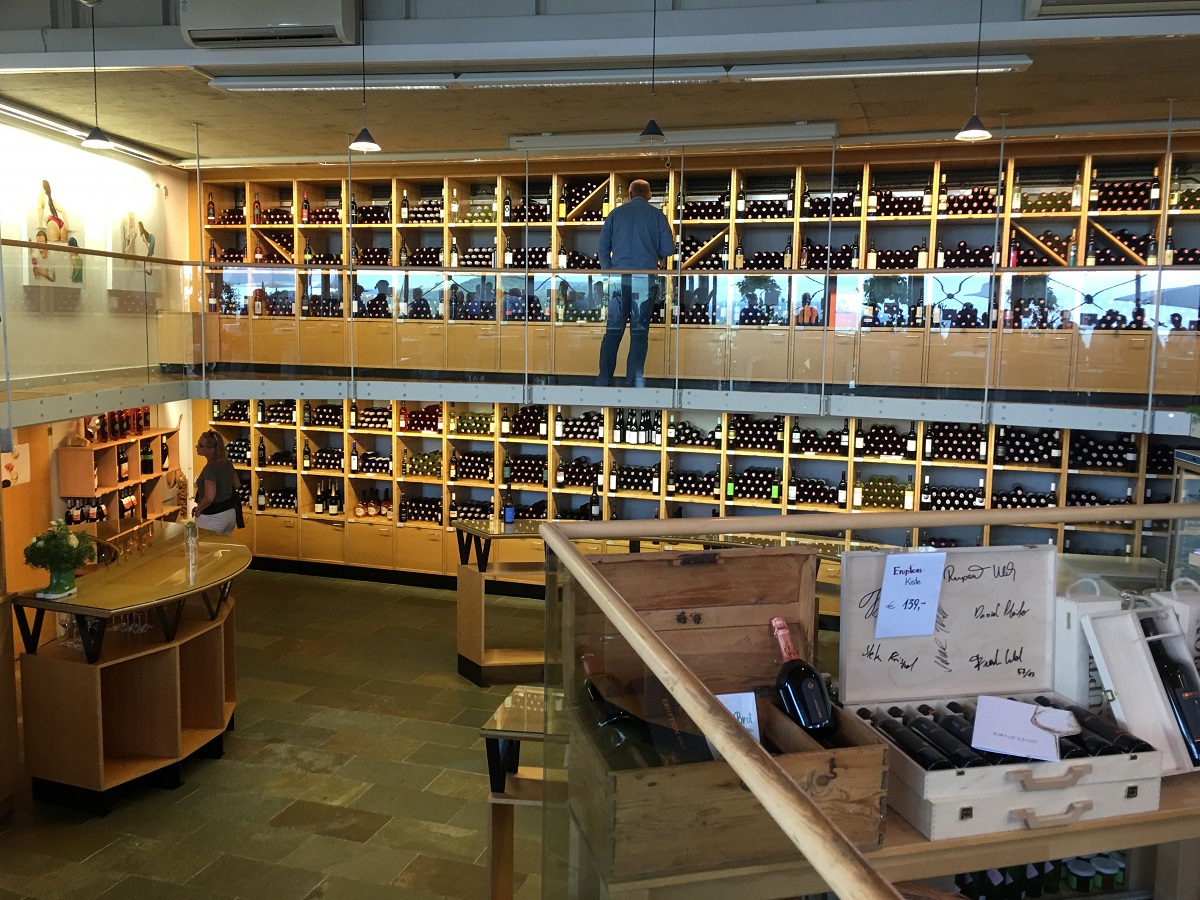 THE BIEDERMEIER FESTIVAL in BAD GLEICHENBERG
Every year here, more or less in the middle of June, they have a touching event (I was tearful!) I suggest to add it to your agenda for next year and check the program and date on the website !
It's series of events in which the leitmotiv is life, clothing, music and dances from the period of Sissi and Franz, What goes on? It's quite simple: you can organize an open air picnic and choose your lunch from the stands with products of the region; you fill your wicker basket and then, with your blanket you can settle down in the shade of a tree and happily enjoy your meal 🙂
There's music, with a band playing the waltz and a fountain display. The clothing is designed to look like it's from the period and it's magic! I assure you that even the least nostalgic person would get a little tearful. And It has nothing to do with carnival!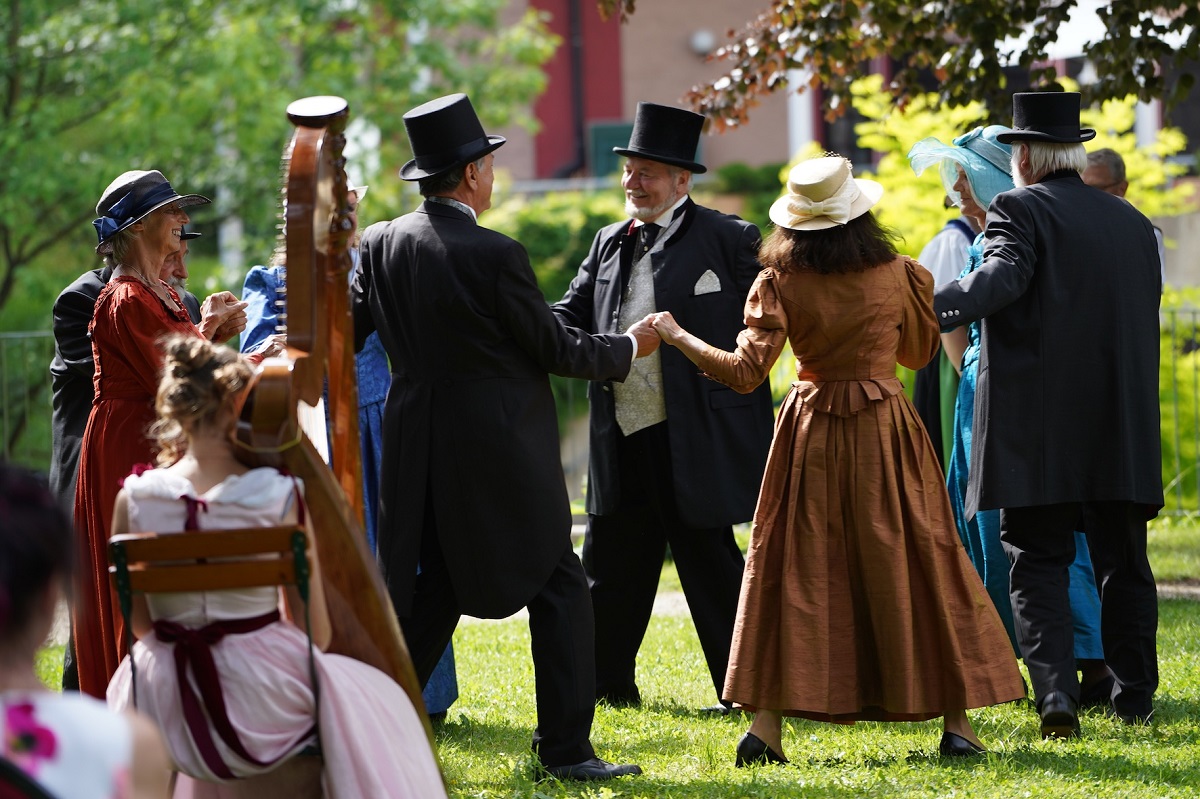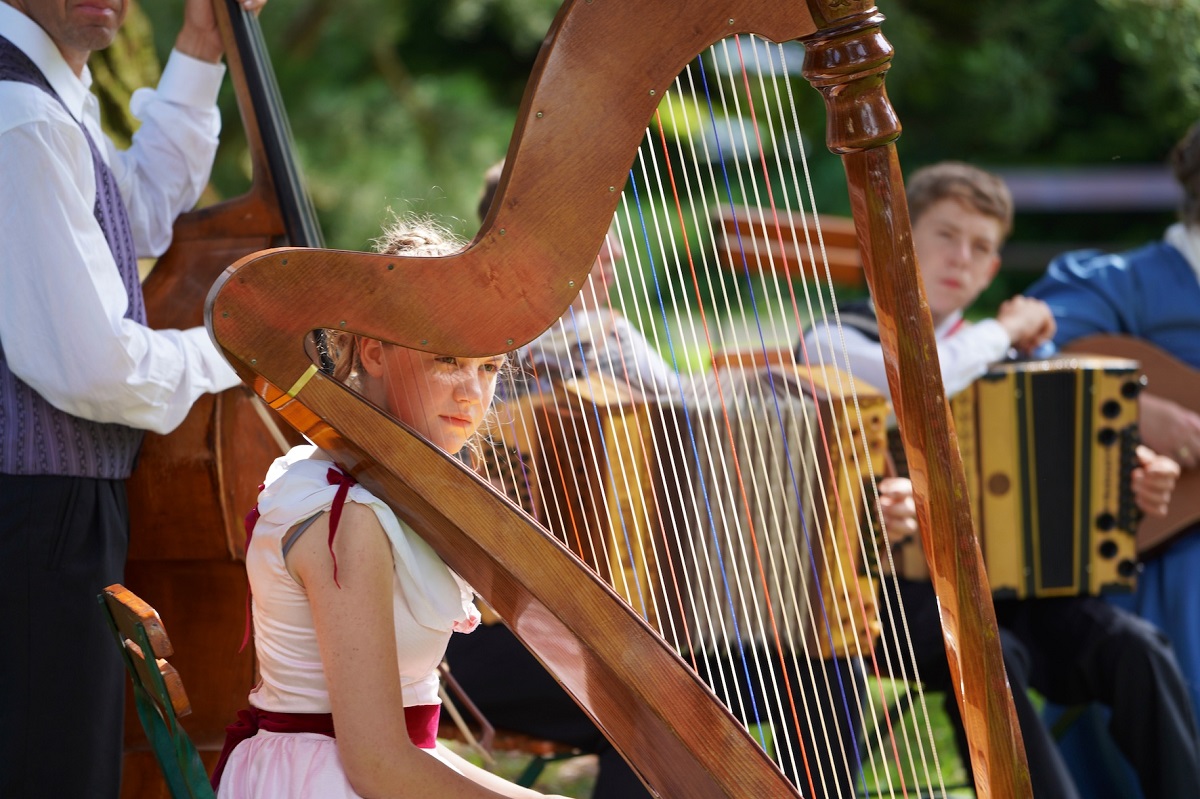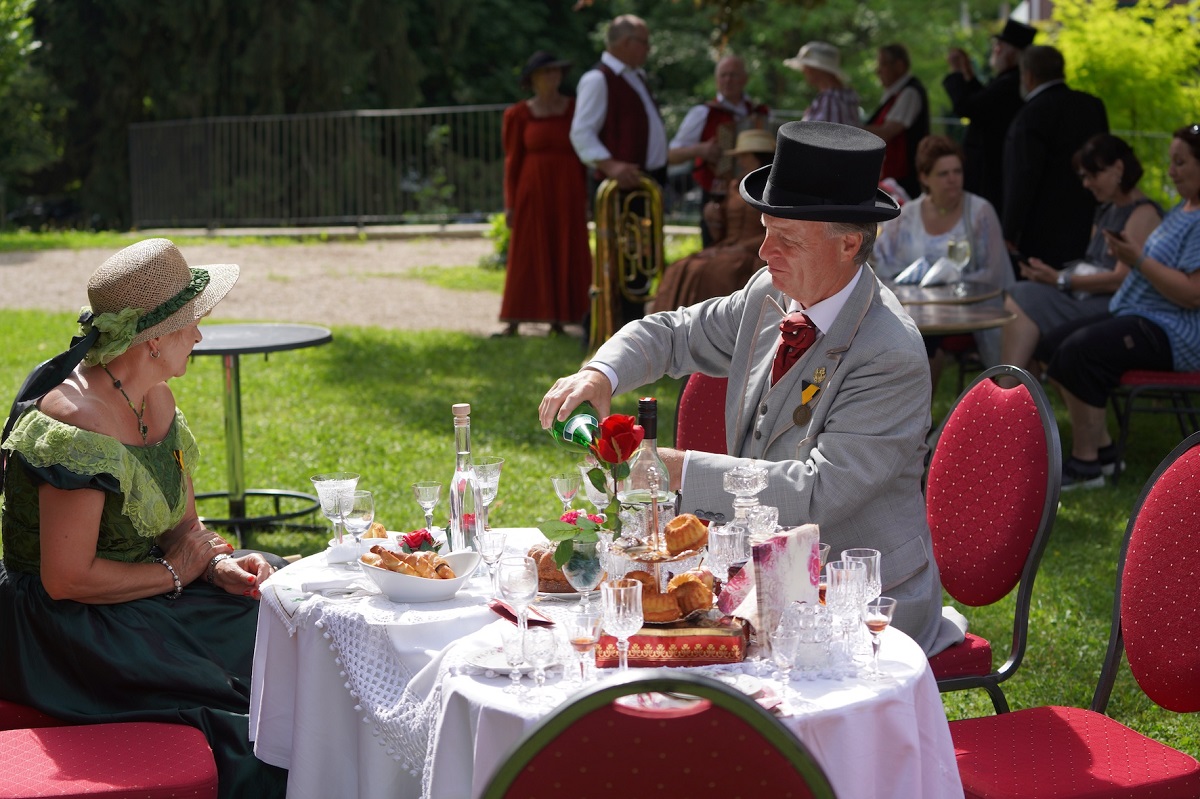 At the THERME LOIPERSDORF to rediscover true wellness
I couldn't forget the last part! Wellness and relax, remember? A stop at the Loipersdorf thermal center is what everyone needs!
Are you ready for a swim in the pool? Here they have a huge park which is perfect for families, children and couples who need a little peace.
They have almost everything, from water slides to diving trampolines, a swimming pool with artificial waves and Jacuzzis; you'll also have green lawns and play areas for younger children, ping pong tables, bars and restaurants. Just think of something and they'll have it!
There's a relax area with pools, saunas, Turkish baths, little lakes and restaurants in which children are not allowed J
The structure is so big you won't have the feeling of being on top of one another.
Remember that in Austria the adult areas don't allow you to use a bathing suit? Here they're a little more lenient and you can keep it or not.
I'd say I've filled you with more than enough information. I've just returned and I'm already planning my next stop in this wonderful land. See you soon Styria!
Ph. Paolo Cossich
Outfit Etre Concept Store