The days are getting shorter and summer is almost over and even if these past few days have been baking hot I'm already thinking about the foggy damp November days.
I'm so fixed on the future months that I'm barely enjoying these last summer days, but I need to start planning what to do on more gloomy days…
So I'm already thinking about the next destinations and about what places to suggest for your weekends and the thermal baths of Bad Blumau seem like the perfect place!
In Austria, among the paradise of the Styrian lands, with hills covered in grapevines and fruit farms, you will find the marvellous thermal baths of Rogner Bad Blumau, an architectural and wellness masterpiece by the famous Hundertwasser, Austrian architect, innovator in nature embracing architecture.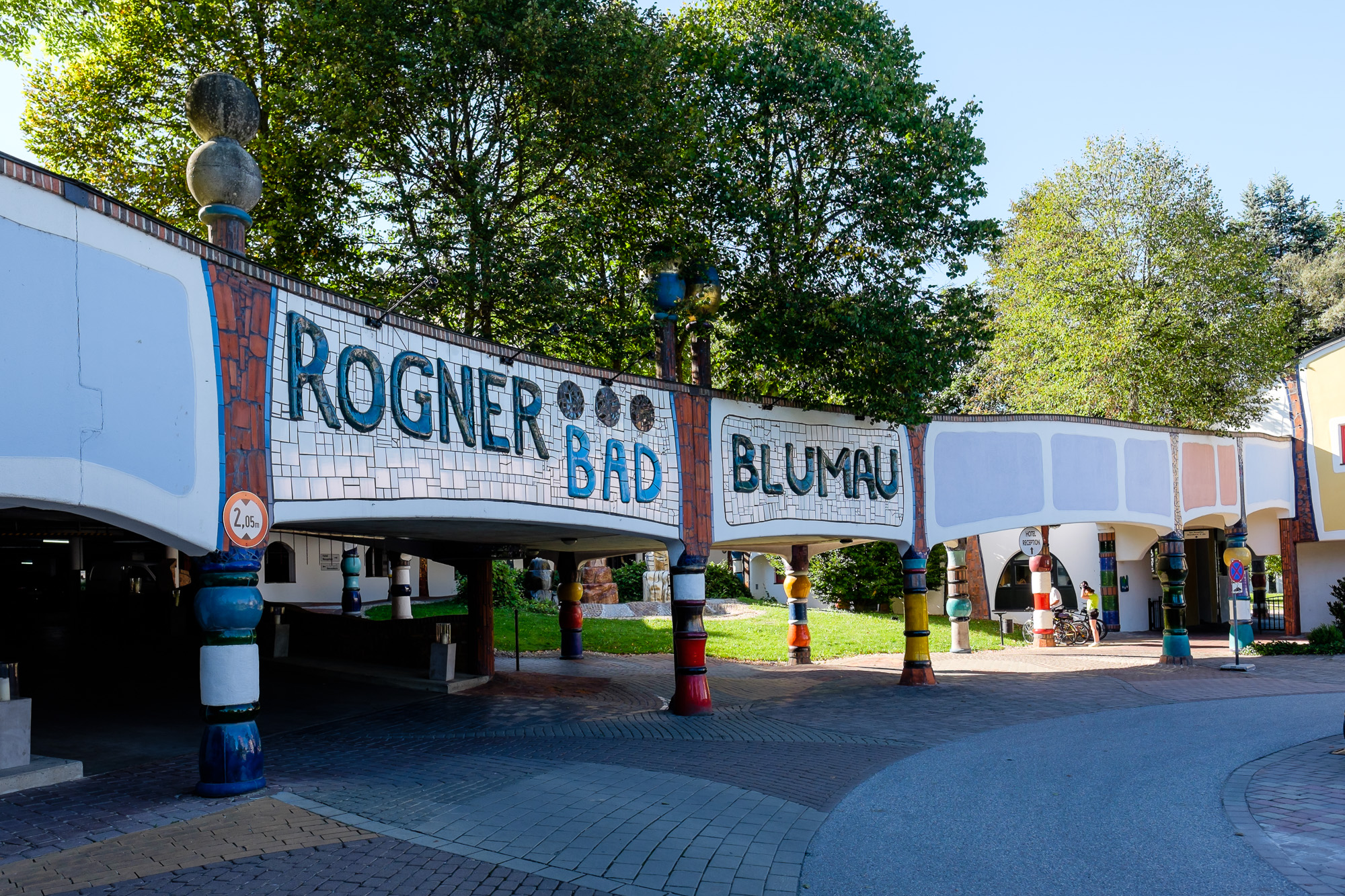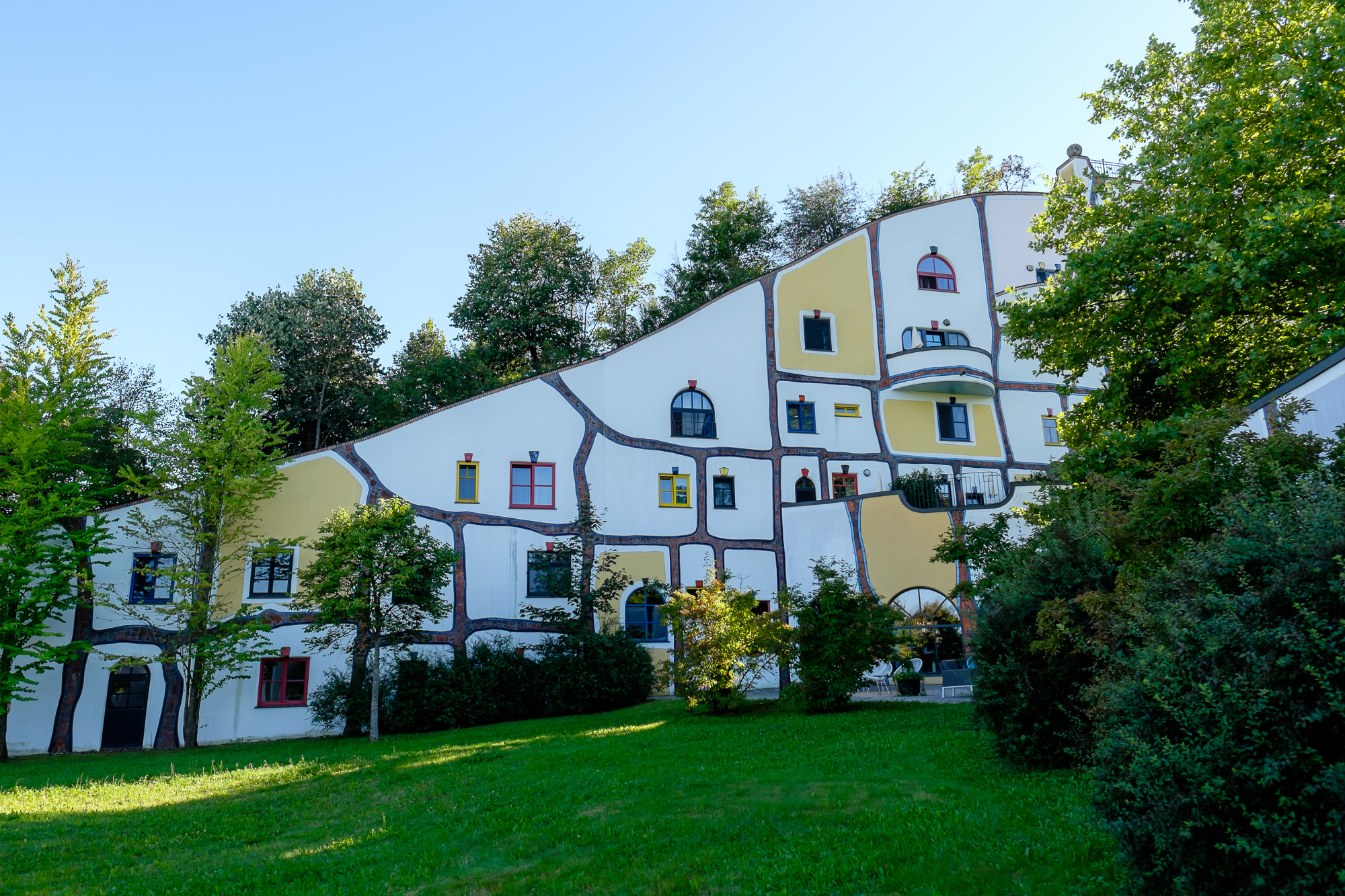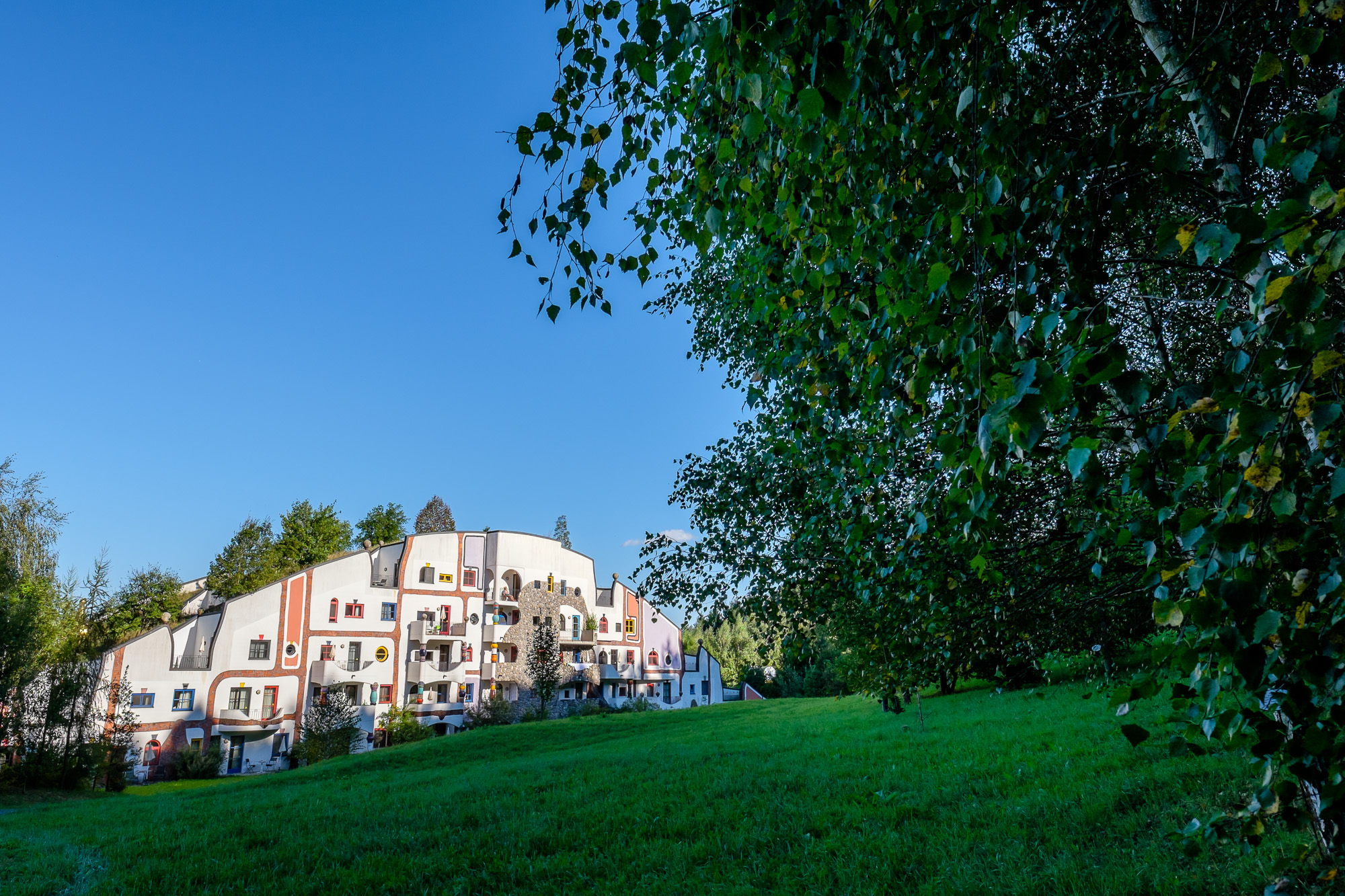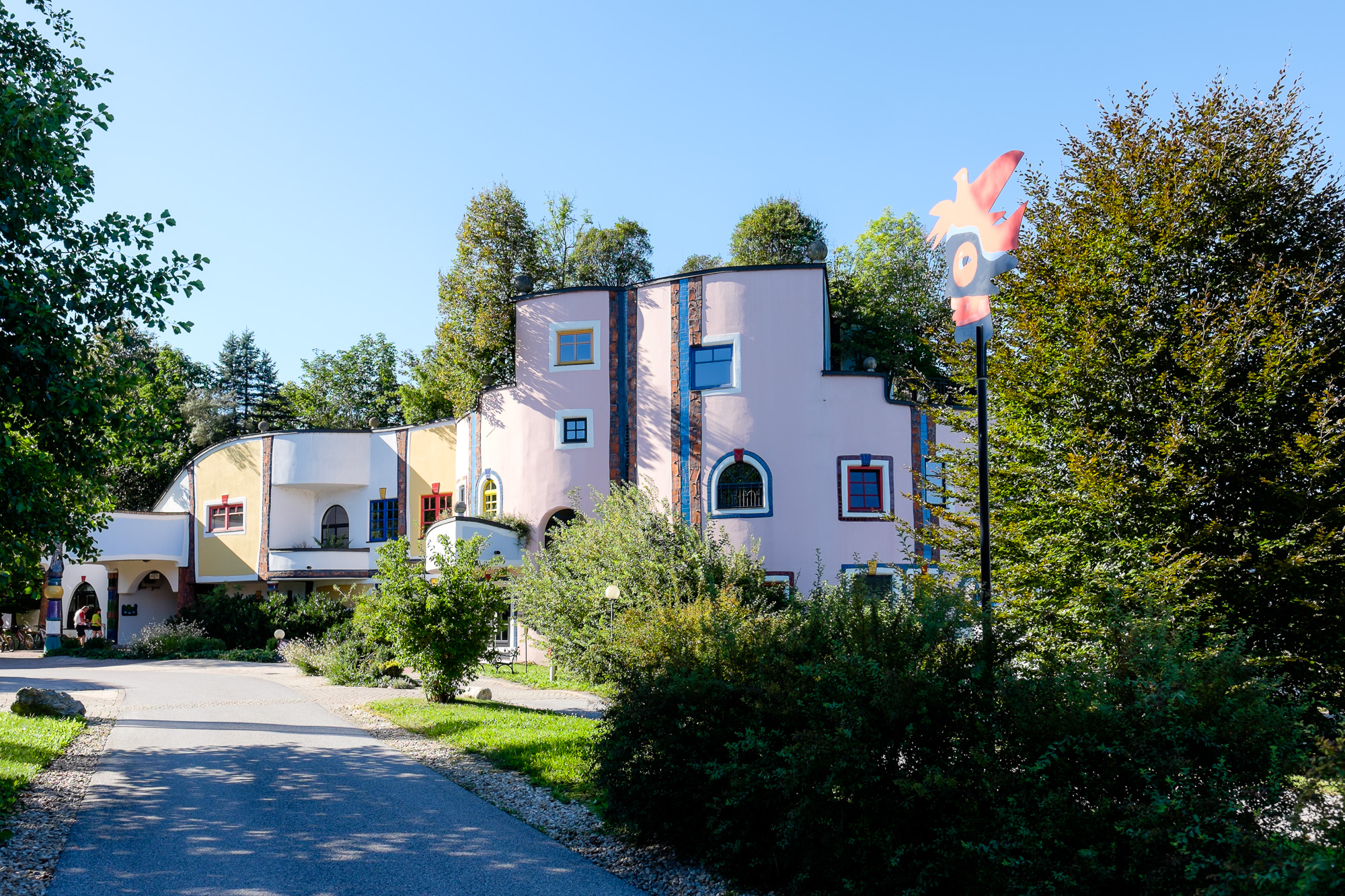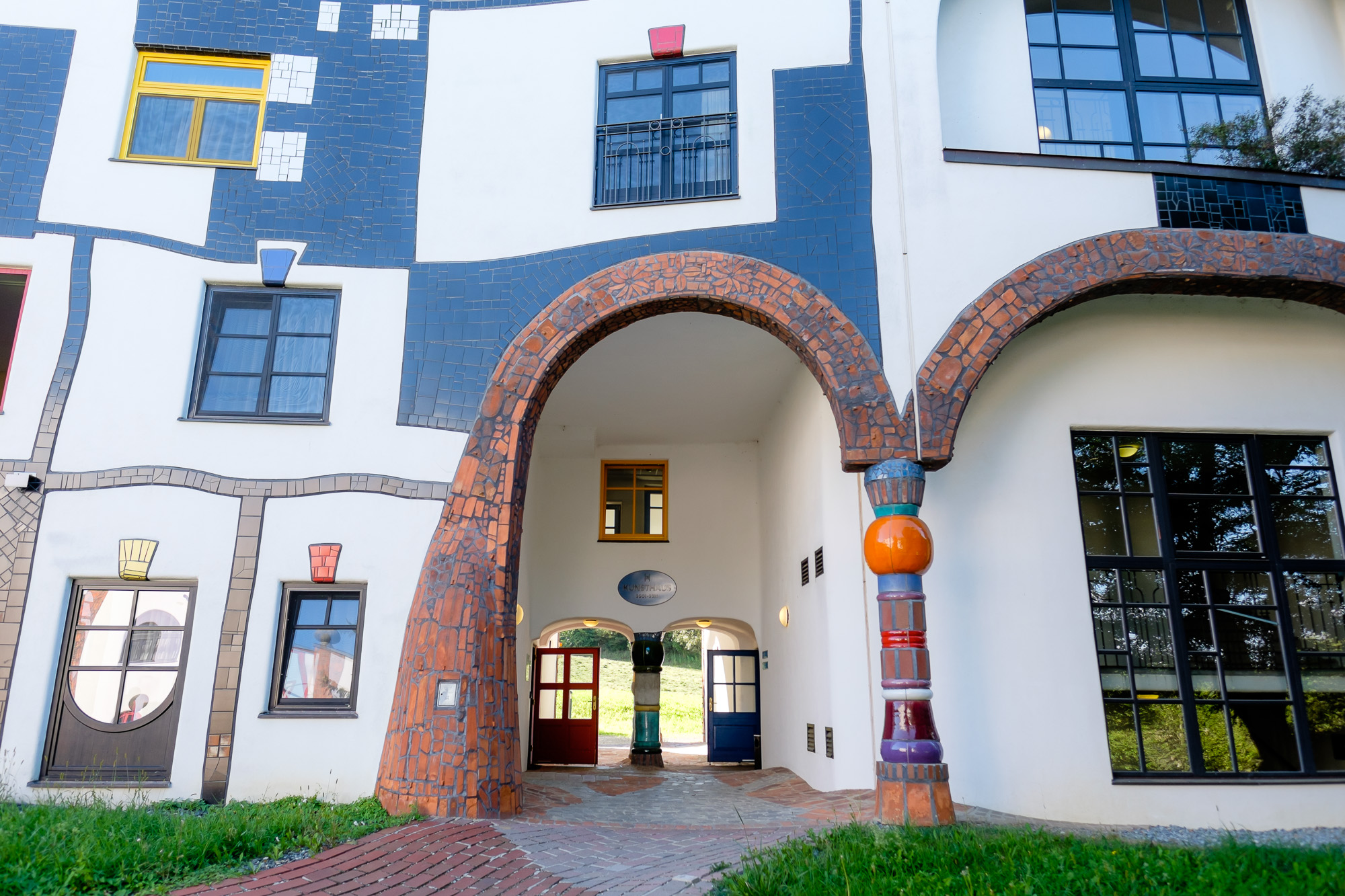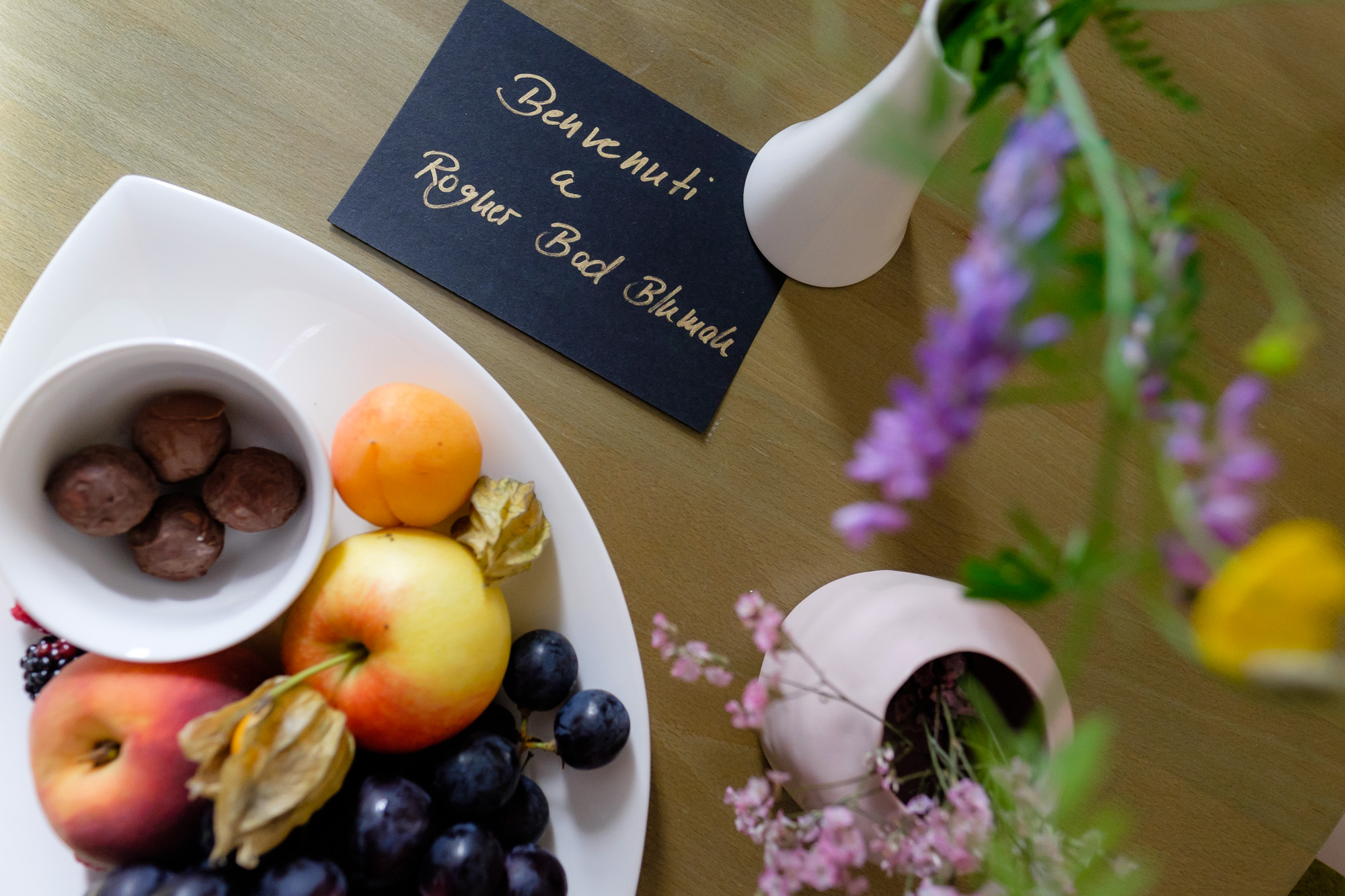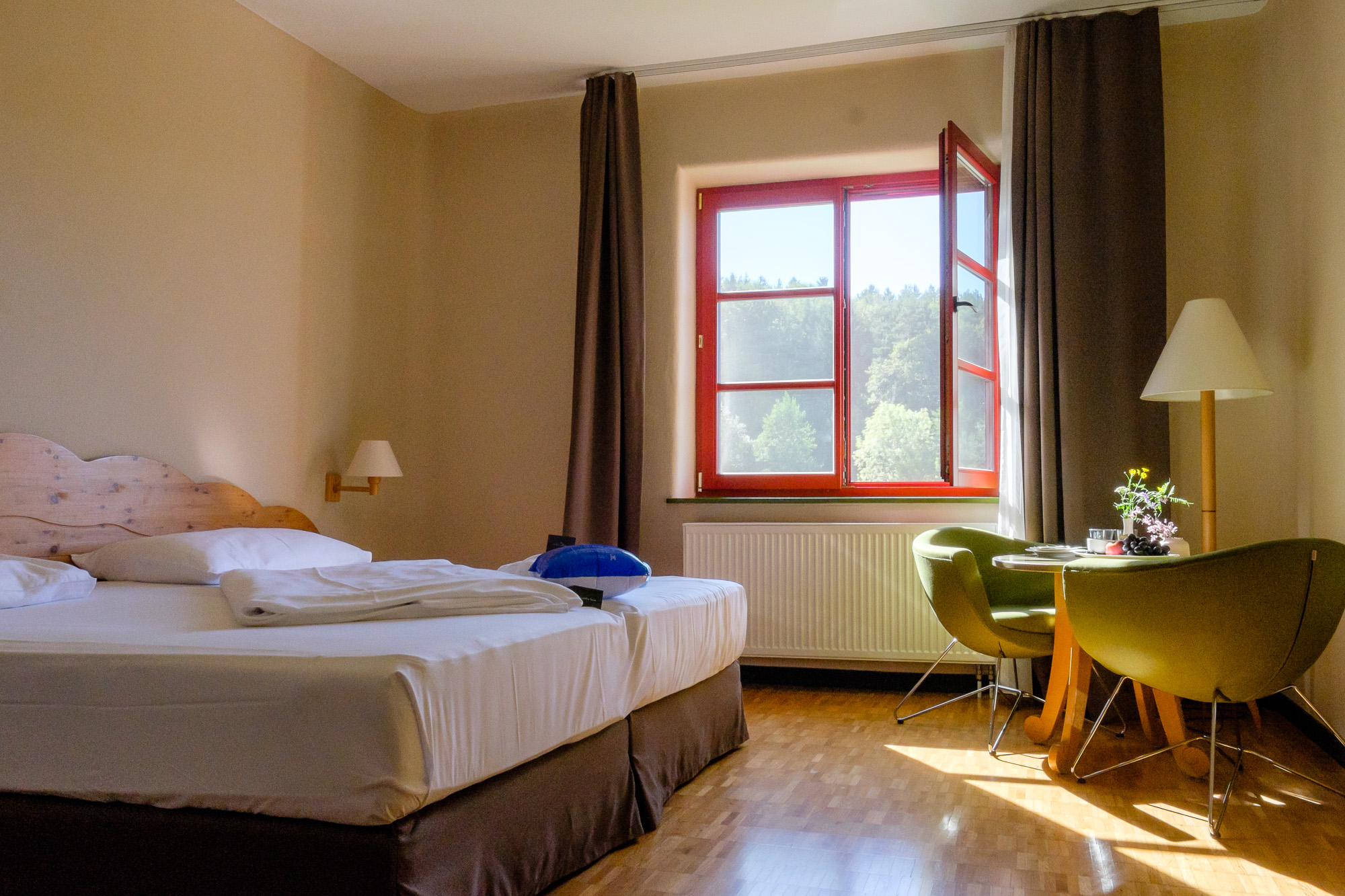 He's famous for the Hundertwasserhaus in Vienna and other buildings in Austria and Germany, but his work has reached even Japan and New Zealand; a controversial character who created very particular buildings, rich in colour and sloping floors. The search for a natural environment for a living space pushes him to experiment shapes and colours that recreate an almost dreamlike world. During the building even his workers found it entertaining to mix unusual colour, build wavelike shapes, install different sized window frames and assemble different tiles.
The bathrooms floors are created by using pieces of broken tiles, all harmoniously reassembled and in this building there are over 2.400 differently shaped windows!
Everything blends in with nature; the trees grow on the room of the buildings, which almost look like they're wrapped up in the hills. From above all you see is green and even the pools work on energy generated by the heat of the thermal springs – no waste!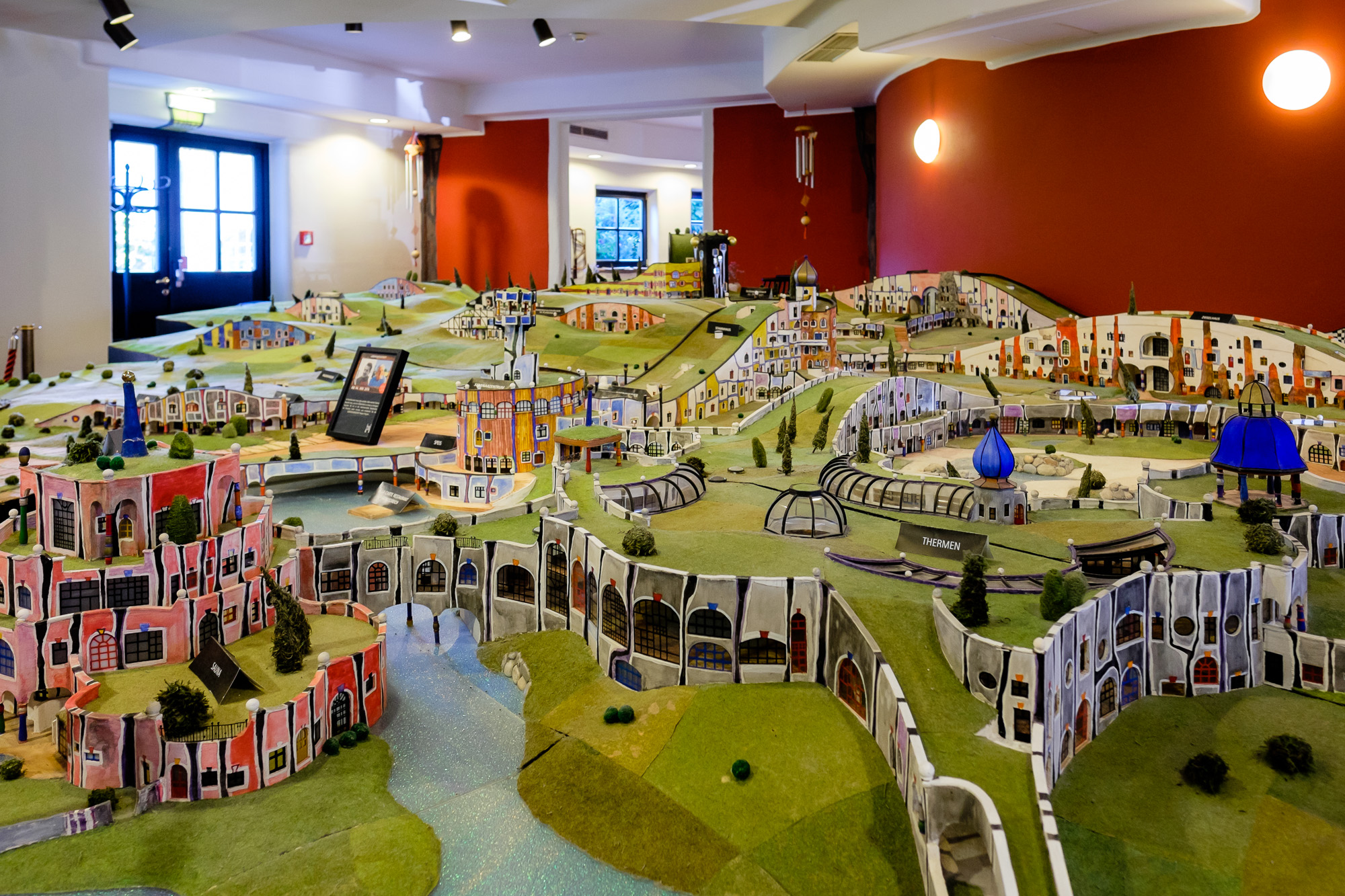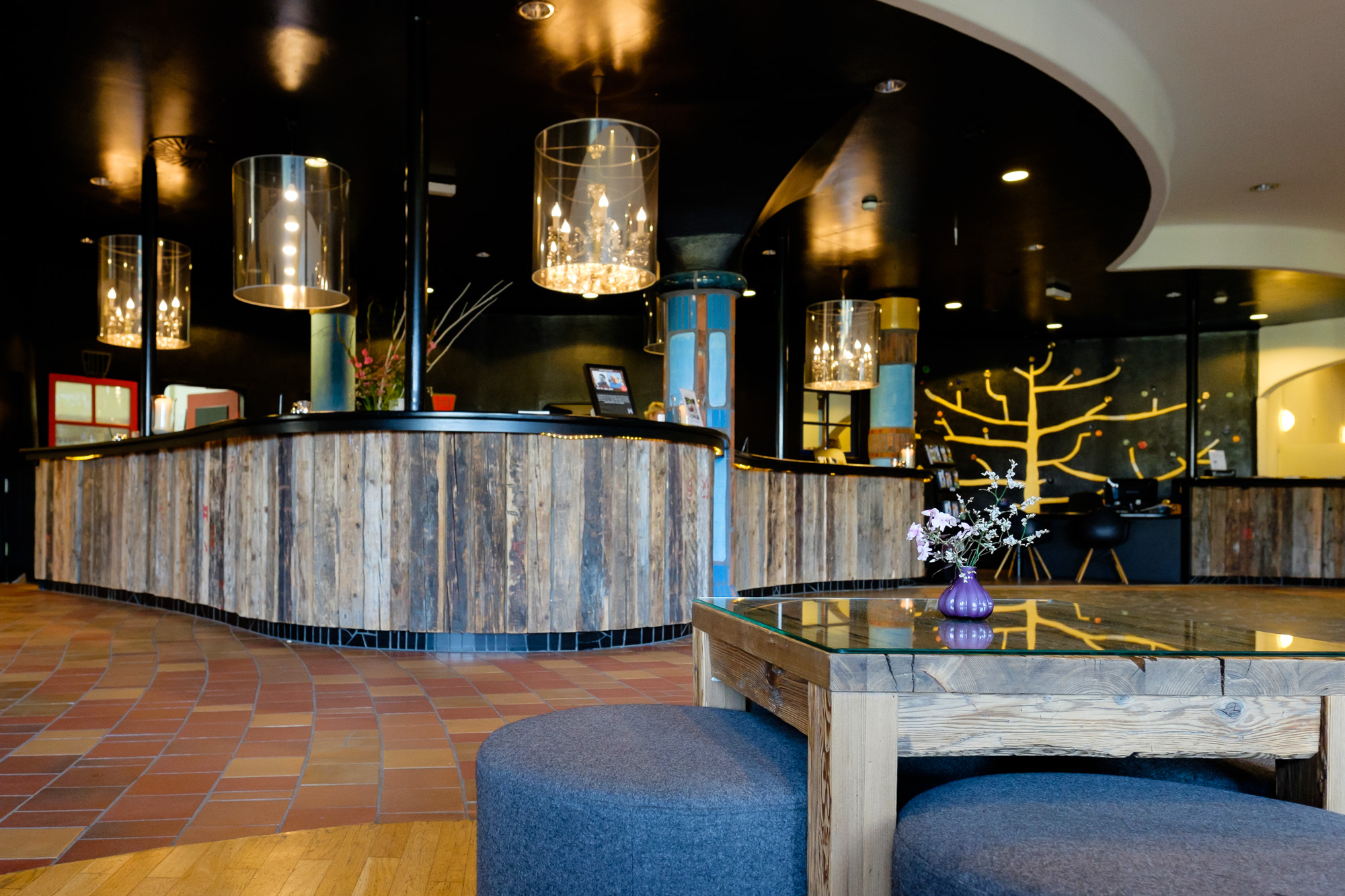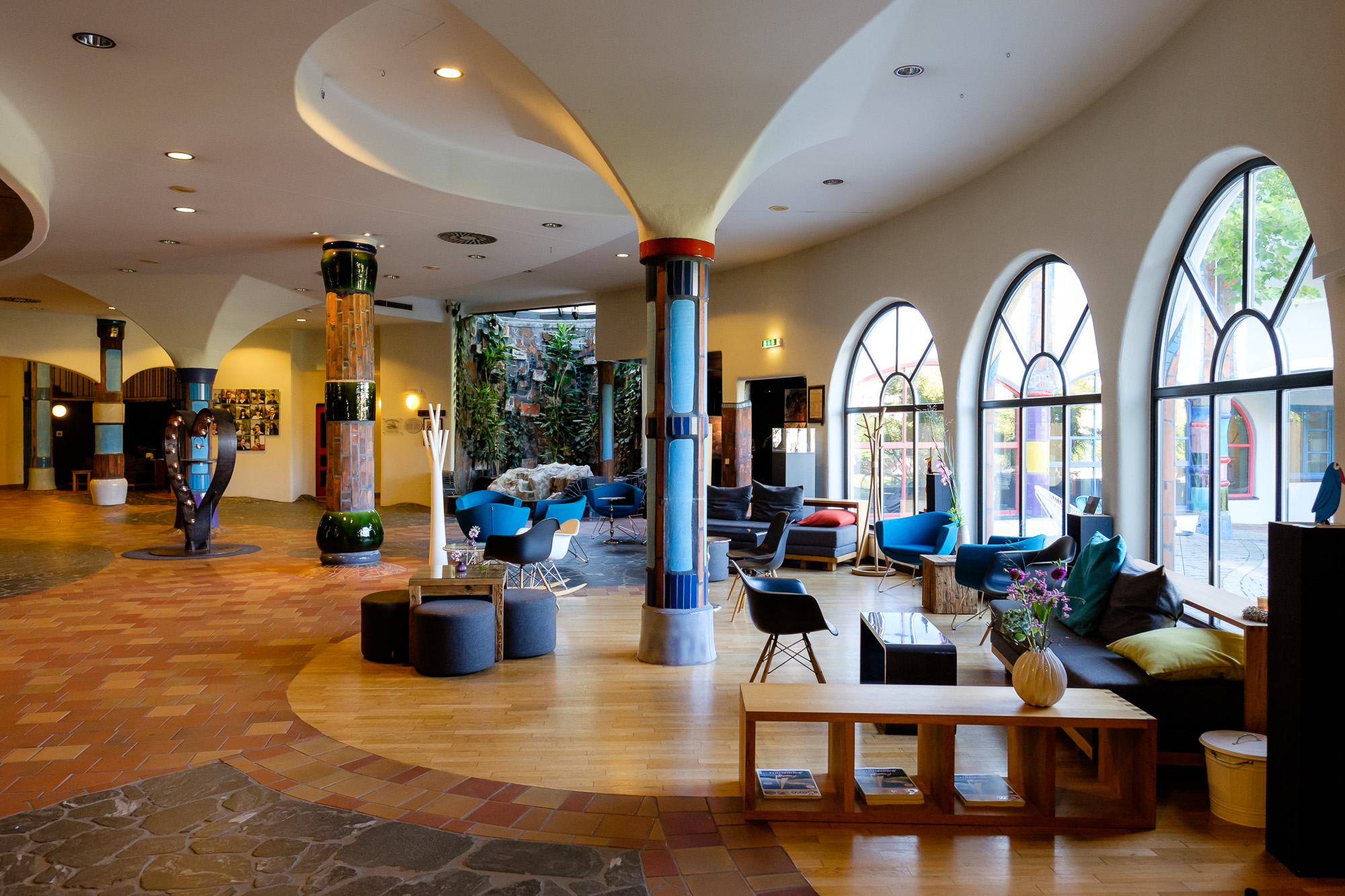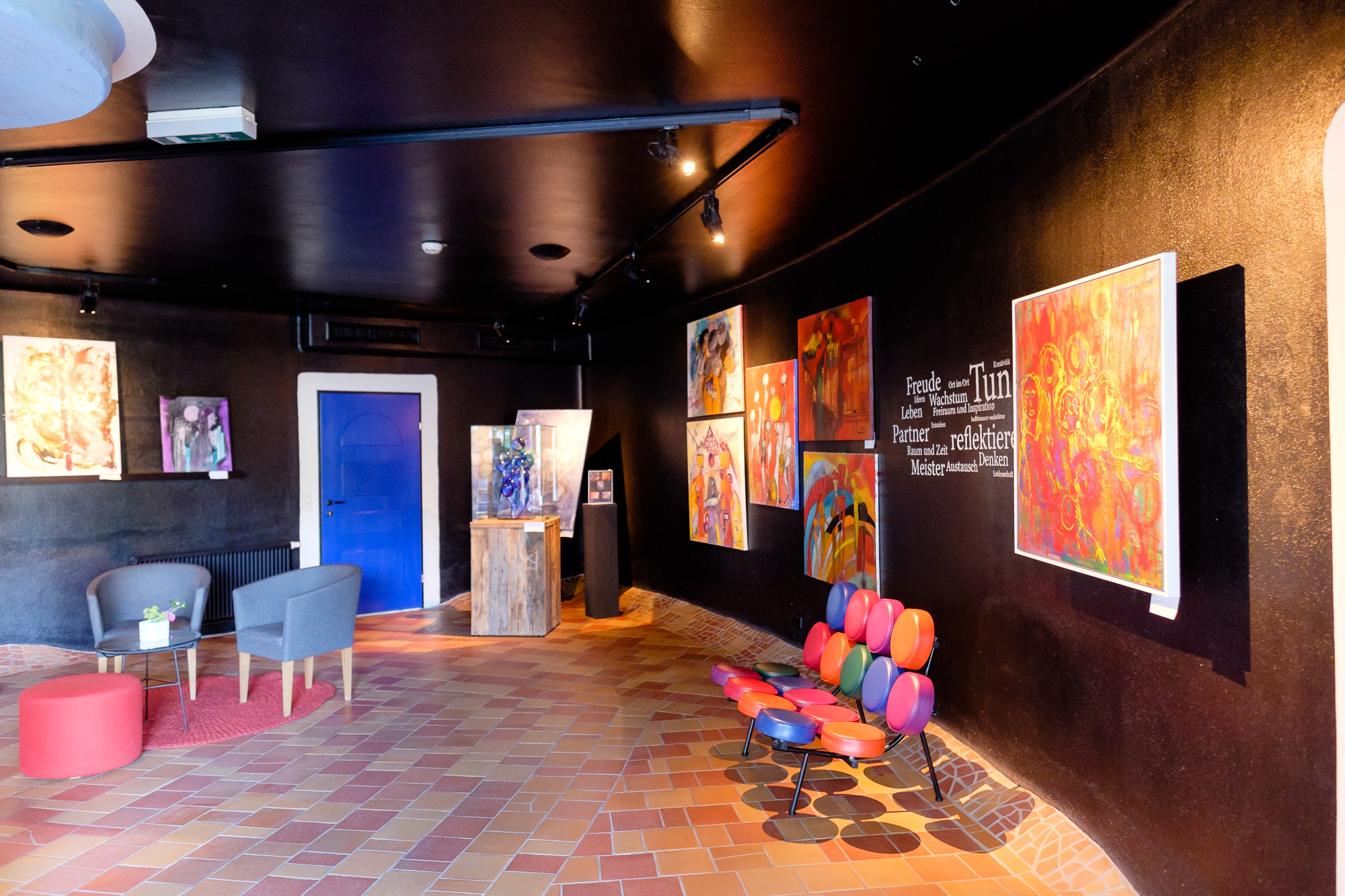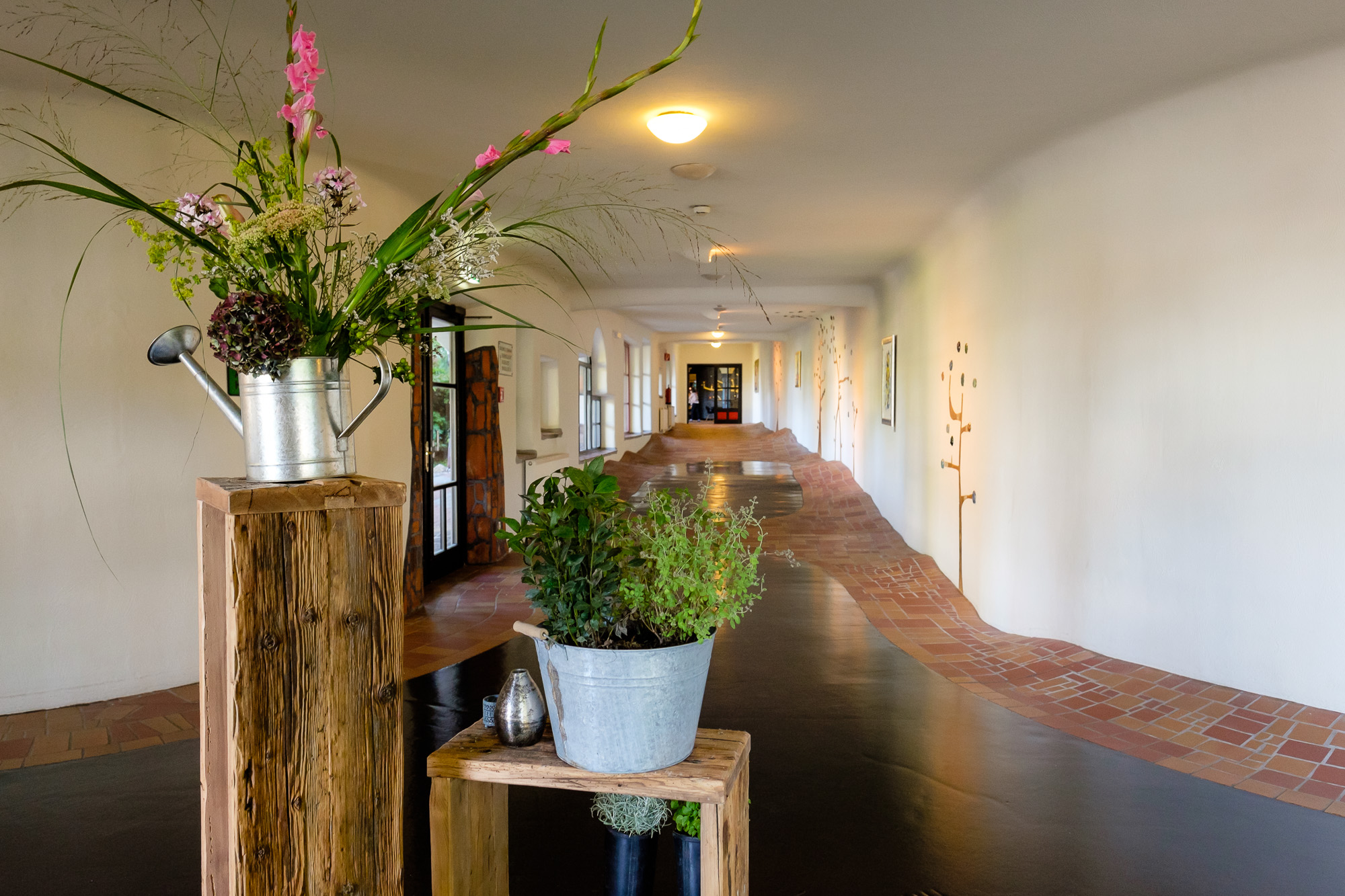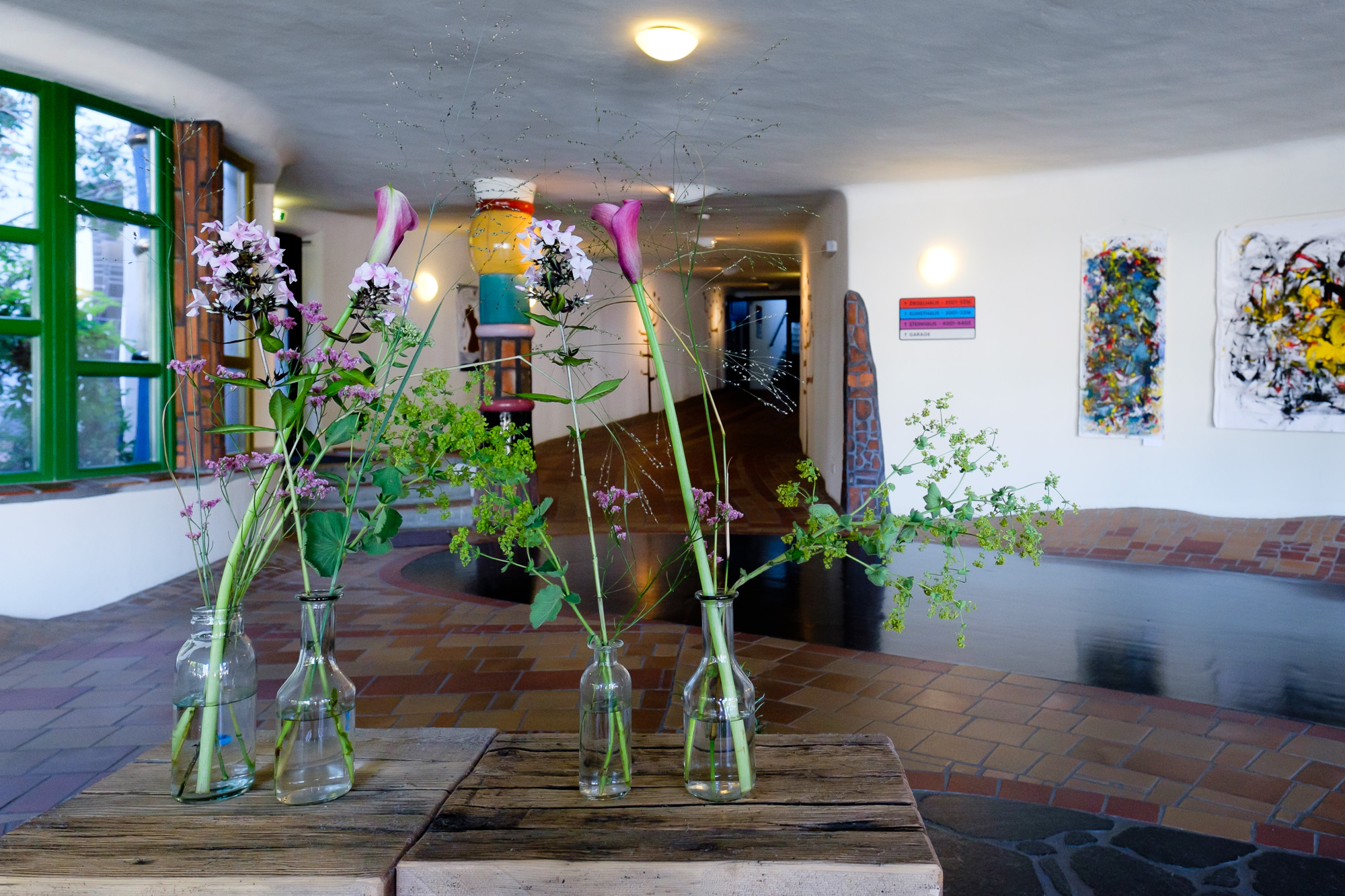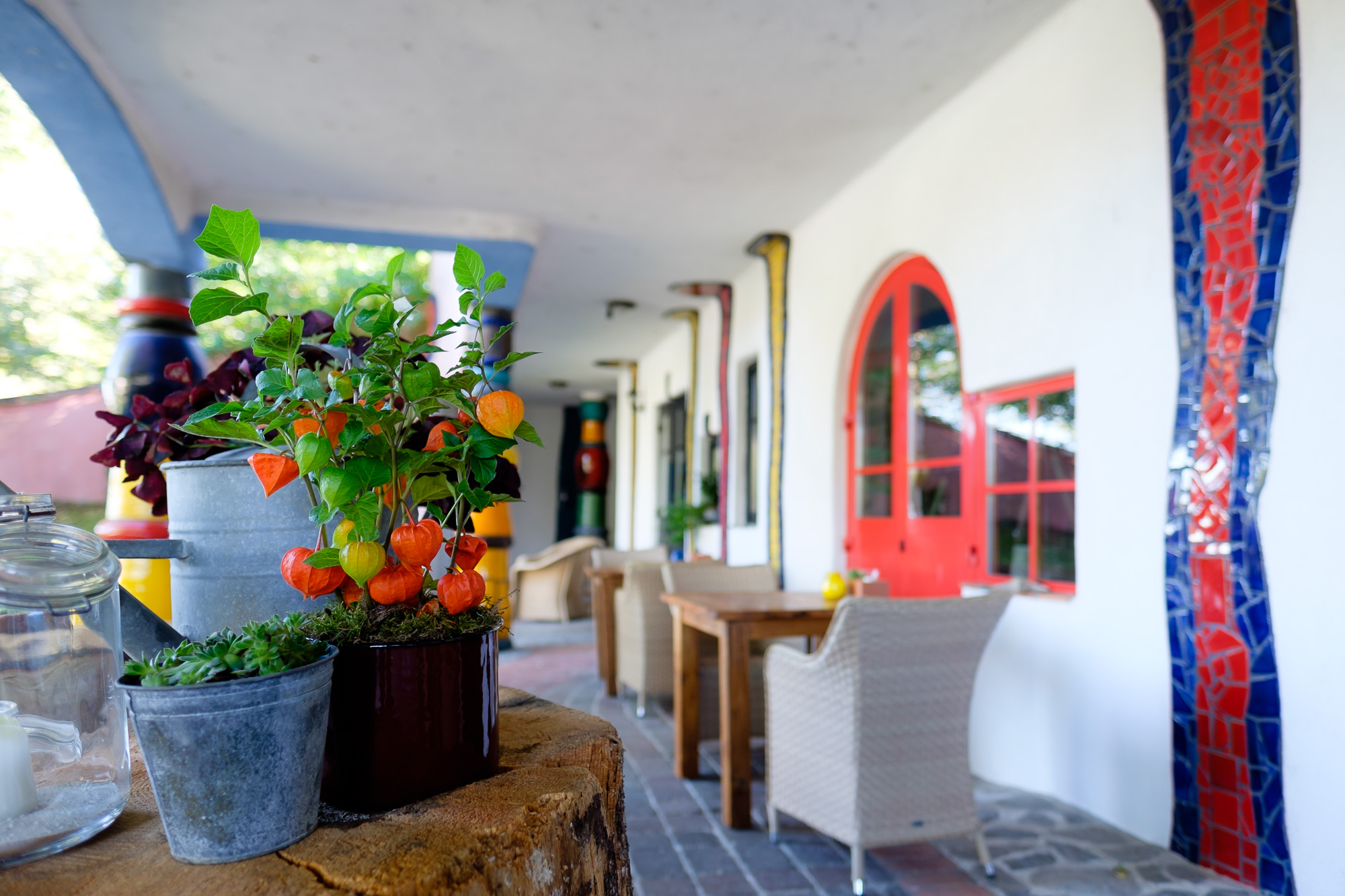 The structure is a collection of different buildings that have hotel rooms, restaurants, common areas, wellness areas and the thermal baths. Everything is connected by walkways that take a little time to get used to.
It's like living in "Alice in Wonderland"!
I spent two days exploring every hidden corner of this paradise, looking for all the best details. Nothing here is predictable or repetitive!
It's so much fun to explore and look around and there's absolutely no time to get bored!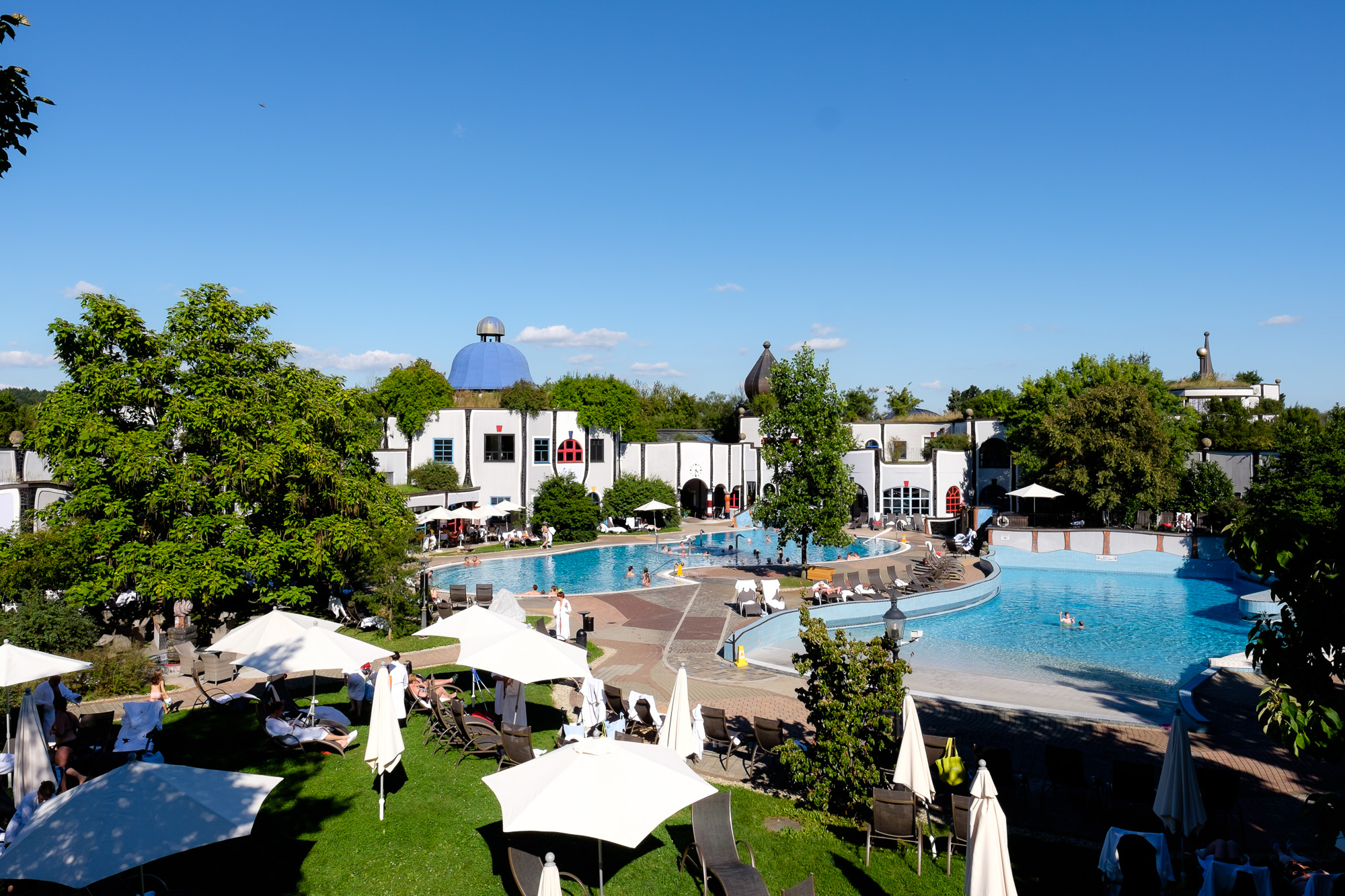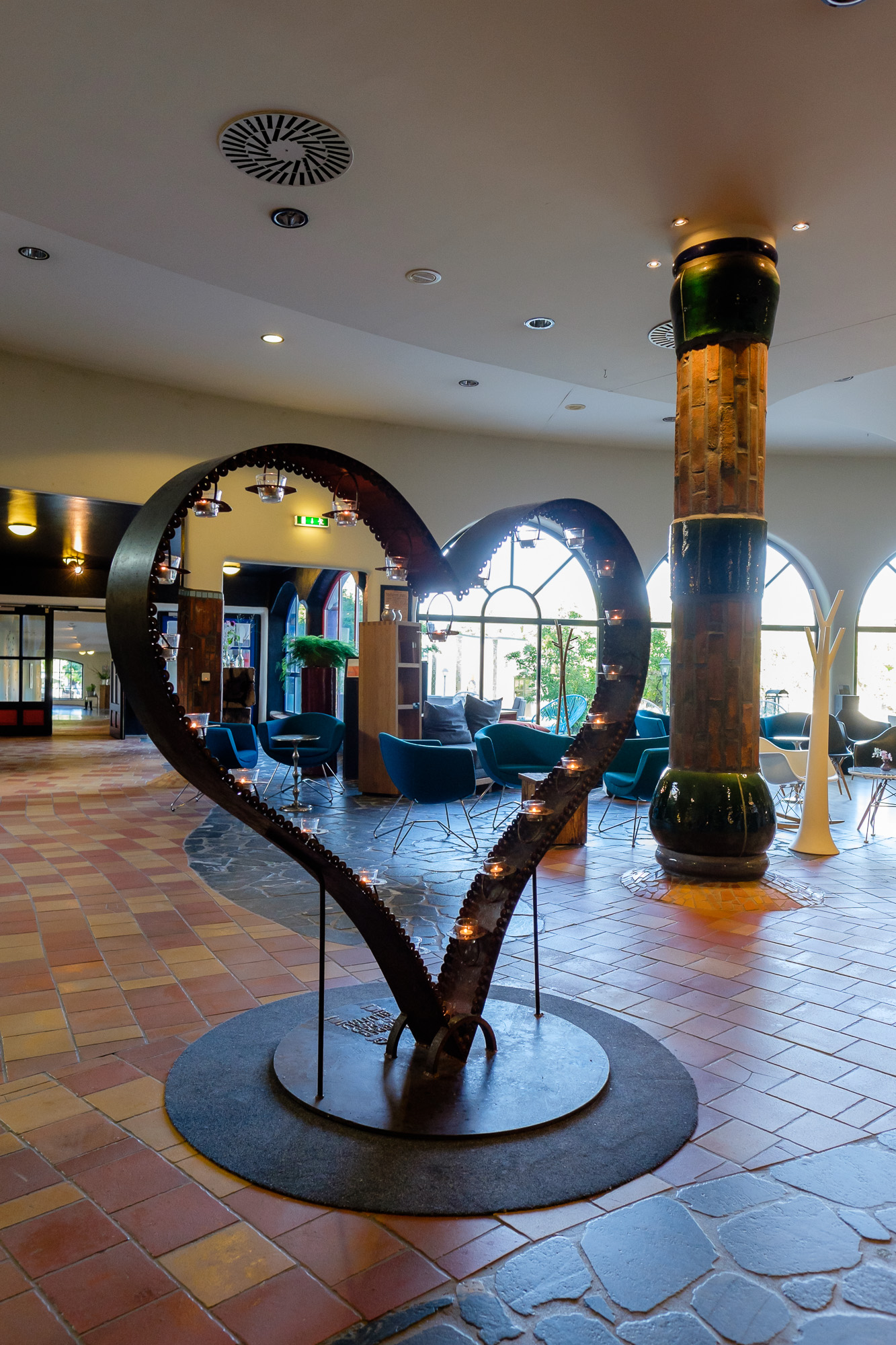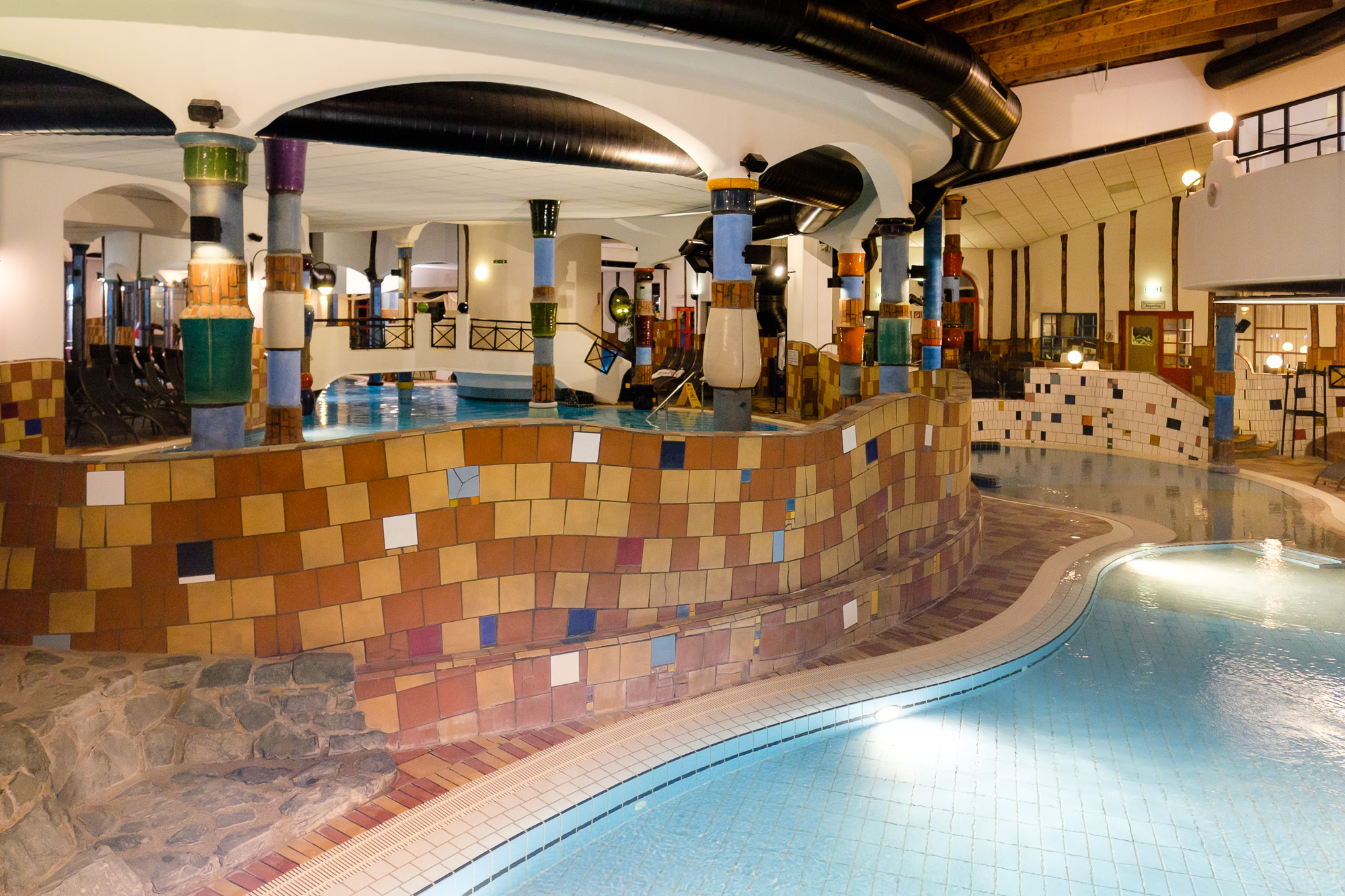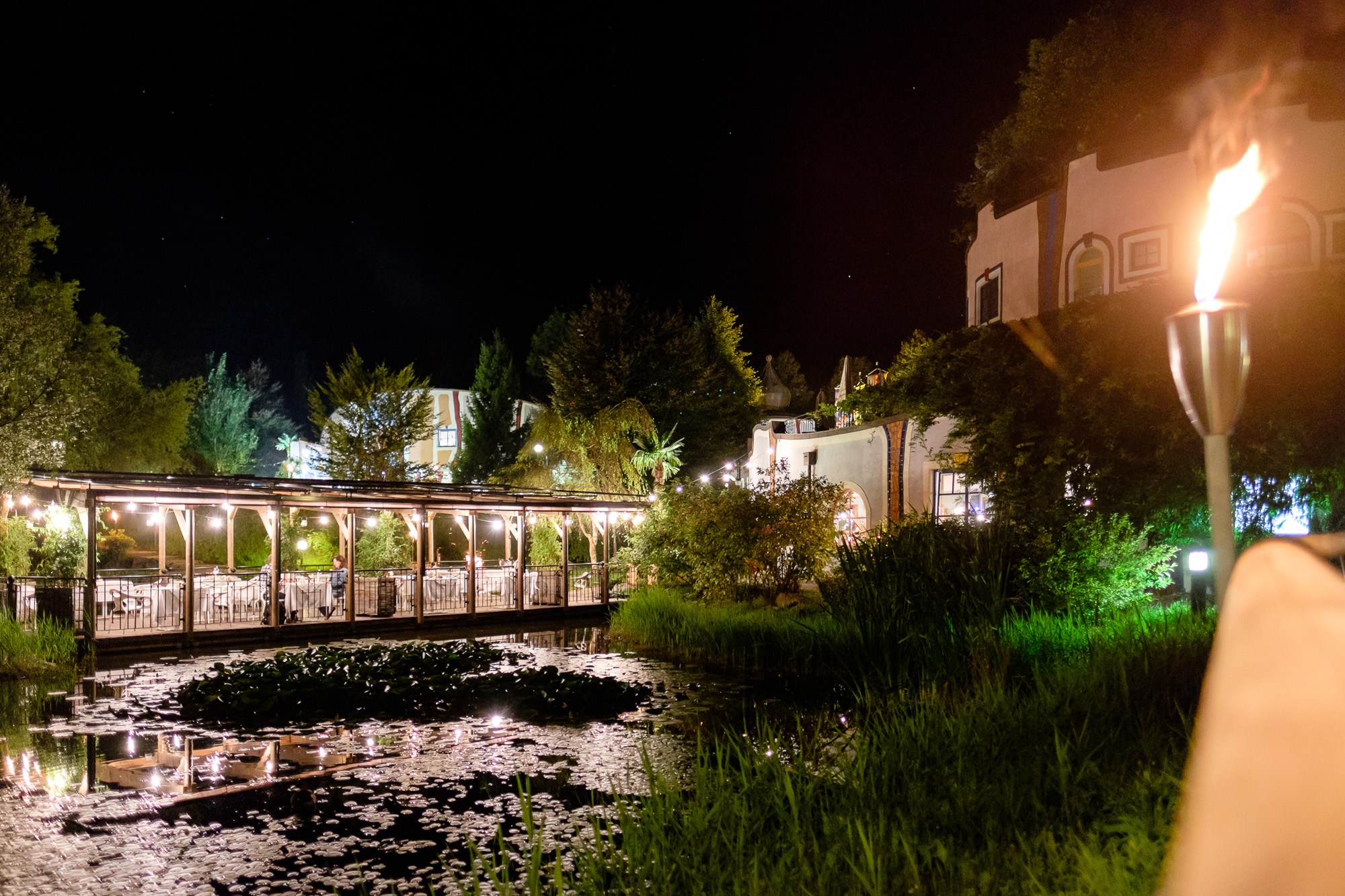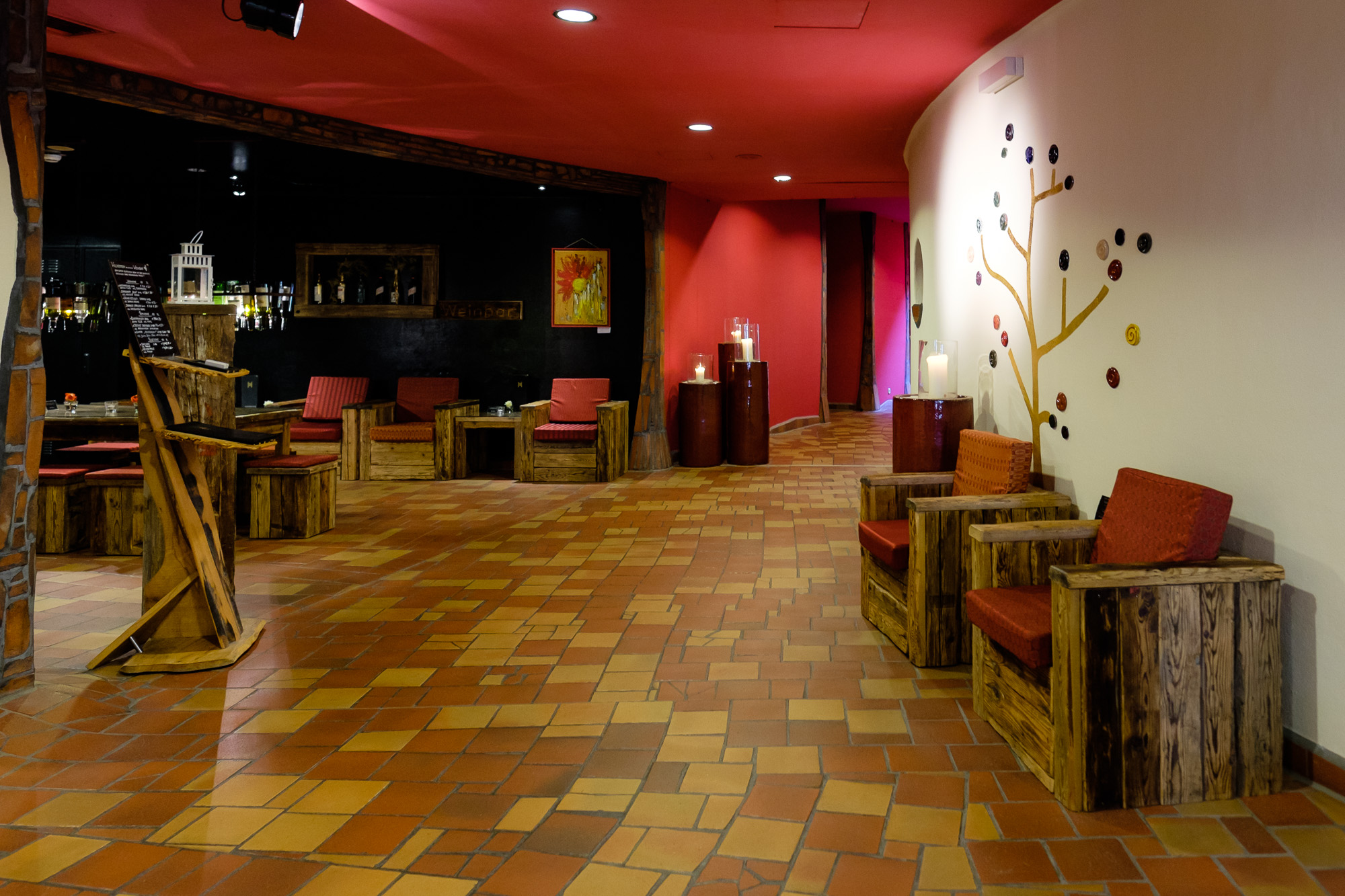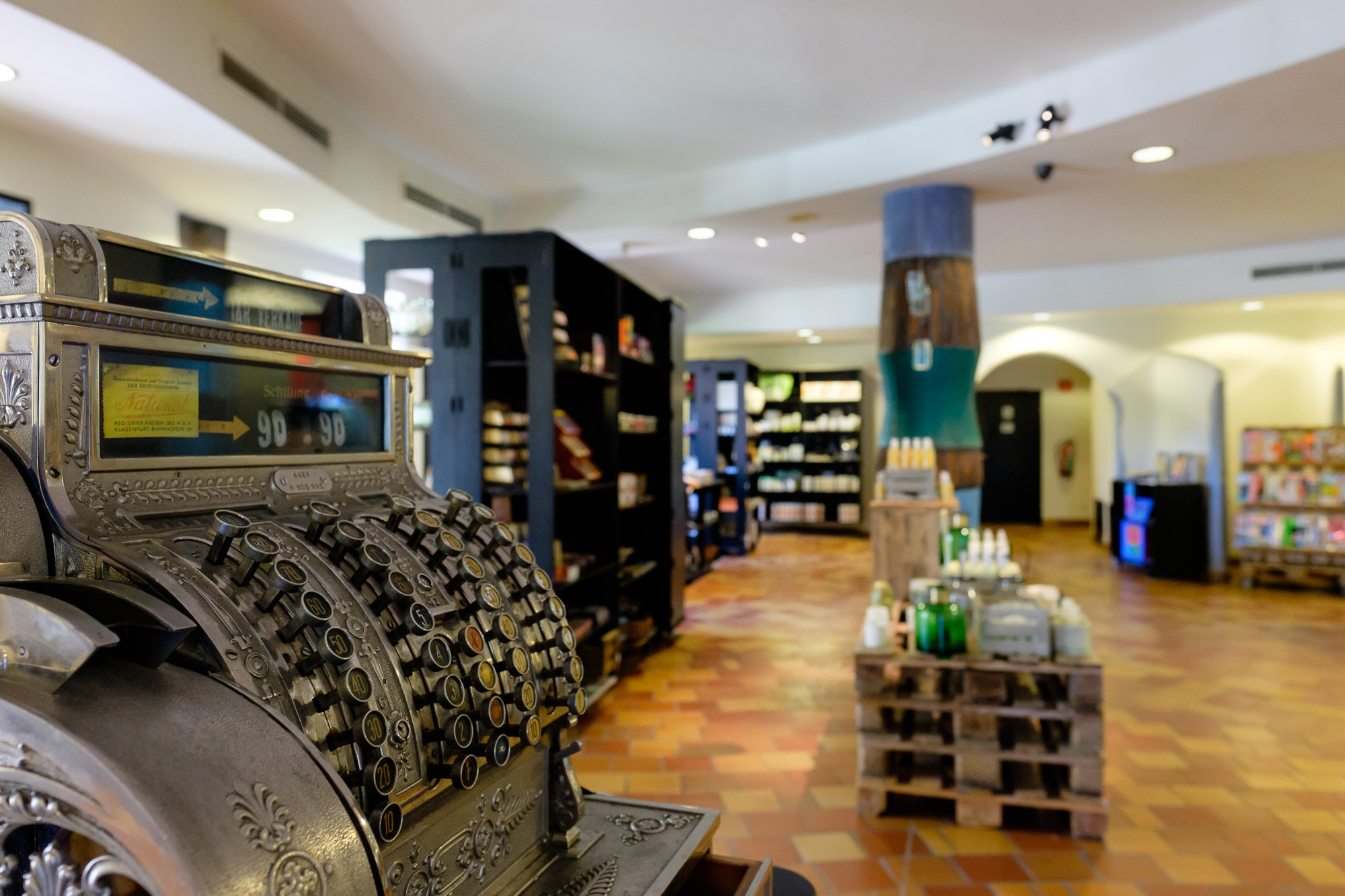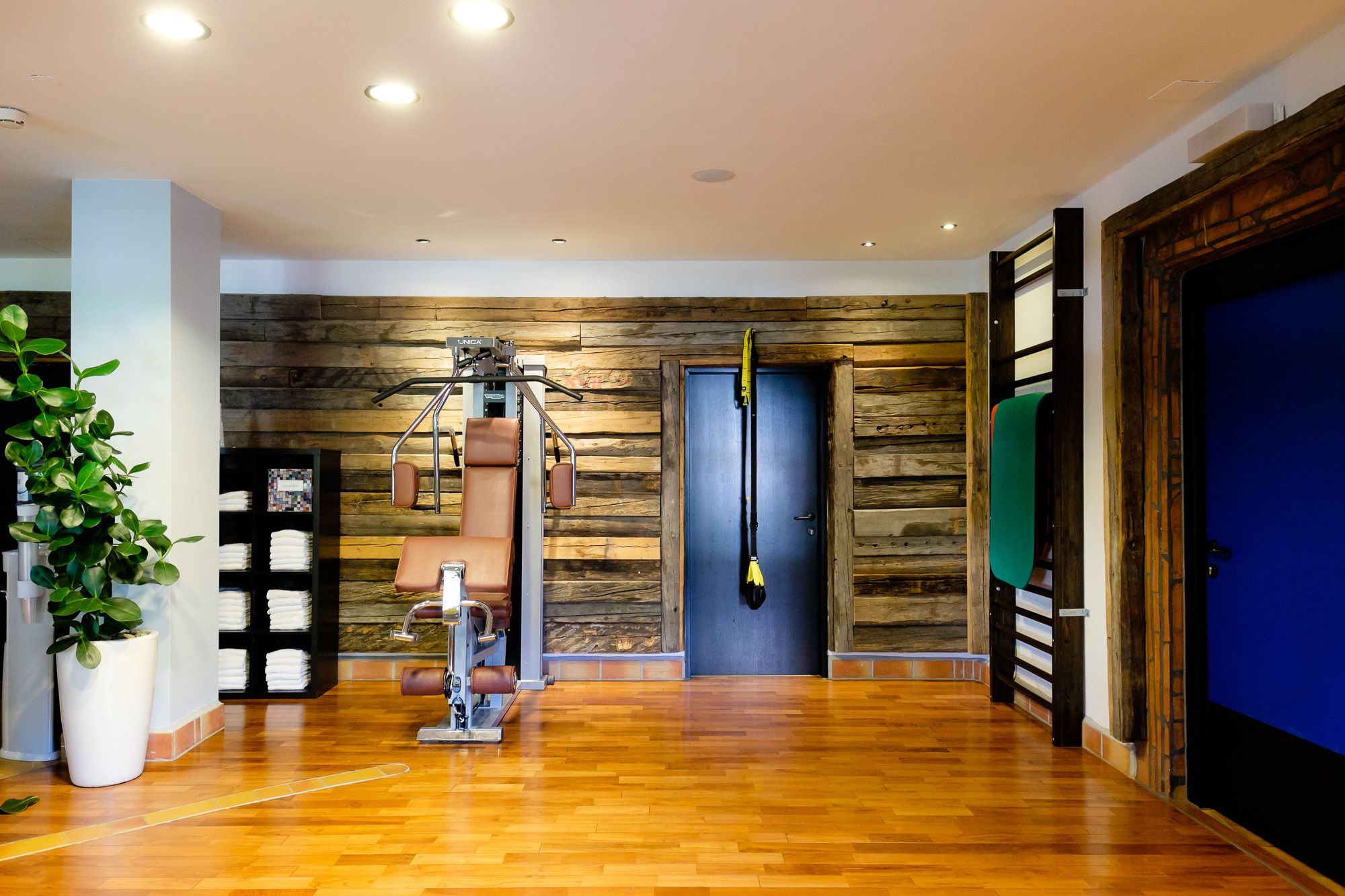 To tell you everything about this wonderful wellness and relax location I'd need about 7 entire pages, but I'll try my best to summarize all the wonderful details I'd love to share with you.
The centre of this thermal haven is the water that comes from the two springs: Melchior and Vulkania. The spring Vulkania flows 3.000 metres below ground at 110°C and it's very rich water, filled with minerals and salts, that then becomes a lake with a 37°C temperature.
When you bath in these waters you should do so for at least 25 minutes, so that your stress markers are greatly reduced (proved by an international study from 2010, based on the levels of cortisone in the saliva); I admit that I didn't feel much difference in my saliva, but my skin felt amazing!
After a few seconds my skin felt much smoother, an almost silky feeling, that you'll feel straight away as you soak in the water.
After my bath in the Vulkania water, I realize there's almost everything here: a set of swimming pools with lanes and timers for whoever loves swimming, Jacuzzis and pools with various different temperature.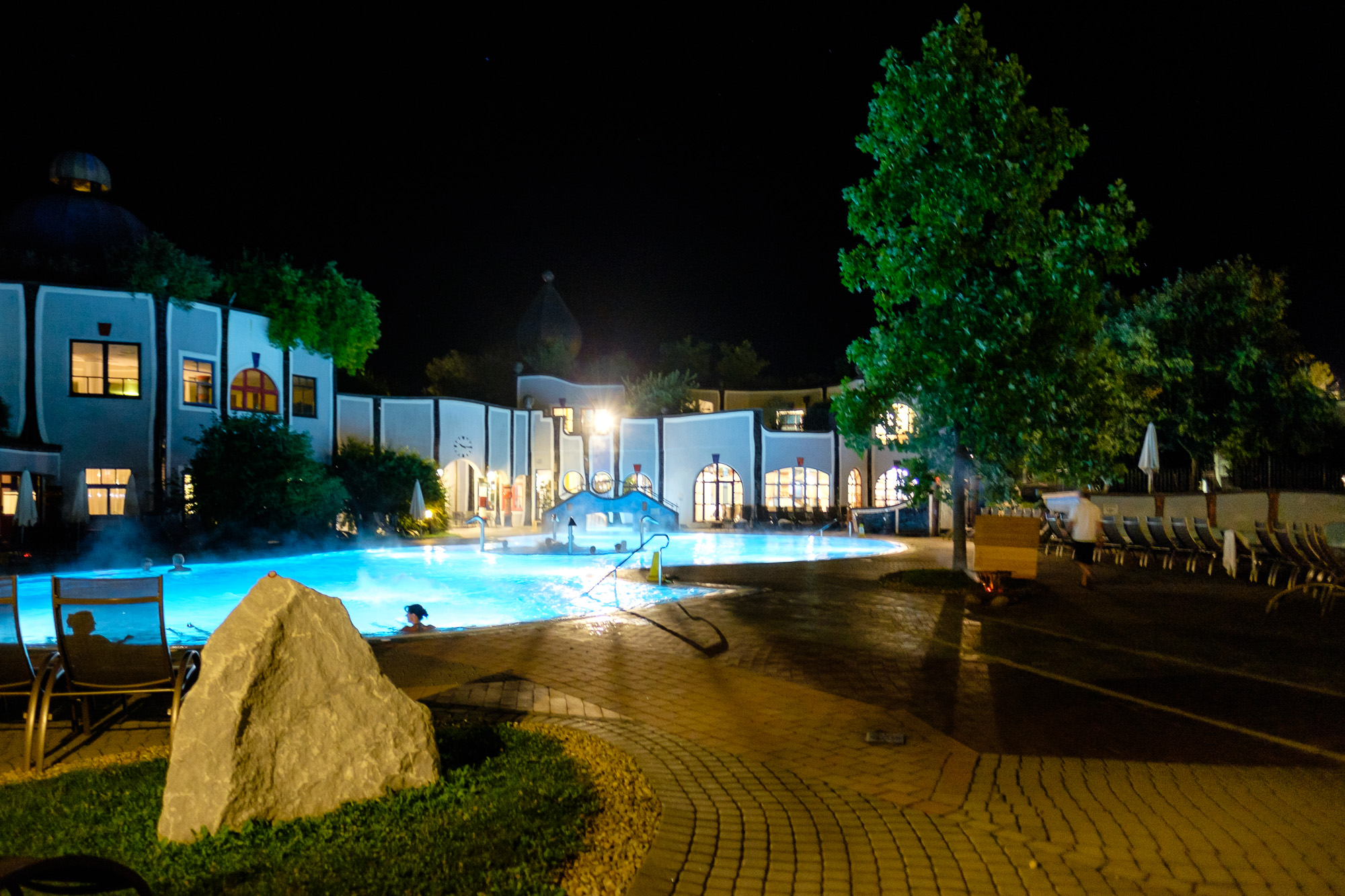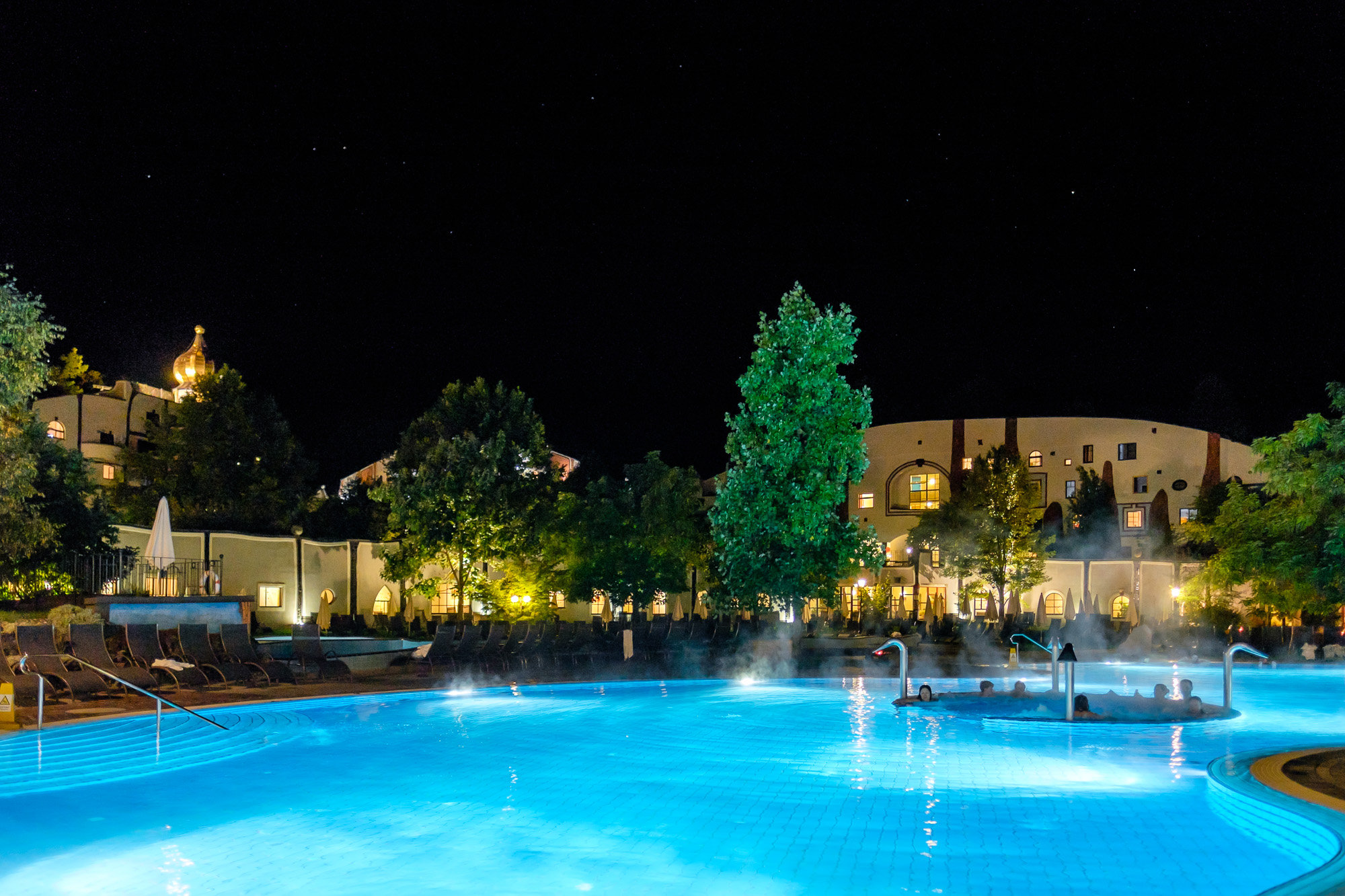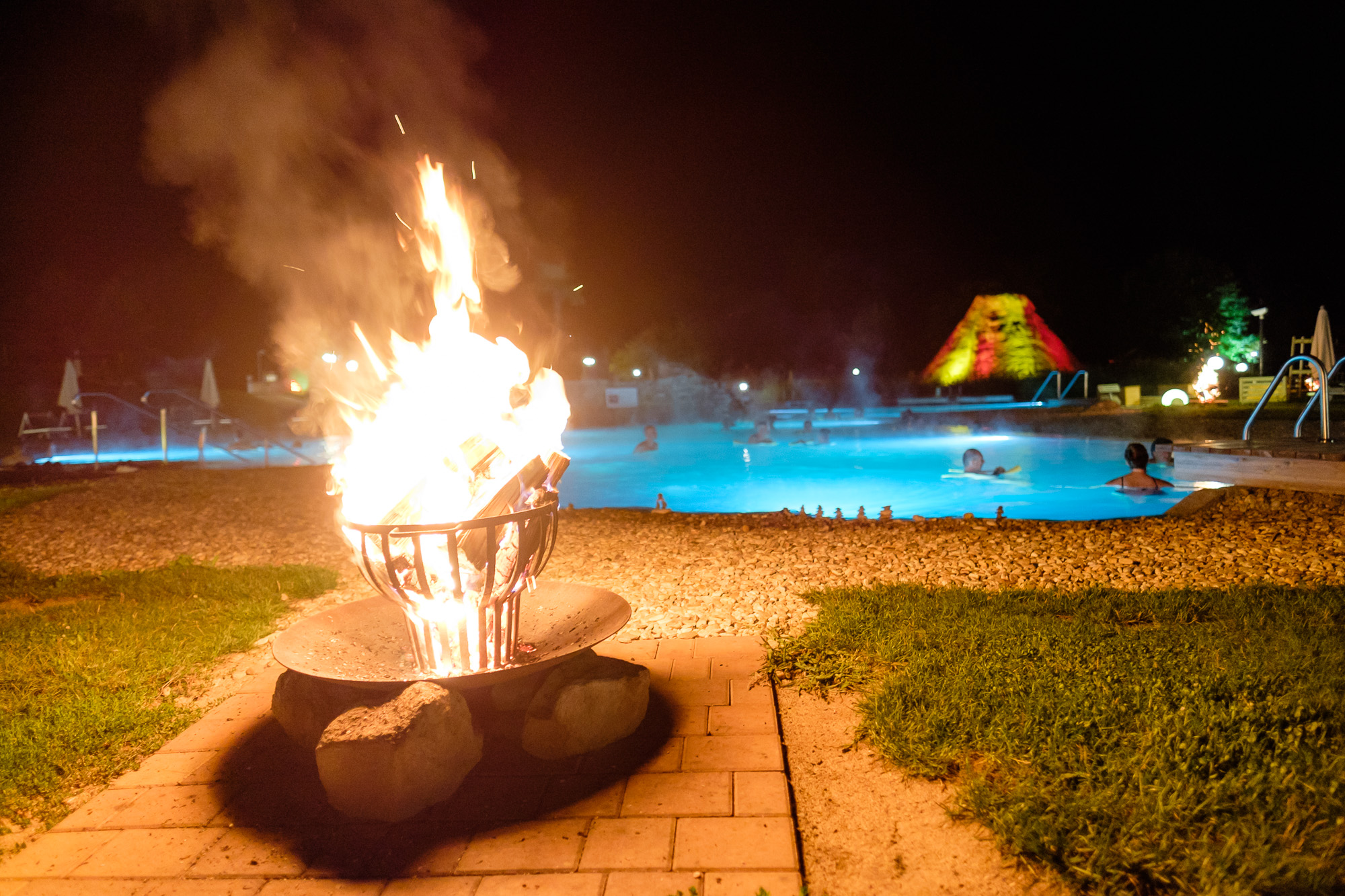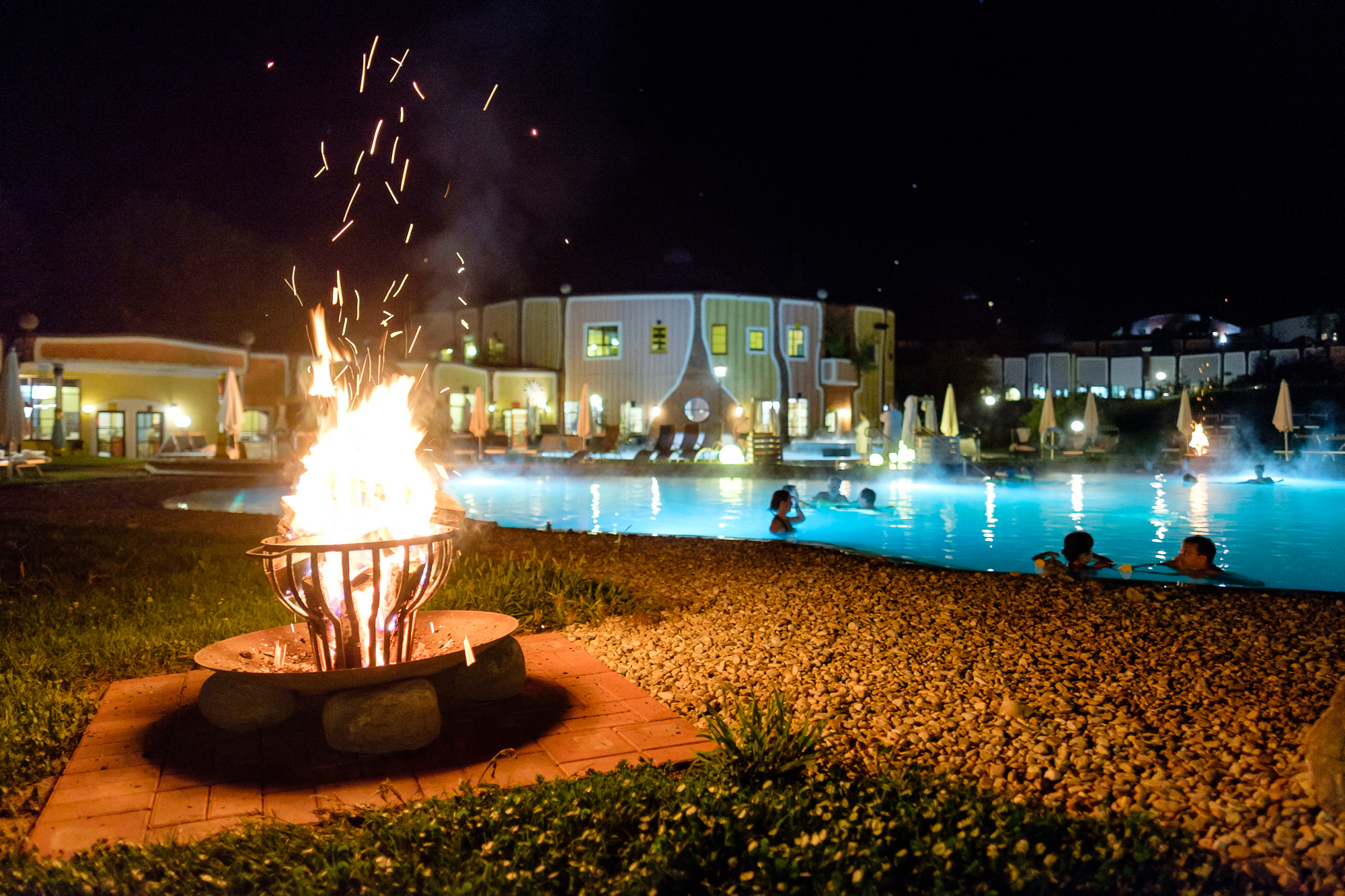 The grand total is: 11 indoor and outdoor pools, one pool with artificial waves, 1 swimming pool for children, Jacuzzi baths, a therapeutic lake, underwater music, outdoor Finnish sauna, rock saunas, Turkish sauna, roman baths, aroma rooms and much, much more (I suggest you take a look at their website).
And if this doesn't seem enough, there's also a SPA with its large number of cosmetic treatments and proper therapies. I tried two of their massage treatments and I can assure you it was worth it, I felt completely regenerated in two sessions.
Surrounded by all this wellness you should not forget your diet, and obviously Bad Blumau wouldn't be complete without an excellent culinary choice.
Their breakfast is pure art, its just missing a red velvet curtain at the entrance and for the rest you will feel the main character in an show of organic local tastes.
I've probably never spent so much time at the breakfast table, almost as if it was Easter morning, but I needed to try a bit of everything!
You have a choice 5 different types of milk (lactose free, soja milk, almond milk…), all the marmalades and jams are home made and organic, the water is flavoured with rose petals, cucumber, mint and so on. The eggs, butter and yogurt are from local farms, nothing industrial or pre confectioned!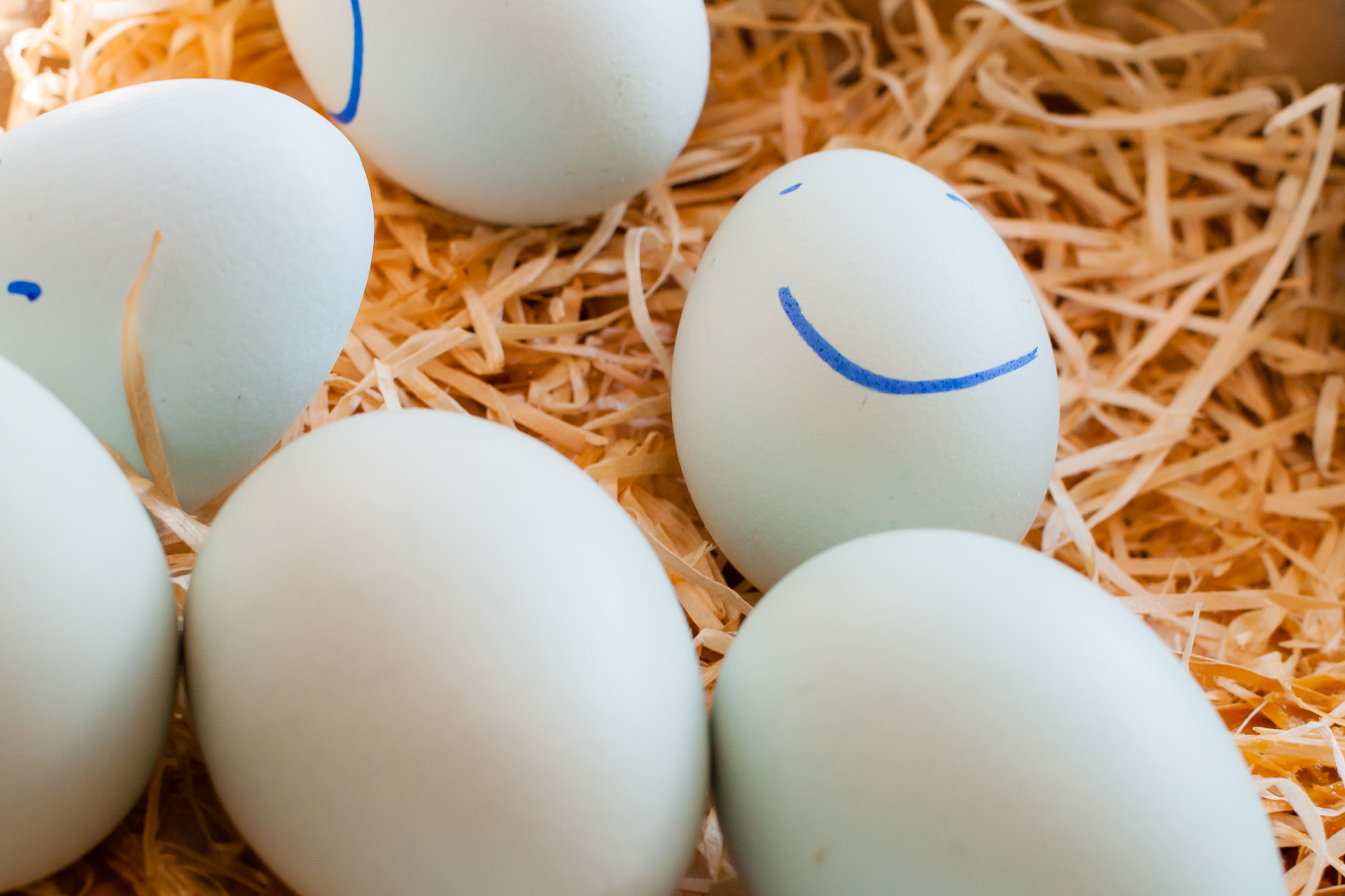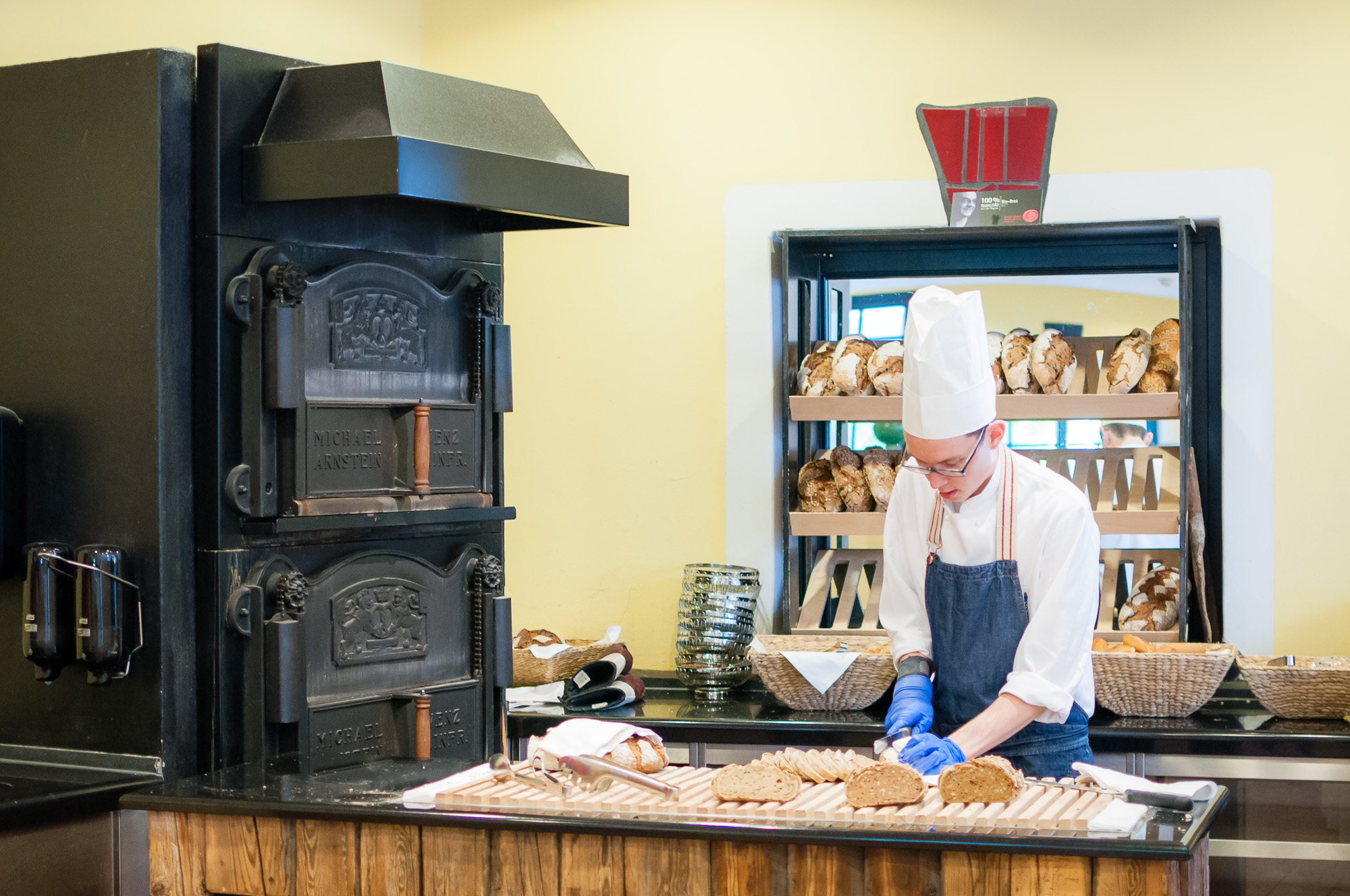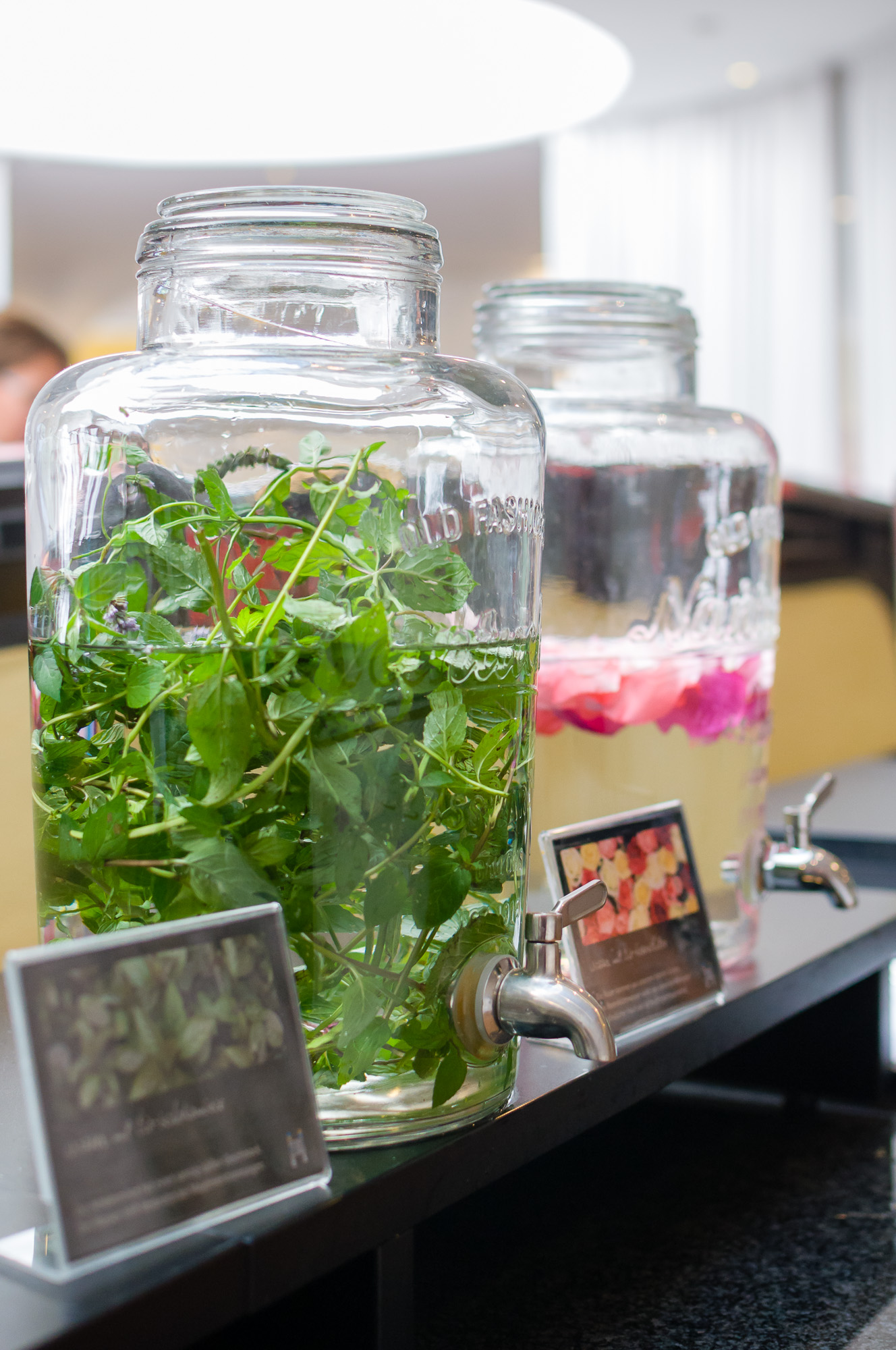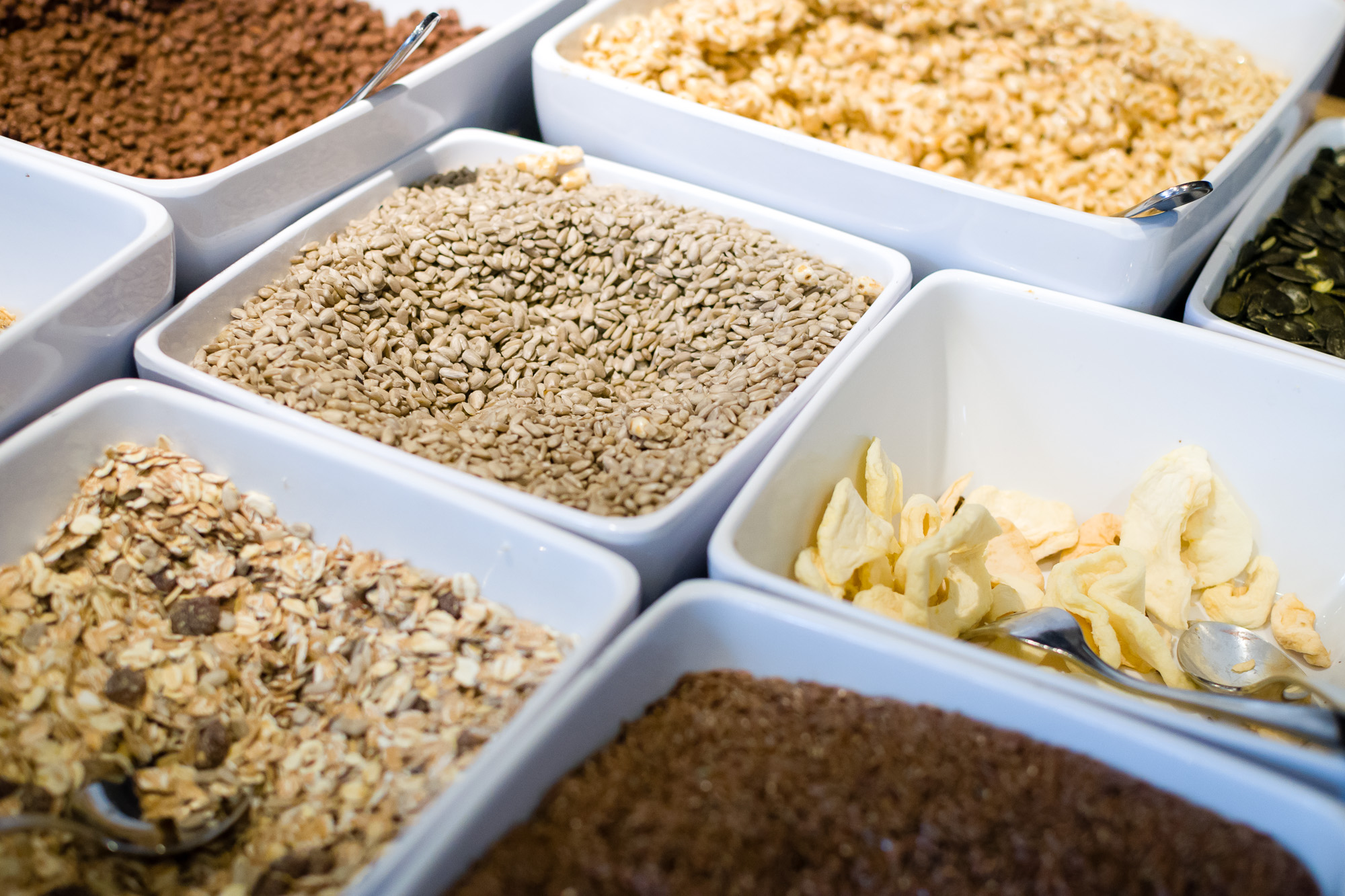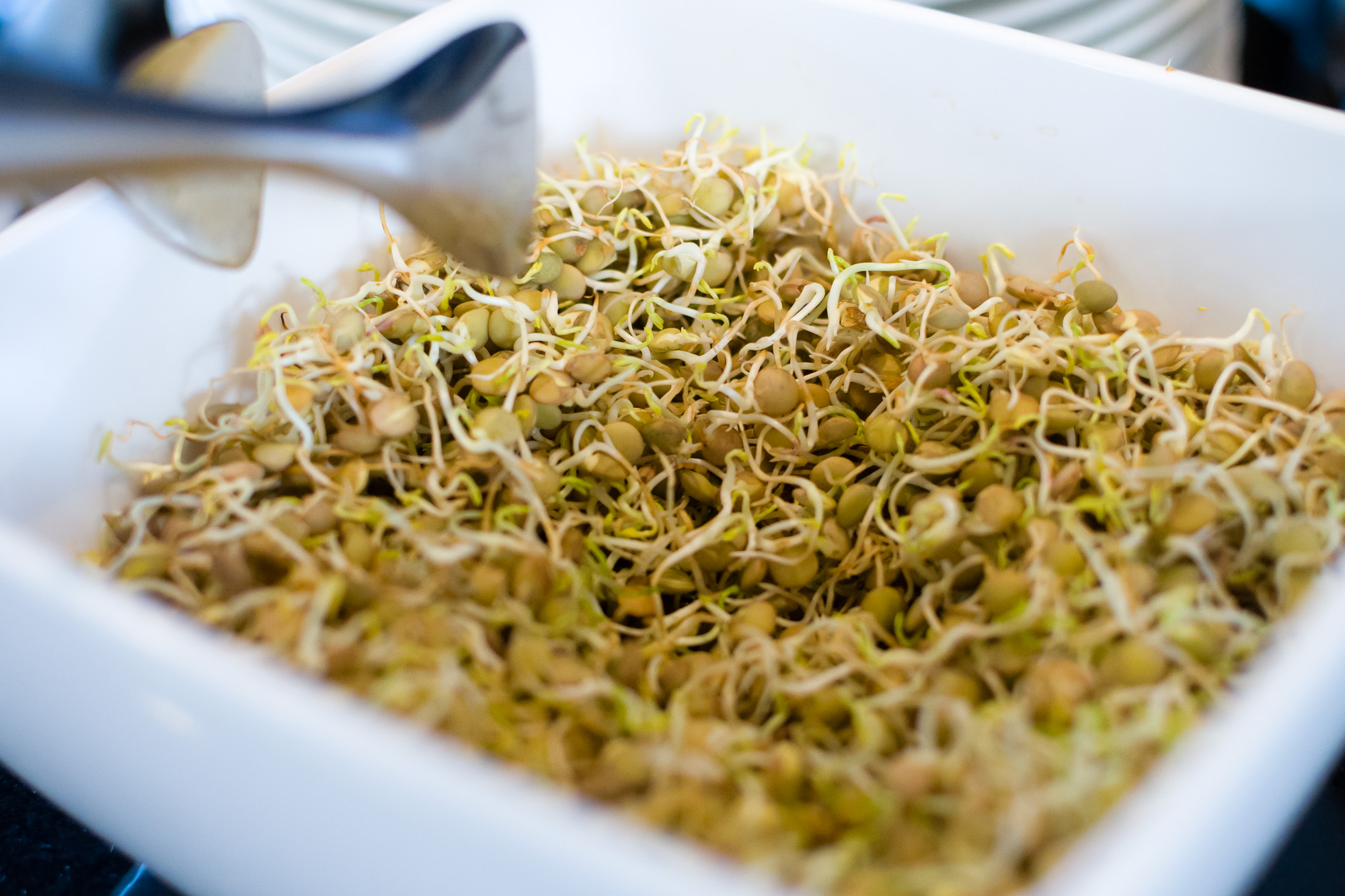 Now you understand why I was worried to go too much into detail!
And I haven't even started telling you about everything there's to see in the local area…
And so, surrounded by nature, architecture, thermal baths and great food, it's the ideal place to spend some of the most relaxing days imaginable!
So when you don't know where to go to escape from your hectic lives, remember BAD BLUMAU!
Soon I'll also tell you about some wonderful local area worth discovering.
Ph. Andrea Zangrando