I've just returned from an incredible Easter holiday in Carinthia and I have to admit that I was thinking about publishing this article in twelve months. But then I realized that my experience could come in handy to someone else too… better to be prepared, right? I also had already given you a few tips for this Easter holiday 
But let's get back to business. I was lucky enough to be able to take a trip with my family and relax for a few days in the lovely Austrian mountains. I'm also even more lucky because I have a house in Bad Kleinkirchheim (BKK) that I often use as base camp when I'm travelling around the area.
I know these areas quite well but this time my holiday was above my expectations; maybe because of the lovely weather, or the great company but… I discovered lots of new things that I can't wait to tell you all about!
Let's start with the market in the center of Villach; there weren't a great number of little wooden stalls but the Easter decorations with colorful flowerbeds filled with tulips, yellow calendulas and red poppies filled my lungs with spring air.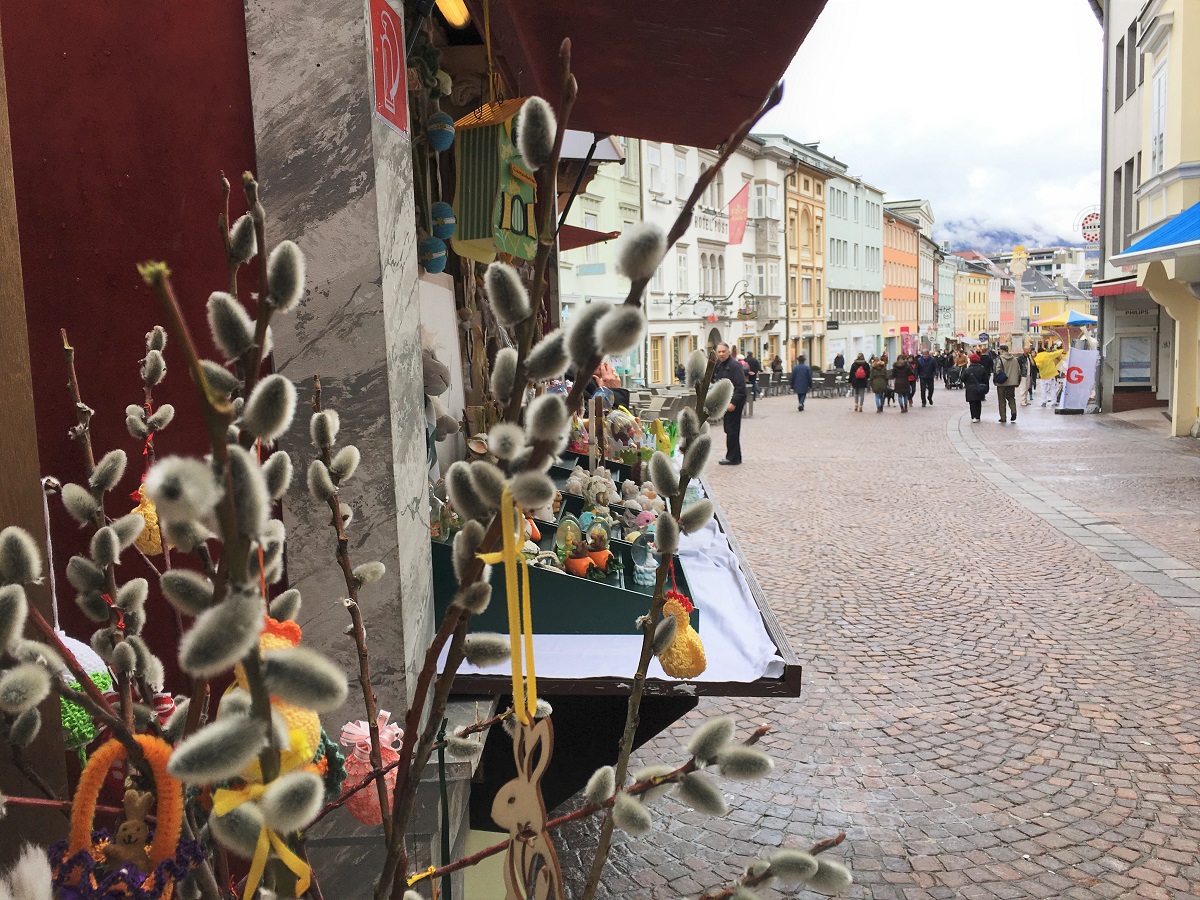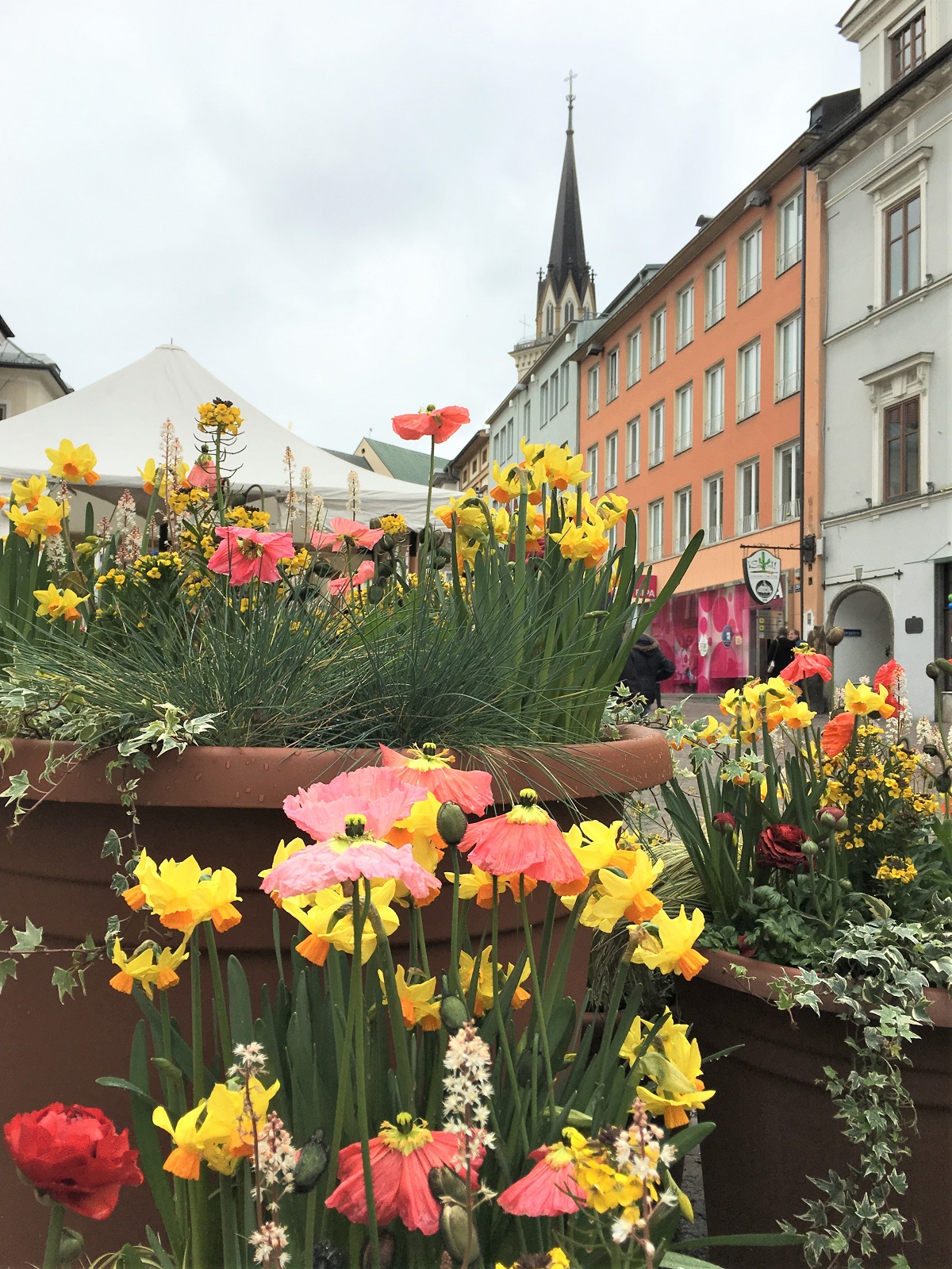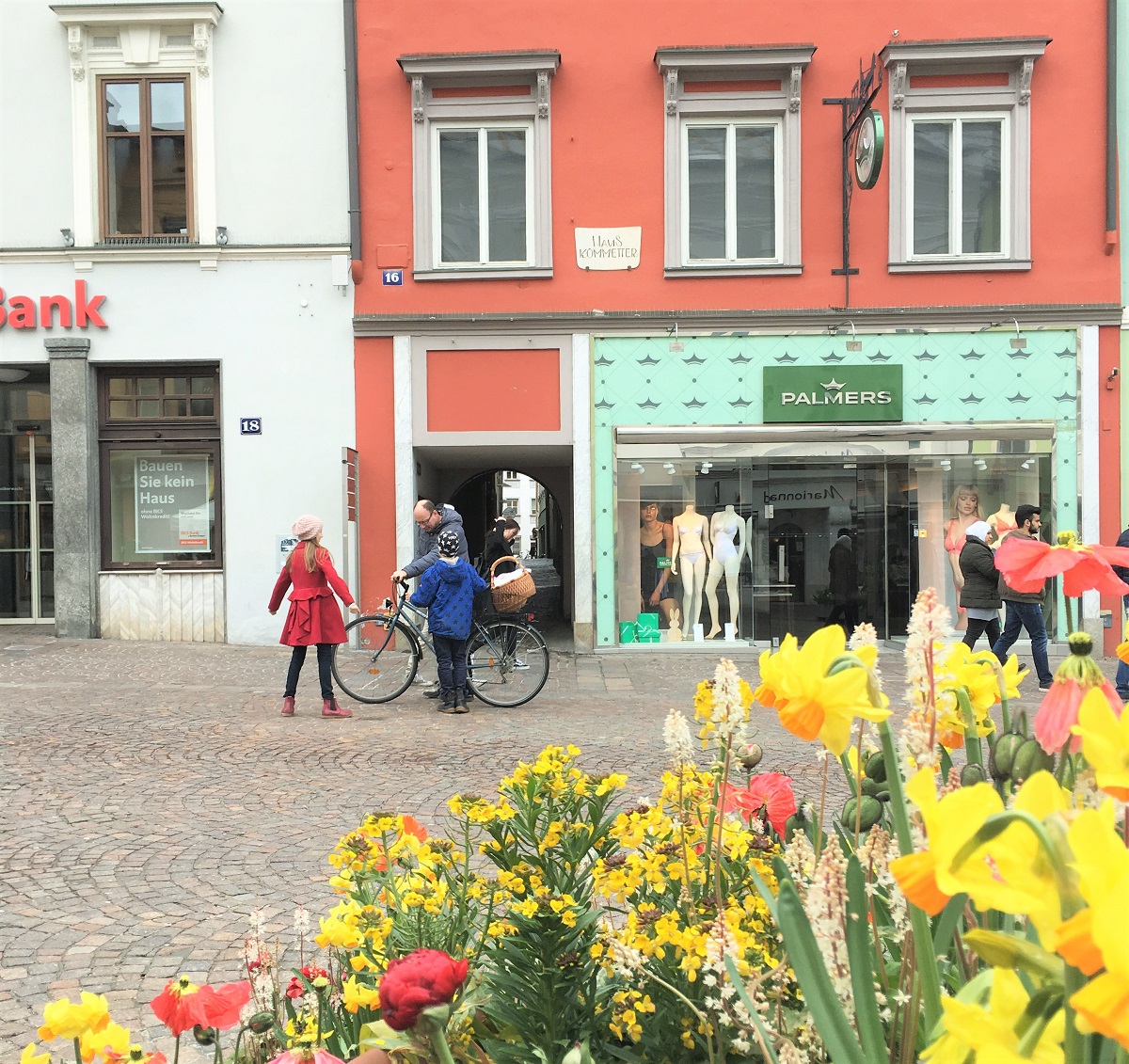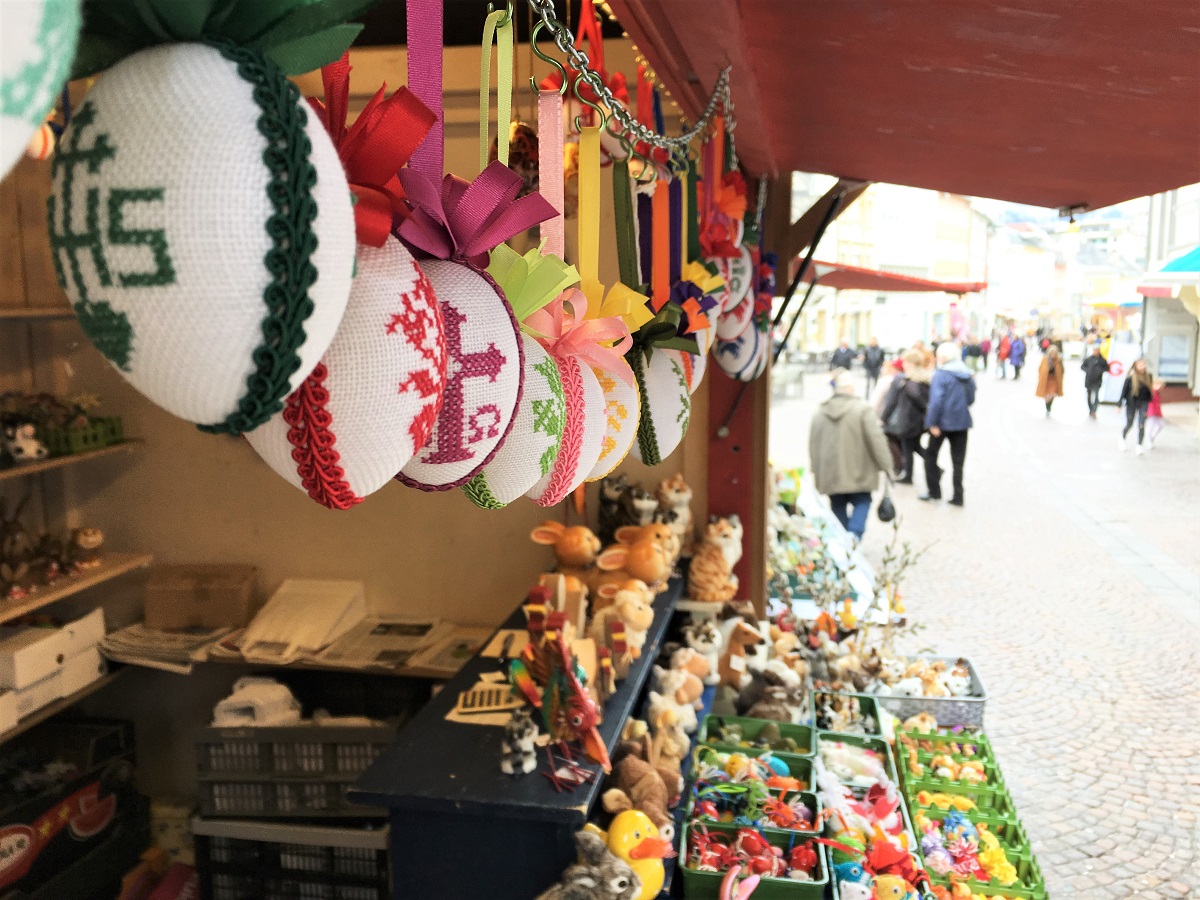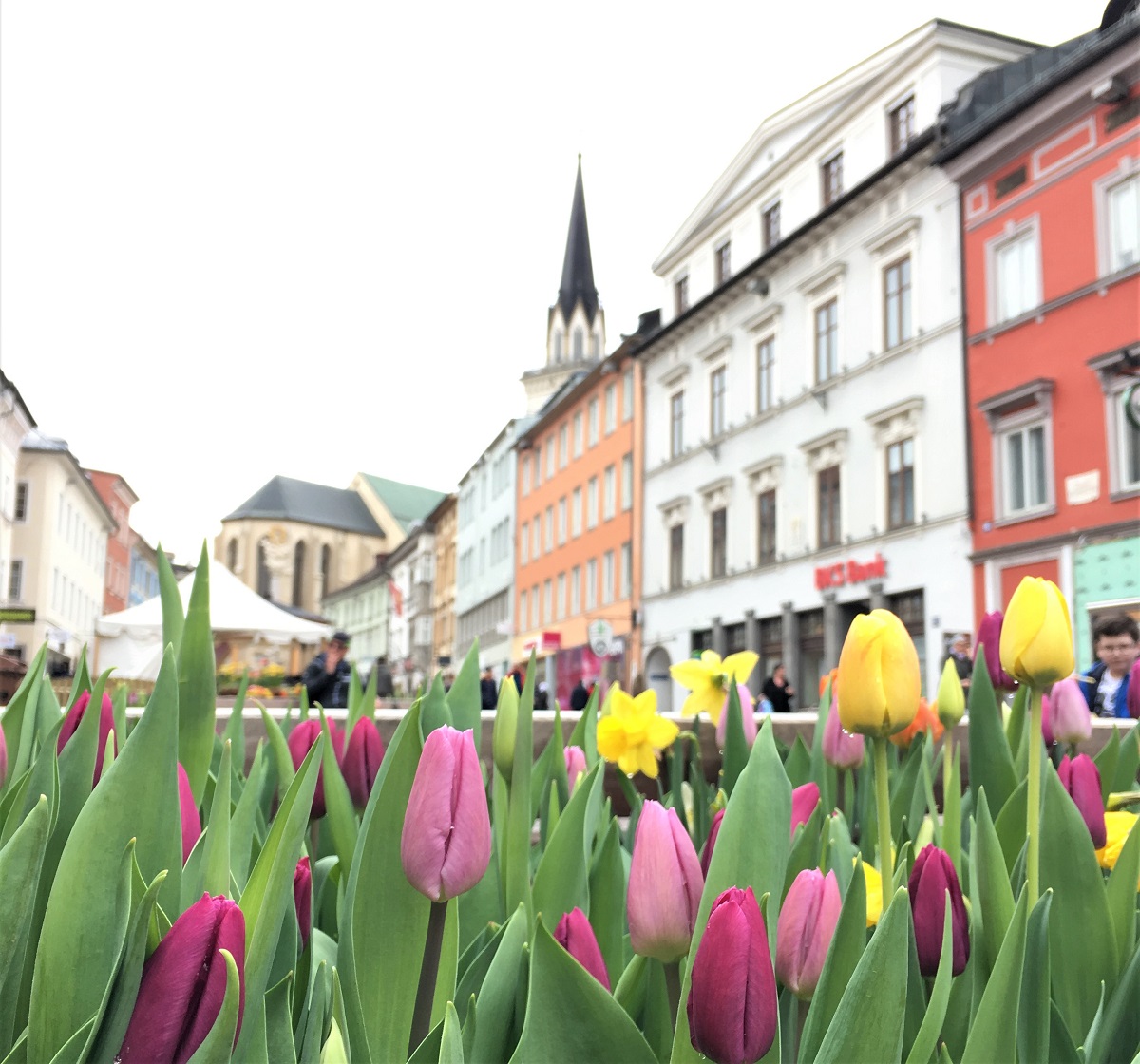 The pedestrian area has a park with a train for little children as well as an area with ponies.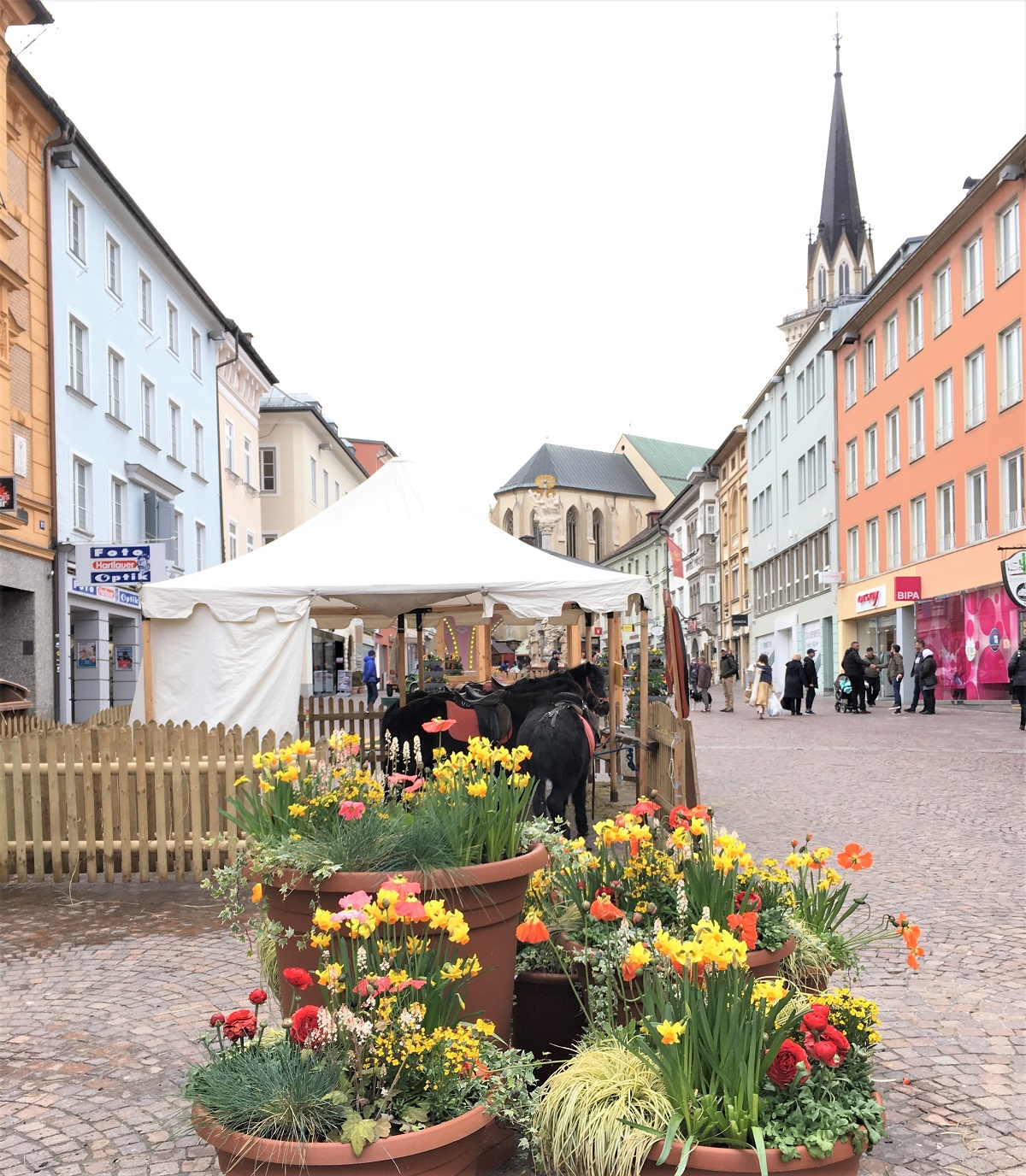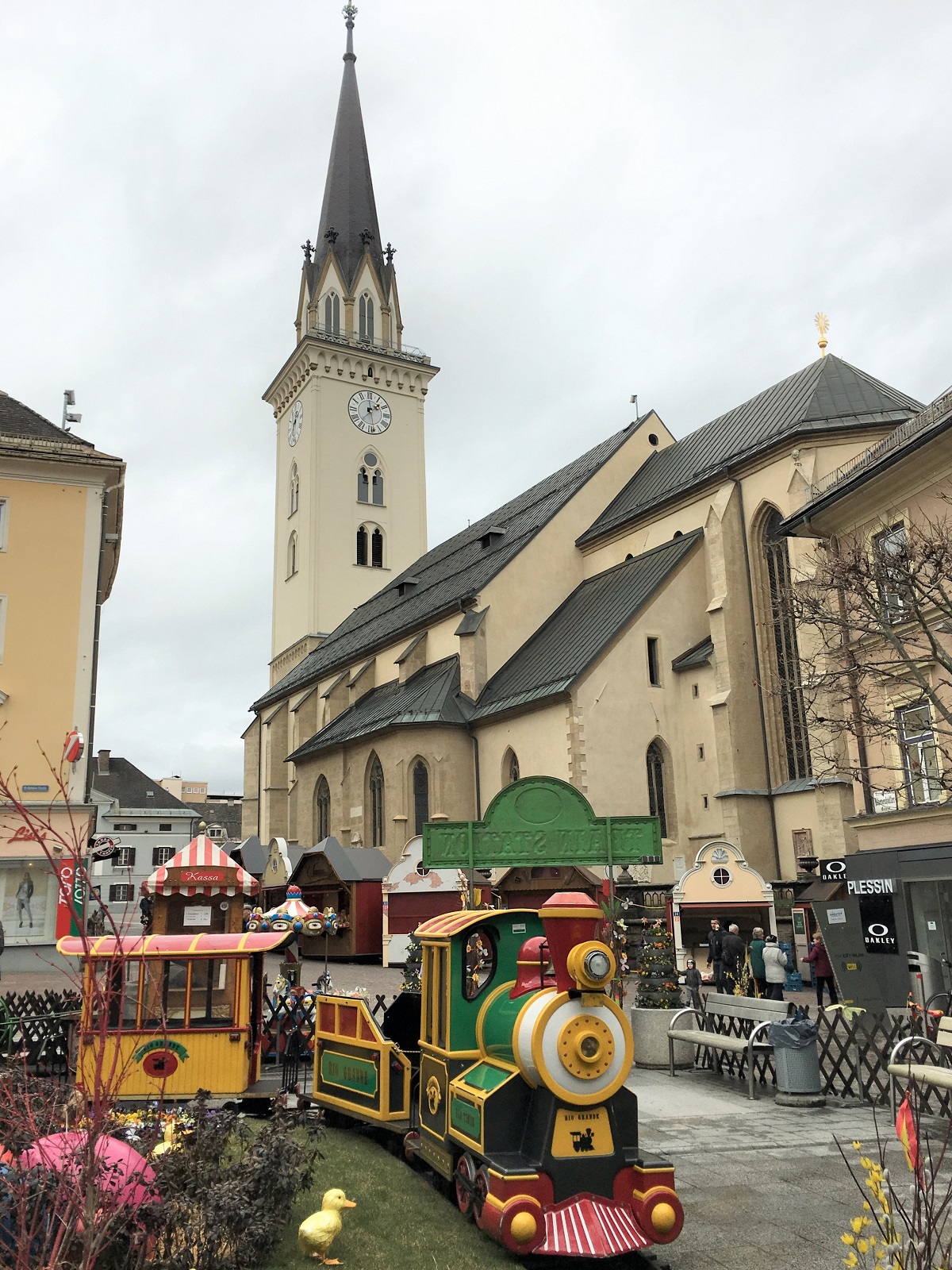 Walking around the town's streets was lovely; and this is where I noticed lots of people carrying a wicker basket covered with a linen cloth with an embroidery cross on it. Everyone was heading in the same direction. I obviously had to follow them! So I joined families, children and seniors who were all heading to Sankt Nikolai's church.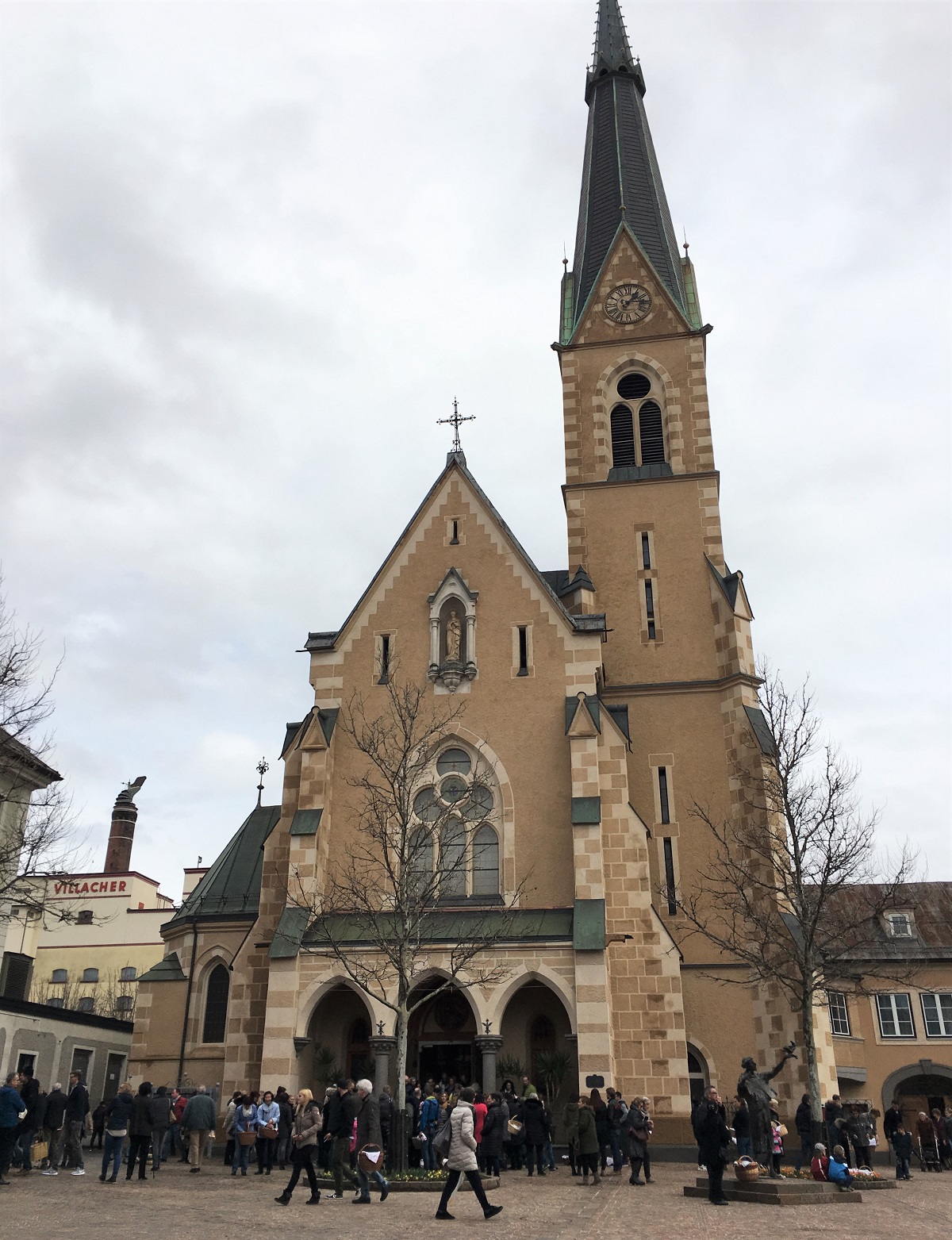 The central nave was filled with "Weihdecken" (this is how they call the wicker baskets that contain Easter morning breakfast) and it was quite a show. It's a Carinthia tradition to bring your basket to church on the Saturday before Easter to be blessed 😉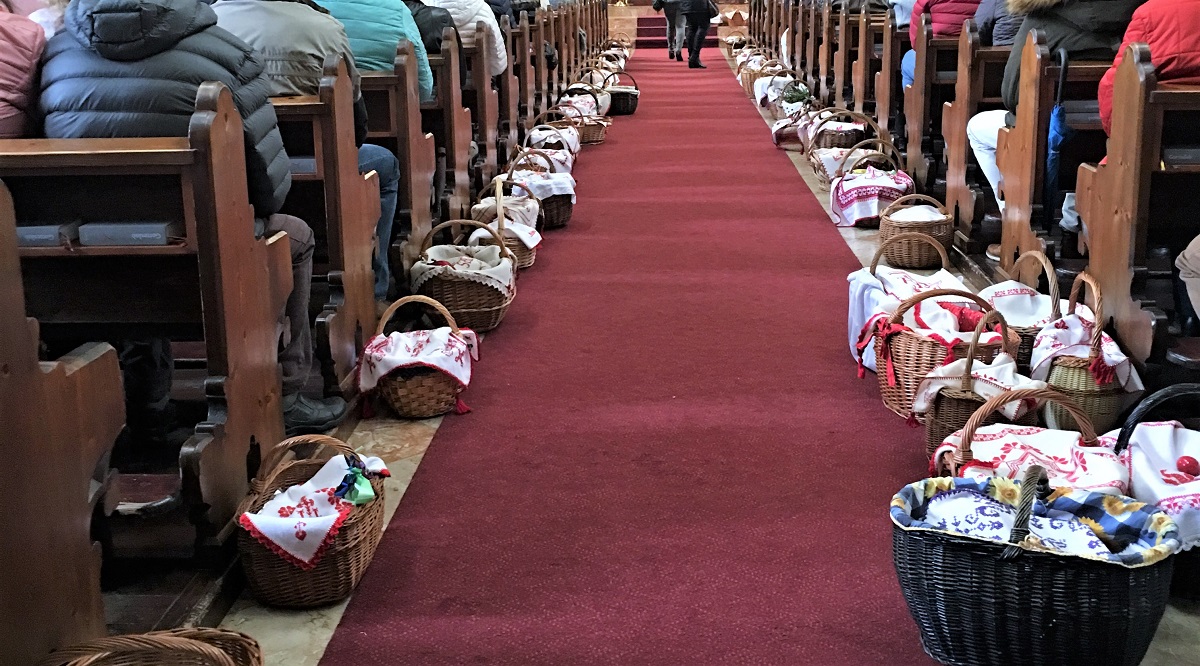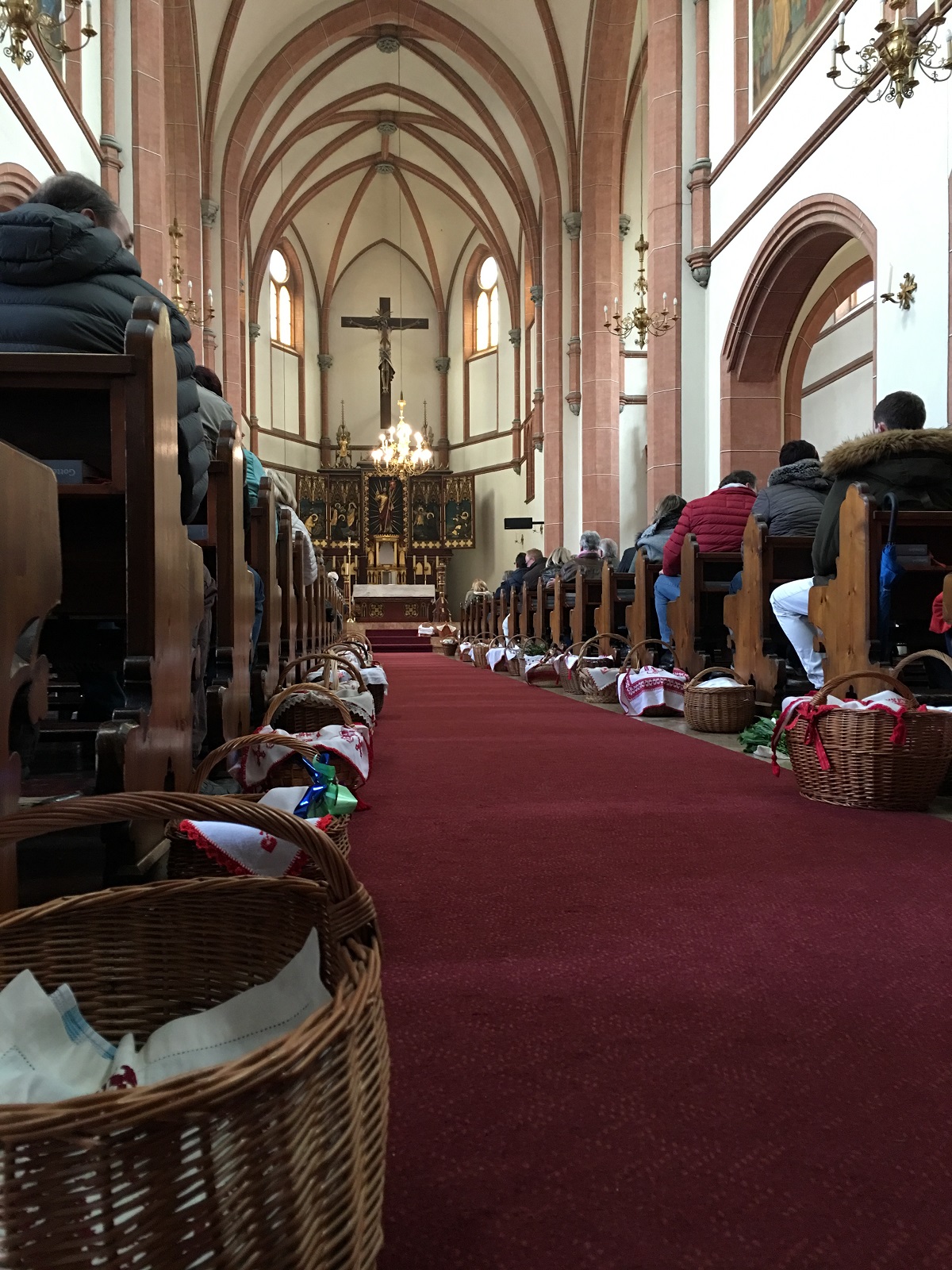 I find it marvelous how this tradition is still shared and felt even by younger generations. A few years back, when I shared an apartment with some Czech students, they had also told me about this tradition; for Easter they went looking for a church in Trieste where they could bless their small baskets where they has a piece of pinza, a boiled egg and a small bag of salt. I really didn't know where to direct them back then and this left them a little surprised. In the end they found the right place by themselves and headed to the Serbian-orthodox church of San Spiridione.
After this little story, I'll continue with my day in Villach. After walking around the town we headed to the Warmbad thermal baths, which I already told you all about .
My son Giovanni had loads of fun, he hardly took a break from running all round the place, trying all possible slides, inflatables and water games!
We headed back to BKK toward the evening and along the way we saw some Easter bonfires, another  lovely Austrian tradition; they are very similar to the ones they light for the day of the epiphany, and every little village prepares for Christ's resurrection this way. An incredible atmosphere!
On Easter Sunday they organize lots of egg hunts. Children search for eggs everywhere, trying to find the largest chocolate ones.
Do you want to know what I treated myself to? Before the end of the season I decided to try the ski slopes of Gerlitzen, which are 45 minutes from Tarvisio.
I might have been the incredibly good weather, or meeting some friends from Trieste who chaperoned us, maybe because the view from up there was incredible… but I can guarantee that the experience was unforgettable and I can't wait to go back!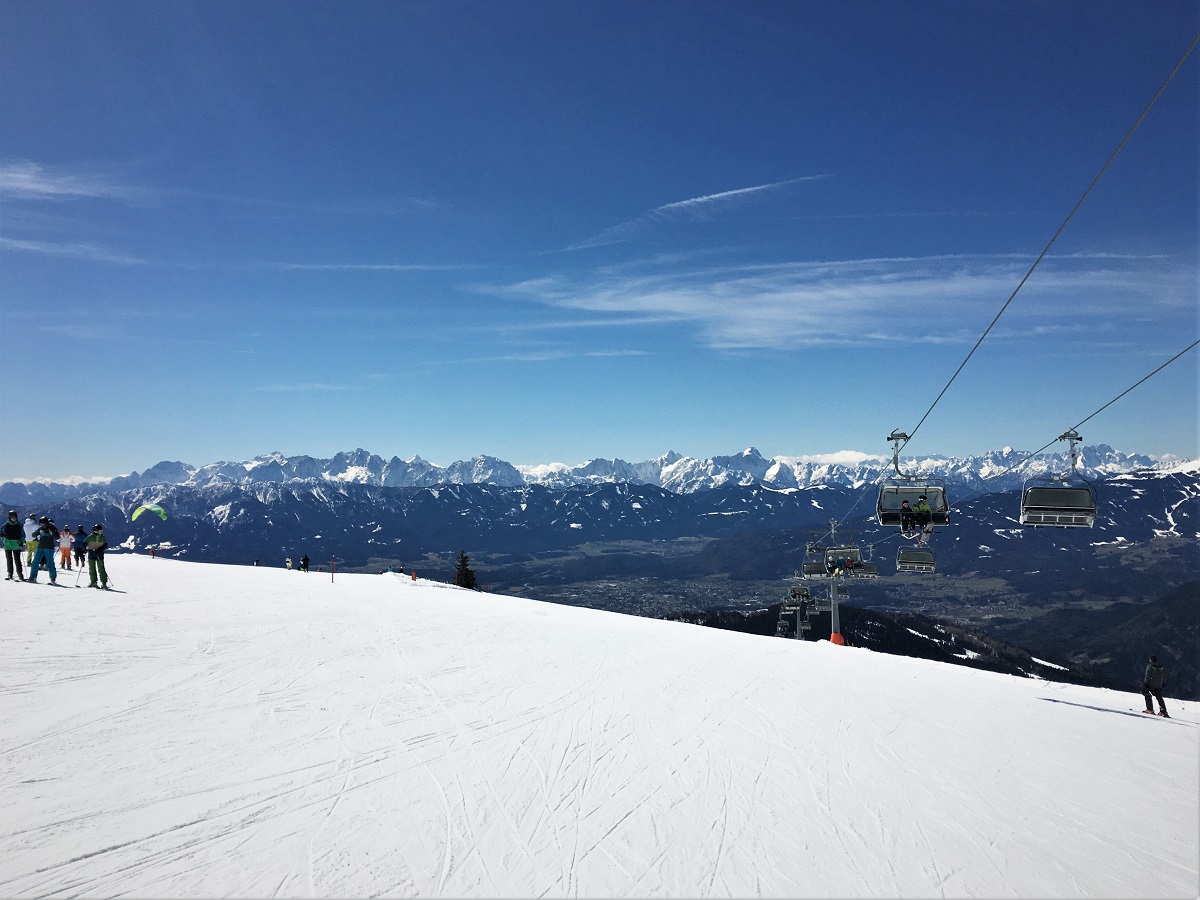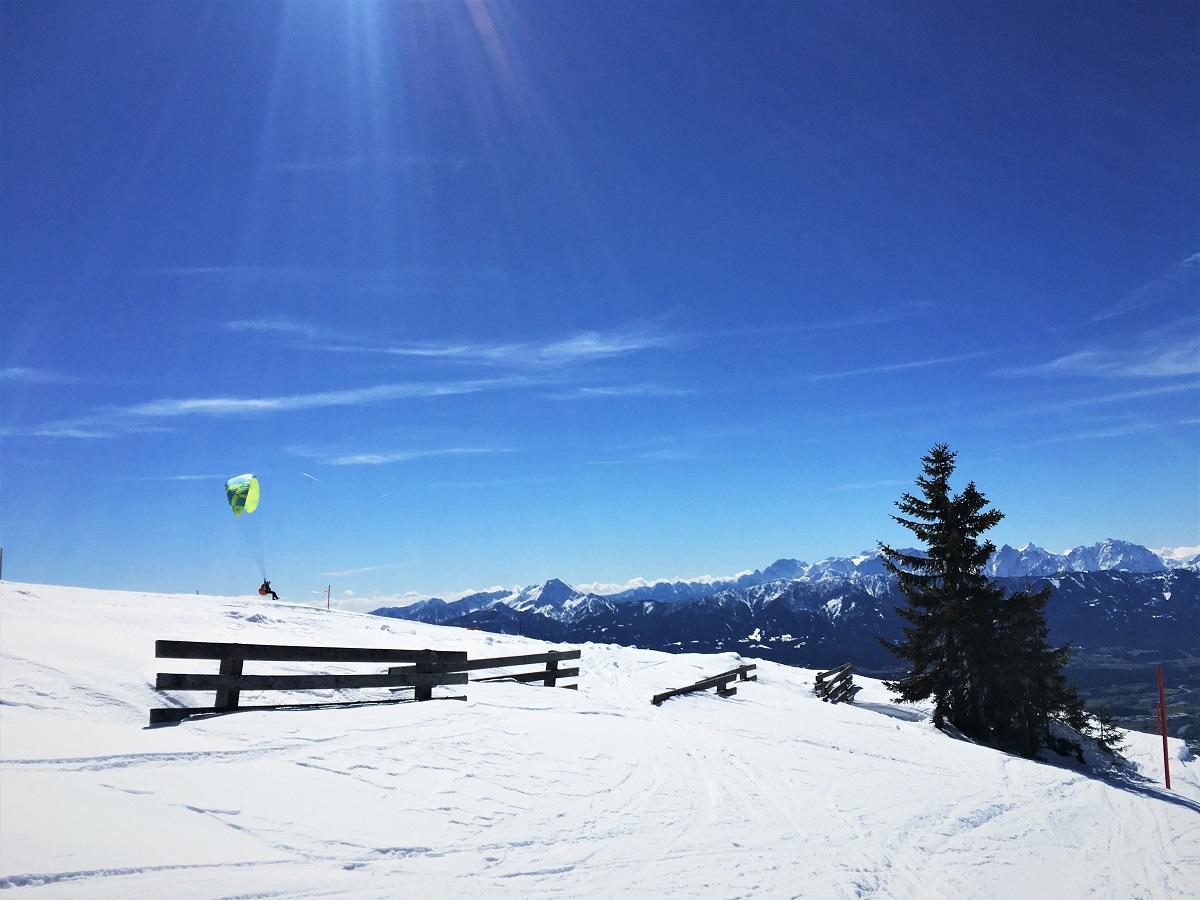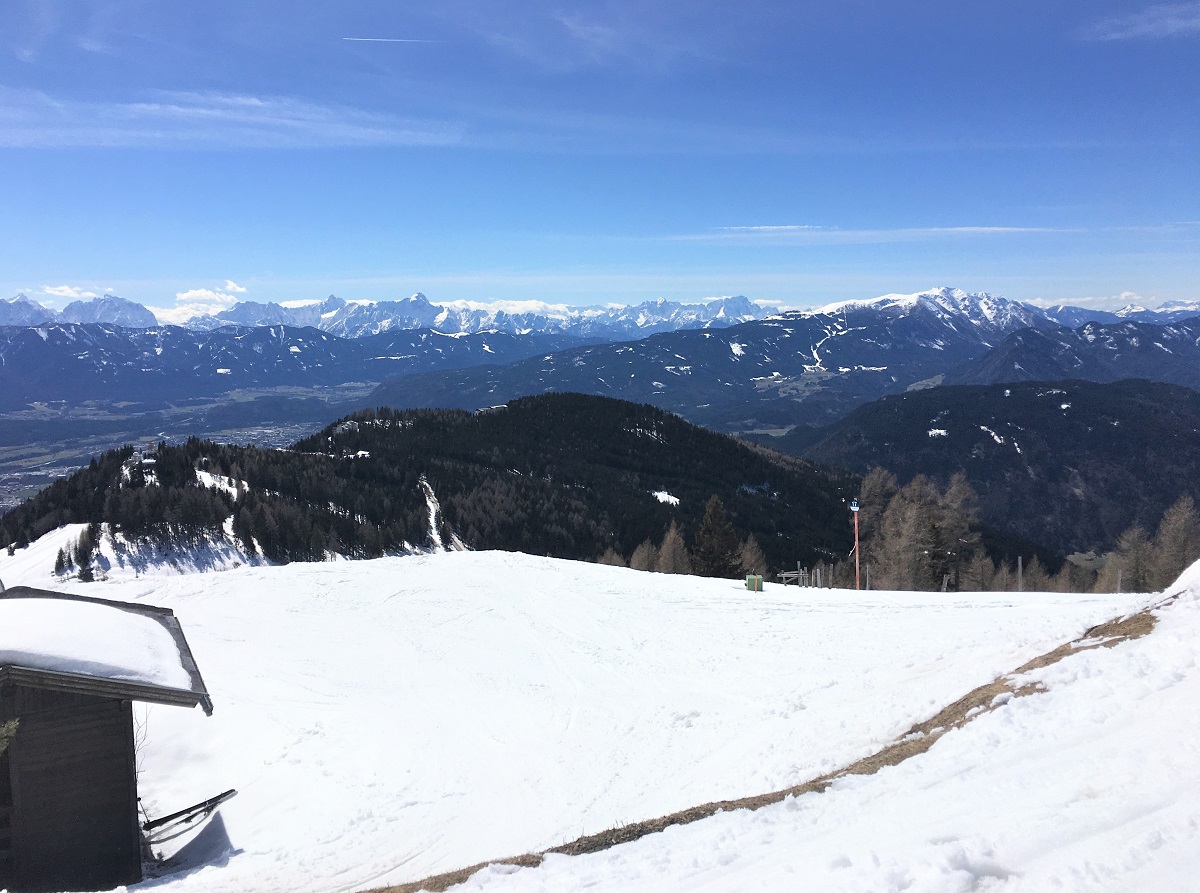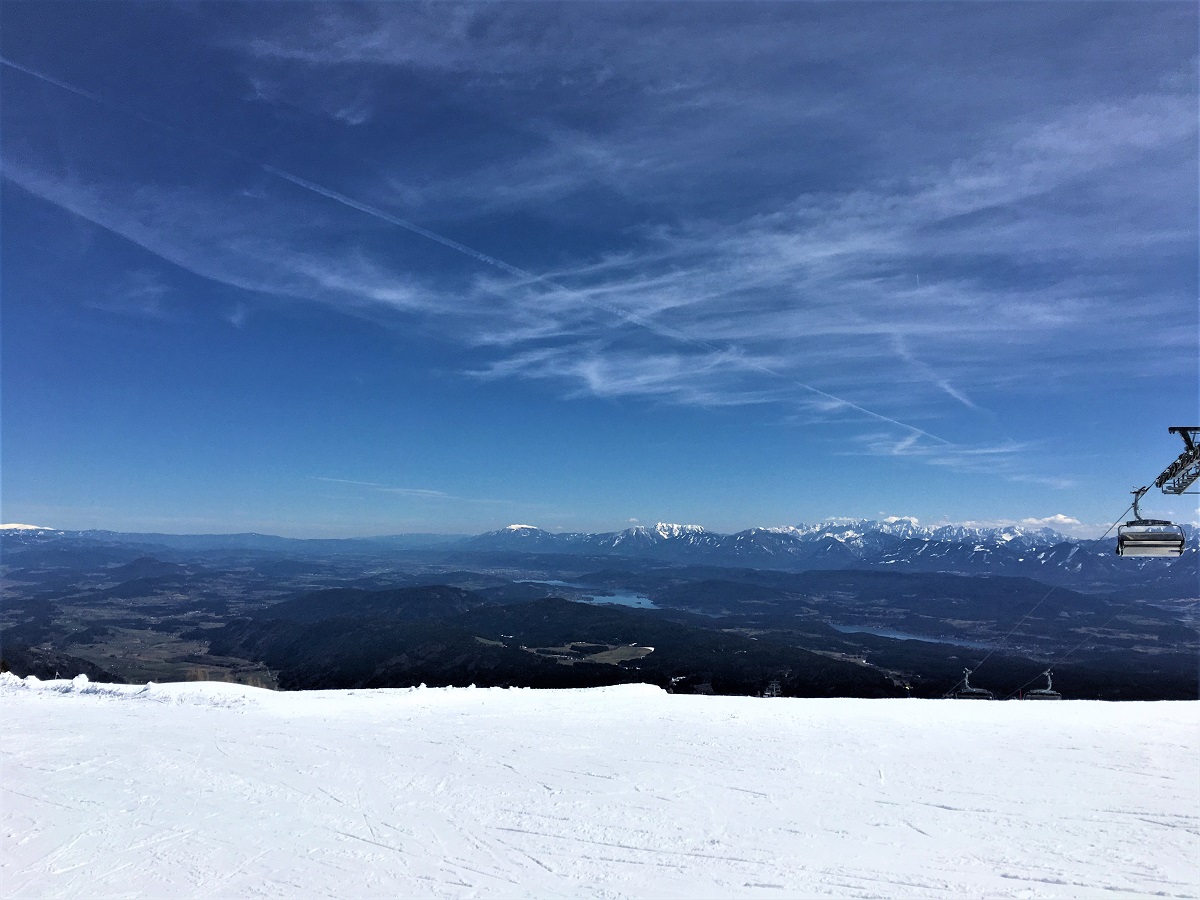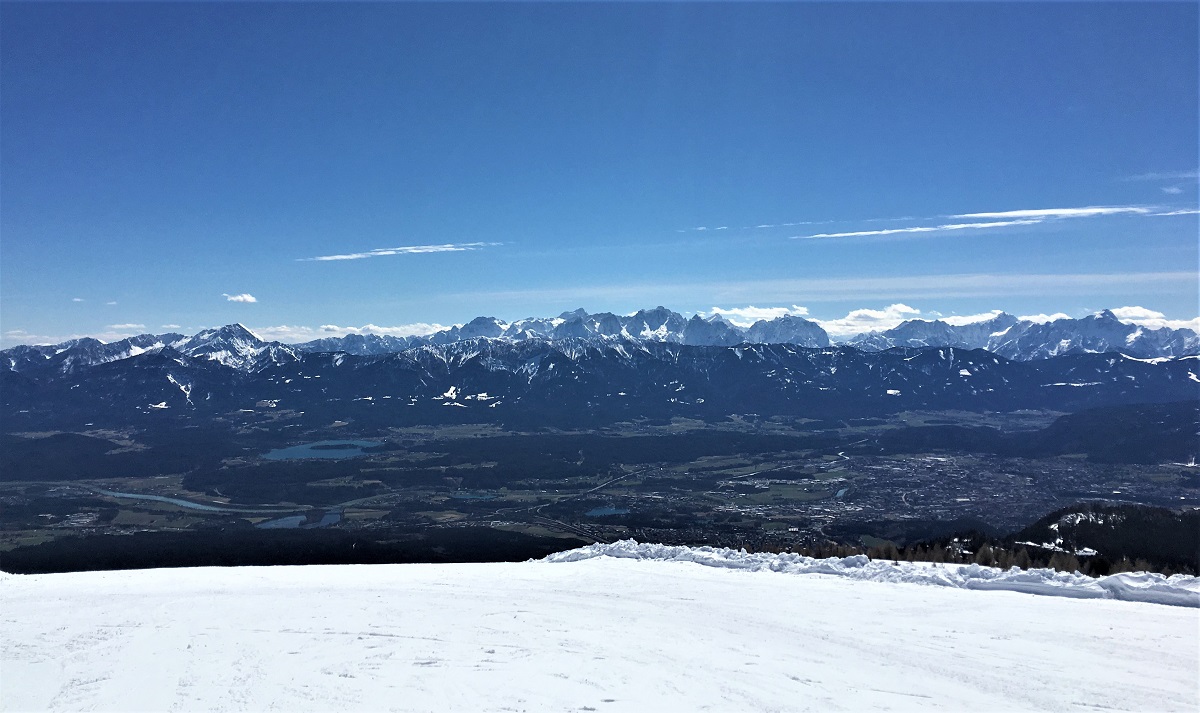 From the lake of Ossiacher See there's a cable car going up to the top of the mountain from which an entire network of slopes starts, with slopes even for less expert skiers. There's only one black slope which unfortunately was closed. And maybe it was better this way because I'm not as good as I used to be! In the end I enjoyed a relaxing day of skiing with my son.
To end a perfect day, we took the cable car that almost seems to plung straight into the Ossiacher lake, took off our skiing boots and put our gym shoes on to enjoy the last few hours of sunshine. You know what we even tried to do? We tried to fish a trout from the lake. We would have had a great dinner!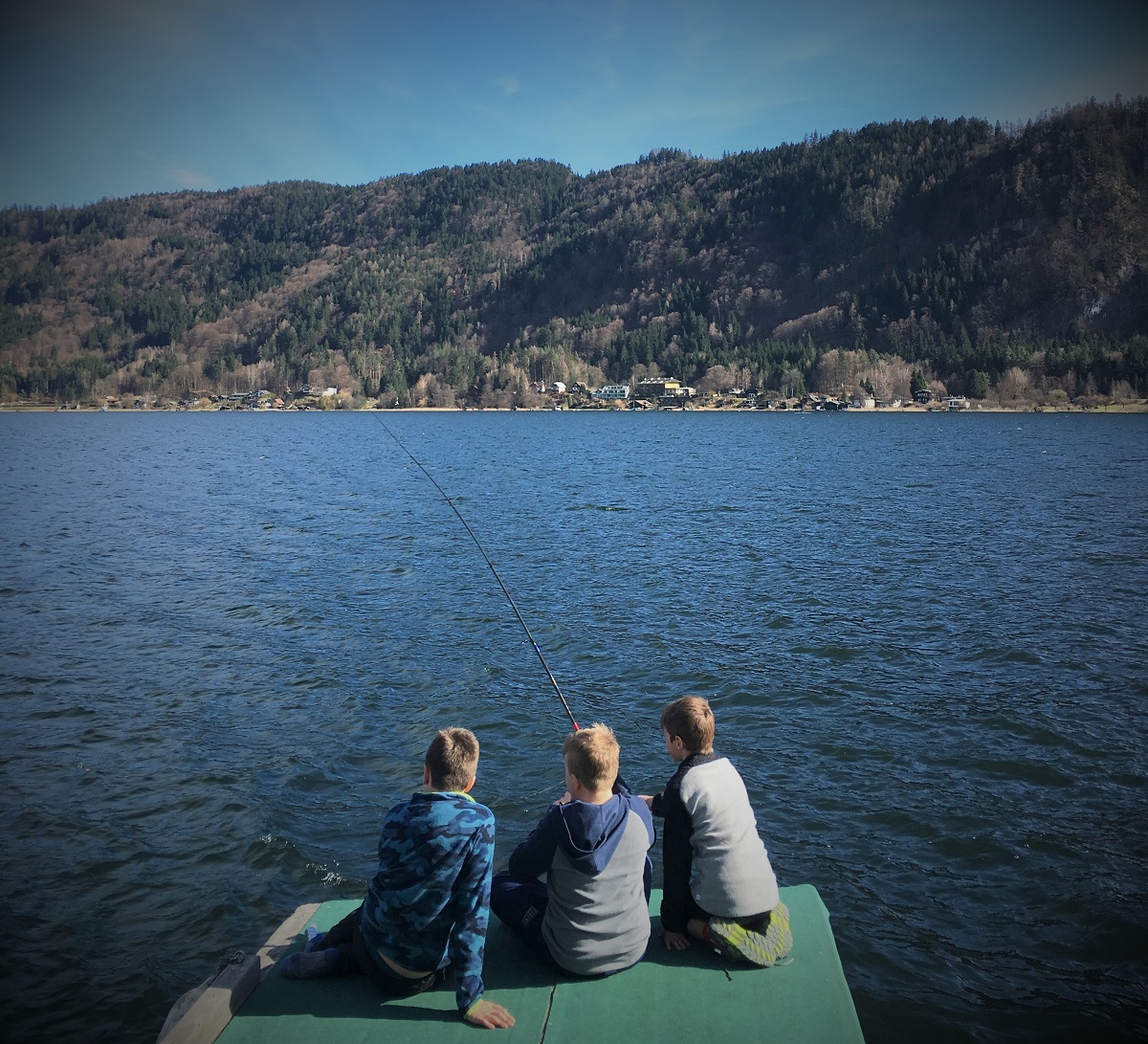 But we couldn't hope for everything. We obviously didn't catch any trout.
See why I could hardly wait to tell you all about this lovely holiday? Don't forget these places and instead of waiting for next Easter, you could go there for a mini break, maybe for the holiday of the 25th of April. Carinthia is a wonderful place in any season. And don't say I didn't tell you about it!