As usual, at the end of every December it's report time!
I think about all the lovely experiences I shared with you: lots of journeys, incredible trips, fun visits, tastings…
And as I thought about my food and wine tours – where I discovered the best of the territory and new recipes to share with you – I decided to make a list of the dishes that I liked most and that stayed in my memory; I've been very lucky to taste such incredible flavours and delicacies.
In 2016 I was lucky to experience many tasting events and dinners, not only in Trieste, but all over the Region of Friuli-Venezia-Giulia, as well as the special cusine of Slovenia and Austria…
My favourite dishes are not in any order; they don't have a ranking! It's all purposefully casual!
The dishes are 16 … are you ready for a brief tour?
Here are the photographs of my favourite dishes.
1 – Nero di seppia: as well as their gilthead bream, the dish I suggest you try is: the best fish fry in the Gulf of Trieste.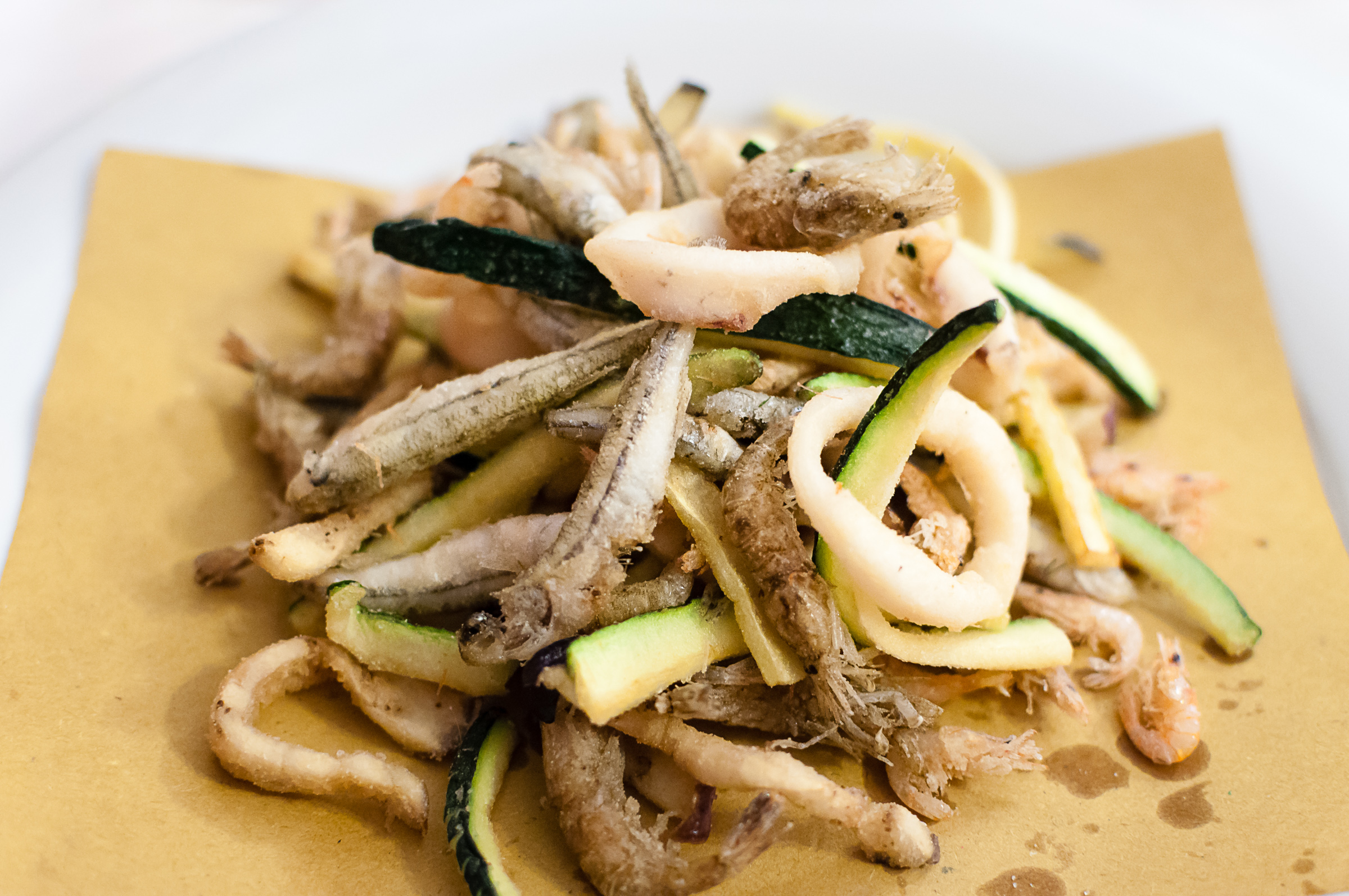 2 –  Tavernetta al Castello di Capriva: filleted ravioli filled with chestnuts with sausage, topinambur, figs and pumpkin.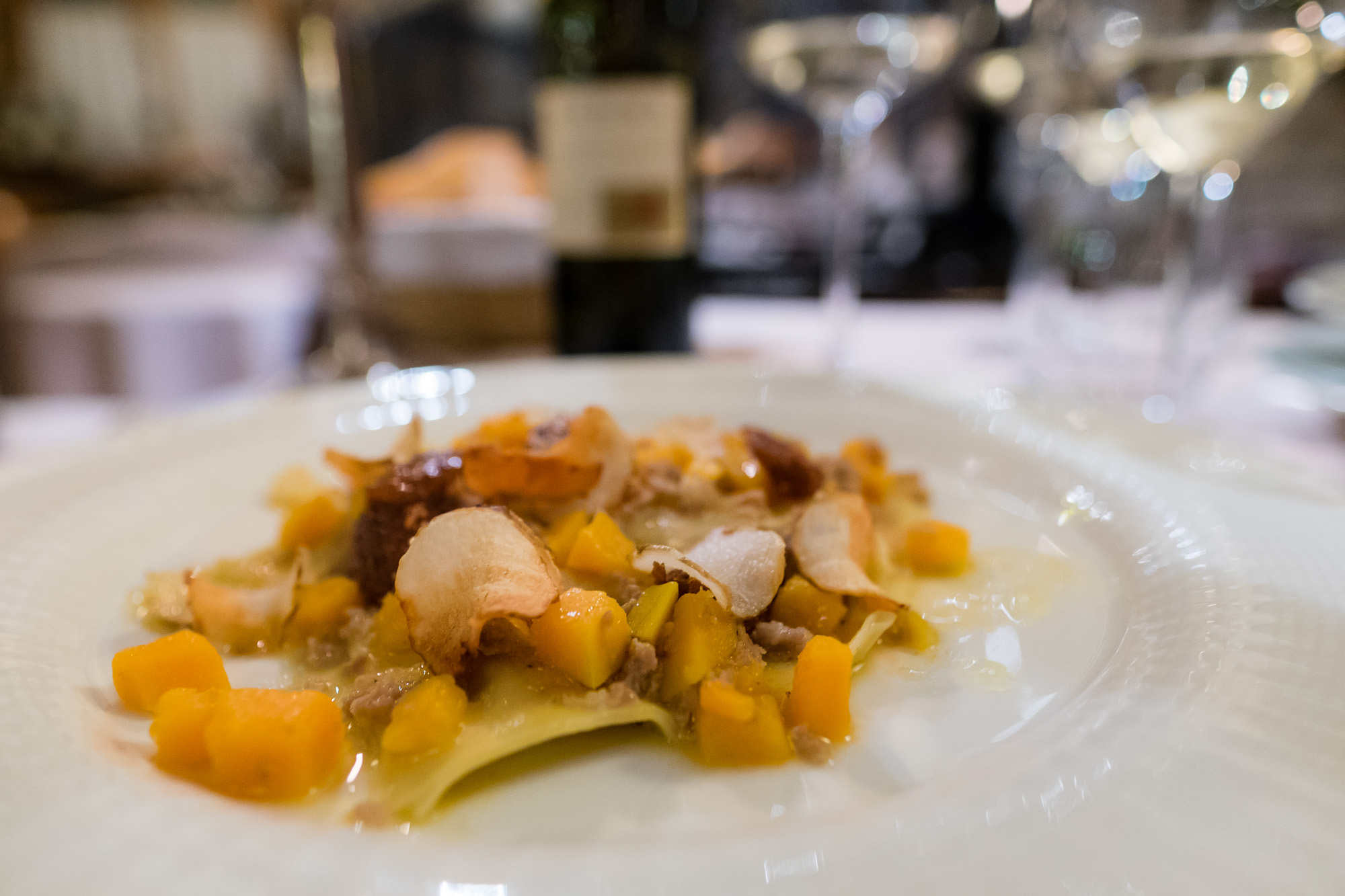 3 – Gostilna Tramsek: venison fillet with carrots, cranberries, horseradish and potatoes.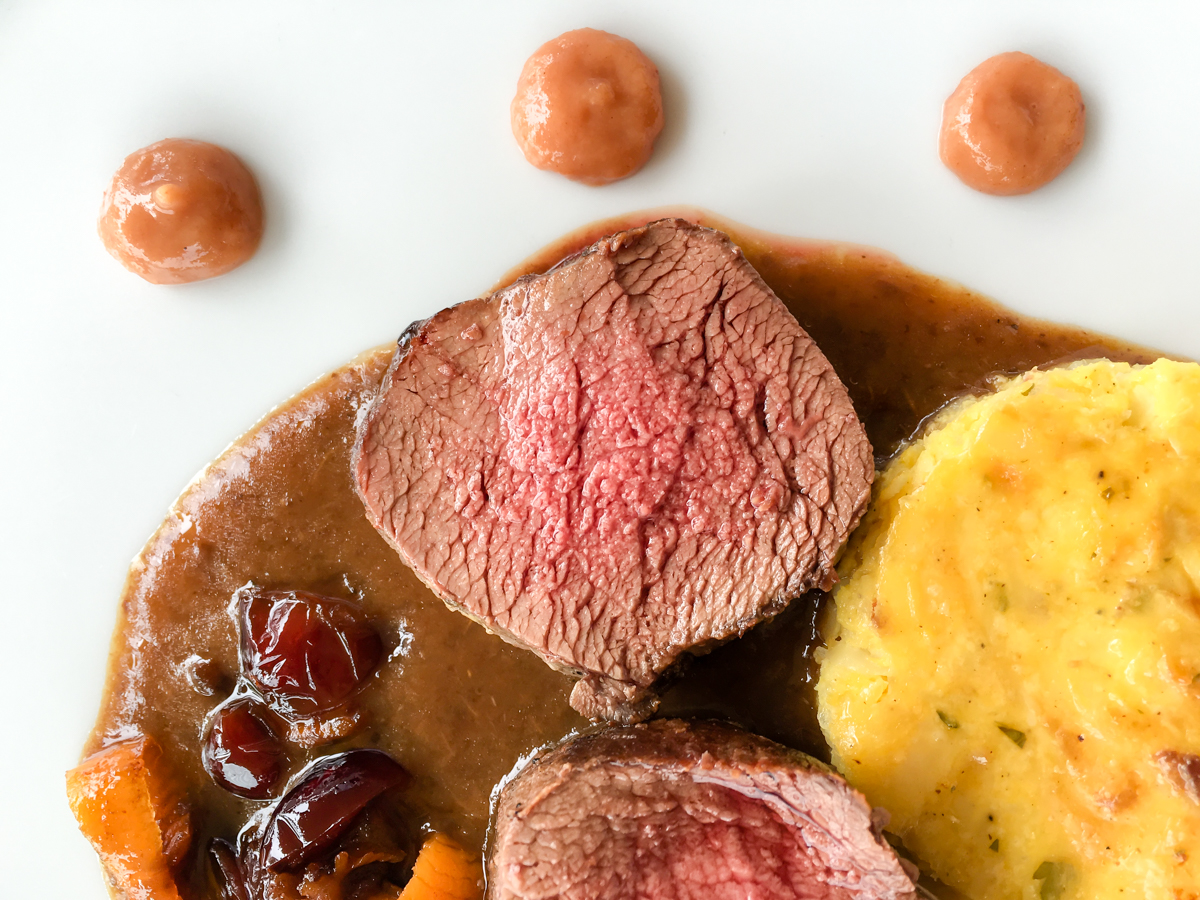 4 – Wine Vault: scampi, spider crab and angler with a cognac foam (the connection to France).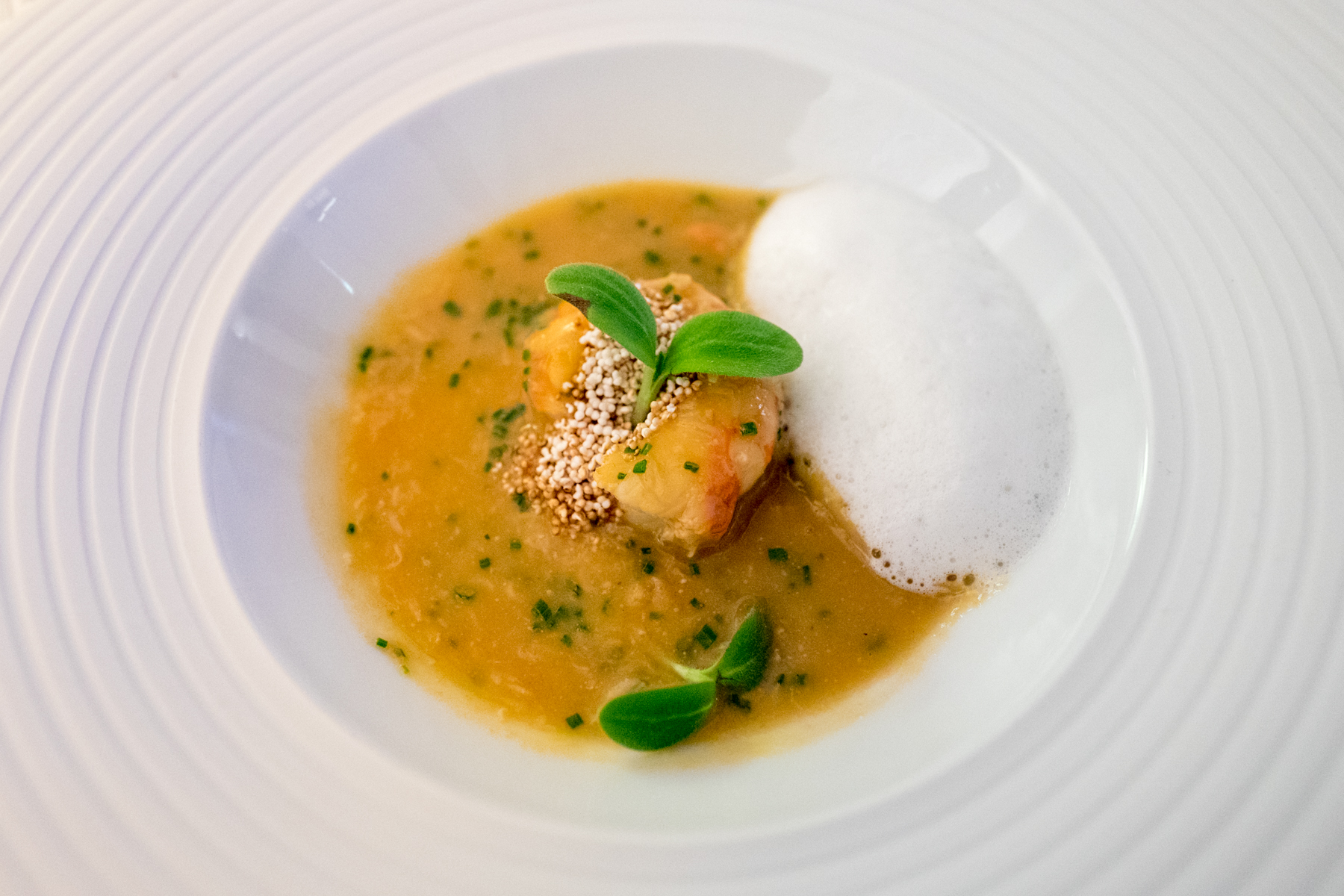 5 – Ai Tre Magnoni: fresh tomato tartare marinated in apple vinegar, fish bottarga, buffalo mozzarella and fried fresh basil with tomato confit.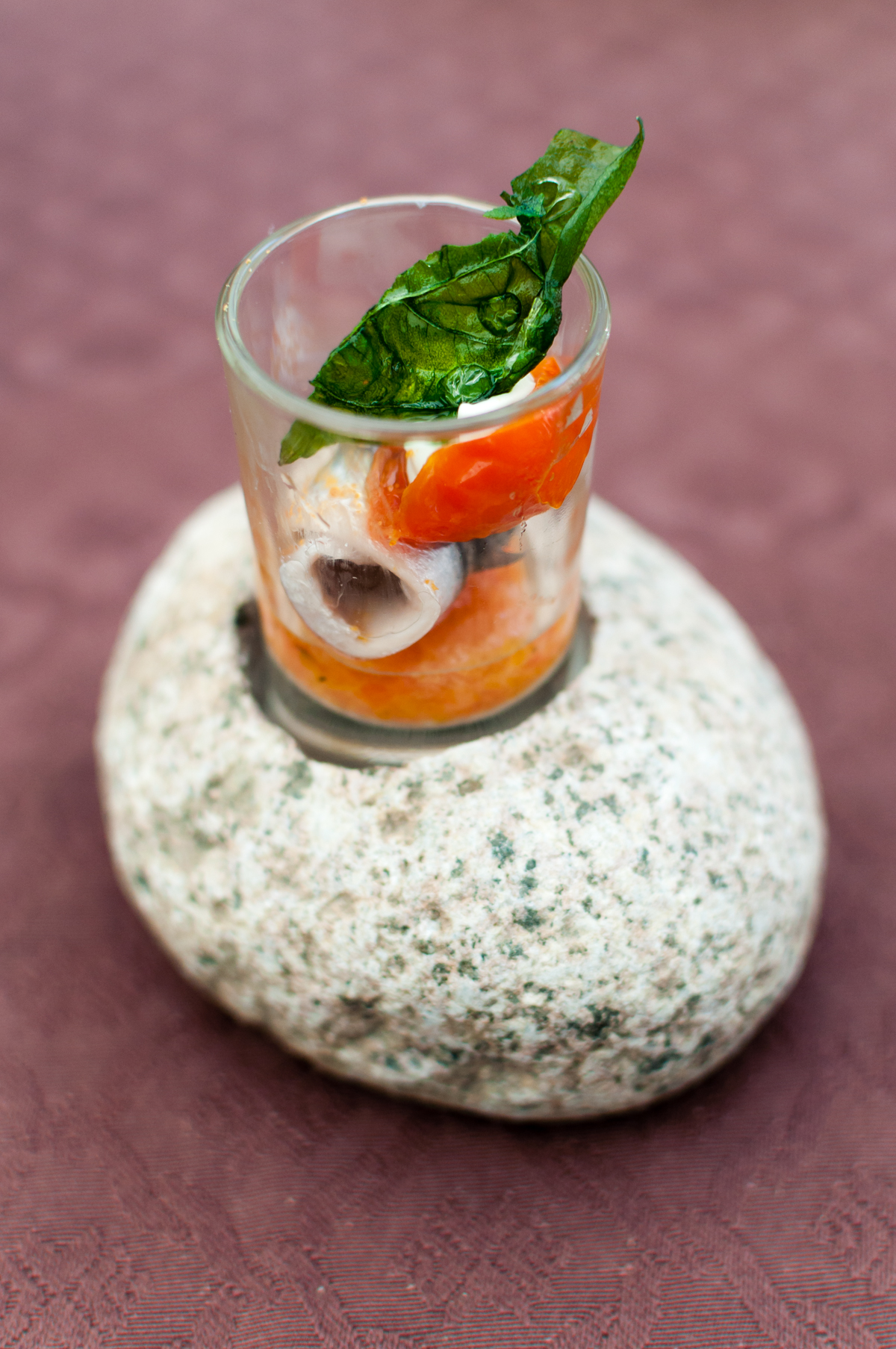 6 – Hisa Torkla: large ravioli with smoked ricotta cheese with peas, carrots, asparagus and wild garlic.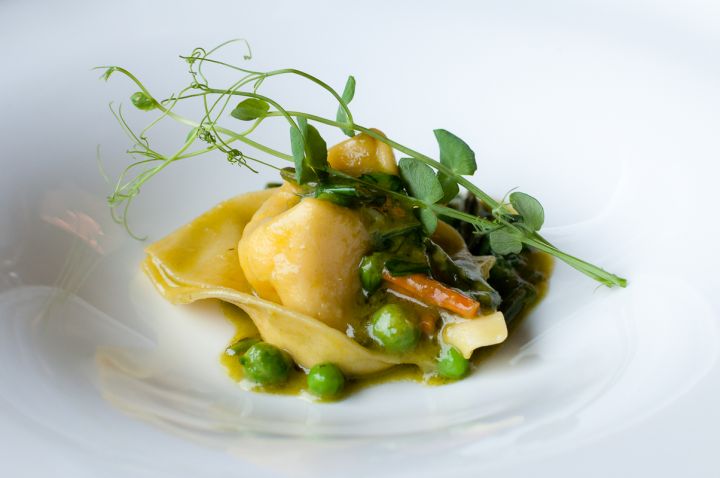 7 – Joia:ravioli with shrimps and potatoes in a sauce of smoked buffalo mozzarella and squid ink.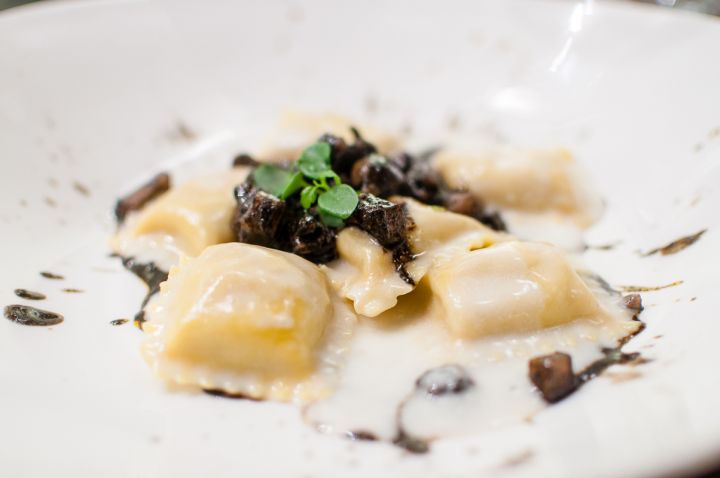 8 – Agli amici: lettuce cream with quail eggs, creamy cheese and grainy frico (fried cheese)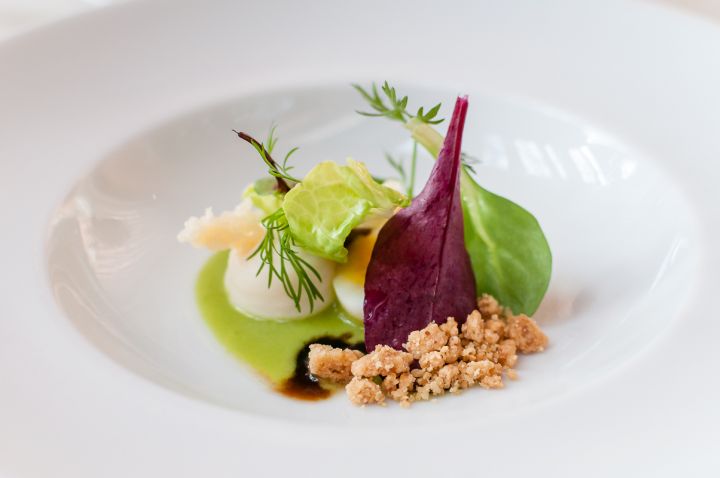 9 – St. Hubertus: red turnip dumplings, beer earth and Daikon cream.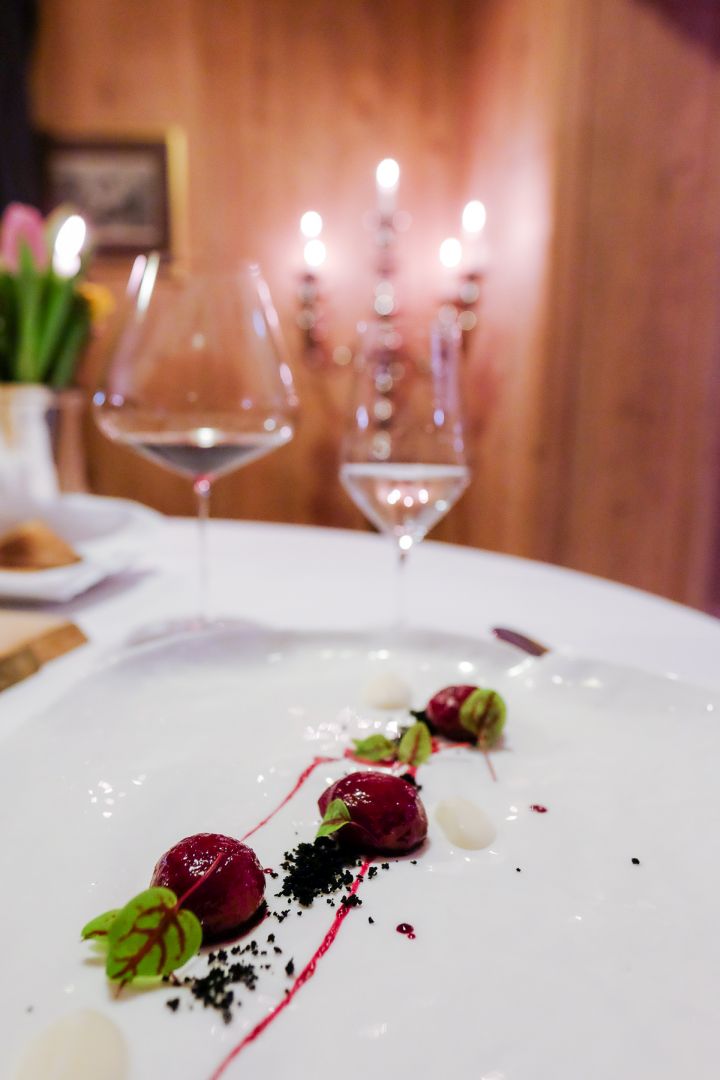 10 – Puro: greater amberjack tartare with buffalo mozzarella and oil dust.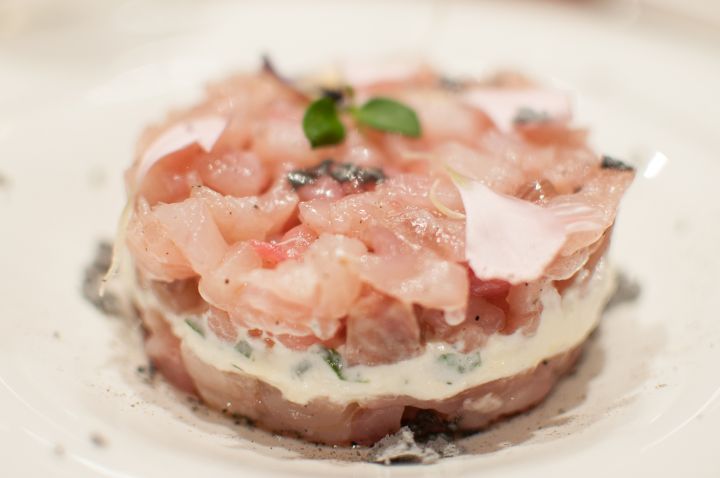 11 – Capra: chocolate cake with hazelnut mousse and orange marmalade.
12 – Cubo:foie gras on a warm serving stone with black truffle, celery root puree and red grapes.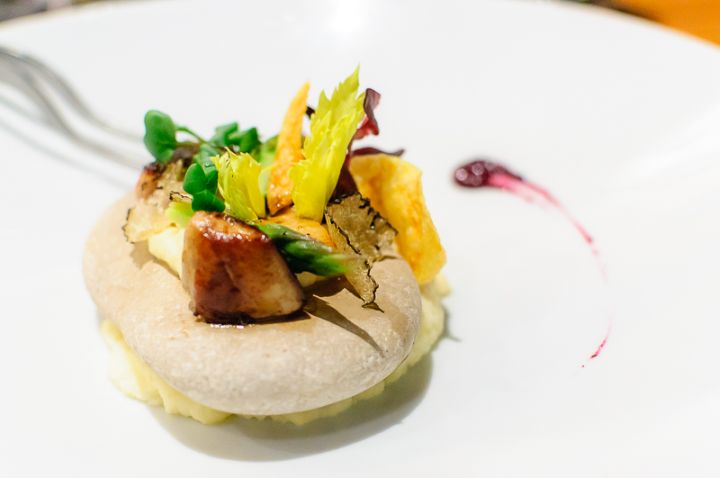 13 – Osteria Altran: cod ceviche with yellow tomato and tiger milk.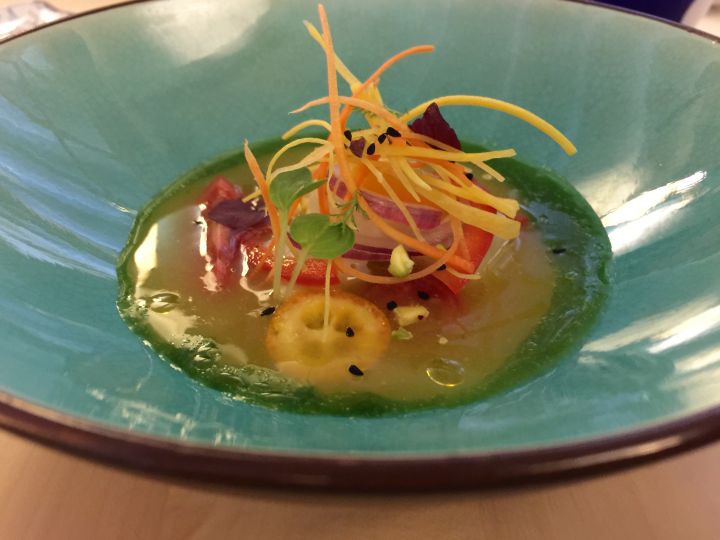 14 – Dam: potatoes with a heart of truffle cream, egg and potato puree.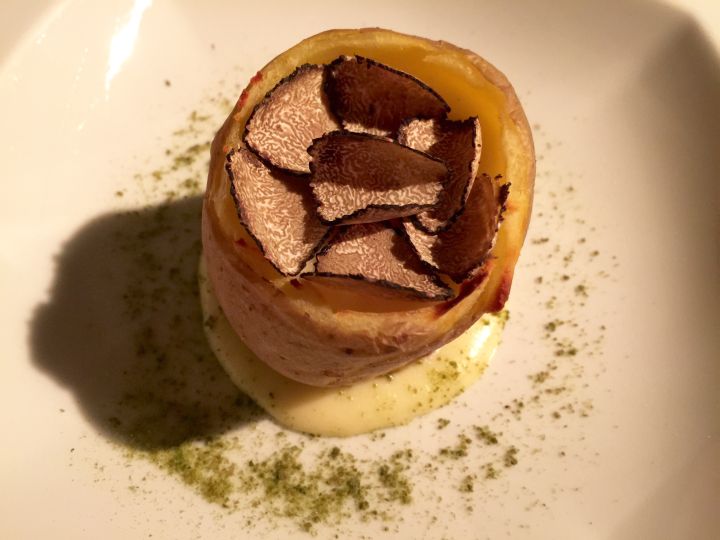 15 – Falkensteiner: cucumber cream and crab.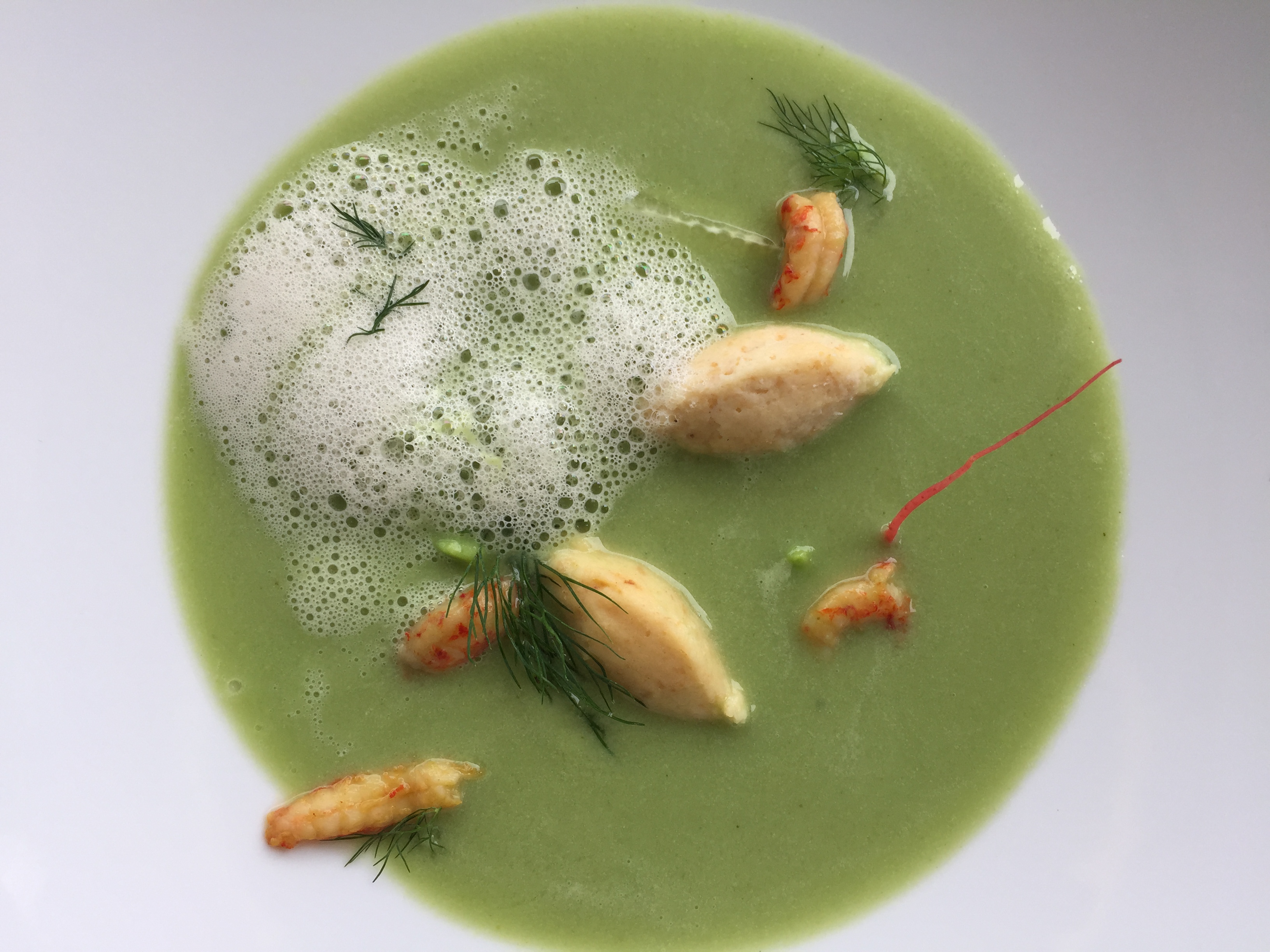 16 – Majerija: savory fried crostolo with a cheese and saffron cream and pork jowl with herbs.