For the second year running I packed my bags and headed to Villach, I couldn't miss the official beginning of the Christmas season, when they light the decorations and start the Christmas markets J
An event that starts with a wonderful show with dancers and music, a religious blessing and a countdown that ends with over 8 thousand lights turned on to brighten the square and the bell tower, creating a wonderful "candel" effect.
But don't despair. If you missed this event but you still want to spend a weekend away from town, but not too far away, you still have lots to do! I've made a catalogue of ten things to do in Villach: let's have a look!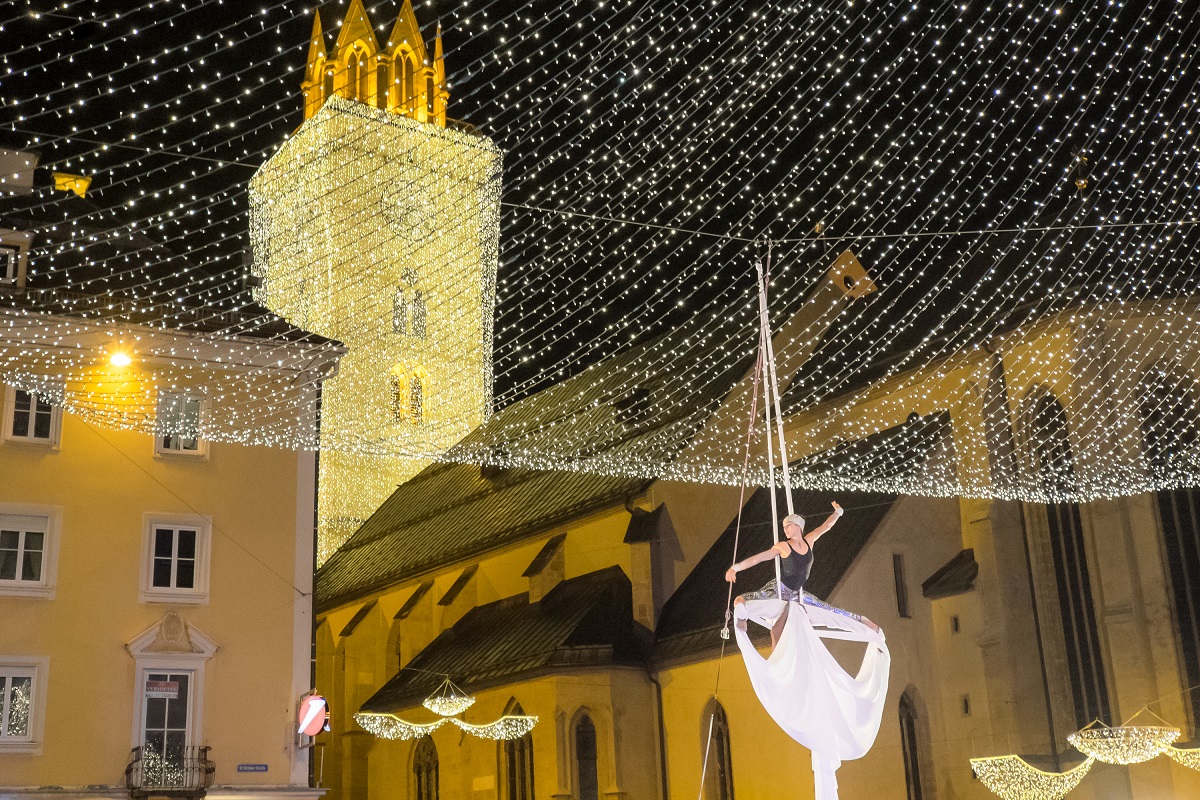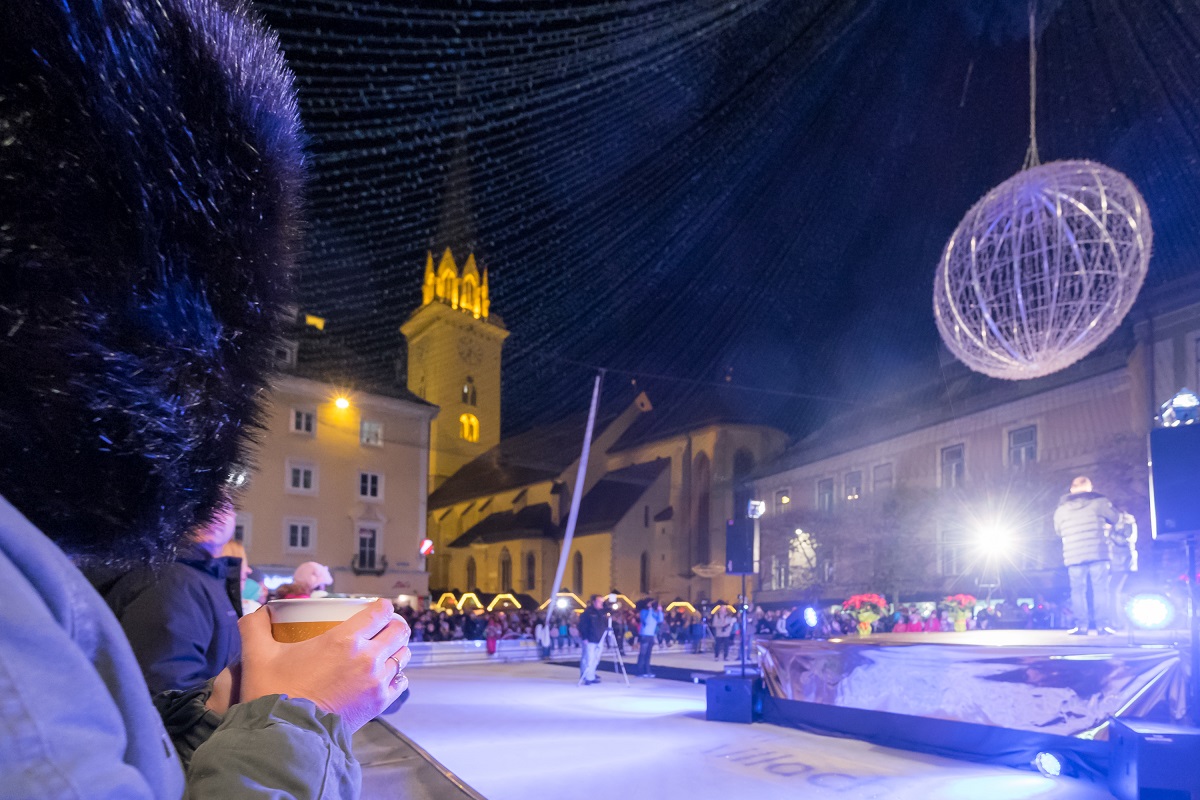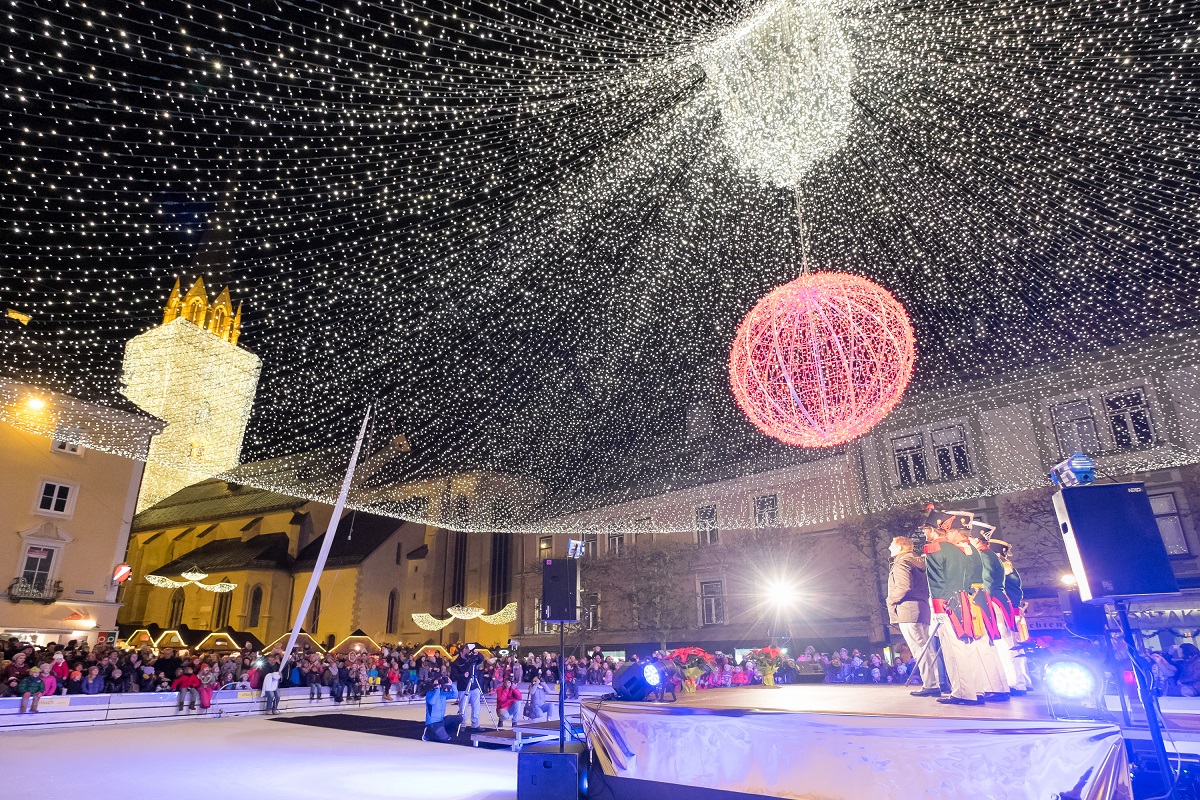 1) Travelling
If you're travelling alone or if you're a couple, I suggest an alternative: the OBB bus. For the second time, I travelled from the main bus station in Udine to Villach, comfortably seated in first class, with Wi-Fi, tea, coffee, fruit juice and other beverages included.
It's really convenient if you need to work while travelling.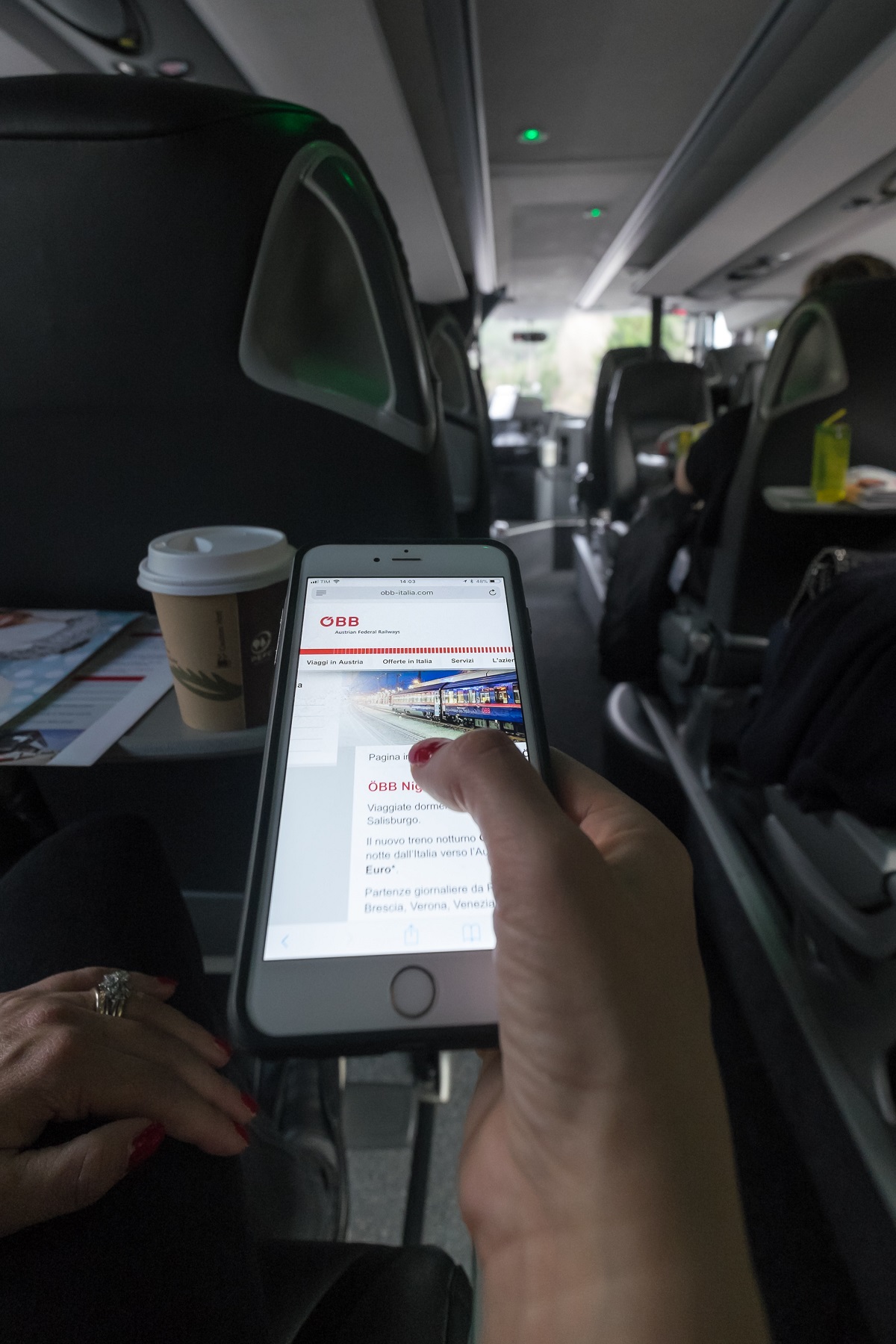 2) Accommodation
I have three places to suggest, according to your taste: the Romantik Hotel Post 4*, on Villach's main street, the pedestrian area of the city; this hotel perfectly matches the style of the town, traditional Austrian. Another choice could be the Kramer 3*, also in the centre of town and with a mountain style furnishing. An extra? Very affordable.The last is the Holiday Inn 4,5*, a modern building on the Drava river, from where you have a lovely view over Villach. Breakfast is excellent, and it also has a very nice restaurant, the "Lagana" that can boast two hats on the Gault-Millau guide. Superb!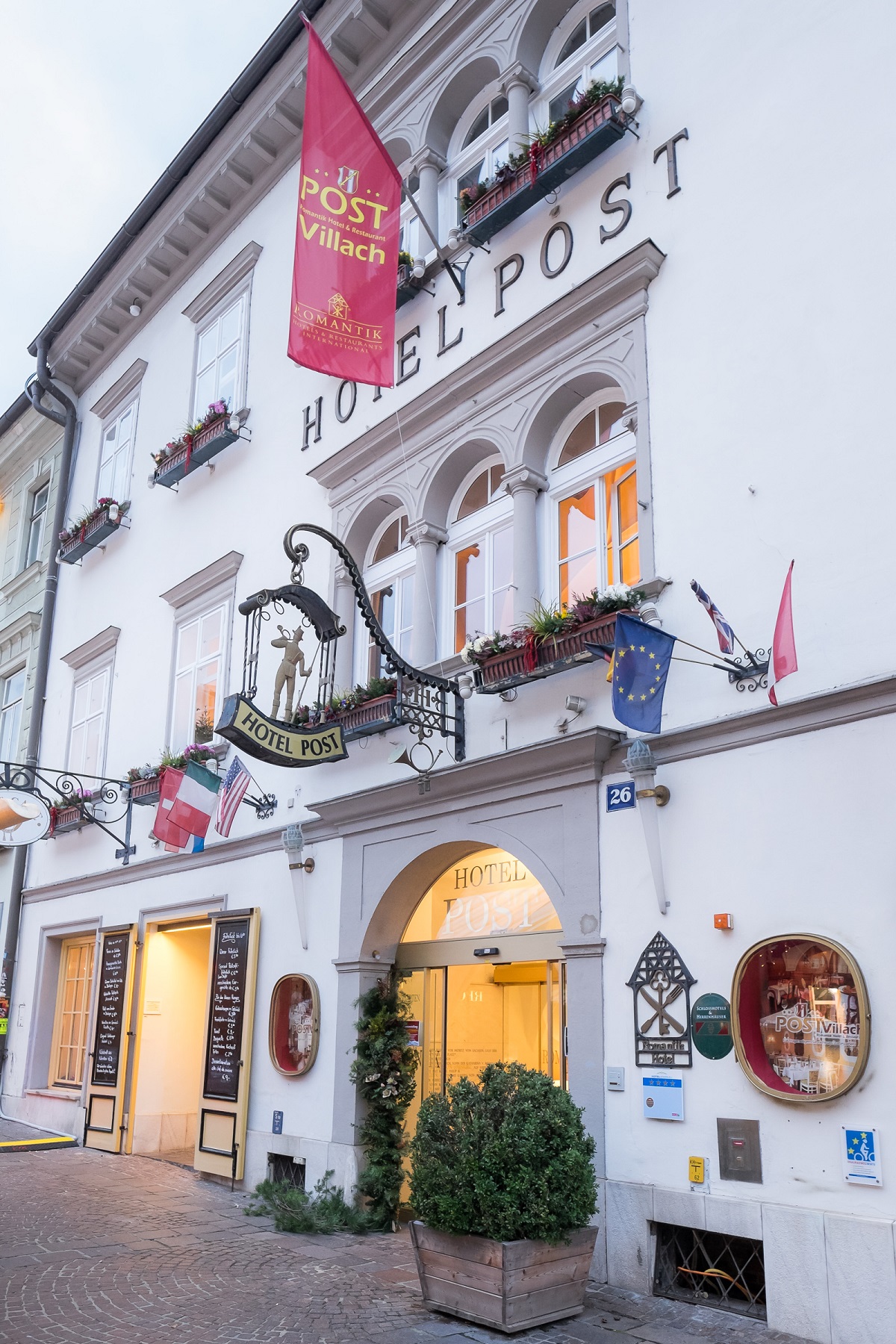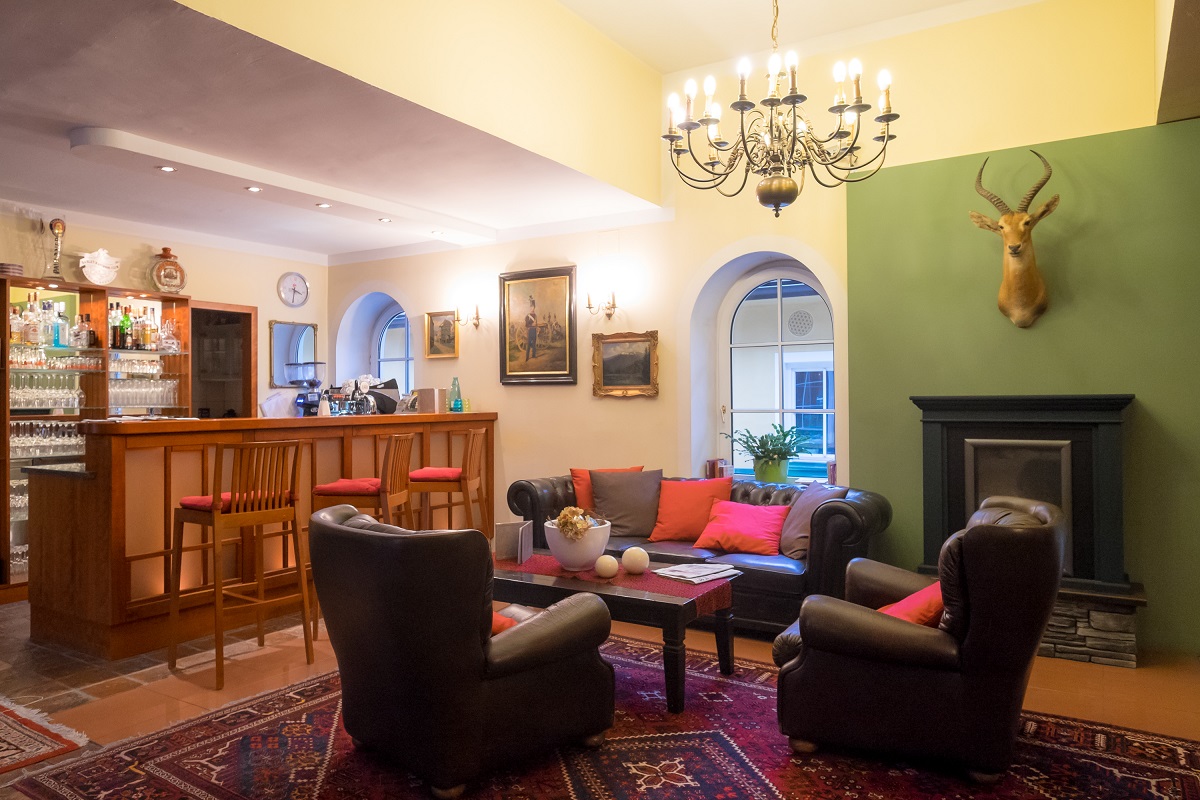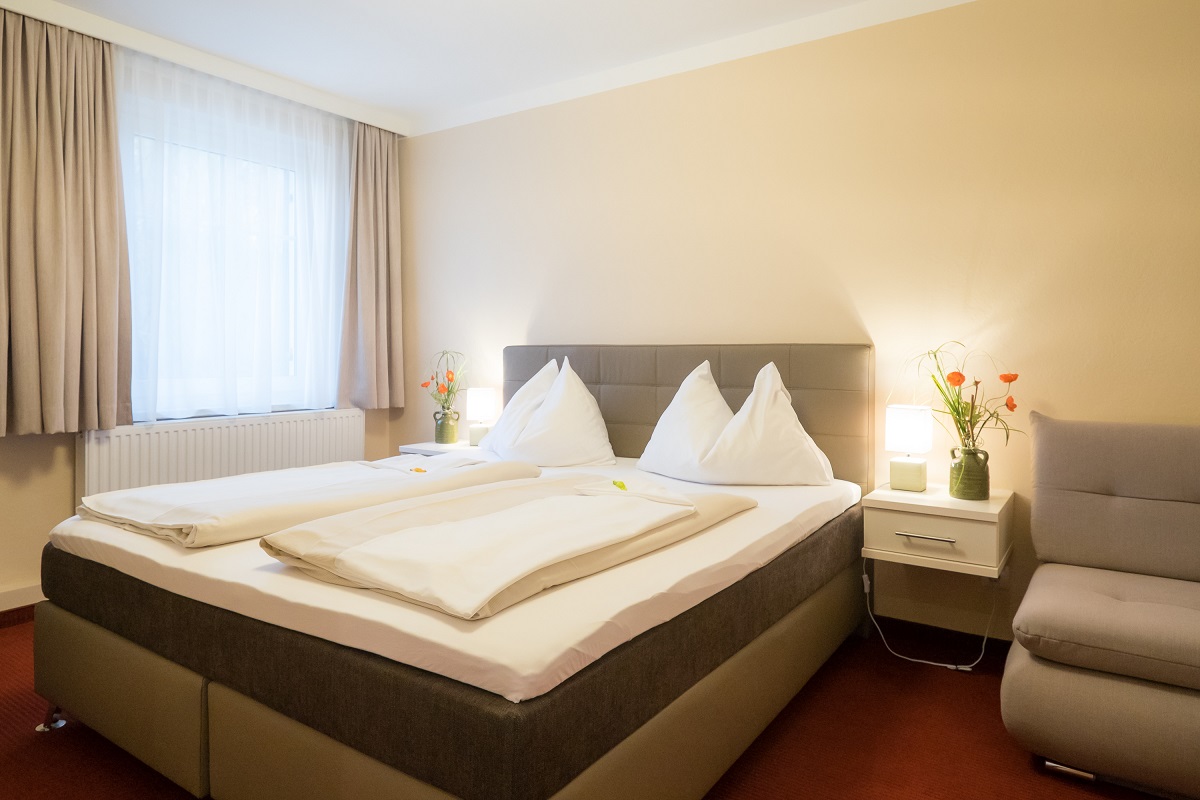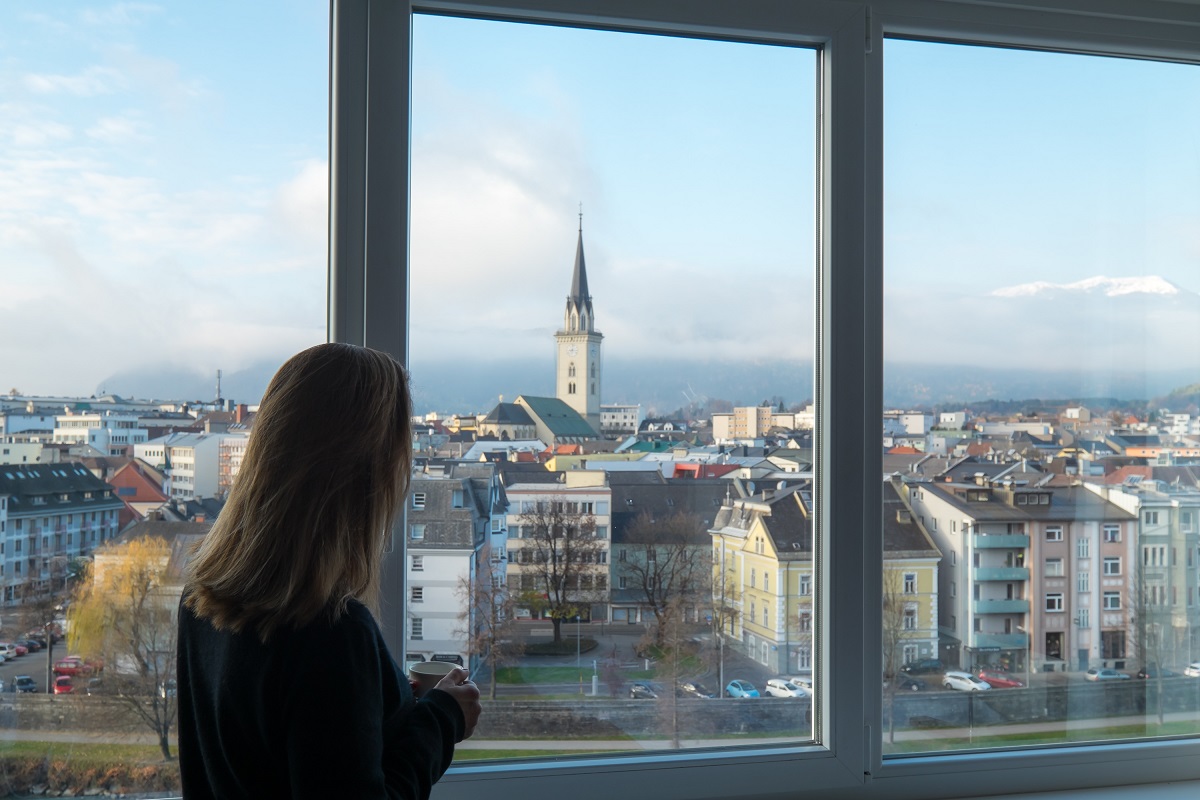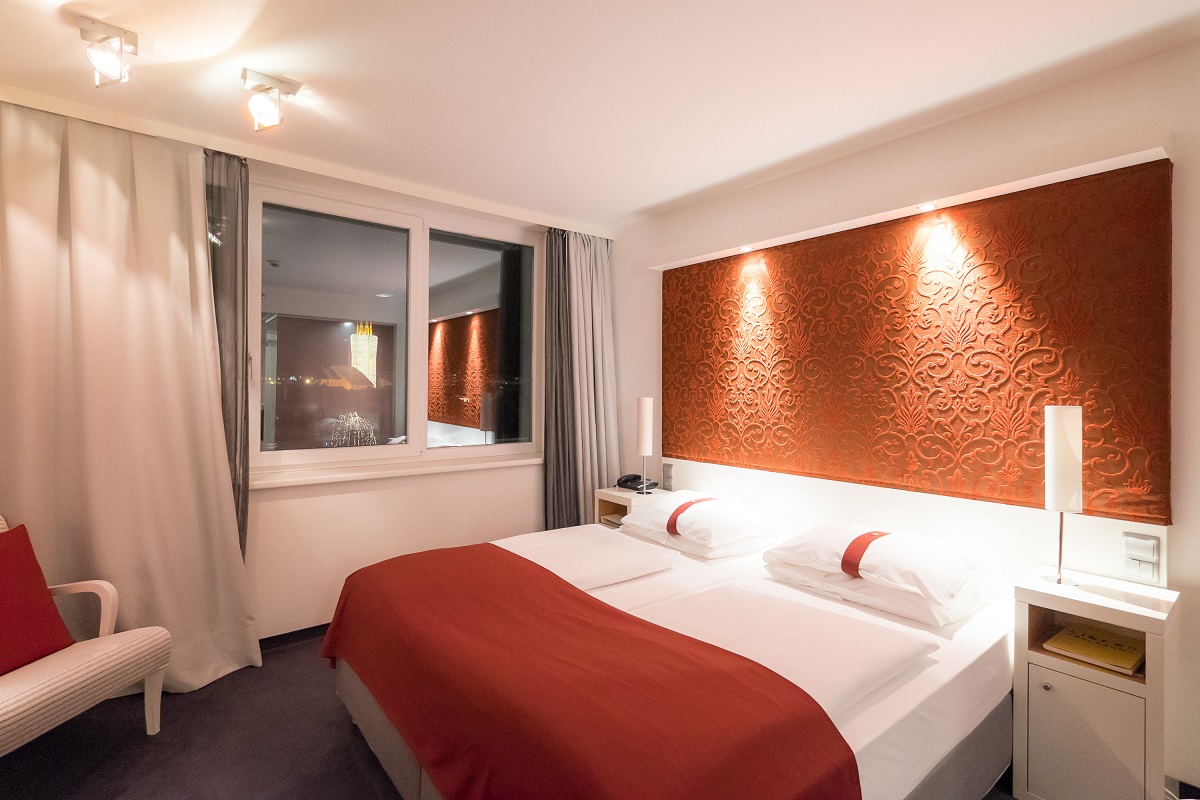 3) Markets
It's a bit useless to point out the area of the centre of town filled with little wooden stalls that make up the traditional market around the church of St. Jakob; and in Hauptplatz square the market stalls all serve tradition foods and beverages.
I suggest you head towards the area of the Parkhotel park; here the market is a little different, collecting all the artists from the area of Carinthia, to make a local hand-made fair. This market is open only on the weekends and every week you'll discover something different because the 16 stalls host 37 different expositions. Nothing is made industrially, only local art. Lovely!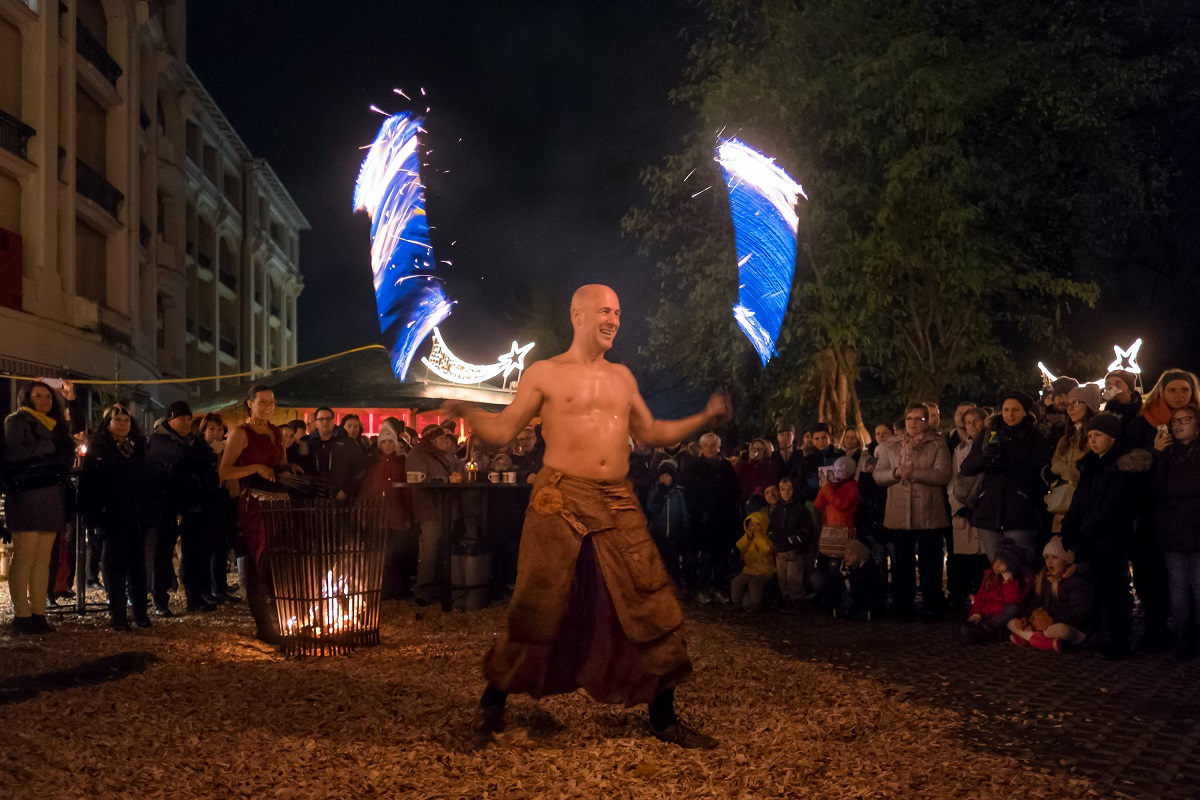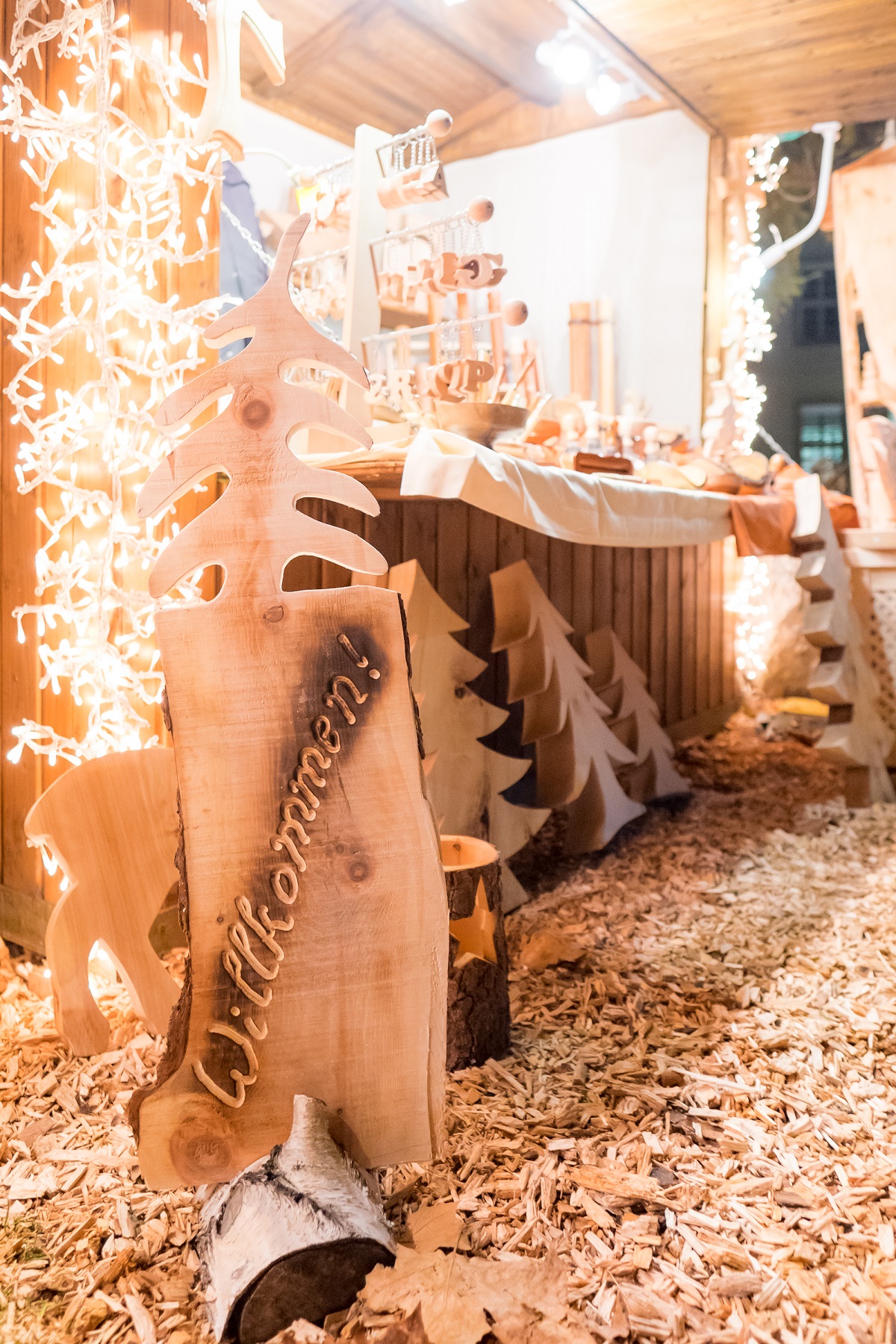 4) Cruising
For the whole period of Villach-land, if you book over the weekend, the hotel will offer a free ticket for a ride along the Drava on board an MS Landskron boat. On Saturdays and Sundays the departures are from Drauterassen, at 4.30 pm or 5.30 pm (the tour lasts one hour). The perfect moment to admire the city as you comfortably sit inside, maybe even sipping a warm mulled wine…ah, Christmas is close!
(a tip: if you don't have the free tickets, the full cost is 12 euros for adults and 6 euros for children)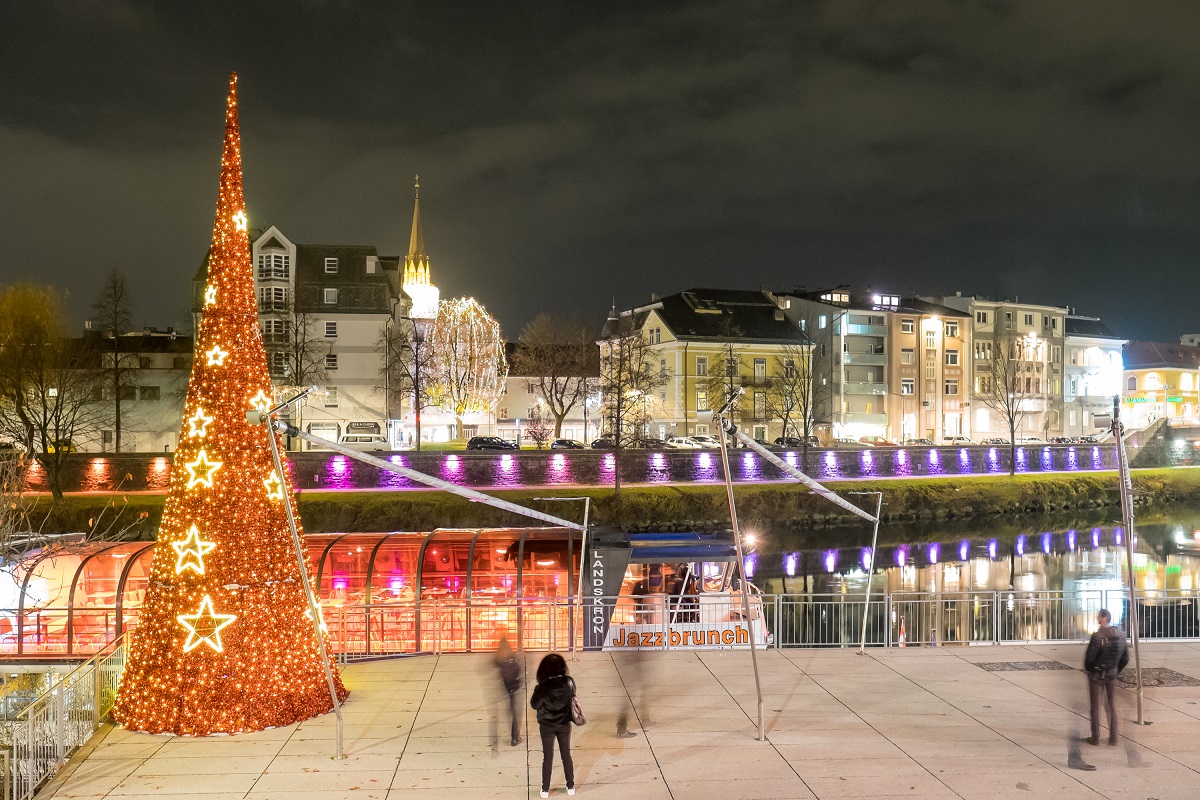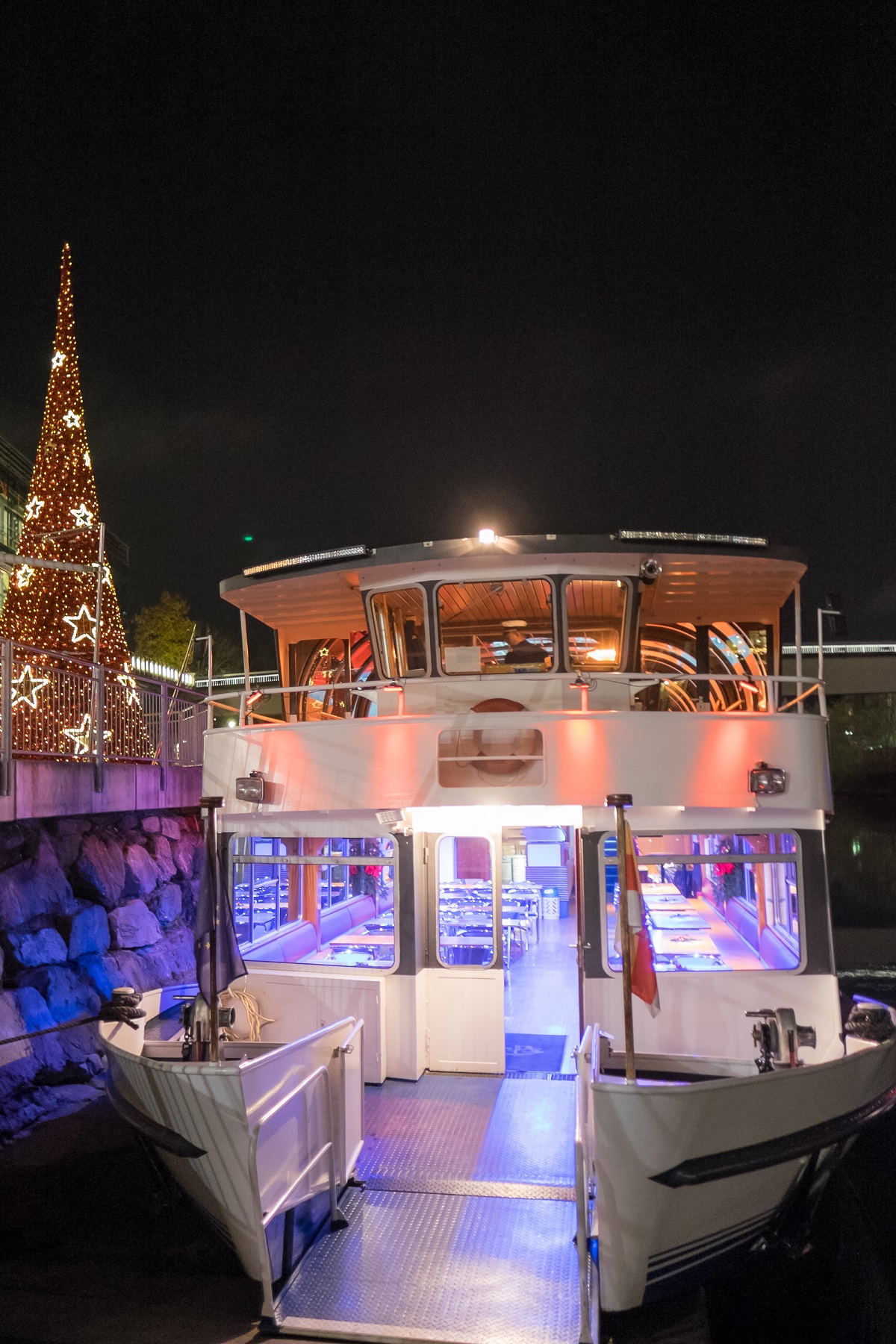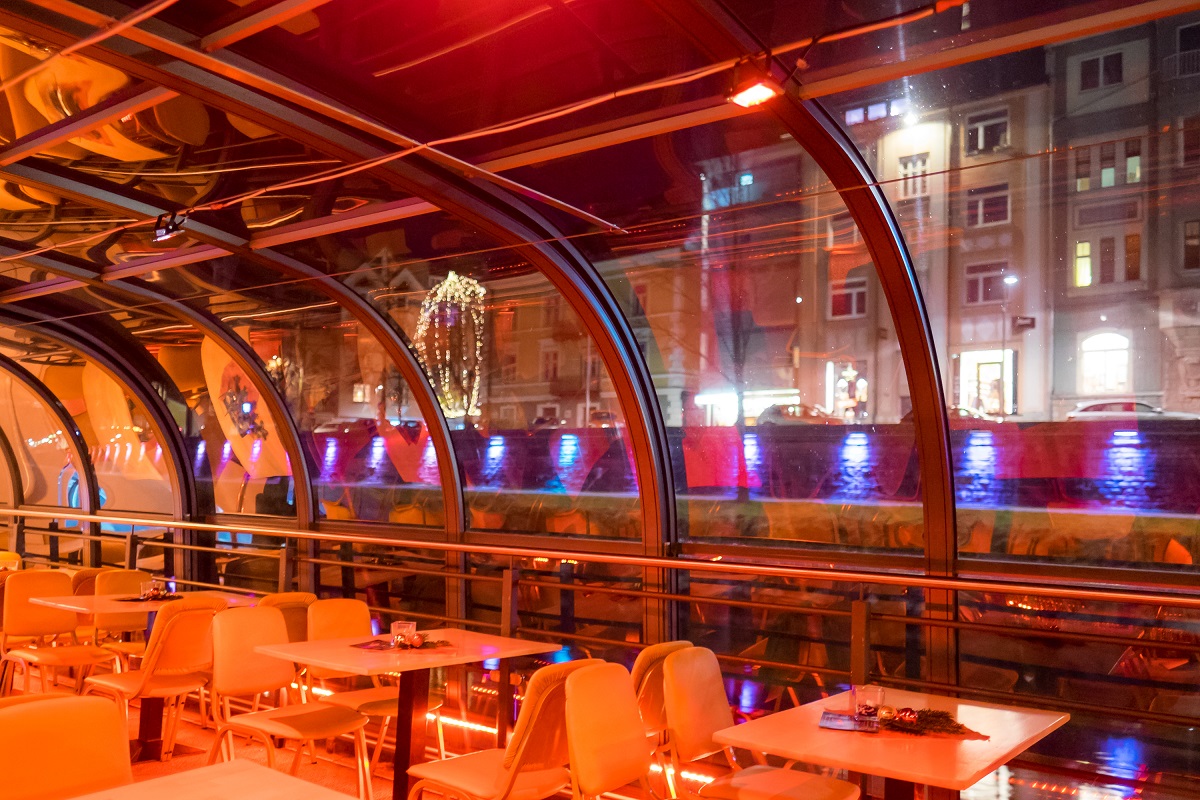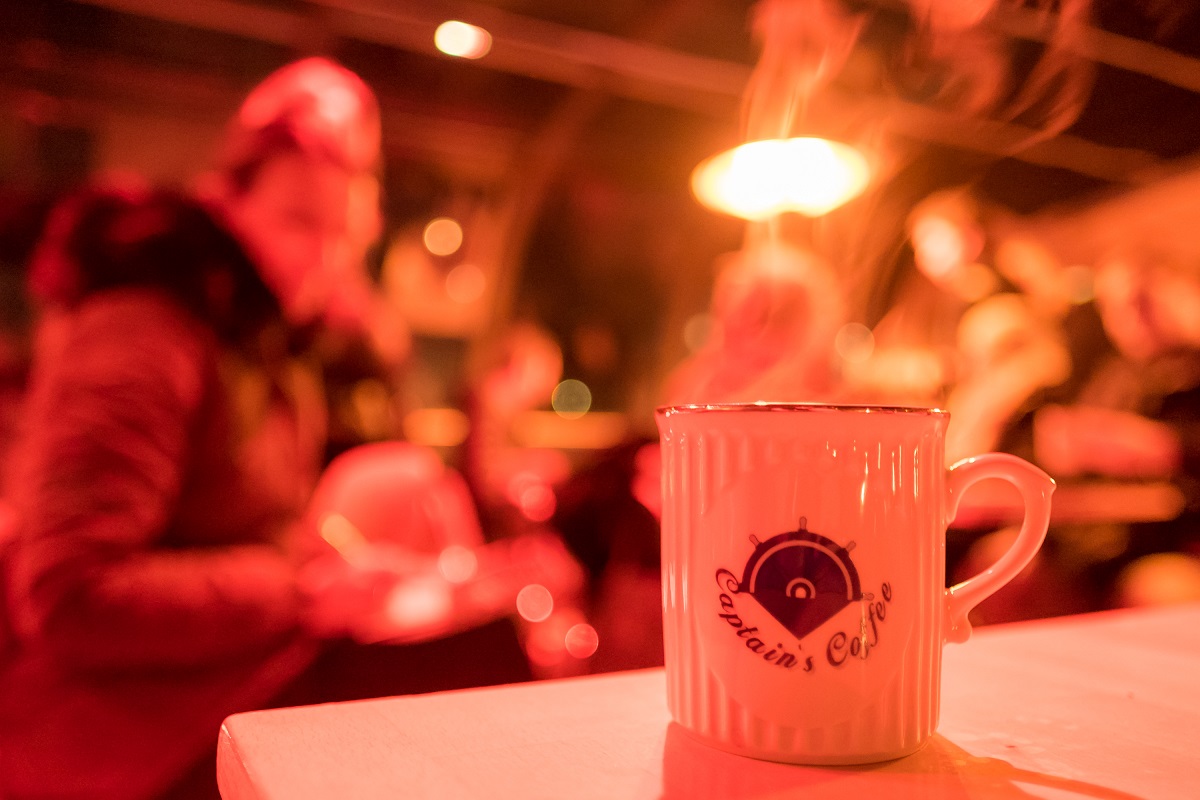 5) For younger guests
It wouldn't be Christmas without a little ice-skating in the square of the town hall! If you're visiting Villach with the entire family, your kids will love stopping here; and if you really want to treat them to the best of times, take them to the mini zoo. They can admire the farm animals like ponies and rabbits. Another good idea is a trip on the traditional train "Bummelzug"!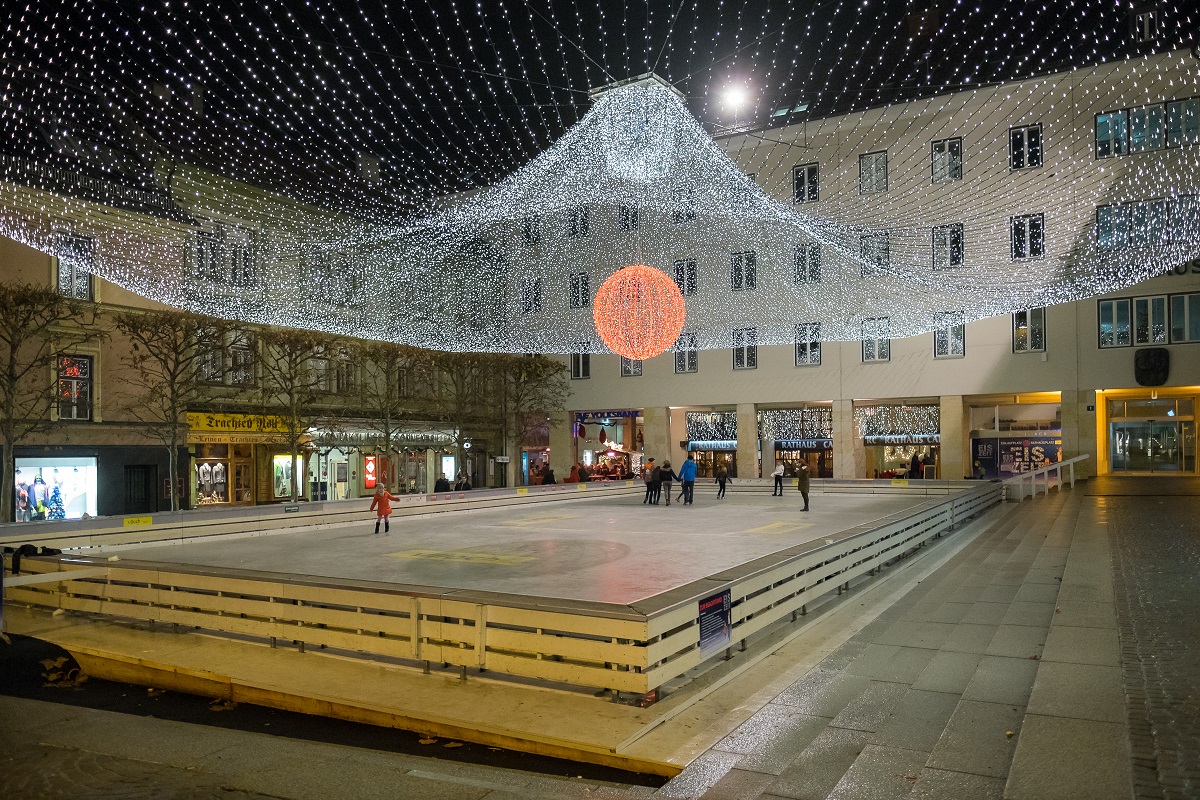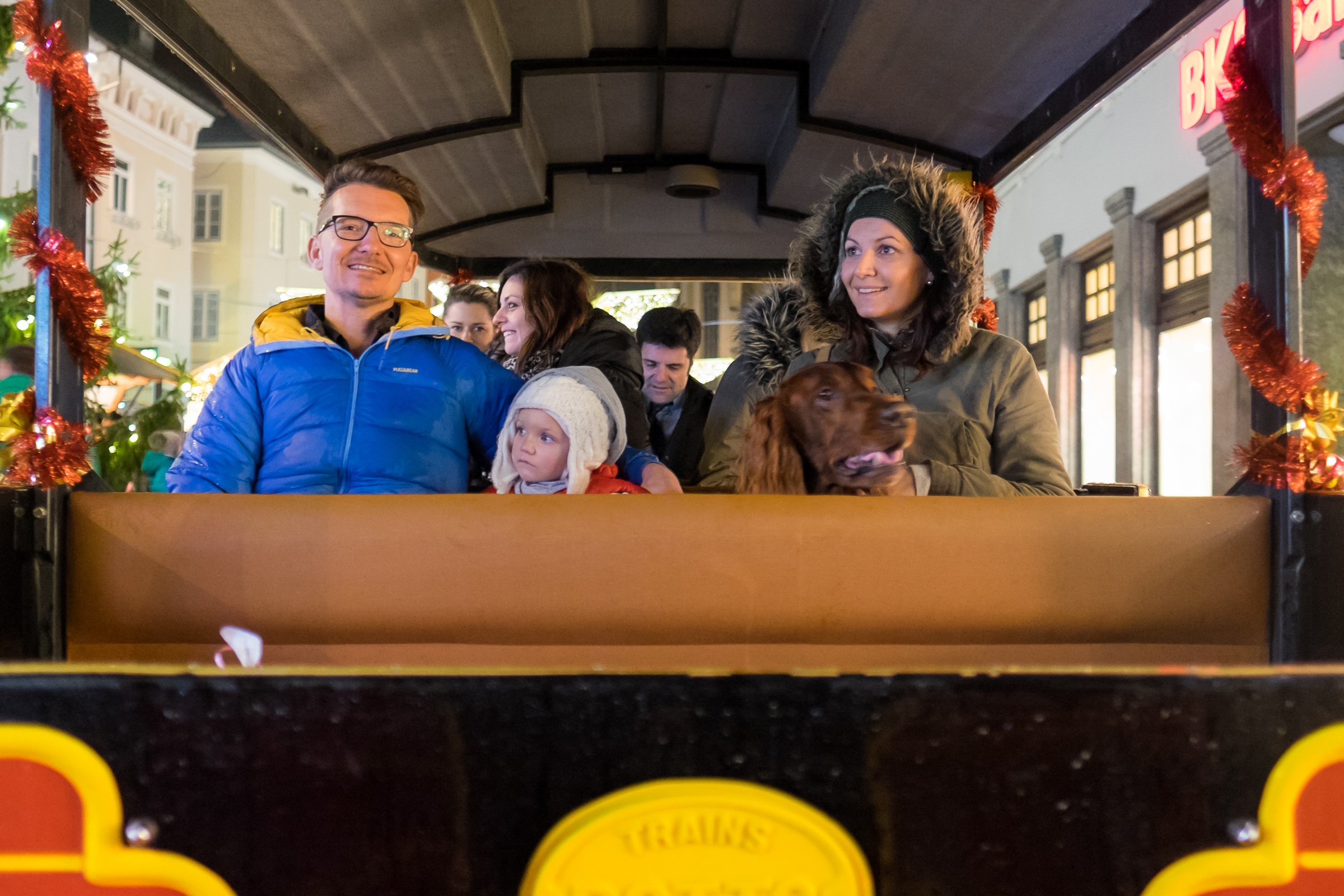 6) Shopping
I'm a real expert in this section. If you feel like shopping you really can't miss stopping by the Atrio. I don't like shopping centres, I never spend any time in them and I really don't know why I'm so repulsed by these shopping monsters.
But I ALWAYS visit the Atrio. Maybe because in the InterSpar I find any local food I desire, or for its 80 shops (they just opened a new one that sells Tyrolese clothes at excellent prices), maybe because during the Advent period they even have a Christmas market inside the centre, or because I always need to stop at Hervis for my son's clothing, but Atrio is the only shopping centre I enjoy.
And they have just redecorated Planet Lollipop, a world completely designed for children from 3 to 10 years old… and Austrians always take care of their young guests! The largest entertainment park in Carinthia, with 600 square metres over three floors. Once I walked in I never wanted to leave J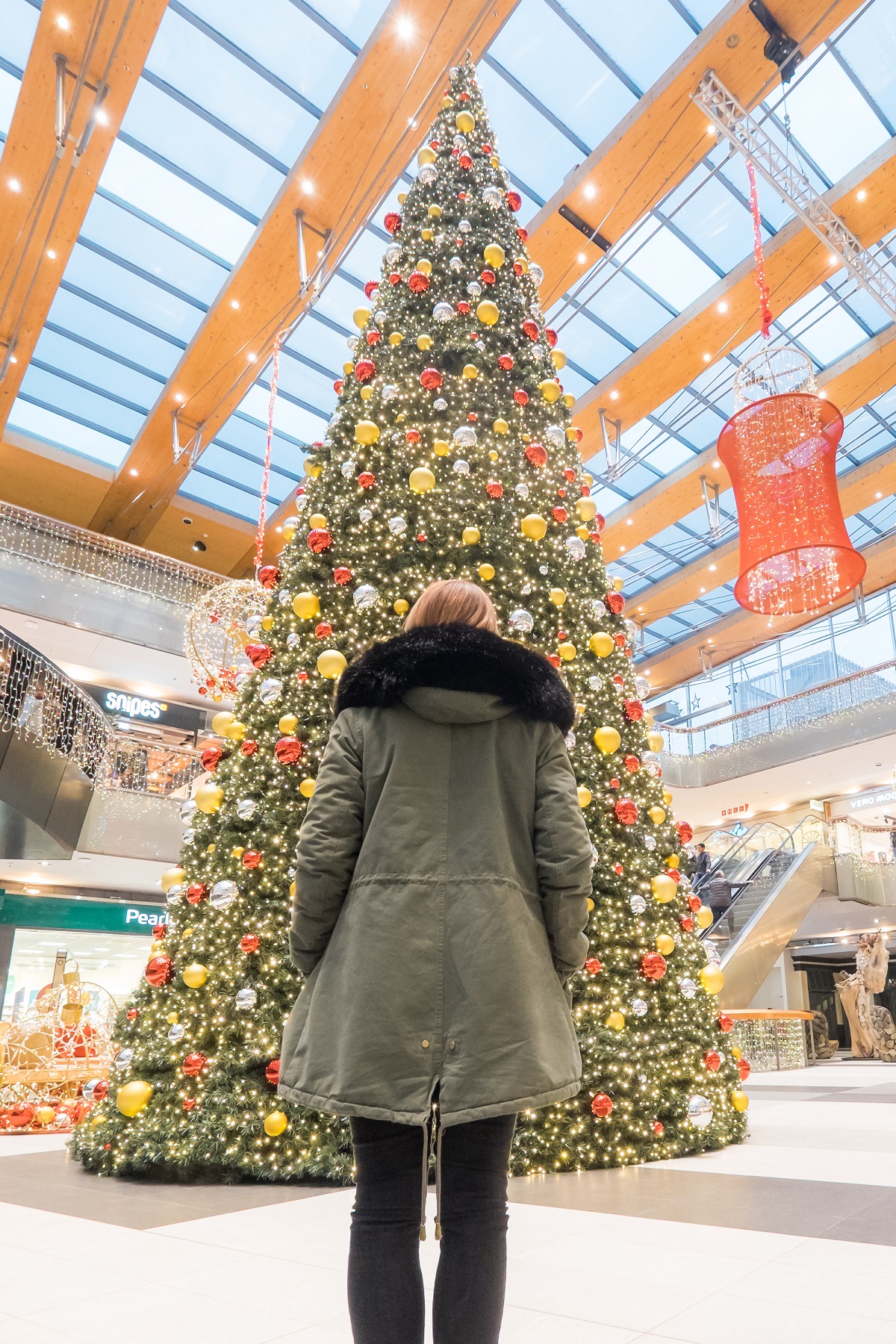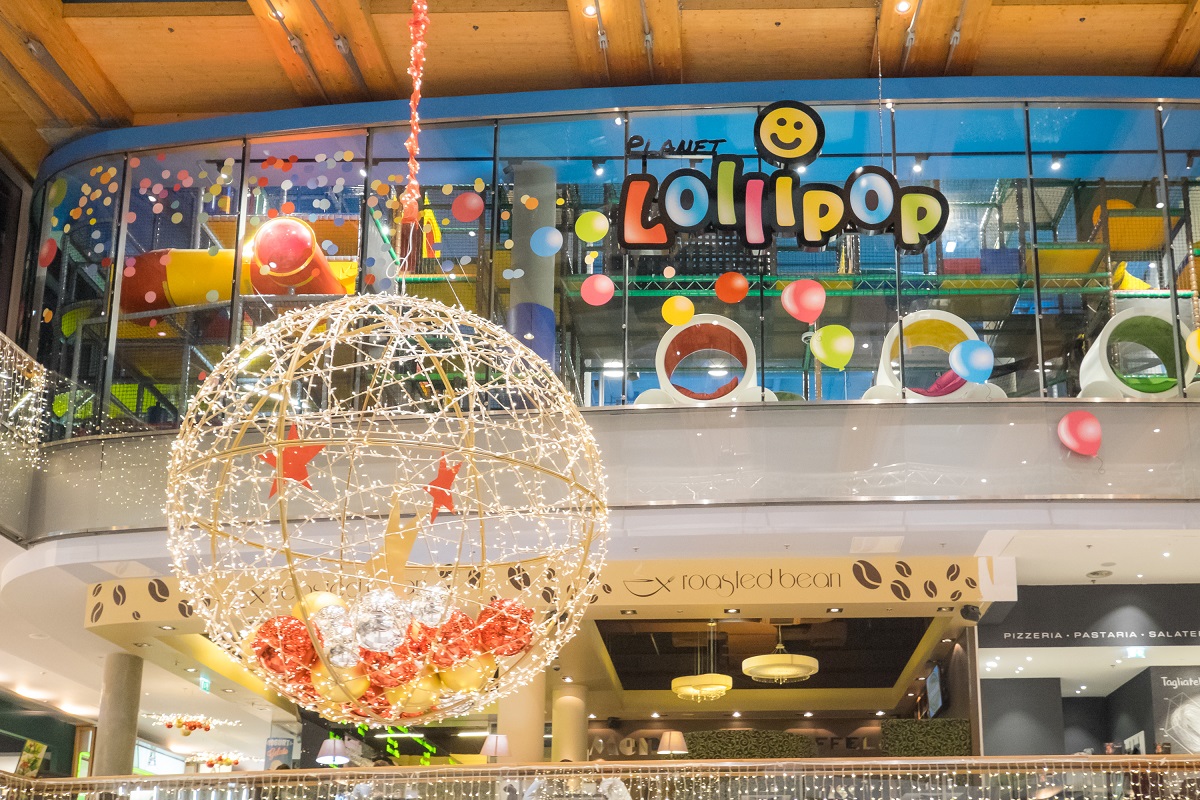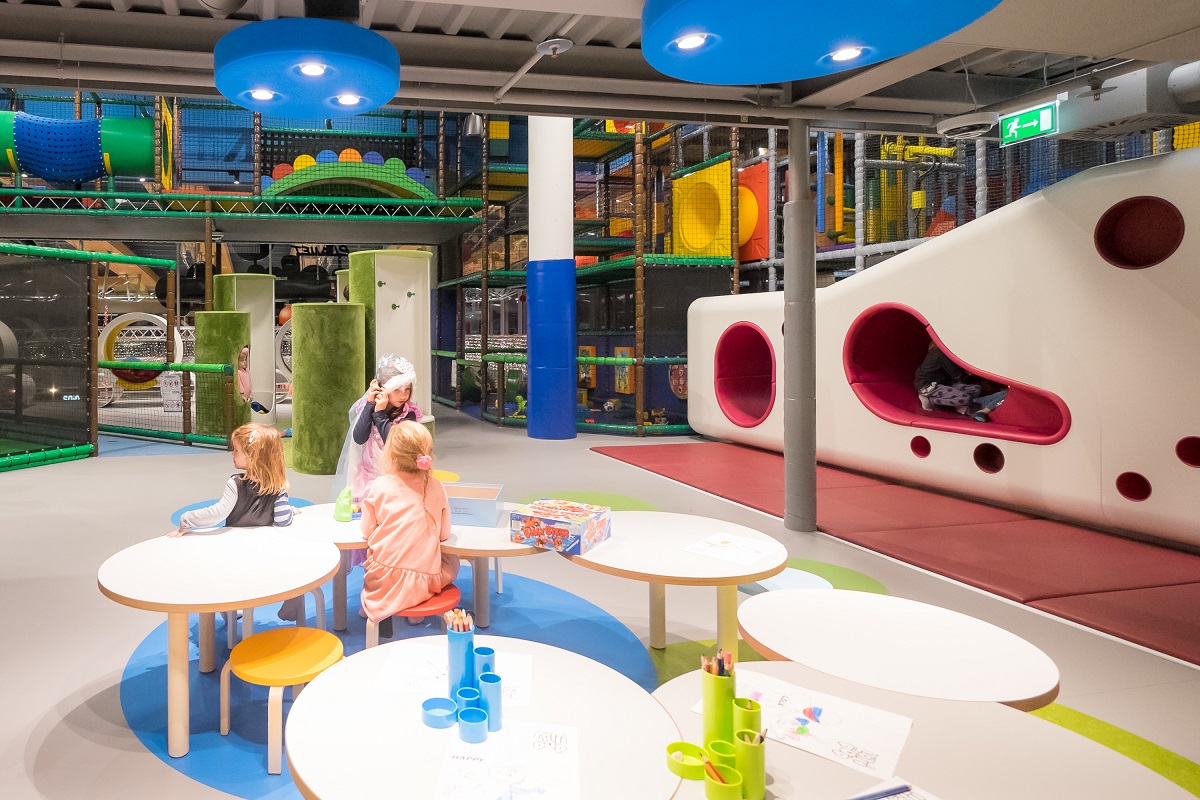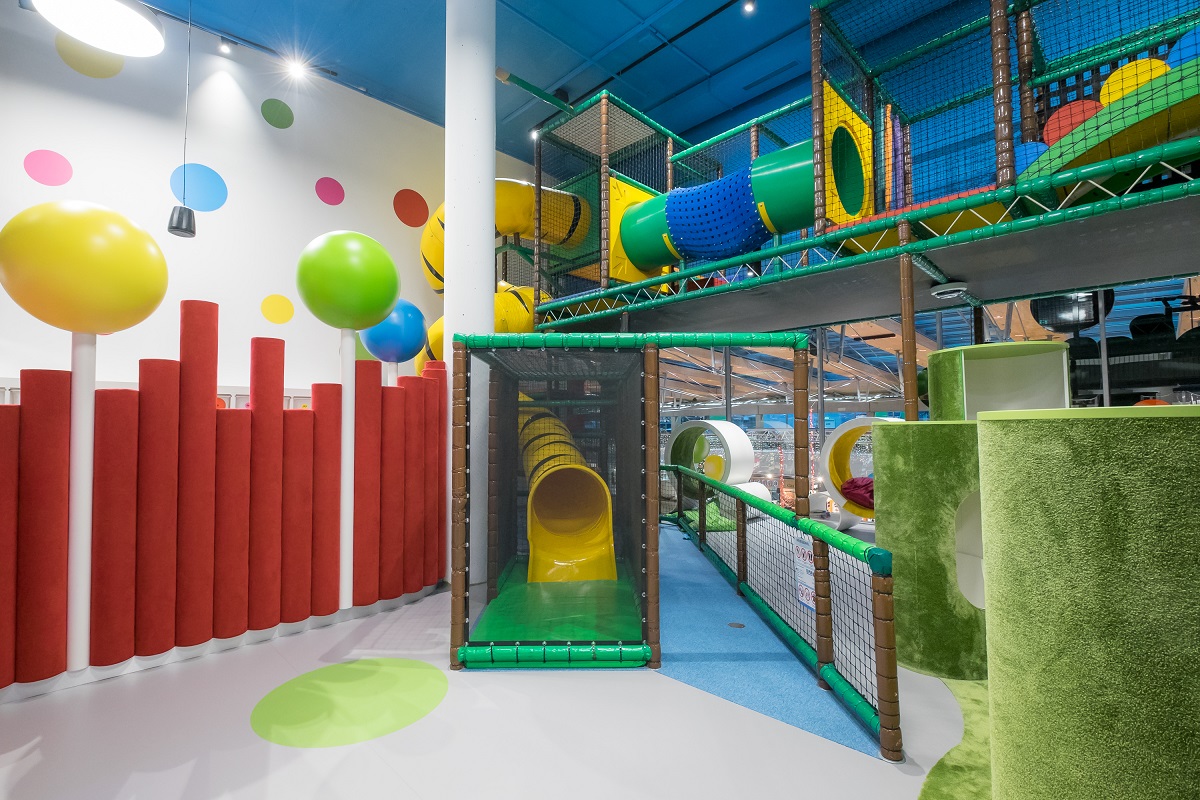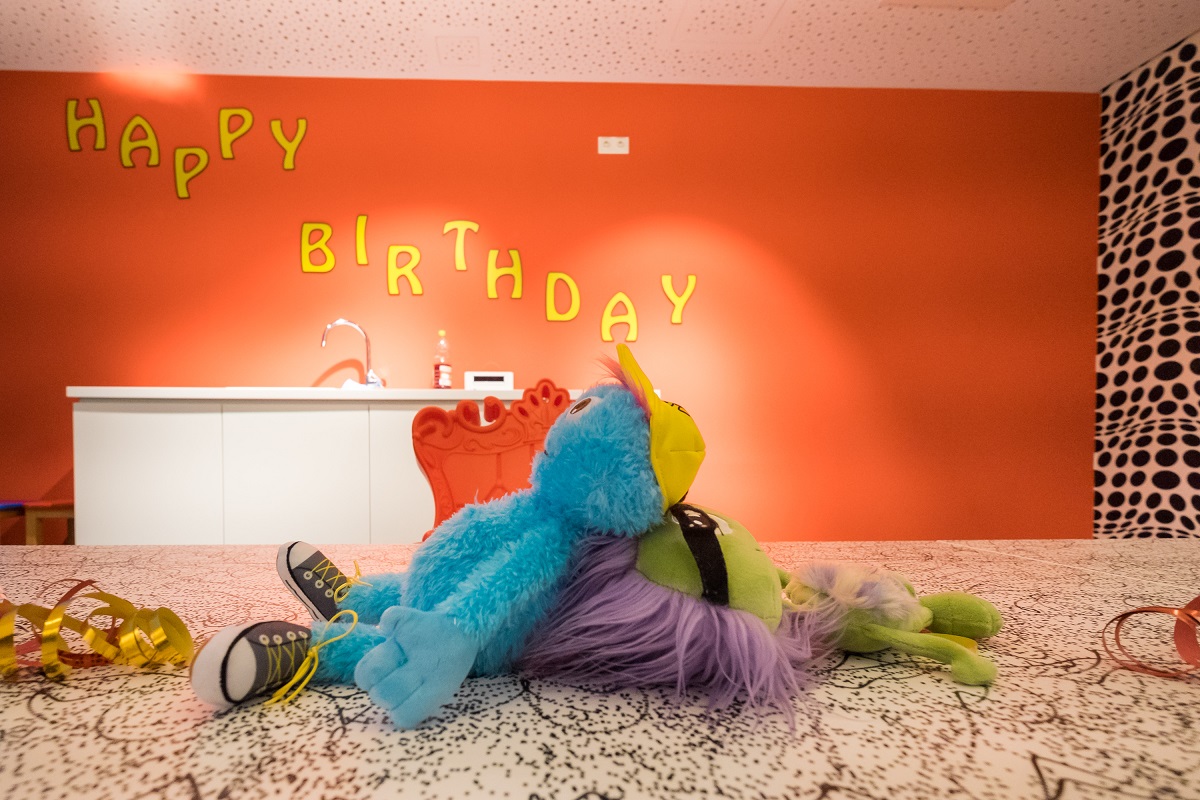 7) Wellness
Can you visit Villach without a stop at a wellness centre? Impossible! So let's all head to the thermal baths of Warmbad J in this lovely ultramodern building everyone can relax and have fun, from children to seniors.
Children's swimming pools, slides and water games will completely absorb the younger guests, while the adults can enjoy the area dedicated to relax. Sauna, Turkish baths, hammam and every type of treatment will totally regenerate you. Once you walk in you'll feel at peace with the world.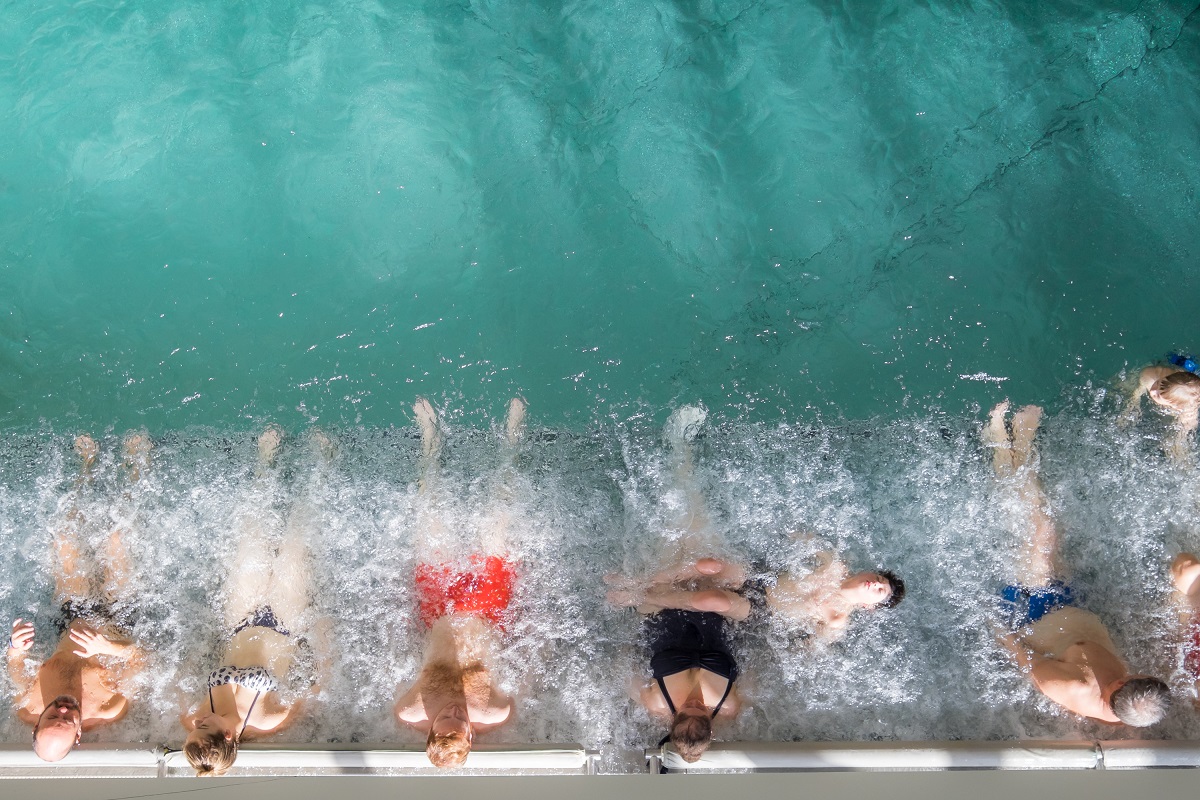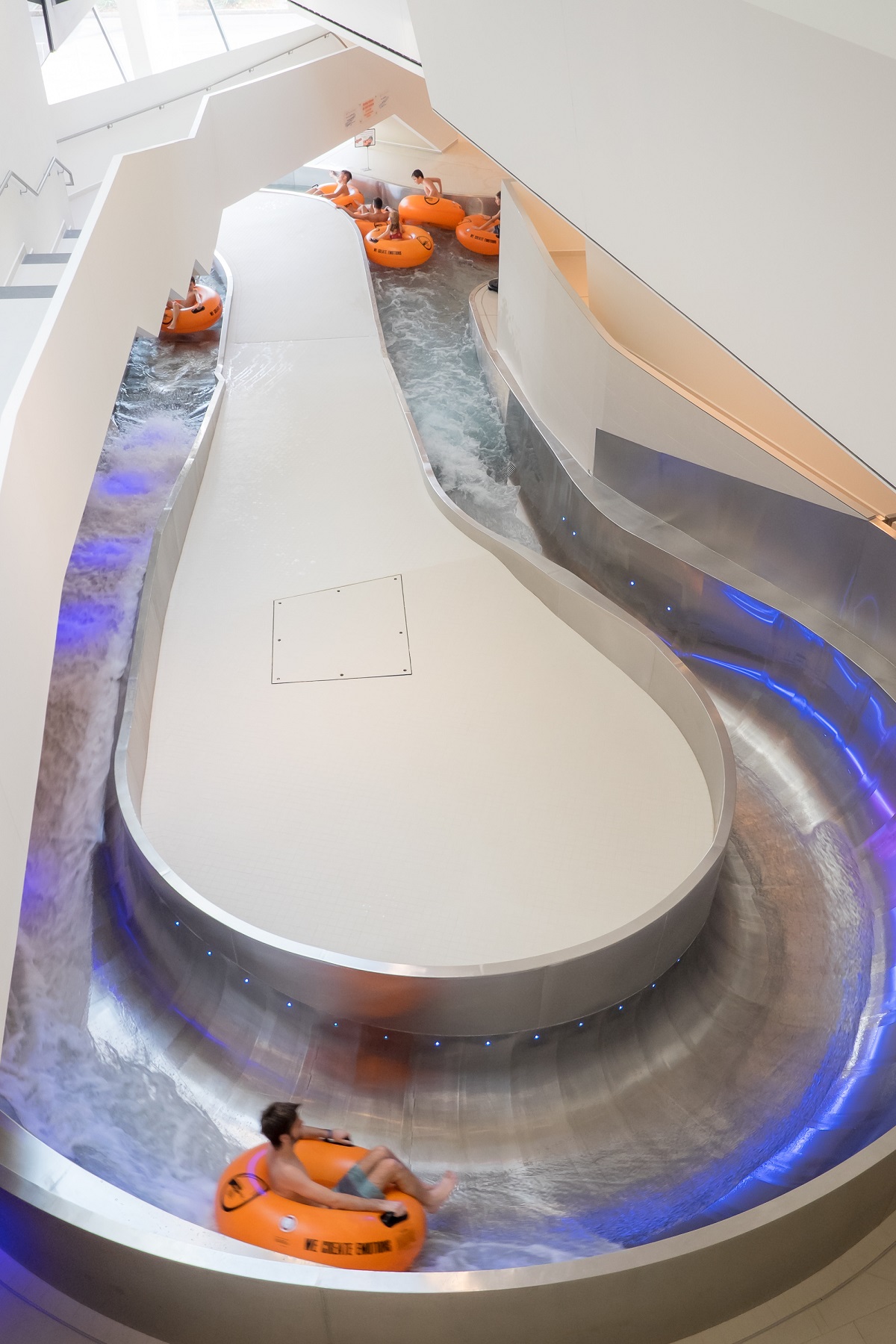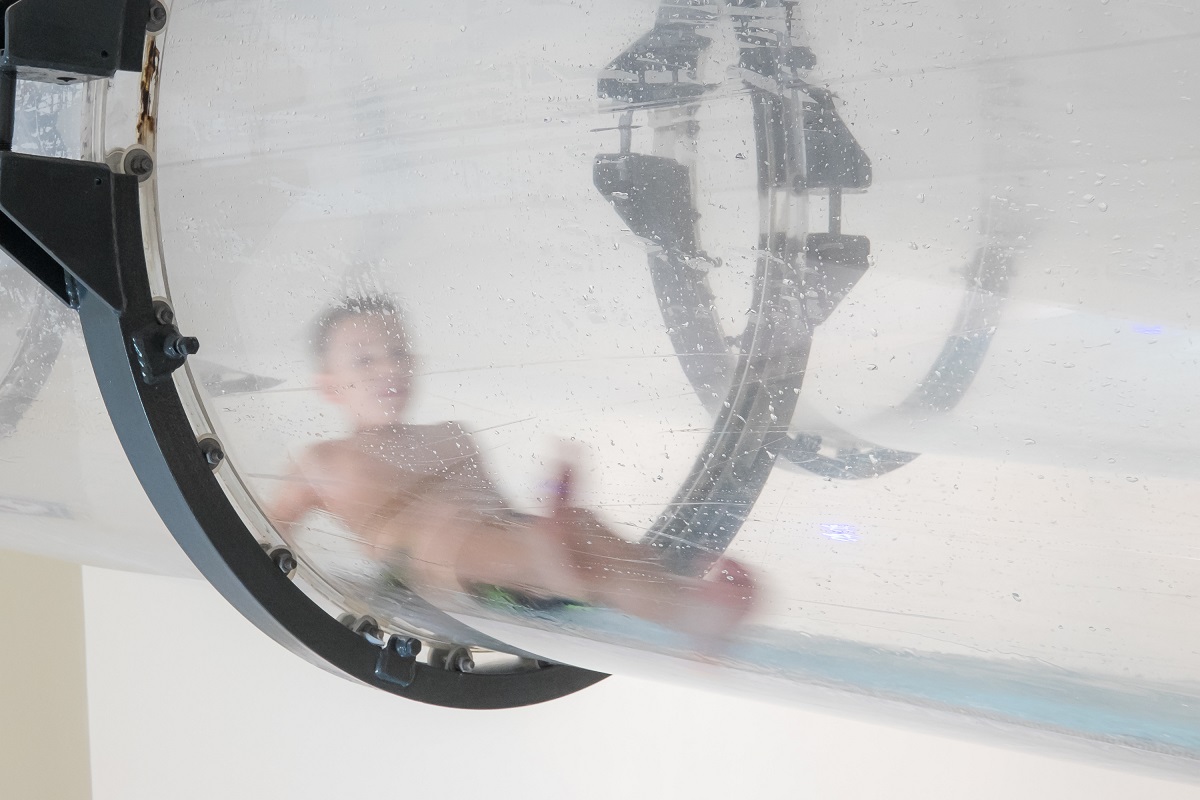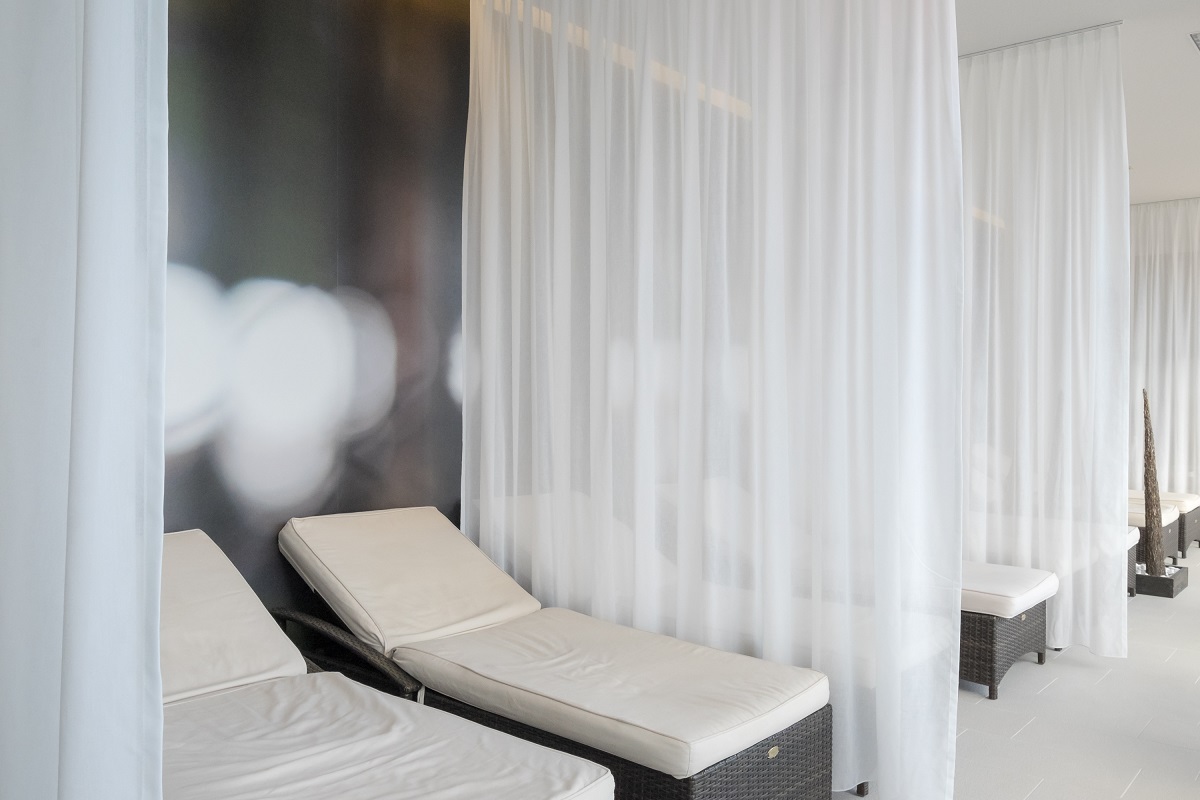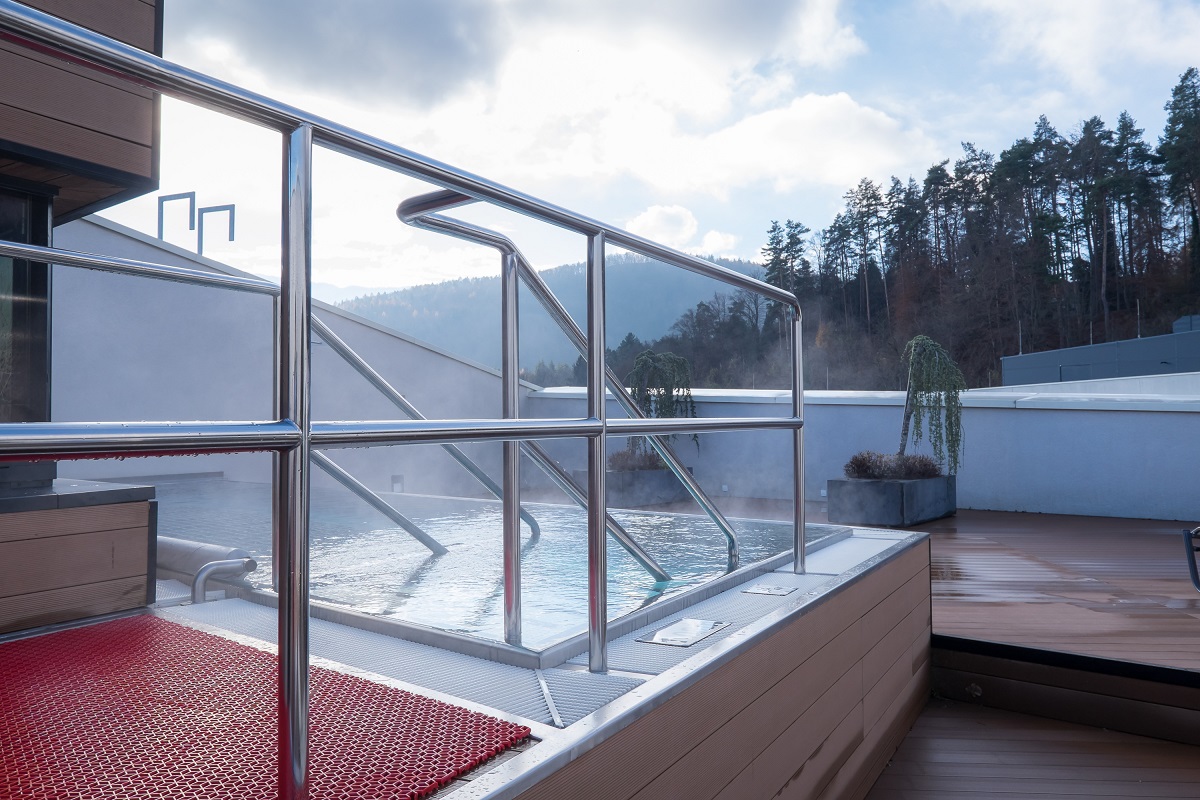 8) Snacks
Caffè Konditorei is the perfect place to stop to recharge after all the time at the thermal baths. This lovely pastry shop, described as the second best in Austria (second only to the famous Café Sacher in Vienna, to get the idea), will be waiting for you as soon as you leave Warmbad wellness centre! I'm hungry J
9) Carinthia street food
A little Austrian street food never hurt anyone, right? And do you know where you can taste Villach's best würstel? Right next to the Drava, close to the main bridge, you'll find "Bratwurstkönig", a small stall full of traditional Austrian food. EXCELLENT!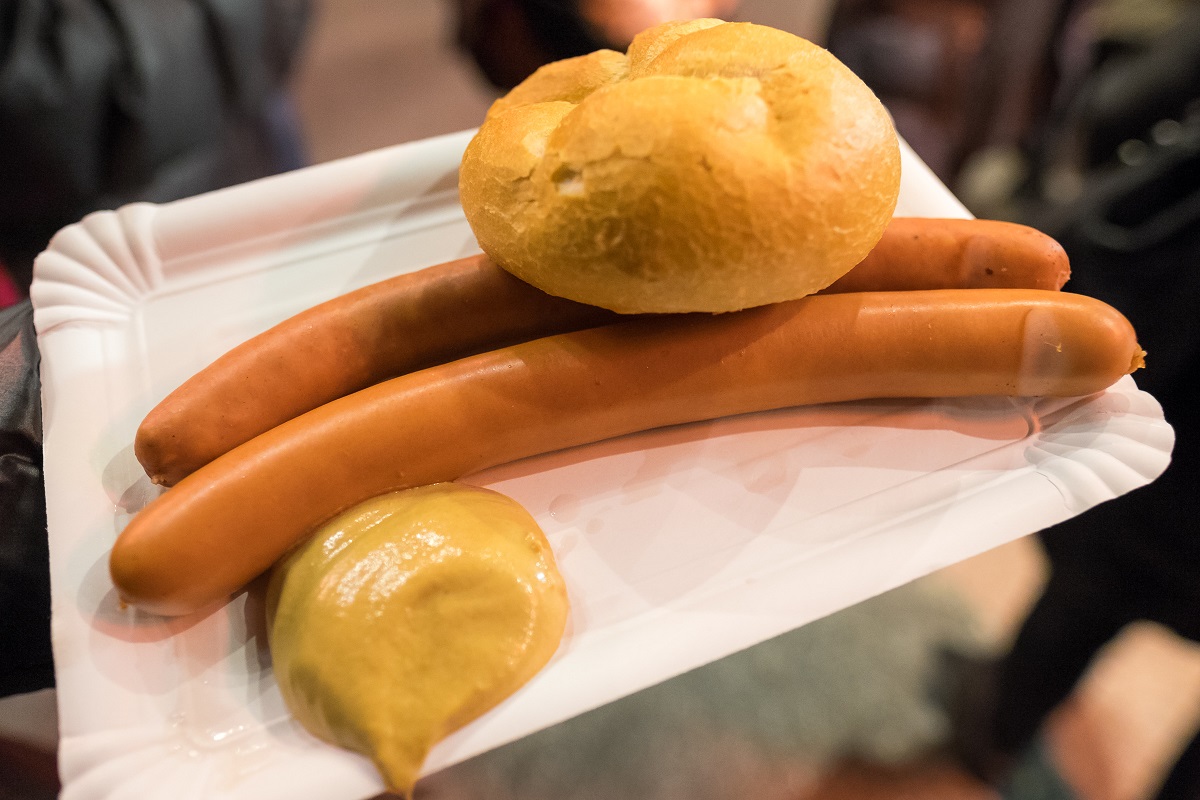 10) A royalty dinner
At Das Kleine Restaurant, the skills of the chef Jürgen Perlinger, with his two Gault- Millau hats, will fascinate you with a mountain style cuisine.
Then there is also the famous Lagana, an elegant and refined restaurant with a view over the city. Here at the Holiday In, the chef Hermann Andritsch creates a fusion of Mediterranean and Asian flavours, with an incredible menu!
Ph.