I'm back from yet another trip to Warmbad…yet another? Don't worry, you haven't missed an article, I'd never written about it because I preferred taking a trip back there so I could tell you about a few more details. The first time I went to Warmbad was two years ago, and on that occasion, I went there with all my family, and rather than being a relaxing experience it was more like a nightmare.
It was a cold day of December, right in the middle of the Ski season and the Thermal baths had opened recently (just a few months previously) …and that day all the people from the local area and the tourists decided to visit this lovely little oasis.I can't even start explaining the mayhem of those few hours spent dodging screaming children. The experience was not one of the best; but I decided that sooner or later I'd give Warmbad a second chance.
So this time I chose a weekend of November, and here I am, ready to explore the real essence of these famous thermal baths and fill up on some relax time. As I walk into the hallway I already see less people and I start to be hopeful. There's also a promotion: children get in free if accompanied by an adult. I pay for the daily FUN&SPA ticket – 29,90€ for the entire day (from 9.00 am to 9.45pm) and with an extra 3€ I also receive a pool towel.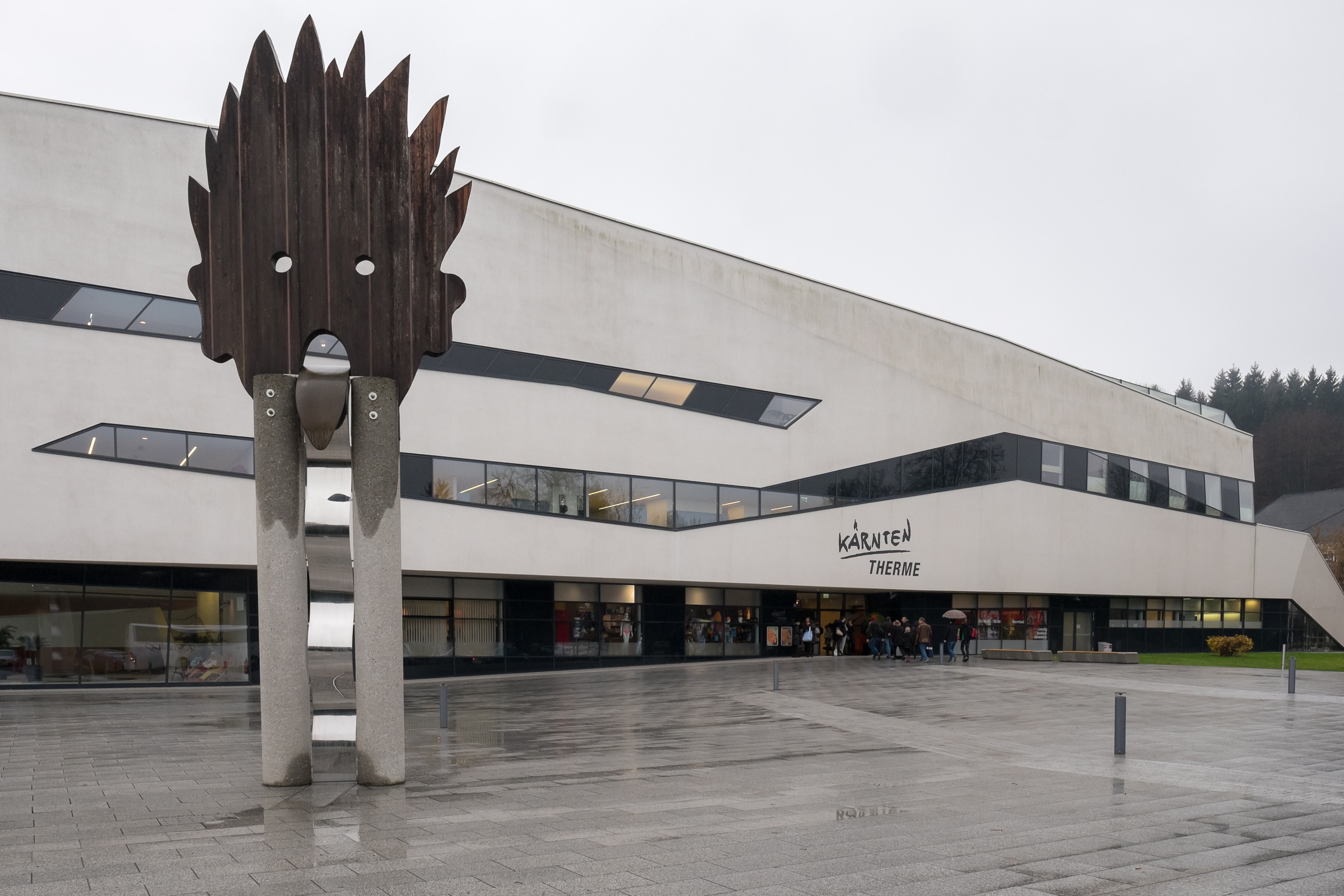 The place is very big, the dressing rooms are mixed or separate and you can change without rushing, a difference with other places in Austria where you usually change all together. In the spa area of the structure its mandatory to use no bathing suit, covering up just with your towel. I'm already hinting at the peculiarity of this place.
From the changing-rooms you walk to the inside swimming pools; they have two large pools (a sport swimming pool with 29° and a relax one with a temperature of 32°), and a smaller one for children.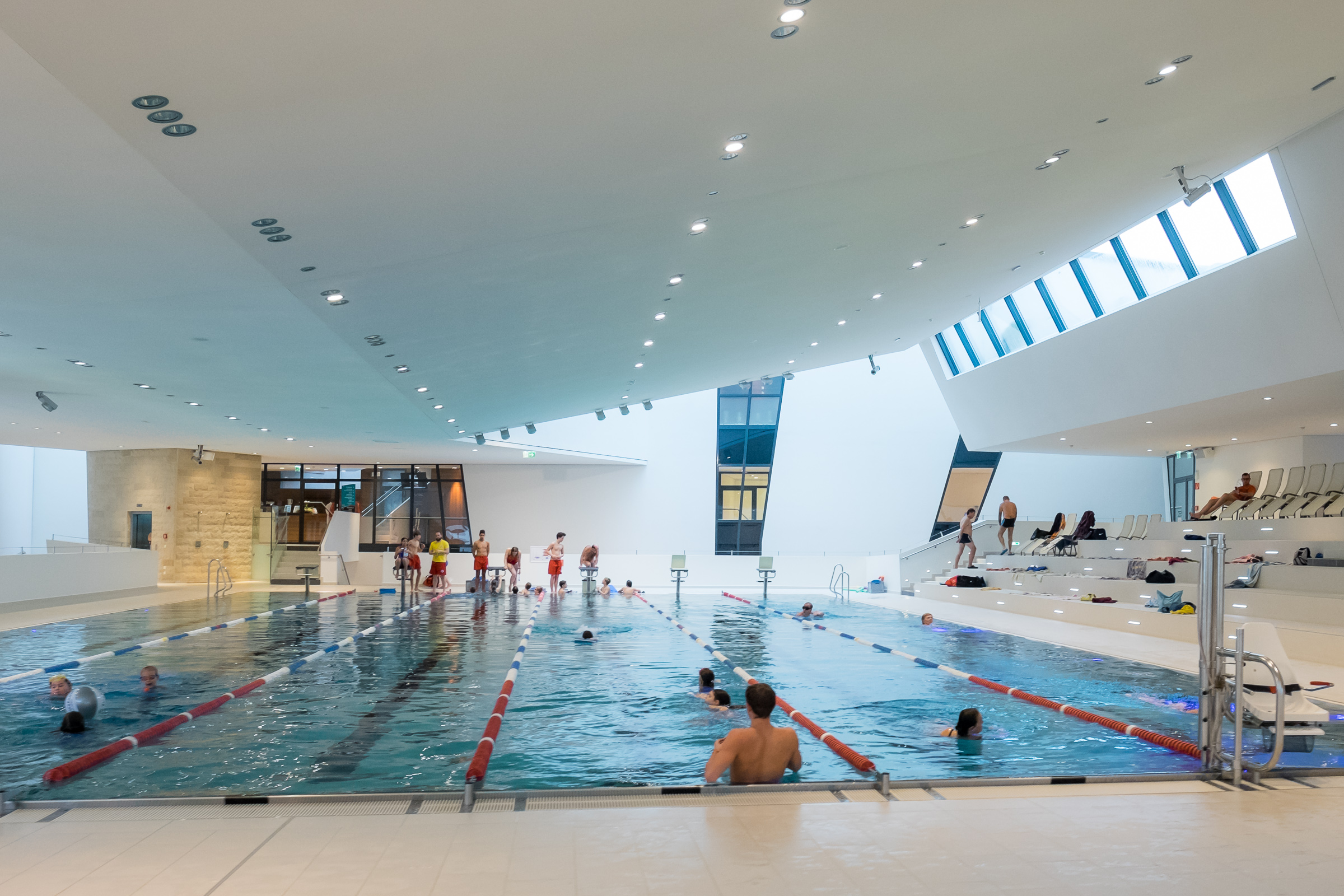 There's lots of space for fun, not just for children but also for slightly older people like me.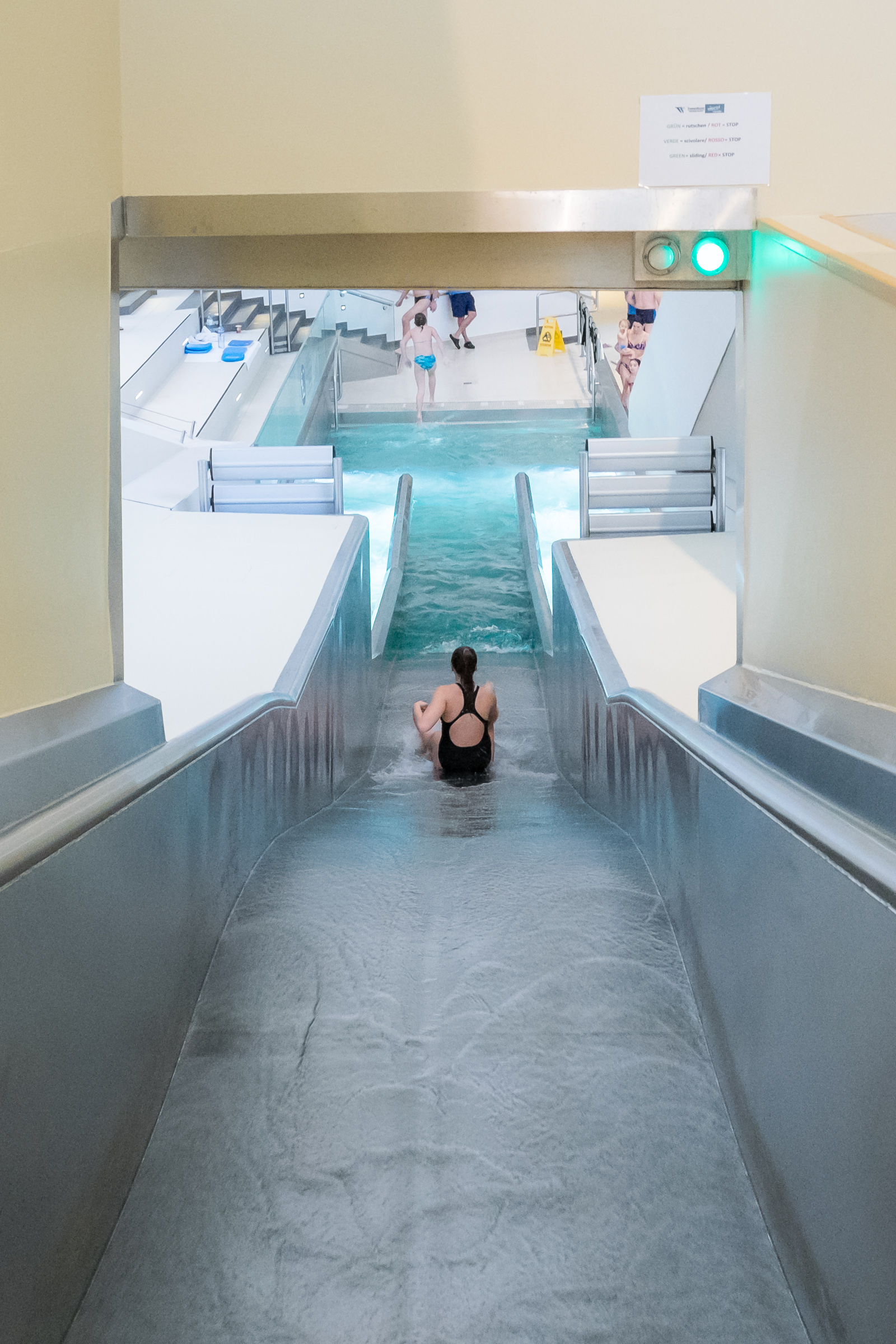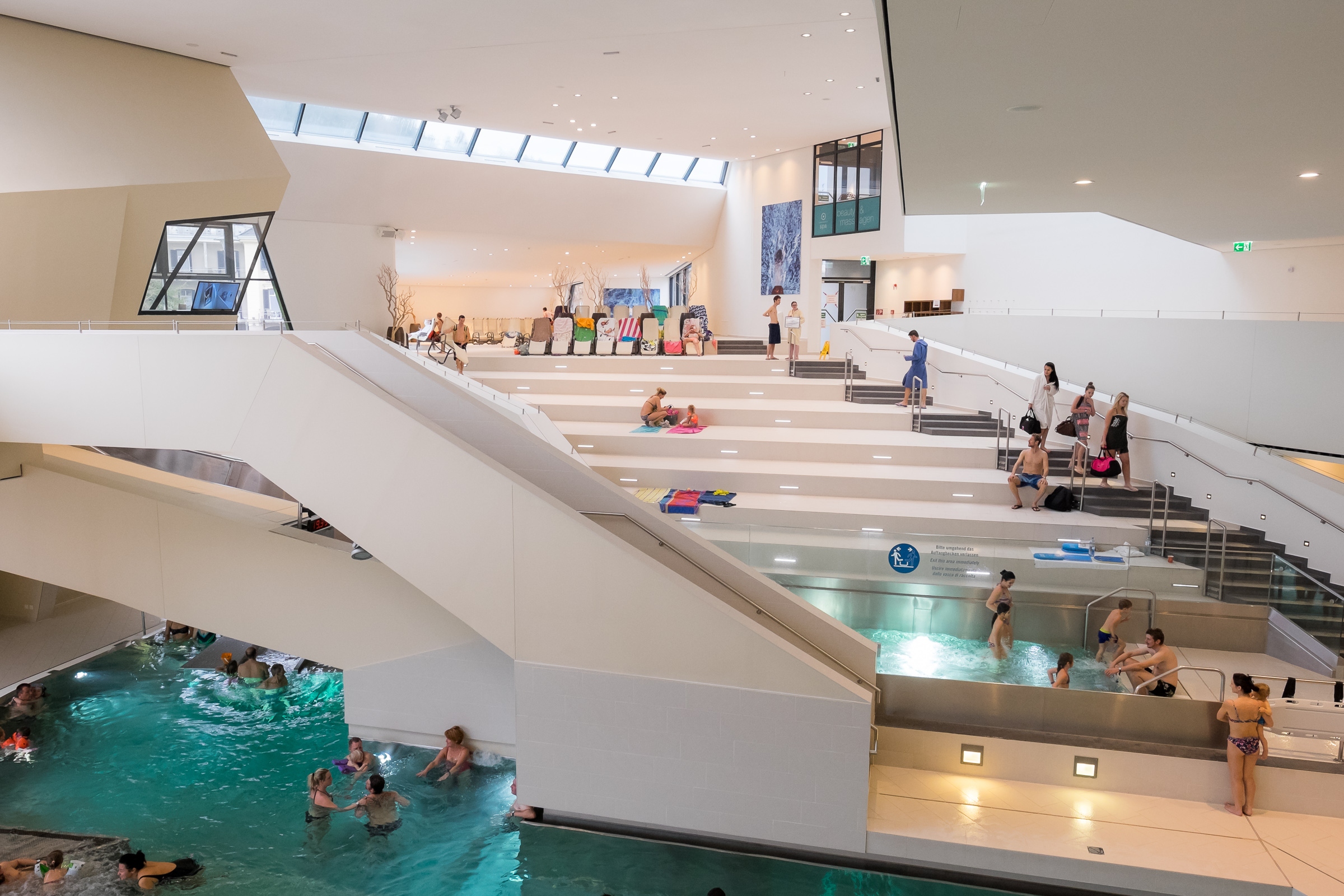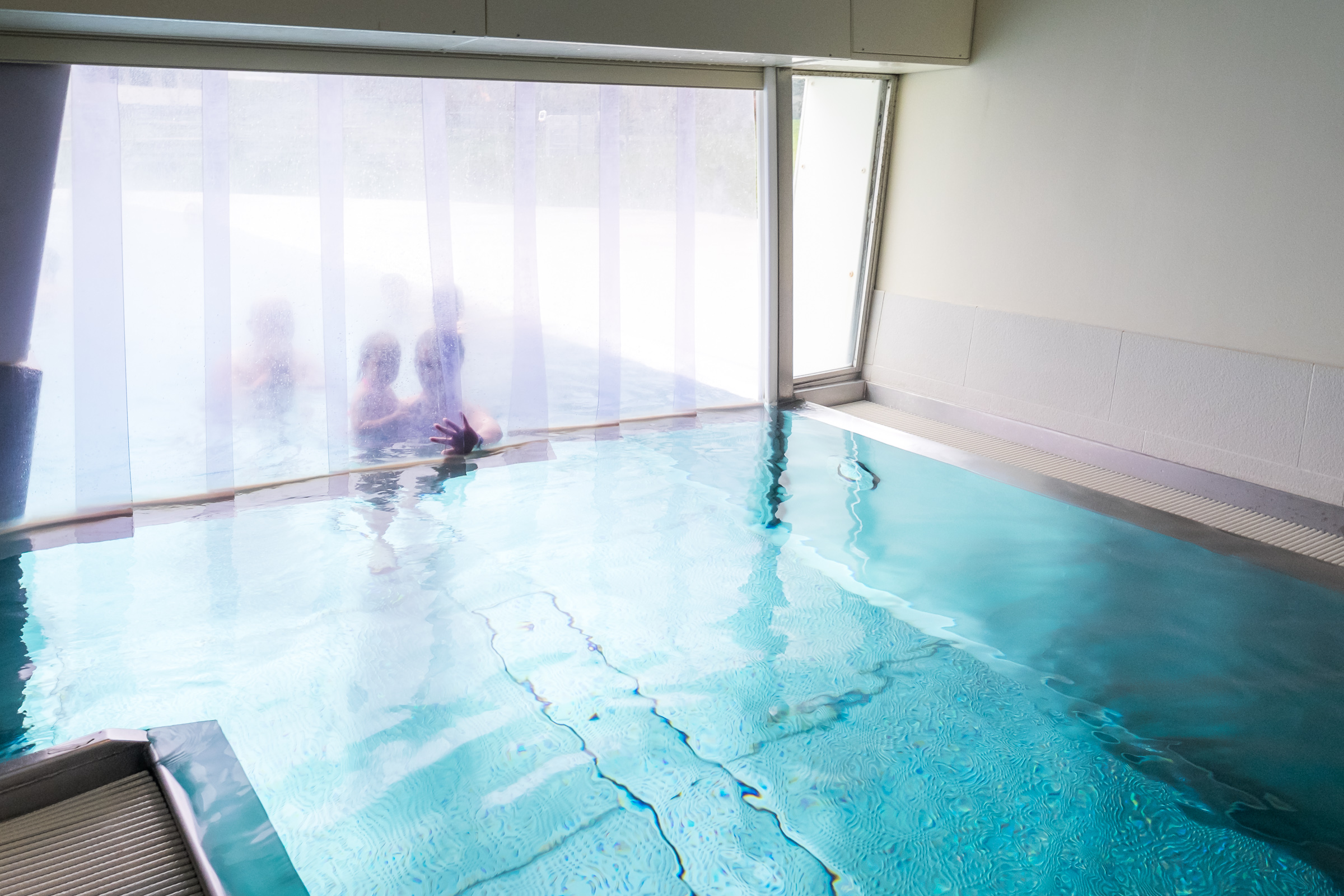 They have inside slides that are quite fun, with modern light games, that make you feel as if you were in a psychedelic tunnel and routes in the dark where you almost feel like you're flying in space!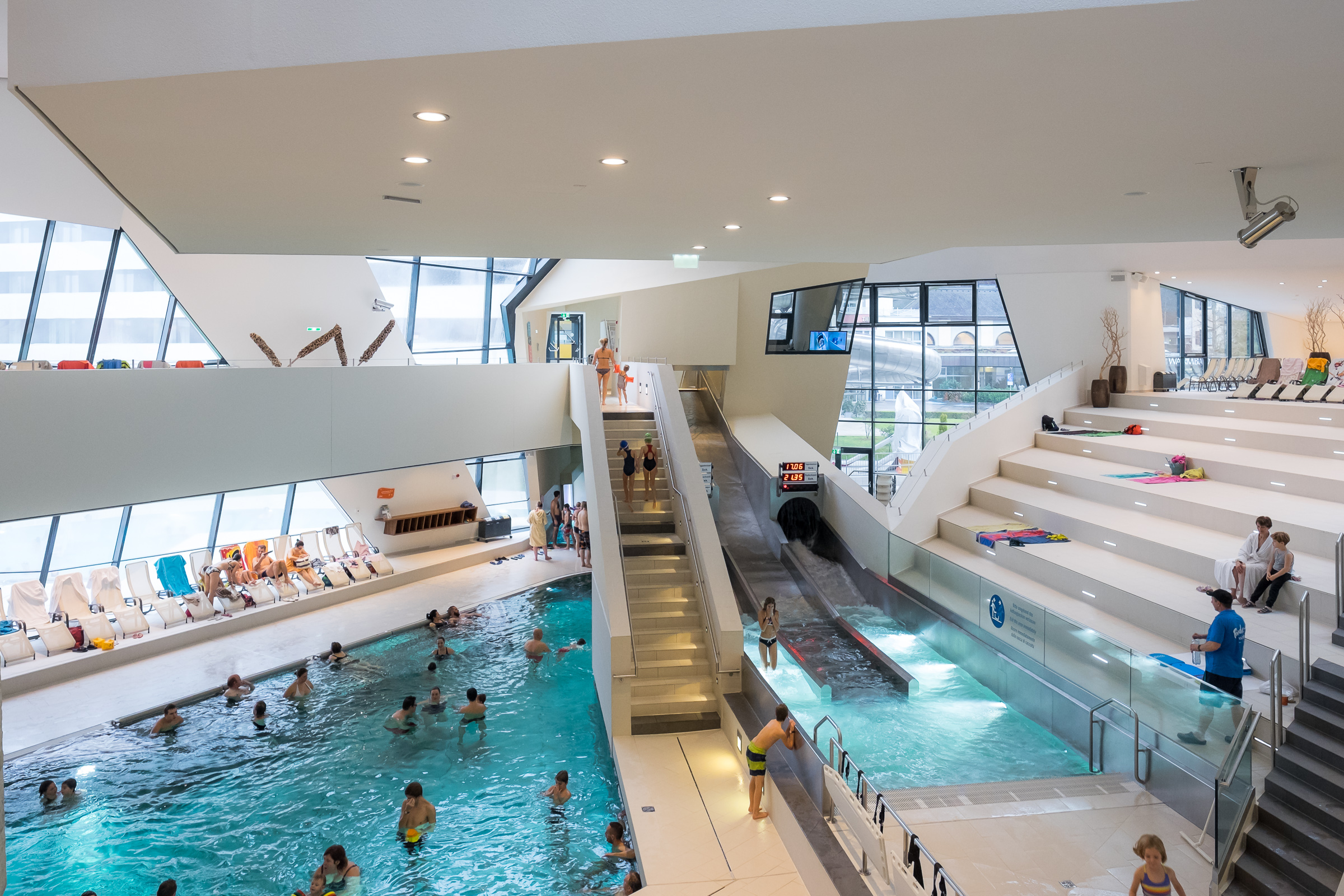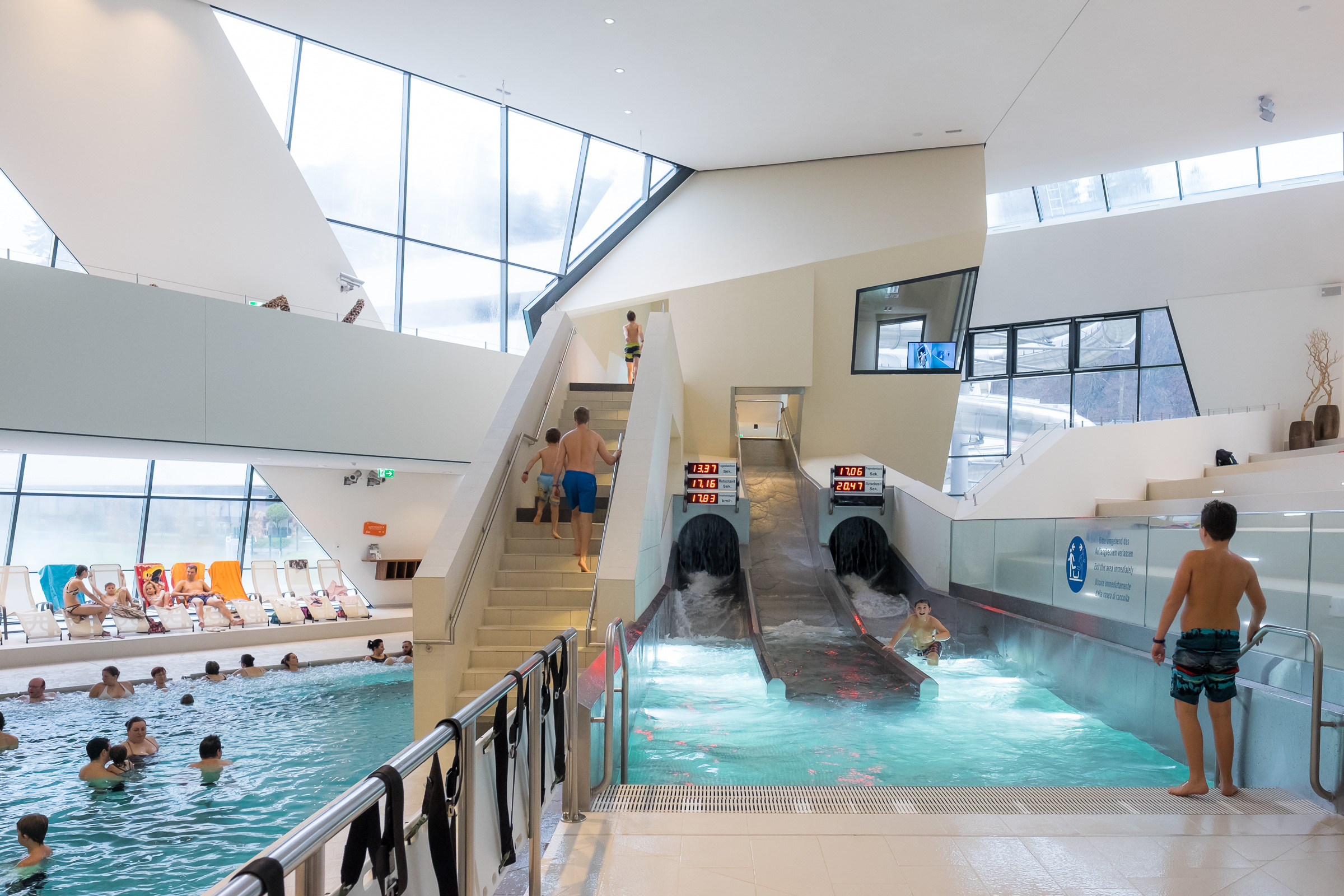 There's also Crazy River, a special ride, full of twists, turns and waves, where you navigate with an inflatable raft and you play with the water as if you were doing rafting. They also have a cave for chromo-therapy.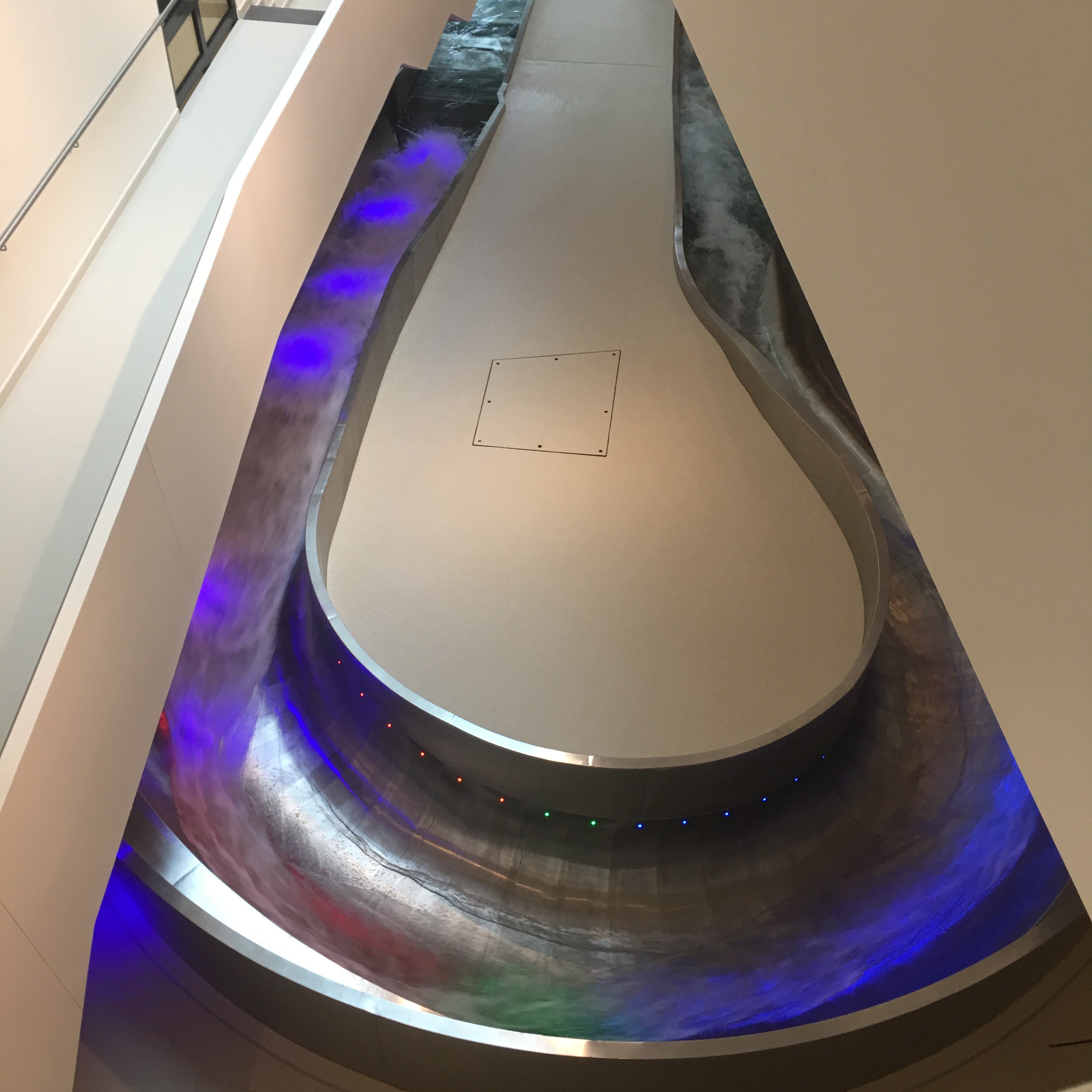 They have almost everything!
On the ground floor, they have a self-service restaurant, where you can go in without taking money with you, but you just credit it to the bracelet they give you at the entrance, and you pay for everything when you leave… It's useful information because to pay for just a coffee I went all the way back to the changing rooms (getting the wrong floor several times with the lift, because the labels of the floors are only in German unfortunately) so I could get my wallet and I then reached the cash till and discovered that I didn't actually need cash. 🙁
It's finally time for the real relaxing moments, pure tranquillity, no children, no shouting…welcome to Warmbad's SPA. If you like the warmth without suffering too much from the heat, the place for you is the Hamam, an area of Turkish baths, with two private rooms, where you can take advantage of their personalized treatments like the peeling massage or the foam massage.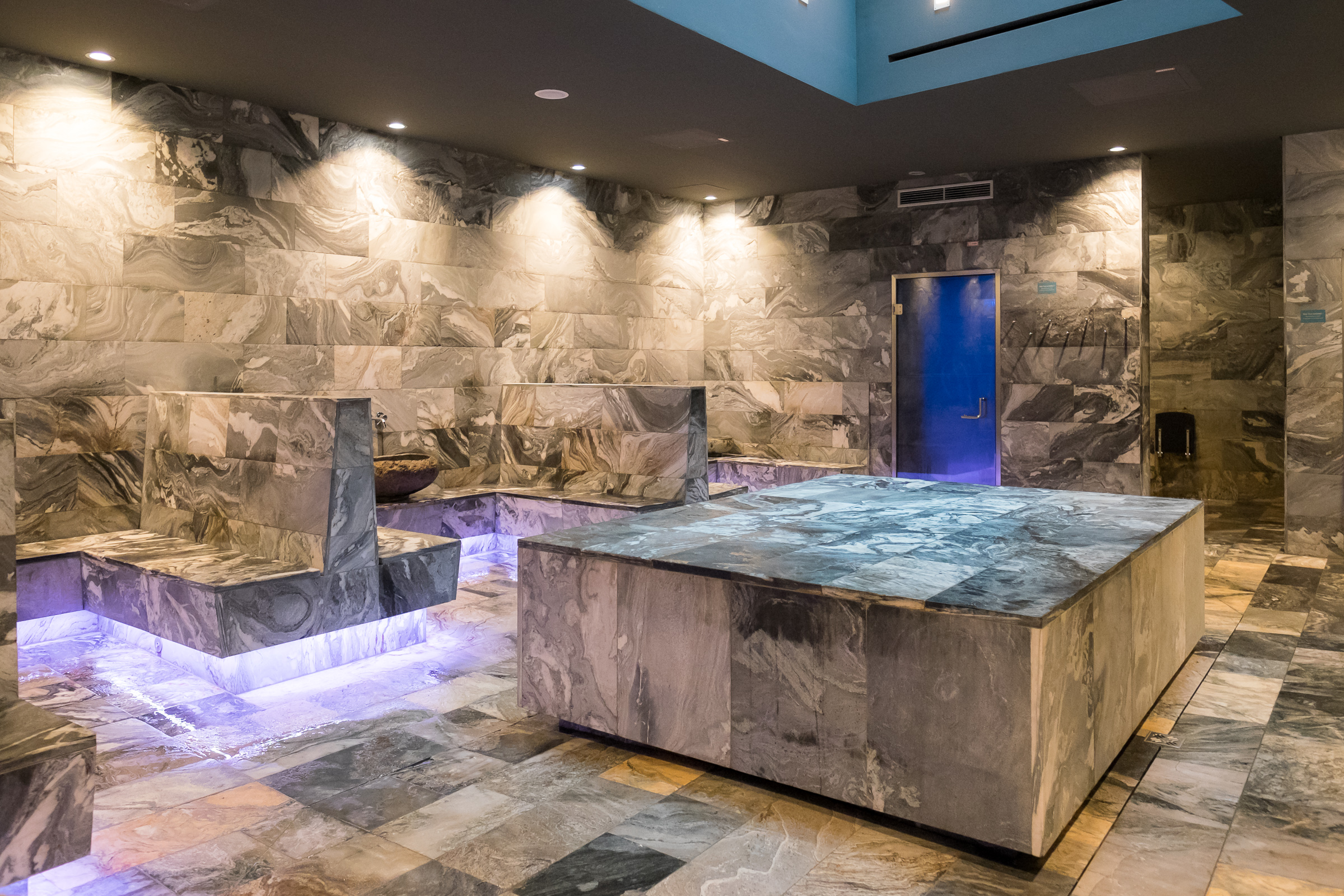 If what you need is a total "rehabilitation", all you need to do is lay out on this bed for 30 minutes.
They have many suggested treatments, and this year they also added Thai massage, which, as you know, I love.
With the great choice of Finnish saunas, bio sauna, relax areas, panoramic Jacuzzis, here's the surprise I hinted of at the beginning: saunas just for women! This way, even the most modest women like me will feel comfortable enough to relax and enjoy their time without embarrassment!
I hope I'm not forgetting anything, but now all you need to do is head over here and discover the place for yourself. The modern design is also very important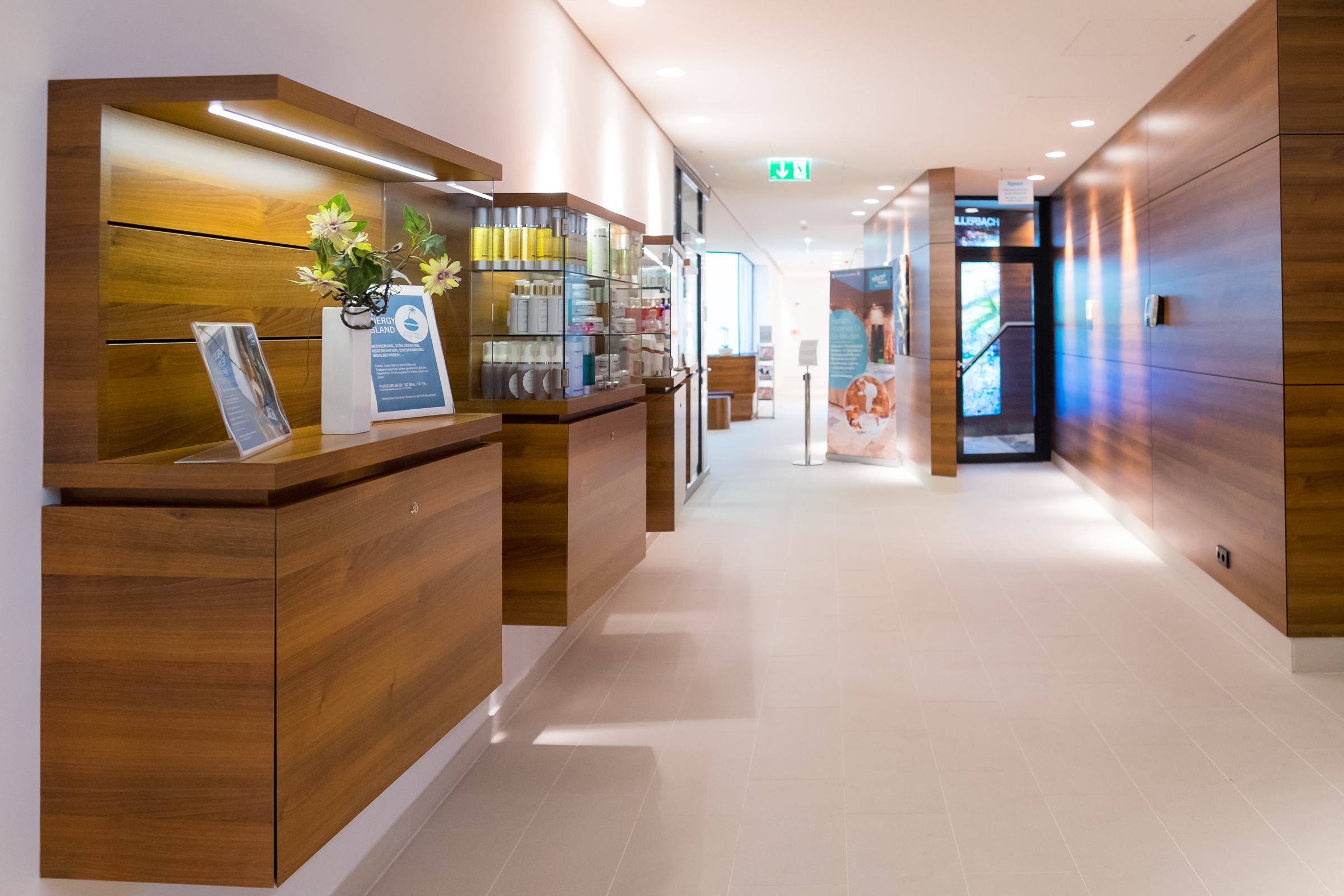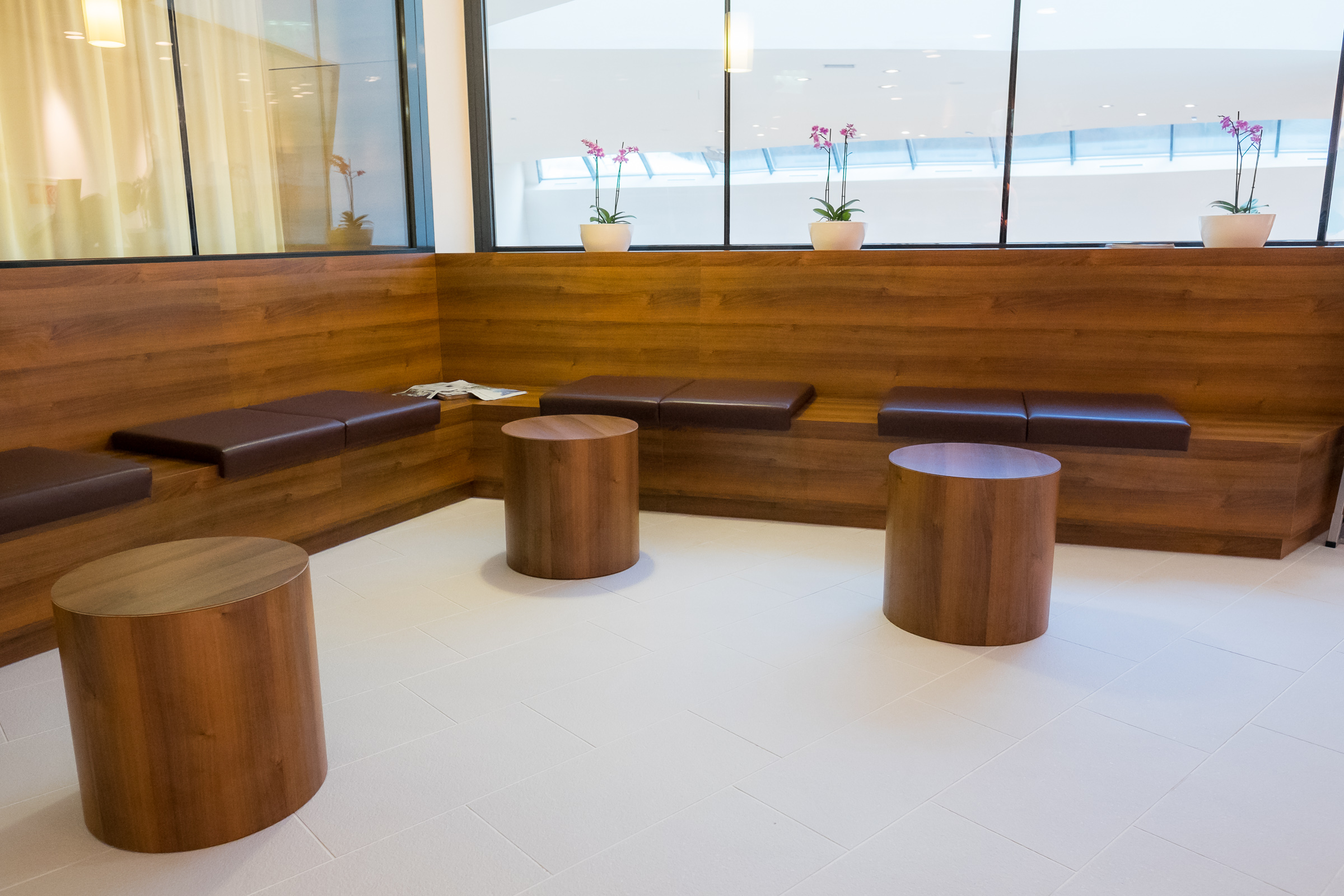 Just one suggestion: if you like to enjoy this place with a little tranquillity I suggest you come here during an off-peak season.
Have a great time!
Ph. Andrea Zangrando