Often the most pleasant encounters happen by chance: as I was walking along via Felice Venezian one day, I discovered a very particular boutique; a little shop with warm colours and filled with sieves and grain ears. I couldn't resist.. I headed straight in!
I found myself in the Mecca of flours. Incredible! As I was admiring my surroundings a pretty girl with blonde curls walked up to me. "May I help you?". I was so surprised I answered that I was looking for some flour.
"What do you need it for?". And in that moment I though of my Grandmother's baking: her cakes, pizza, warm bread and all the rest. Because there's a world connected to what looks like a simple white powder. But it's obviously not that simple. Cristina – the manager of the shop UnSaccoMoras – tells me there are loads of different flours and they can't all be used in the same way.
They mostly sell products from Molino Moras, a mill in Trivignano Udinese, a few kilometres from Trieste, which dates back to 1905. Once I discovered this I knew I had to go visit! I headed straight there.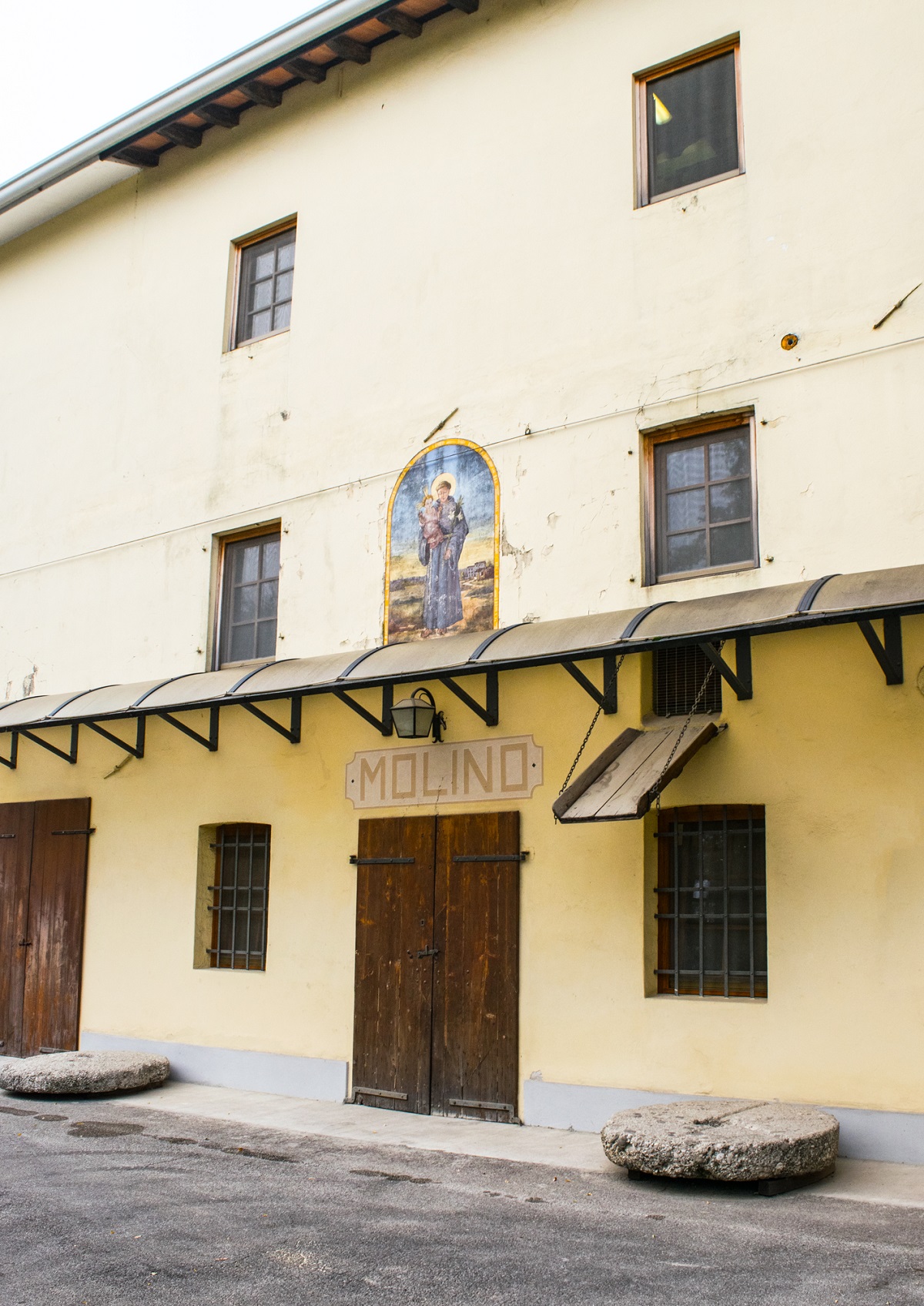 I was welcomed by Vittorio, a cheerful grandfather that revolutionized the mill in the seventies by buying the laminators: two rollers that crush the grain by revolving in opposite directions. They still work!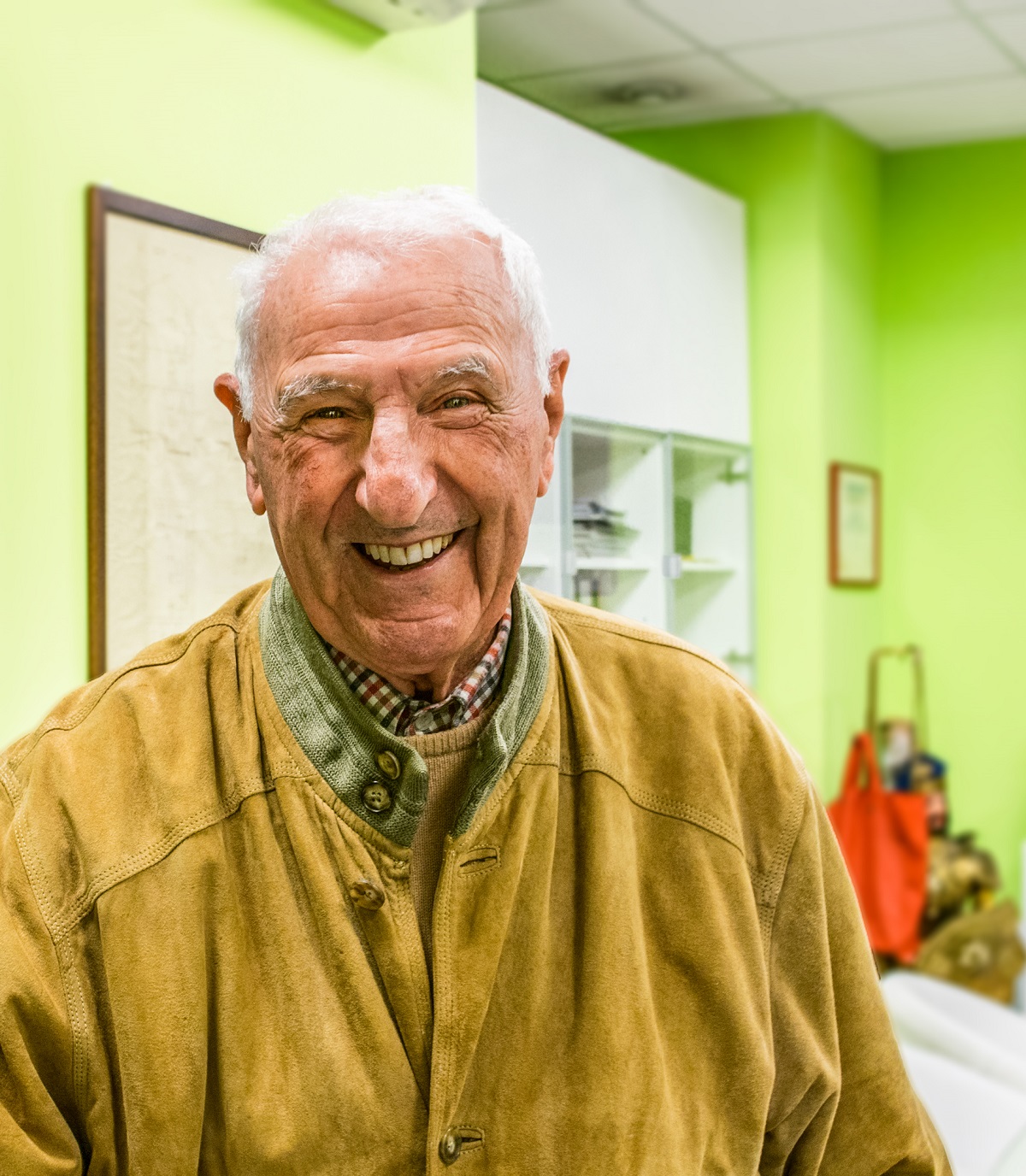 I'm impatient. I want to see with my own eyes how this white powder is made…so I start the tour! I'm accompanied by Sara (Retail and sales manager), Vittorio's granddaughter who starts showing me around after introducing me to most of their family (almost all of them work in the company :-)).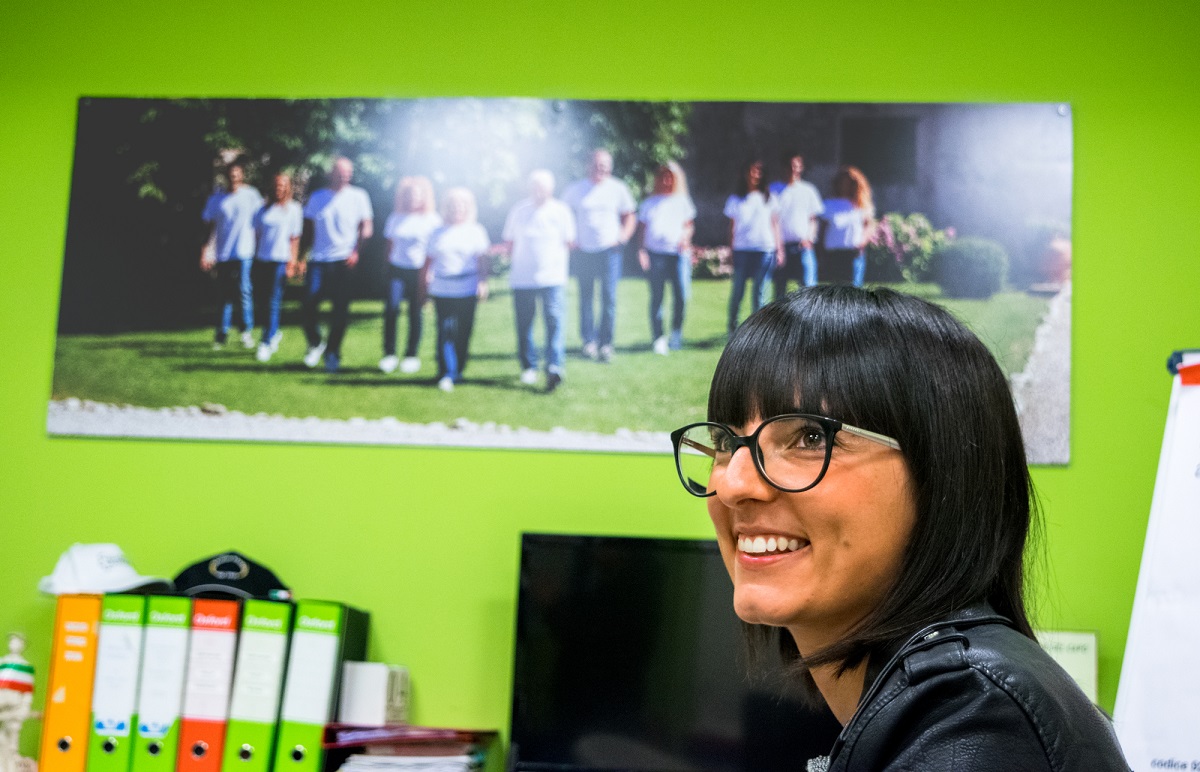 A lifetime spent passing from home to work, "and if you talk about work at home… you pay a fine!" she told me; She tells me about spending her free time with her cousins, the memory of grandmother Margherita who used to prepare immense meals for the entire family. It's like listening to stories from another time.
Here at the Mill the main ingredient is quality. And the production chain starts with the selection of the best grains, a task for Nicoletta (the company CEO), Sara's mother, who carefully selects them; she also takes care of the "Flôr di Lune" project, a flour obtained from grain grown only in Friuli Venezia Giulia.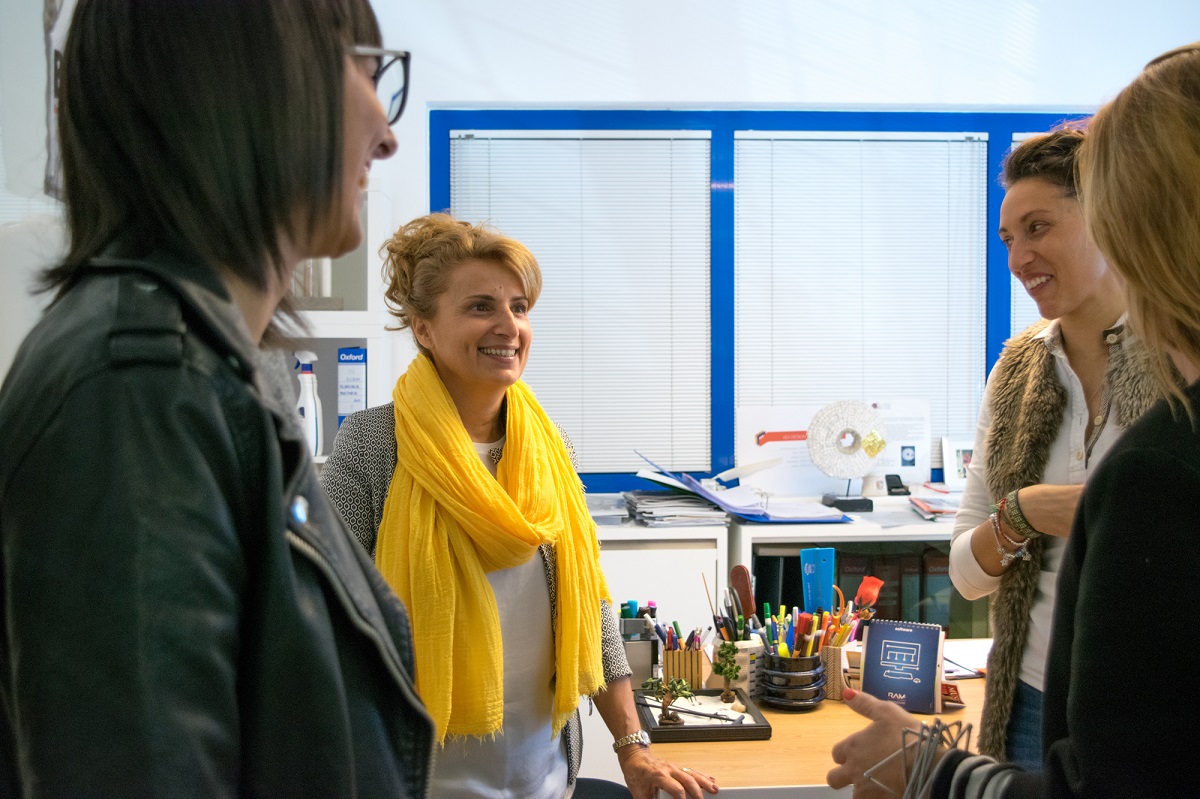 Geremia is in charge of analysing the ingredients, he's an expert miller and Sara's cousin. He takes three samples before stocking the gain in one of the 9 silos they have. Only an excellent wheat can make the best Moras flour!
Once they pass the quality check the grain is prepared; first it's cleaned and then conditioned (by washing it with water). It's then left to rest for 24 hours.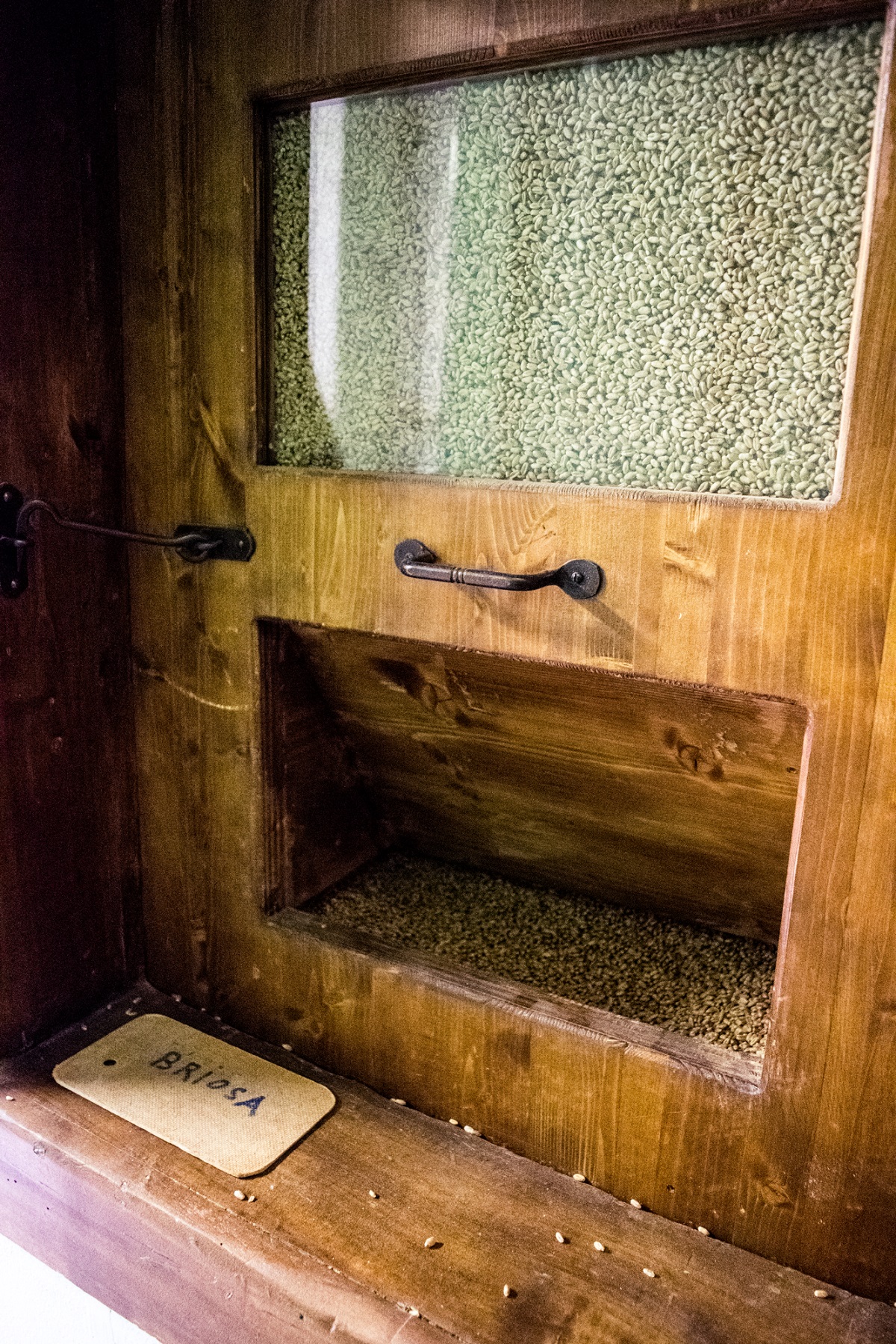 After this step, the grain goes straight through Grandfather Vittorio's laminators; after passing through 12 times (not 24 as they usually do in the large production chains simply to obtain more product!) the flour heads to the "plansichter", an large sieve that with a rotating and rocking movement divides the flour according to the size of the grains and separates it from the bran.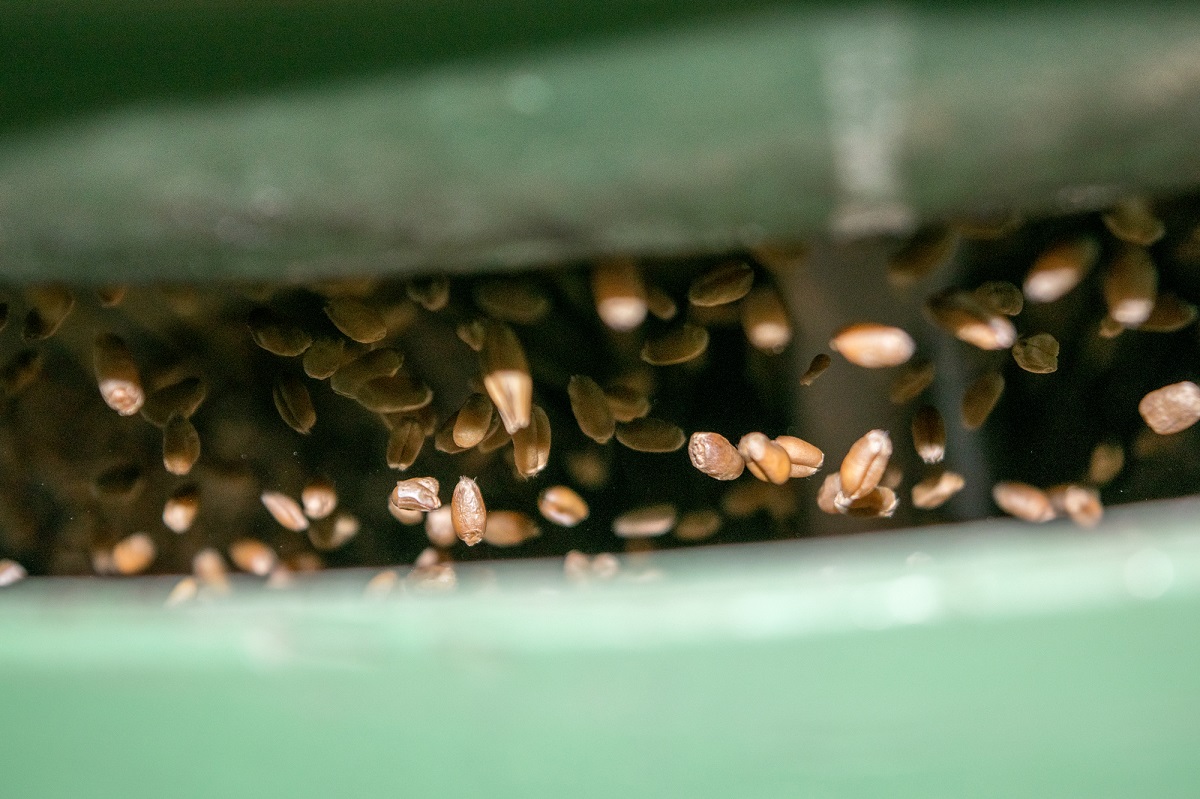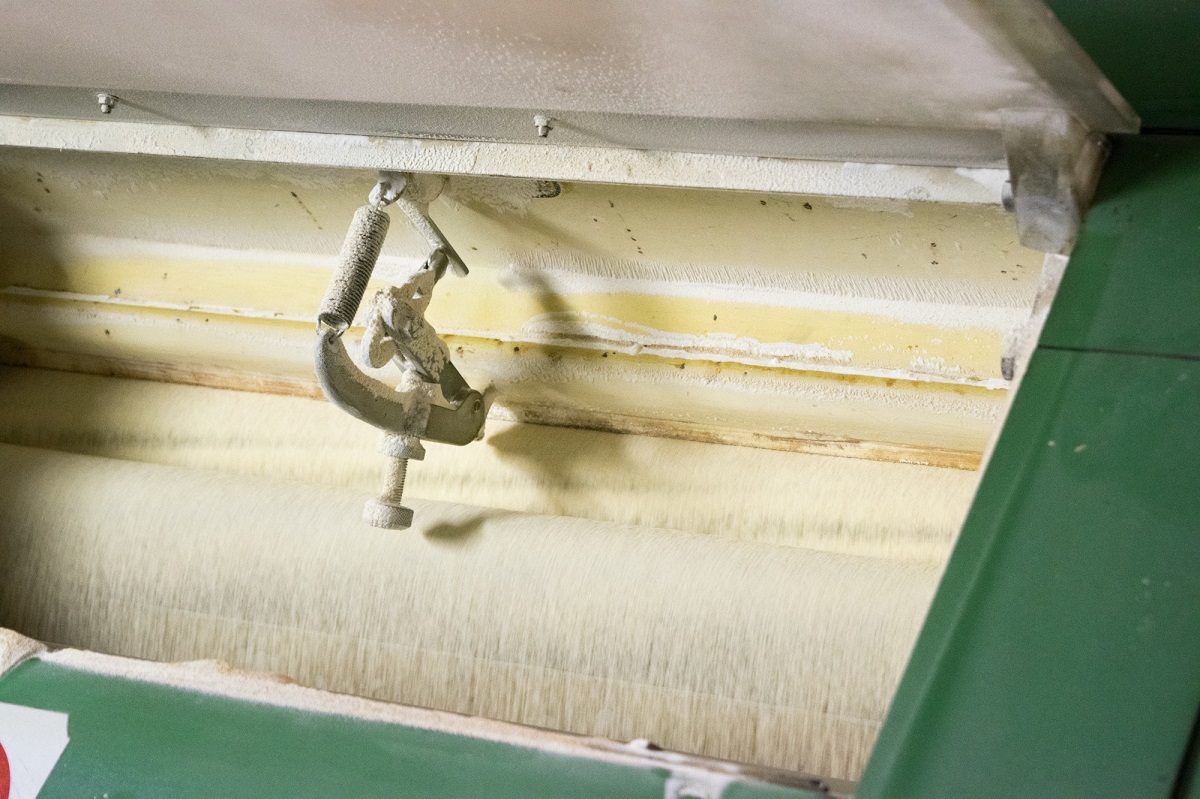 And this is the last step! The flour is ready to be wrapped in different bags and stocked in the warehouse where it rests for AT LEAST one month. I head straight to the company's on-site shop to discover Molino's products.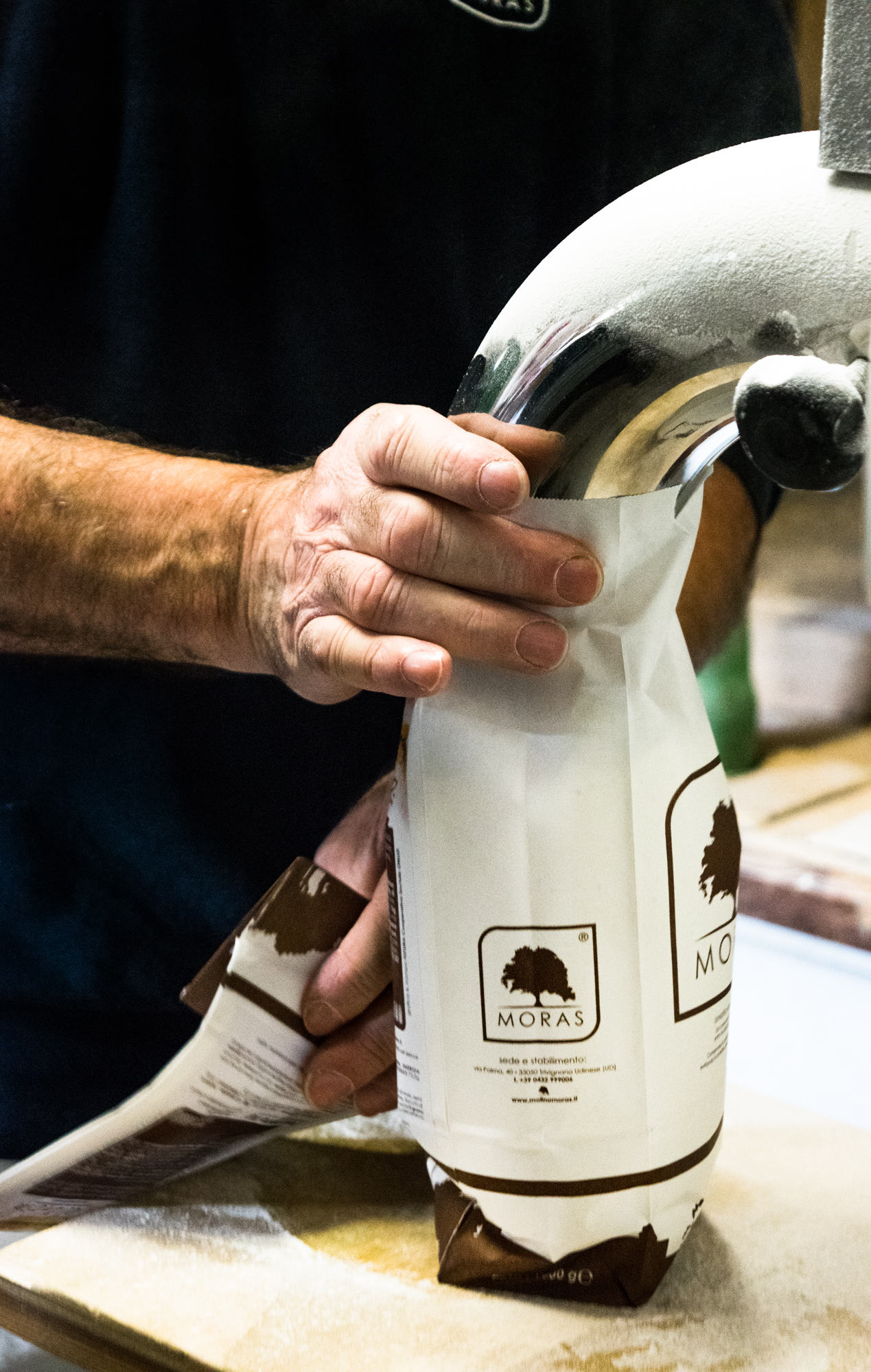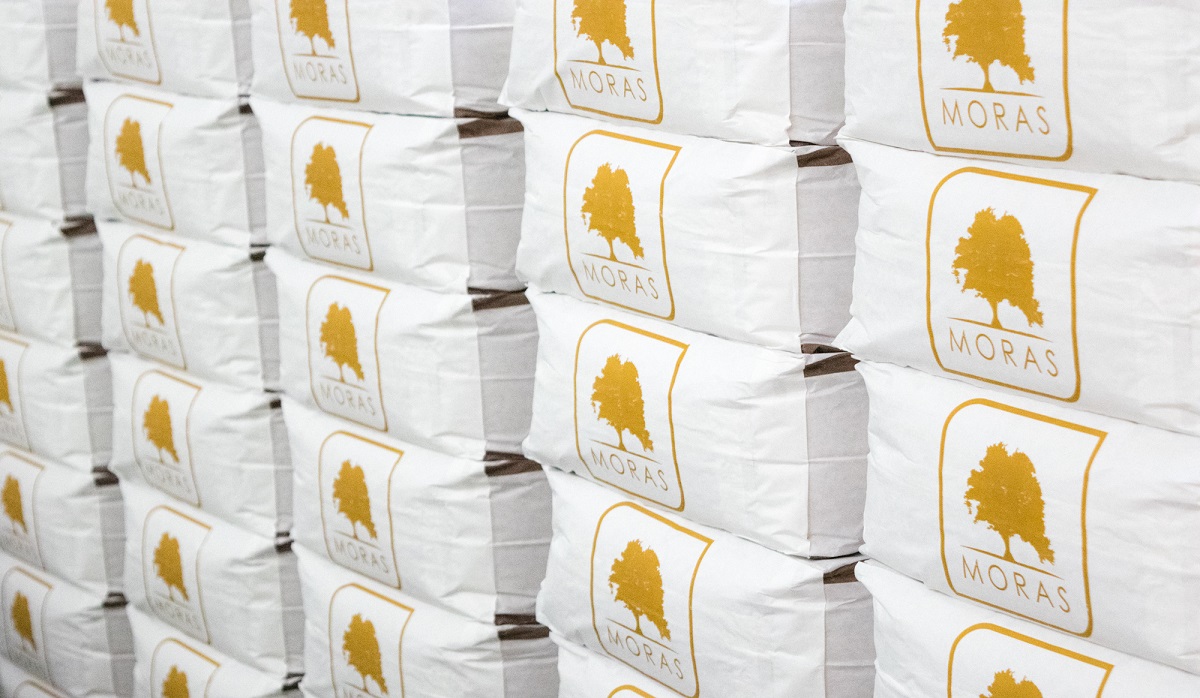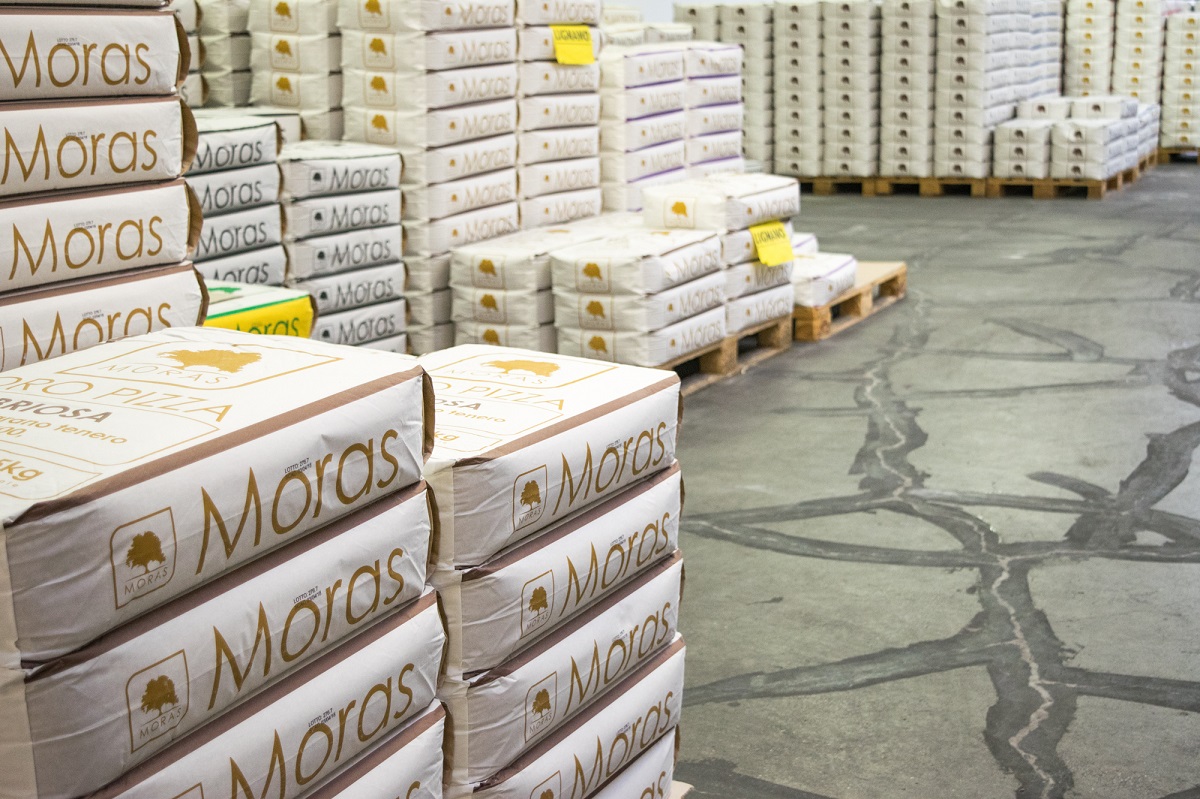 Remembering that their diamond product is Flôr di Lune (I told you about it before), Molino Moras' Linea Tradizione (Tradition Line) offers:
Fior Fiore ideal for bread, pizza, and sweet breads with slow rising dough
Doppio 00 Sfoglia perfect for quick bread, crackers and bread-sticks. Perfect for making pastries or fresh pasta, it's also great for crêpes e piadine
Tipo 1 Pane perfect for focaccia bread, rustic pizza with slow rising dough and sweet bread and cakes
Integrale (whole weat) used for bread or cakes, it's perfect for a rustic pizza
Manitoba excellent for large batches of baked food like panettone, pandoro, focacce, colombe and pinze. Perfect for krapfen and bombolone
Granito used to prepare bread, pizza and other oven products, it's even good for fresh pasta, for gnocchi and crunchy fried food. It can also be added in small quantities to bread dough.
Just to be clear. These are only A FEW of the wonderful products of Molino. As well as the Linea Tradizione they also have the Mais, the Fibre and Wellness line, the Taste and Fantasy line and a line dedicated to intolerances. I can't even make a list, so I suggest you take a look at their website 🙂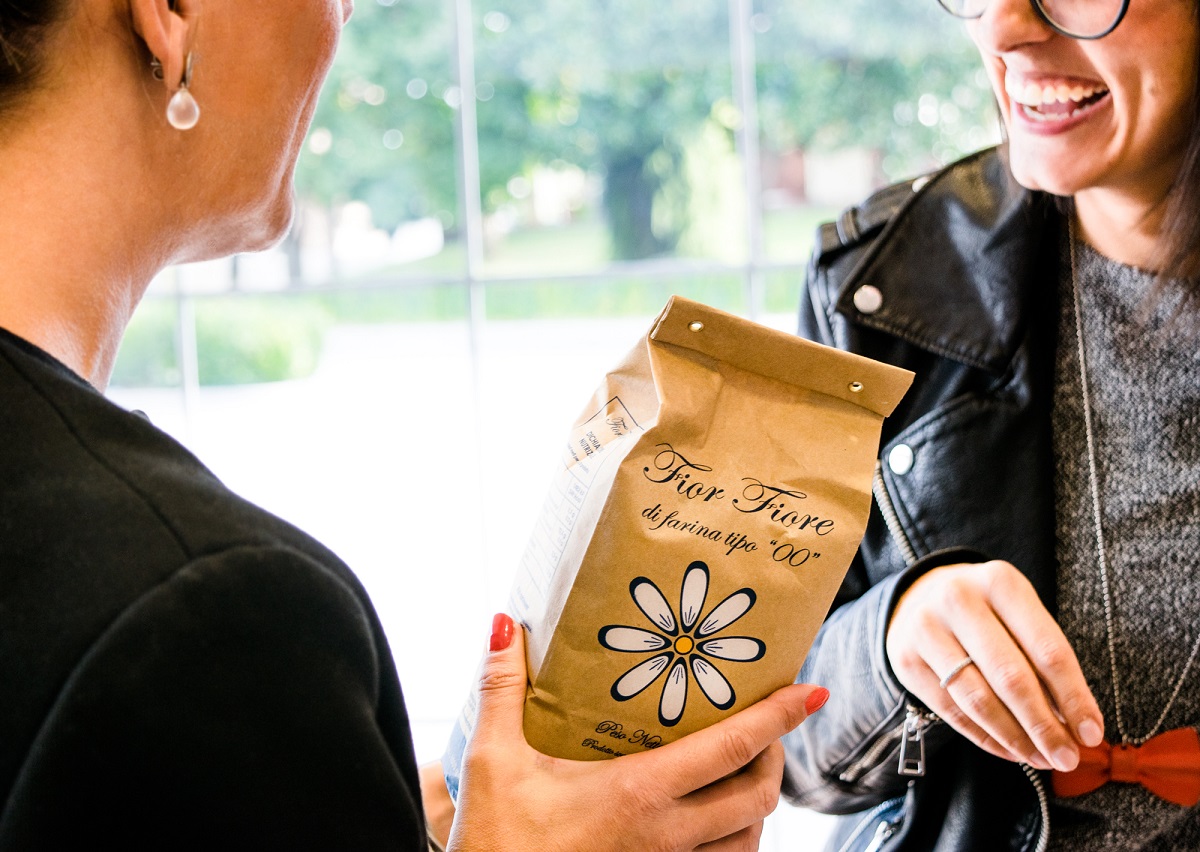 In the company shop and in all the other shops you'll also find lots of products from the Region of Friuli Venezia Giulia, like the Vialone rice, biscuits, breadsticks and jams.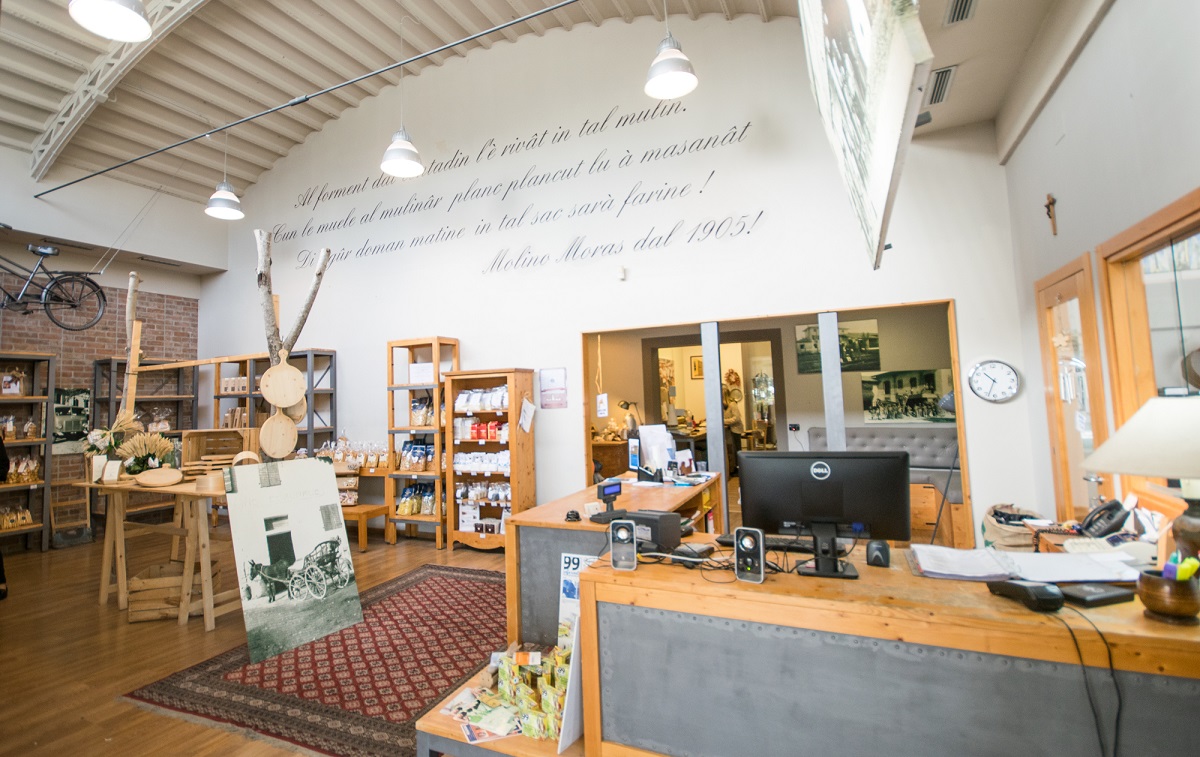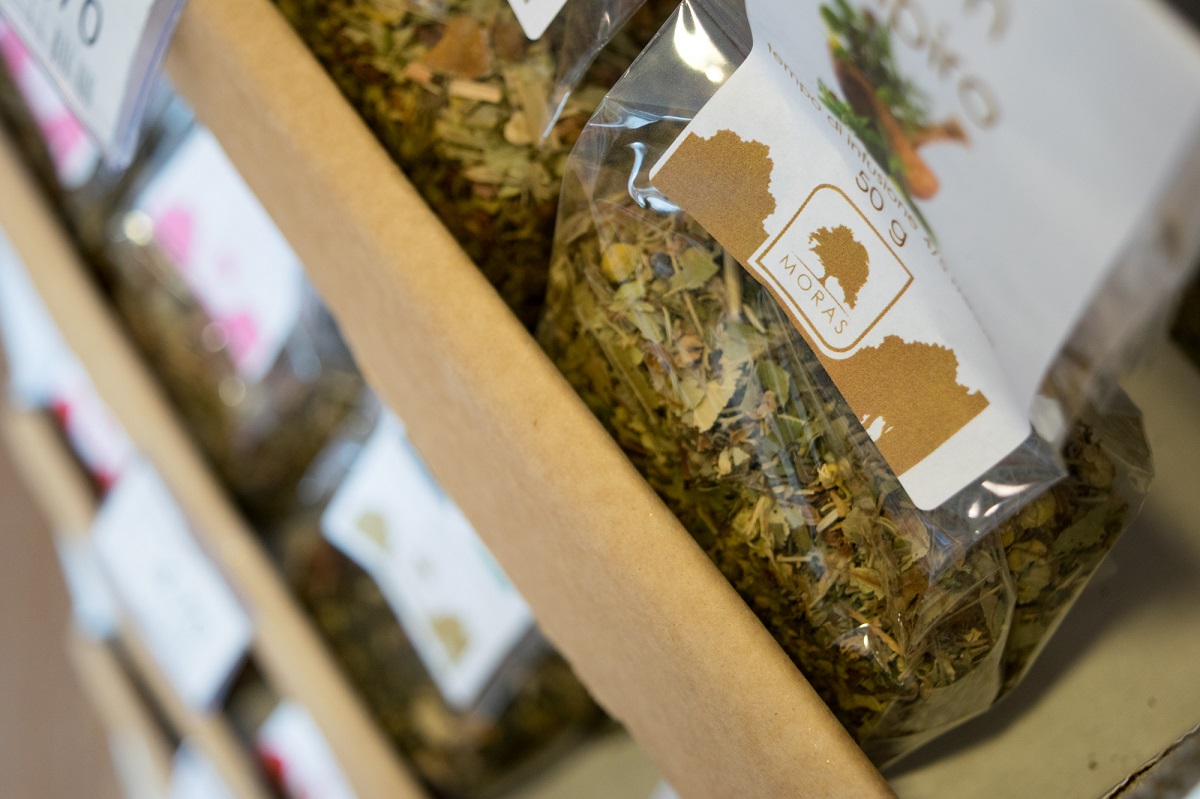 And one last thing I'm sure you'll like! If you love working your own dough, Moras organizes two events a month (even in Trieste) to develop the right techniques to make bread, pasta, pizza, colomba, panetto and fresh past. Here's the complete calendar https://www.molinomoras.it/it/appuntamenti/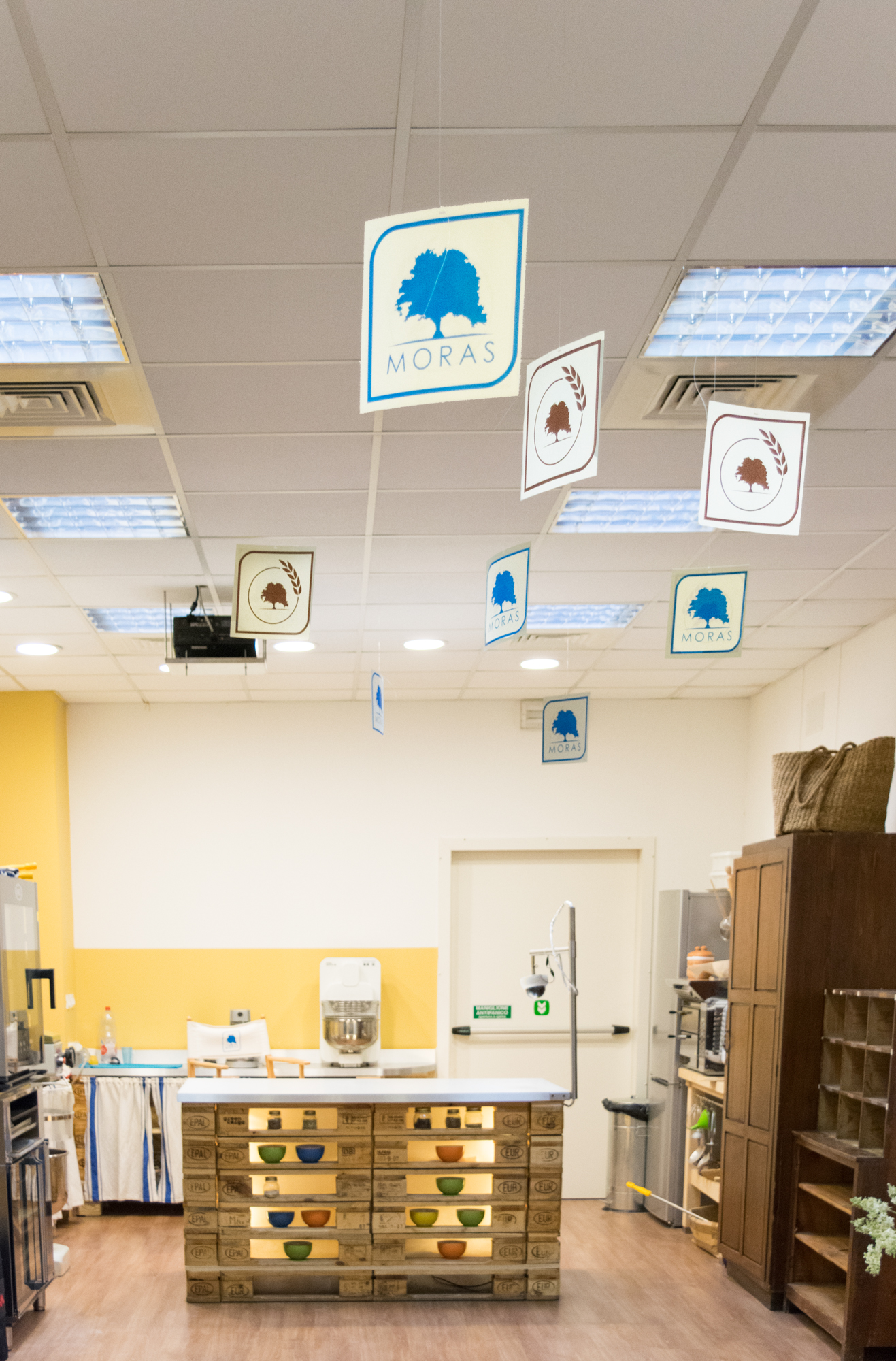 I think I've said mostly everything. I'm off to work the mill now 🙂
Ph. Tanja Tuta