In Portorose, along the seafront and just below the Hotel Slovenjia, the new fashion of Spanish tapas is going strong, offering small snacks and nibbles to go with your aperitivo.
Today I'm heading there to discover this new restaurant with a modern look and open space; I'm immediately captured by great white walls filled with illustrations by Boris Kralj, a Slovenian artist that with simple drawings manages to capture the real essence of the Istria rural culture: salt mines, olive trees, goats and farming.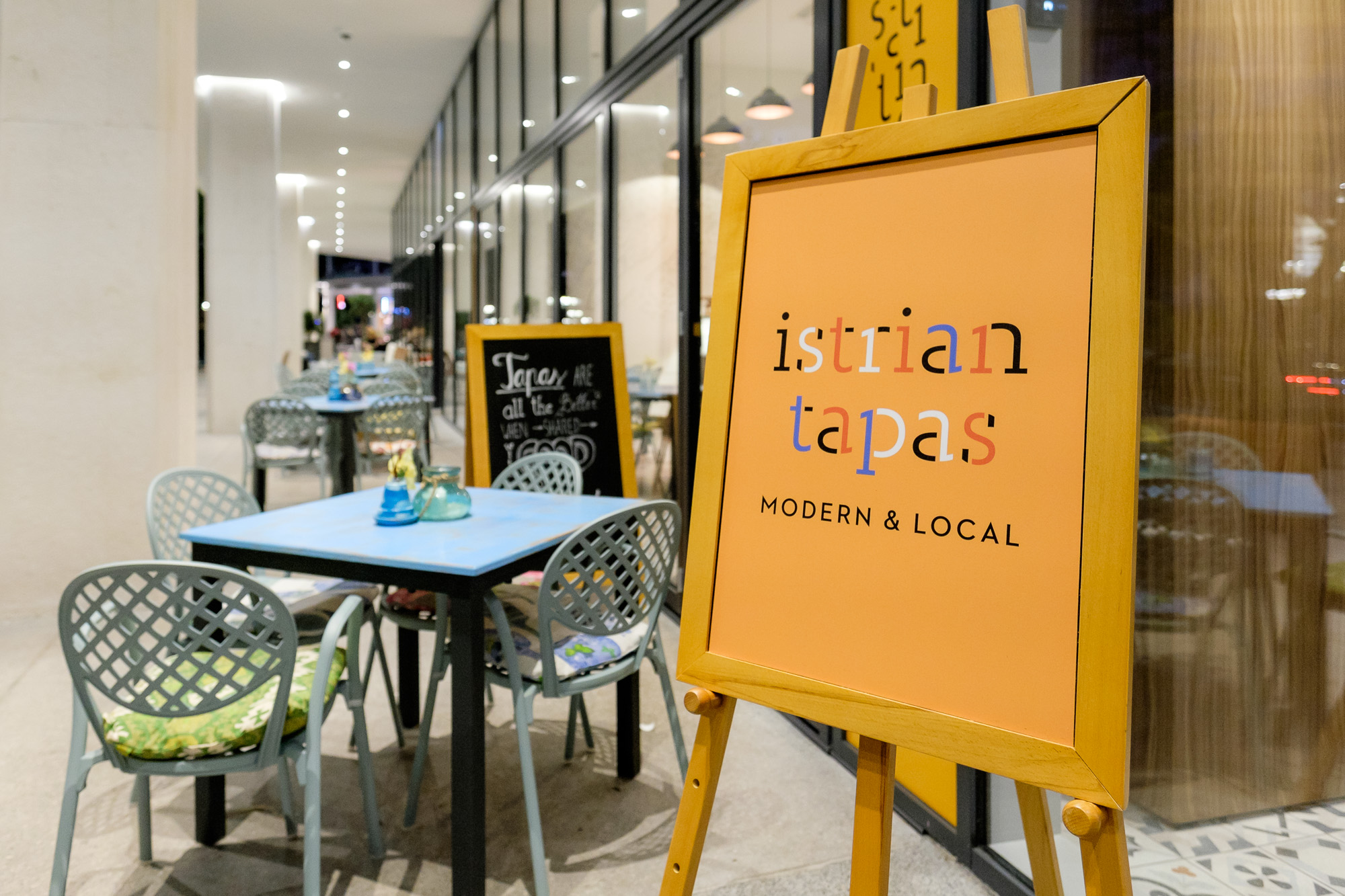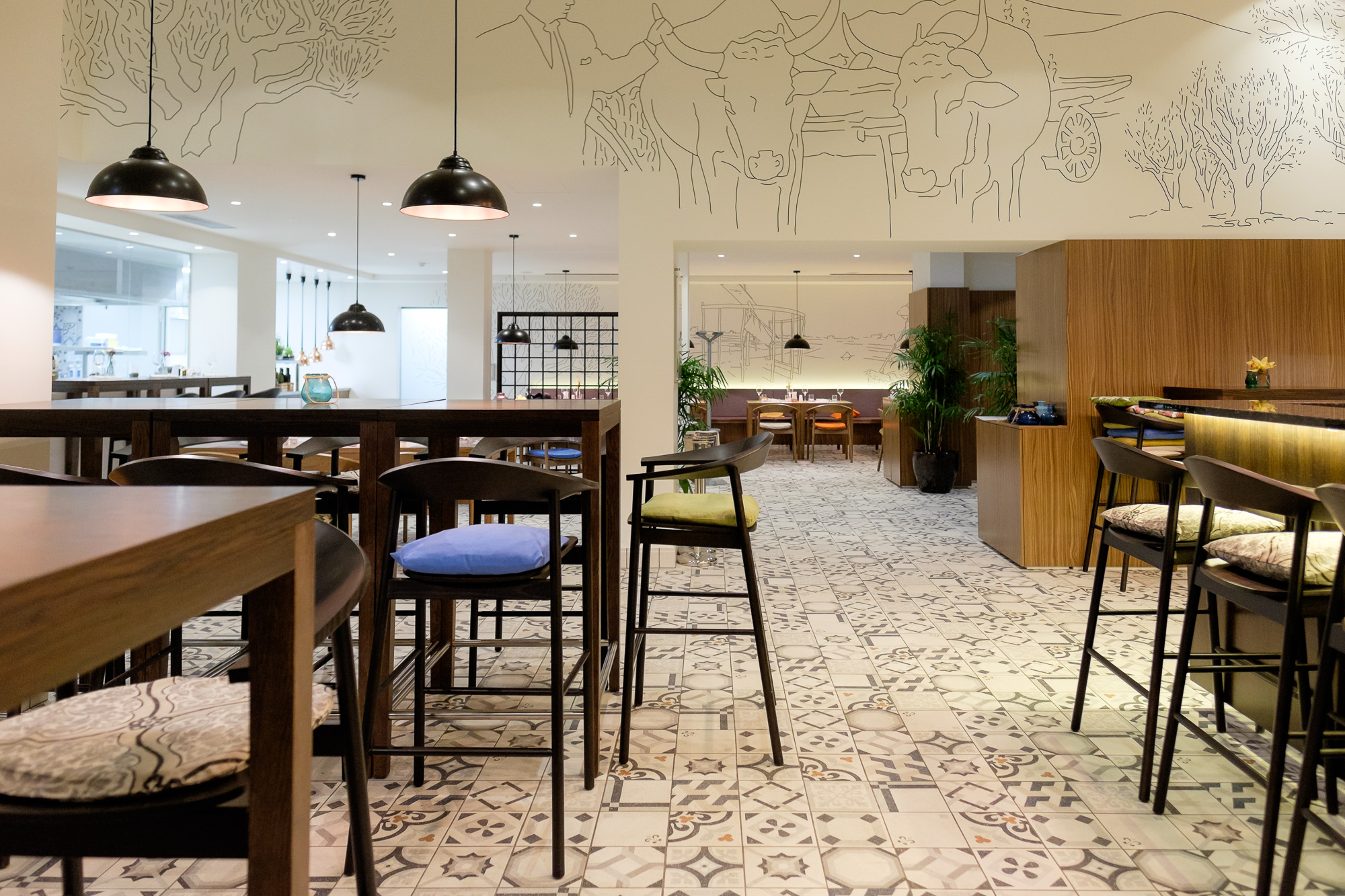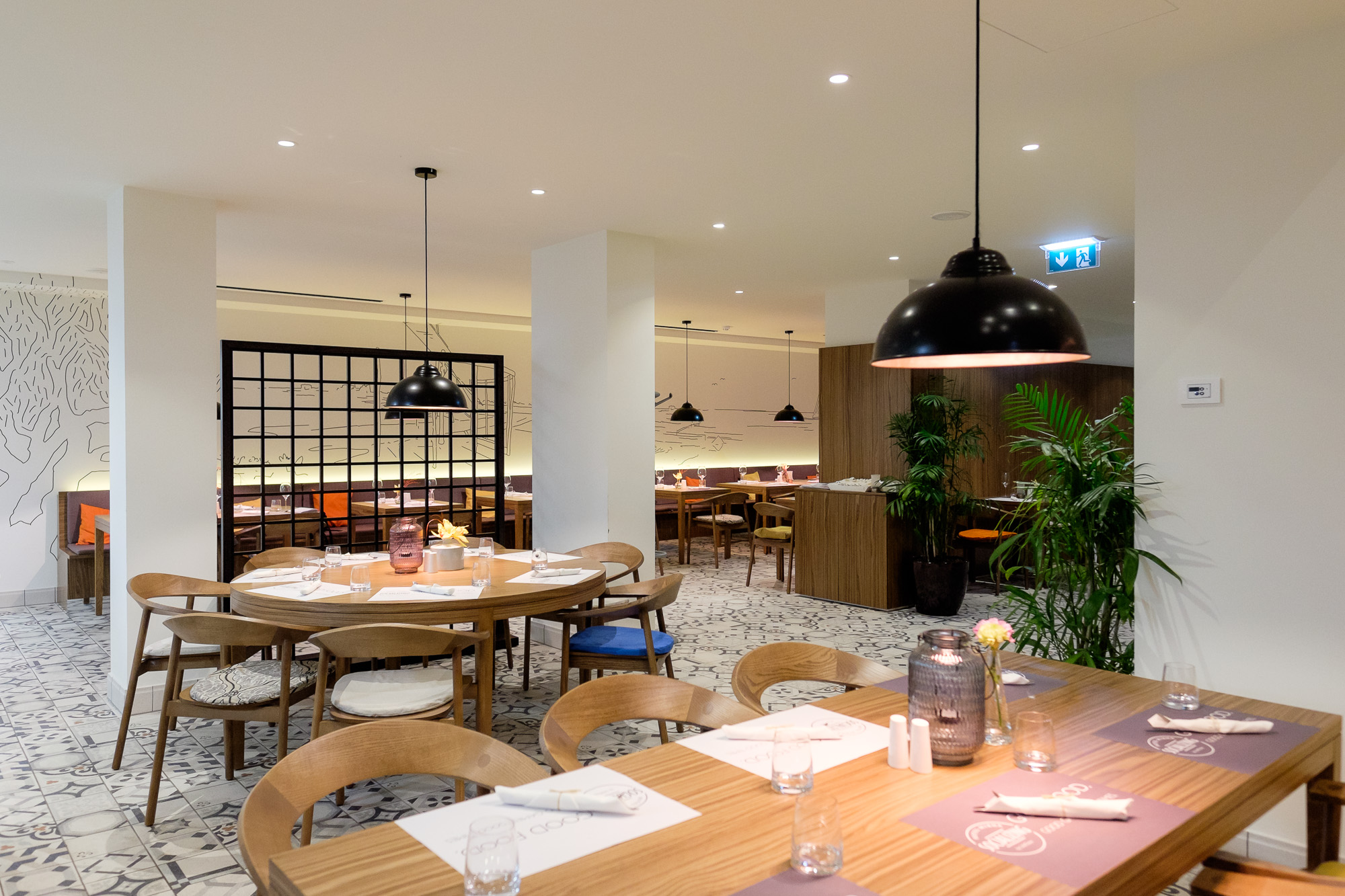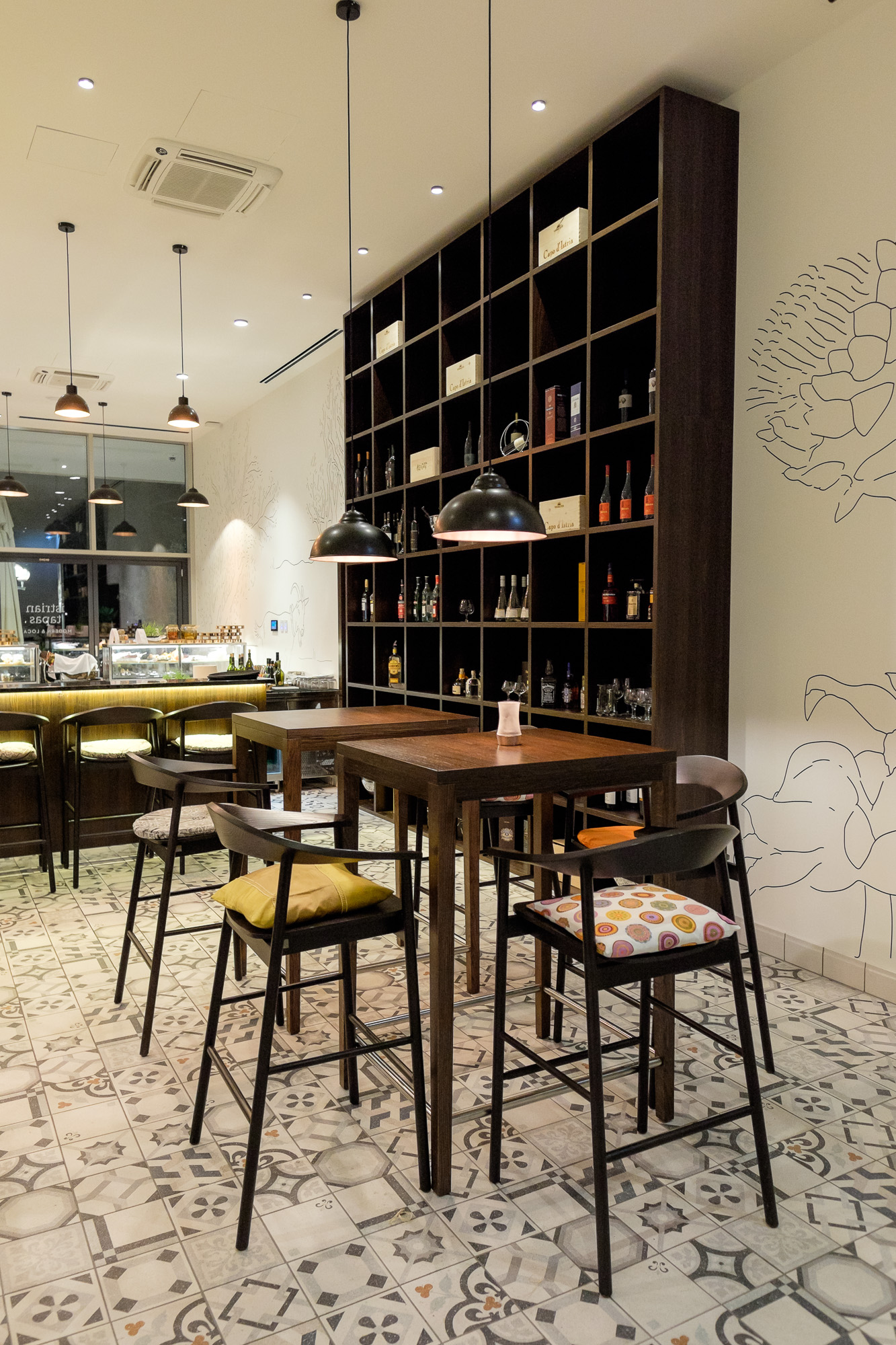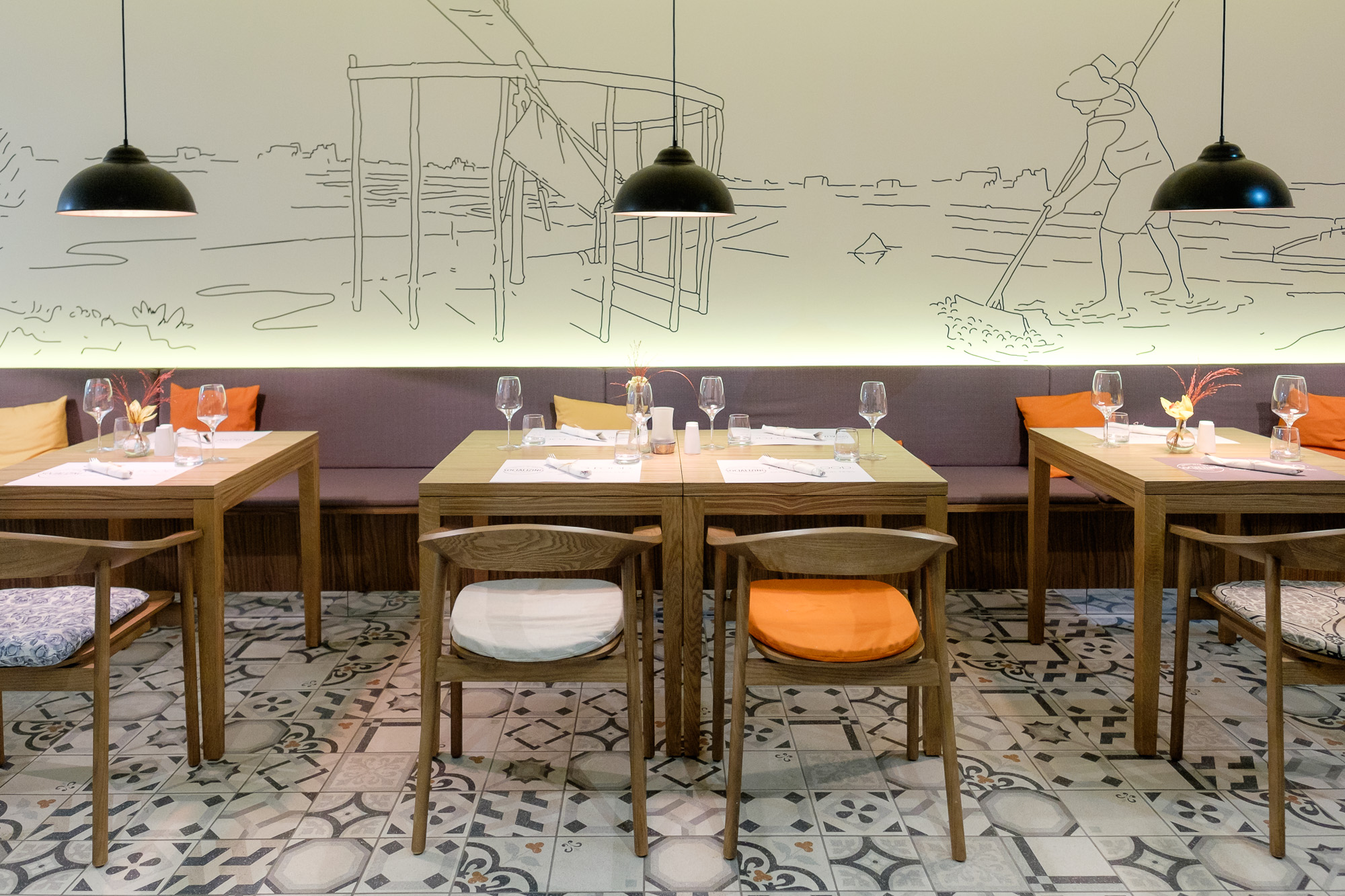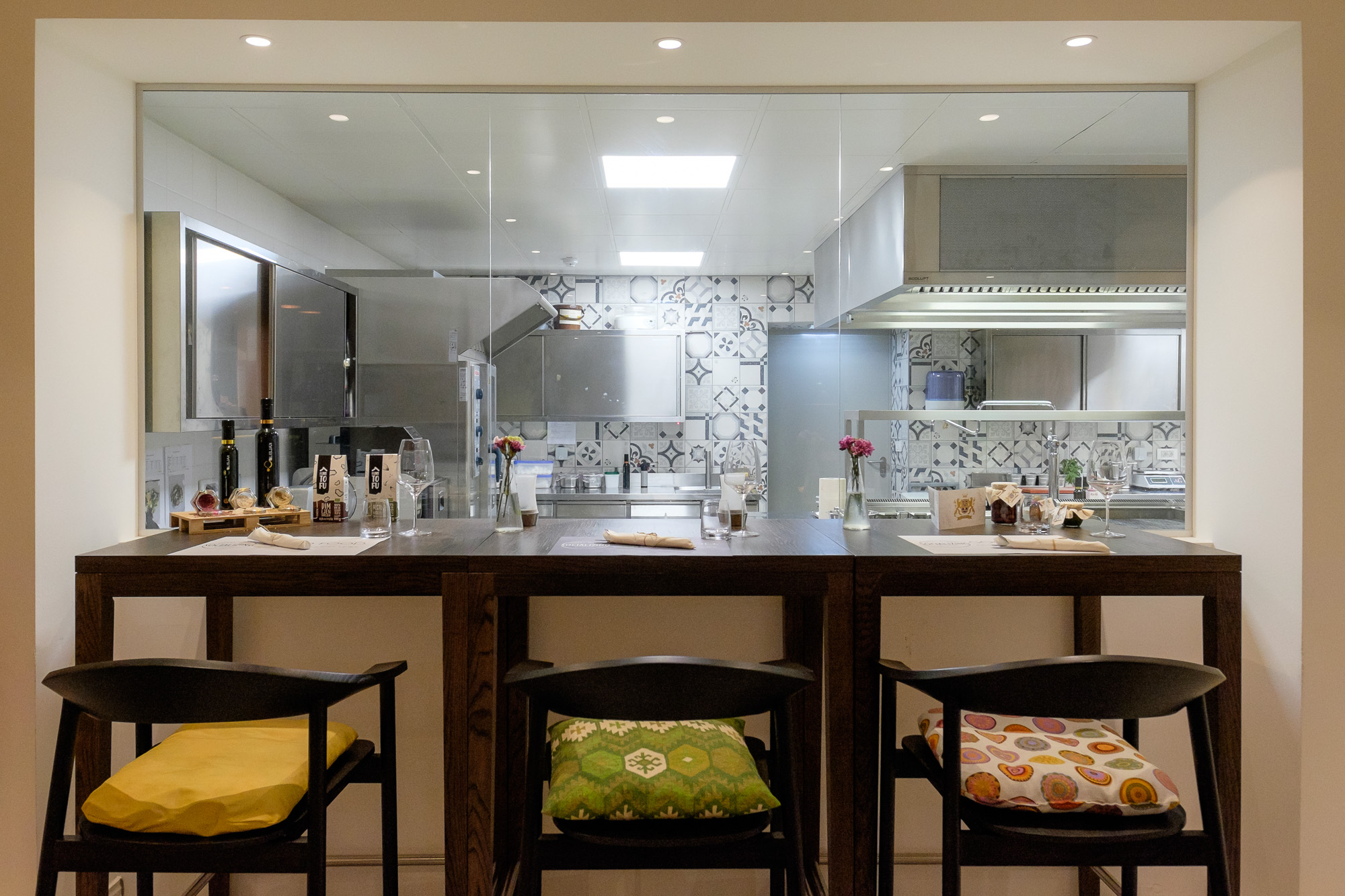 In this cuisine filled with Mediterranean flavour you can taste the best fruit and vegetables from the local territory, enhanced in simple recipes, with few ingredients but exceptional flavours.
The chef is a young man, only 26 years old, called Marko Gorela, who followed his family traditions because his parents too worked in restaurants for many years.
He becomes well know in 2014, participating in the Slovenian television program "Gostilna Isce Sefa" where he makes it to the finale.
Marko also represented his country at the Erfurt Olympics in Germany, with the National team of Chefs. After trying his cuisine I'd certainly bet my money on this young talent, he's definitely going places.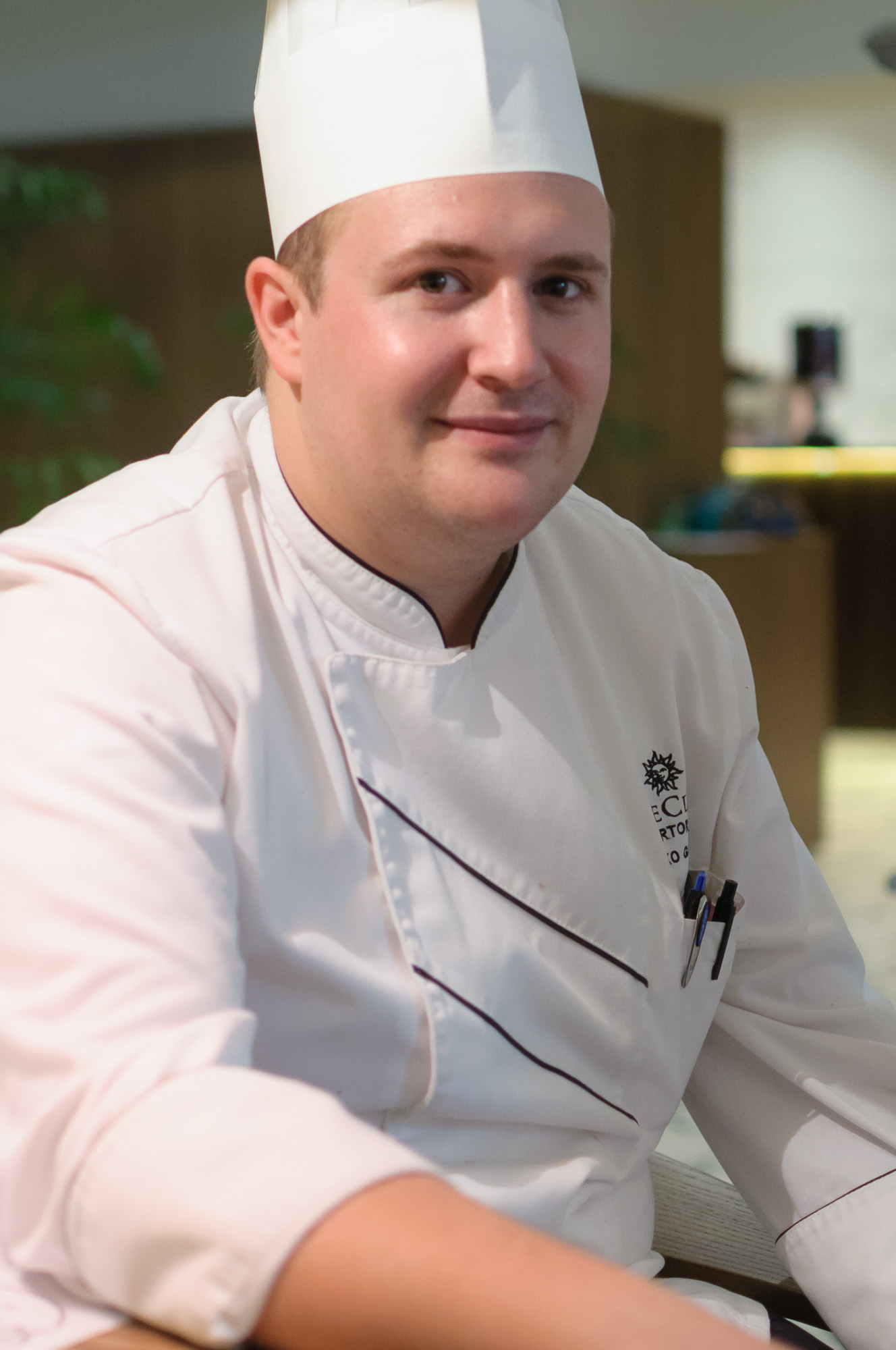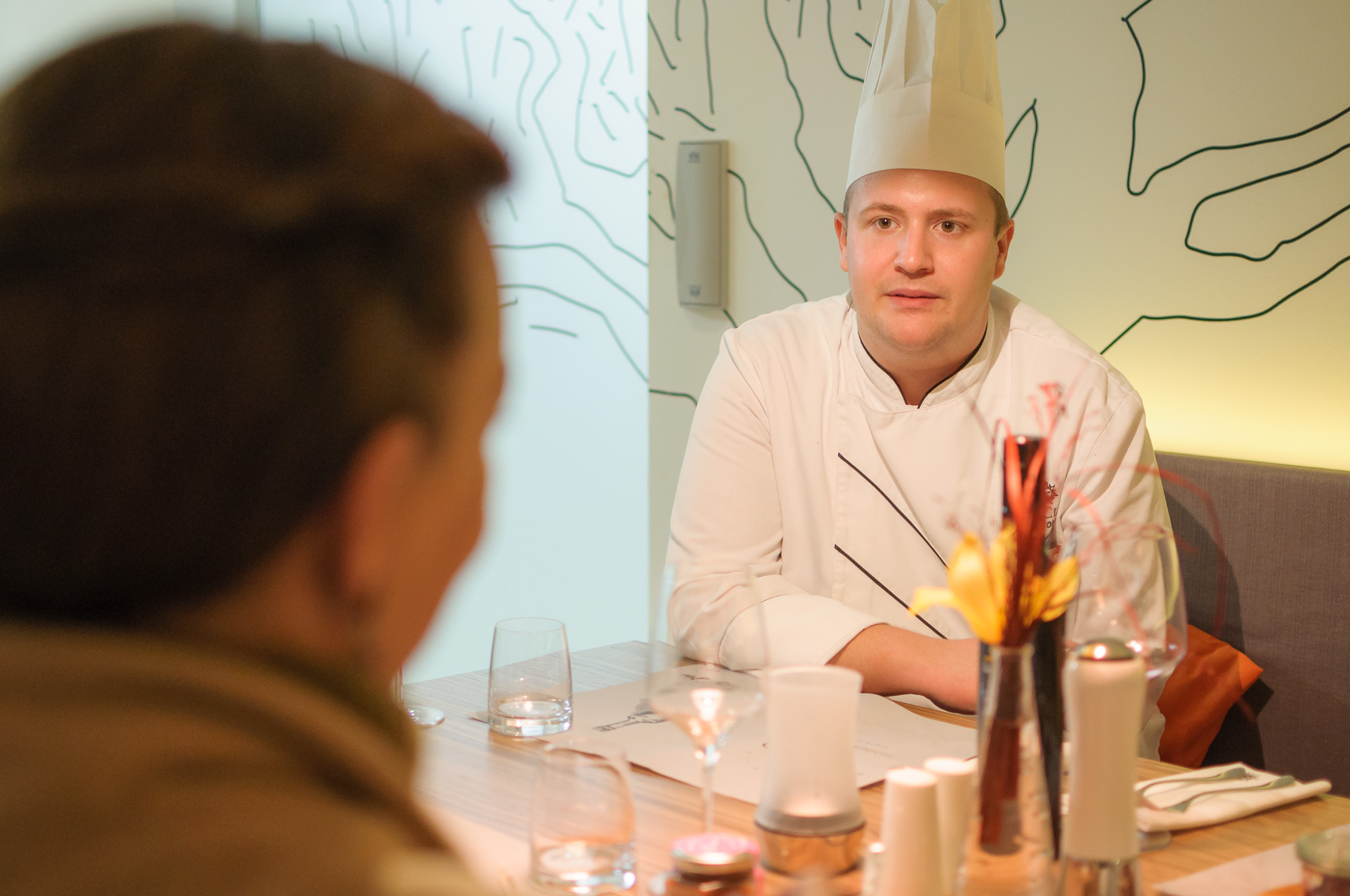 My tapas based dinner starts like this: Istrian sausage with sundried tomatoes (home made), sardines and marmalade, a cone of baccalà (dried and salted cod) with dehydrated olives. Everything is accompanied by a Malvasia Istriana by Vina Koper.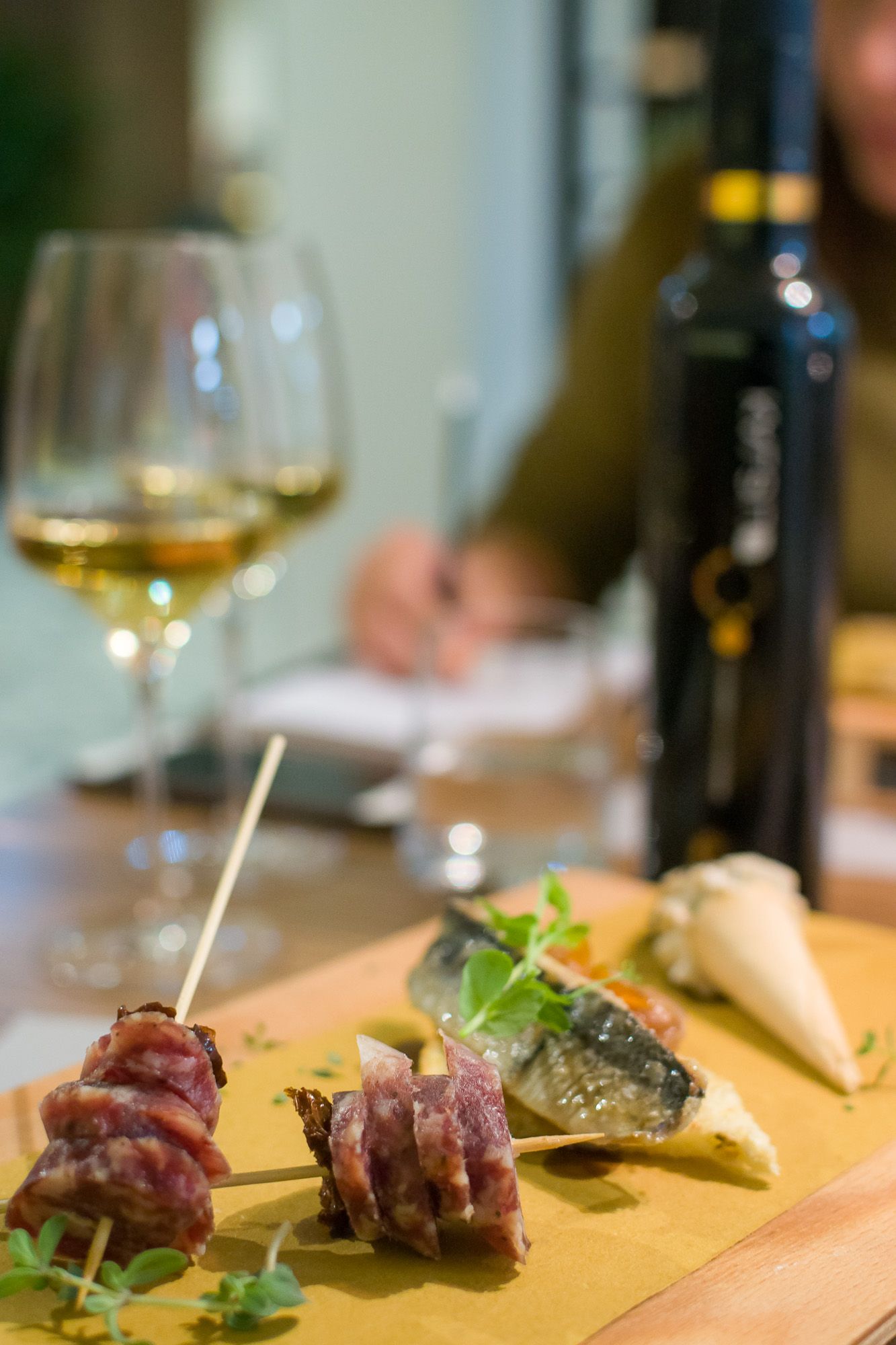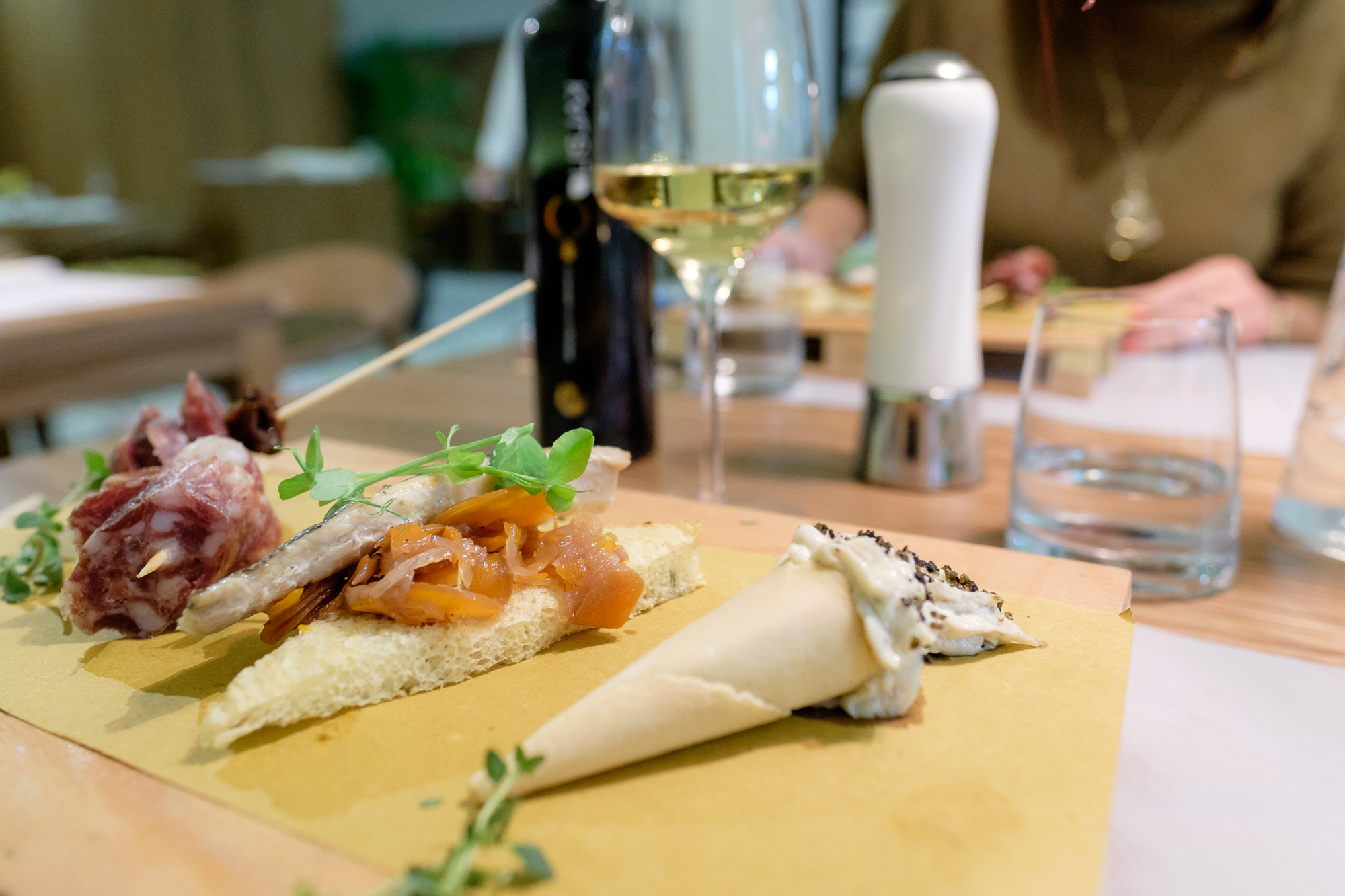 The truffle oil, salt and dried mushrooms were waiting at the table, ready to season my dishes.
Simple but very effective, like the next servings: a steaming pot arrives on a wooden board and the chef shows me how to prepare an egg with truffle, herbs and goat cheese. Here they call it "self made omelette": a cute idea, with local ingredients, simple but refined.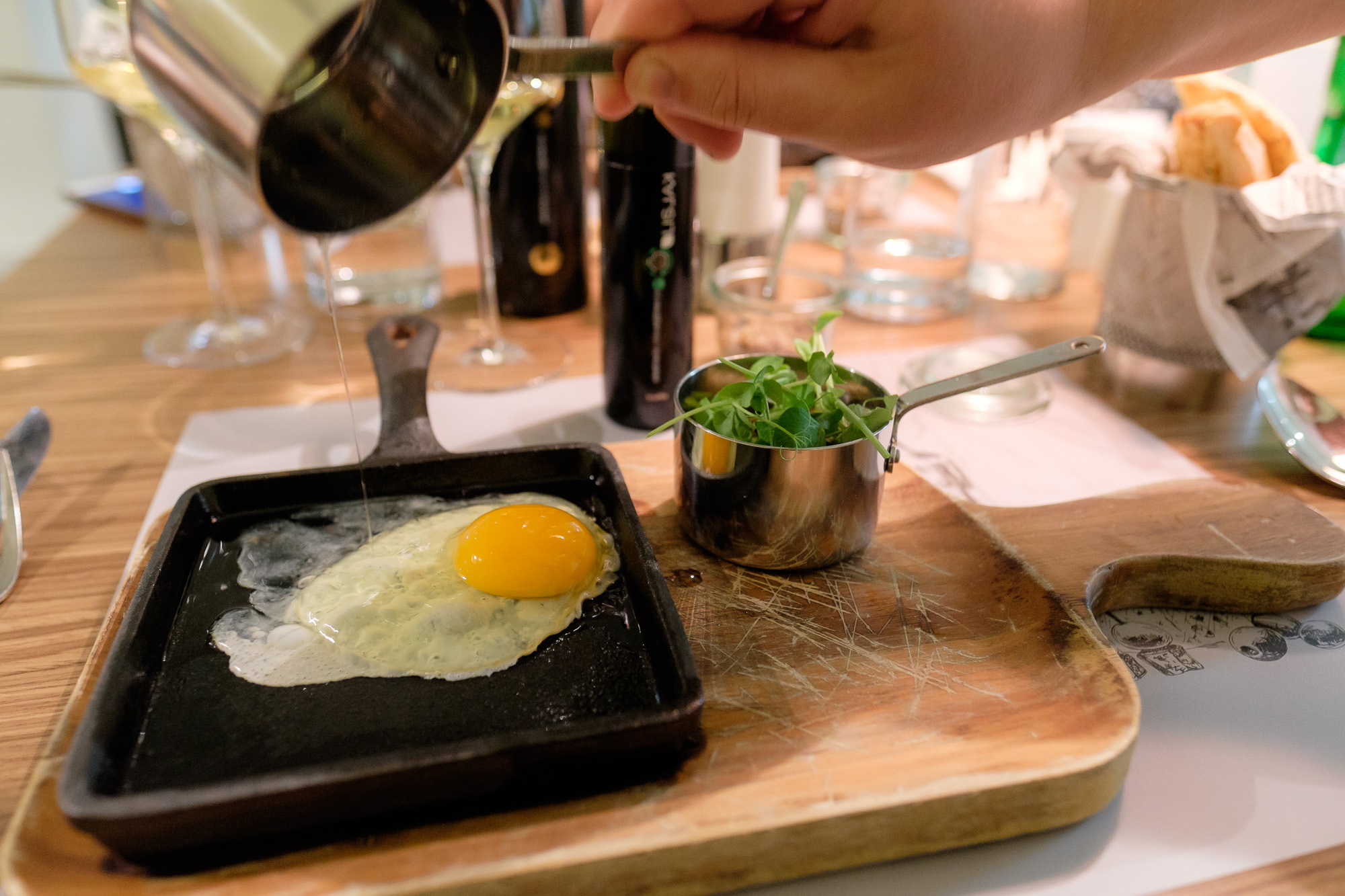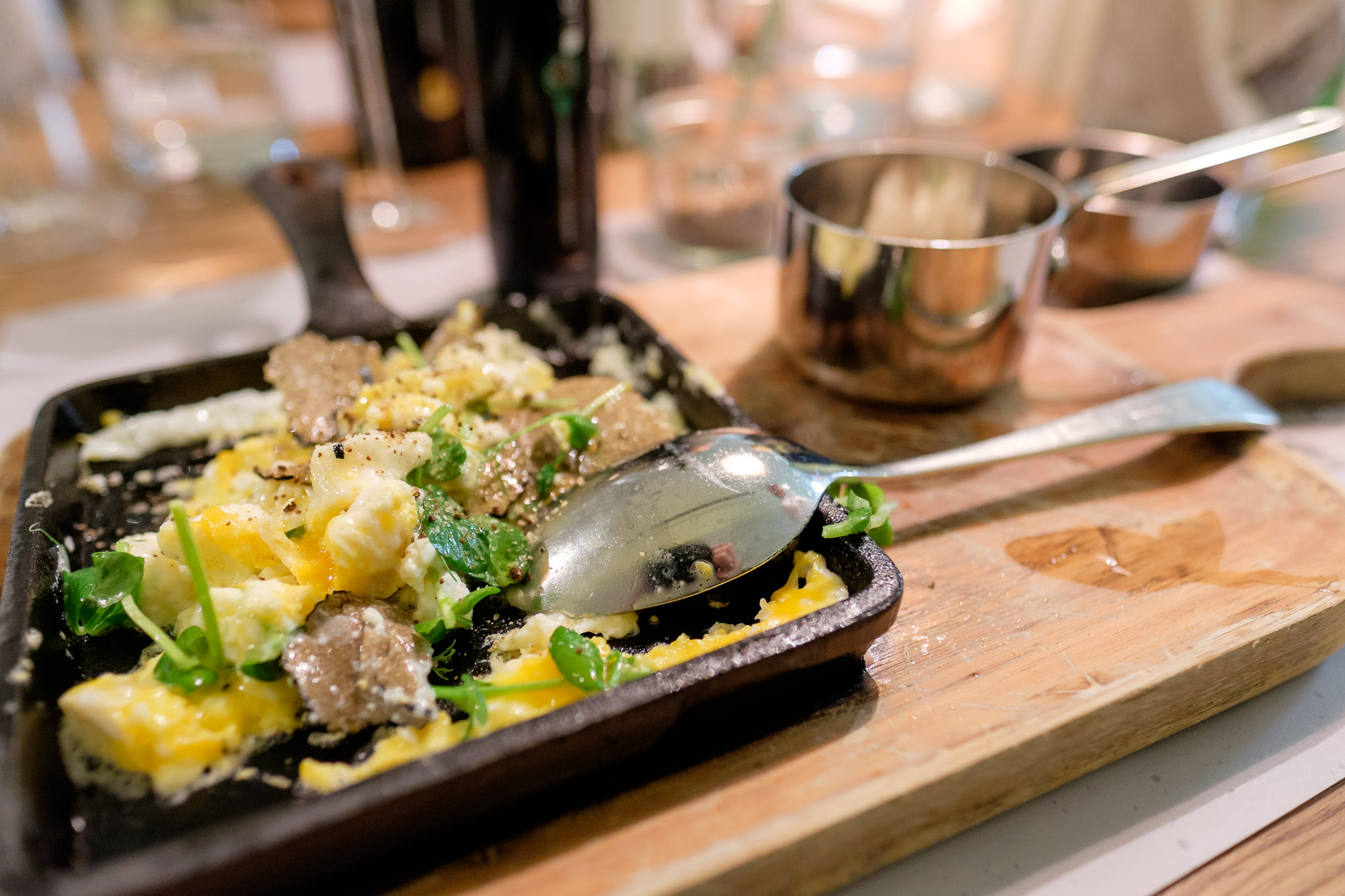 I already love this place, and I plan to take my son here because I know he'll enjoy it too. He would like everything here at the Istrian Tapas, because the food is simple, and even if he's just 9 years old he already loves tasting food!
But let's continue with a Carpaccio of Boskarin beef from Istria, cattle that once was used for working the fields, but now its meat is used for the most delicate and refined recipes. The Carpaccio is served on a bed of salad and pomegranate with flakes of mature cheese.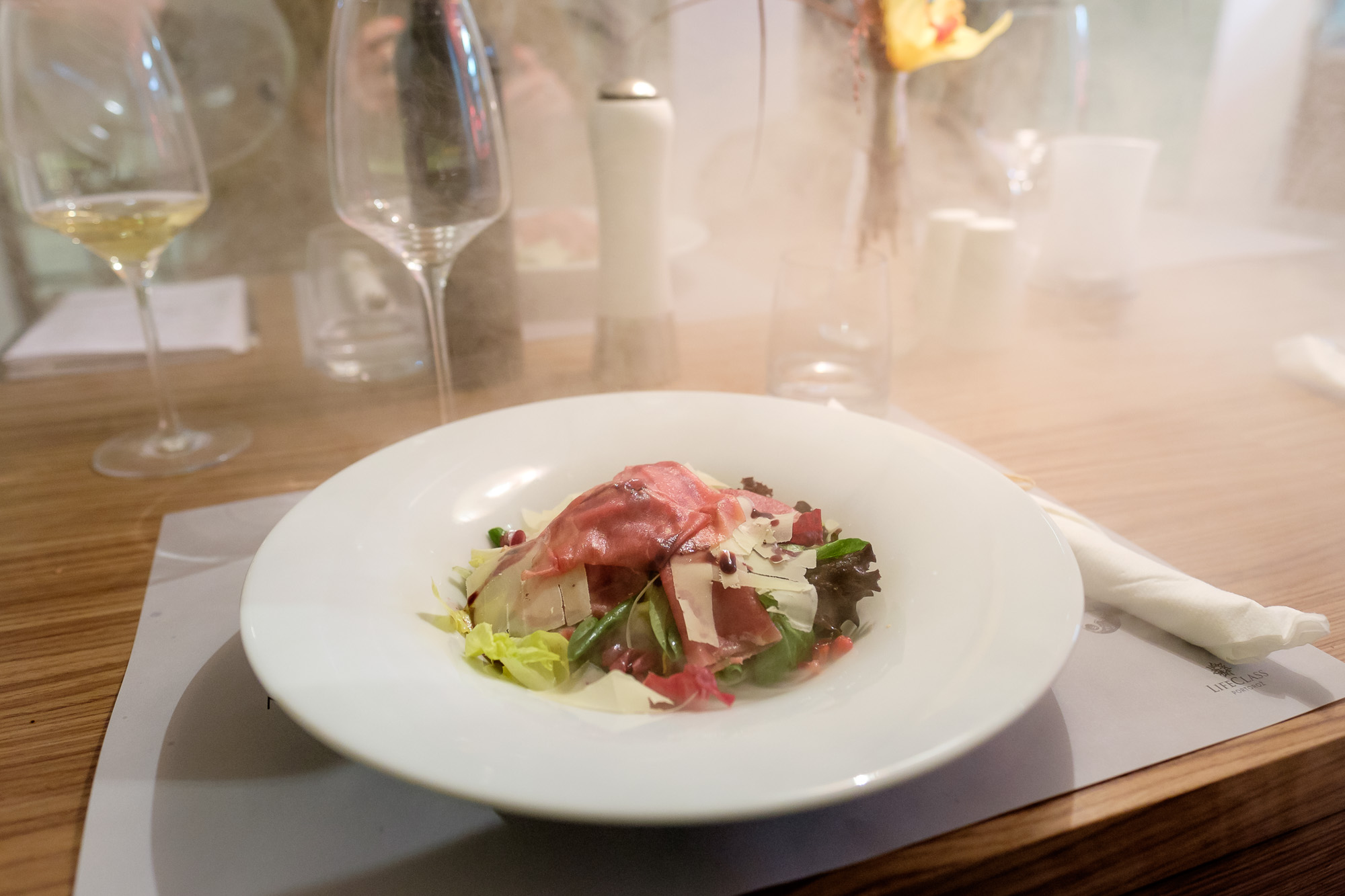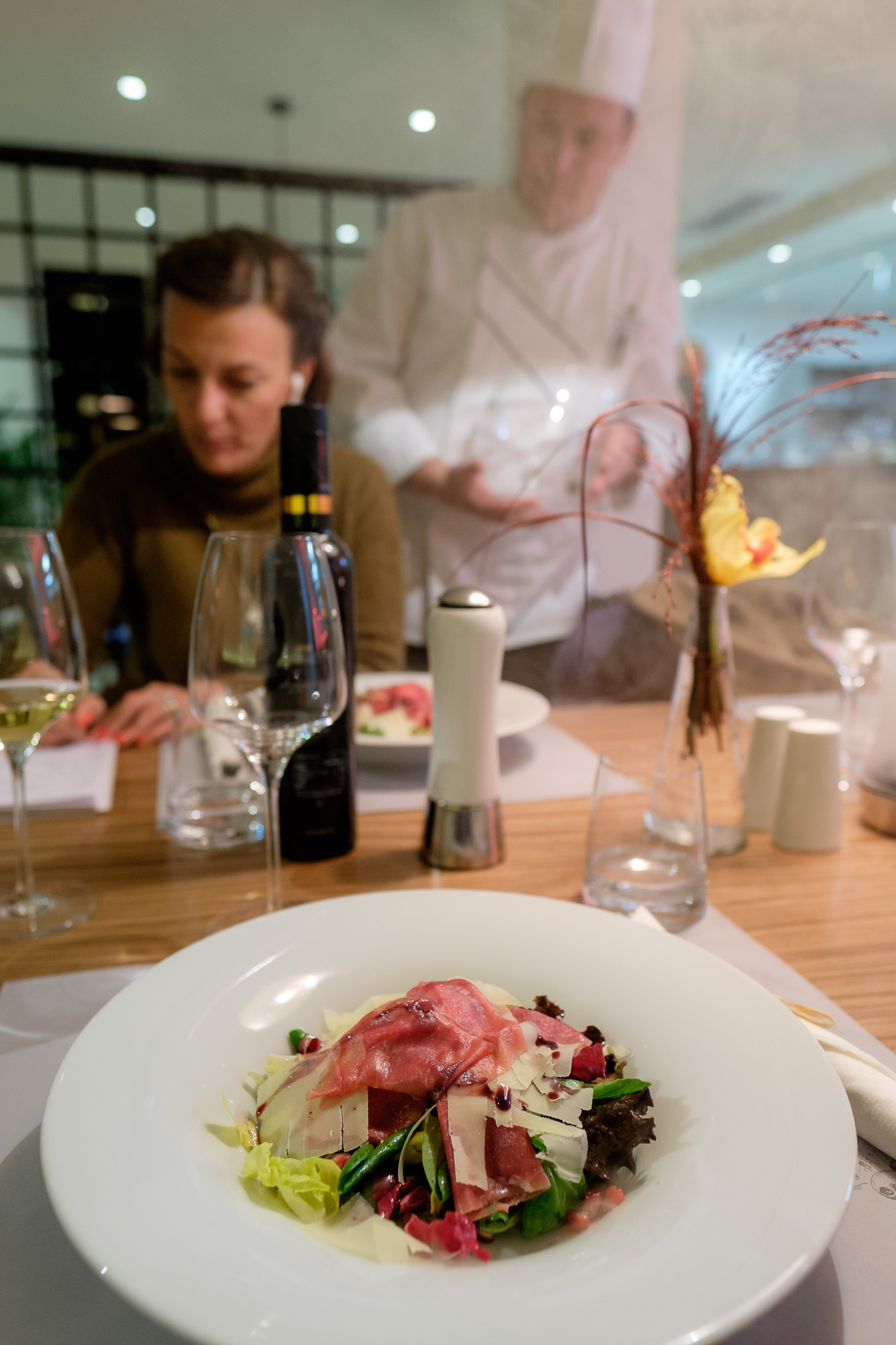 It's particular for its pine tree smoked flavour, because before serving the dish, it's placed in a glass bell that they open in front of you releasing an intense smoked aroma as well as the smoke itself.
A unique experience!
After a short break they serve a little pot with inside three small lamb ravioli on a puree of turnip. Then a second dish, prepared just a few hours previously when they received a long leafed radicchio.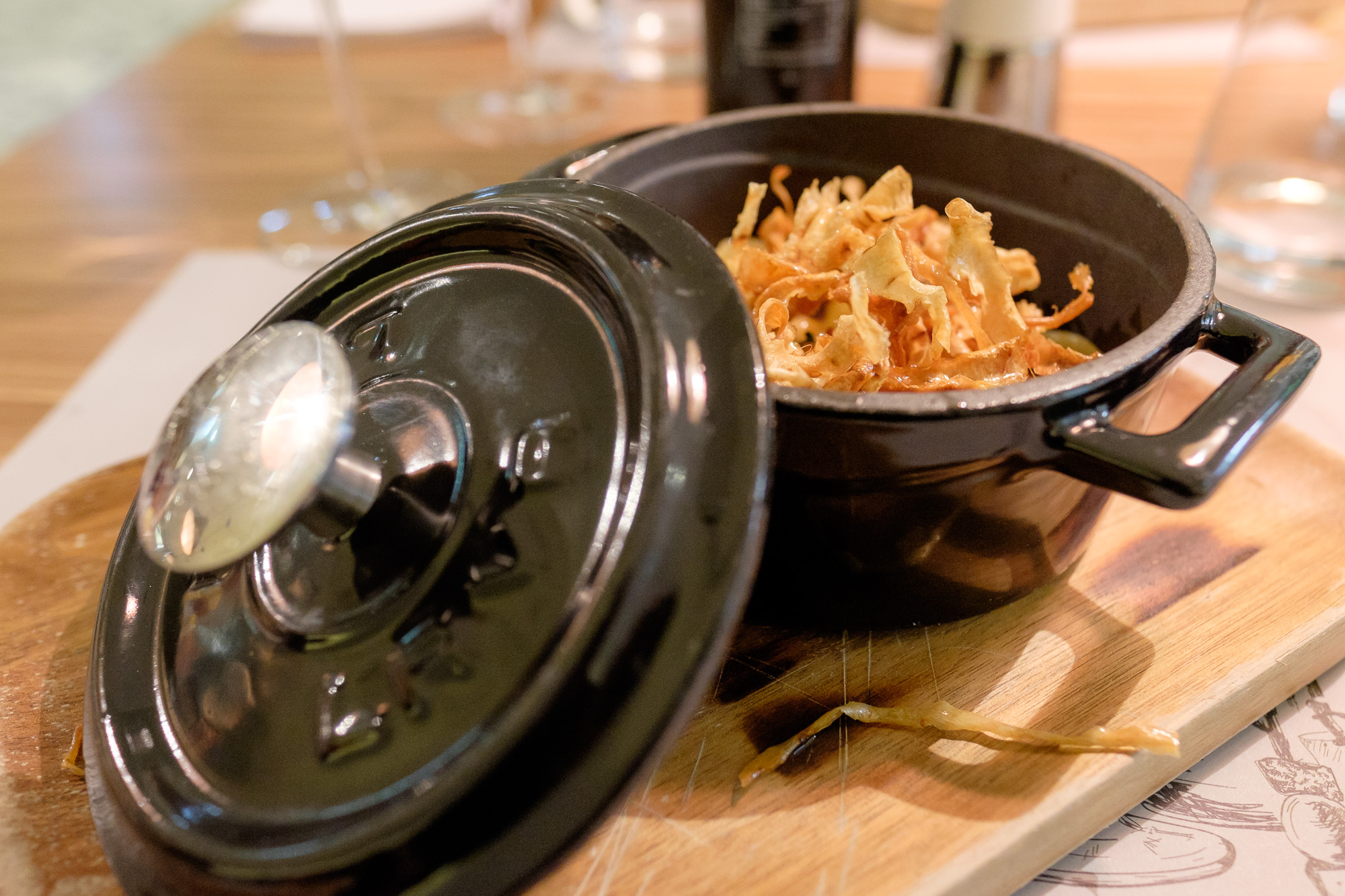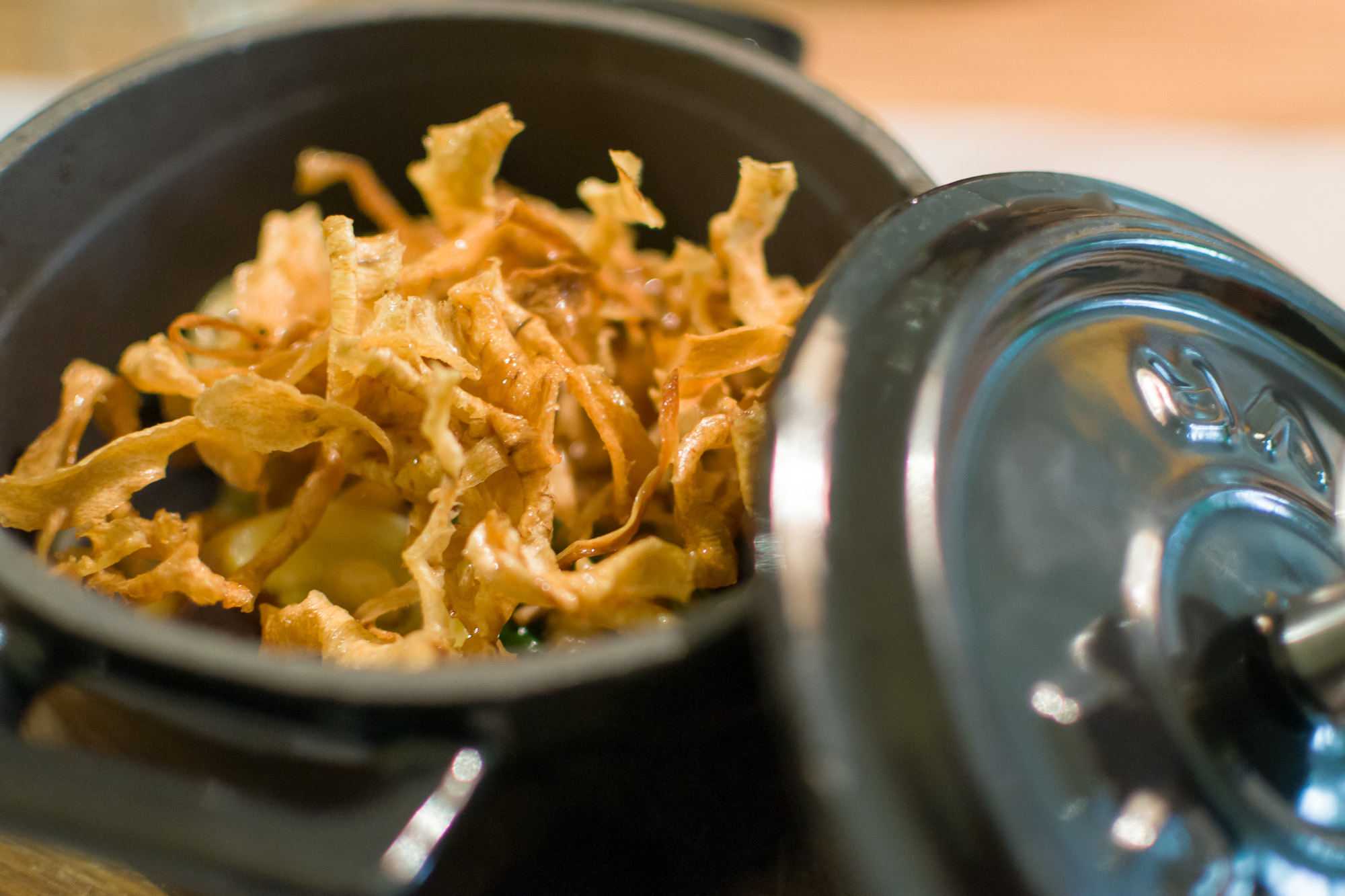 Marko serves it wrapped in paper telling us that a nearby farmer brought some over in the afternoon.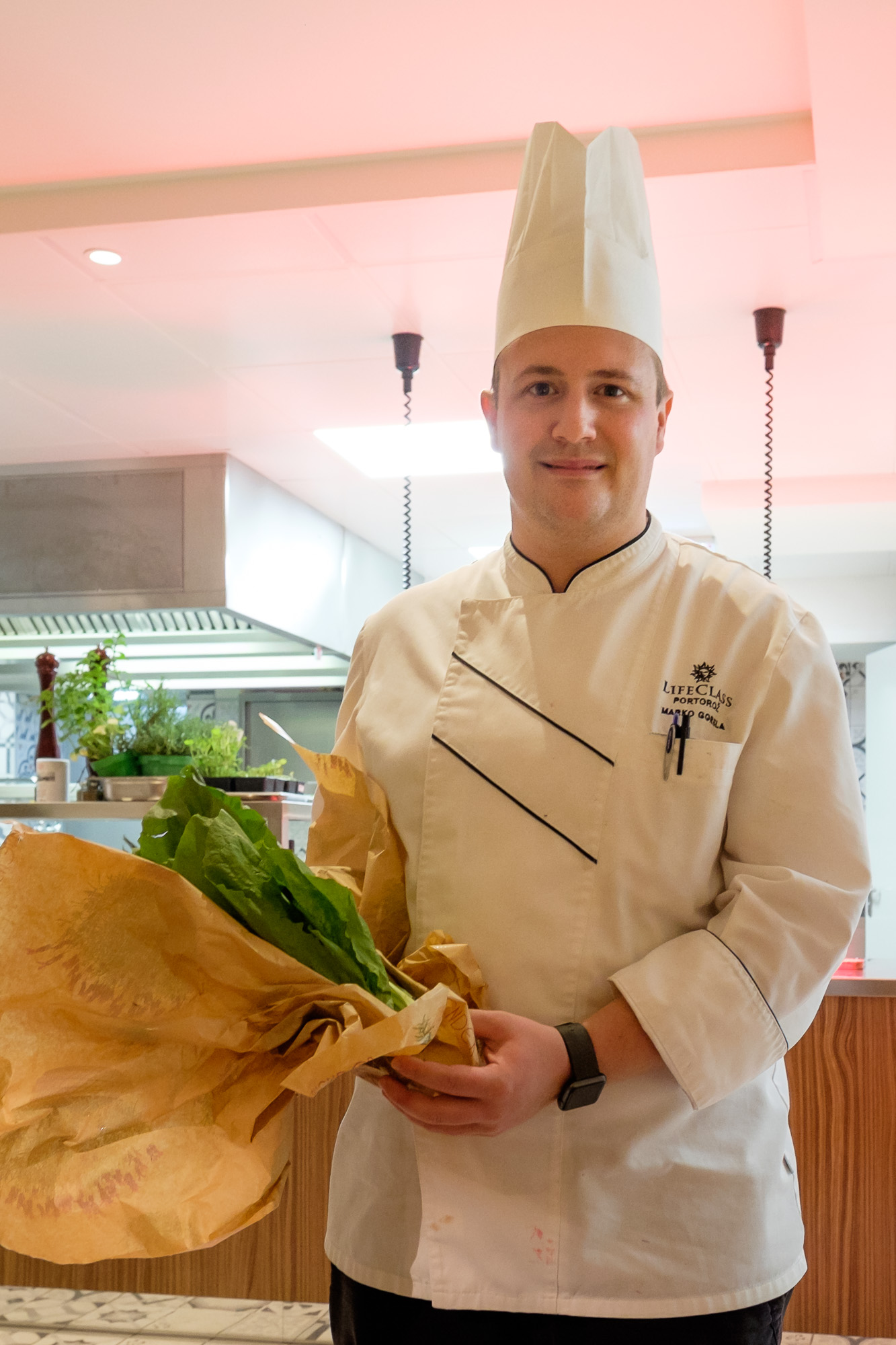 A soft polenta with long leafed radicchio, Istria sausage cooked in Refosco wine and on top a poached egg and a yogurt sauce; everything seasoned with red BBQ salt from a new Slovenian company: Barba Sol (https://www.facebook.com/barbaokusi/).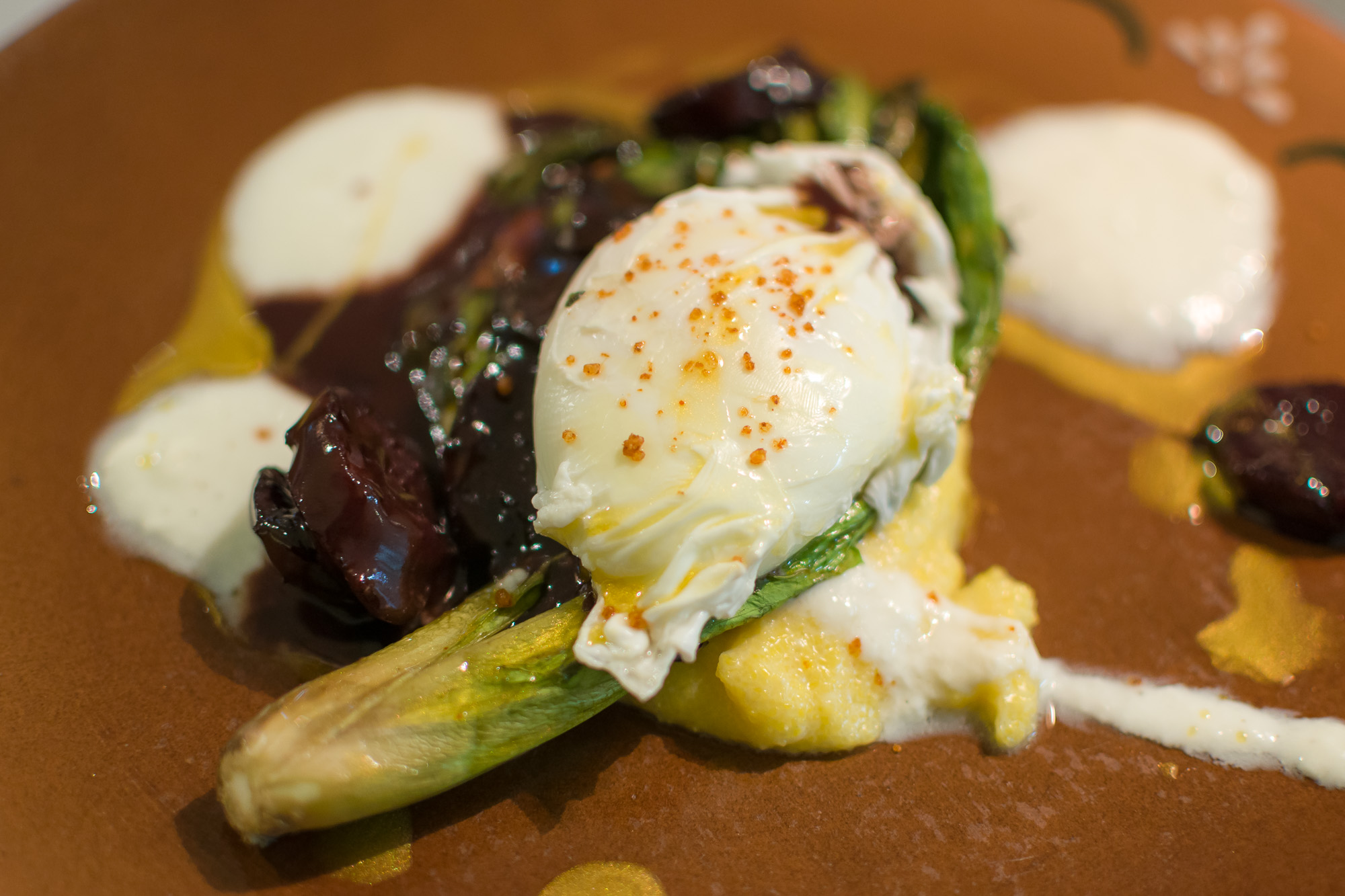 And to end the meal a Crème brûlée with macaroons ice-cream and home made berry jam. A perfect ending to a great meal!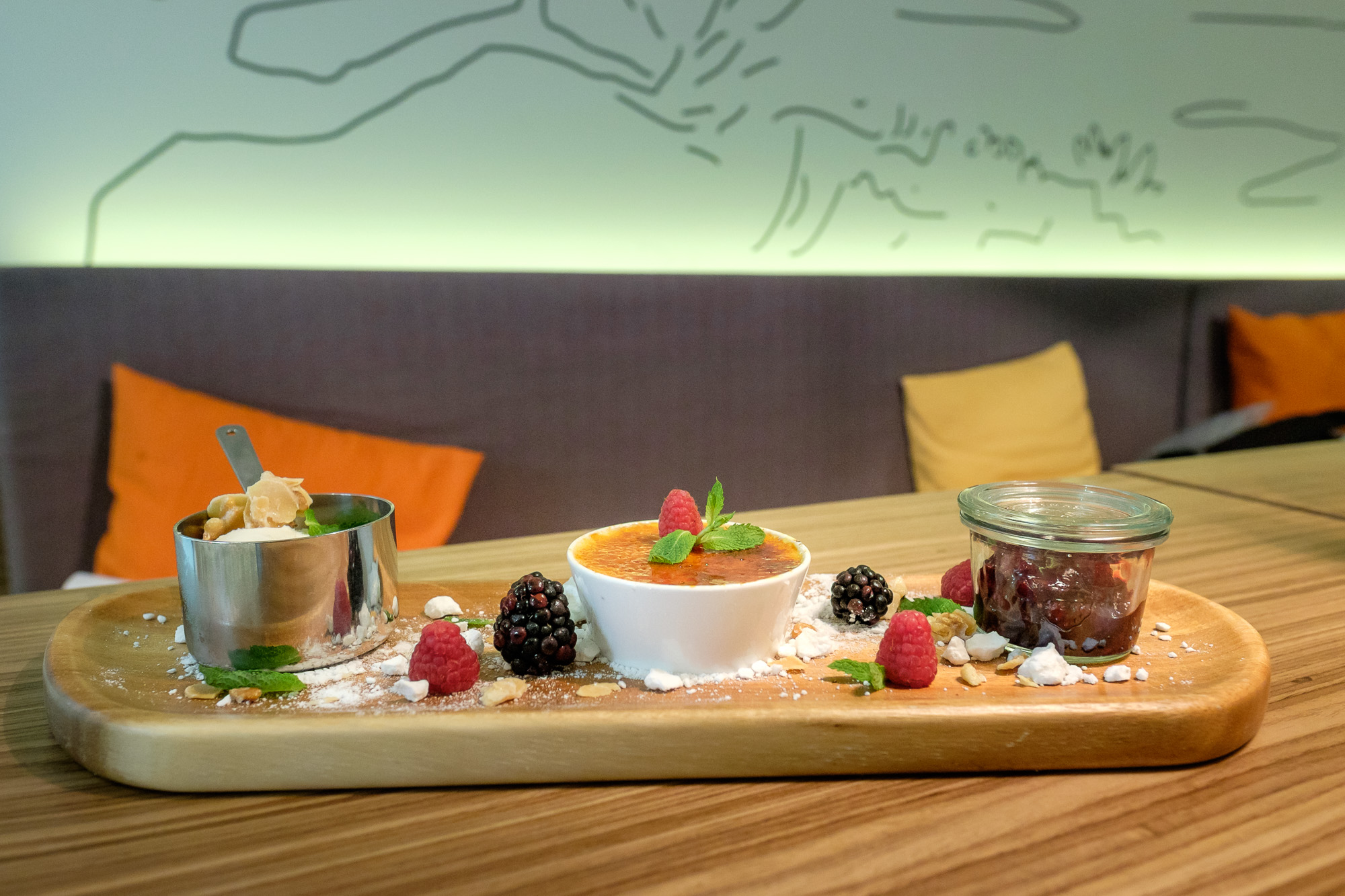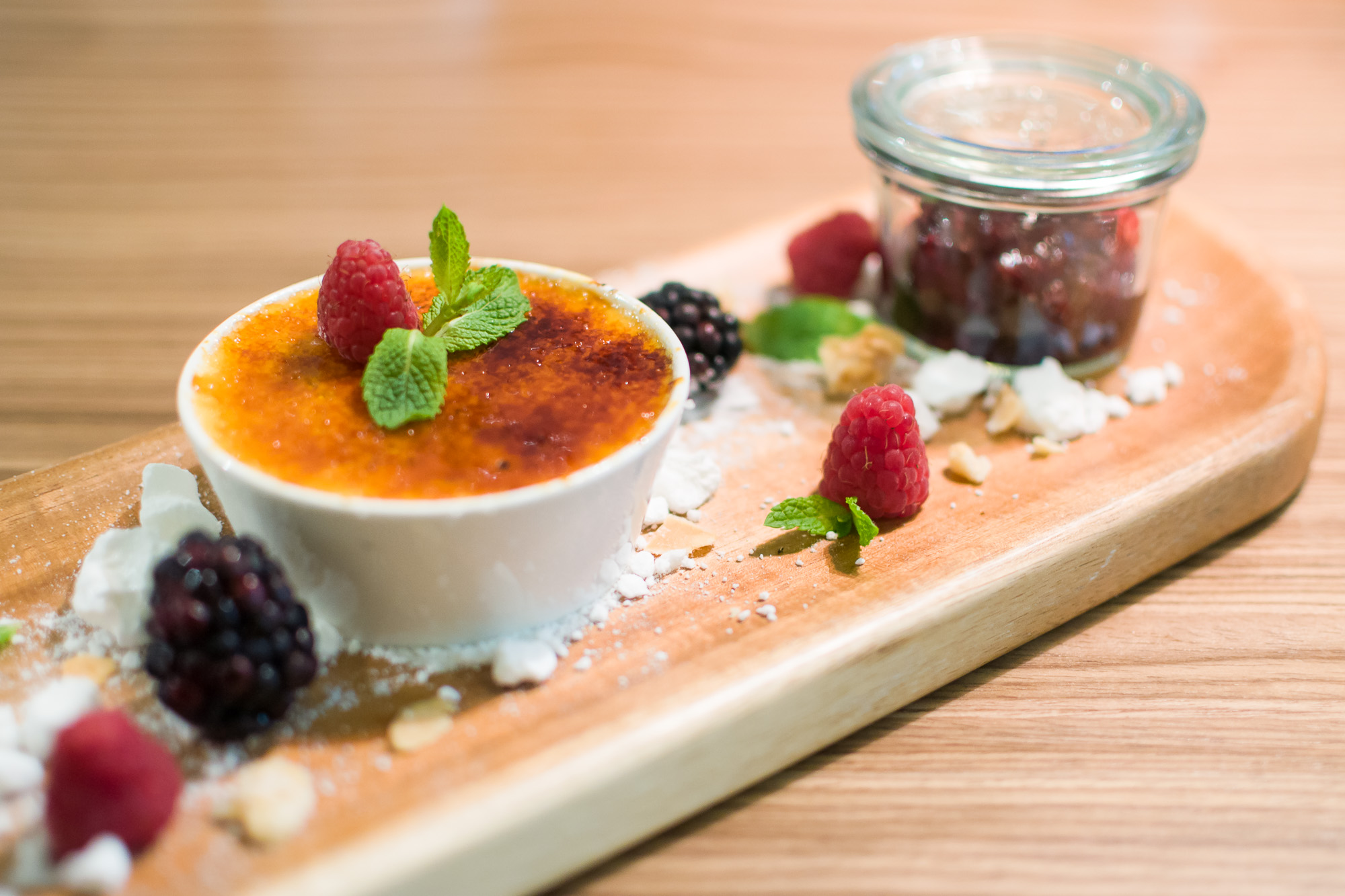 If your lucky enough to live in Trieste or in Friuli Venezia Giulia like me, you should head over here for a weekend. Just imagine a Saturday and Sunday, staying at the hotel Slovenija, relaxing in thermal baths and eating Istrian Tapas …
Ph. Andrea Zangrando