I'll try to summarize what you can find here, because it's easy to be confusing. There are so many things to describe that a small manual could be written about all the things that the Skerlj family prepares in this magical place in the middle of Trieste's Karst.
I'll start by introducing the main characters of this story, Nevo e Andrej, two brothers that along with their wives have continued and developed the work of their parents Slavko e Magda. Nevo takes care of the restaurant and the guest house, while Andrej takes care of production, from the brand "Insolito maiale" (unusual  pork) to the vineyard, following all the steps in the preparation of their products.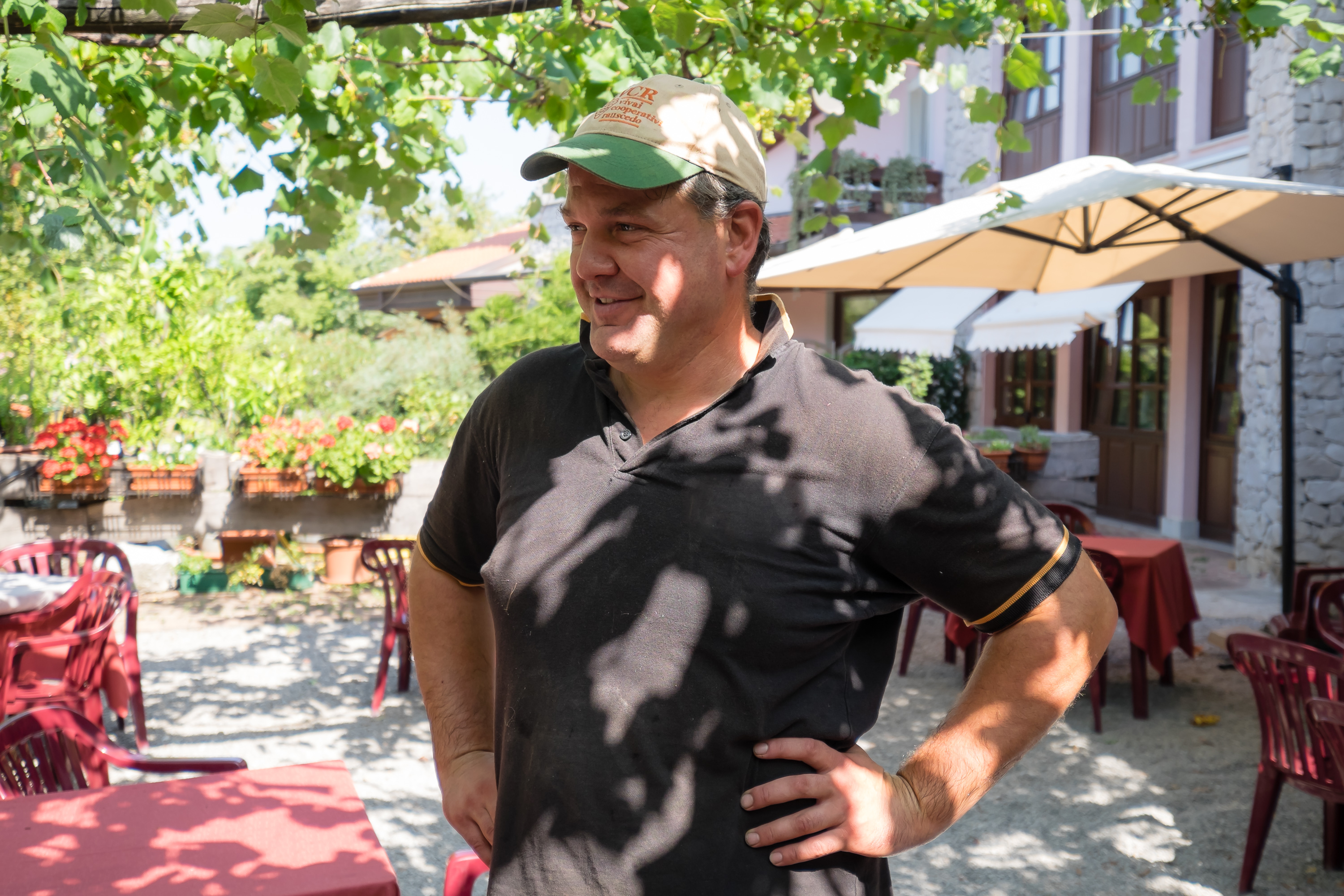 It was their father that opened this lovely place back in the 80s, deciding to leave his job at the RAI to dedicate his time to the countryside and open an osmiza. Soon after, in 1999, her bought the land and built Bajta. In 2008 they continued building and added a new cellar.
Bajta is not only a restaurant and guest house. It also has various hectares of land, ten of which are dedicated to their beautiful pigs 🙂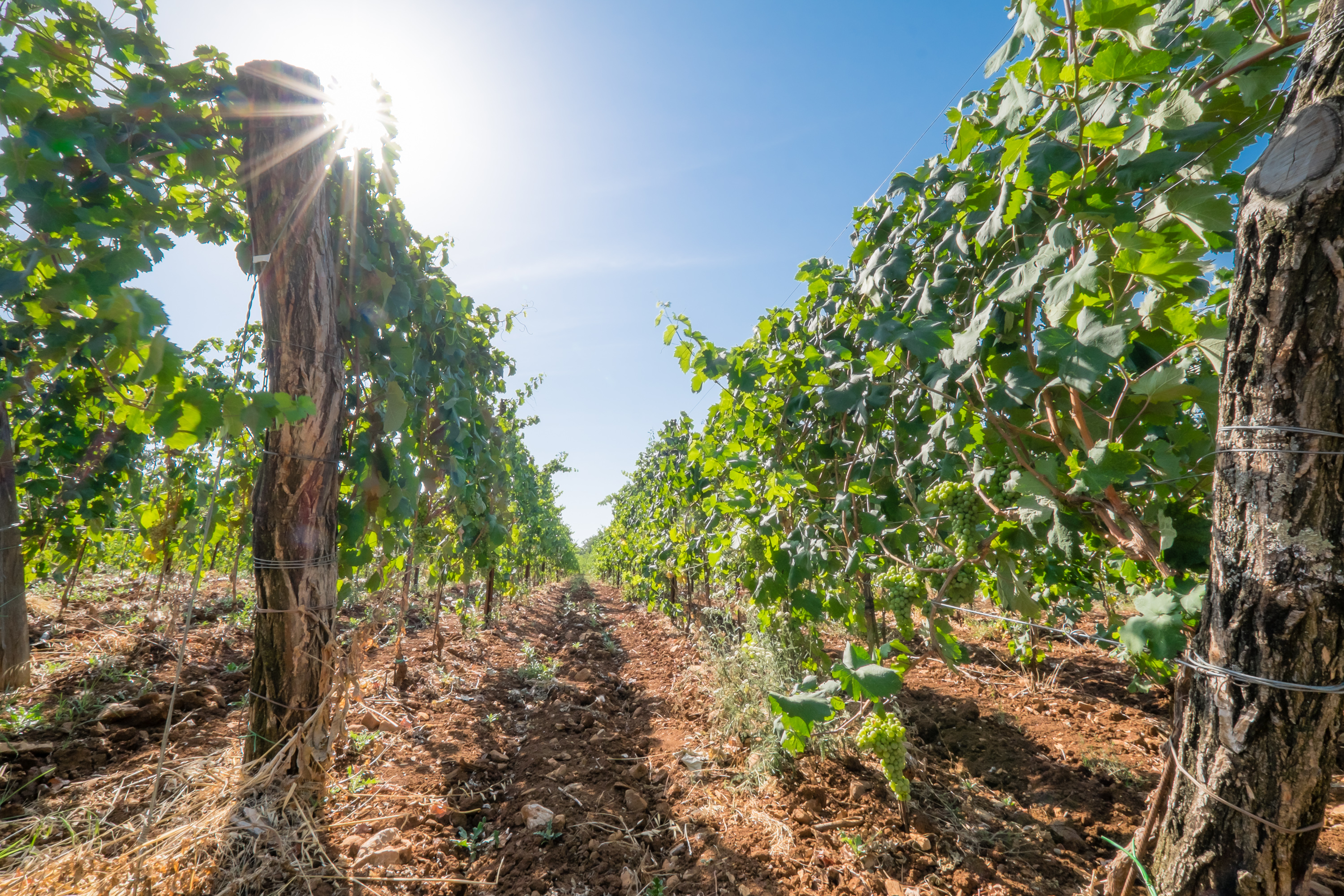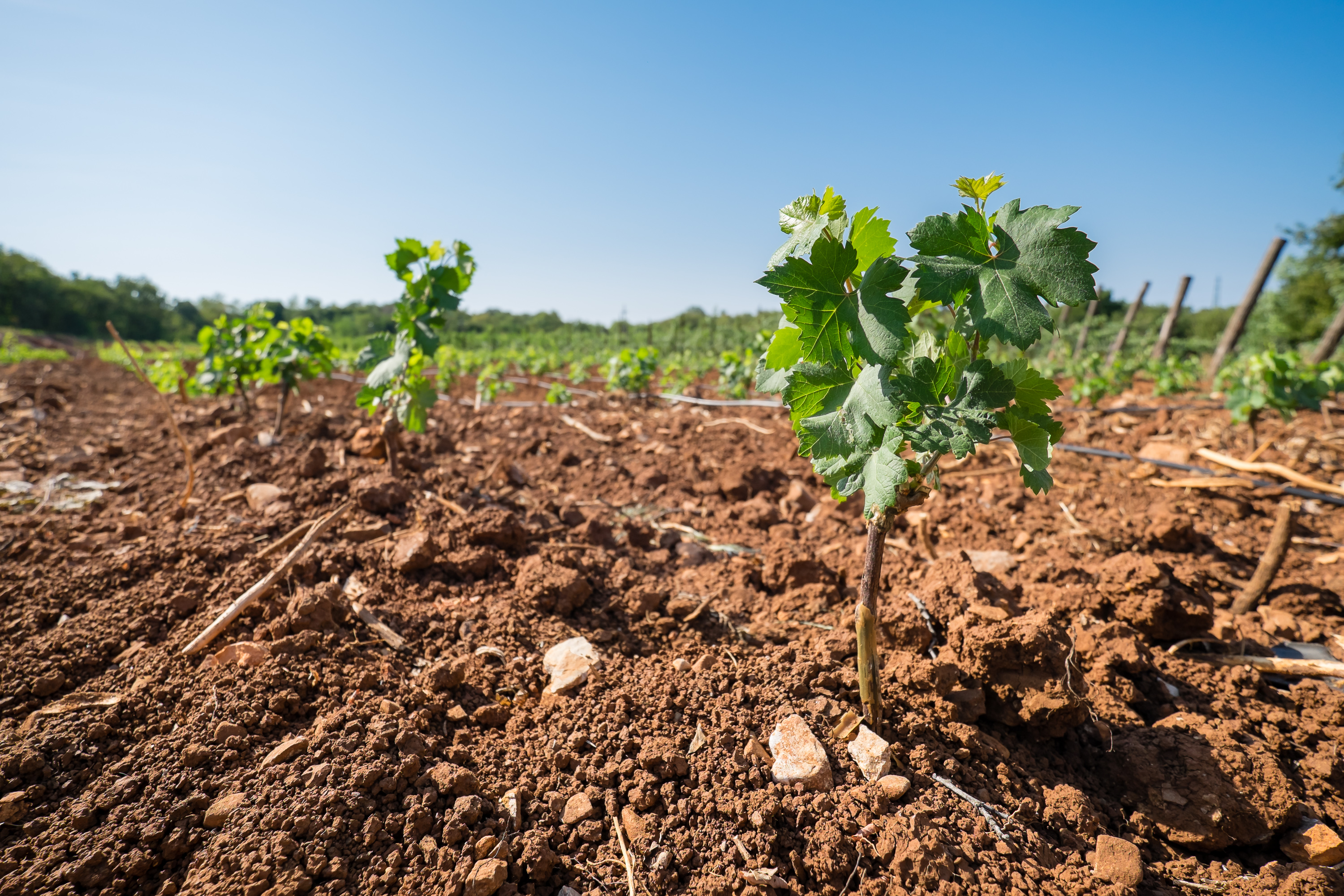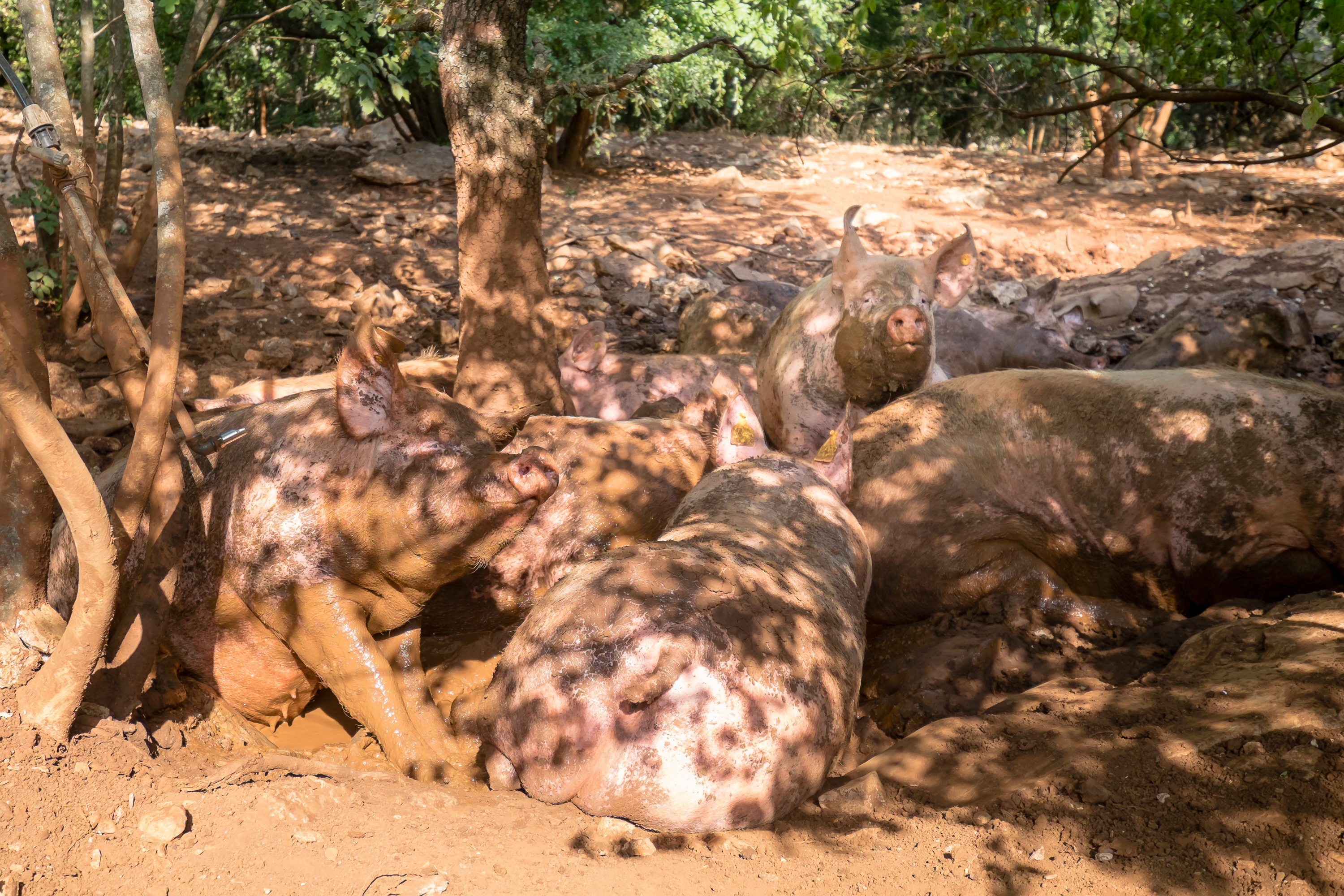 But hold on a moment. I know many of you are vegetarian or vegan and might not appreciate the rest of the article. We must respect each other's choices .. I happen to really like meat and when I discovered this non-intensive livestock farm close by I was really interested!
But if you don't enjoy meat as I do, simply skip the next paragraphs and go straight to the arrow on the left of the text! →
Returning to the free-range farm animals in the Karst… I had the pleasure to see them and observe them as they enjoy their 10 hectares of open space, where they are free to move about, jump into the mud and relax in the shade.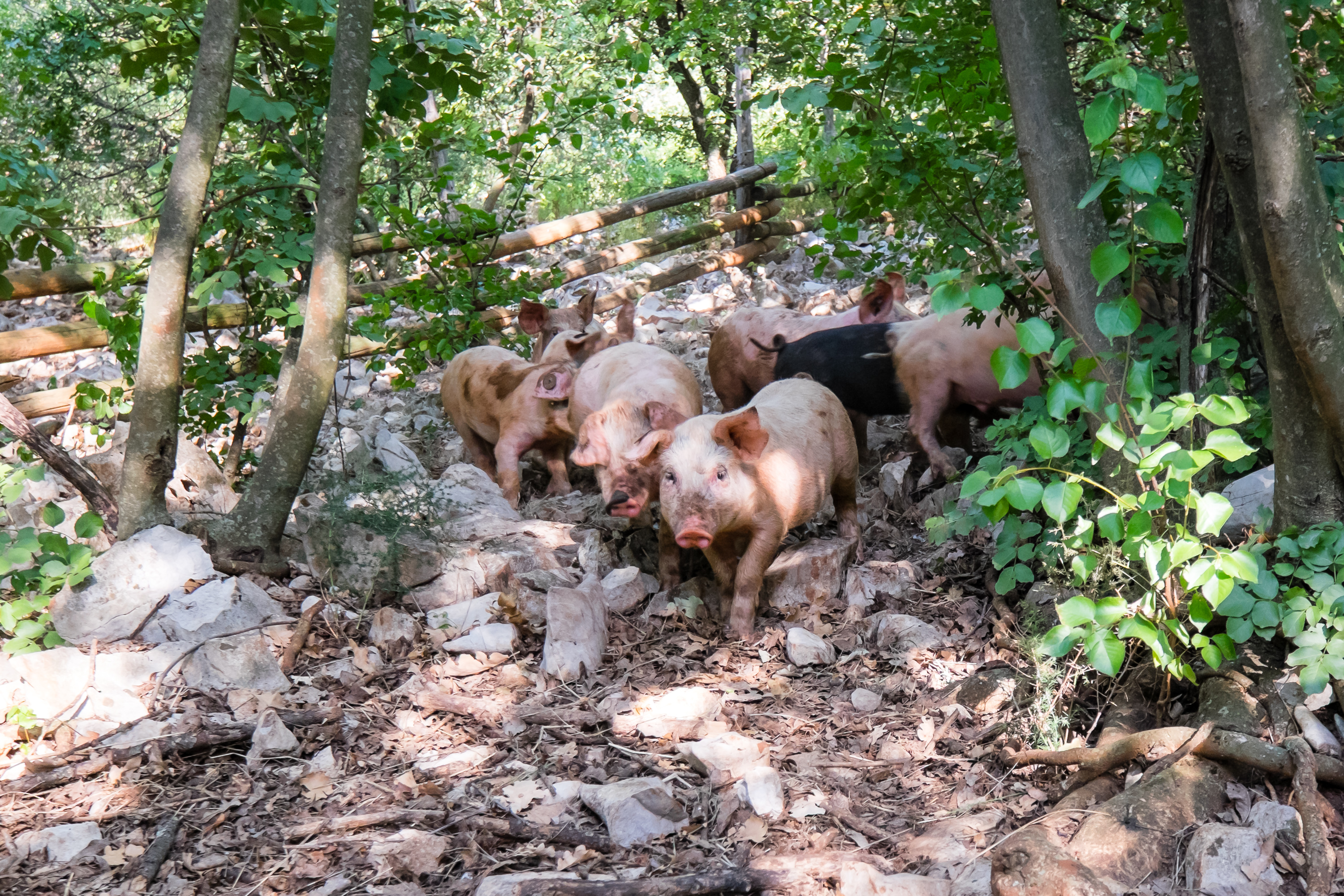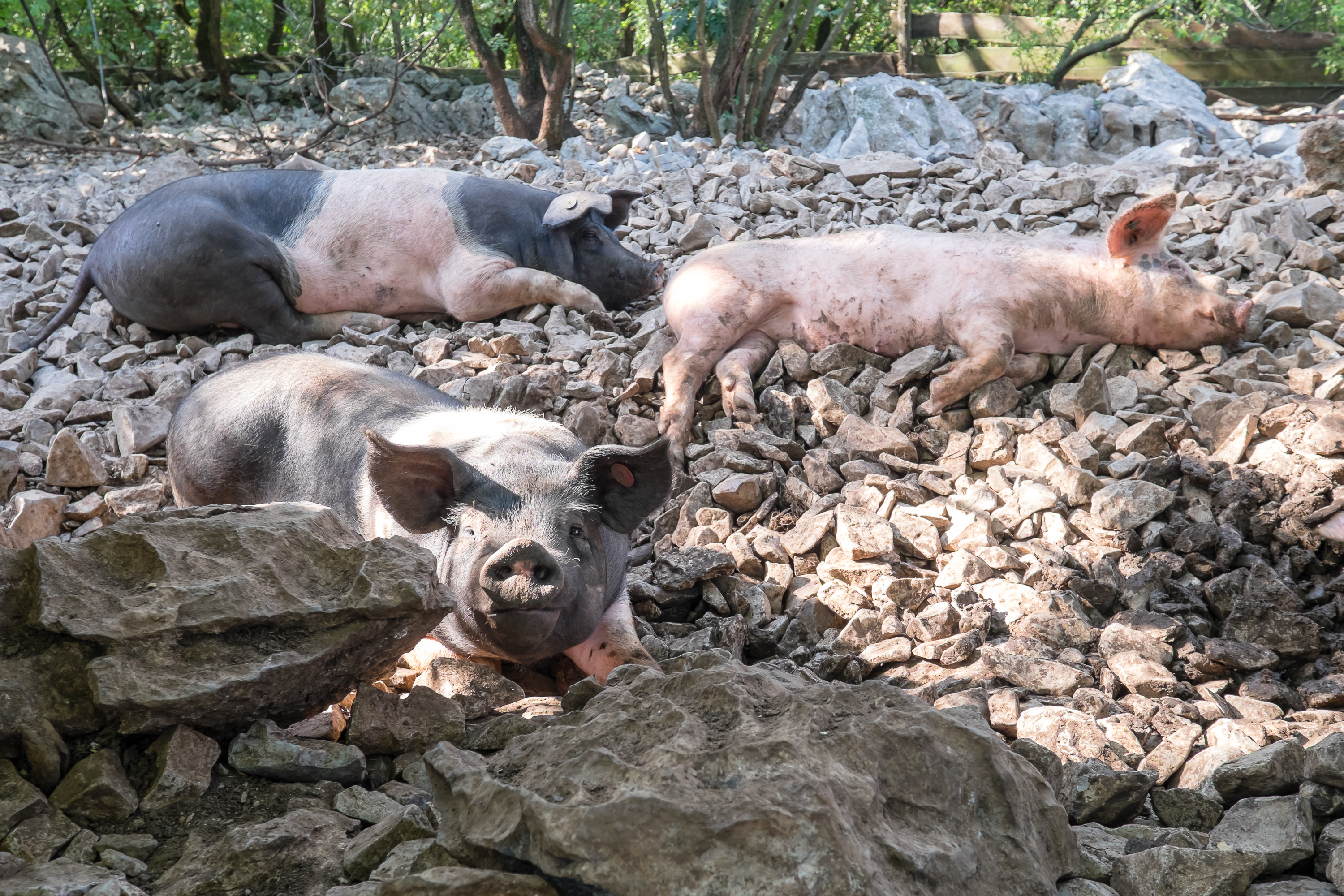 I had thought of taking a few cute pictures of them with a little daisy crown on their heads but it was impossible! They never stayed still! They were running and rolling around all the time! "the city lady wants to crown the pigs!" they kept saying. At least we had a laugh.
But let's get back to Bajta. Here the animals have the chance to live in a stress-free environment. Matej, who walked me around the farm, told me there is always a strong bond between owner and farm animal. They never name the pigs to not grow too attached to them but they follow each step in their life, from the nursery to when they stop nursing and move to another area of the farm. Both steps are spent by their mother's side.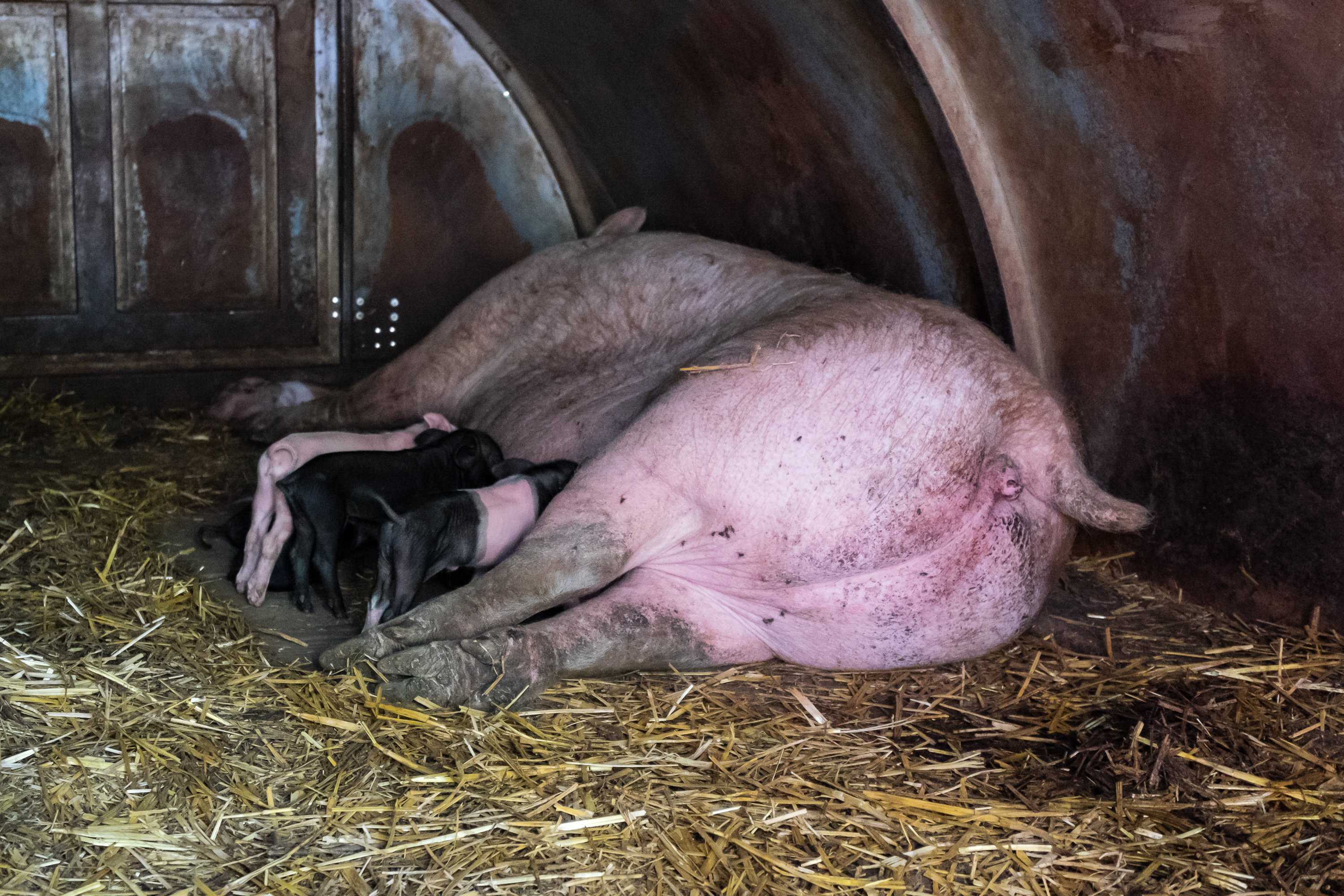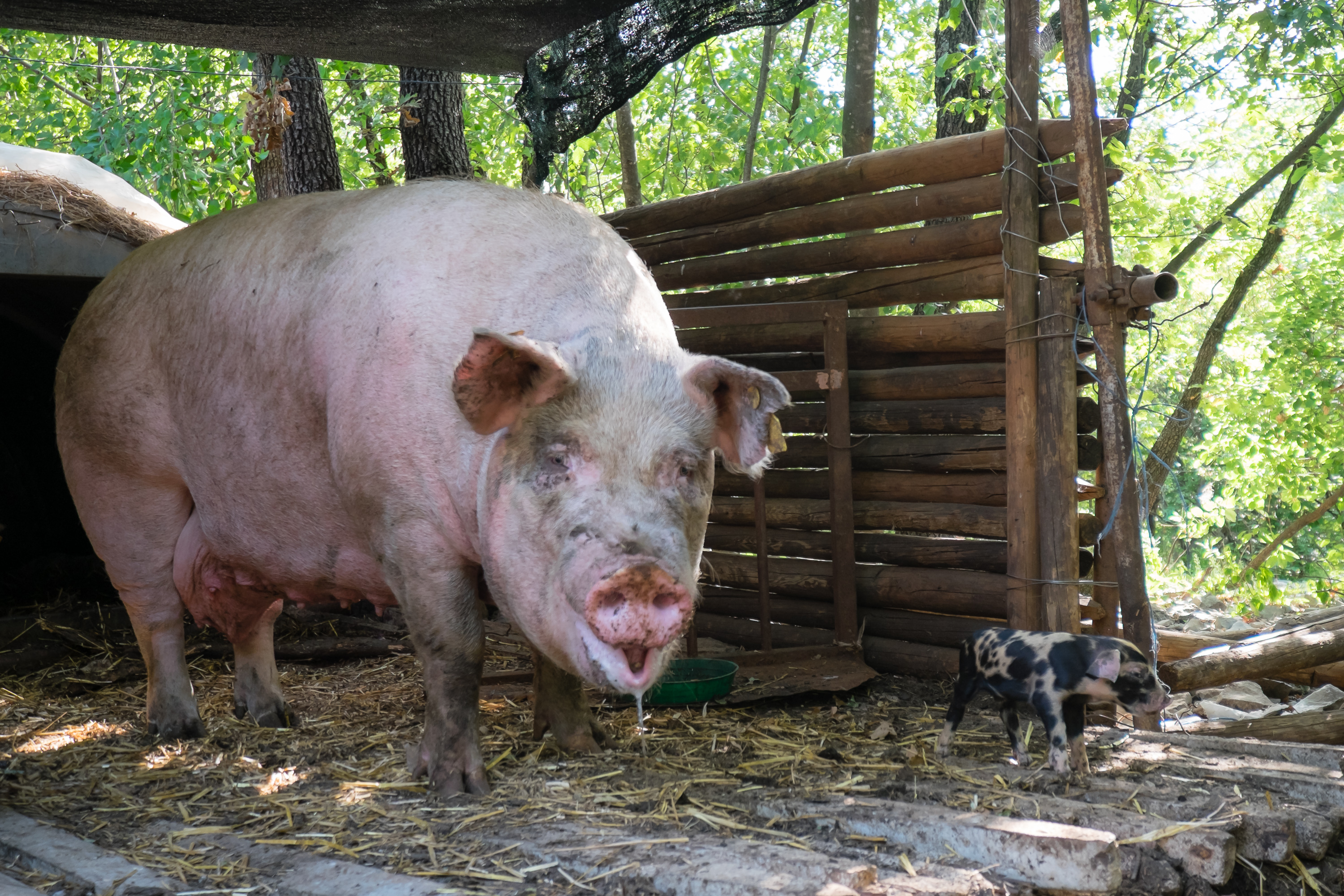 Matej can never tell how long each of these steps will take because free range farms follow the animal's needs and move them only once the piglet is ready to be separated from his mother. This usually happens when they weigh between 20 or 40 kilograms.
Once they reach 130 kilograms they join the rest of the group.
The step after will be the slaughterhouse; the production line ends with the aging of the hams in the cellar, surrounded by natural Karst rock. How long does the meat stay down there? 18 to 24 months.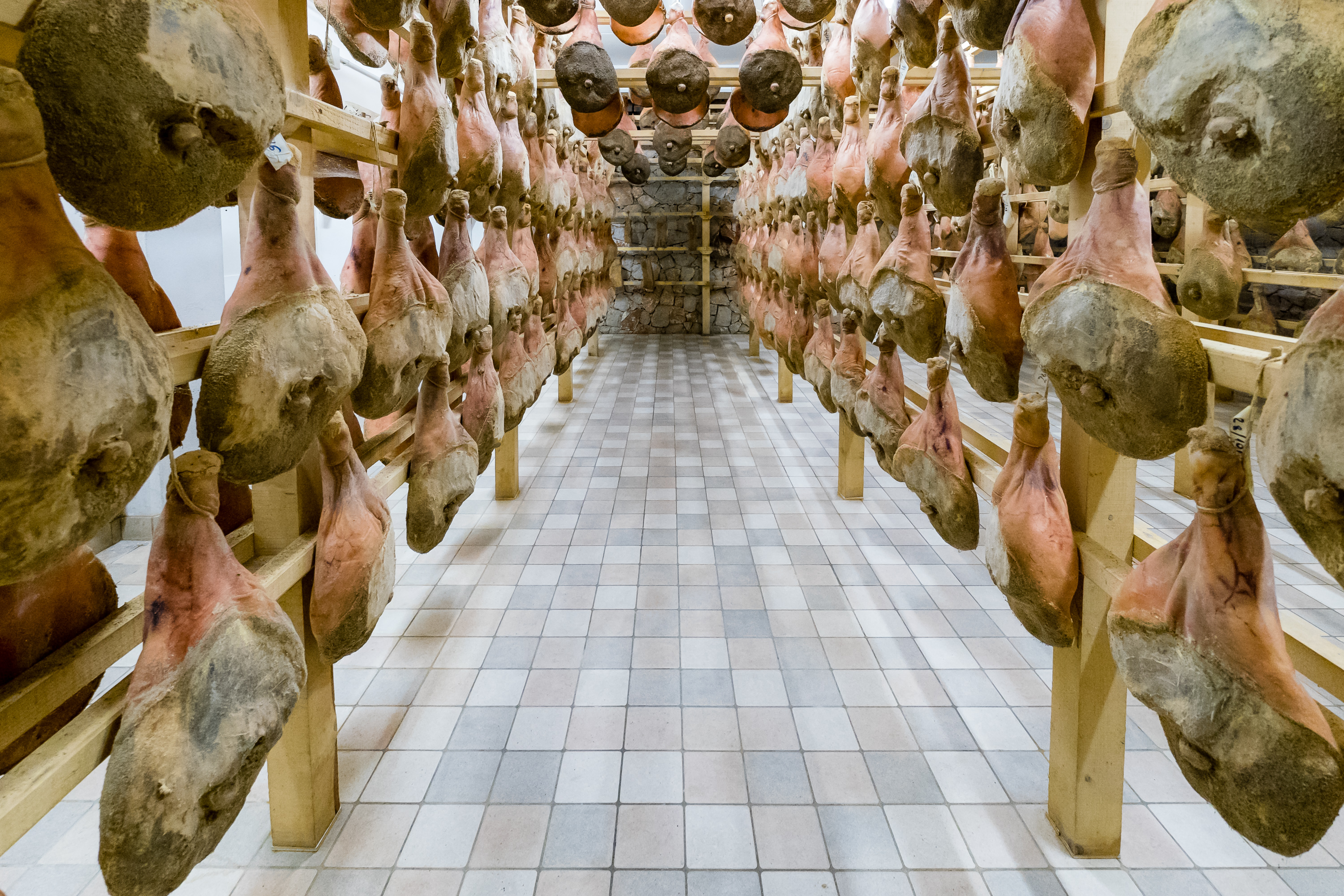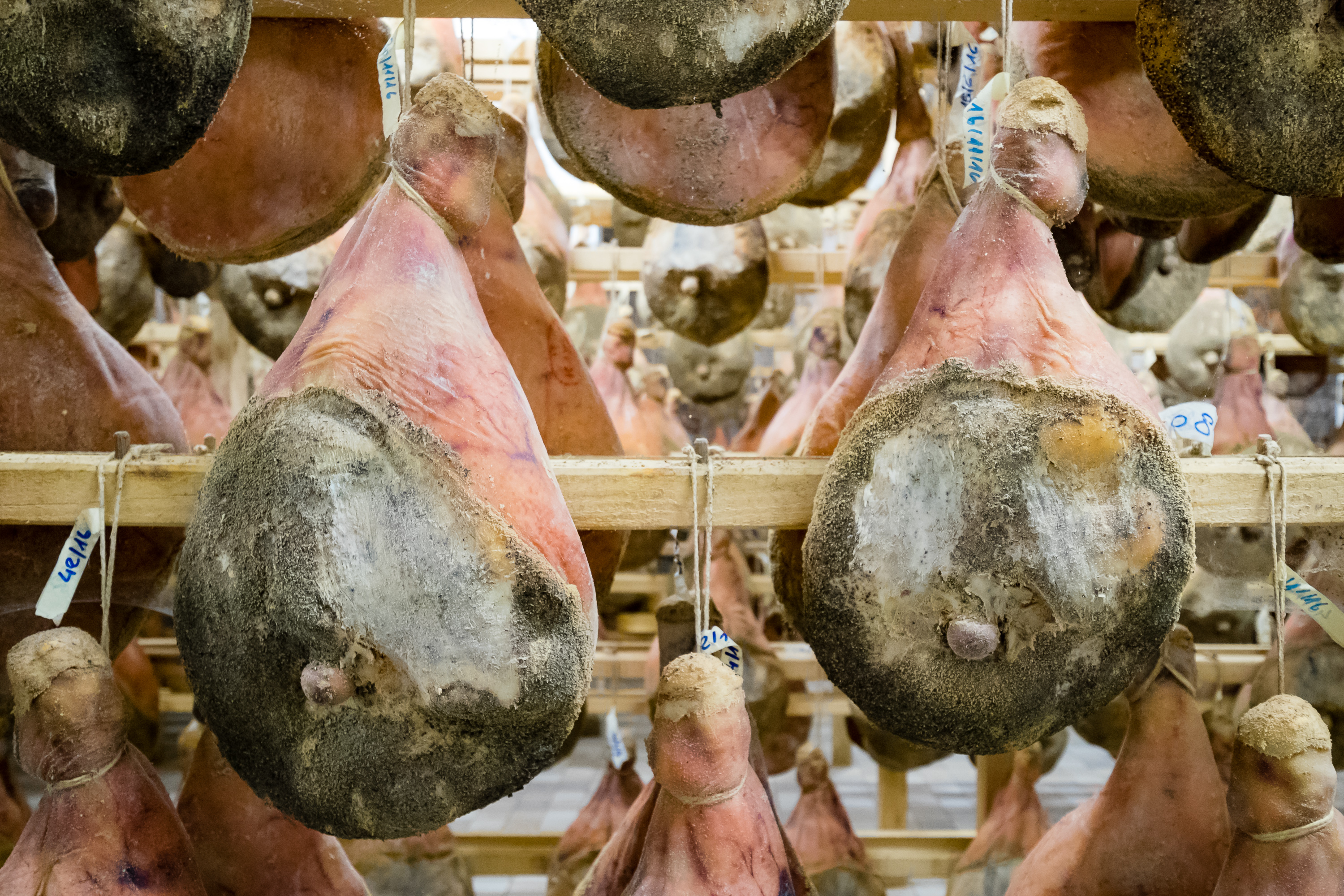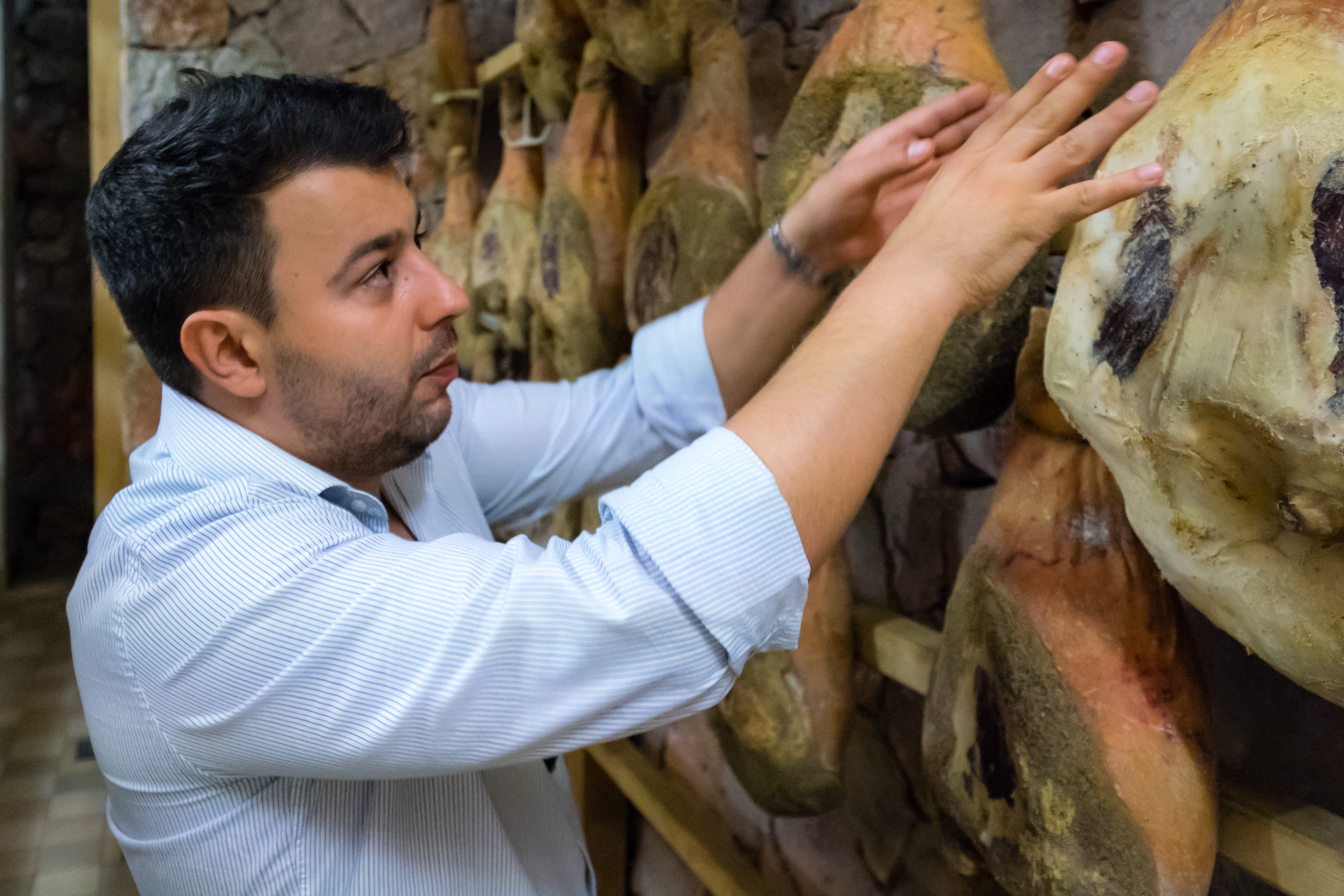 The technique is typical of this area (first the ham is treated with salt, garlic and rosemary and other home-grown herbs to help cure it and they also treat the lard which is boiled and is added to rice flour and pepper). They even have a cellar where they age salami following two different methods: a more seasoned salami for the Trieste market – that prefers a harder salami –  and one for other markets where a fresher and softer salami is preferred.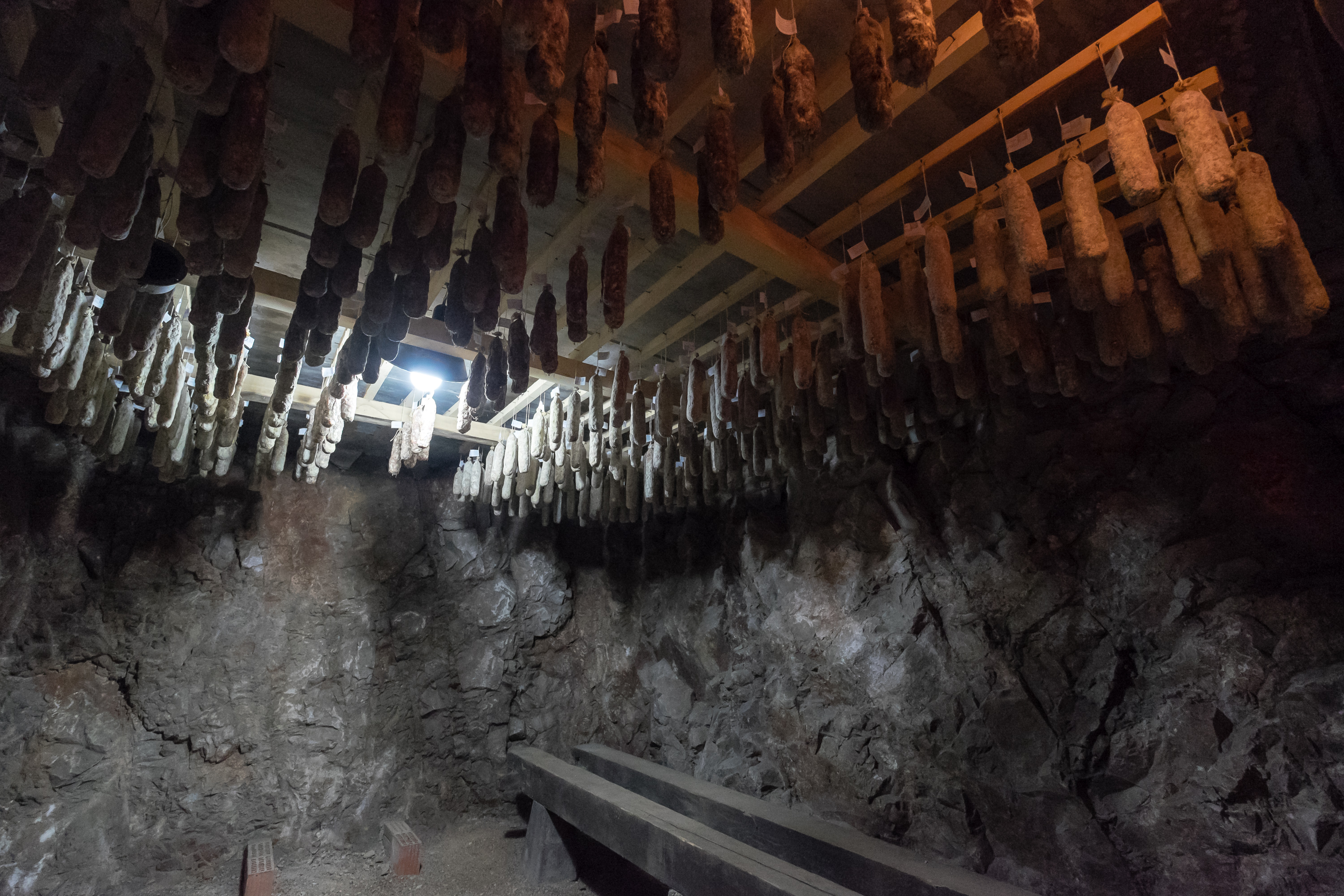 These incredible products of the brand "insolito maiale" can be bought directly from their shop, that has their meat (which is usually butchered on Wednesday morning) and it also has chicken from Aiello and beef from Palmanova, their own farmed pork and many products from other companies that work with the same principles that Bajta follows.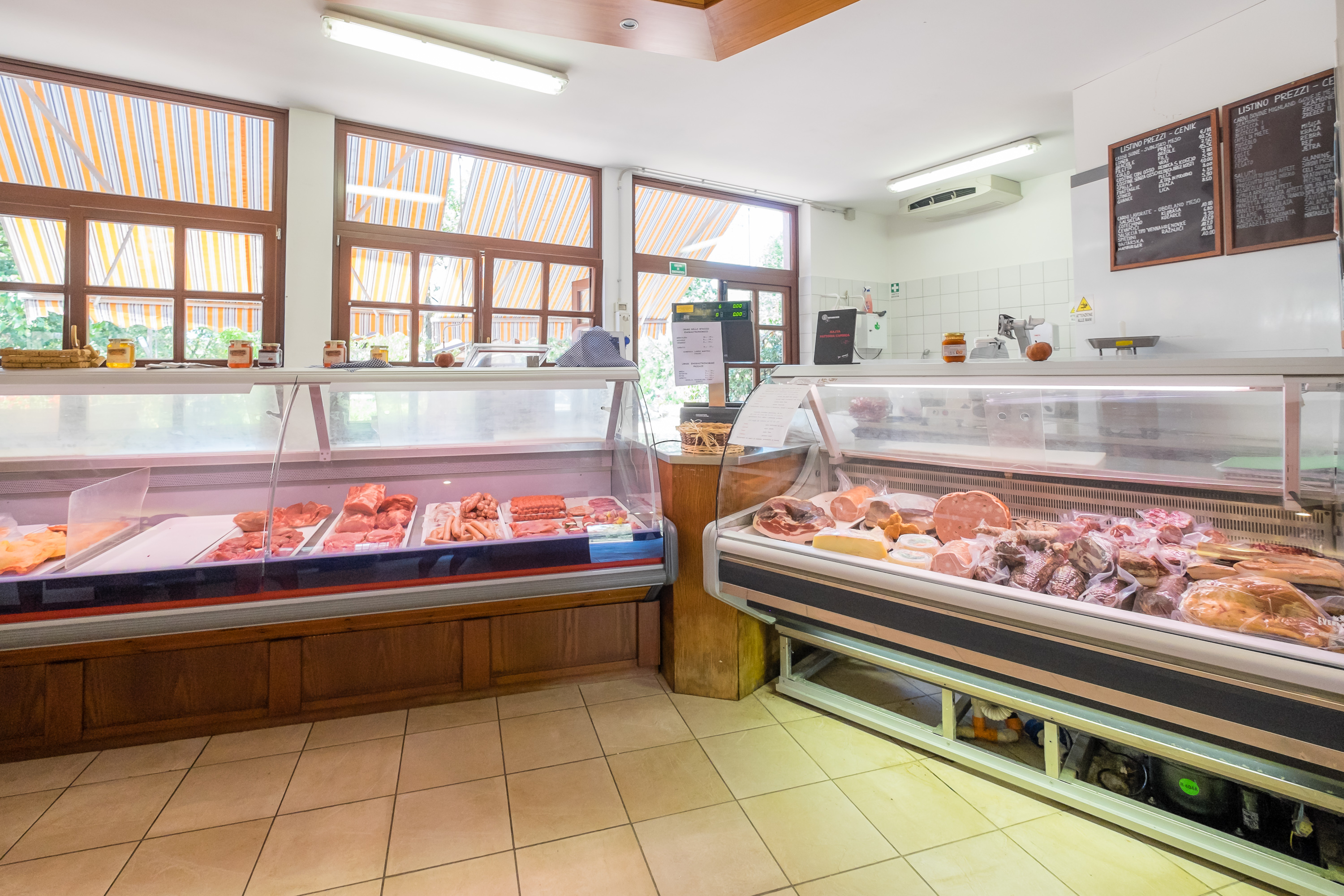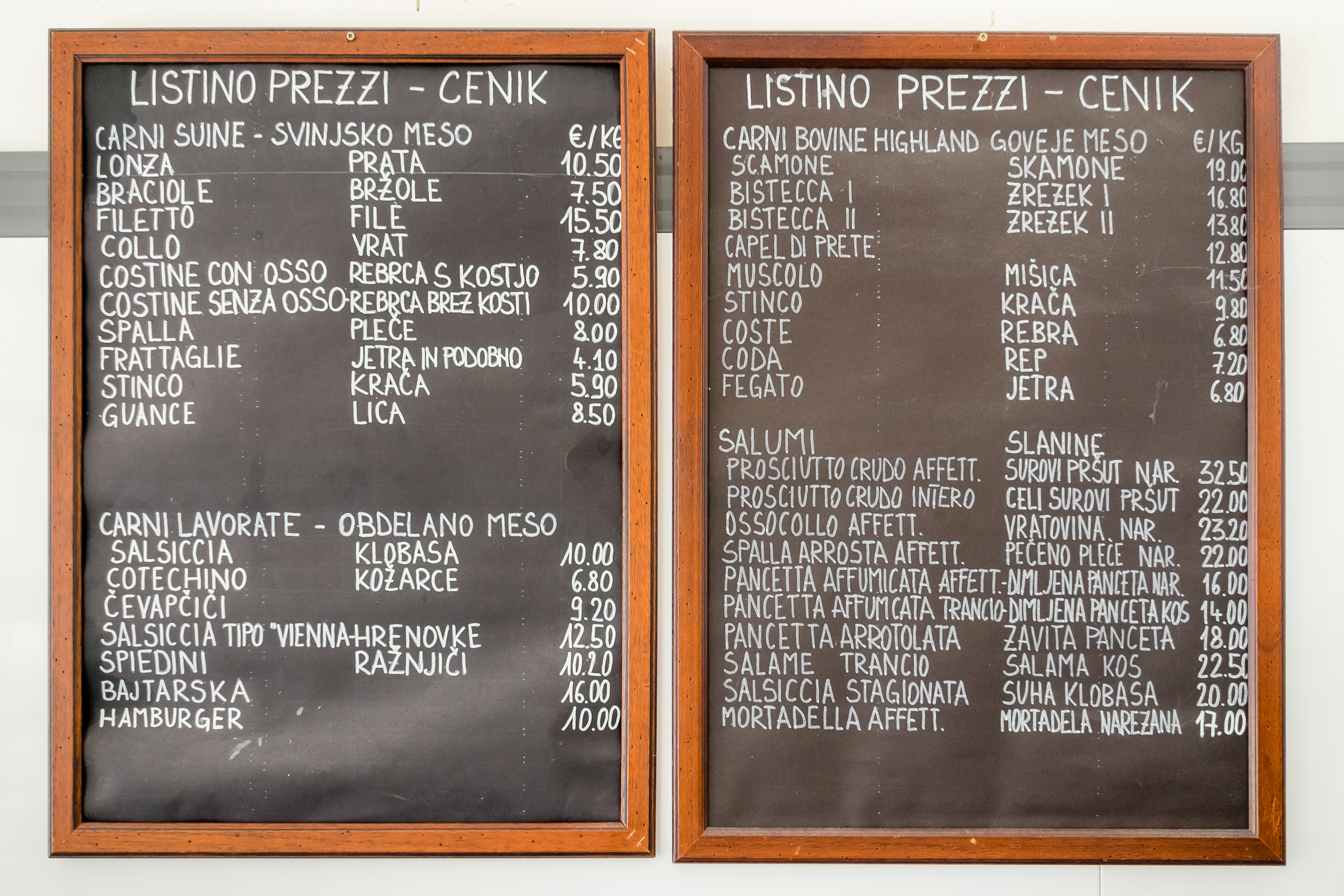 As well as the meat selection, they also have vacuum sealed salami, pork loin, mortadella, bacon, jowl bacon and much more. All produced on the Karst.
→ They then have a selection of local products like honey from Jakne Martin in San Giovanni di Duino, Merlak's oil from San Dorligo della Valle  (remember? I've already told you about this oil), Terrano juice from Ruj (I've told you about it a couple of days ago) and their incredible wine!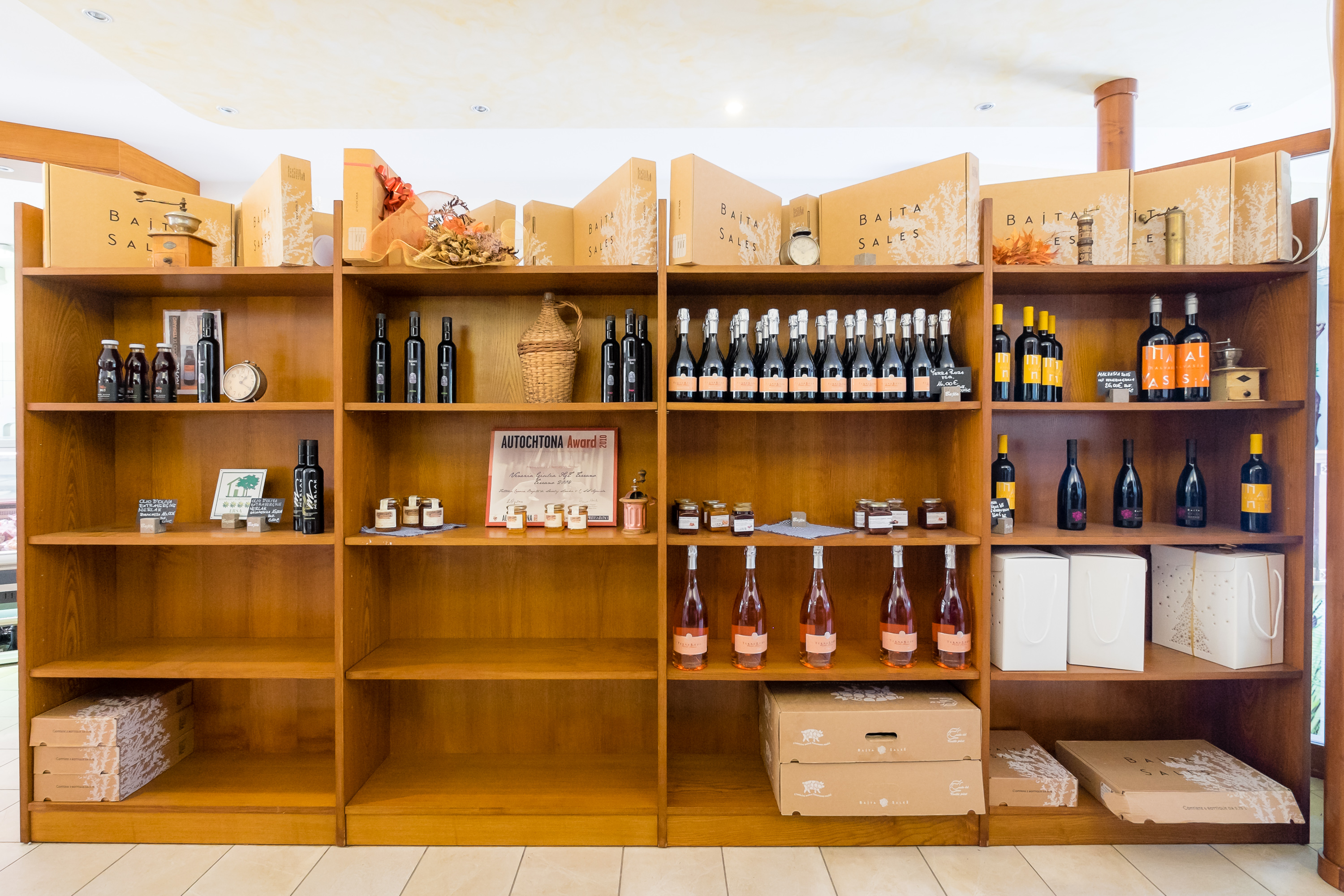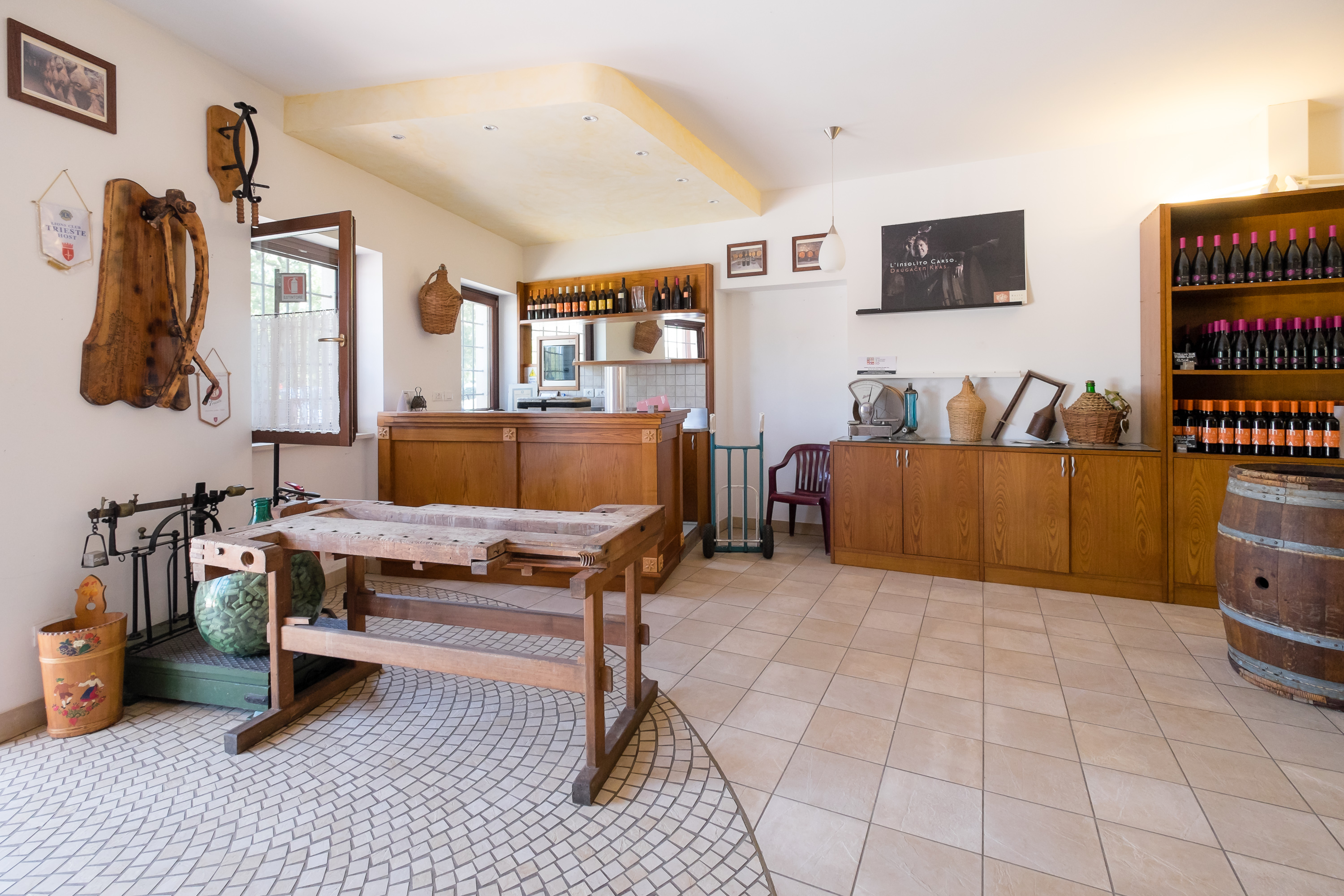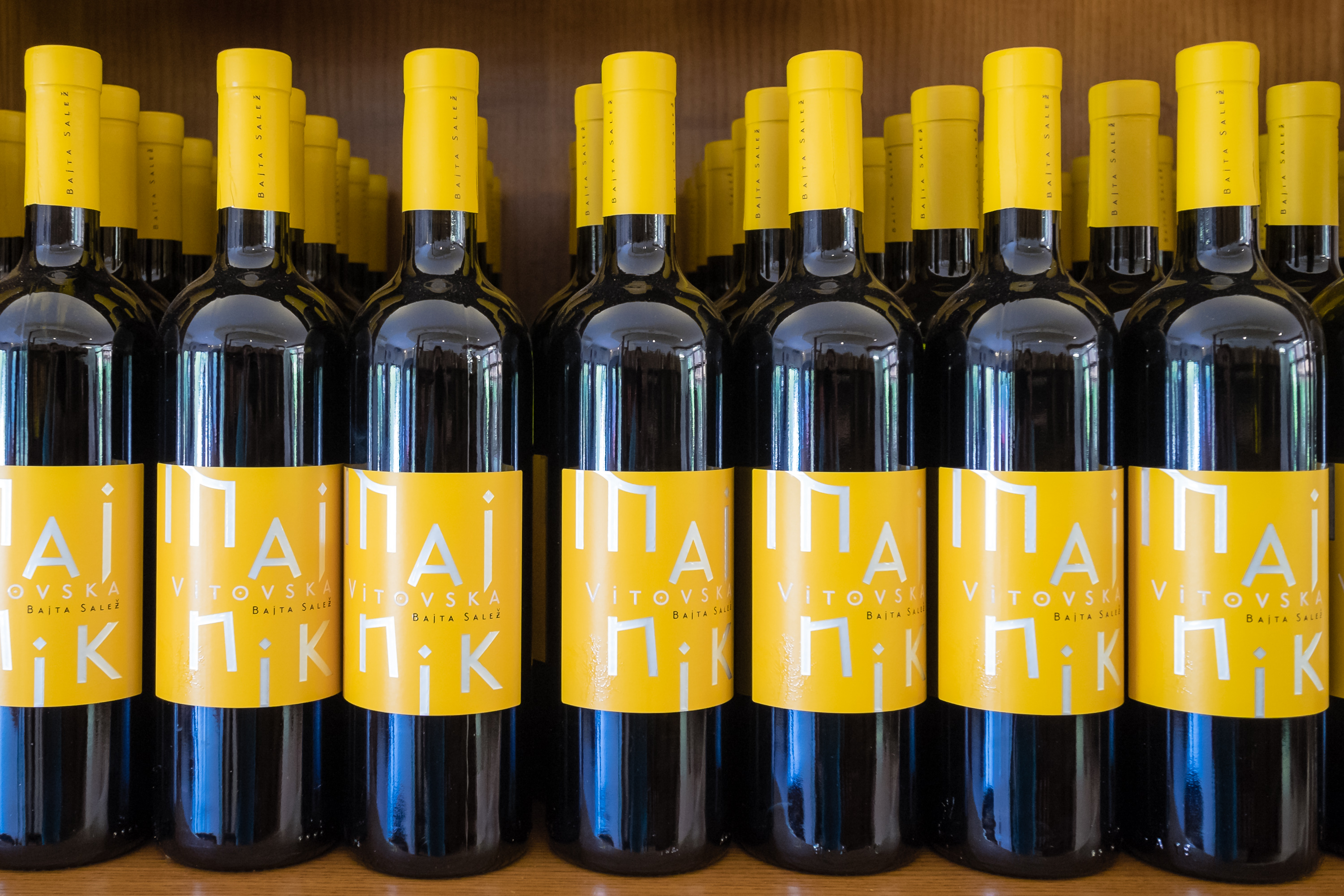 It's now time to talk about their wine cellar!
Because hidden away between the two underground levels, built into the Karst's rock, they have stainless steel and Savogna wood barrels that conserve excellent wines; the wines they produce are light, fresh and young wines!
All lovingly grown in the lands of the Karst. Andrej loves the local production! Here are his labels:
Malvasia Istriana
Vitovska
Terrano
Terrano Spumantizzato
Novità natale 2017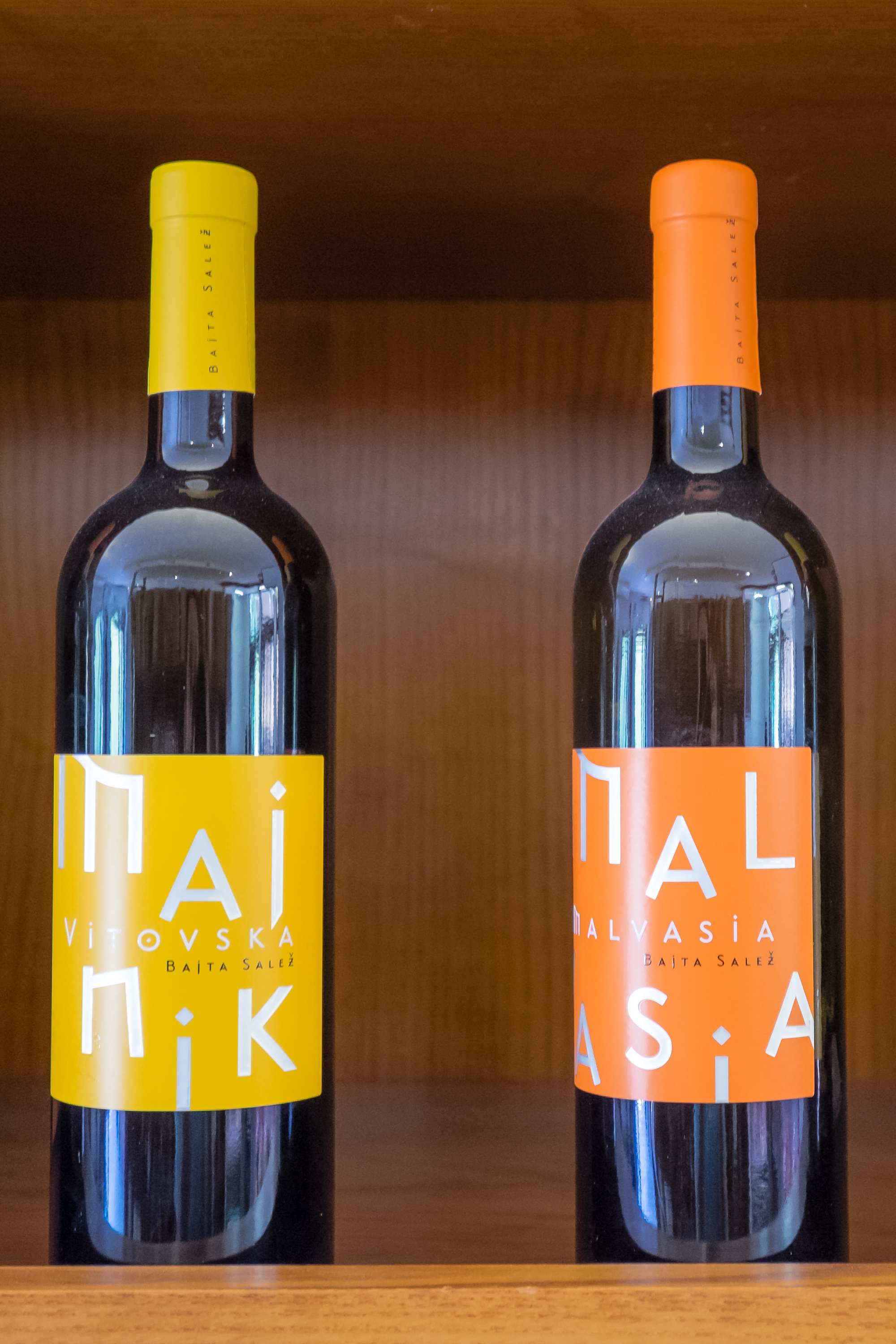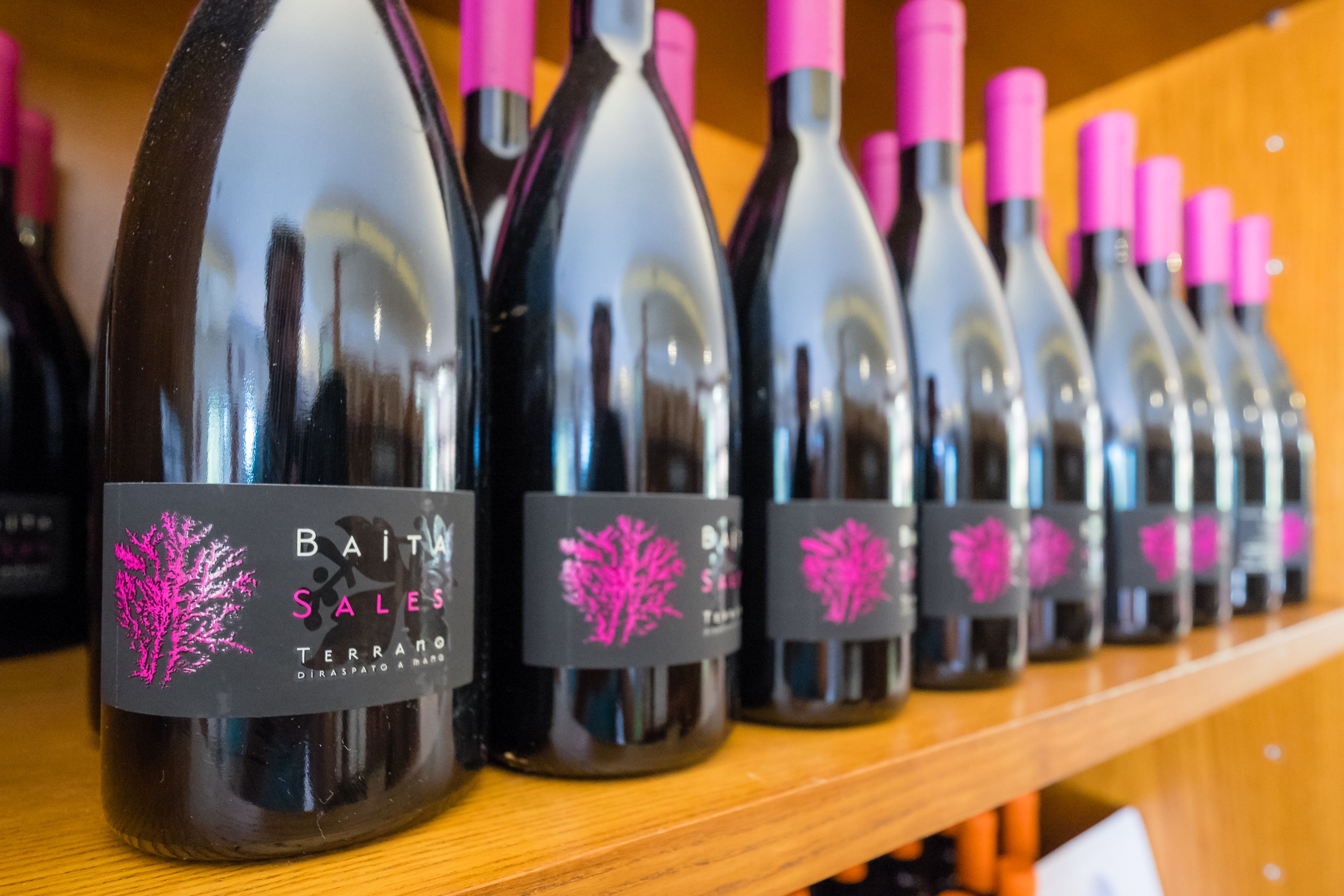 In this new section of the cellar (which was built in 2008), we are surrounded by typical Karst rock, a limestone rich in iron oxide that filters the rain and that lets in air and Bora through its natural gaps, creating perfect natural ventilation.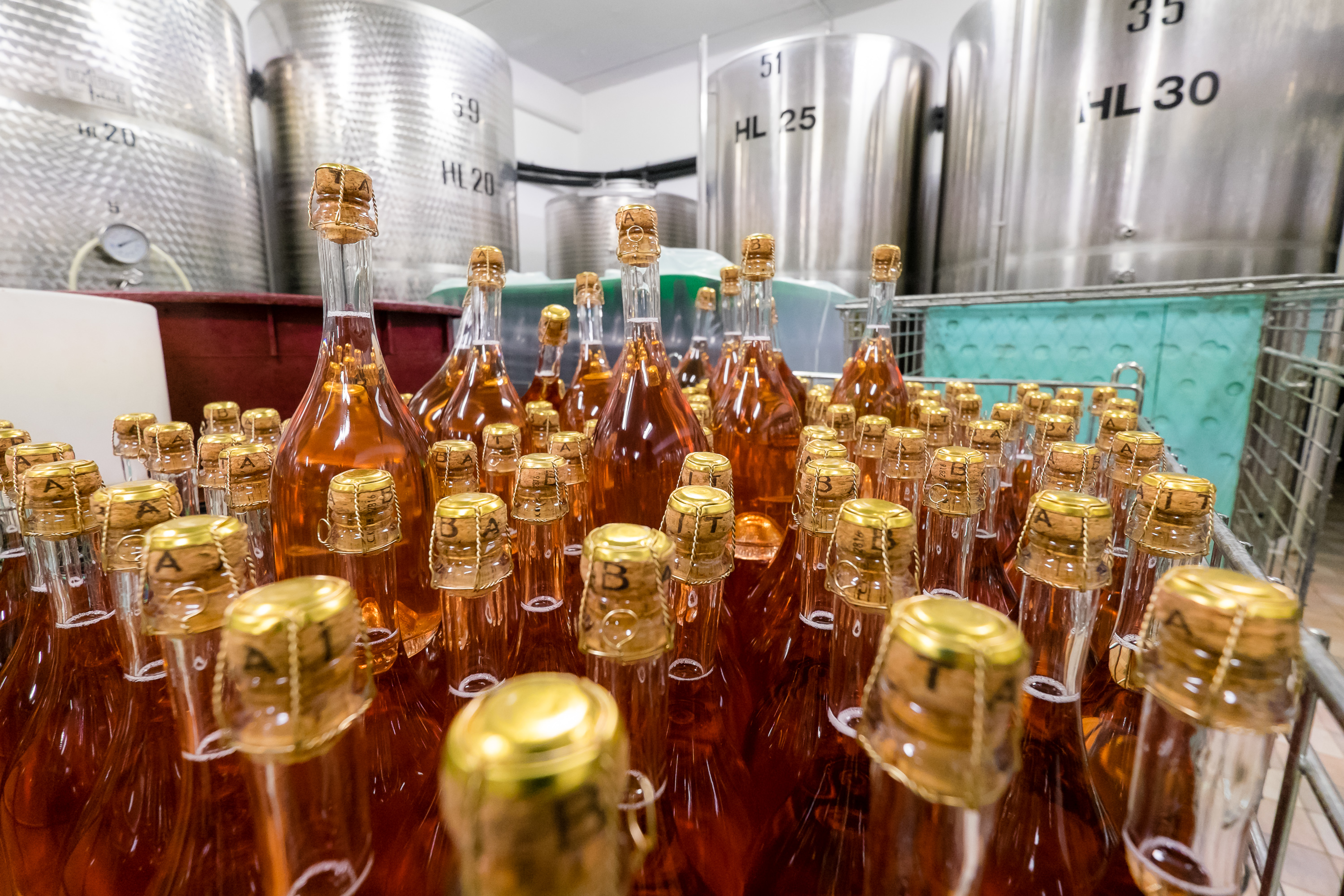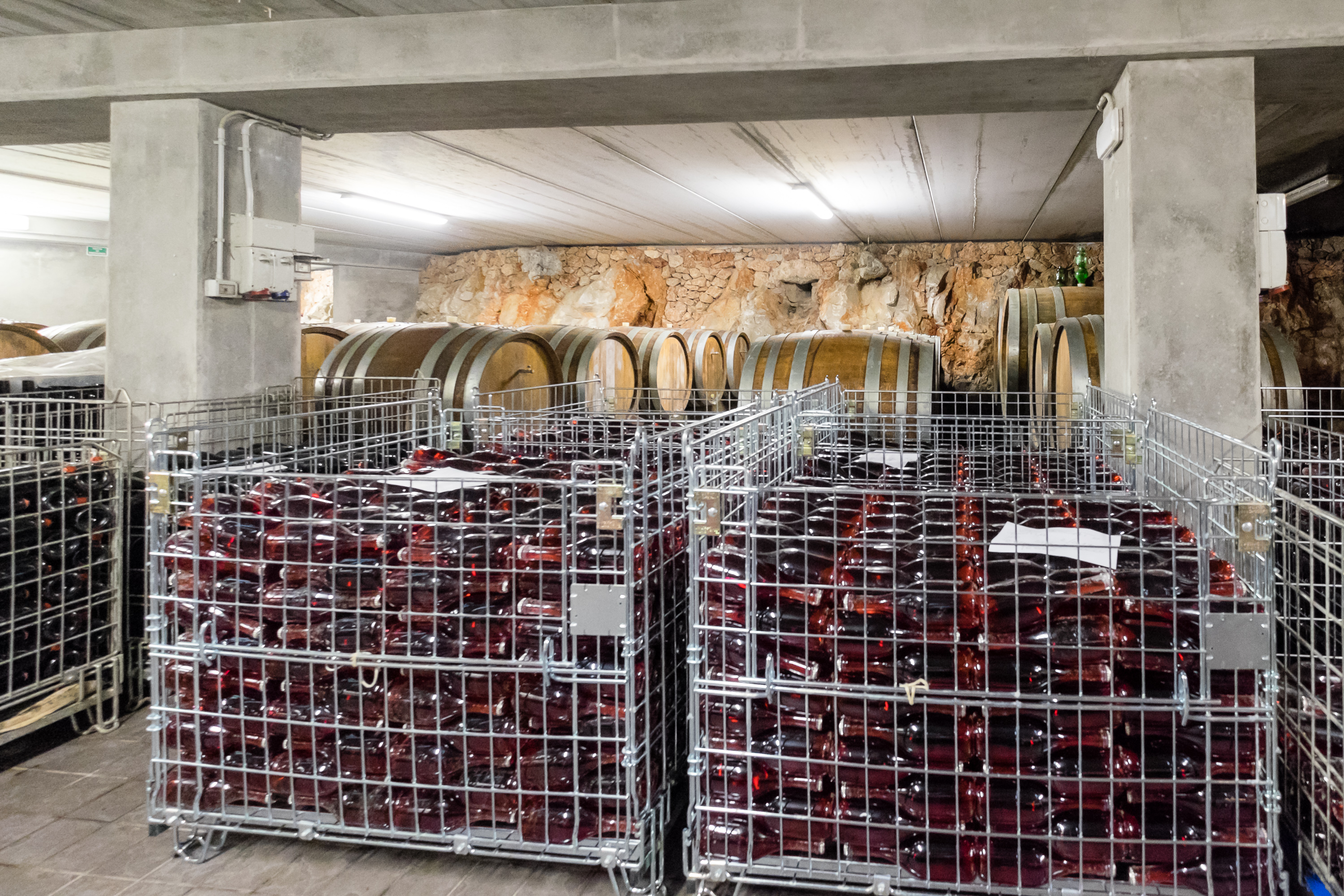 The wines, as I said, are mainly fresh without long aging processes, and one which is very particular – in my opinion- is the Terrano Spumantizzato which is made bubbly with a natural process, an idea of Slavko's.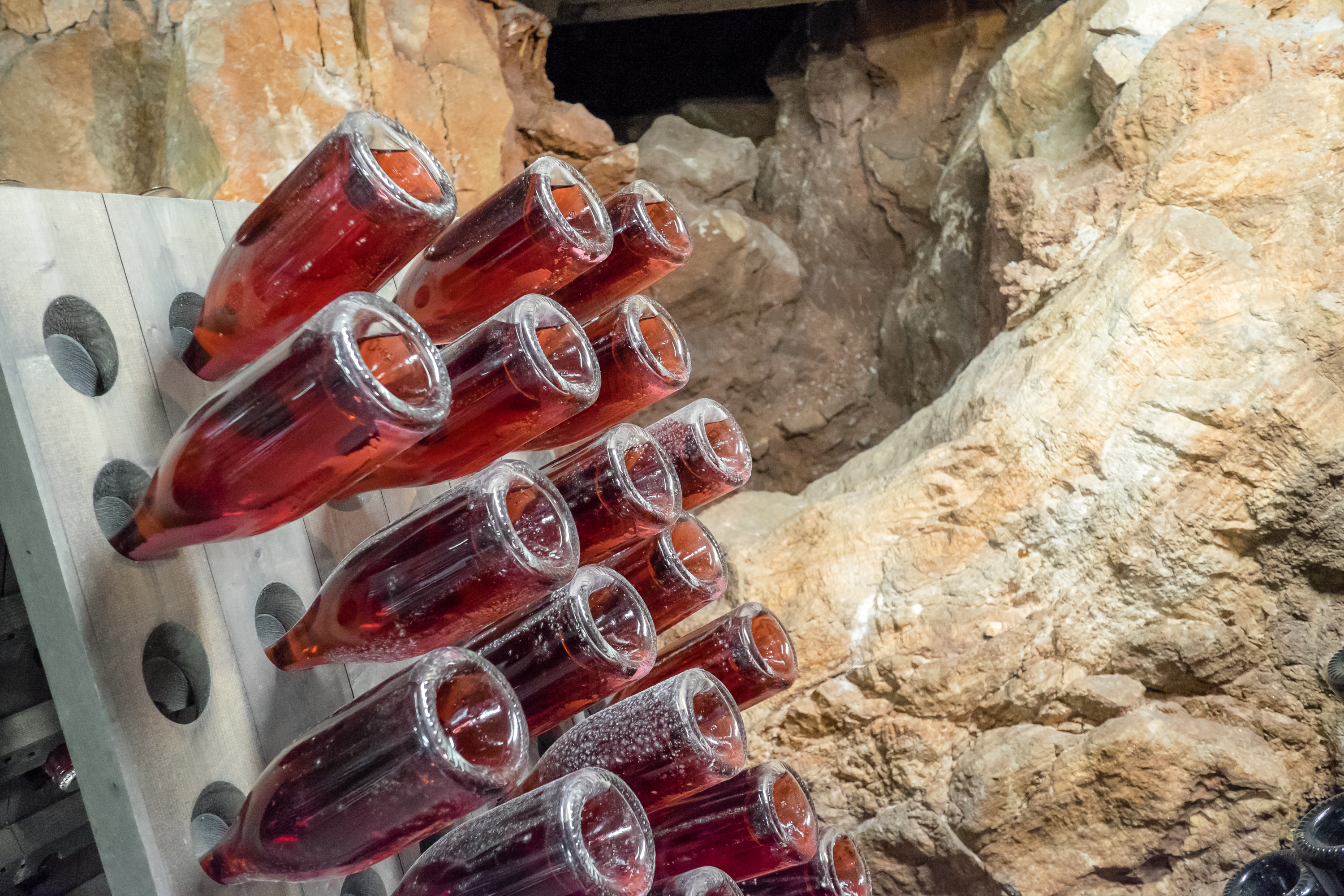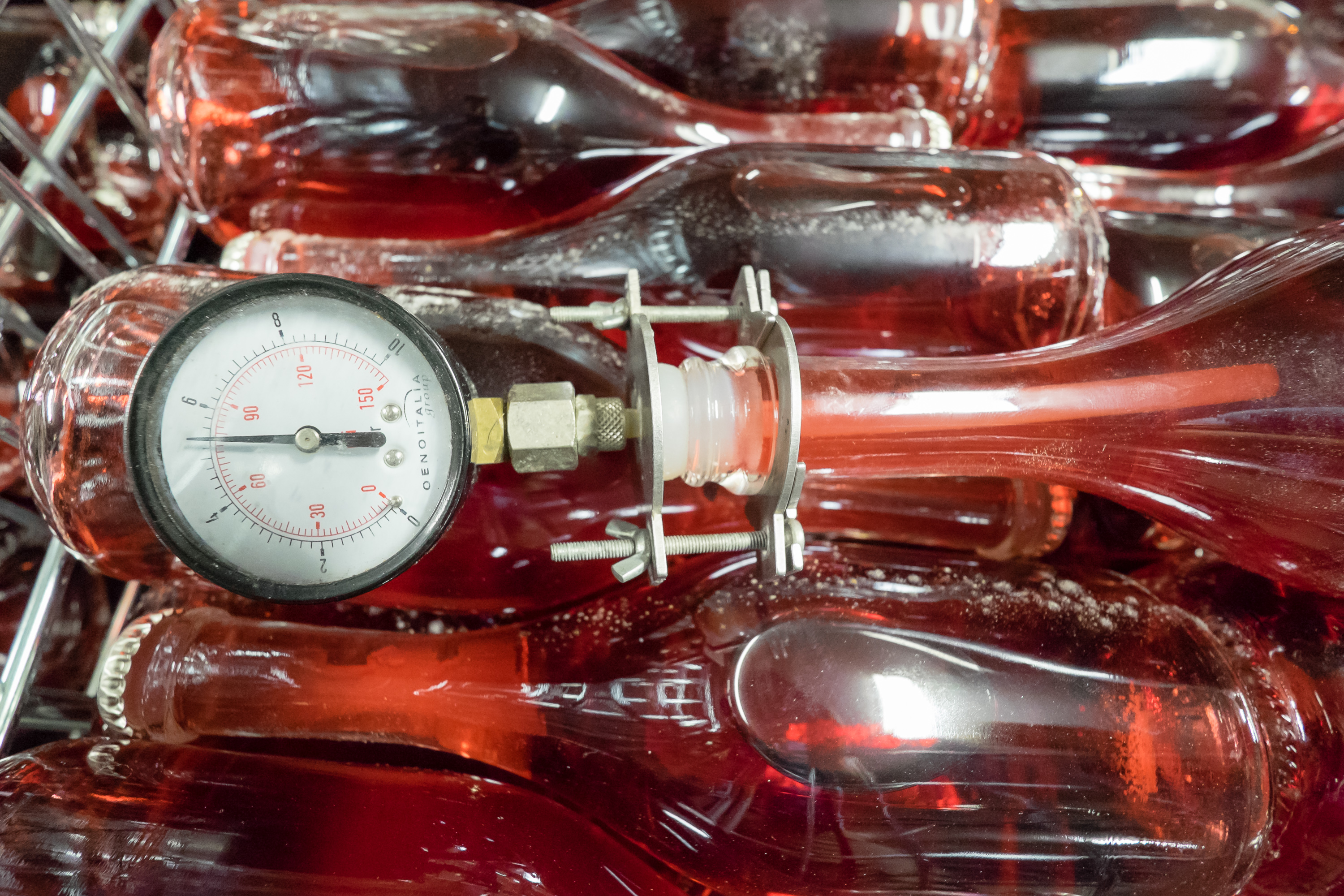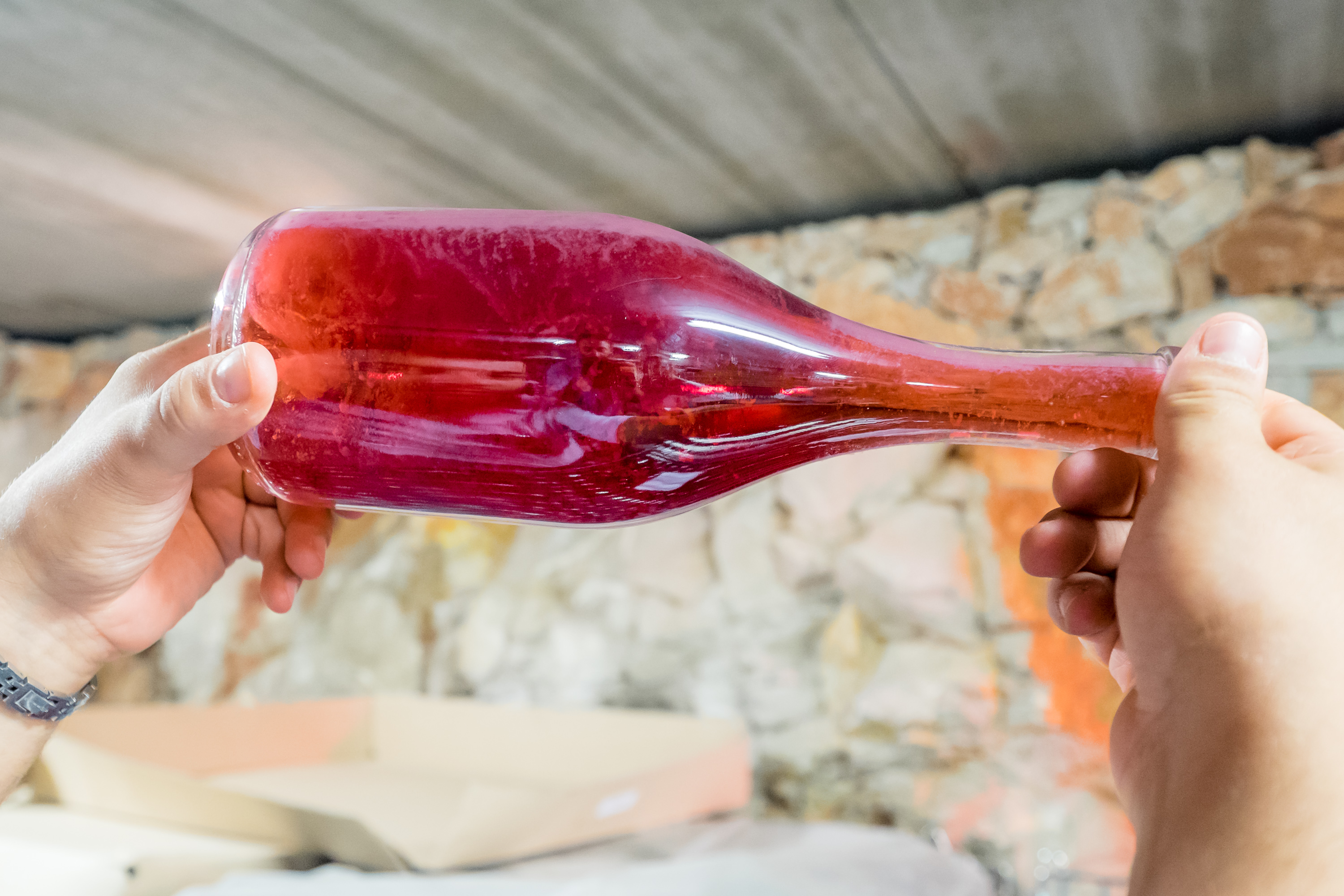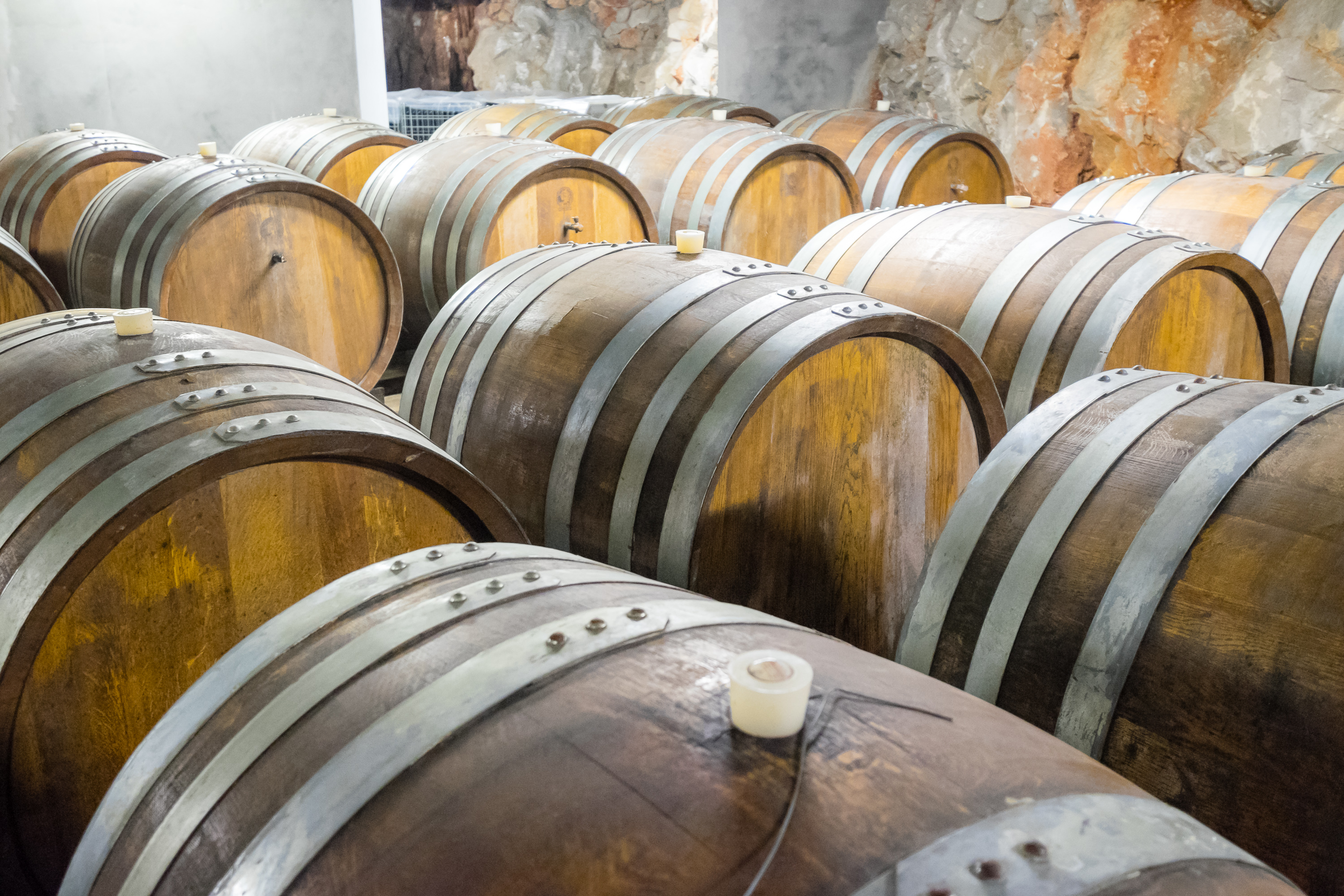 If you're still not immensely curious there's one last thing. At Bajta you'll find many home-grown products, their own vegetables, their wine, and their meat which is perfect on the grill. Every Thursday they serve pork on a spit and on Friday they serve peka alla brace (meat cooked under a bell-shaped cover). Anything you eat at their table can then be bought at their shop… and soon they'll have a super surprize for the hot August days, when the hip streets of the city become too hot for the usual aperitivo. Quite a nice surprize but it's not quite ready yet. Follow me on my socials and I'll let you know when the dolina is ready. But I really can't say much more!
Ph. Andrea Zangrando