I went back to Marina Restaurant with a camera in one hand a notepad in the other, because I don't want to let anything slip my mind and forget to tell you a single thing!
Marina Gaši and Davor Buršić are a couple at work and in real life; she's the chef in this magical place, while he's responsible for the dining room.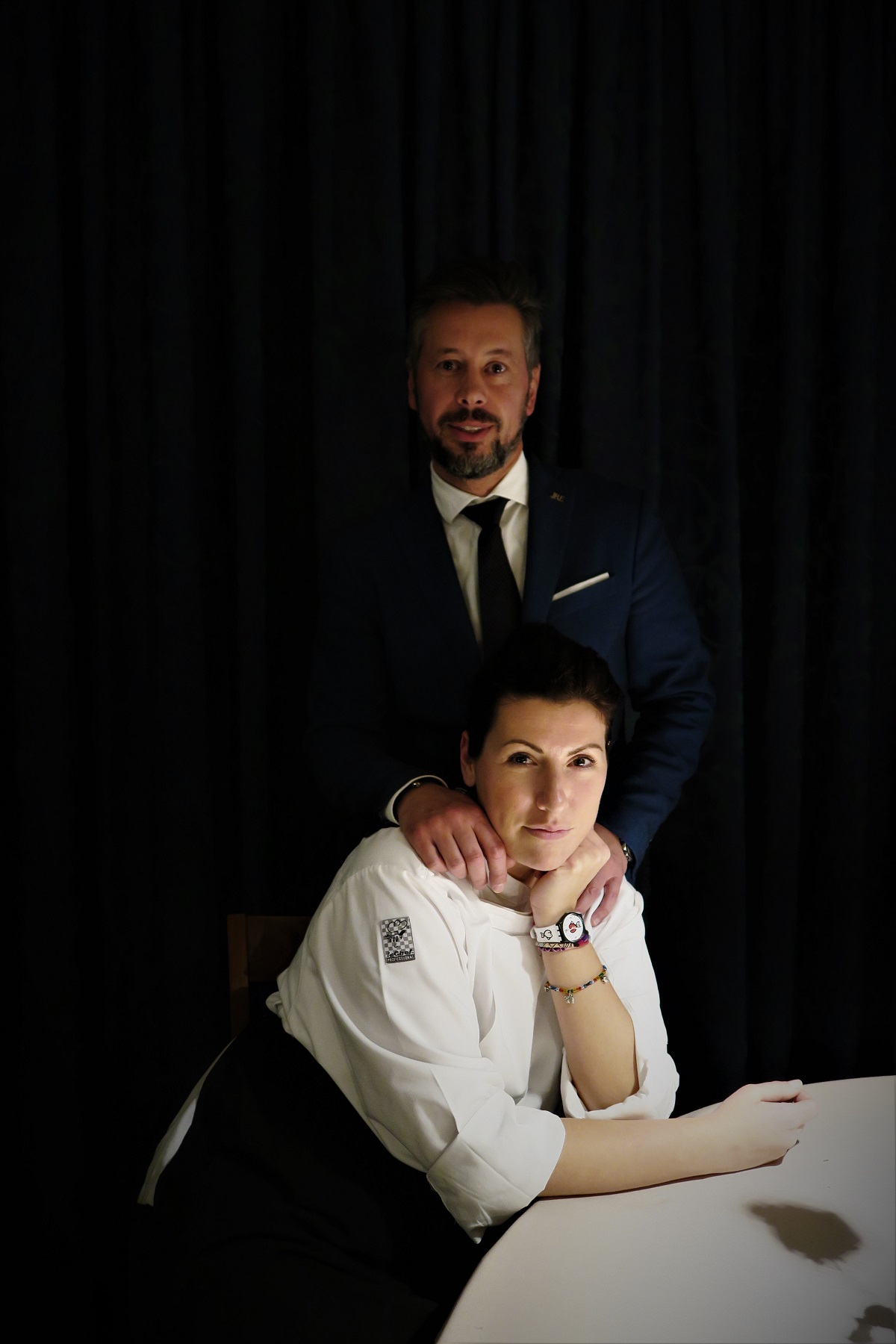 This restaurant's success is undoubtably merit of their beautiful chemistry, too. How did I meet them? Well, the amazing Tomaž Kavičič introduced us during an event and only last summer I ate at their restaurant in Novigrad for the first time: that time I went with Aleksandra Vekić, owner of the Olio Mate (which I love, as you know very well).
Needless to say, I was immediately surprised by the creativity and delicacy of Marina's dishes, which is why I decided to go back to this restaurant after many months. This time I want to tell you EVERYTHING. Those who follow me on Instagram and Facebook may already have seen her creations…and who knows, maybe some of you already came here to eat! A cuisine based on fish that cleverly combines excellent products. No, there's no chaos in this dish! You will recognize every single ingredient, and none of them will prevail: every course is extremely delicate, wisely flavored with herbs and spices, different cooking and fermenting methods, marinades and raw cuttings. The creativity, here, is well balanced with a great knowledge of the primary products.
Some preparations reminded me of the Asian cuisine (like egg-white prawns cooked in an Asian leek and fish soup), while other dishes have more risky combinations (an example? Anchovies marinated in rice vinegar and spices with amaretto biscuits and basil…same style as the brioche with marinated scampi and asparaguses marinated in vinegar). It's difficult to express how amazing these delicacies are…you should try them in order to understand their pure poetry 🙂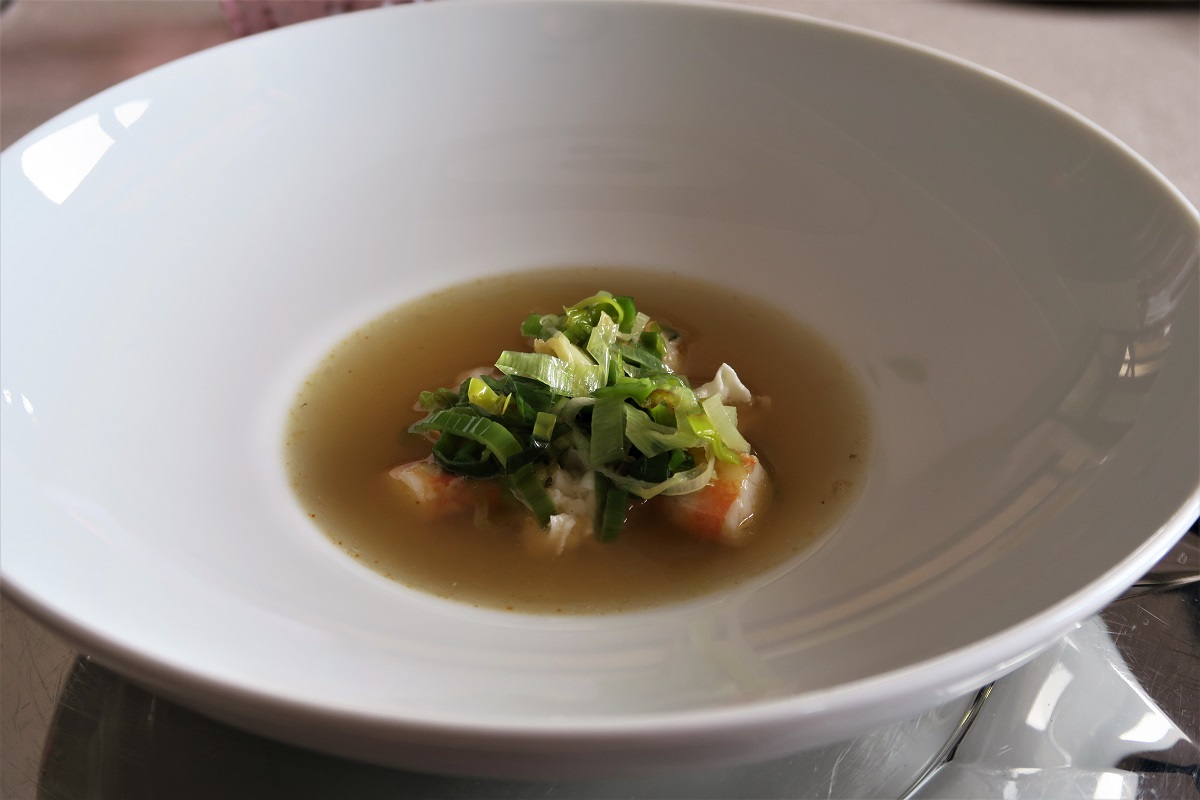 The blue mouthed Shi drum marinated in a soy, fermented fennel, coriander seeds and Malvasia vinegar sauce LITERALLY left me open-mouthed. I have to admit that I don't love coriander, as I find its taste too strong. But here…here it didn't prevail at all. If anything, it gave the fish a shy but yet pleasant flavor, while the marinated fennel completed the dish with a surprising crispiness. Fabulous.
Oh God. I've just realized that I've fast-tracked through my telling and I completely forgot about the kitchen's welcome: a savory shortbread with a pate made of raspberry coulis and local tuna alongside a sea bass and black sesame ball. Just wonderful. This small appetizer started the tasting, a parade of courses that came at the right time, in between each of them I didn't wait neither too long nor too little.
What if I told you about monkfish ravioli with a savory zabaglione and turbot bottarga? Or about a yuzu marinated sea bass filet with a celery stick, a squid-ink tuile and a fish soup? We're talking about a whole other level, here.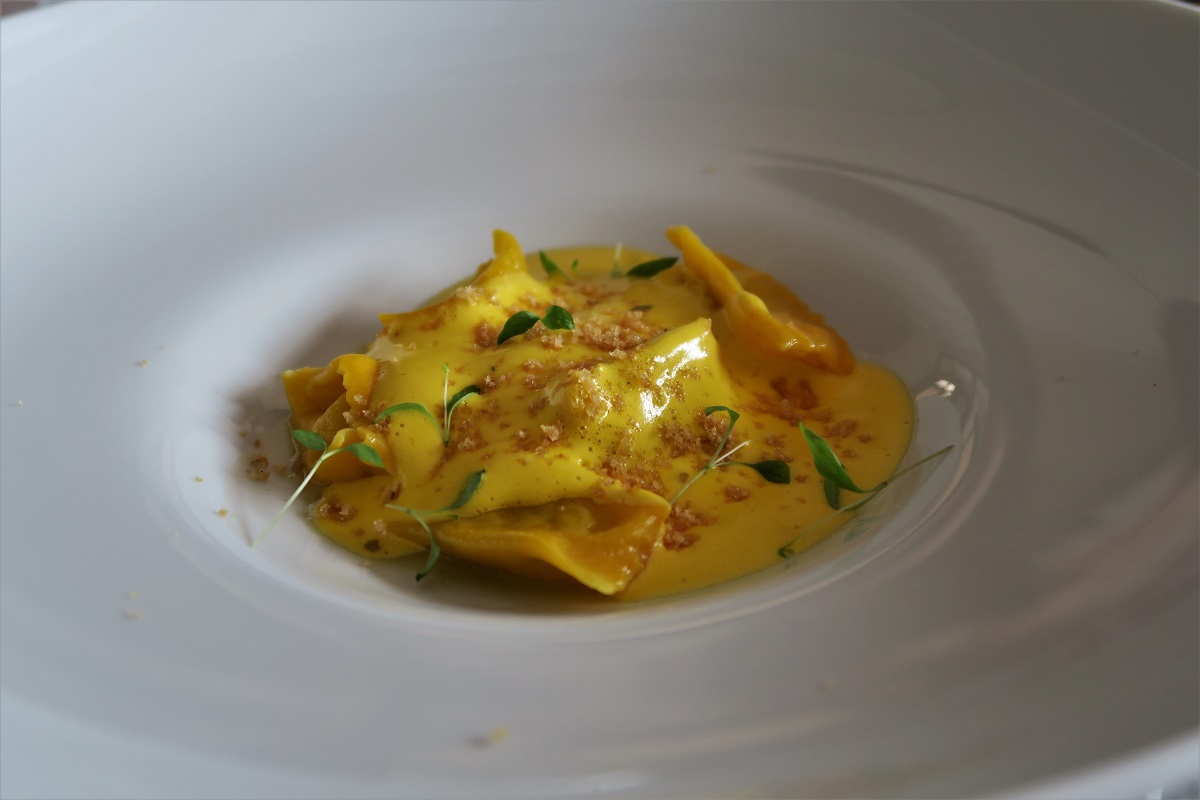 I'd like to point out that the dessert is not included in the tasting menu and you can choose what to order. I decided to taste their lemon gelato with white chocolate, salt, red pepper and olive oil: it really was delicious and a perfect ending to this meal!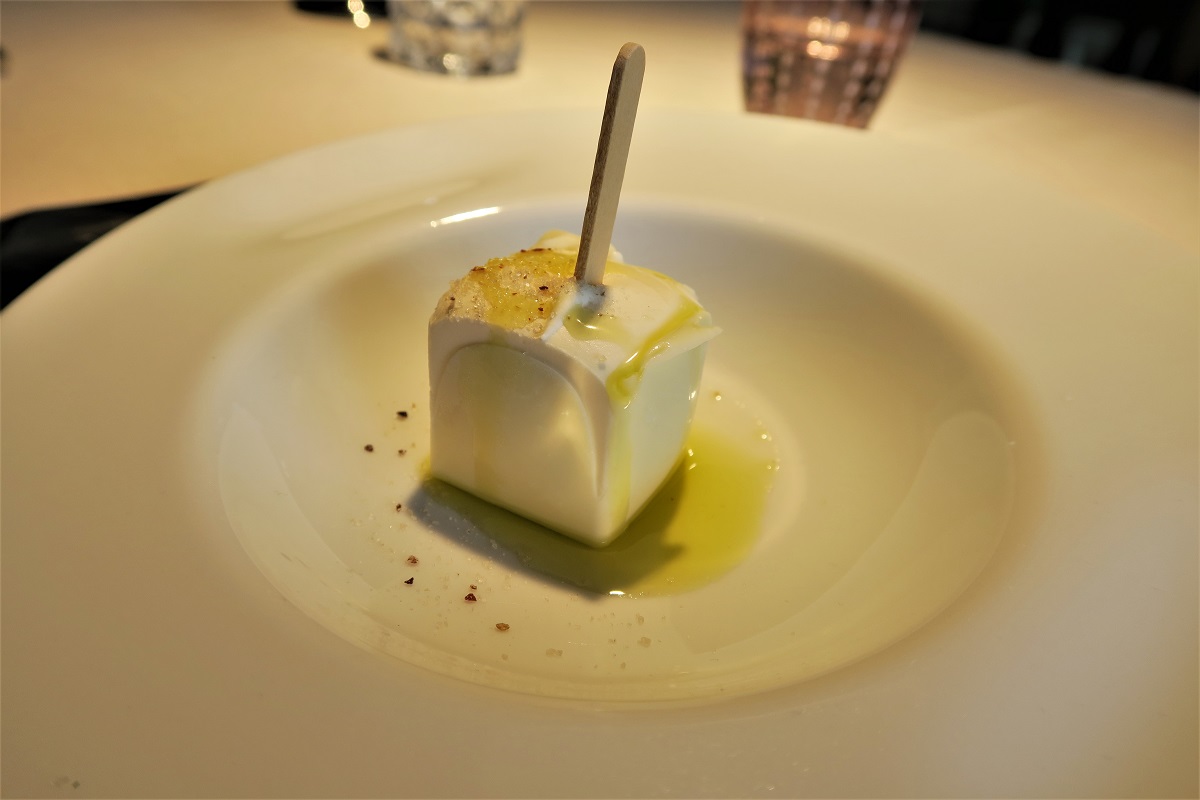 But let's get back to land, shall we? I must tell you that Marina Graši was elected as president of JRE Croatia ;I want to take the occasion to congratulate her. It's a very important role, not only to her but to her whole country. GIRL POWER!
A little note: in the restaurant you can find these options for tasting menus:
Lunch: 4 or 6 courses (without dessert) 55€ -77€
Dinner: 6 or 8 courses (without dessert) 75€ – 90€.
I don't think the prices are excessive, seen the quality of the dishes!
You can't get it wrong. Marina is a name easy to remember that is repeated three times around here: it's the chef's name, the restaurant's name and the name of the place that frames this place…that is Novigrad's marina!
Oh, a suggestion. Always remember to make a reservation, as they can only accommodate 25 people and they don't accept plus customers, as they don't want to risk giving you a service that wouldn't raise up to your expectations. Understood?
Well, what more to say, you guys? The best of luck to Marina's staff 🙂 I'm sure that we'll have a lot of fun together!