I'd heard different rumours about this restaurant in the centre of Trieste, some said it was a great place, others weren't that satisfied. So, like everything, before expressing an opinion I needed to try it!
A long awaited visit from an old friend was the perfect occasion to call and book a table for two at Joia.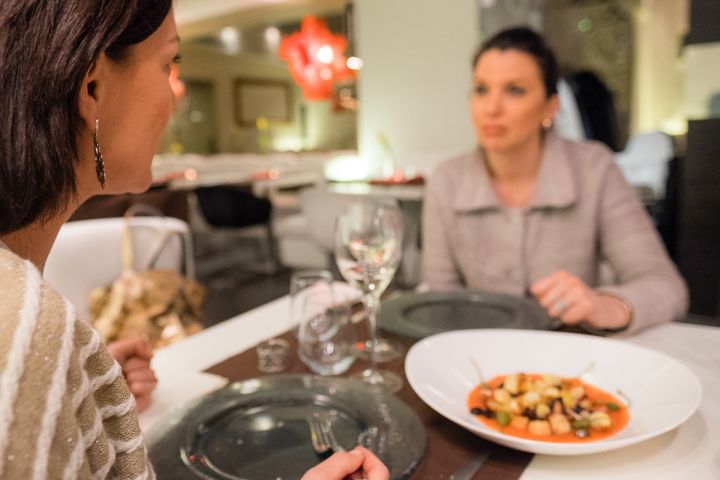 I already knew this restaurant, it had opened about 10 years ago, then it closed for a few years and now it's been opened for a couple of years, guided by Pasquale Sorrentino.
I know that some narrow minded people might feel that this southern name is out of place, but I can assure you there's no point in losing yourself in such insignificance, because you'd miss out on a lovely experience!
Pasquale is 28 and was born in Naples where he starts his education and training in the restaurant industry, working with the best catering companies in the area (and as many will know, they have a sumptuous tradition in the South for such events, so much that Pasquale tells me about events that I could never have imagined).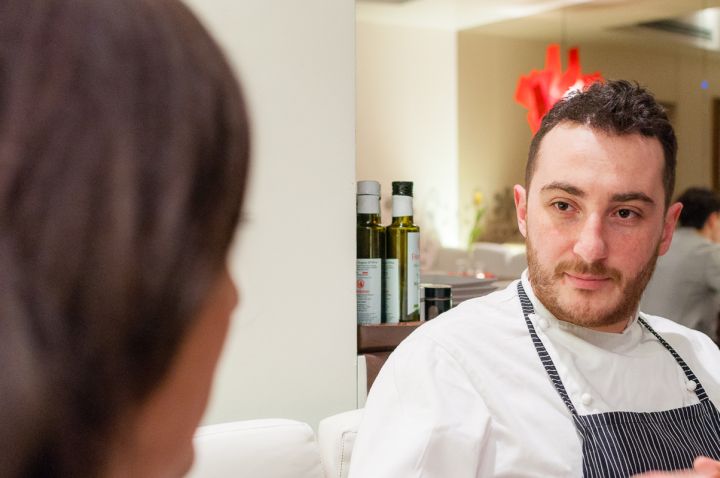 He even takes some enlightening cuisine courses with the famous chef Canavacciuolo.
He then travels to Trieste, where he works in the kitchens of a few local restaurants, perfecting his technique, and then created a fusion between the traditional Neapolitan cuisine with the ingredients and tastes of Trieste.
He then started his adventure: Joia. Two years ago, Pasquale and his (not yet officially) brother-in-law decided to begin with a more simple cuisine, "At the start we were a little worried about the public's tastes, so we didn't start at full capacity, because we were worried about offering a level of cuisine that was too particular, maybe not understood and maybe a little high in price range for everyone."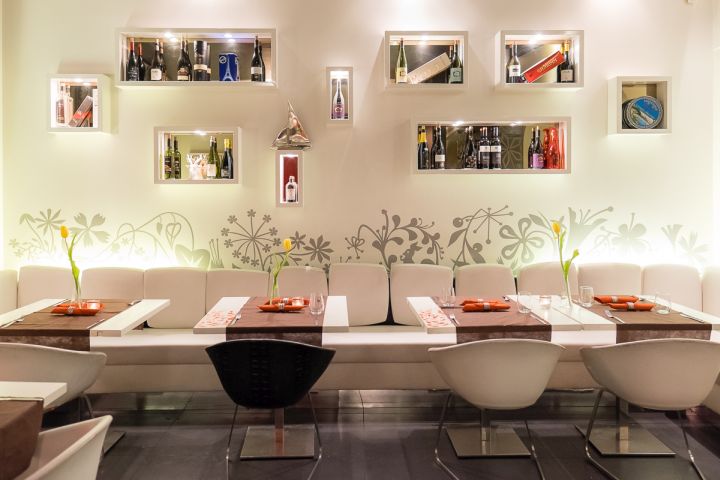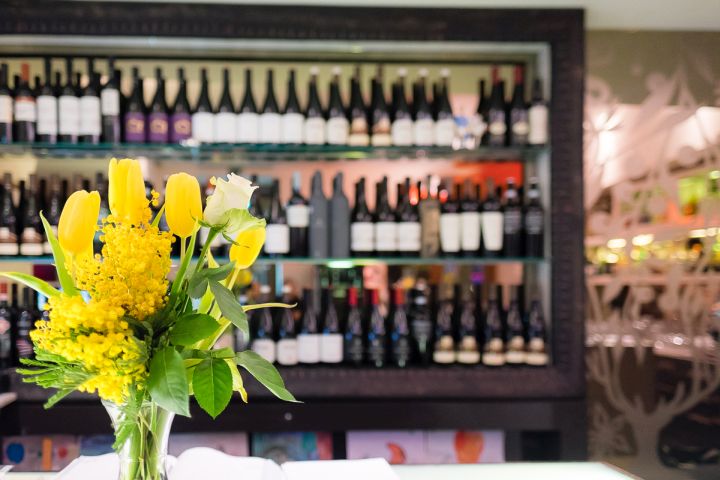 It wasn't the right solution for them, it wasn't what they wanted to build and they felt uncomfortable in such a wrong fitted suit, but being so young and with so little experience on the market, they trusted the people who had advised them… in the end they decided to create what they truly believed in!
And so came the change…
Pasquale tells me they buy their fish from the fishermen in Muggia (Ts), or from the fish-market in Merano (Ve). It's always fresh and he's always careful about finding top quality ingredients like the pasta, vegetables and everything he needs for his creations.
Their cuisine is in constant evolution, with law temperature cooking methods, vacuum-sealed and even with some hints of molecular cooking.
I'm not the only one to appreciate their food, in fact in 2014 and 2015 Pasquale wins the competition for Trieste's Chefs, organized by the FIC (Italian Chef Federation). I was lucky enough to follow a few of these competitions and I can assure you that the level is really high, and Pasquale won first place twice in a row!
It's finally time to eat! Let the dance begin: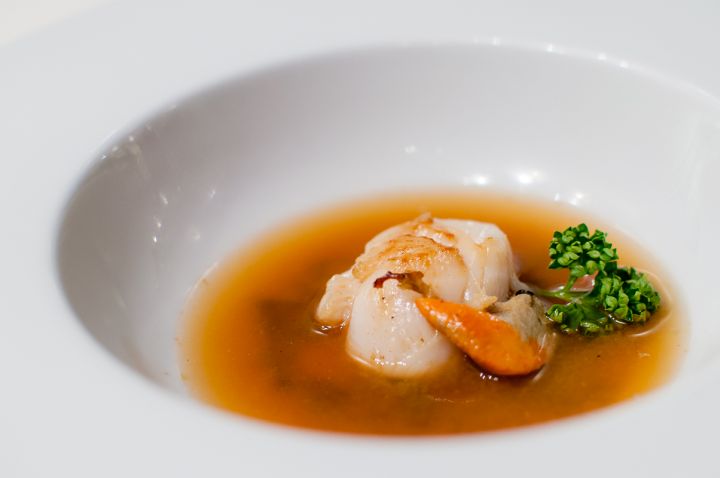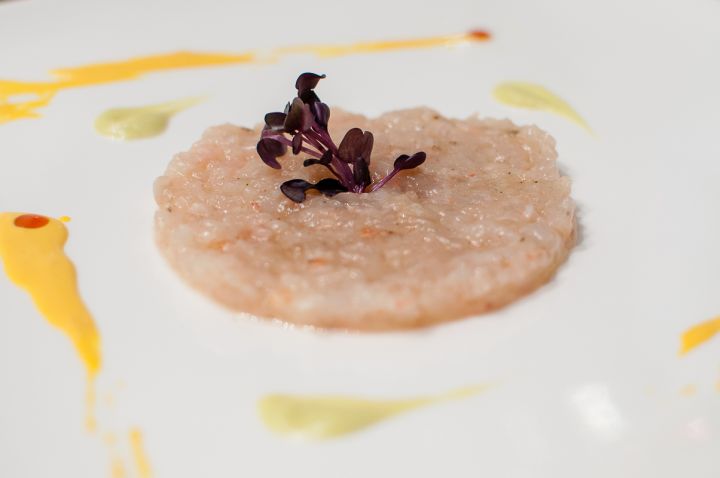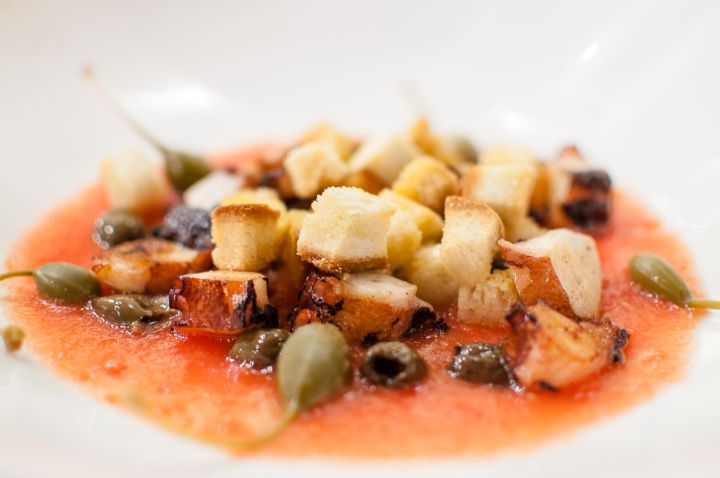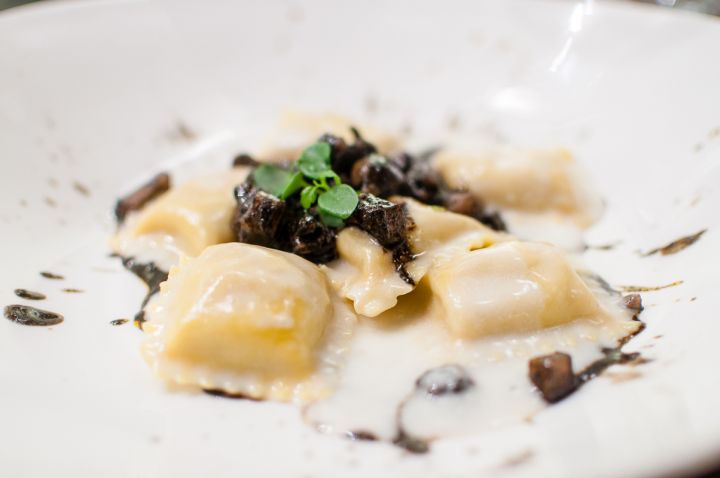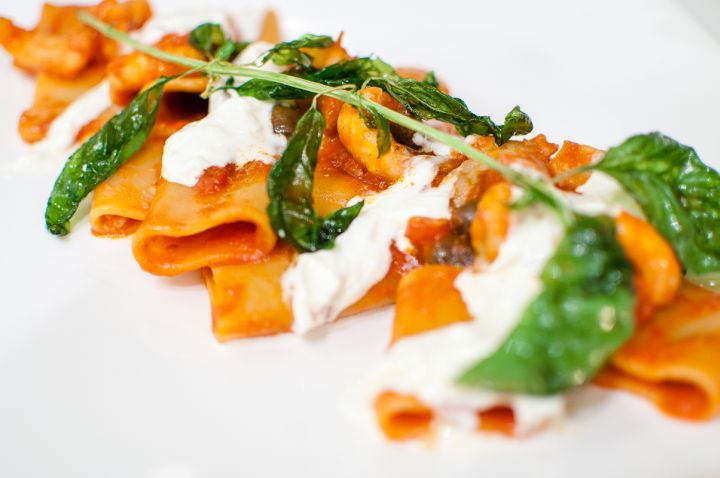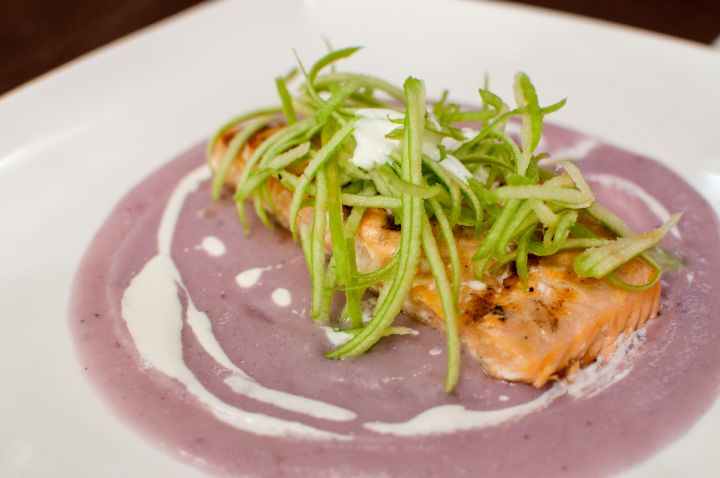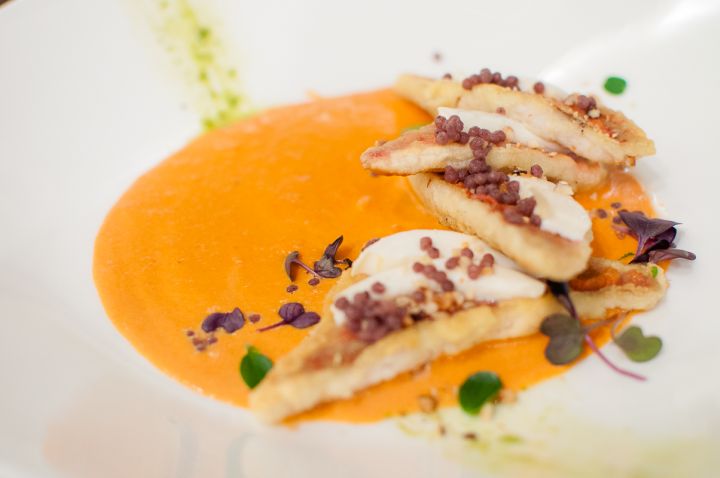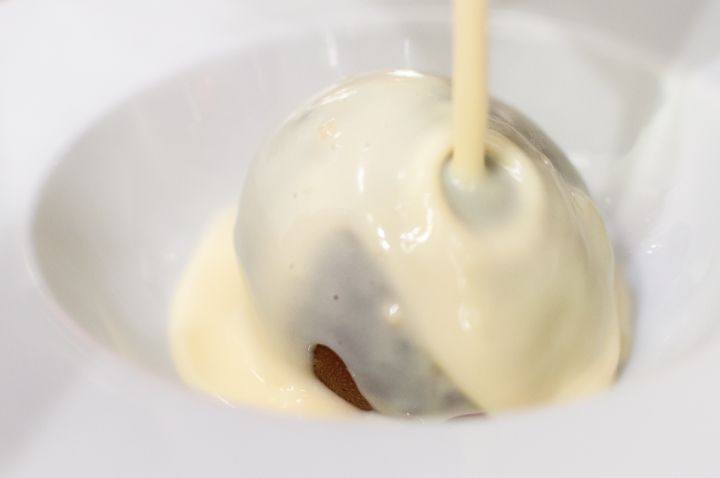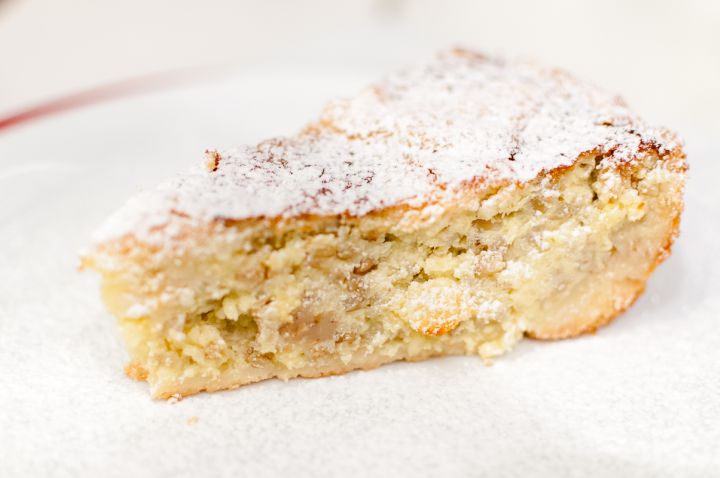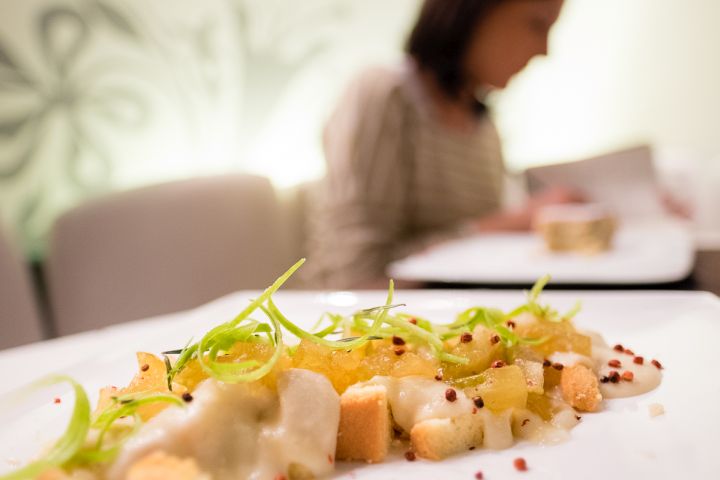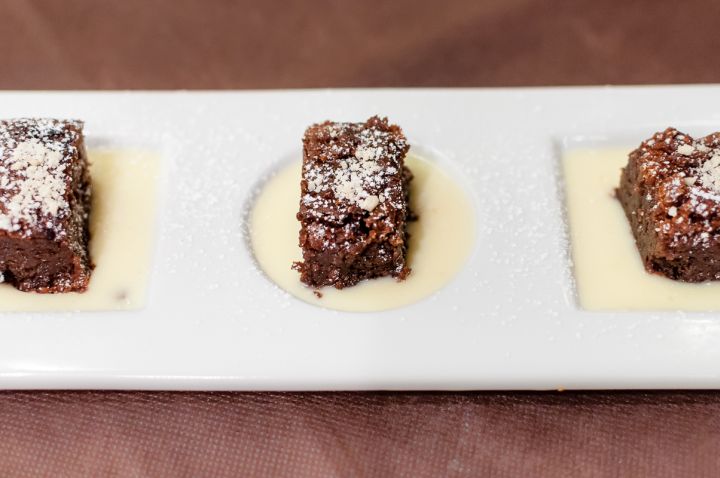 This brings us to the end of our tour of Neapolitan flavours, a truly interesting discovery in the heart of my city!
And now your ultimate curiosity …the price!
Truly competitive! A 5 course tasting menu, accompanied by 5 glasses of wine, for only 50,00€.
But if your not interested in the tasting you can choose what you want from the menu, and with just a starter and main course you can spend much less, without giving up on the quality.
You've reached the end of the article, so as I so often do, I decided to treat you to a little surprise, this time at Joia!
When you decide to visit this restaurant use the magic word: "MissClaire sends me" and you will get a surprise!
I really like you to try my same experience, so it always feels like sharing.
Buon appetito to all!
PS
Joia is open every day, so you won't have a problem choosing an evening for your dinner (Pasquale said that it's their custom in Naples!)
Ph. Andrea Zangrando