"I started working as a mechanic when I was 13. On my way to work in the mornings I would stop at a bakery in Longera to buy a sandwich for lunch; one day the baker asked me if I'd like to work for him, they had a vacancy".
This is how Paolo Fontanot's story starts, now 47 years old. He tells me the story of his life as he sits in the shade of the terrace of his largest bakery "Il Pane Quotidiano", the one in Strada per la Rosandra 50, that has over 1000 square meters with areas for the workshop, the sale point and the offices.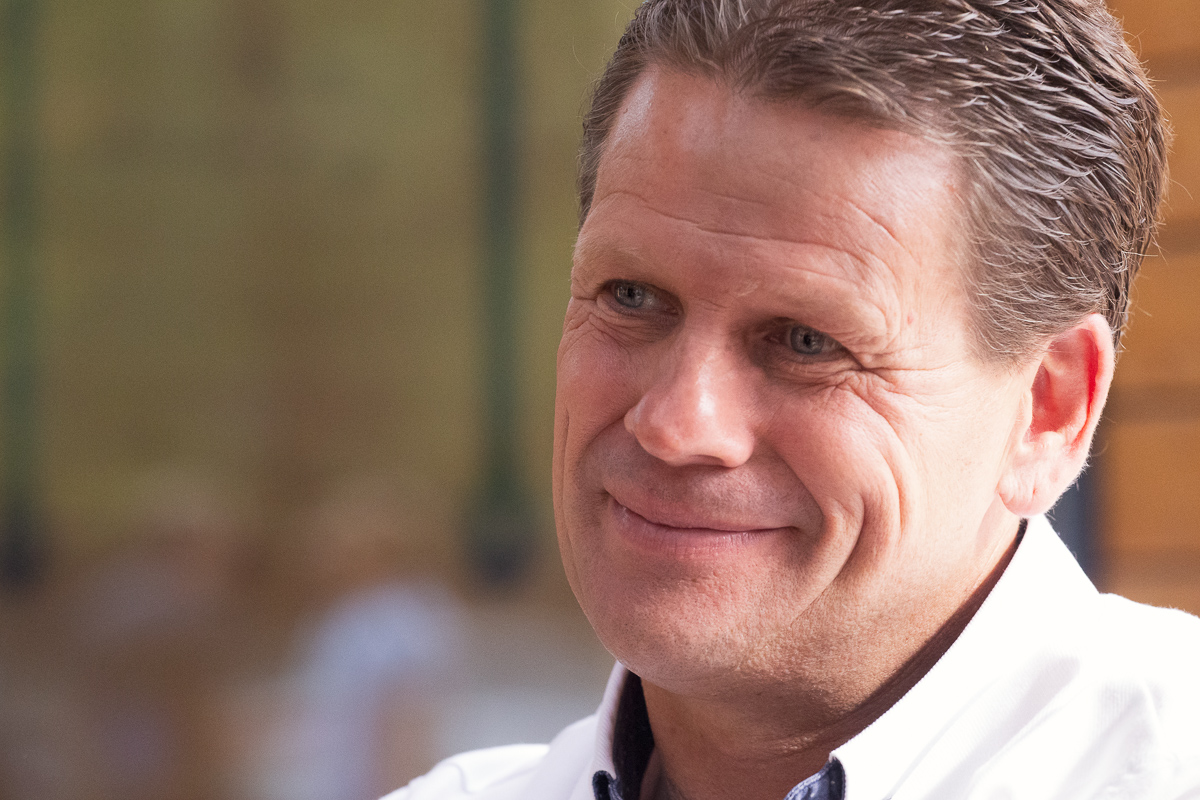 I listen as he tells me all about his life; an amazing and quite emotional story. At a certain point I put down my notes and try to listen even more carefully to understand the key to such a great success. Passion for his job, but according to Paolo the key is to believe in people's values.
I'm mesmerized as I listen to his stories and some misadventure among his many, many successes; he started with the management of a shop in piazzetta Puecher in 1997 and then he opened his fist place in via Settefontane. It was the 1st of January 2000. The list continues from via Giulia to Viale XX Settembre, as well as the many places in Servola, Roiano and Muggia. There are a total of 8 sale points over the city and two more planned to open in 2019; the famous Terrazza Mare in Barcola and, hear hear, Miami. That's right, Pane Quotidiano will be opening oversee!
It's incredible to think that in this period, when everything seems difficult or even impossible, a single person managed to build such a successful reality with his own hands, a company with over 100 people on board! Can you guess Paolo's secret dream? "To open 100 places all over the world!", a way to create many work places J
The heart of Il Pane Quotidiano is the product: everything is centered around the quality of what they sell. Each sales point has its own oven that each morning is filled with brioche (they bake 1.500 every day), made with butter and filled with fruit marmalade or cream (also of their own production). The bread, fresh and fragrant, has a natural fermentation process. A fermentation which Mauro Mattei, the head of the workshop, is very proud of; he tells me that the original sourdough was made with the fermentation of a slice of apple and a grape!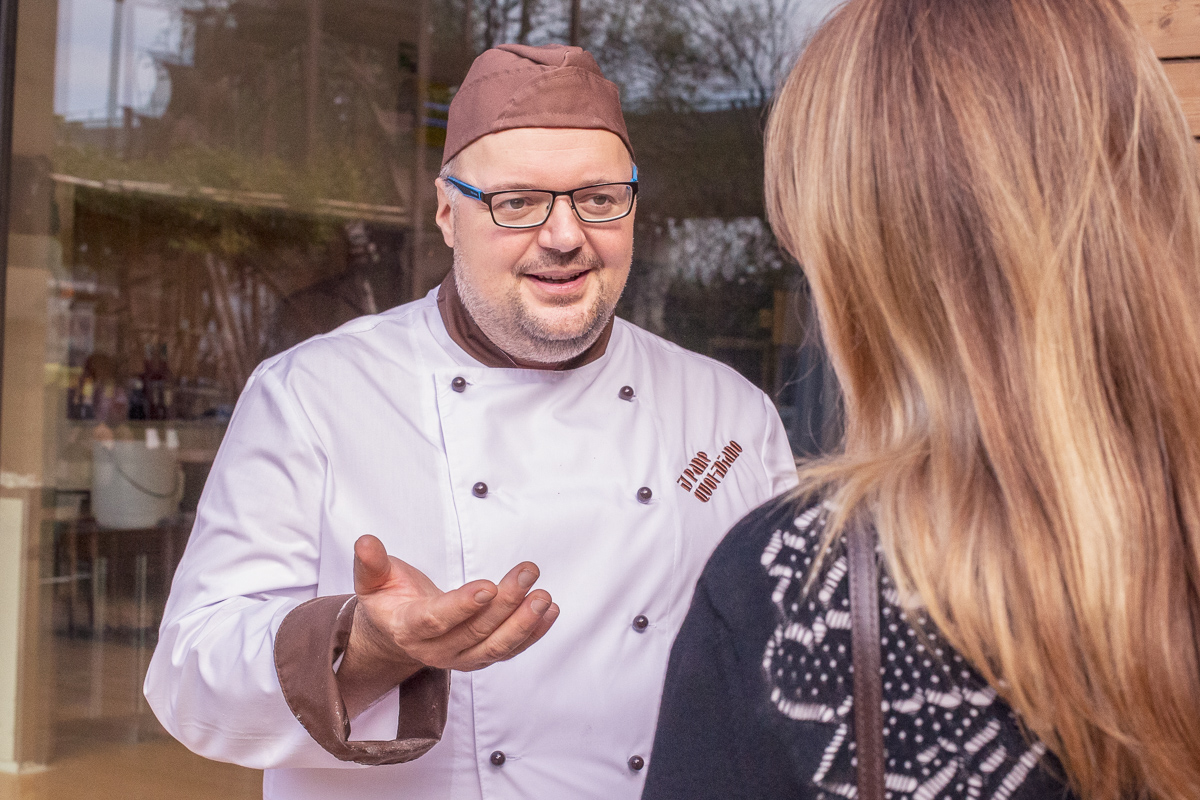 All their yeasts are used with top quality ingredients. The pastries are made exclusively with butter and not margarine, which is harder to work with but gives a tastier and healthier product; then they have pastries, cream tarts with fruit… all freshly baked!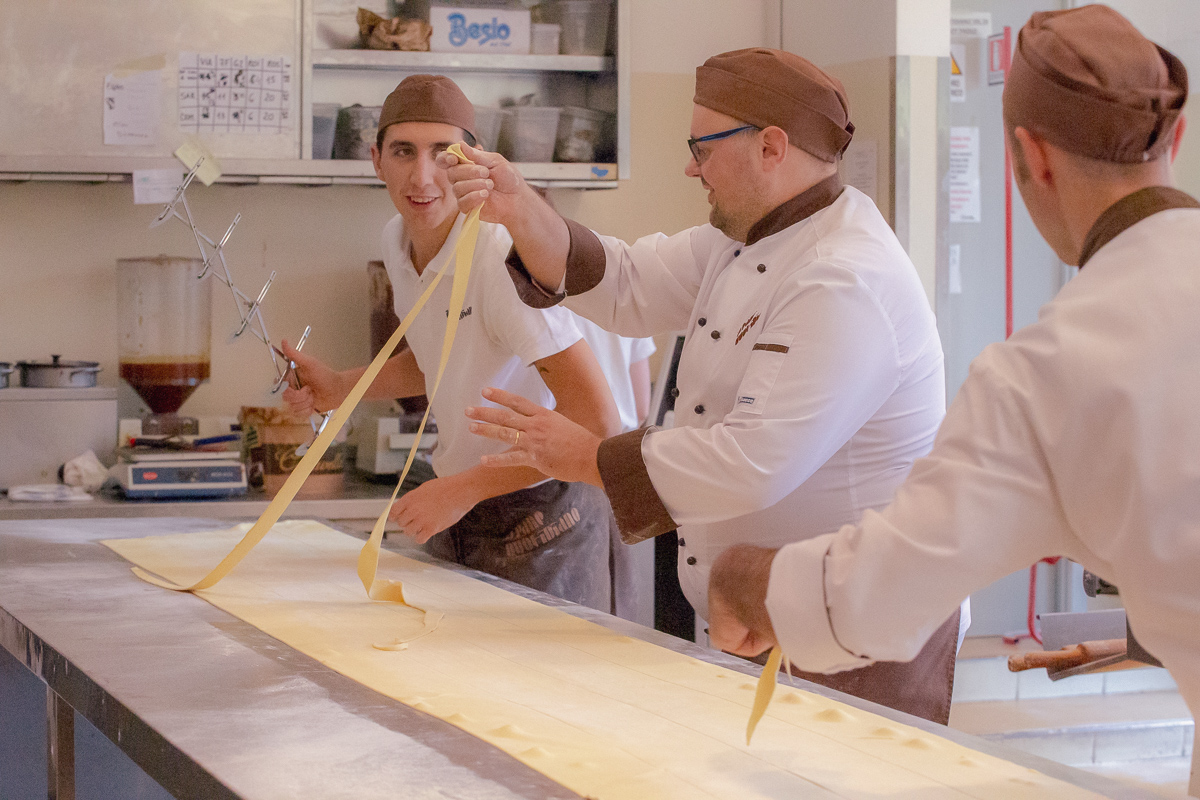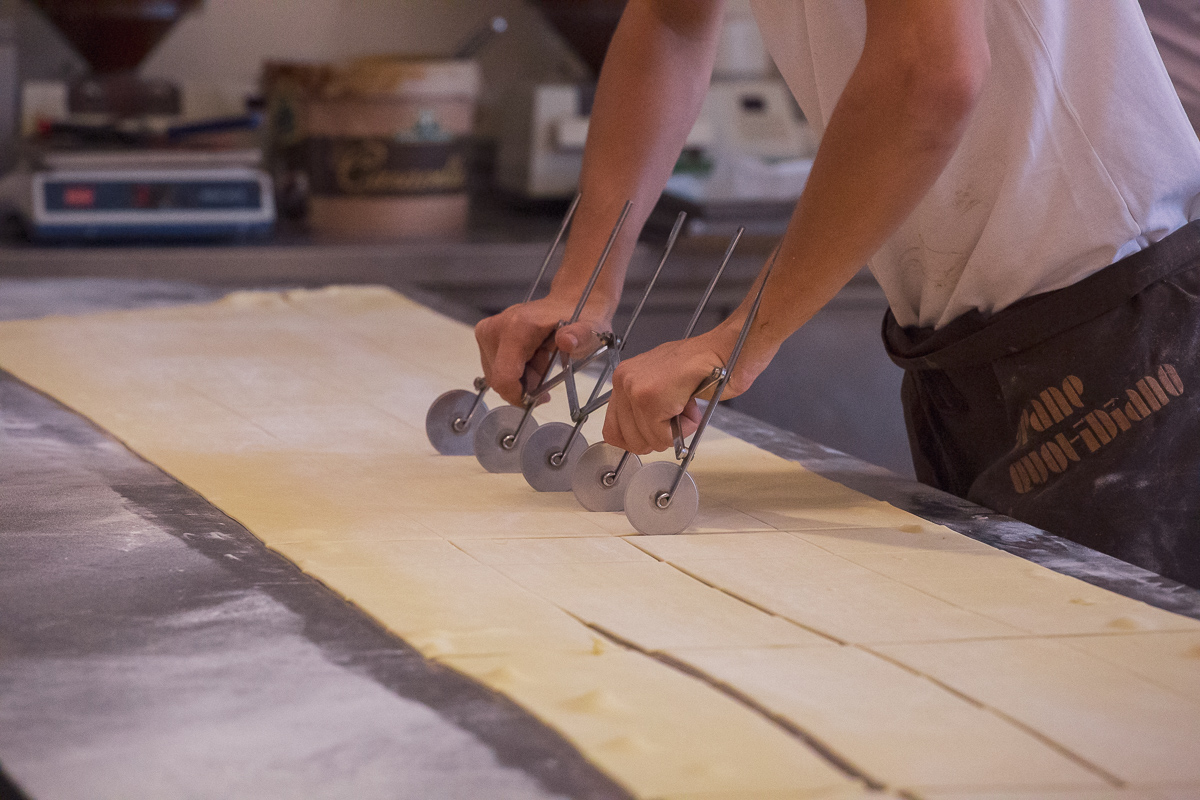 Everything you find in a Pane Quotidiano is made by them. Putizze, Presnitz, pinze, fave, biscuits, pizza and focacce are EXCLUSIVELY made in Strada della Rosandra. Because we're heading towards the Christmas season, shall we mention the 10 thousand kilos of panettoni (about 13 thousand pieces) that they produce in a month?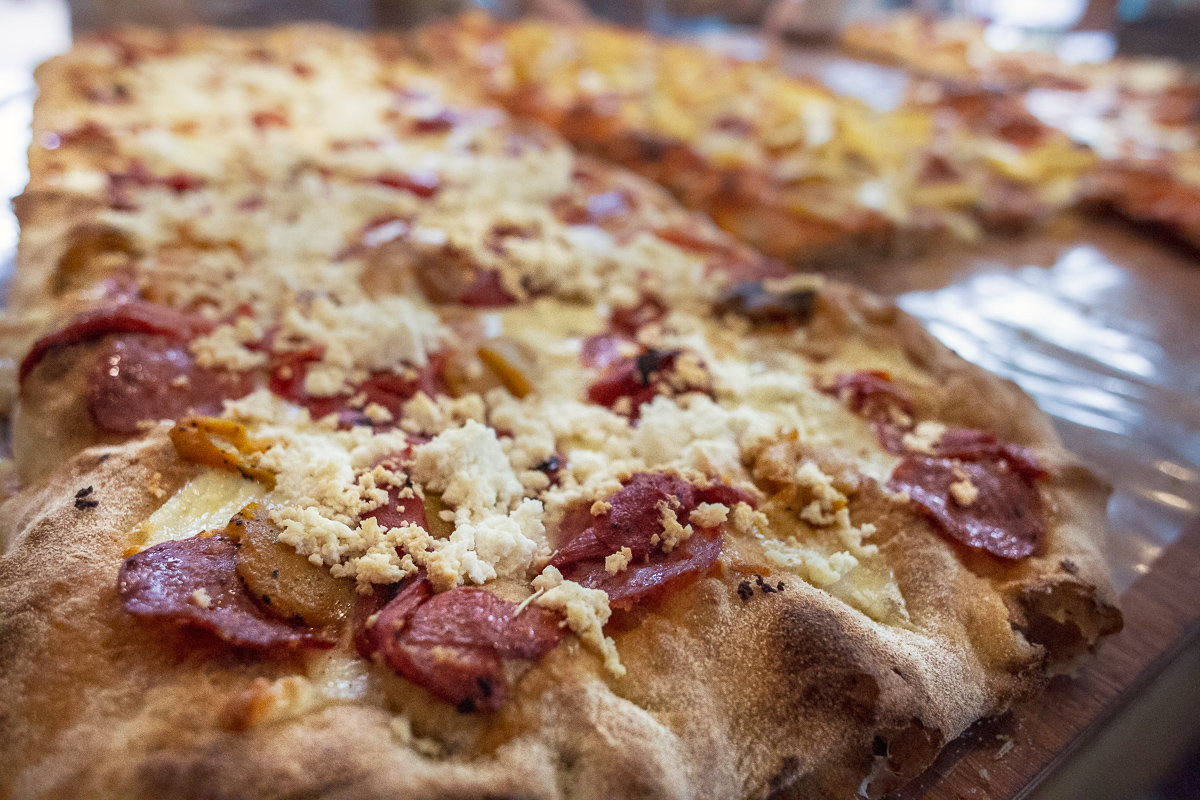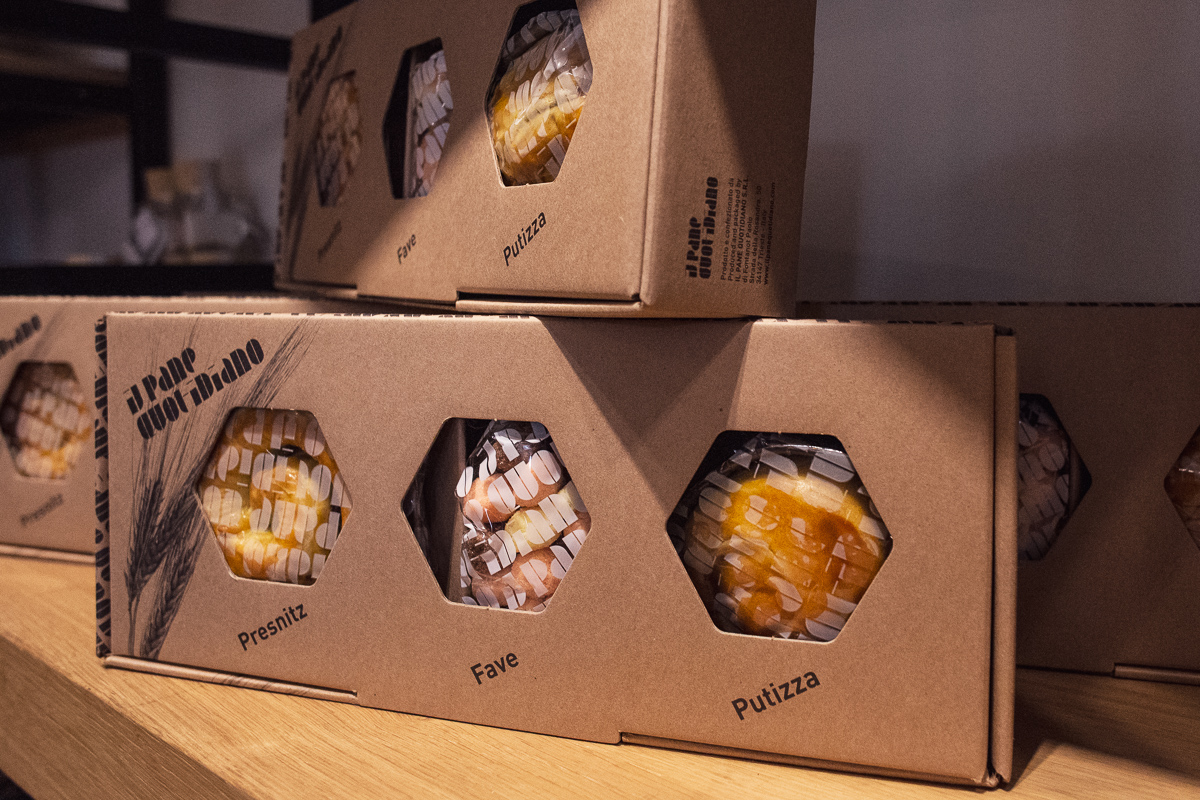 One of the nicest things about Il Pane Quotidiano is the feeling of sharing. In the Strada della Rosandra location they have started bakery courses every Friday from 6 to 9 pm. Mauro will teach you how to make fave, traditional pastries, Sacher cake, focaccia bread and… if you're interested have a look here!
I hope you're now a little curious, I've just recently discovered this lovely family, because in Opicina they still don't have a sale point. But after spending a lovely day with Paolo and discovering how much work an love he puts into his business… well I'm truly in love with this bakery!
Ph. Lara Perentin