I was a guest at an incredible event recently! For a few days I explored – and tasted! – a different side of Lignano Sabbiadoro, thanks to Easy Fish, an Adriatic fish Festival that this years is at its third edition.
An event that is signed by Fabrizio Nonis, a well known face from television that invited famous chefs and great names from the world of televition food to the "Terrazza Mare" in Lignano… an experience to thrill anyone's tastes!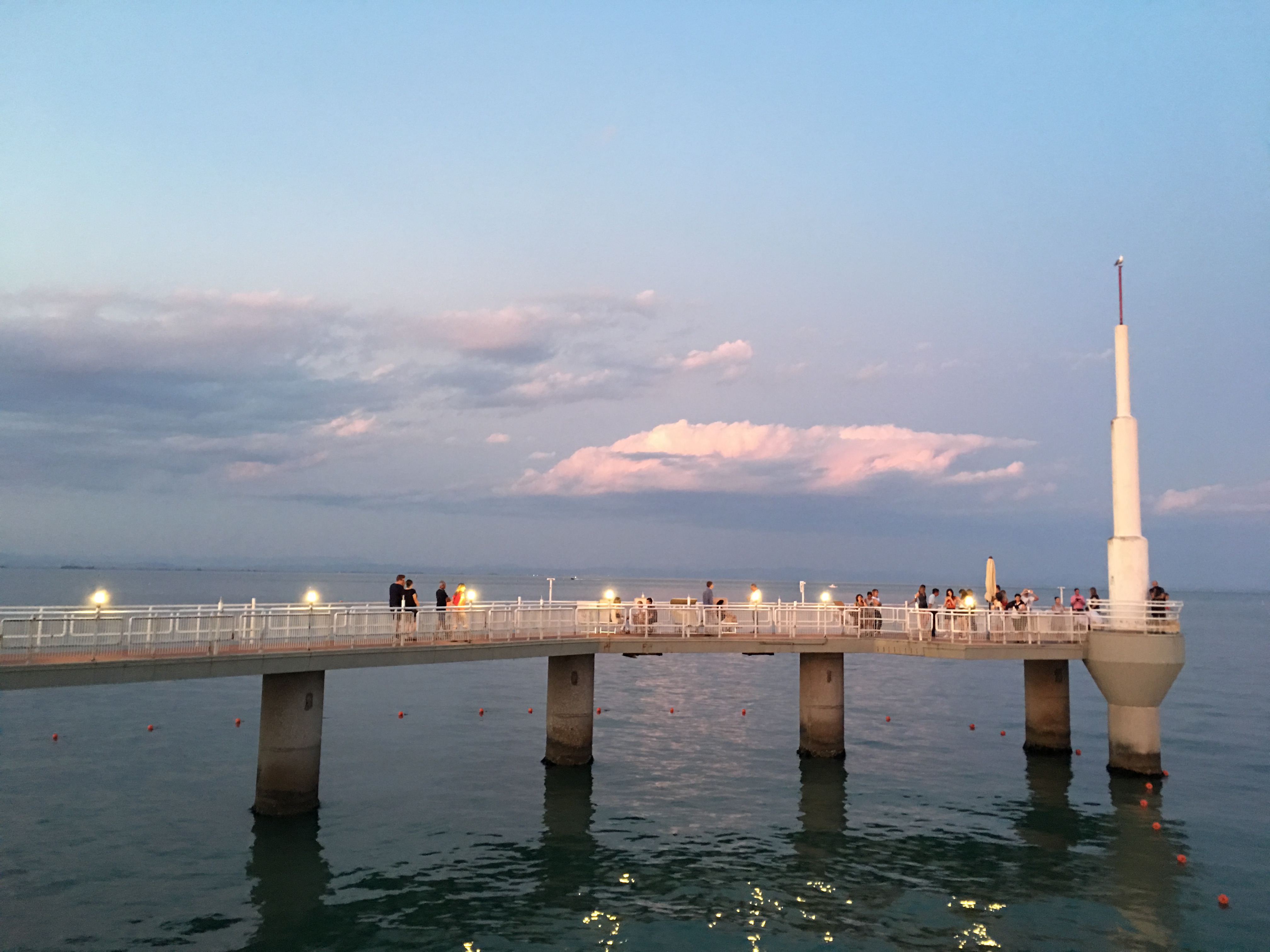 Four days buried in the excellences of our territory, a great experience to learn and talk about the raw ingredients that we can find in our "back yard". Special, out of the ordinary combinations and unpredictable matches: in just a few days traditions and modern cuisine united and mixed. This was Easy Fish. Fabrizio Nonis presented the best of Friuli Venezia Giulia, bringing selected chefs to the kitchens of Lignano; all united in the name of Her majesty the Cuisine – with a capital C! – The most talented chefs worked together to transform the best fresh ingredients from our Region, respecting traditions and flavours. What do you think? I found it a unique idea, a great way to introduce our regional food!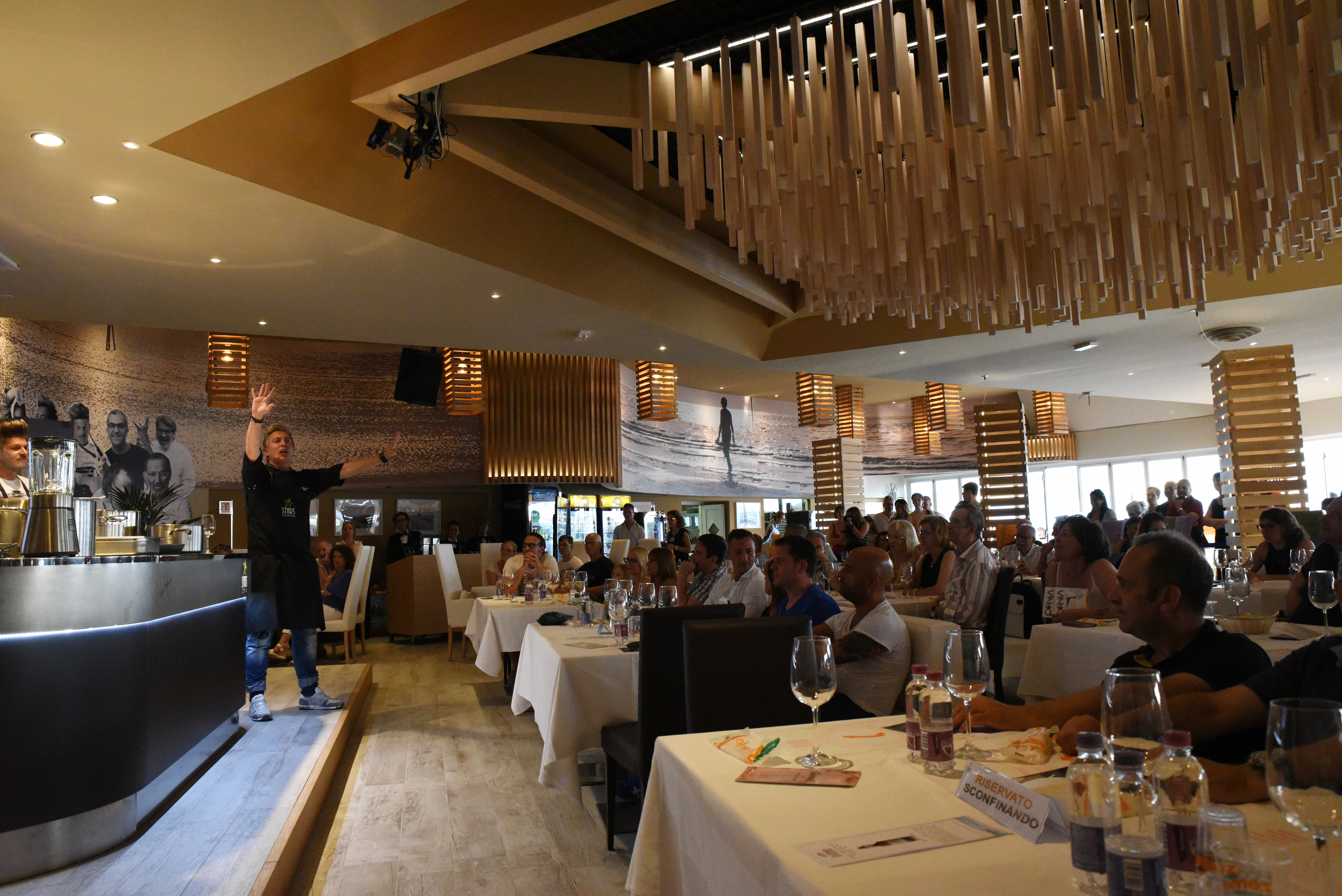 But there's a confession I need to make. The days I told you all about on my social pages of Instagram and Facebook weren't only about the event, I also spent quite some time away from the festival. So, between a meal and another, I discovered a little more about Lignano Sabbiadoro, this lovely seaside town where I've been many times before, never noticing a few incredibly interesting places.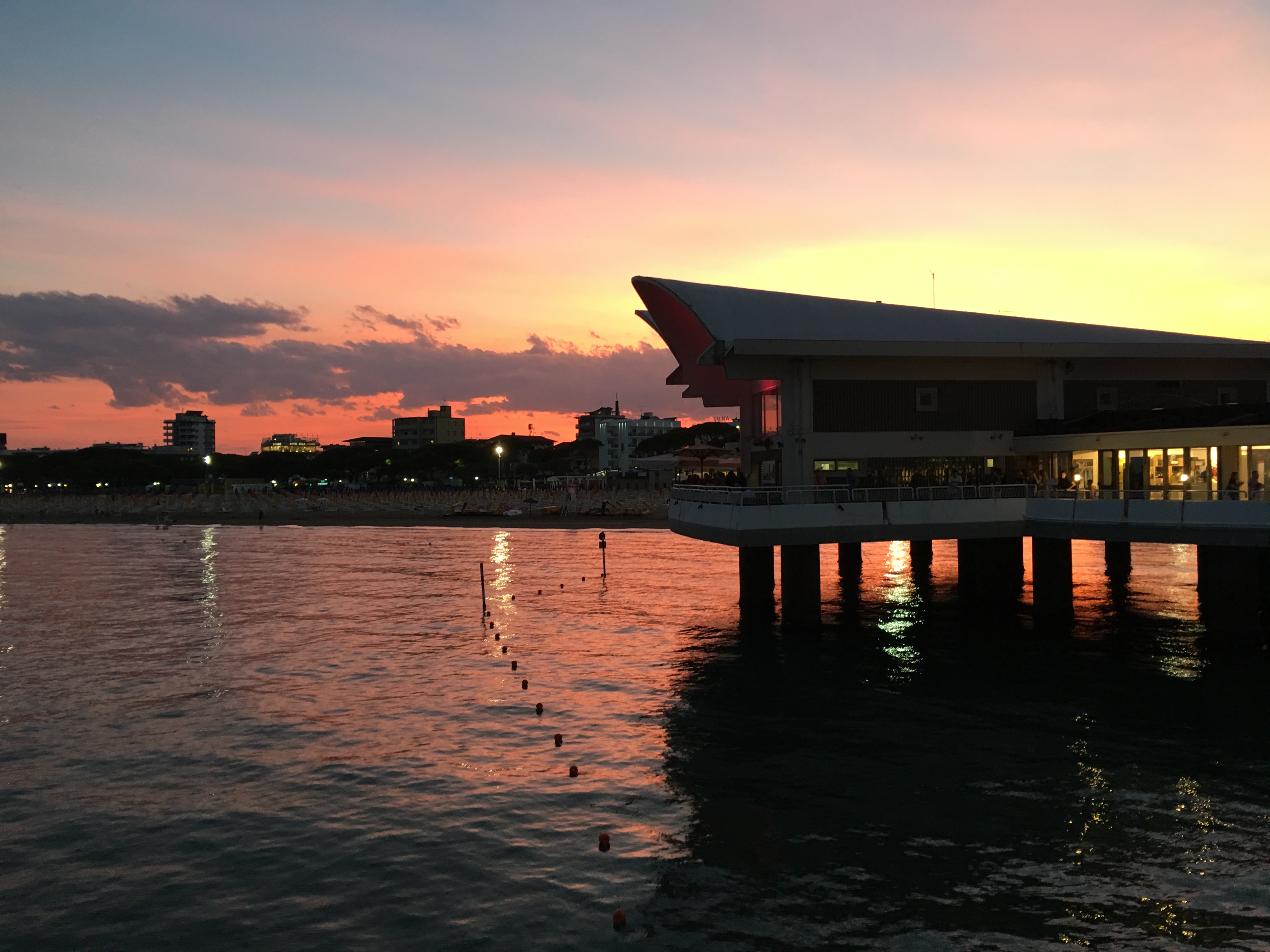 Here are seven little wonders I'd like to share with you!
1. Don't miss out on a nice lunch along the seafront at Bar Aurora. Don't let yourself be deceived by the name! It's not simply a beach bar with fresh drinks that shades you from the heat of the beach, it's a little more. Here they serve excellent meals and delicious fish plates. That way you won't need to move far from your sun-bed and umbrella to find a good restaurant along the beach.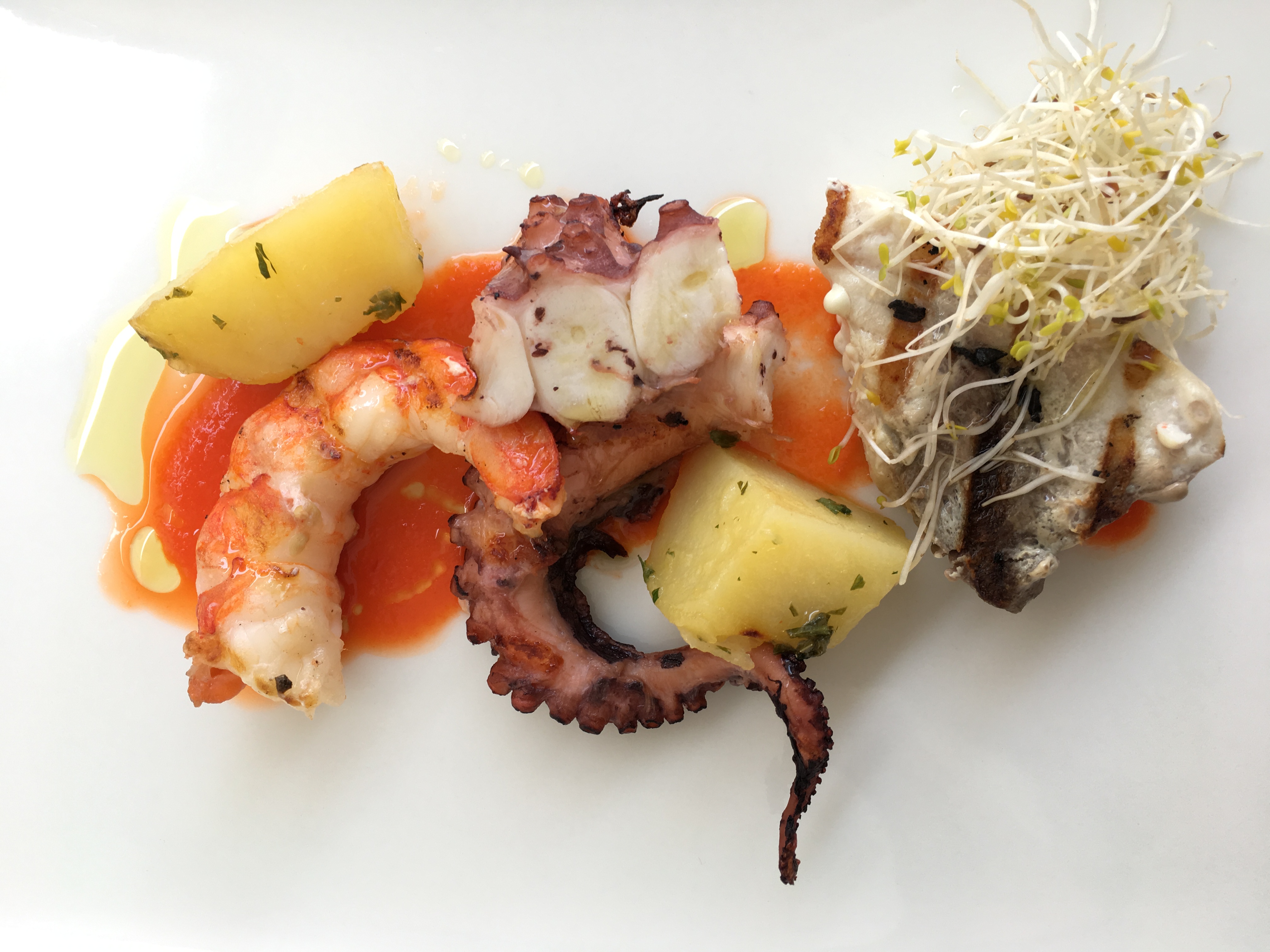 2. Another great stop is Al Faro da Luciana, a lovely restaurant at the dock's entrance. Here you'll be welcomed by Luciana's enthusiasm and euphoria! And the food is just as exciting… in the fresh sea breeze they serve the best traditional dishes. There's one you definetly need to try! Moscardini (musky octopus) with polenta, olives and capers, incredible!
And the desserts are all home made!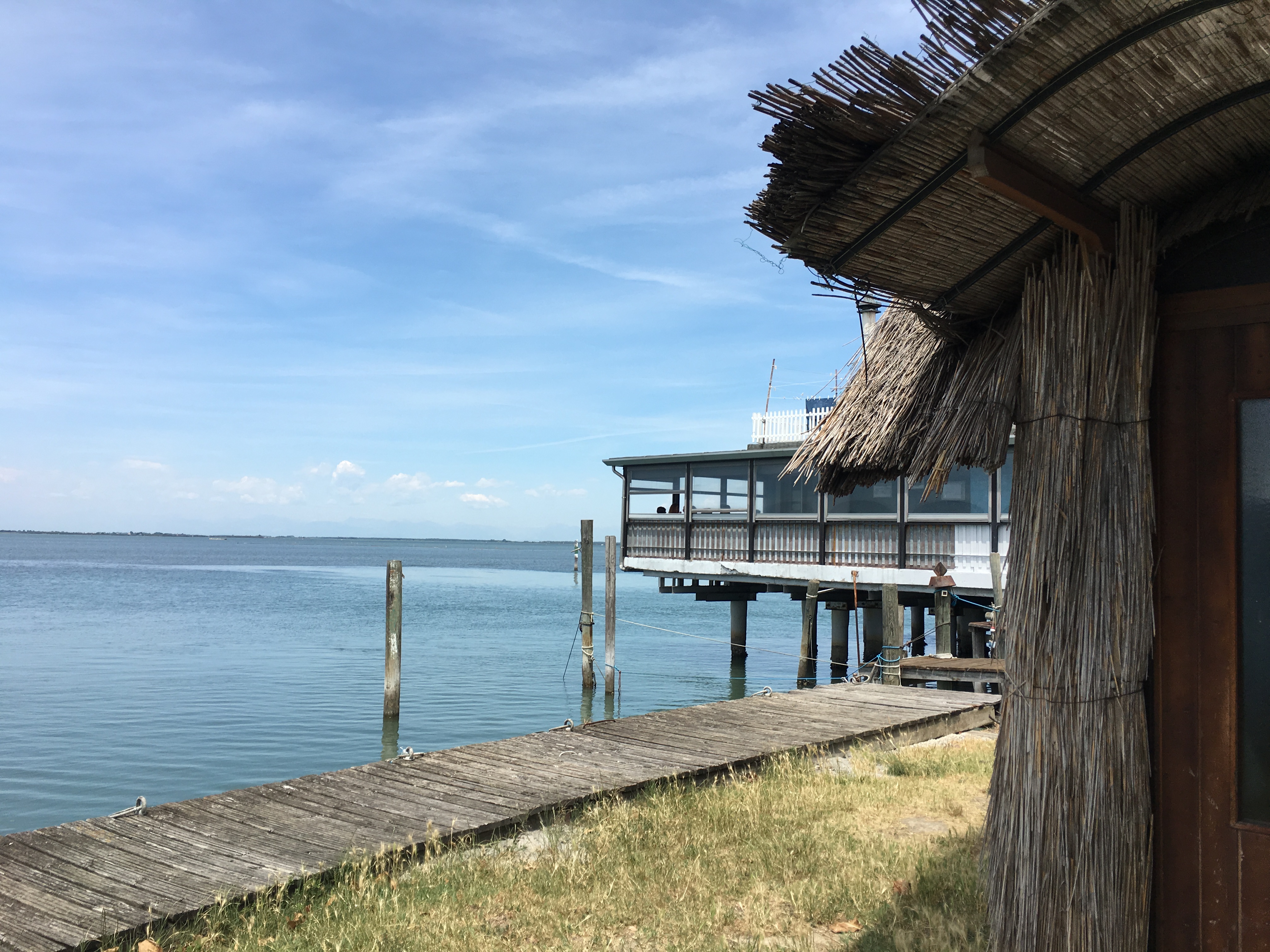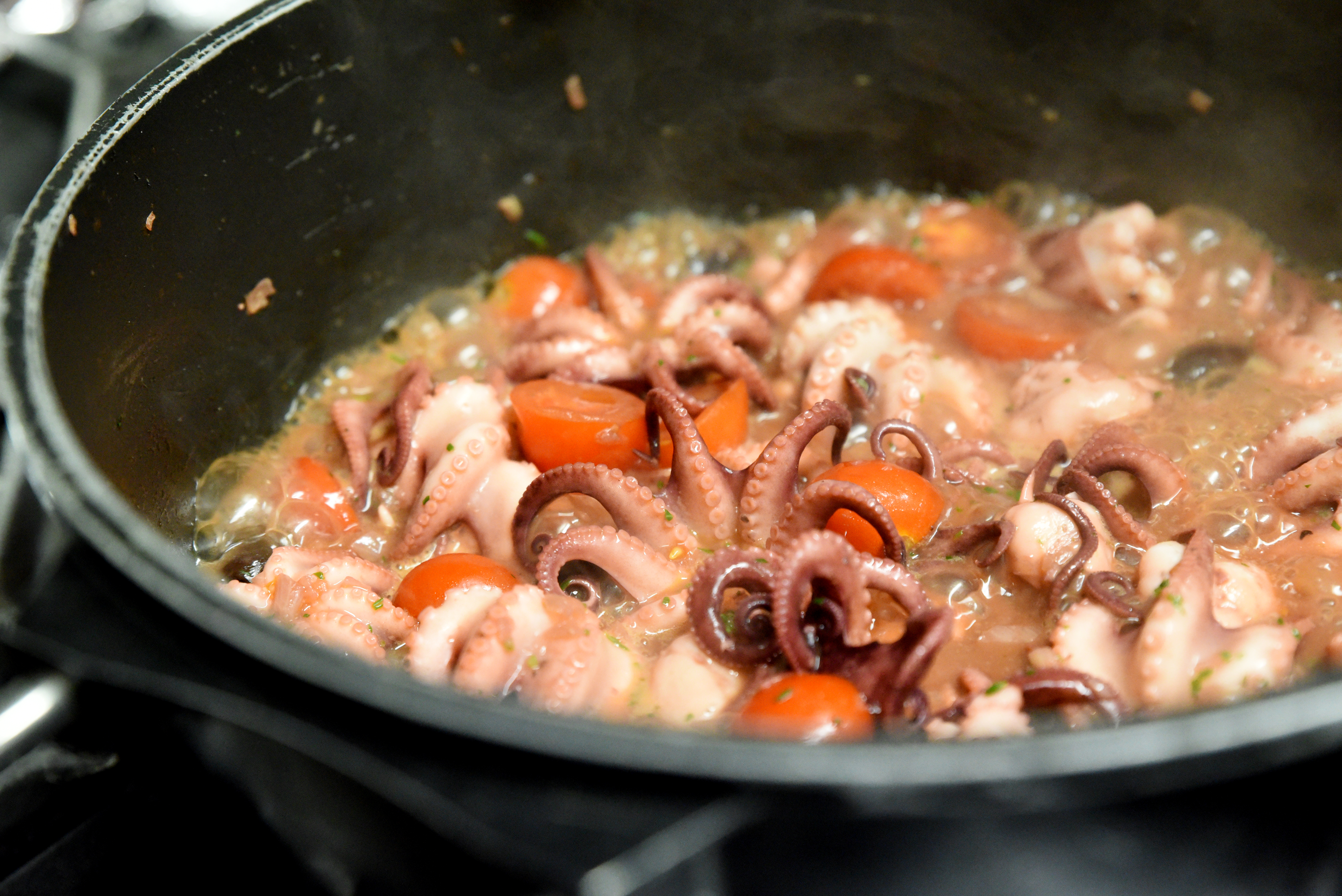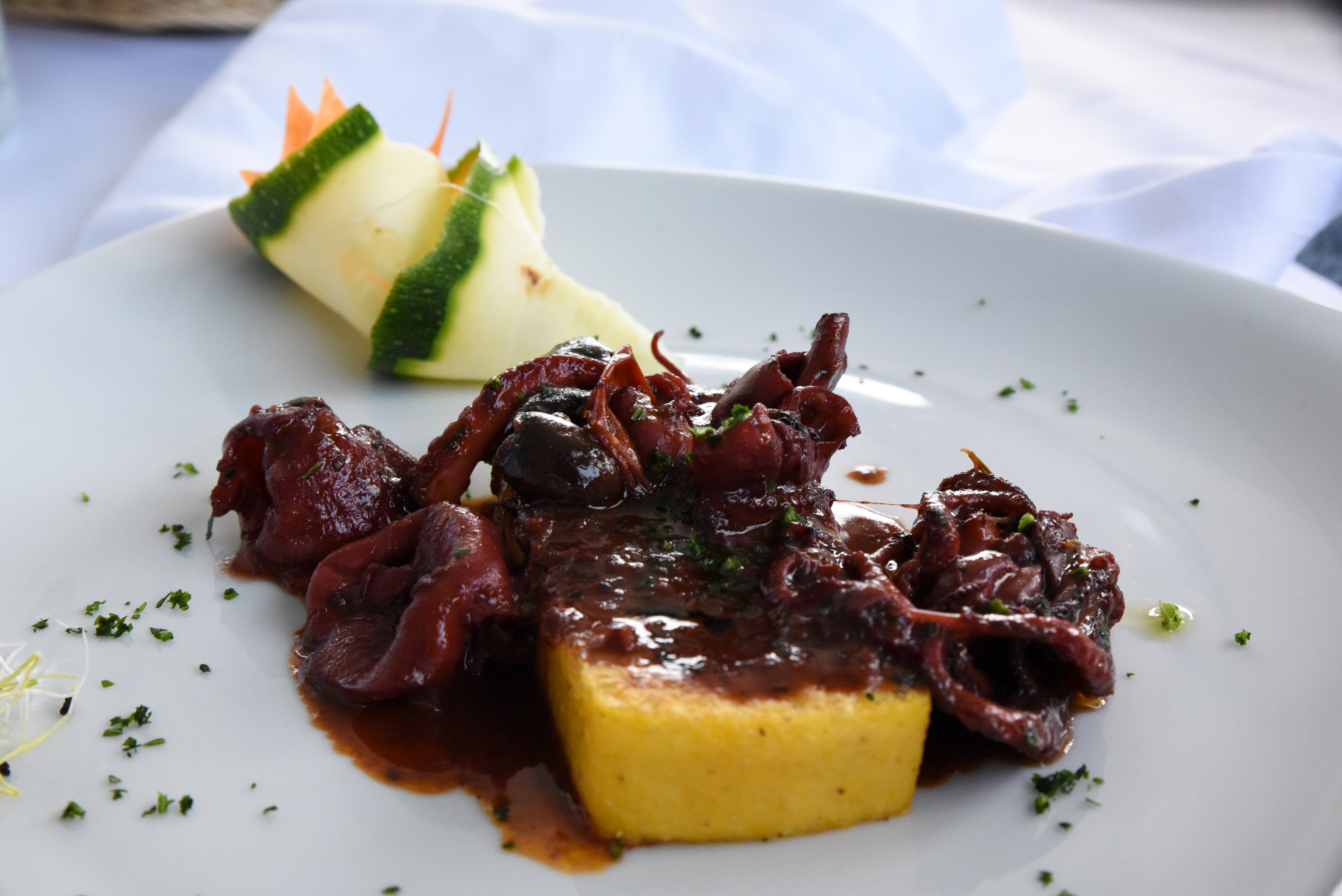 3. Are you still looking for the best beach spot? The Vip area of the beach n.5 is the place for you! Just a few steps from the Terrazza Mare Restaurant – right by there, yes – you can book a comfortable gazebo with sunbeds, armchairs and a little table: a service that you can barely get in the best beach resorts along the Promenade de la Croisette in Cannes. You'll also have access to two jacuzzi's in the reserved area, as well as the showers, changing rooms … and free Wi-fi!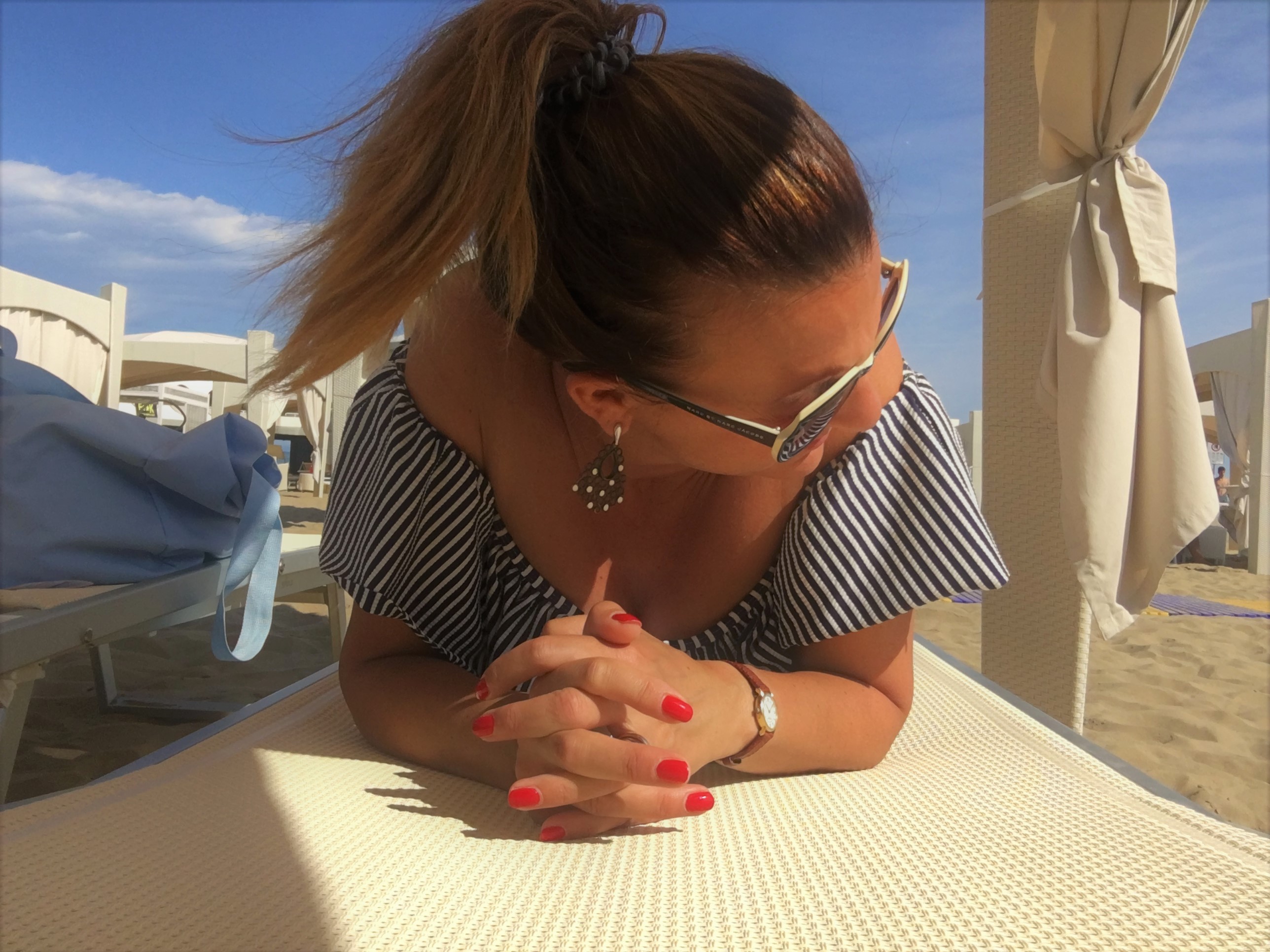 4. Next stop is a gourmet meal at Ristorante Playa. Elegant, exclusive and cared for in all minimal details, it will welcome you in an exceptional location! Here you can enjoy your meal right in front of the sea with a wide menu from meat to fish, so everyone can choose their favourite. Wow!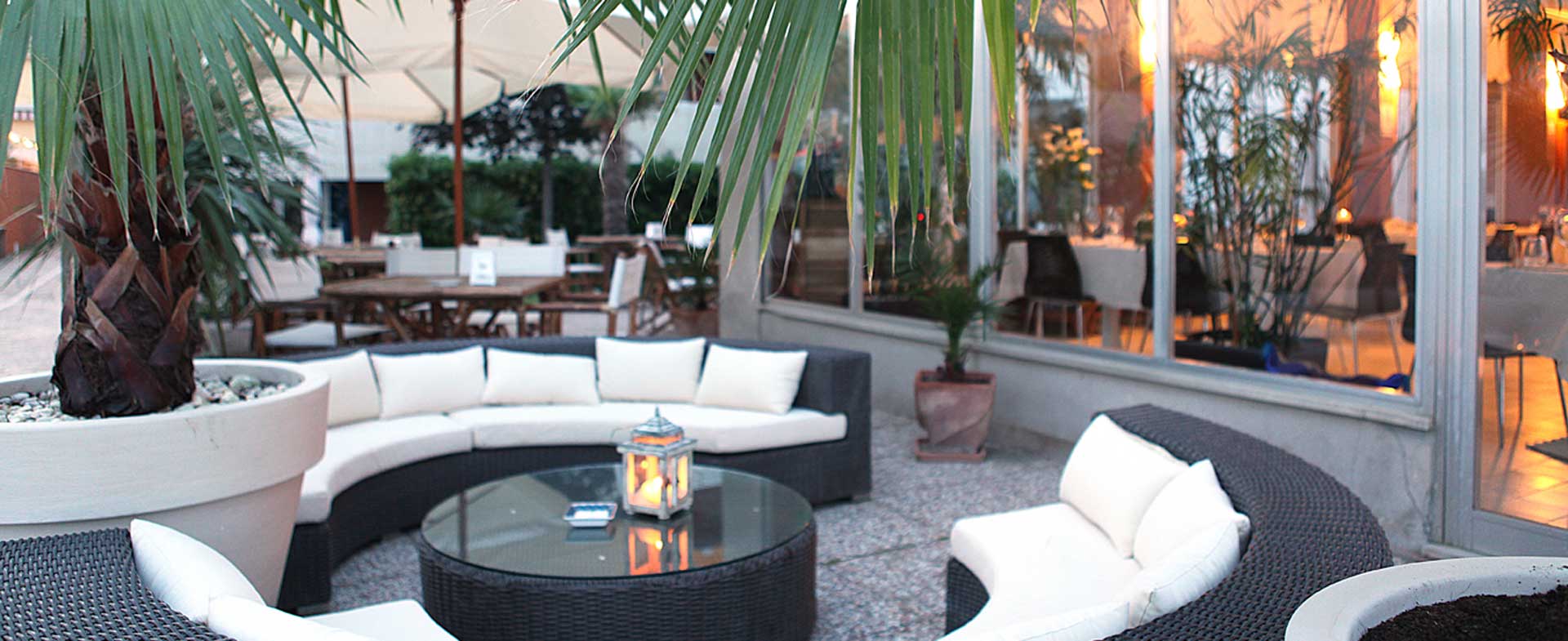 5. And you can't go to Lignano without taking a little boat ride! It's almost mandatory. And you can choose what to see too. You can go to shell island (isola delle conchiglie) and heat up the river Stella , a unique and very relaxing experience. I went to visit the protected reserve of the Luguna Park and I can assure you it was a magical experience.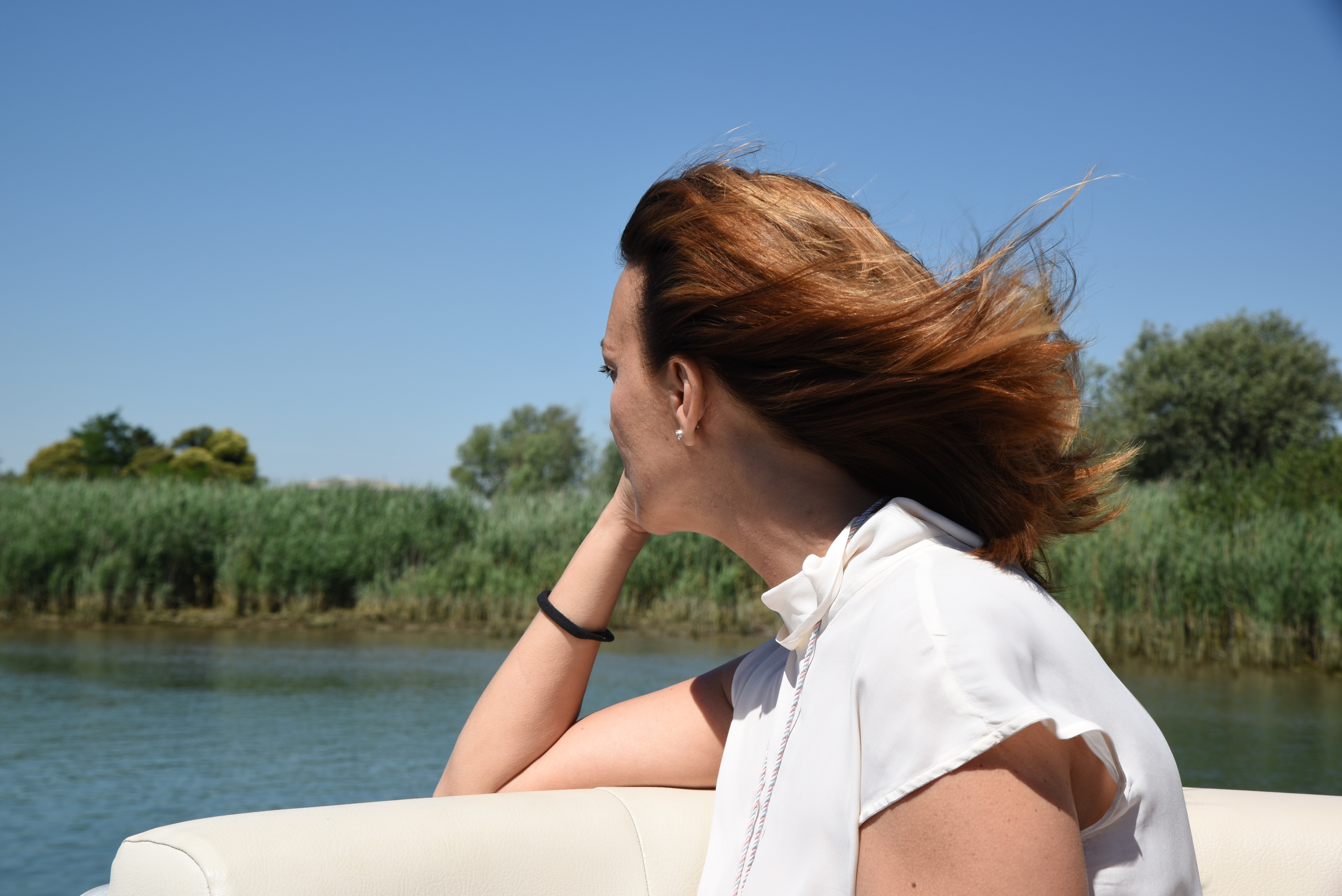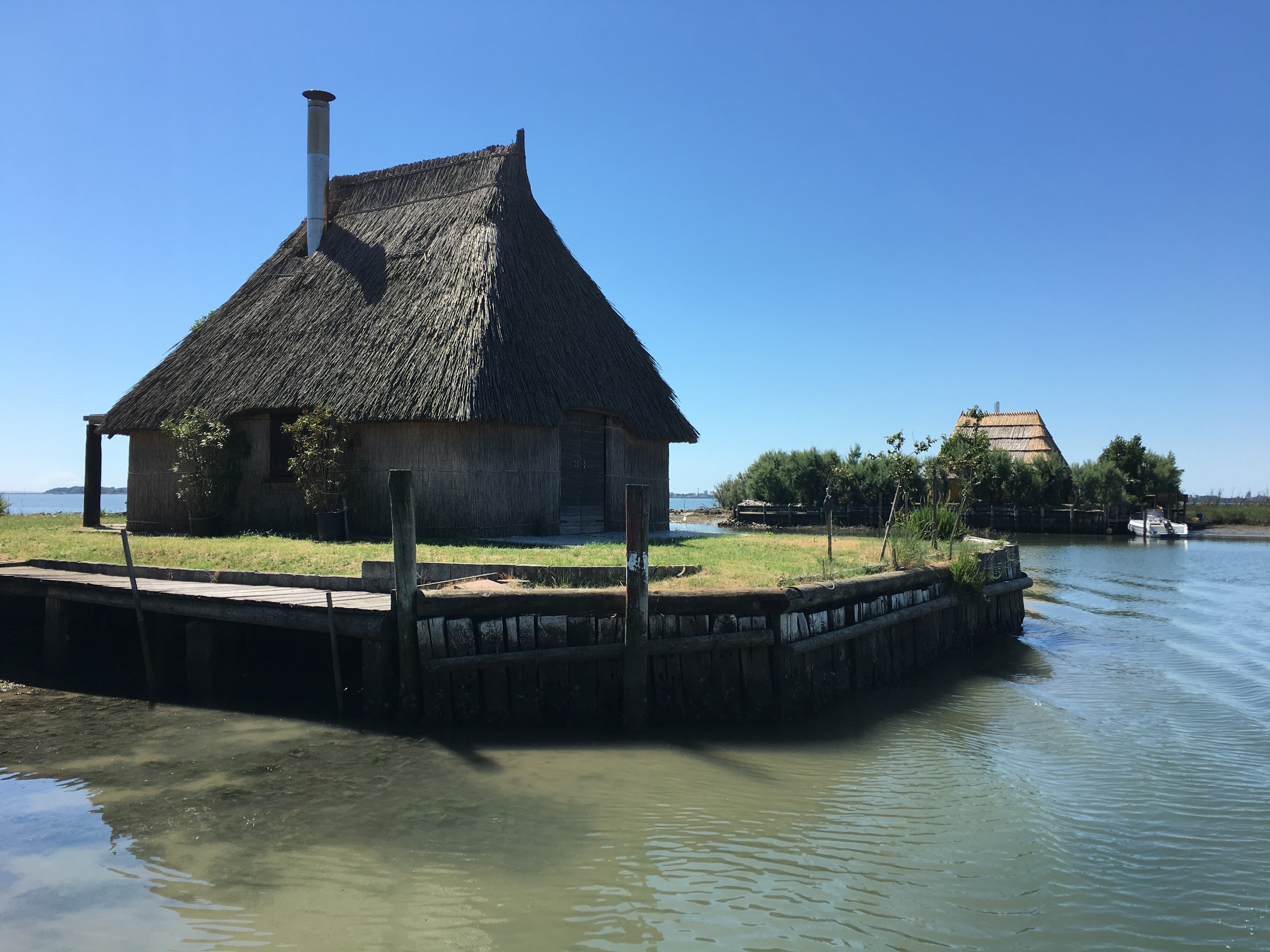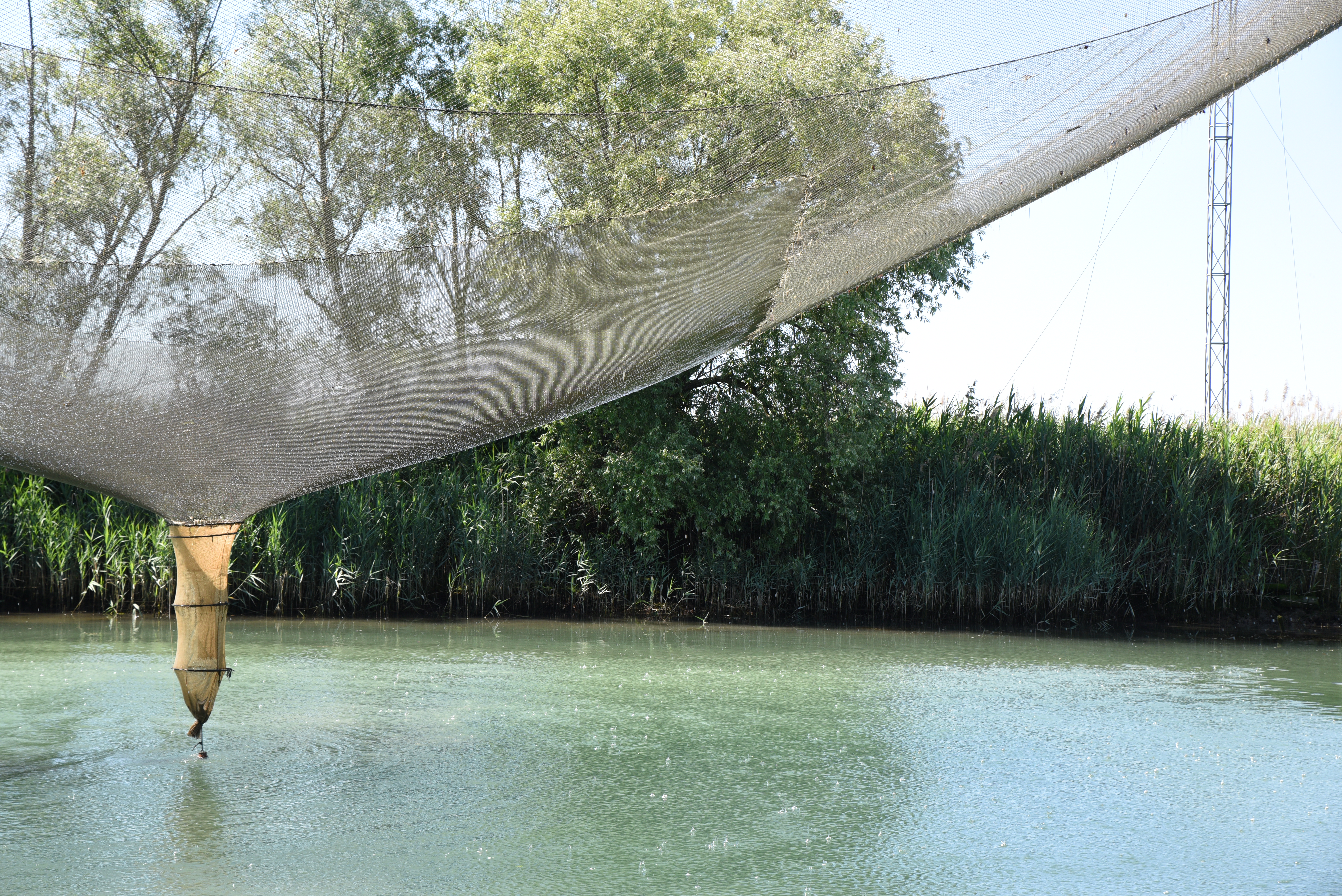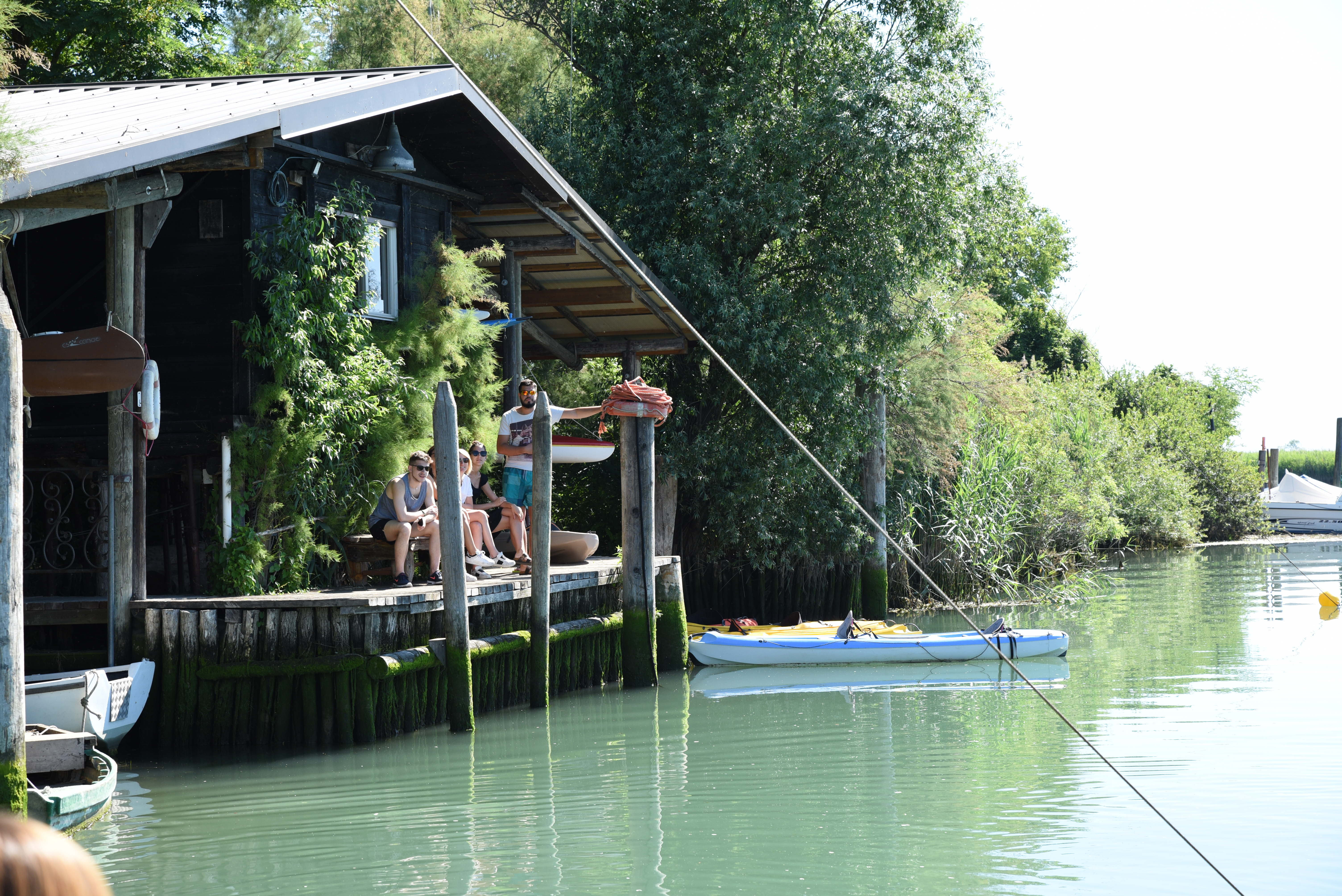 6. And then another pit-stop at the Ristorante Fiume Stella! You can dock here with your boat or reach it by car, but I really have to make a suggestion. Arriving here from the lagoon is definetly more magical. Here I ate excellent fresh fish (a 4Kg gilt-head bream cooked with potatoes, olives, little tomatoes and capers), surrounded by a breathtaking view. Protected by the shade of the trees, surrounded by green lawn, you'll be captured by this location.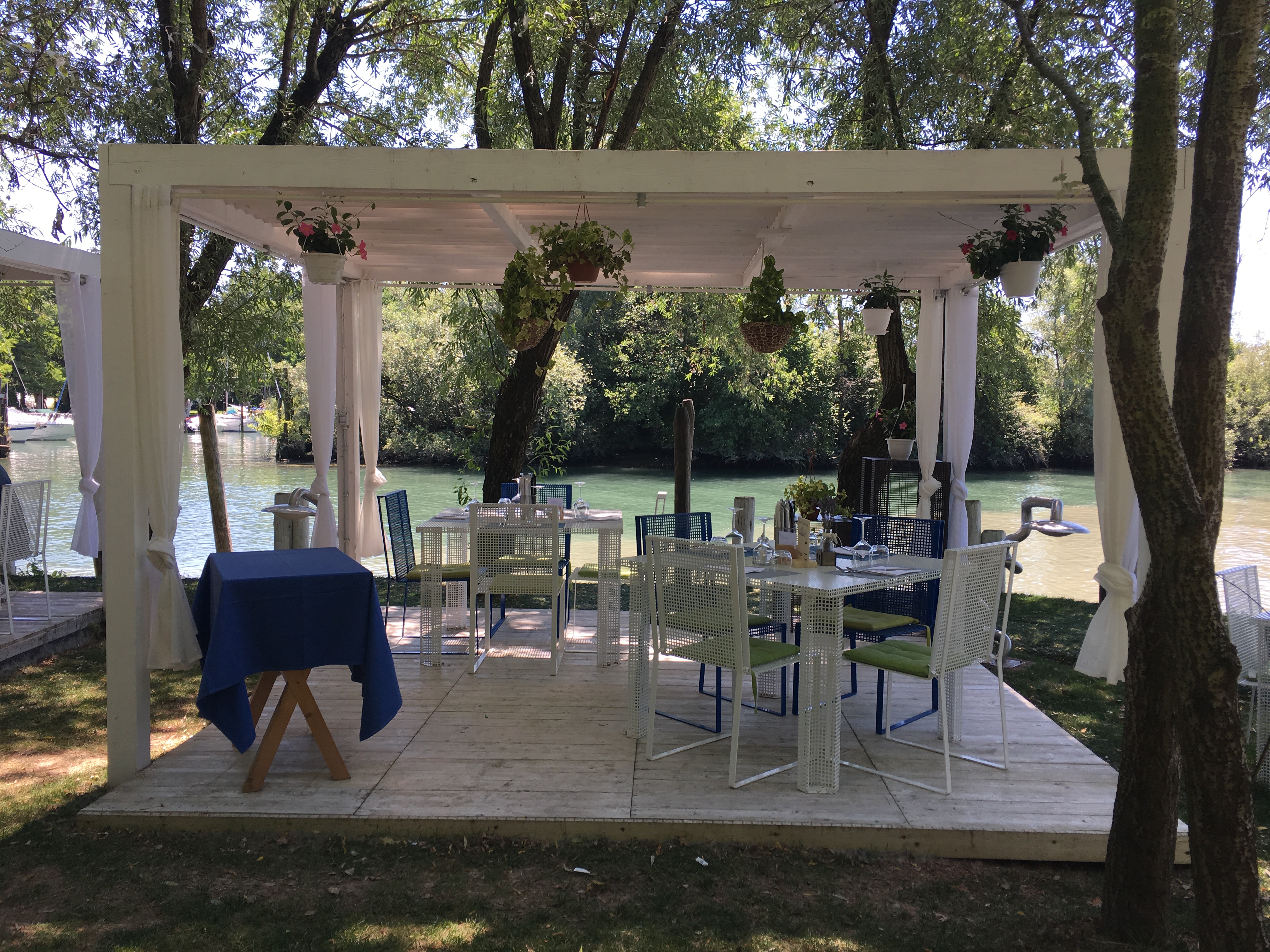 7. The last stop. The best of all! Check on-line at what time sunrise is, set the alarm and get to the end of the beach at the right time, all the way to the tip of the pier, close to the lighthouse, where you'll enjoy an unforgettable show. Across the sea, where you can just about see the mauntains on the horizon, that's where the sun will rise. And with such an incredible view the day will start in the best of ways!