All we hear about lately is crisis, stalled economy and taxes that choke industry. So, when you encounter companies that are managing to succeed and grow, your hope spikes up and you feel a smile spreading.
Of course, it's not easy for anyone: you need sacrifice, perseverance, talent and professionalism as well as many other factors. You need to work for your clients, with both innovation and tradition, offer quality products and investments.
I'm probably not the best person to be talking about economics and success or my blog would be called "The Blonde Salad" 😉 so I'll simply tell you all about my latest food experience in Andrea Gabin's new restaurant in Reana del Rojale.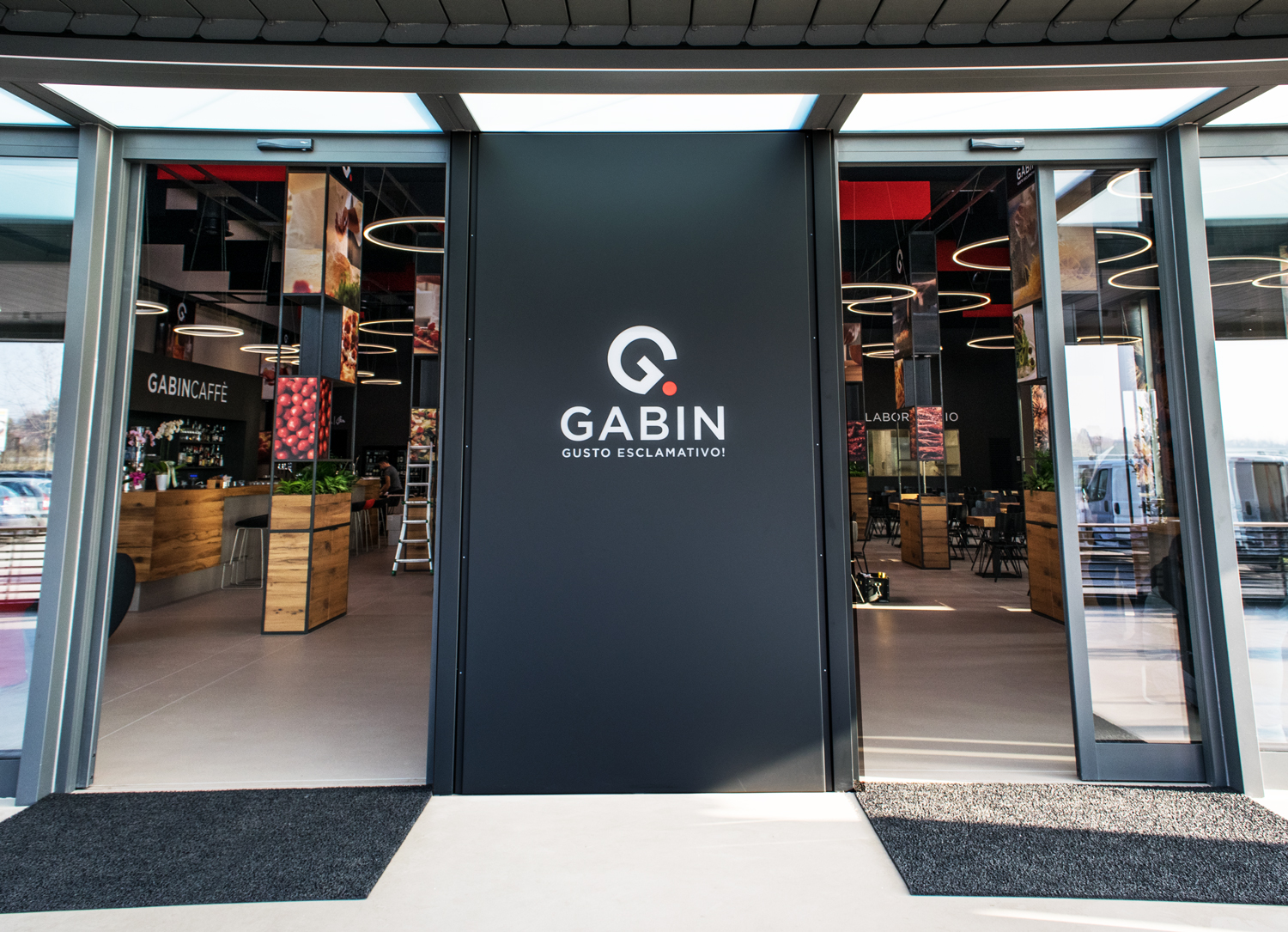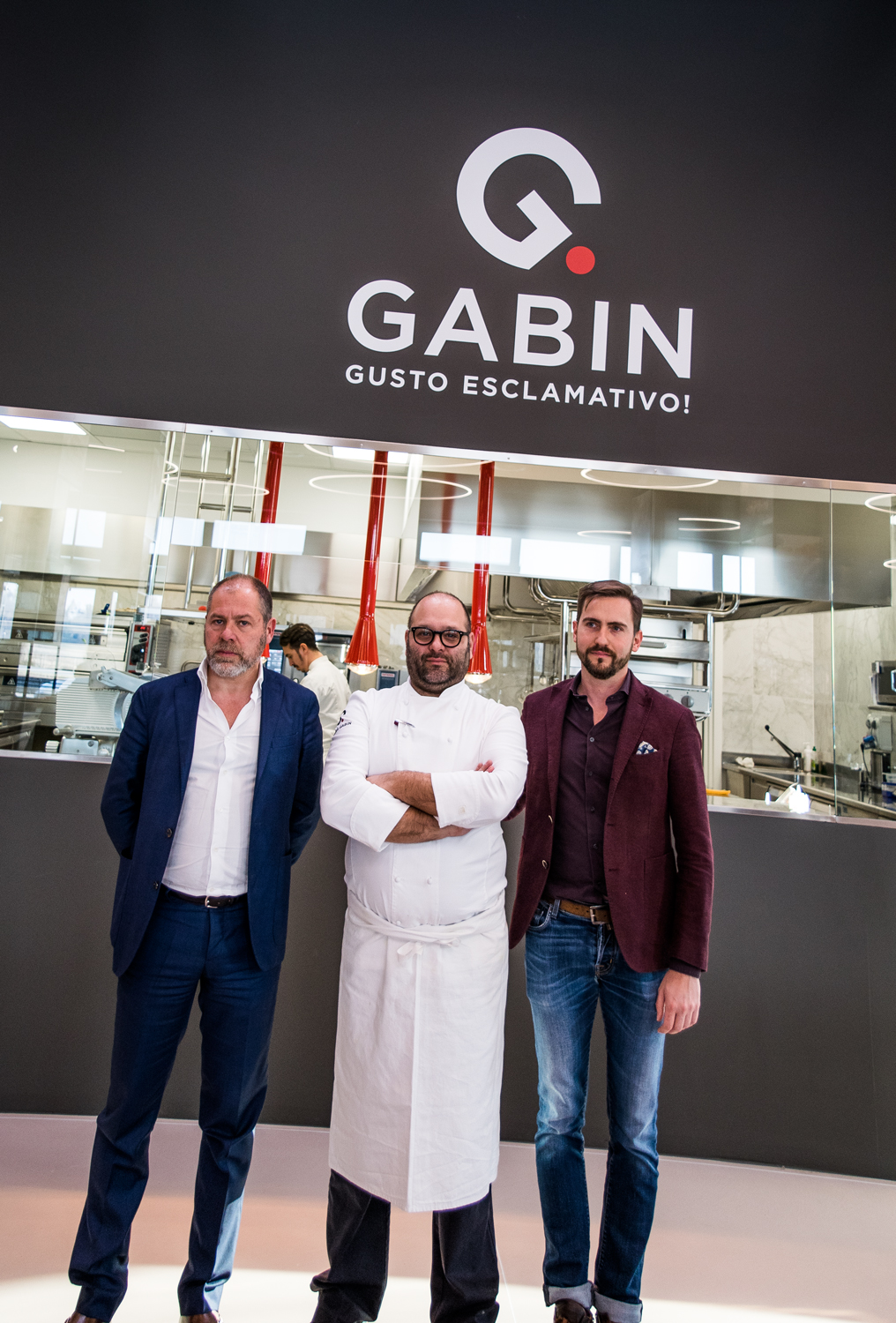 Andrea is the founder and chef, and for the past years he has had two business partners to help him out: Andrea Montich e Marco Bovolini. These three musketeers have opened a lovely new place that can host 180 people in a warehouse in Via Nazionale.
The location was chosen after an accurate study of the area's growth; the "trio" decided it was the best place, maybe not the most beautiful but…definitely an easy spot for parking.
As you walk in, you're welcomed by a large industrial style open space. Large black and red panels (the same colour as their logo) absorb the sound so there's no echo, which the 8-metre-high ceilings would otherwise create. The large common tables and the smaller more intimate tables which seat two, are all a creation of OWOOD (a company in Udine) that created these solid wooden tables exclusively for the restaurant.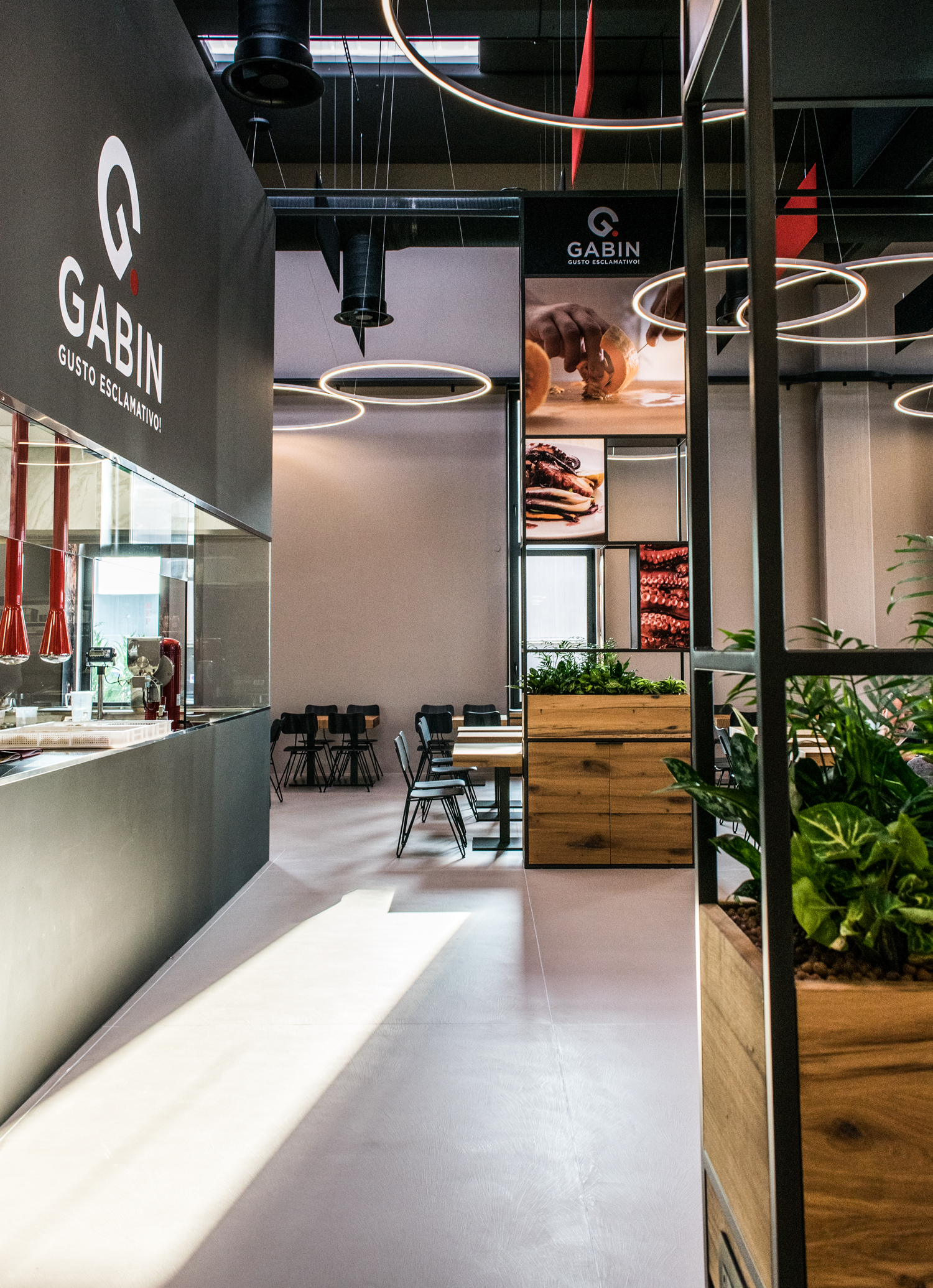 The 180 chairs in a light grey colour of the line Diesel were custom made by Moroso, that also designed the parlour area at the entrance. As you look up you'll notice 39 illuminated orbs of the Linea Light, that create a lovely geometric effect; this work was created by the architect Massimo Farinati, that has always tried to crconnect with other local companies, with a modern approach and combining grey and red colours.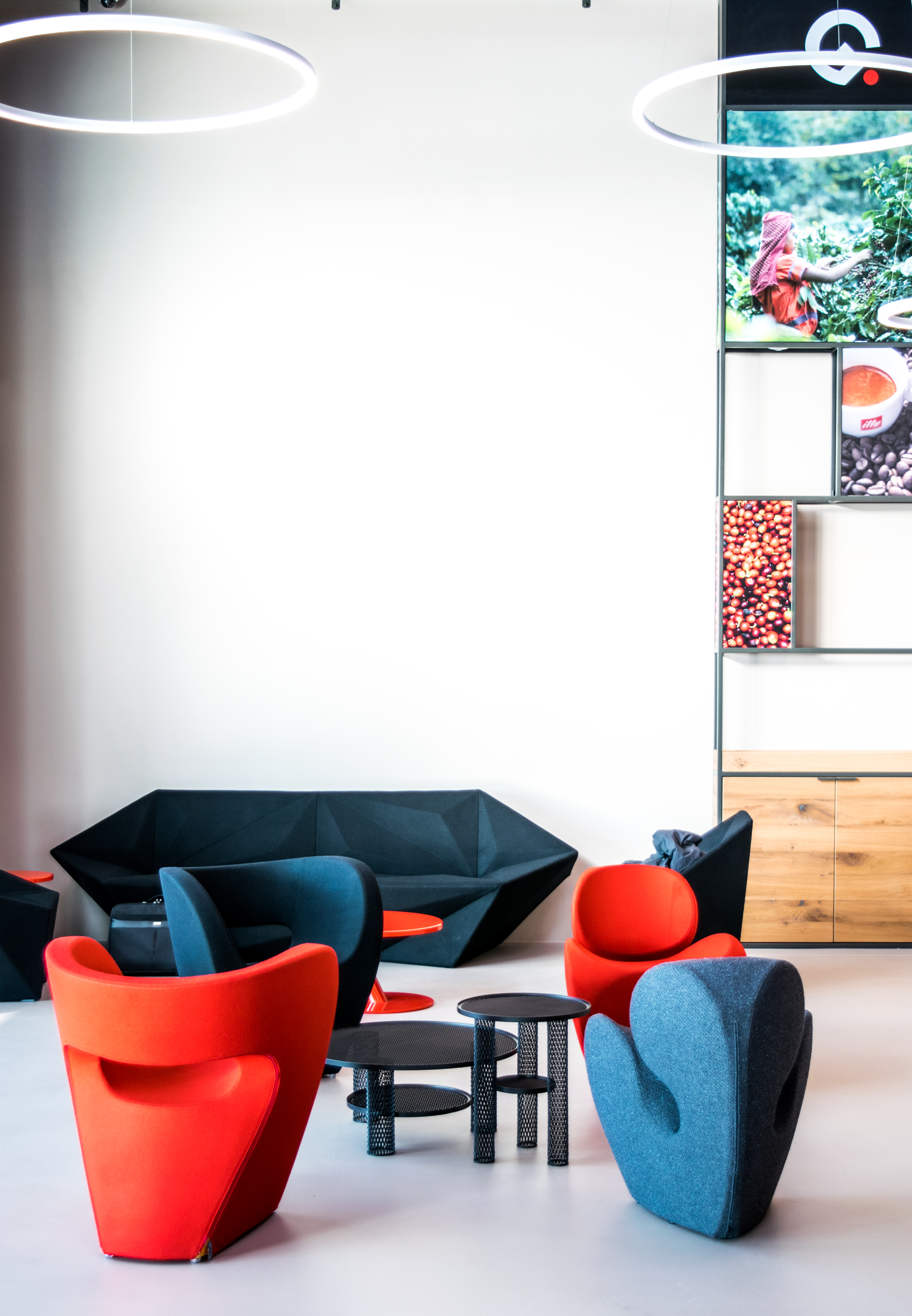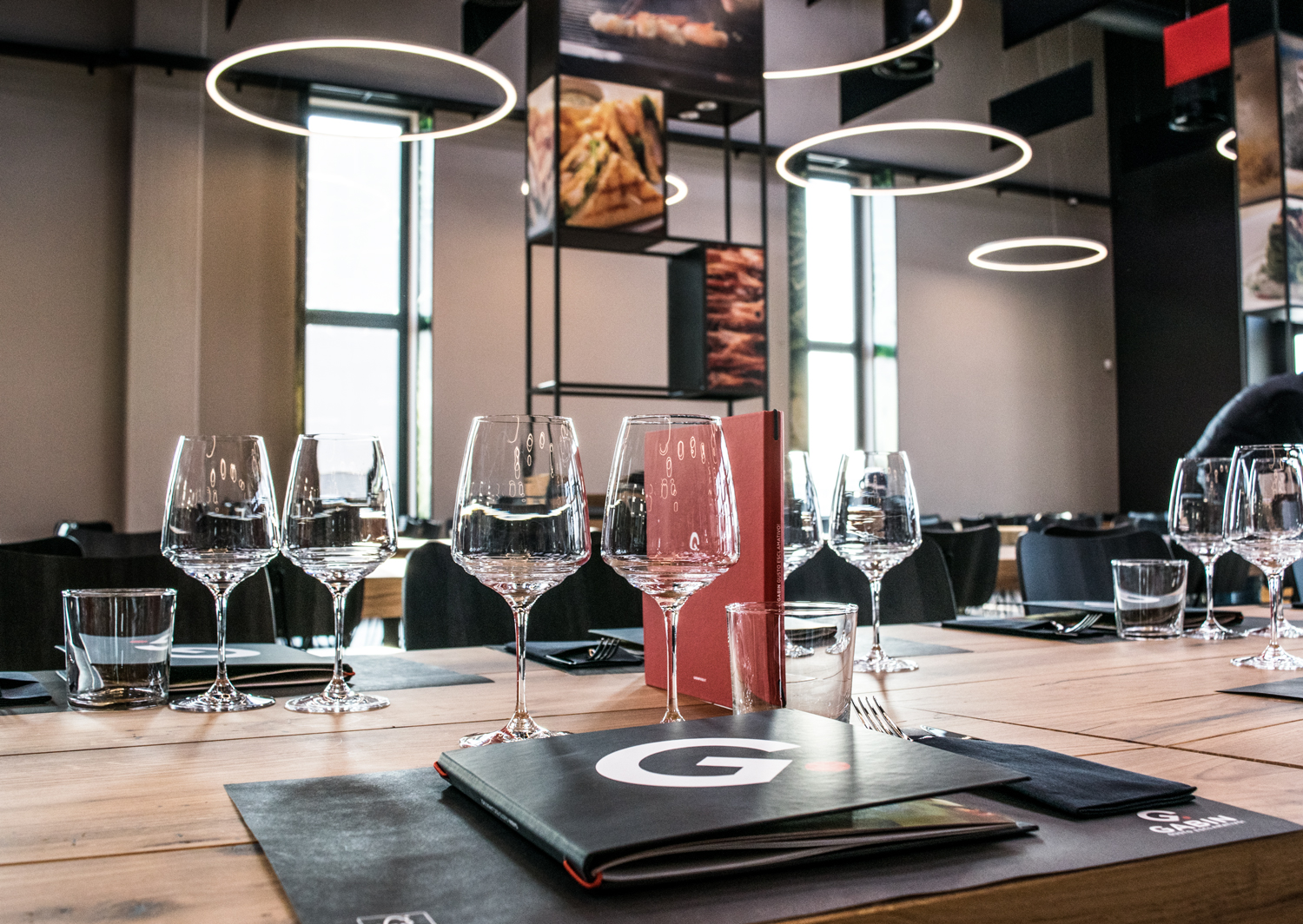 Massimo and Andrea decided to surprise their guests with the kitchen, that's the first thing you notice as you walk in: impossible to miss. "The total transparency of what we are – says Gabin – the idea of the kitchen as explosive, like having a stage for our guests".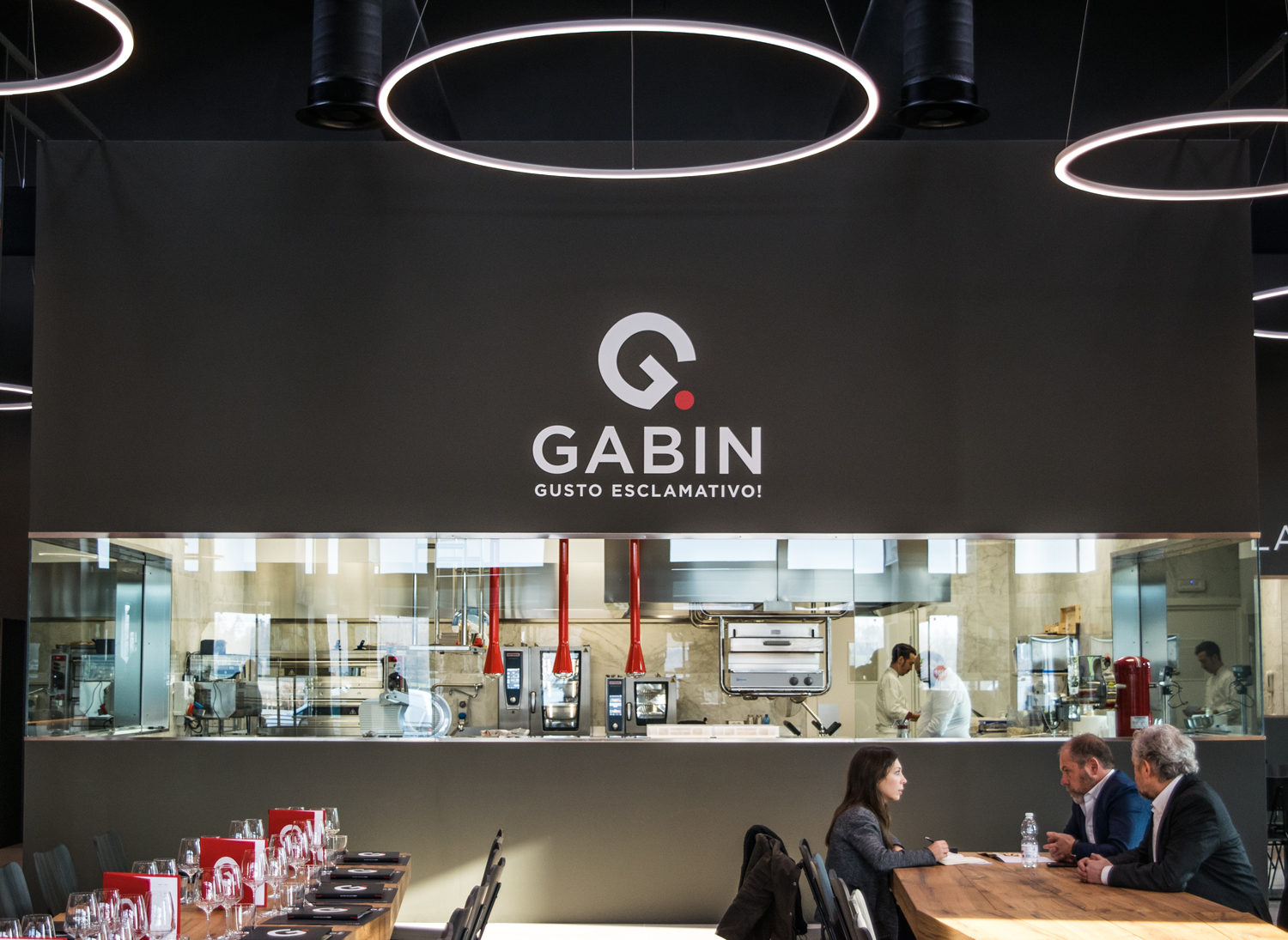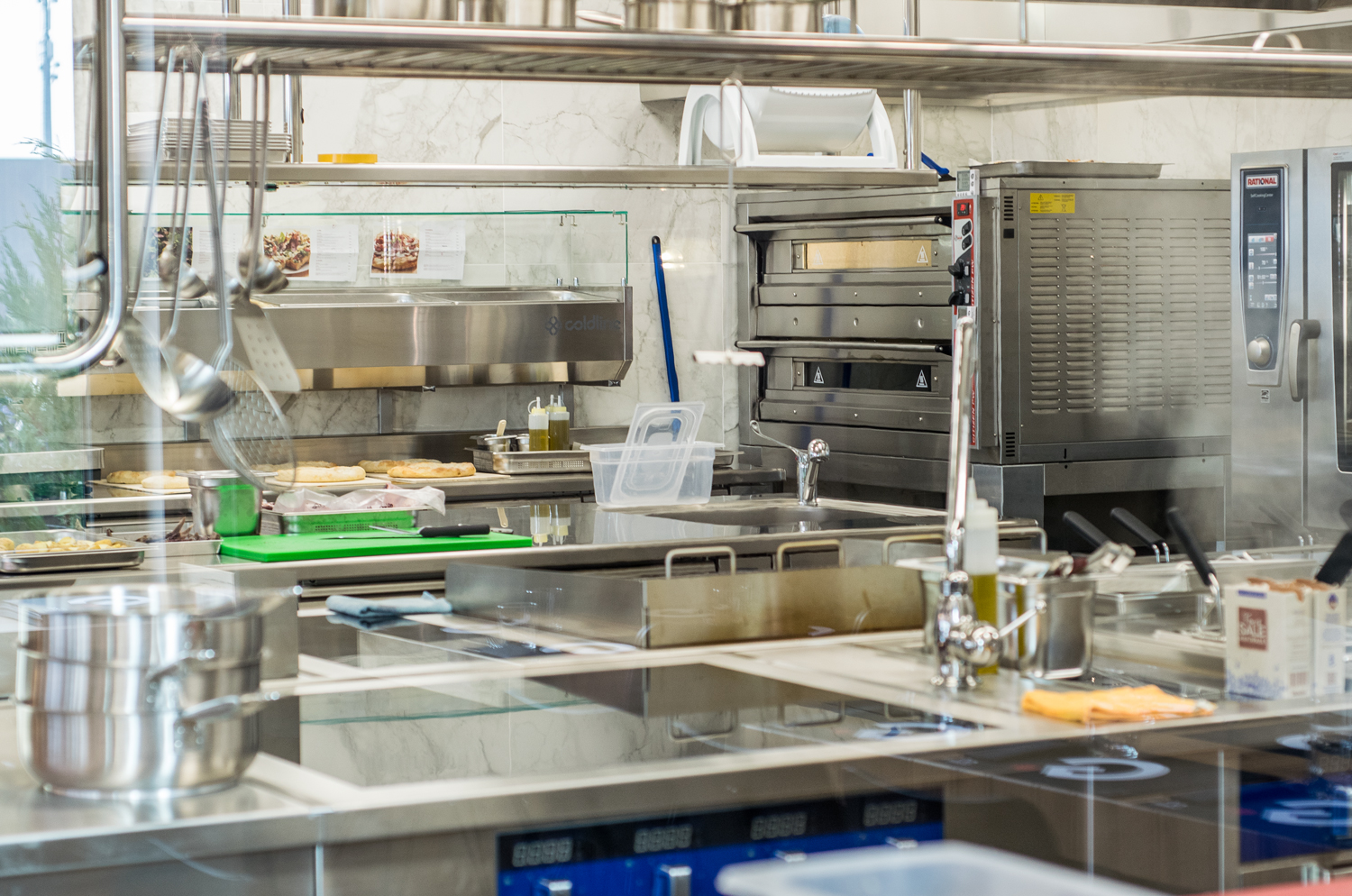 The throbbing heart of the restaurant is behind the glass panels that enclose a beauty, one of the best, signed by Zanussi Professional and built in Switzerland, designed by Andrea with the company. I've seen many kitchens but none as modern as this one.
It's like stepping aboard the latest model of a space shuttle, ready to take you to food paradise, but a little more patience before I take you on a tour!
I'm not going to bore you too much with the description of modern systems, but I can assure you that even if I can barely boil an egg, I'd definitely like to experiment with my hidden cooking skills in this incredible space shuttle kitchen 🙂
Work comfort here is perfect, as I walked in I could barely hear a sound; all the engines are remote (outside the kitchen) and there's no flame because the stoves all work on induction.
They even have an incredible technological bread workshop; blast chillers the size of a person and constant air conditioning to avoid thermal shock to the pastries, and a tunnel oven with refractory stone. Incredible.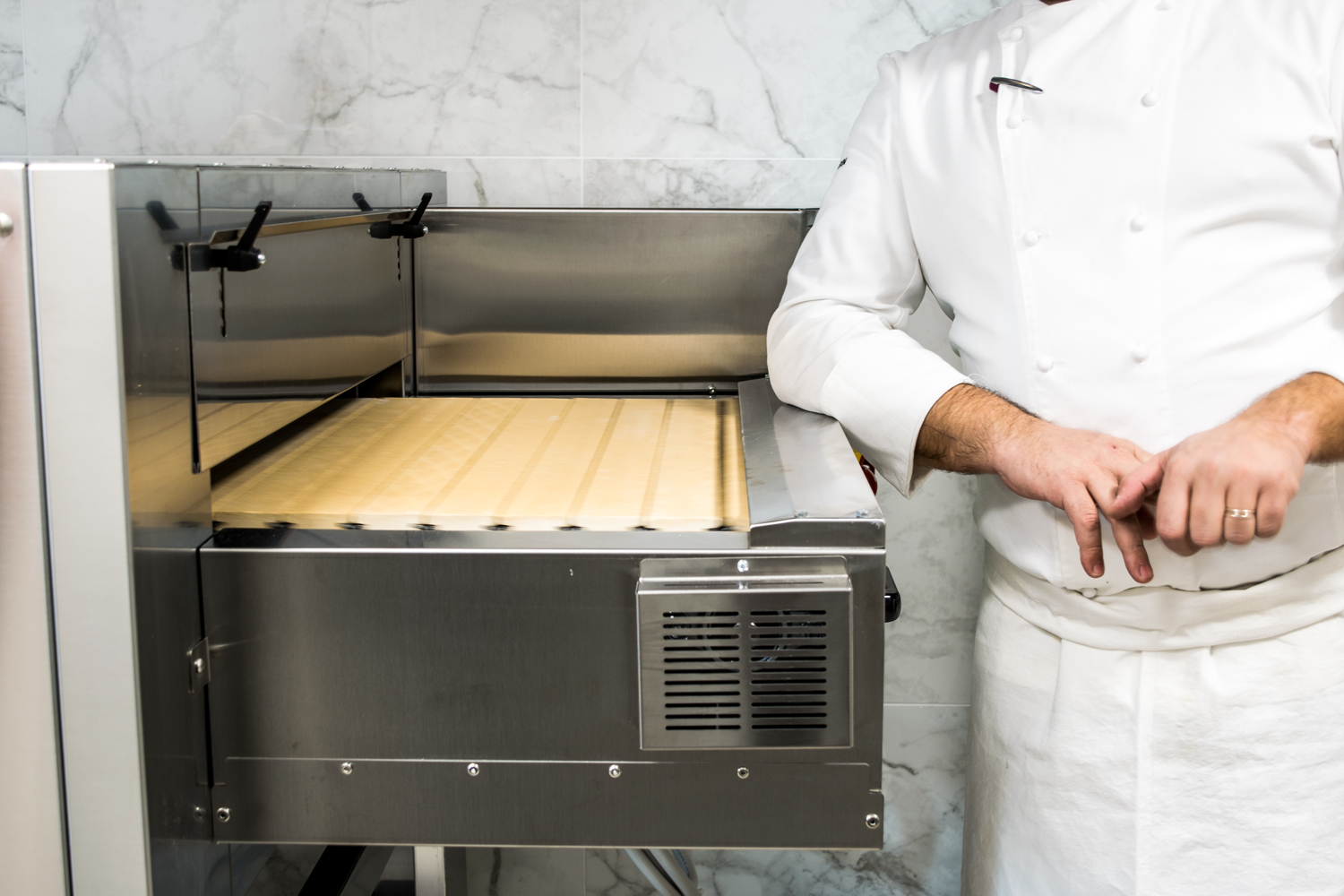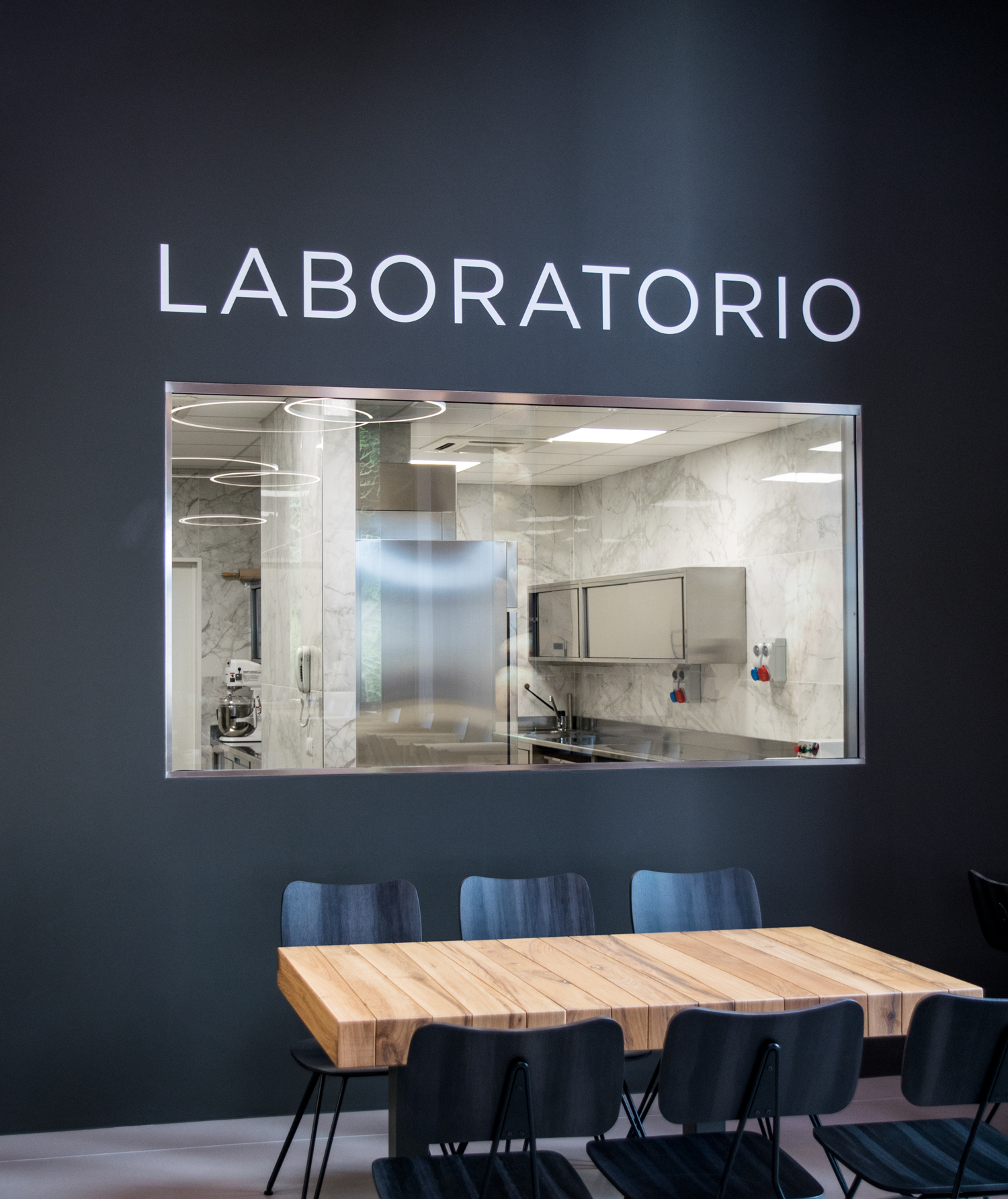 But let's talk about the incredible food selection they serve here!
"What new dish does this restaurant offer?" I ask. "The menu is the same, but here we have home-made pasta, and a larger selection for our main courses that you won't find in other places".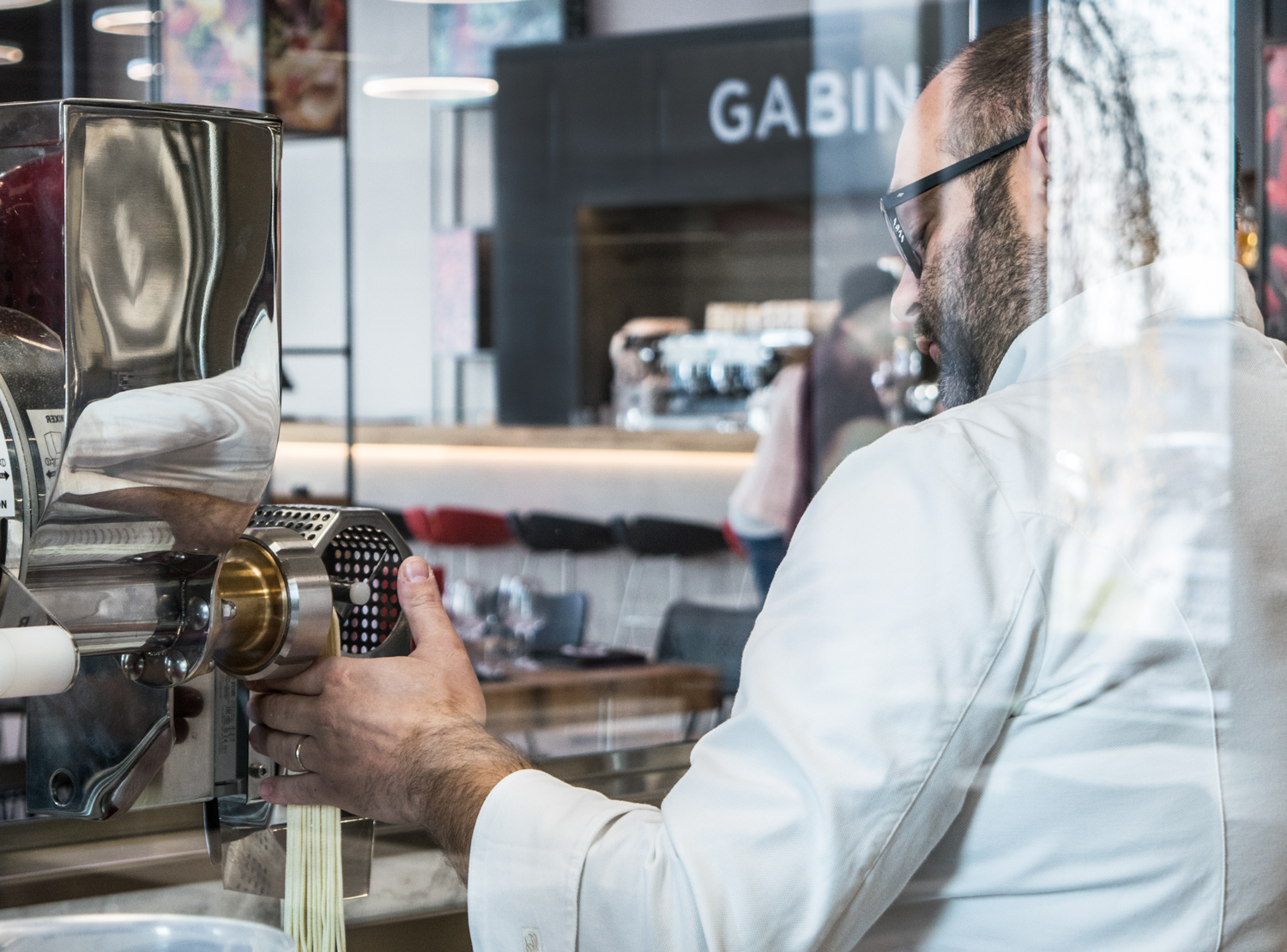 It's time to taste something new!
Let's start with their specialty, the Cornicione Gabin, the best pizza I've ever tried; the pastry undergoes a long natural rising process, with stone ground organic flours from Italian grain. Perfectly crunchy on the outside and incredible soft inside! The top garnishing is assembled with different baking times, giving the pastry a little extra kick. It's served at 60° which is another particular trait; above this temperature it would be difficult to taste all the flavours of the ingredients.
I tried three different pizza:
The Margherita with tomato paste, burrata, confit tomato, oregano and lemon zest
Pumpkin and Mushroom with a pumpkin foam, mixed mushrooms, smoked ricotta cheese, smoked horse meat and green salad
Intramontabile with burrata stracciatella and 18 month crudo (smoked ham)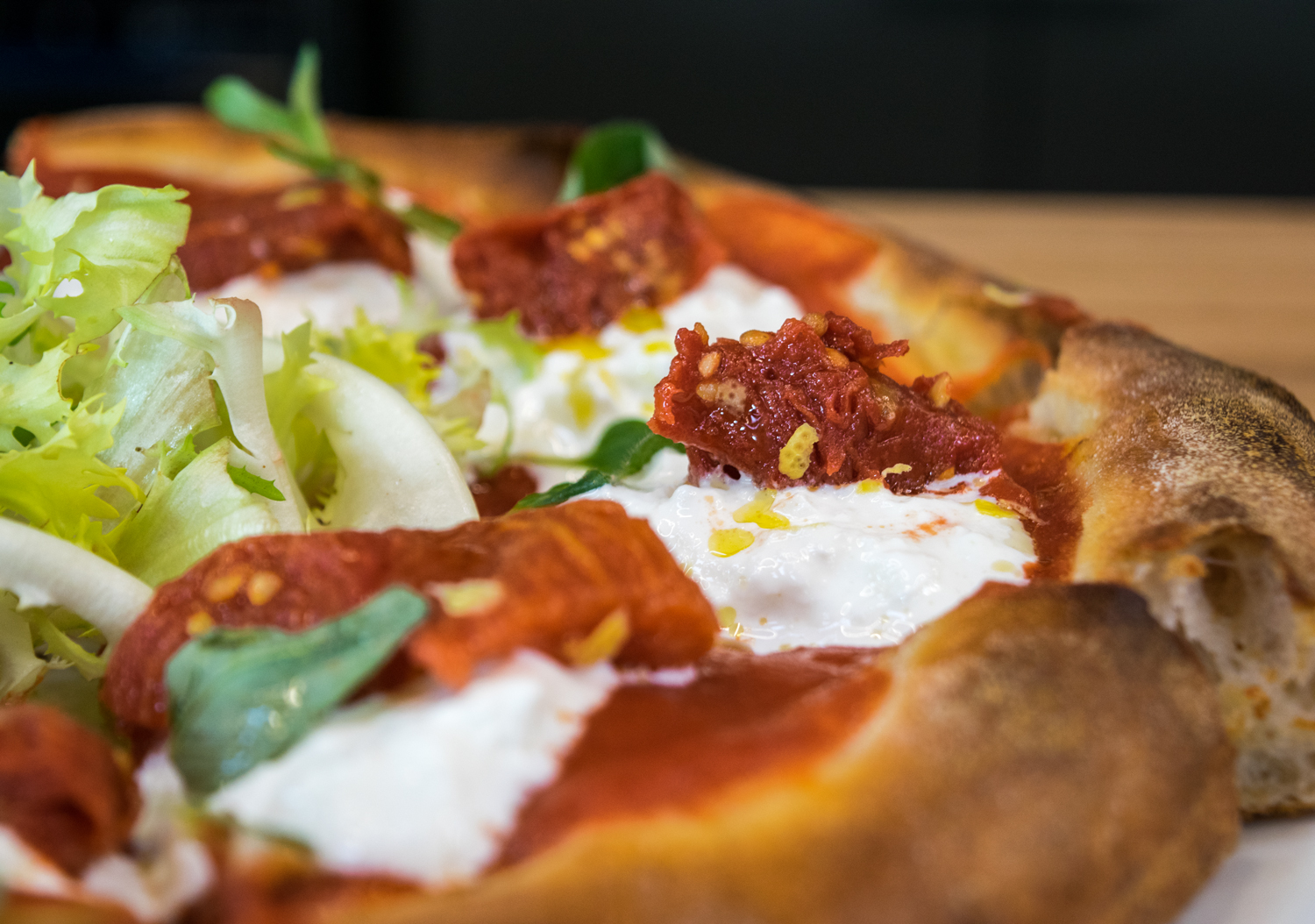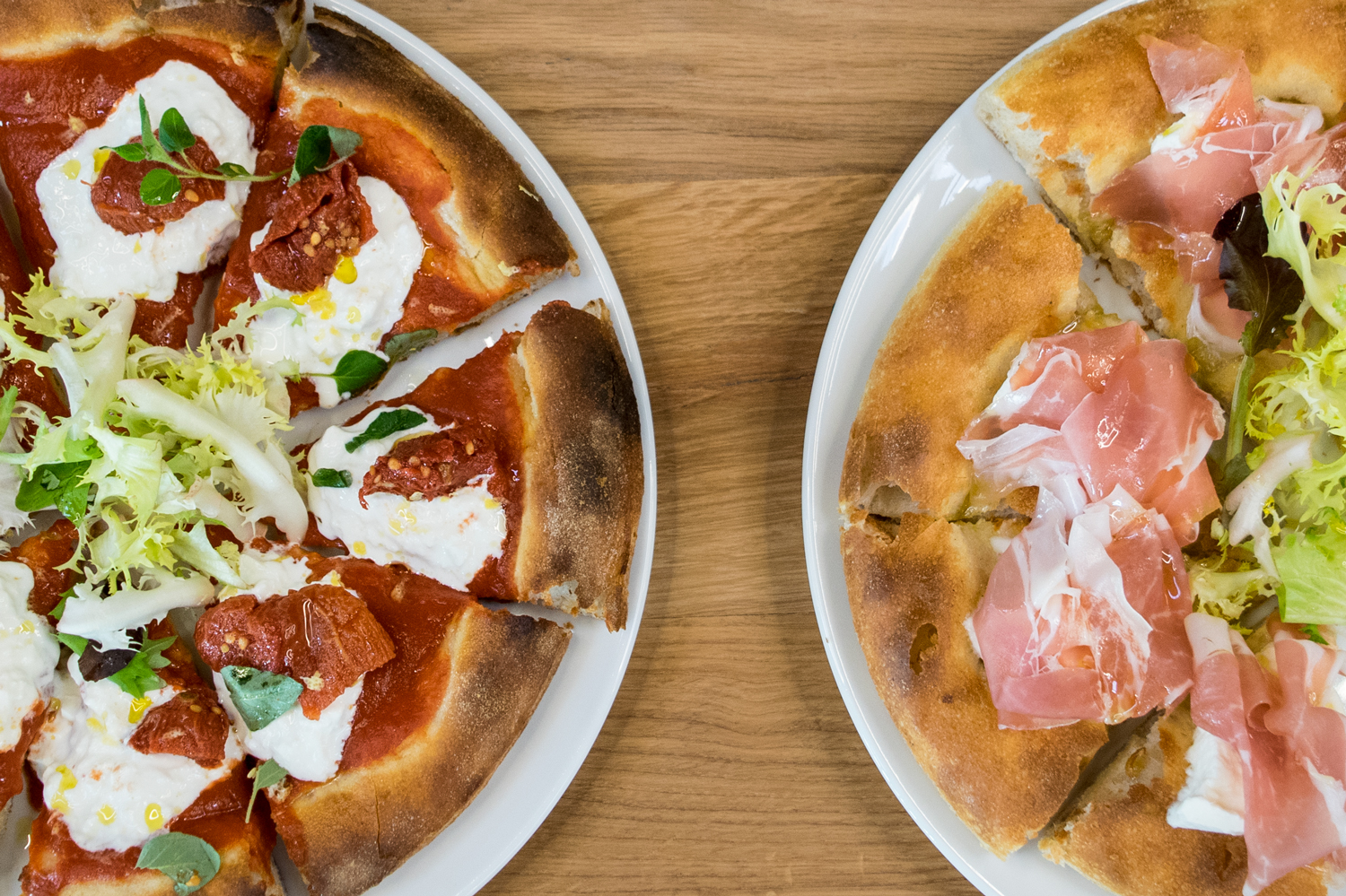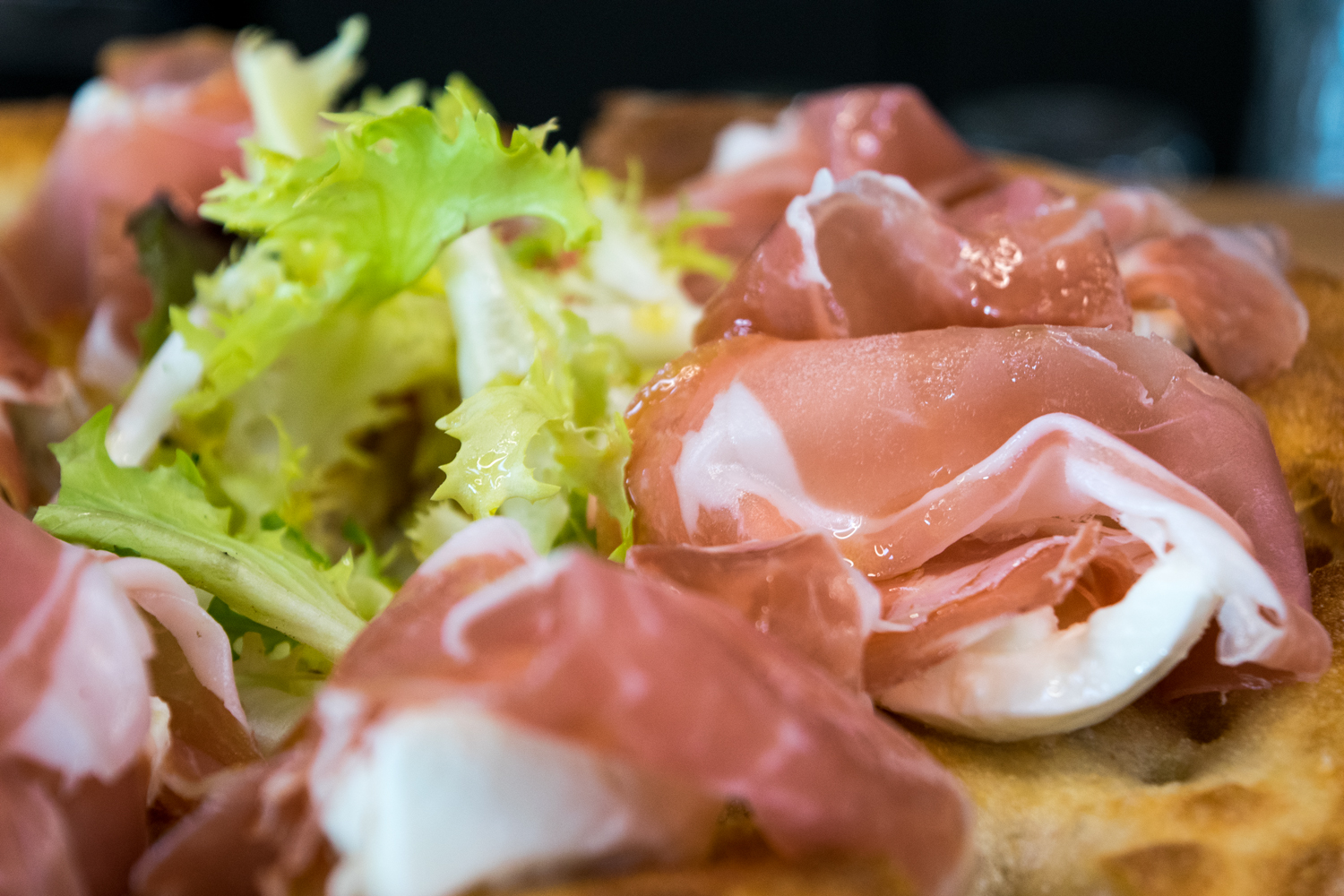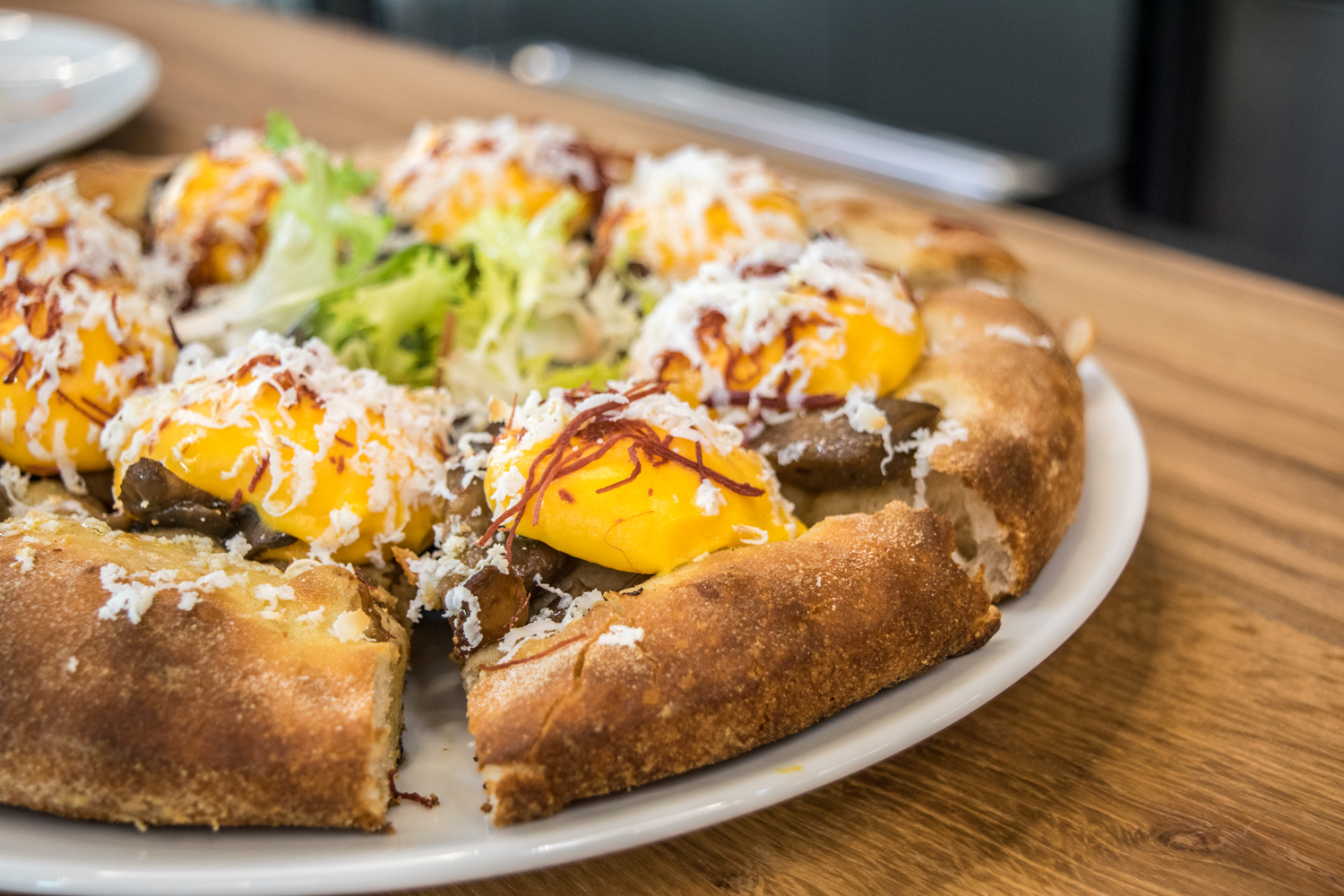 Incredible flavours, a mix of temperatures and texture, but it's difficult to explain, you'd need to taste it to fully understand what I'm talking about. I can assure you it's one of the best "pizza" experiences I've had … and we have a great selection to choose from!
But I'm about to try some home-made pasta, a carbonara with pecorino cream, egg foam, crunchy cheek lard and pepper. Incredible.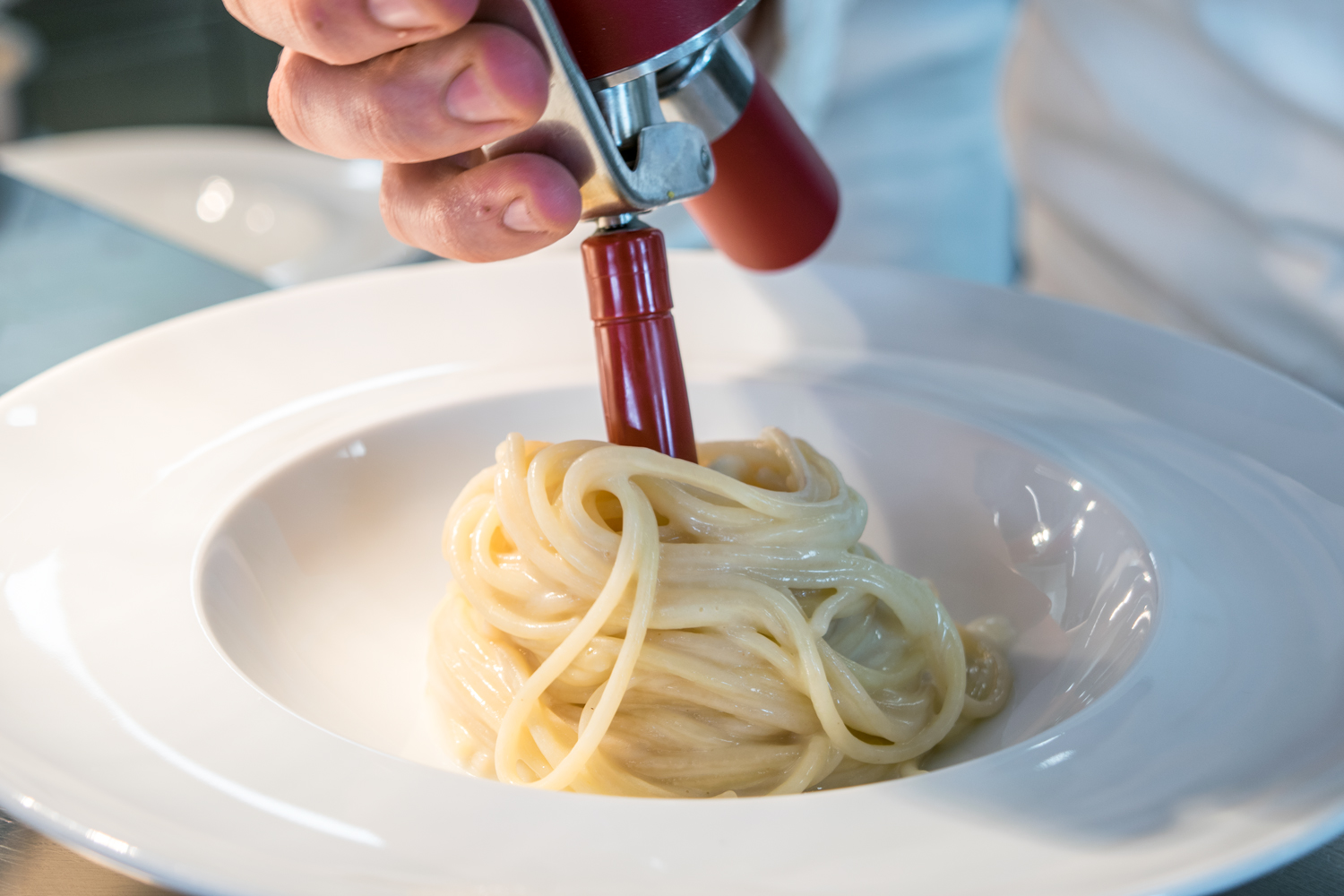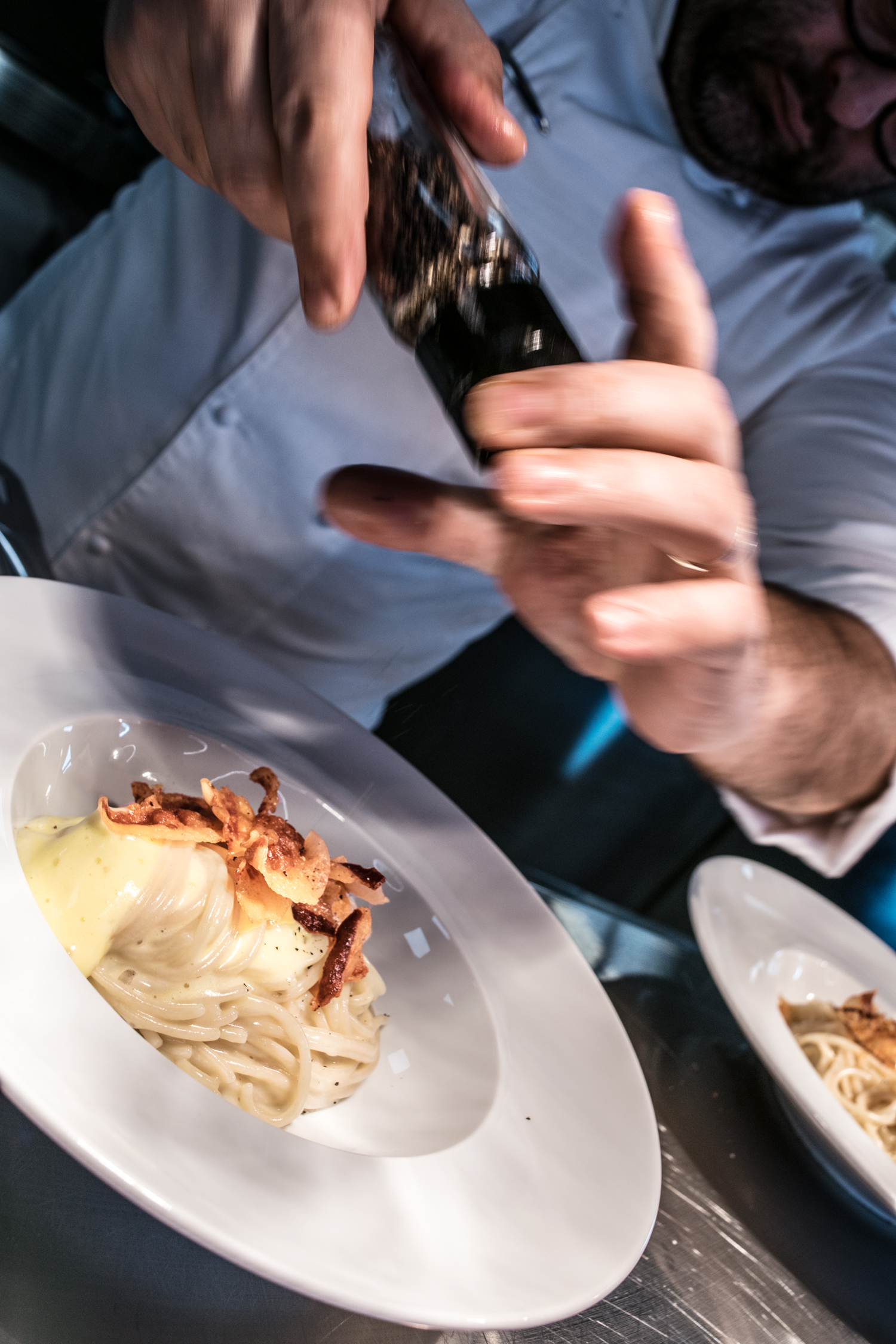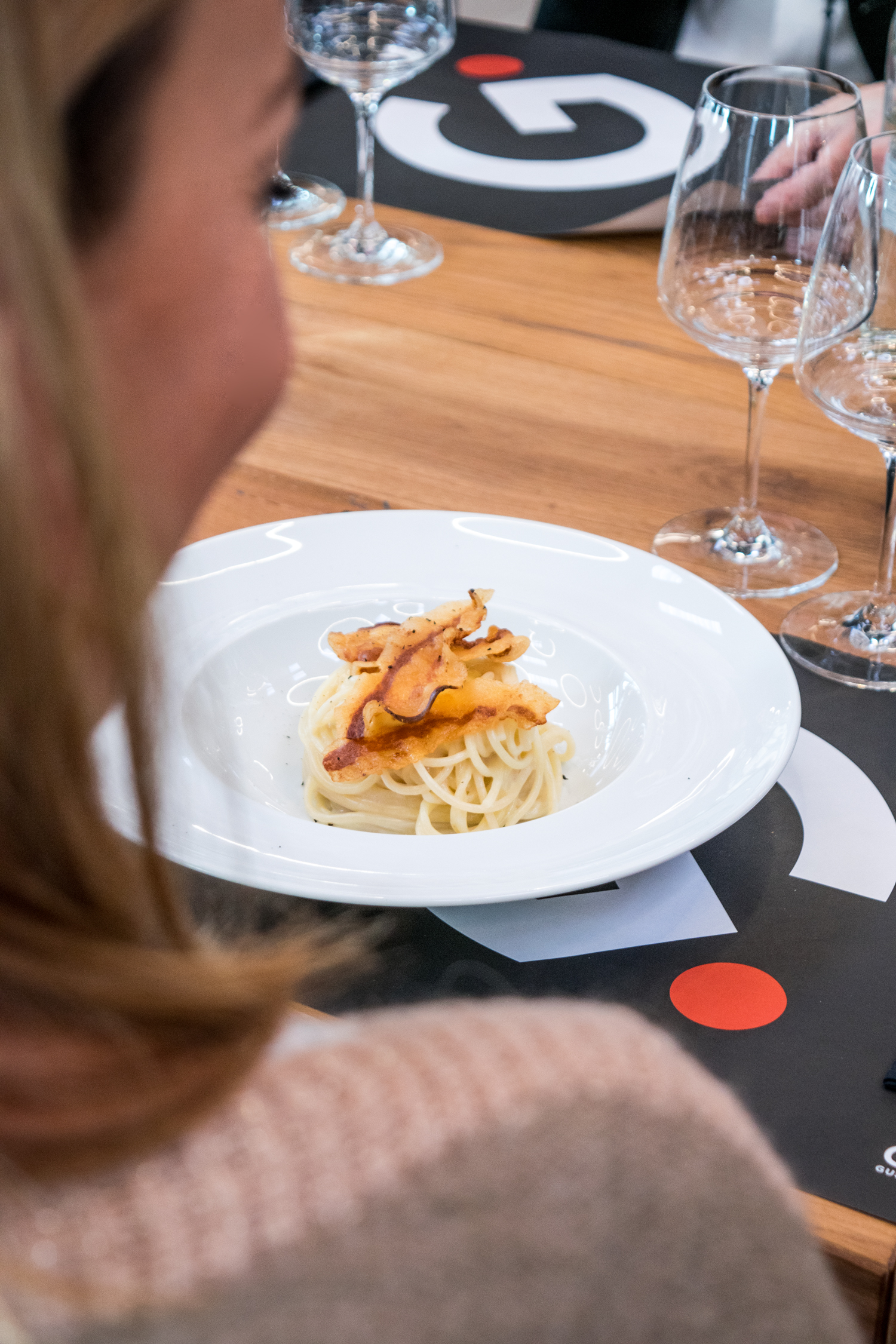 A lovely tiramisù in a glass for dessert, a very light mascarpone cream, almost weightless, with coffee and brioche bread. An excellent choice for a Made in FVG dessert.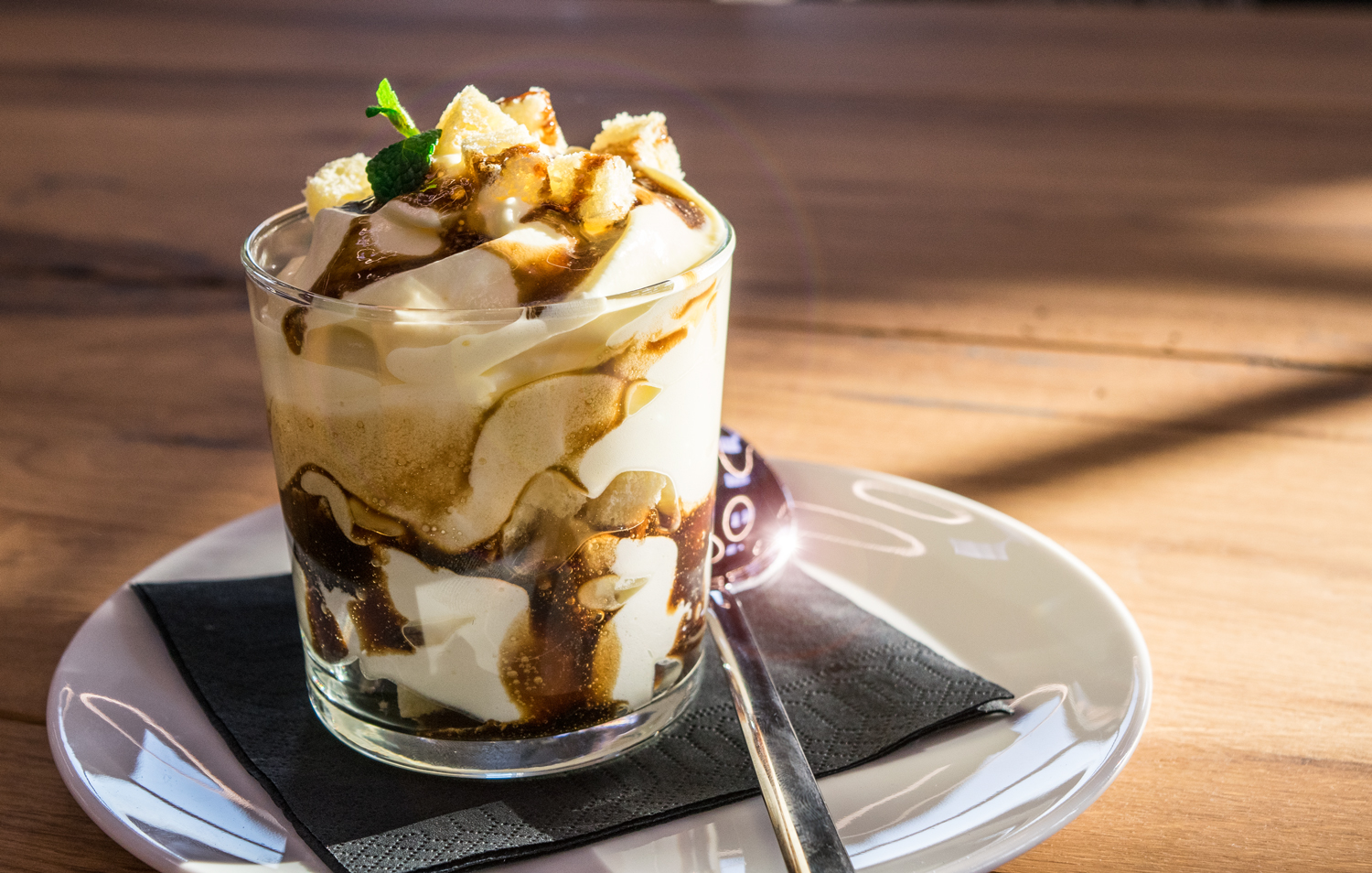 I'm definitely satisfied, I would have liked to try all the other delicious dishes prepared by Andrea and Ivan Tondat (16 Michelin stars before starting this new adventure), because here they only work with the best quality ingredients.
What now? We'll definitely need to return to taste the sandwiches, rolls, burgers and all Andrea and Ivan's treats.
Obviously I had to stop to talk to Alex as we sipped an excellent coffee (Illy); I discovered that they have an incredible cocktail selection, a great collection of gin, of draught beer with a special blend of Cittavecchia, 50 different wine labels, both local and from the rest of Italy…I think I'll stop here. I can't reveal everything or you won't have any surprises when you come by!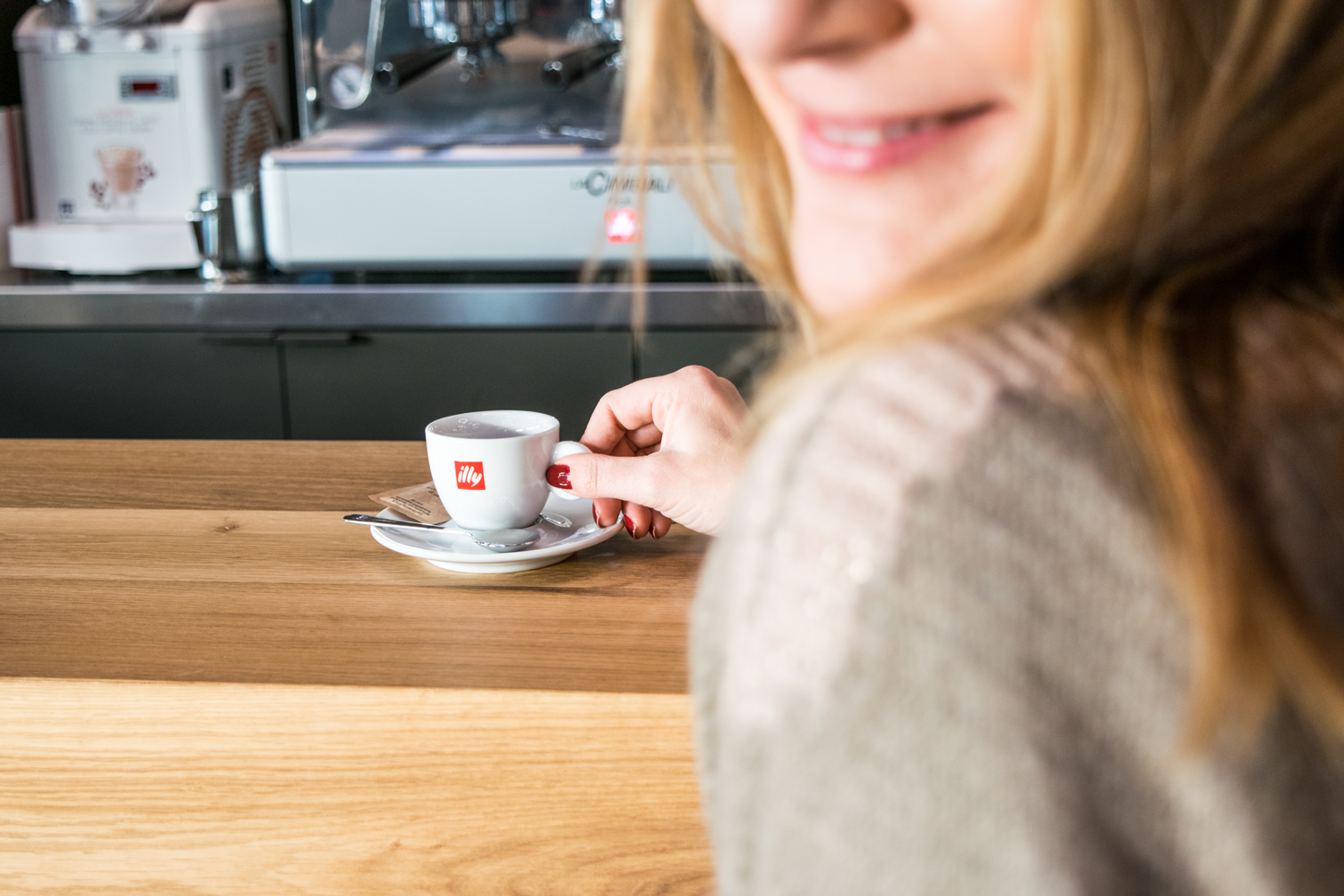 My suggestion is to stop for a visit. You won't be disappointed J
Gabin… I hope to see you soon in Trieste!!!
Ph. Tanja Tuta