I'm really tired of hearing people say "It's a pity Austrian food is so bad"! I was talking about this the other day with someone.
Of course, being Italian we're priviledged, as well has having an excellent cilunary tradition, we have excellent products. It's an easy win 😉
But, you know what I think? Austria is the best place to eat fried food, they prepare them superbly and you can order an excellent Wiener Schnitzel or a fabulous fried chicken practically anywhere. But the birthplace of the Sacher cake is much more. Just pick up any guide and you'll find a few place for a refined dinner and excellent servings.
One of this is definitely the Lagana, a restaurant I had already suggested in my previous article, but it's so special I think it deserves its own space. Here it is.
Located inside Villach's Holiday Inn hotel (a hotel chain not known for being luxury, rather a medium/high quality), in a building facing the Drava, Lagana restaurant – which has two hats on the Gault-Millau guide – also has a wonderful bar where they prepare excellent cocktails and drinks.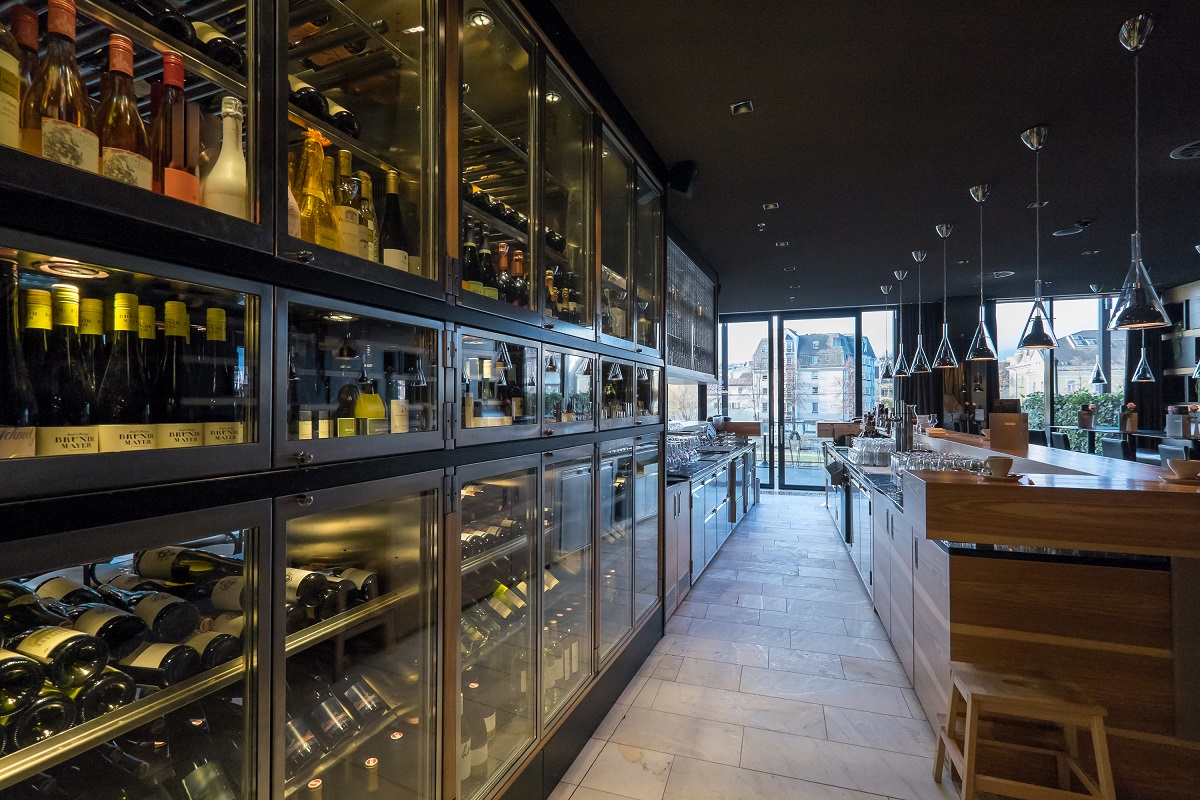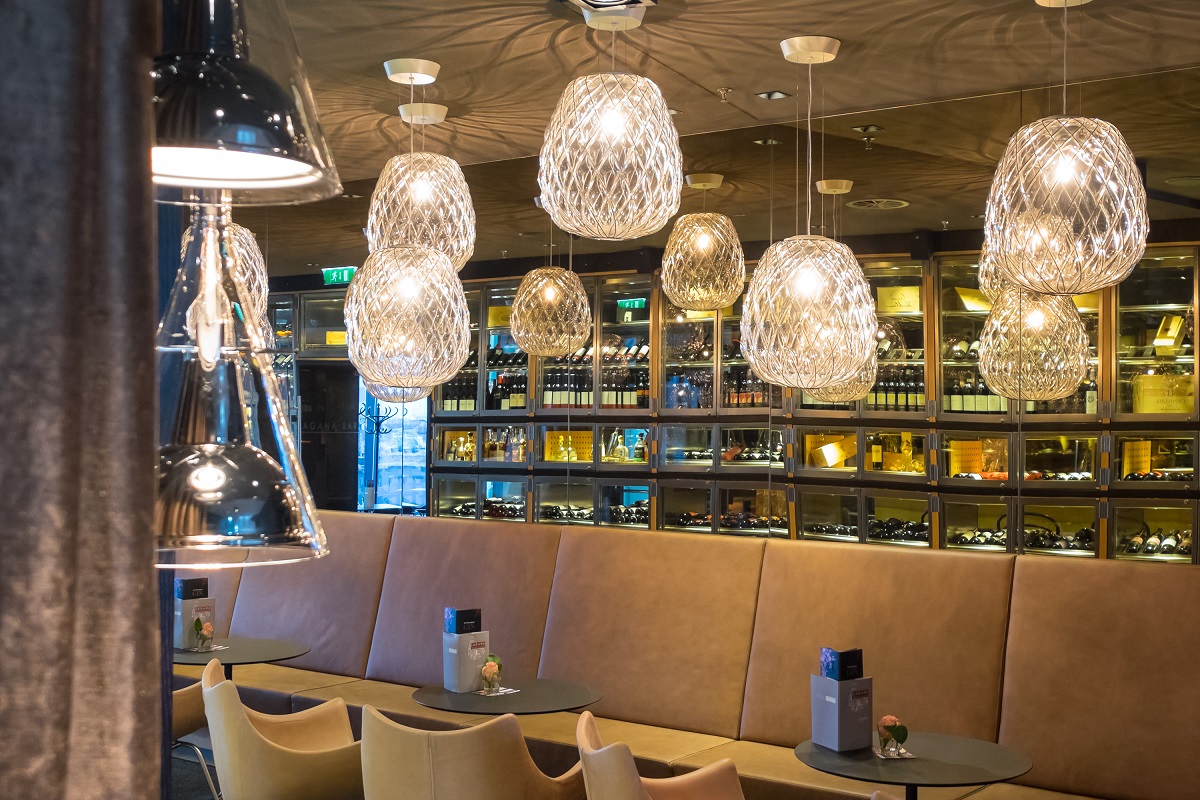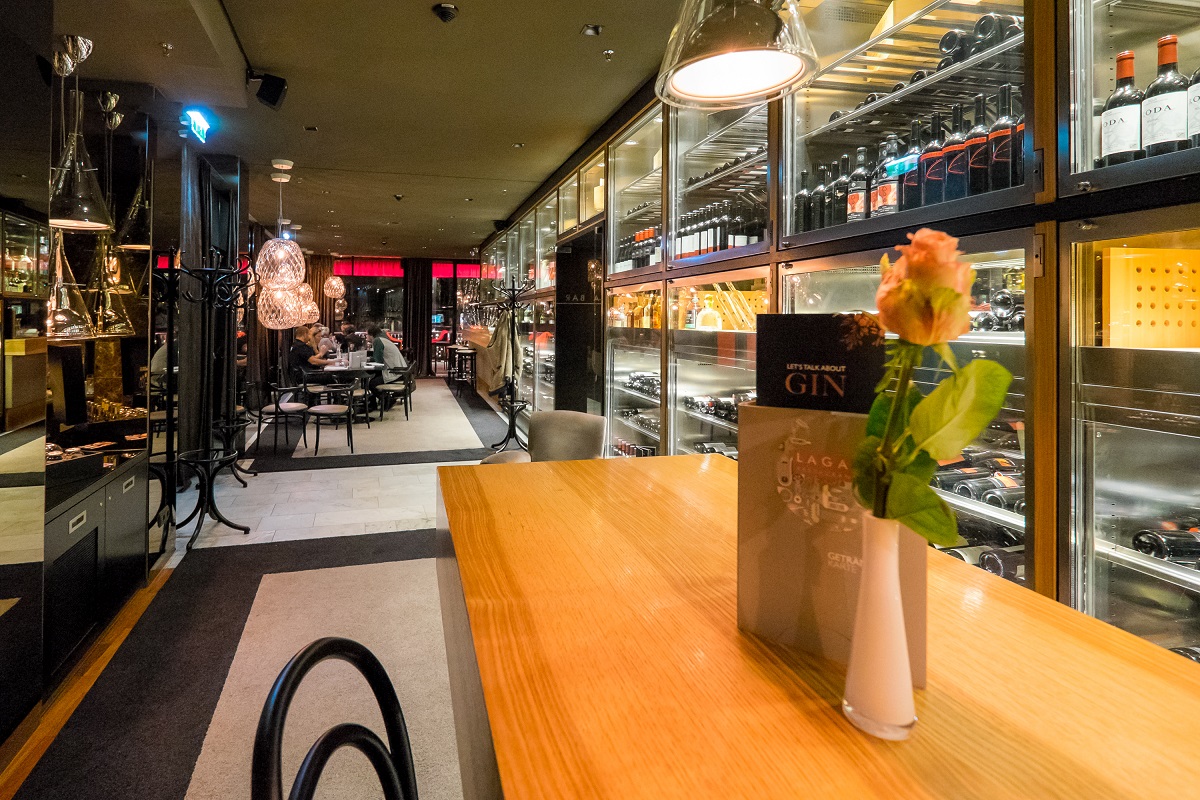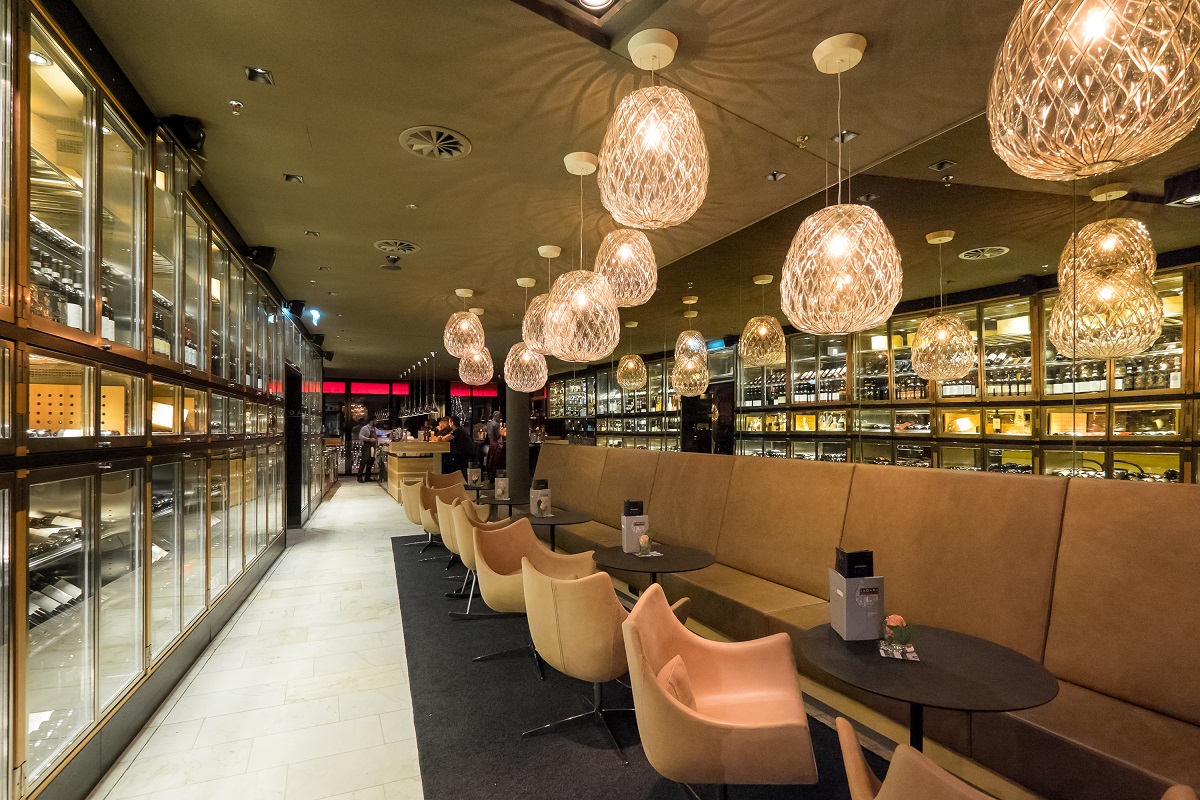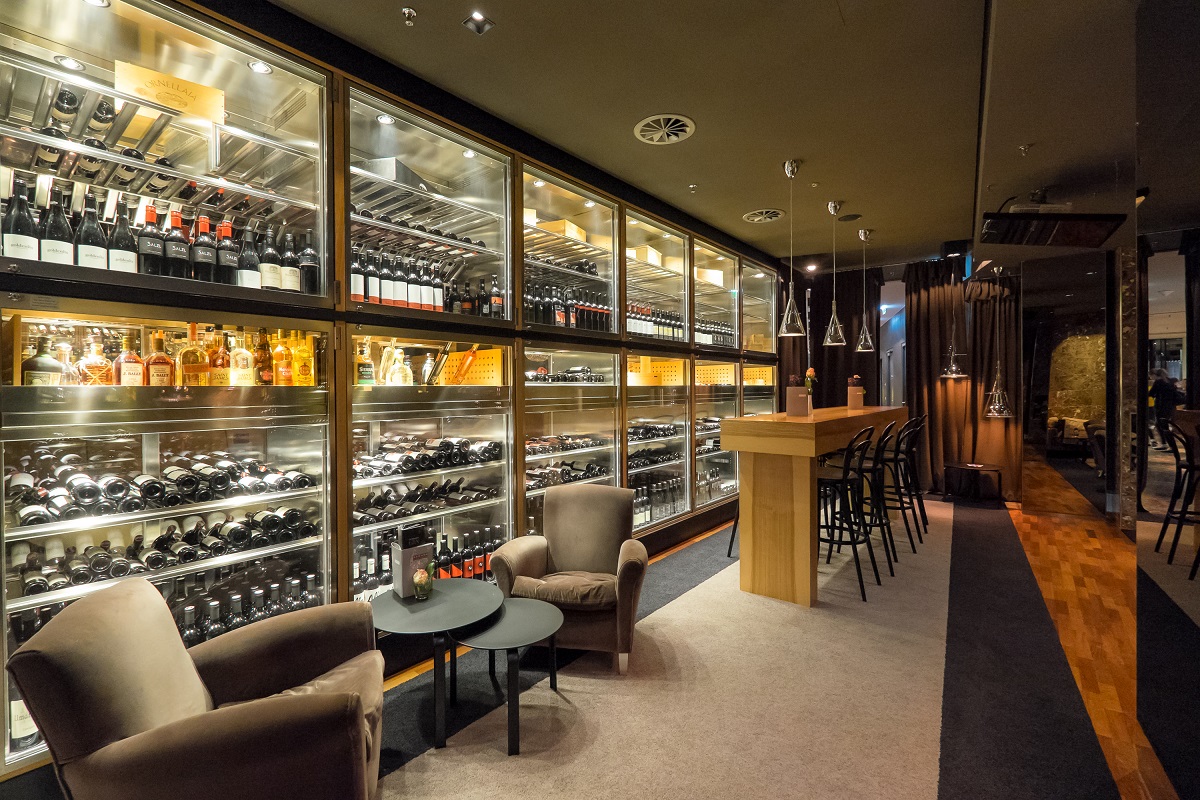 The environment is refined, elegant and welcoming, and thanks to large windows you'll be facing a wonderful view of the city during your dinner, which in this period is alight with all the season's decorations.
All the tables have long white tablecloths to the ground, all wonderfully set and the service is quick and impeccable.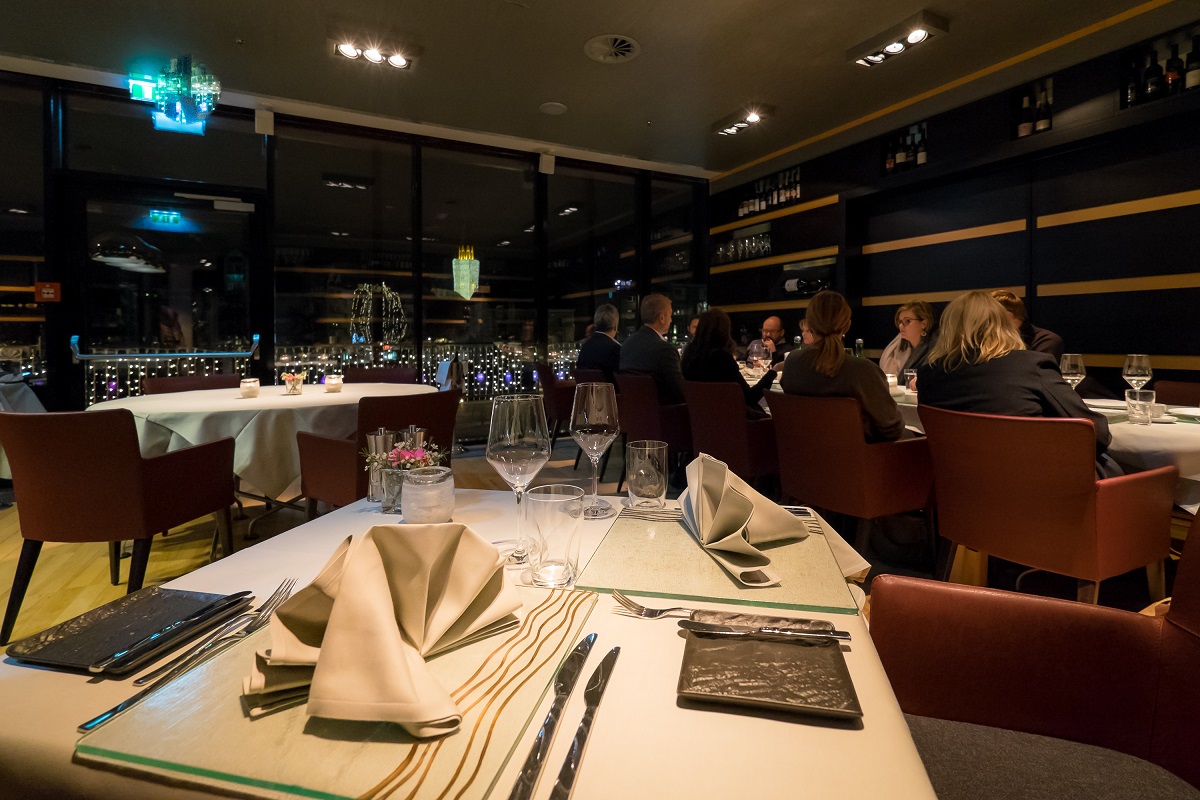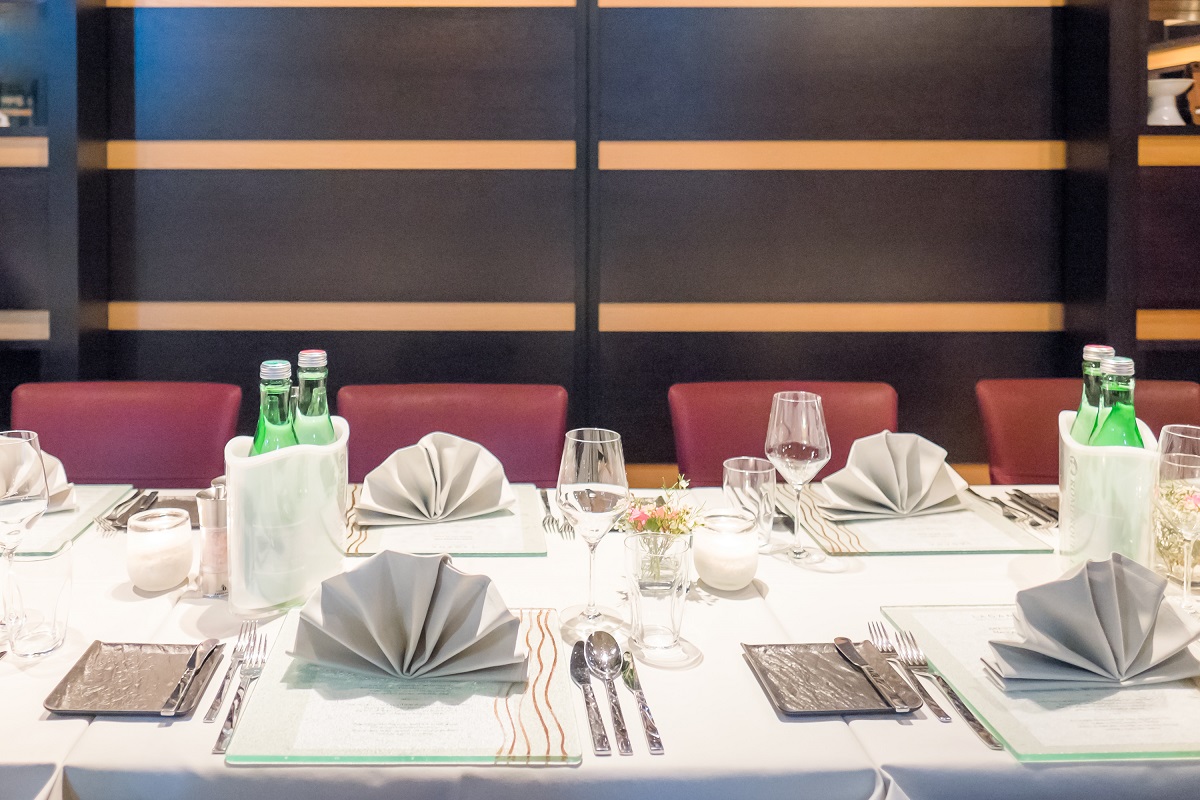 Chef Hermann Andritsch creates a fusione of mediterranean flavours – which prevail – and Asian cuisine. My dinner alternated from modern versions of Austrian traditional dishes and meat or fresh water fish dishes. But let's start from the beginning: the bread.
Once I'm seated they serve a rich platter filled with focaccia, bread and pumpkin cream; a delicious selection to help me skip through those few minutes before the starter is served. I just couldn't resist…I tried everything 🙂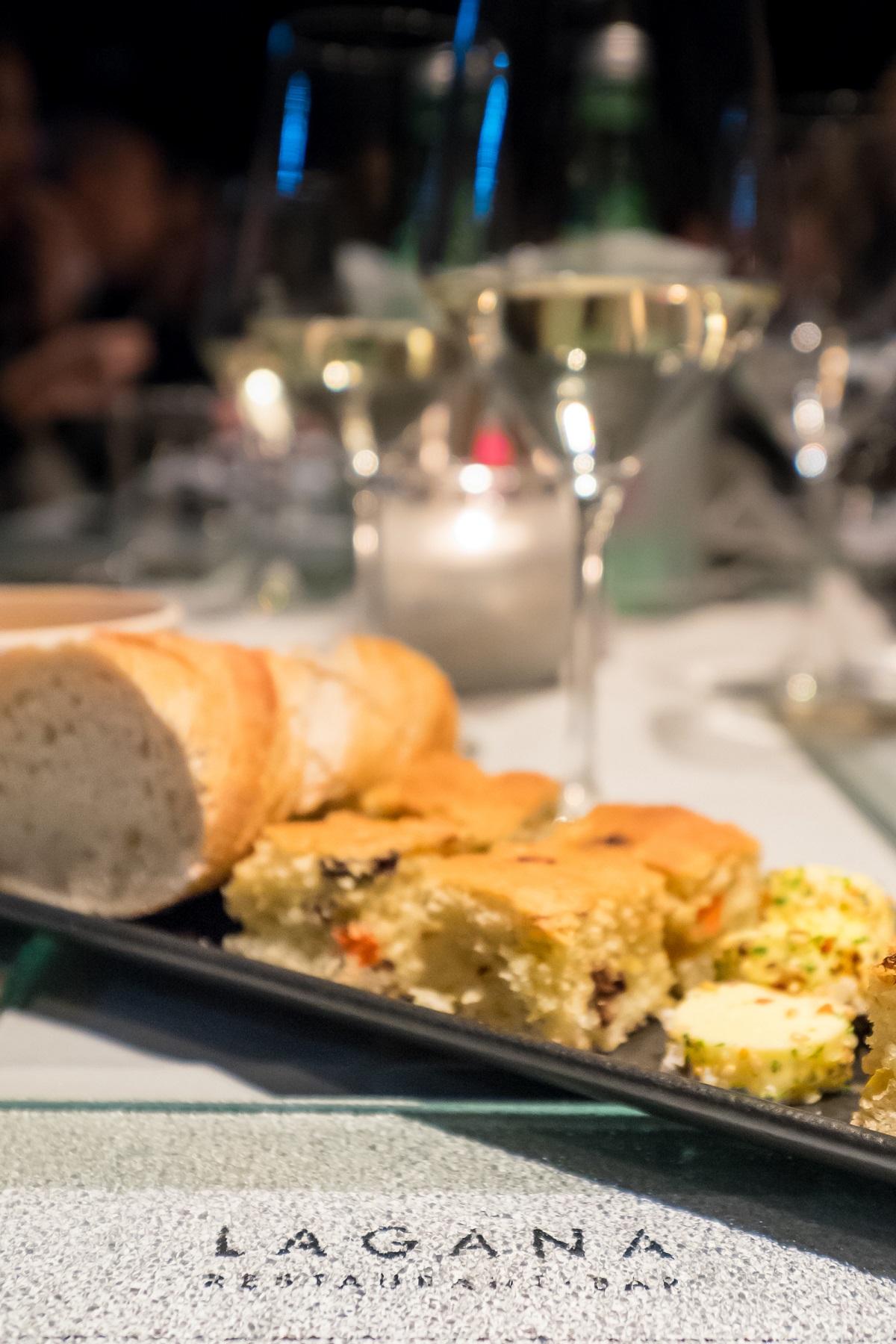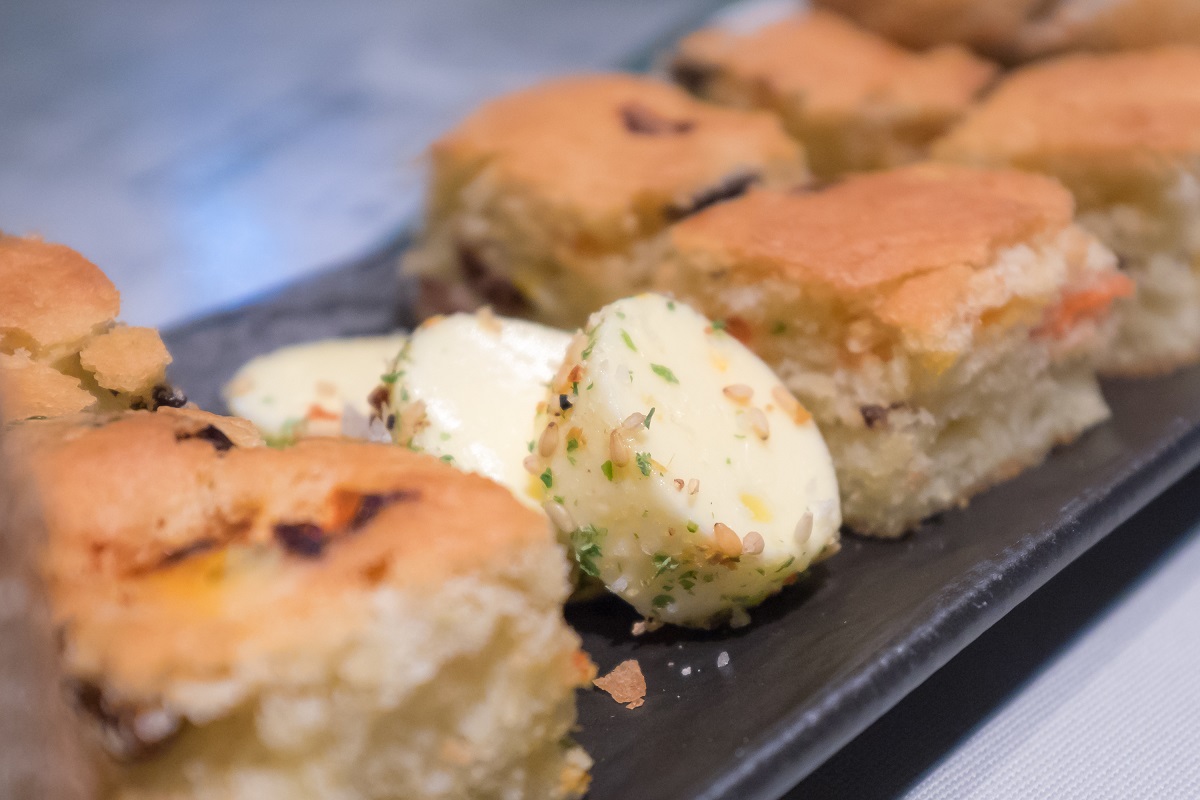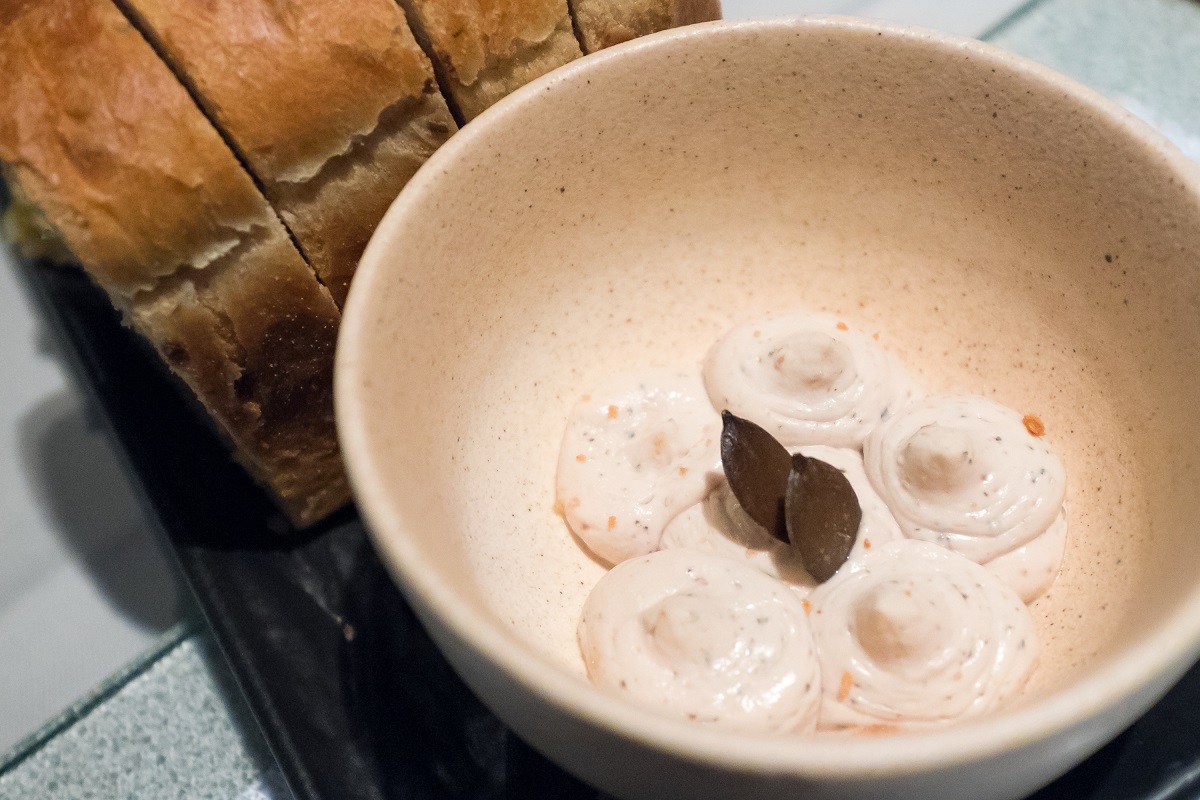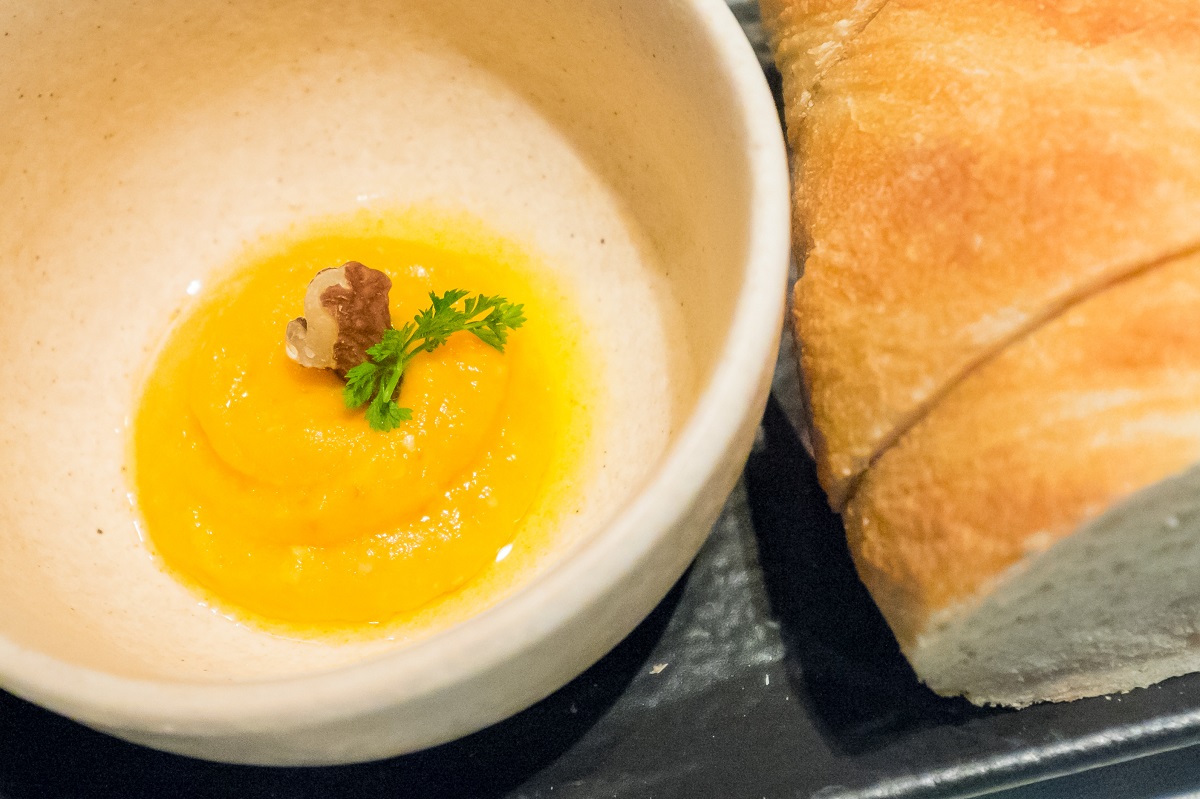 To follow, a complimentary from the kitchen, a light garlic cream that reminds me of the traditional Austrian soup. This is much lighter than the traditional dish, a fluffy effect! I taste a little almond that was added to the recipe.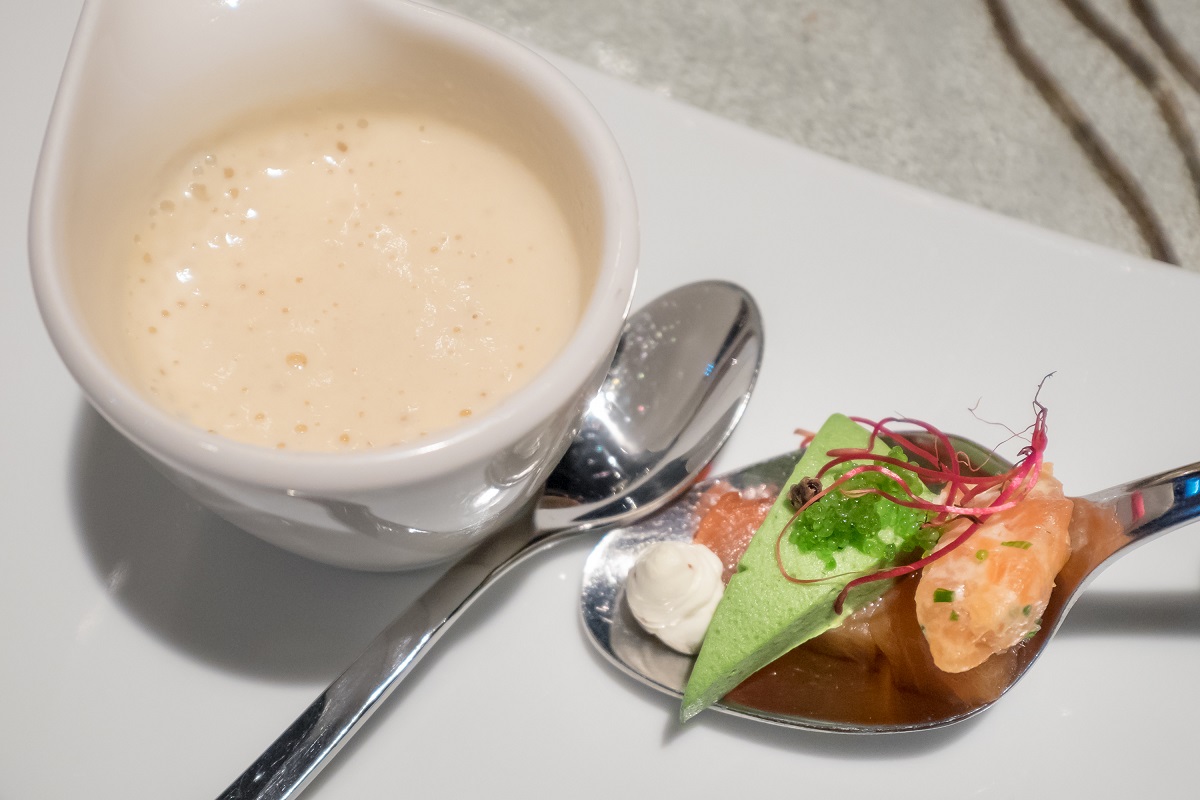 But let's talk about the appetizer! A carpaccio with beef tartare, served on a pepper cream (it's hard to see underneath each slice of meat), a crunchy parmesan chip and tasty quail egg. Excellent.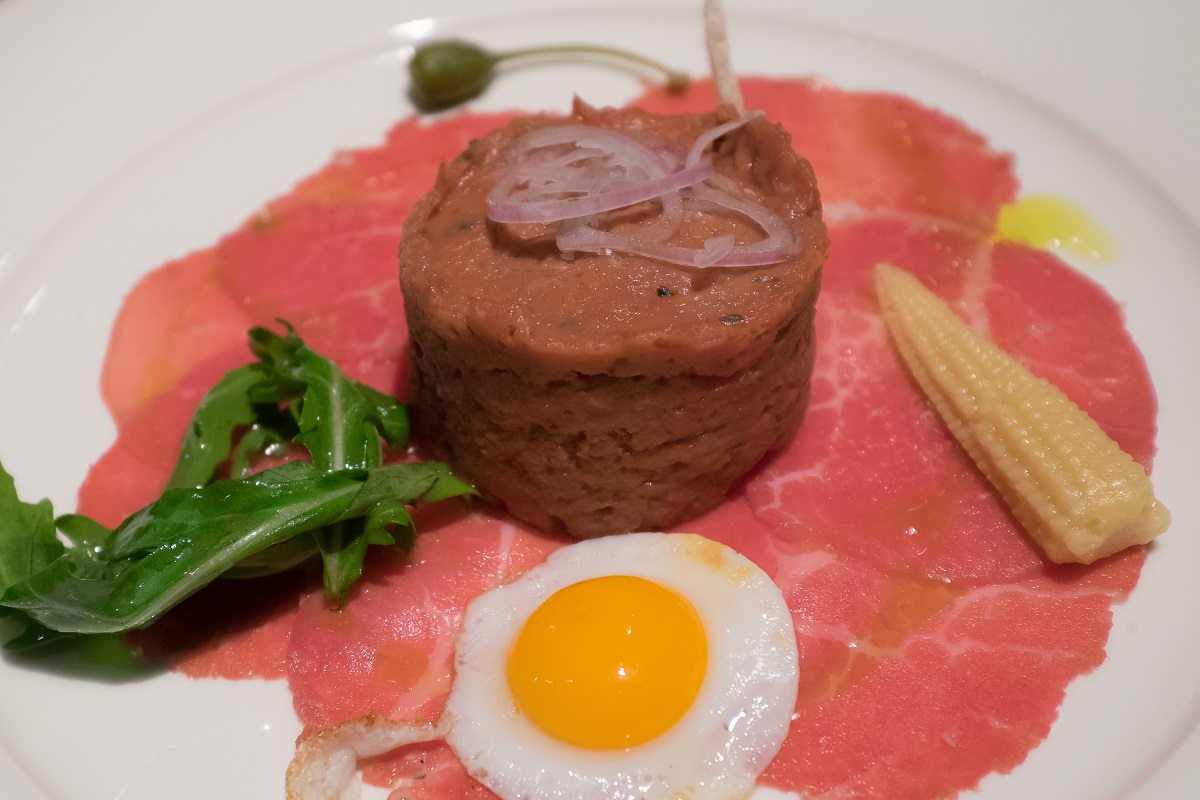 At that point, I had already finished the bread, but I can assure you that this serving could be more than enough for your dinner. I could be, but not for me.
Here's the first course, a traditional soup, but very special becuase it's of topinambur. It's accompanied by a roll with arctic char and caviar (arctic char caviar).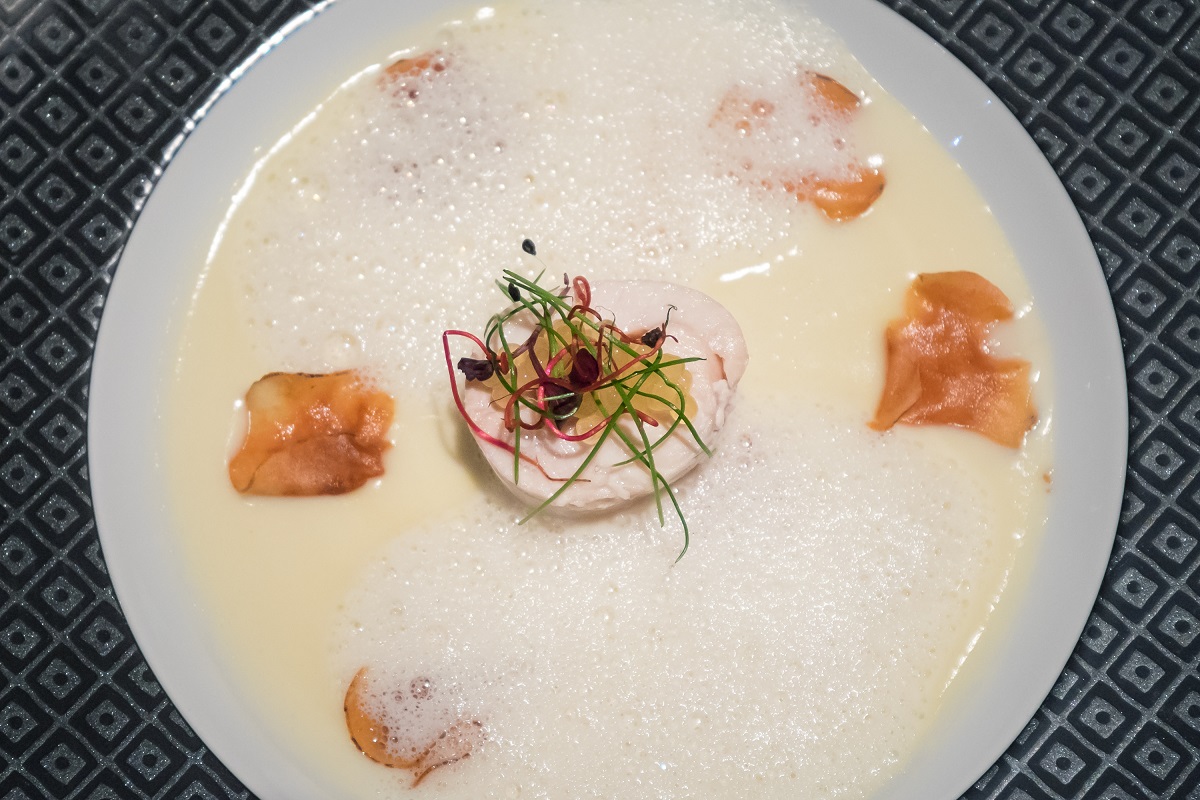 I'm very surprised by the portion sized. Usually in a restaurant like this they only have a few small bites in each dish, but here each plate is nicely full. Unfortunately, I was so curious to taste each dish that I didn't manage to finish any of them… but it was all excellent!
Where were we? Yes, time for the main course. I tried the "Kärntner Lax'n" fillt, a trout with roasted vegetables, spinach and a lemon and basil cream, while Andrea (my trusted photographer) tried the Nantaise duck, very crunchy with orange juice, dumpling, elderflower cabbage, chestnuts and quince…obviously, the advantage of not being alone is that you can order more than one dish so you can try different flavours.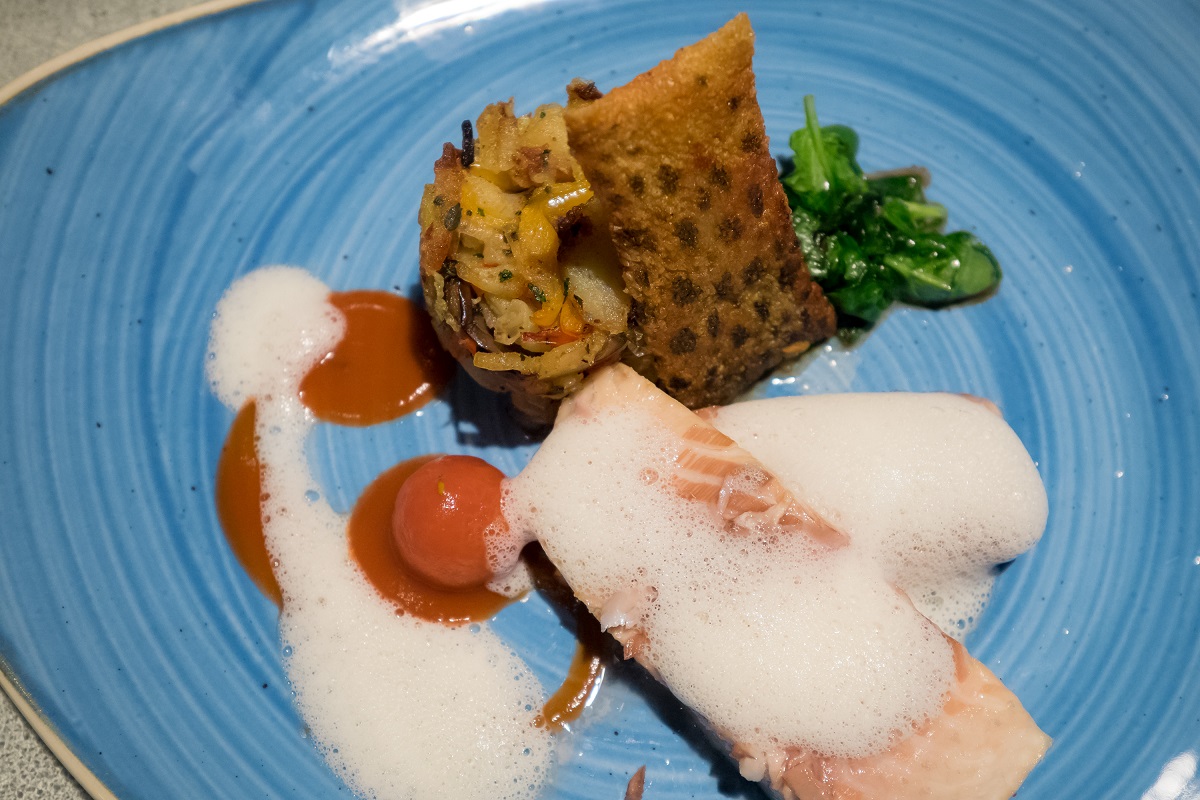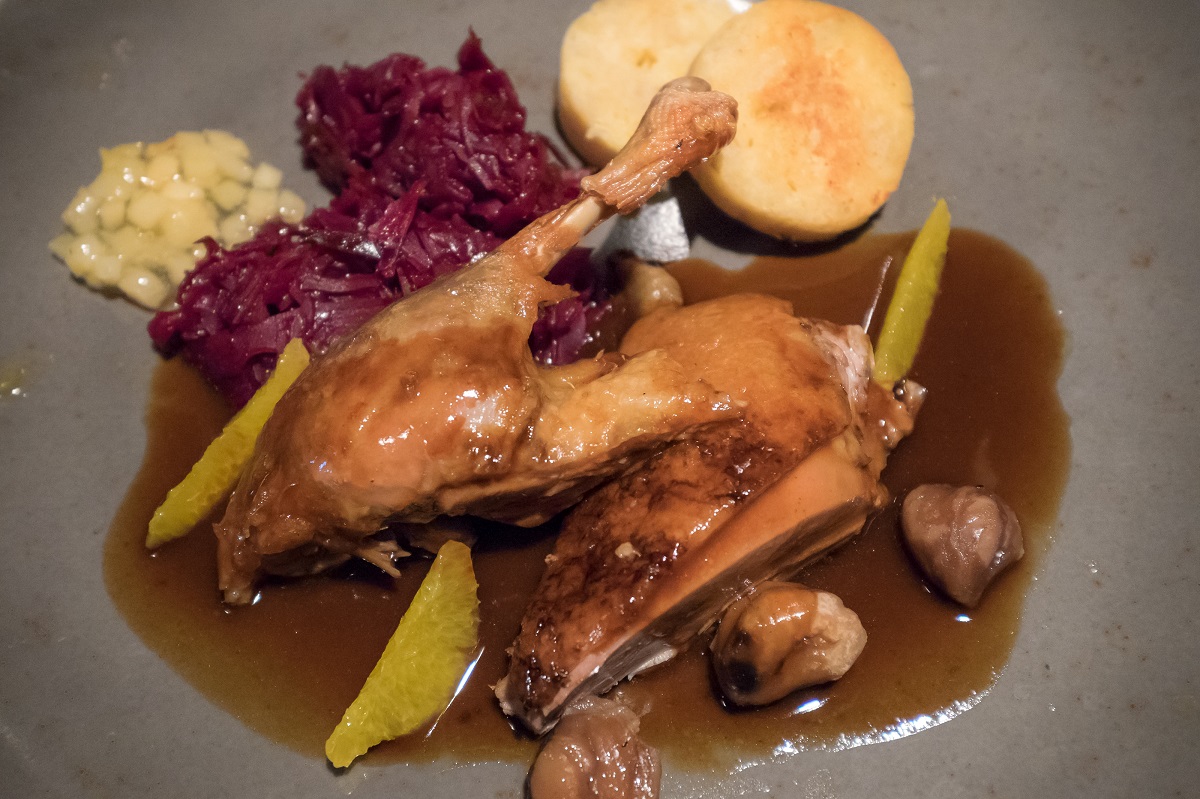 I can assure you that both the meat and the fish were superb, an inexplicable harmony of flavours J
And after a glass of wine and a little conversation it's already dessert time; a passion fruit mousse and in the little glass a dark chocolate and cappuccino sorbet.
After the final chocolate they offered, I could barely make it to the lift to get to my room. Fortunately, I was a guest of the hotel, so I was able to enjoy my meal with a more relaxed attitude.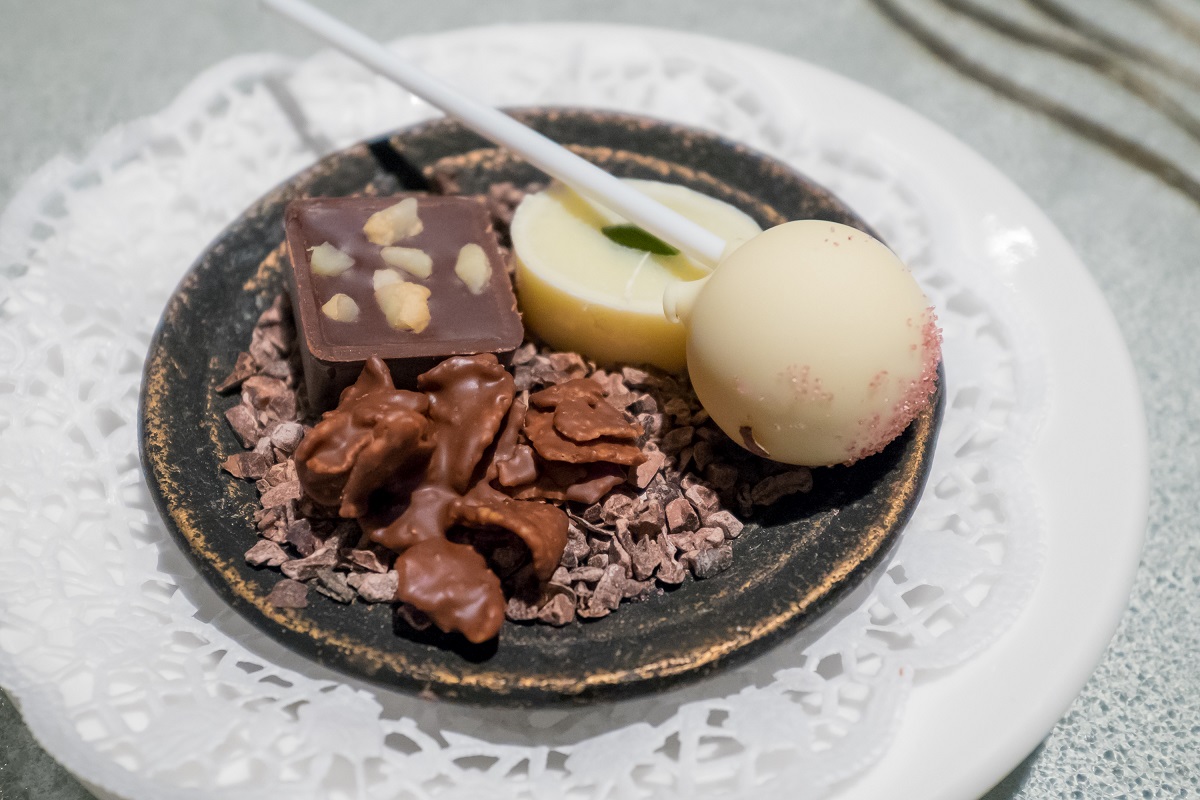 The last treat of the evening was the wonderful view of the city from the window of my bedroom. The lights of Villach accompanied me gently into Morpheus' arm.
Oh, and next time you hear anyone say Austrian food is not good…well they'll have to face me!
Ph. Andrea Zangrando