Just a 5-minute car trip to reach another country and discover new tastes and new places: one of the many perks of living in a town on the border!
Today I'll be visiting Ruj, Dol pri Vogljah (Dutovlje), a small town just 1 kilometre from the border of Monrupino.
Here, surrounded by the nature of the Karst, 300 meters above sea level, even on the hottest summer days it's possible to find a little fresh air. The temperature is 3 degrees' cooler compared to town, a little breeze… and the heat wave of the last days is a far-off memory. And how can anything be better that having lunch under a wisteria covered pergola?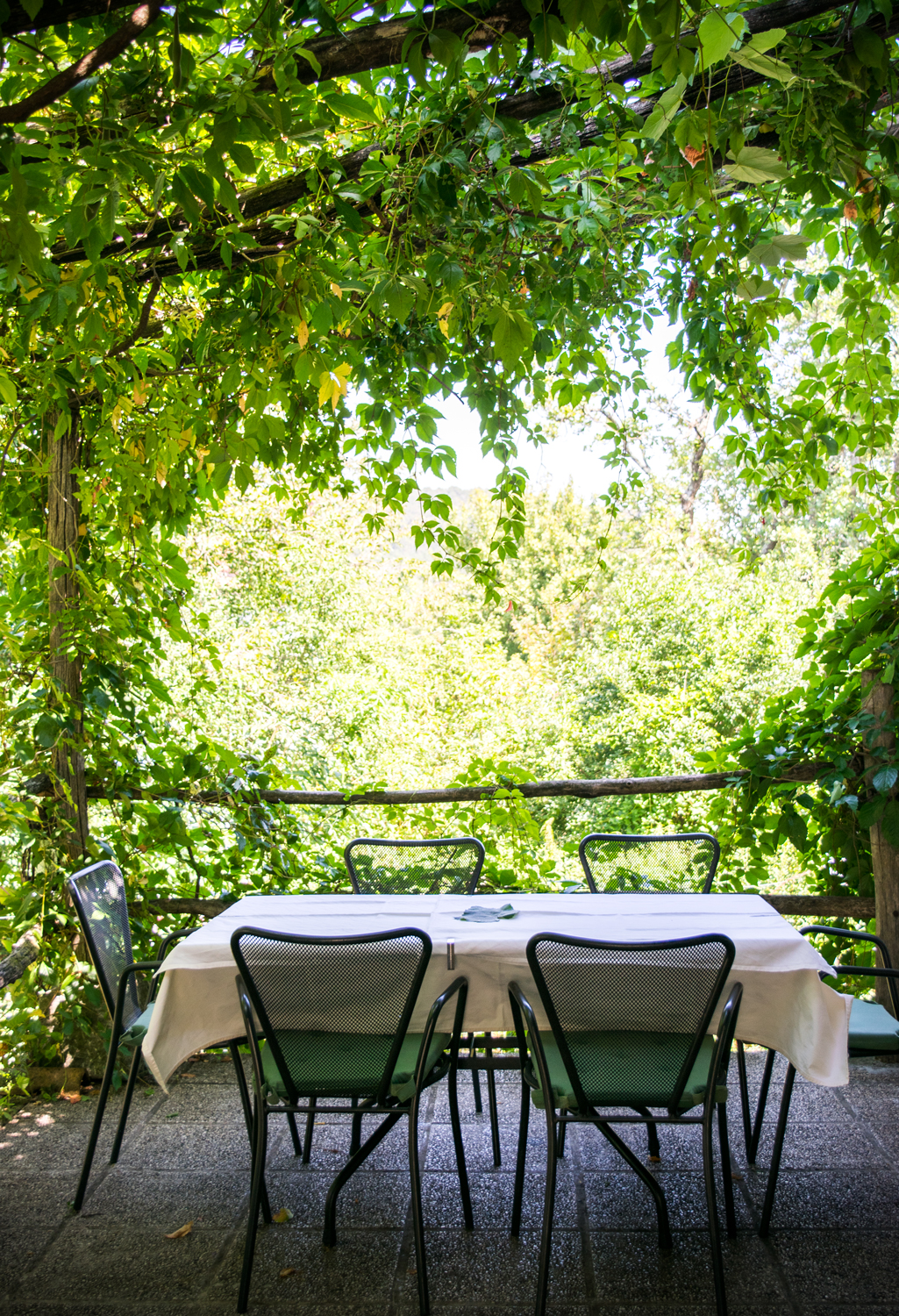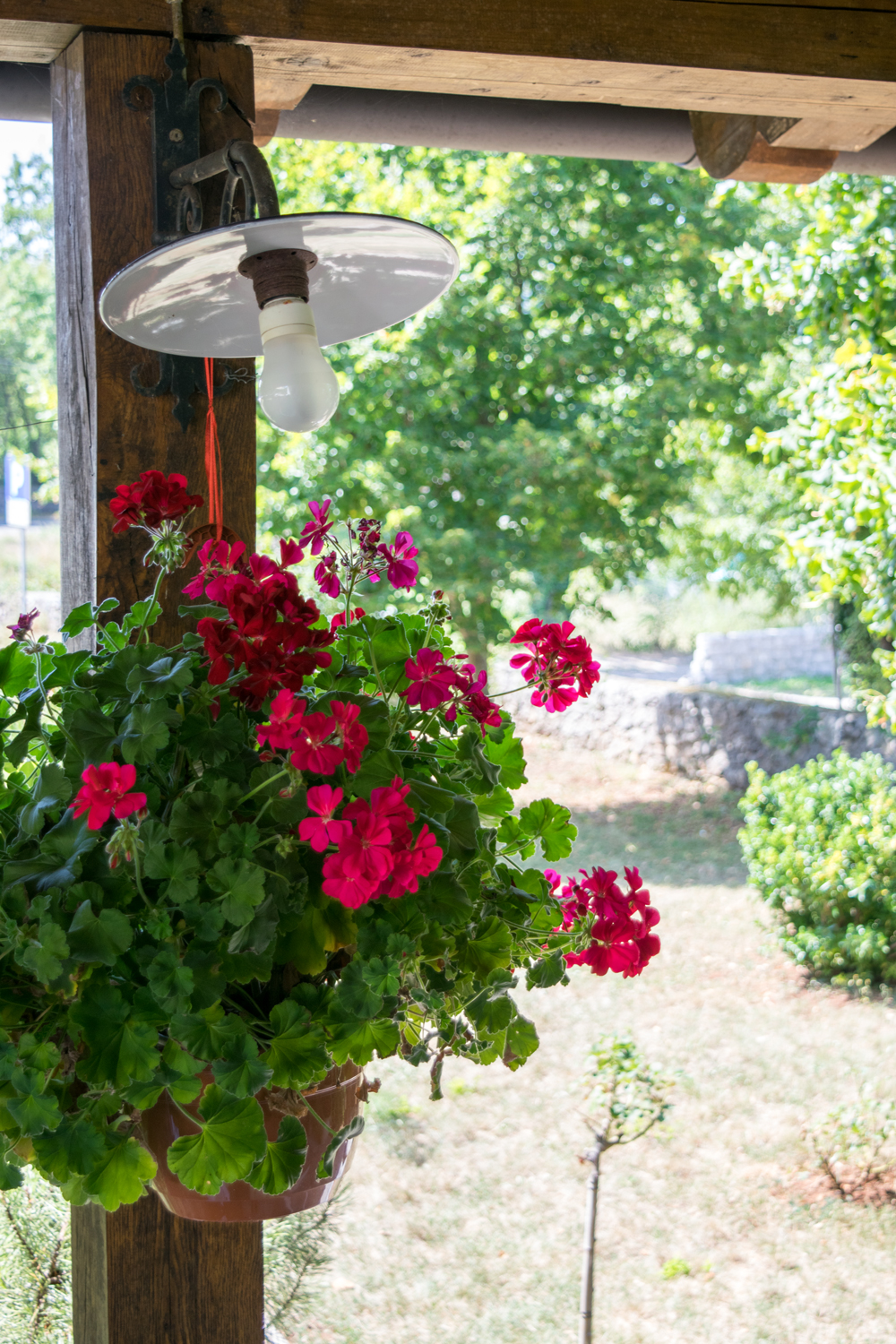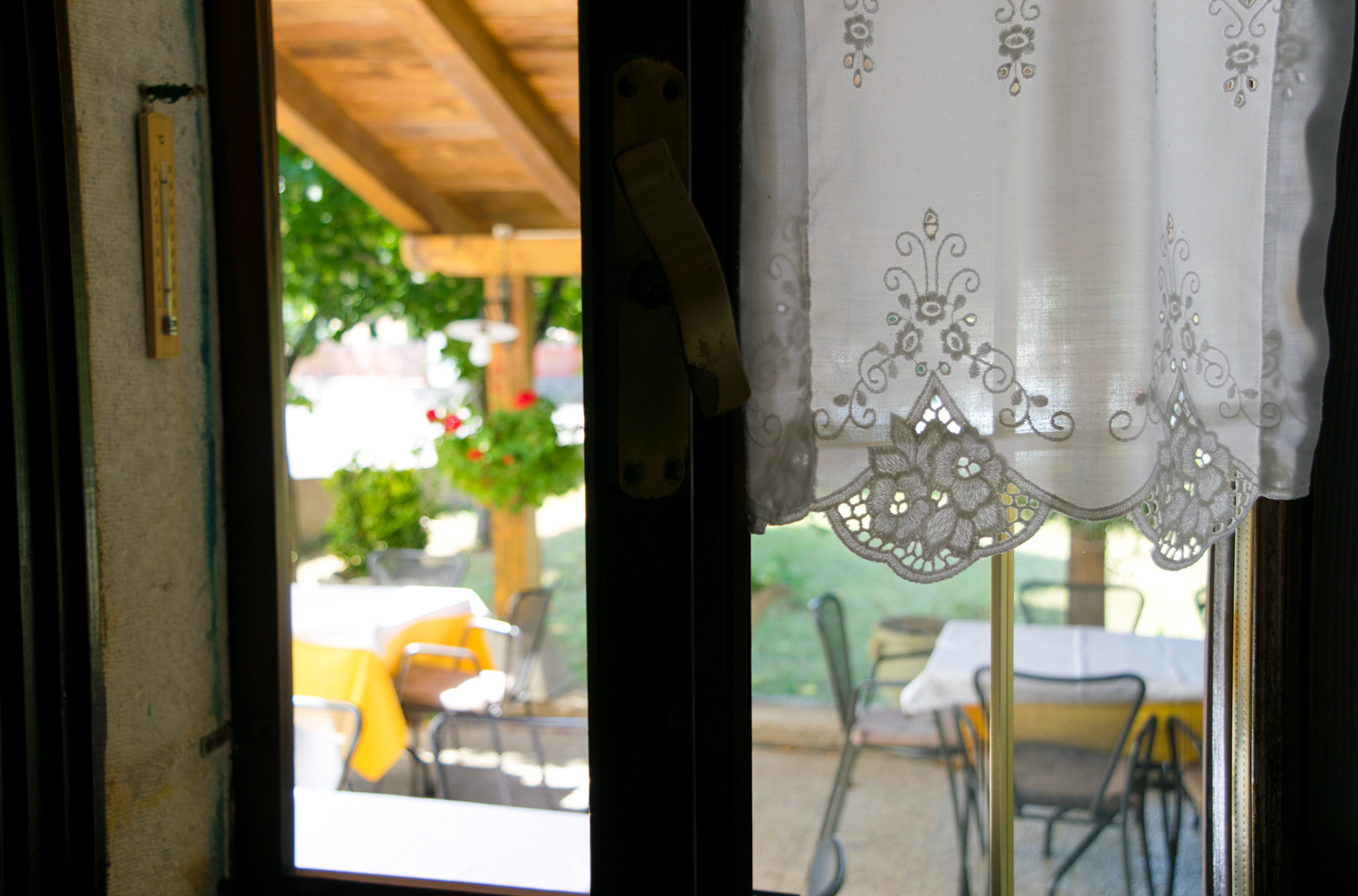 I've known Peter for years; I've had the pleasure to be a guest of this restaurant since it opened and I remember the passion that pushed him to open in 2002! His dishes are all very refined and the game meat he serves is wonderful.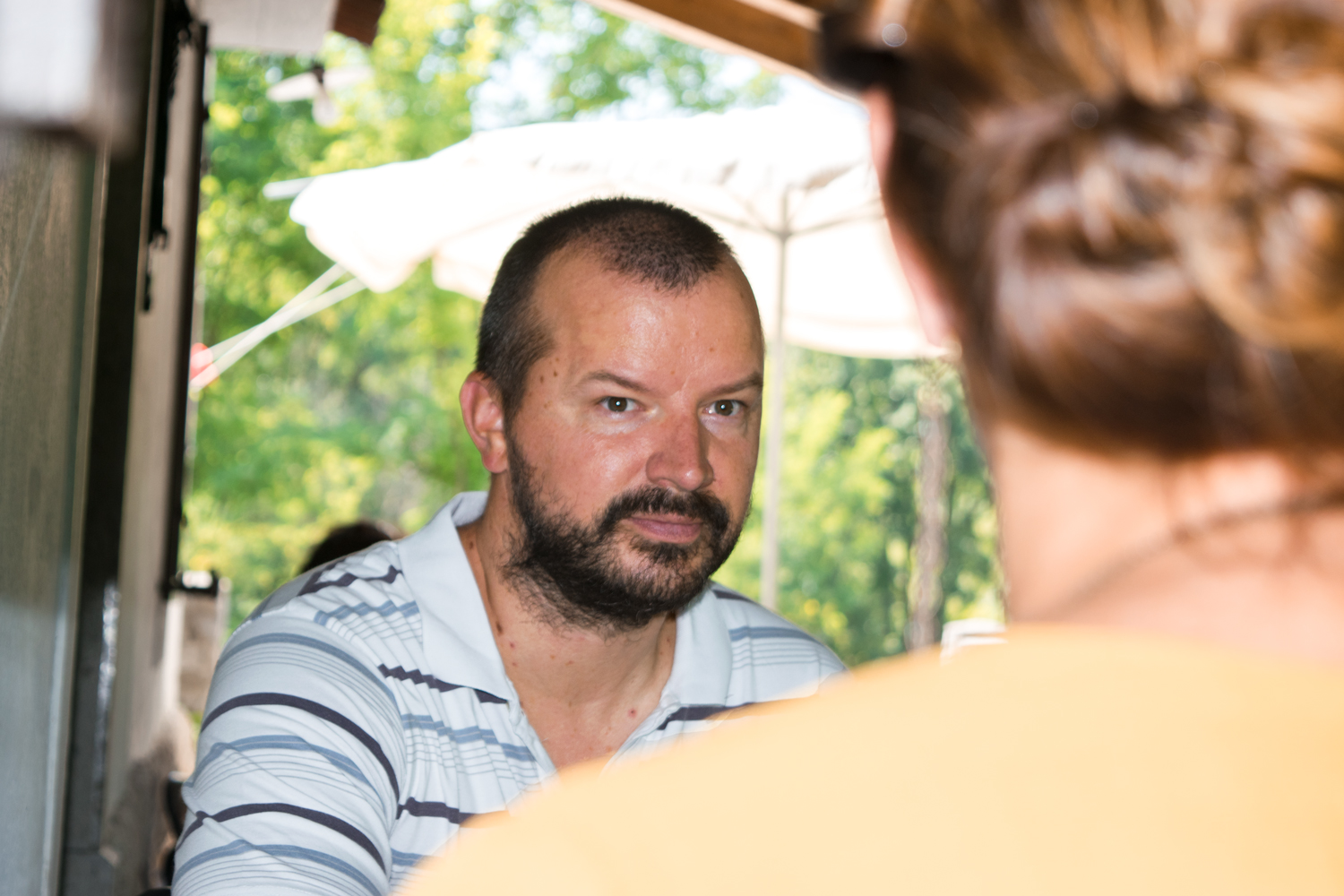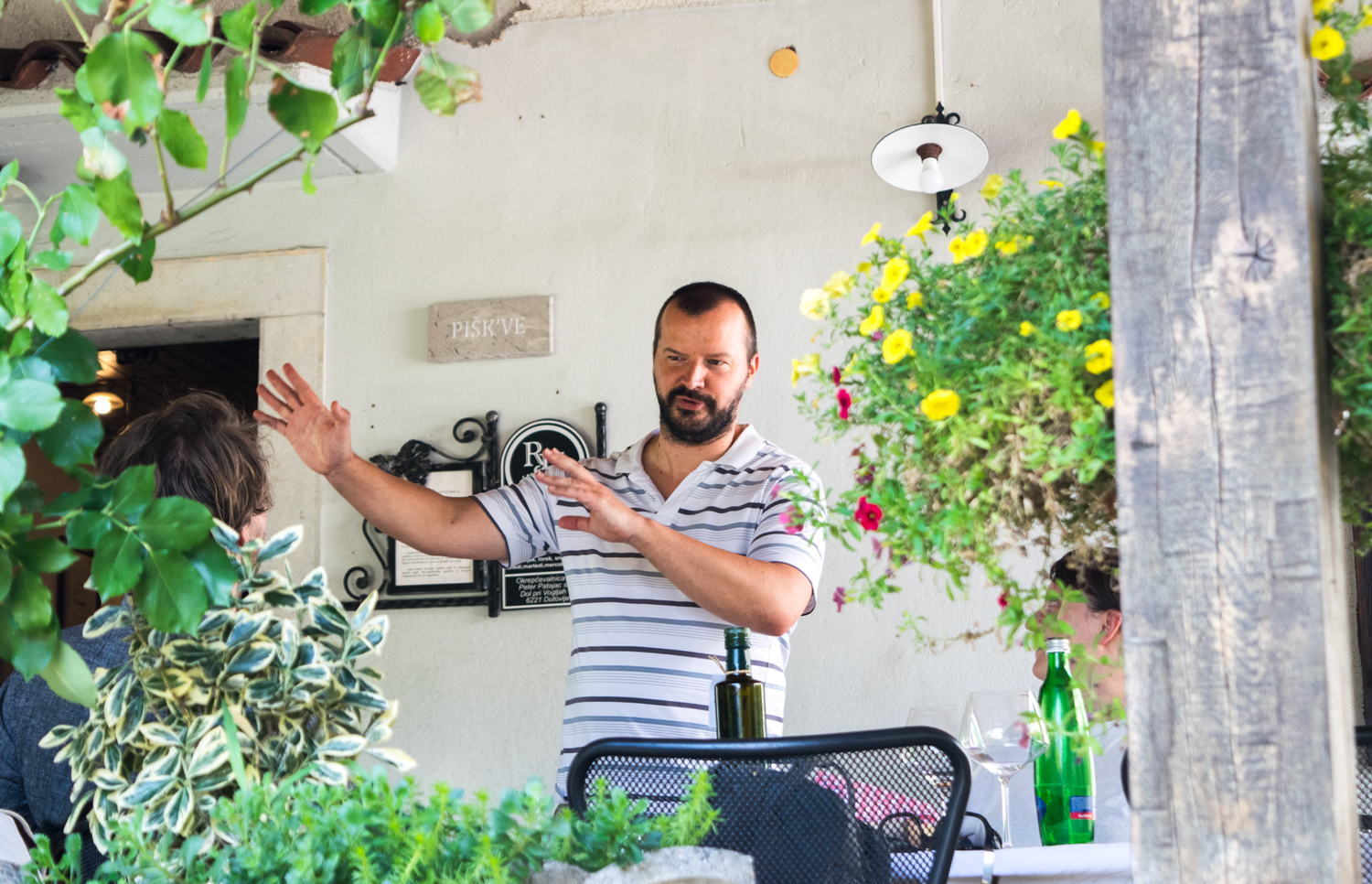 Time has flown by since then, and his knowledge has grown over that time; Ruj is still his little shrine where he keeps the best jewellery. Over the years he opened other restaurants in Slovenia to start new experiences and adventure, like the first Tapas restaurant with local product in Ljubljana (2013-2015). But his heart is still here, in this old Karst house, in HIS land.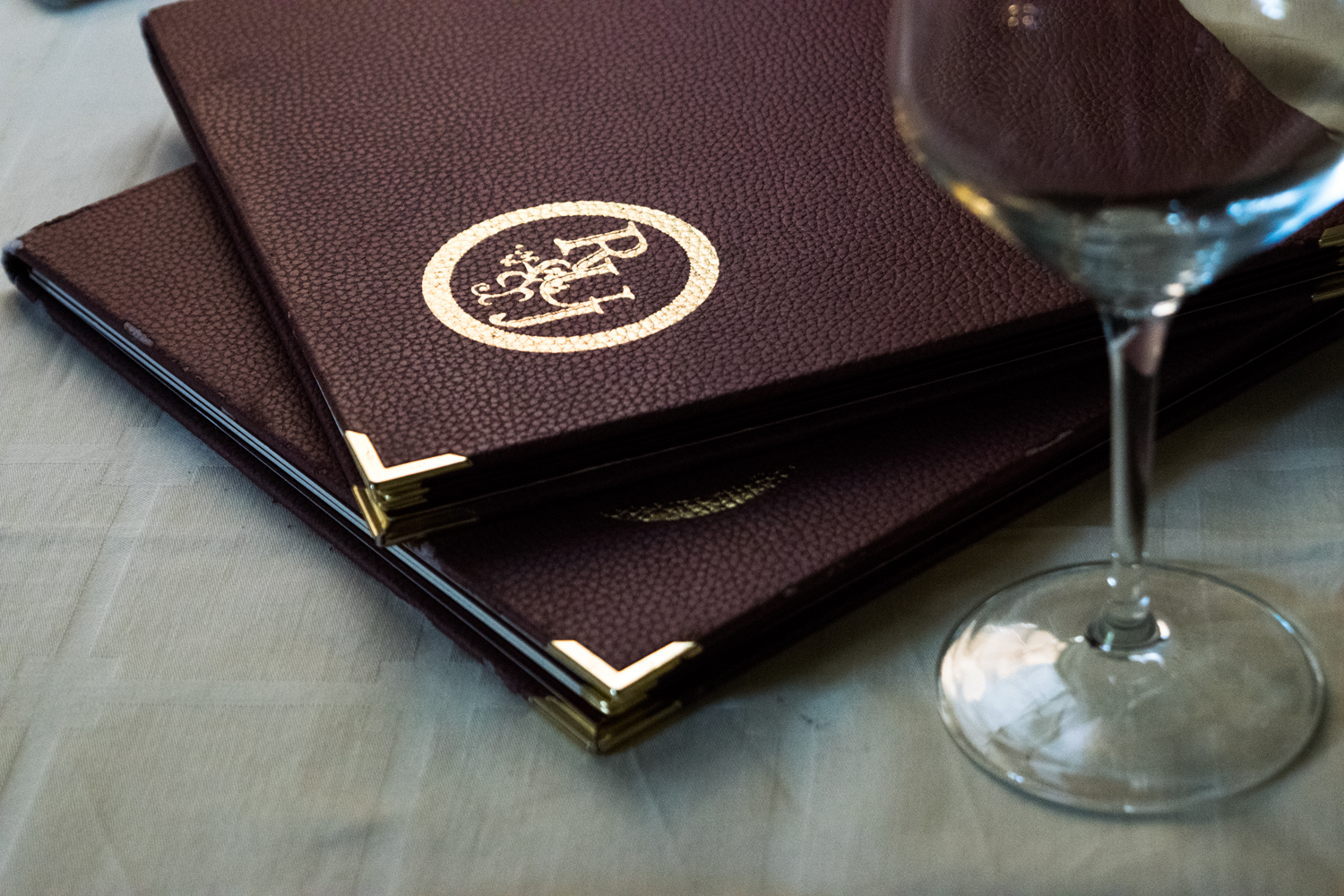 I decided to tell you about this place because he was among the first to understand the importance and the value of his land and traditions. He's clearly not the only one now. But a restaurant owner and chef who believed – and still believes – in these values, while others prefer molecular cuisine or modern cuisine, needs to be praised. He always favoured (and still does) simple recipes. The ones our grandmothers might have made.
Peter is very special: he's modern, neat, creative but without exaggerating.
He's very sincere and a little shy; It's hard to describe him differently. If one of the dishes or even just an ingredient from the menu is finished he won't even take your order. He doesn't change the ingredients just so he can serve the dish anyway.
"I don't follow the seasons; otherwise how could I serve tomatoes in December?" Honesty is his best quality; it's in everything he creates, and he sometimes seems out of tune with the rest of the picture.
But let's get back to us… what's on the menu here? Its specialty is game meat, but we won't be starting with that yet!
Let's start with the wine list, a rich selection of Slovenian labels, carefully selected from the Karst and the Valle di Vipava, all the way to the north-east in Jeruzalem (remember I've already told you about this location? Here's the article: https://www.missclaire.it/travel/un-tour-tra-jeruzalem-e-ljutomer-in-slovenia/).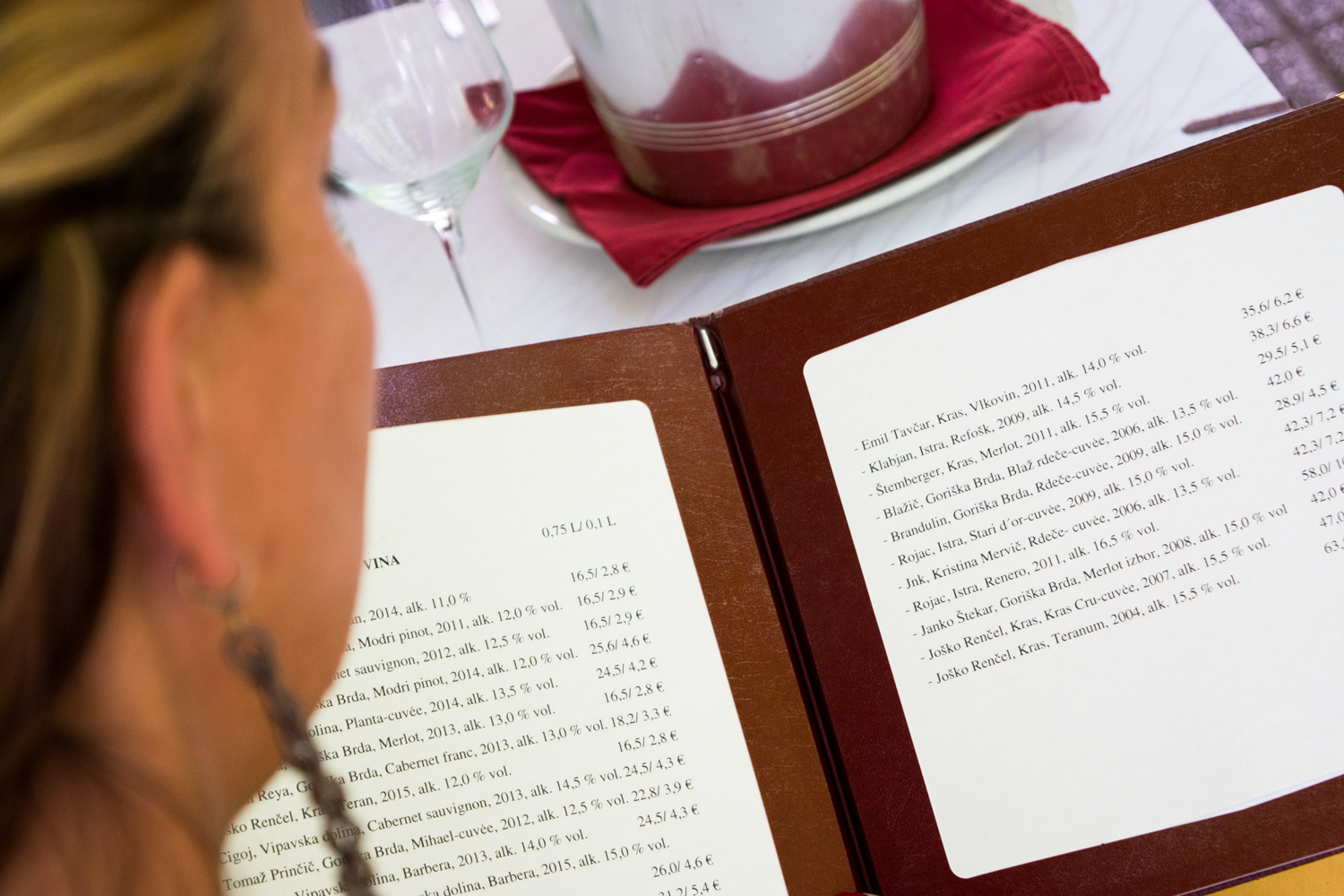 But let's talk about food! As a starter an excellent cold dish is what you need on such a hot summer day… I tried the pork carrè cooked at a low temperature, served on a cream of white beans and mint. On the side a fennel salad.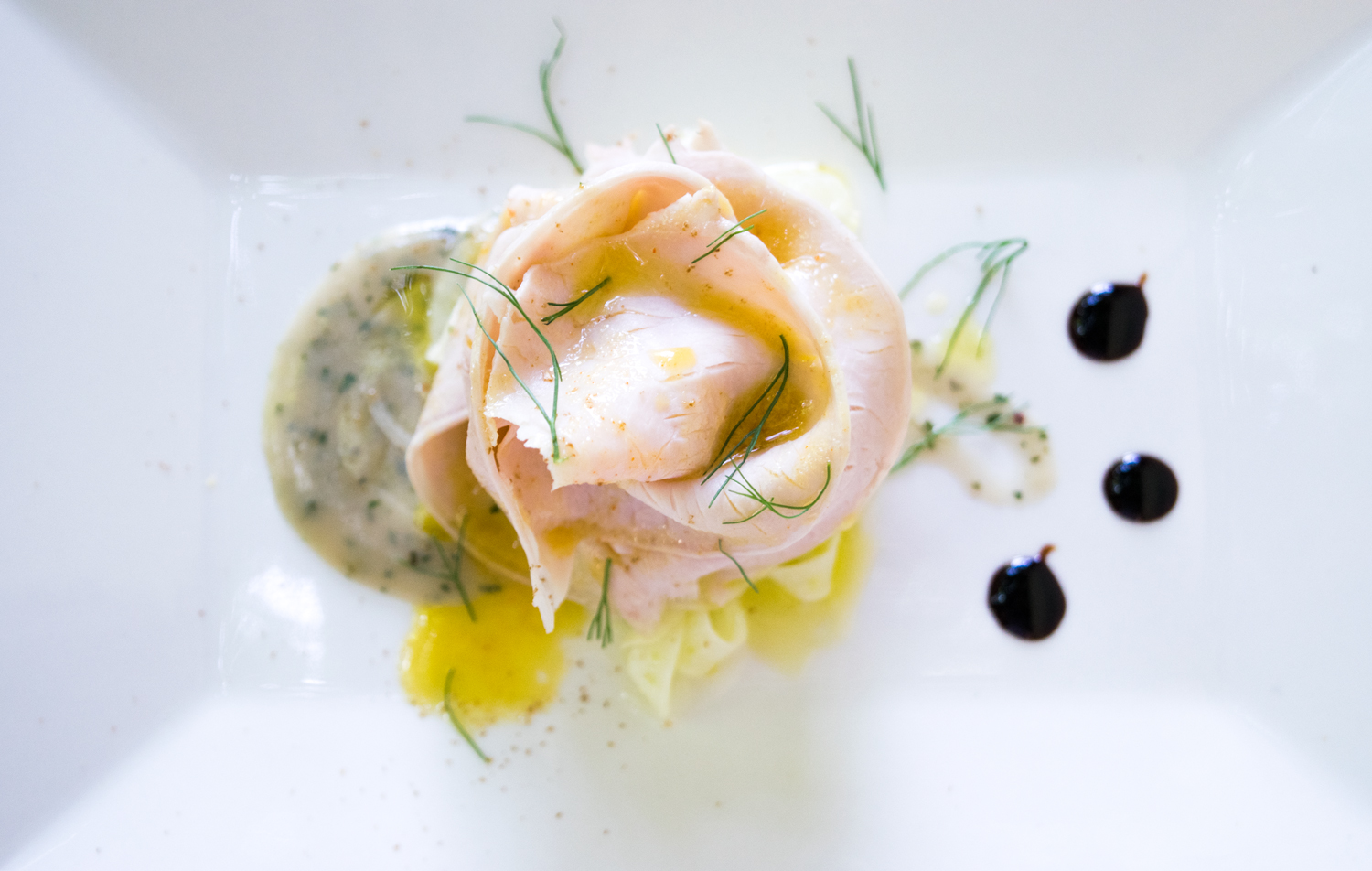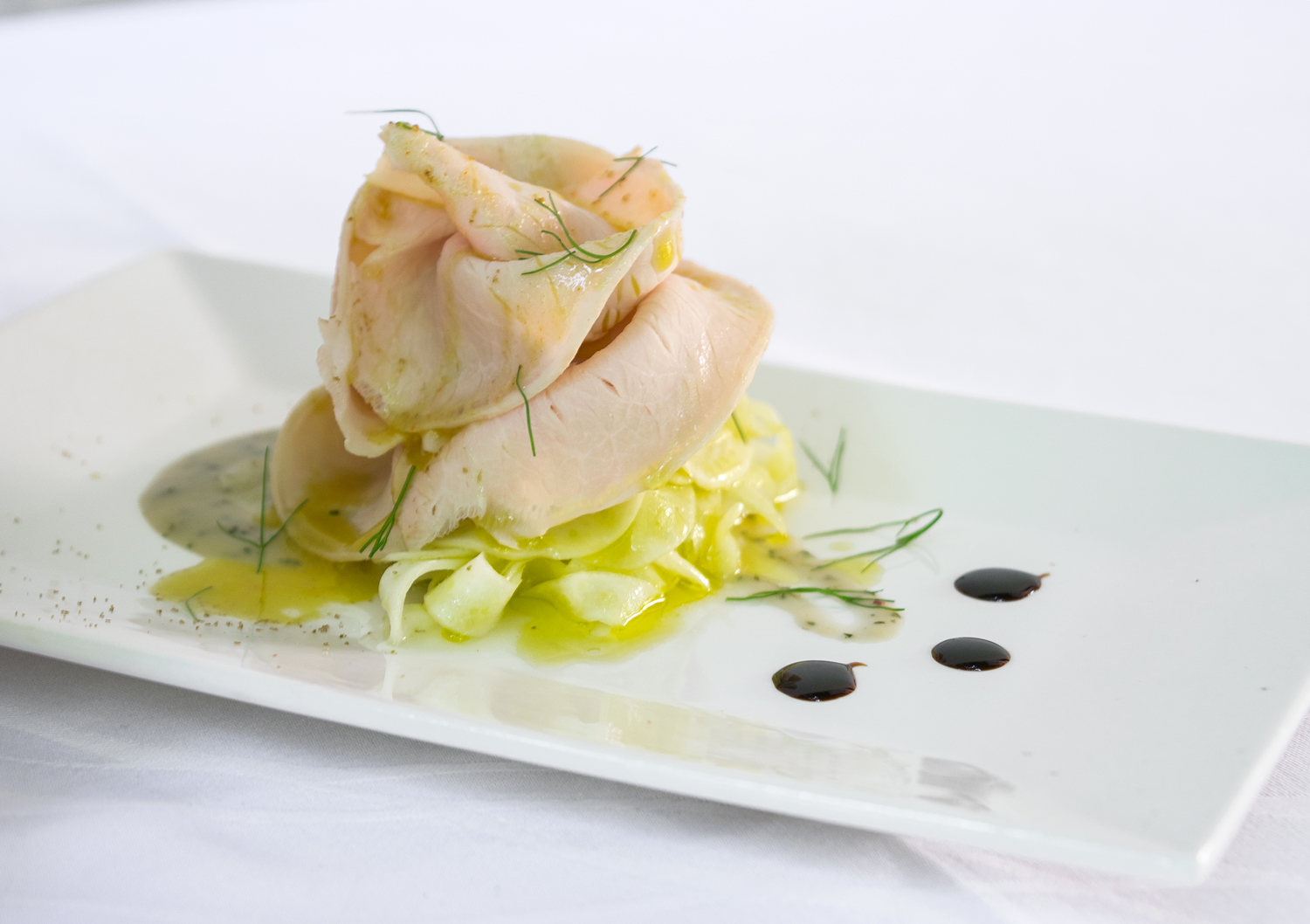 The perfect dish to start the meal! Its delicate taste is perfect to get your appetite going.
Next they serve a dish with marinated vegetables and little cubes of pecorino cheese over a serving of white polenta. A delicious contrast of warm/cold food.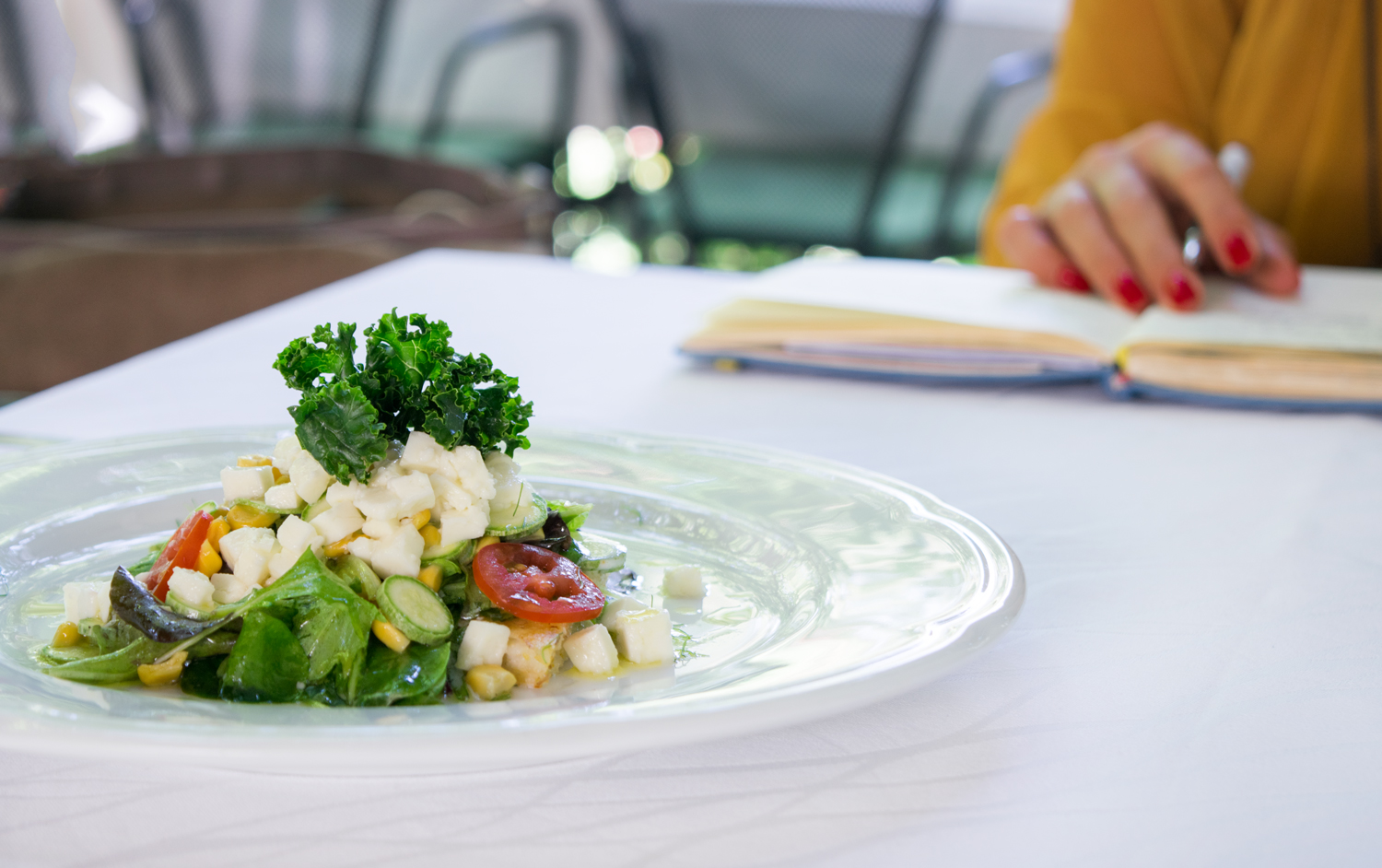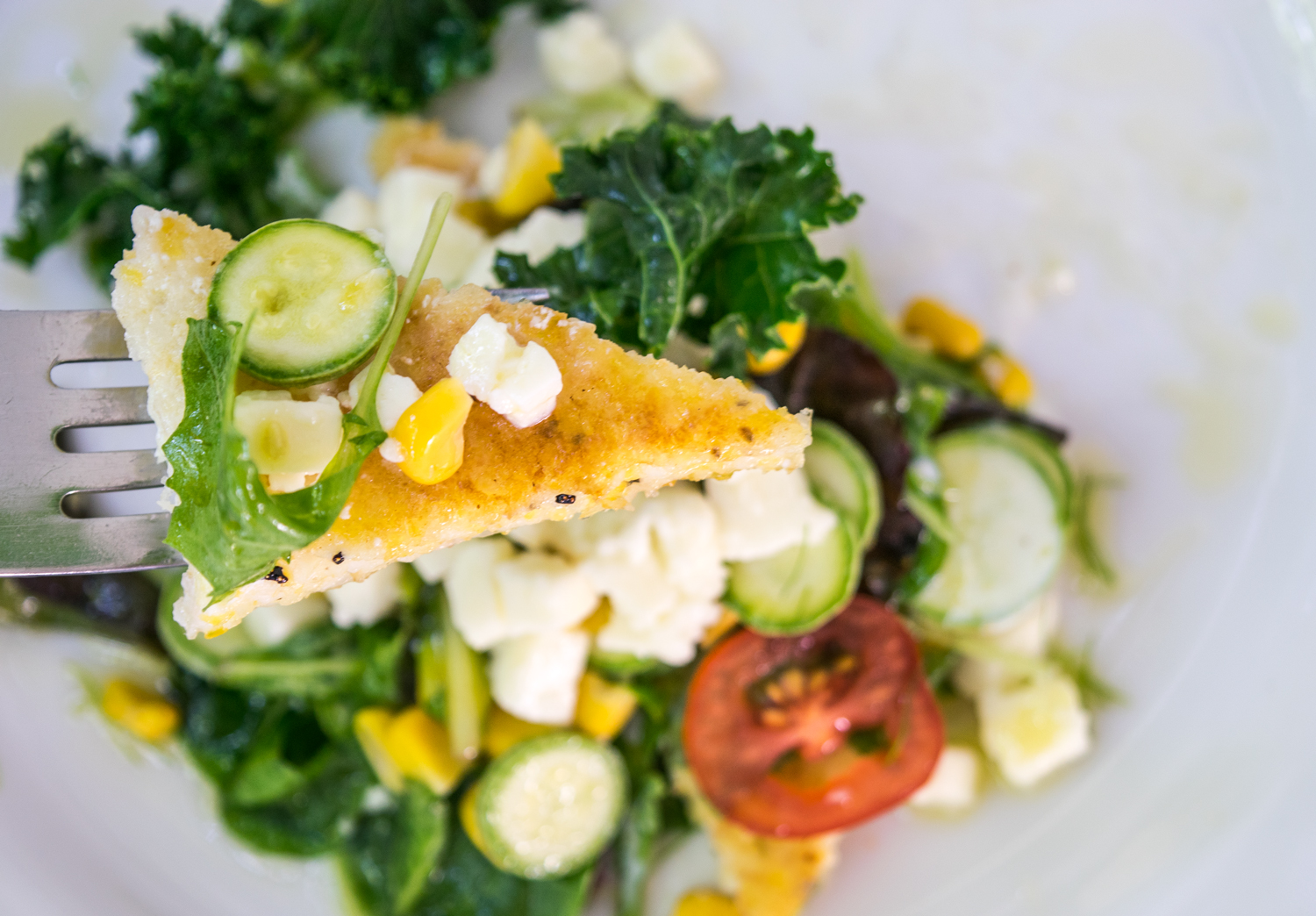 And then? Everyone has a weak spot and I always have a hard time at turning down a MUST HAVE. Pasta with truffle, pecorino cream cheese and zucchini. My dear friends: a treat!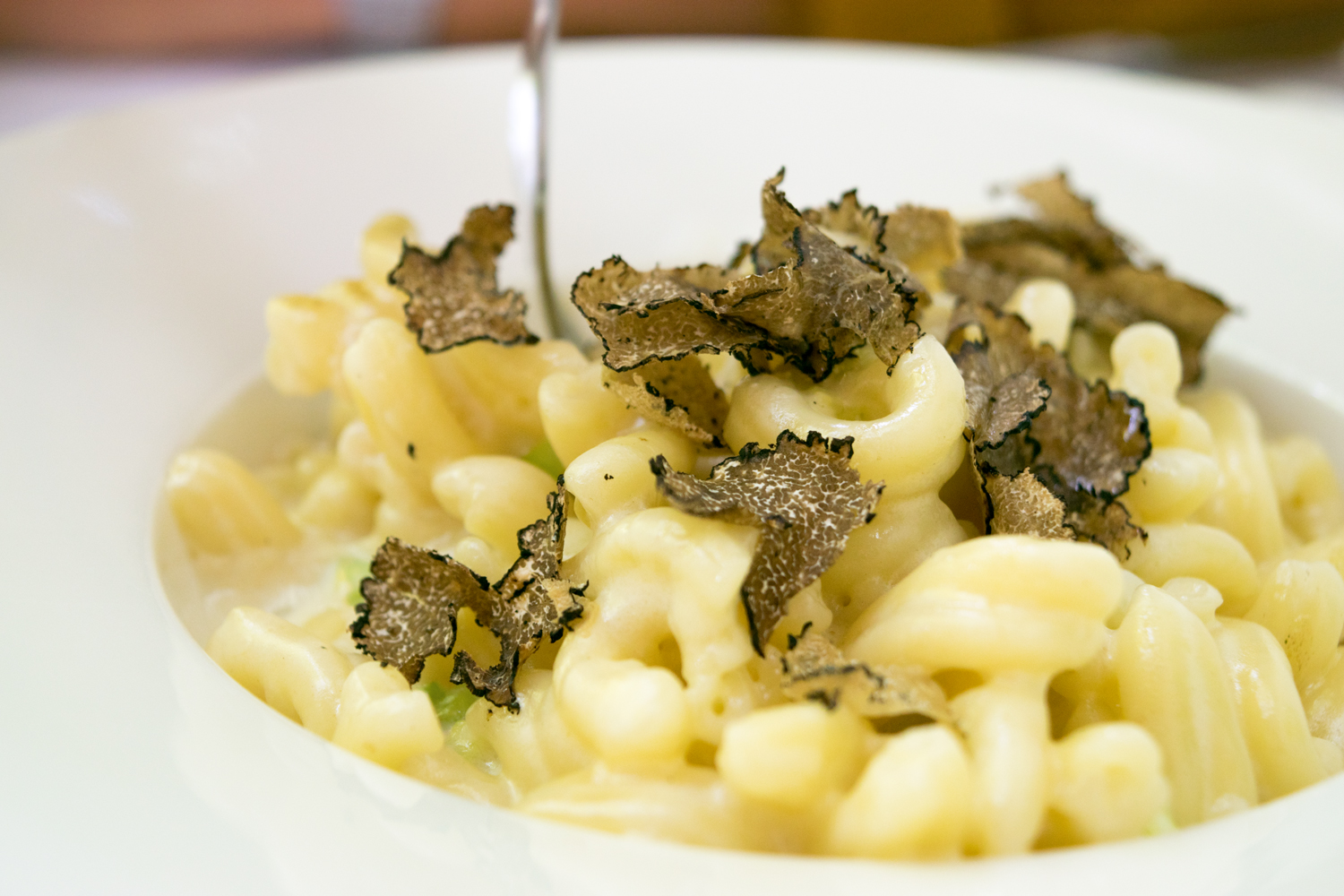 The next serving was the best dish of the entire menu: roe deer cooked in lard, with pears and apple sauce.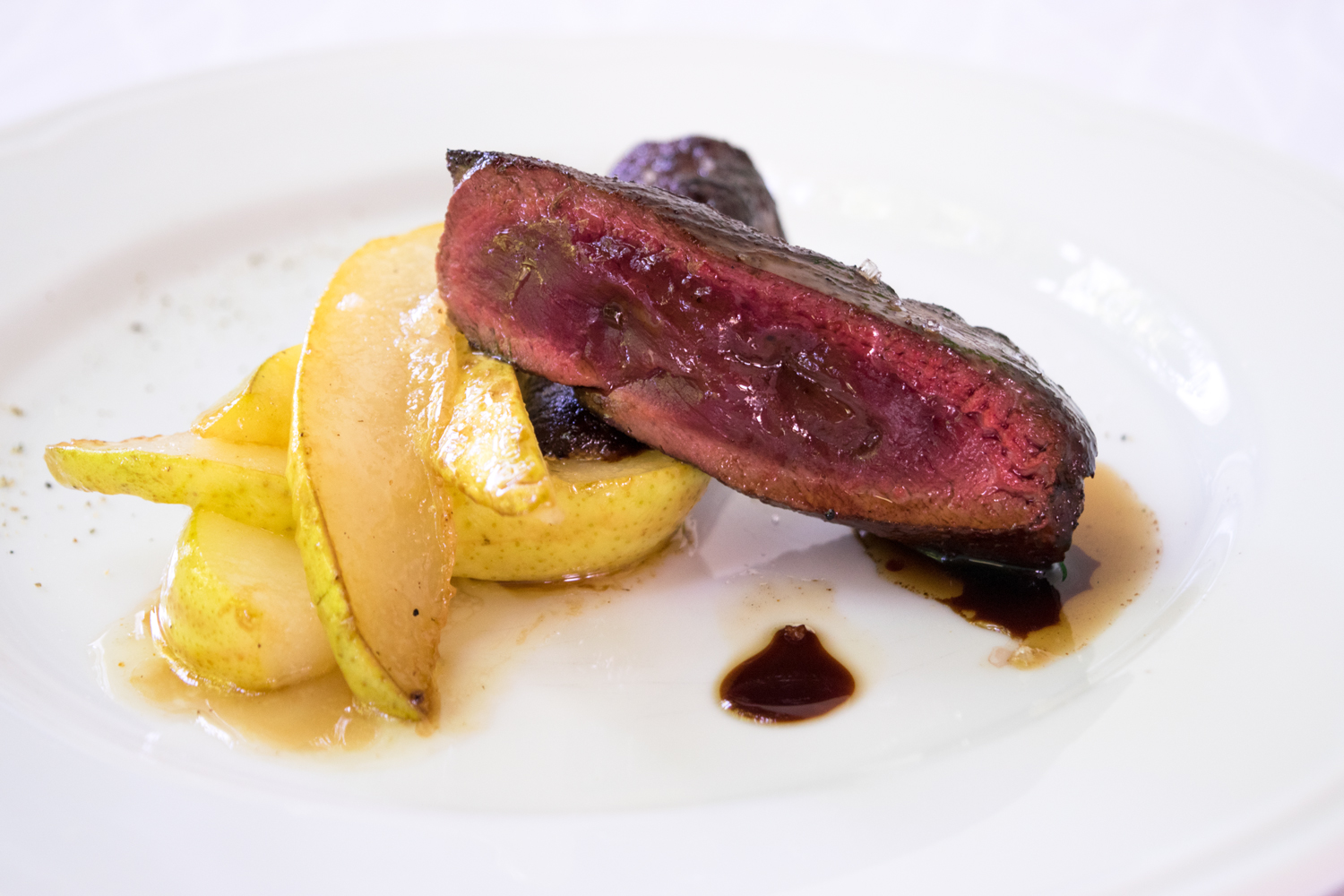 I must admit that when Peter served the dish, at the words "cooked in lard" I was slightly worried. It's August, lunch, 40° Celsius, lard … HELP!
But I was wrong! An incredible taste, the crunchy exterior of the meat and a slight thyme flavour with a soft and juicy centre… this dish was a perfect combination of flavours! The pear's sweetness is a perfect match with the other ingredients. My mouth has started watering again, just thinking about it.
Sadly, it's already time for dessert (time really flies by when you're enjoying yourself).
The suggestion is simple, we ordered a classic pie with the best traditional ingredients. On top a soft cream and incredibly sweet apricots marinated with aniseed.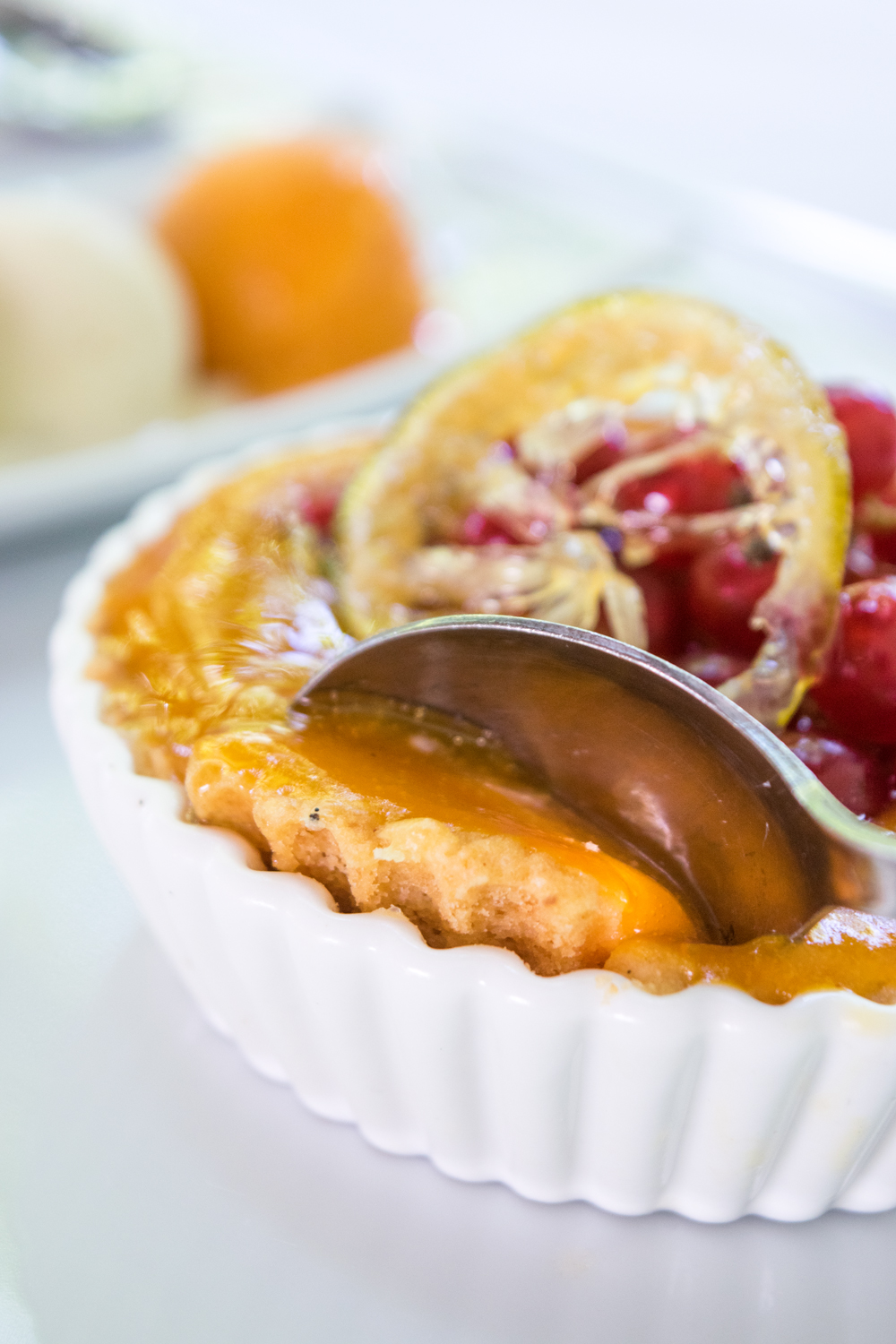 But that's not all. To accompany this delicacy, three scoops of ice-cream: apricot, white chocolate and sage and basil. Really tasty!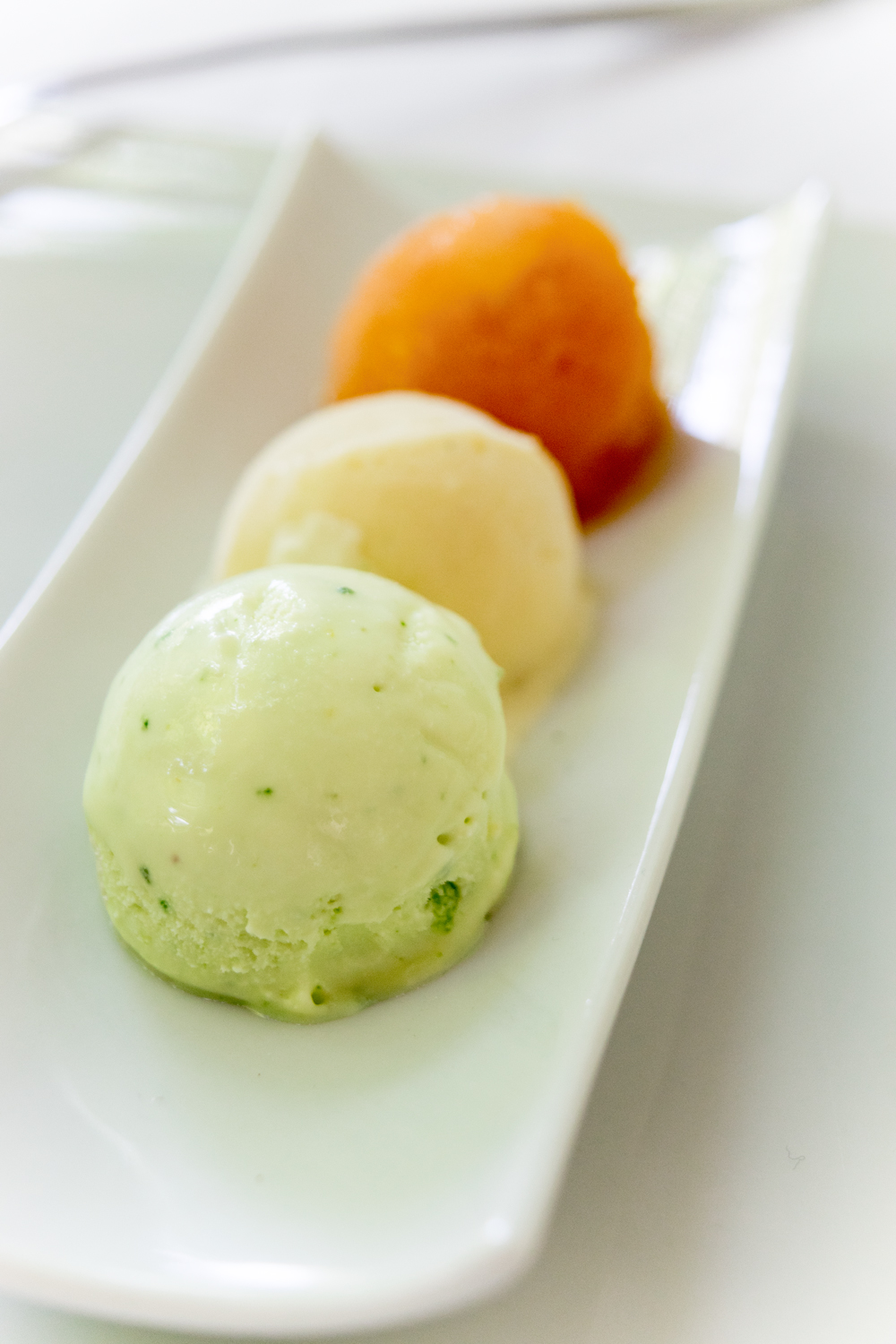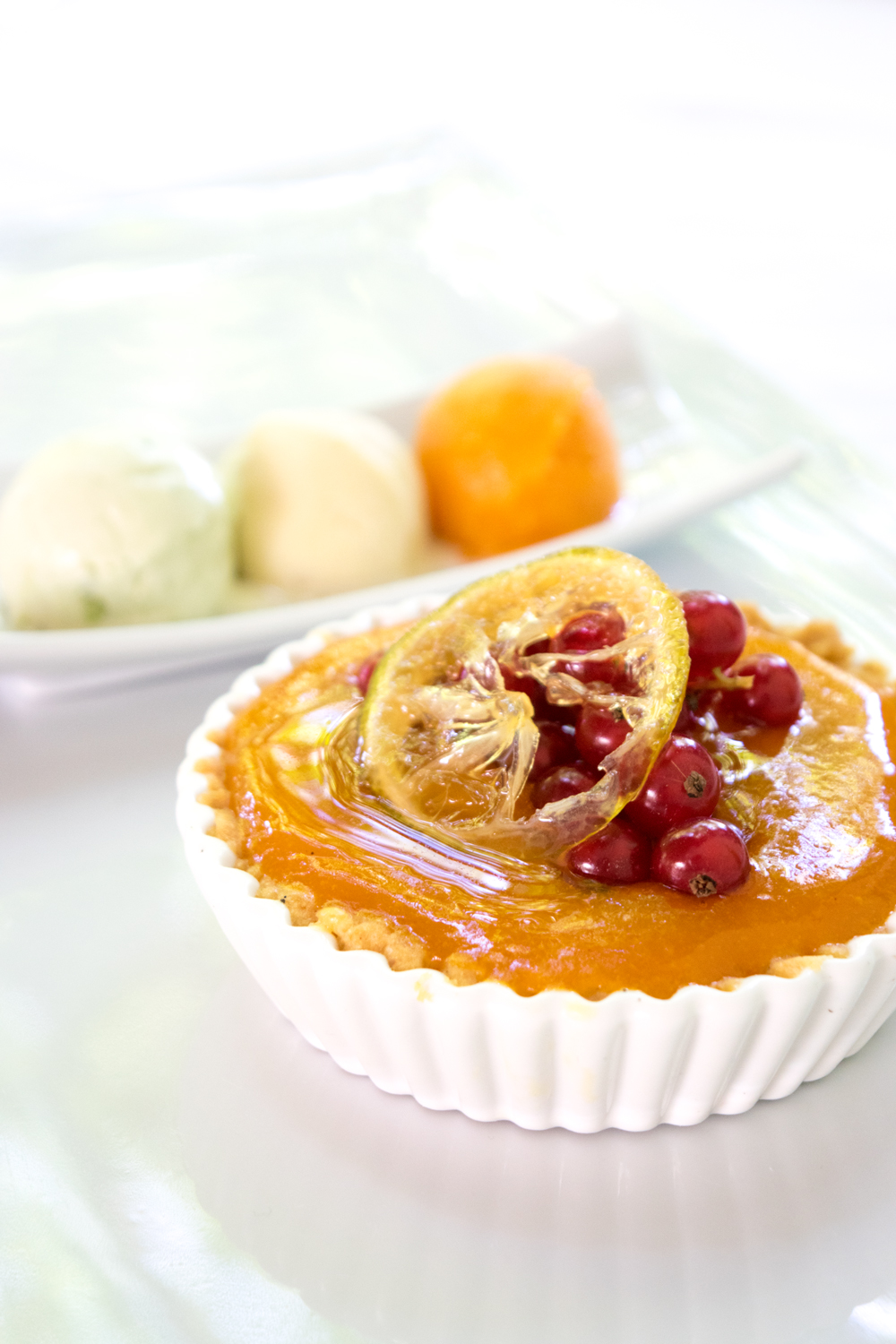 What do you think? Was it worth it?
I was almost forgetting one last detail. At Ruj you can buy their incredible home-made marmalades and jams with the most interesting flavours. A few examples? Figs in Refosco, rhubarb, red currants and much more.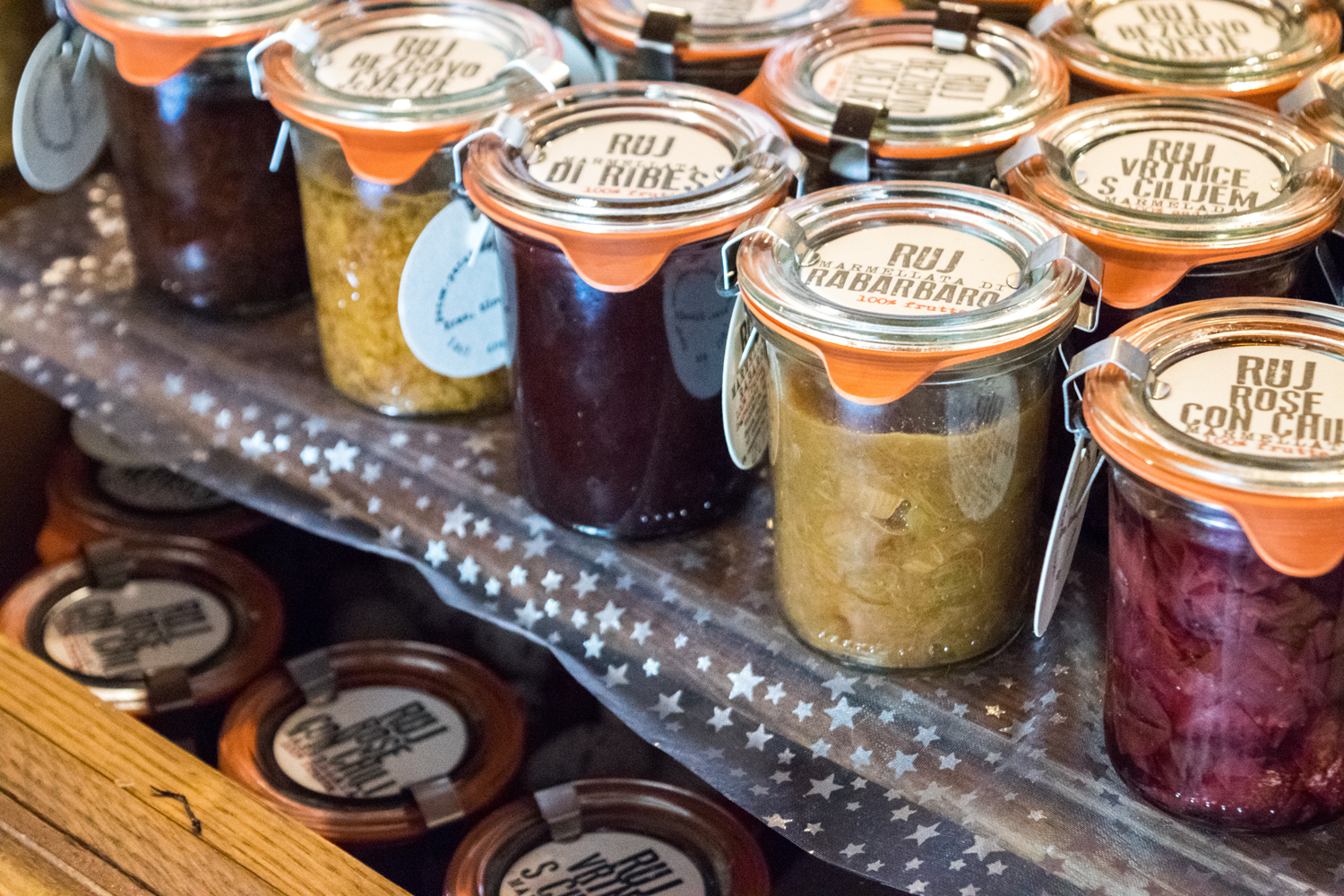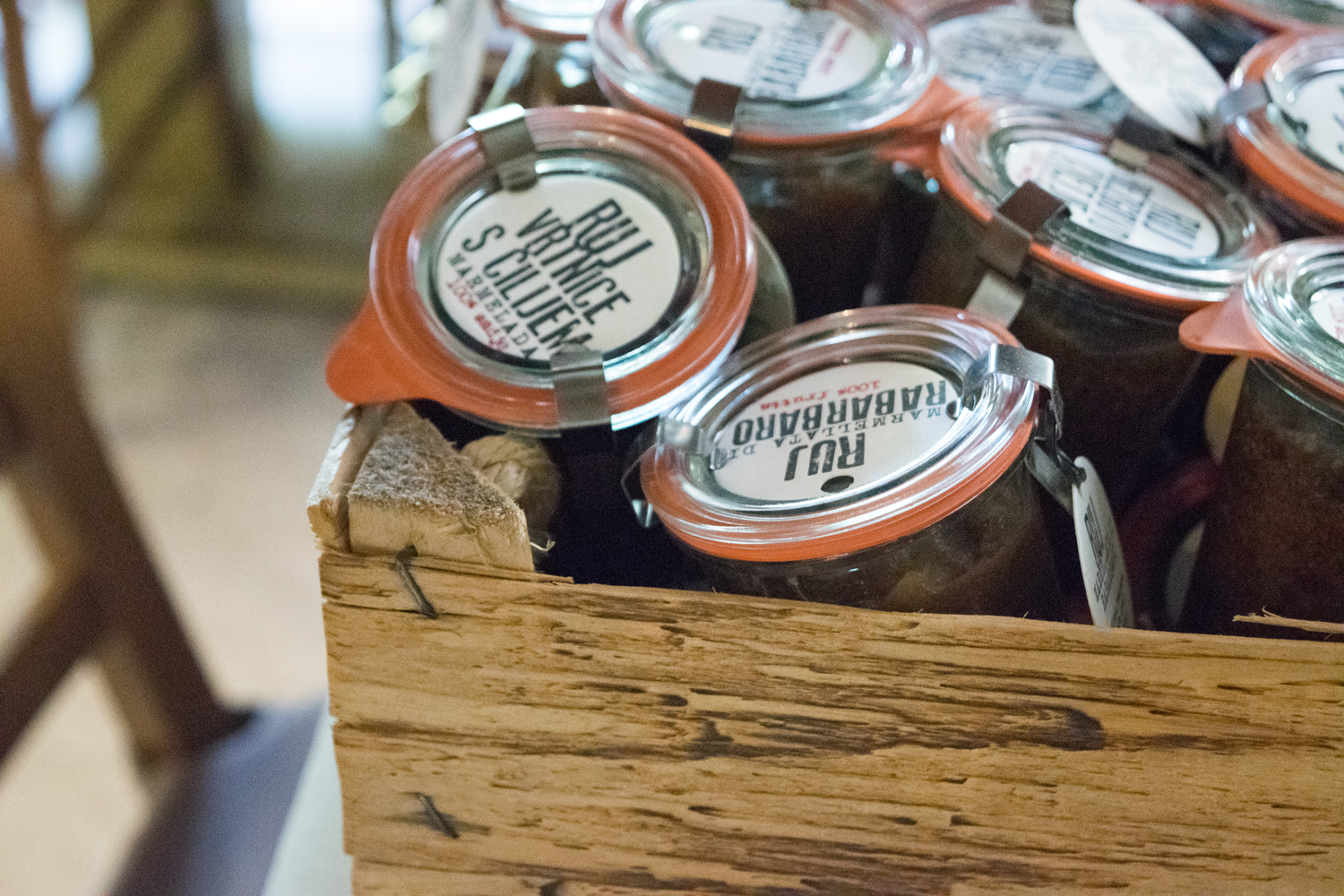 I obviously needed to take home a sugary souvenir!
It's up to you now. You know where to find the place as well as a few insights about the menu… it's up to you to try it out 😉
Buon appetito!
Adress: Dol pri Vogljah 16, 6221 Dutovlje, Slovenia
Ph. Tanja Tuta