I've just told you all about my unique experience in the hills of the Collio and the great hospitality of the Subida. We're still in Cormons and I'd like to dedicate a focus on the Trattoria al Cacciatore.
Everything started in 1947, when Josko's father bought this house and turned it into a small osteria; things change and over time the simple country tavern slowly turns into a splendid location with a rustic but elegant furnishing. The Trattoria al Cacciatore has many different rooms and the one that was recently refurbished has a fireplace with lovely glass doors onto the green woods: it will feel like you're dining outside! The Fil rouge is still their passion for hunting which you'll find in every corner but with a modern look.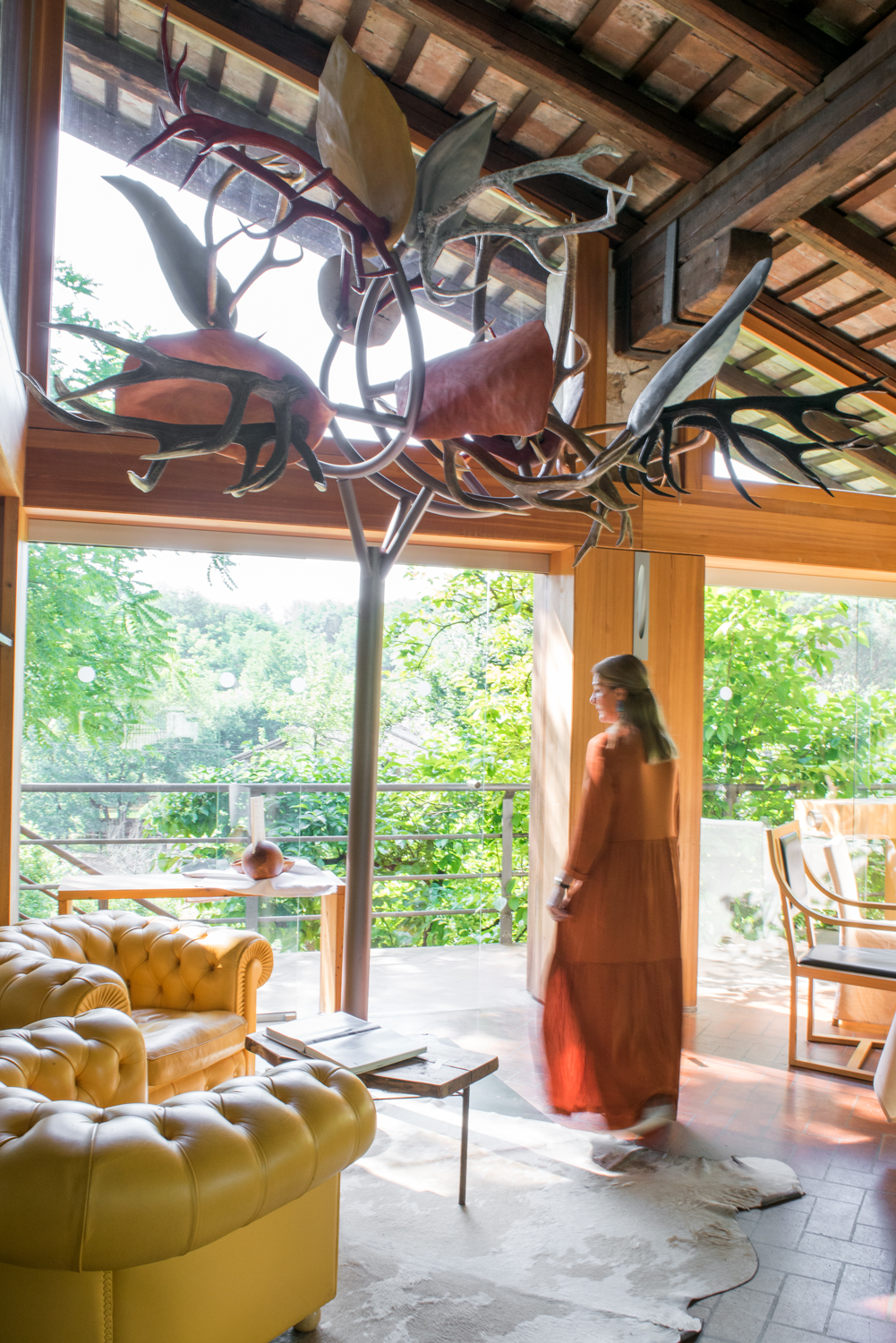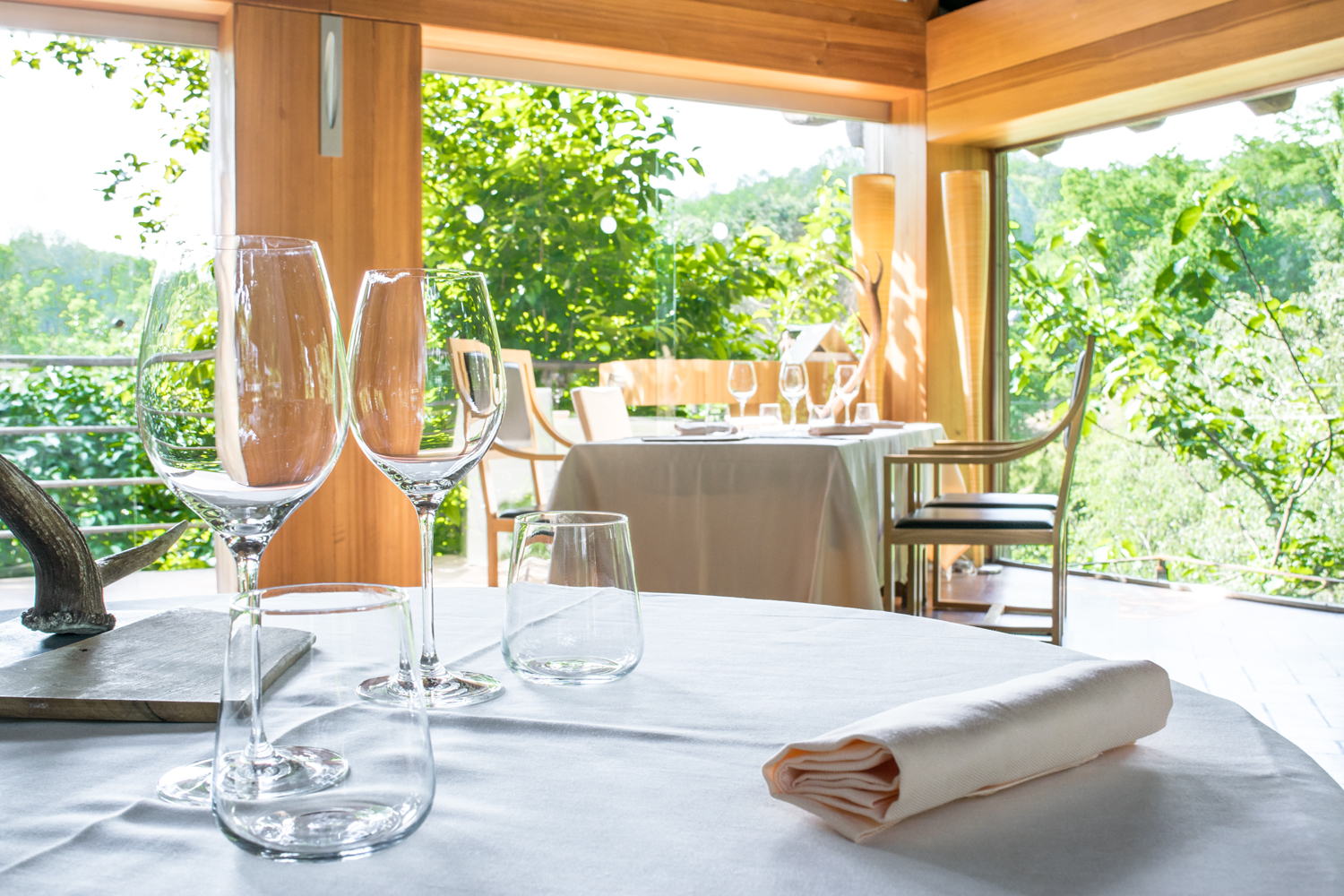 The team that sets to work every day (except on closing days, Tuesdays and Wednesdays) is a large family; Sandro Gavagna, Josko's son in law, Tanja's husband is head of the kitchen. Tanja manages the dining rooms with her mother Loredana and her brother Mitja. They're not alone, they have many helping hands so they can offer an impeccable service. They start working at breakfast and end in the evening…. A perfectly harmonious work environment.
The cuisine recalls tradition and flavors from the past, but it's reinterpreted in a "modern key – Sandro explains – because if we ate like we used to in the past we'd barely be able to get up after a meal! We're not used to eating dishes with heavy seasoning: even the typical dish from Friuli, brovada e muset, becomes light and delicate, but still full of flavor".
My experience here starts with delicate but well-structured flavors. The chef's homage is a salted ricotta cheese with sclopit and polenta, which prepares me for the starter, a roe deer carpaccio with horse radish and fruits of the forest and excellent zucchini bites on elderflower syrup and golden onion rings.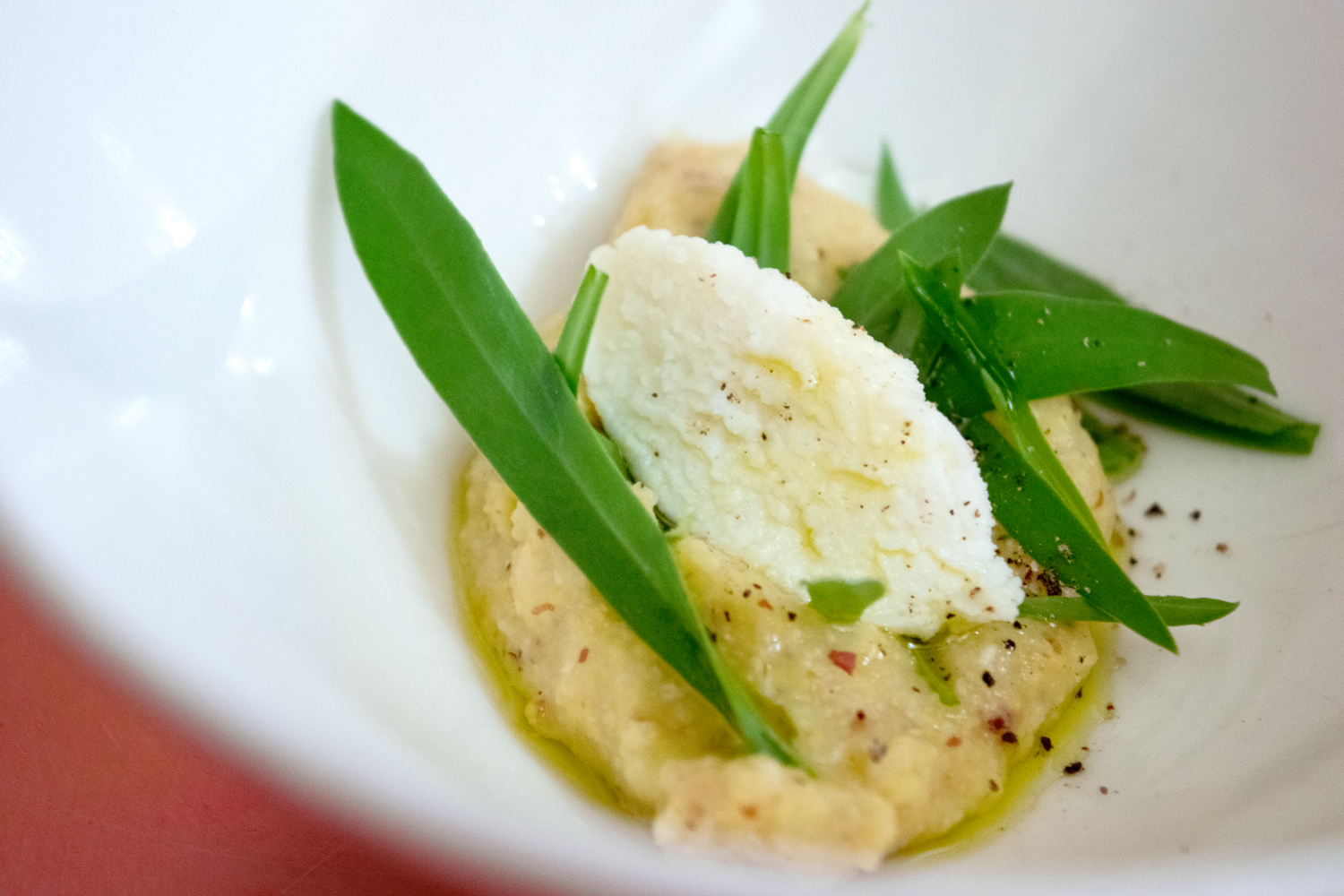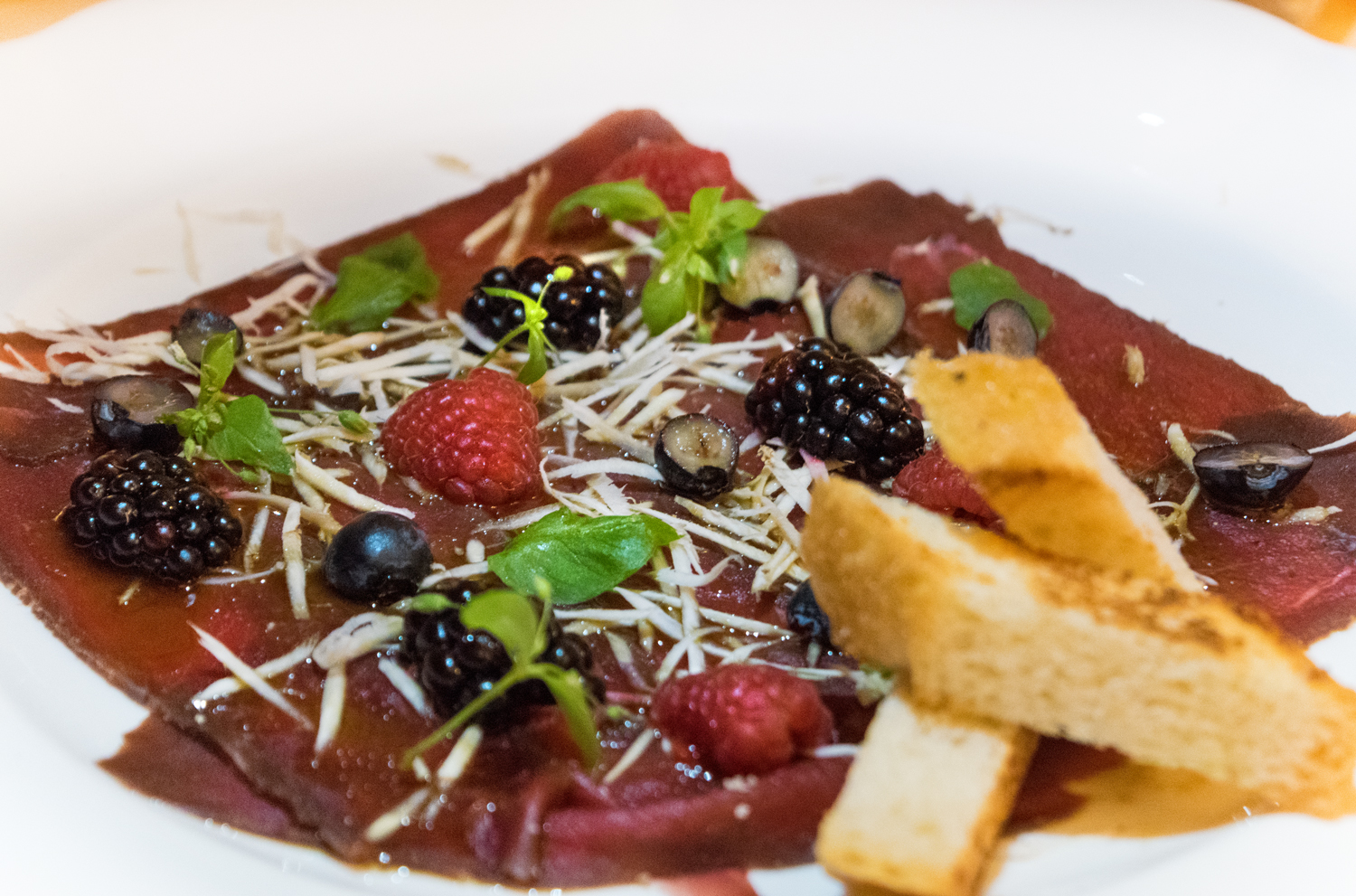 Such poetic flavors! I have to admit that these three dumplings really captured my heart J The elderflower syrup (which they prepare with the flowers they pick from the woods) was incredible. If you've followed me you'll know how much I adore this flower and all the things you can prepare with it, in syrups or even fried. I'd never tried it this way… it was delicious.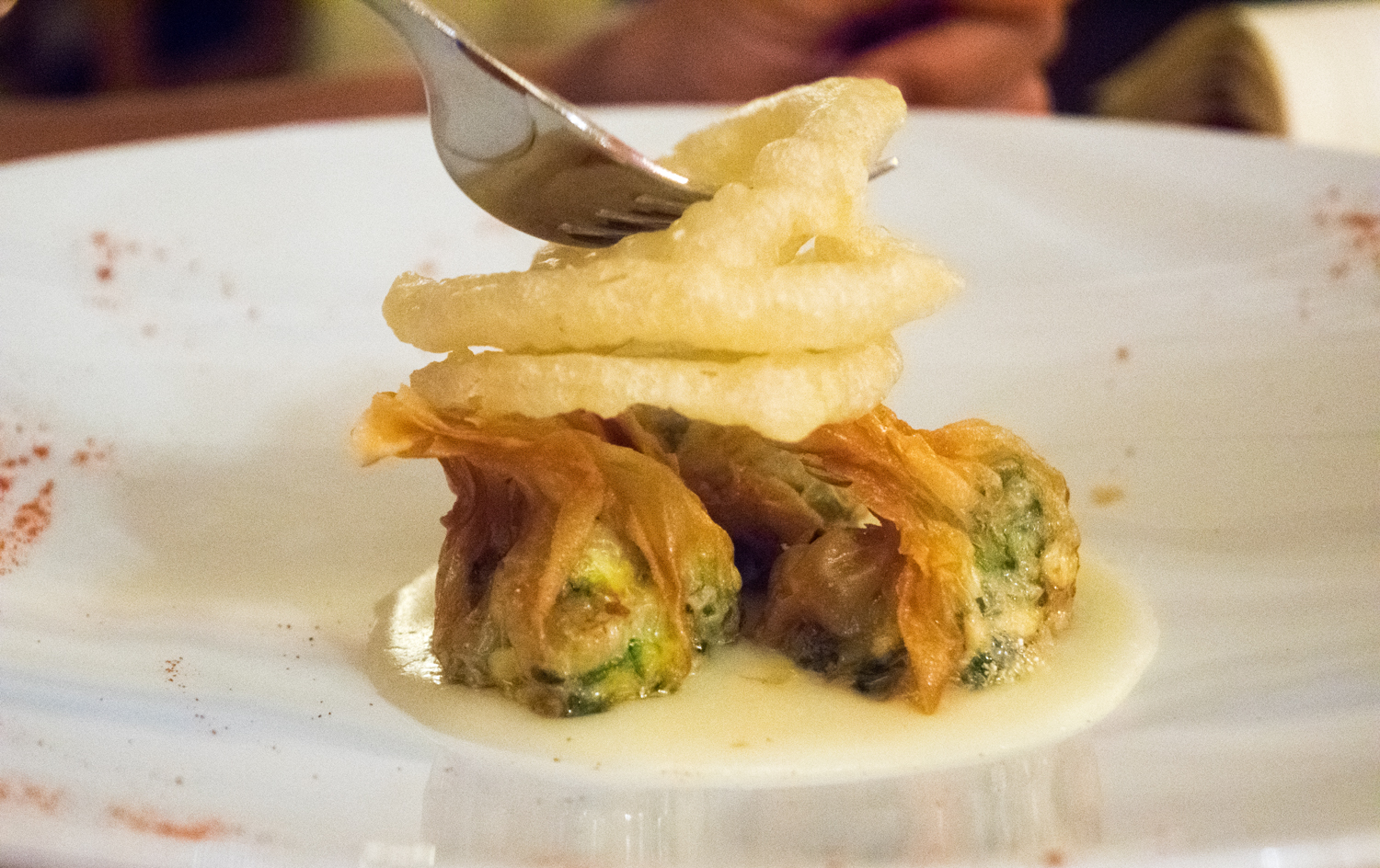 But let's talk about the first course! Small girini of fresh egg pasta (similar to the spätzle, but to make them you have to put them into hot water) served with porcini mushrooms, zucchini and pumpkin flowers. Beautifully prepared and an excellent flavor.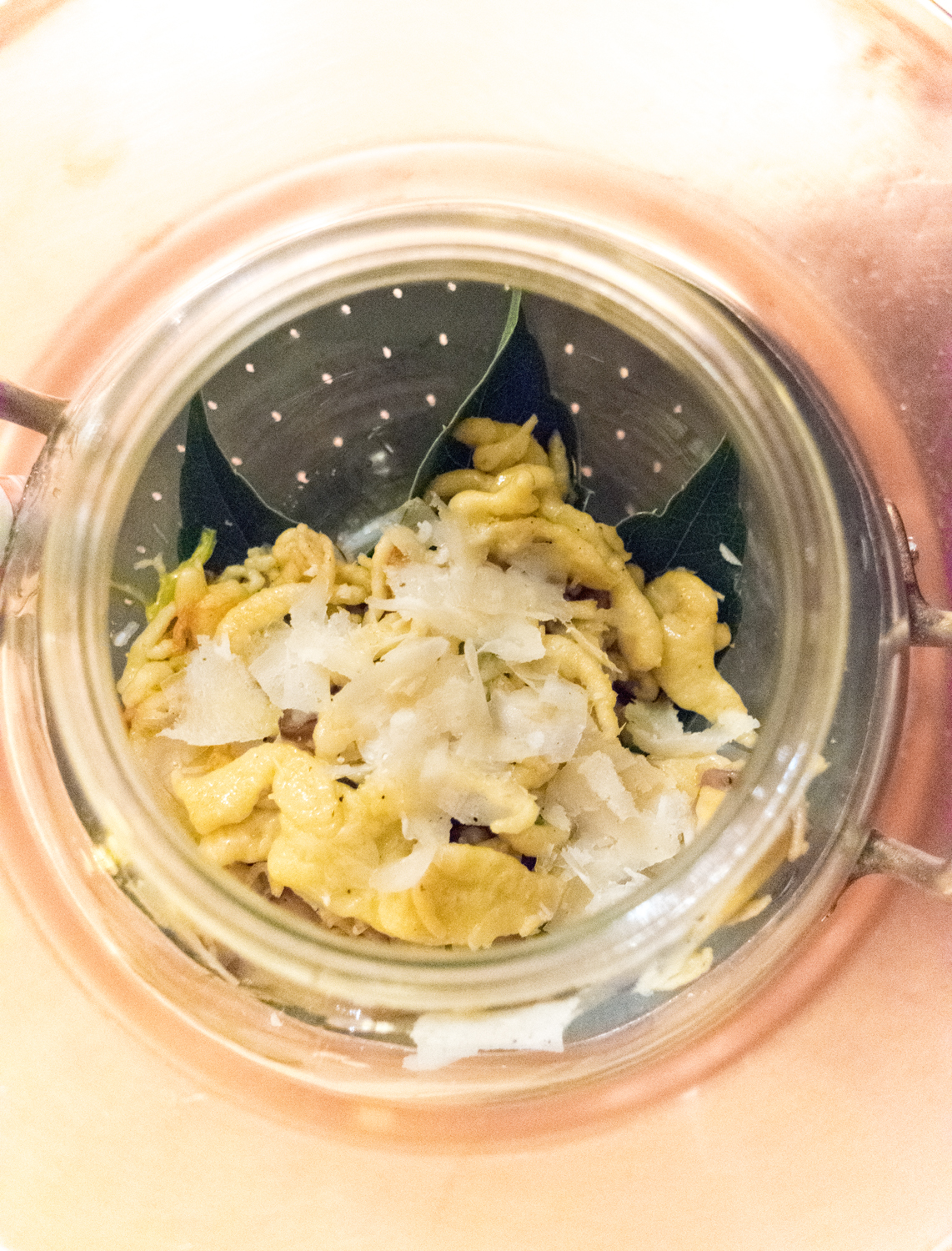 The next dish is from the traditions of Friuli, the biechi, a cut of oatmeal flower pasta served with a spring seasoning: peas and asparagus. A delicate dish which is perfect for this season and for the local territory.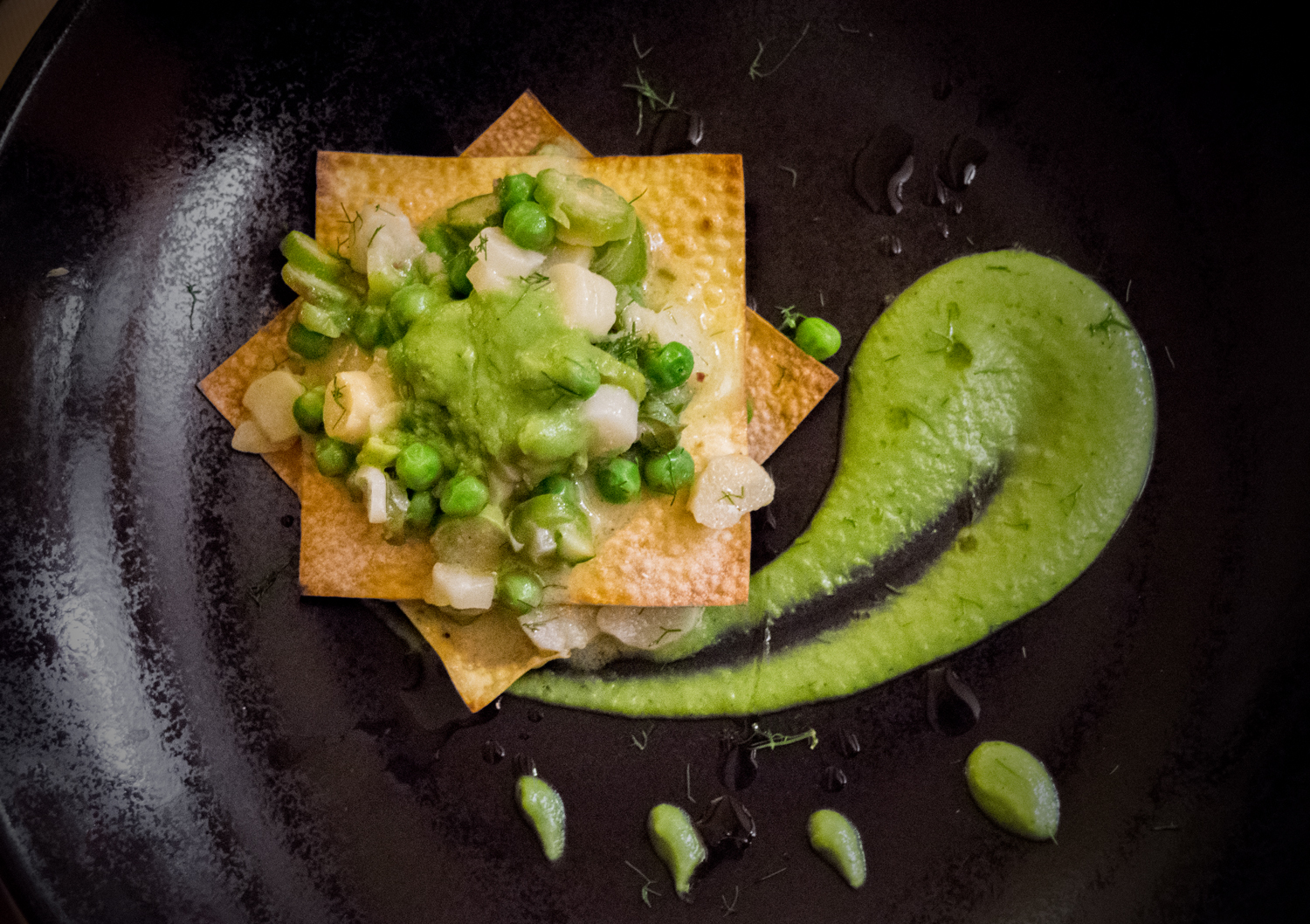 Next? From far away I see they're bringing over something delicious. I often get a little too worked up for some of the strangest things. It's hard for me to fake enthusiasm, but I'm often too emotional when I'm served a dish of ZLIKROFI! I'm sure you'll thing I'm over-reacting… I know I often do and my son or whoever is dining with me often comments on it. But I can't control my emotions all the time, they're often upon me before I realize. So when they serve the next dish I'm almost tearful; I start staring up at the ceiling hoping nobody will notice me and think I'm unbalanced!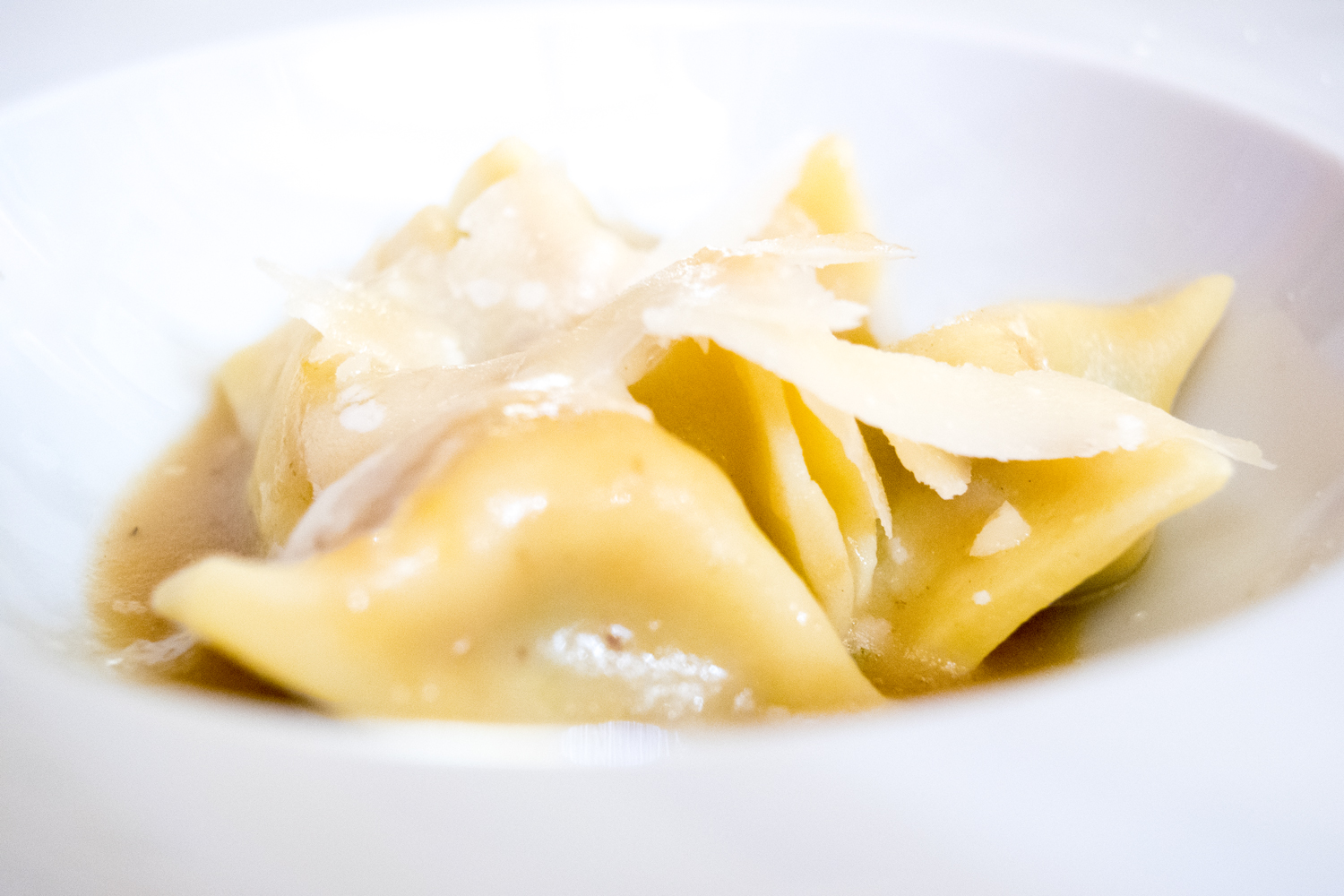 I manage to control my tears and I can finally gaze down onto … my Zlikrofi! Their shape, perfume and taste remind me of my childhood, of when my mother, grandmother and I used to go to Idrija for a Sunday trip; this is a typical dish for those locations. It was a treat and a great surprise to get to taste them at the Subida.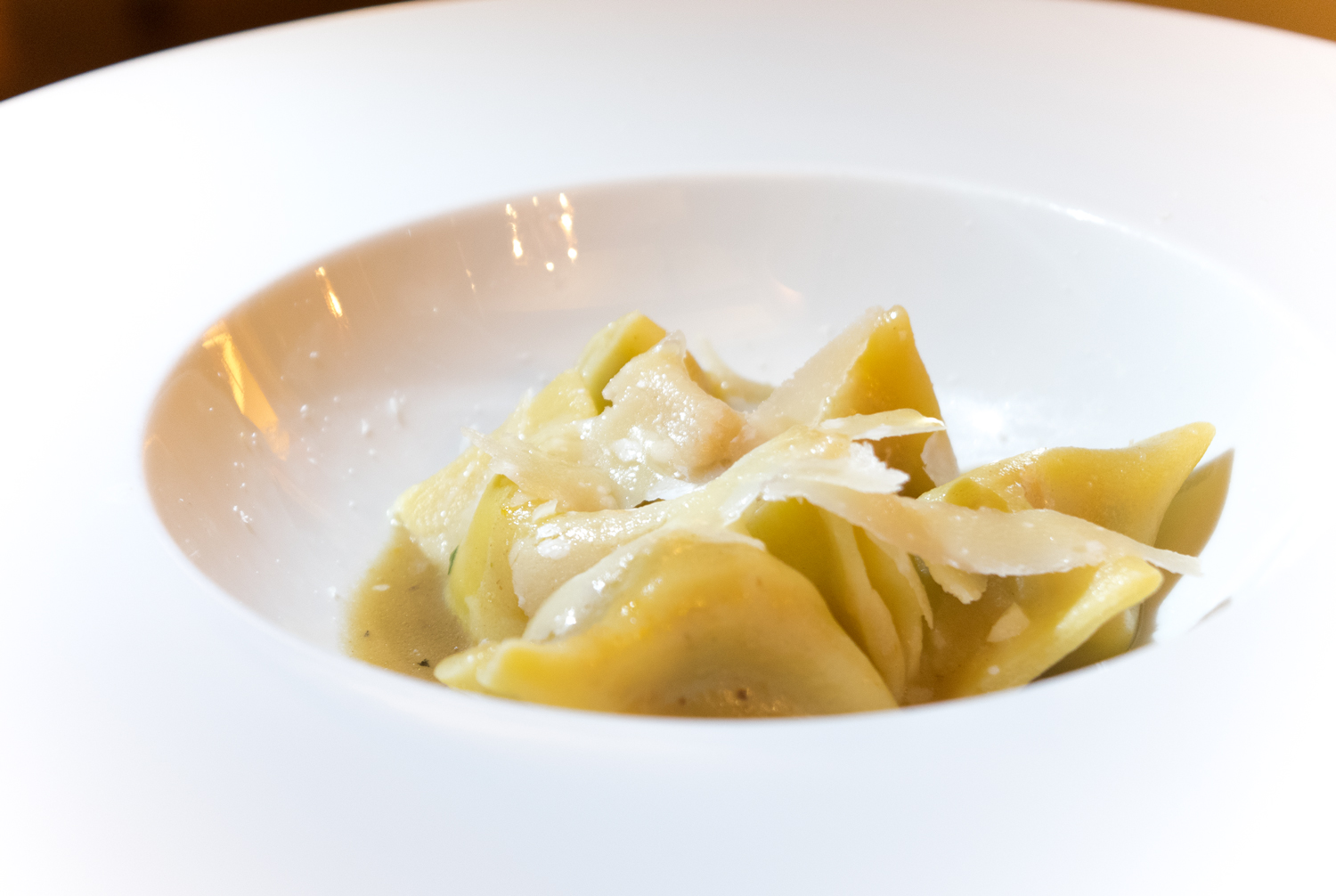 If you don't know them yet they're dumplings filled with potatoes, chives, marjoram, parsley and finely cut herbs, usually served with a meat sauce.
After such a traditional dish it's time to taste something typically Italian (with the right colors too!). The agnolotti of burrata and mint with a pesto of sclopit and tomato. A very delicate and light dish, with a fresh flavor.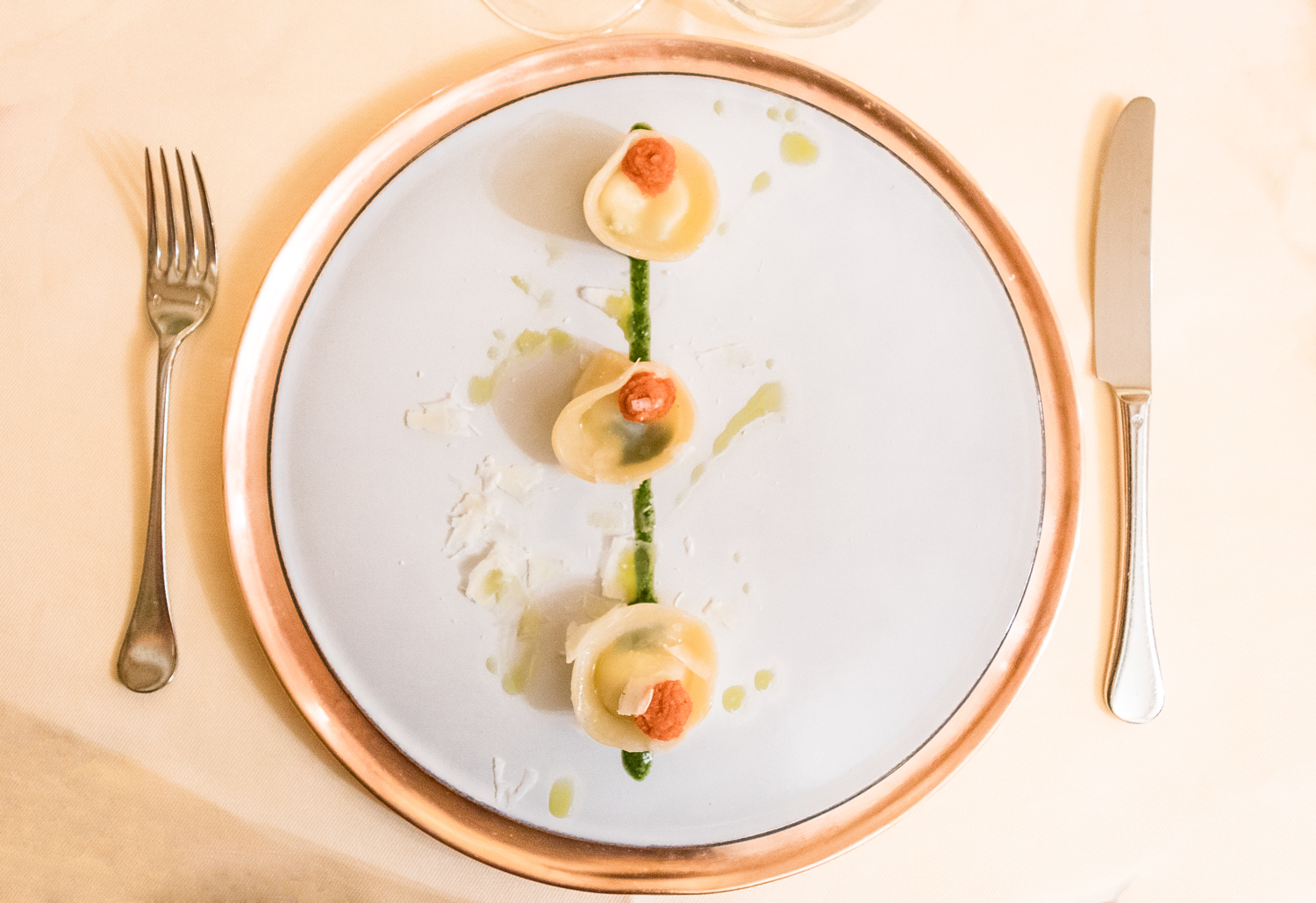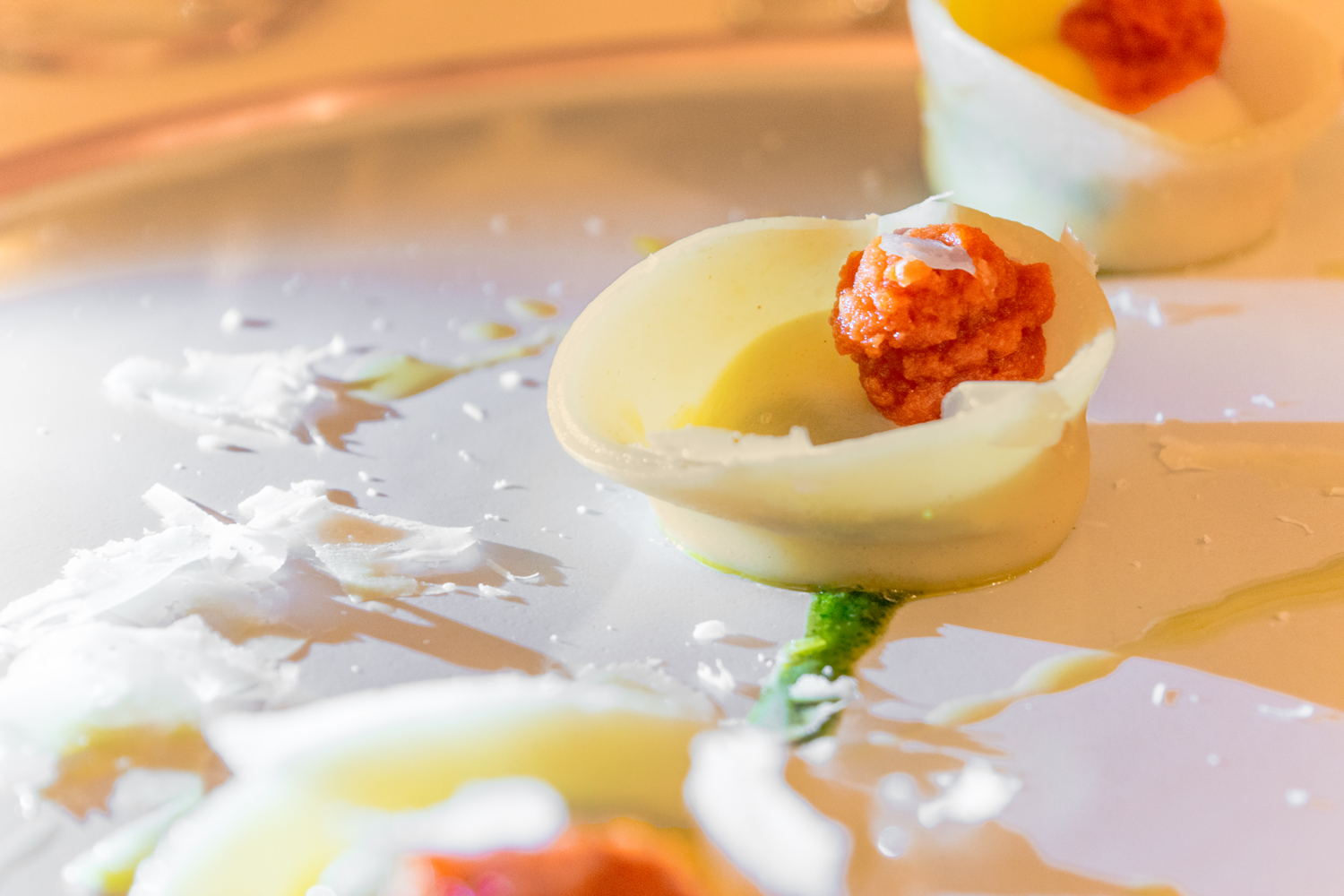 A small sorbet with Sirk vinegar, obviously produced here, with honey and a drop of olive will refresh you and prepare you for the next dish!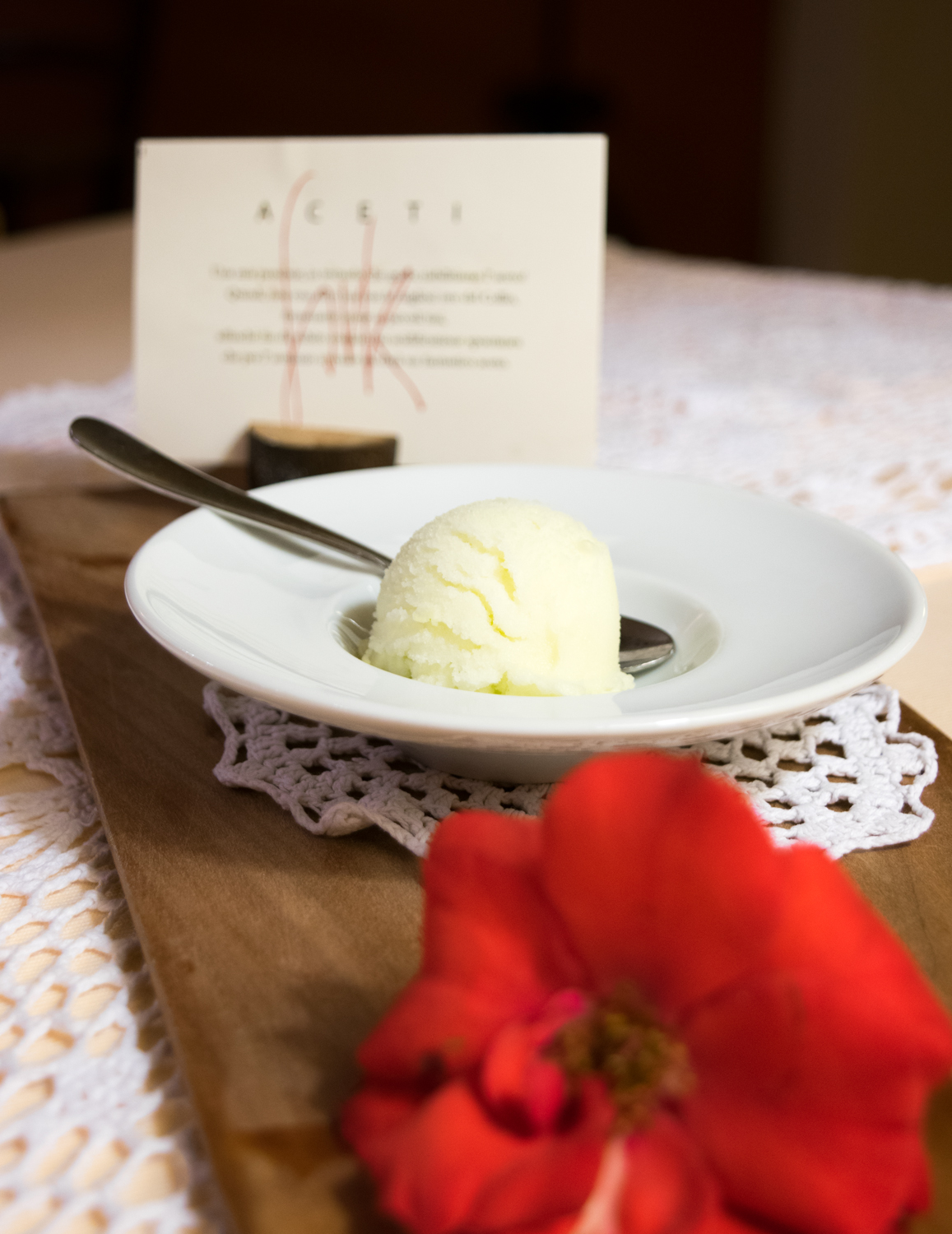 Two different types o meat, a deer fillet with trout eggs and pistachio and a guinea fowl breast with wild fennel, rocket and cherries from the hills of Cormons, are the typical hunter dishes you'll find here. Once more a touch of tradition is not forgotten, but it's kept very tight and revisited with respect and a modern view.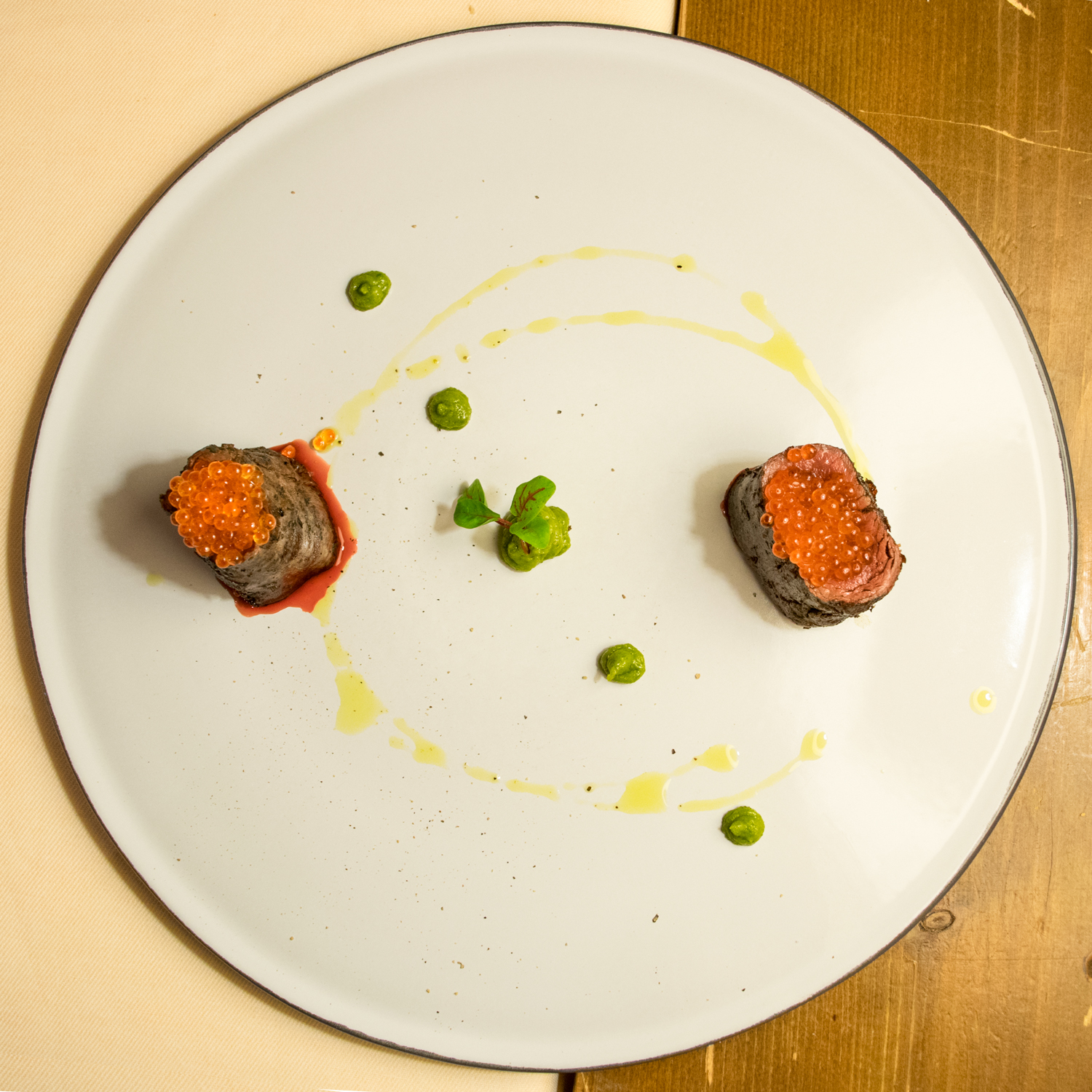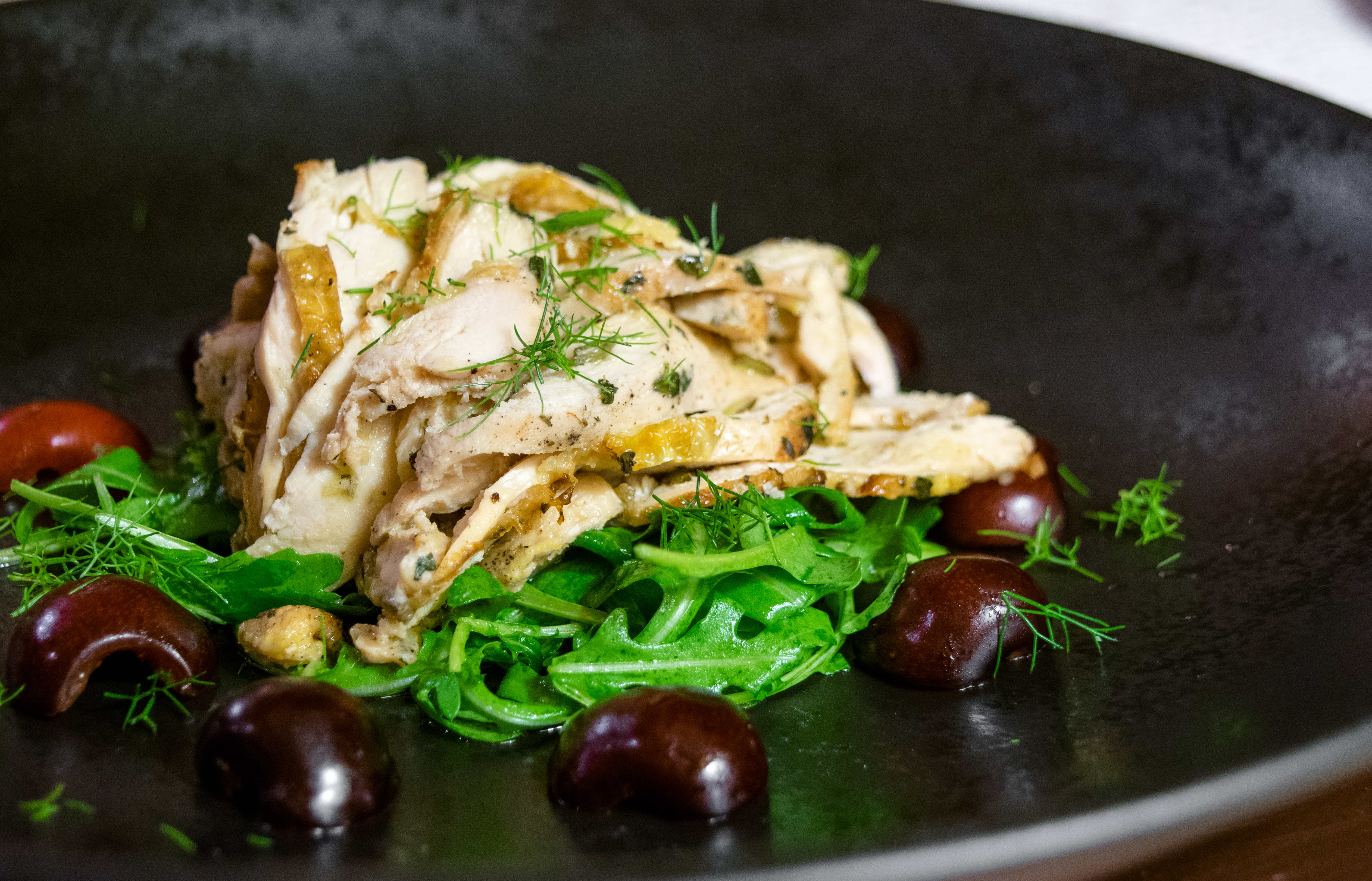 On some horns (you read that correctly, yes) they positioned two strawberries covered in chocolate and the pre-dessert: a strawberry mousse with vinegar and elderberry flower syrup.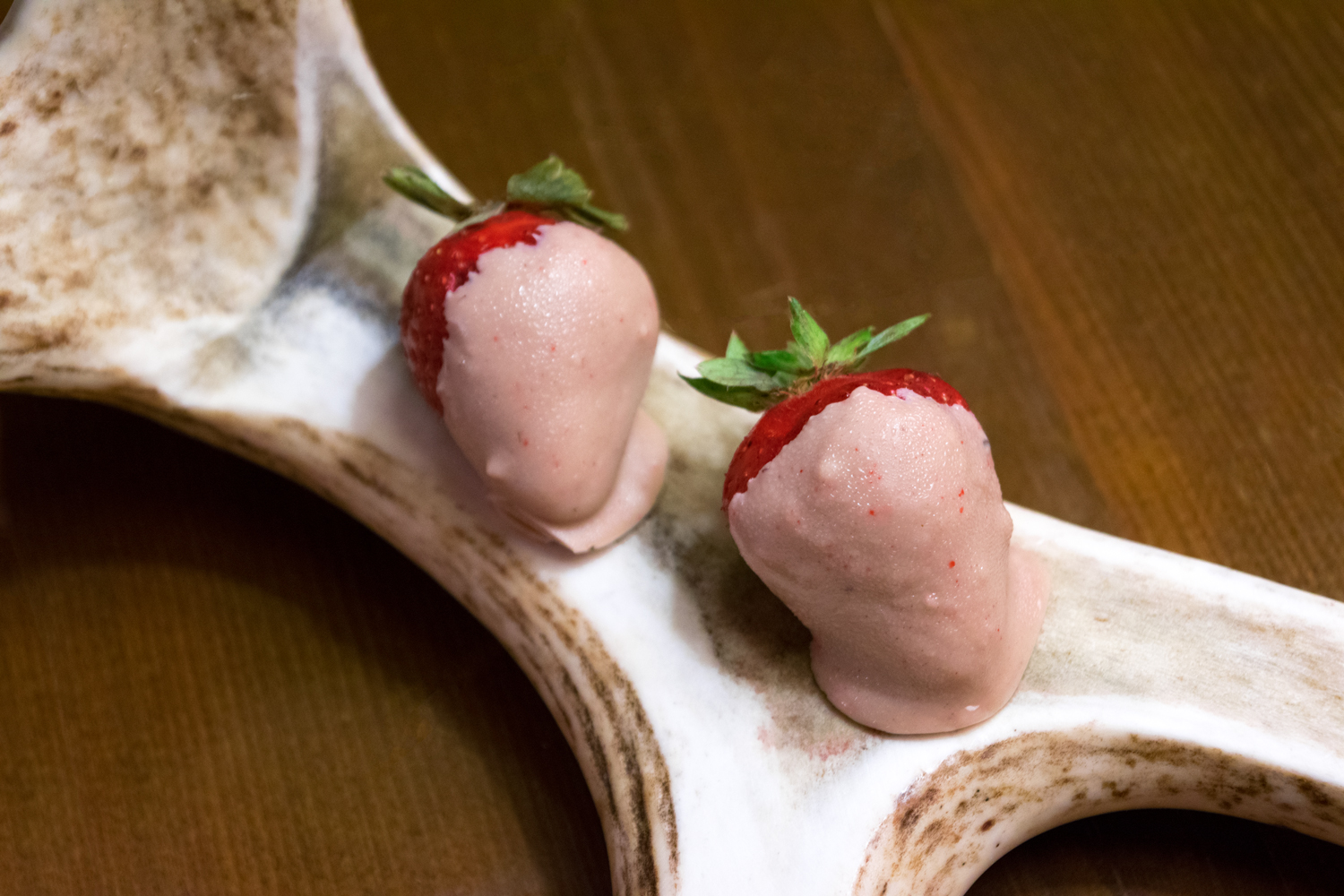 But it's not over yet, There's a yogurt ice-cream with honey and nuts and also three mini Catalan creams: one with cardamom, one with lavender and a third one with grappa.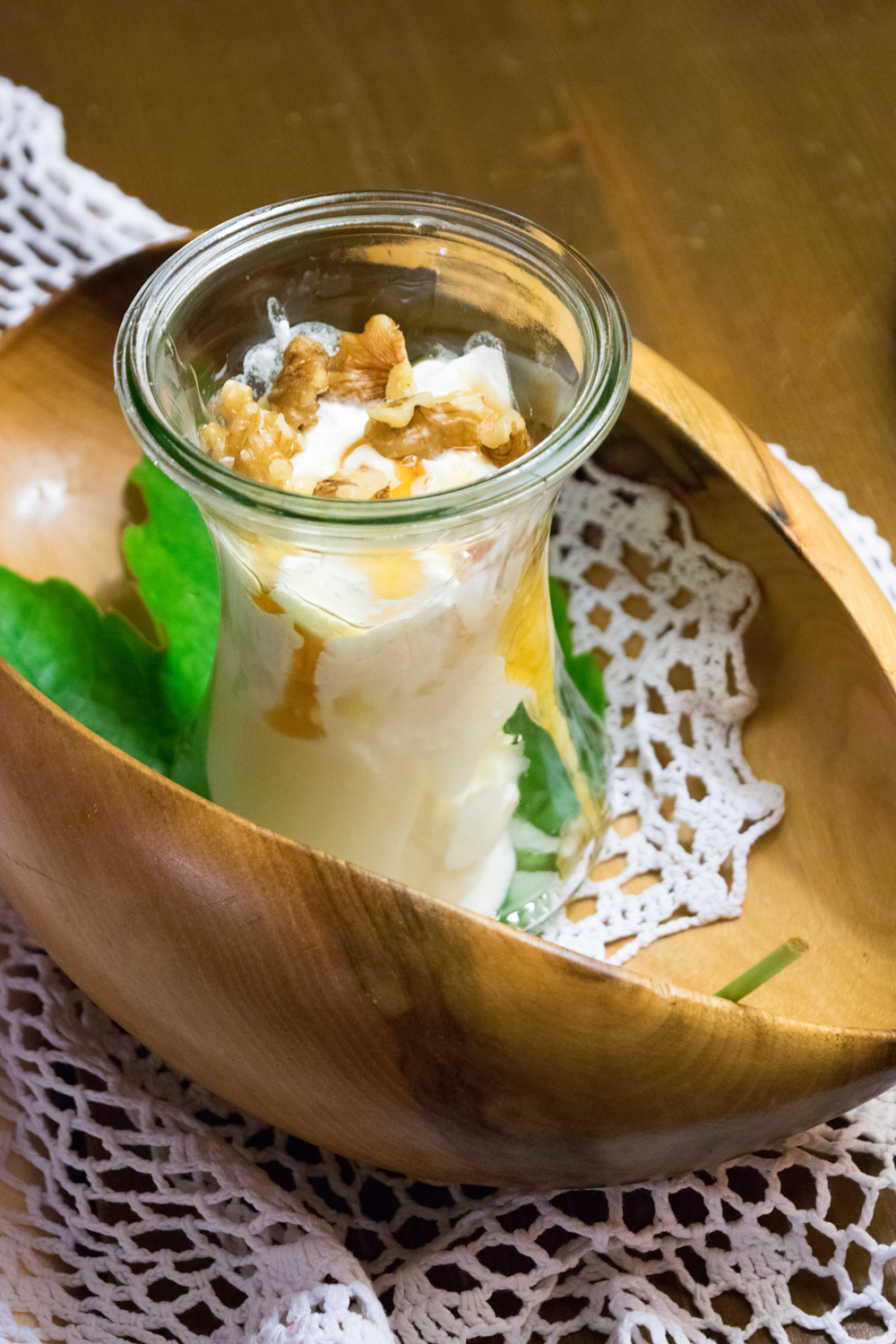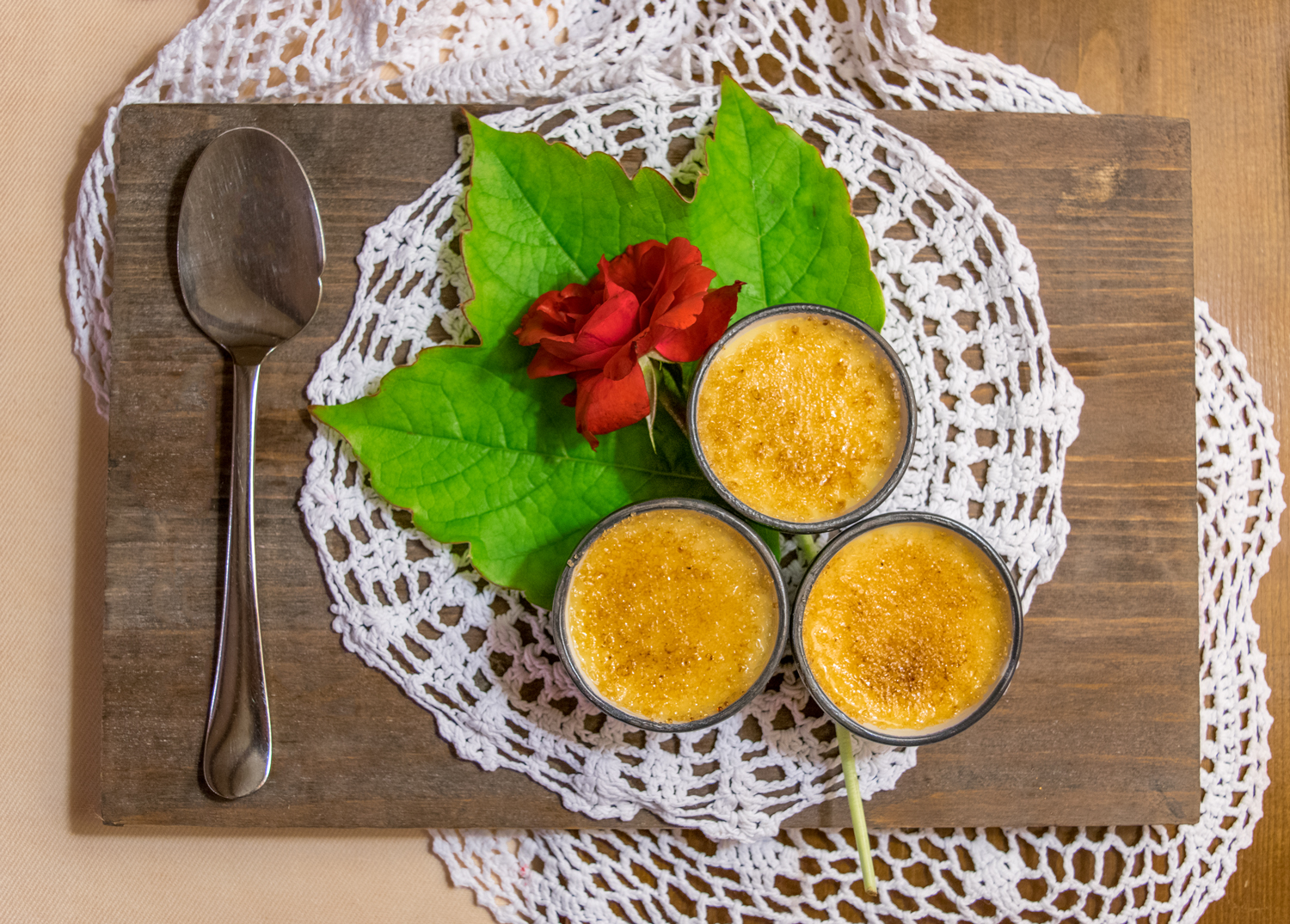 What else can I say? When you're left breathless there's not much you can add! I love traditions, flavors from the past, welcoming environments and details, so everything here felt just right. These flavors filled my appetite, my mind and my emotions.
It's time for me to go to bed in the house in the woods here in Subida. The dream continues…
Outfit Etre Concept Store
Ph. Tanja Tuta