Carinthia and eastern Tirol altogether count thirty-one winter sport resorts that benefit of their fortunate position on the south side of the Alps. This means that they have snow and sunny days. You can ski on tracks 800 kilometers long overall, and benefit from more than 300 modern ski lifts for which you'll never have to queue.
Today I'm going to take you with me to discover one of the two winter resorts that I went to test out for you guys (yes, it was a really hard task indeed). Our destination is really close to the Italian border and easily reachable: I'm talking about the skiing center Gerlitzen Alpe! You can reach it by car or by train: the Annenheim station is close to the Kenzelbahn cable car, with which you can reach up to 25 skiing tracks of various difficulty levels (mostly of easy and intermediate difficulty). Overall, there are 45 kilometer of ski tracks, which go from 1000 to 1900 meters above sea level. They're not short on itineraries on fresh snow, that alternate with sweeps of snow that look like desert dunes that dive into the horizon of a beautiful 360 degrees panoramic view on the Carinthian lakes and on the small woods that border the various ski resorts.
To those of you who love to ski all alone or like to do it early in the morning: be aware that the Garlitzen-Kanzelbahn opens the ski tracks at 8.15 a.m.
As I was saying, the facility is really up to date: they have 8-people heated chair lifts that are really quick and the tracks are quite large, in order to avoid overcrowding. You'll also find 15 beautiful and cozy lodges where you can take a break. Some of you who follow me on Instagram have asked me how much does the ski-pass cost around here…well it's 48,50€ per day per person for the adults. At this link you can read the whole price list and, if you like, you can buy the pass online. https://www.gerlitzen.com/
If you wish to have more information about accommodations and prices, read this English brochure in PDF by clicking here.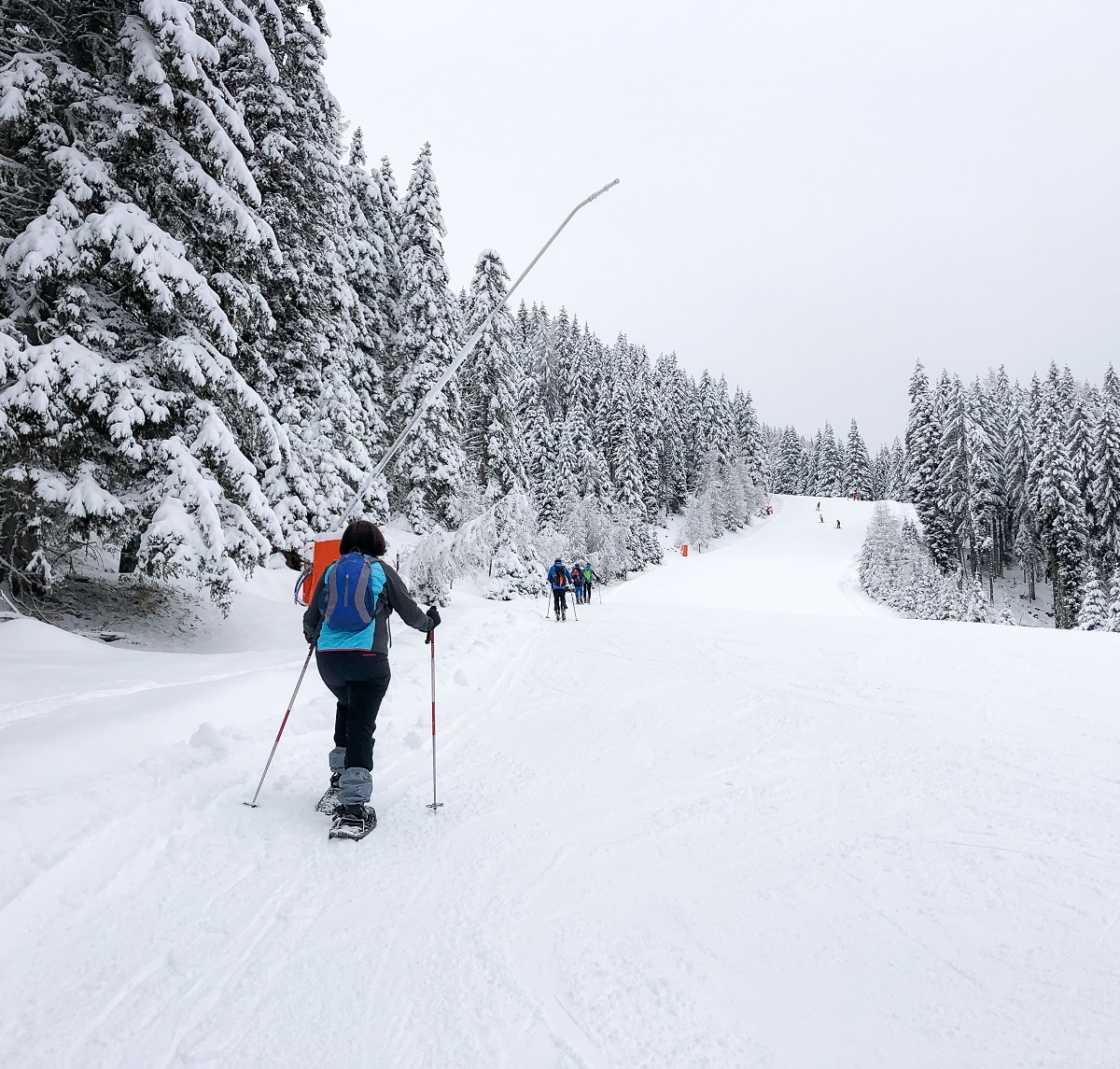 But now, let's get to the core of my experience! To test this offer at its best, I brought my 12-year-old son Giovanni with me; we both love to ski…we're definitely not professionals, but we manage really well!
Our luck gifted us with a wonderful snow that made our day even more magical! After parking the car at the base of the Kanzelbahn cable car (near to the Ossiacher lake, to be clear), we armed ourselves of a small backpack each for the night, our skis and… ready, set, go!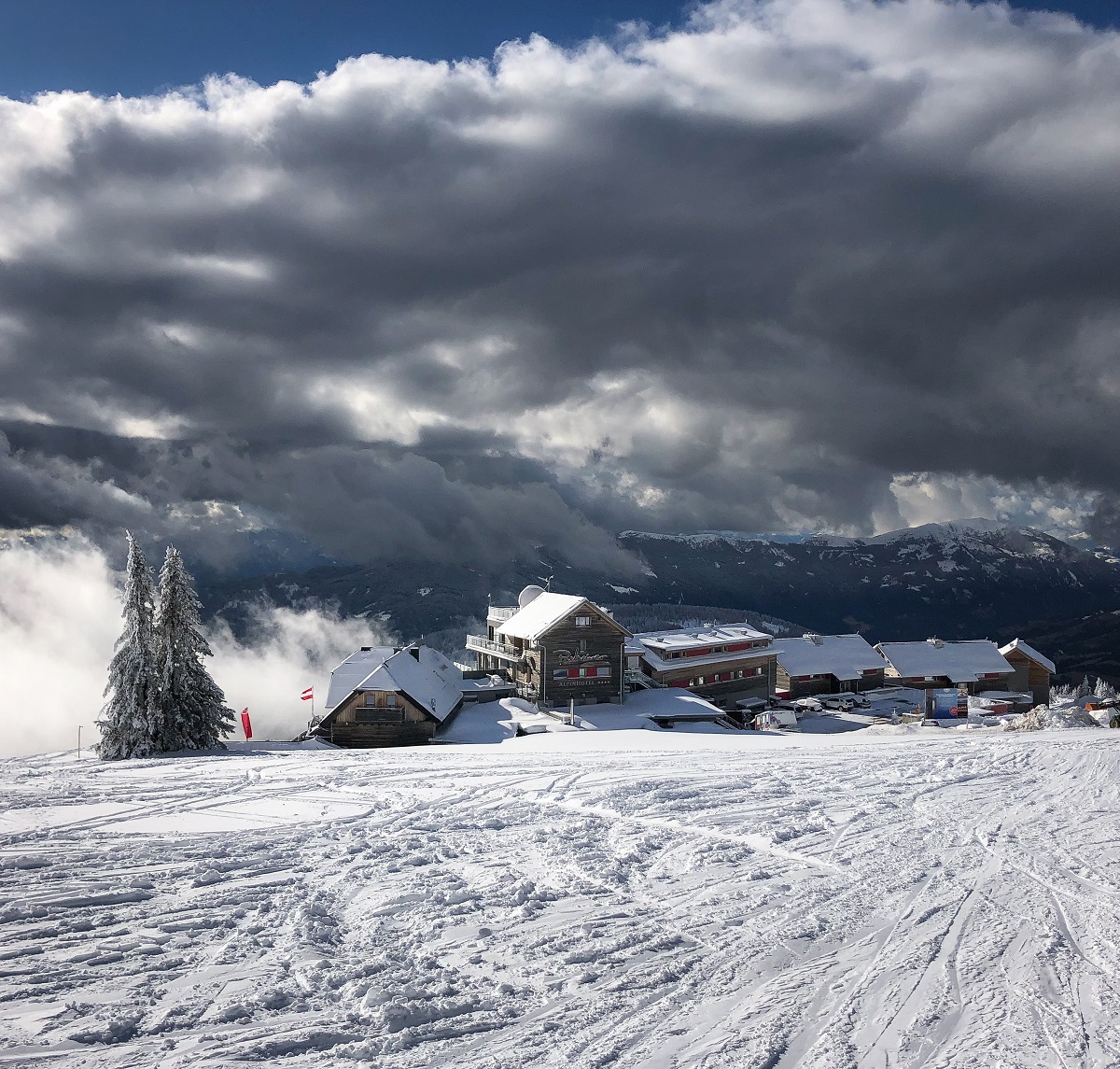 We were ready to go up to 1900 meters, where we reserved a room at the Alpinhotel Pacheiner for a night, a facility you can also reach by car. Maybe you're wondering why I didn't do it too. Well, I preferred to get there with the lifts (a cable car and a chairlift) to give the experience a little sparkle! And that's exactly what it did, because in the middle of a snowstorm, Giovanni and I lost the way and ended up out of the tracks, in the woods, while it was snowing. It was such a surreal adventure…we were so amused! Once we got back on track and arrived to the hotel, we decided to end our day heating up on a sauna, a steam bath and enjoying the wonderful Infinity pool.
The facility is right on the ski tracks so, if you get there on your skis, you can go straight into the hotel storage room. There, they have a heated wall specifically for your ski boots and one for the skis. From here you can also enjoy a marvelous view on Villach's lights and on the mountains that define the borders among Italy, Slovenia and Austria. The hotel also offers an observatory to look at the stars. Well, we couldn't quite seize the opportunity for obvious reasons…but on summer nights it has to be magical here!
The next day we met Alexandra, a ski teacher at the Ski & Snowboardschule Gerlitzen – Villach. She's very fluent in Italian and she stayed with us until 4 p.m., the facility closing time (the cable car to go back to the valley closes at 5 p.m., so you can still stay uphill and have a beer after all the skiing, before it's time to go back and get your car).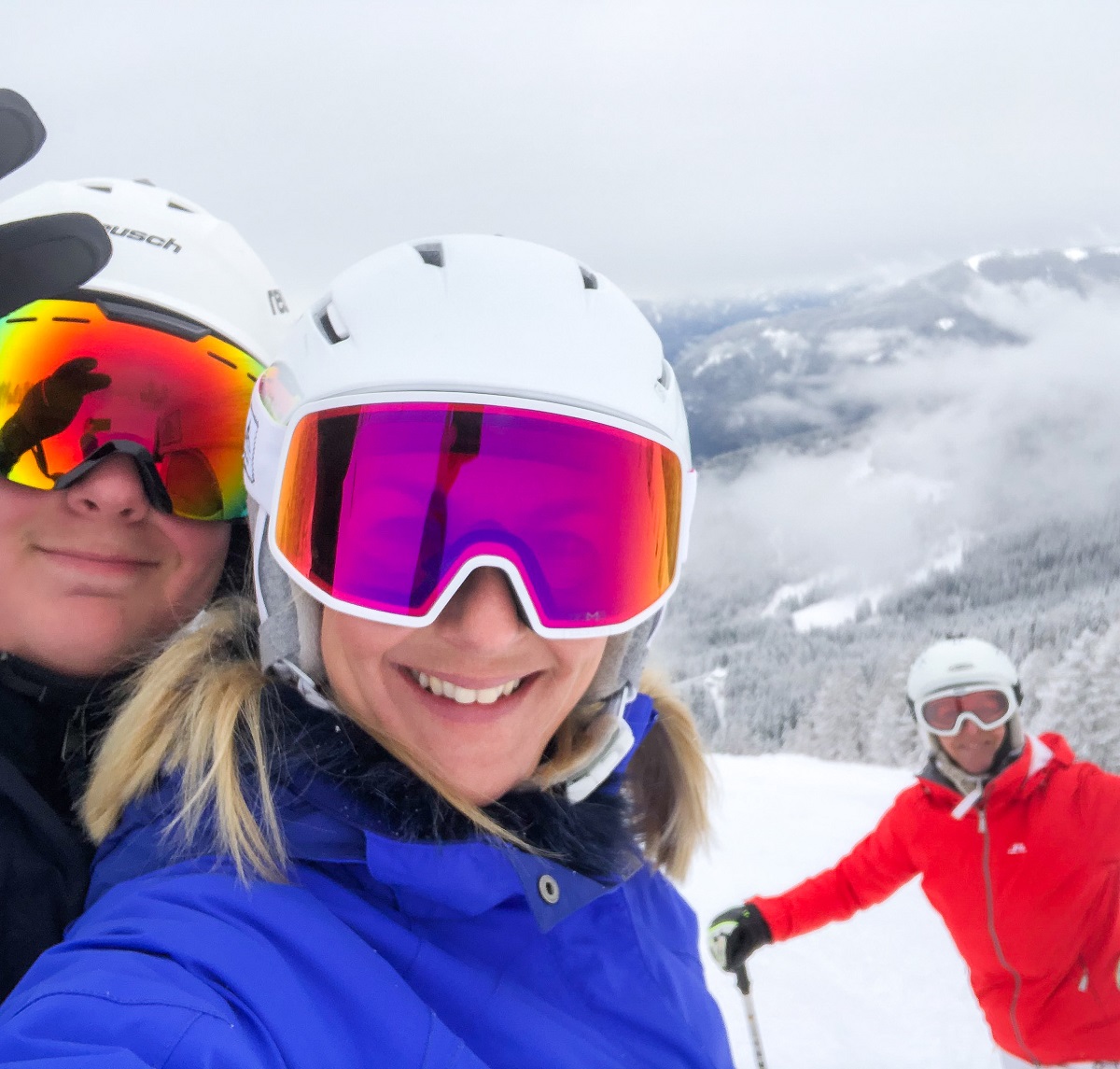 Alexandra, as any other ski teacher, is open to give you a tour around the slopes and to make you part of the available off-track experiences…and ALSO to correct you skiing style 🙂
As you can see, after a light snowfall, the sky cleared, giving space to a wonderful sun that was the cherry on top of a perfect day made of fresh snow, little crowded tracks and clean air. I don't exaggerate when I tell you that it was one of the best experiences I've ever lived with my son.
.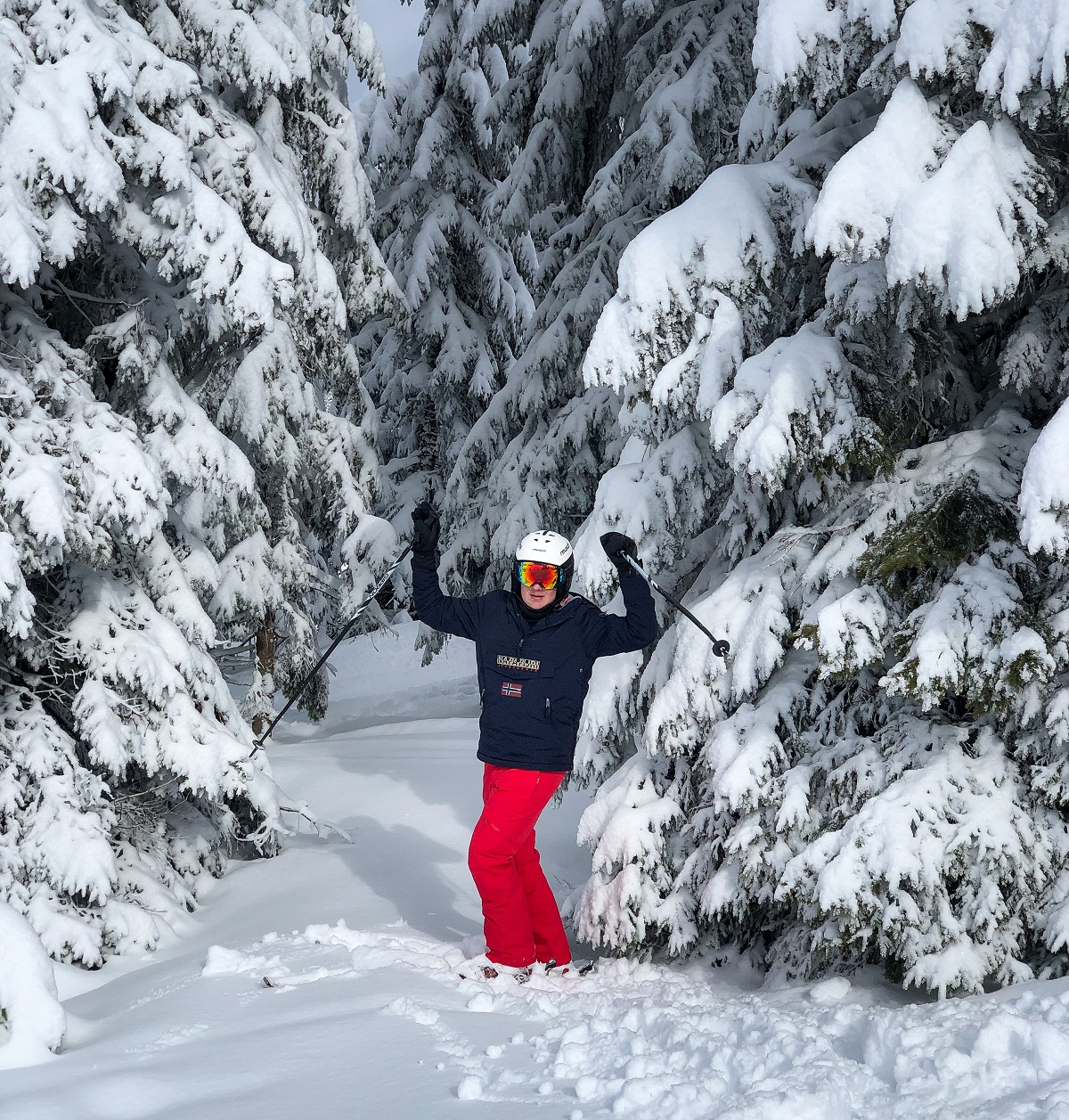 …what did you just ask? If the show is over? No way! The next day we moved to another place an hour away from Villach, in a small village in the middle of the Carinthian mountains. Have you ever heard of Mallnitz? No? Well, it looks like you'll need to wait a couple of days to hear that story. In the meantime, I leave you with this beautiful quote:
Truly it may be said that the outside of a mountain is good for the inside of a man. (George Wherry)