Here I am my friends, this is the second part of the article about my trip to Poland and today I'll tell you a little more about Wroclaw and its wonders (here's the link if you missed the first part).
THE CITY
I'm sure you'll also be fascinated by Wroclaw's beautiful buildings and you'll spend most of your time here with your nose in the air!
The Market square, Rynek, is surrounded by pastel color buildings which could come straight out of a painting; the baroque and neoclassic style frame the second largest square in Europe. In the centre of Rynek you'll find a gothic style Town Hall, the Dom pod Gryfami (which means Home of the Griffons) in Flemish style and Spółdzielczy Dom Handlowy Feniks (the Phoenix department store) built in Liberty style in 1904. On the north-western side if the square there are two (or actually three) small and old houses in gothic style.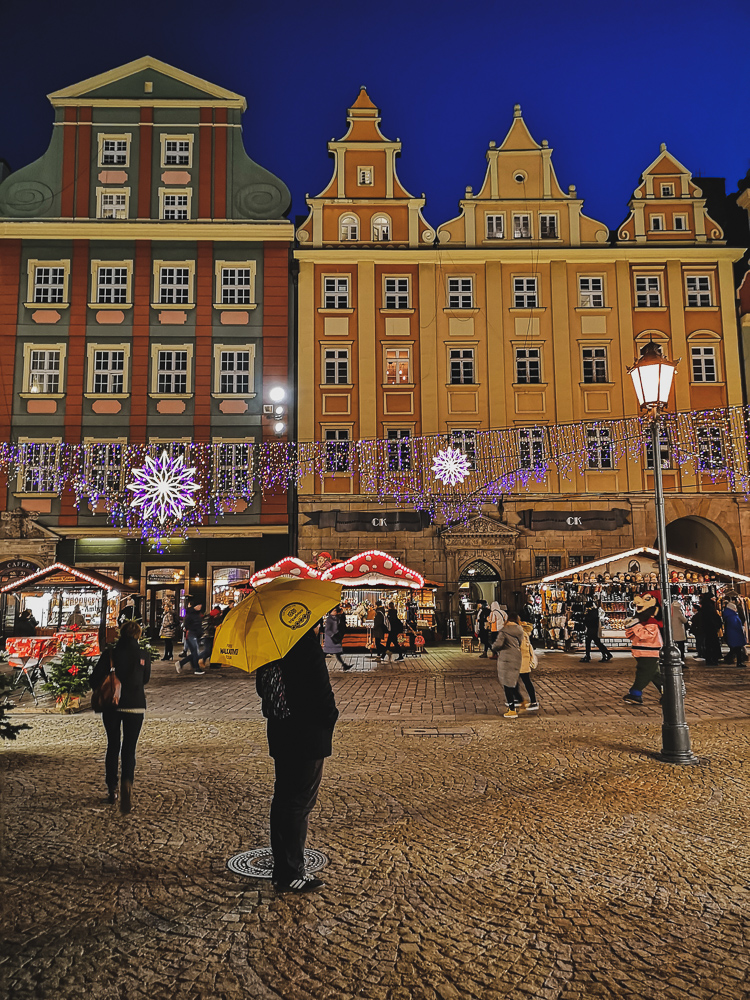 Here you'll start noticing lots of small dwarfs around town; the updated count is 500 but there are more every day! The krasnale are becoming a real attraction! The idea doesn't come from a tourism marketing plan, these fun little figures have a much more interesting story which I'll try to summarize briefly. In the eighties, when Poland was governed by the Communist regime, a movement called Pomarańczowa Alternatywa started to contrast it with satirical and nonsense propaganda. Among these there are the dwarf graffiti, which would pop up anywhere Authorities took down protest slogans.In 2001, to commemorate the actions of Pomarańczowa Alternatywa, the city's authorities commissioned the statue of a dwarf to be put in the street where the demonstrations of this movement usually took place; extra five smaller bronze statues were commissioned a few years later. Today Wroclaw has almost 500 gnomes; they represent different jobs and activities. If you want to find all these bronze statues, which are just 30 cm tall, there are a few itineraries you can follow.
The city has over 150 thousand students. The oldest University building is in baroque style and was built by the Jesuits in 1731; it's worth a visit, I assure you you'll almost feel like going back to University (and don't forget to take a tour of the Leopoldina classroom)! The Library in Szewska 37 is also worth seeing, and if you visit during the summer, you'll be able to catch a concert in its courtyard. The Library conserves over 600 thousand volumes and a large collection of prints, drawings and photographs; the building is located where there once used to be a Convent of the Knights of the Cross with the Red Star.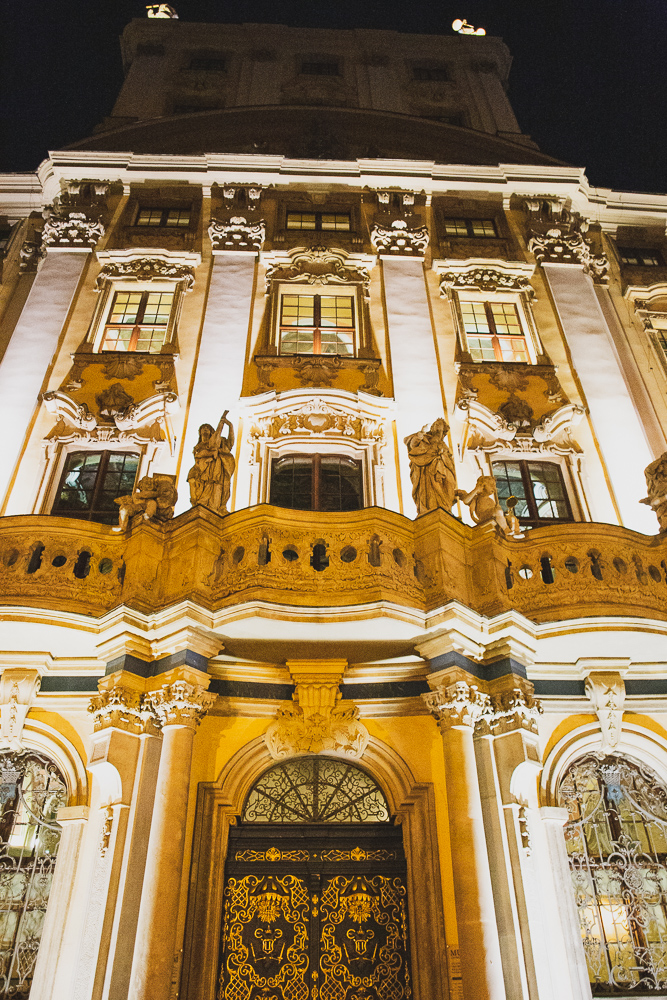 The river Oder (Odra in the local language) crosses Wroclaw creating about twelve islands; to cross them, as I told you last time, over the years they build more than one hundred bridges. The oldest is Most Piaskowy which was built in 1149; the most recent is the Cathedral bridge; it creates an essential route for visitors because it connects the two most important attractions of the city. Ostròw Tumski and Rynek. It was built in 1889; in 2004, they copied the tradition of the Milvio bridge in Rome, which is called the "Love Bridge" and it's now full of padlocks 🙂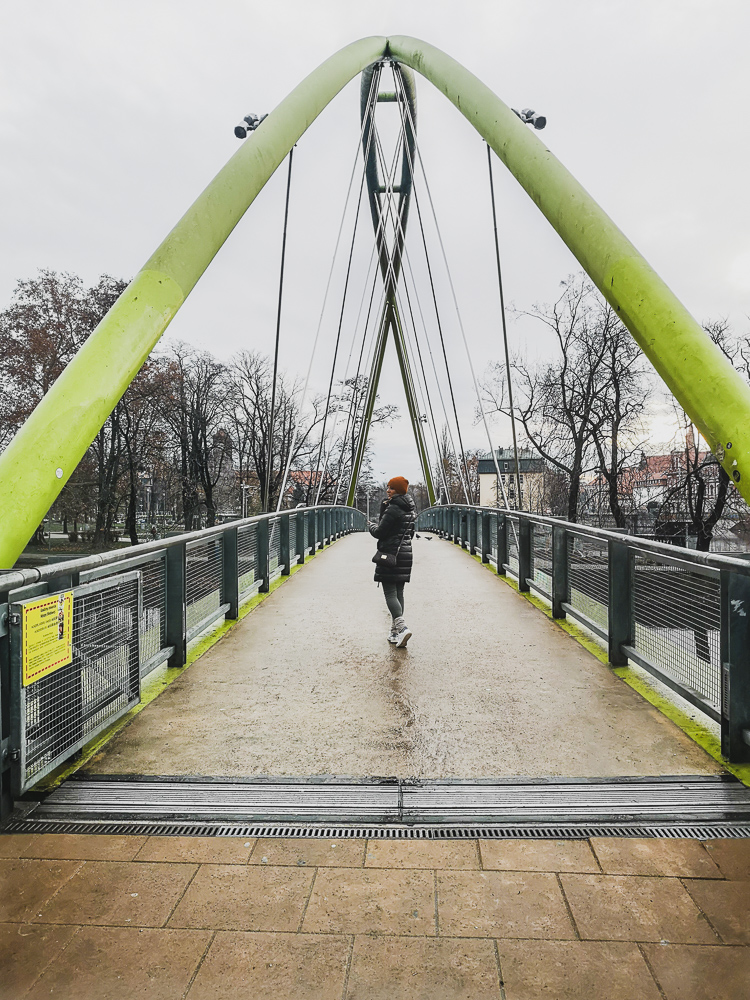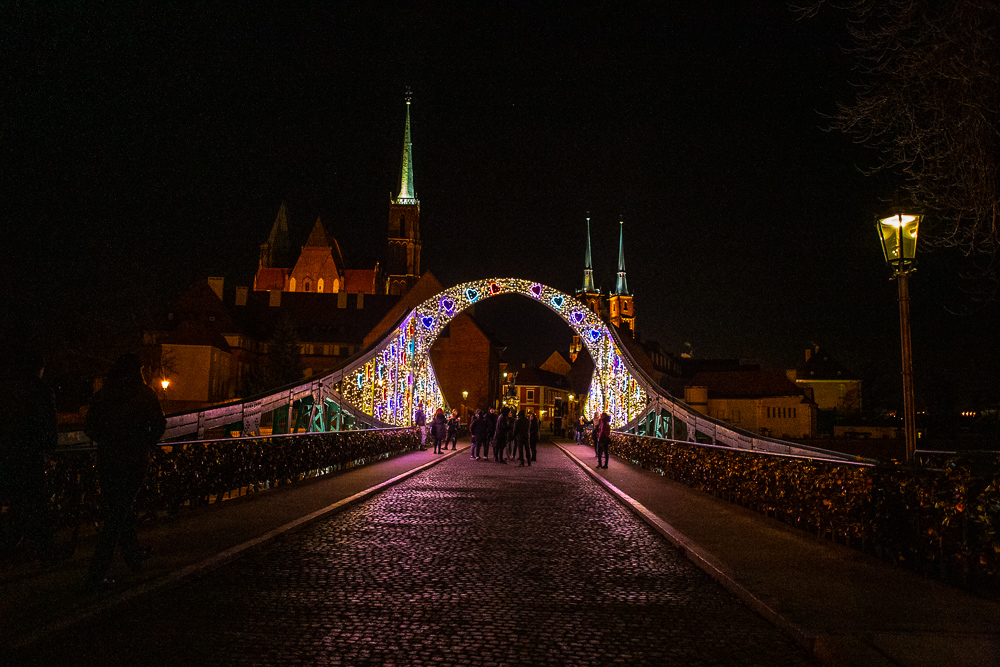 Just nearby there's the Cathedral of saint John the Baptist. I definitely had to stop by an attraction which has my son's name. Gothic cusps, pinnacles and spires will amaze you; with a 2 euro ticket you can take a lift that will take you to the top to admire Wroclaw from a 70 meter height!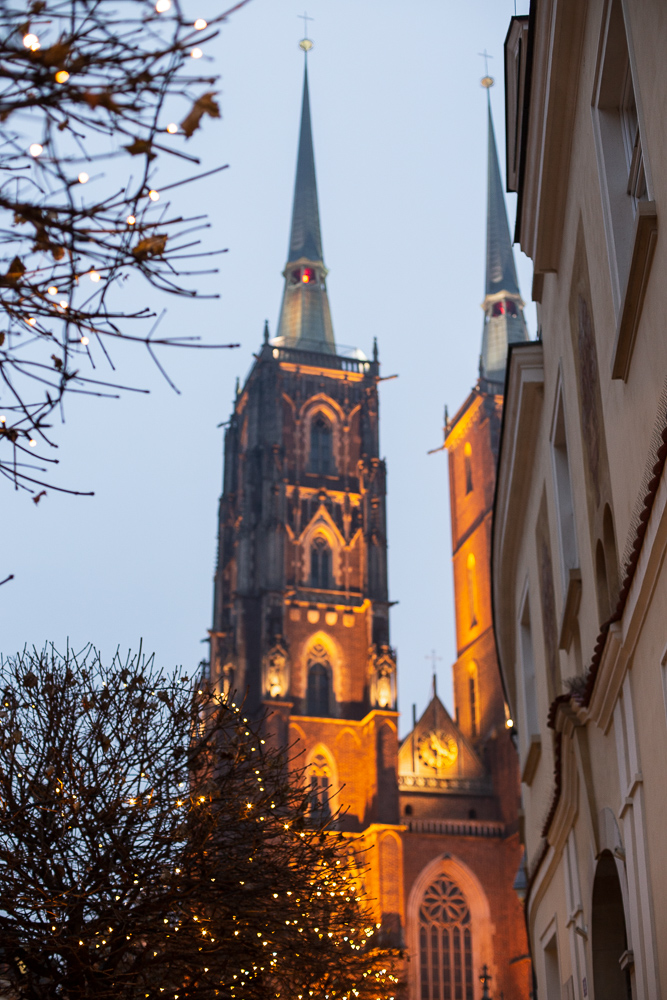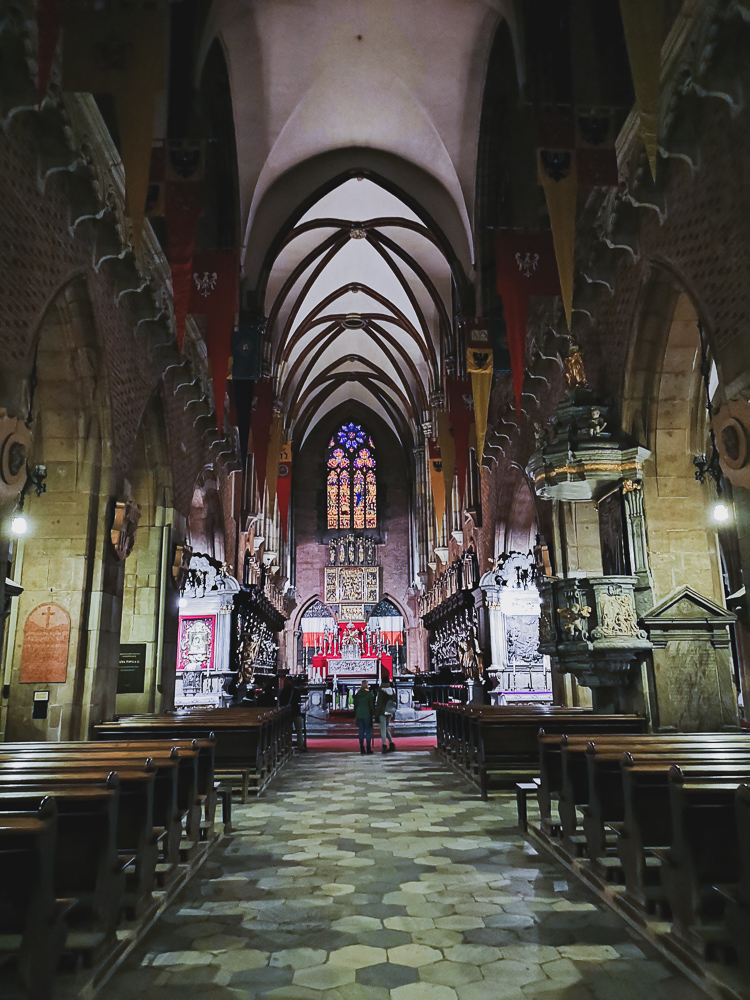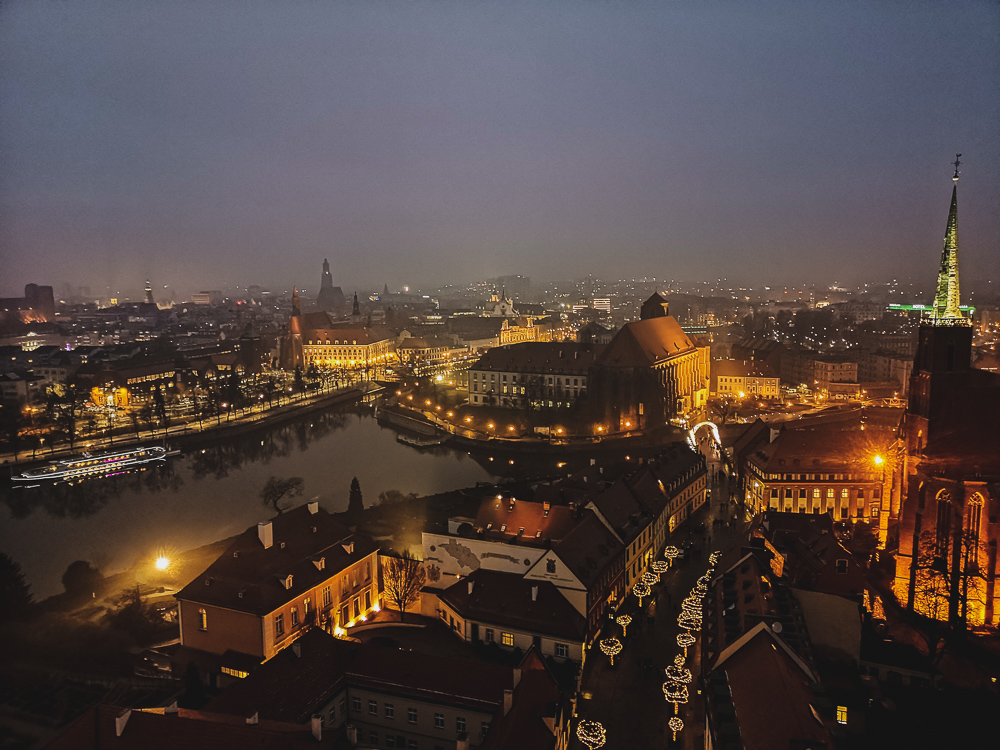 It's a five-minute walk to the Covered Market, called Market Hall, another attraction to see. In this wonderful place you'll find food and anything delicious! On the floor above there are also a few stalls with handmade products where I bought some wonderful crochet dolls and animals. Have a look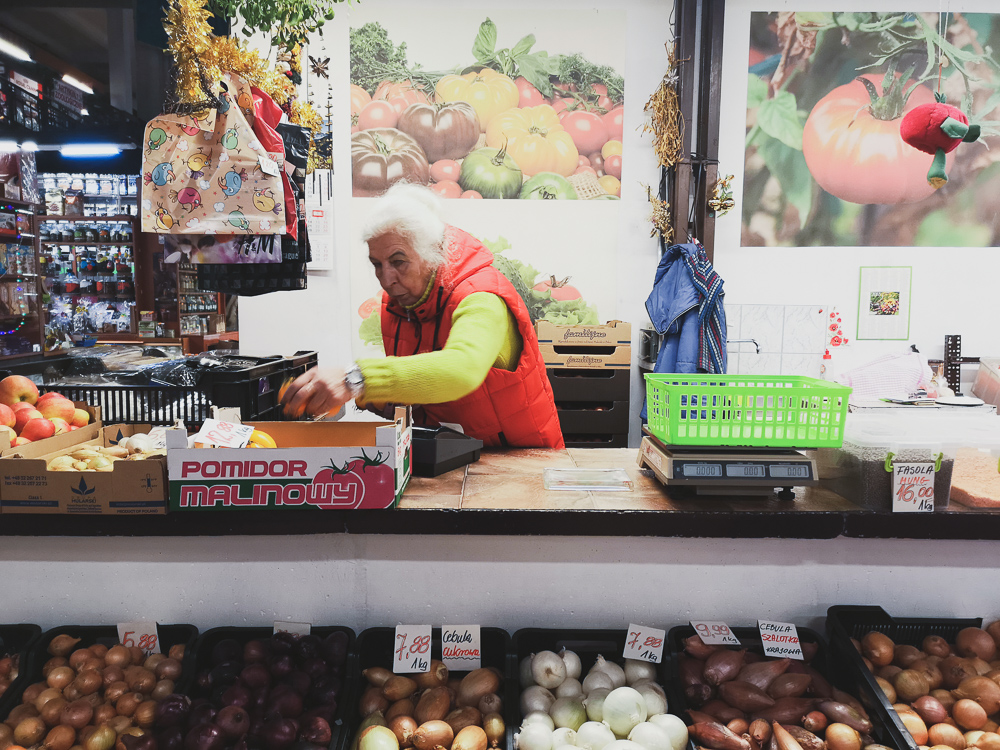 Don't miss the Street of the Antique Butchers. Originally it used to be the place where they sold fresh meat, The street was closed on both sides and at the center there was a stone gutter, which is still visible today, that was used to flush away dirty water. The city recently invested 4 million zloty (about 900 thousand euros) to bring it back to its original splendor. As you walk through a passageway paved in small tiles you'll feel like you've taken a trip to the past, to medieval times. In 1997 they built a monument in memory of slaughter animals, in Polish Pomnik Pamięci Zwierząt Rzeźnych; it's a bronze statue of a group of animals. A goat, a chicken, a rabbit a goose with an egg and a pig. This little street now hosts artisan shops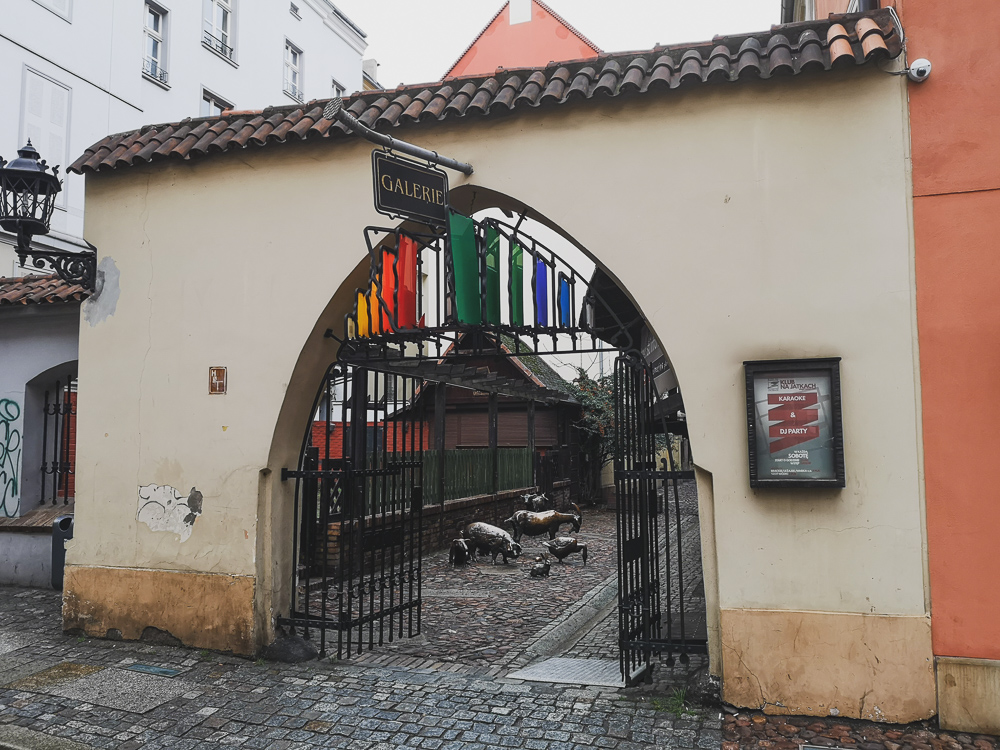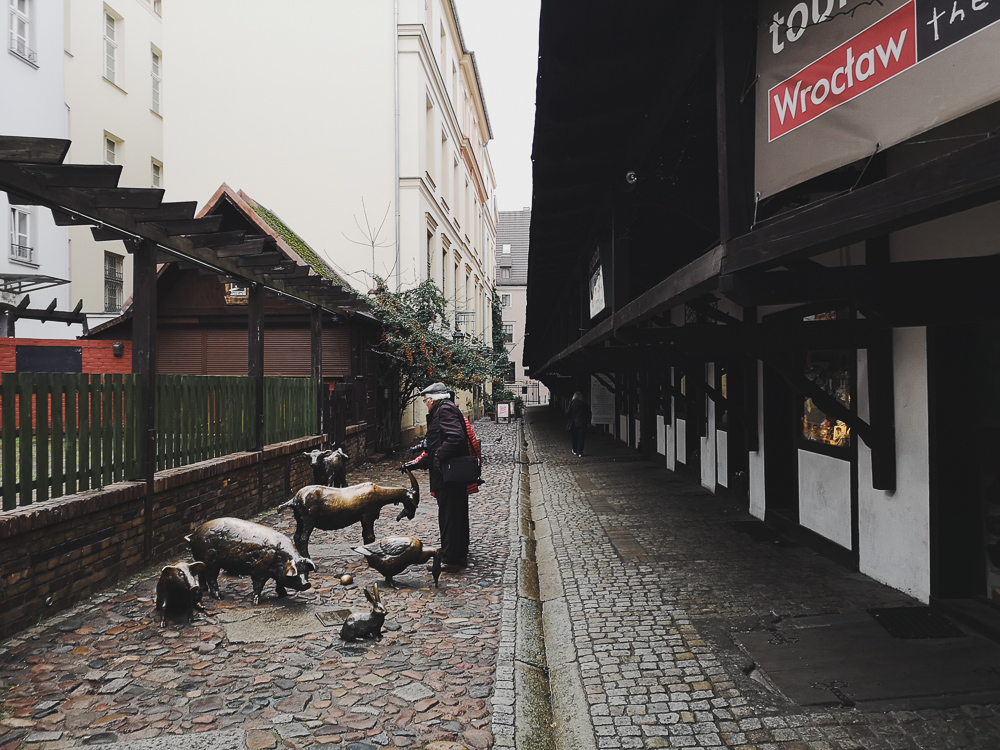 To reach the northern part of the city you'll have to leave the more common tourist paths. It's worth visiting because you'll get to see a unique part of Wroclaw. The area of Nadodrze used to be known for its residential buildings; after the Second World War, the building that resisted the bombings were used to host the refugees who arrived from east. It then became a more common area. Nadodrze has been requalified and you'll find an unusual concentration of artist's atelier and cultural institutions. Breathtaking graffiti and an array of color give these buildings a new life. If you like street art you might fall in love 🙂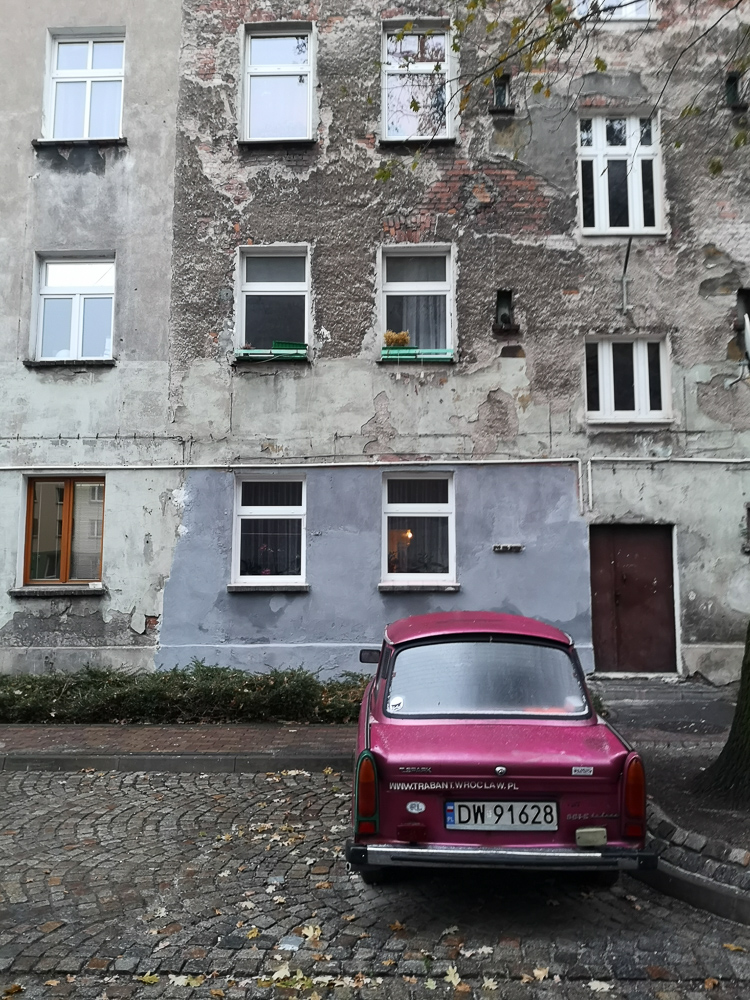 I've been writing and writing but I'm about to write a poem here. I still have a million things to tell you about this city…  my three-day trip was really intense, and I have so much to share. I'll have to tell you about the rest next time, third and last part. See you soon!
Ph. Lara Perentin