Would it really be summer if I didn't come to enjoy at least three days at the San Rocco Boutique Hotel in Brtonigla? Those of you who accurately follow me will know how much I love this little place…I have told you about it many times, like over here and here 🙂
I take every single occasion I have to run away from the city for a couple of days to come here to regenerate: it's perfect for either a romantic getaway, a weekend with a friend or a couple of days in total solitude (which is what I did). What did you say? What's the perfect time to run over here? You can choose to come in the first hot days of spring, during all summer to enjoy the wonderful sun far away from the crowded beaches and during autumn when the white truffle tasting menu comes along!
There hasn't been a year in which I haven't decided to give myself a little gift, running away for a few days: I have two favorite locations, which are La Subida (have a look over here) and the San Rocco hotel, that is actually twinned with La Subida! What a couple!
We're in the northern part of Istria, in a town county that is home to 1.600 people (is the smallest in the region after Grožnjan) and that is only a 50-minute car ride away from my Trieste. Brtonigla is a fascinating little village: a set of renewed wooden houses that all have beautiful trellises and blossomed balconies. Everything is very well kept, with lots of love involved.
The San Rocco Boutique Hotel perfectly matches this context. If you've read my other articles, you'll know very well that it is a small family-run property, the Fernetich family's kingdom: they are very well known around here for their hospitality and competence. They will welcome you with open arms in this corner of paradise, offering you a holiday in a private and very friendly environment. They have 13 bedrooms and they go from a suite to a classic room and they can host up to 28 people… twenty-eight, my friends. Which means that it will never be crowded, nor at the restaurant nor in the garden! The key words are: pure relax.
The restaurant is really excellent and the wonderful Floriana Ruzic, a young and brilliant chef that offers local-ingredient-based dishes, runs its kitchen. All of her creations are modern and the combinations are very well balanced, flavorful and to discover. Needless to say that also almost every wine comes from local businesses and they have a good eye for excellences.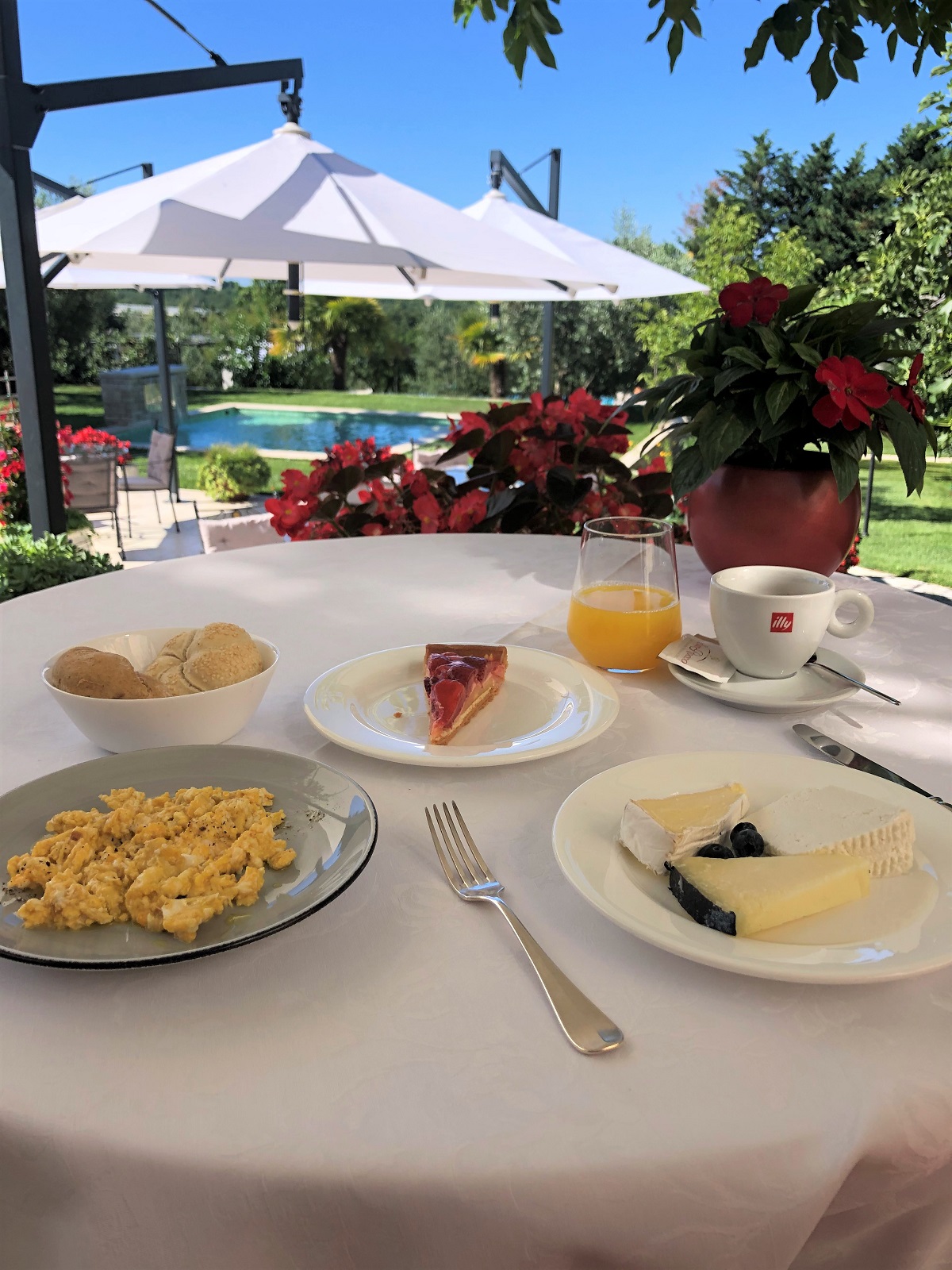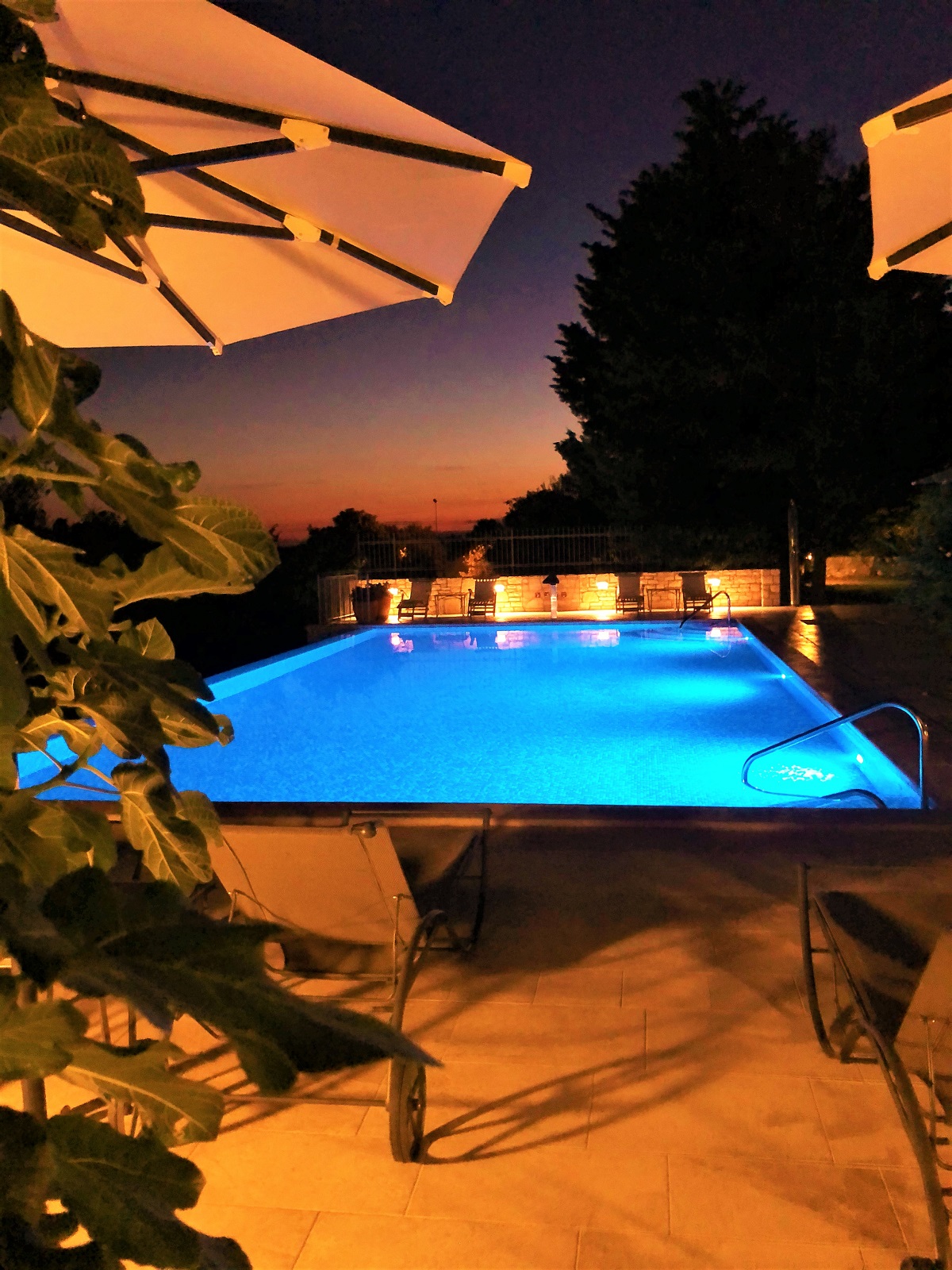 You're admiring the beautiful pictures of the pool at San Rocco's…well, you must know that here, you can spend your time really well also when the weather is bad. What is there to do? Well, you could try to relax in the small wellness zone, that has a sauna and a small pool!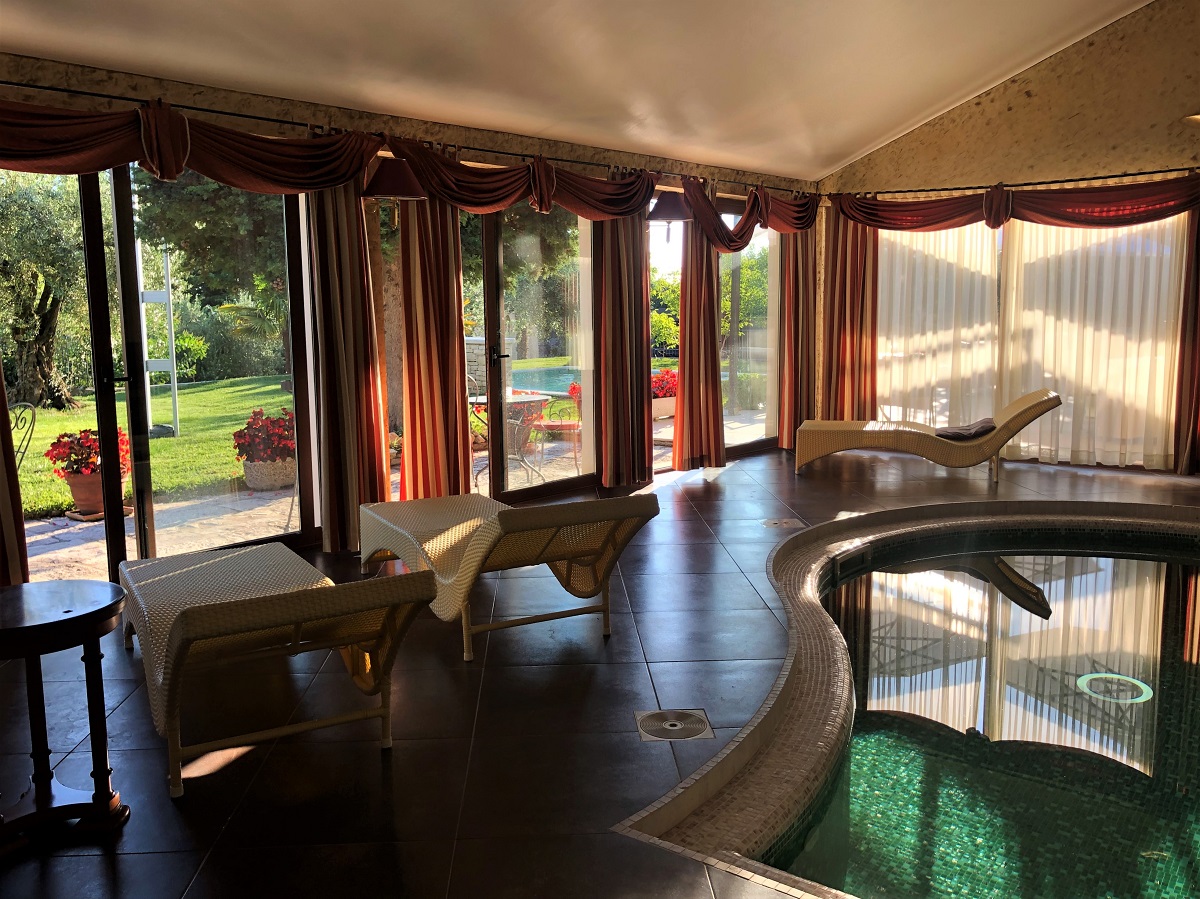 If I have to be honest, I must tell you that I believe that not to have a tour around here is a pity!  A walk in Brtonigla, Grožnjan, Motovun or the even closer Buje, is a must! And, if you're sea lovers, Novigrad and Umag are just a few kilometers away.
For the young ones (or for those who have never grown up, like me) the Istraland waterpark is close; if you love wine you can't avoid going to Veralda or Coronica, which are a few minutes away from the San Rocco by car.
To stay here means that you can dive into the magical wonders of Istria…and that you can taste them, too! In the center of Brtonigla you'll find Primizia, a typical restaurant that belongs to the Fernetich family. Do you want a word of advice? Try the Istrian fusis with hen meat, the Boscarin beef, the pljukancis, the Istrian ham and cheeses…amazing! My advice is to have an innovative dinner and another one that is more simple and traditional.
But tell me, what is it that doesn't push you to book a weekend over here? The price? You don't have any more excuses, because this time I've thought about that, too! Well yes, I've created for you guys a Missclaire WEEKEND PACKAGE for two people, that's valid until December 2020. Here is what you'll get:
Two nights (in a Tradition Room, the category right below the suite);
A dinner for two at the San Rocco's restaurant;
A dinner for two at Primizia's;
A sparkly local wine bottle (that you can choose to have at dinner or on the poolside for a happy hour);
A welcome fruit basket at you arrival;
A selection of 3 oils from San Rocco (yes, here they also produce a great olive oil!).
What's the total price? 530€ for two people, that don't include any wine that hasn't been listed above! To book your weekend you only need to write an email at info@san-rocco.hr, specifically saying that you want the MISSCLAIRE WEEKEND PACKAGE.
Before saying goodbye, I want to tell you something more. From September 20th, is time for season change at San Rocco's and, even though the accommodation prices lower, the dining prices rise because white truffle season has begun (they traditionally dedicate a tasting menu to this delicacy)! So, the cost of the offer doesn't change, because it balances between accommodation and dining. All clear?
Very well, now you don't have any more excuses. What I want to do, is to invite you to like the same experiences as me because this is the only way you can fully understand and appreciate what I'm trying to communicate through my articles, that is the authenticity and the wonderfulness of the world that surrounds me.
Mandatory PS:
If you're afraid of Covid-19, don't worry: here the safety distance is absolutely guaranteed. They have big spaces, they can't host many people for obvious reasons and they sanitize everything with ozone.
Now, pack your swimsuits, send them an email and go!