This time I visited a little place that's not so well known, because if I ask you "what do you know about Croatia?" I'm sure you'll answer "the sea, Zagreb, Split" and maybe something extra. Some time ago the Croatian national tourism institute Croazia Full of Life asked me where I'd like to go for my next rip; I asked to go somewhere that wasn't well known. I wanted to discover something new.
So here I am, a five hour drive from Trieste, to the region of Slavonia, the most northeastern region of the country called Osječko-Baranjska; I'm in a portion of land on the border with Hungary and Serbia, a region rich with nature, marshes and natural parks between the river Drava and Danube.
I'm staying in Osijek (the capital of the region) and from here I'll move around by car to discover the surrounding areas. No more than thirty/forty minute trips.  Before I start I'd like to make a small introduction… Only after I'll list the things I most liked! Ready? Let's get going.
As soon as I arrived in Osijek I was a little perplexed; I'm stopped at level crossing and as I observe the surrounding suburb I almost feel I'm in a Kusturica film; a pinch of melancholy, and the dramatic feeling given by the abandoned red brick houses, covered in graffiti, small farmed fields which are attached to people's homes, modern buildings build next to magnificent old ones decorated in floral style but still showing bullet holes…
Even if it's been more than twenty years since the war you still feel it here, and this makes Osijek a little place filled with emotions. This town was always surrounded by an excellent industrial area that understandably, has lived through difficult periods after the war, the period in which companies became private and followed by a series of economic crisis.
But the beauty of this region is also connected to this aspect. The things that most amazed me were its desire to start over, the strong link to the past, the uncontaminated beauty of the little villages, the architecture, traditions, the simplicity of an area that is still not overwhelmed by tourism and hasn't yet been distorted: a feeling of authenticity which isn't always easy to find. It probably isn't the perfect place for everyone; but if you explore it and understand it, it will fill you with emotions. This was one of the most special trips I've taken in the last years.
So, let's see what to do once we get here!
Where to sleep?
Here you'll find anything you need: In the little villages they have the classic apartments, fancy and typical B&Bs ( I visited Pannonia Terranova, lovely and recently renovated in a eco country style) or you can decide to stay (as I did) in Osijek at the Hotel Osijek, a 4 star hotel on the shore of the Drava river which has an amazing view. The Hotel also has a SPA area with sauna, Turkish baths, jacuzzi, a gym and it also has an excellent restaurant managed by Tomica Đukić the chef of the Croatian national football team!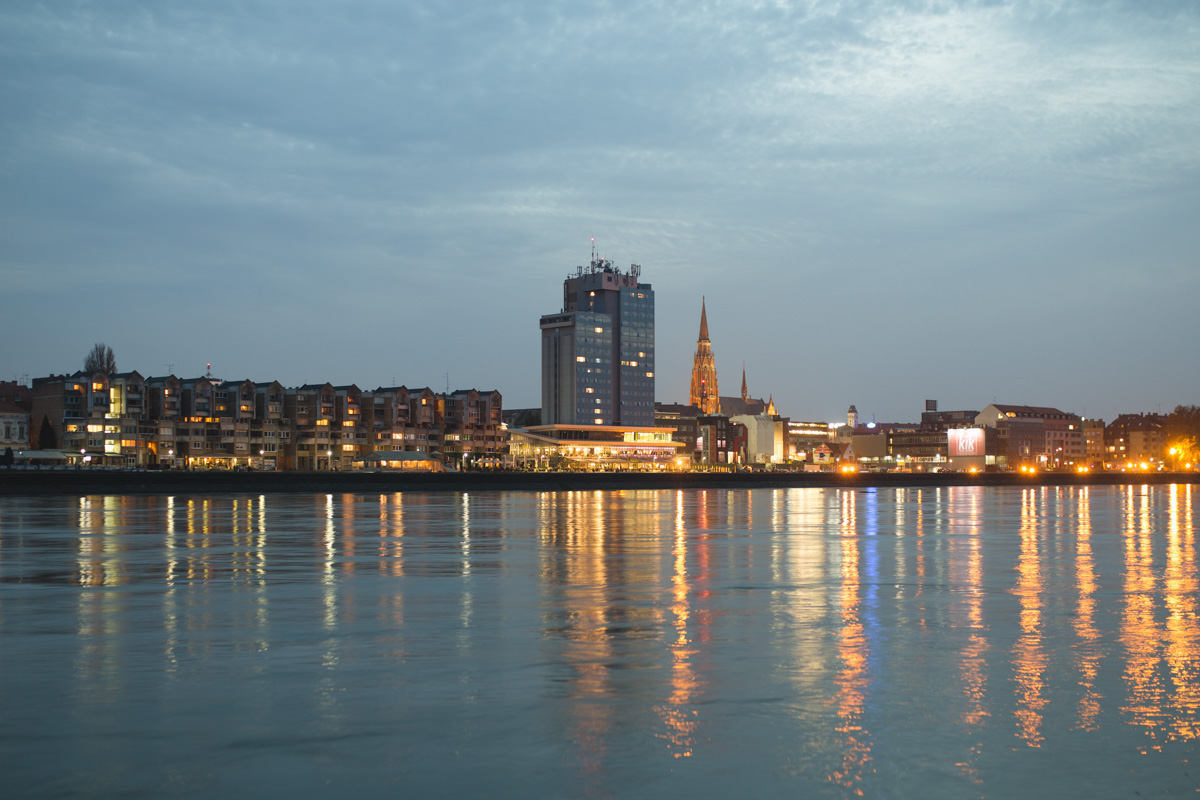 2. What to see in Osijek?
You should also stop at the Urania, the oldest cinema of the town (1913) which was the Masonry headquarters until the Second World War; it's still open and it shows film as well as acts like the "One Man Show". Turn the corner and you'll be in Europska avenija, the road which is famous for its architecture; here you can admire some beautiful classic villas (I'm sure they'll amaze you!). If you love markets, in the road that runs parallel to Europska avenija you can let yourselves be carried away by blue, red and white umbrellas (the colors of the Croatian flag) which hang around the Osijek market which is open every day! Jump right into the blend of scents and flavors of this land!
What about the Gothic Revival Cathedral of Saint Peter and Paul? You can't miss it! It was built at the end of the 19th century, it is 94 meters in height and made with 3 million red bricks. Spectacular.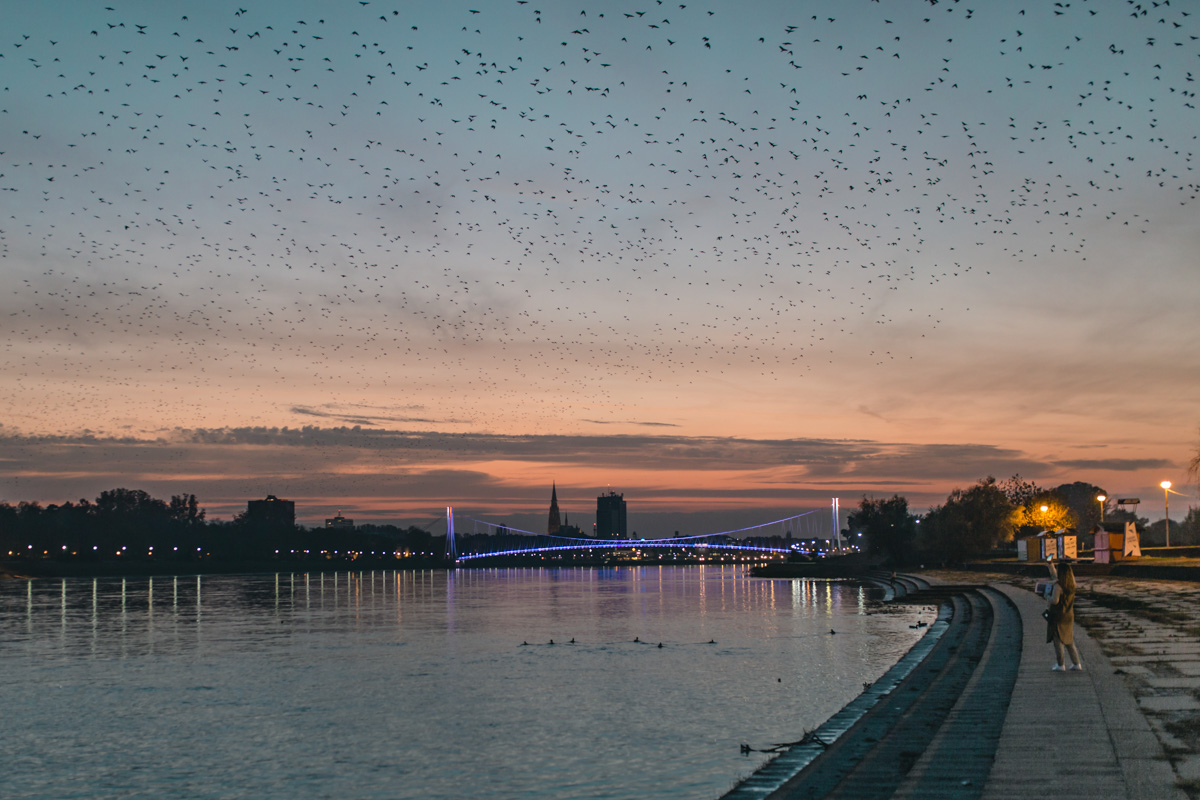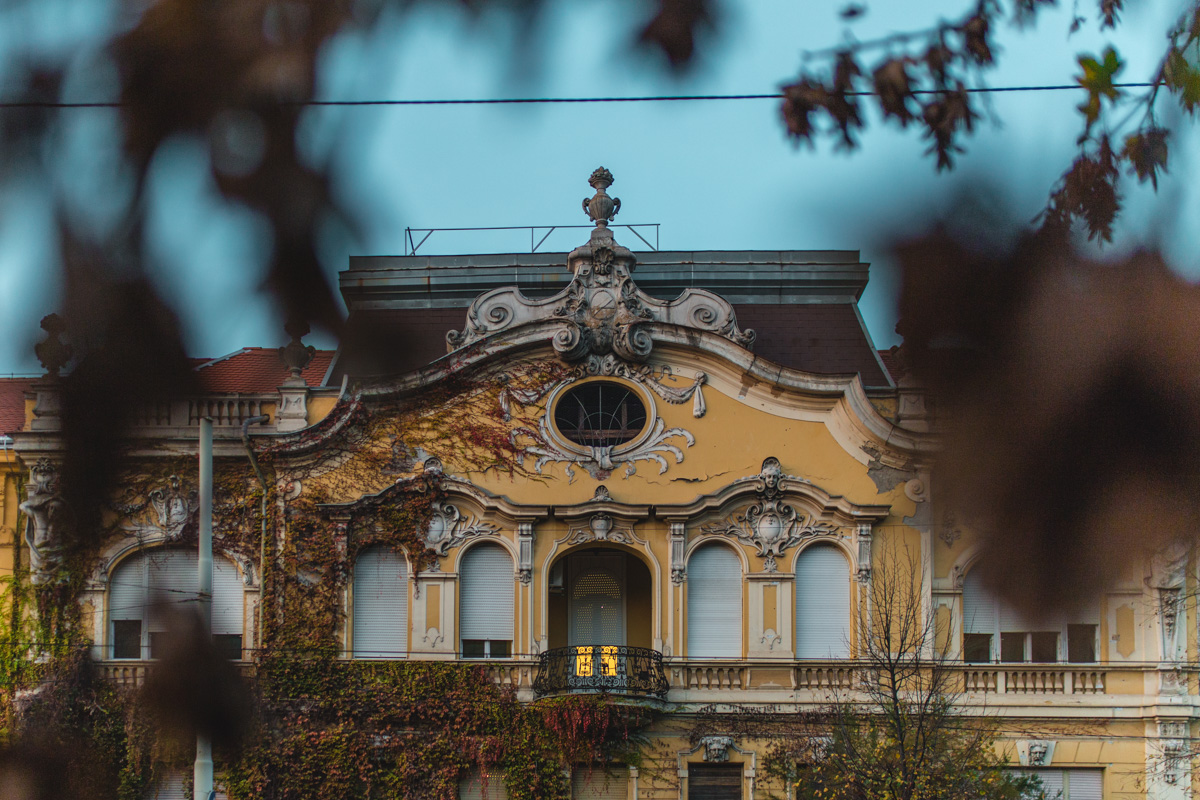 3. A 23 thousand hectare park and Kopački rit Nature Park 
"Just" 7 thousand hectares of the total 23 thousand are dedicated to the Protected Natural Park, a swampland that covers the area from the river Drava to the Danube. Since 1996 nothing has been touched, everything has been left to its natural order, with 298 types of birds, 60 eagle nests, 6 species of heron and two thousand cormorants! On dry land there are deer, wild boars, otters and many other animals that call this place home.
It's worth experiencing the area first hand by taking a guided tour on a small boat (if you prefer there's even a larger boat tour, but it won' be able to navigate up smaller parts of the river) from which you can comfortably discover the park. Careful though because the fish get scared by the noise of the boat and they could jump out the water and…take a ride with you!
If you prefer hiking through this area there's a path built on a wooden walkway that you can take, which twists through the rushes of the swamp; there's also a small interactive area and a bar where you can stop for drinks or coffee. Oh, be careful of mosquitoes in the summer!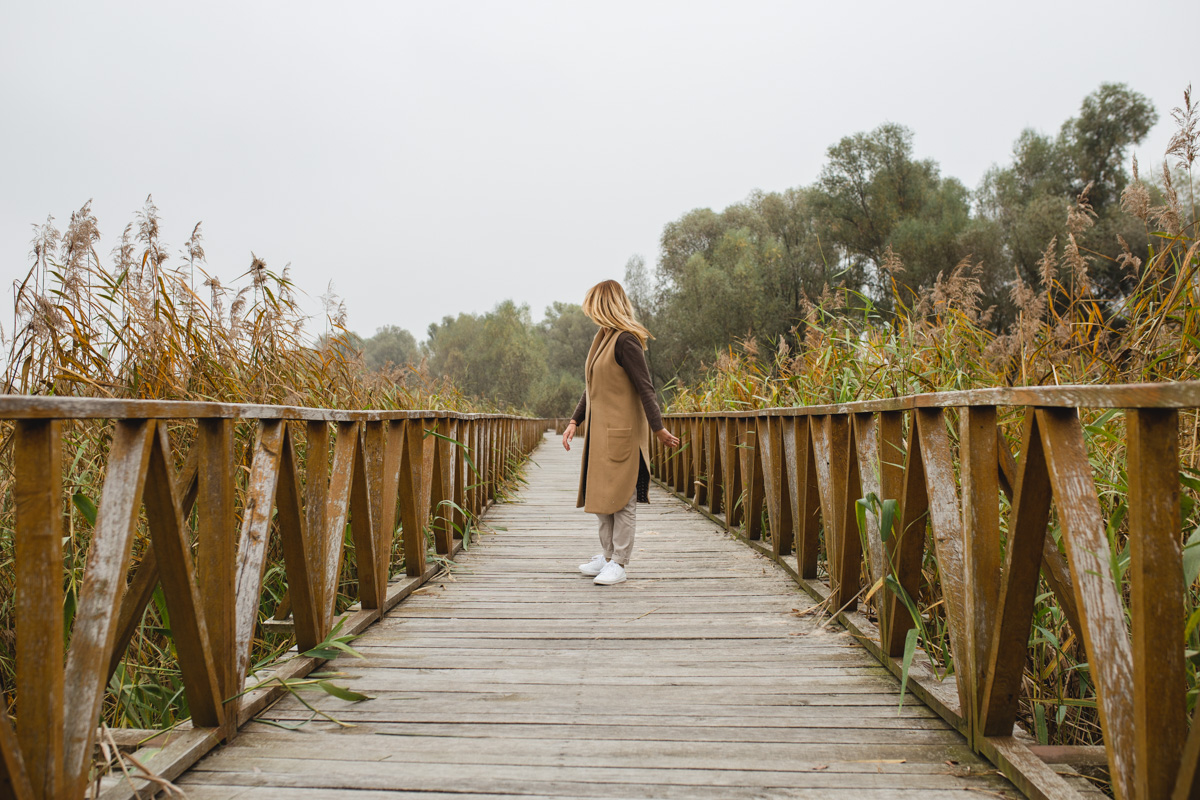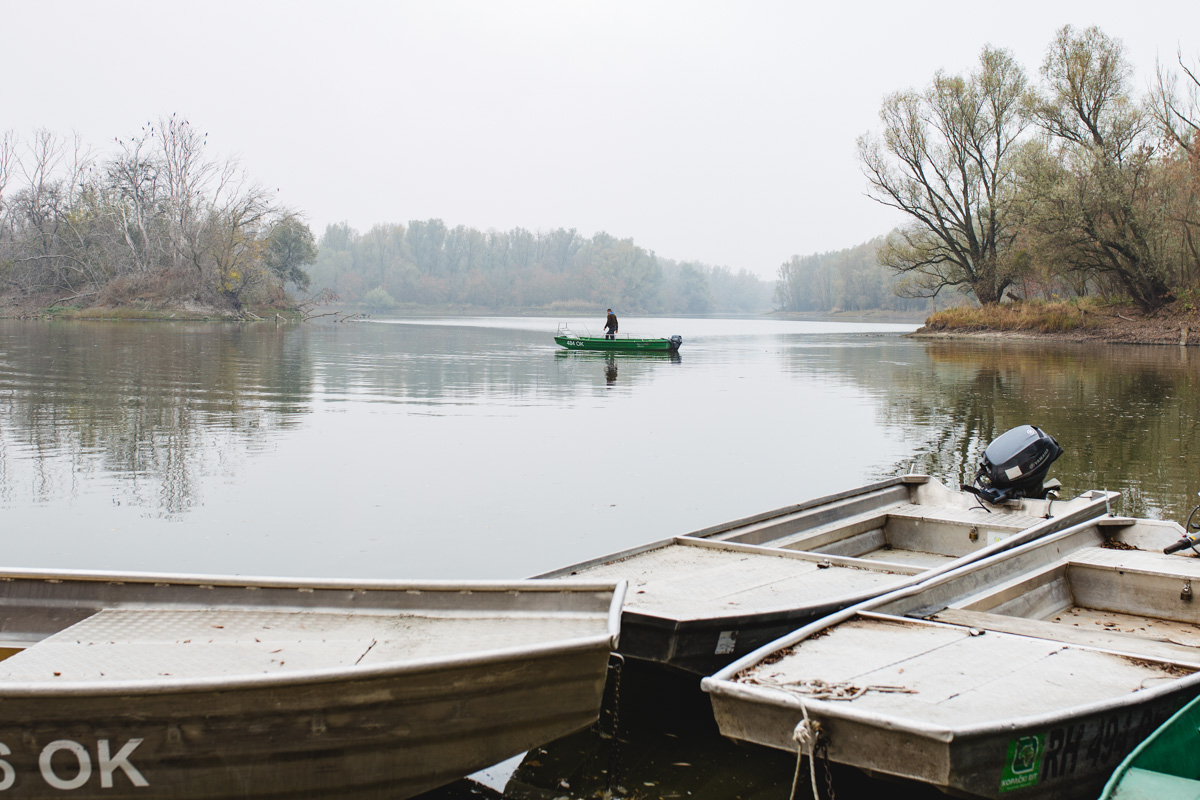 4. The ceramics of Suza
Along the road you'll notice a mill from 1911: it's the ceramic workshop Asztalos Art Ceramic Atelier
After graduating in agriculture, Daniel Asztalos was looking for a ceramic vase; the ones he found were much too expensive, so he decided to make one himself. This was the first step towards his passion for clay and this art; he travelled to Hungary where for four years he studied the different techniques to make ceramic. Today in his workshop he welcomes groups of tourists and, as well as his creations, he also hosts very interesting courses.
At the moment the mill is undergoing some renovation because there isn't enough room: in March the rooms of the ground floor will be opened to welcome more students to his interesting courses!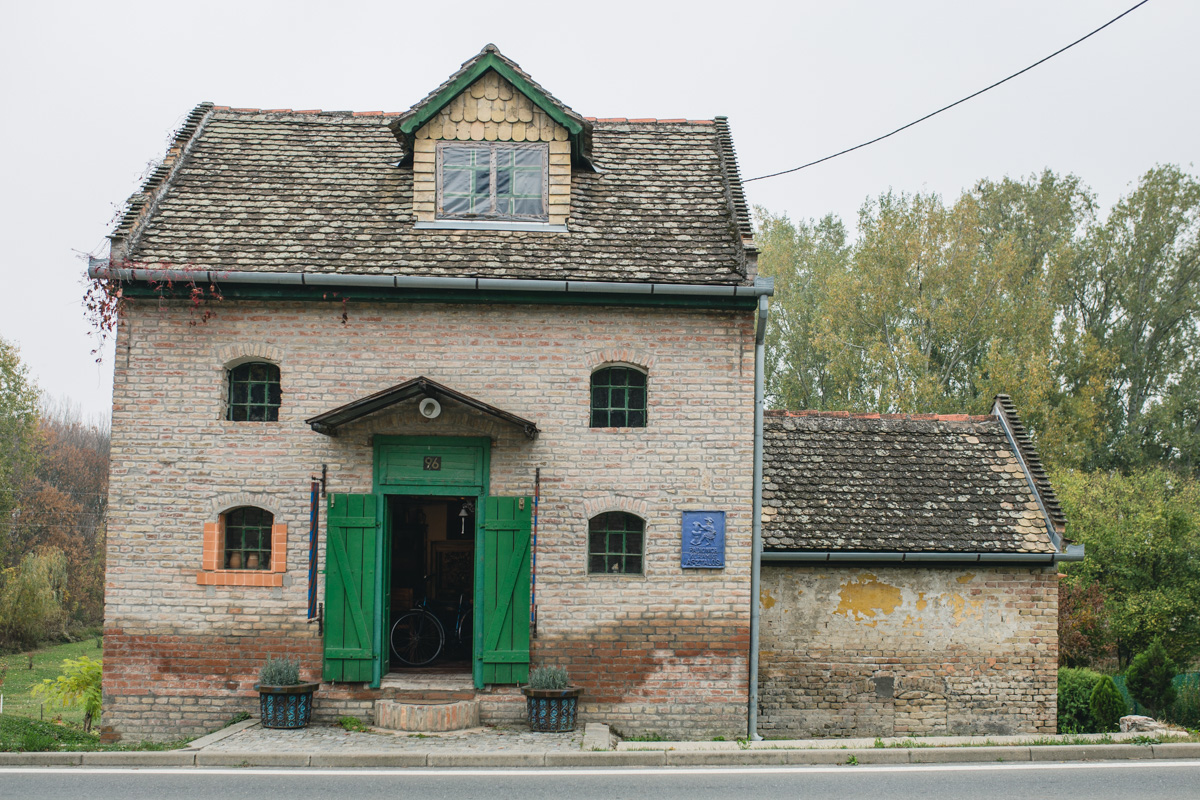 5. The wine cellars in the rock at Zmajevac
Here's a very interesting stop I must insist you not miss. This is the hard part for me: I'll try to describe this place which is so unconventional it's hard to find the right words. Take a hill and build roads into either side of it. Two tight roads which are almost river beds. We'll call these SURDUC; then imagine lots of small houses all built tightly together. Once they were all wine-cellars but today, while some are still faithful to their original purpose, some have been turned into B&Bs and a restaurant.
From outside they all seem very small, two floors and a sloping room, but at the back, they're built into the hill and continue underground. I suggest you stop at Josić  which, as well as being an excellent wine producer, also has a small restaurant where you can taste some traditional food. The stuffed duck I ordered was incredible and the paprika and fresh water fish soup I saw heating over the fire looked great…everyone was ordering it.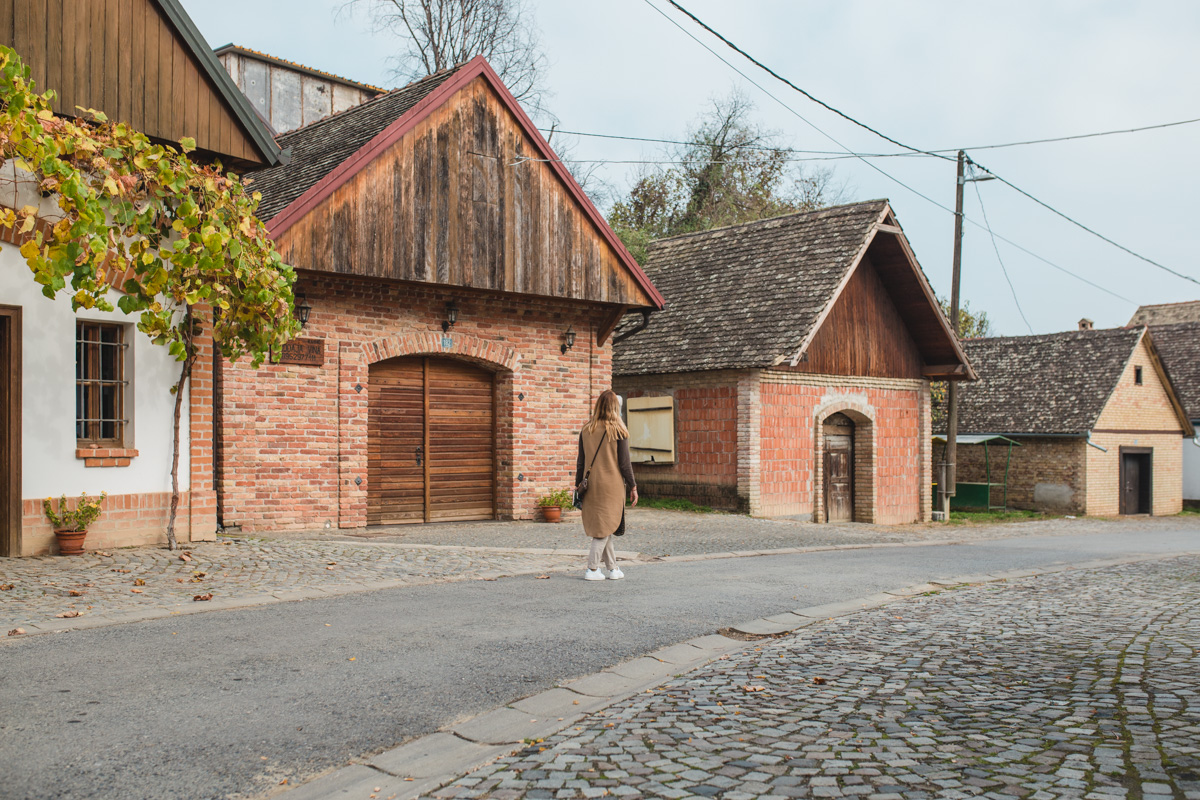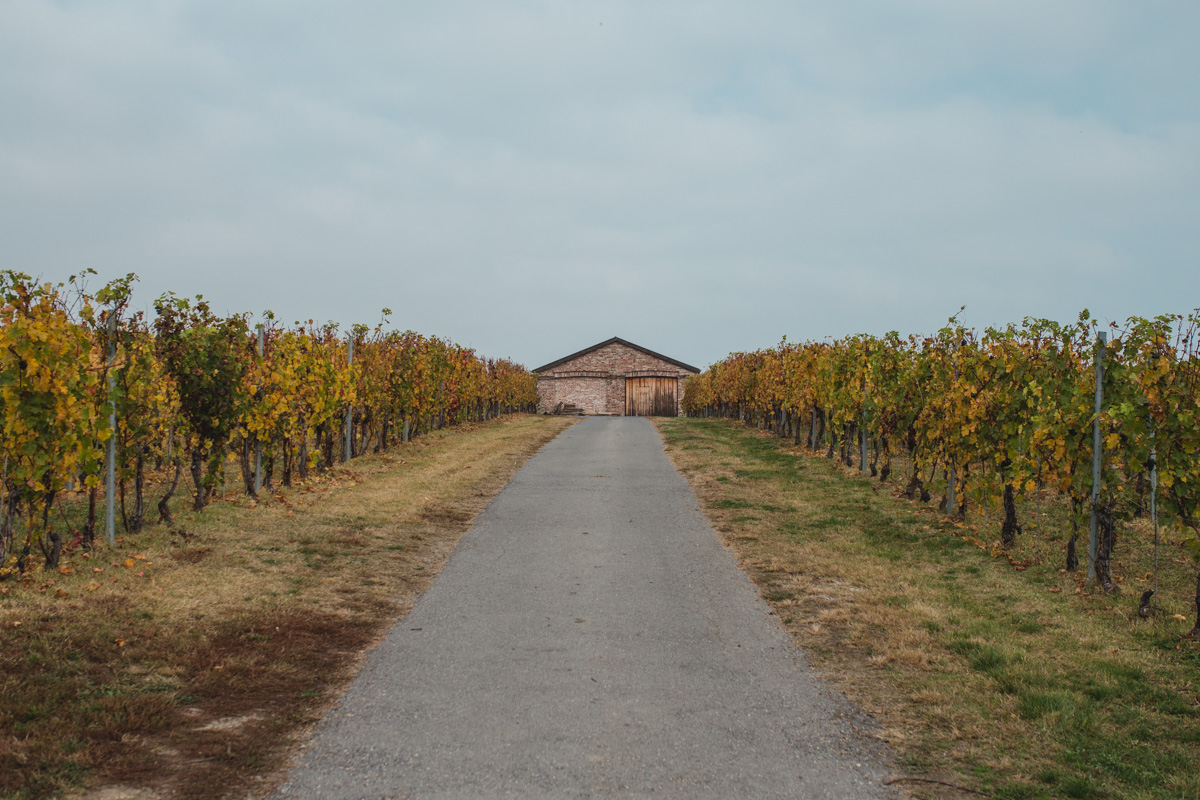 6.  A view of the three borders
You have to head up to Batina, and from the Battle Memorial Complex, built in honor of the Red Army in the liberation in 1944, you'll have a view on the Danube which runs along the border between Hungary (on your left) and Serbia (on the right). There's also a bar where you can sit and admire the view as you sip a coffee, or even a nice cup of hot chocolate with whipped cream!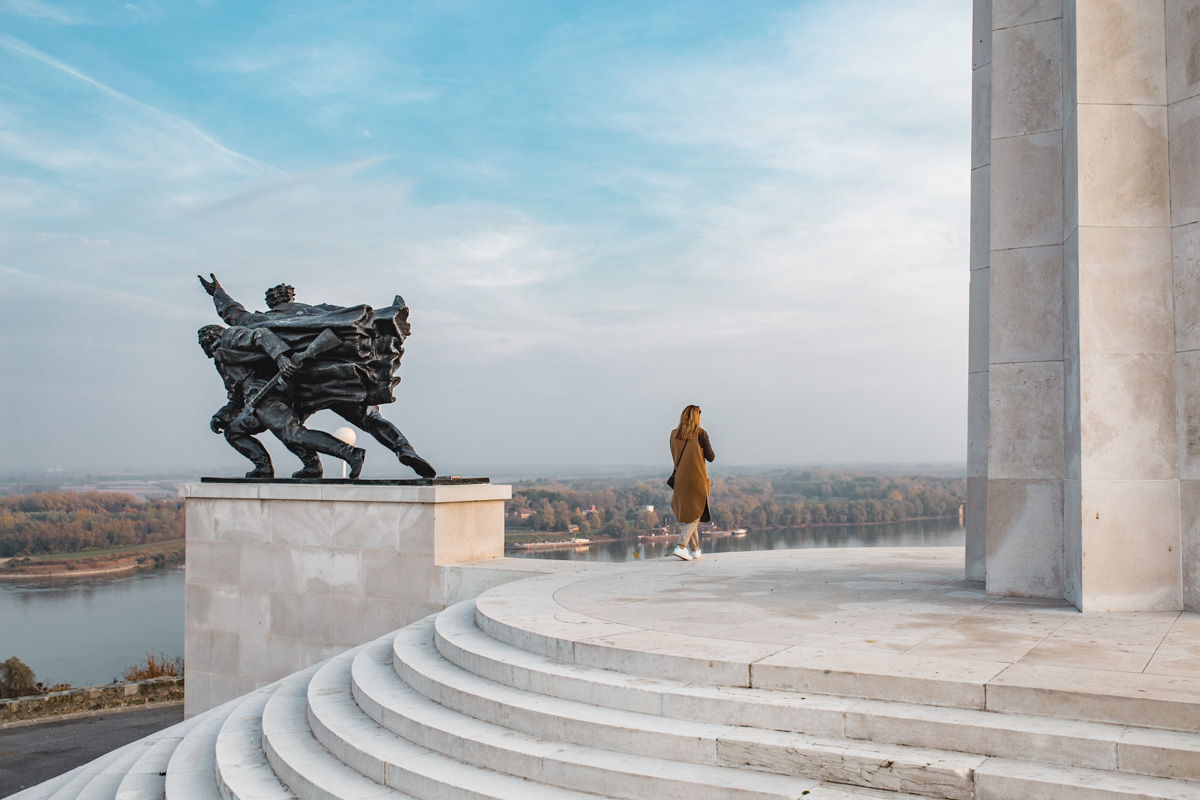 7. Belje and the wine streets
While we're talking about sceneries and beautiful places to see, there's really one place you shouldn't miss. We're at Bansko brdo, a hill that looks over Osijek, where a strip of cement breaks the perfect geometry of the vineyards. From here, on a clear day, you'll have a wonderful view of the region's capital.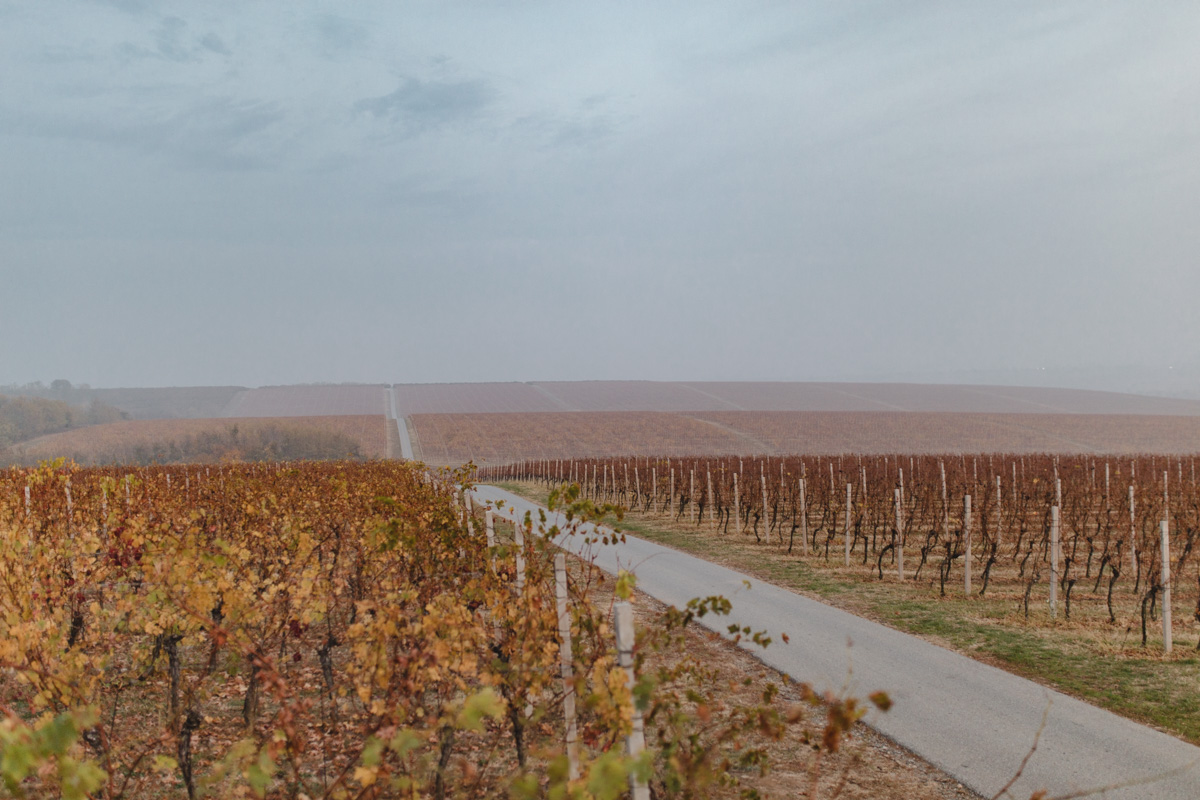 8. The horses of Ivandvor
One of the loveliest experiences of my life was here, at the stables of Dakovo
This is one of the most ancient stables in Europe where they have about 110 Lipizza horses, brought here from Lipizza – this is incredible history – to protect them from Napoleon's invasion. The red brick building was constructed previously, in 1506, and today you can still admire it; in two years it will be turned into a lovely hotel, but today it's home to offices and stables for horses and their foals.
What was it that made this place so special? Seeing Filip Grgačević,with his faithful dog at heel, open the gate (like every morning at 9am) to let the 80 horses out for a run! The sound of their hooves shook the ground all the way to my stomach. It was so beautiful, I cried.
Obviously, it was a free show.
The stallions are kept in another stable, 15 kilometers from this one. There they have other horses, other Lipizza horses, and a show area which seats 600 guests and offers an unlimited number of shows, like the Christmas ones, the Easter show, the July one with other sport events, in September when they have an open house, carriage tours, horse riding lessons, theatre and dance shows and much, much more! Follow them on social media.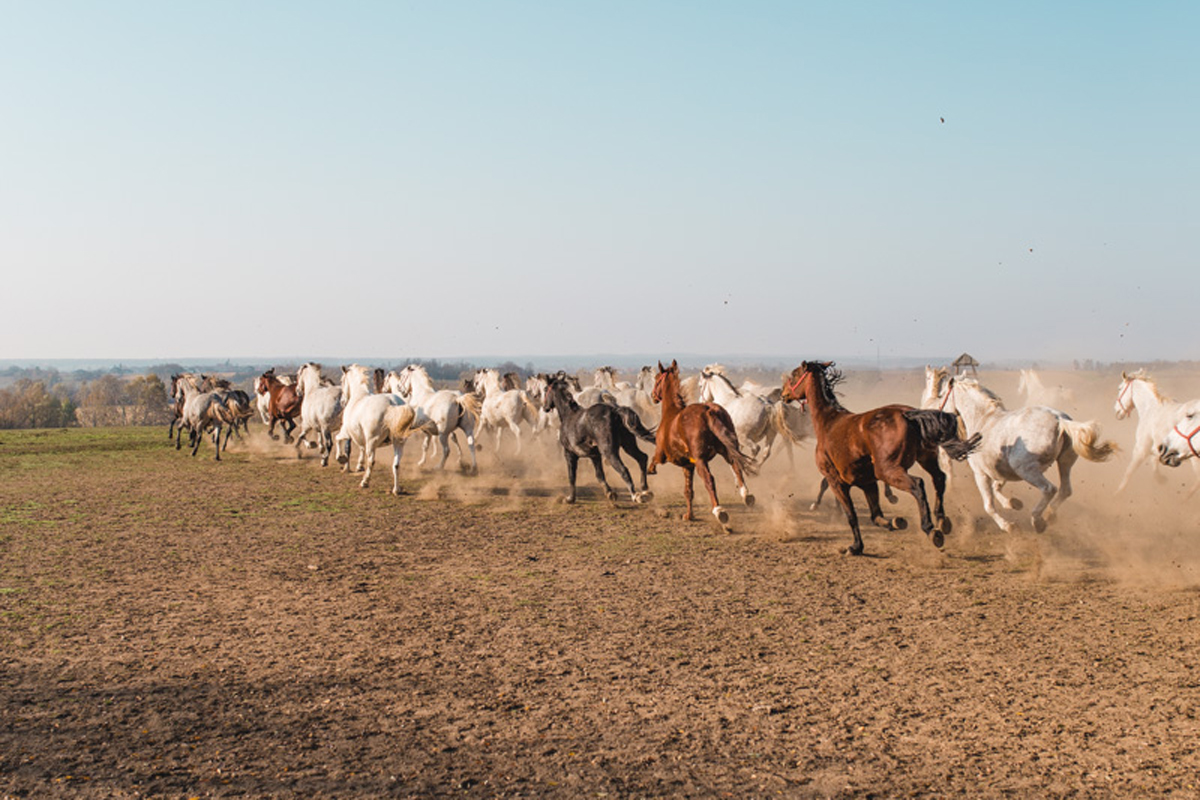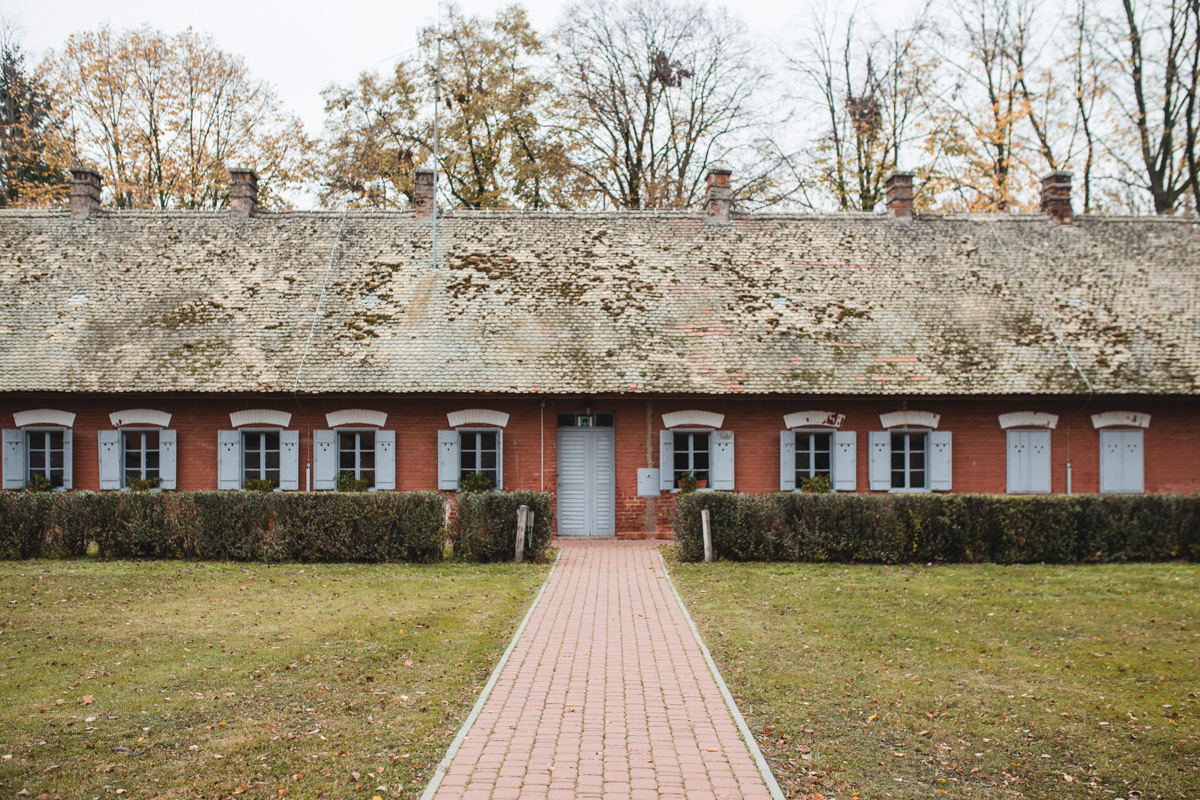 Davoko and St. Paul's Cathedral
If you came all the way here to see the horses, 800 metres from the stables you'll see the Cathedral of Saint Paul, one of most beautiful of Croatia
They started building it in 1882 and finished it 16 years later. Its cross shaped structure is filled with frescos inspired by the Old Testament in its central nave and some inspire by the New Testament in the traversal one. Believe me, it's beautiful. At the centre there is the main canopy altar, and then there are 6 secondary altars; a wonderful construction that will leave you amazed!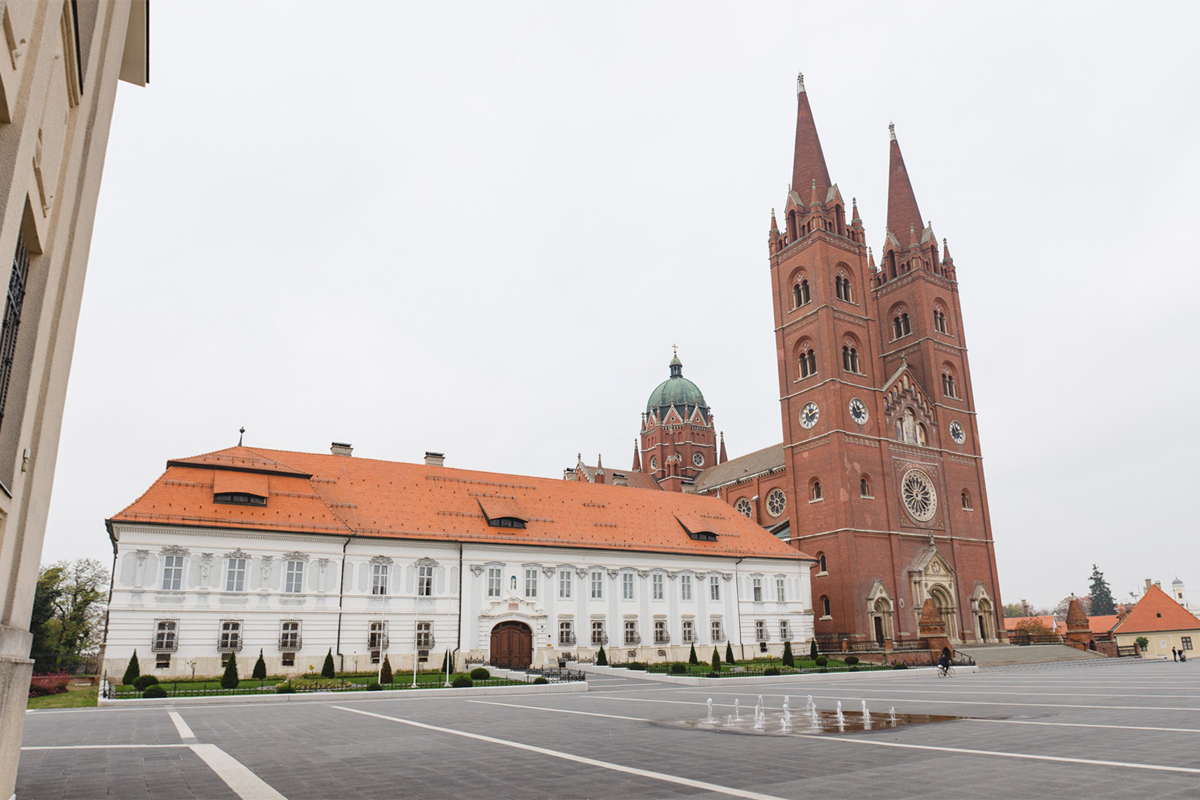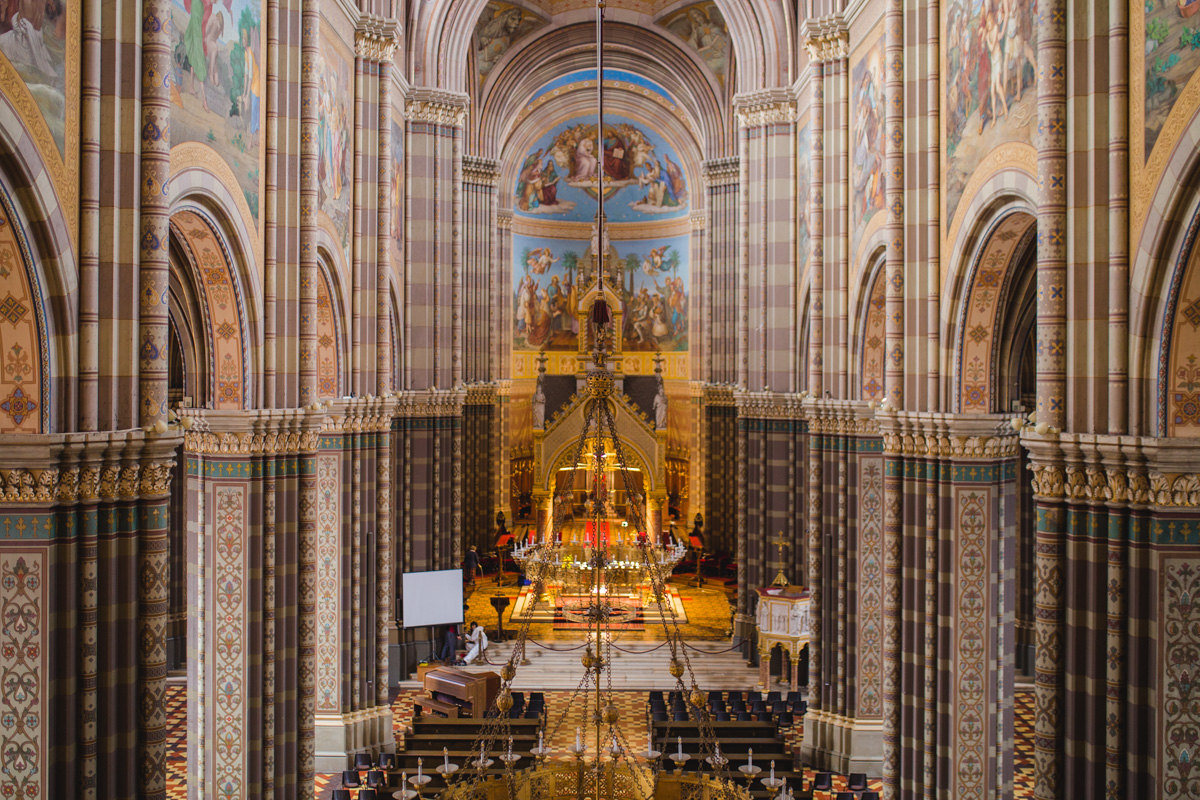 La Peka
After all that walking around I'm sure you're feeling a little hungry… La PEKA is just what you need: It's their way of cooking meat, which is placed in a covered container over burning embers;  I tried this and much more at Sokak, a lovely little restaurant that offers local cuisine
Did you see how many things I discovered? This area has a lot to offer: nature, food, architecture and simplicity. It has been one of my most pleasant trips… I bet you'll enjoy it too if you decide to follow my advice. Want to bet?
Photo Michele Grimaz