Here we are! After having told you about Dubrovnik's history and having shown you its beauties (here the link to the previous article), the moment has come to think about the real stuff: FOOD. Are you ready? It's a long road, I'm telling you.
Swing by Stara Loza,a fantastic restaurant where you can also sit outside. We are on a parallel street of the Stradun (the main road of the old city, inside the walls). The restaurant is on three floors: on the first floor you'll find the boutique hotel's bedrooms, while on the last one (that you can easily reach with an elevator) you will find a wonderful dining room with a marvelous chandelier and many bright windows. But the cherry on top is the small terrace on the roof from which you can enjoy an astonishing view on the orange-colored roof of the city. What does the chef offer? I'd say a sophisticated meal, both of meat and fish. The combinations are amazing, the service is wonderful and the dish presentation is delightful.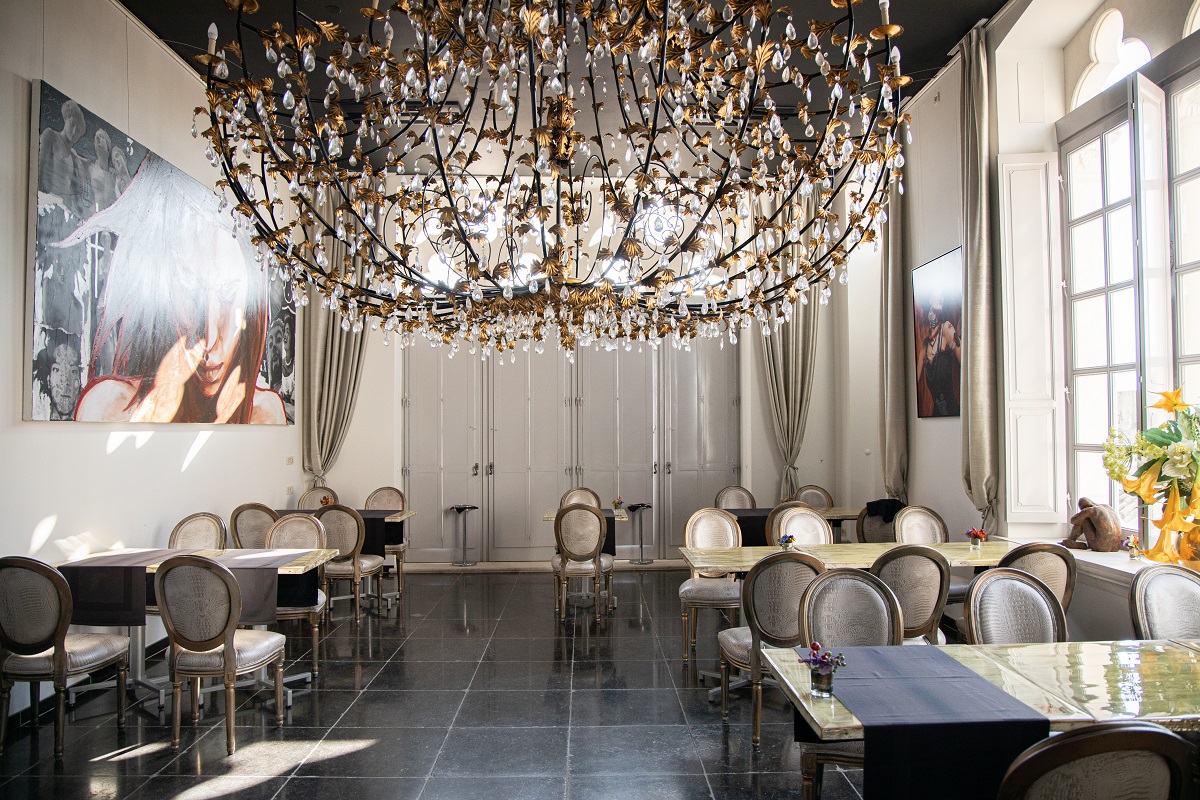 Another restaurant that particularly impressed me in the old city (and that is also recommended by the Michelin guide) is Proto. I have to admit that the first thing that caught my eye were the tablecloths and the embroidered cushions on the outside tables. Here too, you can enjoy their amazing food, which combines the typical tastes of these lands like meat and fish, on a wonderful terrace. Their offer of virgin drinks is really interesting: fresh lemonades, mango and strawberry cocktails…the choice is wide. I couldn't resist their linguine with scampi and black truffle: they were delicious. Their strong point is their attention for details. Maniacal.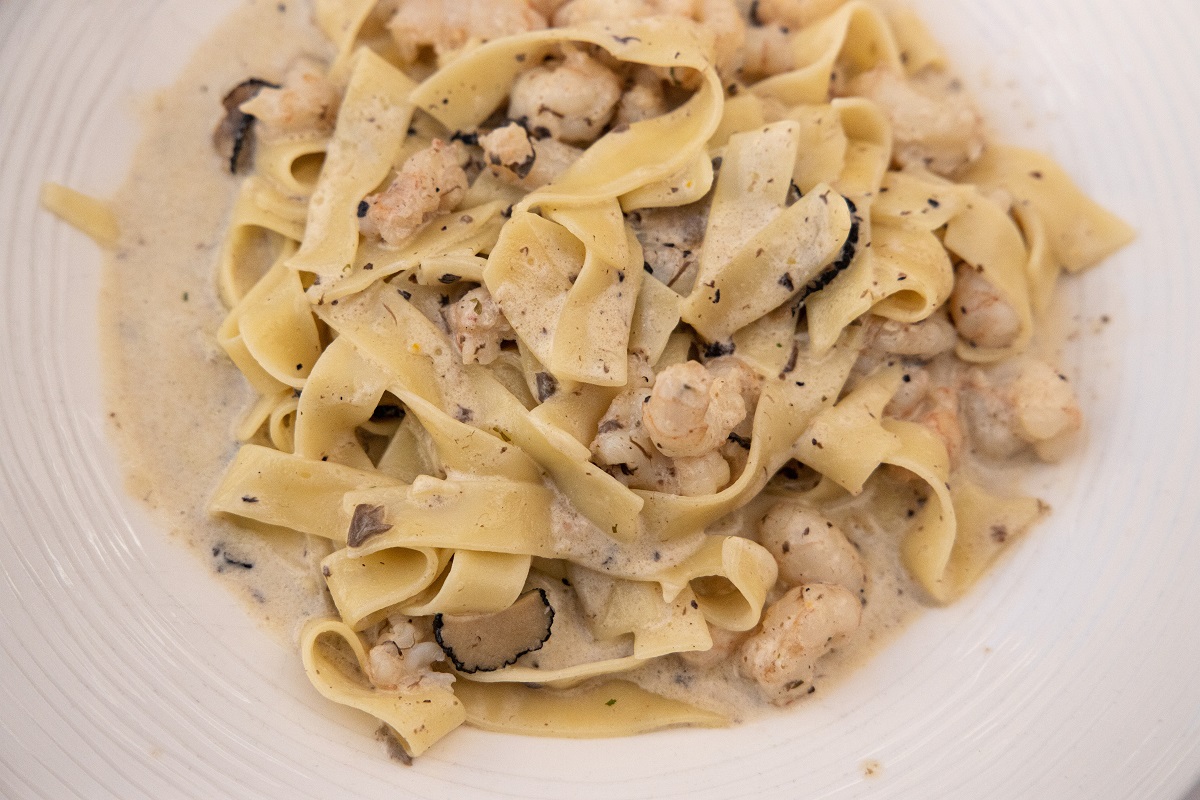 I've dined at Magellan's for a very special meal. That night, the kitchen was run by the Istrian chef Deniz Zembo of the Amfiteatar Hotel in Pula  I had heard of him, but I'd never had the chance to taste his delicacies. They were excellent! The house's drink was only supposed to be a welcome drink, but it was unbelievable…I ordered it over and over again! What was it? Its base was a gin with crushed ice, basil extract, caviar and little vinegar balls. Remarkably good.
If you love food, then you won't be able to resist to call Hamo, who gives gastronomic tours all around the city. Indeed, Dubrovnik Food Tour offers many experiences: you can have lunch on a boat or eat pleka in one of the local houses. Or you can even choose to have the tour of the best restaurants of the city, like I did. This tour led us at Konoba Pupo's, where I've had the best cake in town. I've then tasted a wonderful ice cream and a whole series of typical dishes, like the šporki makaruli (macaroni with beef gravy, cinnamon and tomato sauce), a typical Dubrovnik dish. Can I say it? It was my favorite! I've had it at Lucin Kantun's, a place worth a visit; then, just before it closed, we passed by Casa Croatica, a small shop that sells the typical grappa and other goods, like candied orange and lemon peel.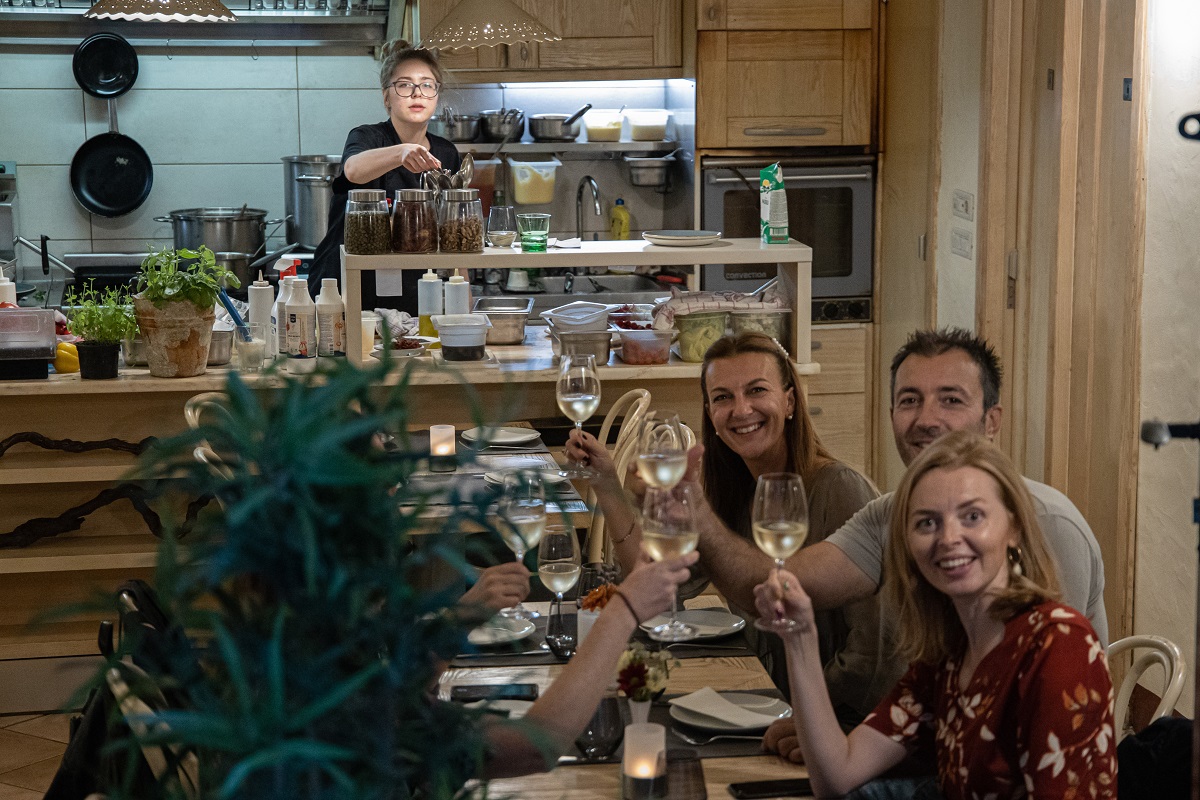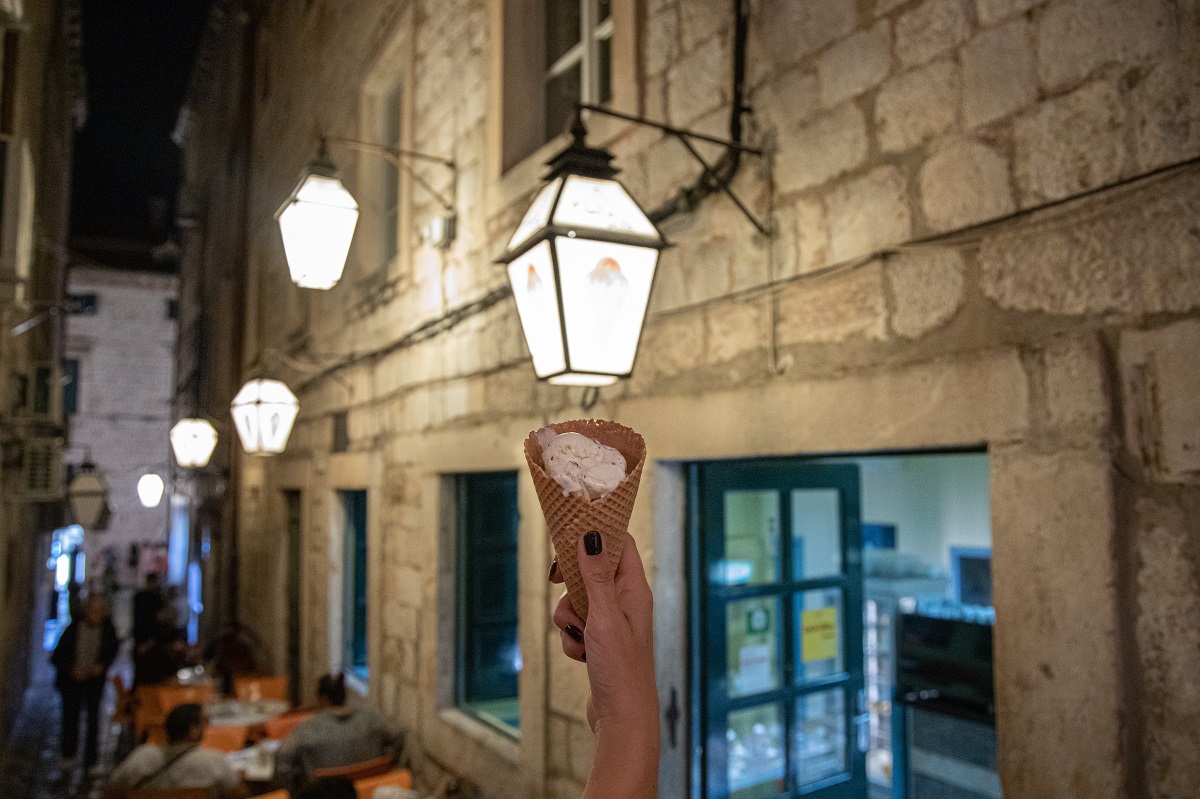 A stop at the old city market was inevitable (watch out for the times! It only opens from 8 a.m. to 2 p.m.). Here, you'll find the traditional stands with local fruit and vegetables and a lovely little stand that sells fruit already cut and ready to eat in a plastic cup. It was a wonderful way to have pomegranate… I usually hate to clean it as it takes me a really long time…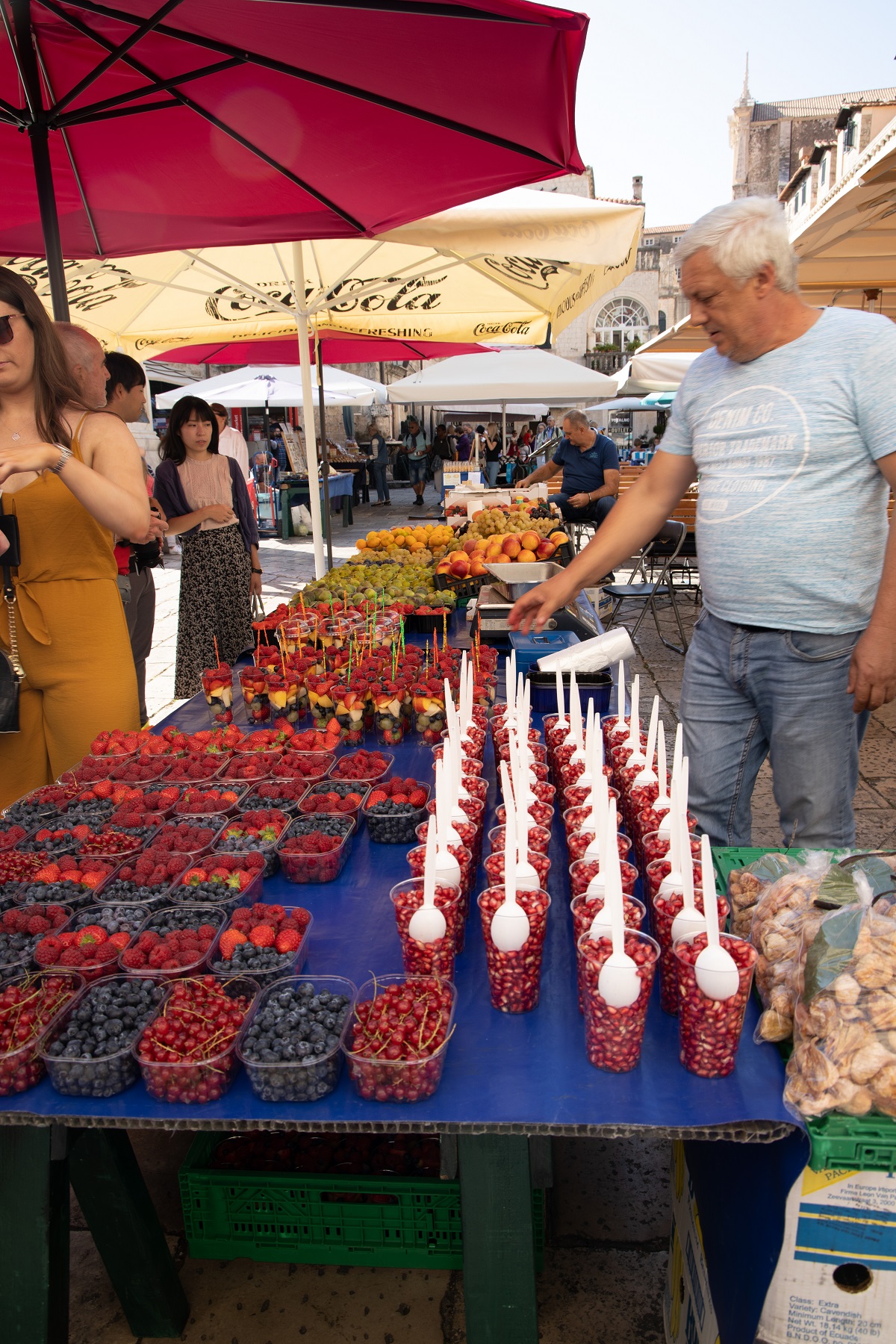 Mali Ston. If you want to enjoy typical Croatian landscapes, my advice is to go 50 Kilometers away from Dubrovnik and head to Mali Ston (meaning "small pond"); here you can admire the saline and the wall, that is 5,5 kilometers long and is the world's second longest wall – guess which is the first one! In its little harbor, you will find Bota Šare: it's a restaurant that offers an insane fish menu! You can also ask the owner to go on his boat to taste freshly fished oysters! Oh yes, because Mali Ston is also famous for its oyster farmhouses: they're delicious, fresh and at a really good price. 4 kune (0,54 euros) each! I really recommend it.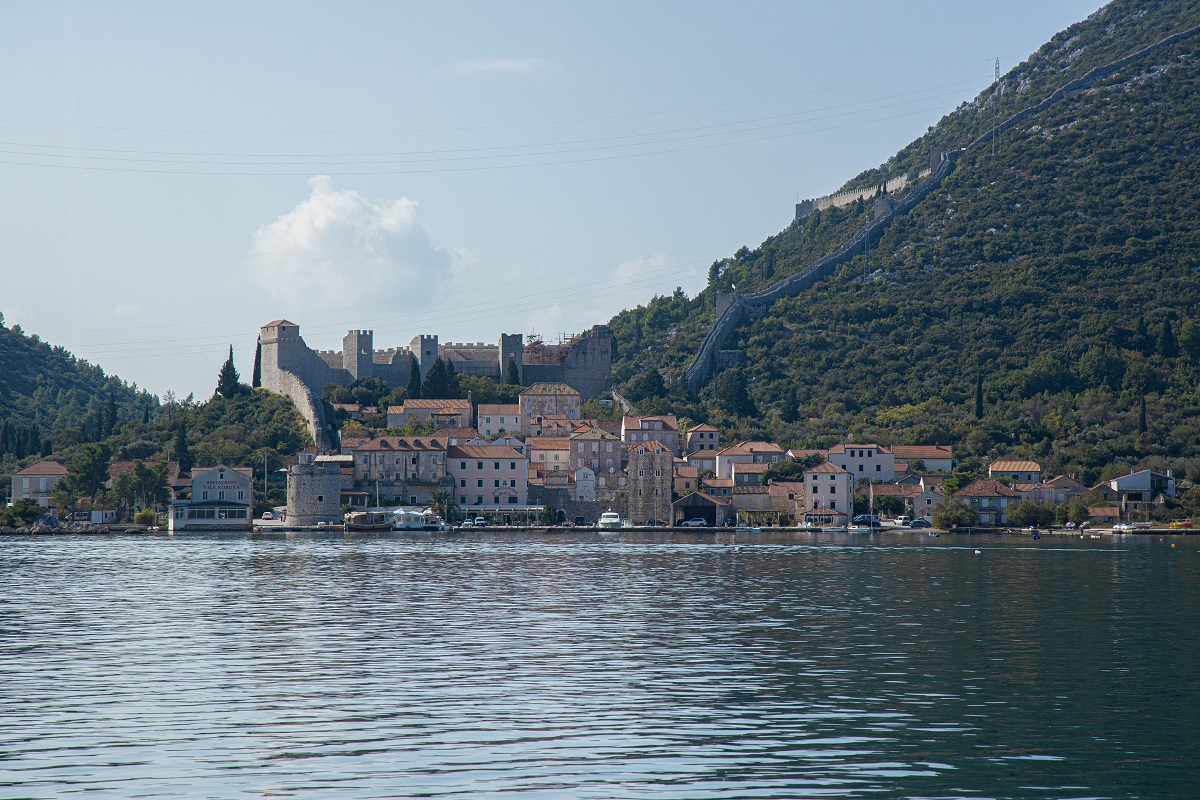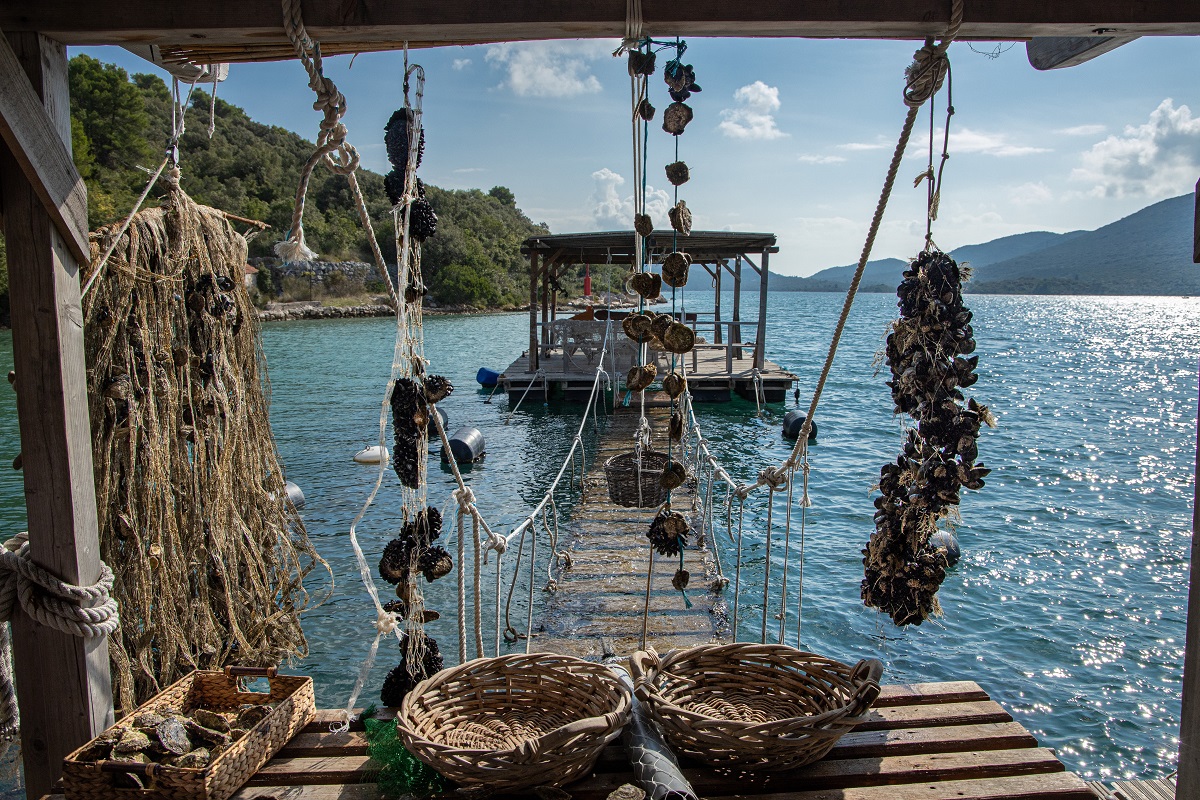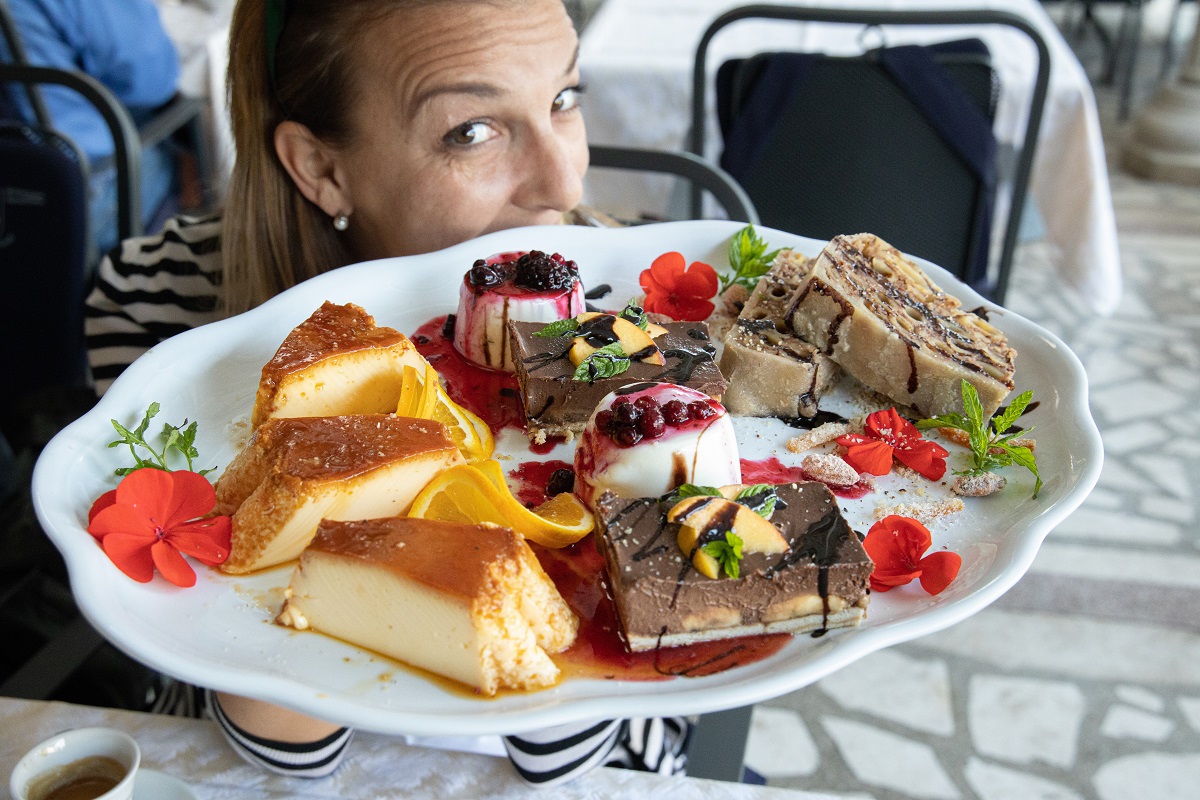 Good Food Festival. This year it came to its sixth edition. It's a festival that becomes more important every year. The event is one week long, it involves 34 restaurants, offers 18 workshops and a lot of side events that include open wineries and breweries, special menus and the main event of the festival! What am I talking about? A really long table set on the Stradun on Saturday, which gives the restaurateurs the chance to offer their dishes. Everybody participates, the locals as well as many tourists, who can taste a dish of their choice for 5 euros. Of course, there is plenty of good wine and folk music…wow!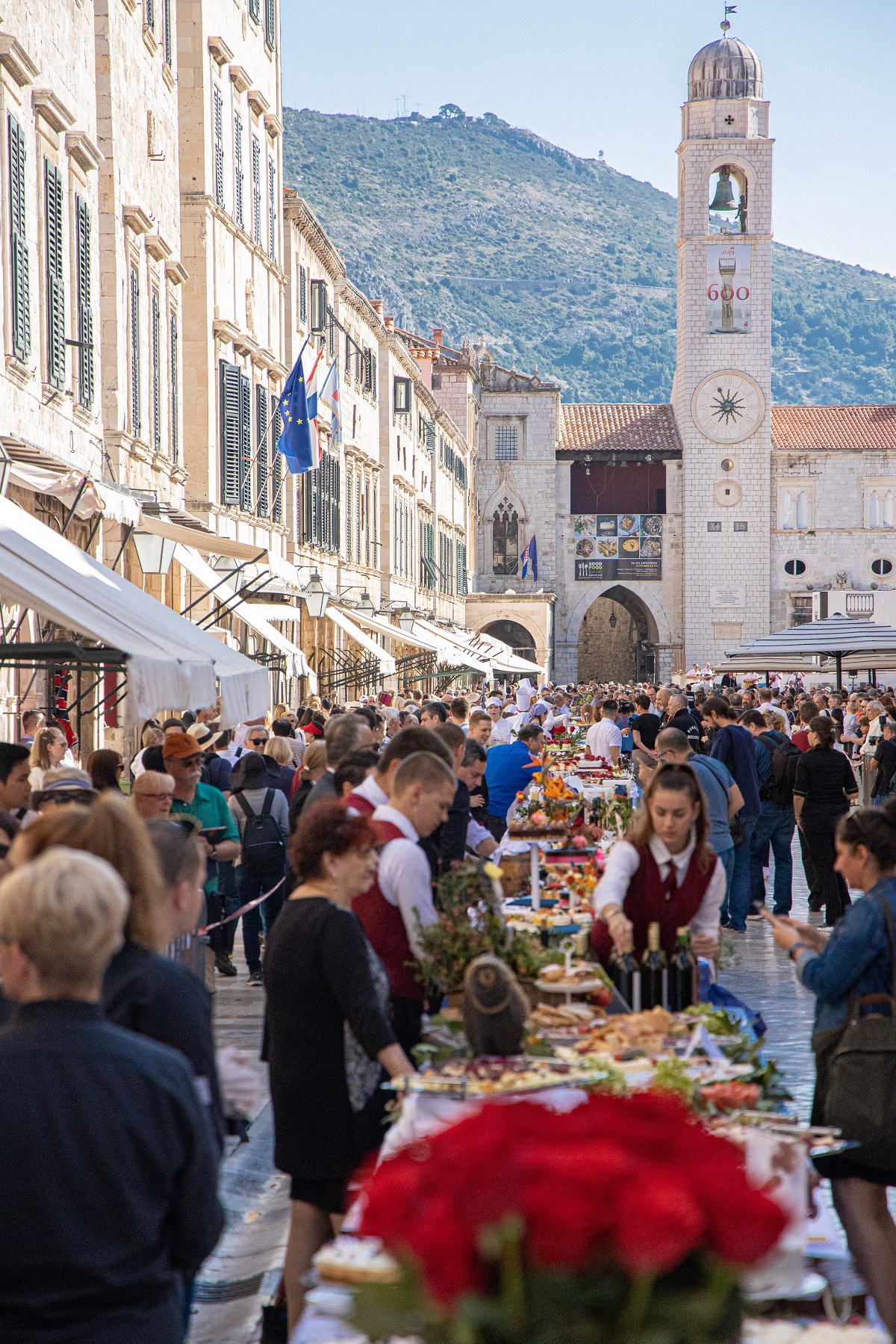 Panorama restaurant: I really recommend it; you will be astonished looking at the breathtaking view. I only stopped here for a morning coffee, but to have dinner and be able to enjoy the sunset here, must be a really amazing experience.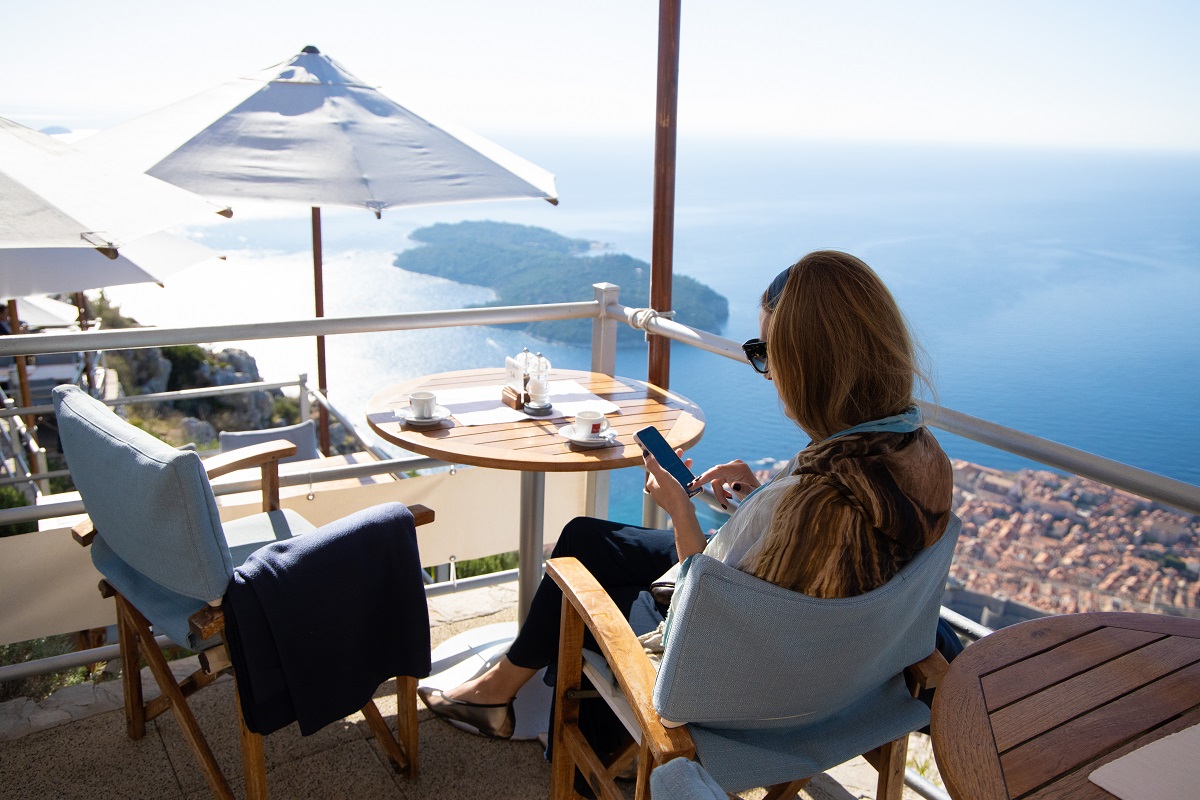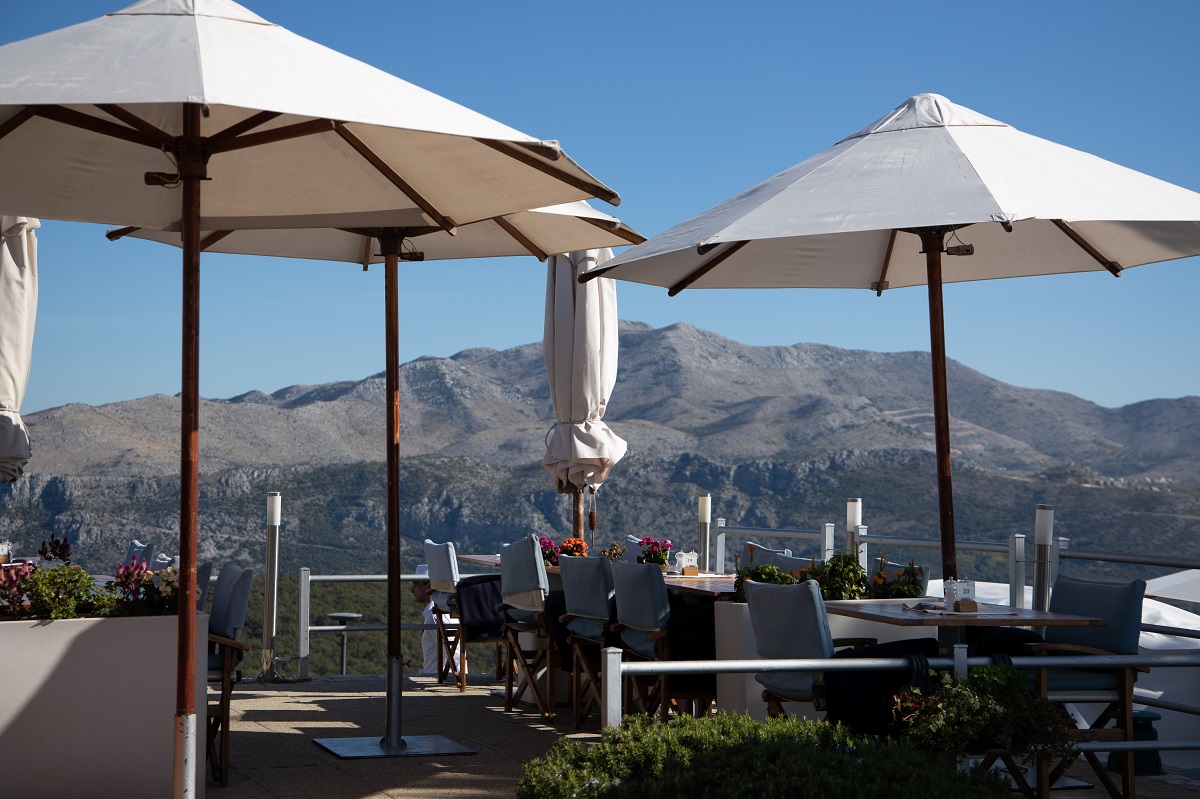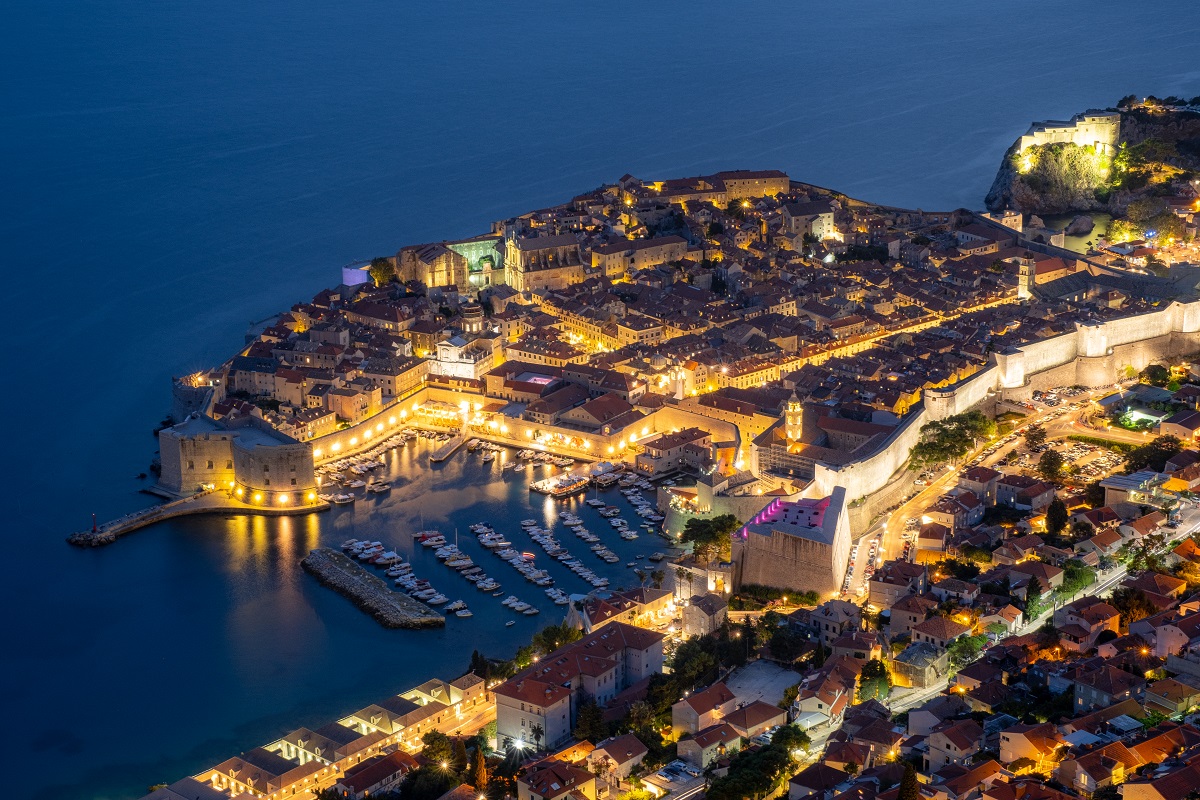 On Lokrum Island, you will find two restaurants; the one I've tried and that I feel like recommending is Lacroma . Their cooking combines the typical products of these lands with a menu accessible to anyone. They don't only serve meat and fish, they also offer some vegetarian and vegan dishes. And, while you're eating, the wild rabbits and peacocks that live on the island will keep you company.
I hope to have given you enough ideas about what to do when on holiday in Dubrovnik. I'm sure there is so much more to see there but…I only had four days, I did the best I could 🙂
Just so you know, I came back home with +2,5kg of local gastronomy with me. And I'm not talking about kilos in my luggage… but on myself! Well, if you don't want to end up like me, my advice is not to stop at EVERY restaurant on this list…because if you do so, you'll have to go on a diet back home. A really strict one.
See you soon!
Ph. Lara Perentin