Have you ever had the chef delight you with a little lesson on wild herbs after your meal, maybe taking you to collect a few in the woods near the restaurant? No? It happened to me and I'm going to tell you all about it.
I knew my day was going well when on the motorway to Ljubljana I saw a great traffic jam, filled with lorries and holiday campers… but everyone was heading towards Trieste! I was the only one heading away from the sea, heading towards Lasko, in the middle-eastern part of Slovenia, which is rather well-known for its beer production. I was surrounded by fresh air and mountains!
In a medieval castle on the side of the Hum mountain, surrounded by green valleys, I reached the picturesque Pavus Restaurant, managed by the Chef Marko Pavčnik and his wife Katja.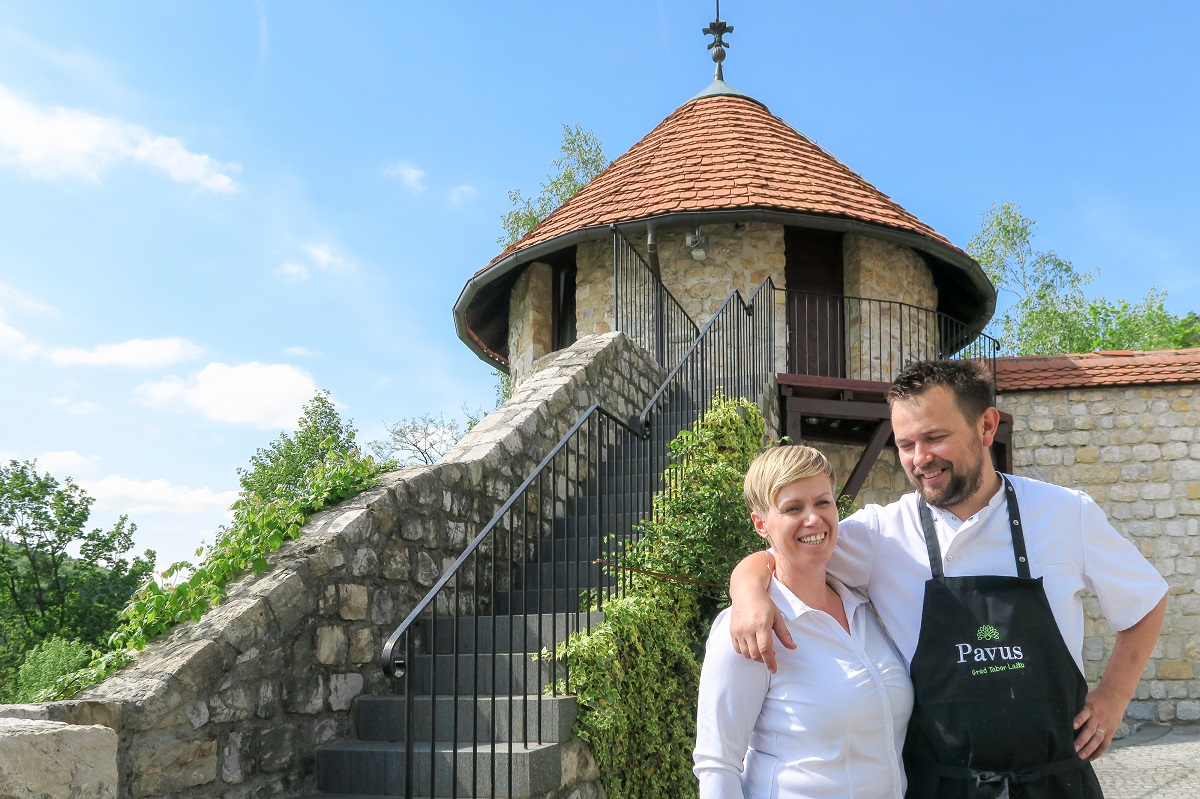 She told me all about the story of this wonderful place, which was built in the eleventh century as a hunting lodge for the nobility, which then became a refuge during the Turkish invasion.
After being abandoned for centuries it was turned into a restaurant thanks to the income of the Lasko brewery, and since 2011 it's this young couple's pride and they have all the right ideas to make it to the top of Slovenia's best restaurants, and it's already associated JRE.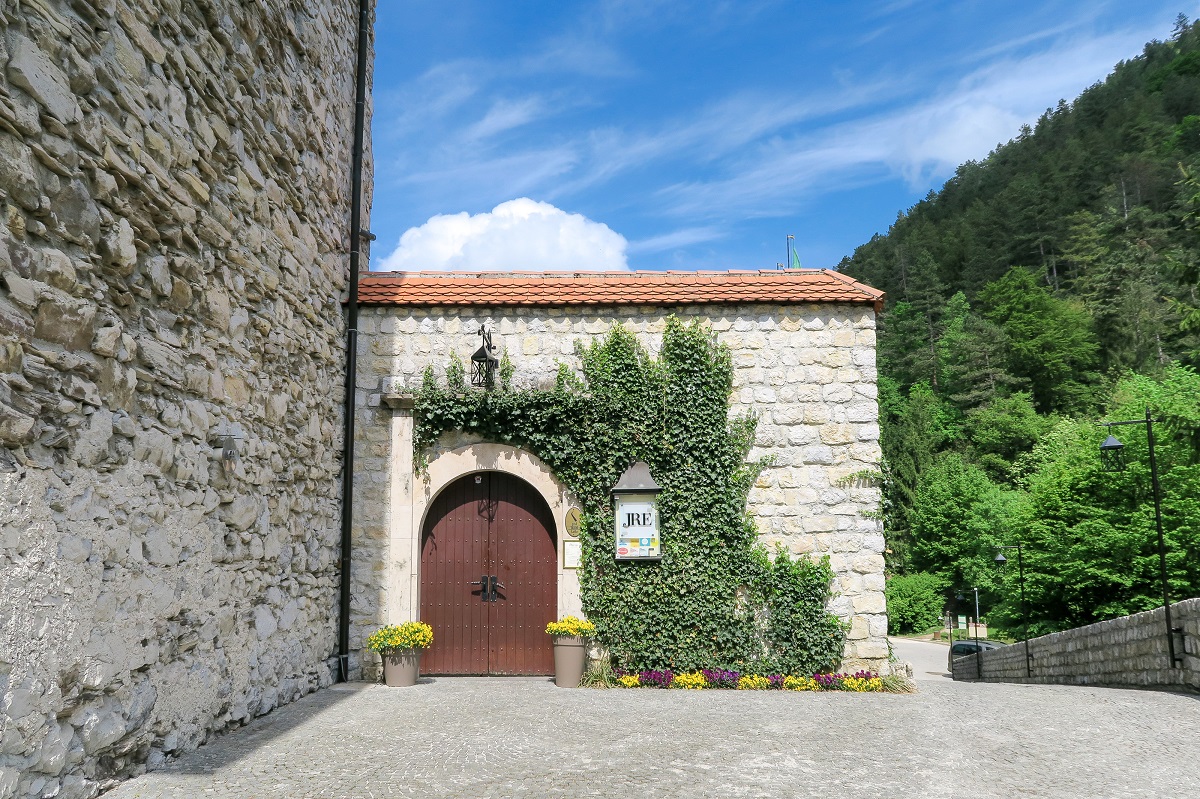 The warm spring sun allowed me to eat outside, where I could enjoy the a view over the surrounding hills, and the perfume of blossoms from the trees surrounding the castle.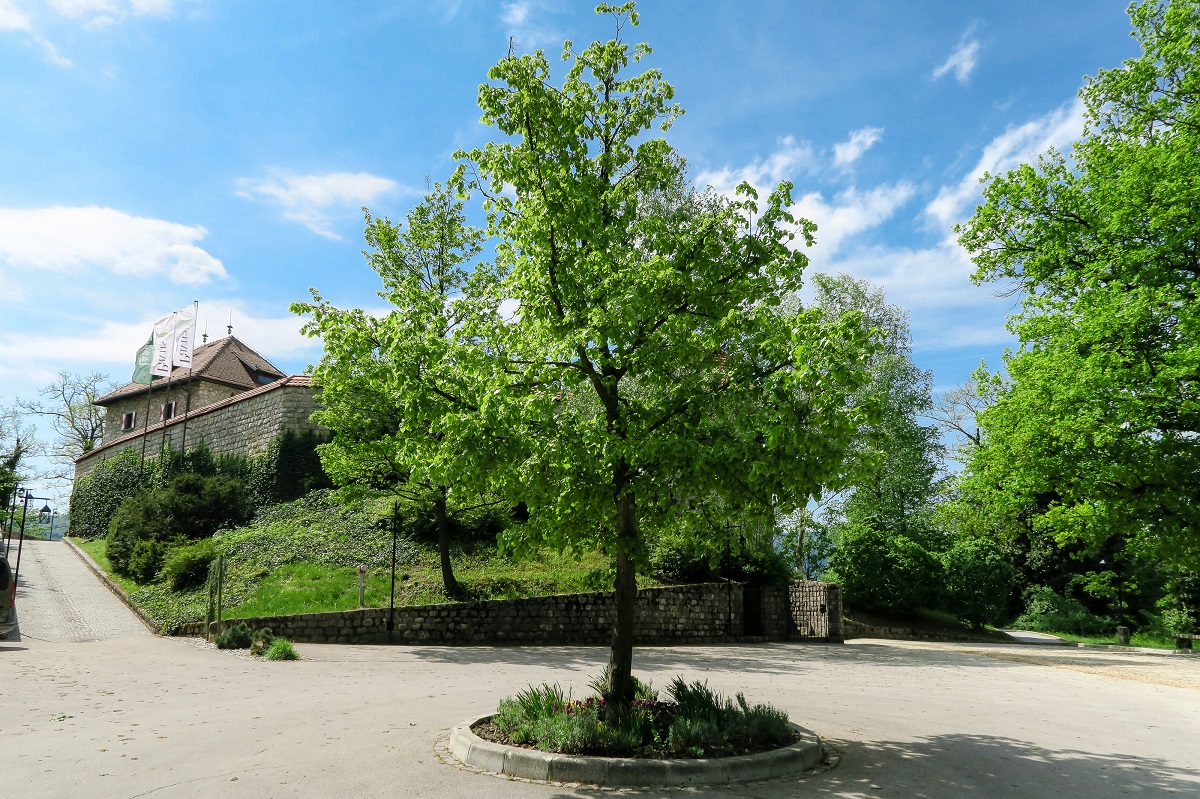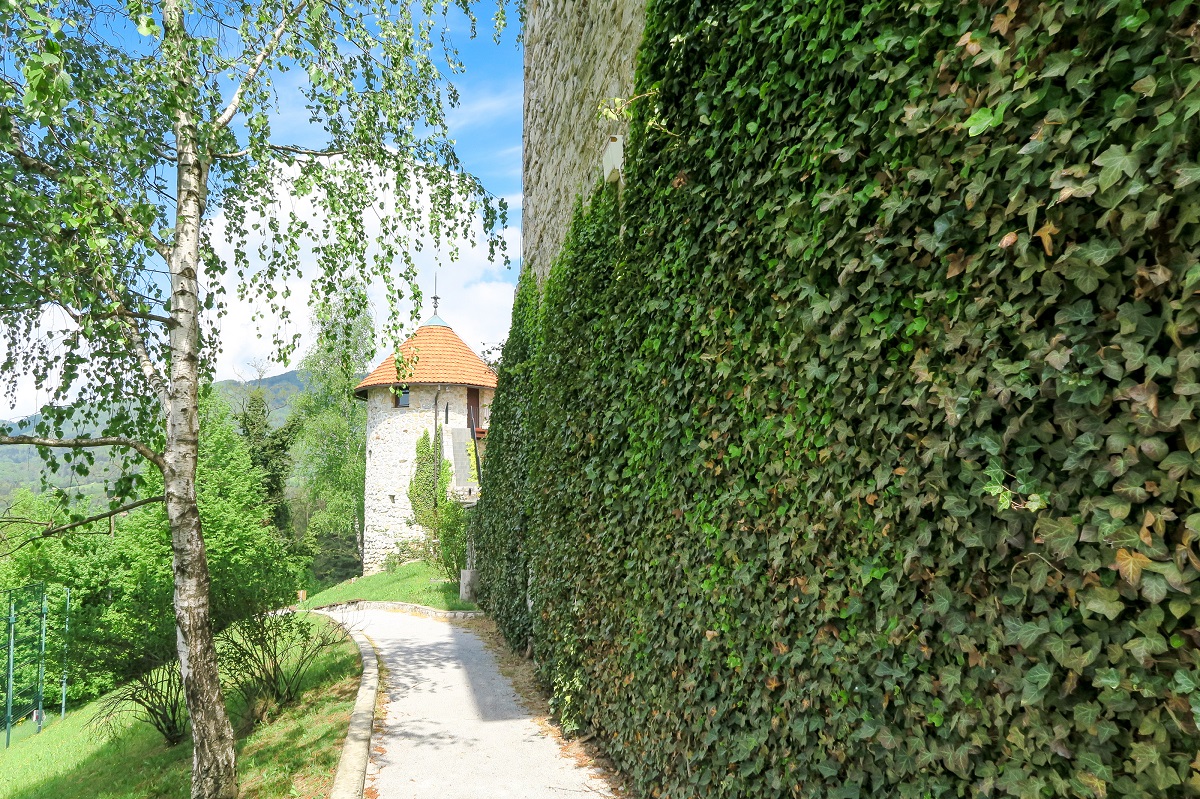 A tasting with six servings, which then became nine, all started with a welcome or devour from the kitchen, a delicious chicken and truffle pate and a veal meatball on a base of peppers and fresh horse radish cream cheese. Each mini portion is served with a small leaf. Keep this detail in mind, I'll explain it properly later on 🙂
The first of the starters was local smoked trout served on a reduction of beer and ponzu sauce (an Asian specialty), radish and black polenta. Beautiful as well as delicious!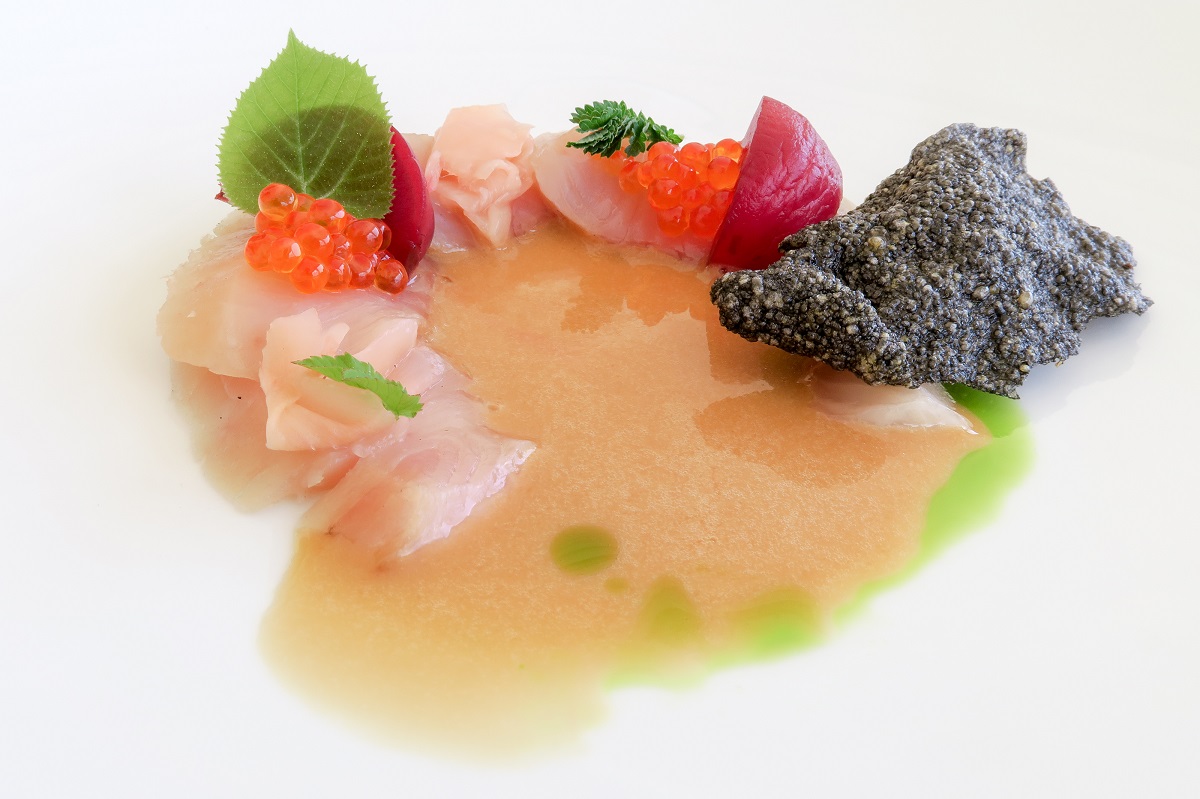 As well as rivers filled with trout they also have woods full of deer; I was surprised by a dish of soft smoked deer meat with dried raspberries, corn chips, a foie gras powder and fermented nuts.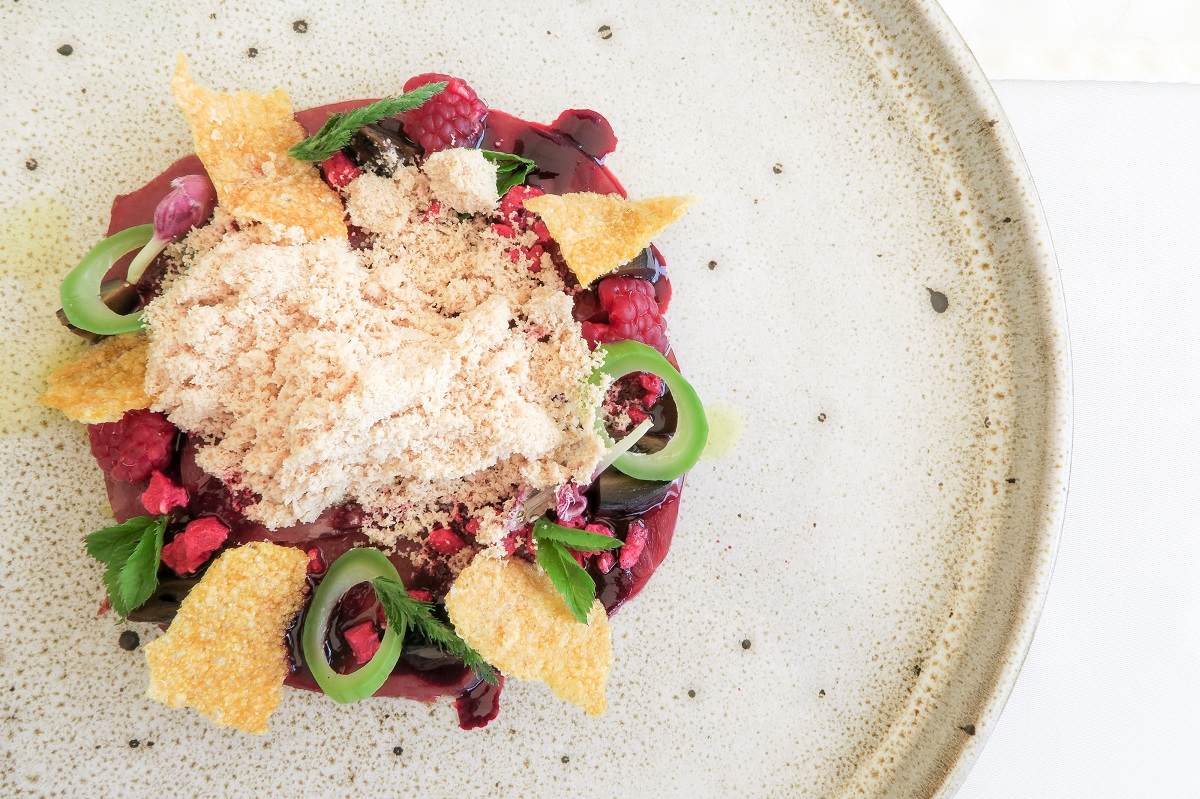 The next dish is a soup of wild herbs, served on a fried quail egg and crispy bacon. Fresh and with a great scent, it was a perfect with the other dishes and for this plentiful season!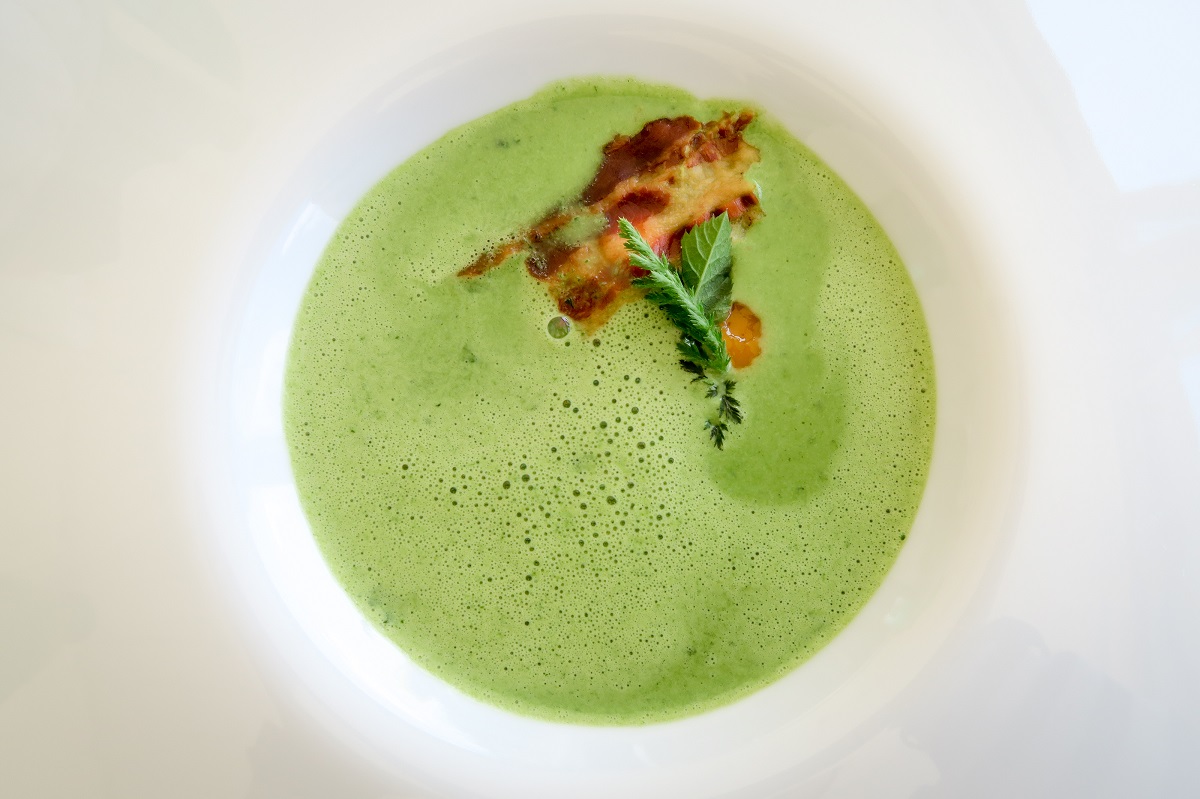 Each serving is accompanied by the best Slovenian wines, all white wines but with different scents, as well as a rosè which was a perfect match for the berries in the deer serving. I really appreciated the Pavus style: to enhance their local products.
Which dish was a complete surprise? Definitely the vegetarian dish. I was expecting something completely different from the explotion of flavors it brought; a truffle cream on which they had served slightly grilled cauliflowers which had then been fried with sesame and hazelnuts. The cauliflower was incredibly tasty and crunchy and the Freser wine (which is only served in this restaurant) was a perfect match with its scents of wood.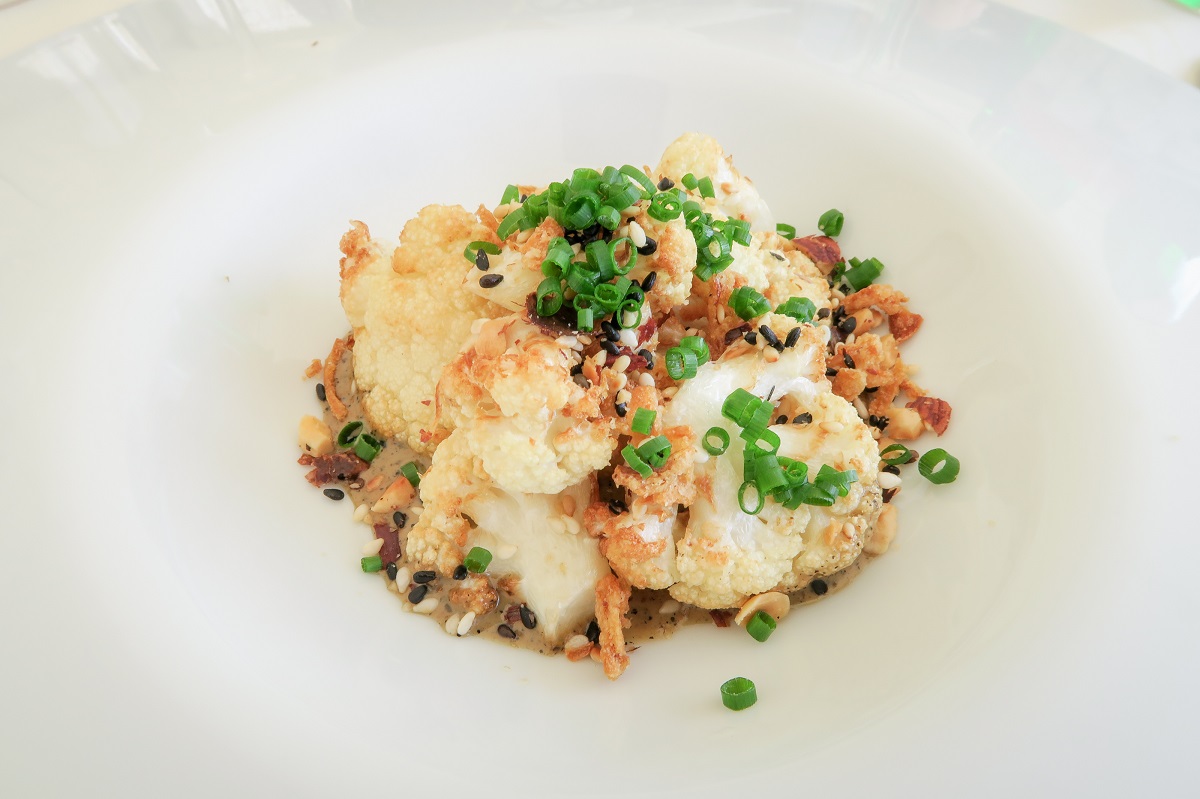 The next dish was quail with a sweet syrup, truffle mash, wild hops (similar to asparagus) and a linden salad. An incredible combination!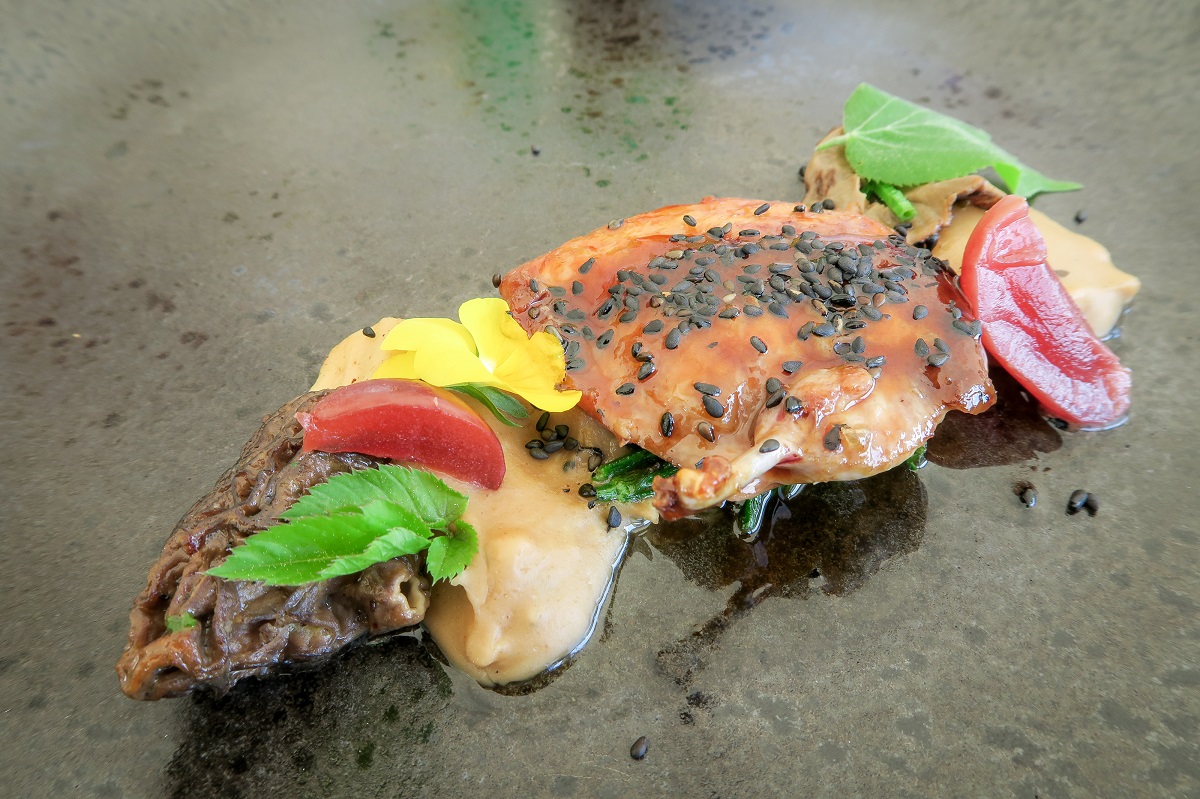 But we're getting closer to our little lesson, the pre-dessert was the dish which introduced the botanic lesson I was telling you about: a sorrel and wild strawberry ice-cream with cookies.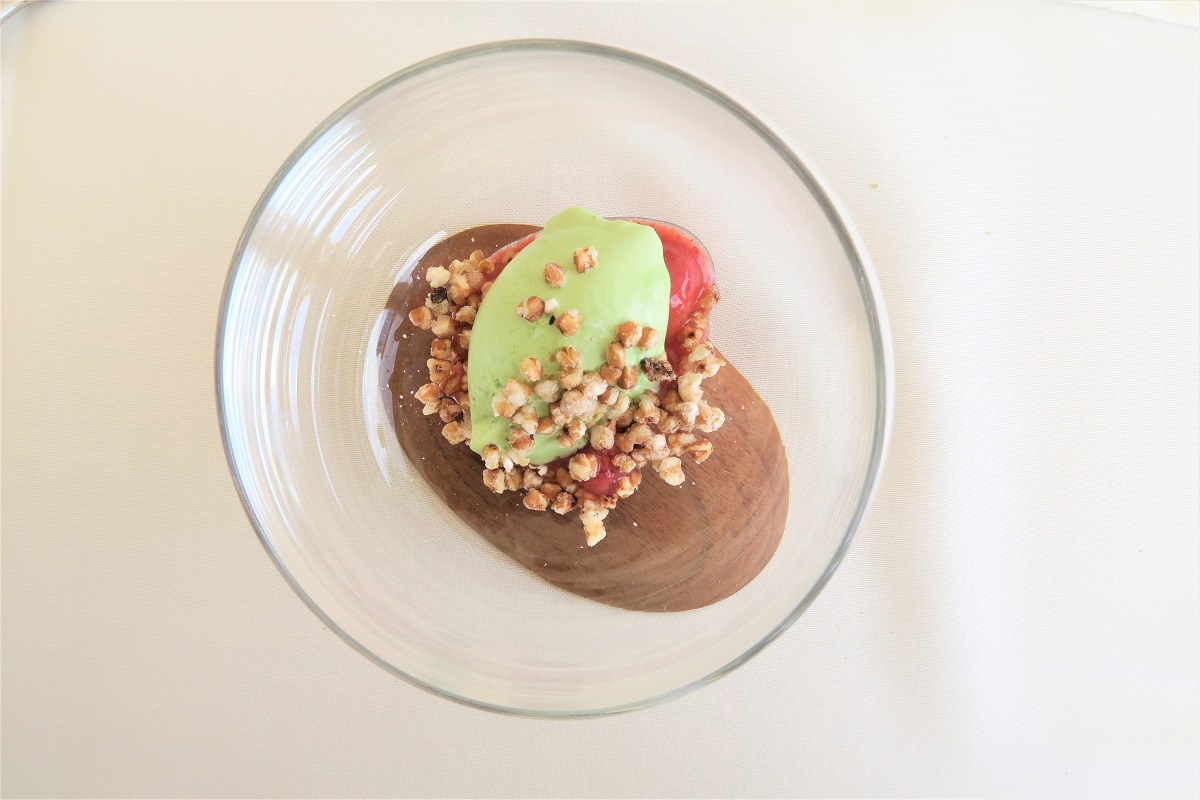 I was dumbstruck, this ice-cream completely amazed me; what was fascinating was that I was able to enjoy this delicacy from the ground to the table. I had never tasted sorrel. Marko headed to the vegetable patches which surround the restaurant to show me this plant as well as others to taste on the spot.
There's also an expert botanist which helps him discover the local plants for every season; in fact 80% of the dishes of Pavus are made with these herbs and vegetables.
The meal ended with a dessert made with the same ingredients as the Black Forest cake: a chocolate, vanilla, brownies and strawberry ice-cream.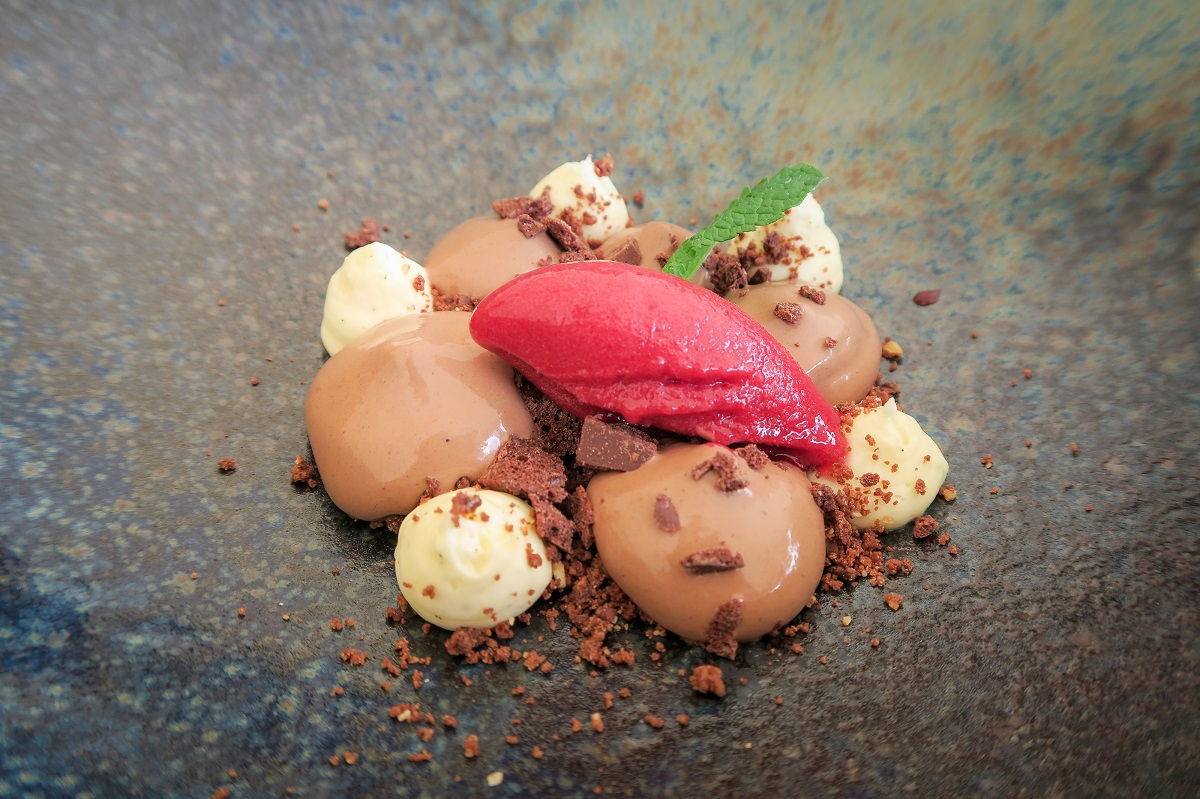 A delicious meal (I imagine you'll want to know that it was 50 euros each without the wine selection) which wasn't missing anything; and the prices here, for such great quality, are incredible.
I'd also like to say that on the 10th of May they'll be hosting a very special dinner here:
https://www.facebook.com/events/1661226297294773/
This is such an amazing place!
"Each strand of grass seems to contain a library dedicated to wonders, silence and greatness."
(Fabrizio Caramagna)