Before starting this new adventure you have to really understand where we're going: many people think that Croatia is really small and easily reachable…but that's not the case! This trip took me to Dubrovnik, the main town of the Dalmatian region. If you want to get there by car, know that it is a 10-hour drive from Trieste, so my advice is to take a break in Zara or in Split for a night, if possible.
If you only have a few days like I had, then I'd advise you to take a plane. That's what I did: I flew from Trieste to Munich, where I switched planes (something you can also do in Rome). A tough trip, did you say? I can assure you that once you get to Dubrovnik the exhaustion from the trip will magically disappear!
Dubrovnik is 50 kilometers away from Montenegro and before going any further into its beauty, I want to tell you something about its history. During the 8th century, the city was split in two parts, separated by a canal; one was on dry land, while the other one was a rocky island, that was later fortified by building high walls in order to protect it.
In the 12th century, these two parts were fused together by burying the narrow sea branch that separated them, and from that moment on, the whole city was controlled by the Byzantine Empire. It then passed under the control of the Venetian Republic for 150 year and it quickly turned into a commercial harbor city. Dubrovnik then kept its maritime power for a long time.
During the 19th century, Napoleon came with the French army and then the Austro-Hungarian Empire controlled the city until 1918. It is notable how Dubrovnik obtained its independence only in 1991, only a little before the war broke in ex-Yugoslavia. The conflict damaged many buildings, which today have been rebuilt with new architectonical styles. I've been quick, haven't I? Now we can start our little tour.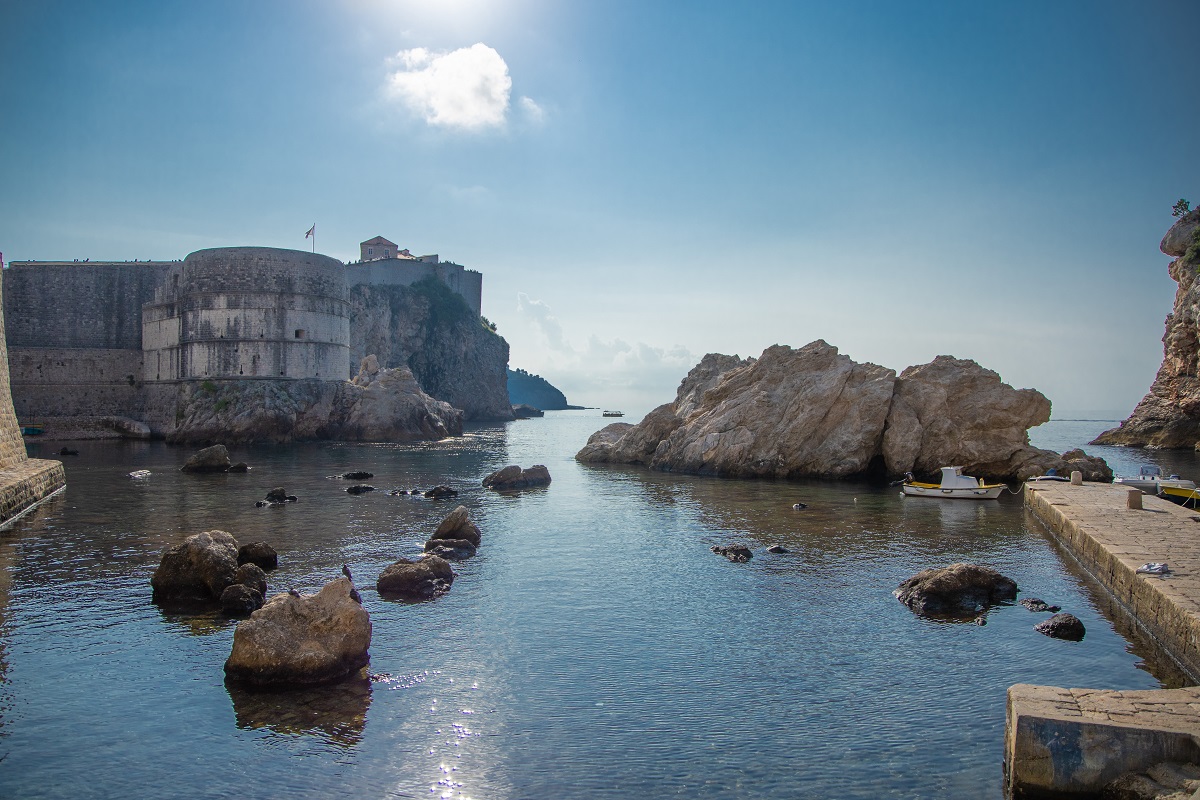 Tour in the old city
The old city's structure reminds me of the urban centers of ancient Rome and Greece, with its regular streets and a big main route, called "stradun" (from the Italian "stradone", meaning "big road"), that is 300 meters long. To have a walk on this street in the morning is like being in a trout farm: people come and go from every direction…is way better to go here in the afternoon!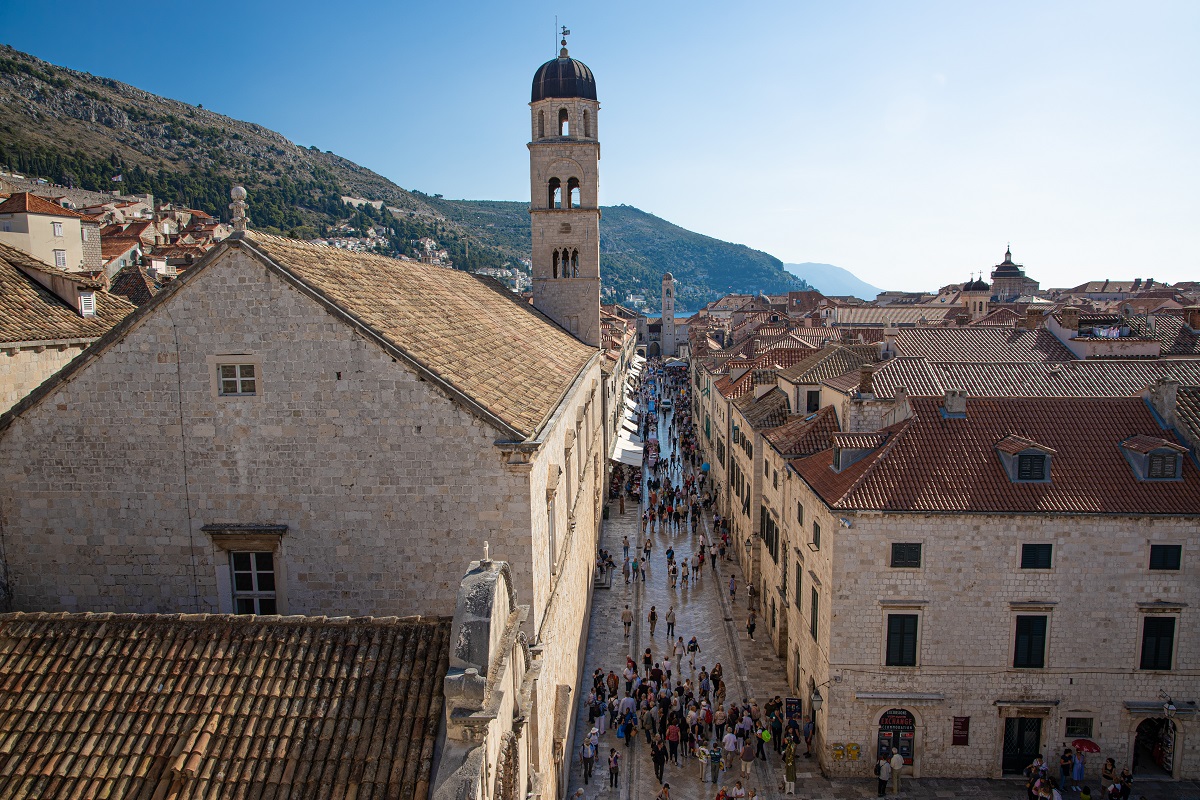 Bare this information in mind; you're going to thank me every time you visit any part of the old city. The constant mantra in Dubrovnik is: morning at the beach, afternoon in the center. Of course you could try waking up really early in the morning and have a walk in the streets, or do the same really late at night: when the streets are completely empty you will be able to fully capture the sprit of this wonderful place.
You can cross the walls in many points, the most famous of which is Porta Pila for sure. It was built in 1537 and here is a drawbridge on a ditch (that has now become a garden) that was closed every day at 6 p.m. It was closed to protect the citadel and would be opened again at 6 in the morning. In an alcove above the arch you can see a statue of San Biagio, the Patron saint of the city.
From here you can access the walk on the walls (by buying a ticket first). It's really worth it! You can enjoy a beautiful view up the city roofs and get lost in the red colors of the tiles that contrast with the white walls and the sea's and sky's many shades of blue.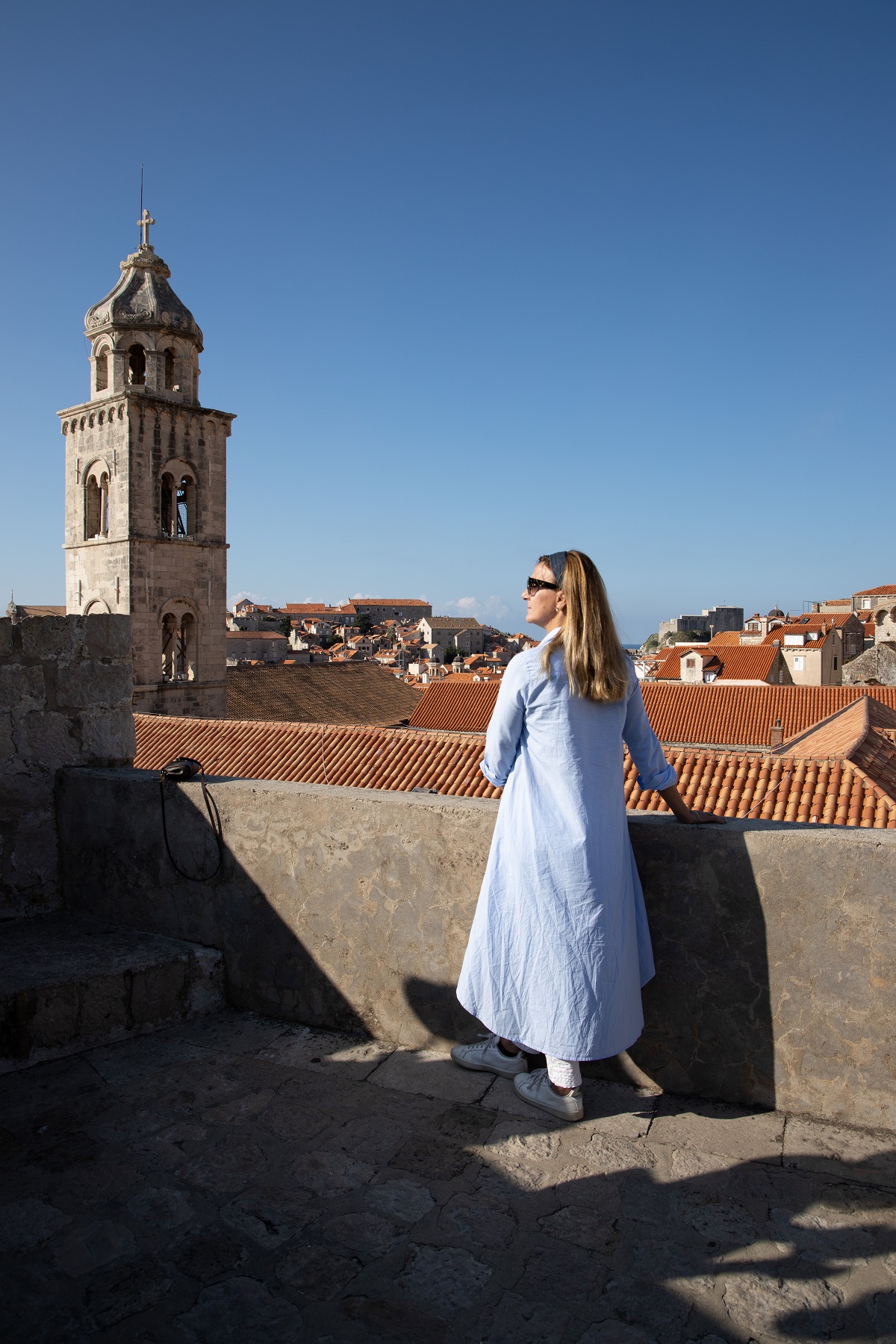 Inside the old city, there are many interesting things to see, such as the Big Onofrio's fountain, built in 1438; this famous fountain used to be part of the hydric system of the city. The earthquake heavily damaged it, but the 16 masks from where the water flows, are still visible today.
Right around the corner, you will find the Franciscan Monastry: once in, a magnificent cloister with one of the oldest gardens in the city will blow you away. It is unbelievably beautiful. Here is also an old pharmacy, a new one where you can buy the monks' natural products and a museum with some relics and old instruments used by the monks into the pharmaceutical laboratory.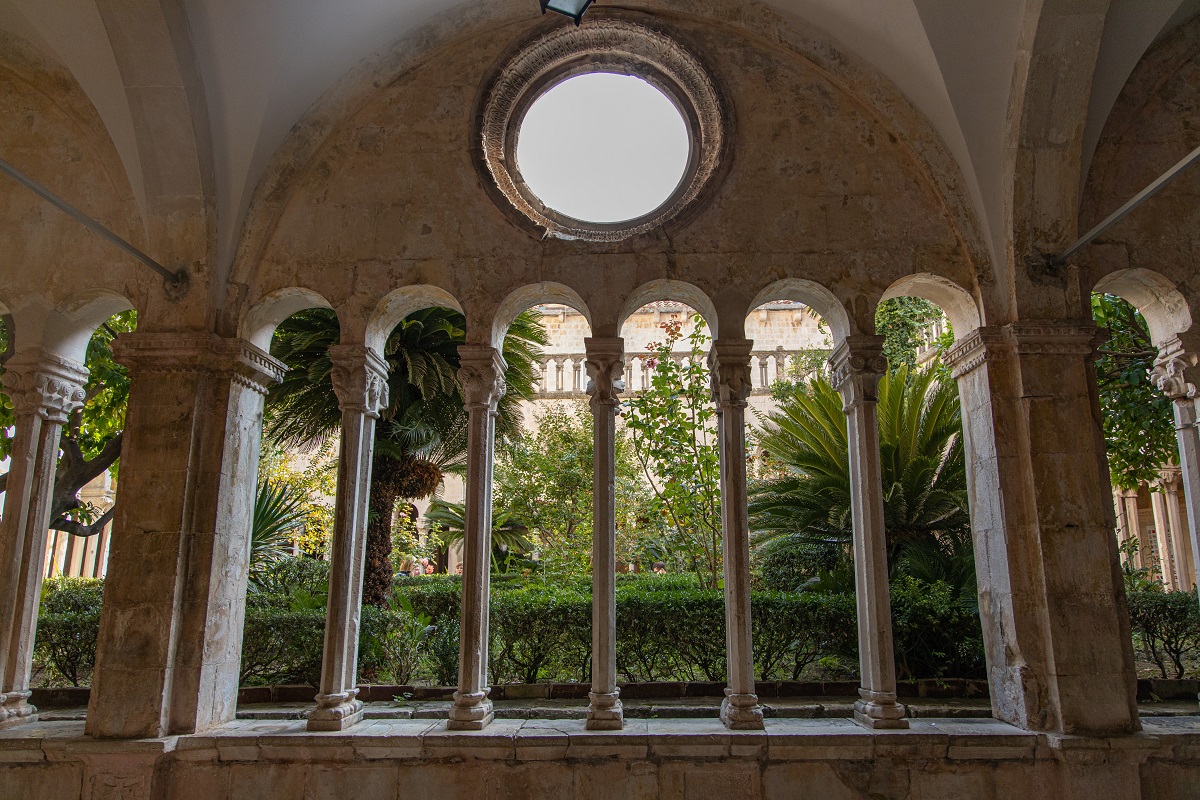 Don't you loose the chance to visit the Rector's Palace, built in the 15th century as an administration structure: here lived the city governor. Today the palace has become the History and Culture Museum of Dubrovnik.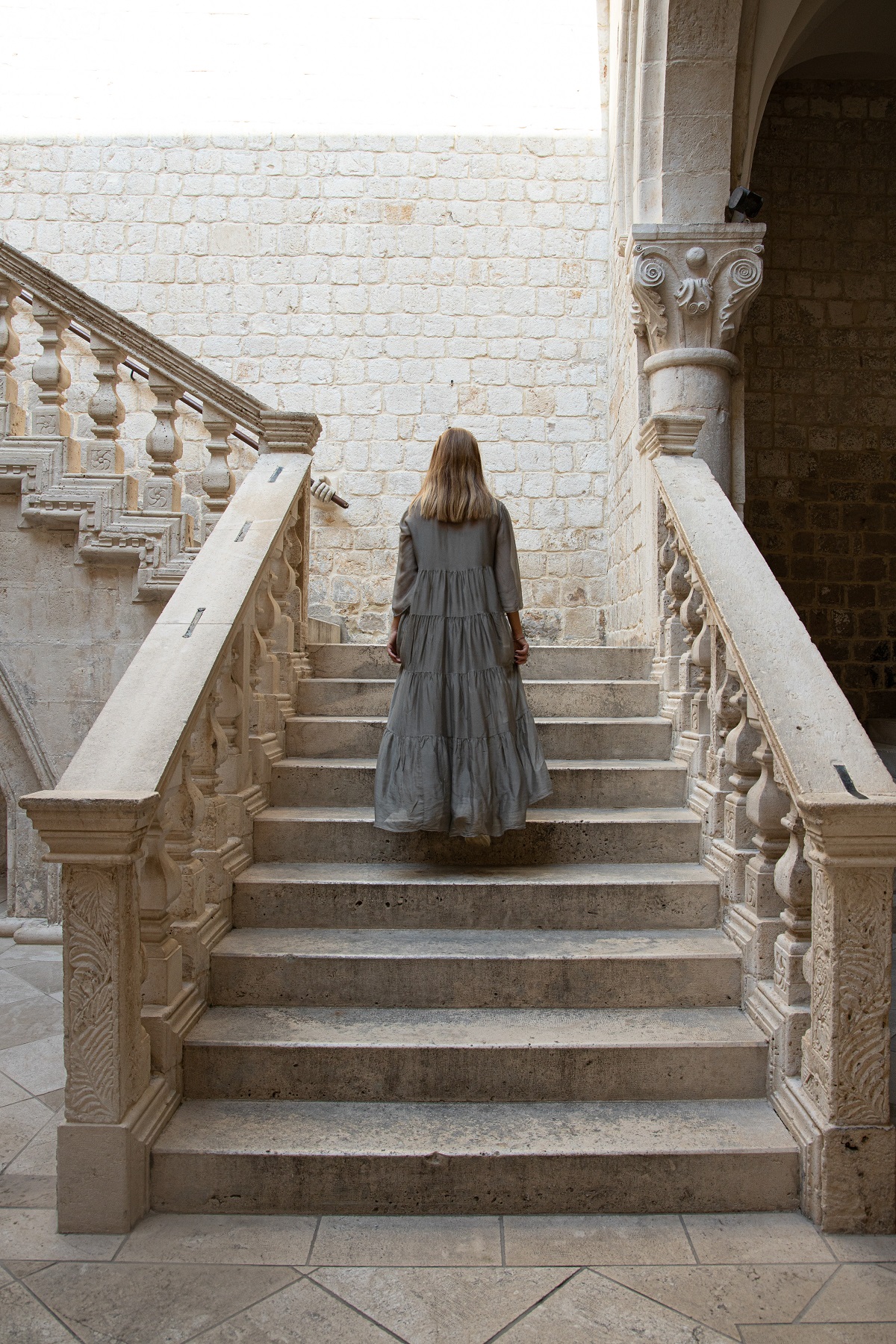 Wonders keep coming. You can also visit the Sponza Place, with its six-column porch; it once was the customhouse's head quarter, but today it has become the National Archive. And what about San Biagio's church? Just mesmerizing.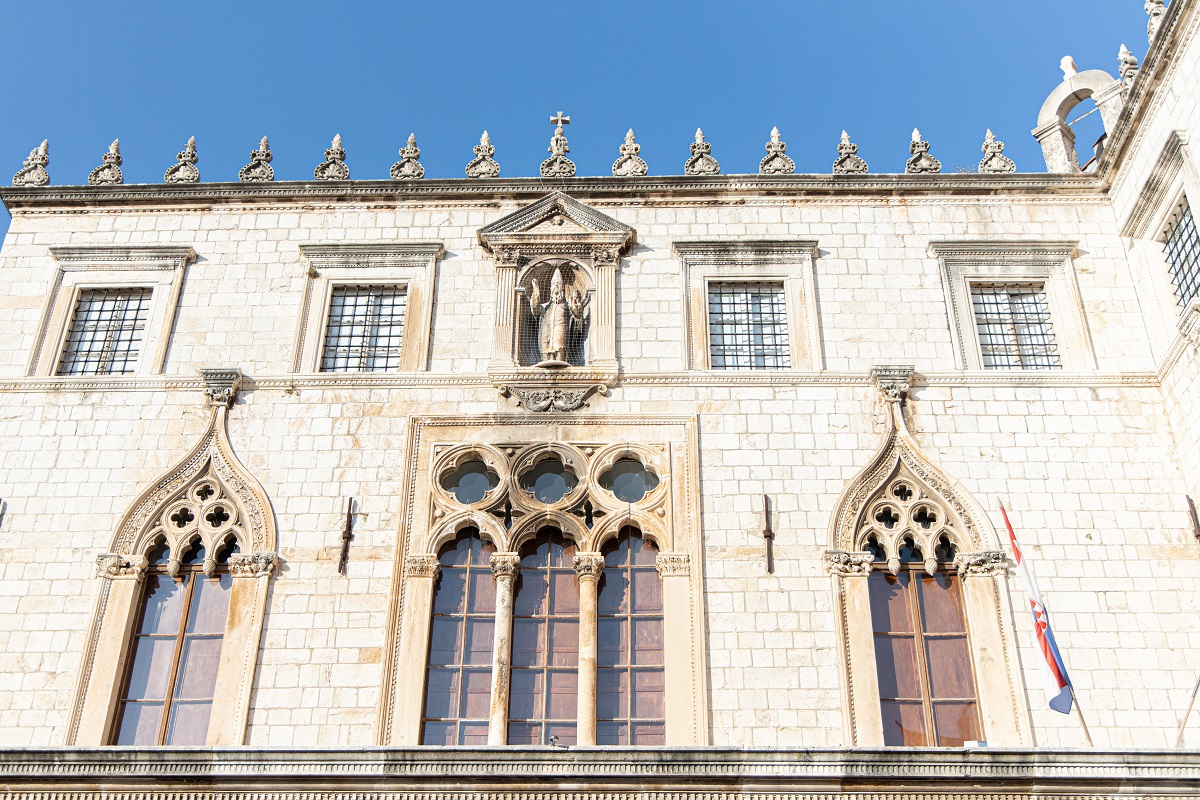 Lokrum Island
Outside the walls, you will find a ferry leaving from the small harbor every 15 minutes. It will take you to one of the prettiest uninhabited islands of Dalmatia: Lokrum. It's a wonderful natural park, only populated by loads of rabbits, peacocks and…the men that protect this paradise!
Did you know that the owner of this island was Maximilian of Hapsburg? He really had good taste!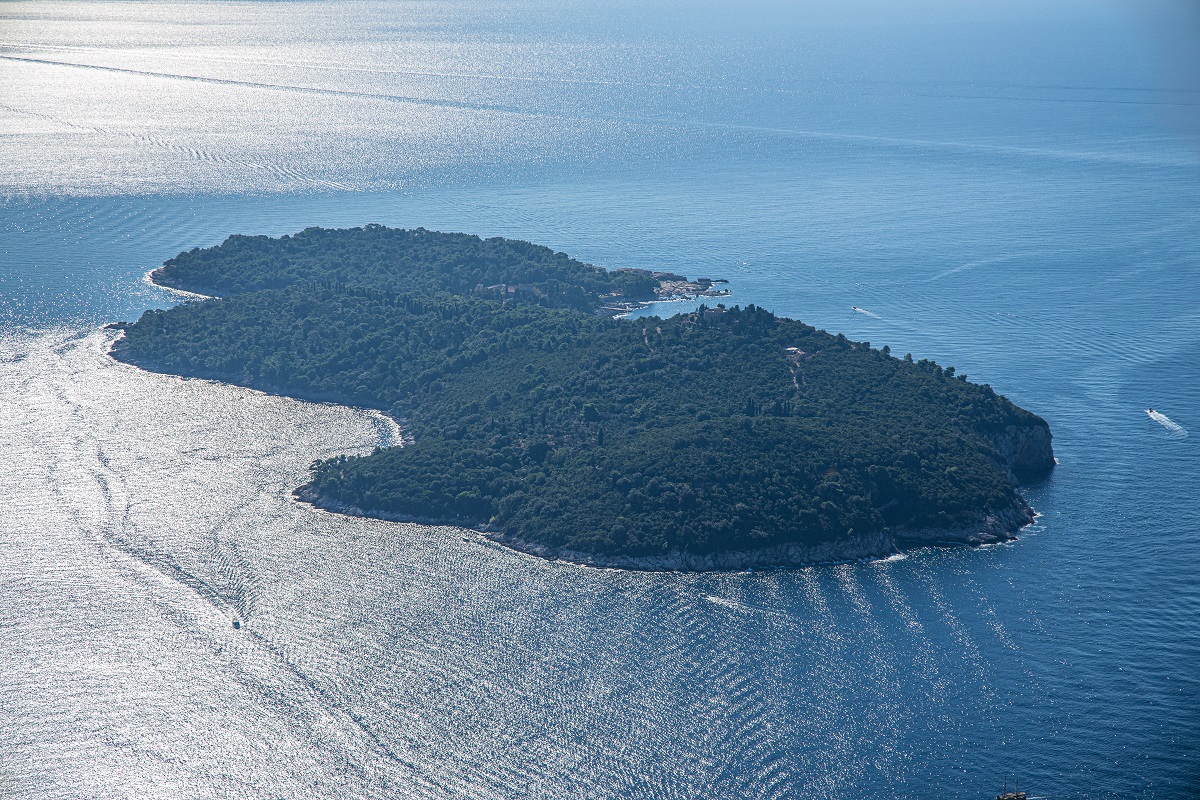 Here you can enjoy beautiful beaches that have been carved into the rocky coasts (they look like many small lakes)…and in the thick vegetation you will spot Napoleon's old fort and the ruins of an old monastery of Benedictines from the 12th century.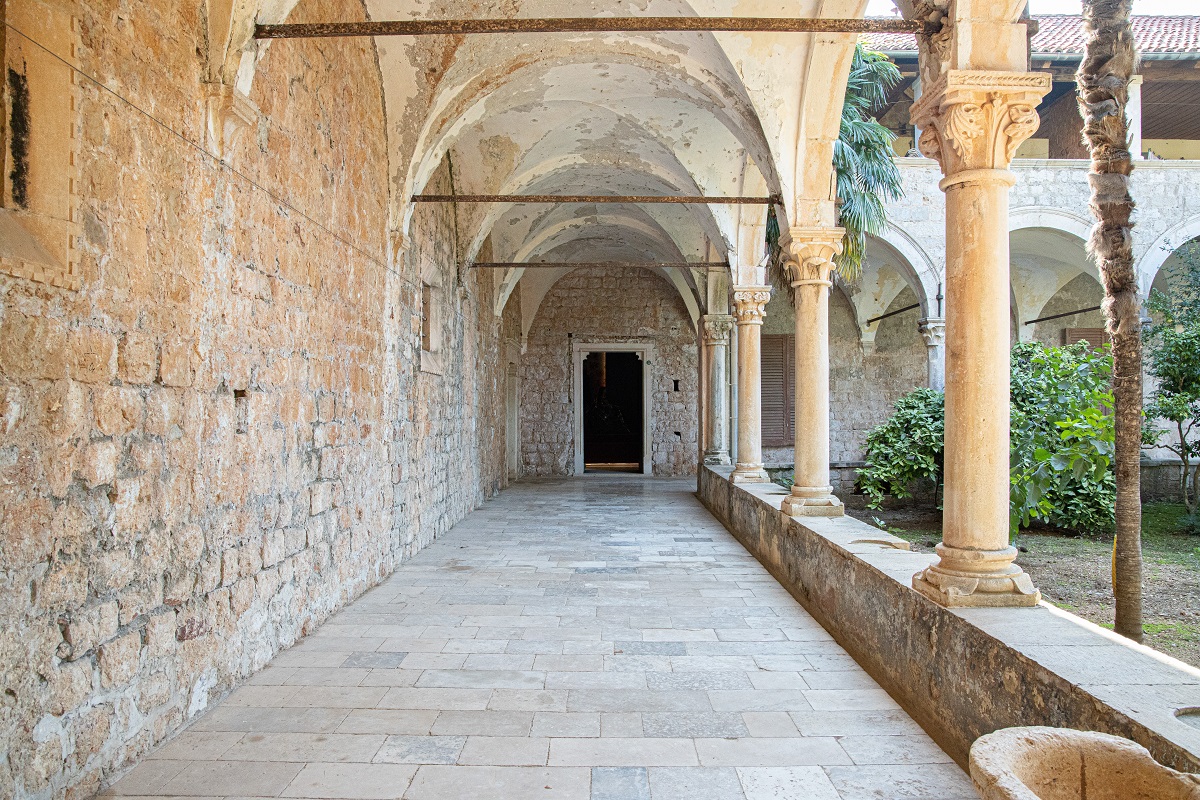 You can also find two restaurants and some bars. I've had lunch at Lacroma's , where I've tasted the local flavors. Super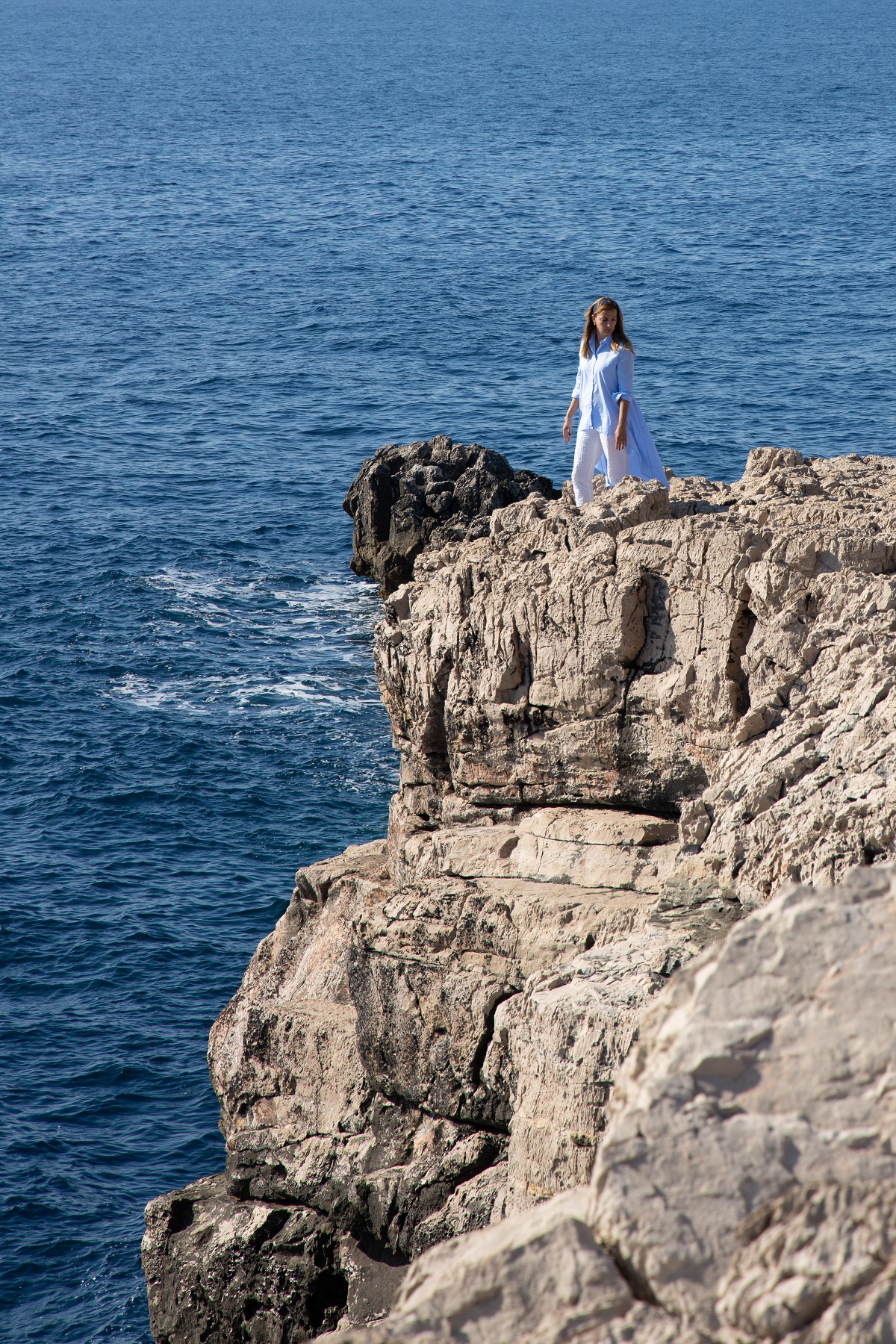 A cable car to Mount Srd
My advice is to use it at sunset. Unfortunately I couldn't do so and I chose to ride it on a beautiful sunny morning and I had a coffee overlooking the city. If you've been following my Instagram Stories you know what I'm talking about…it only took me 3 minutes to get to the top of Mount Srd with the cable car and enjoy a breathtaking view.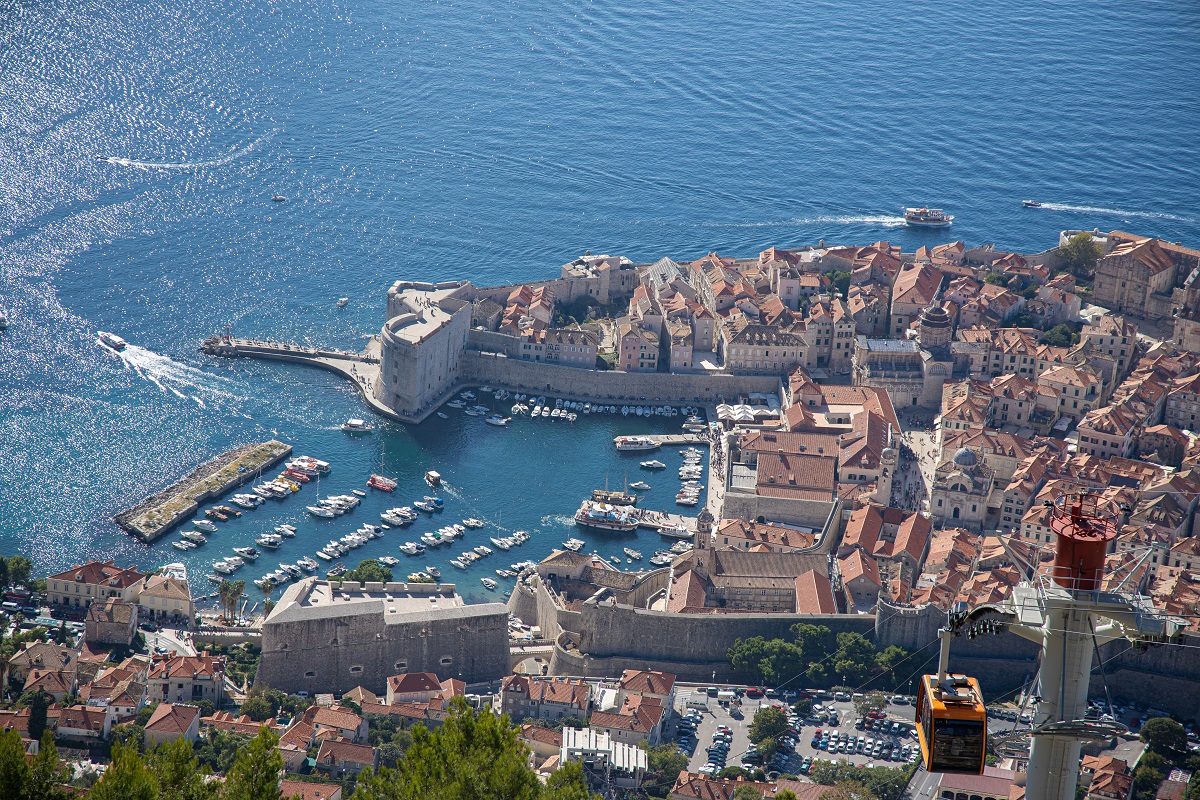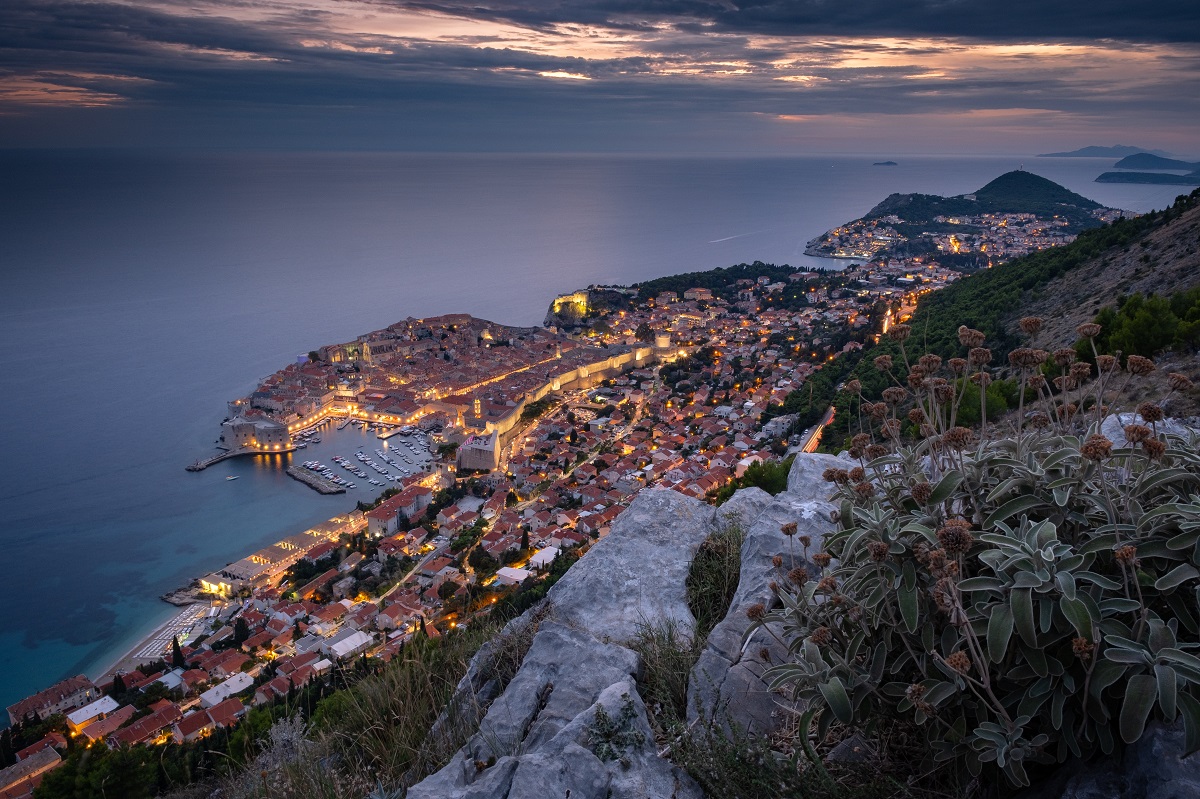 It's impossible to say "no" to an endless photo session and to a break at Panorama's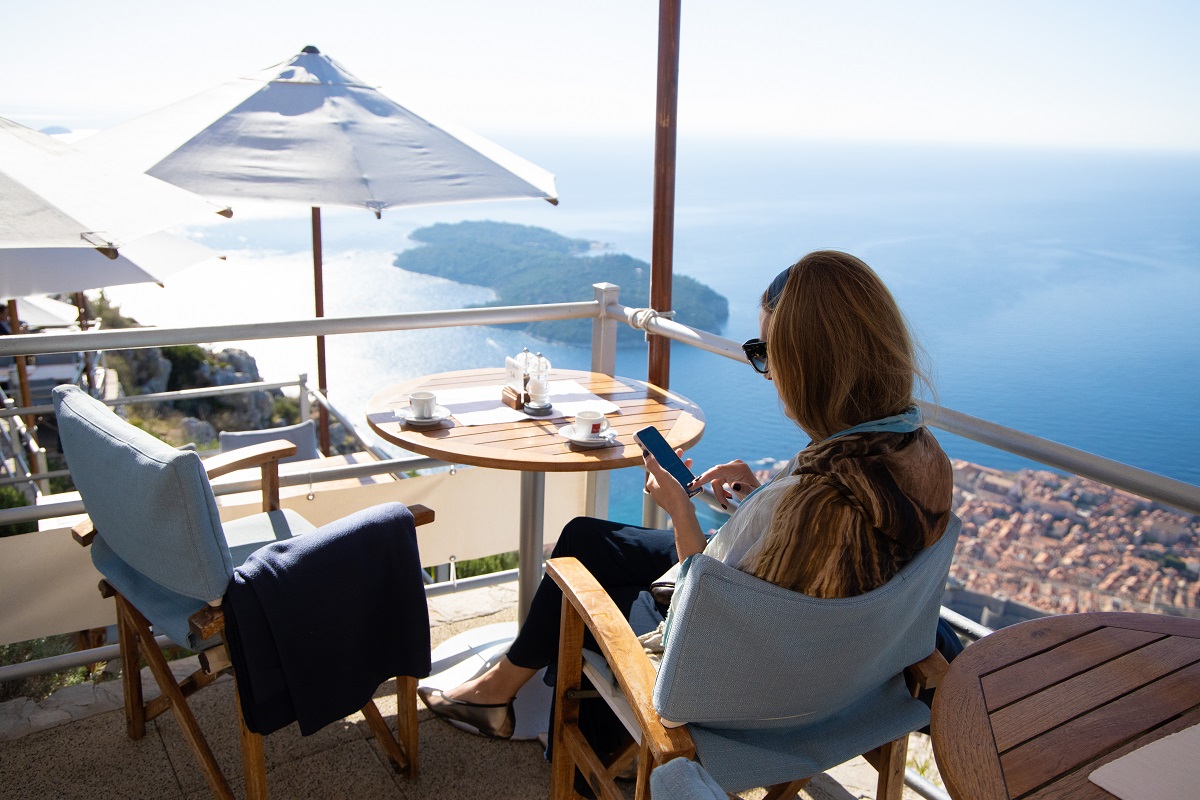 Arborterum Trsteno
You can dive in this paradise just 25 kilometres away from Dubrovnik. The Arboterum is a Renaissance park that was realised inside the summer estate of Ivan Gučetić at the end of the 13th century. The exotic plants come from far away places, as it was common for commanders at that time to come back from their journeys with many kinds of seeds and plants. Today it is possible to walk in a tropical garden that has been enriched with Baroque and Romantic elements (like the fountain that portrays Neptune and the Nymphs) and that has been restored after the consequences of the Yugoslavian war in 1991 and those of a fire in 2000; the species that are gathered in this garden are more or less 300 and are really old, too! Imagine, to water this huge park (it measures 25 hectares), they had built an aqueduct that still works today! You will be left wide-mouthed while observing the two 500-year-old plane trees and the beaches surrounded by vegetation!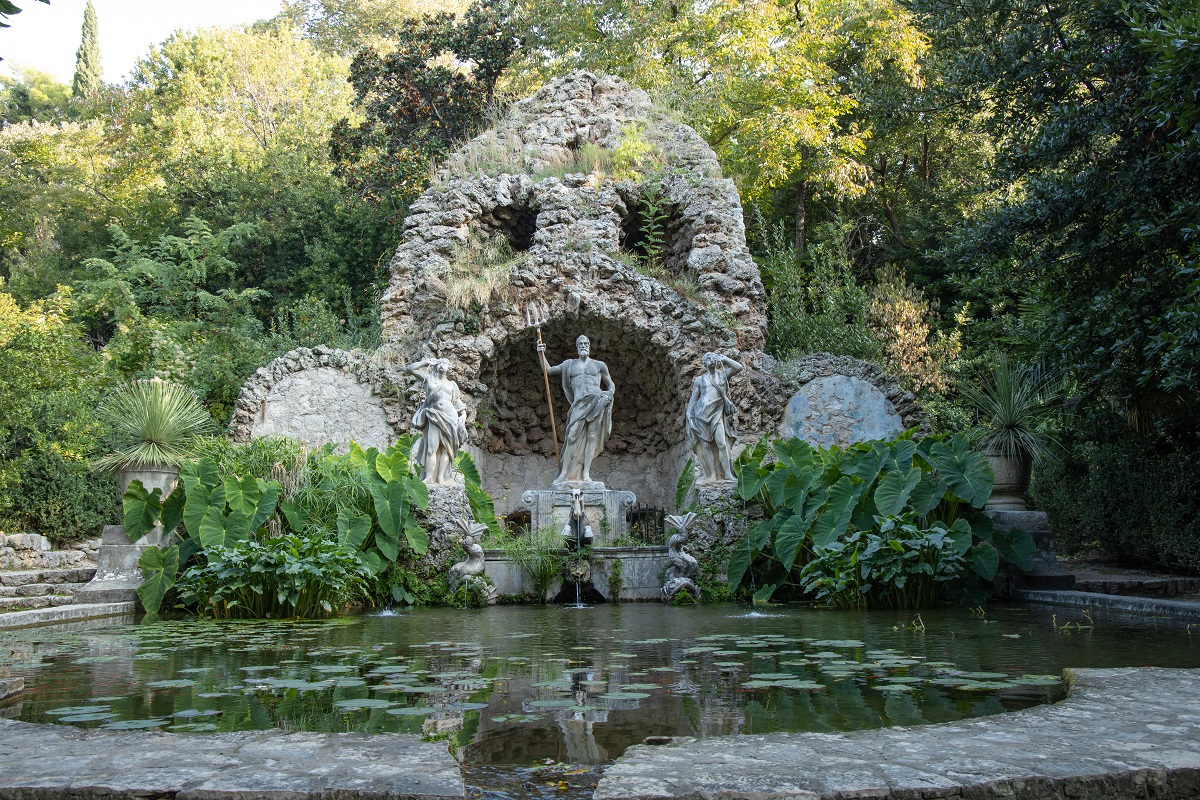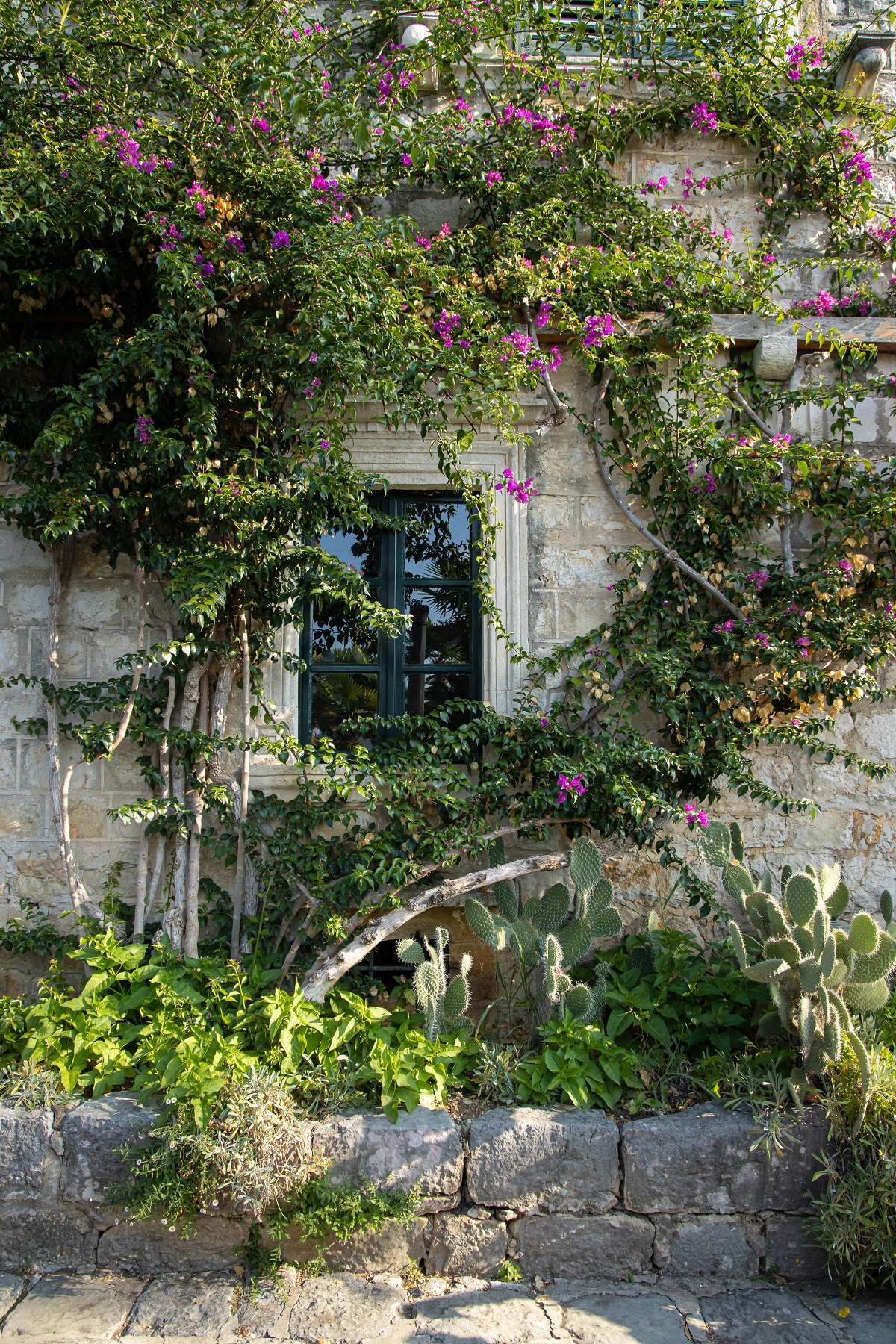 Well, that's pretty much it. Now you know what to visit when in Dubrovnik. What about food, you ask? Don't worry, I'm writing a really juicy article just on that…are you ready to taste it? I'll serve it in a couple of days 🙂
See you soon!
Ph. Lara Perentin