Pilgrims have been travelling to Bad since the Middle Ages for health purposes.
The thermal water springs at a temperature of 36° C, right in the heart of this little town in the middle of the Carinthian mountains in Austria.
Originally the springs were well known for their healing effect on the eyes (i'd already told you about it in an article some time ago, remember?).
Visitors today come here not only for relaxing in the pools of thermal water but also for its health benefits for rheumatisms – for muscles and joints – allergies, anemia, migraines, fatigue, sleep disorders, circulation disorders and much more!
Are you ready? I'll show you the two thermal bath structures that are run by the city of Bad.
I'll start with St. Kathrein, that just opened a few months ago after a small but very cute renovation. There is a 330 square metre wellness pool with water at 30°C, a 200 square metre fun pool, a 570 square metre outside pool at 30°C, a pool for the younger guests which is 16 square metres and has a 32°C temperature, and a little extra: a record slide… the longest of all the thermal baths of Carinthia!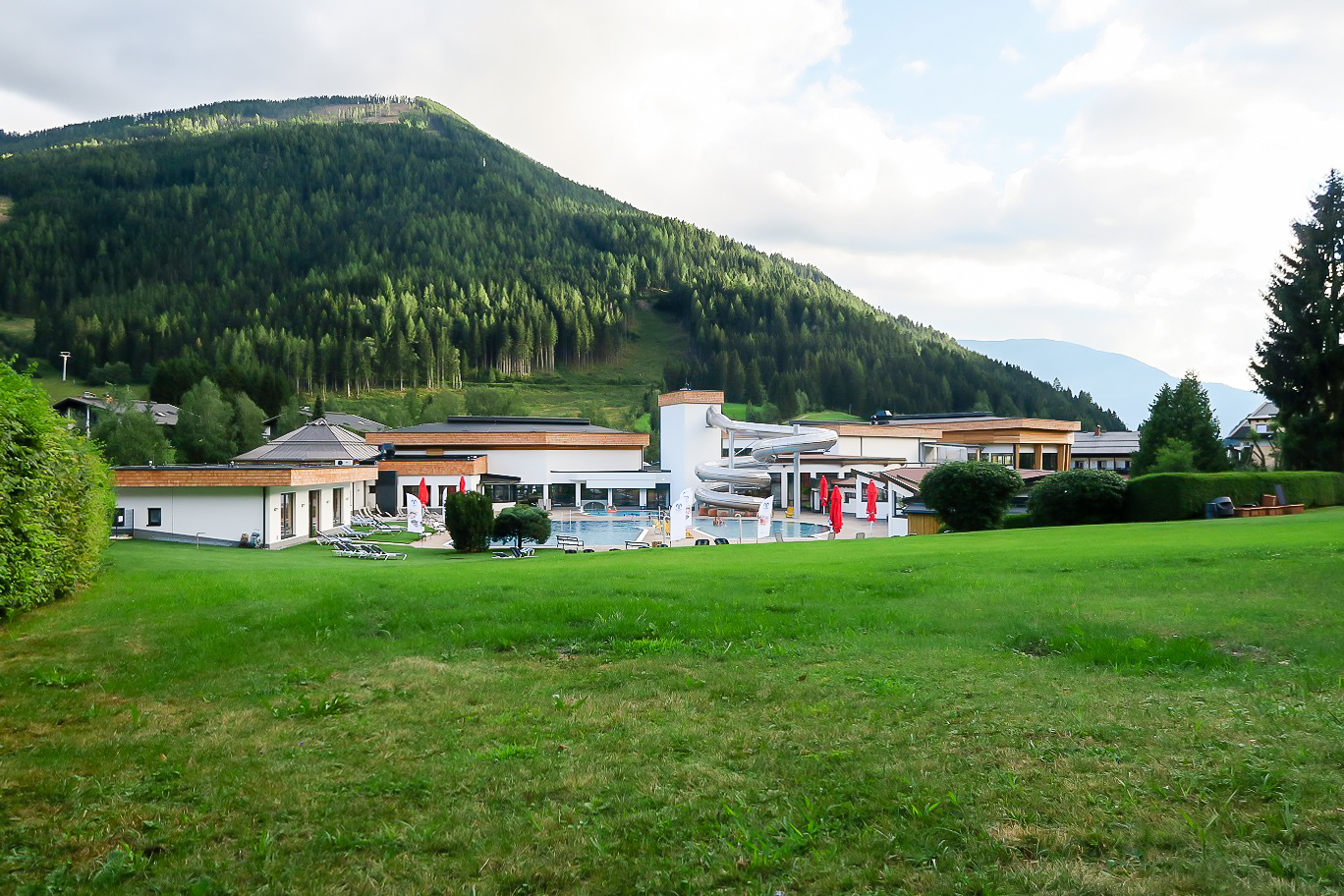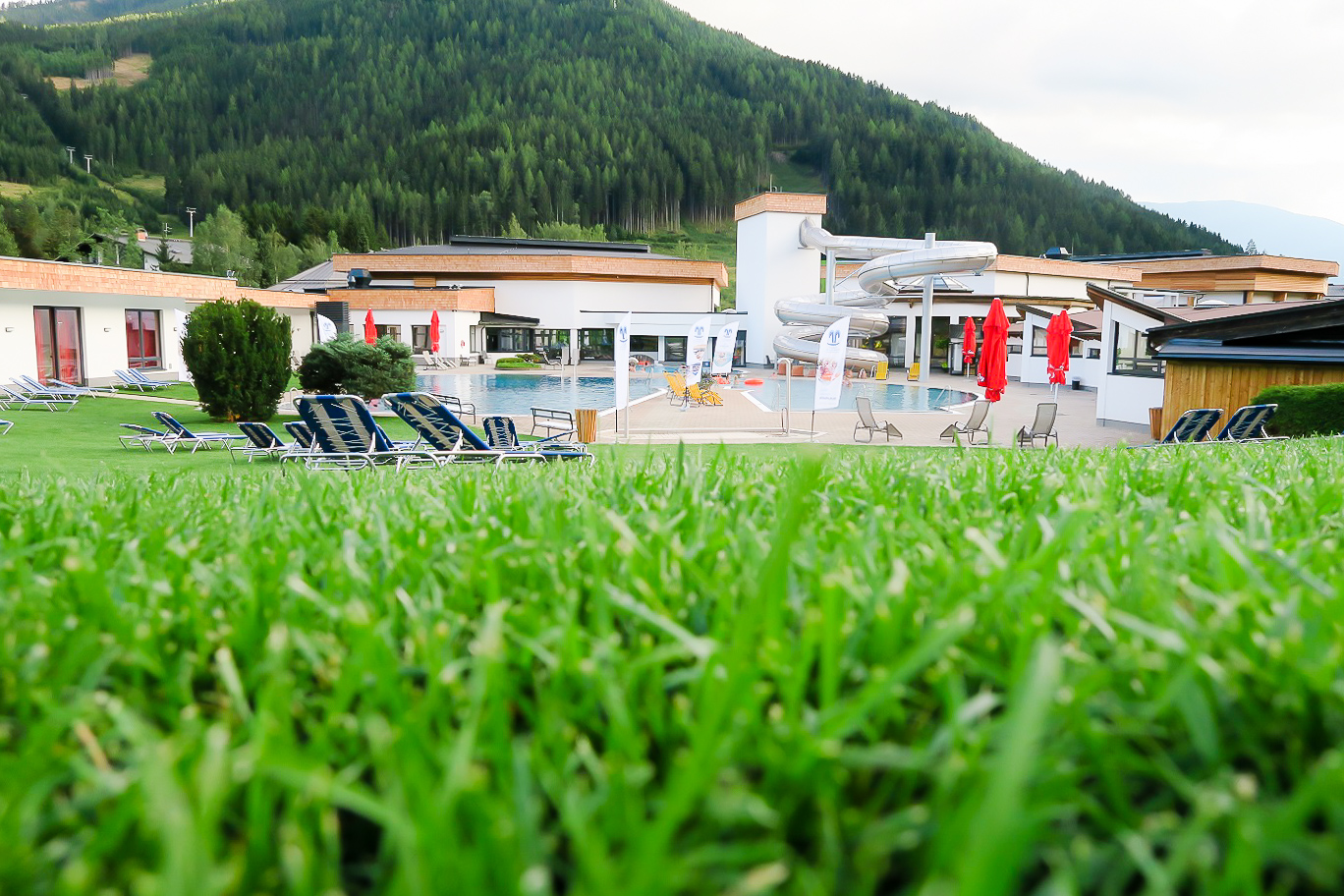 The thermal baths of St. Kathrein are ideal for families with children; all the pool are perfect because of their slide and even my son rated it as the most fun in Bad!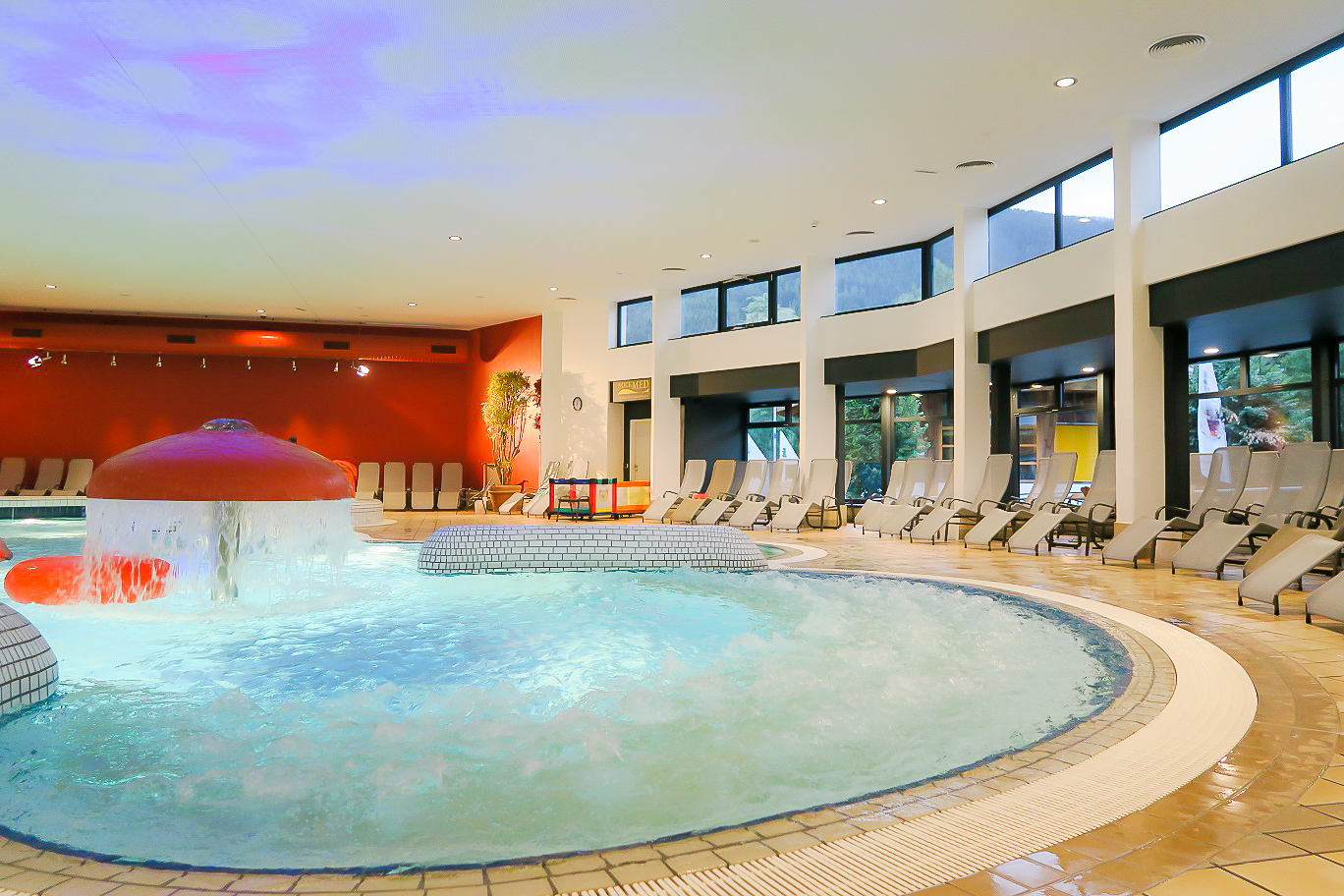 The Thermal area is offlimits to children and includes a tepidarium area, an outside Finnish sauna, two indoors saunas and a Turkish bath. They also have a jacuzzi pool and a small ice cold water fall.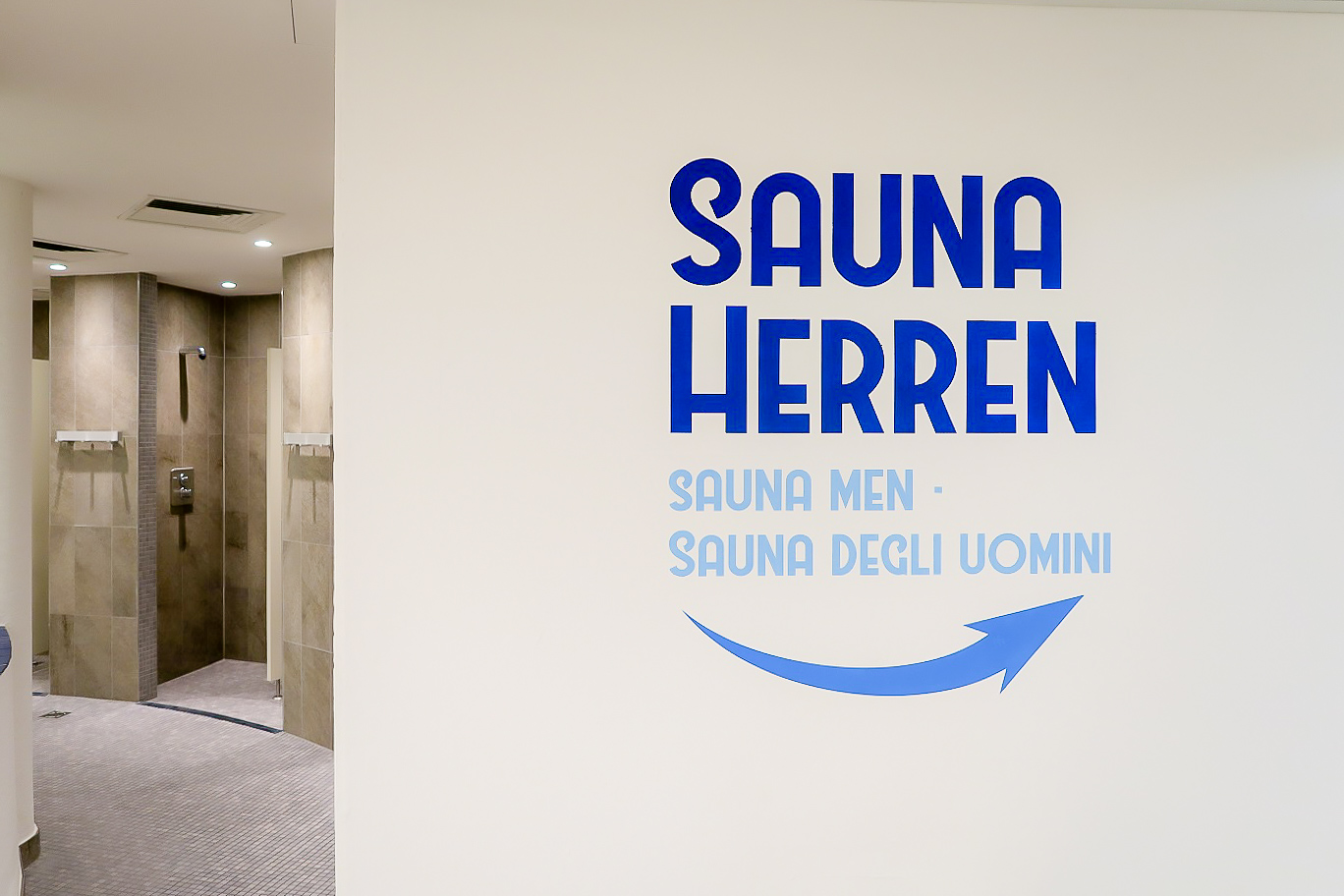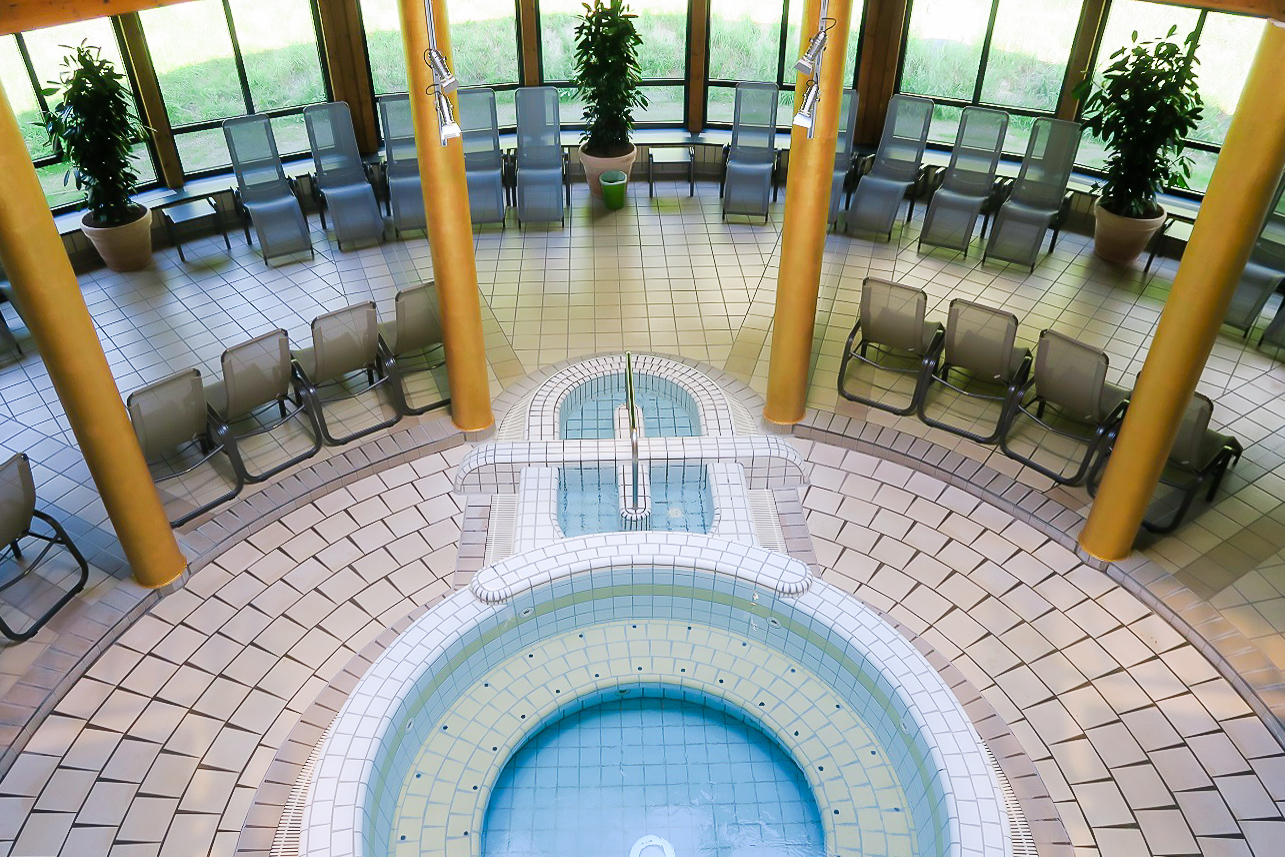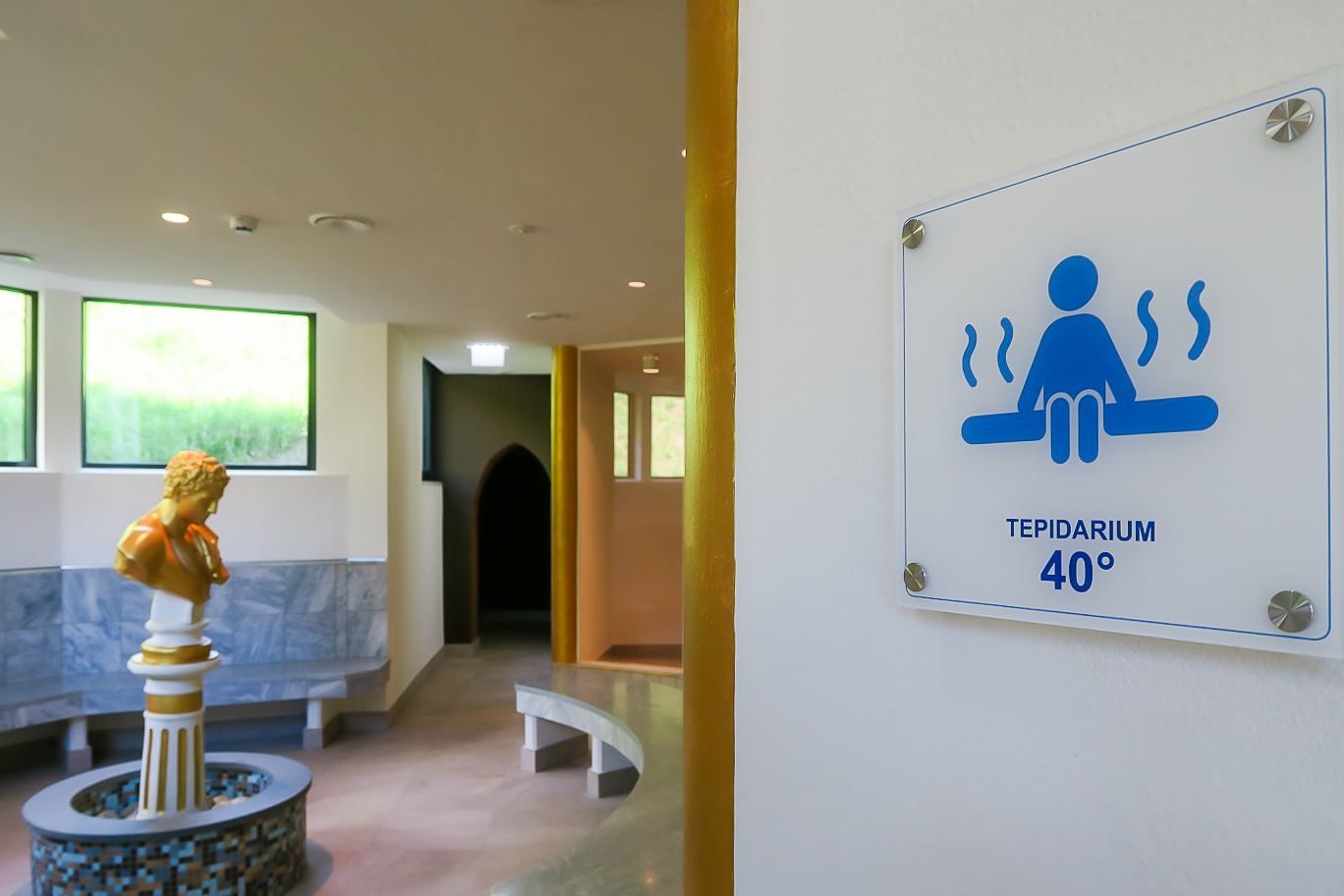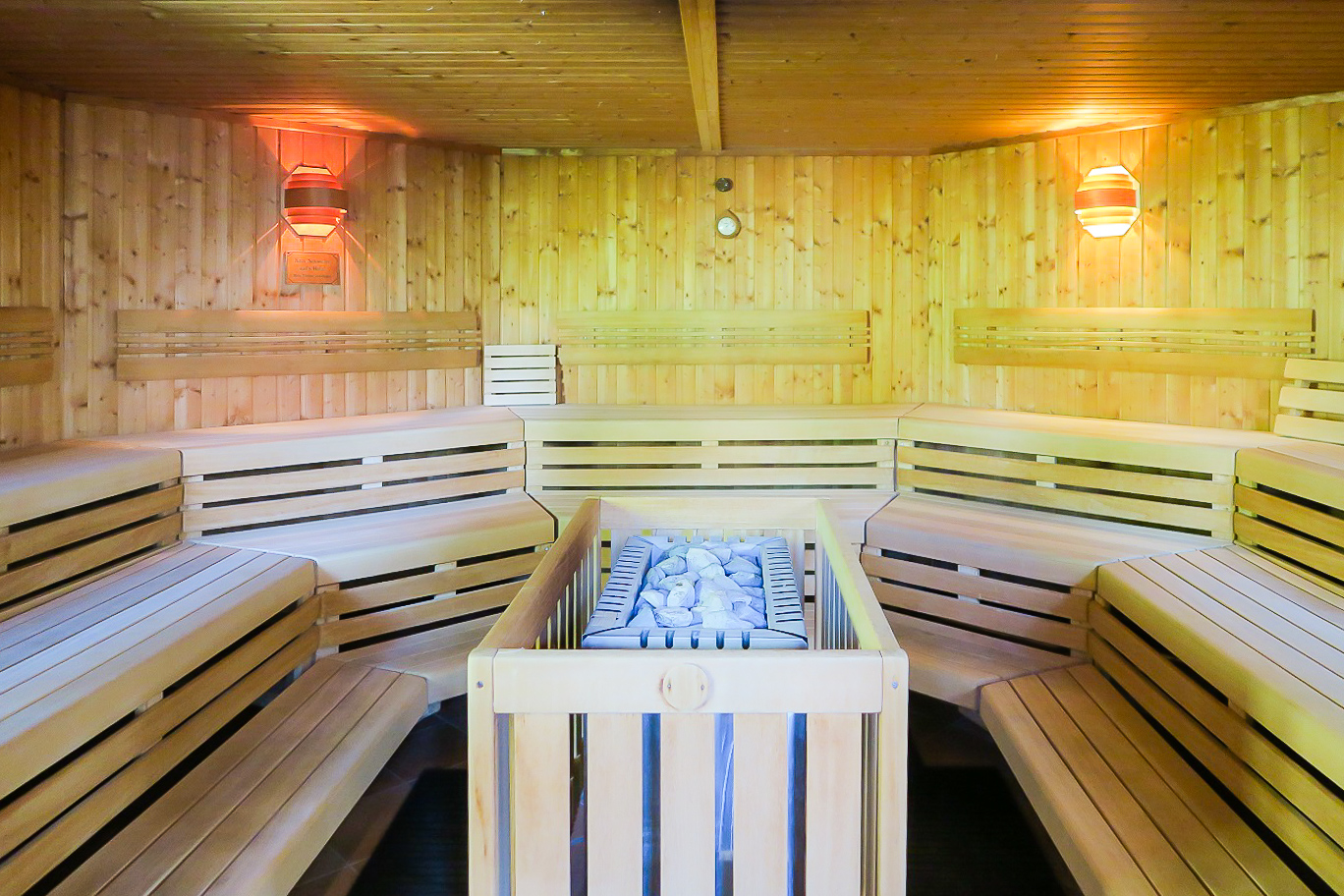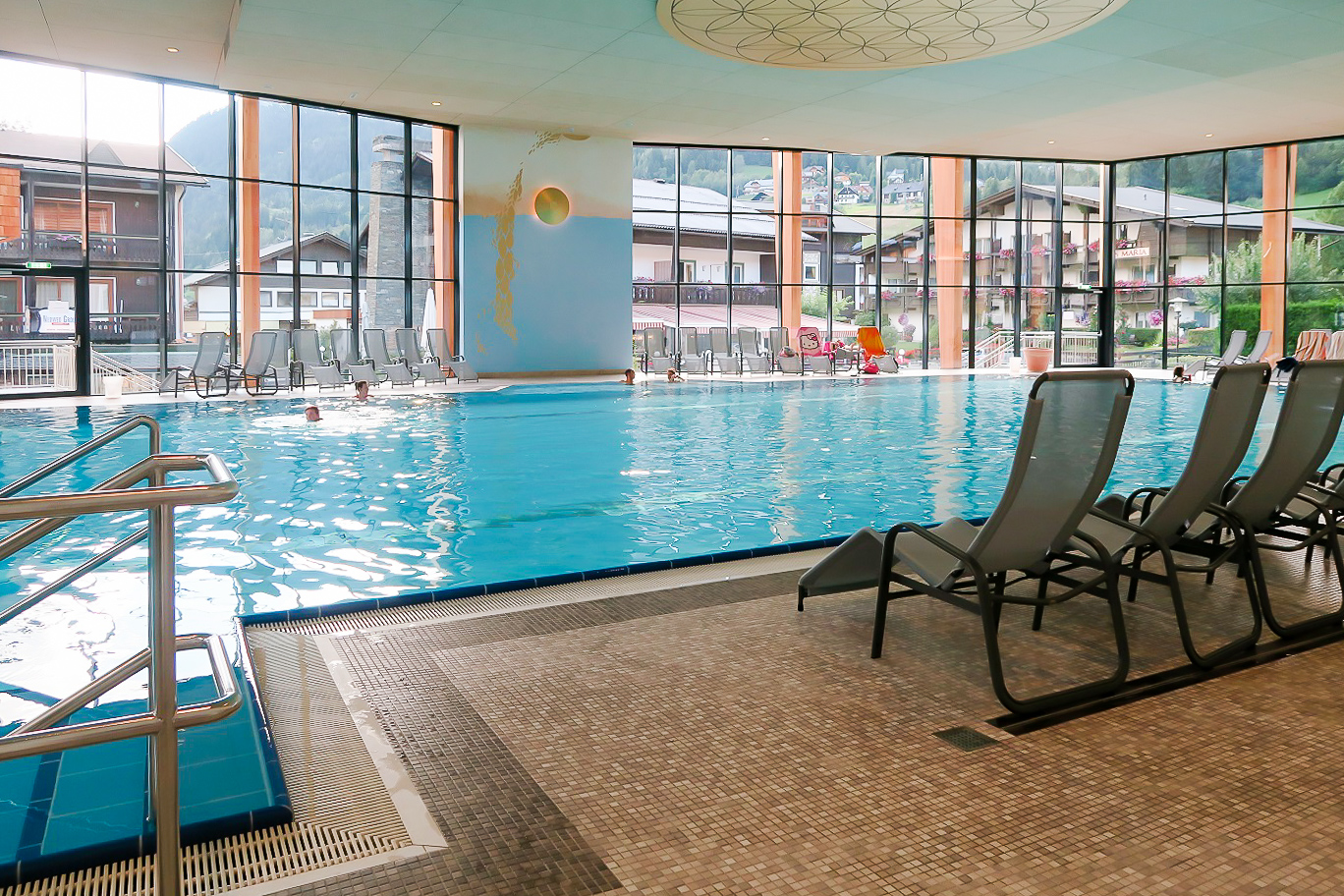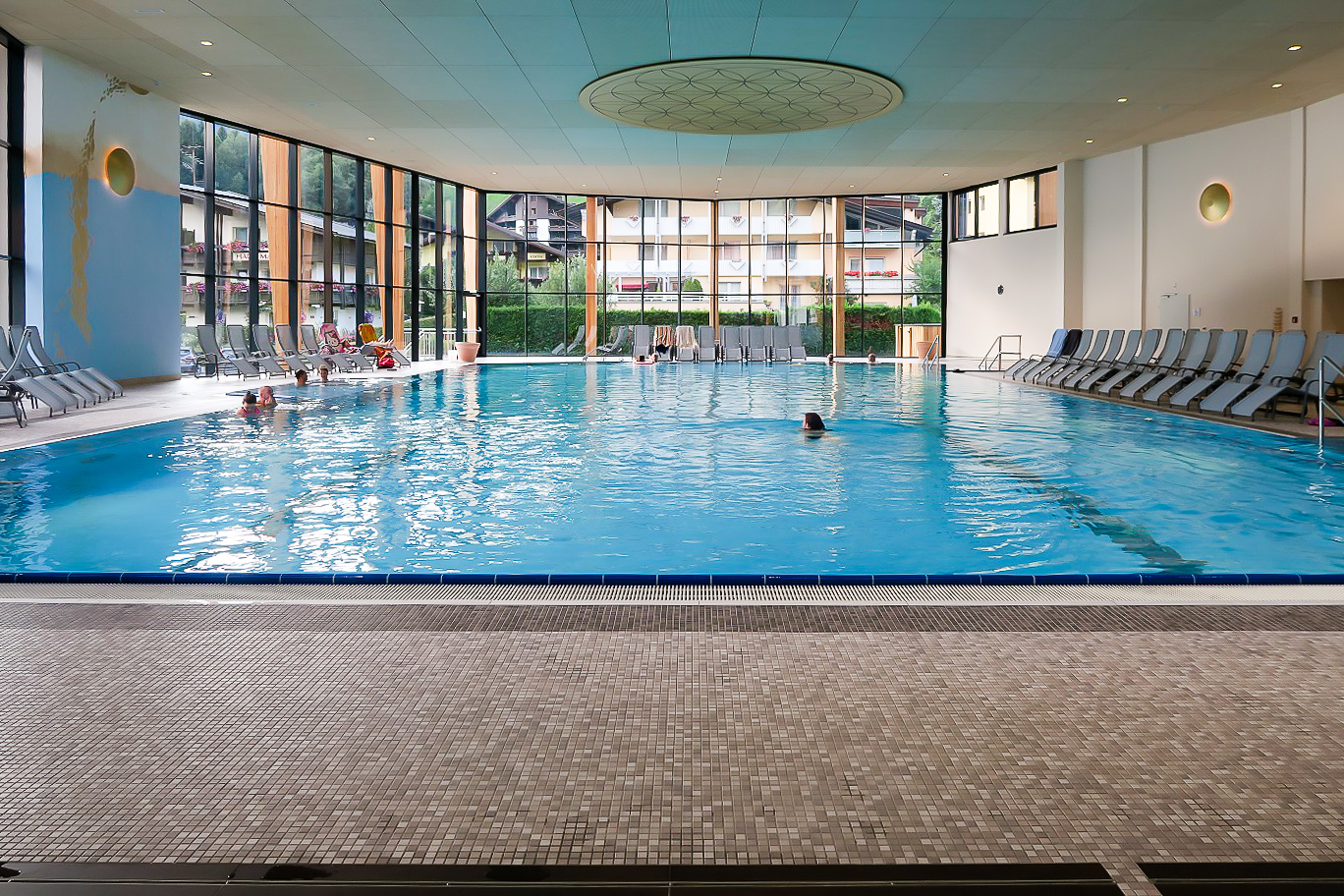 This year they opened with a few new extras:the slide for children and a silence and relax area, all scented with swiss pine which is well know for its healing properties and aromatic scent. The space is divided in 4 parts: the outside terrace, a space next door with a view on the mountains furnished with sun beds and then two dark rooms to rest in. One is painted dark blue, the other is burgundy red, the colour of red wine. Here you can relax and take a break away from everyone and everything. Wow 🙂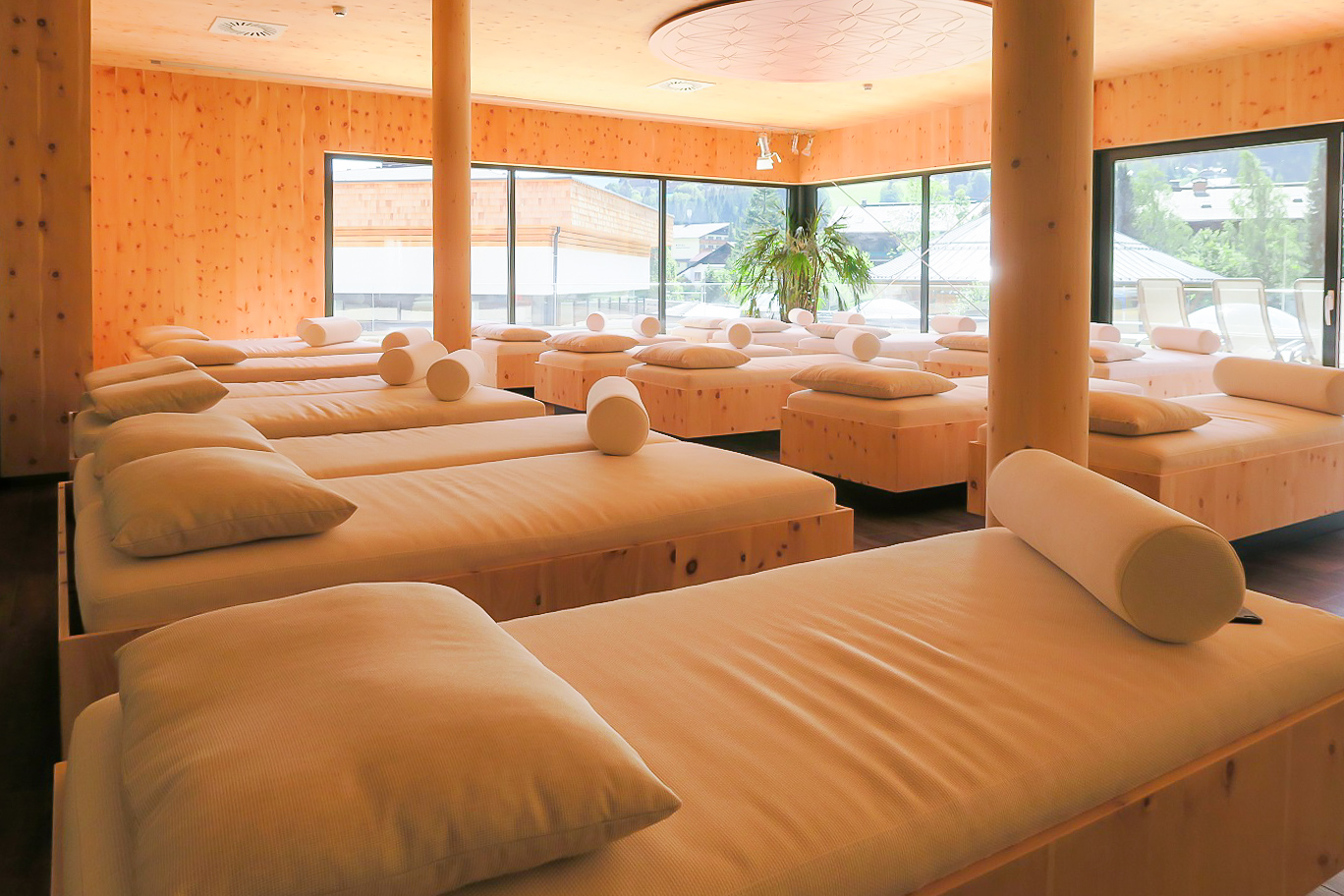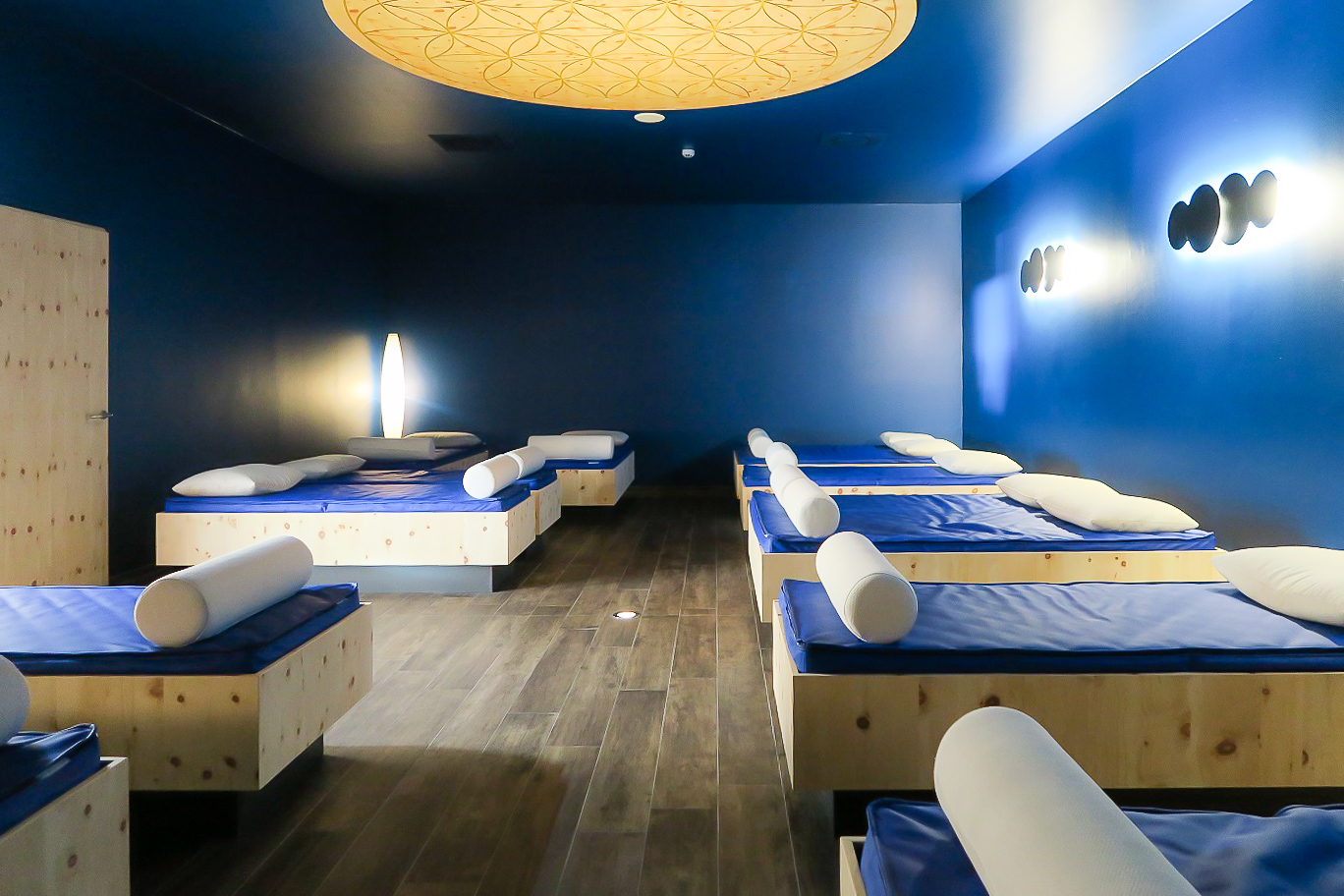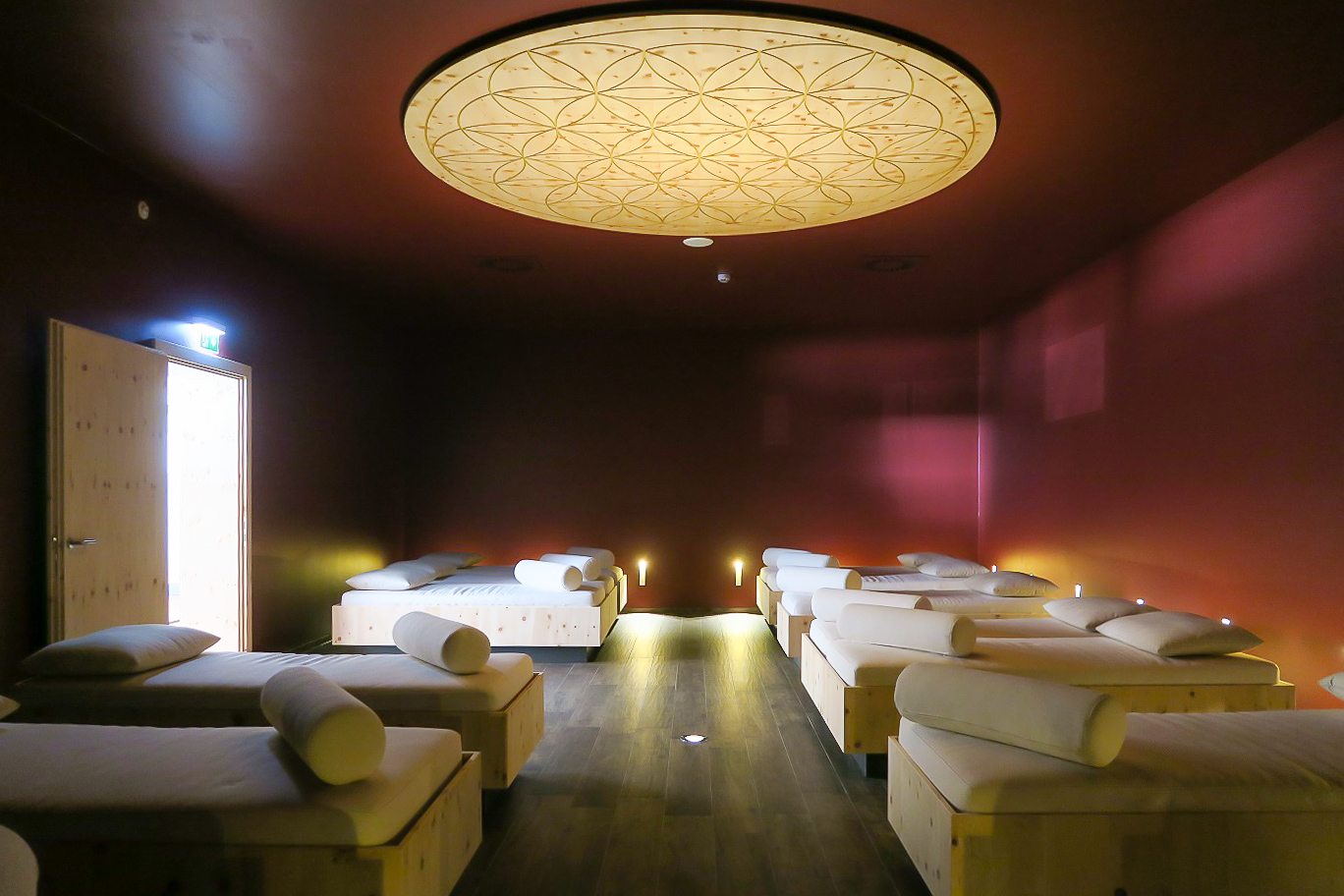 They also have a SPA for anyone who wished to treat themselves to a few beauty treatments or something a little stronger!
The second thermal bath structure (my favourite) is Römerbad, newer compared to the previous; these are probably the best thermal baths I've seen in all my trips to Austria.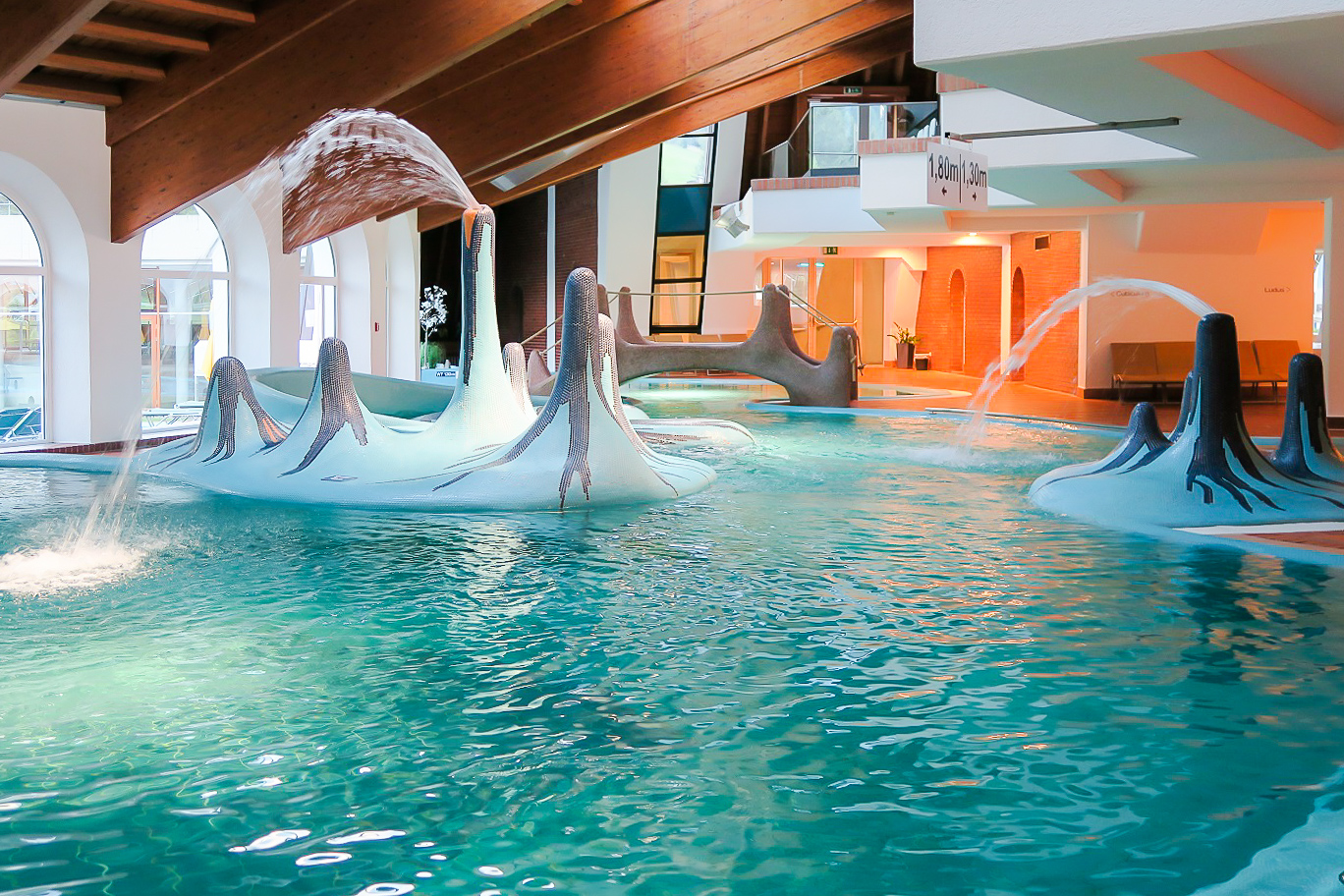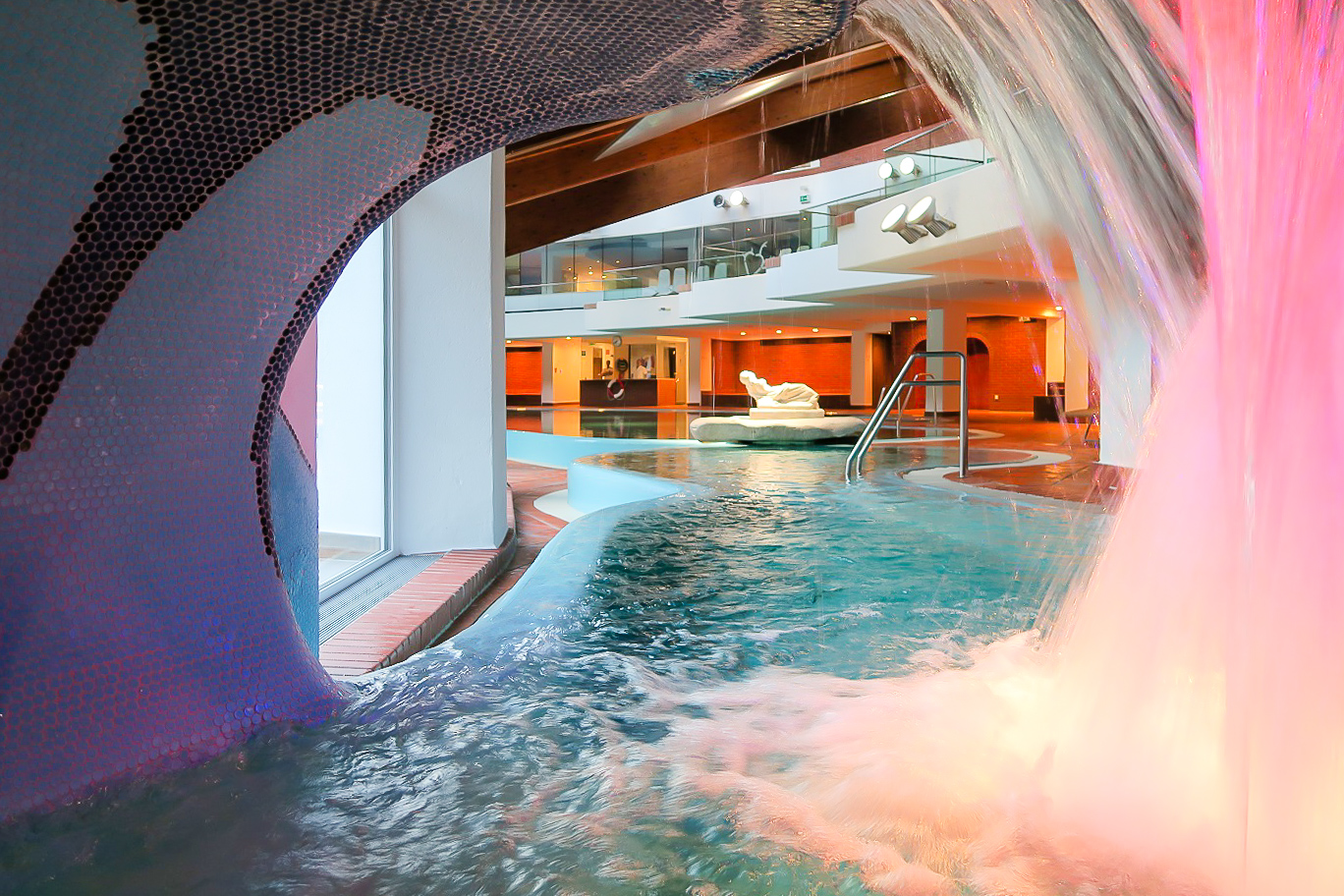 The space for children here includes a small closed area with two swimming pools and a common pool inside and one outside (a very large one!) with water swirls, waterfalls, a small slide, water jets to swim agains and some jacuzzi water jets.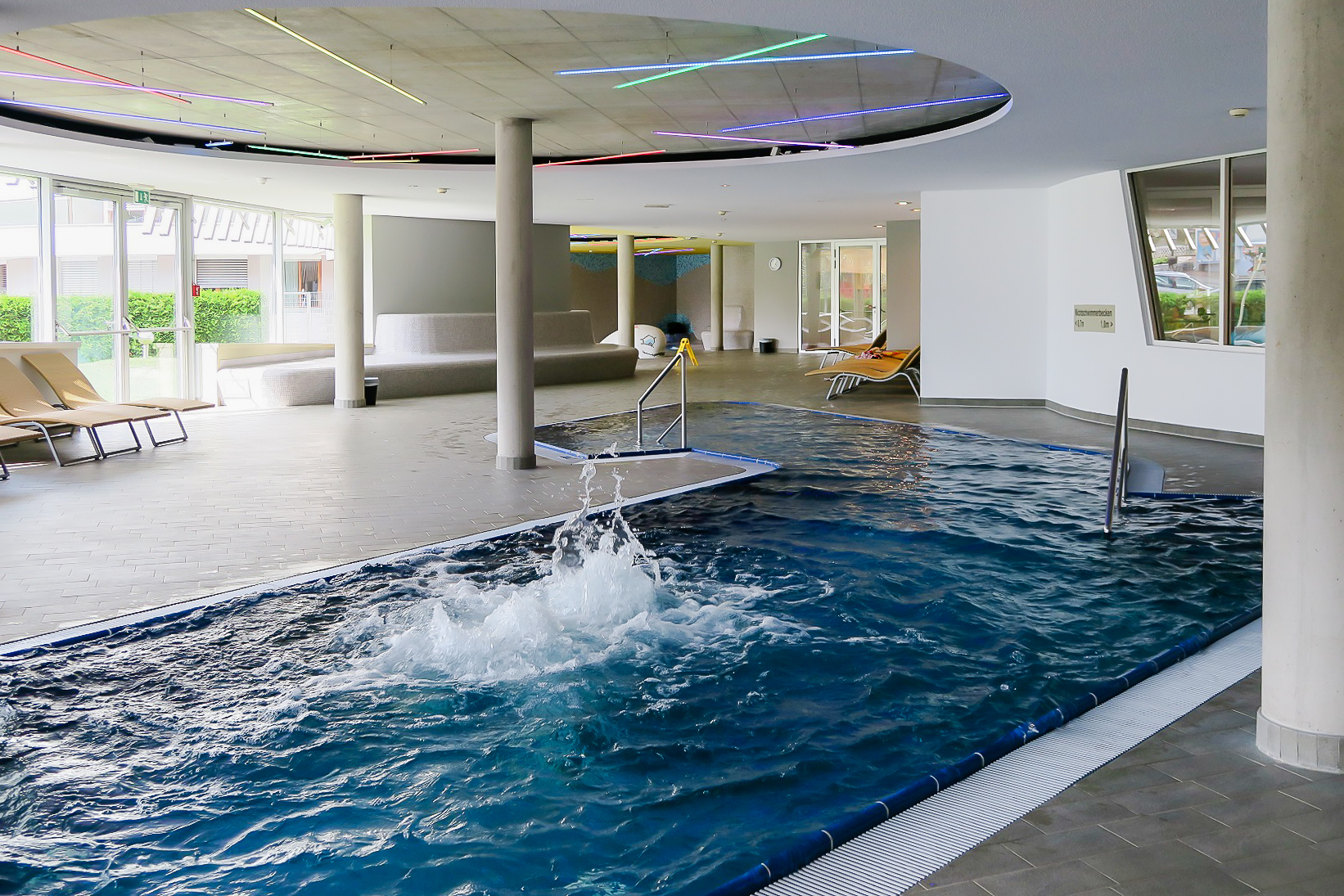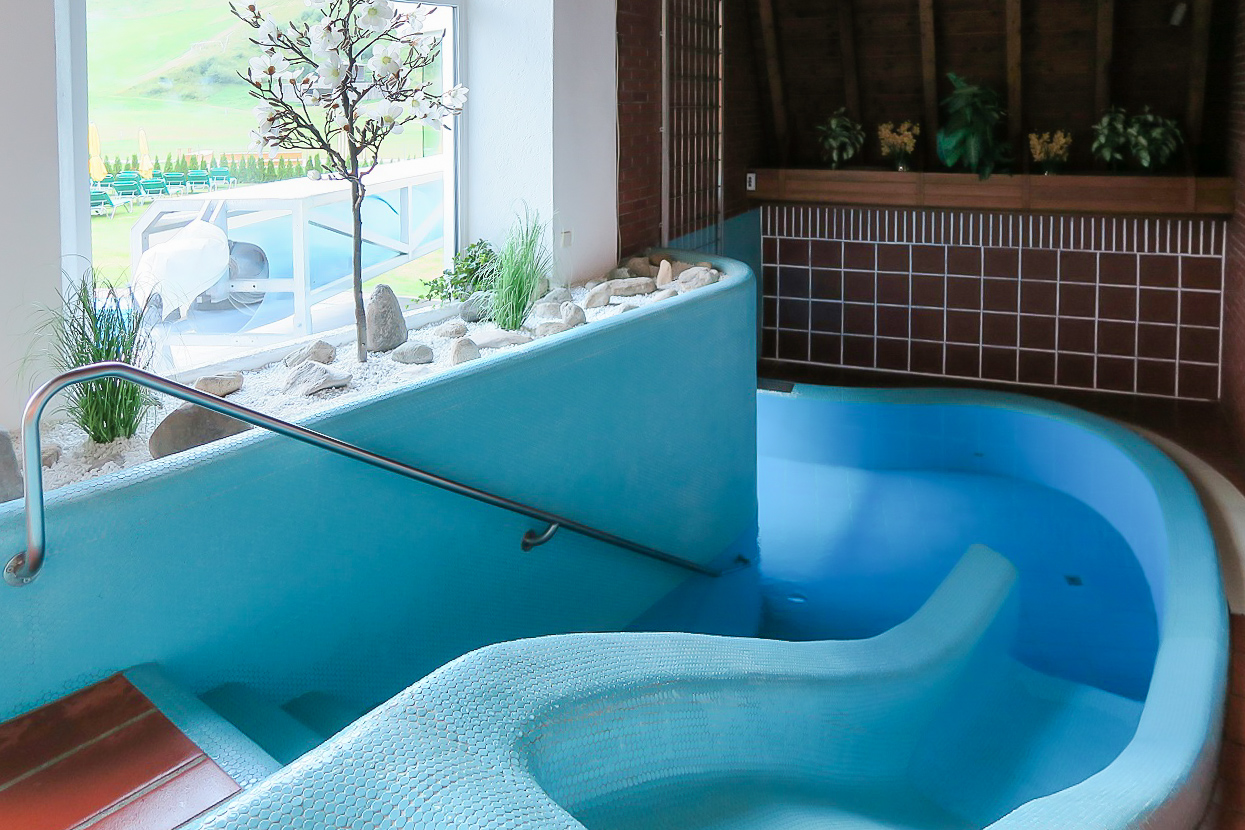 The indoor pool is connected to the outdoor pool, surrounded by a great garden which is green in the summer and covered in snow in the winter. Incredible!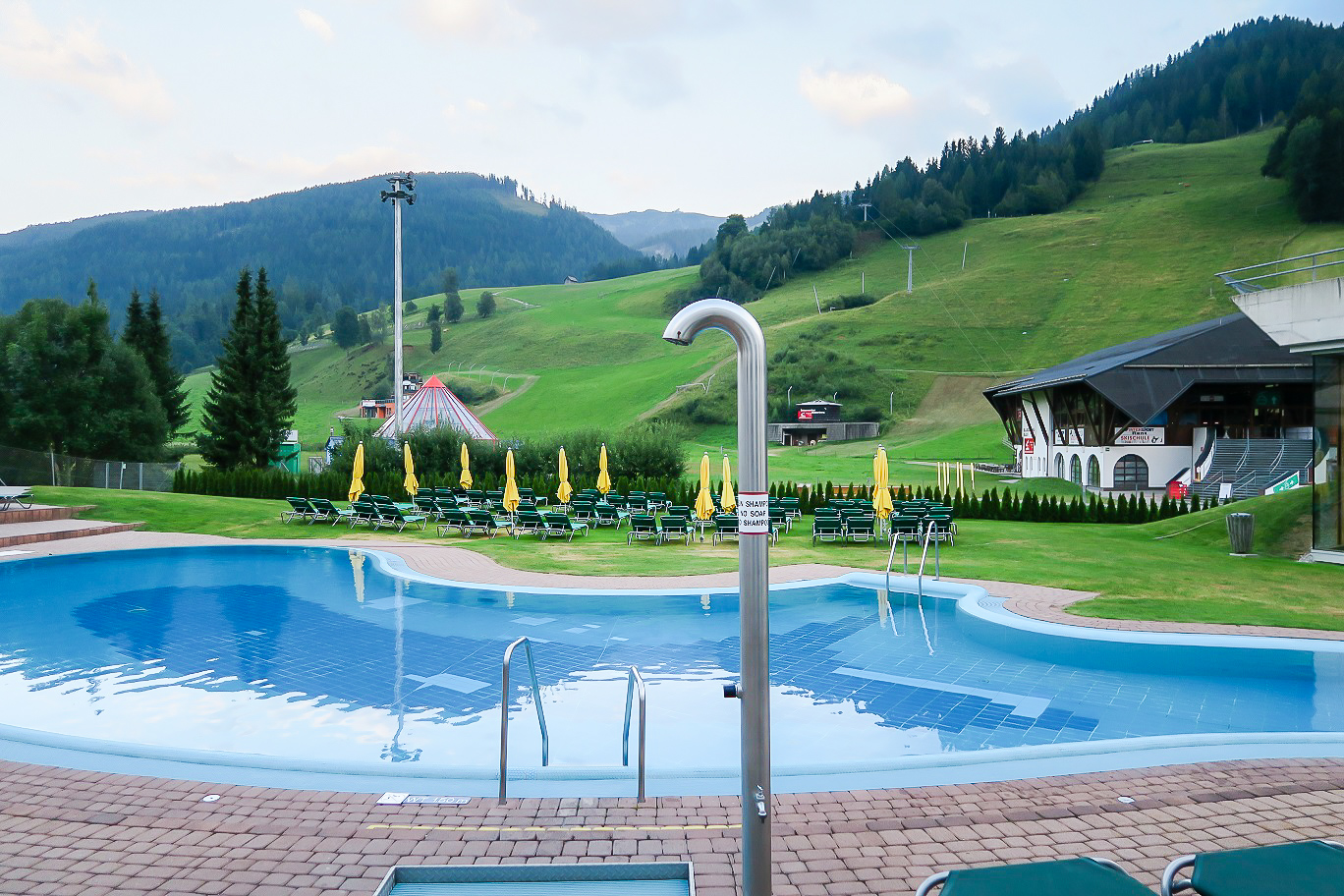 They have lots of relax and resting areas with beds which look out onto the surrounding mountains or areas which are a little darker and relaxing.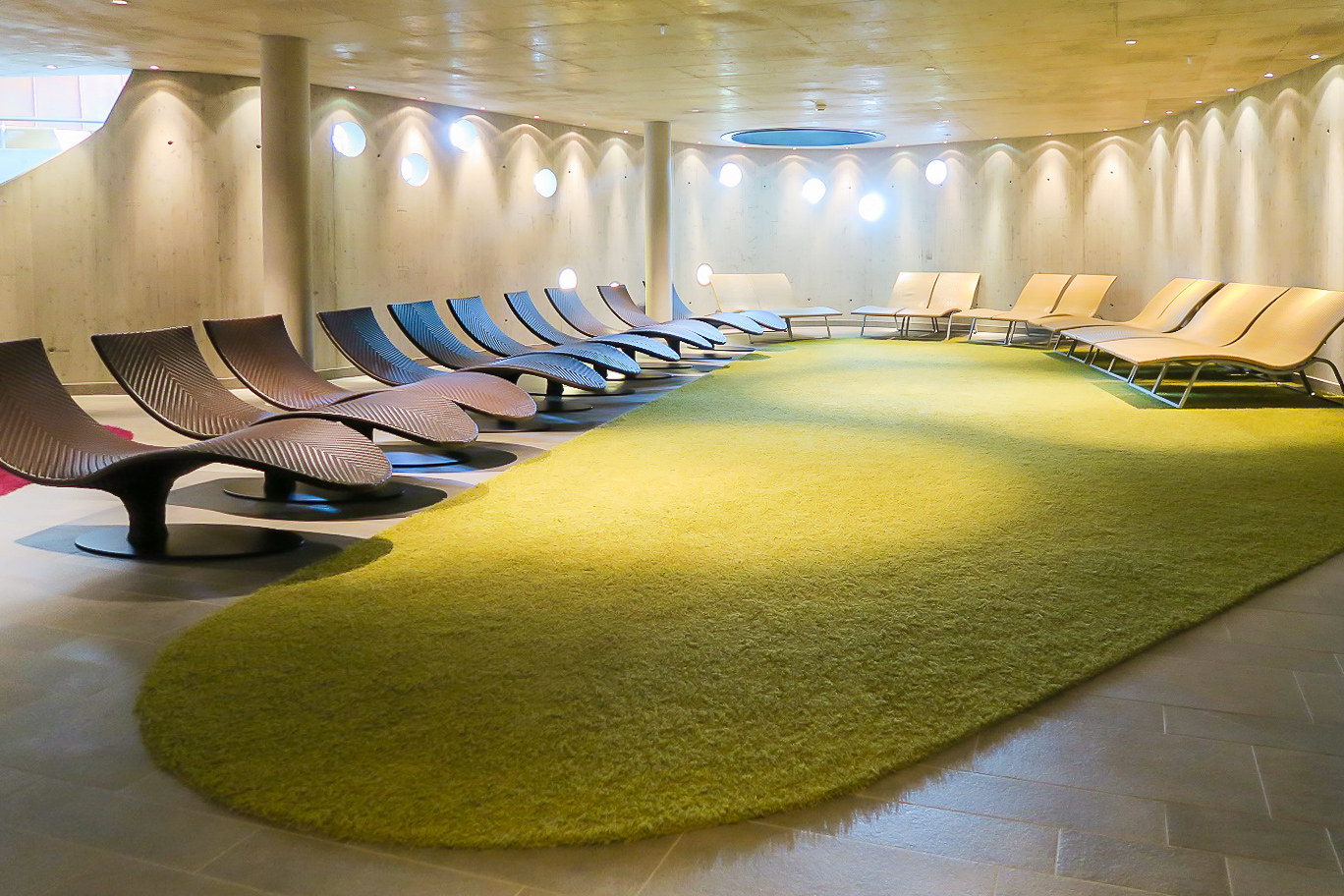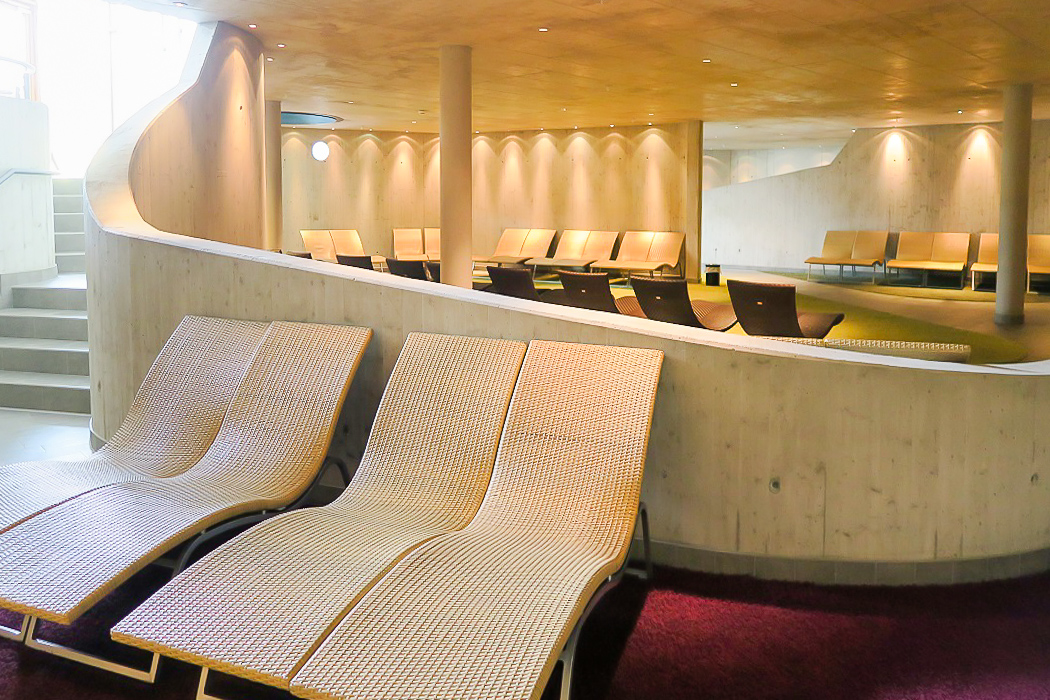 I prefer the sauna area (just for adults); the space is very large and it's impossible to ever find it full! I've been there almost in every season and even in most cowded periods you're never overwhelmed.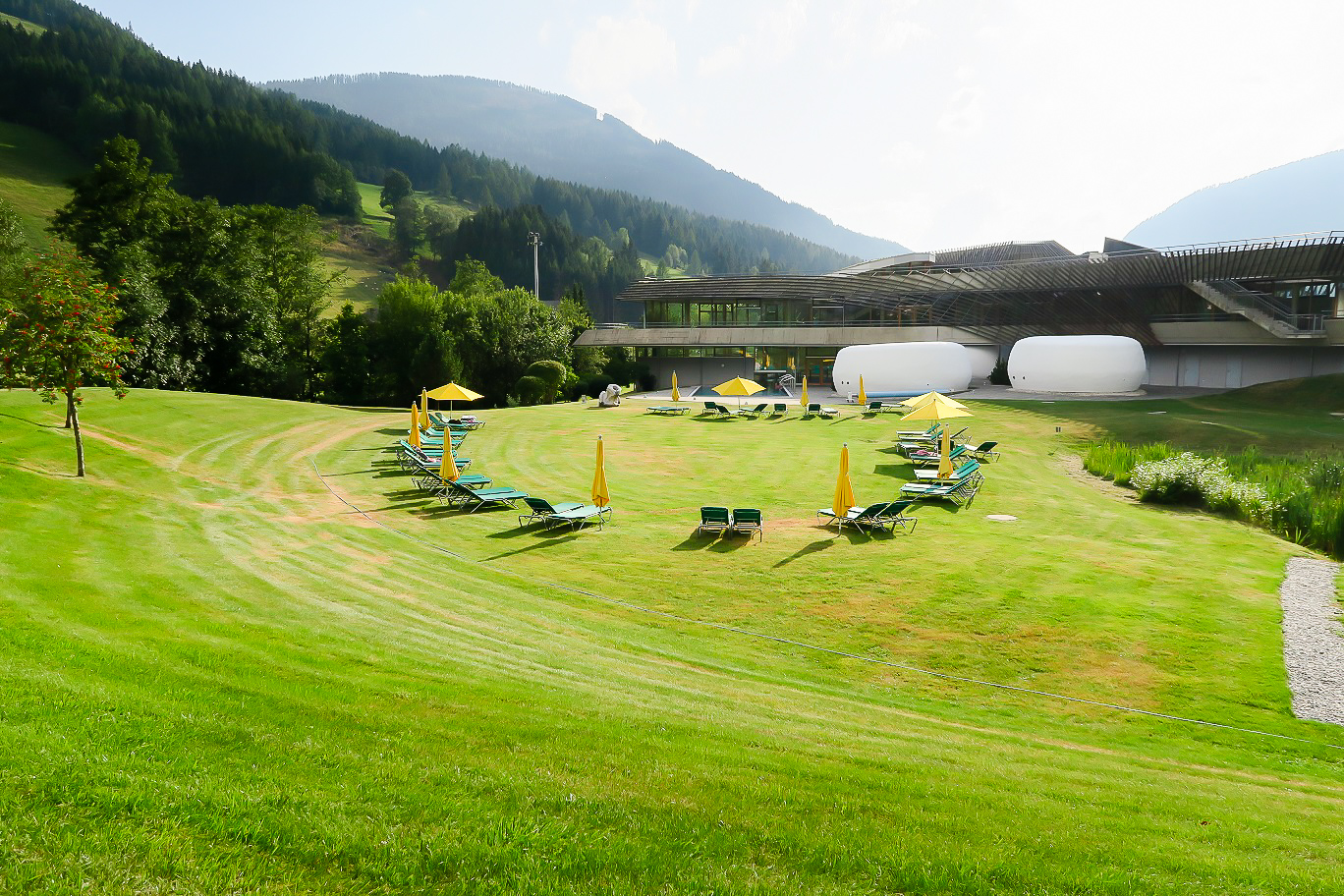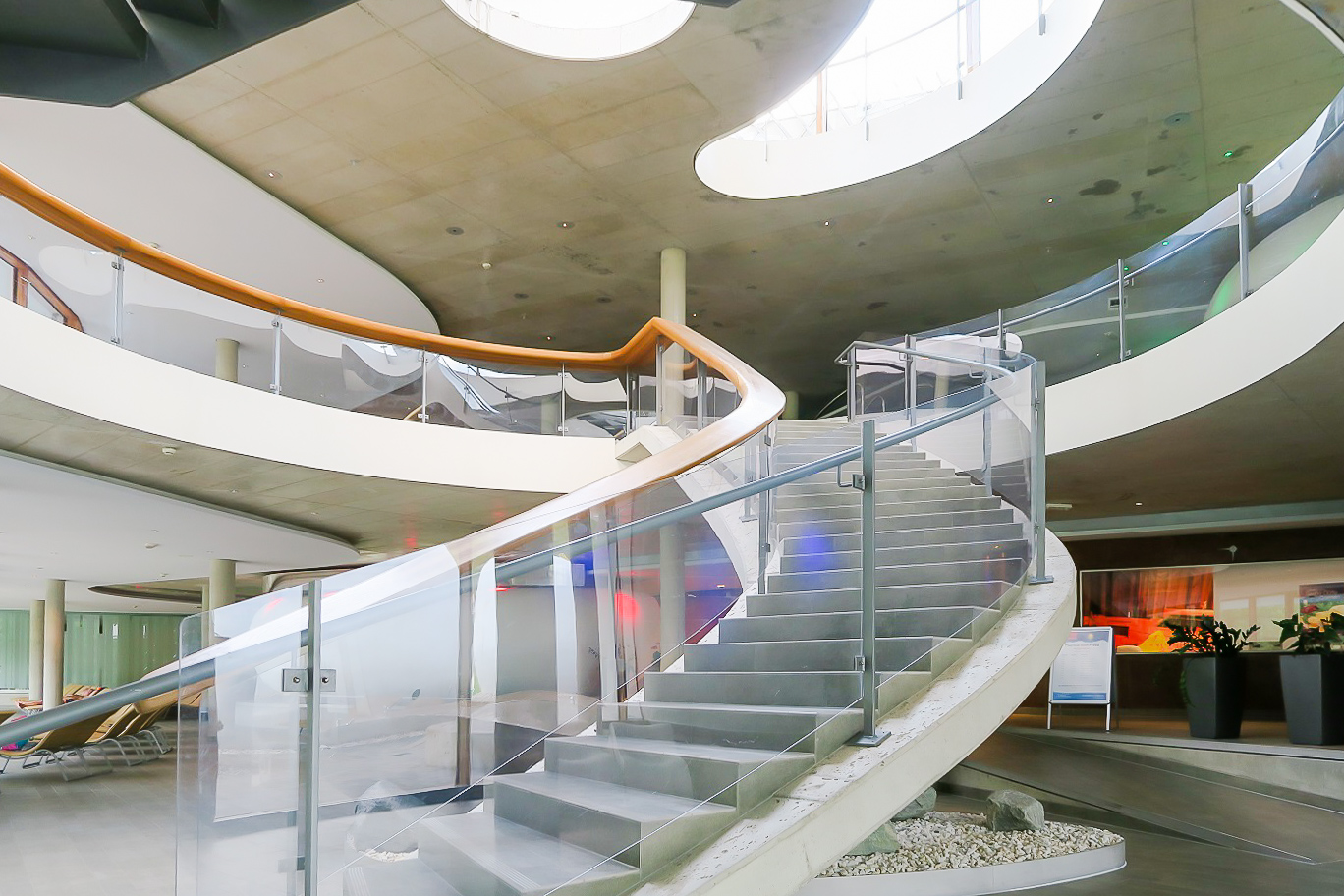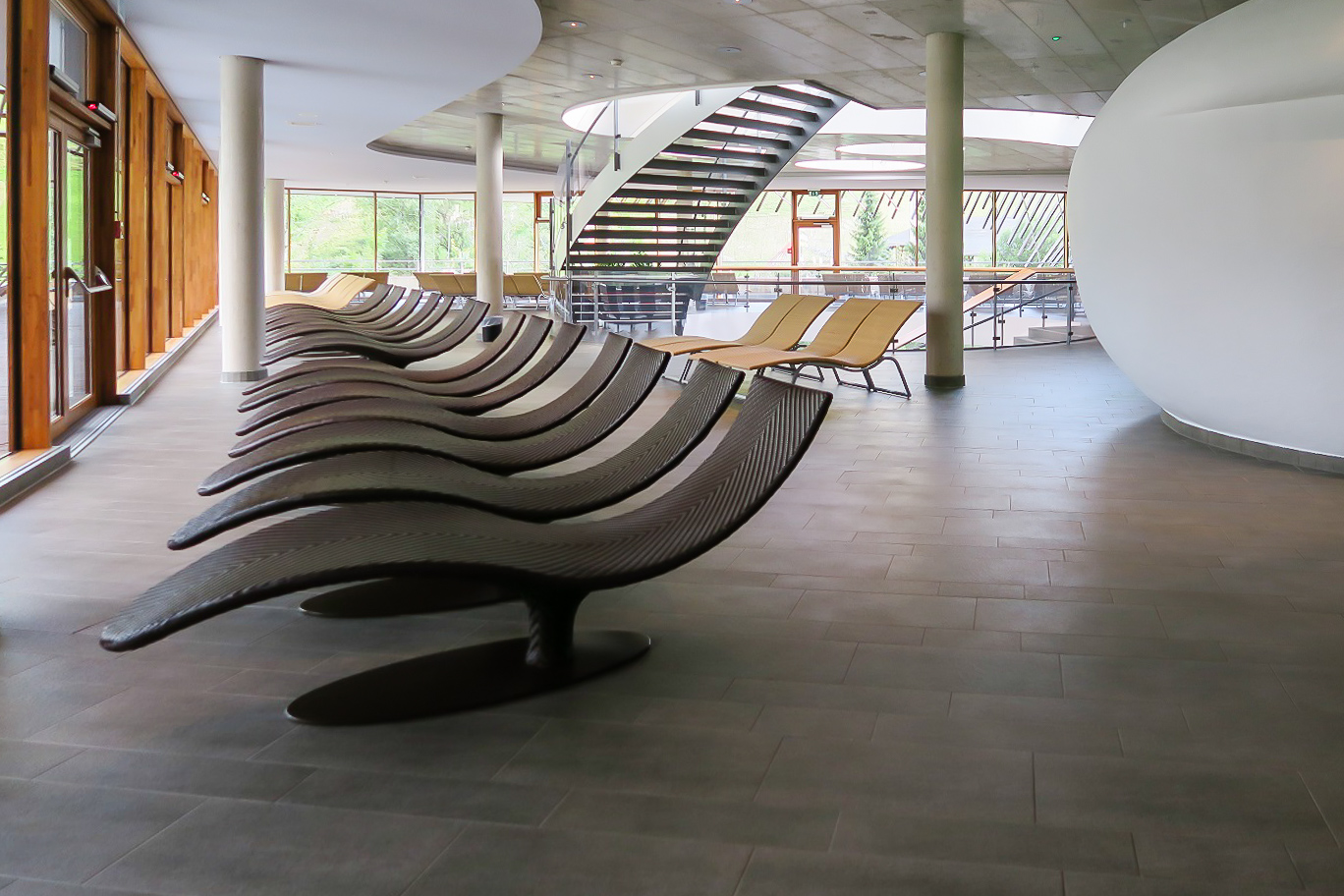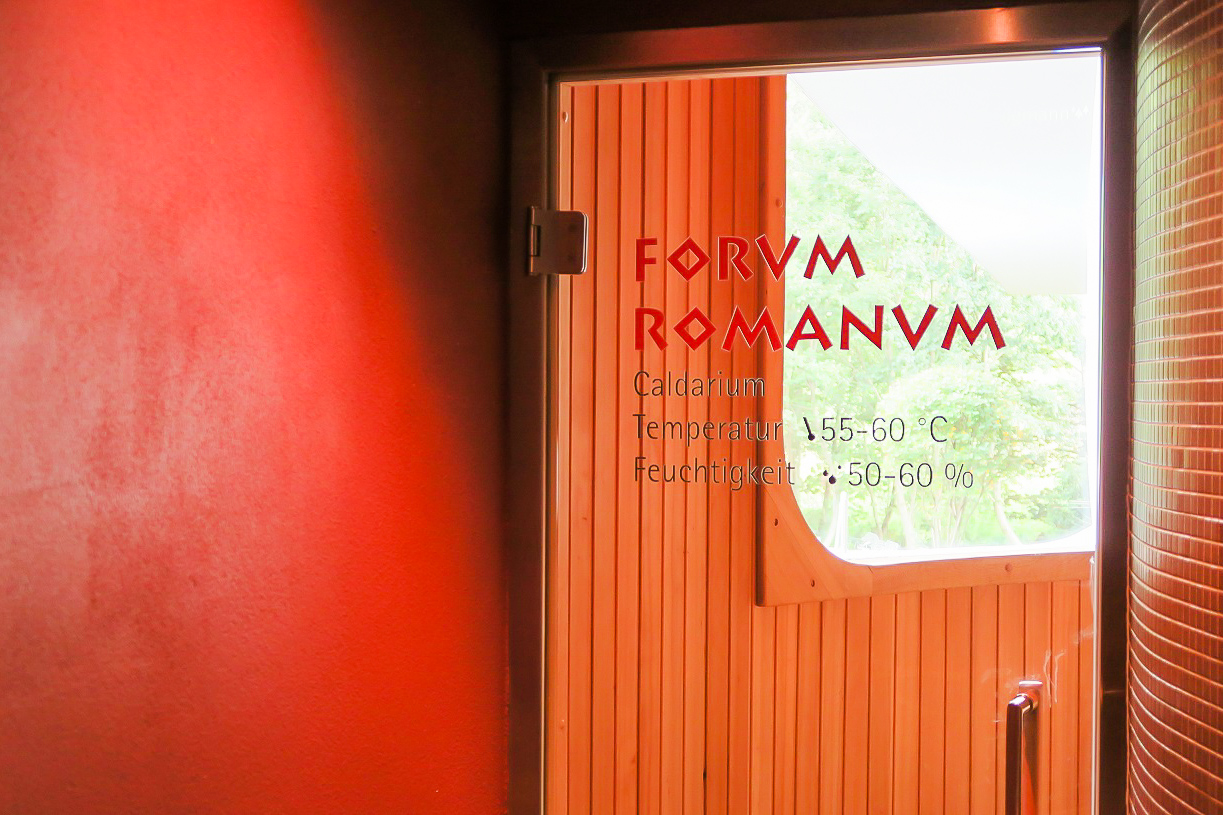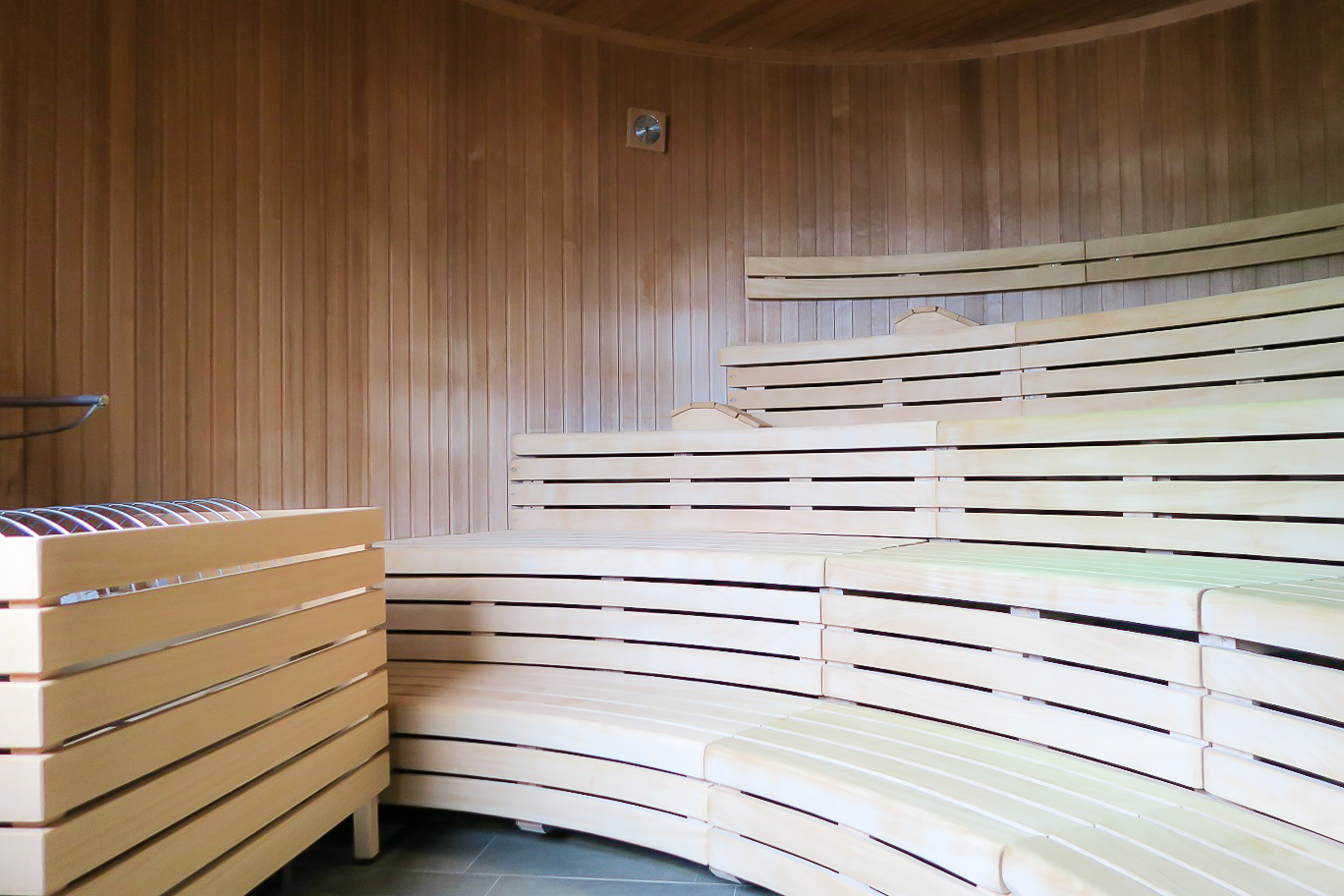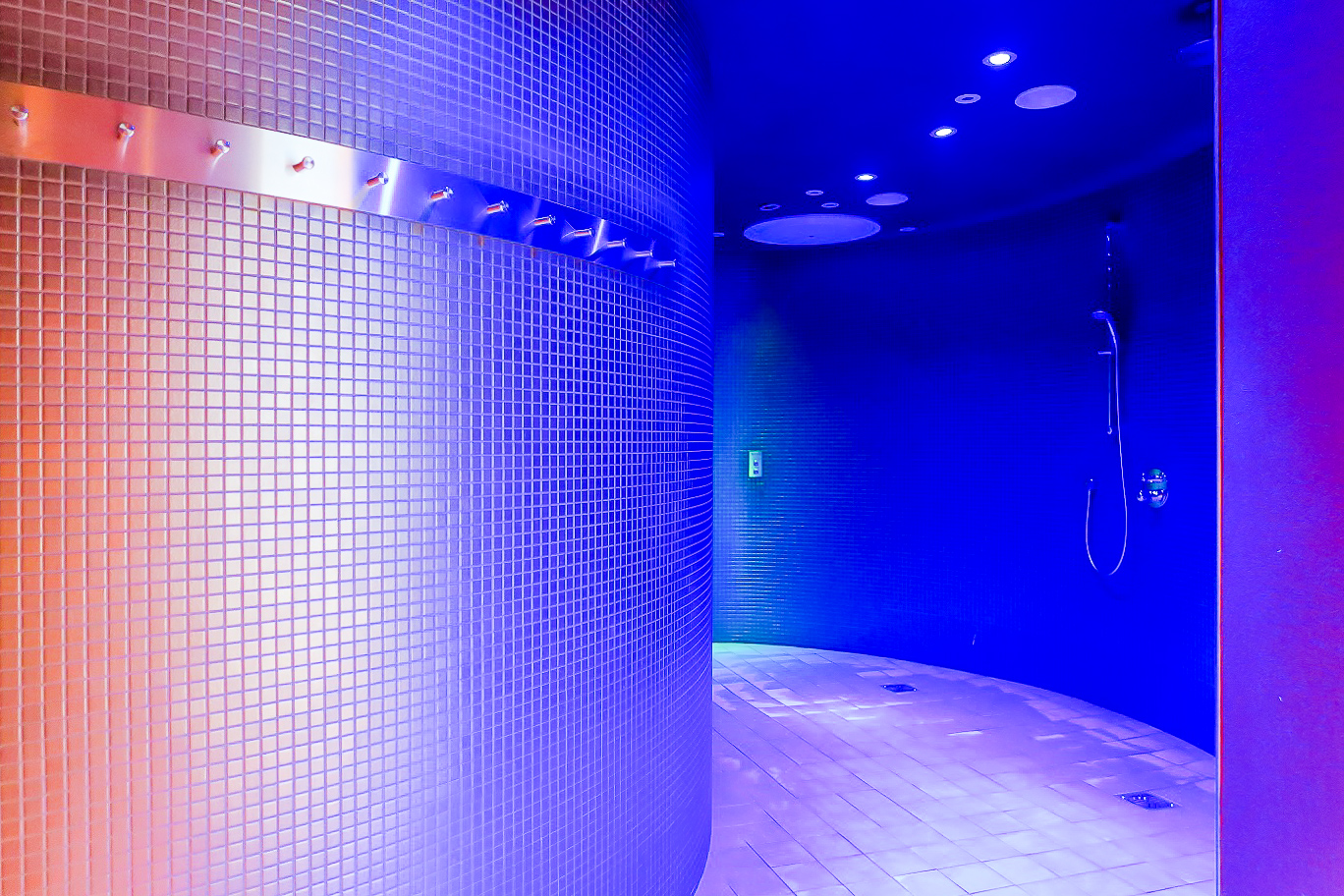 Clean and with a interesting design, it develops on three floors, 12.000 square metres with saunas at every temperature, pools, Turkish baths, relax areas, tepidarium, jacuzzi tubs with a view on the skiing slopes and every kind of scented vapour, from chocolate, honey, fruit and ice-cream.
And obviosuly the SPA with every possible and imaginable treatment.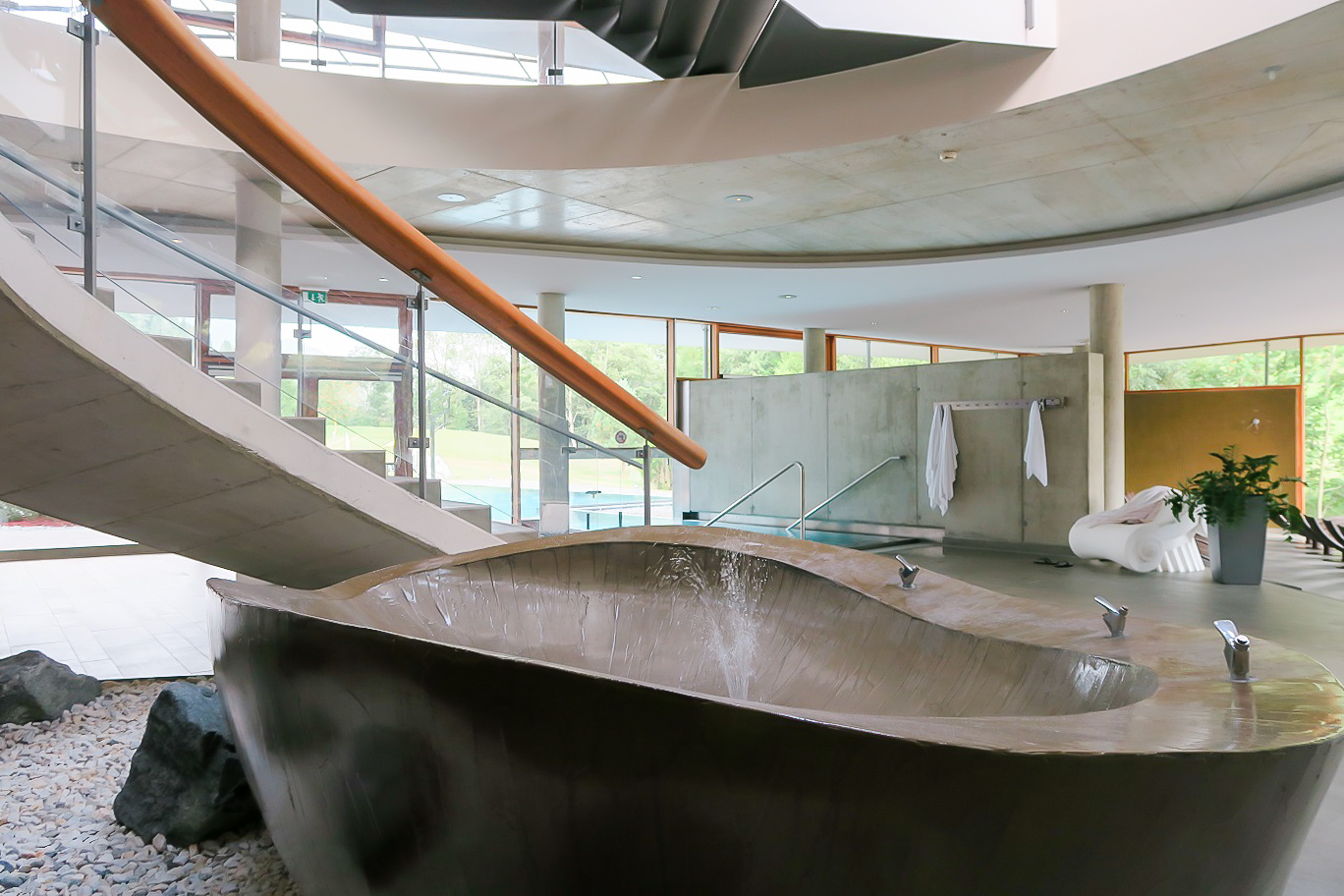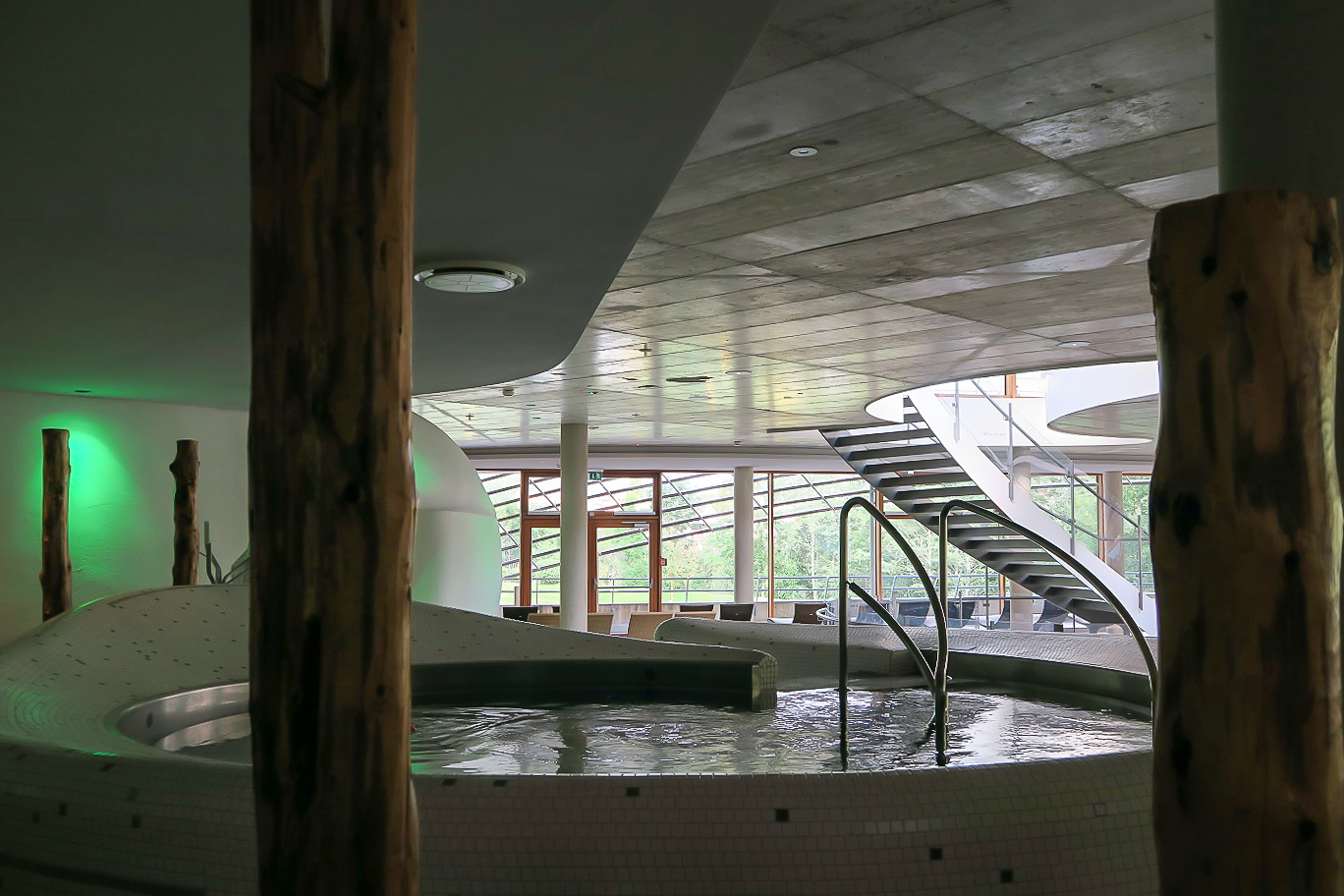 To find out more I suggest you have a look at all the information here: https://www.badkleinkirchheim.com/it-IT/vacanze-alle-terme/terme-roemerbad/terme-e-sauna
There's just one thing I don't like (but its just a personal observation): in all Austria it's forbidden to enter in the sauna area in a bathing suit!
So – even if they are never very crowded –  the idea of stepping into there in my birthday suit (maybe sporting a bad tan line) never makes me feel as comfortable as I'd feel with a little more lycra covering me!
But I always use the double towel, one under my feet (a small one, just because it's required) and one to turn into Cesar with his tunic. All I need is a laurel leaf crown and I'd be ready for the Römerbad J
The choice is up to you now!