I'd already said I'd be telling you all about my journey and I'd promised to try and be as concise as possible!
The following days were memorable and the rich breakfasts at the Hotel Falkensteiner Am Schottenfeld gave us the perfect energy to start the day.
Giovanni was thrilled at the idea of discovering the city all by foot without complaining once, which convinced me that Vienna is pure magic!
We were captured by the fascinating Maria Theresien square, one of the most beautiful in town; on two sides of the square they built identical buildings which face each other, planned by Gottfried Semper e Karl von Hasenauer. They were immediately used as museums: one of them hosts the famous History of Art Museum (Kunsthistorisches Museum), while the other hosts the Natural History Museum (Naturhistorisches Museum).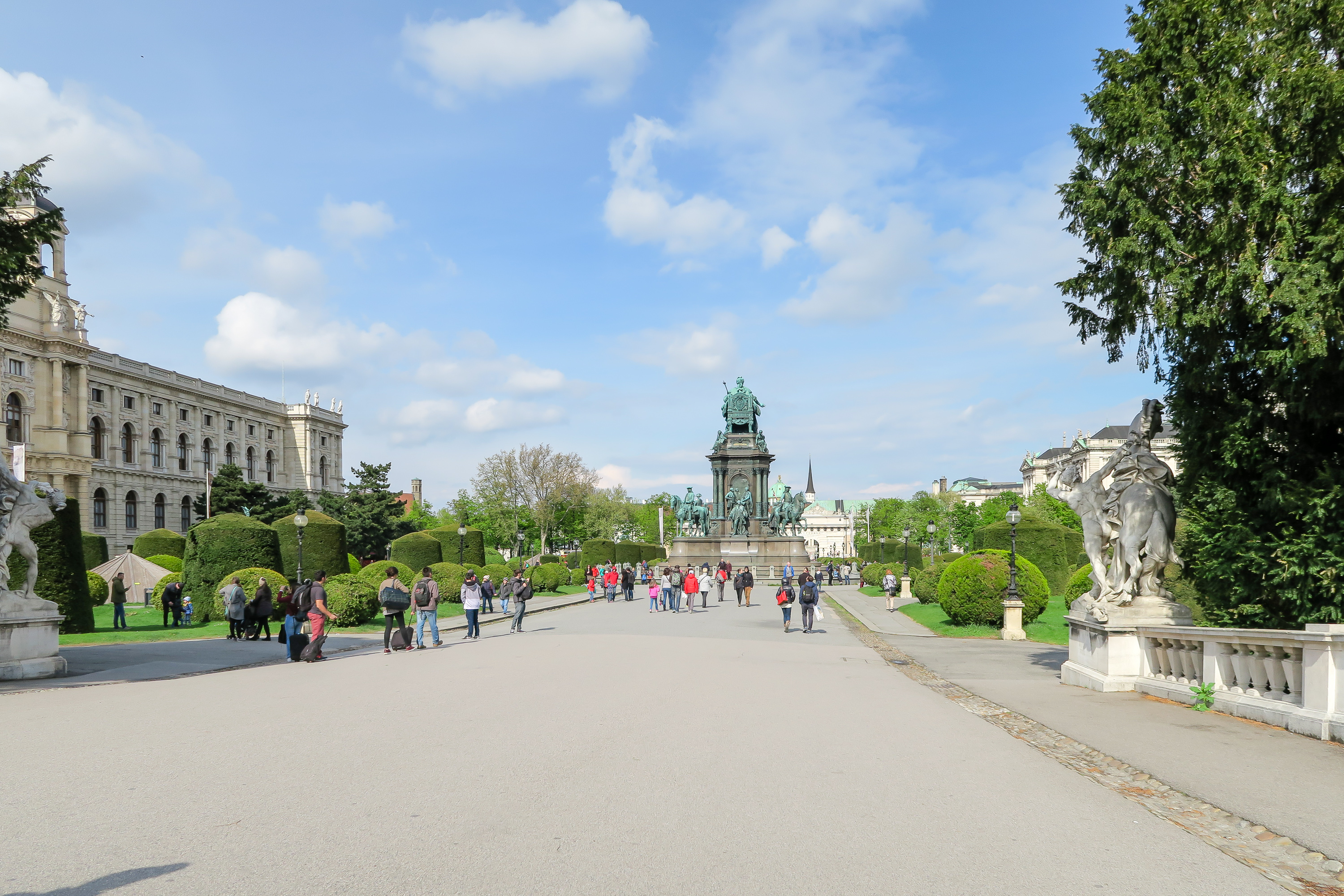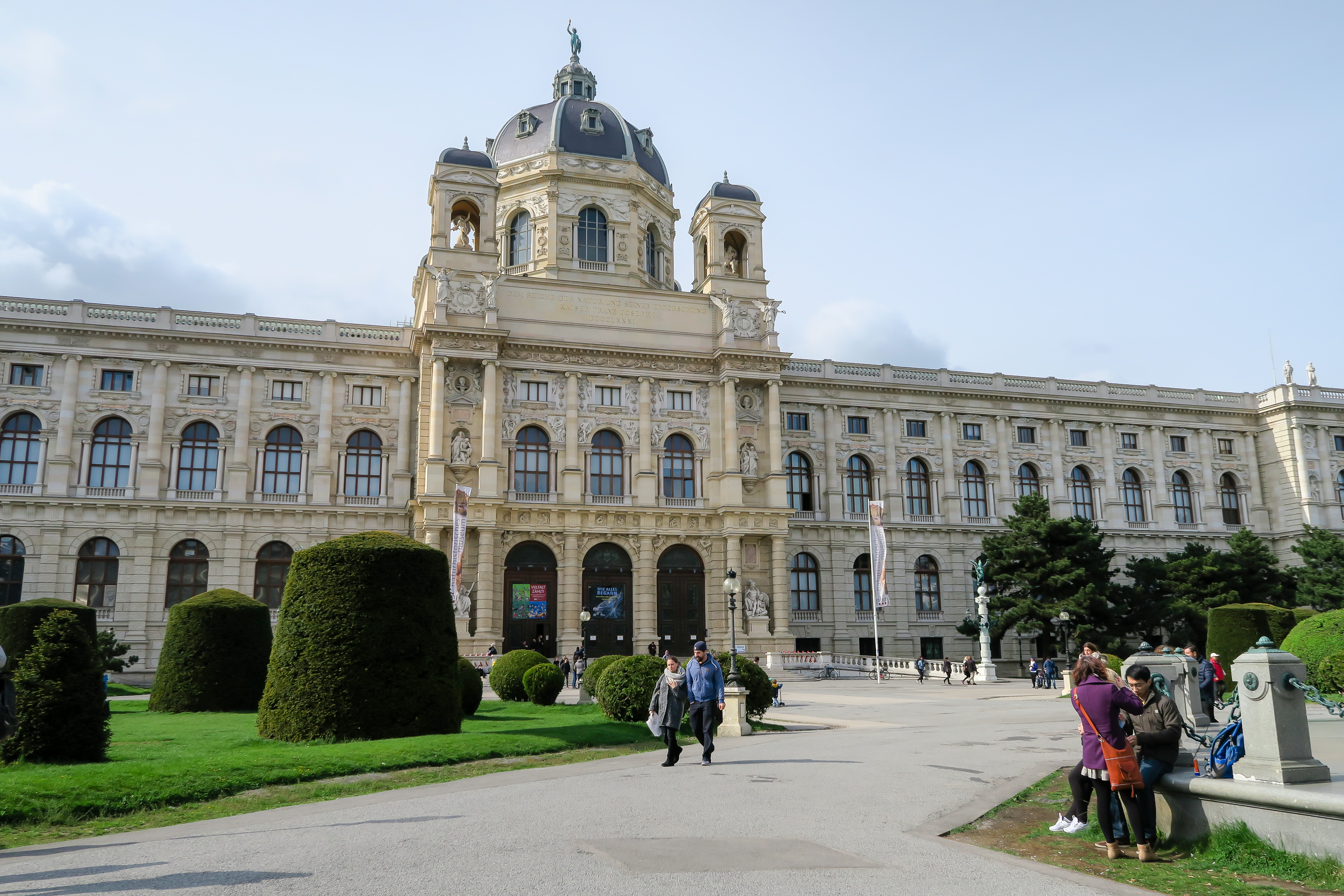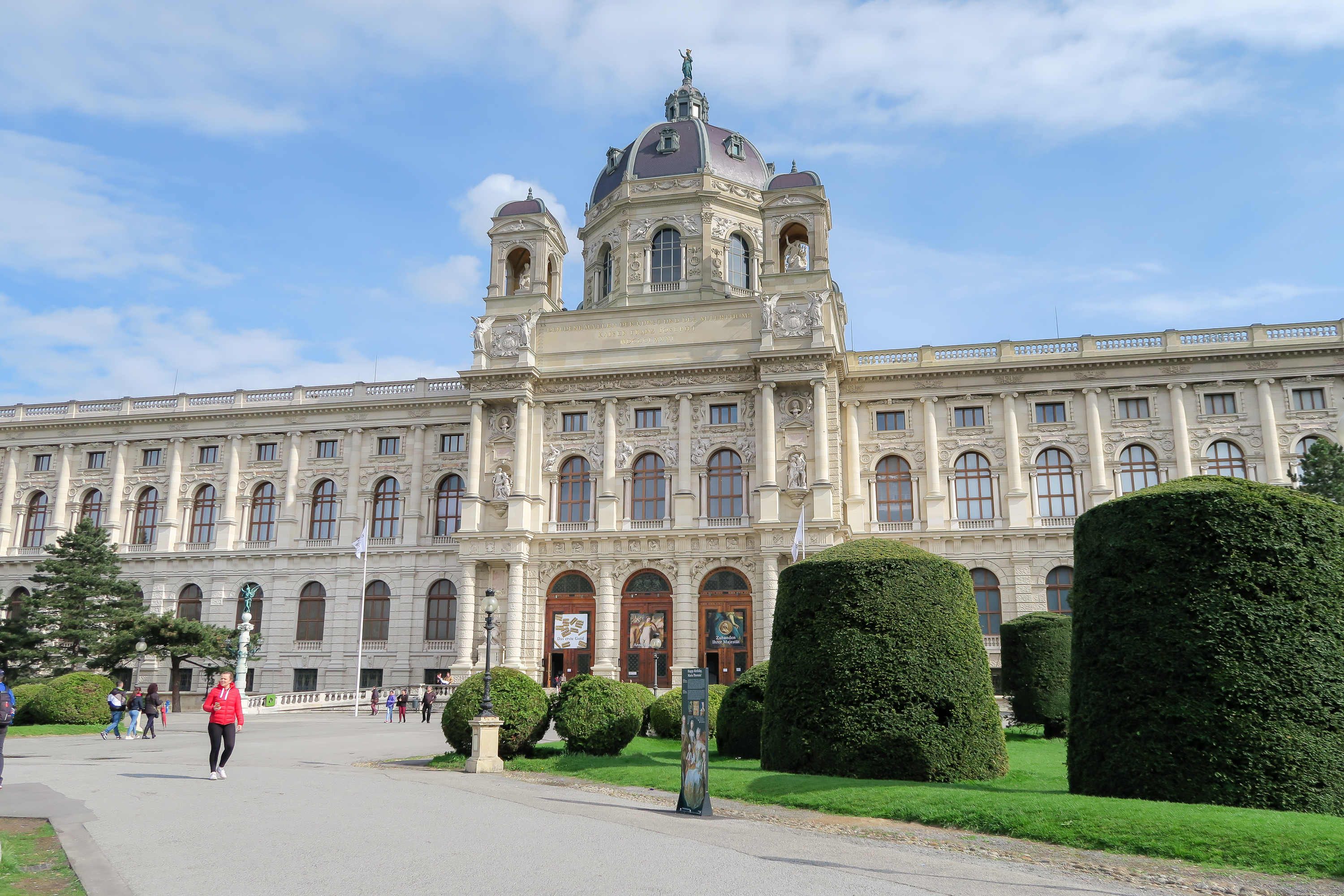 The items in the museum were initially the private collection of the Emperor Carl I, husband of Maria Teresa, and it was then Franz Joseph to increase the collection.
We didn't manage to visit both the museums, we didn't have enough time, but we went to the History of Art Museum even if my son would have preferred the Natural History one, but I assure you that even he appreciated the art collection that is exhibited in these halls.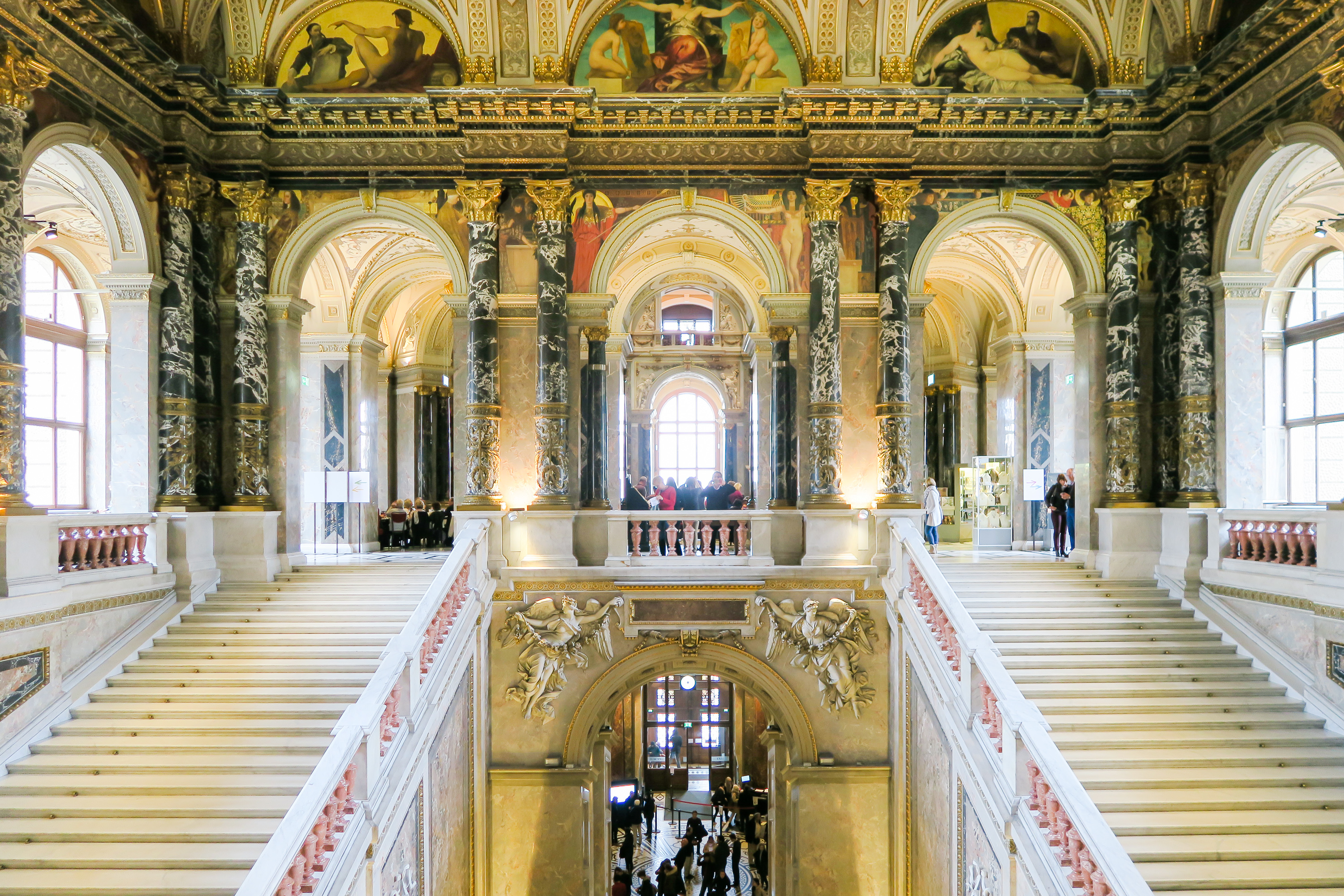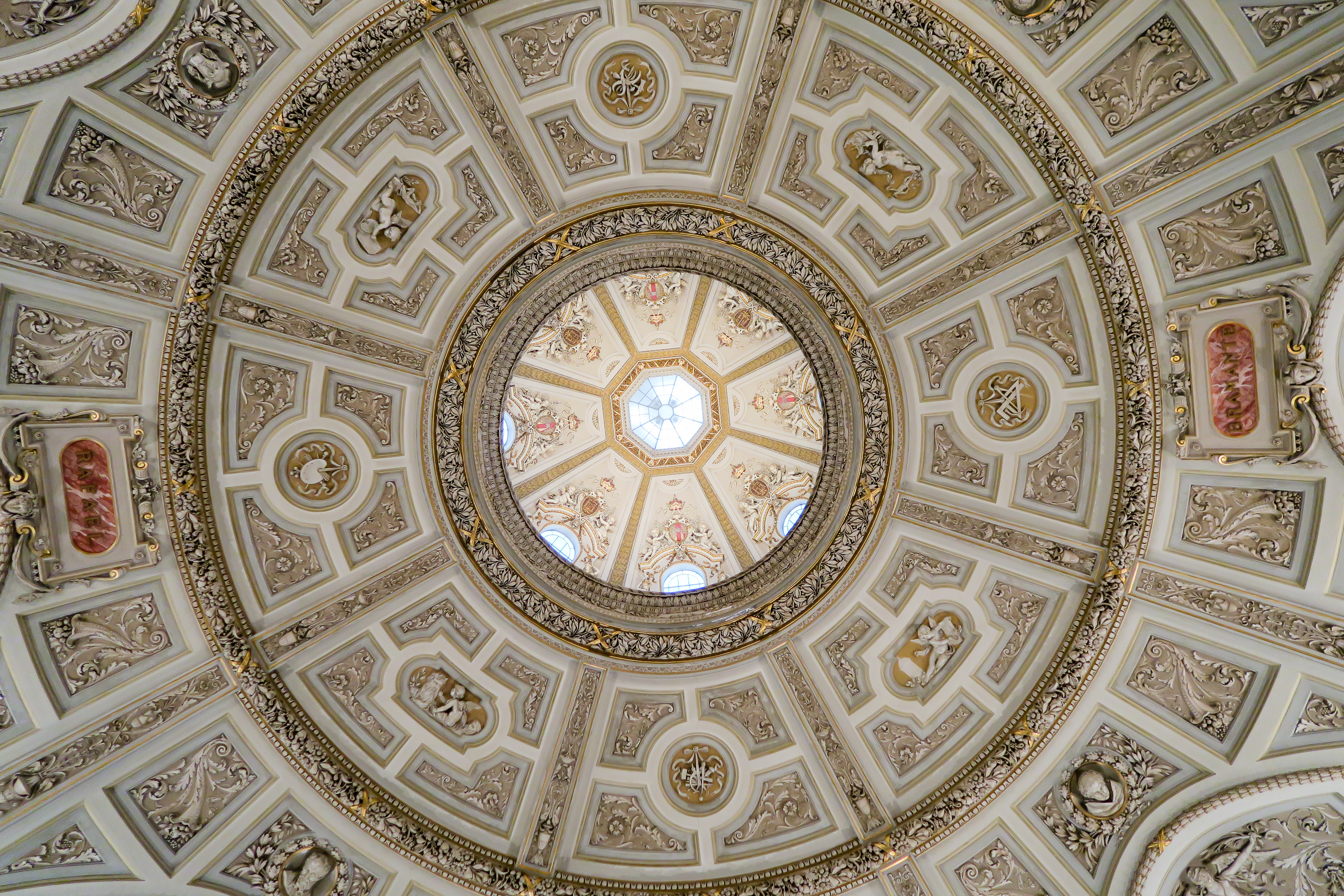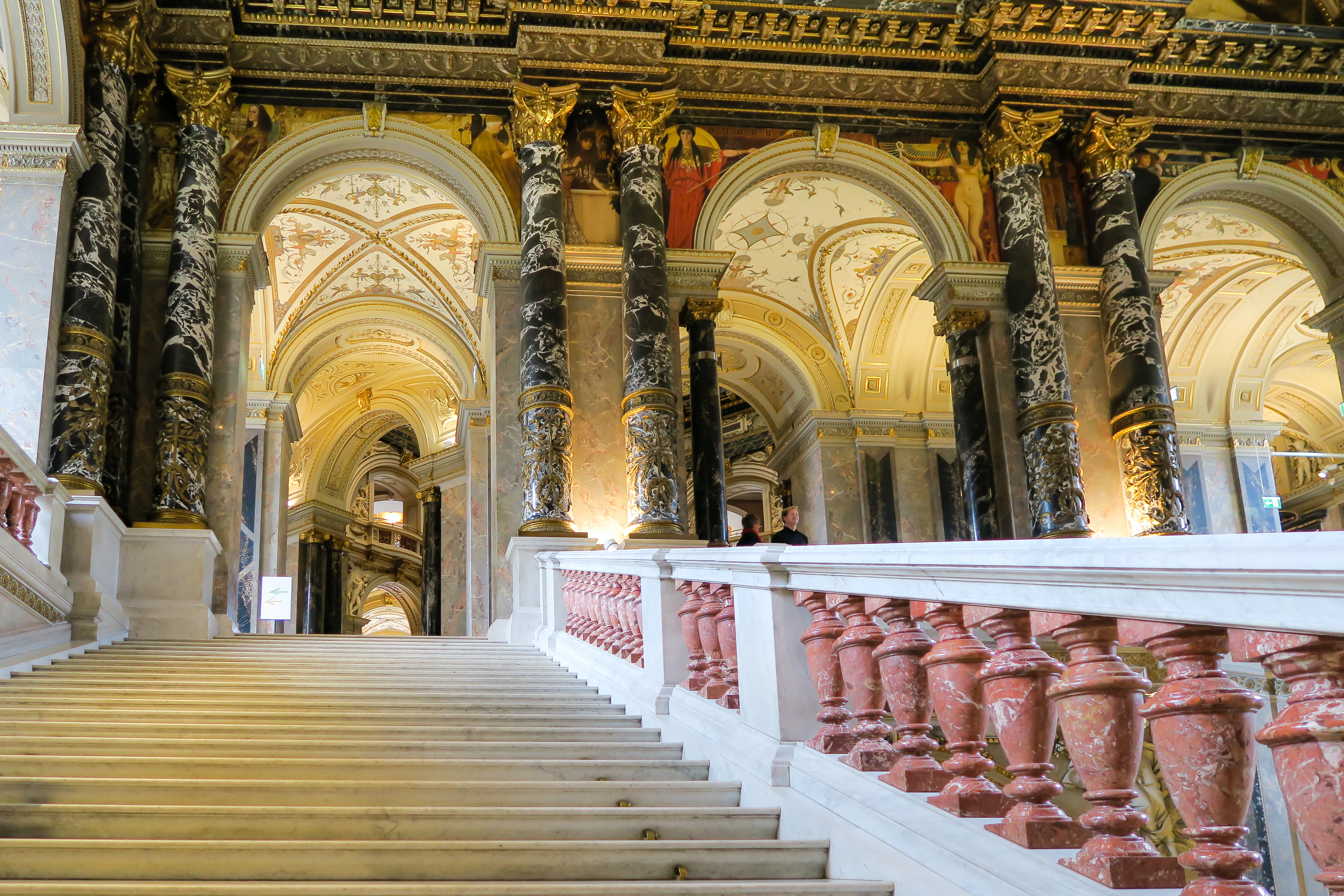 Klimt lovers will be able to admire his art, elegantly displayed in the tight spaces between the columns and arches of the staircases, eleven of them are made by Gustav Klimt, the others by his brother Ernst and by Franz Marsch. You mustn't miss the 60-metre octagonal cupola and the incredible art exhibition.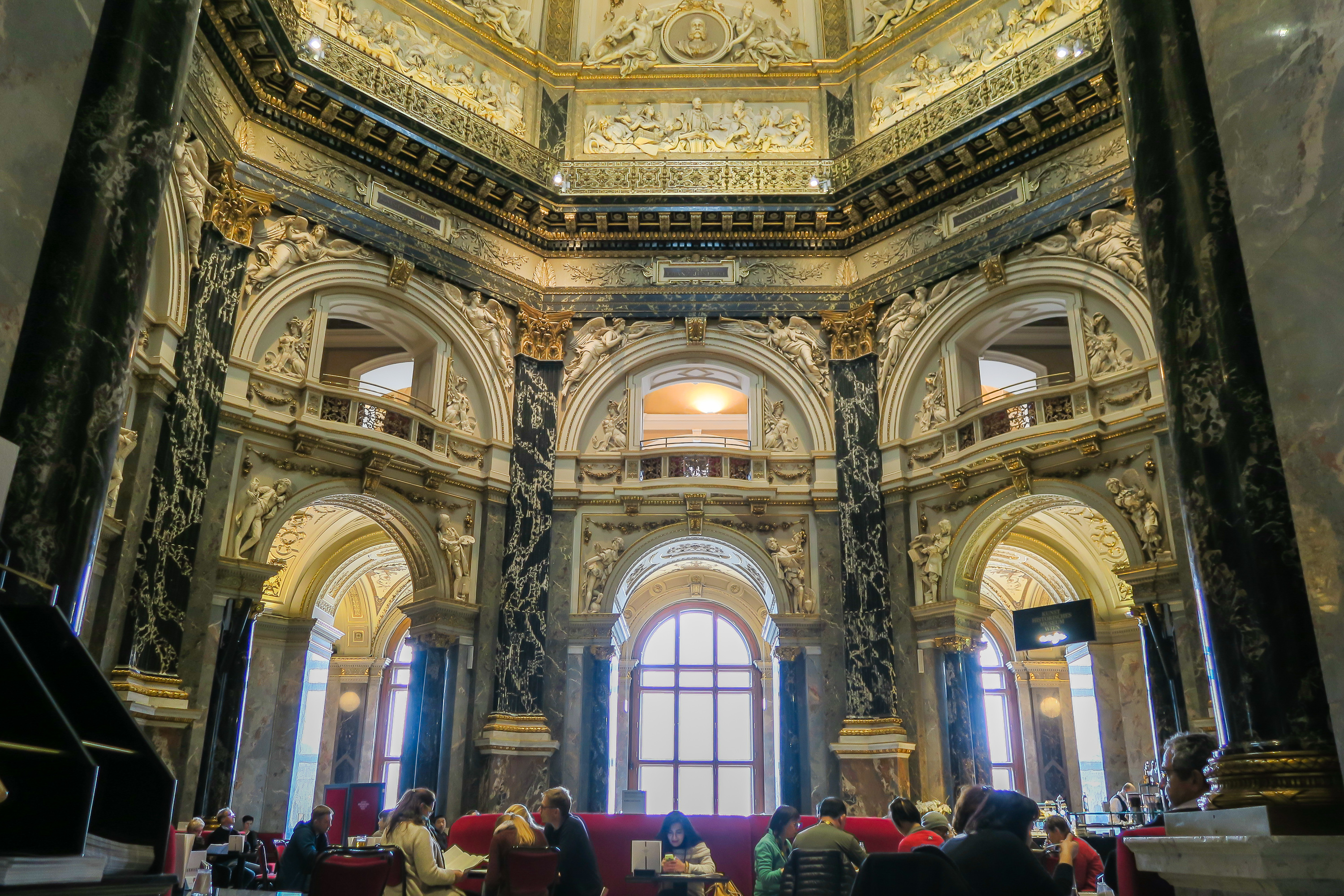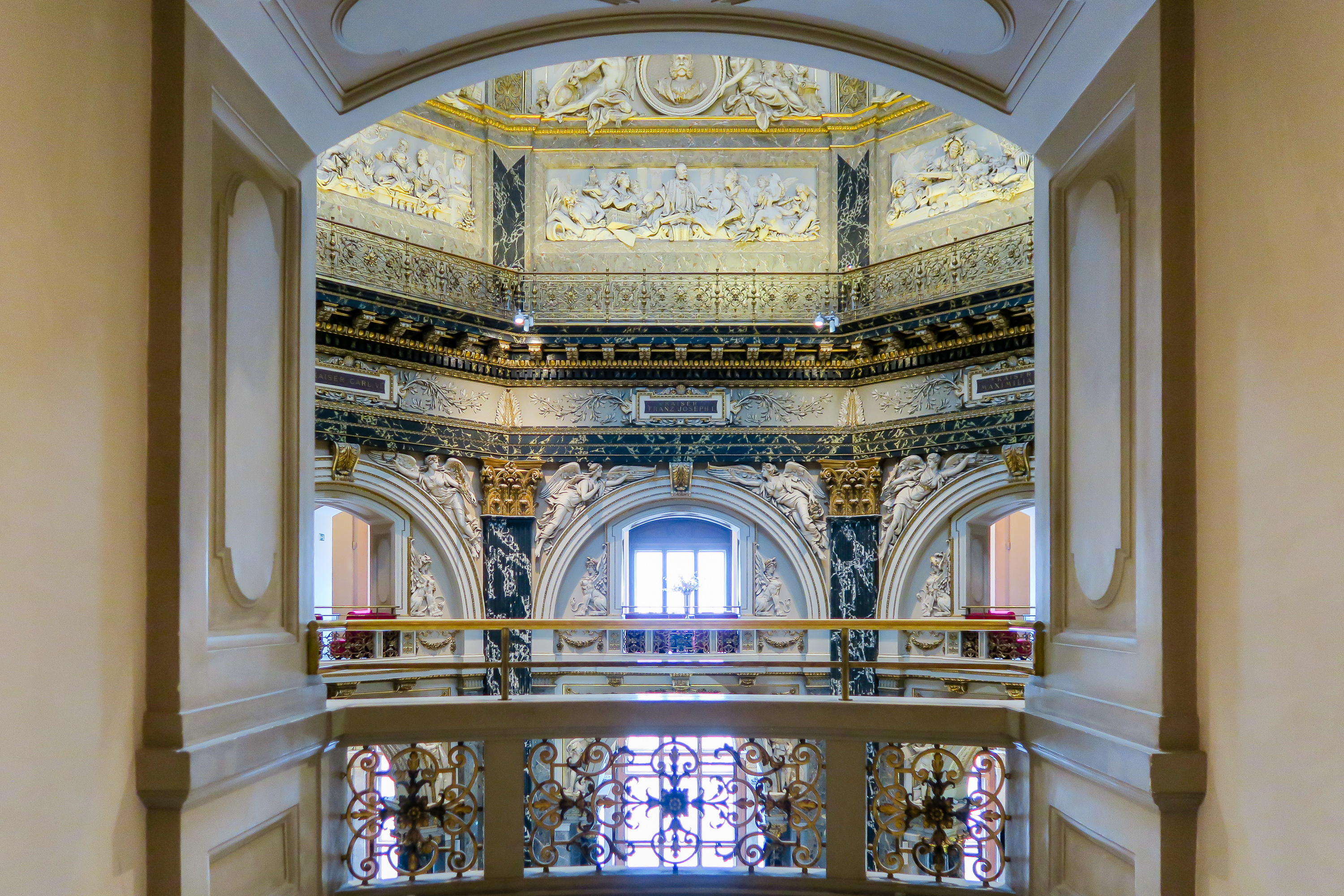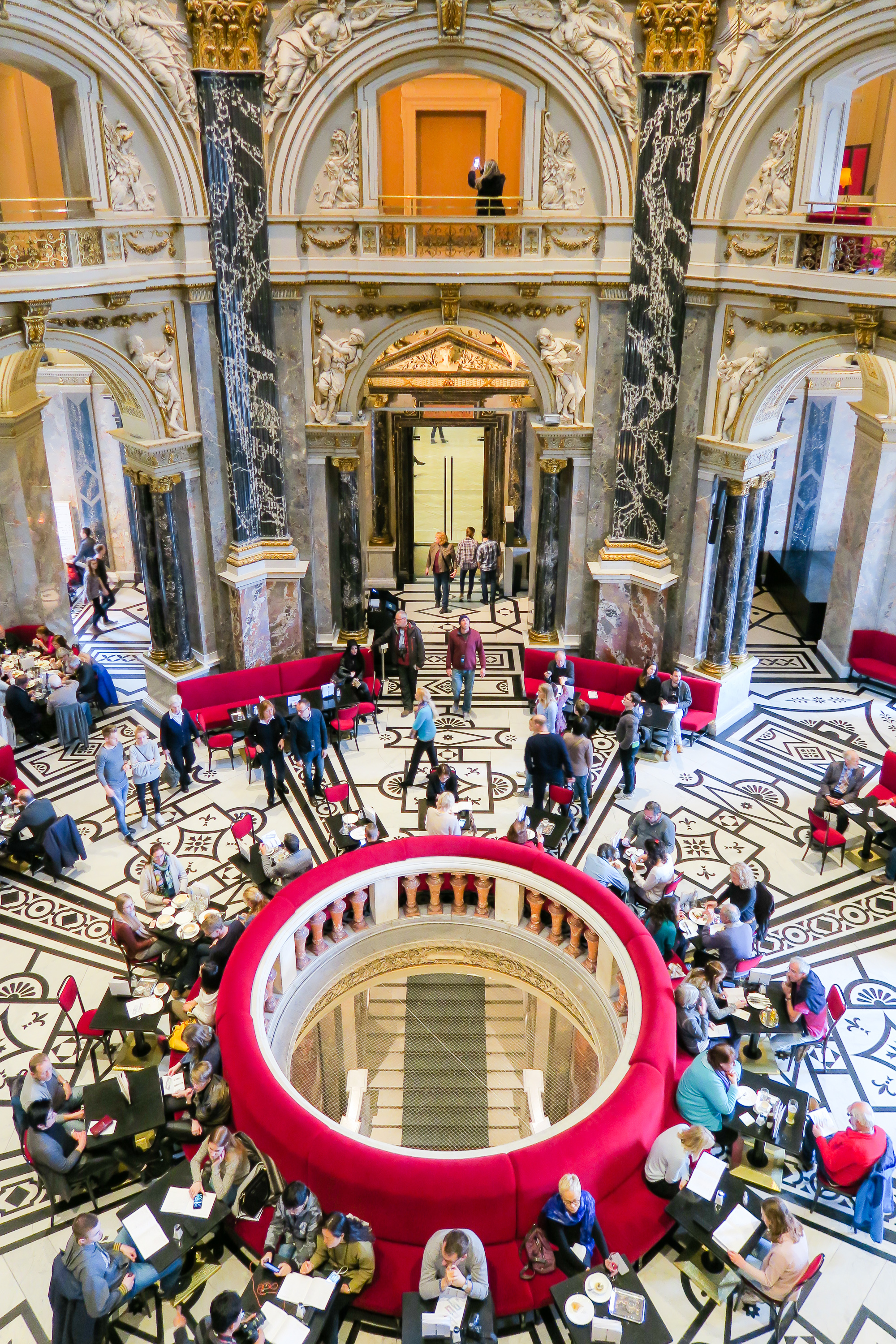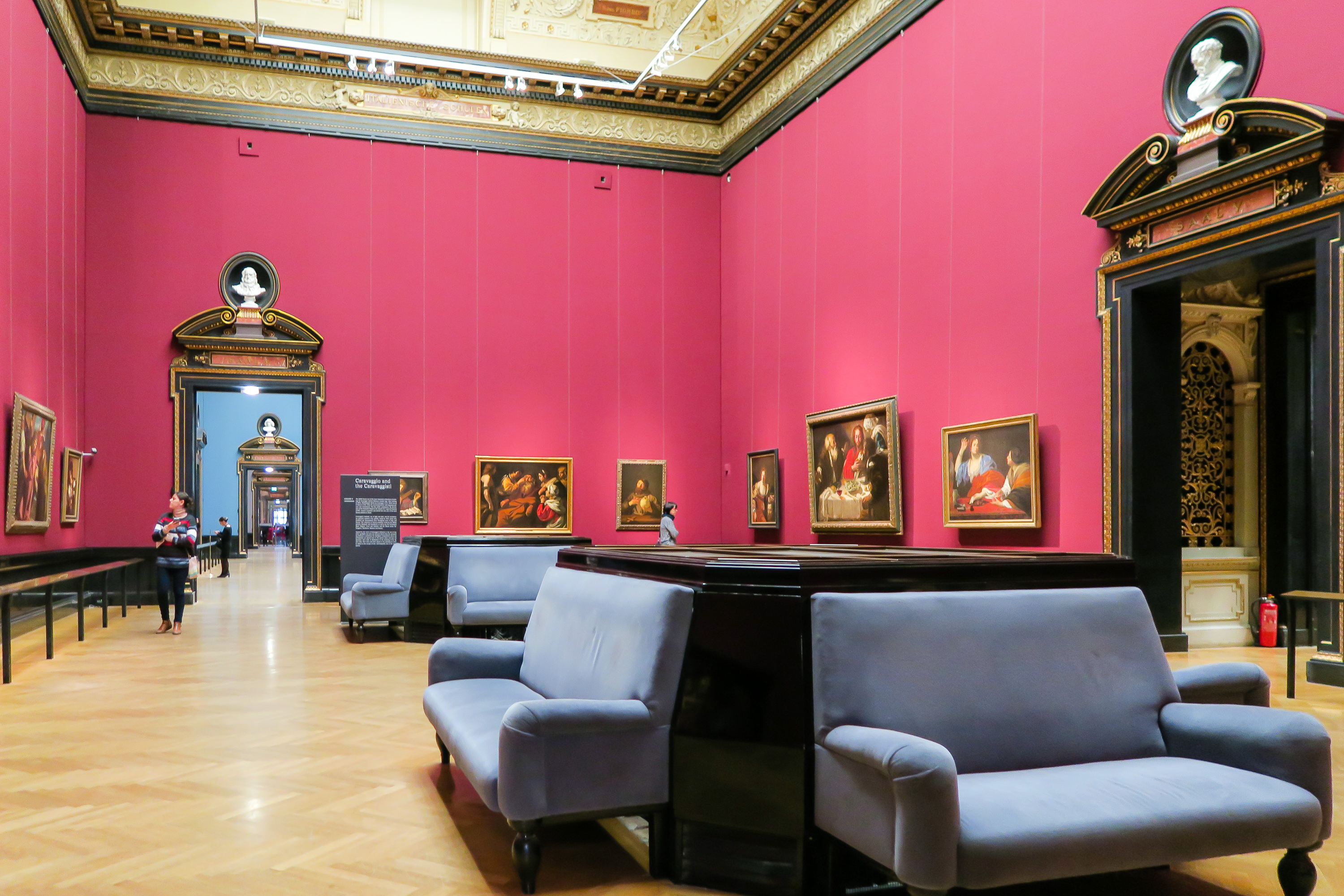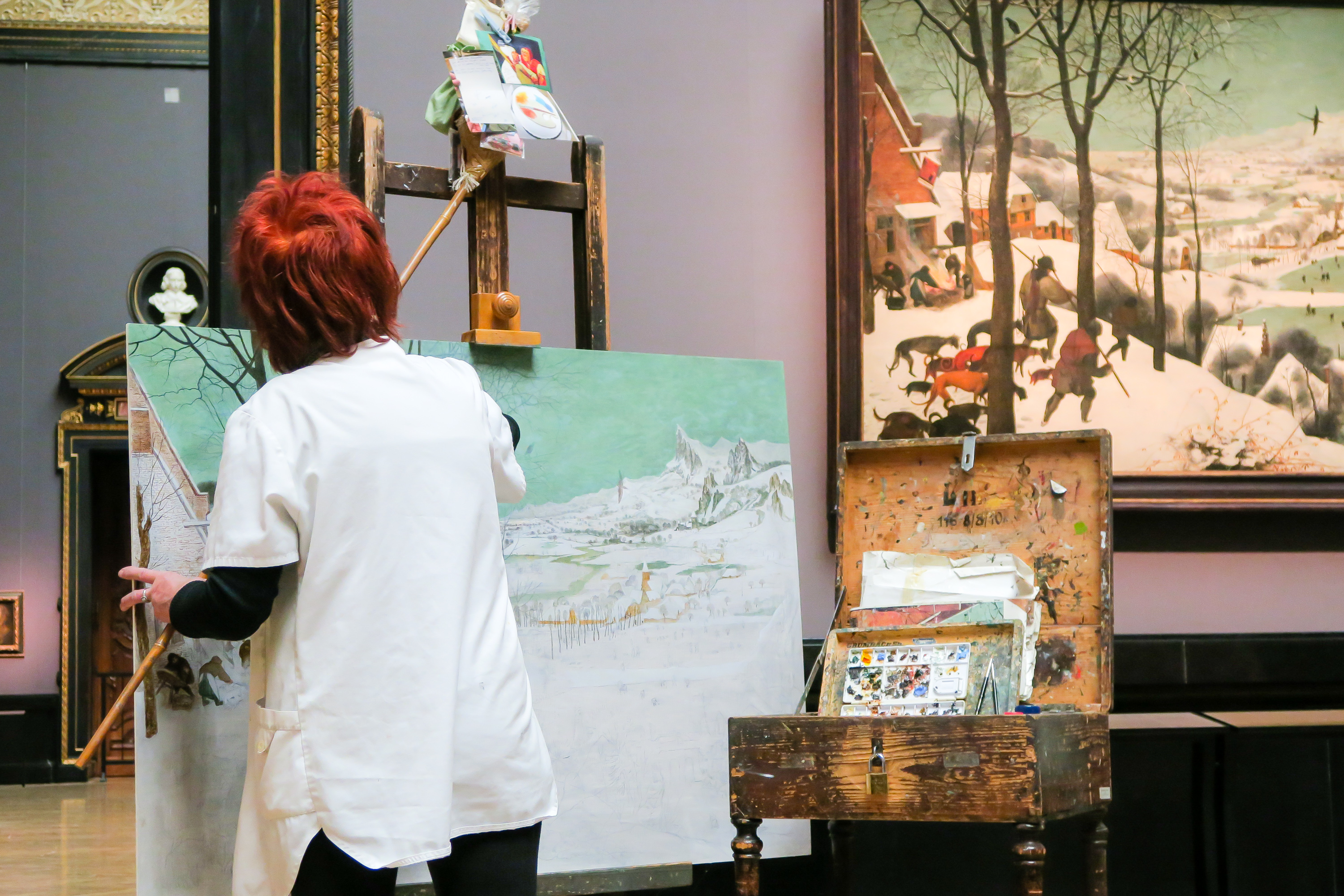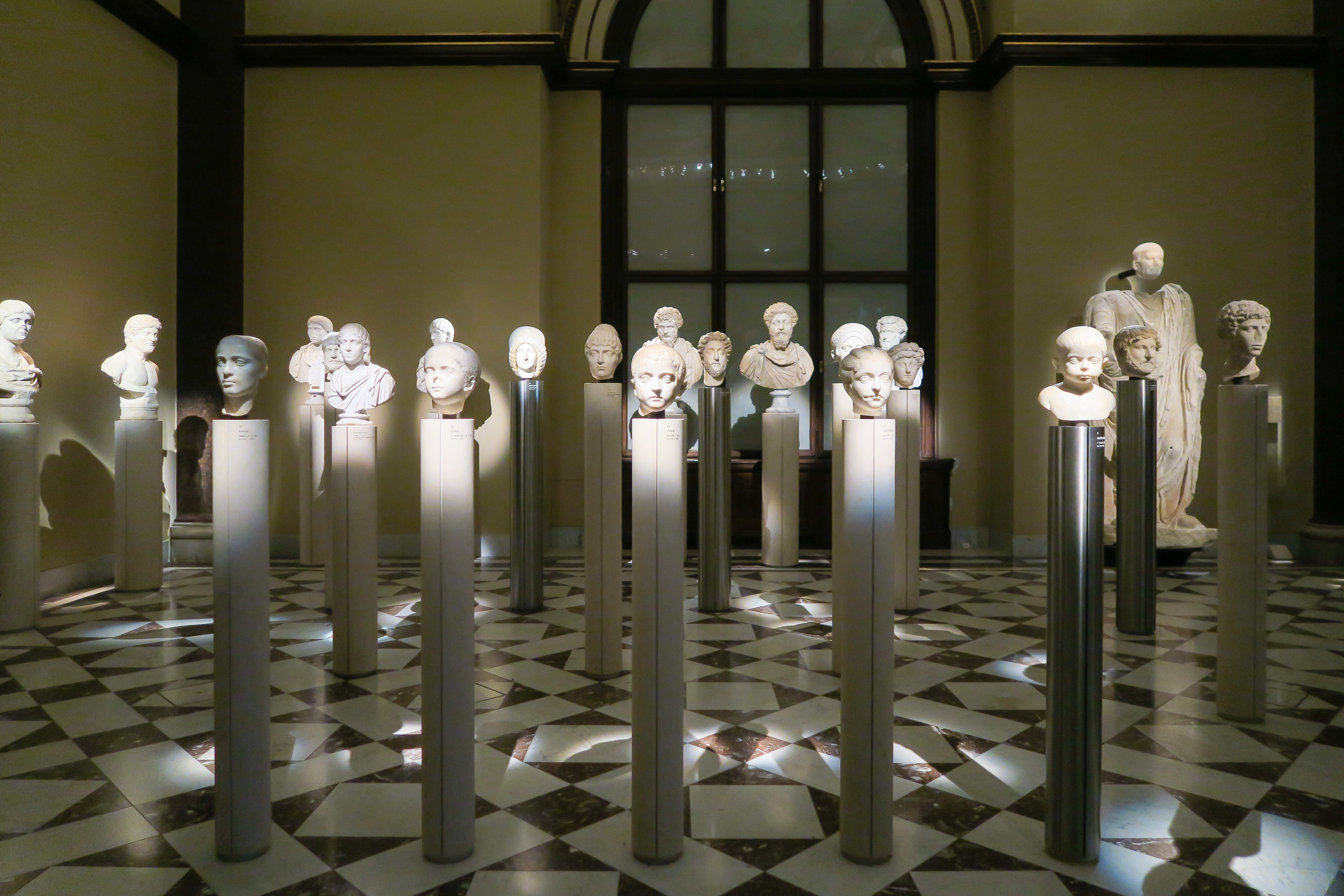 From here you should definitely visit the Royal Palace (Hofburg) because it's really close. You can't say that the Hapsburg's home was lacking space with its 2600 rooms, armouries, treasure vaults, greenhouses and many other spaces that today make enough room for twenty museums, cafes', restaurants expositions and much more.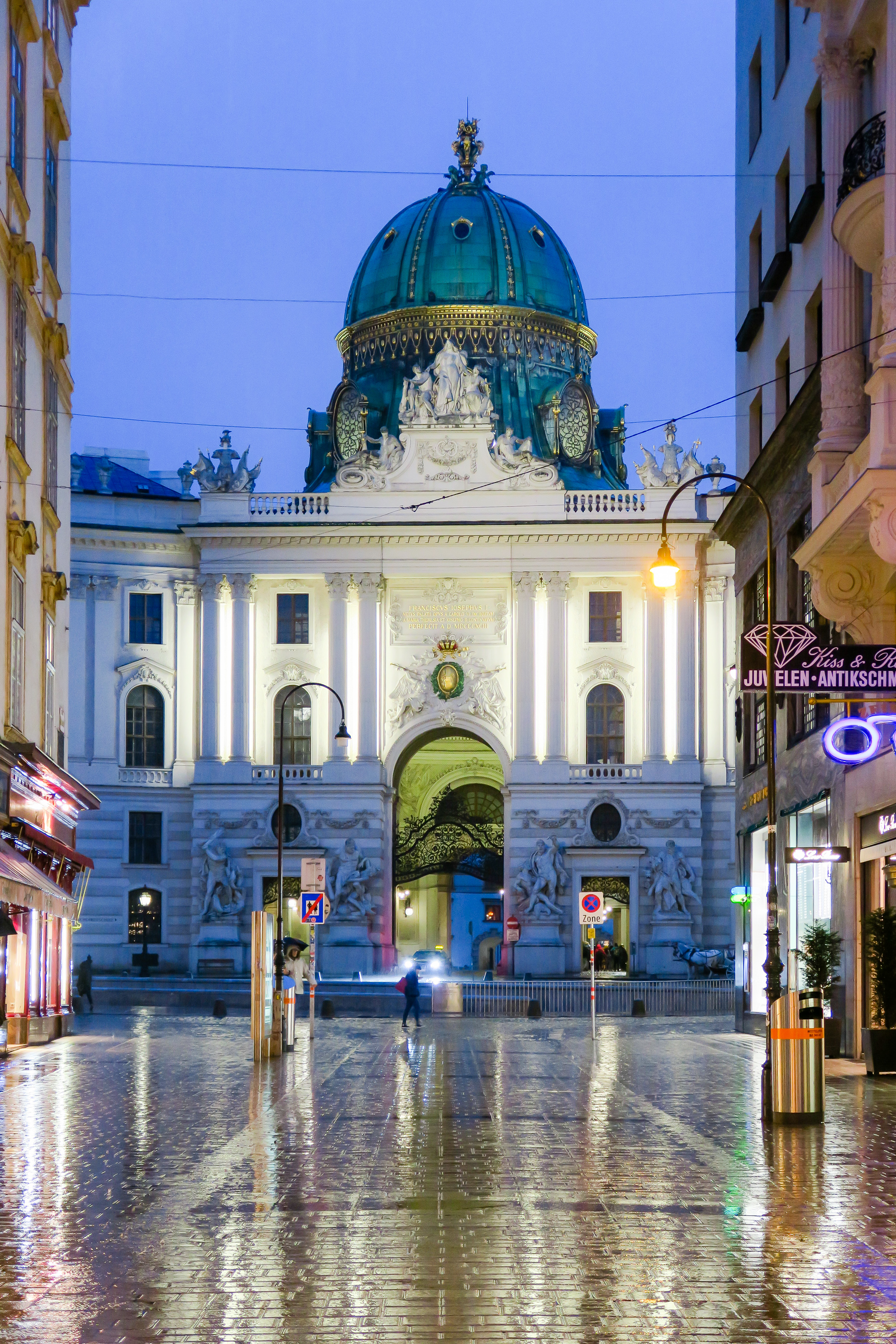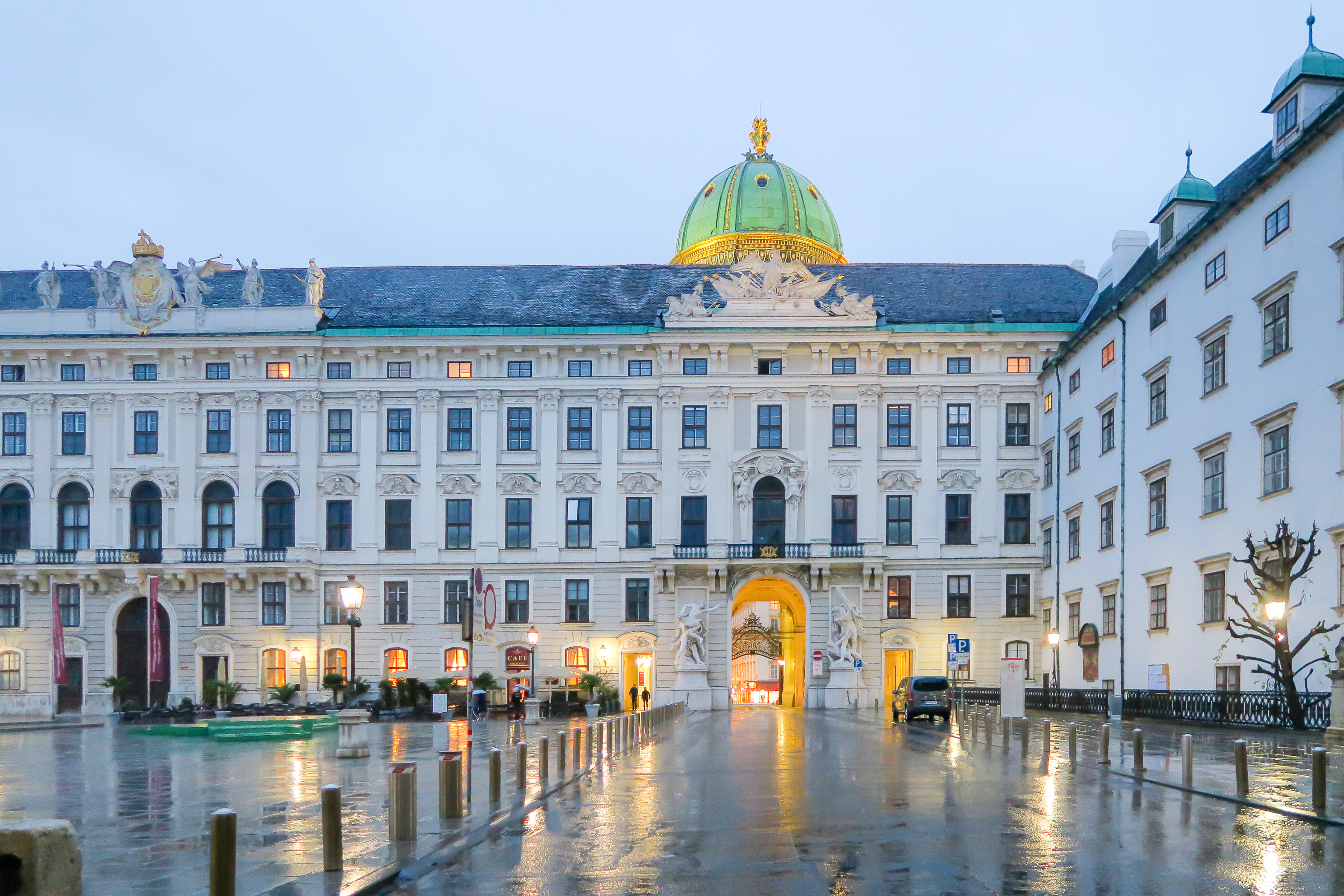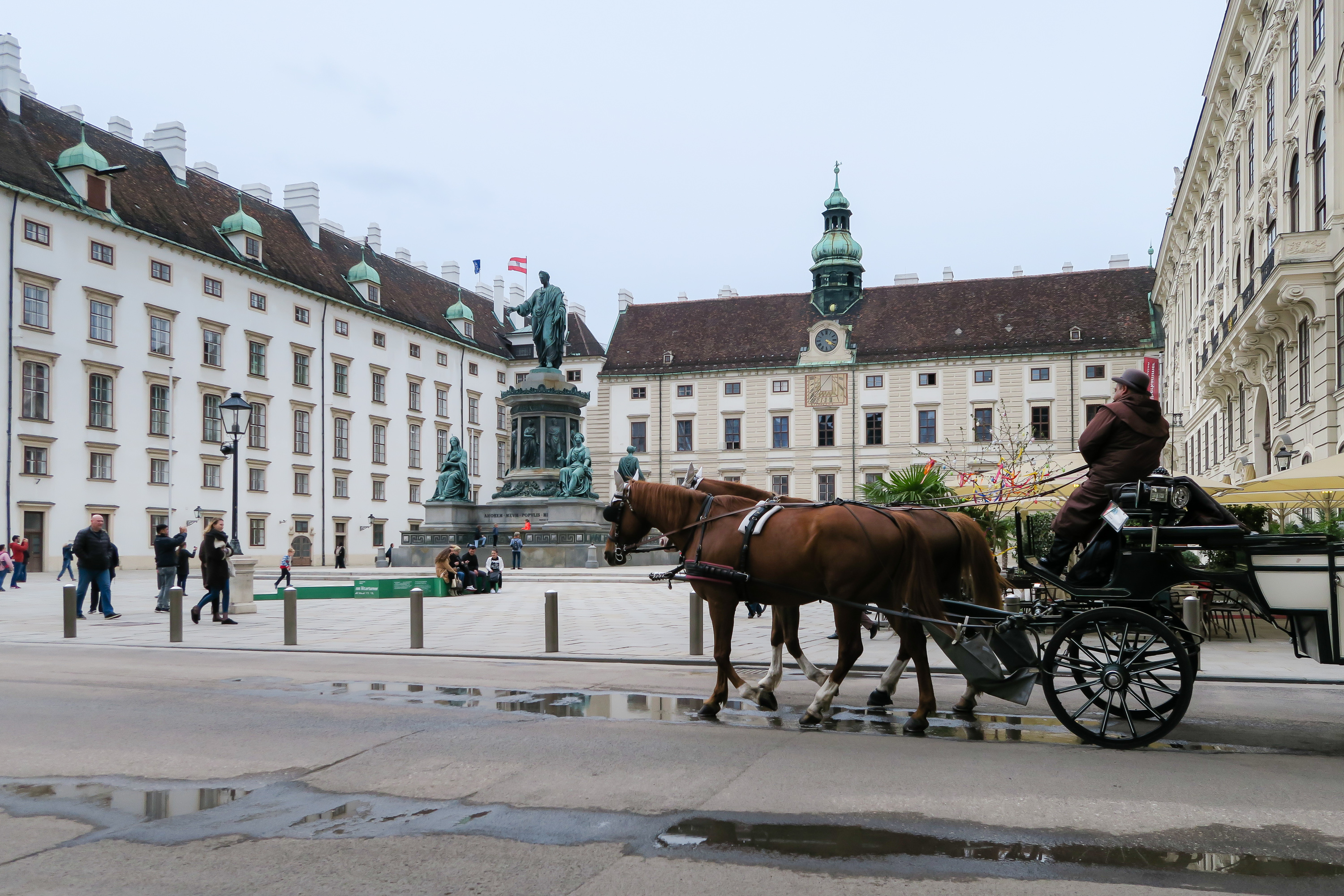 You'd probably need a few days to visit all of it, so I'll suggest three main stops: The Royal Apartments, The Silverware museum and the Museum of Princess Sissi.
If you not exhausted after all this and you're wondering "Who are the heirs of the Hapsburg? Where do they live? What do they do in their life? Is there anyone left to marry?" 😉 I suggest you stop to see the ballet of the Lippizzan Horses with the Spanish Riding School.
I'll remind you that the art of the Spanish Riding school, in December 2015, was declared intangible cultural heritage by UNESCO.
But I'm sure you'll be hungry by now, so I'll tell you where you can try a nice Viennese sandwich, very close by.
I suggest you stop at Trzesniewski, that since 1878 serves wonderful slices of black bread with every possible topping imaginable (Liptauer, tuna, speck, eggs) and they are just 1.20€ each.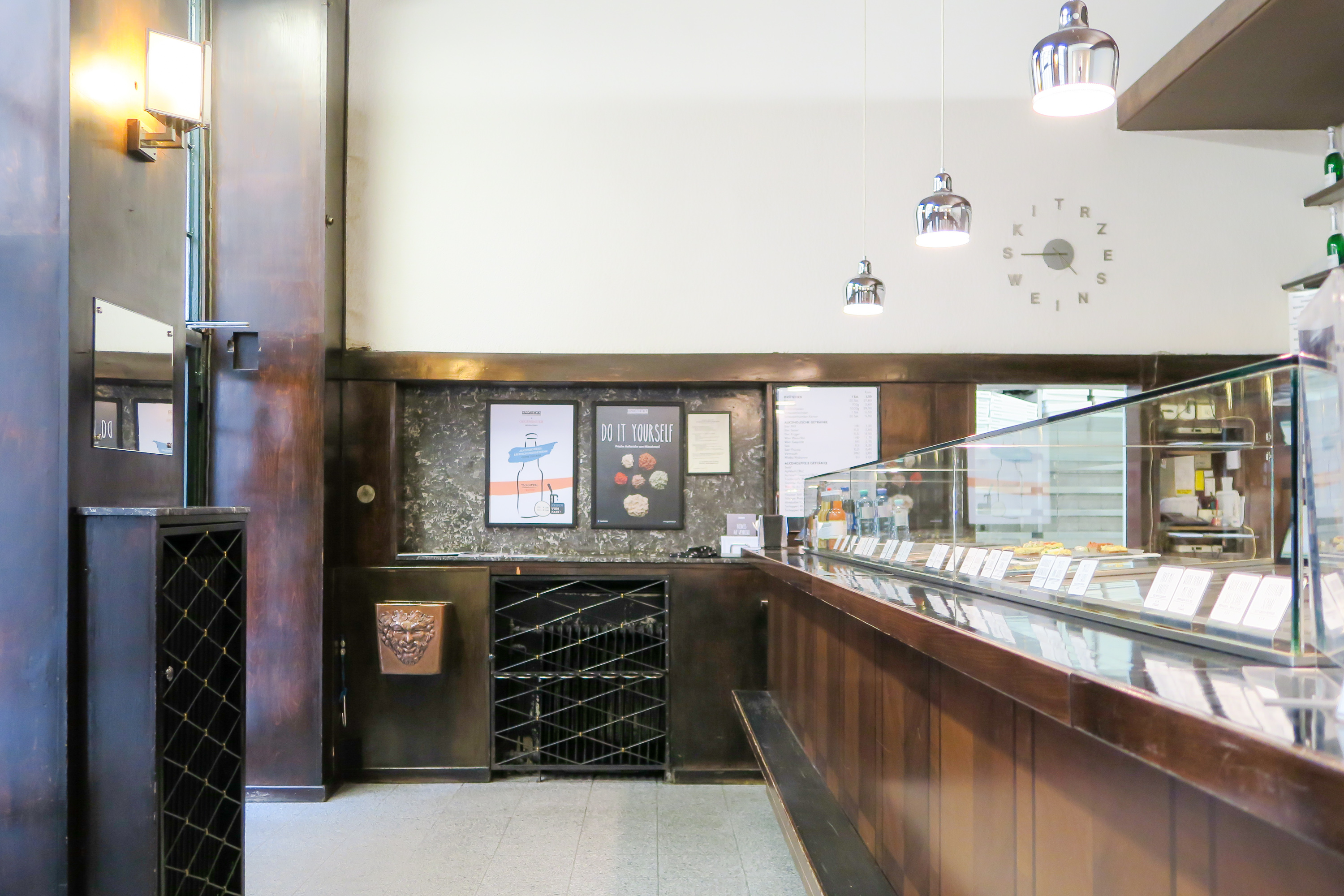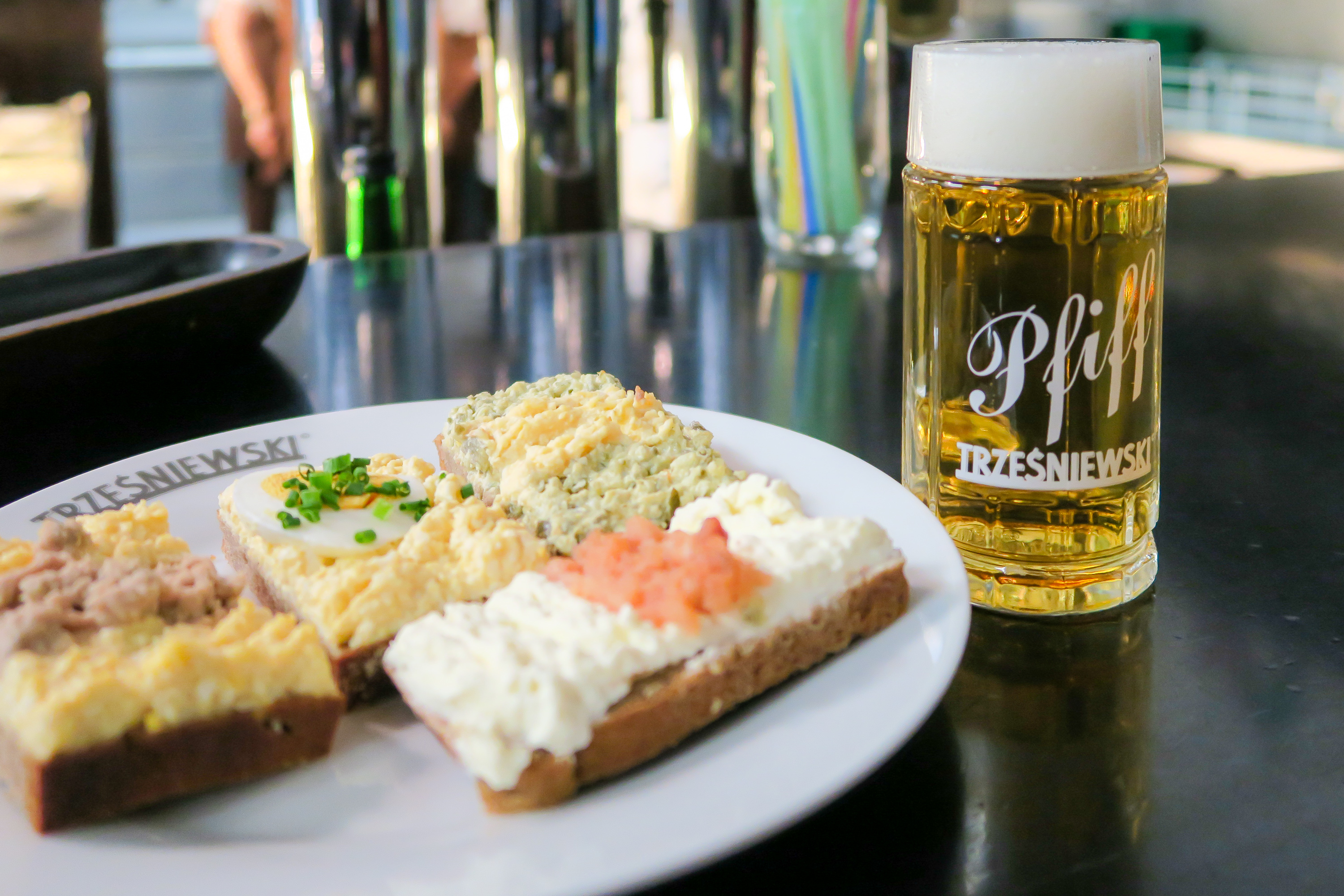 If you want more than a snack then I suggest another stop behind the Kunsthistorisches Museum; inside a greenhouse you can try the cuisine of Palmenhaus.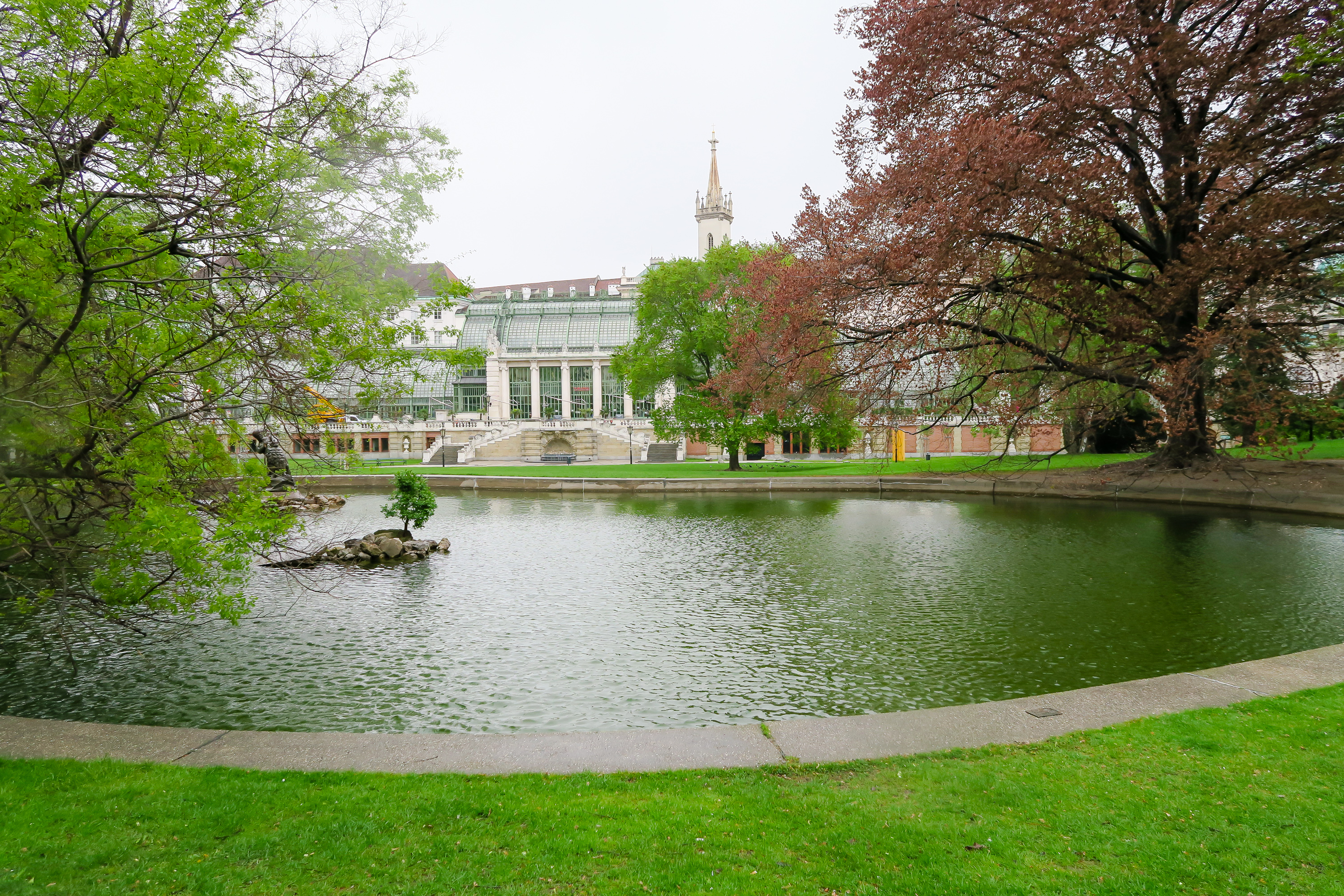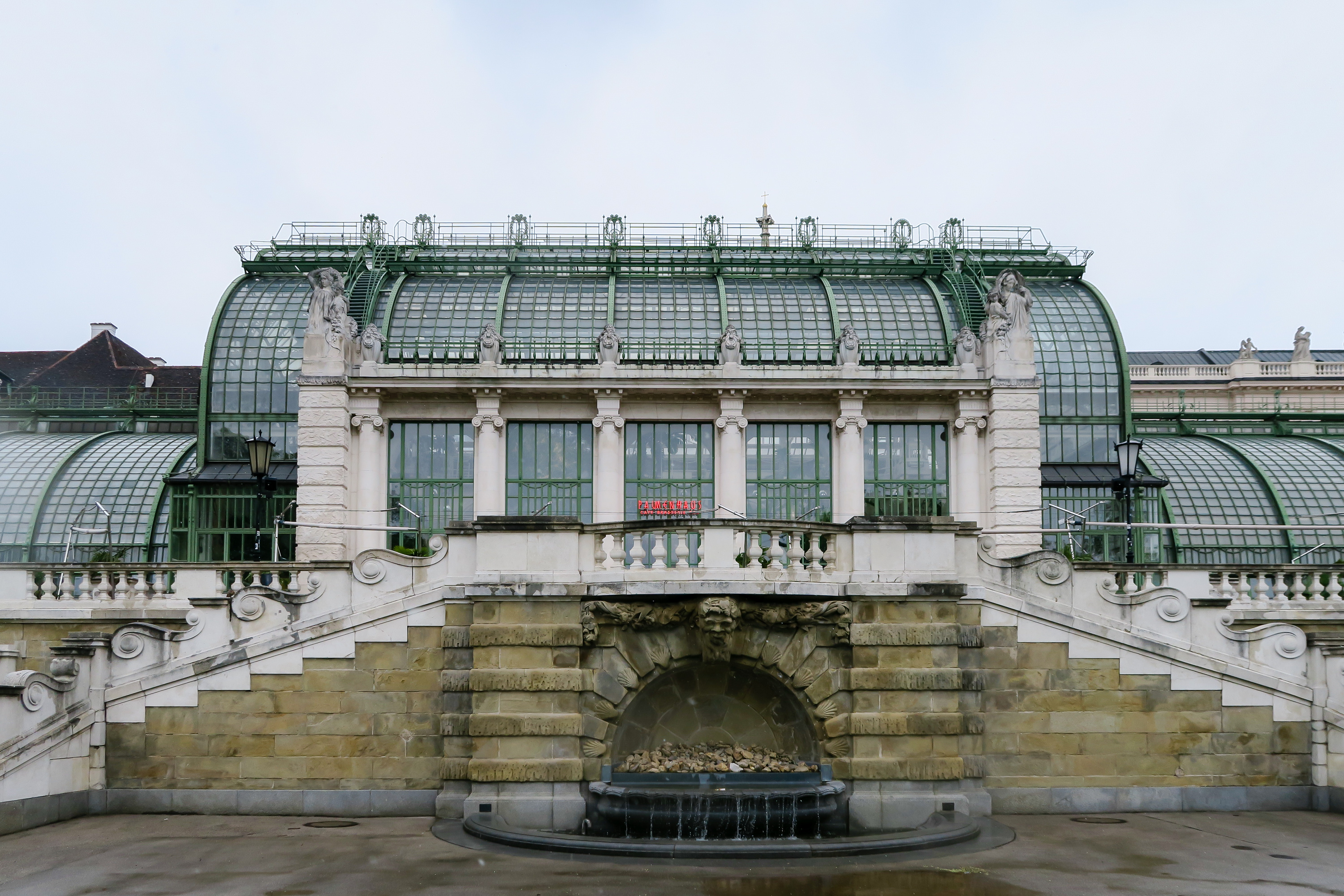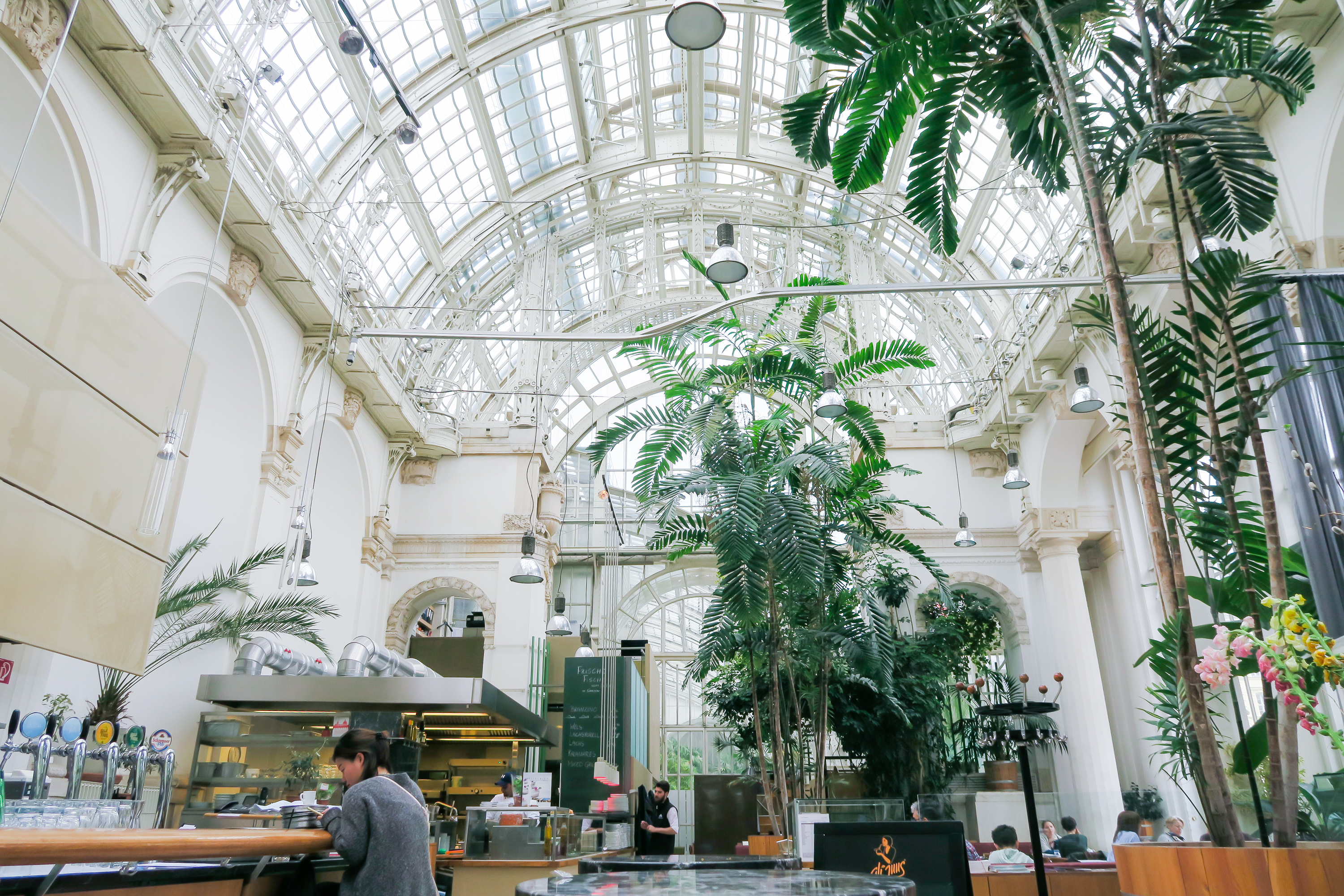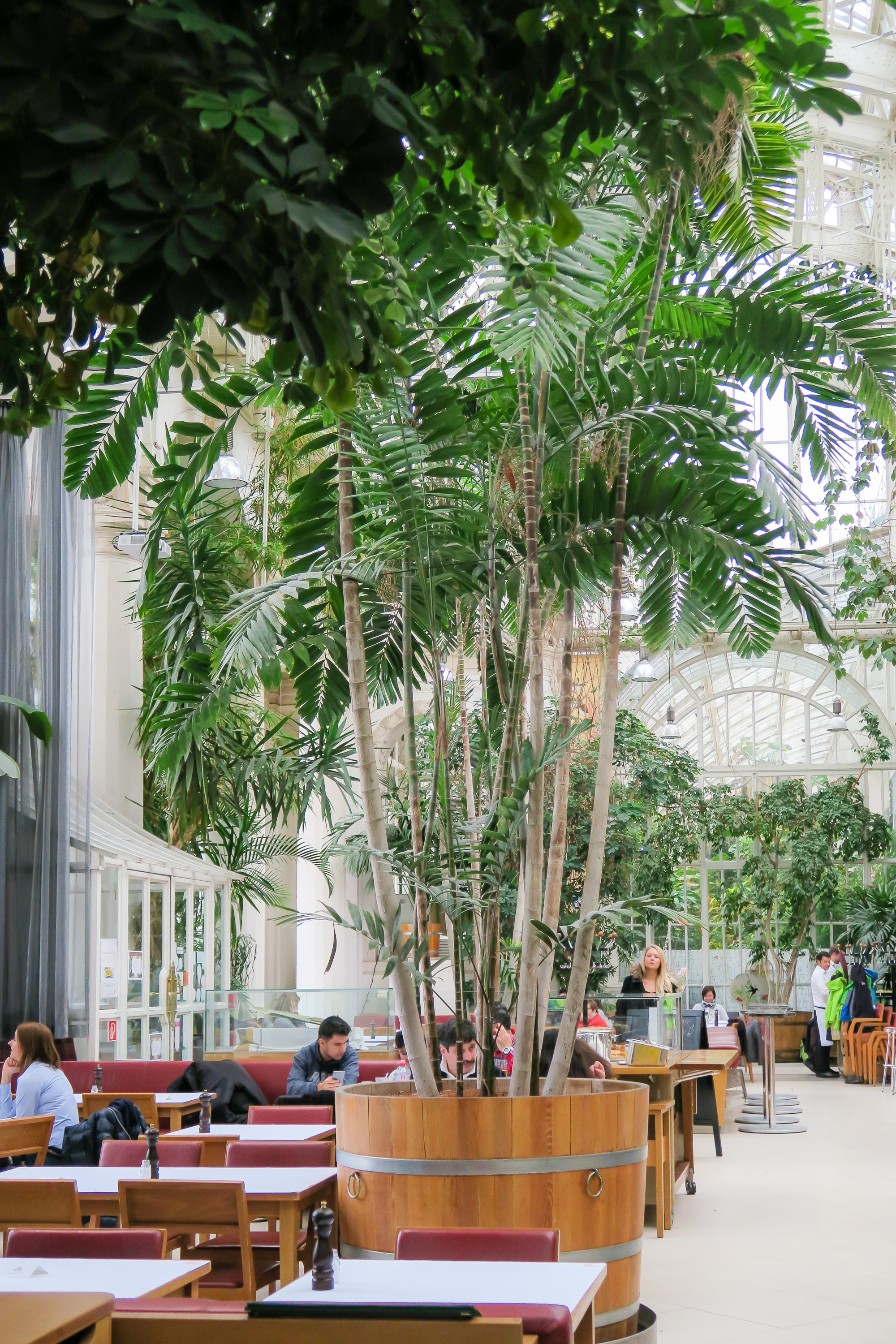 This 128-metre greenhouse was built in 1822 in the gardens of the Royal Palace. Later on, in 1901, the architect Friedrich Ohman rebuilt the greenhouse in Jugendstil style, and still today you can admire his work. In its 2.050 square metres, it hosts a tropical butterfly house, enough plants to decorate the official events and…a restaurant!
How could you miss out on this wonderful place? Impossible!Follow me and let's admire this wonderful space…Among climbing plants, tables, a long bar counter and an open view kitchen, I settle myself on a table next to the large windows where I can admire an incredible SNOW STORM!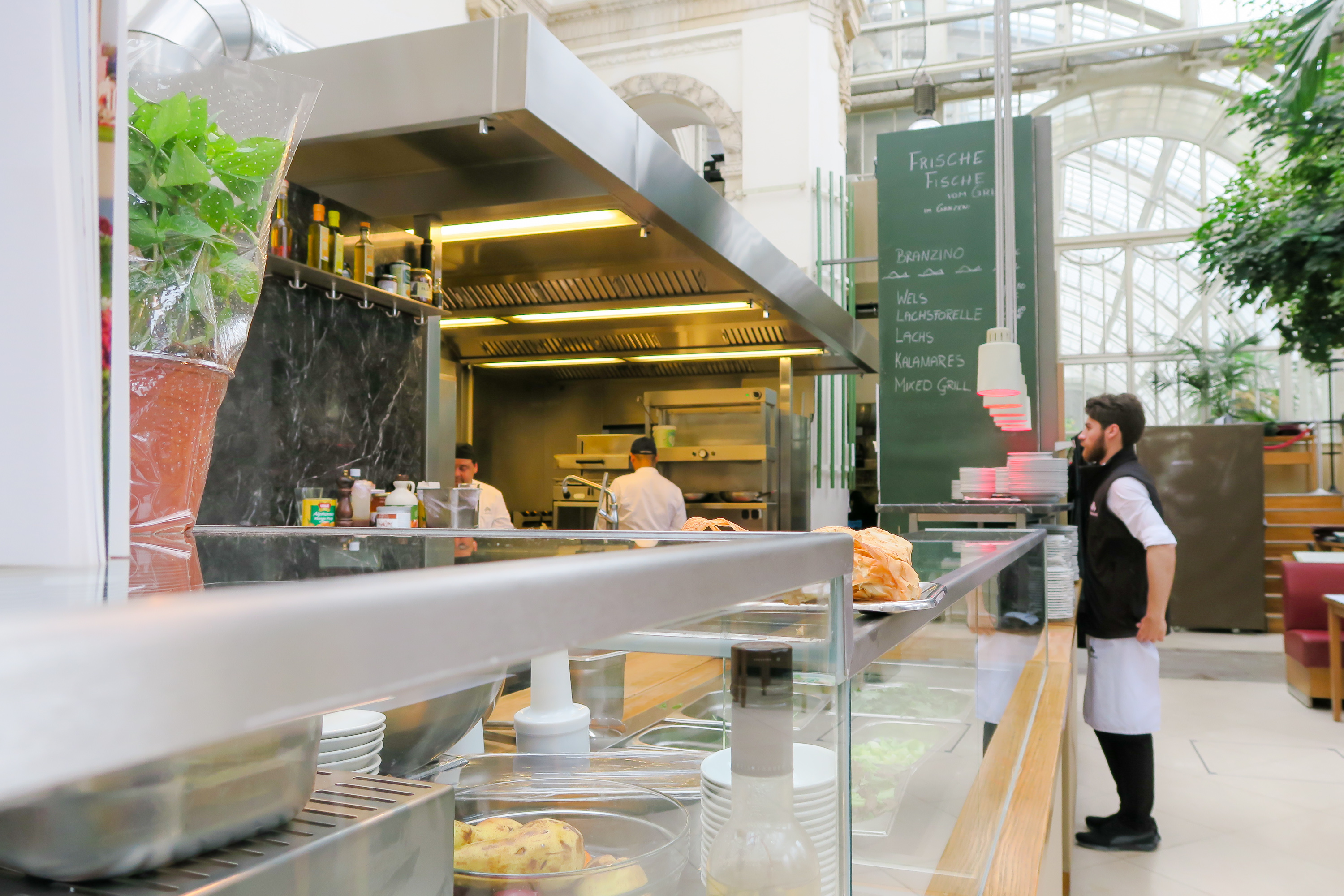 Exactly, half through April, but we all know the seasons are changing!The service is excellent and the dishes are served very quickly. The wine is local, an excellent Wiener Gemischter Satz Dac 2016, fresh and light to accompany my grilled trout, while the red wine cuvée 2013, Kleine Sunde is perfect to match the Viennese!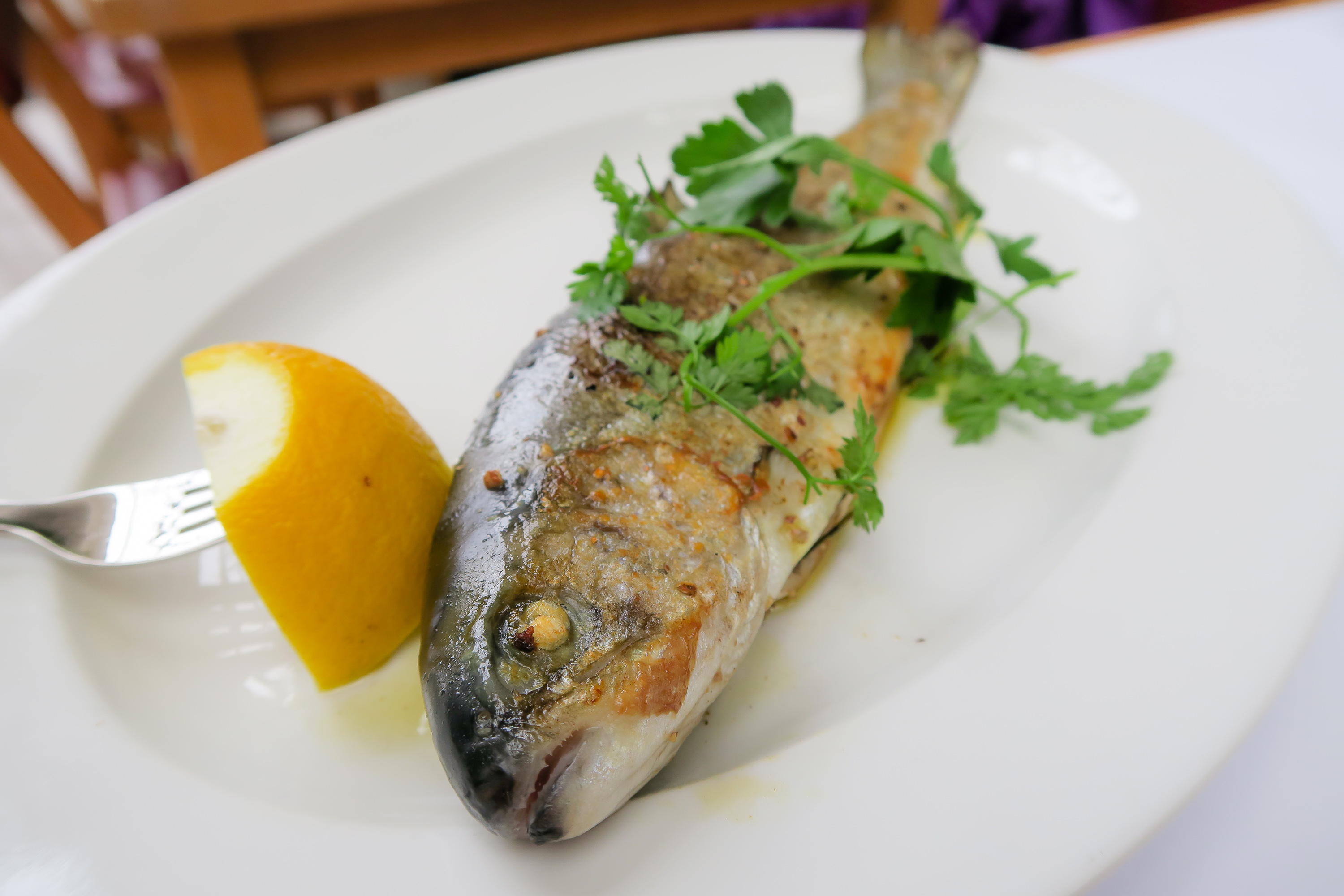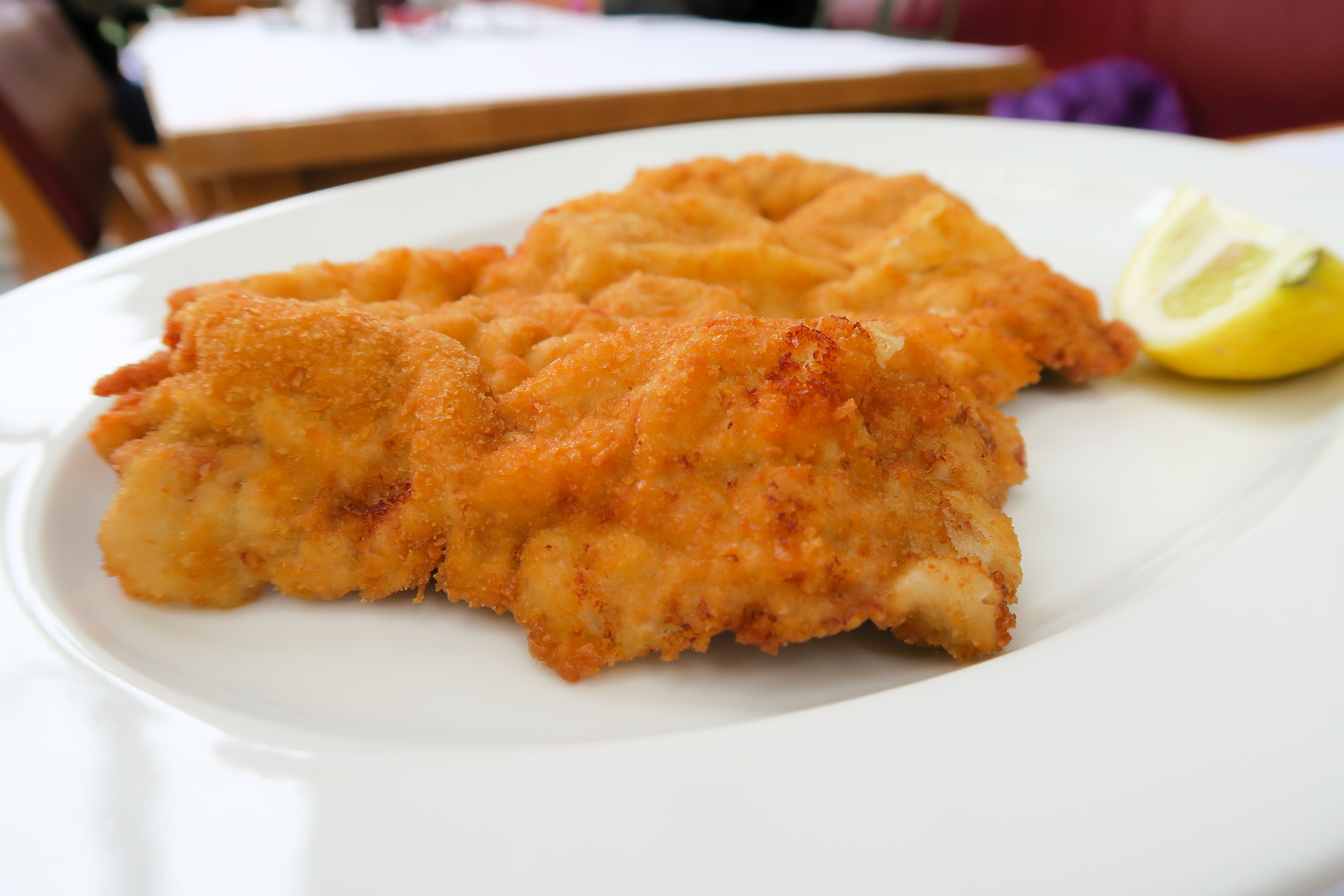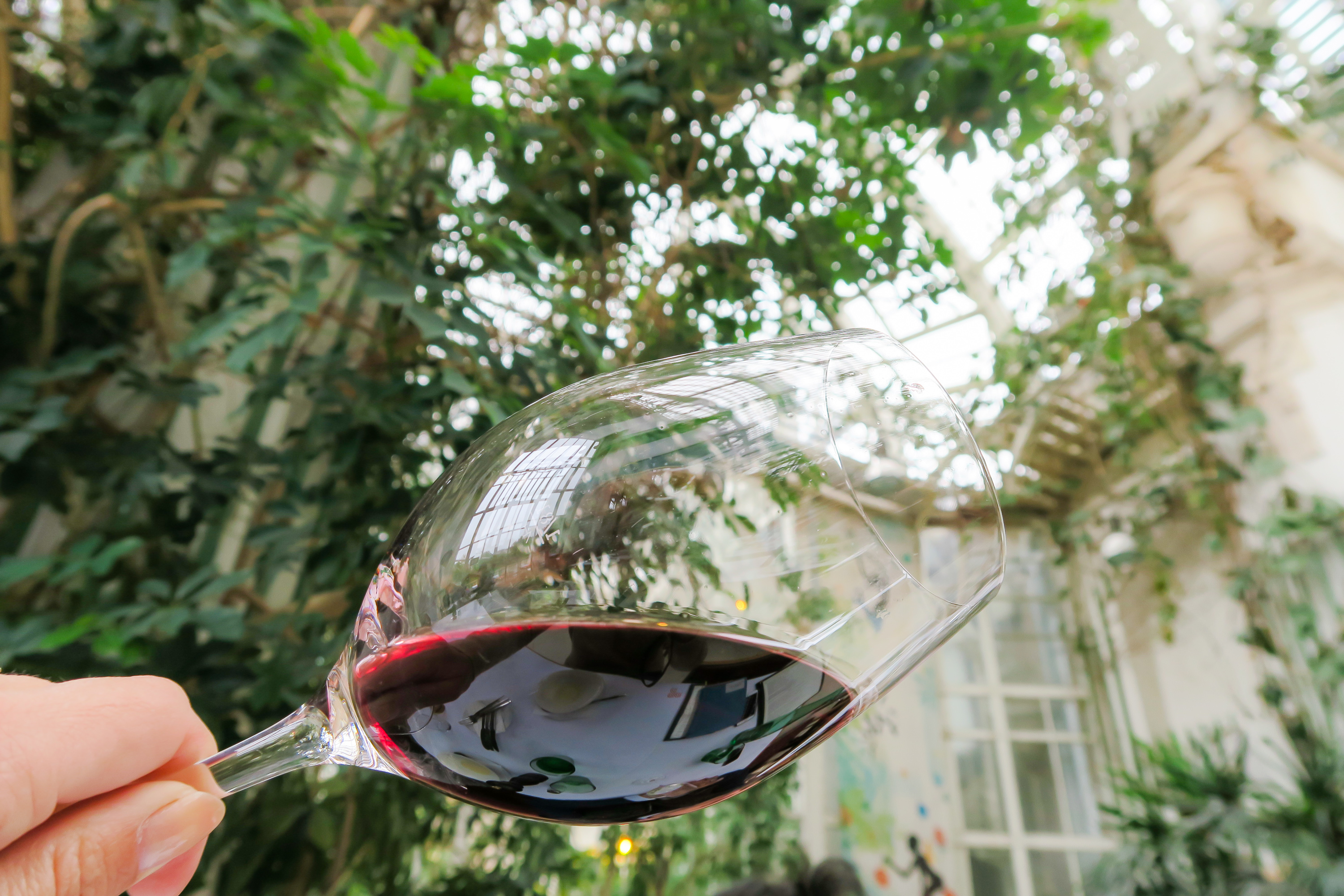 But with the cold weather outside what I really feel like is a bowl of soup, so I order an asparagus cream soup and a cauliflower cream soup. Both were excellent, delicate and tasty, just what you need to warm up.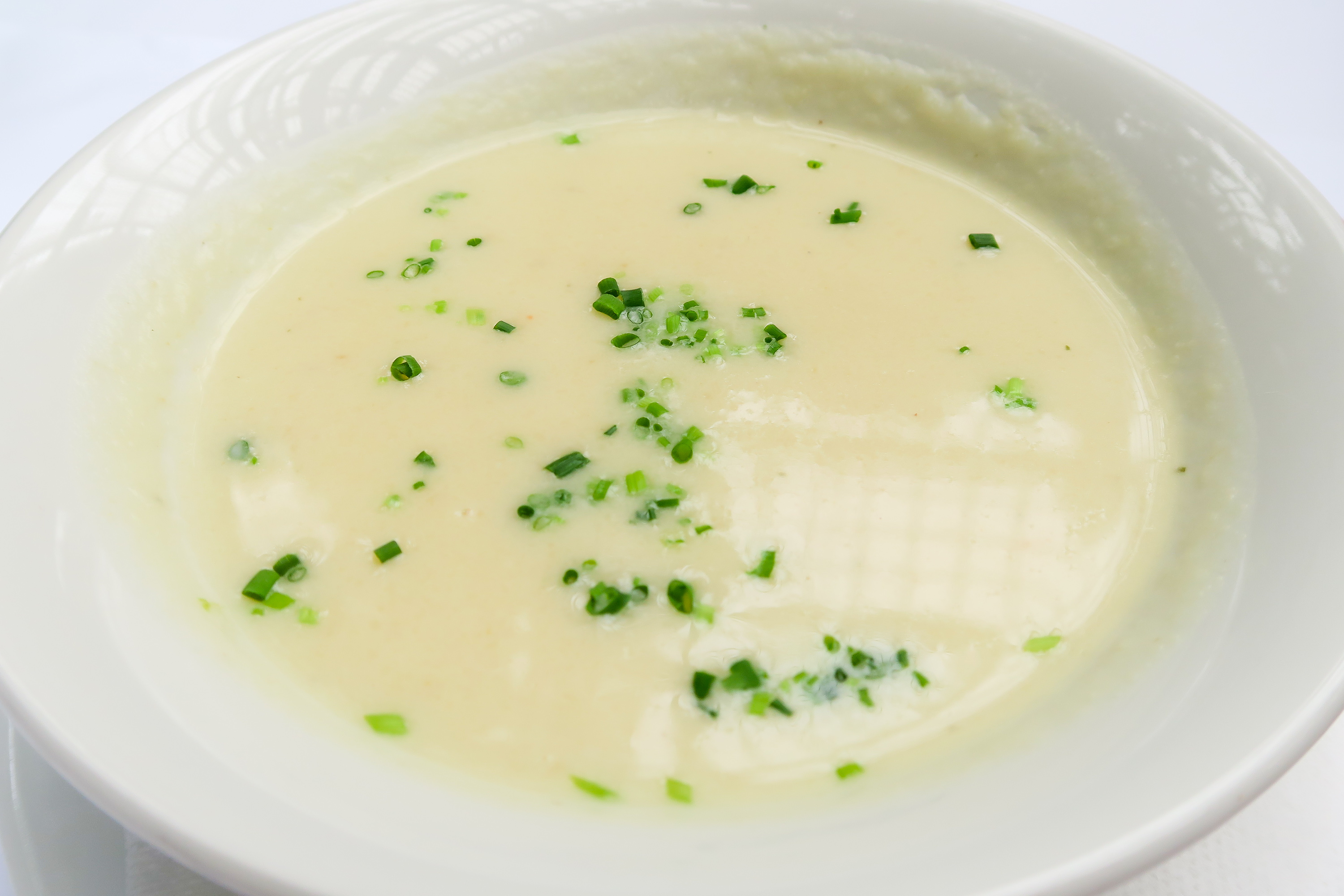 Their secret weapon in this season is asparagus, so I suggest you try the dish of asparagus with hollandaise cream and smoked salmon… superb!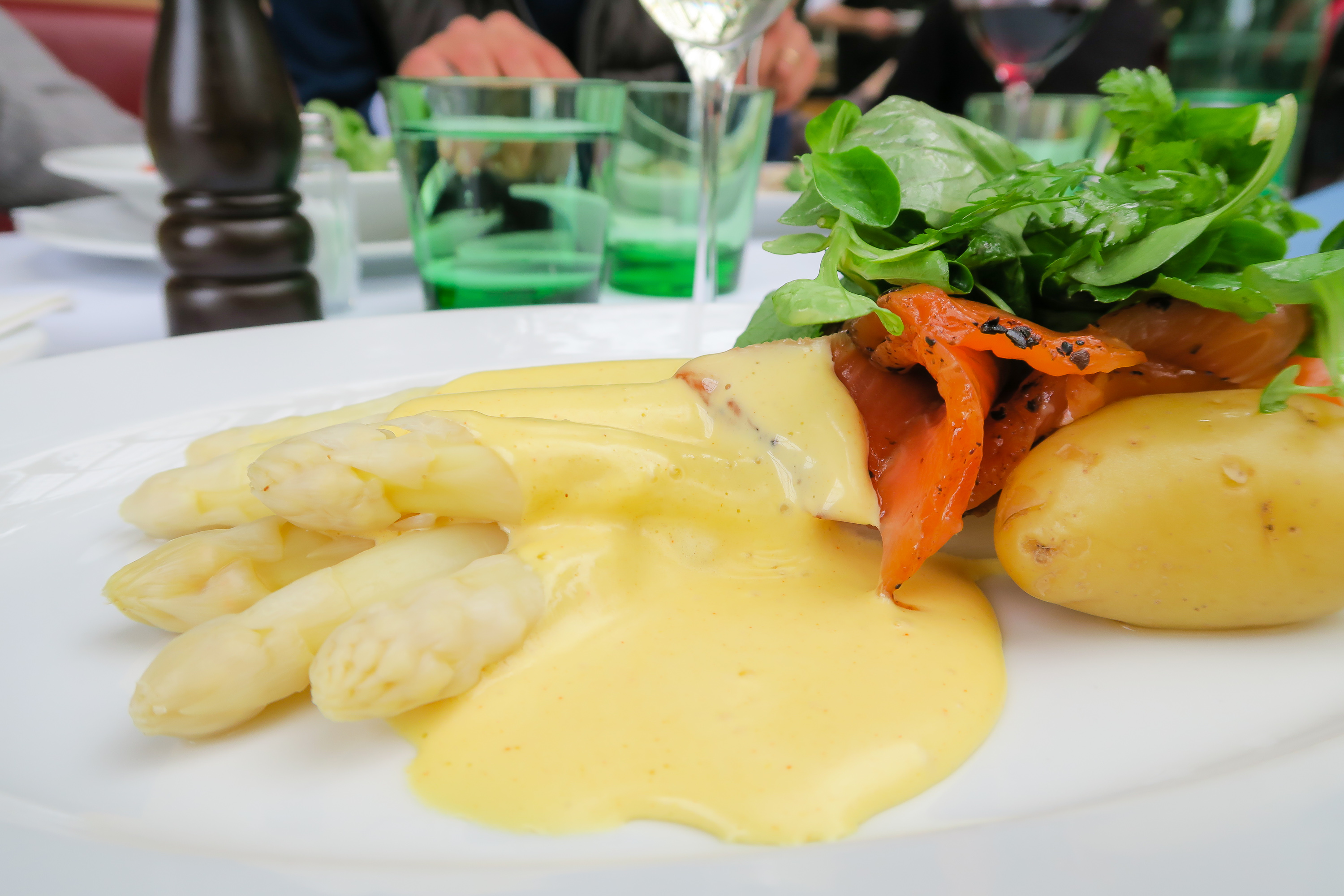 But you can't end a meal here without tasting a slice of Sacher with whipped cream! They had a wide selection of cakes which all looked excellent, but we had to try the dessert which is the symbol of Austrian tradition.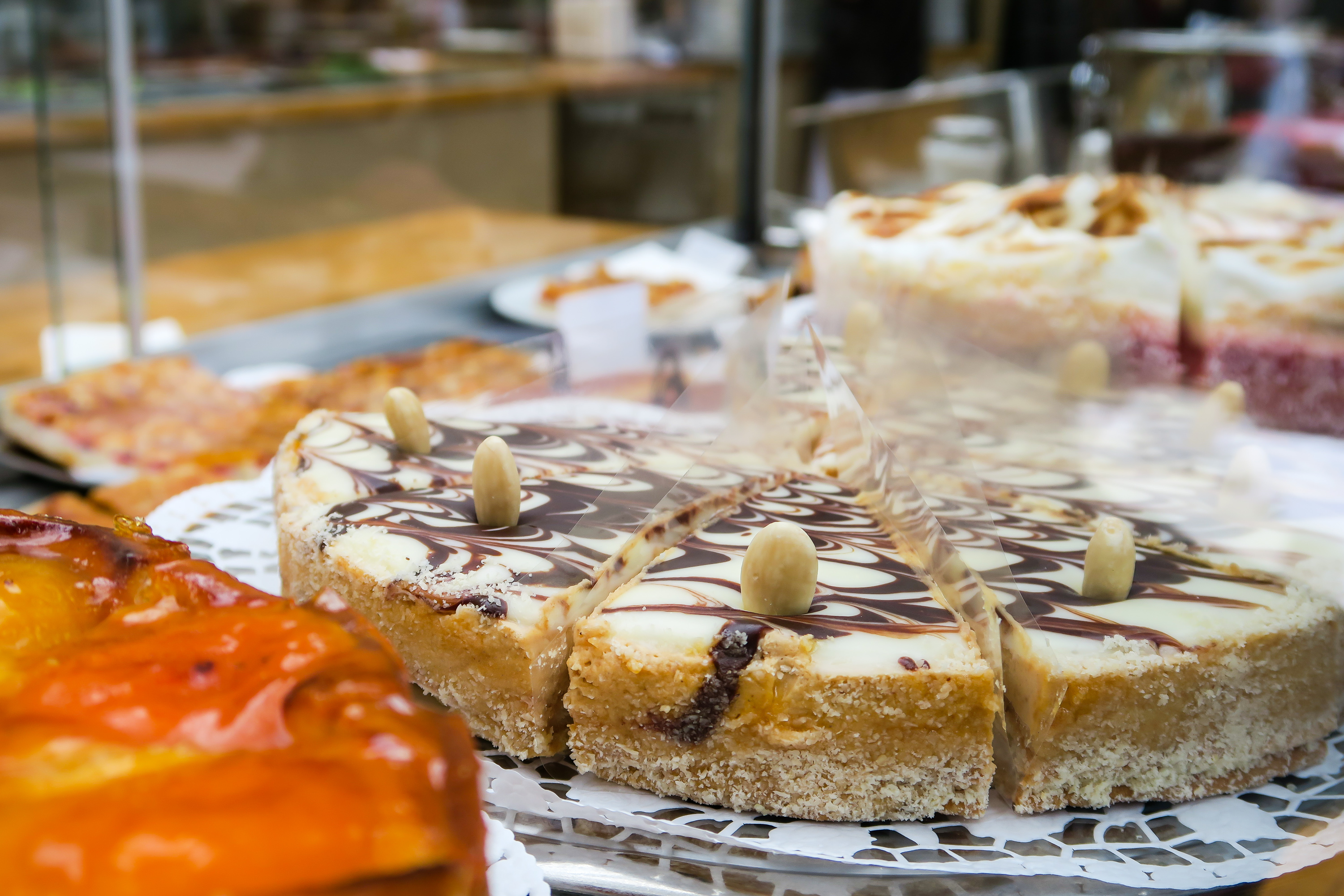 For Italians who love espresso as much as I do, I can assure you they serve and excellent one here! Don't worry, I'd never risk a stomach ache!I had a look at the menu and saw that here at the Palmhouse they also serve breakfast and snacks, so if you don't want to stop for lunch you can choose a simple slice of cake and a nice hot chocolate! It's definitely worth it 😉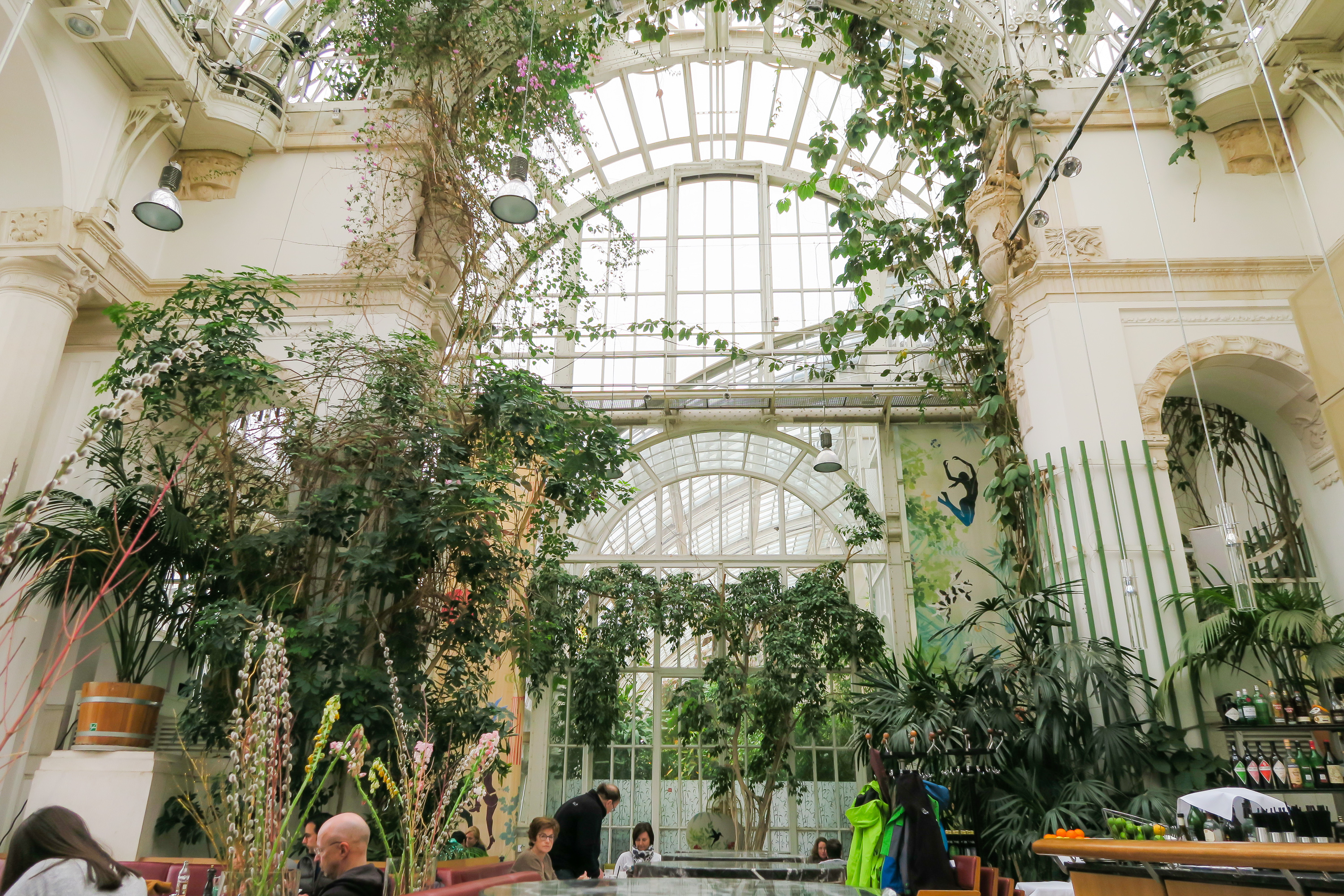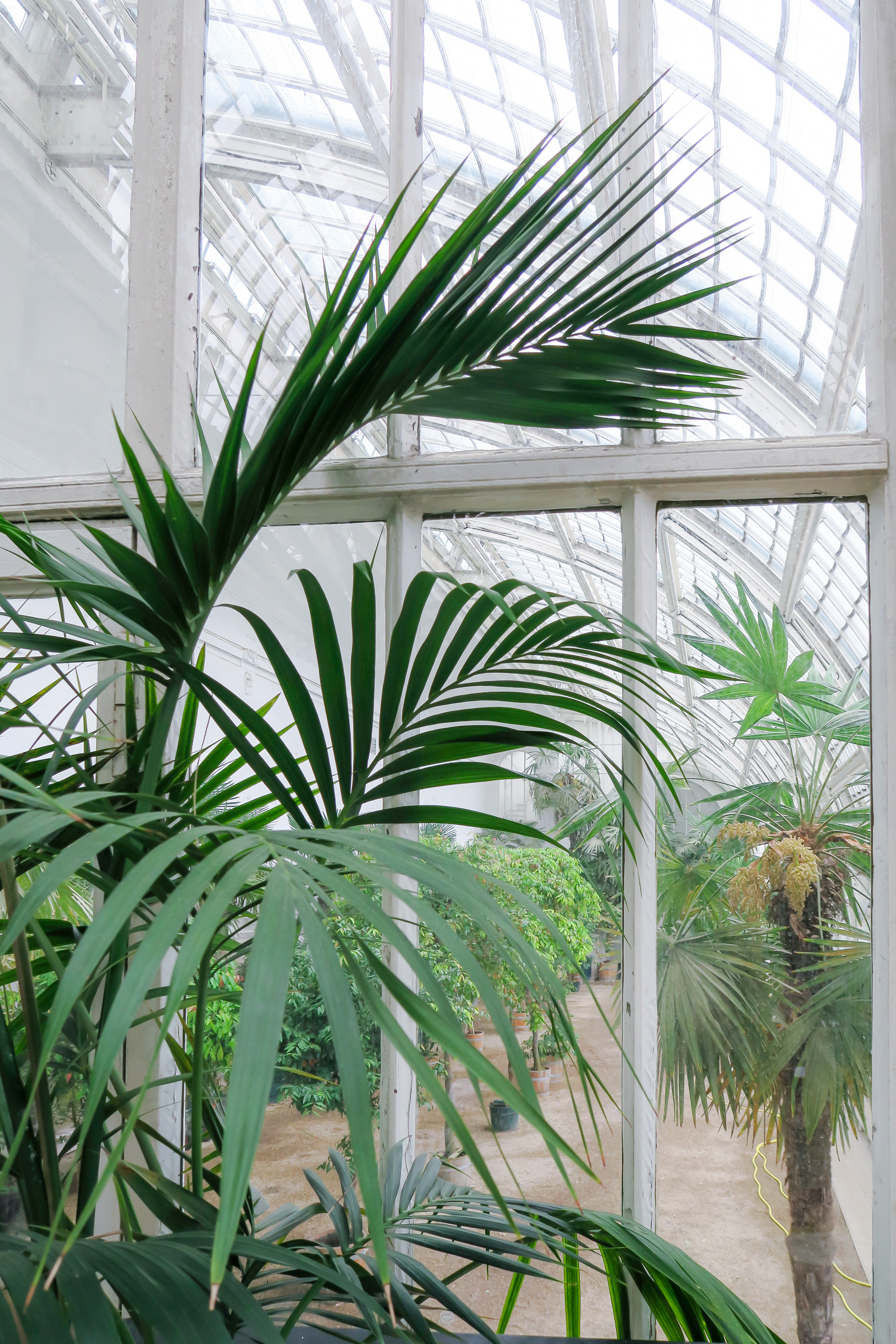 Going back to the great places I discovered in Vienna I'd like to point out a few nice places to visit if you're with your children (if you're here alone you might prefer somewhere more quiet and relaxing).
You should go to the House of the Sea; for anyone who loves this type of place, here you have the largest aquatic museum in Austria!
You'll see sea tropical fish, fresh water fish, fish from the Mediterranean Sea or from the Ocean, turtles, black fin sharks, bamboo sharks and you'll walk among monkeys and tropical birds, see crocodiles, reptiles and walk through a 10 metre tunnel from which you can admire the elegant dance of all the different species!You can put your hands in a tank where cleaning fish "Garra Rufa" will give you a perfect manicure as they eat all the excess dead cells on your hands 😉
The most fascinating tank is on the tenth floor, filled with hammerhead sharks!This building is an ex anti-aircraft tower (Flakturm), that was then turned into this wonderful aquarium!Here in Vienna there are a thousand things to do, I still have loads more in my notes, but you'd need an entire week to do everything!As usual I've been rambling on too much, so see you soon, for our next adventure!
For any additional information I suggest you check the website: https://www.wien.info/it/sightseeing