Probably most of you have never heard about it. The "Long Table of Graz" is an incredible event which takes place in Graz, the beautiful capital of Styria J A special appointment if you love food and beverages like I do!
It's not a random choice that the "Long Table" is hosted in this city because, I'm sure you know by now if you're my follower, in 2008 Graz was called the Capital of flavors in Austria (if you can't remember… here's the link https://www.missclaire.it/foodbeverage-eng/graz-capital-of-culinary-delights-since-2008-22/).
What does this all mean? I'll explain. To celebrate the many companies and farms that grow the gourmet products of Styria, every year in August, Waltraud Hutter has decided to organize a dinner with the best chefs of Graz (there were 25 this year), three catering services and a dozen sommeliers!
Can you even imagine a 380 meter long table in Hauptplatz, the main square of the city, which runs along half of Schmiedgasse. 750 guests seated in RESERVED SEATS, and a SPECIAL DETAIL, was a little green pepper to signal that a guest requested the vegetarian menu.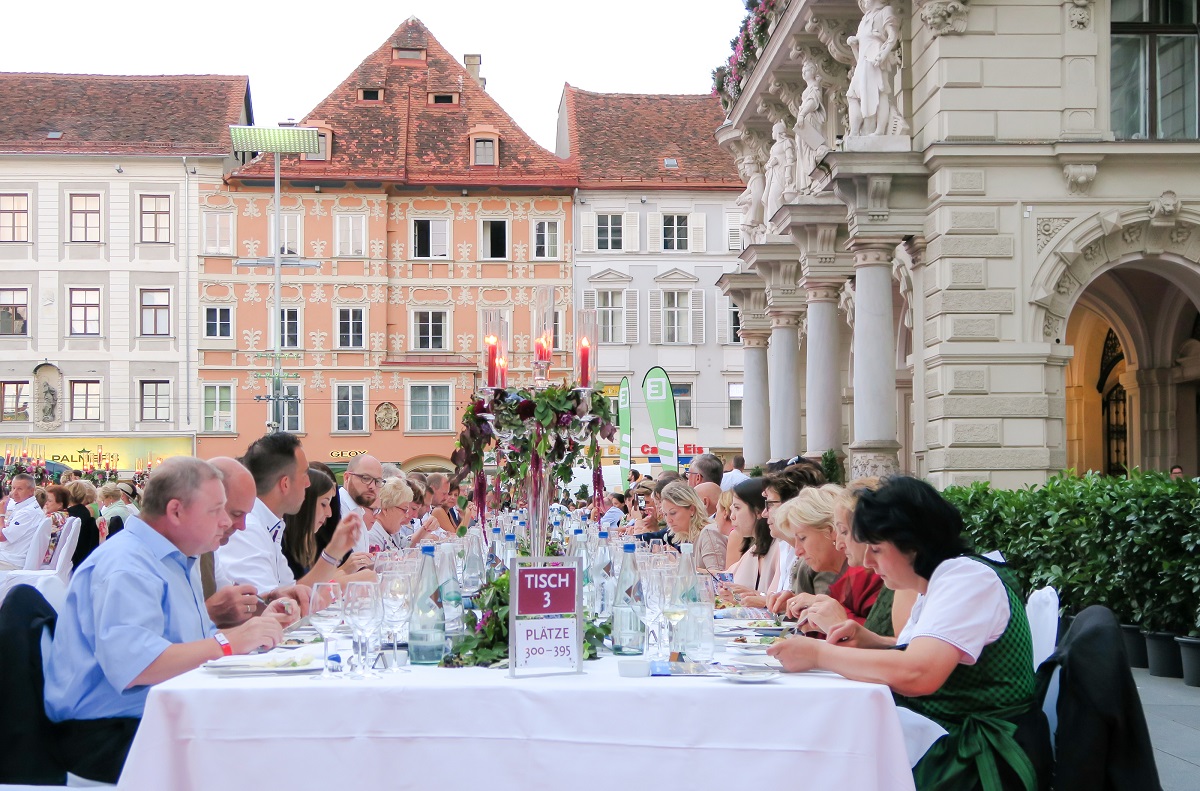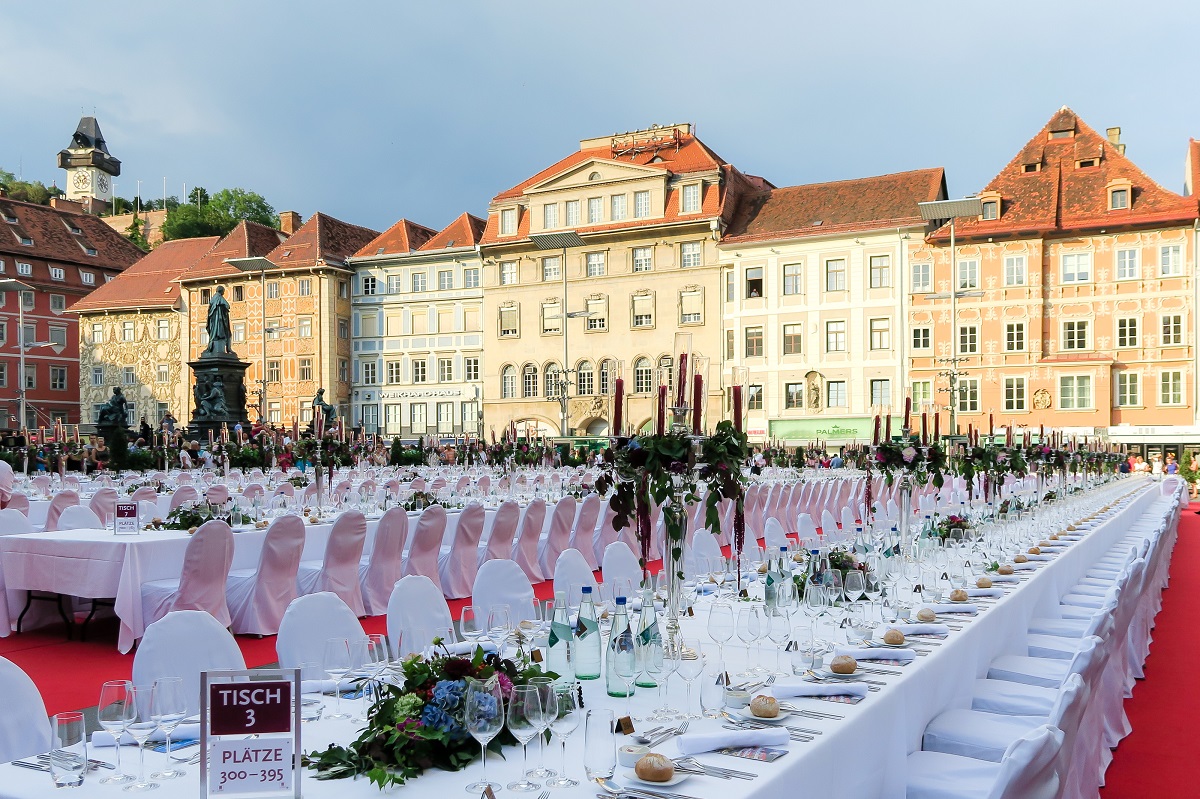 White table cloths, tall silver candle holders with purple colored flowers and ivy cascading down: a wonder for your eyes. And that's not all, there's a change of cutlery with every serving and five glasses of wine to accompany every dish.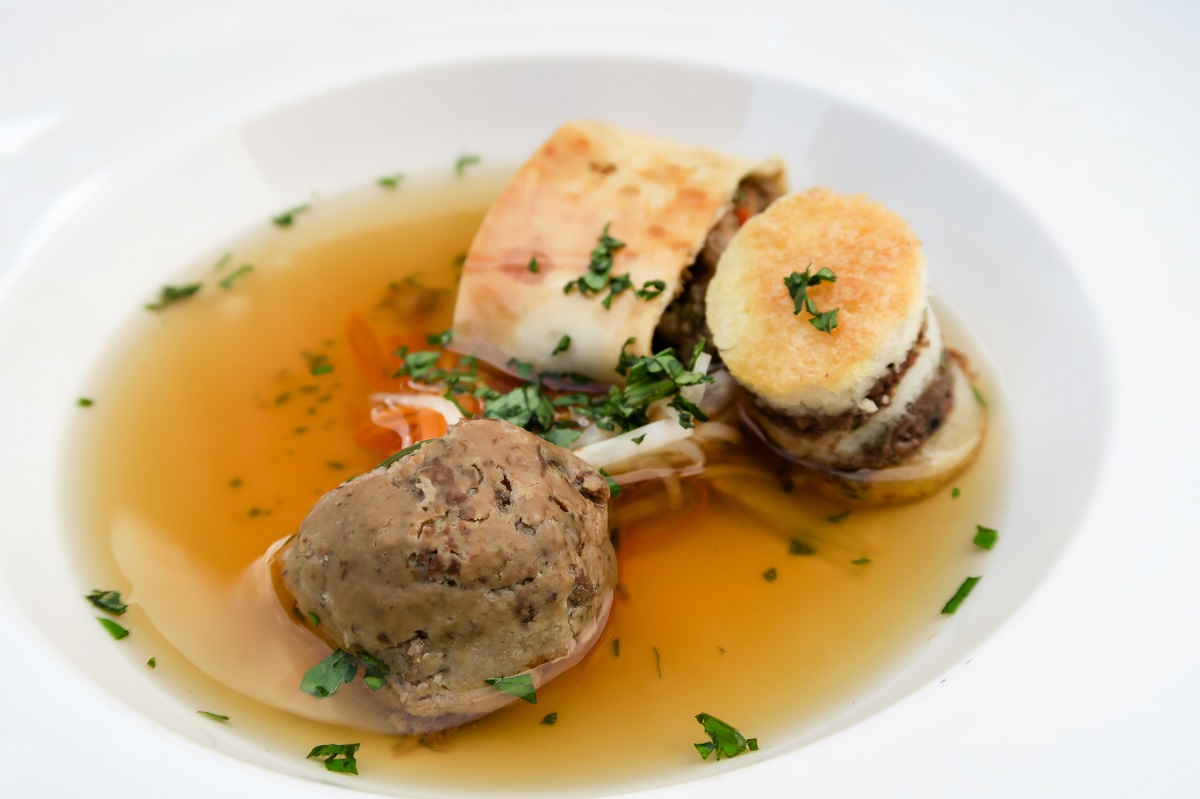 In all they used 9.500 glasses for 1.200 bottles of wine. Incredible.
Just as incredible as the service. They were absolutely impeccable, the sommeliers kept pouring wine as soon as you finished the last drop in your glass, the dishes were served to 10 guests at a time and each dish was elegant. PERFECTION.
A red carpet, security, plants set appropriately to create a reserved environment for the dinner area… right under the city hall with the clock tower that struck every hours, time practically flew by.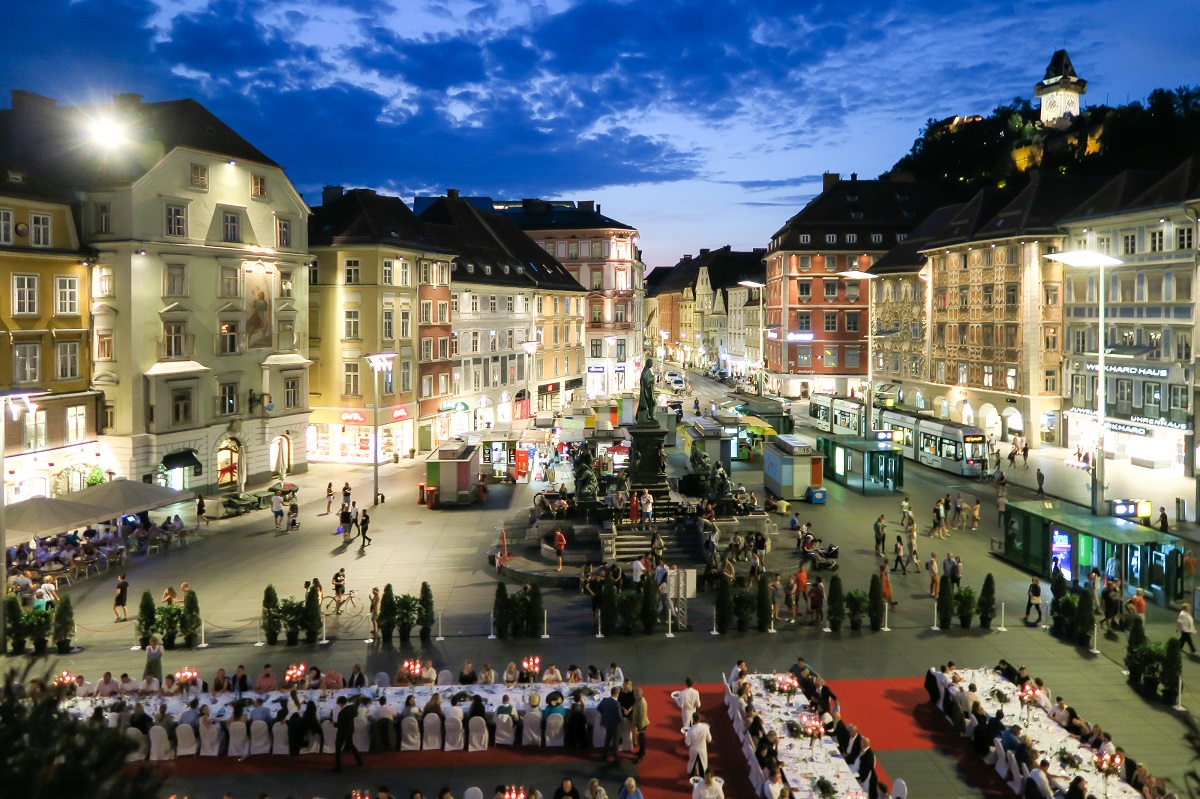 All the wines and dishes were obviously all from the region of Styria.
Every good dinner is accompanied by great music, so to create the perfect environment there was the jazz band "Clock Tower Dixie Band". But that's not all! The folk group "Steirische Streich" accompanied the guests to their table in the square, almost like a magic flute.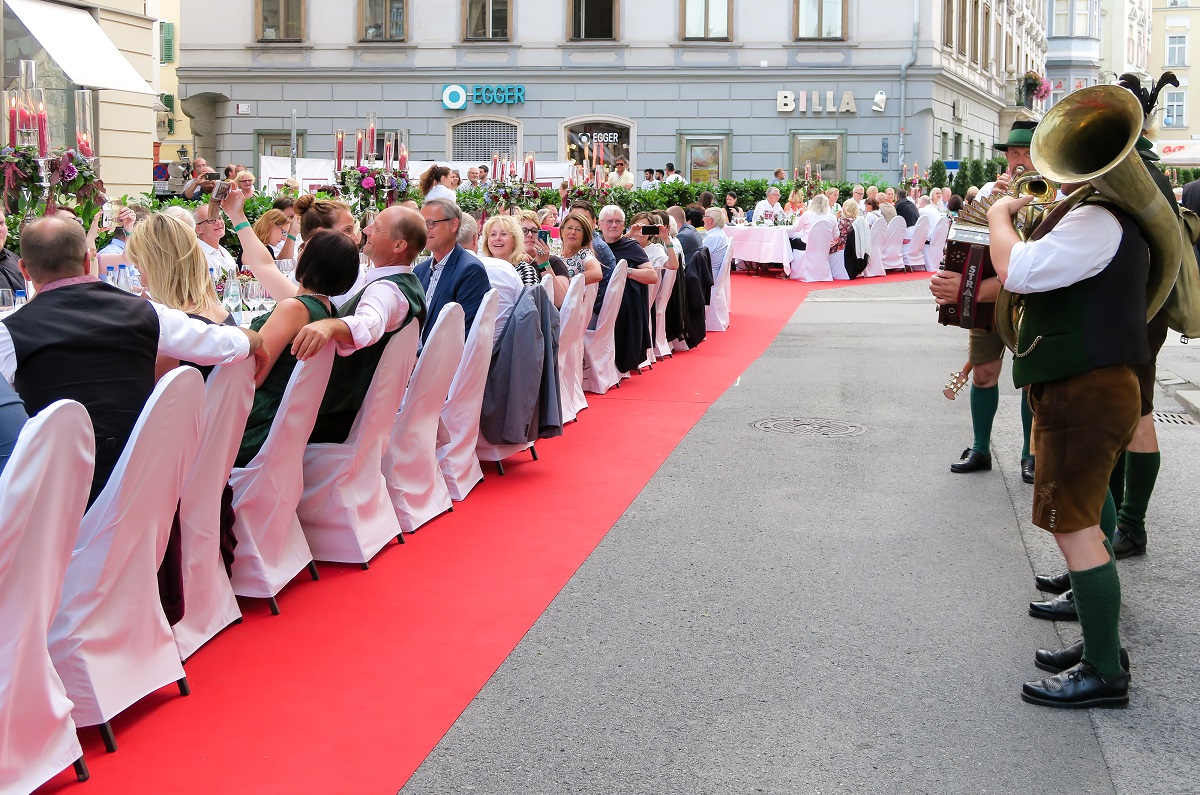 I knew it. I was so excited to write everything that I forgot a detail.
The event didn't only include a dinner, but it all started at 4.30 pm in the square of the town hall where (always with a little music)there was a wine and beer tasting with some finger food (I think I tried at least 4).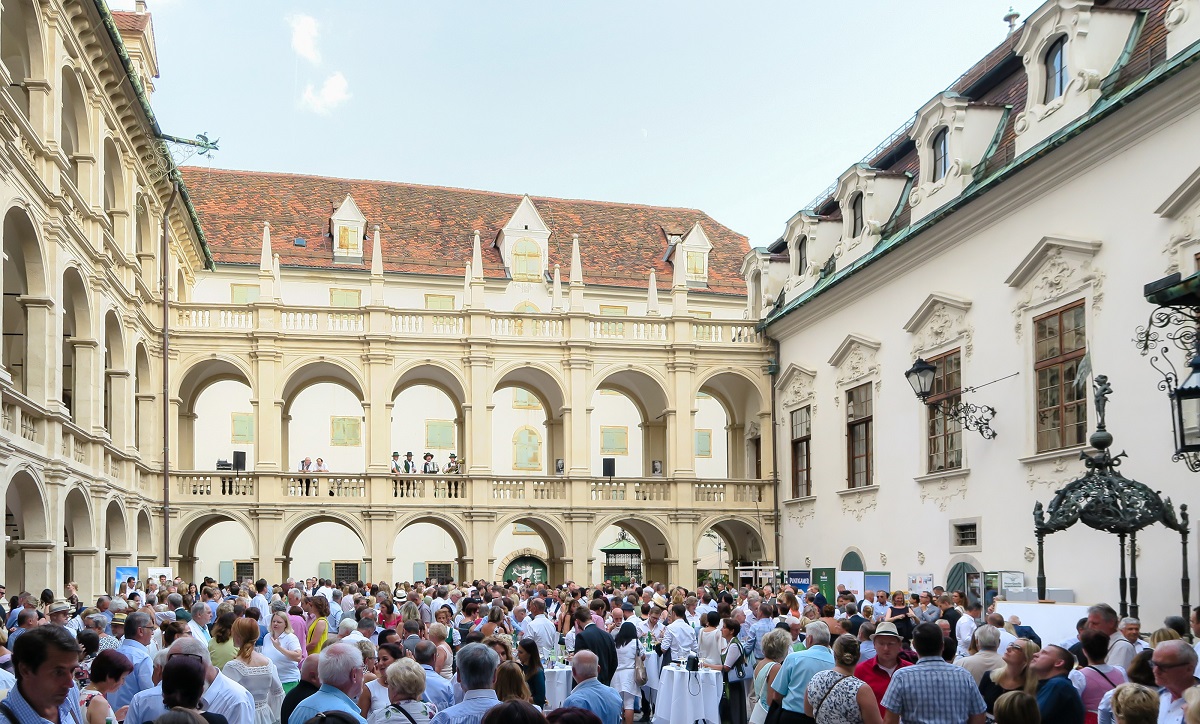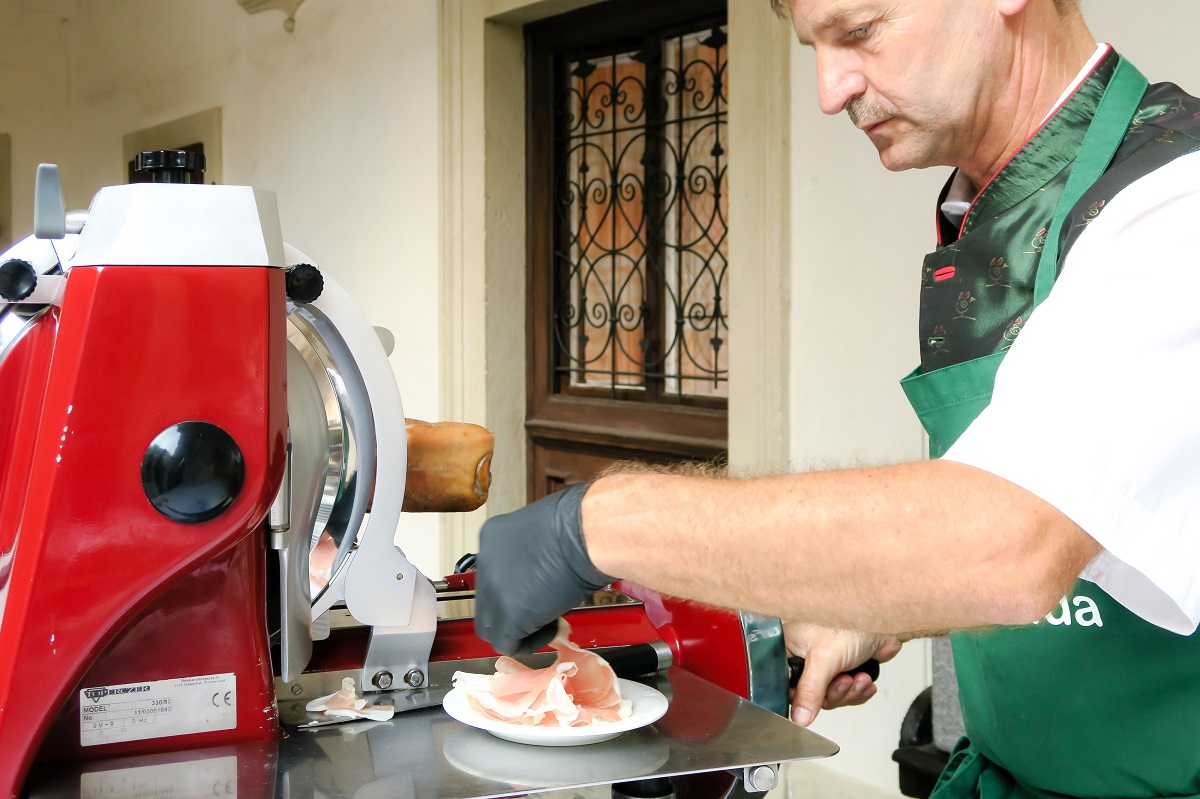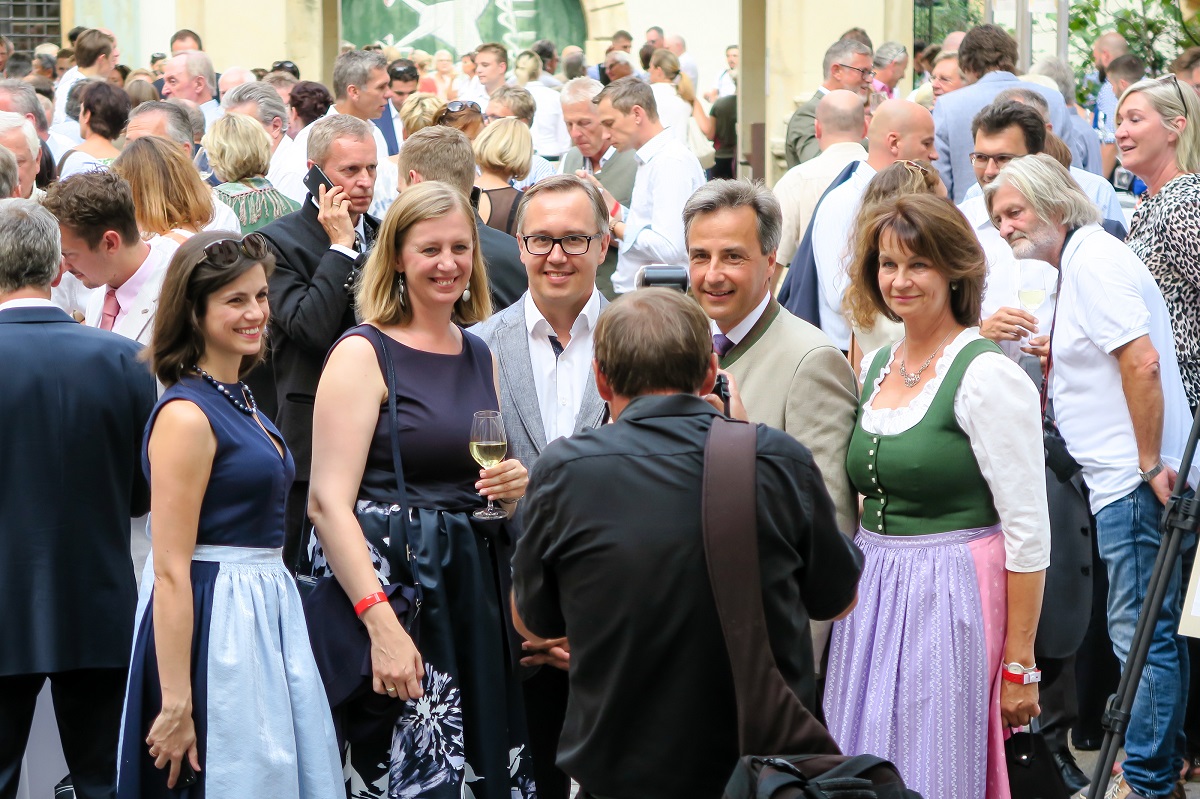 From here, towards 6pm, the doors opened onto the red carpet and in front of everyone the folk group "Steirische Streich" guided us to dinner! Everyone lined up (the first in line was the organizer Waltraud Hutter with the representatives, then myself as I hopped about like a paparazzi with my phone flashing) towards the tables.
Can I say it? I think it was one of the best evenings of my life.
But the surprises didn't end with dessert! At a certain point a multitude of candles covered a 4 tier cake which was prepared to celebrate the 10th anniversary of Graz as "Flavor capital". The mayor Siegfried Nagl served the cake along with the great dame of the culinary capital, Waltraud Hutter, and the Graz Turism CEO Dieter Hardt-Stremayr.
At the end all the chefs, the waiters and the sommelier paraded in front of us for a standing ovation from the guests. I might be a little too emotional, or it might be that it was a dream of mine to be at this dinner, or maybe Graz and Styria have always amazed me more that David Beckham…but I was very emotional!
So if you love food and wine and great experiences, write down the date for next year and keep an eye out for the tickets. They're all sold in just a few weeks!
The tickets for the Lange Tafel of Saturday 24th of August 2019 will be available from the 15th of November 2018 on www.oeticket.com! Don't miss it 🙂