Just a few kilometres from Gorizia, in the Valley of Vipacco, at the top of a hill there's the hunting lodge of the Zemono castle, that hosts the restaurant Pri Lojzetu. in its grand halls.
Many know the restaurant with the name Zemono, but the owner Tomaž doesn't want to erase its previous history, so the original name Pri Lojzetu is still on the logo. The name dates back to Tomaž's grandfather and it means "at Luigino's".
Exactly so: this restaurant has been going strong for four generations, and the kitchen is handed over as in a relay race and now it's the turn of a chef that in this kitchen mixes the best raw ingredients and guides his staff as a director would guide his orchestra.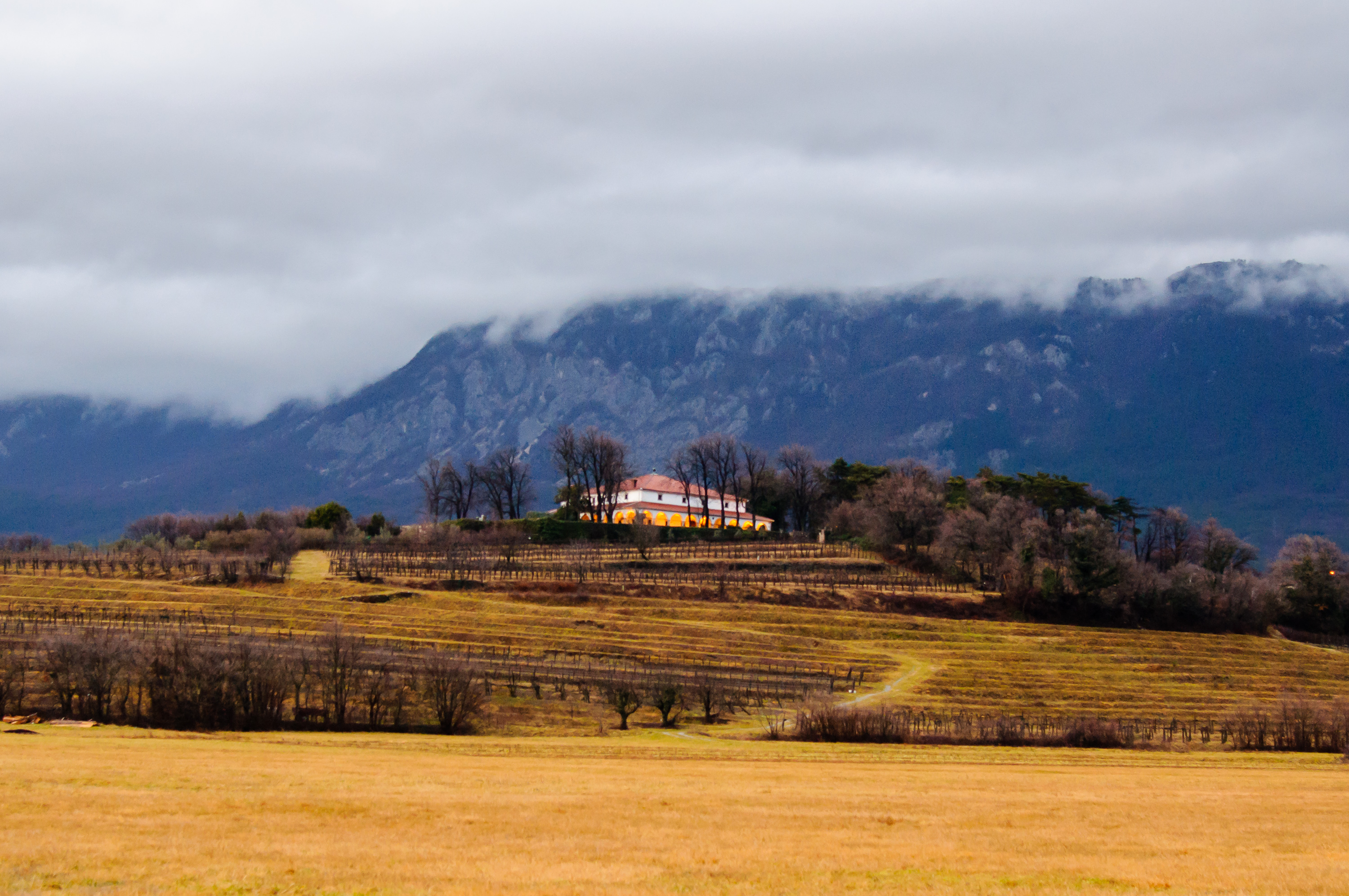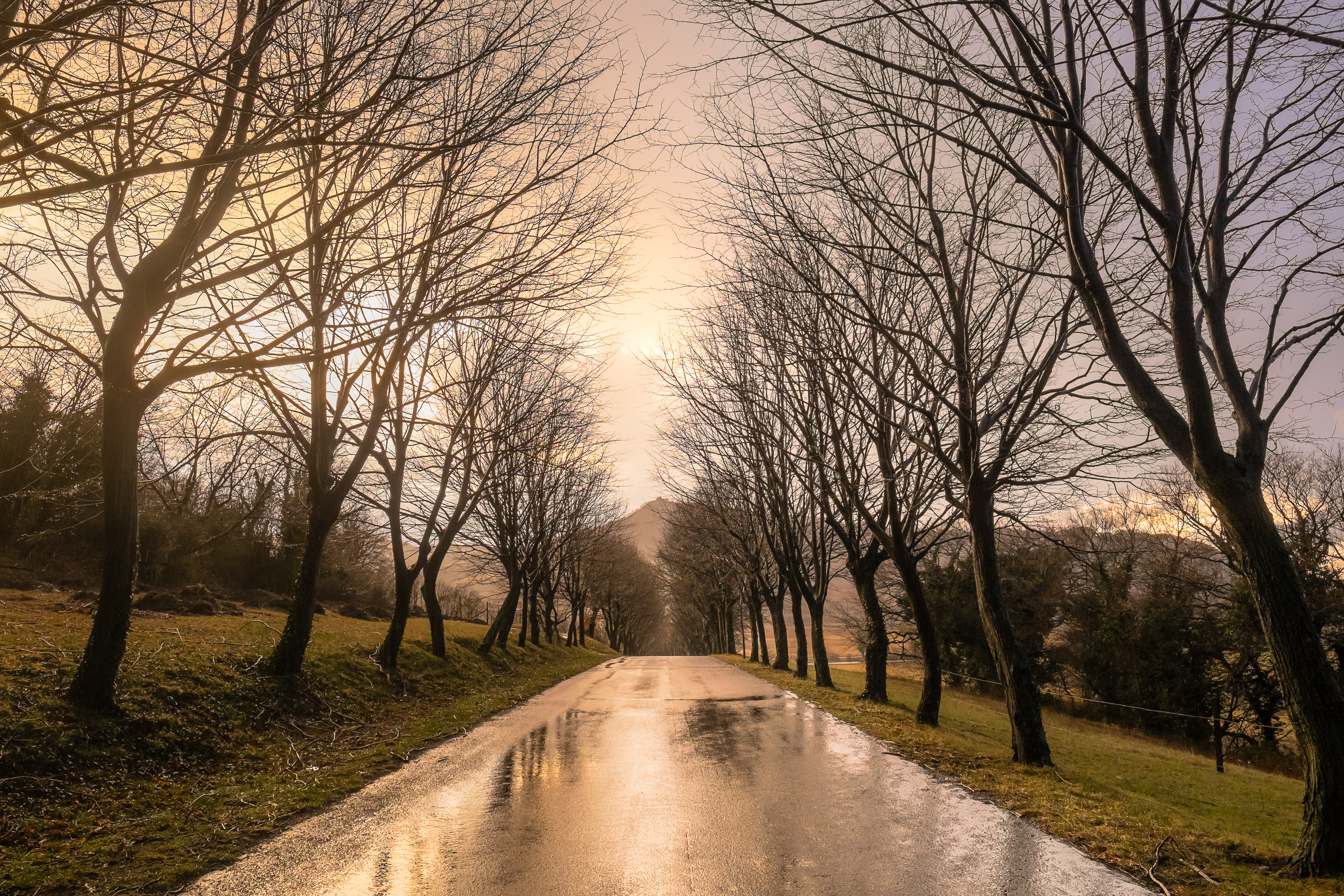 I really don't know a better way to describe the restaurant, because eating here isn't only a treat for your palate, but it's an experience that captivated all five senses, a sort of food and wine tour back in time.
No, don't worry, I haven't been taking strange substances, but Tomaž and his team's creativity took me on a wonderful journey, even if I was sitting down in the same place for over 5 wonderful hours.
I was breathless every time they brought a plate through, in this incredible place where the young and old come to experiment modern cuisine.
The main characters are the ingredients! Tomaž tells me how his suppliers don't only search for the most excellent ingredients (some he has known for more than 20 years), they have now become friends. They guarantee a constant quality of products and a trusting relationship; his suppliers are "a true fortune"!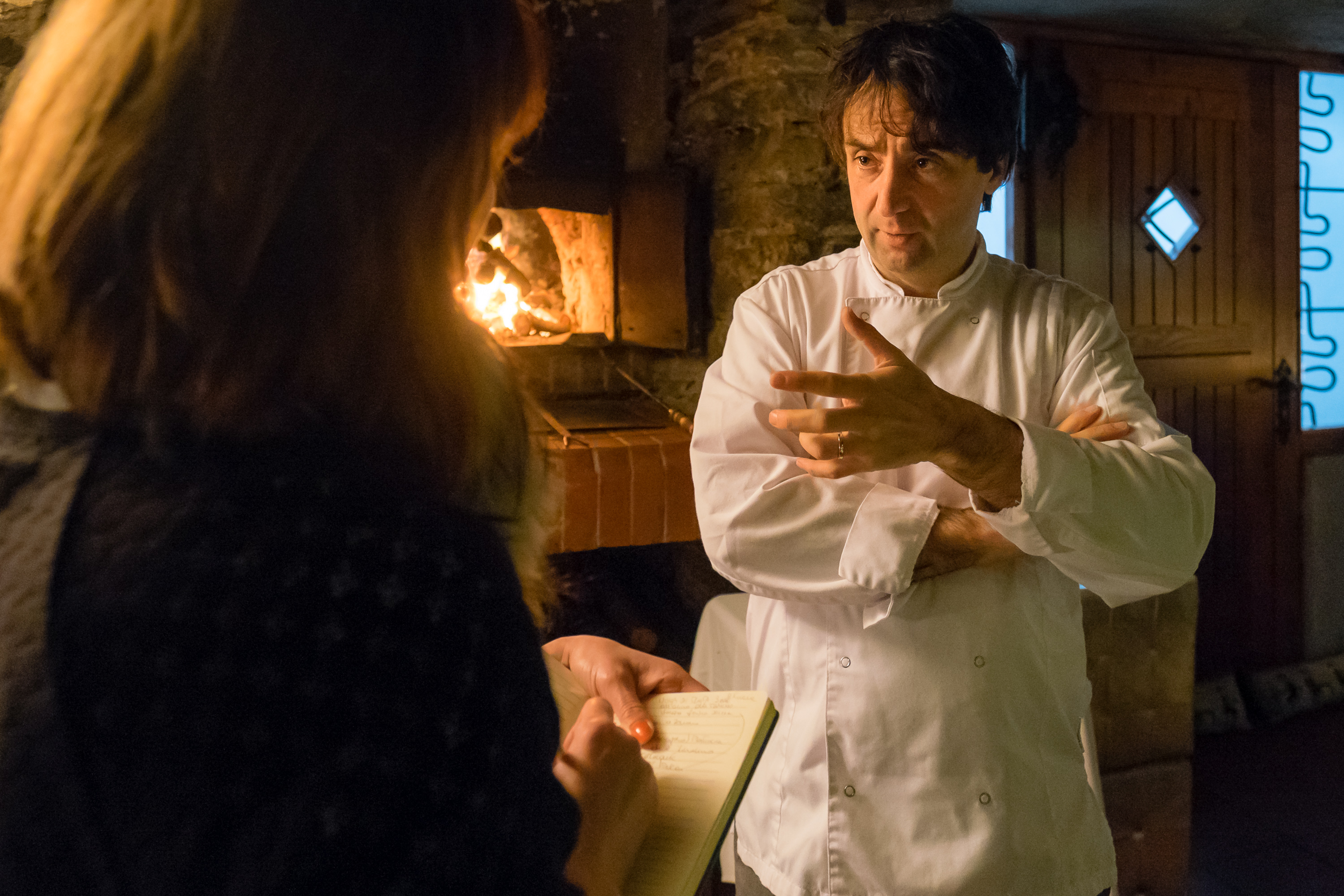 The fundamental rule is to not modify or ruin these splendid raw materials, increasing their value with different cooking techniques.
One of the things that impressed me in the many dishes that the chef presented was the intention to work with raw and poor materials in different ways, with various cooking techniques.
I remember that last year at Teranum (a wonderful tasting event of Terrano wine) where Tomaž was guest, he prepared finger food completely based on corn: grilled corn, popcorn, cornmeal polenta… here's a photo to remember the event.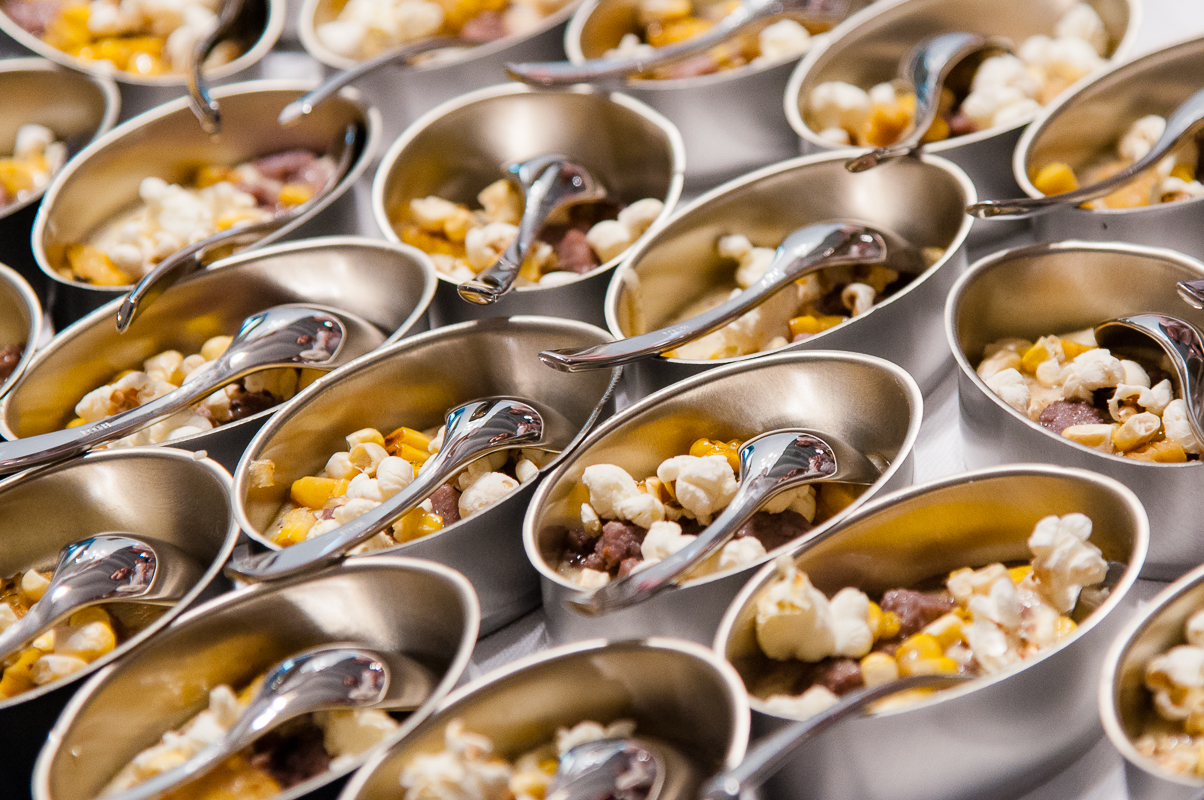 For lunch today there was a similar dish where the sauerkraut (poor ingredient) was prepared in different ways: crunchy, salty, baked, made into a sauce even.
The sauerkraut was the side dish to an incredible serving of a stew of wild duck with a little apple on the side which was perfect to enhance the flavours!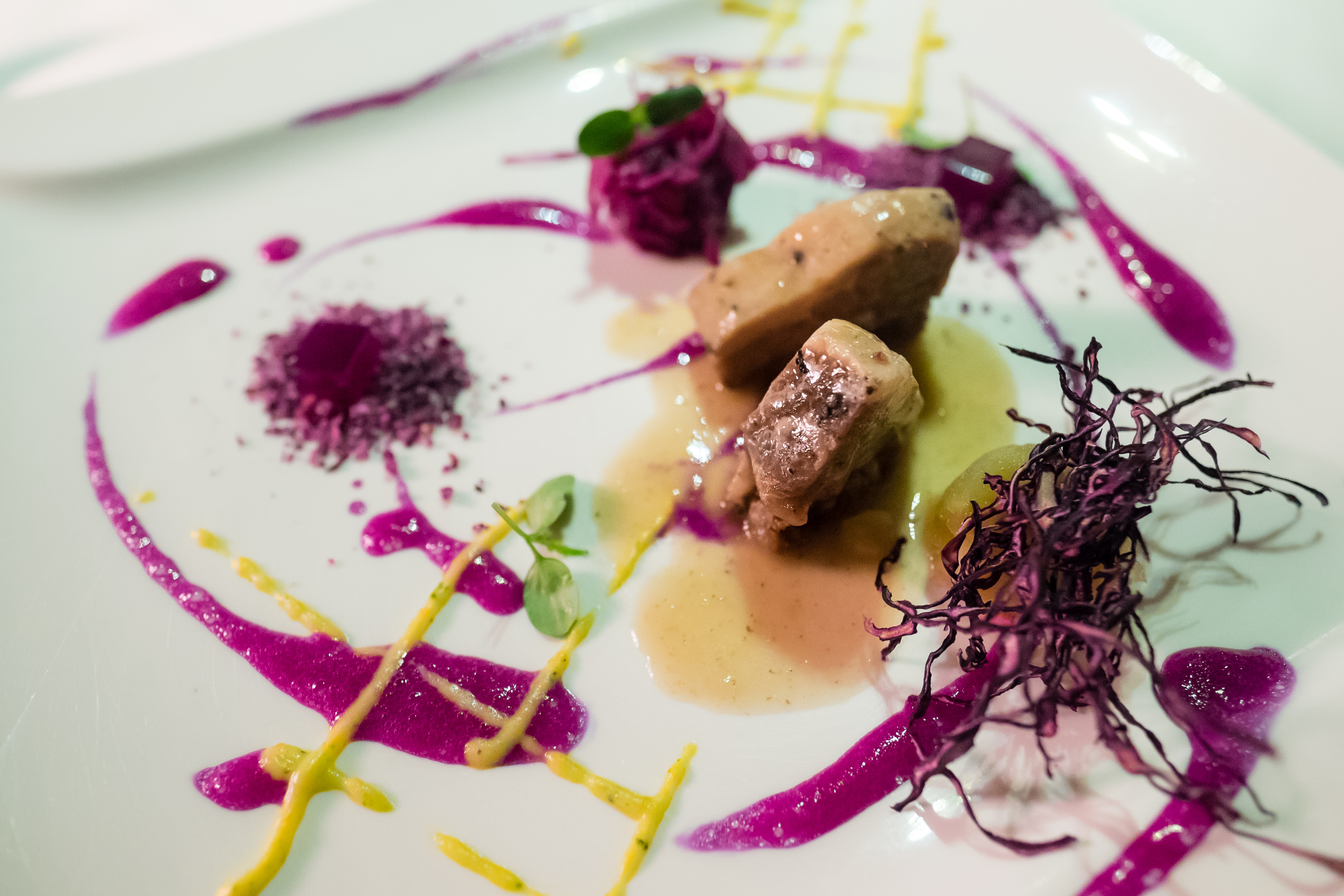 Another traditional dish which was presented in an innovative way was the Adriatic seabass, where the classic side dish of Swiss chard and potatoes was perfect with a delicate cream and a puree of parsley shoots.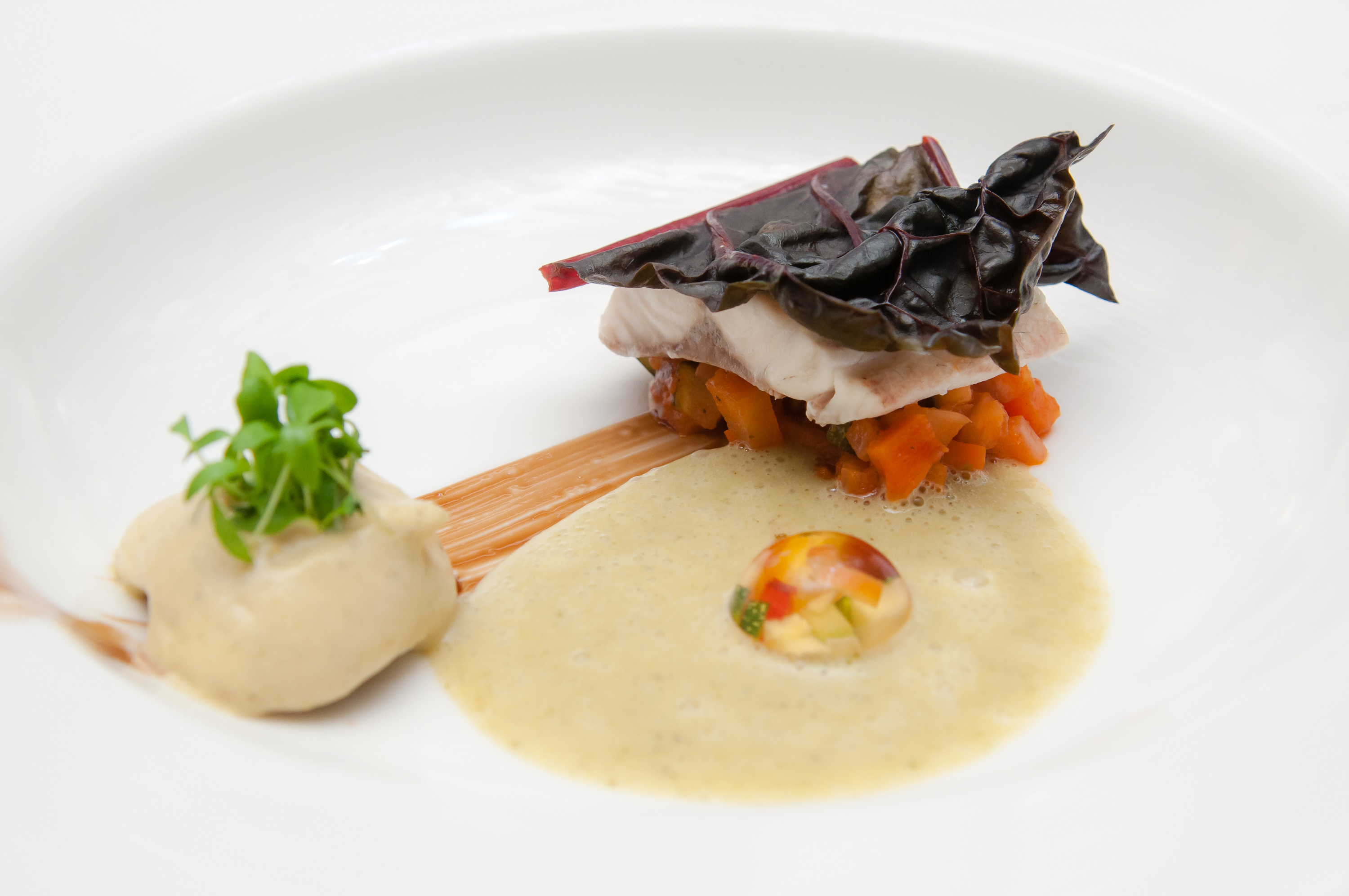 To decorate the dish, the chef recreates Venetian murrina with a half sphere of aspic filled with finely chopped vegetables.
Tomaž, as well as being an excellent chef, also loves the dining hall and meeting his guests. His passion for restoration can be seen easily, because he loves to be around the tables, going from one table to the next to present his dishes and tell his story, or simply to exchange a few words with his guests.
Each recipe is connected to a story in his kitchen, or the fruits of his earth, or simply to the raw ingredients.
He calls me into the kitchen at a certain point, to show me the fresh ingredients he just received from Isonzo di Tolmino… Marble trout eggs!
My dear friends, amazing: four jars filled with eggs as large as pearls, salmon coloured that shine as precious gems.
I'm even lucky enough to meet the producer, that tells me about this particular trout and its fantastic eggs that are laid at the beginning of February.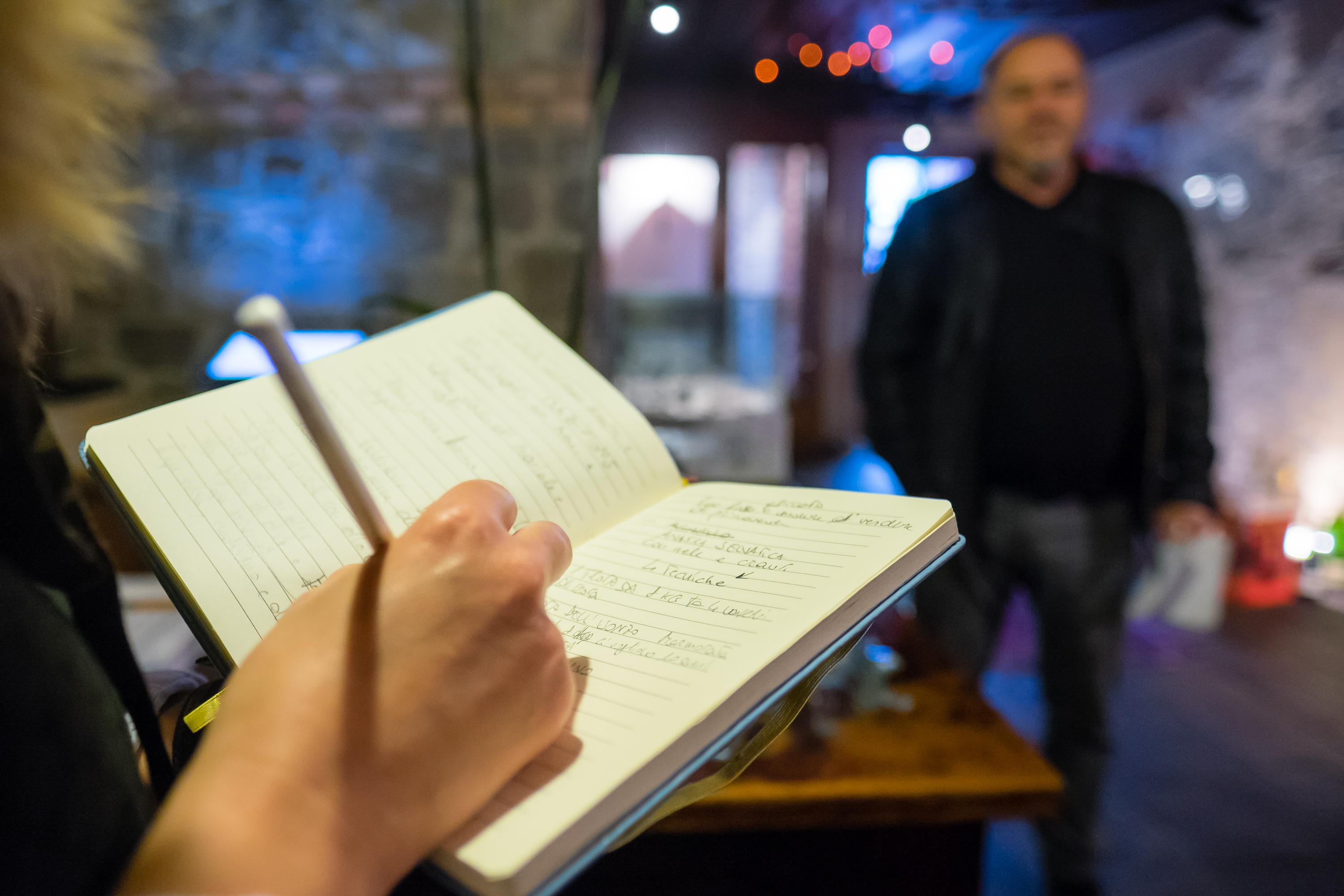 And I'm even more lucky because I get the chance to taste this delicacy (that you can find only two weeks a year); this dish manages to express all the creativity of Tomaž.
A jar is set on the table now, filled with river pebbles and small branches. Tomaž invites me to immerge my hand in this cold water and as I do he says "this is where it all comes from, it's in this freezing cold water from the Isonzo that the marble trout lives".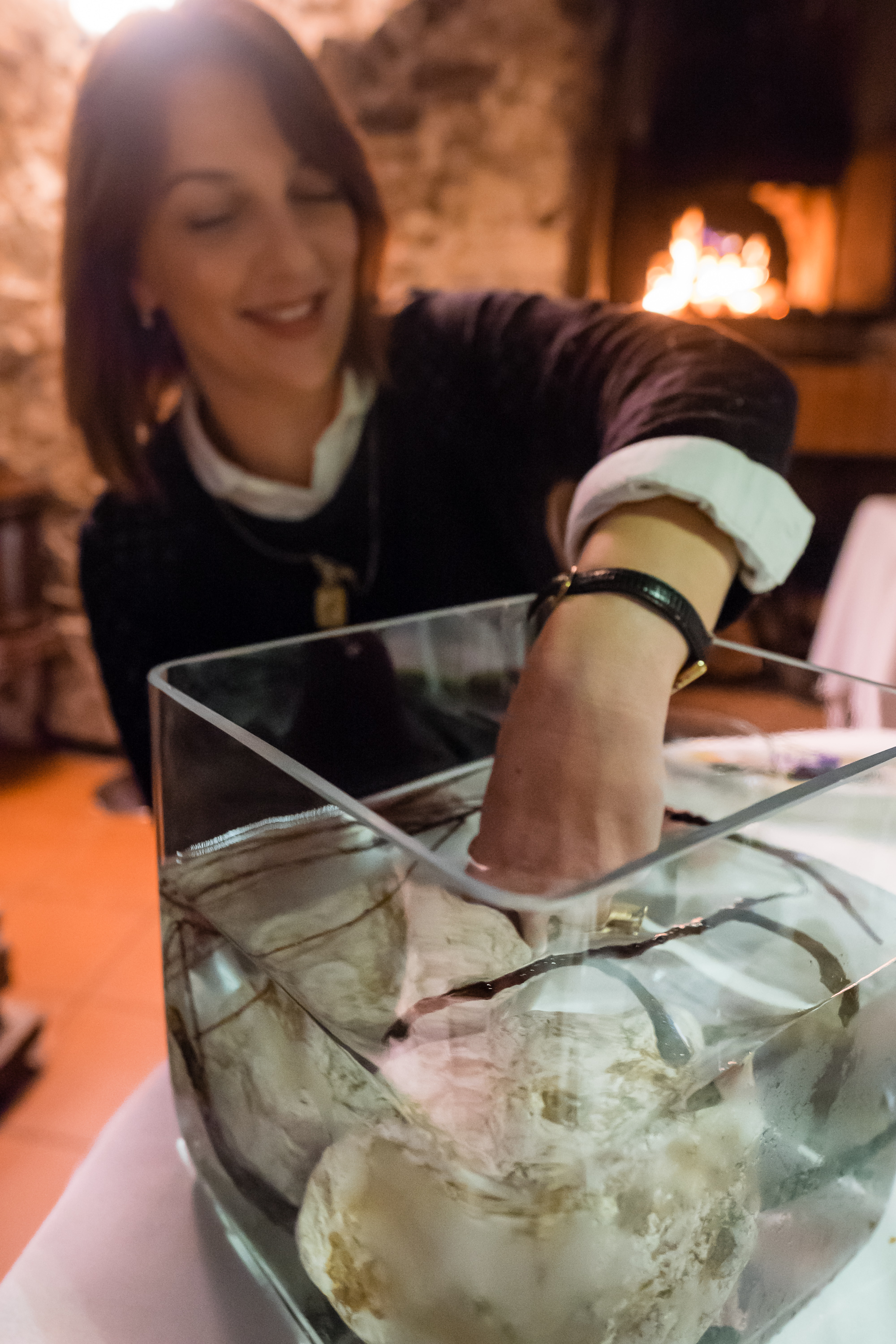 Then he asks me to pick up the white river stone where trout cubes are set (they are left for 24 hours in salt and sugar).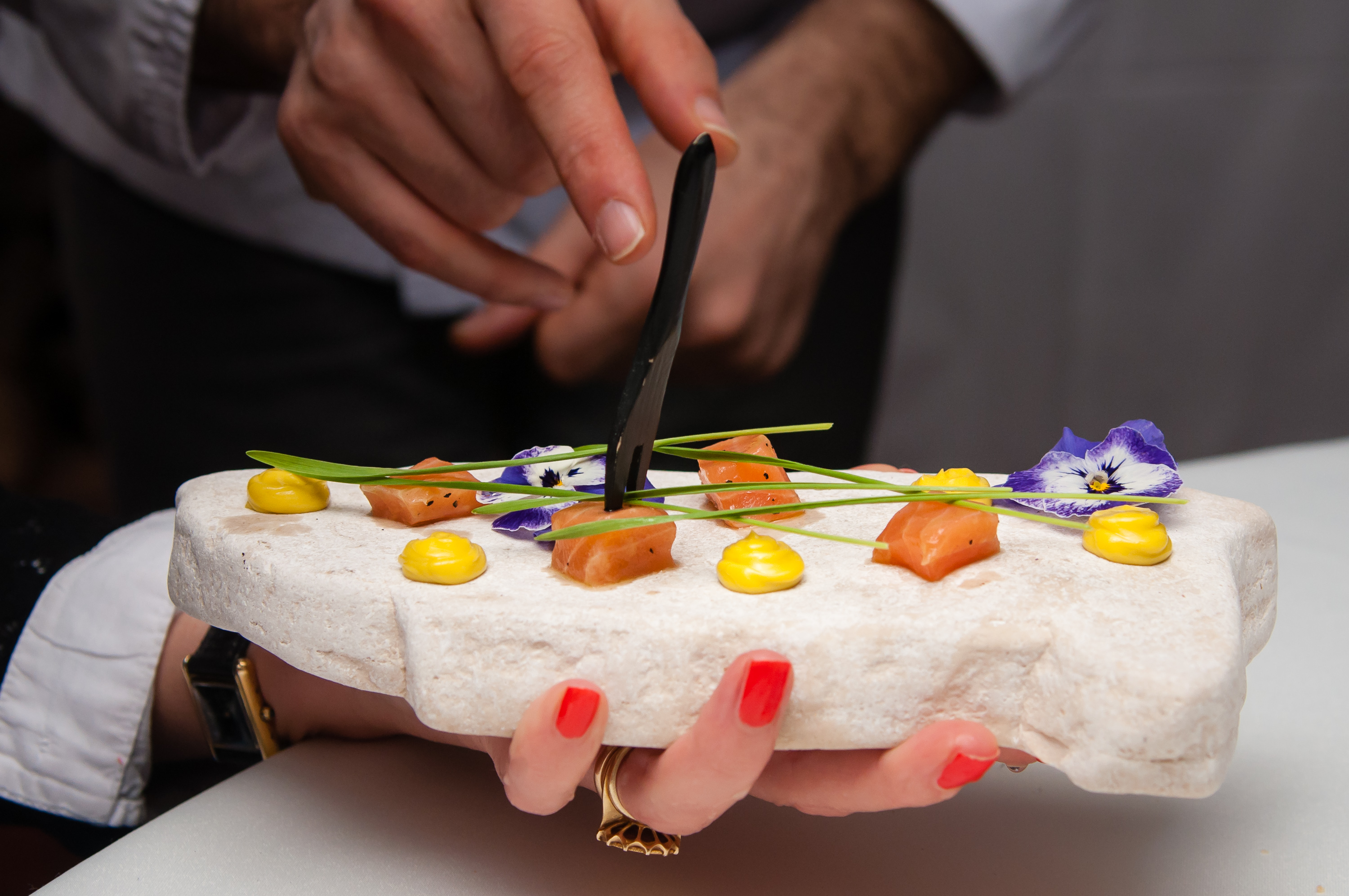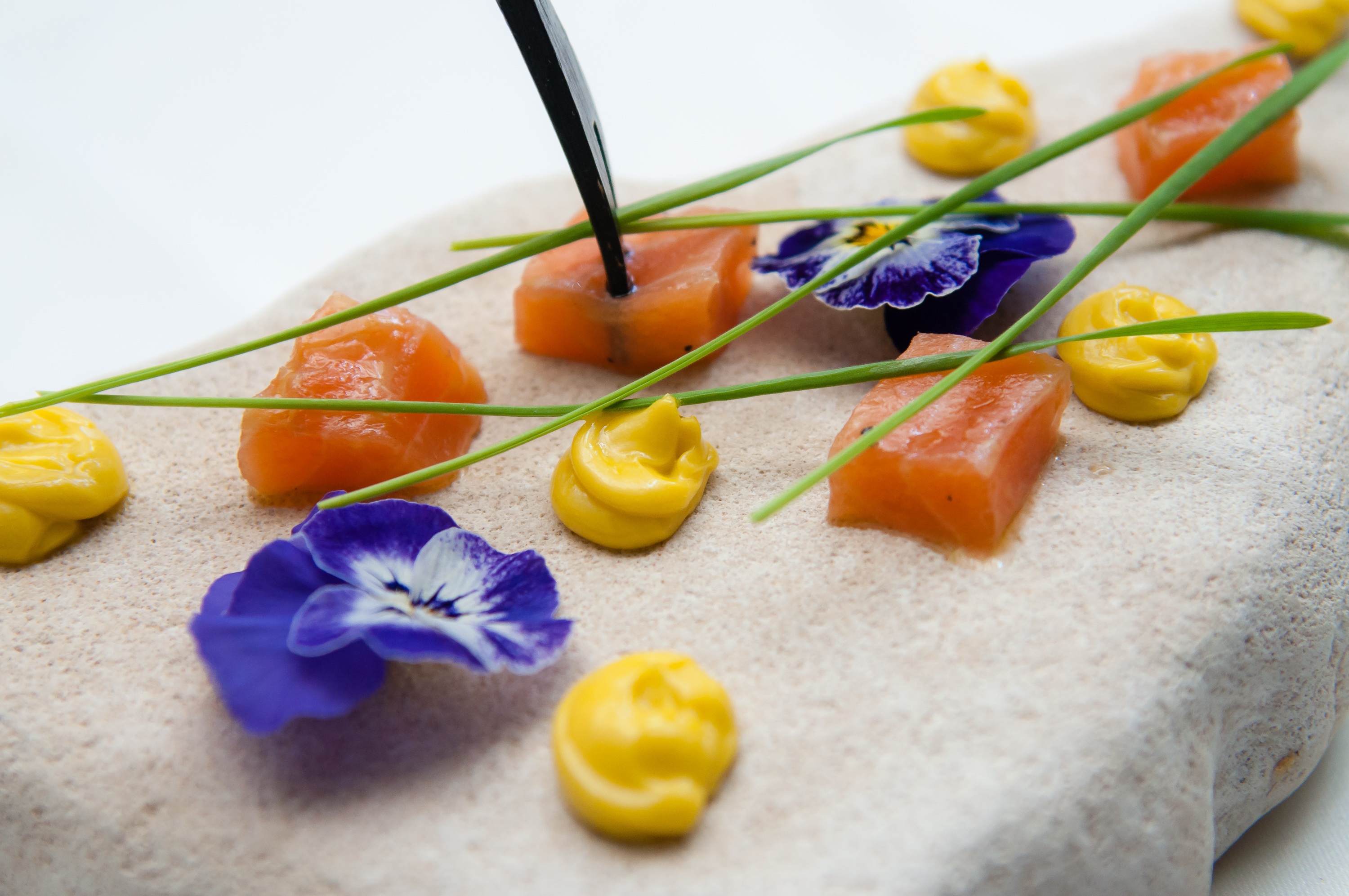 Next to the stone there is a glass with a small plate to cover the smoking of the wonderful gems… the trout eggs that are gently laid onto a puree of potatoes, cucumber and lemon.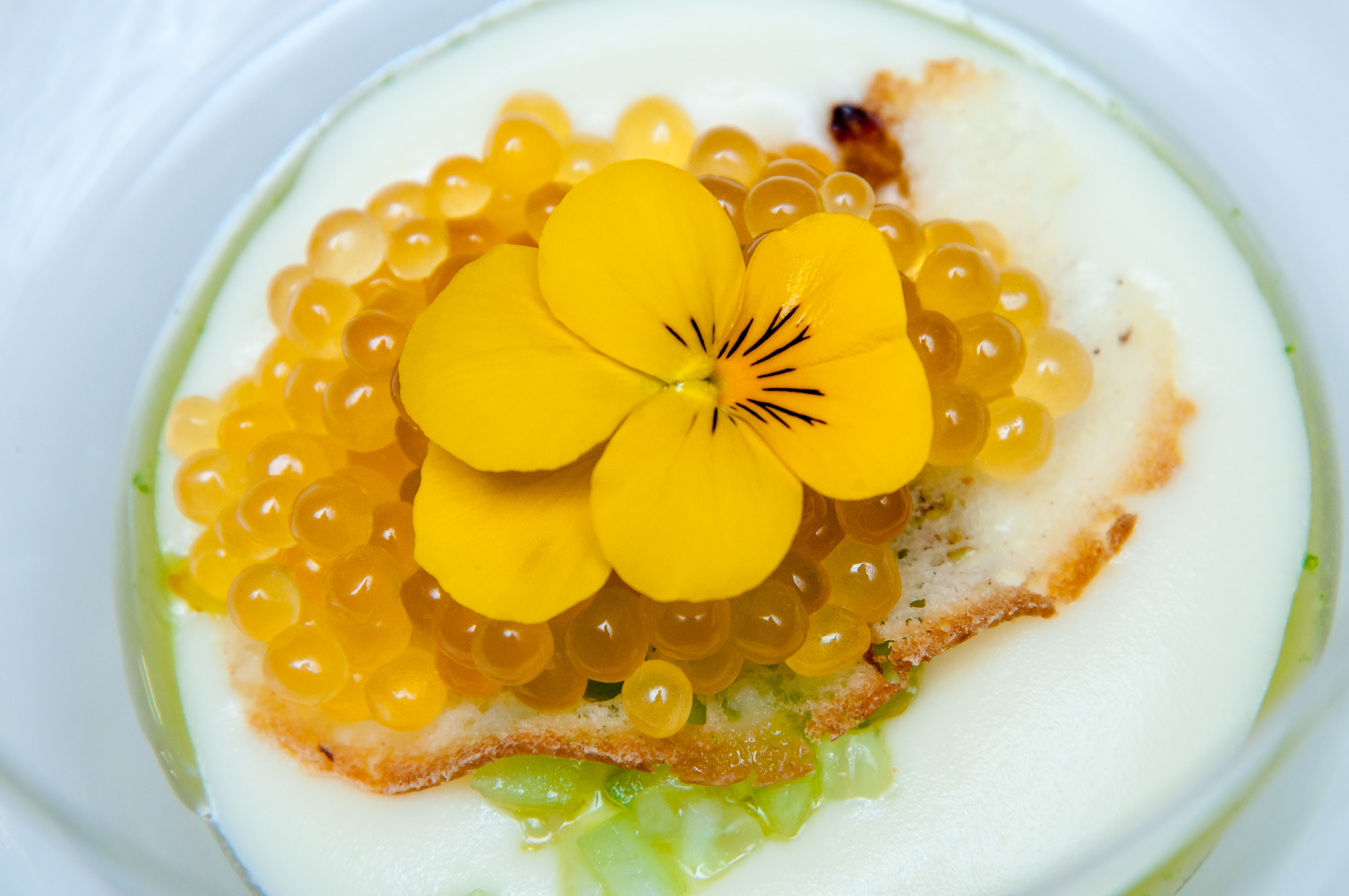 What to say, I didn't know if I should have been taking notes, immerging my hand, smelling the smoked eggs, tasting the trout or admiring the presentation. A complete experience, a full story. The trout was excellent, and my mind immediately went back to Sunday walks in Idrija and lunches with my mom and grandmother; I loved the Idrijski žlikrofi, and to follow the trout with homemade mayo was a must.
And here too there was trout and mayonnaise, but the taste was completely different! The trout was firm and compact, not at all viscous and without that mud-like taste that trout sometimes has (it depends on when it is fished).
The taste was actually quite delicate and reminded me of salmon a little 😉
I realize I'm getting a little side tracked, and I haven't even listed the dishes in order, but I hope I'm managing to properly describe this enchanted place.
I'll now tell you a few more details about the dishes, a little faster to not steal too much of your time, and starting from the beginning…
The bread is served with a cream which is a family tradition of theirs: horseradish with apple, yogurt, boiled wine and lemon (a little variation because traditionally lard and garlic were used).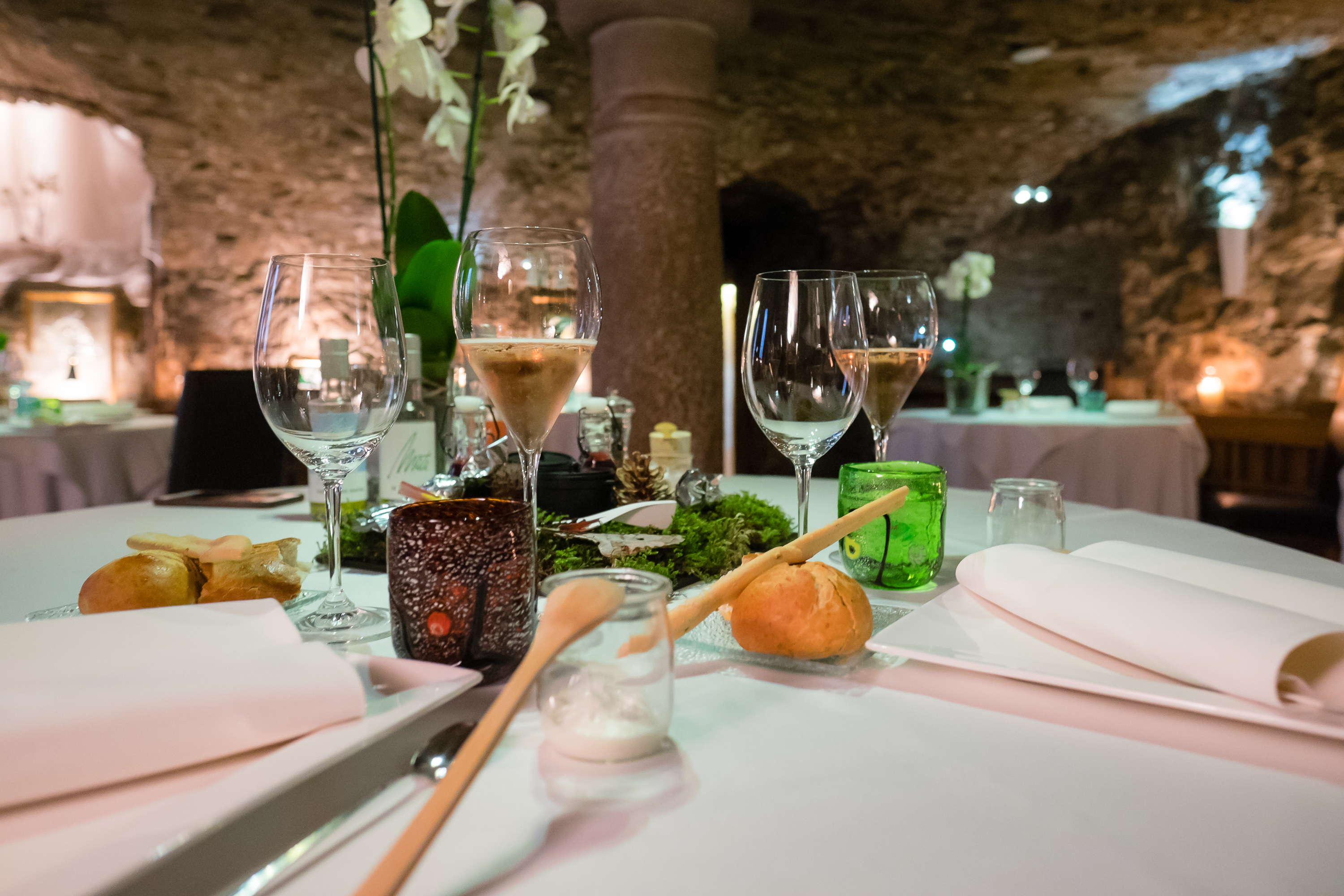 The meal starts with a welcoming "January February"; Tomaž tells me: "After the holidays we traditionally don't use meat or fish". It's a plate of musk with aluminium in the shape of a sweet that contains a bonbon of olive oil and a leaf of Treviso red radish with an olive oil mayonnaise.
On a spoon a tea (in aspic) of olive leaf and red turnip. In a small pan a cream of fresh seasonal vegetables with dried red rose.
And what's in that little bottle?
"Drink from the bottle as if you were at home, there's red turnip, radish and olive juice"!
If this was their welcoming I could already have imagined that the lunch was going to be incredible!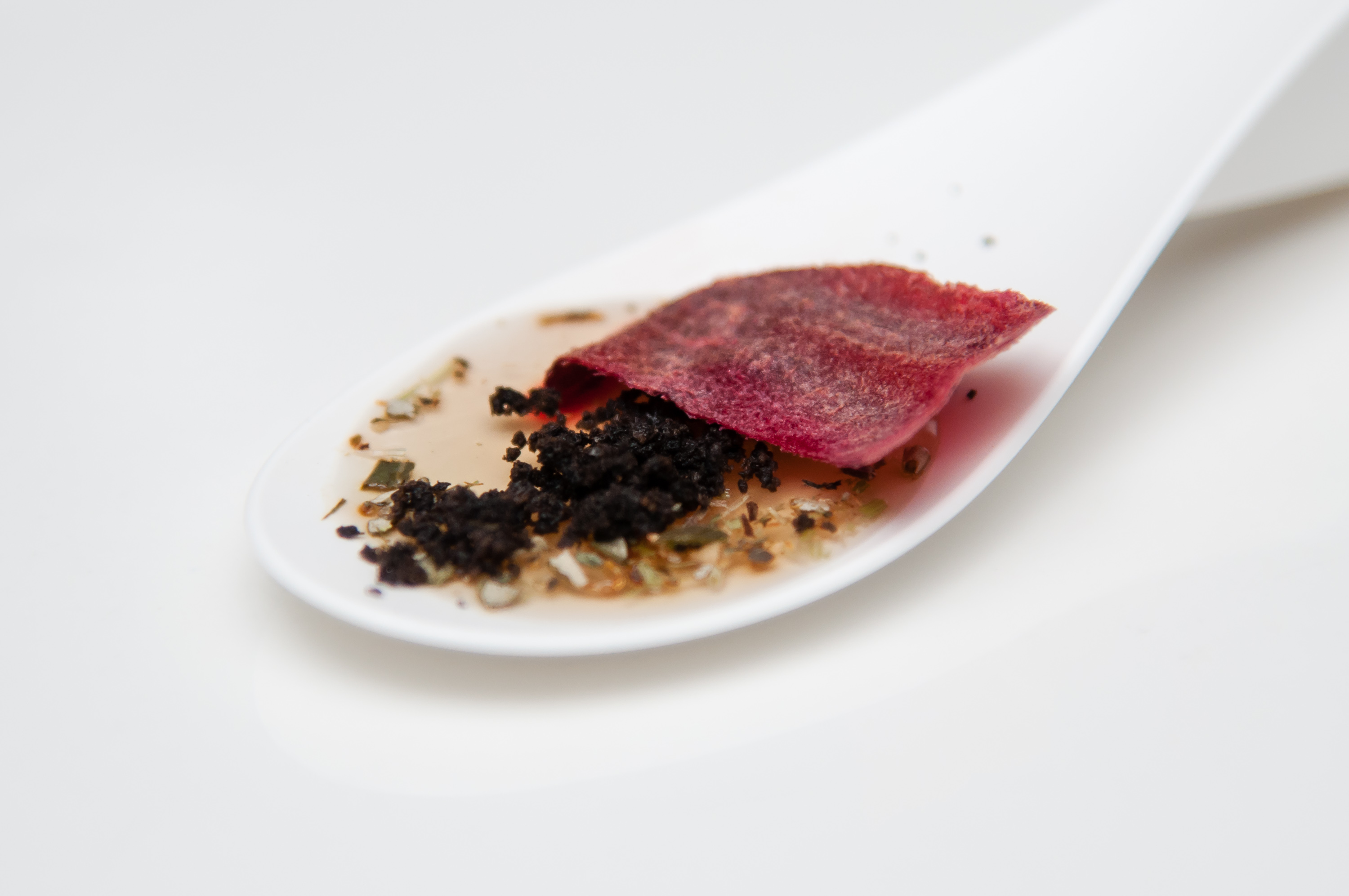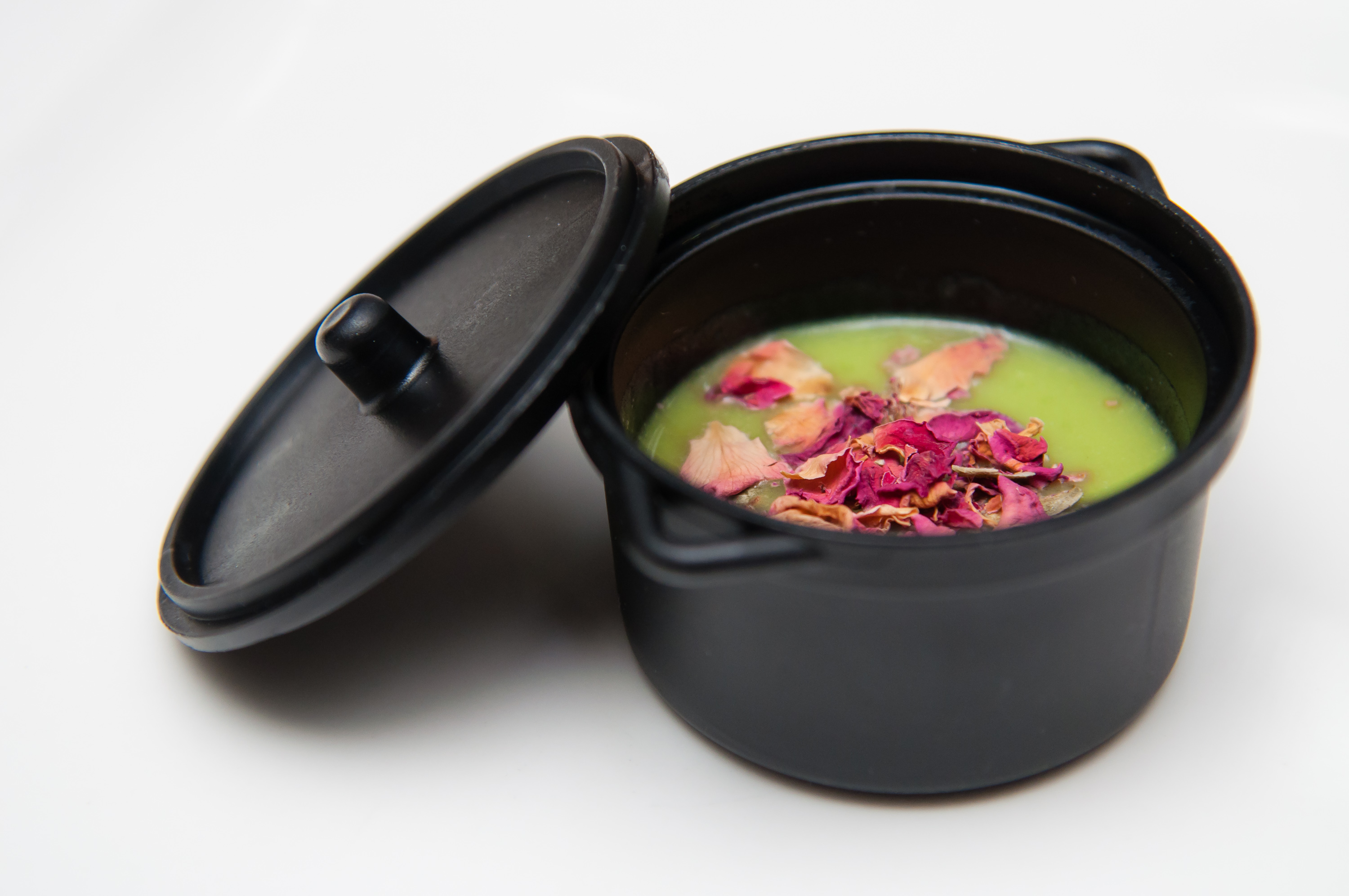 All this was followed by a traditional plate from the Slovenian coast: anchovies.
But there's a story here too:" This is a simple dish, that I came up with after seeing a fisherman on the Island of Pago that was eating an anchovy sandwich, with seasoned pecorino cheese and pepper. What's more, each bite was alternated with a bit of tangerine! I wanted to recreate that memory, presenting it in a delicate way and trying to find the right taste balance."
My plate of anchovies is on the way, with fresh pecorino cheese and a latteria cheese from the Valley of Vipava. There's no pepper but some squid ink to remind you about it, and there's even small bits of bred and everything is carefully set out upon some orange oil.
But the best flavours come from the 3 hours of marinating the fish in olive oil, rosemary and lemon.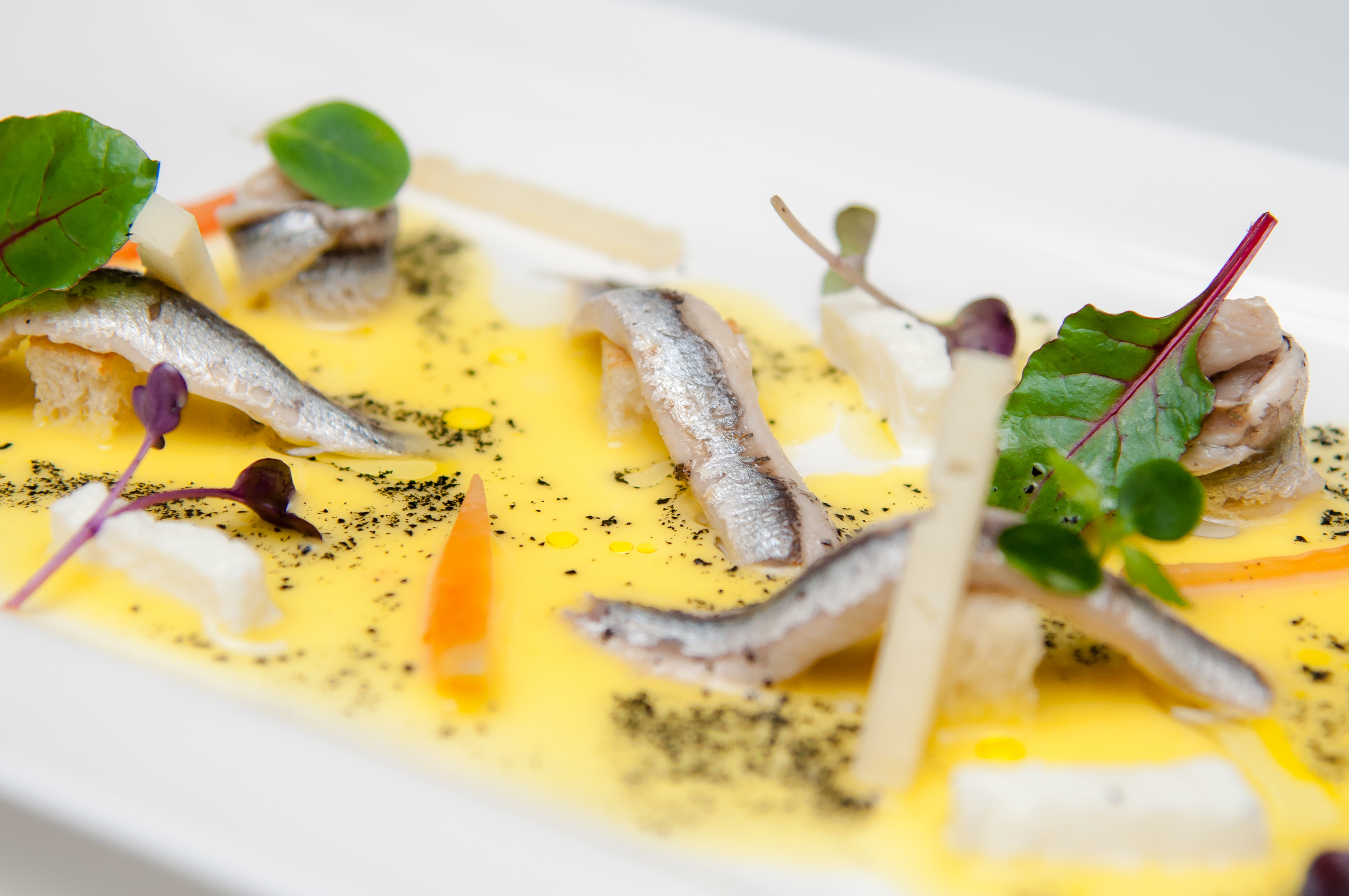 We continue with sea flavours now, with a platter that could almost remind you ofthe traces that a snow-plough leaves on the ski slopes: scallops!
The cream that accompanies the sea food is made with shell of scampi and the coral of the scallop and as you taste it you feel the mini lemon caviars, a game of acidity and texture that contrasts the scallop flavours.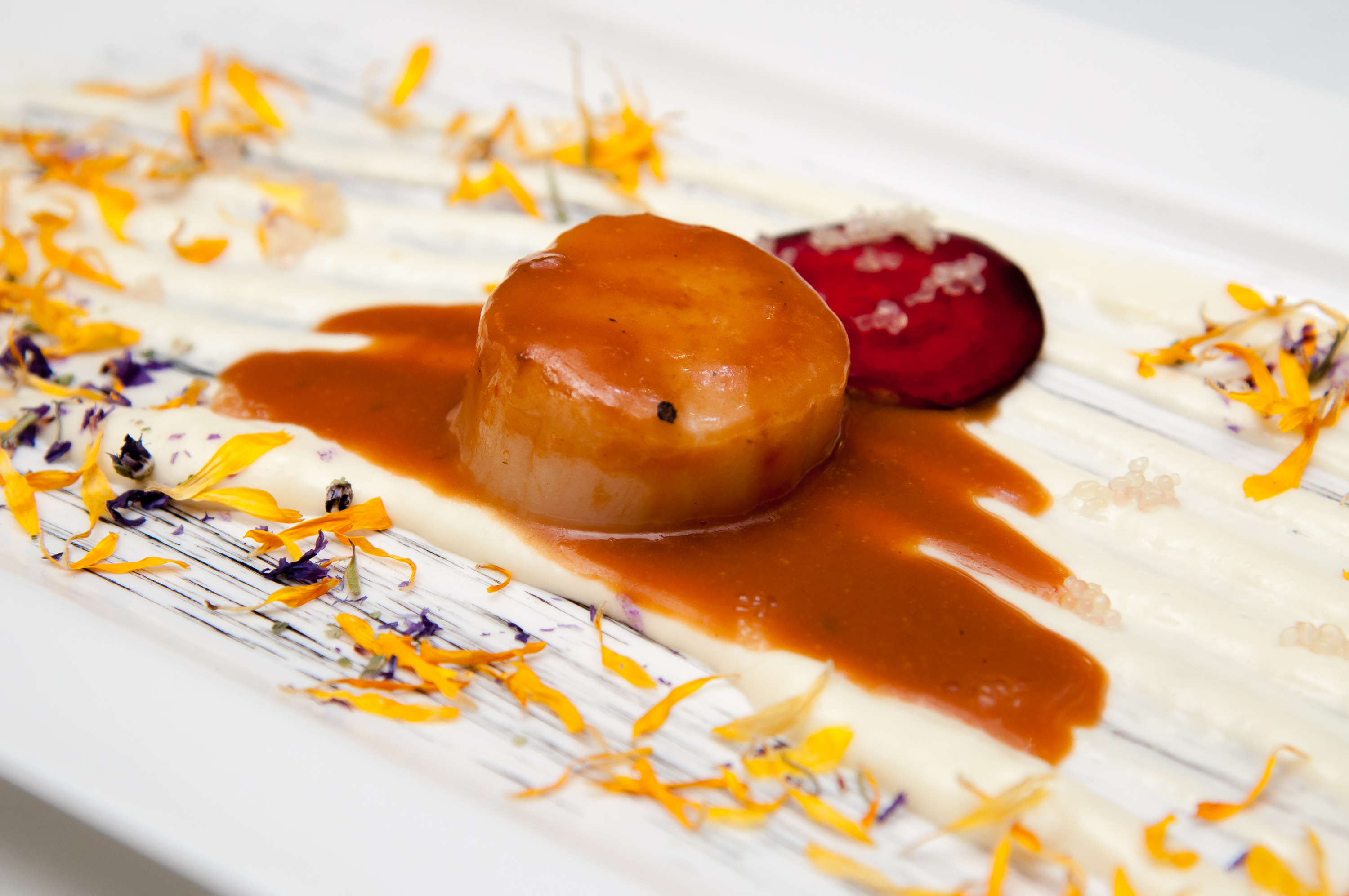 And among all the flavours, something that reminds me of my grandmother's cooking!
Dumpling with beef broth, egg and truffle. As traditional in Slovenia, the broth is left on the table and… I can't resist!! 😉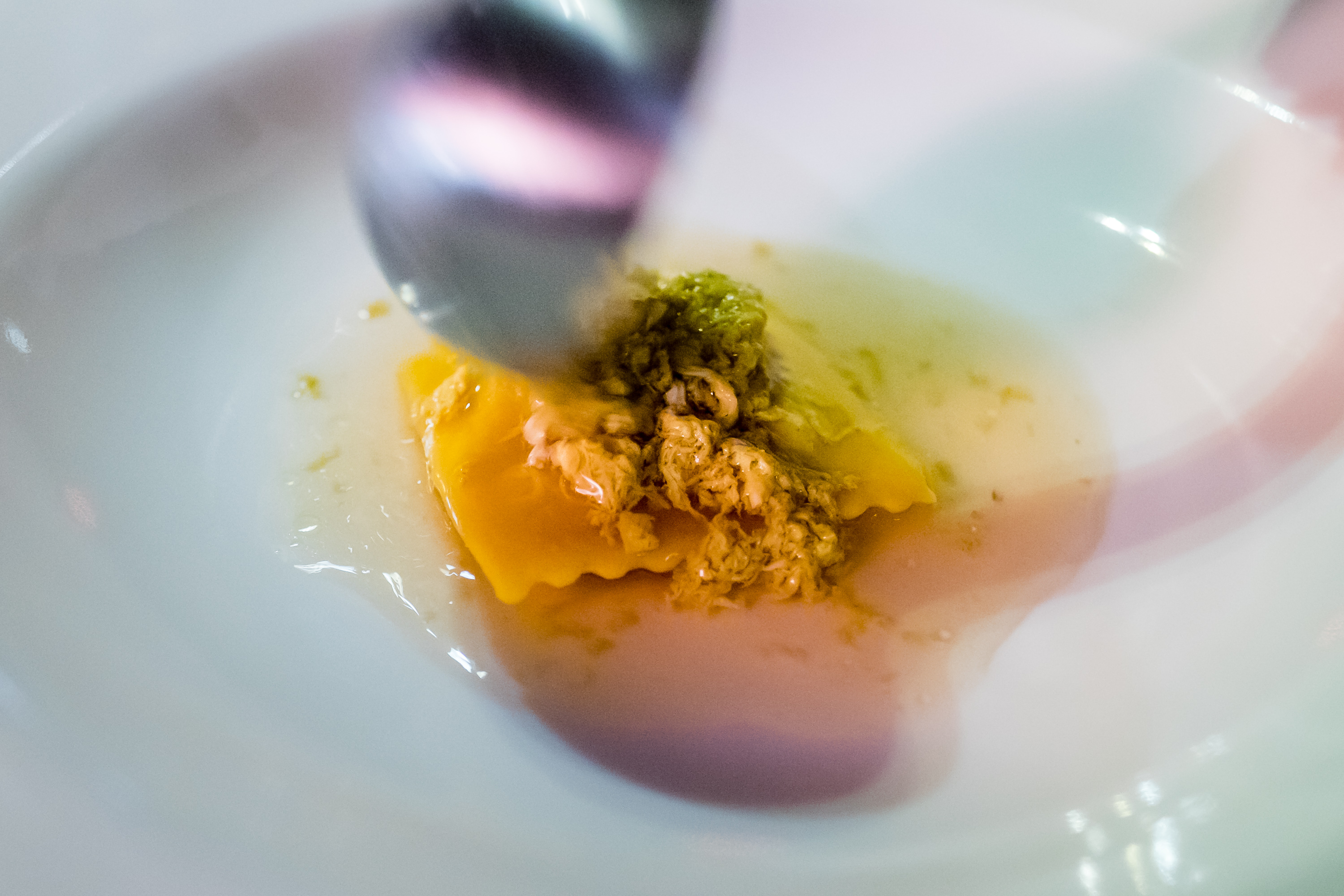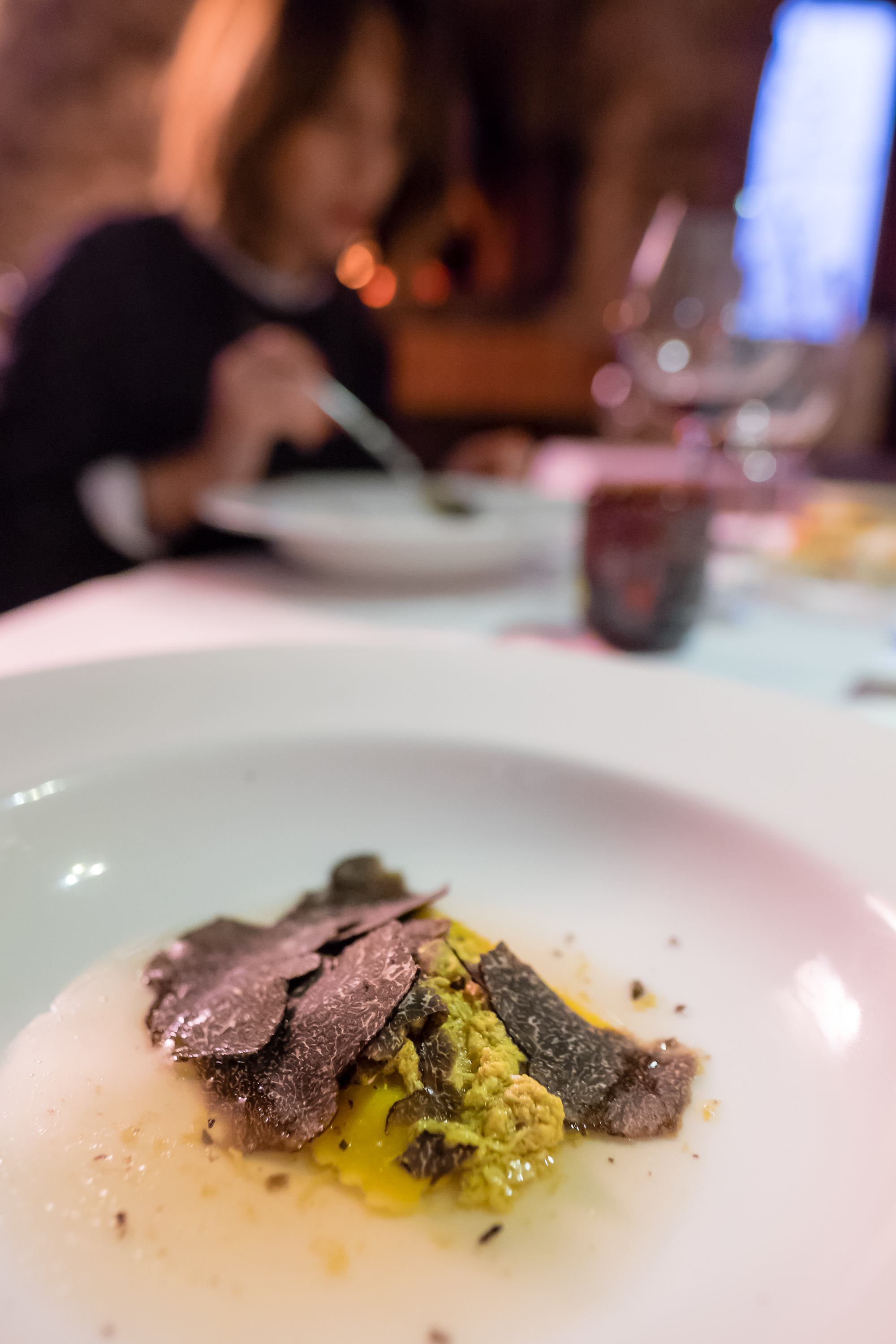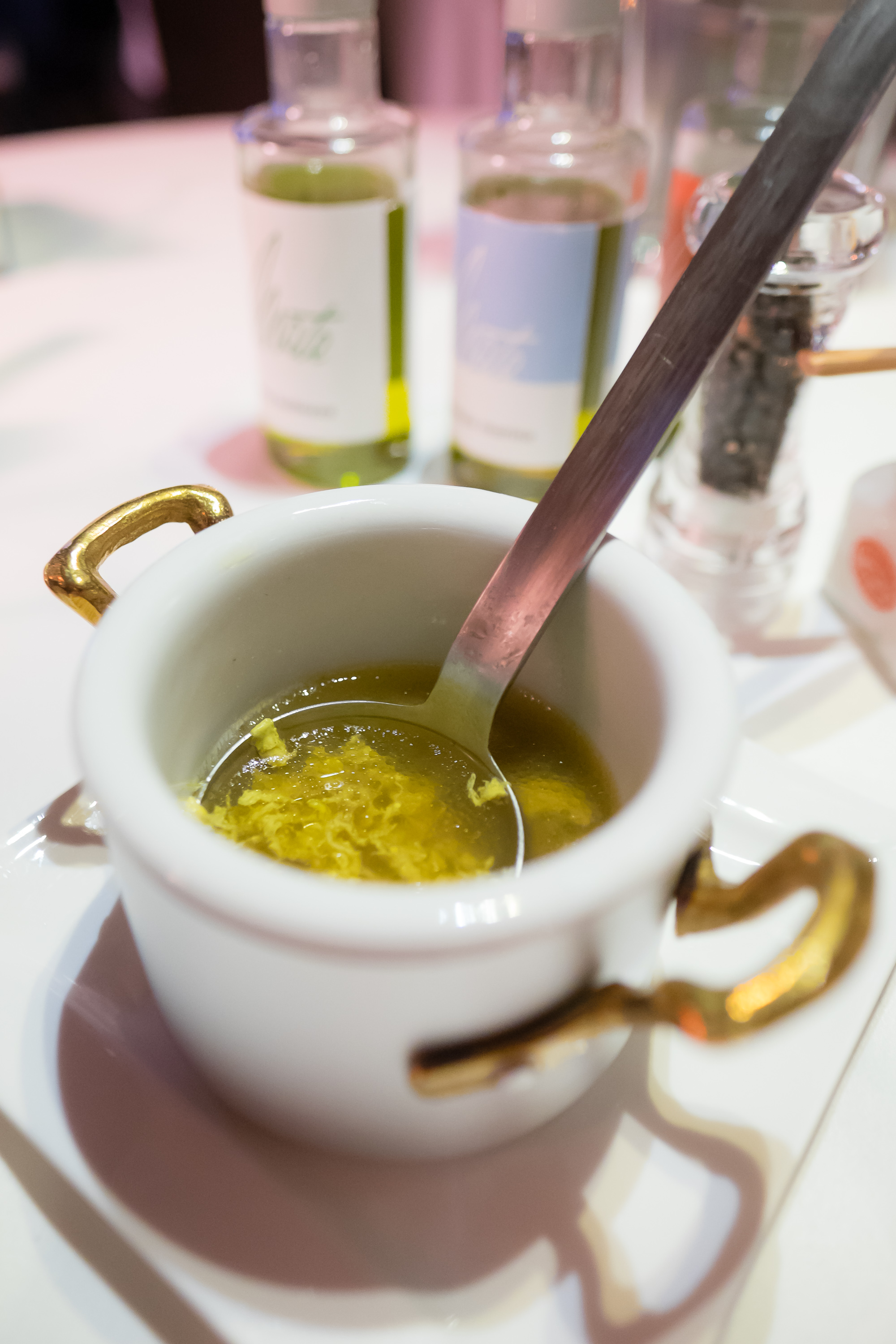 And among all the flavours, they serve the rose of Gorizia with an egg and a light bean cream and the classic pasta that is always served with bean soup: the ditalini.
And now a touch of crunchiness; the ciccioli (small munchies of pressed pork fat): full of taste!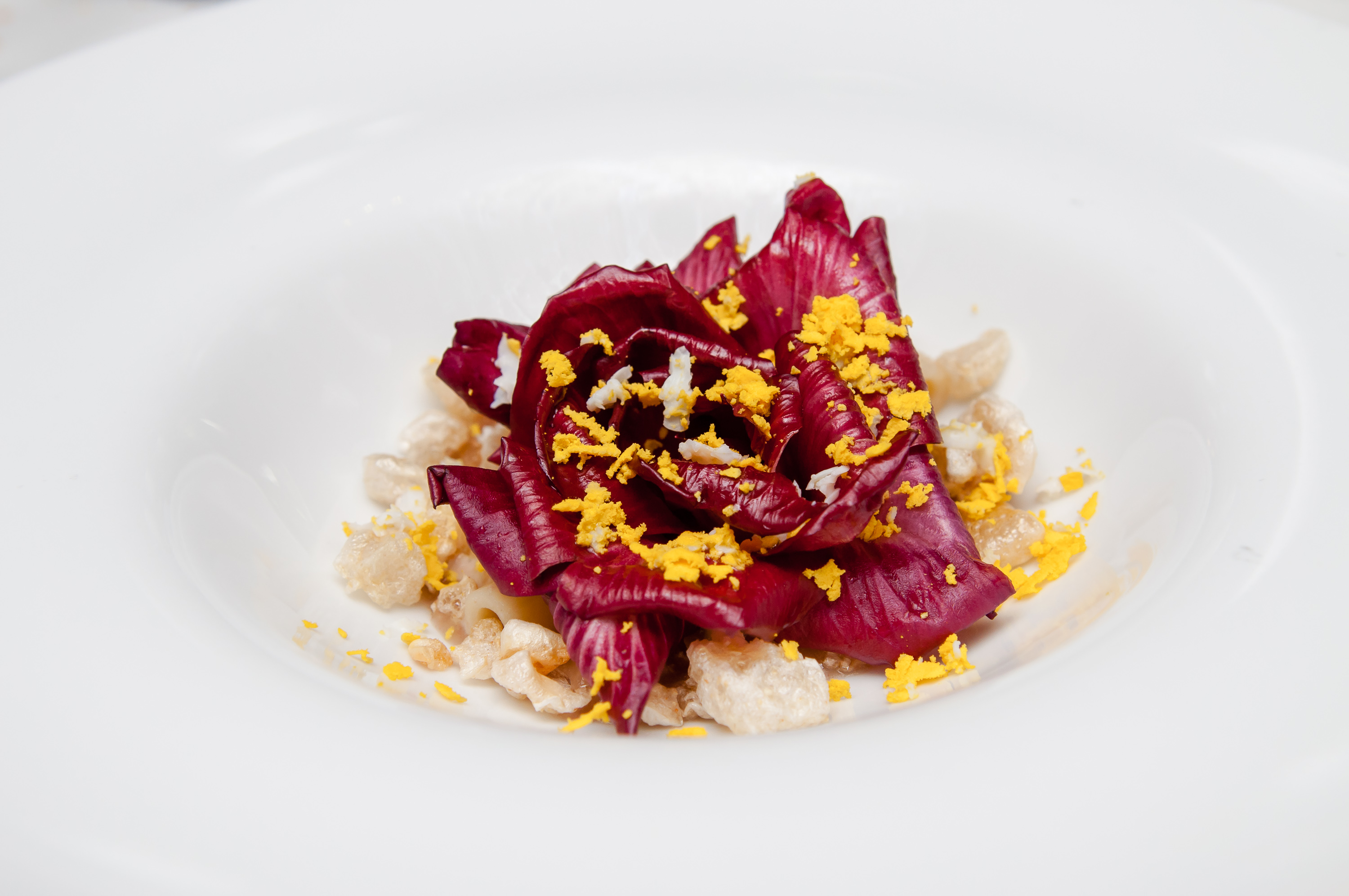 It's now time to taste the favourite Kavčič dessert, the lemon ice-cream with gin and tonic aspic, all surrounded by the scent of juniper from fresh branches that are set on a dish with hidden dry ice. Once they are placed on the table, the waiter pours water over them creating an invasion of smoke on the table, that slowly dissolves towards the floor.
The scent of juniper is almost intoxicating, it's like walking around the woods of Slovenia!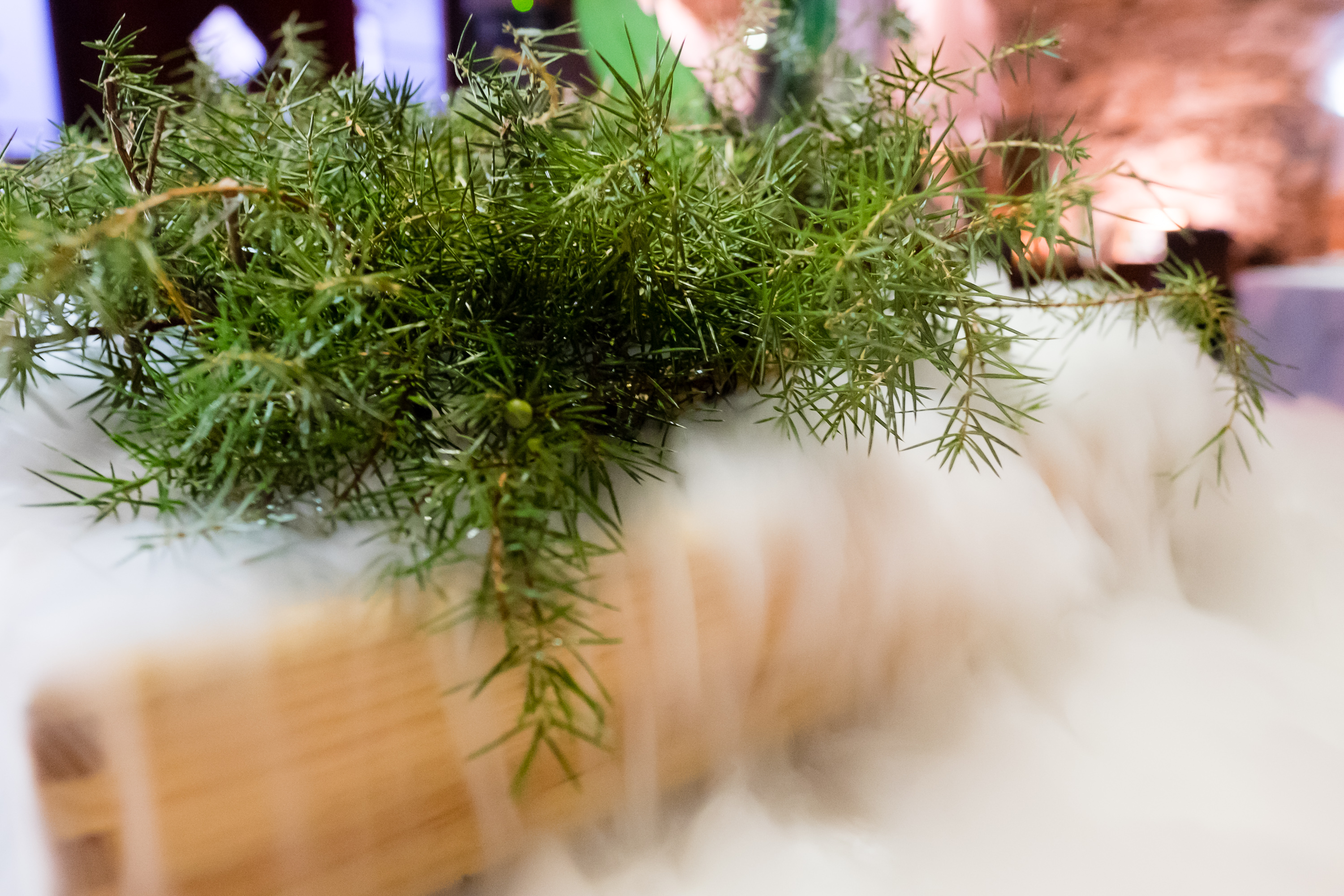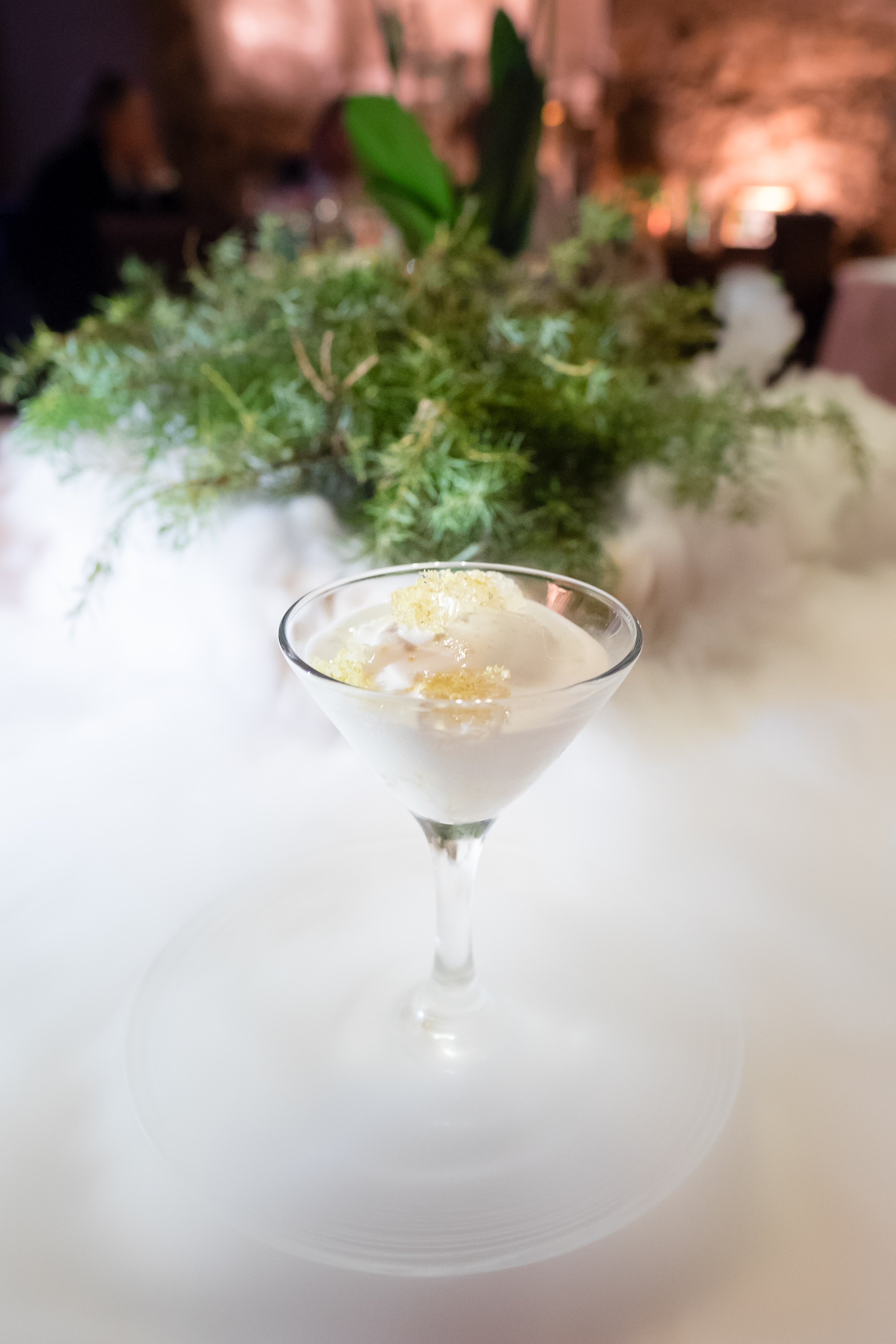 To end with, they present an empty plate, with just a few brush strokes in a fruit of the forest colour.
It's the closing act of the show: the dessert.
Tomaž presents the dish as a traditional dessert, an apple strudel and as he comes around to the table he pretends to trip and throws a sphere onto the dish that turns out to be a ball of dark chocolate; as it meets the dish it separates into different parts, and the fresh apple spills out, the cinnamon ice-cream and raisins.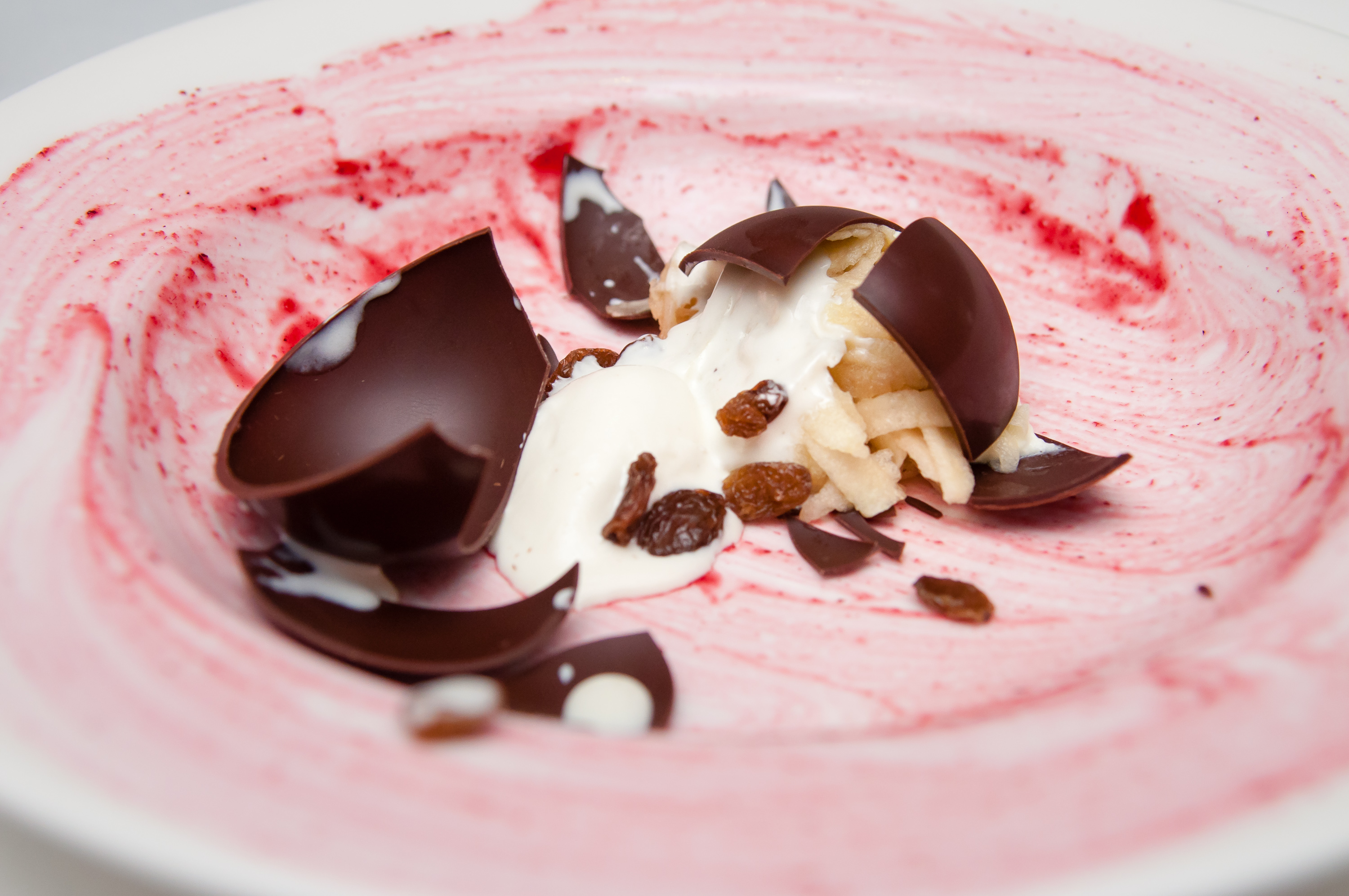 With a bow the curtain closes, but I'm not ready to leave yet, so I ask for a cup of coffee and another dessert (a tiramisu served in an espresso cup), and stop to exchange a few words with Flavia, Tomaž's lovely partner, that has a very important part in organizing all the catering and events. It's well know that behind every great man there is always a greater woman ;-)!
But now it's almost 6 pm and their guest is starting to "smell", so I get ready to leave this incredible place, hoping to be back as soon as possible.
Bye Tomaž and Flavia, goodbye Pri Lojzetu and see you soon Zemono!
Ph. Andrea Zangrando