After being closed for a brief period during the holidays there are changes at the Bastianich home.
For whoever hasn't had the pleasure to visit yet, the Orsone ewas originally divided into two separate areas: a tavern where you could eat excellent American style burgers and sandwiches on wooden tables set with simple placemats and a Restaurant, an exclusive and refined place, with long white table cloths, flours, leather chairs and very few tables for couples; it's not a place for groups of friends.
Do you remember it? I went there last year and it was like this……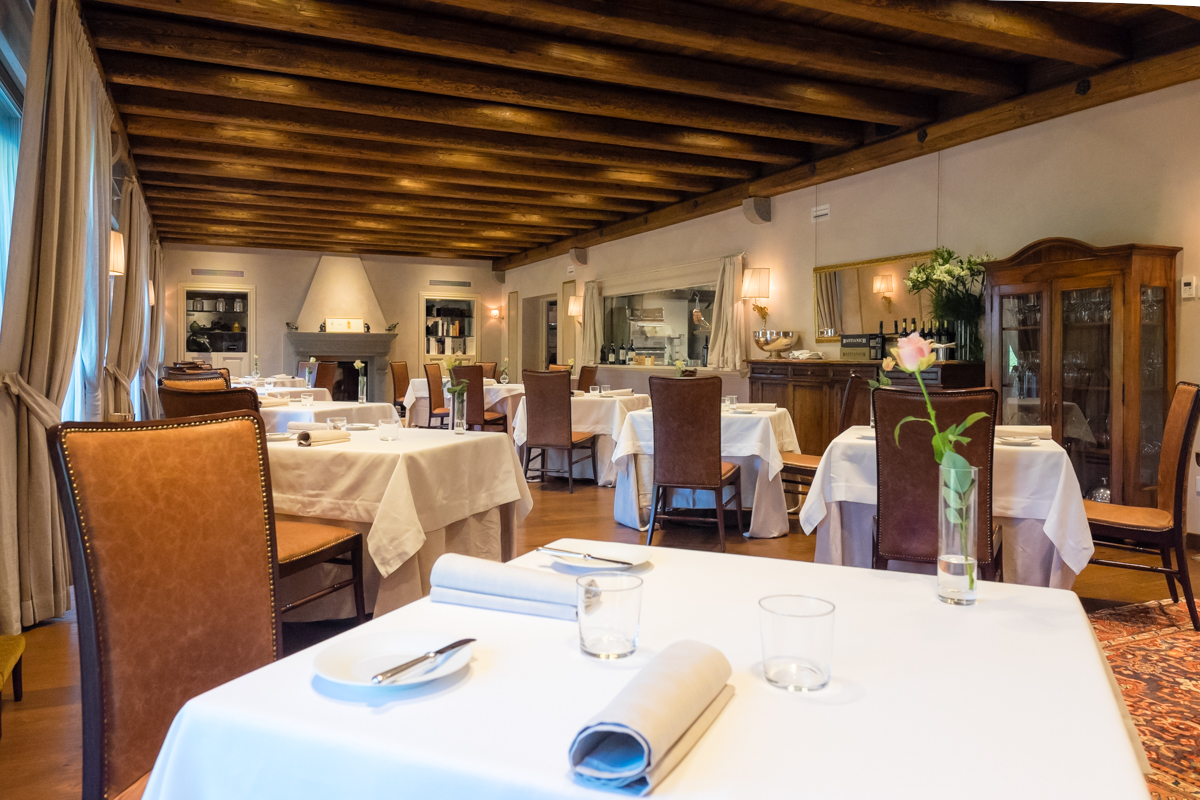 I'm going back there today, after being in touch with Lidia and Joe, to see how they restyled this lovely little restaurant.
As soon as you walk in you're welcomed by the warmth of a nicely organized room, which is no longer "private" but a large open environment that unites what before were the tavern and the small restaurant with one main purpose: to make you feel cuddled and comfortable.
The tables no longer have white cloths but simple place mats, a setting that reminds me a lot of American diners.
At the back of the hall, next to the fire place, there's a little relax area where children can play and draw on a carpet, while mum and dad enjoy an after-dinner drink, comfortably sitting on leather armchairs.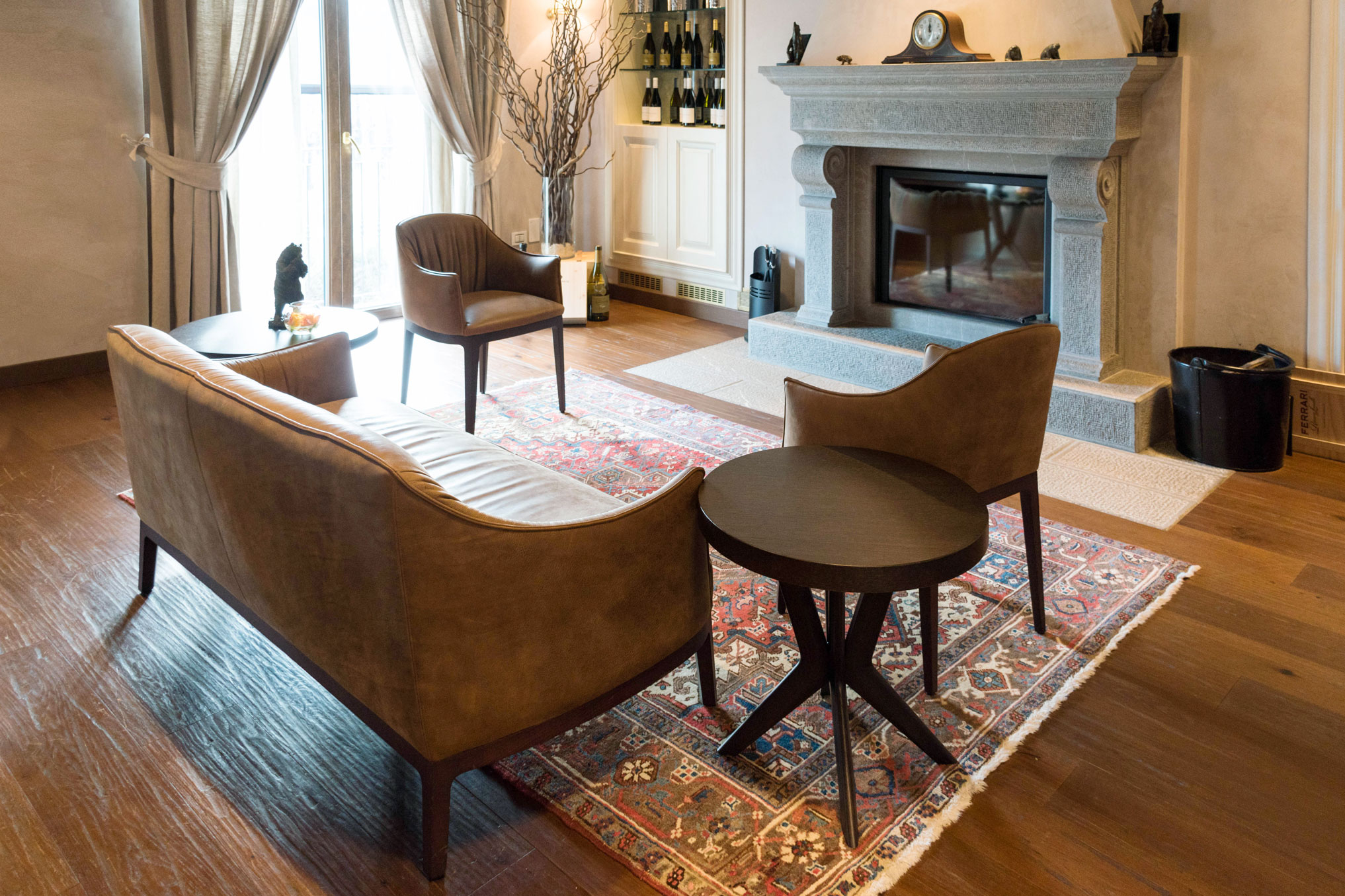 Next to the relax area there's a common table, right in front of the large glass separè that looks into the kitchen, where for the first time the Orsone welcomes larger groups of up to 10 people.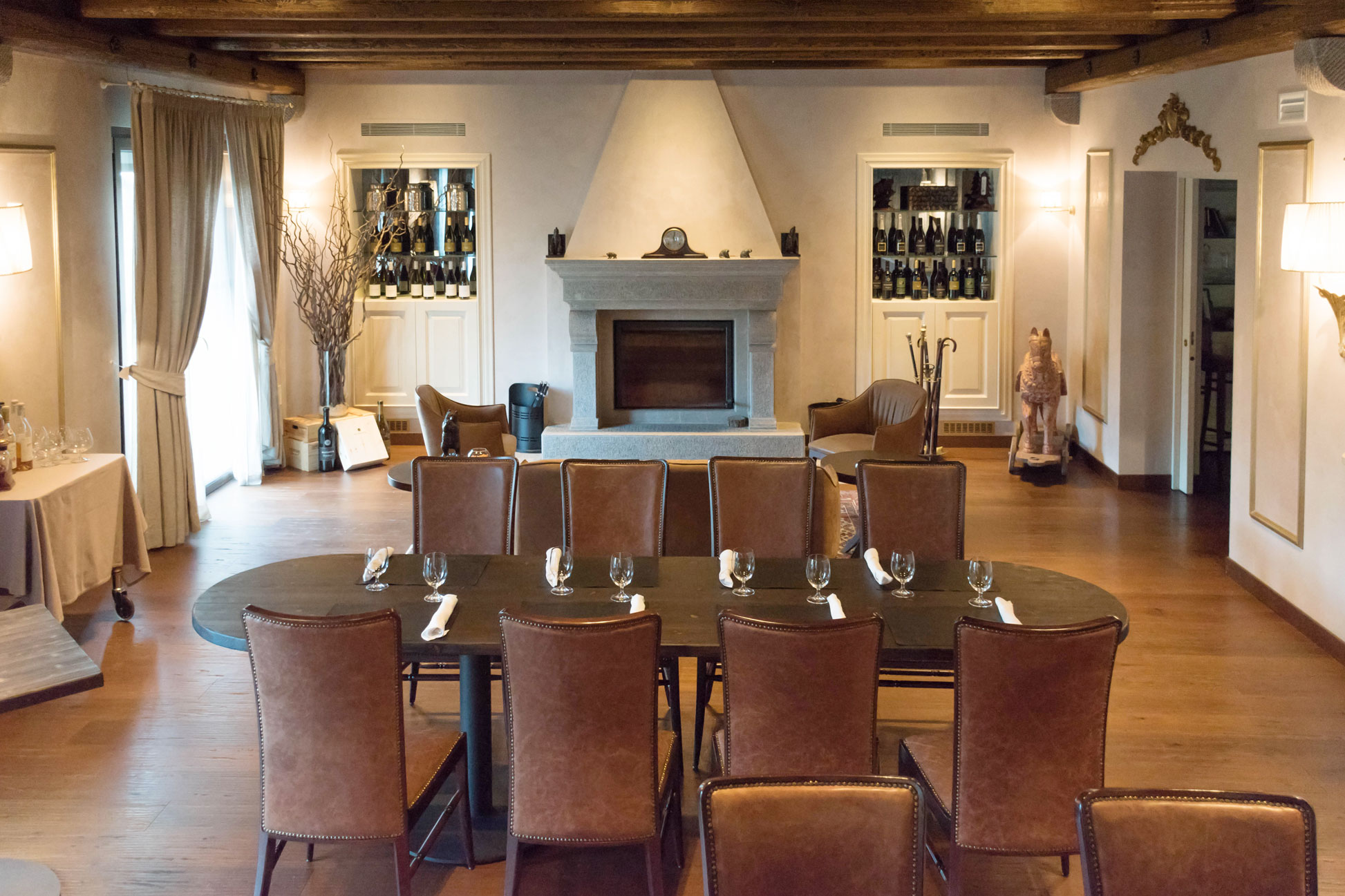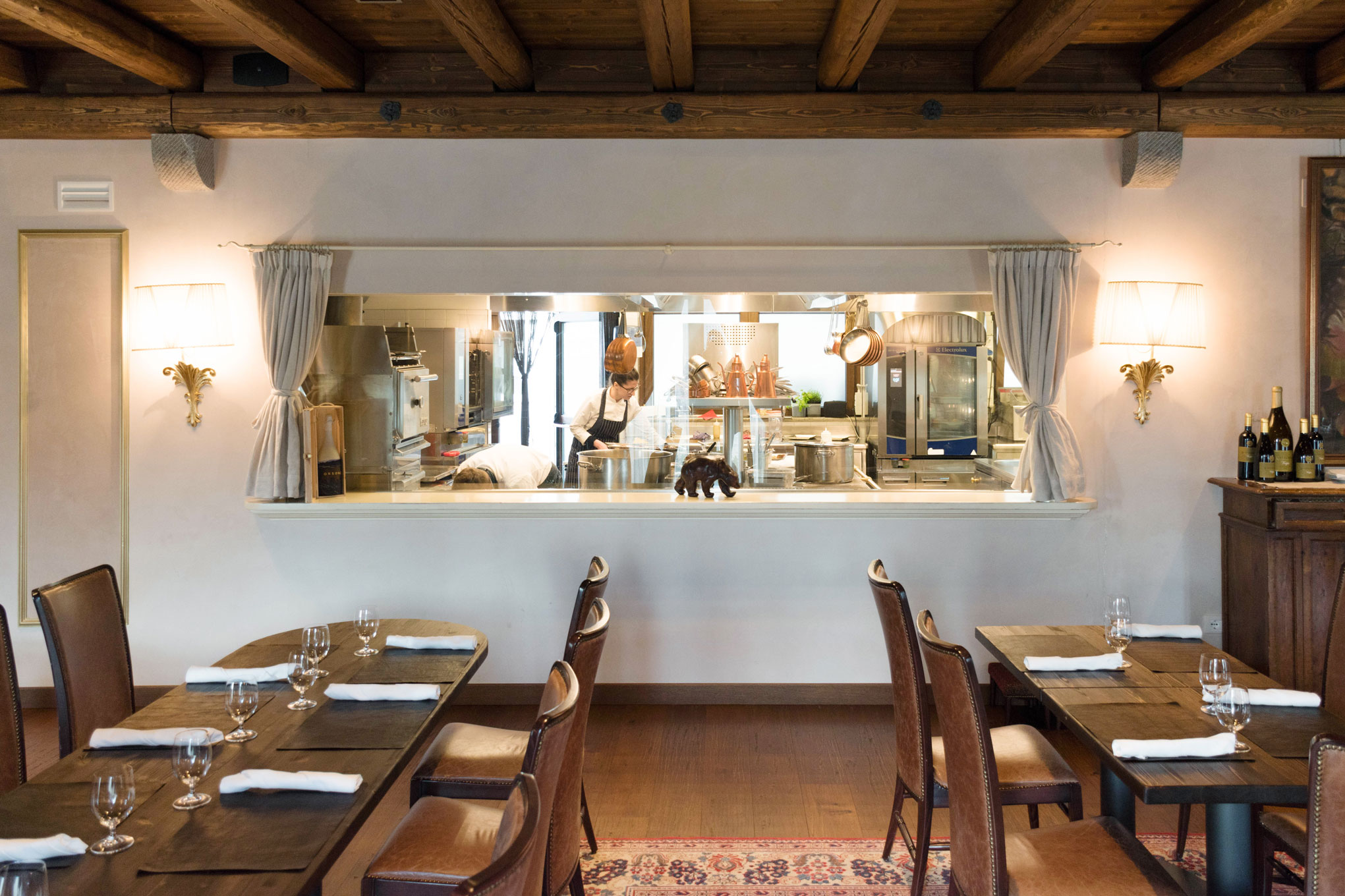 To keep an idea of intimacy and exclusivity, there's a chef table, where you can be served directly by the chef from the kitchen, and upon request the table can be isolated from the rest of the room by closing some sliding doors.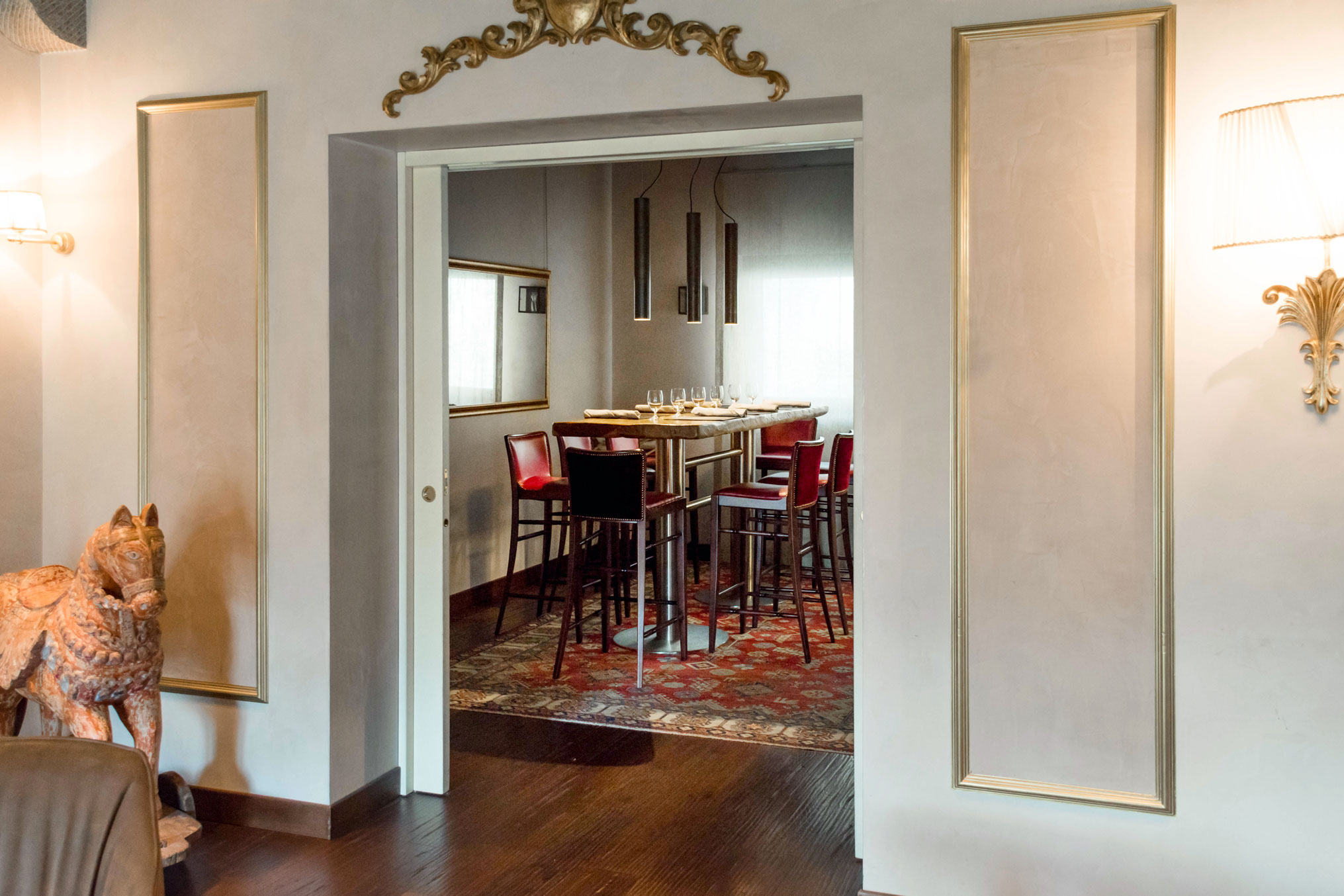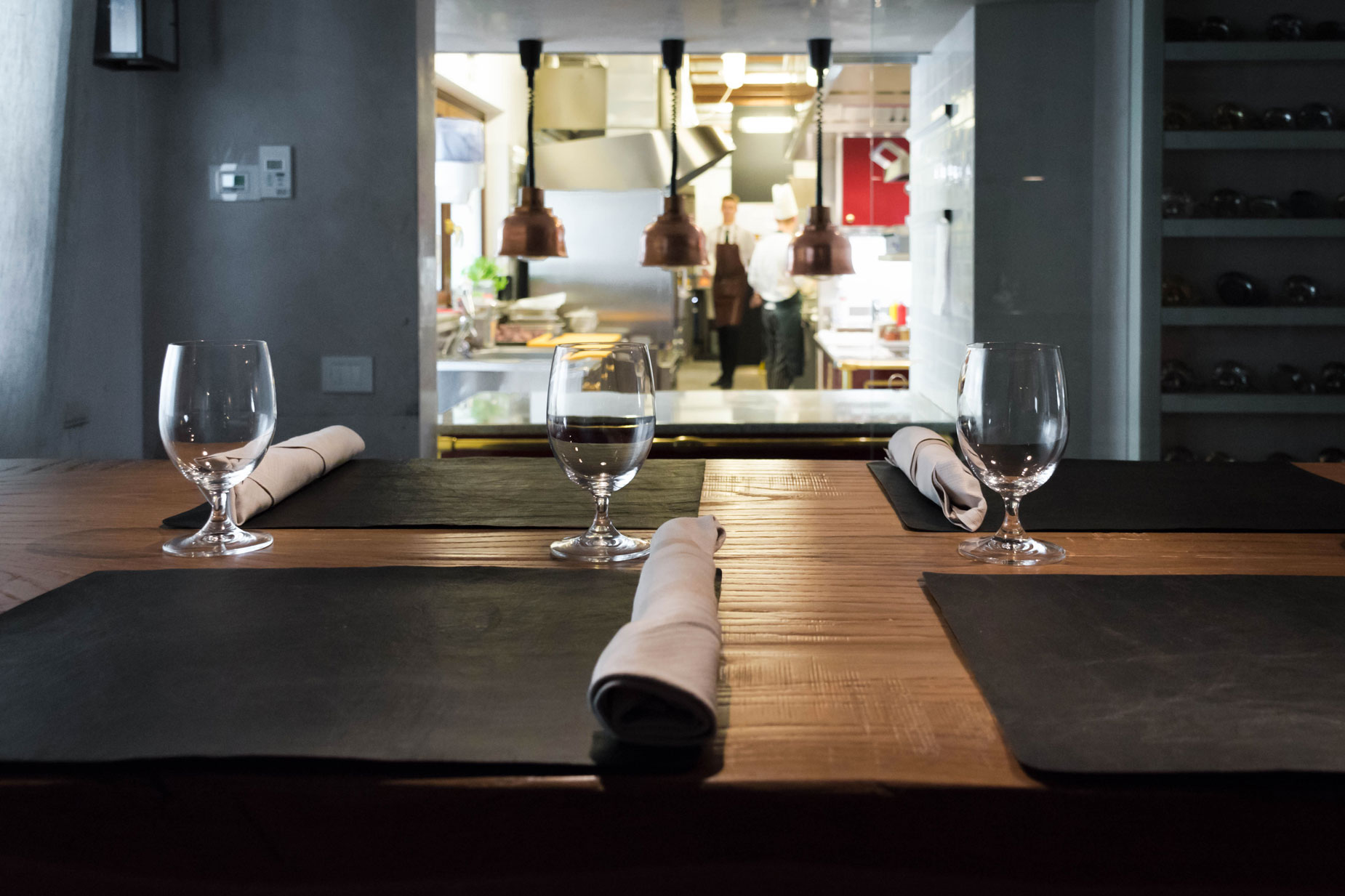 And table bookings? Those are American style too…a "walk in" style where half the tables can be booked and the other half are for whoever gets there first.
There's also a long bar-counter where we can decide to sit and taste these American flavours comfortably sitting on a high barstool 😉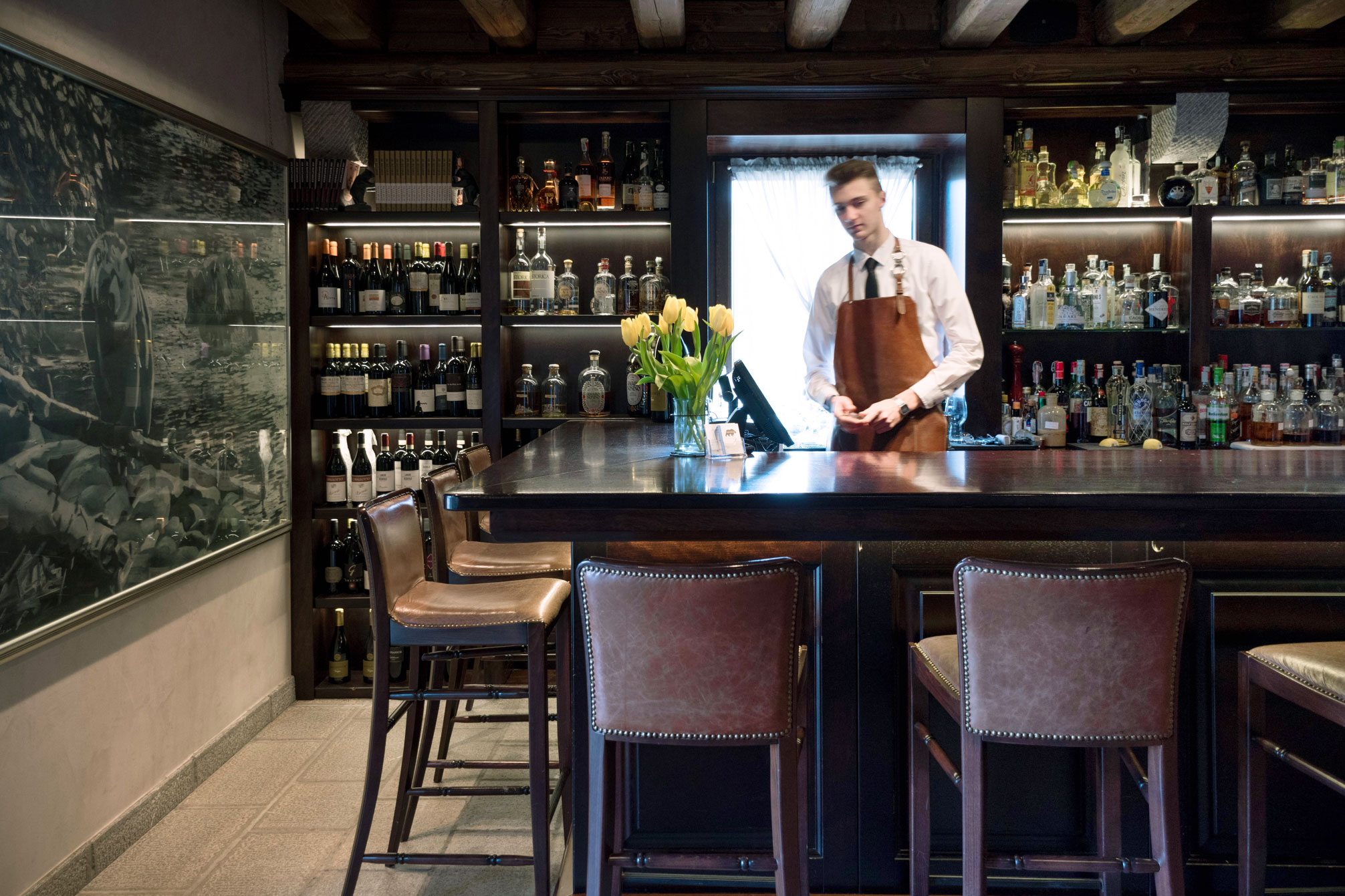 The first impression is wrong because they are not using the menu of the previous "tavern" for the new restaurant.
To my surprise the menu doesn't only have the classic burgers and sandwiches, but lots of excellent starters and main courses with meat or fish.
A simple and tasty menu which combines the traditional food from Friuli.
The prices are excellent, the starters are between 9 and 14 euros, the first courses range between 12 and 14 and the second courses are 20 euros!
But it's time to taste a few and I'm never worried about tasting new flavours!
With a glass of Vespa Bianco from 2014 (a blend of Chardonnay, Sauvignon e Picolit) I'm served an egg Toc' in Braide cooked at 65° for twenty minutes, with a soft polentina, cheese fondue and black truffle! What can I say… a real delicacy!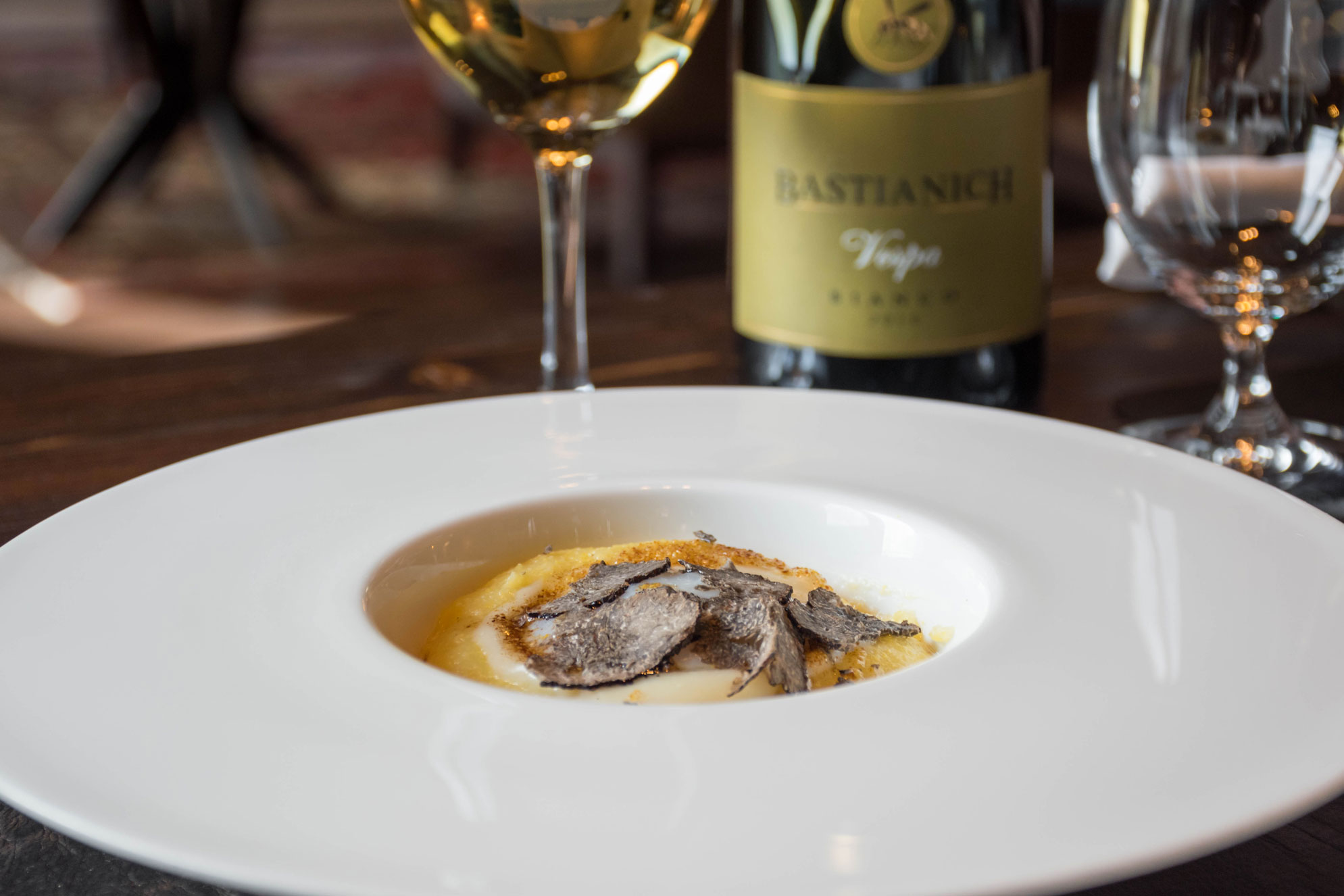 To refresh your palate, they also serve a special salad called Lidia, 25 different vegetables like shoots, root salad and flowers! Look what a wonderful display of colours, creating such a colourful salad that any child would love it 🙂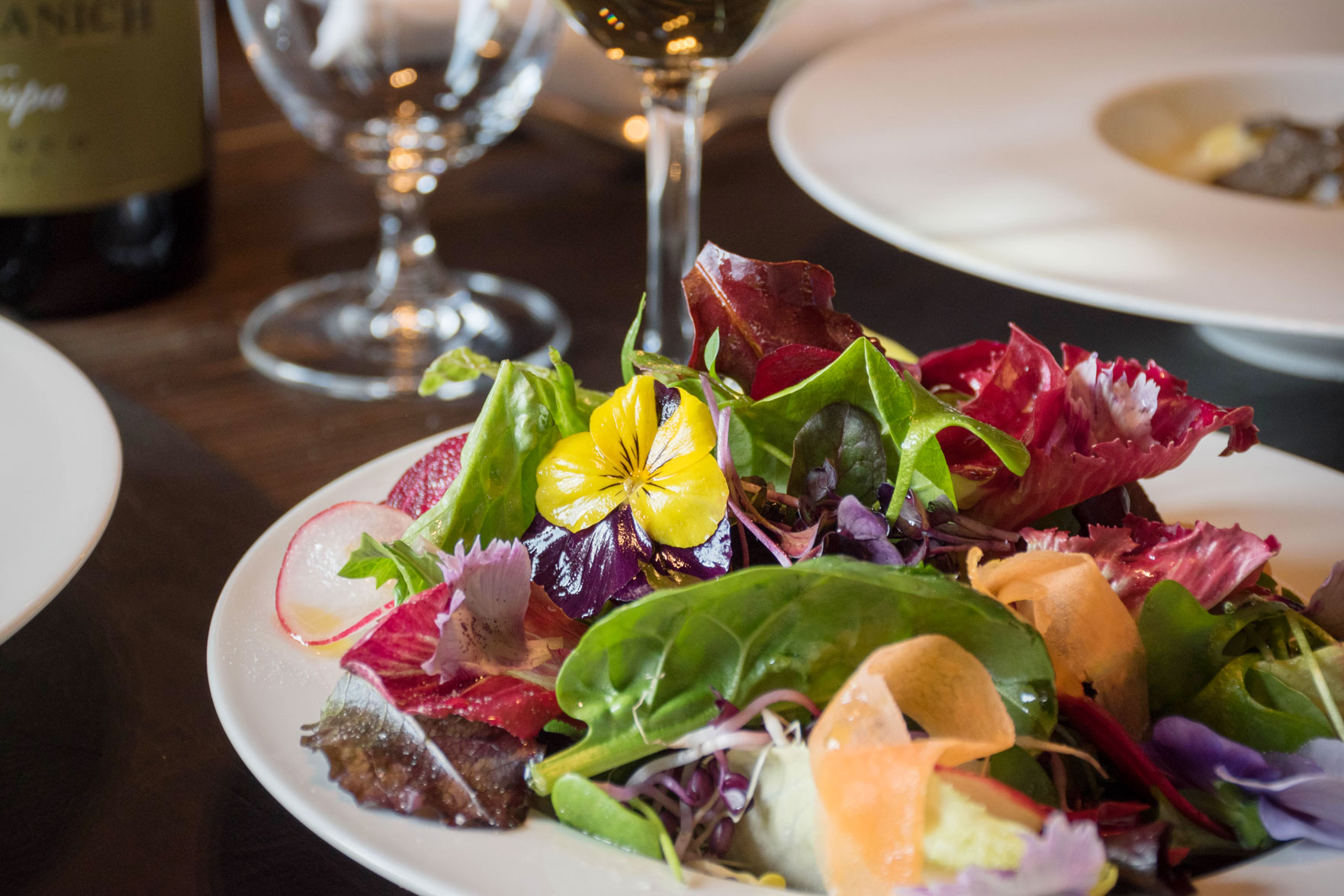 And after, with a fresh and "clean" palate, they serve a French recipe with a special ingredient: a slice of toasted bread with braised Foie gras de Canard, with Schiopppetino cooked must, orange sauce and peanut butter on bread.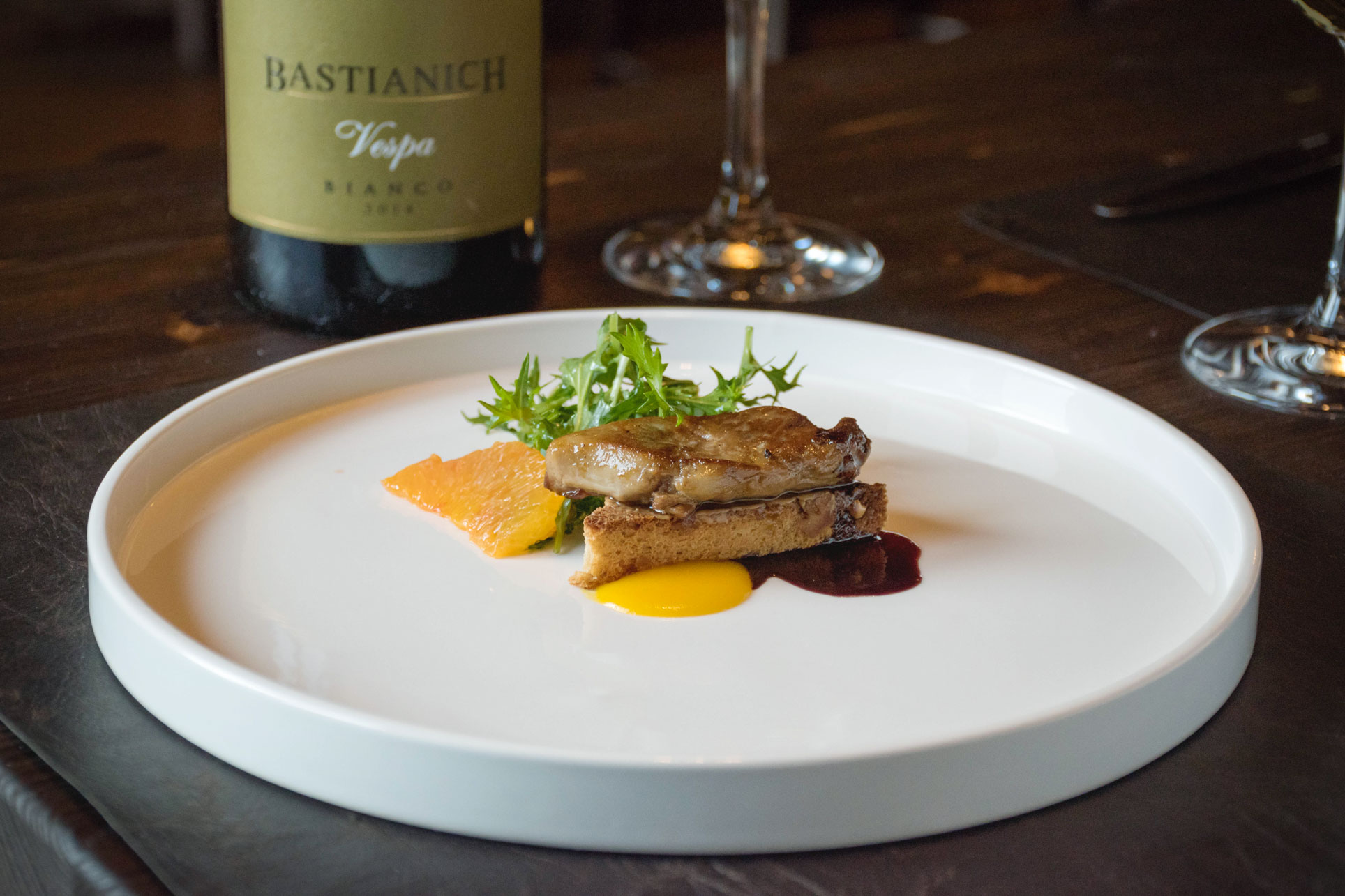 It's now time to taste the first courses, but I don't want to be too full, because I want to save some space for the second courses, so I just want a forkful of a Green Lasagne, twenty layers of handmade pasta, alternated with hand chopped ragù with grana cheese, all with an excellent tomato sauce.
The lasagne had a wonderful scent of fresh tomato sauce, that summer scent that you dream of all year round.
I'm now ready to taste the second course… and I can tell you they are excellent!!
Simple, few ingredients but excellent quality: the Spanich octopus cooked at a low temperature and then smoked in a wood oven was incredible! Soooo soft, tasty and perfectly smoked. The octopus was served on a burrata with confit tomatoes and dried capers.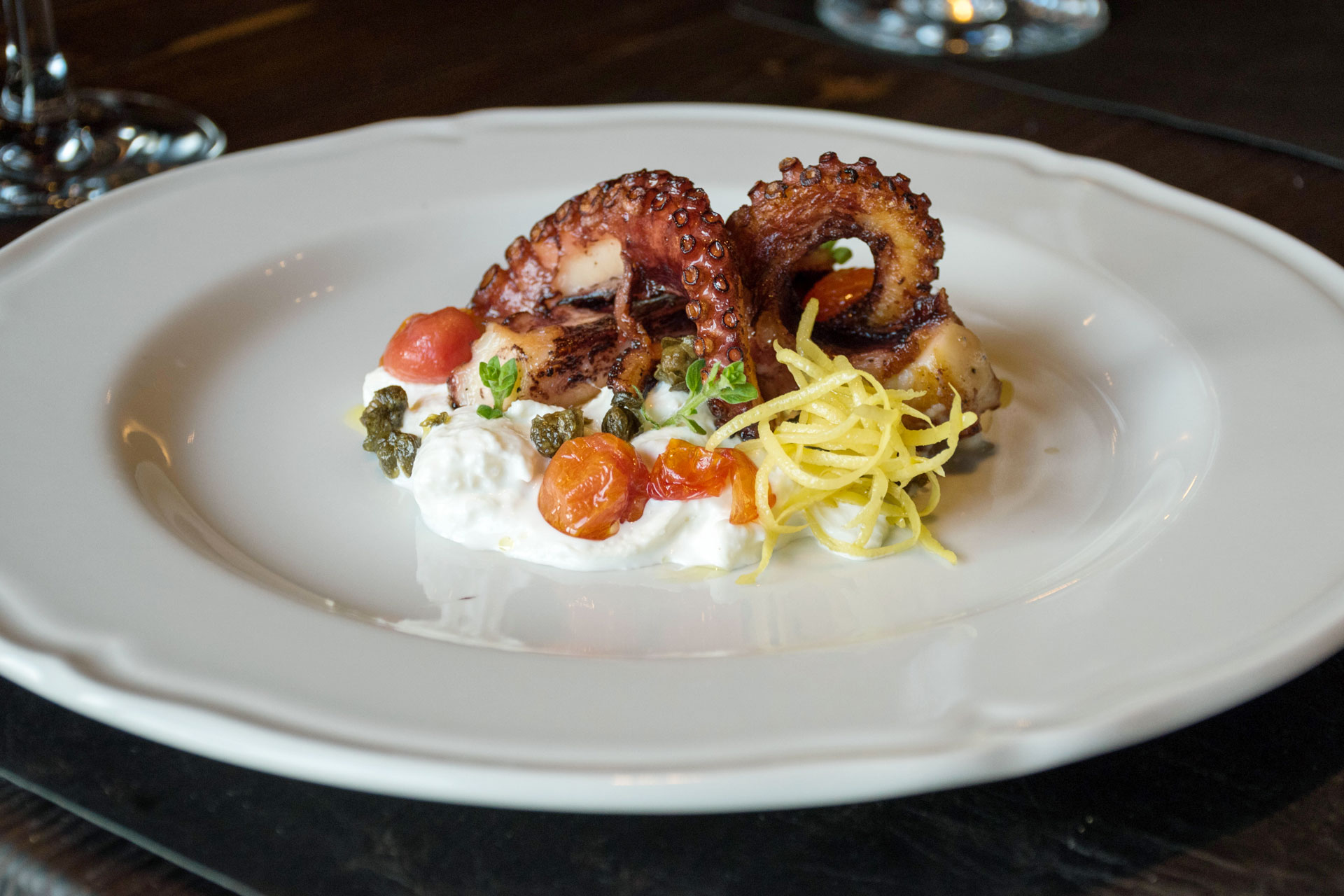 But I'm not happy with just trying the fish dish, I need to try another recipe which I ADORE: quail! They serve a deboned quail, delicately set on mashed potatoes with a side of sweet and sour onions. The perfect Sunday roast, WONDERFUL!
But the meal can't end here can it? And so the next dish is a veal chop, cooked in a pan with seasonal vegetables. The knife cuts into it as if it was butter and the meat melts in your mouth as if it was a little chocolate.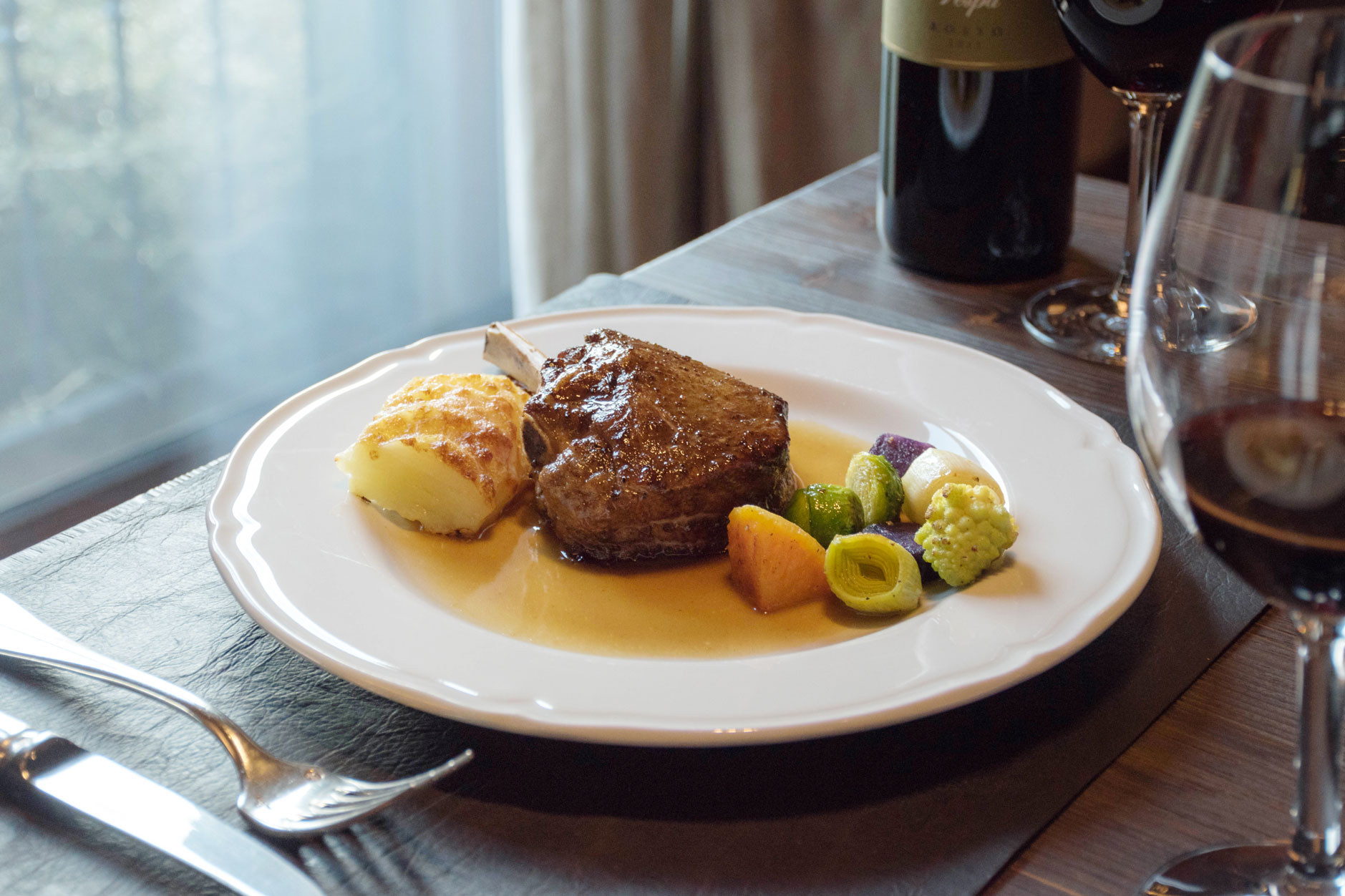 I couldn't come here and not taste an Orsone club sandwich! So I decided to taste the variation with tuna, egg, peppers, salad, piquillo and mayonnaise, with a side of French fries!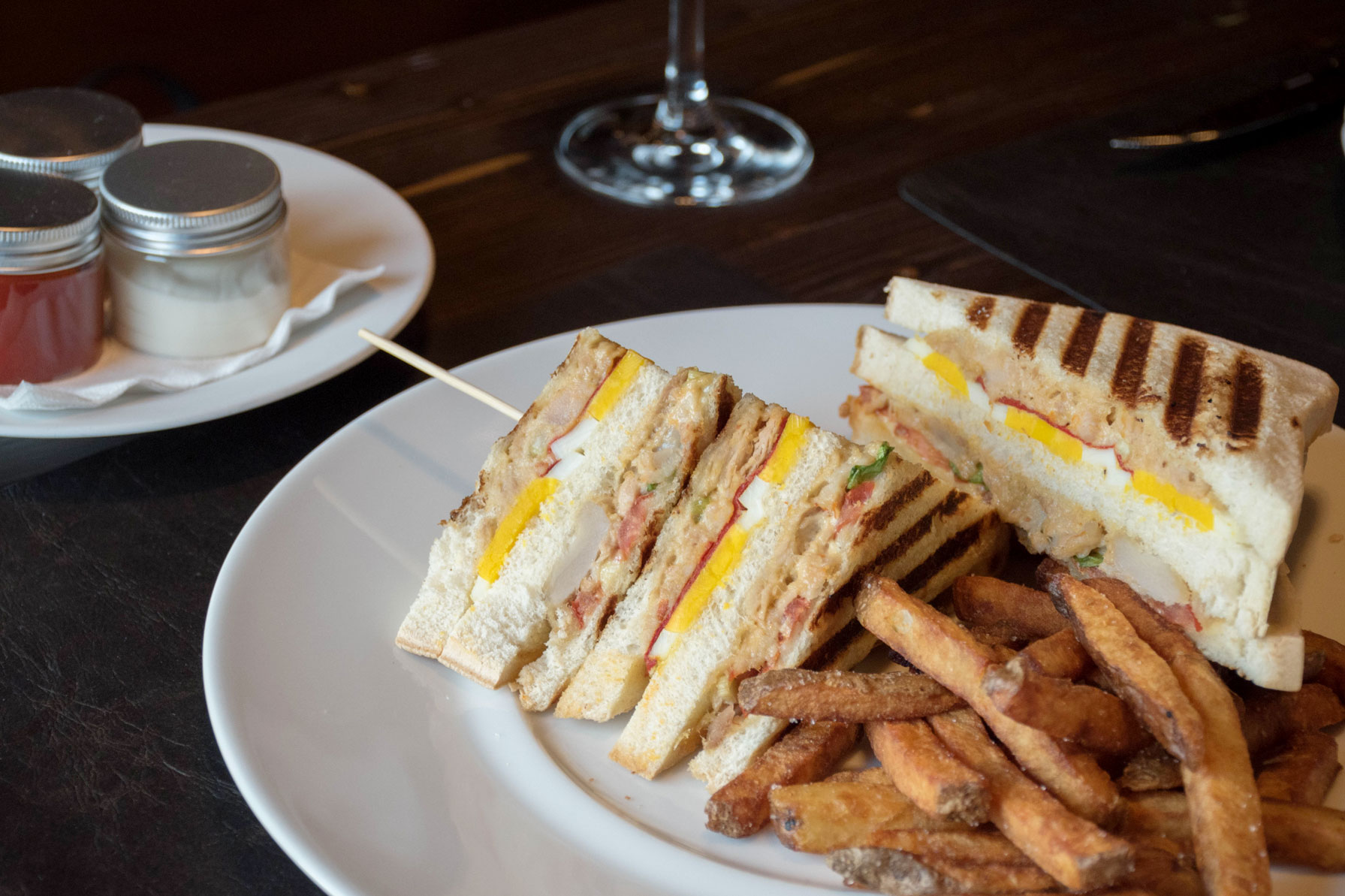 An exploration of flavours, the great feast of Cividale del Friuli is almost over, Michele and I (he's my photographer for today, I suggest you take a look at his Ig Profile because it really is something!) are both exhausted, but there's still one last treat!
They serve Josper friut, grilled and smoked mango and pineapple, with fruits of the forest, fresh passion fruit, cream ice-cream, vanilla sauce and almond biscuits.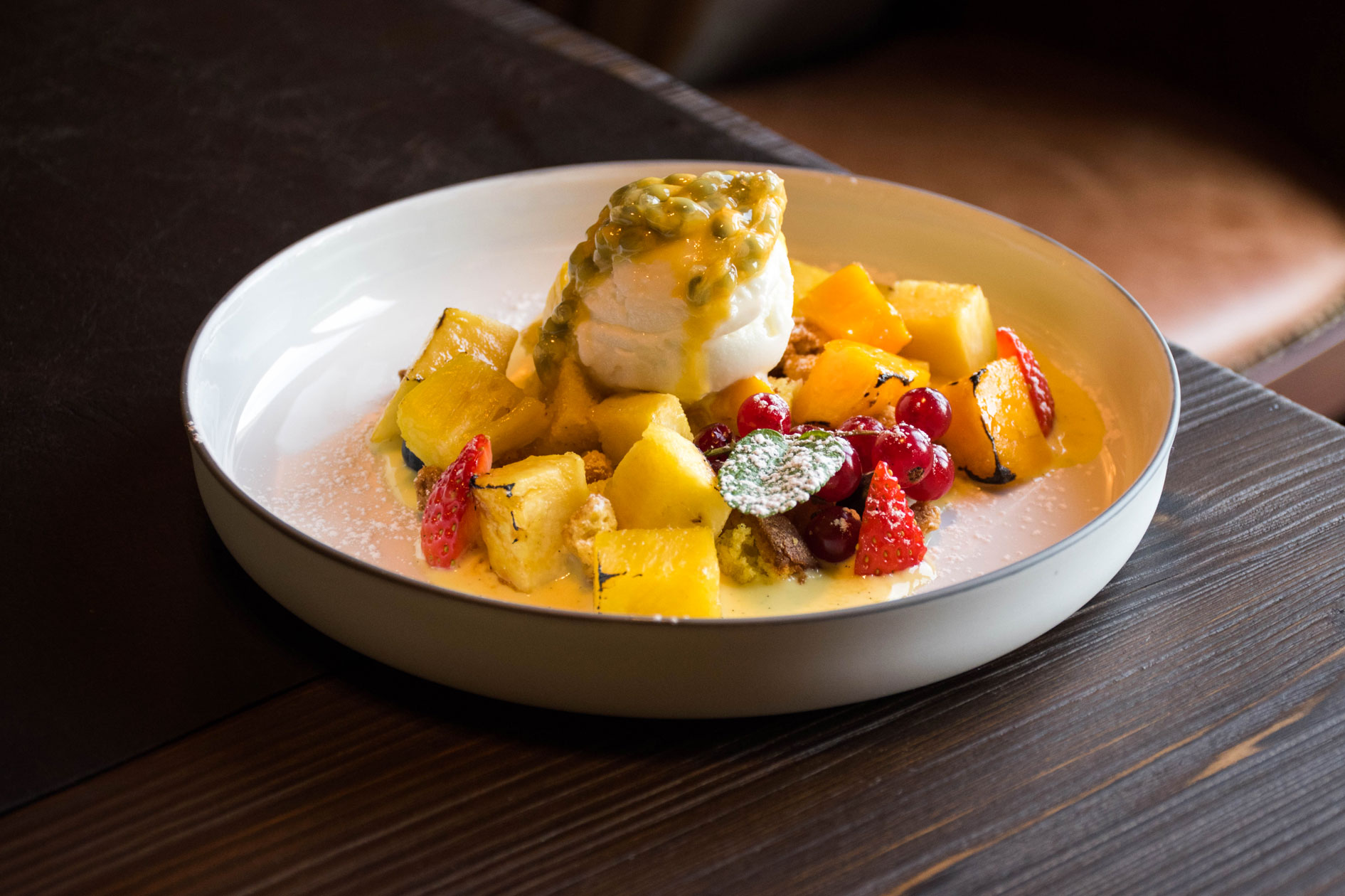 "If I'm dreaming, please don't wake me up!"
A wonderful transformation, excellent dishes, great service, a lovely environment and incredible music selection. So from my point of view their new project is a great success, the Orsone now is more simple and welcoming, a great place to spend hours with your friends while tasting genuine Italian-American cuisine!
Before I return to my beautiful Trieste I can reveal a little preview… VINOINVERITAS!
What is it all about? All I can tell you is that it's always about wine and music and you'll have some more news soon!!
Ph. Michele Grimaz