It's been just over six months since Eataly opened in town, Oscar Farinetti's wine and food colossus, and it has already amazed us with its great events; tastings, presentations, cooking competitions, show cooking and dinners with the most famous chefs.
Every week there's a little space for something interesting at the ex Magazzino Vini (the old Wine Warehouse)!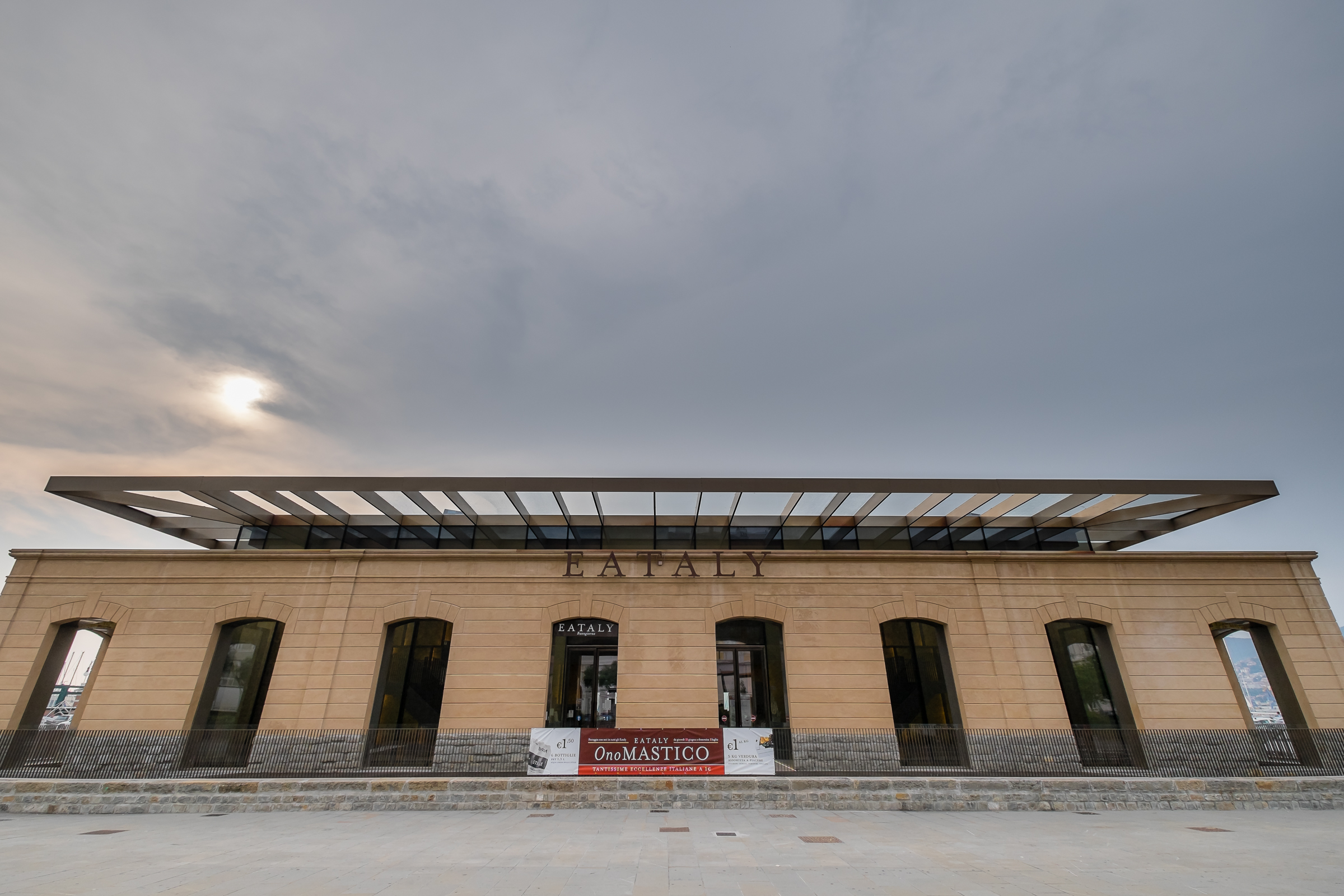 And in between the gourmet appointments there's something new. On Saturday the 8th of July the new outdoor space will be opened, a wooden terrace that faces the Salone degli Incanti on one side and the boats docked along the pier on the other. A breath-taking view.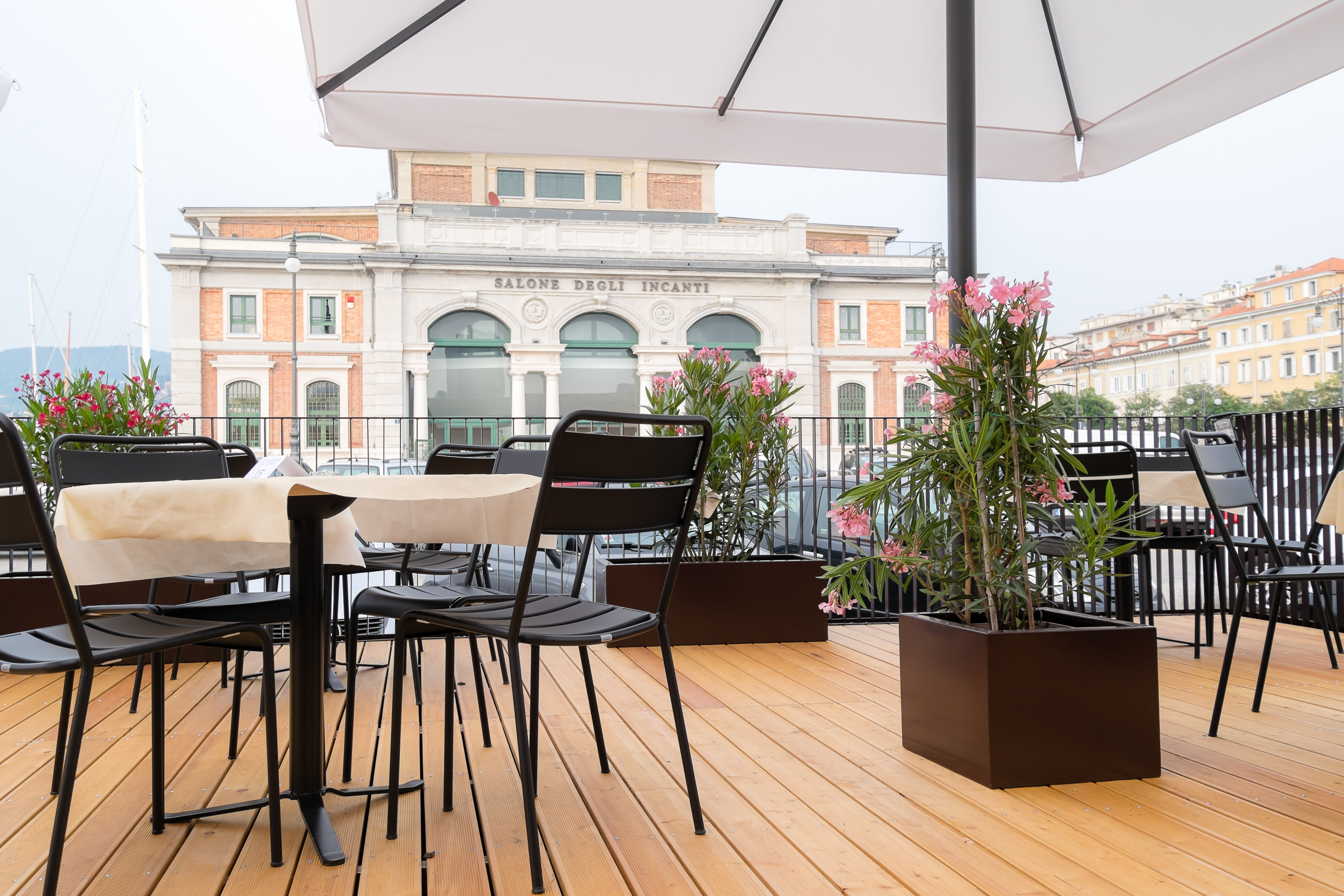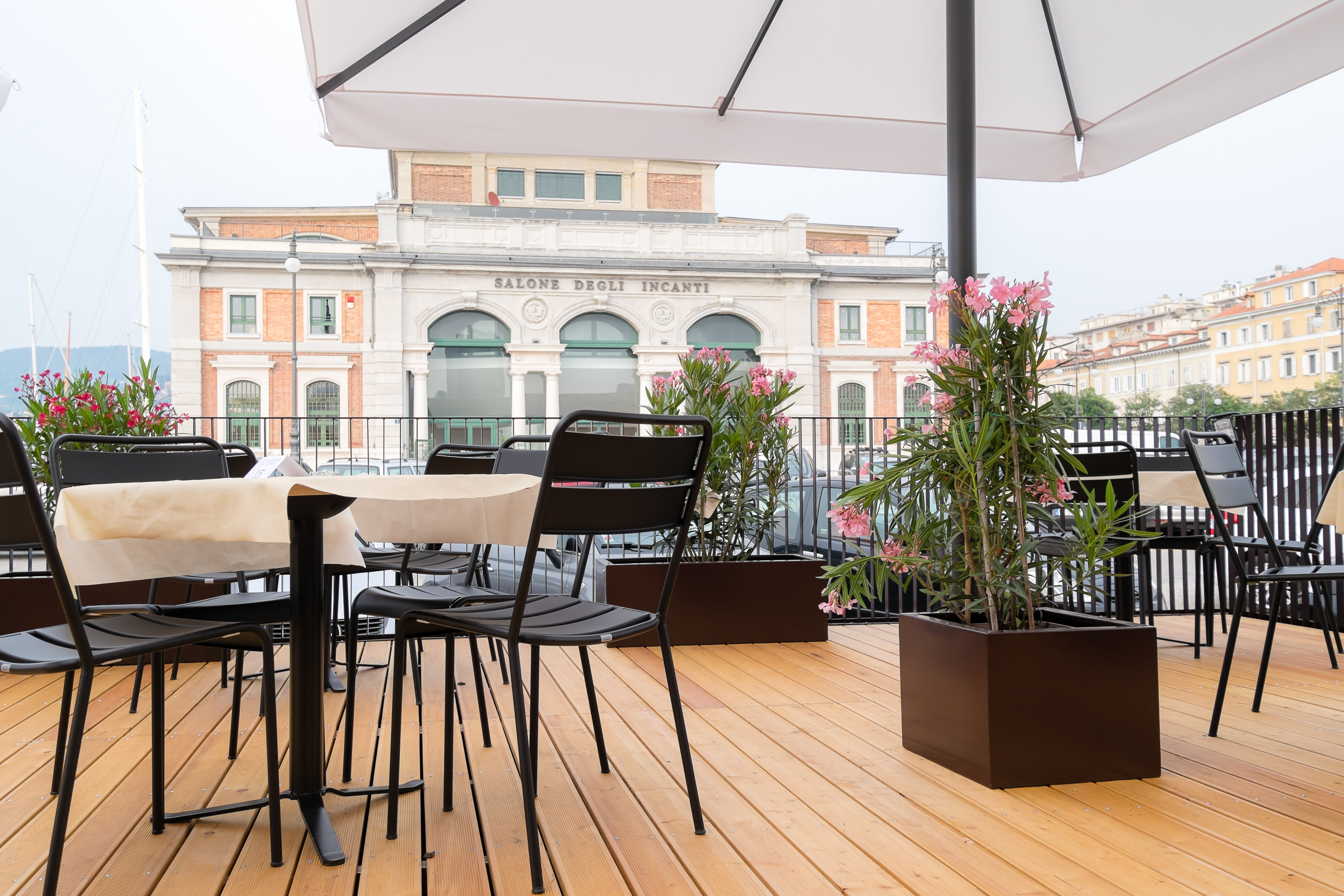 There will be enough space for 120 guests, new comers and aficionados will be able to eat outside from breakfast to dinner, with the usual delicious menus and tasty dishes from Pane e Vino. You'll also be able to enjoy fish from the Barcaccia, pizza or dishes from the roaster, or just sit down for breakfast or a snack… a full experience and it will be open at the same time as the shops.
And before I forget! In the "Giardino del vento" they also have table service, which they don't offer on the ground floor in Eataly!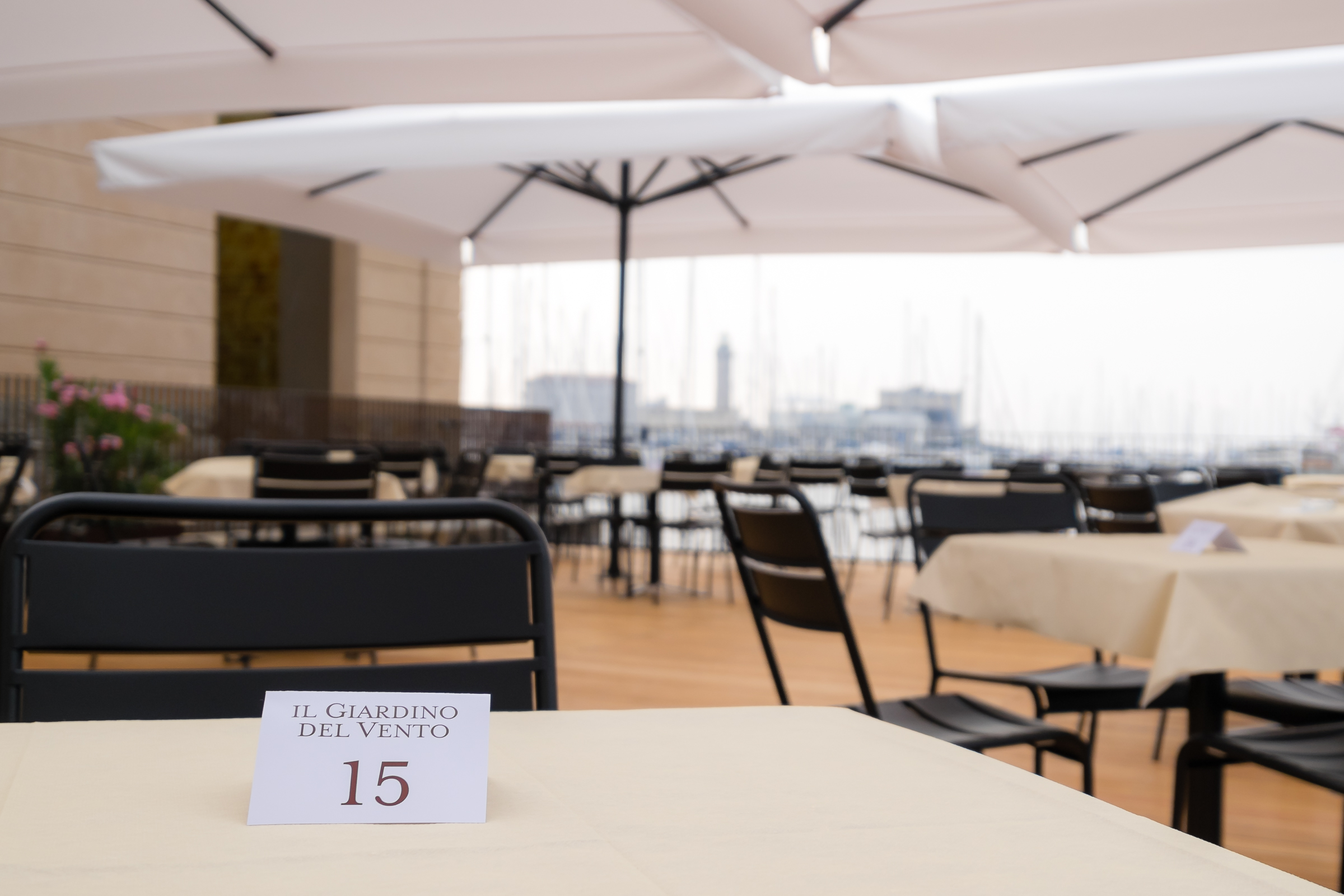 I obviously went to take a look for you! In the last days they had a more reserved pre-opening, so I visited the location and was pleasantly surprised. Let me show you what I ate while I enjoyed the great view from the new terrace.
The first thing I tasted was the Giotto, a hamburger with 100% Fassona meat, served with marinated aubergines, grated grana padano cheese, tomato and mayonnaise… a great treat!
And since Summer is starting and I felt like trying something fresh and light I tried the Caesar Salad! I was really curious about it because it's something anyone can make. Just a little lettuce and chicken and it's all done! But I must say that this version was unique! The small cubes of focaccia with which they served it were perfect with the special sauce they prepared for the dressing… and the grated cheese was the perfect topping. Incredibly tasty!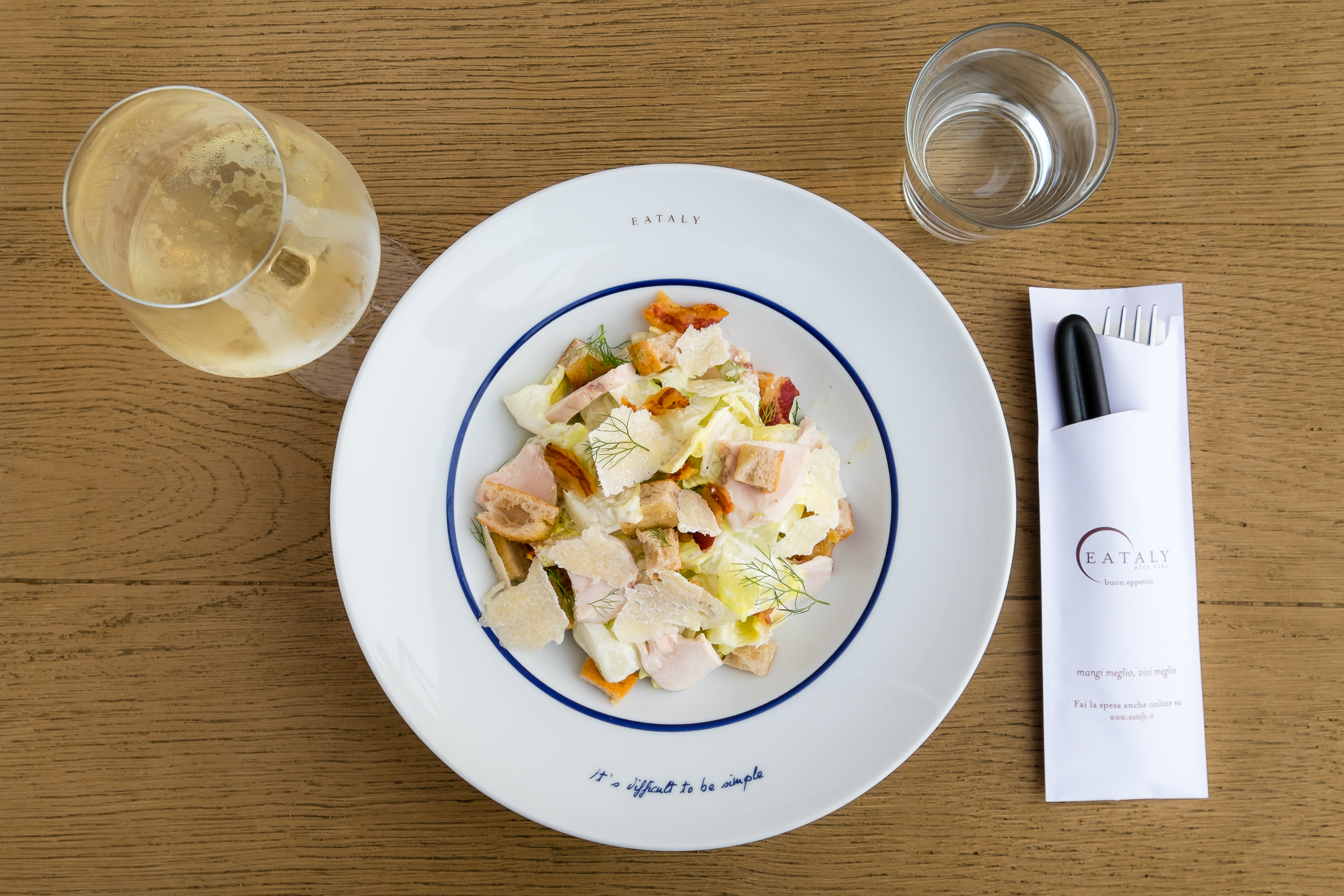 But that's not all. I also tried a Fish Giottto with salmon hamburger: I couldn't resist!
The bread they use for the buns is great, incredibly light; the salmon is served with dill, crunchy fennel and sour cream sauce. Starting to feel a little hungry? All this was served with excellent oregano chips.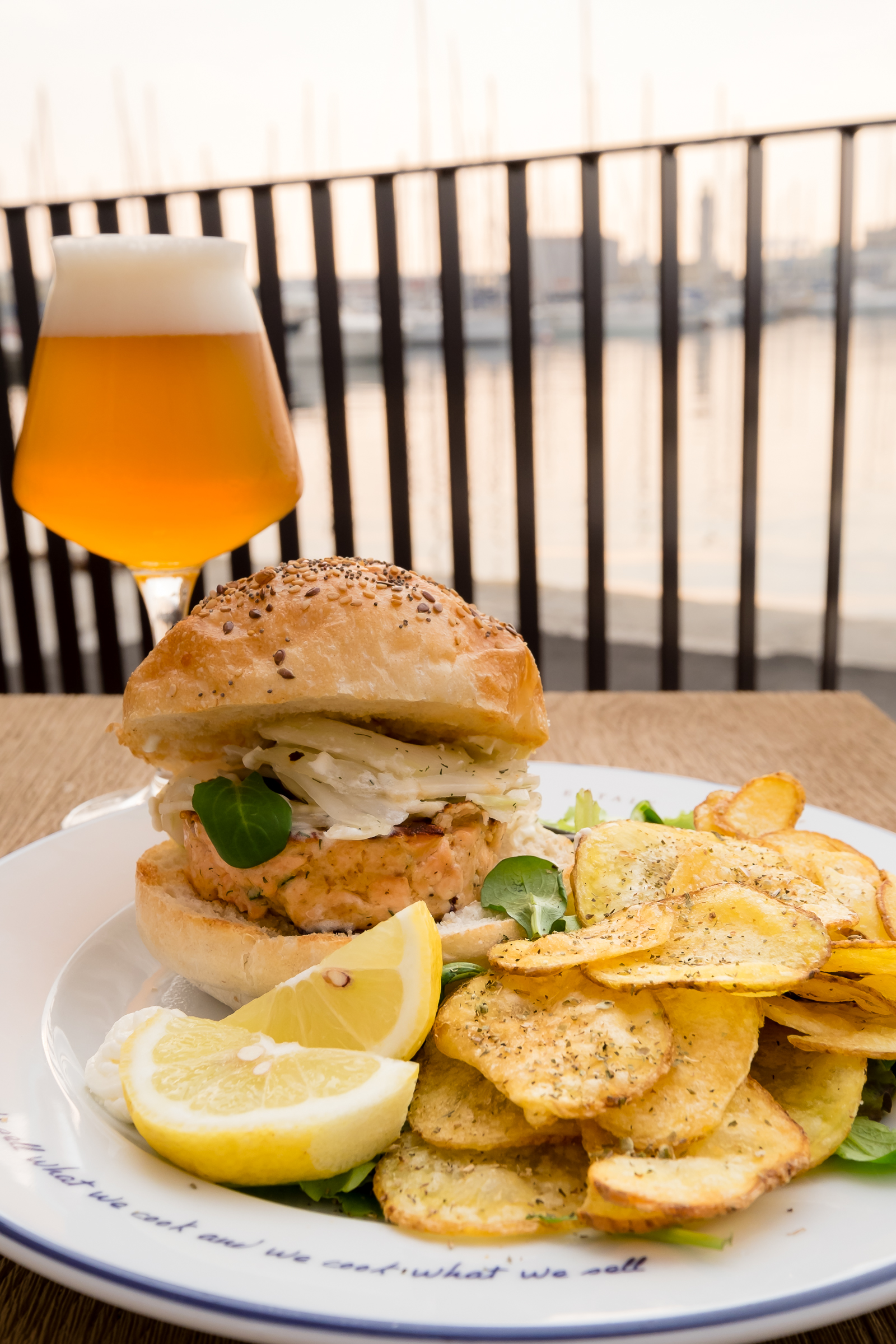 And is that all I could manage? Definitely not! There was one last thing to taste (even if I must confess I had already tried it some time ago and also thought it was excellent): the pizza! This time I tried the sea focaccia. As you breath in the sea breeze… it feels like the perfect choice!
Each slice had a different flavour. Six precisely.
Salmon marinated in honey, San Daniele trout with pistachio, sword fish with confit tomatoes, sturgeon with San Daniele trout eggs, anchovies from the Cantabrico of  Vicente Marino, Riserva Gallo and smoked tuna. A triumph of tastes.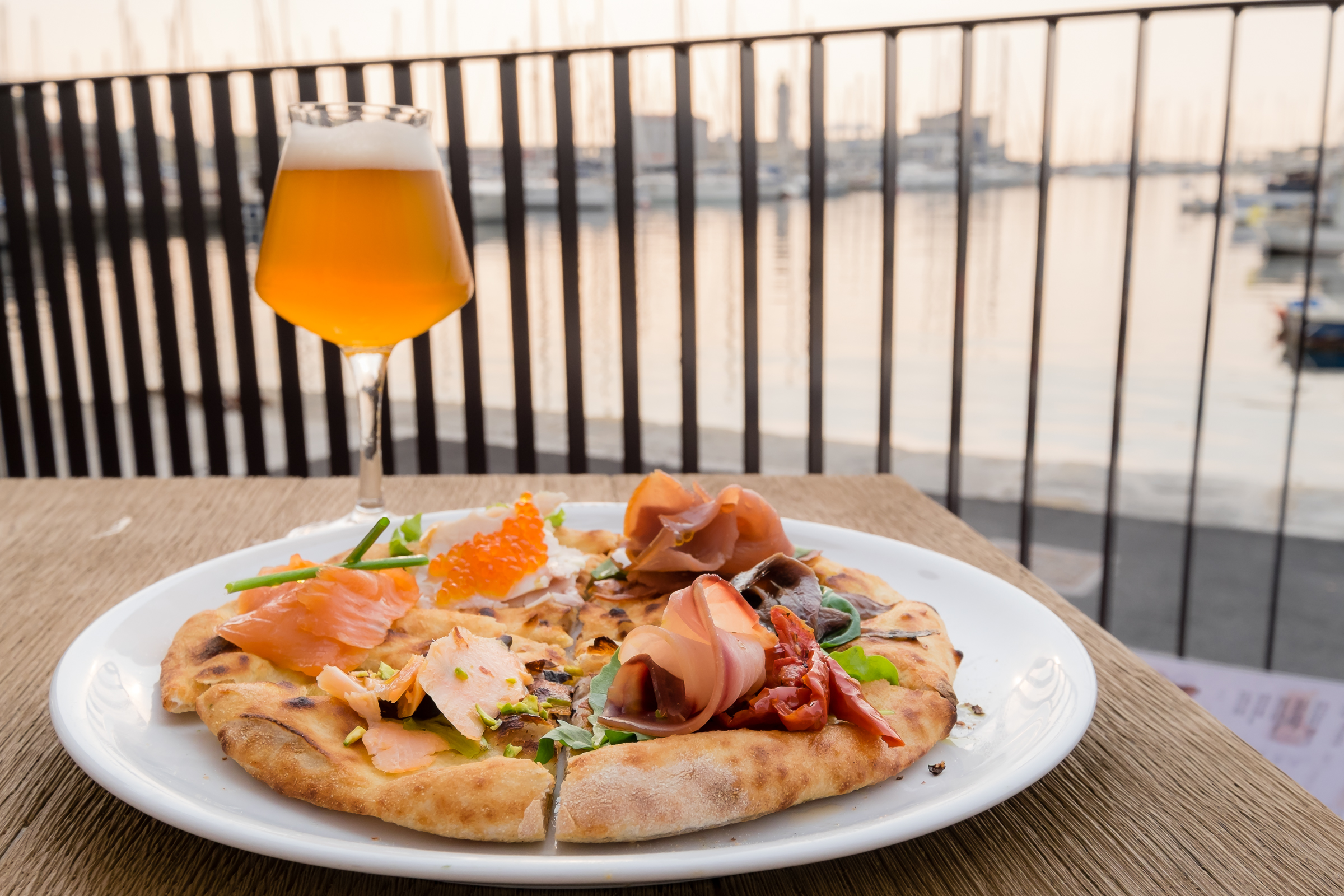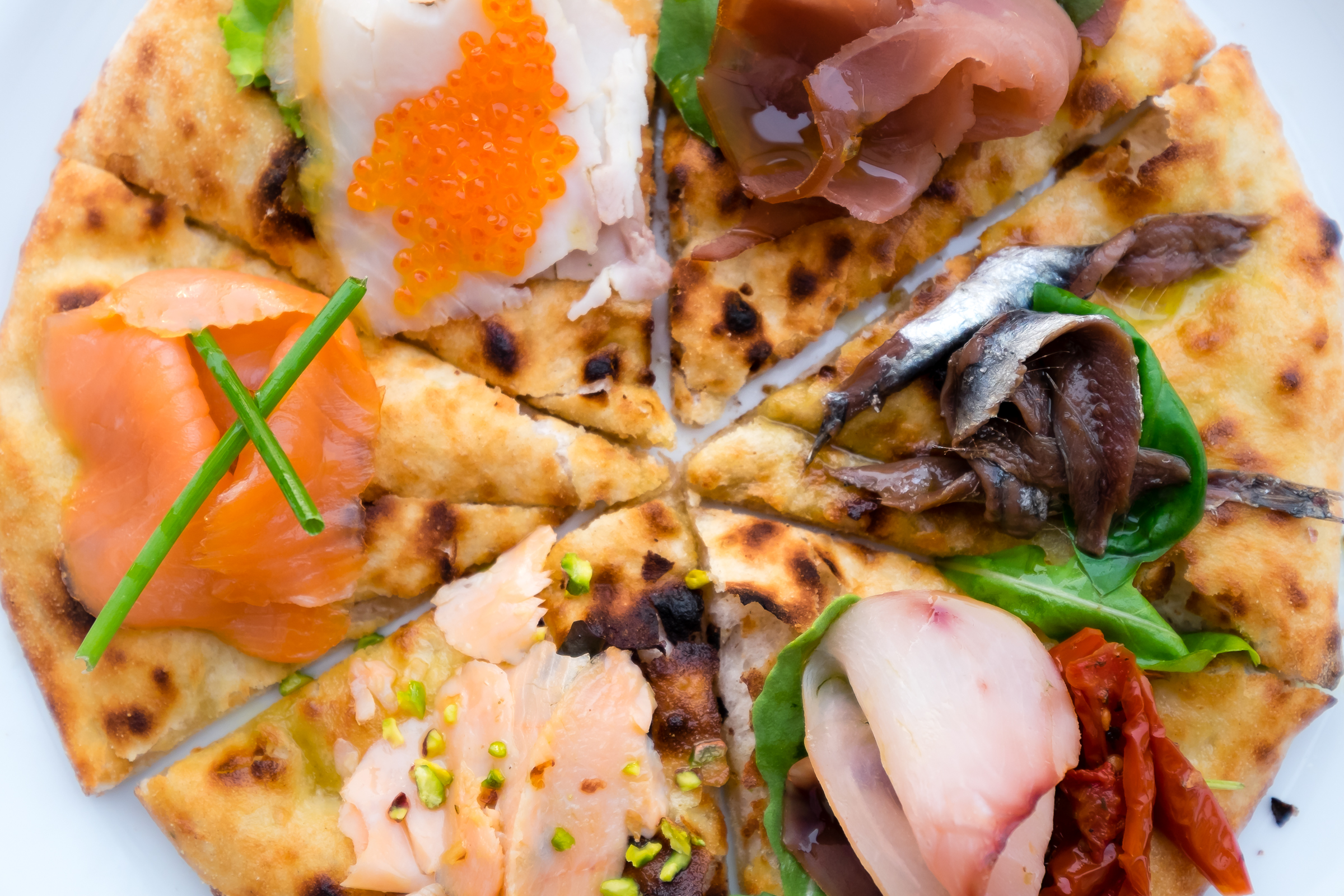 Eatlay has a great selection on its many menus, but the best thing is to see how this place which was abandoned for years has been redesigned, bringing a new space to Trieste.
Just a few days more and we'll have a place to enjoy special views on the sea as we comfortably sit in a corner of our beautiful city.
I'd definetly say "Thank you Eataly!"
Ph. Andrea Zangrando