I've left you waiting for the second part of my trip to the vinegar farm on the 1st of May, I couldn't forget to tell you about an important part of that day: the artists in the exhibition room.
On the ground floor, in a large area dedicated to exhibitions, there were some firms from Friuli Venezia Giulia and a company from Oderzo in Veneto, some were showing their local handmade art, others had been selected from the food industry.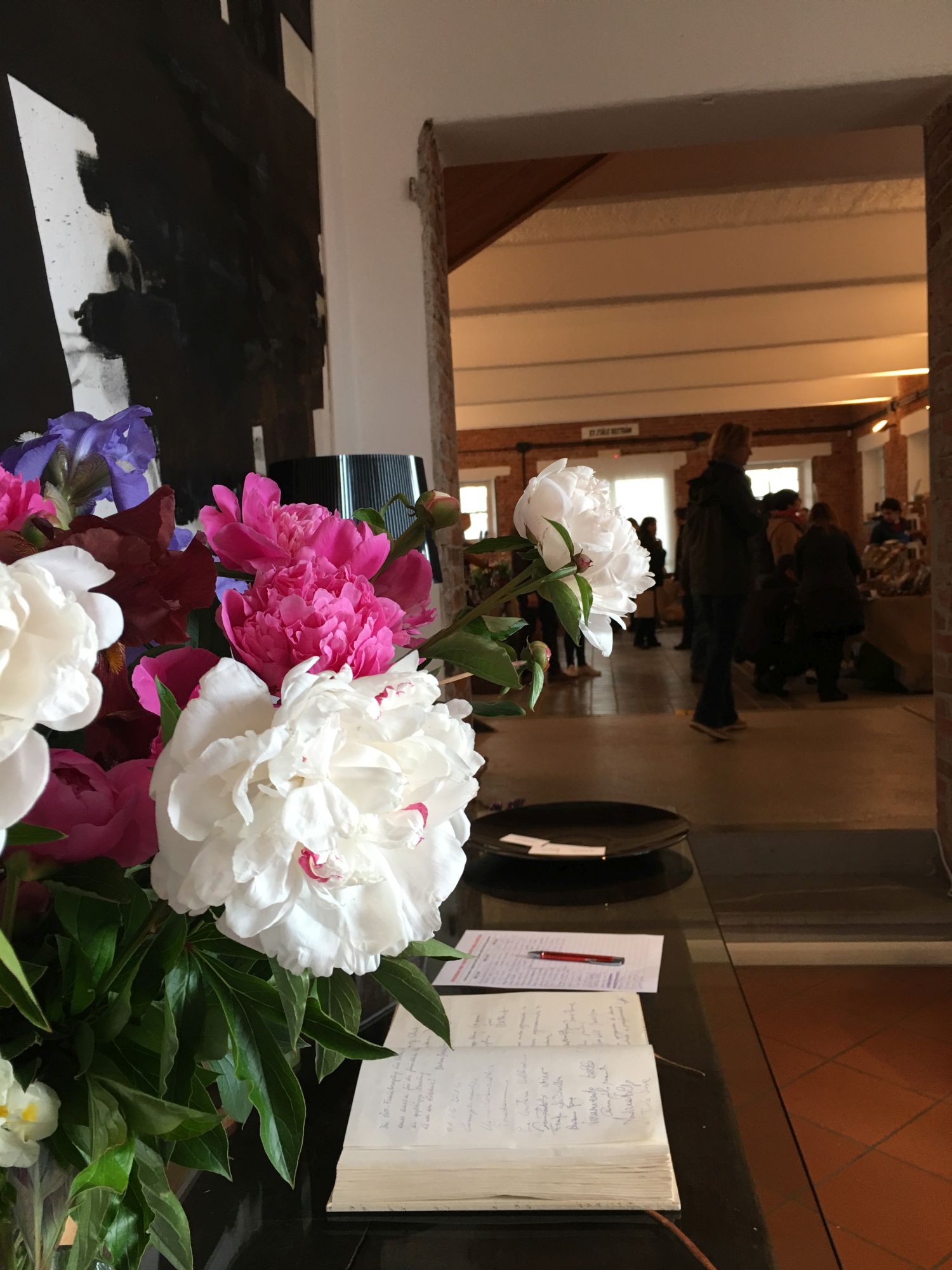 I'm going to tell you about the ones that most interested me, a personal "Selection of Miss Clair's".
As you step in, in a room dedicated exclusively to her creations, there was Stefania Vazzoler from LAESSE, a workshop for handmade pottery and her art definitely touched my heart.
On a large table there were plate, bowls and everything you need to decorate your table to perfection! The particularity of her work is how irregular each object is and how light it is. I also appreciated the perfectly combined pastel colour shades, that leave just enough room for your imagination:  the beauty of it is to imagine all these various objects on your table, combined careful and lovingly.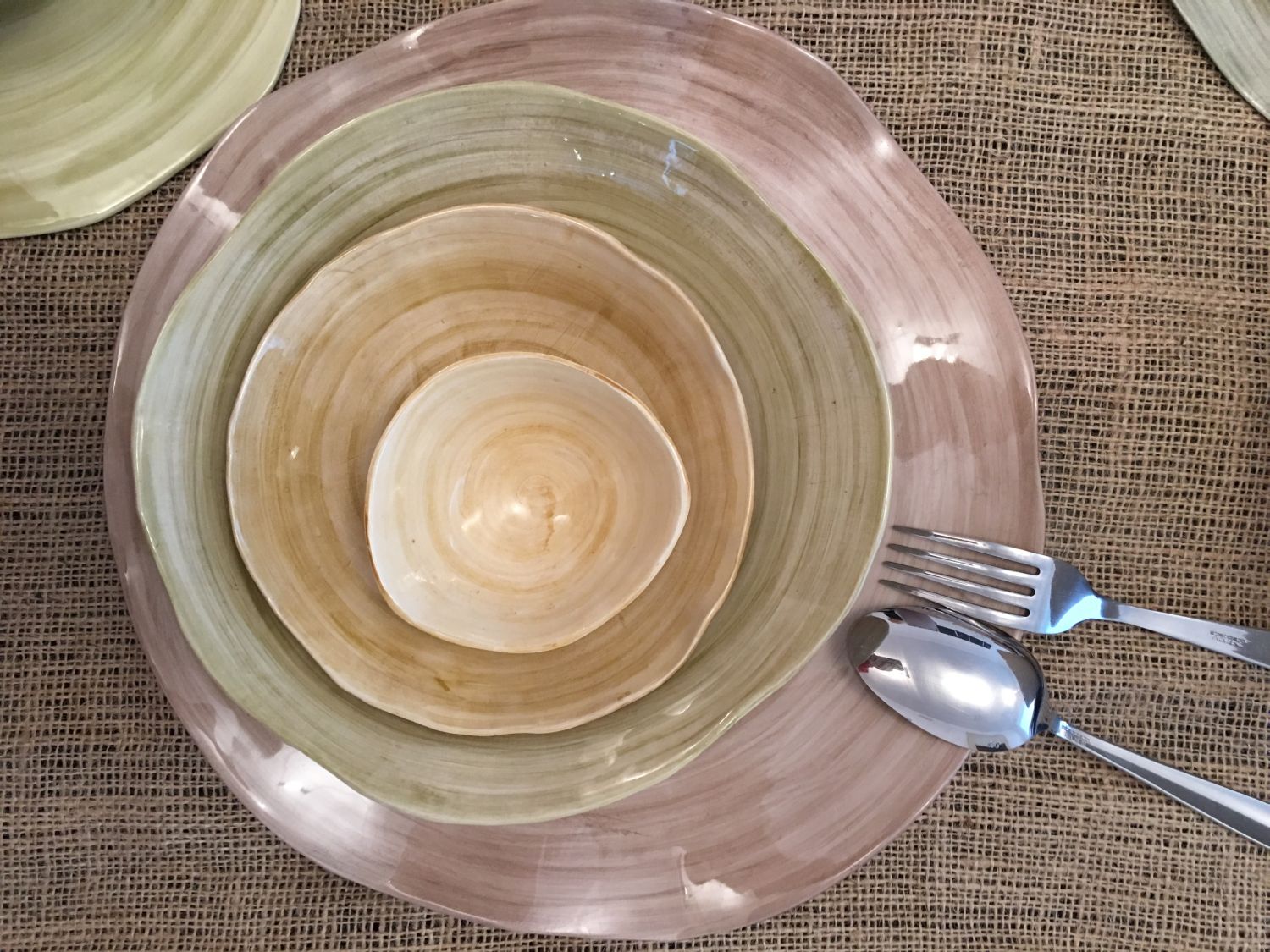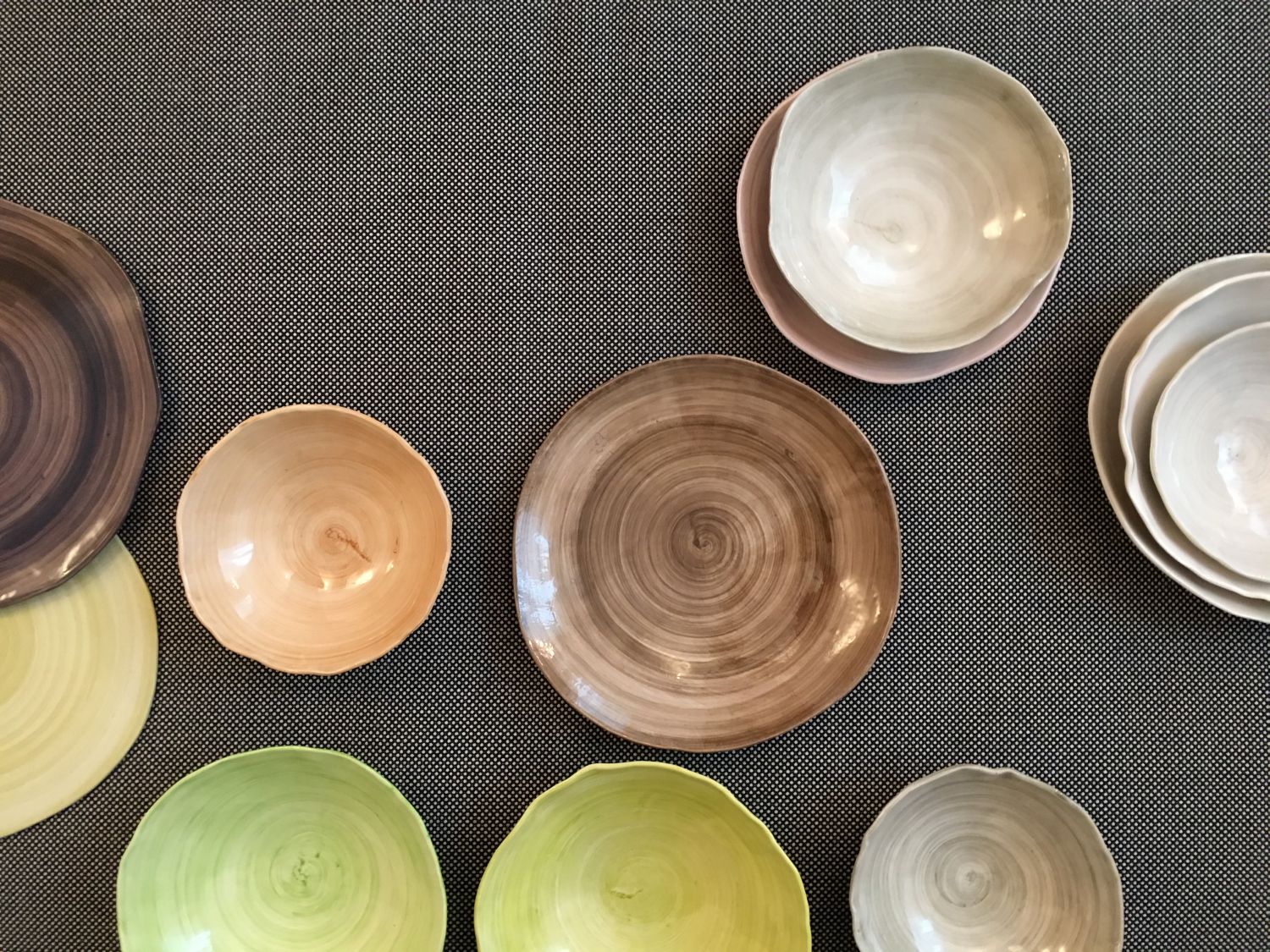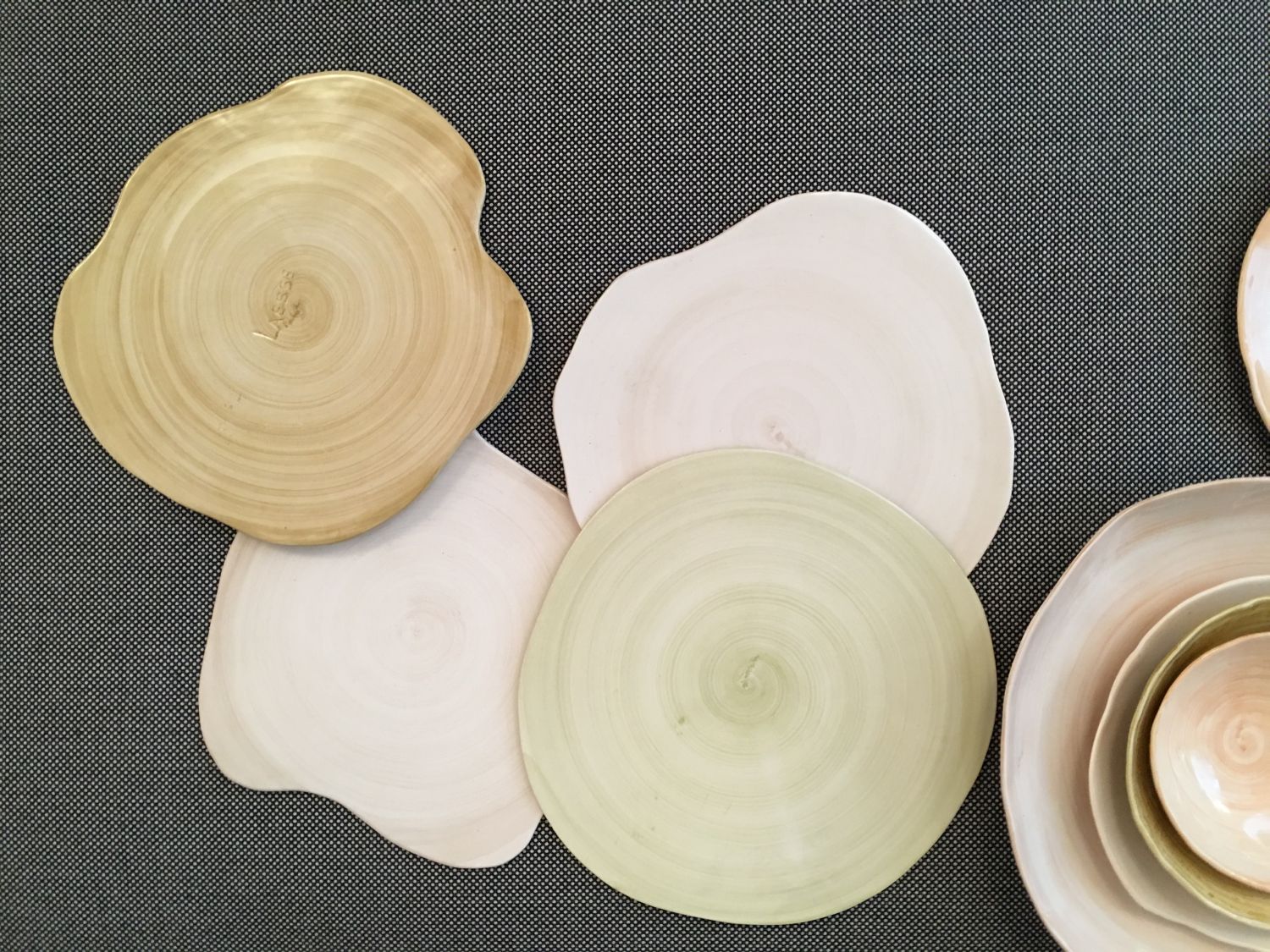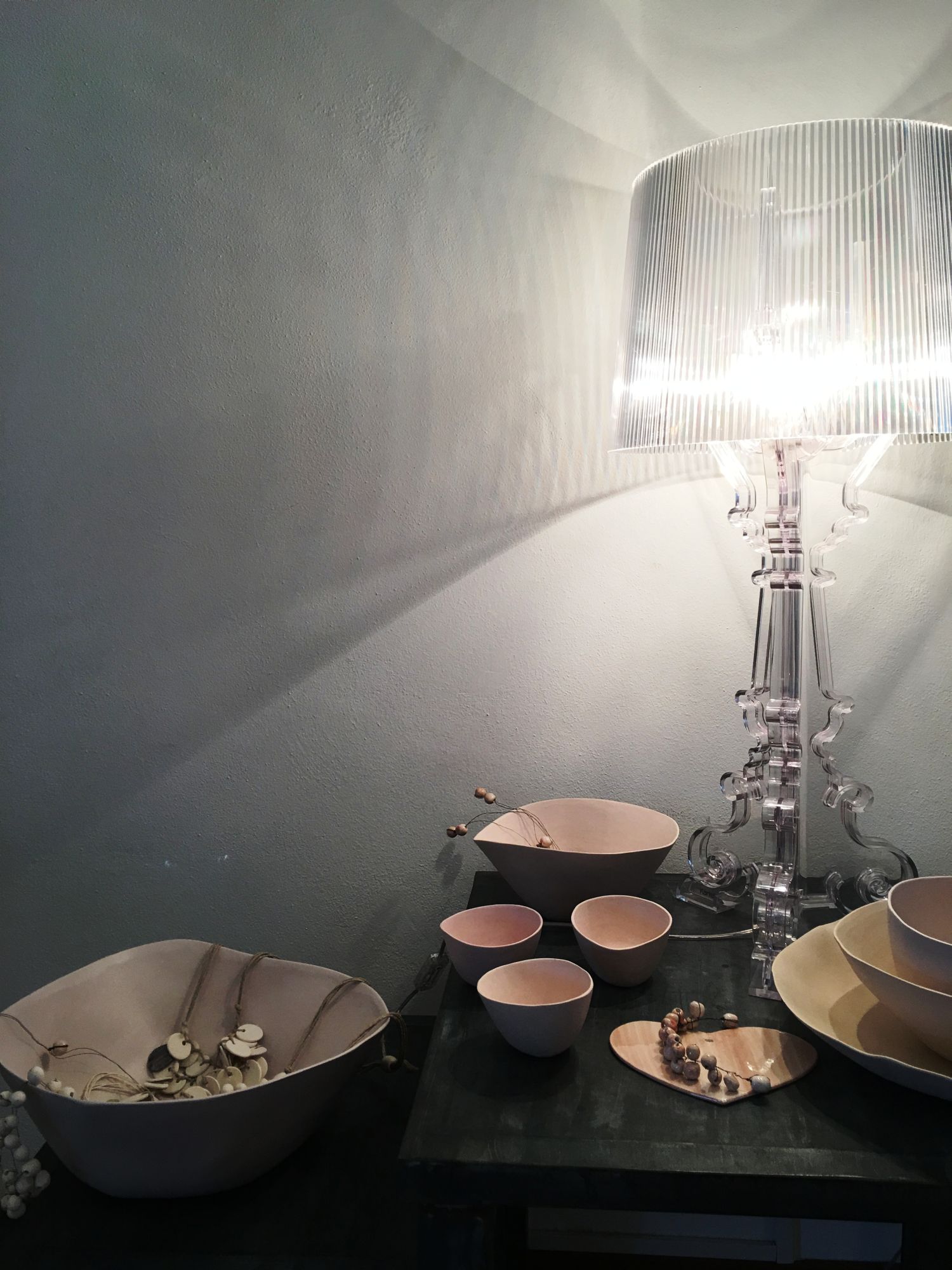 LAESSE has a large collection with glossy pottery that is perfect for food and easily washed, opaque terracotta, that is then hand painted, a must-have for your furnishings!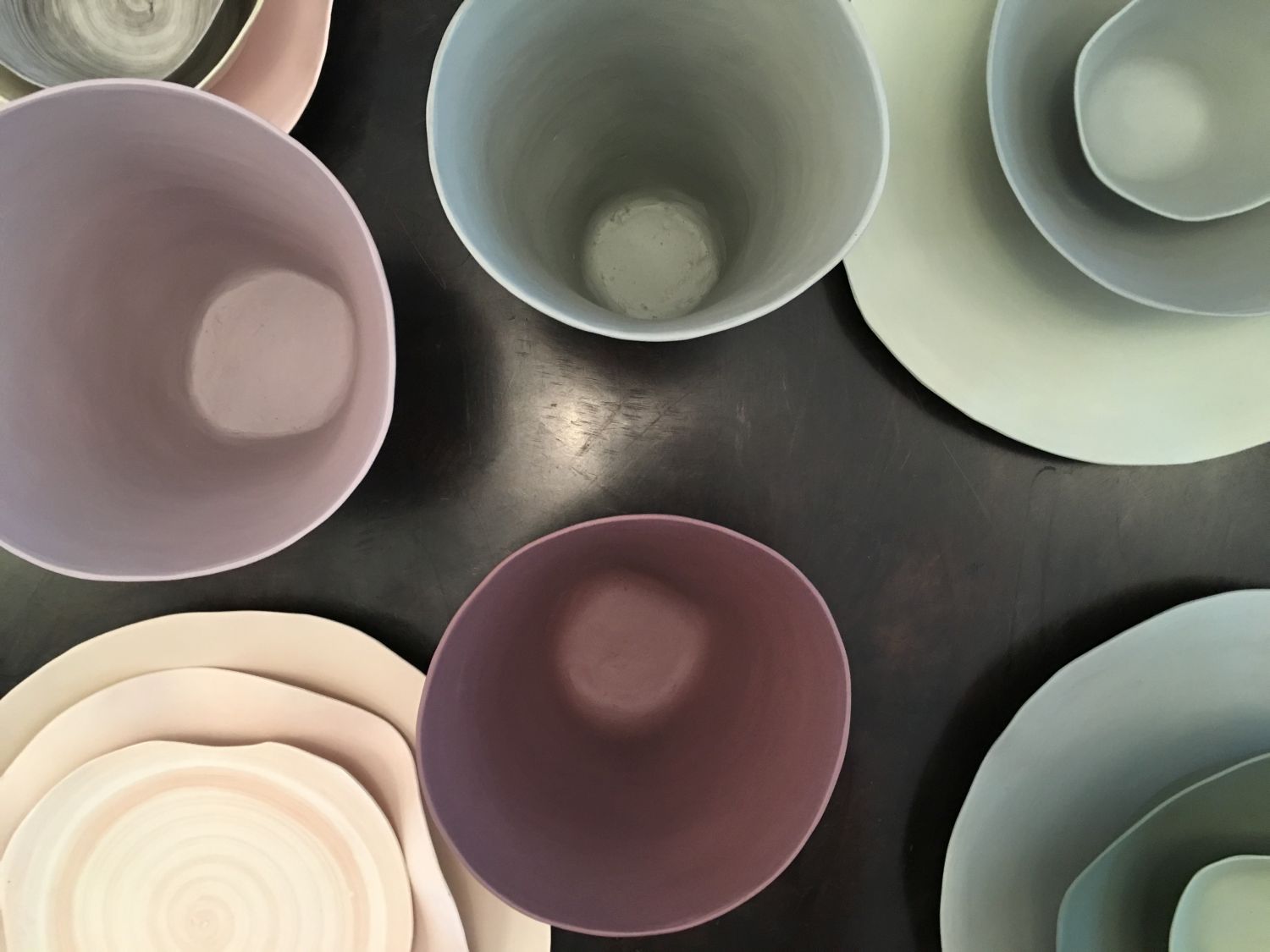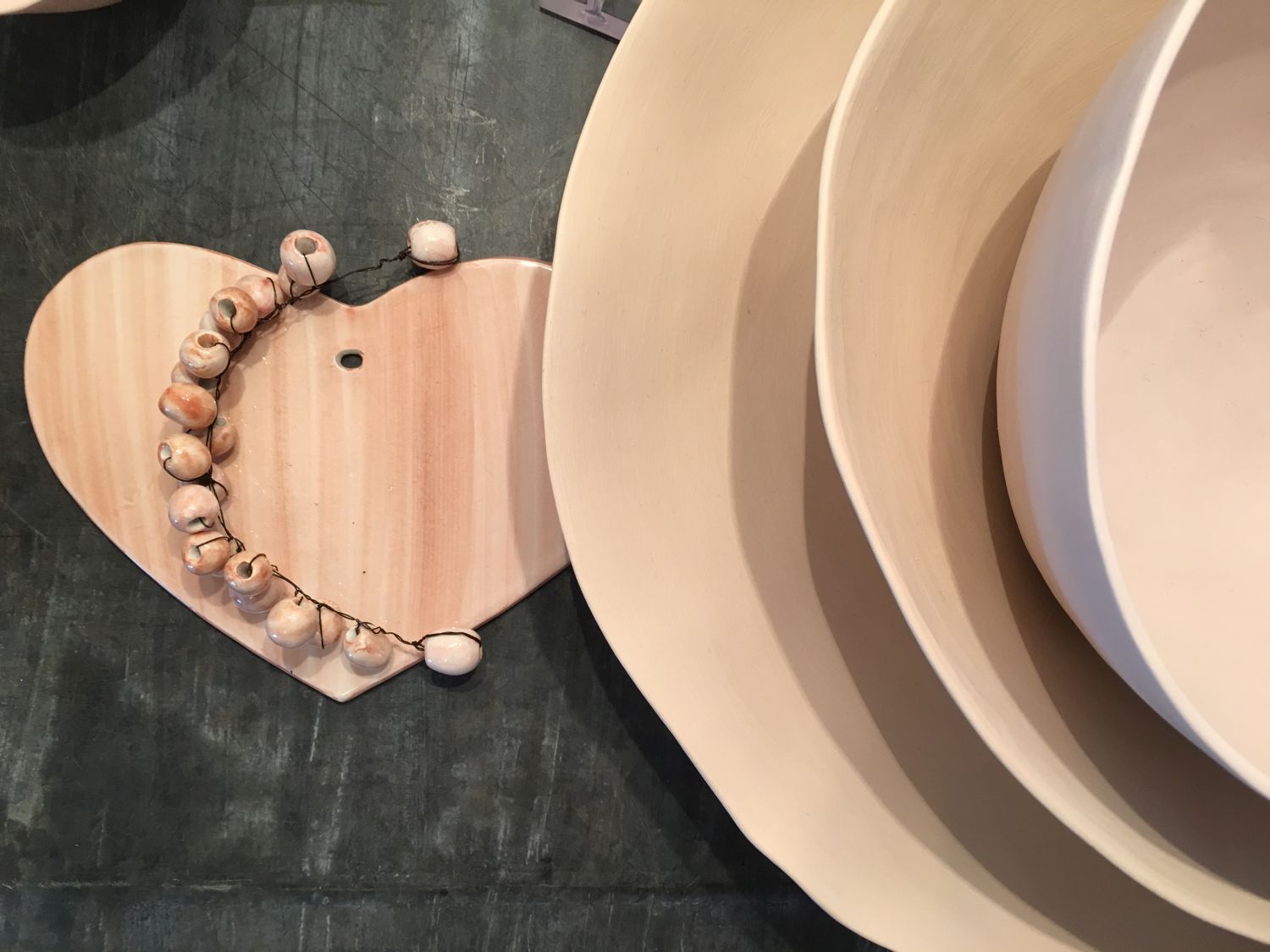 In other corners of the room there are different chromatic ranges, with brighter shades for people who love strong passionate colours, the same passion Stefania puts into her work!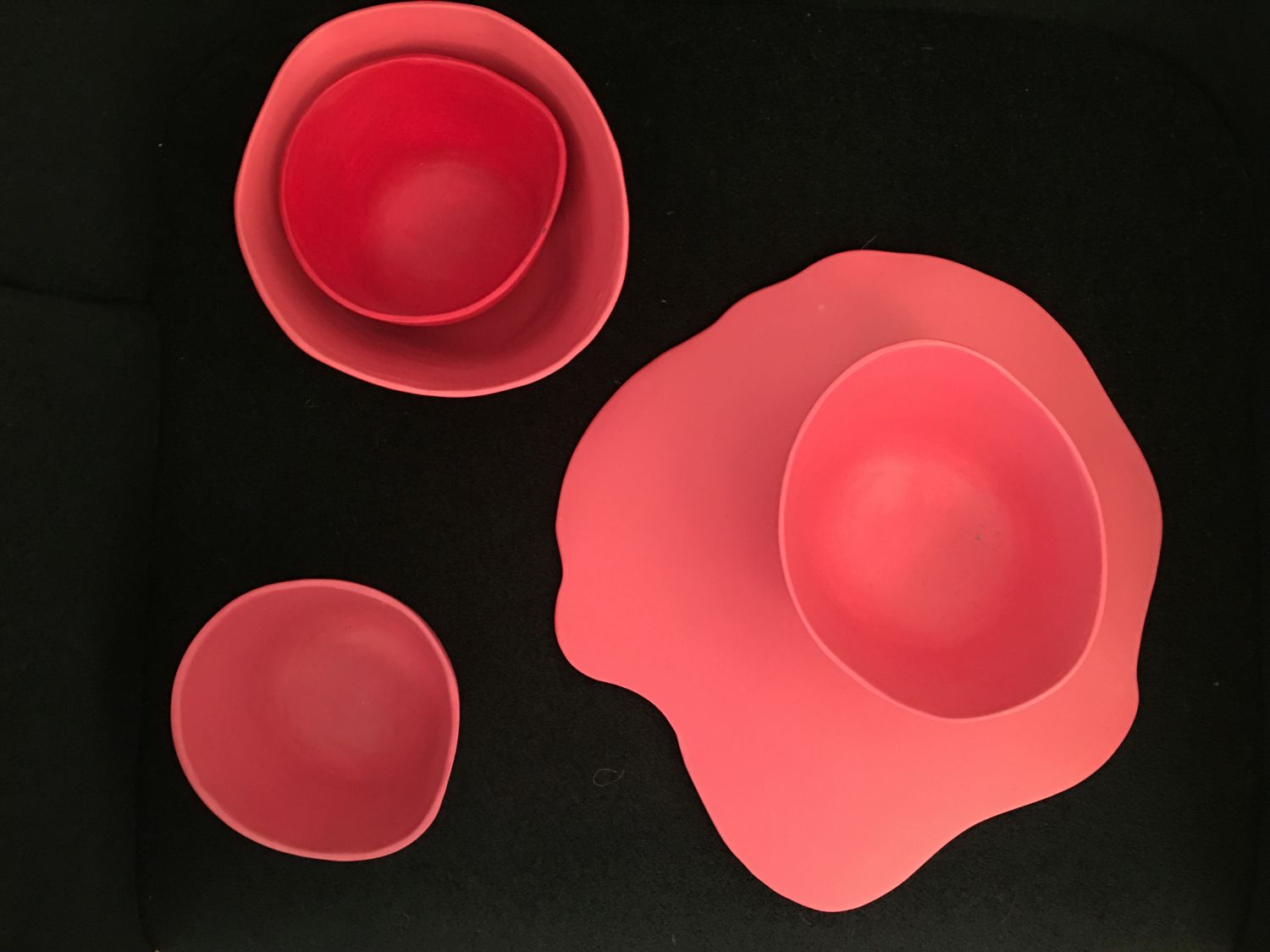 And as we are talking about passion, I also see Nicoletta and Tiziano, that I'd met some time ago in Strassoldo…remember their CENCETAK shoes? Impossible to forget about them.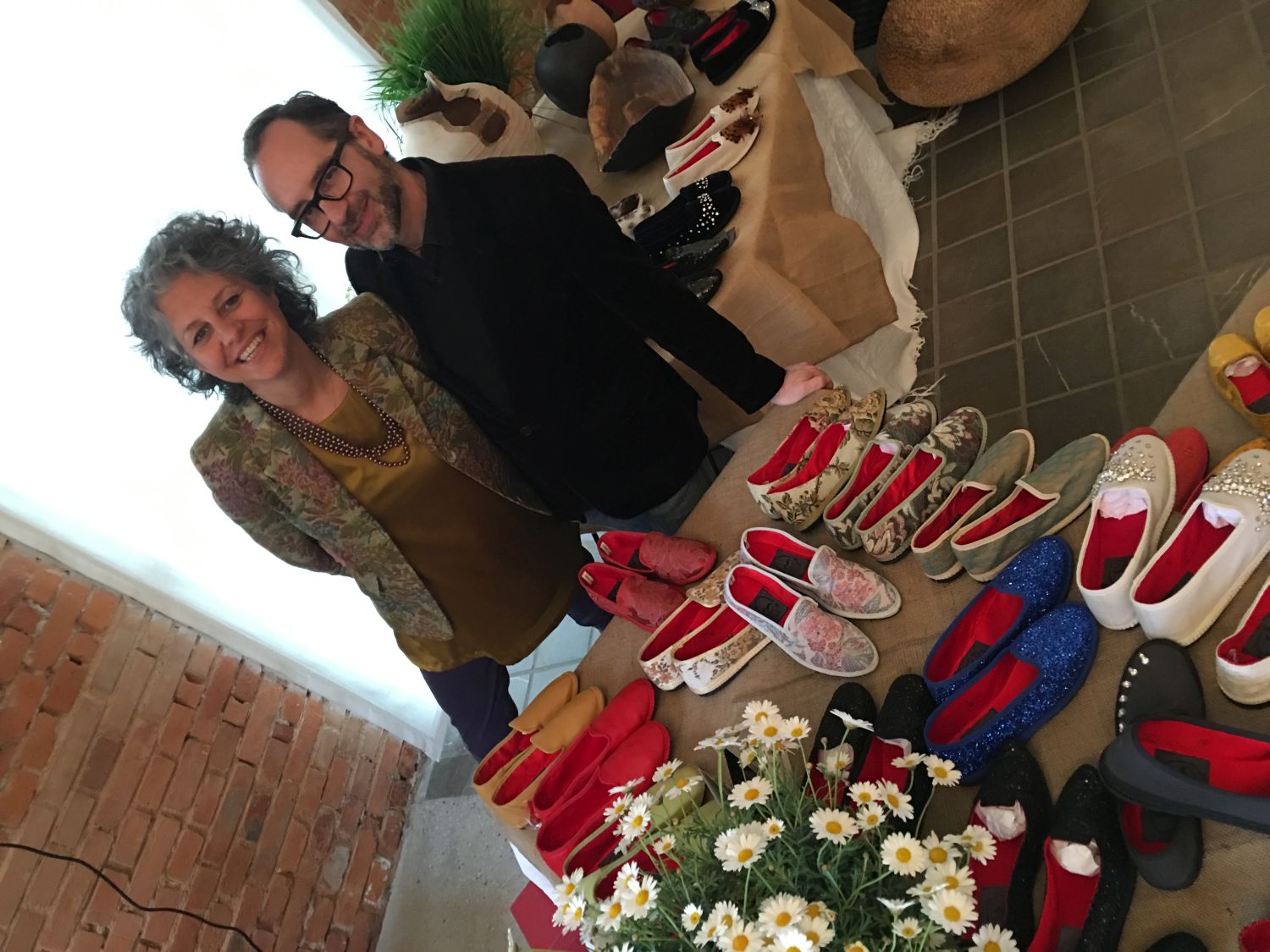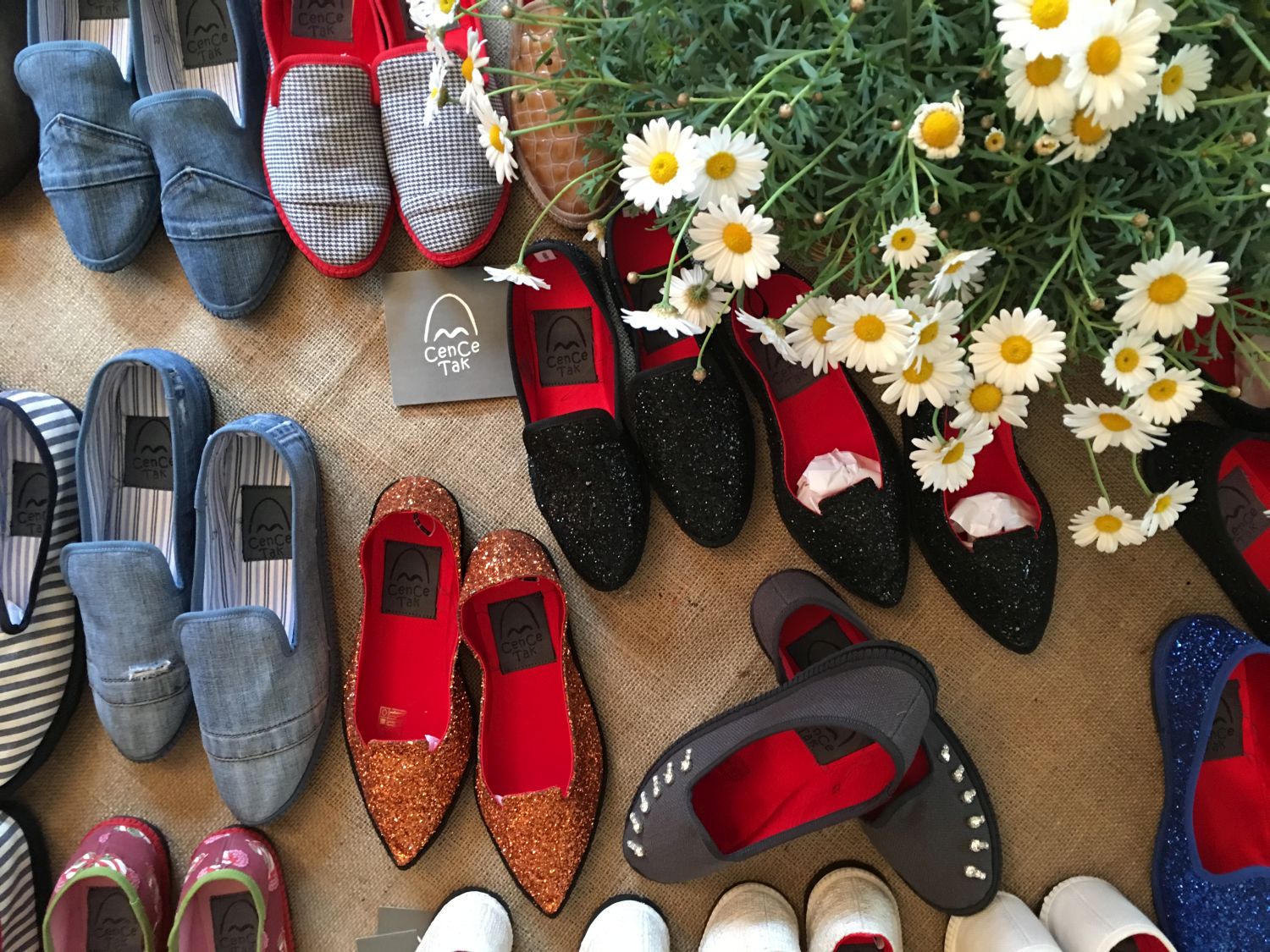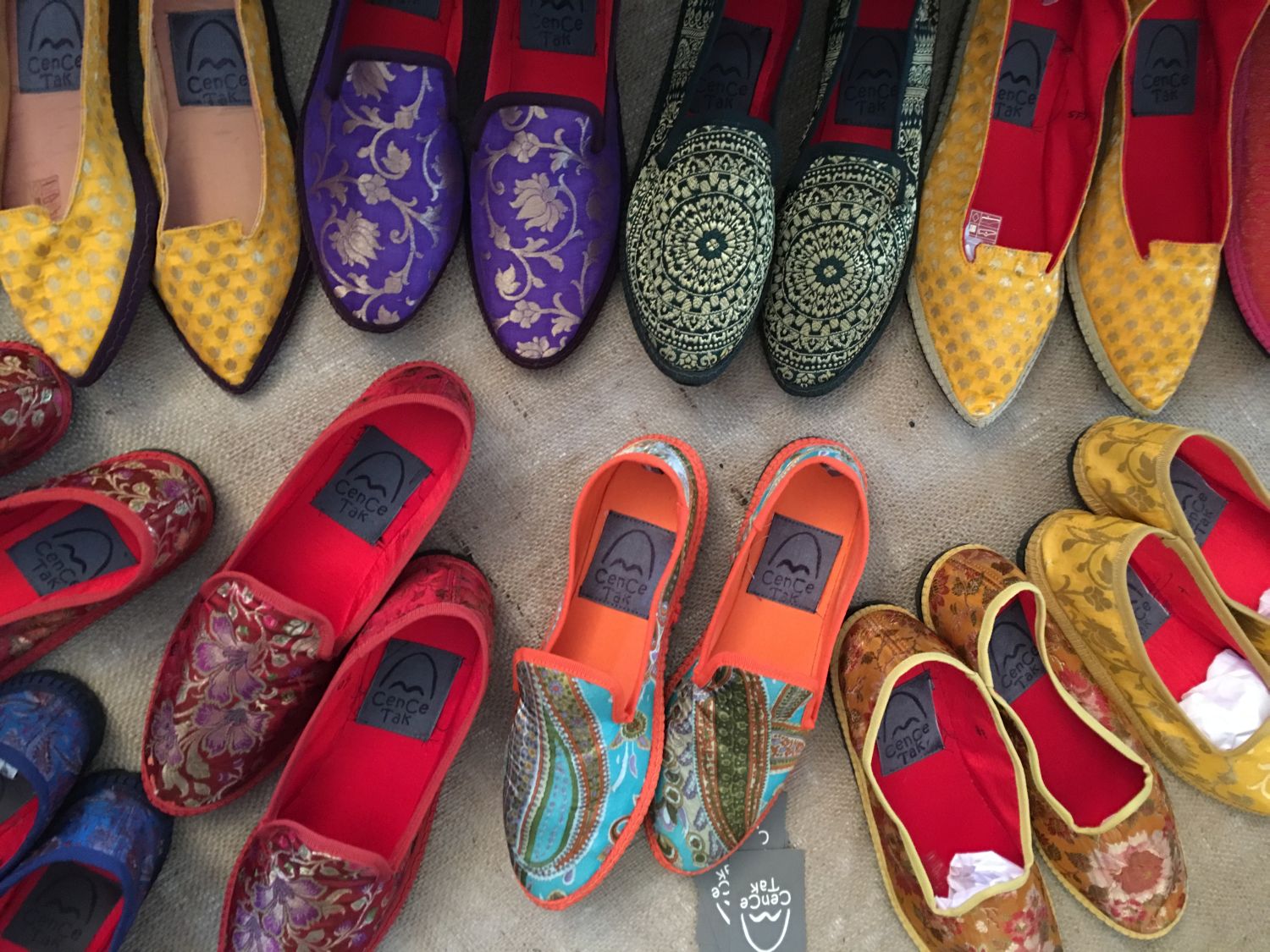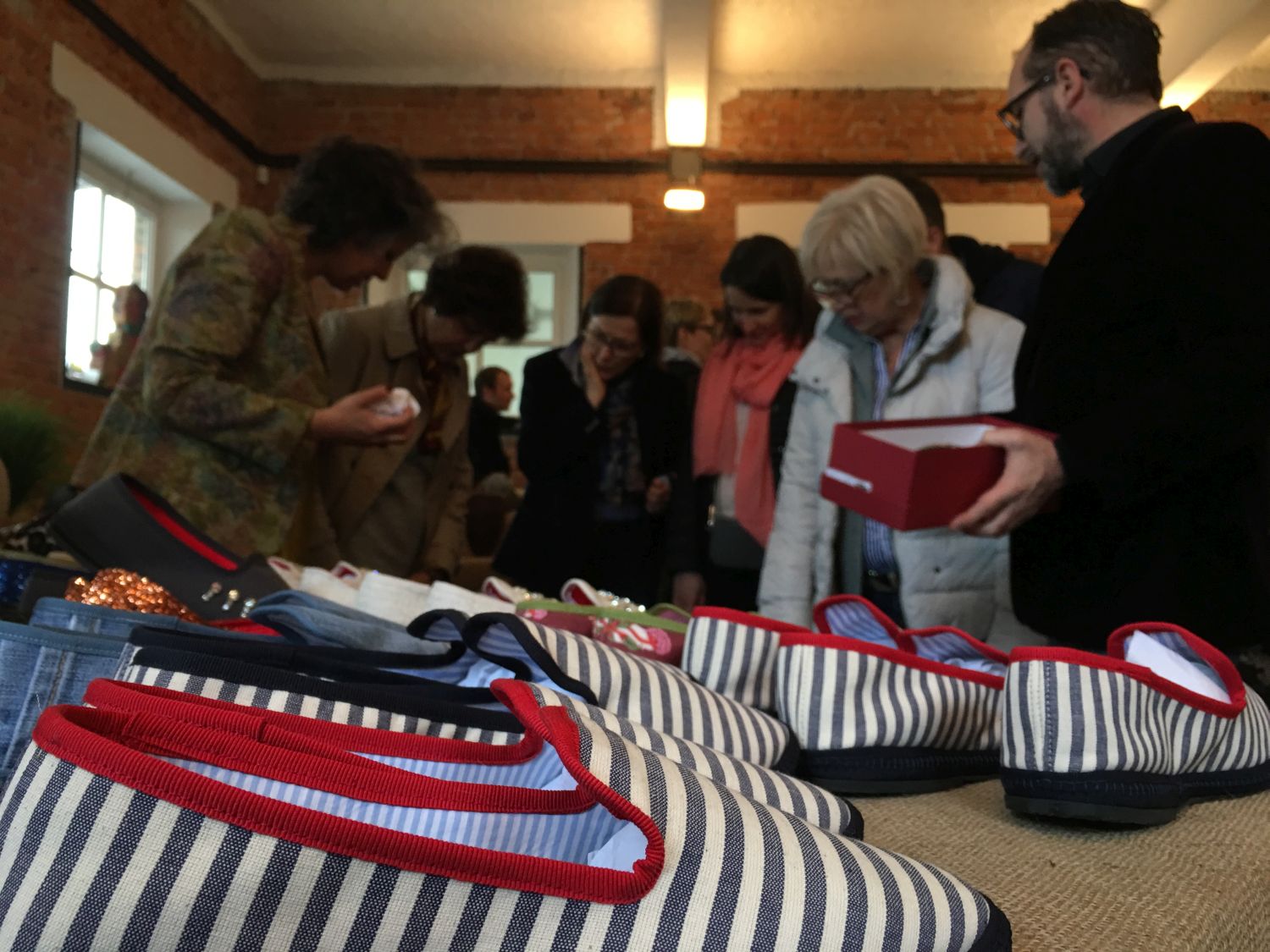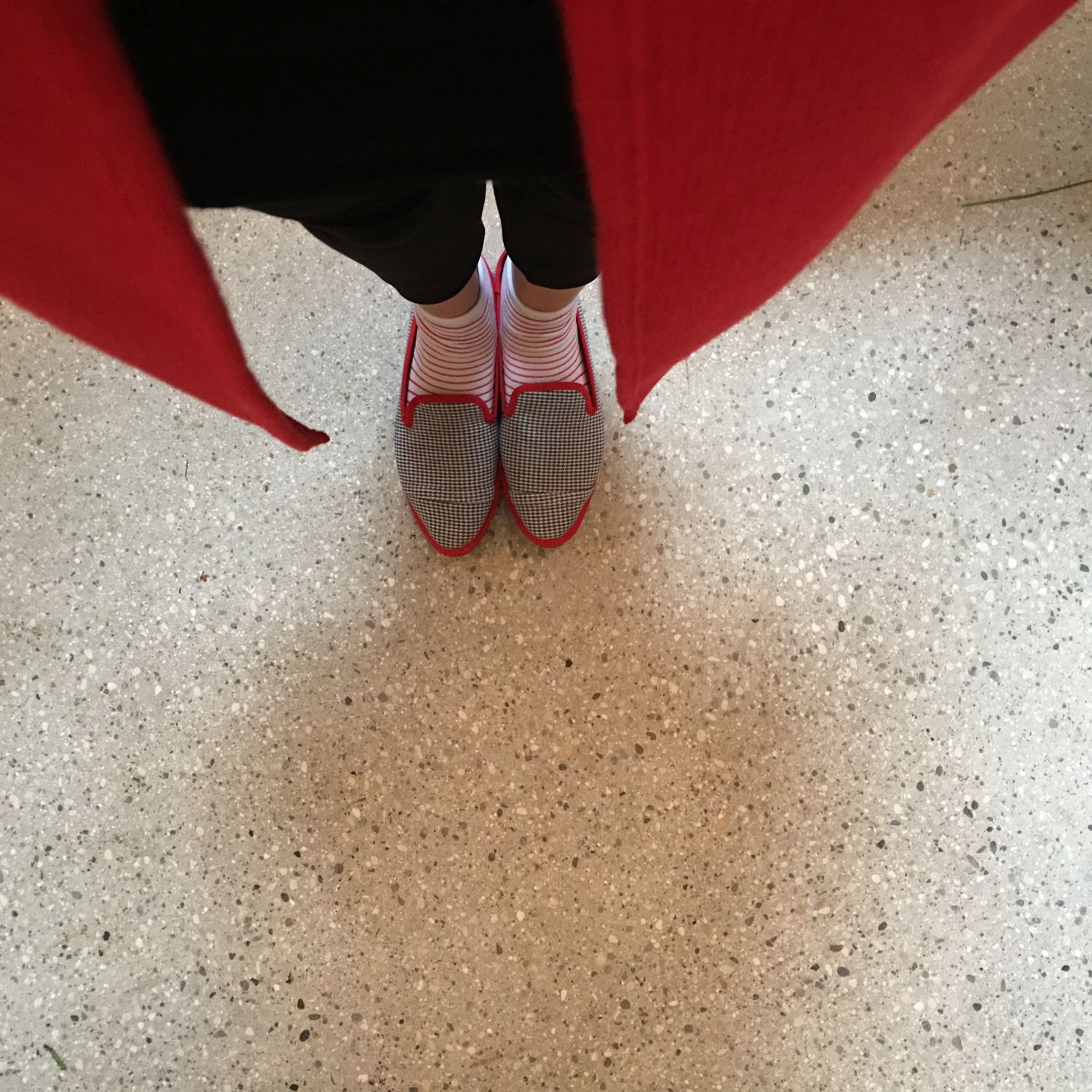 This time I had the privilege of meeting the creators of the work: two young people filled with enthusiasm as they guide me among their lovely shoes from Friuli, made with colourful fabric, recovered from old bed covers, carpets and… leather trousers, look how lovely these are!
Then a scent of flowers reaches my nose, and where else could it come from if not the FIORIFICIO (flower shop)? There she is, Laura, a skinny girl with short hair that I already know because she's from Trieste and I've already had the opportunity to see her floral compositions. She is a flower artist, that harmoniously Creates compositions using wild flowers, grass, leaves and wood. Laura also "rents" her compositions if you need them for a special event, or even just to amaze your friends when they come over for dinner!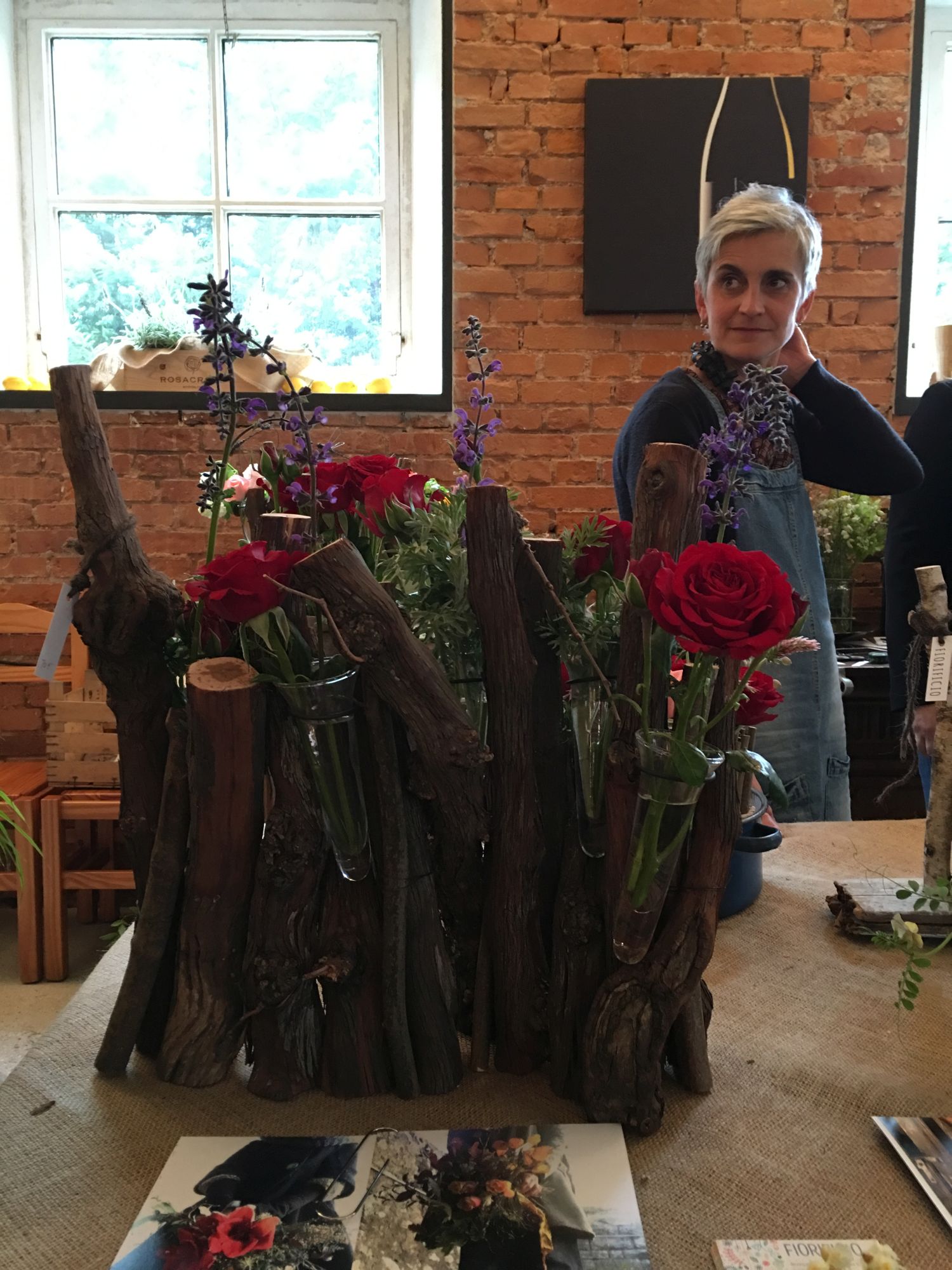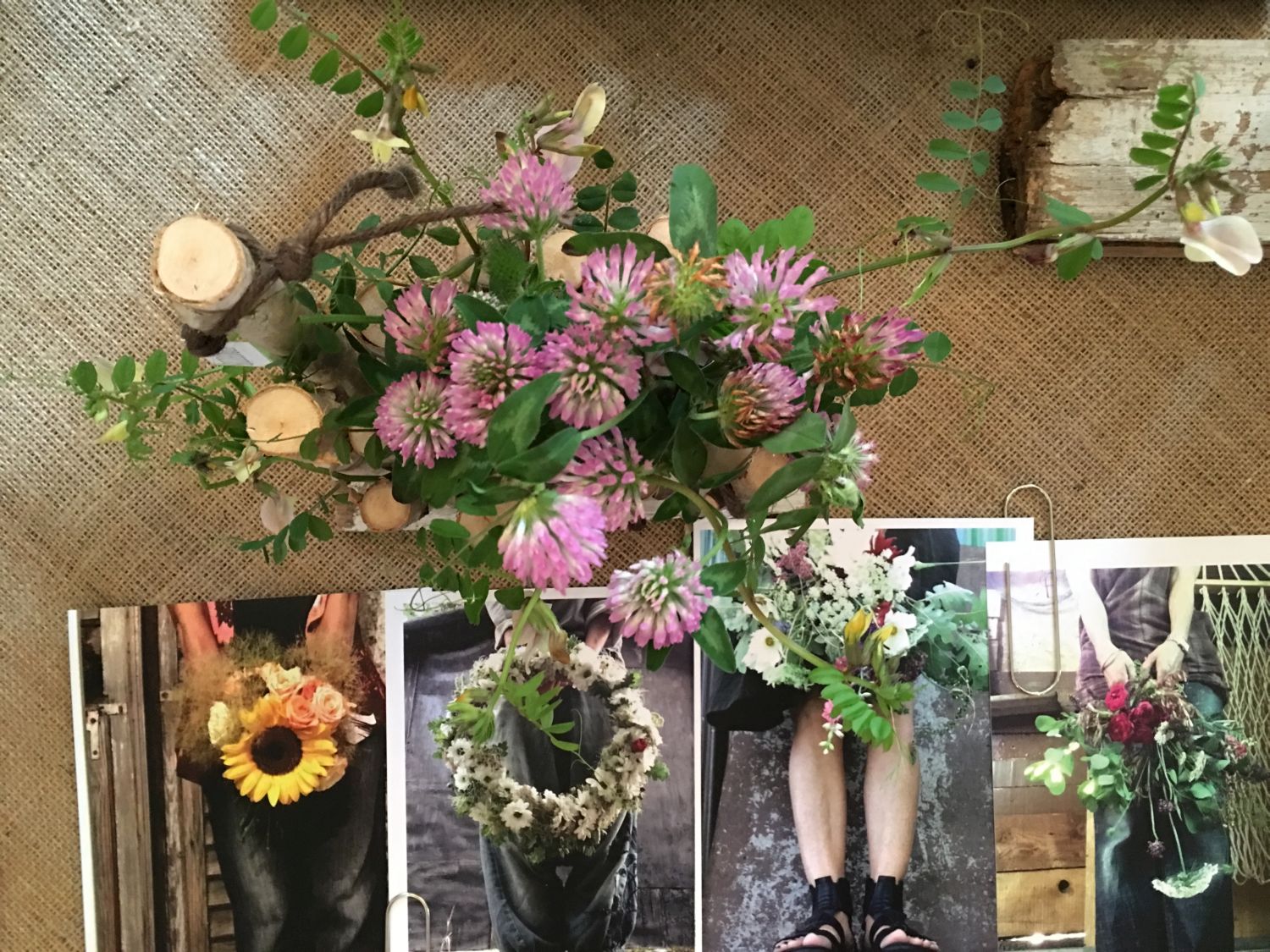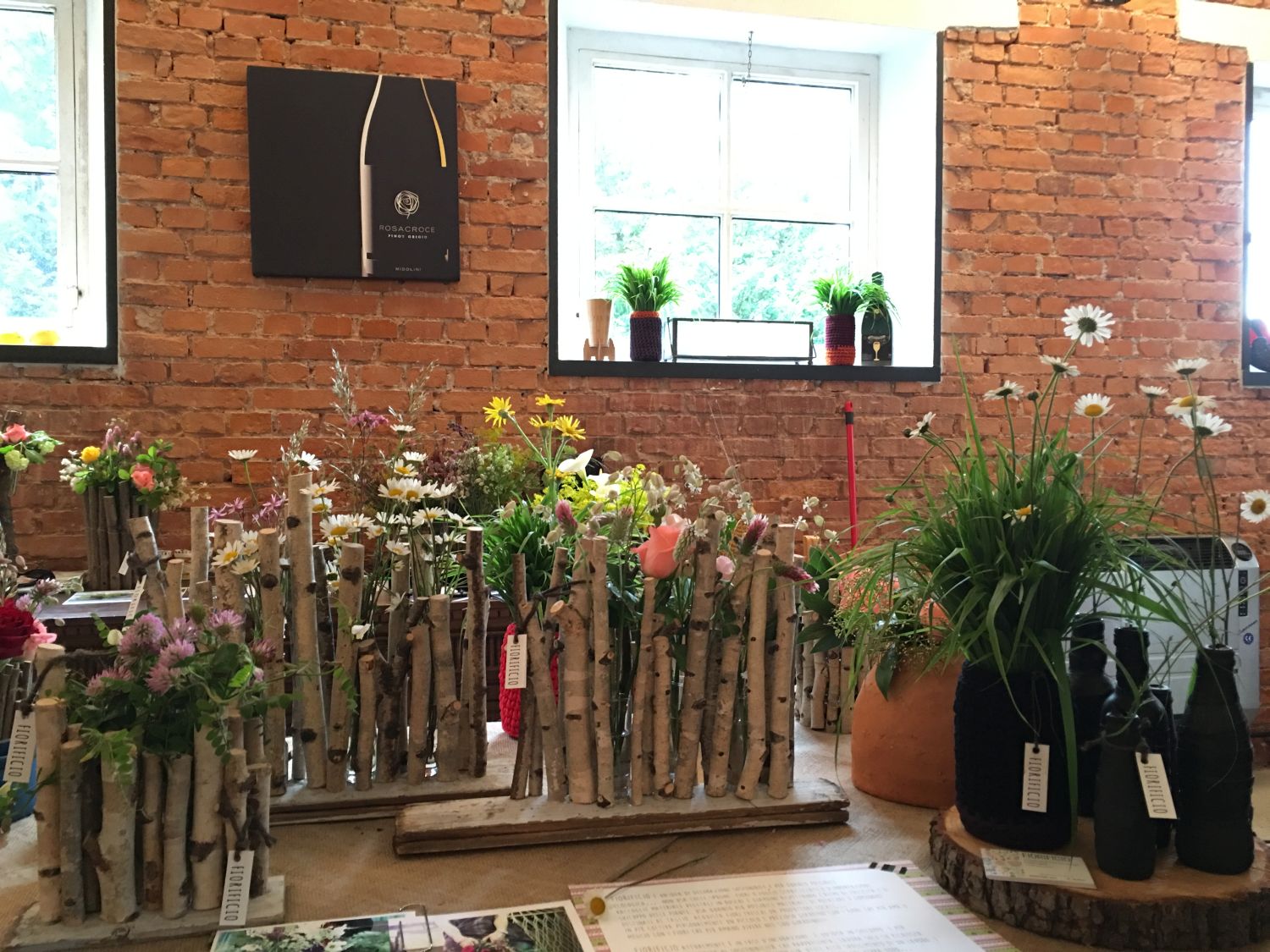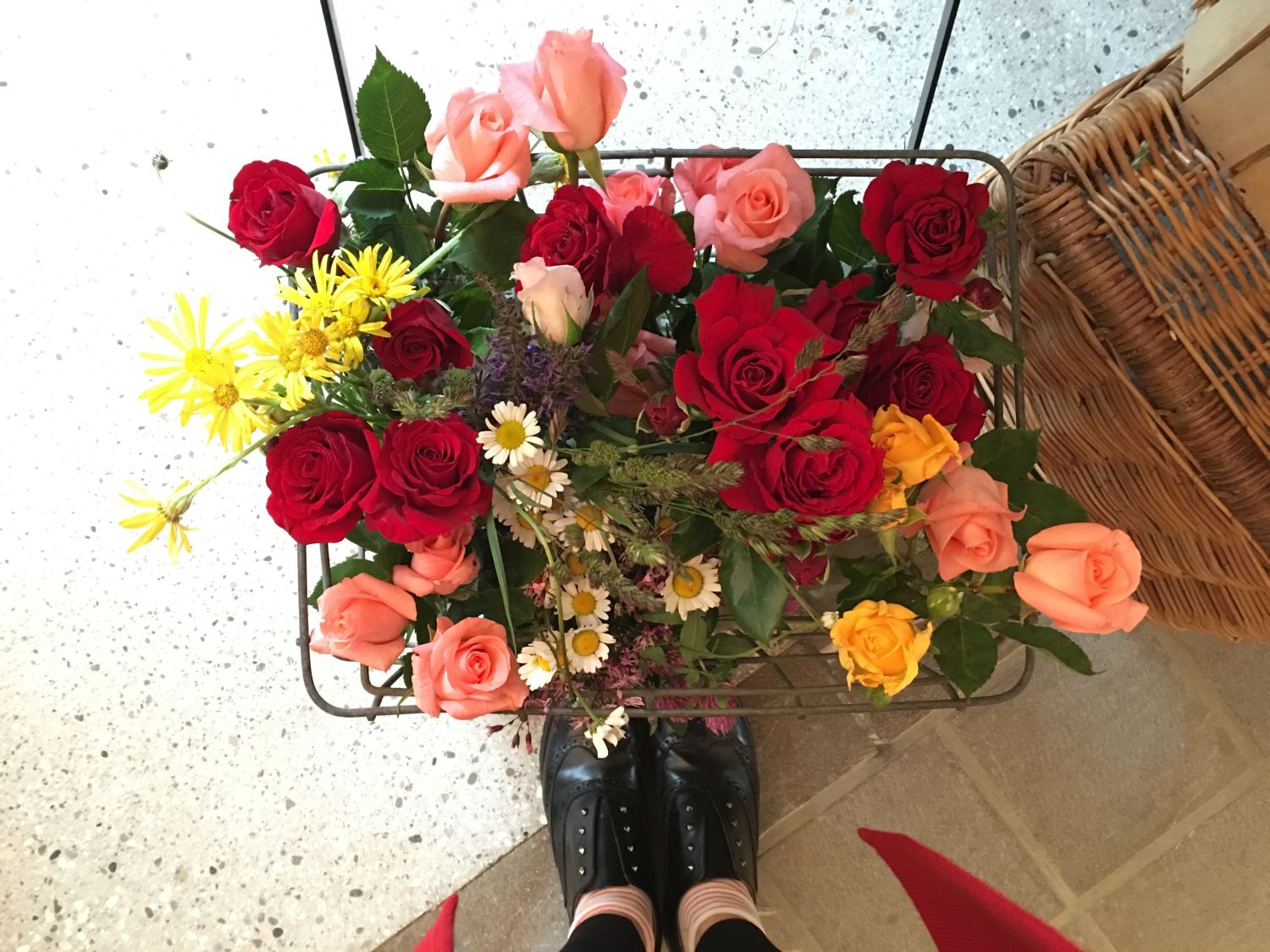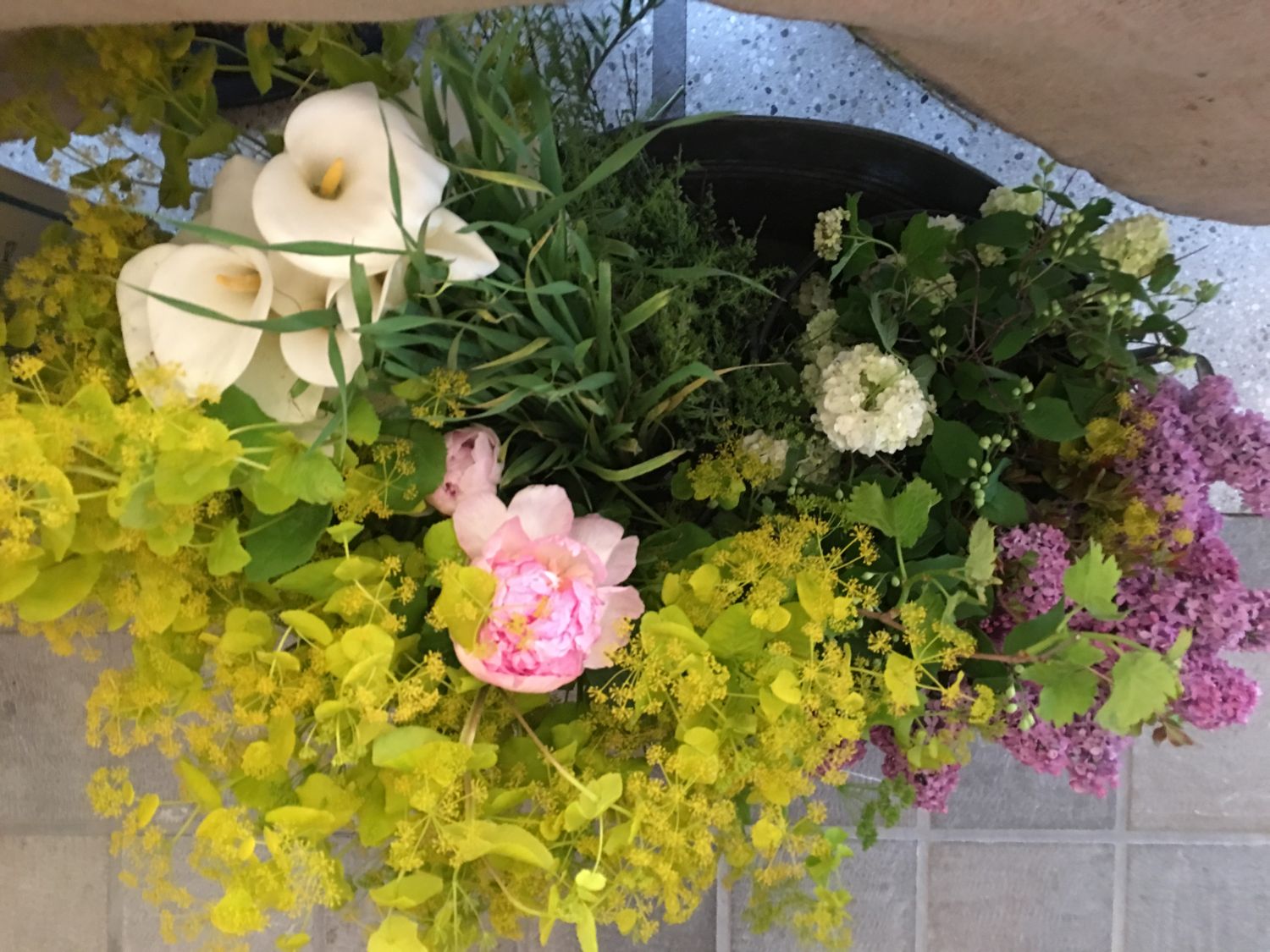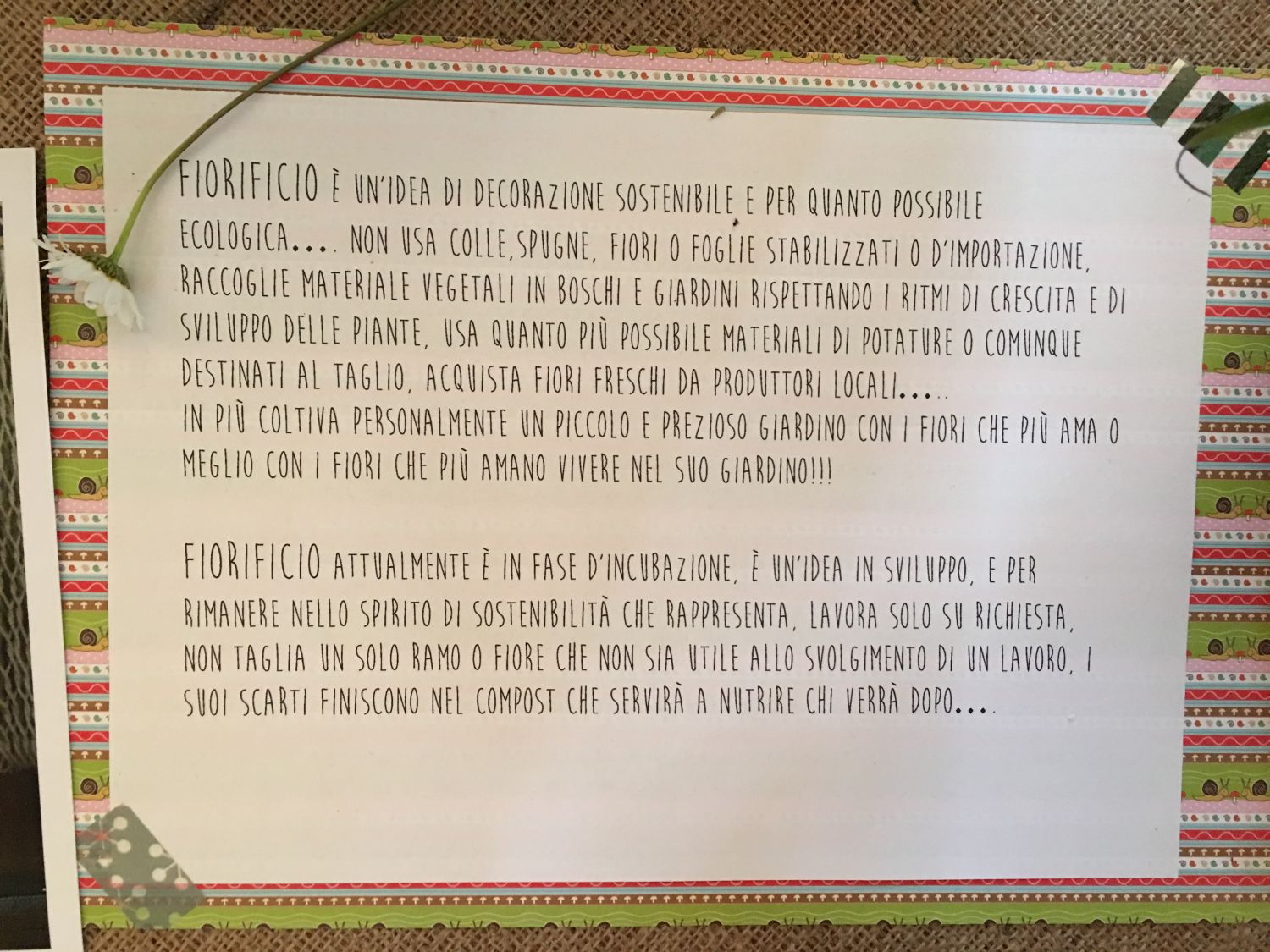 After Lara's wood artwork it's time to talk about Lorenzo Franceschinis from NODO ATELIER and his wood worked with the lathe. He's not just an artisan but a proper artist of wood. Creative and a perfectionist in his work, he tells me about his studies and work with different companies from the furniture industry and with the Salone of Milano. His project now is to do some expositions in Art Galleries, because his vases are proper pieces of art! Soon you'll have the chance to see and admire Lorenzo's work because he will be at the next showcase of the Atelier Home Gallery in Trieste!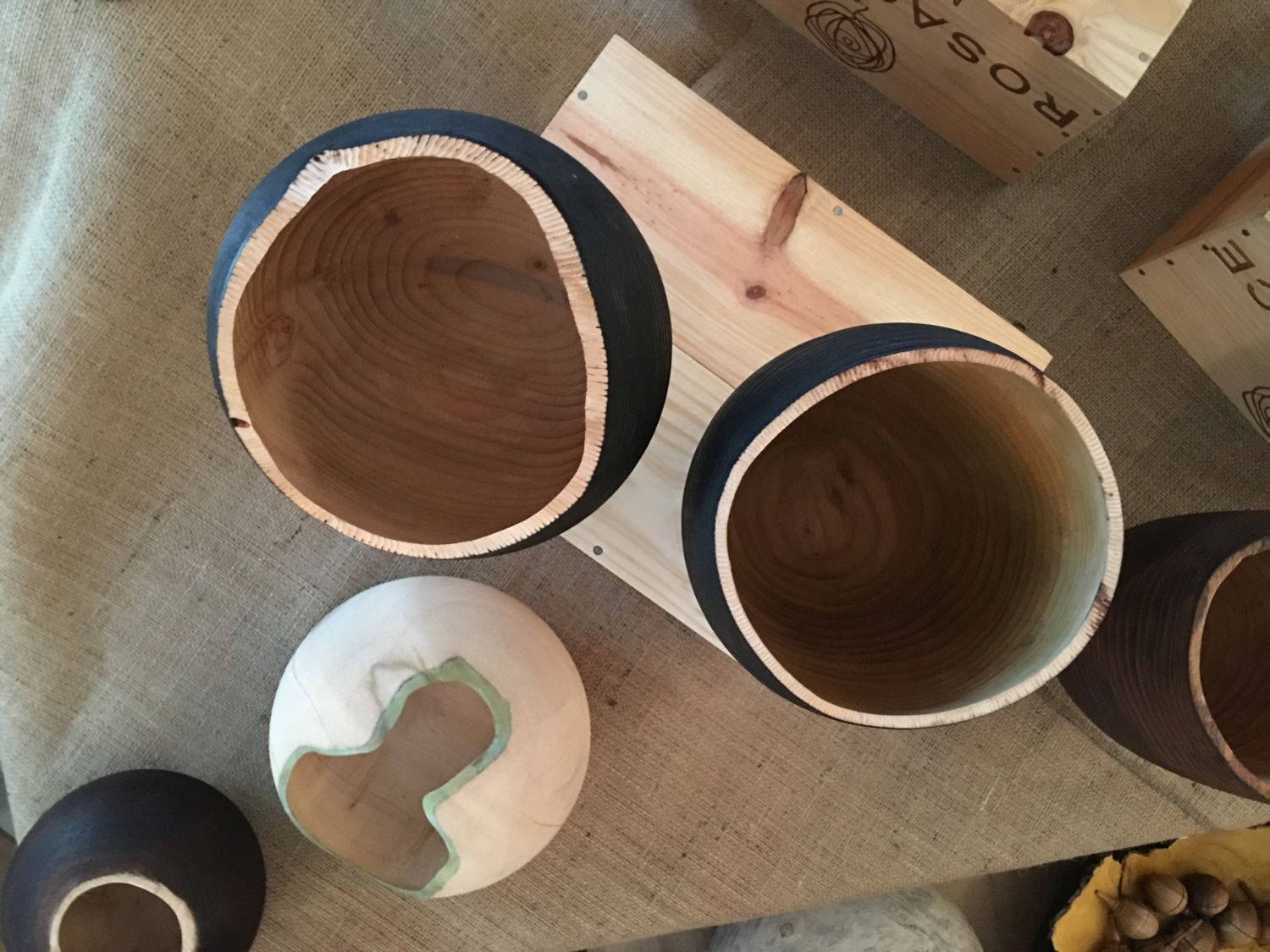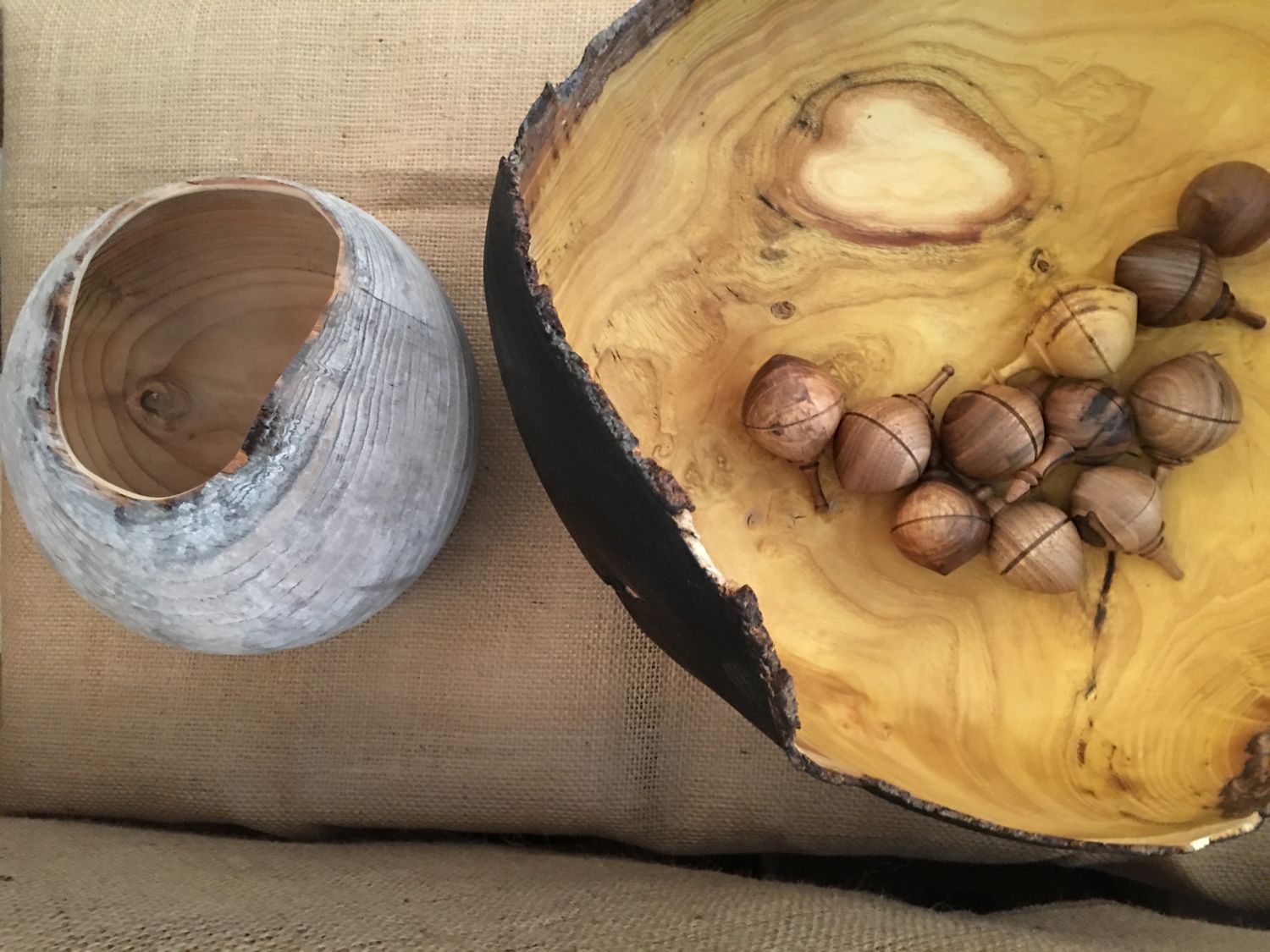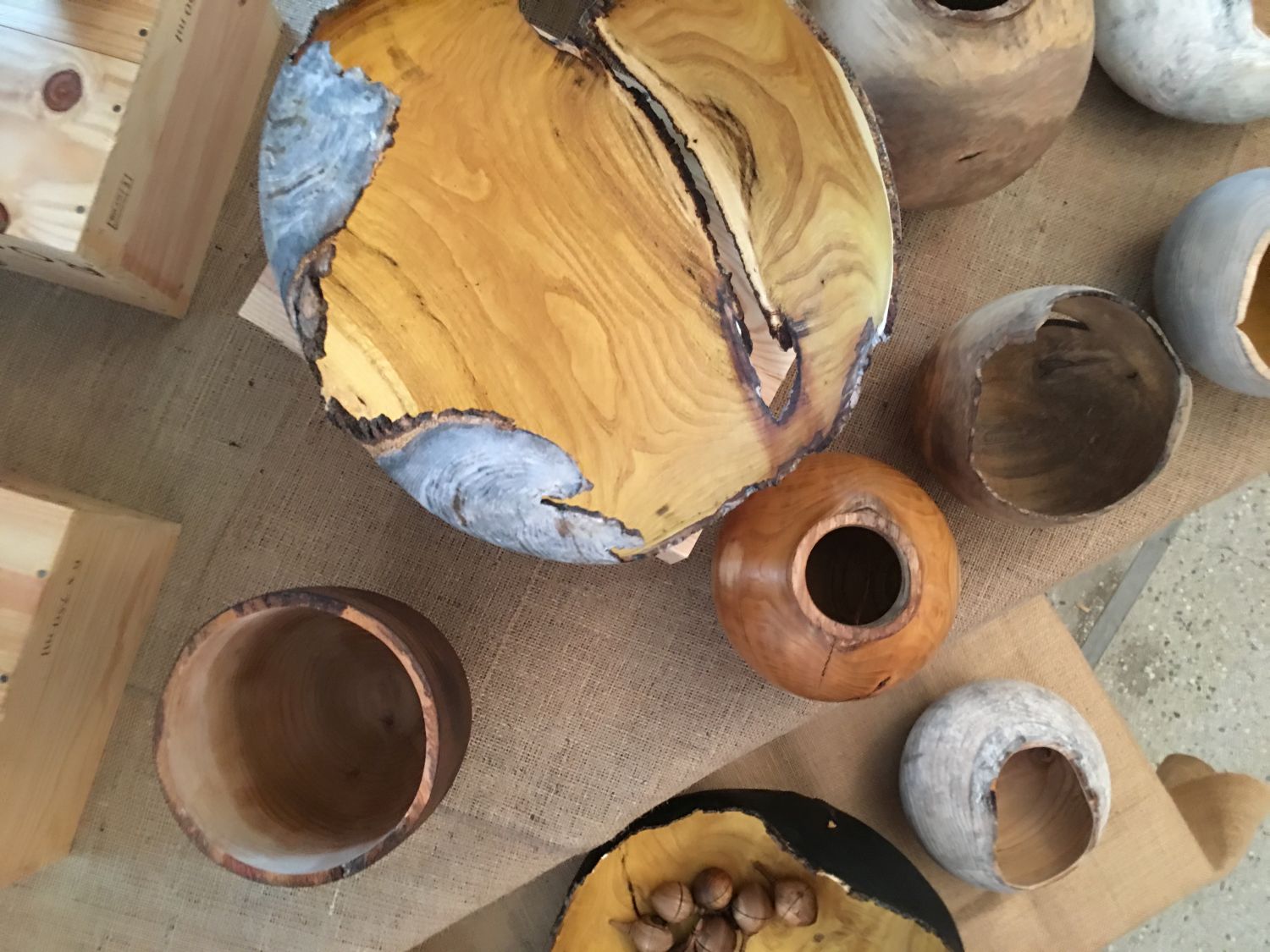 As always I'd like to tell you much more than this, but time is running out so I hope you've had the opportunity to get to know something more about the lovely local area with all its wonders ….