You guys are asking for more and more wine articles: it is a subject that I have almost never got into, as I honestly don't feel prepared enough to do so. It is true that this amazing job has made me come across several glasses of wine and many different labels and has made me cooperate with some wine producers. All of these experiences have made me understand more about this world. You also have to keep in mind that I have worked in the coffee industry for several years, tasting cups of black gold one after the other…in short, my palate is trained enough to catch even the slightest nuance in flavor 🙂
This is to say that today I'll take you with me to find more about Veralda's wines! We're in Brtonigla, a town not far from Buje: here is where it all started in 1938 thanks to Luciano and Ketty's Visintin's great-grandfather. At that time, the company could only count on 12 hectars, only four of which where used as a vineyard.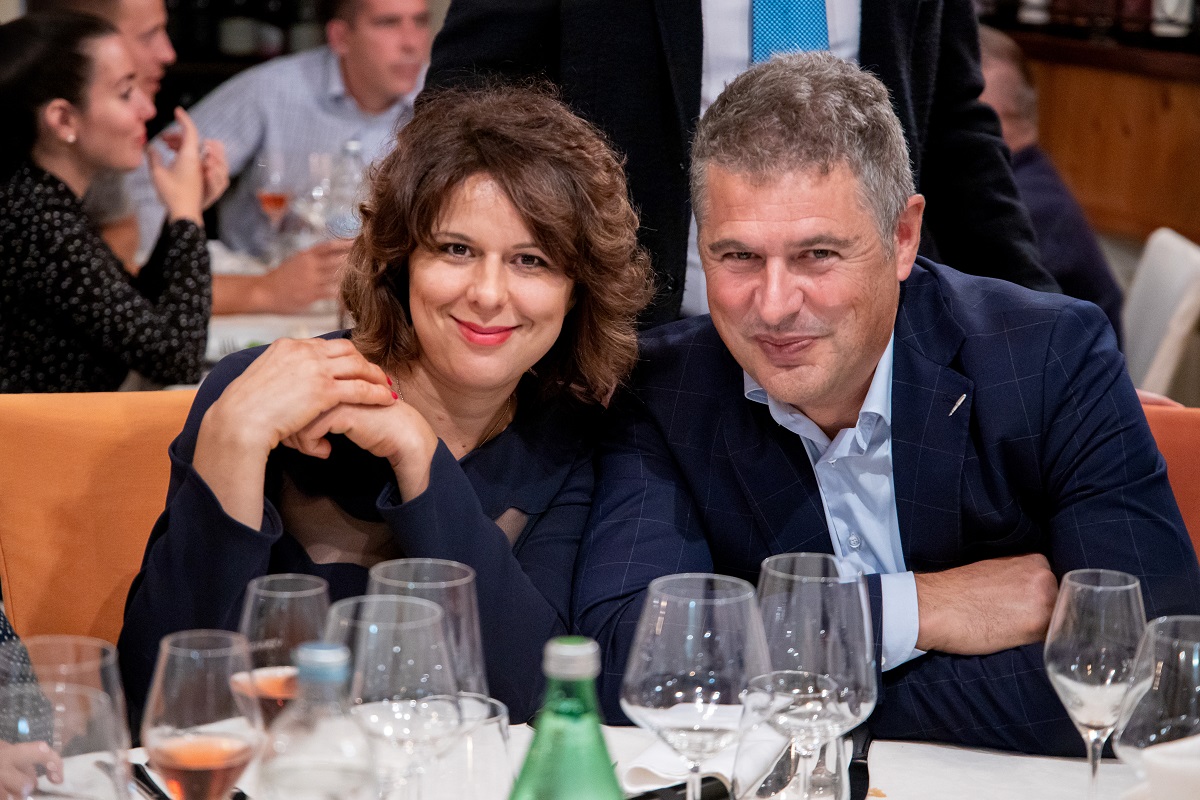 In 1998, Veralda enlarged their vineyard up to the 26 hectares they use today thanks to the contribution of the old Consorzio Statale. The vineyard spreads around the gentle Istrian hills, on a white, clayey and chalky ground, that helps to keep the humidity.
In 2003, the works to open the winery were finally concluded: it has become a technological place, where they make the best out of the (organic) grapes that they love so much. Here to check the wine production, is the beautiful and very young Olga Visintin: it is her that monitors the annual production on 150.000 bottles of 10 different labels (white, rosé, red and sparkly wines produced with a classic method).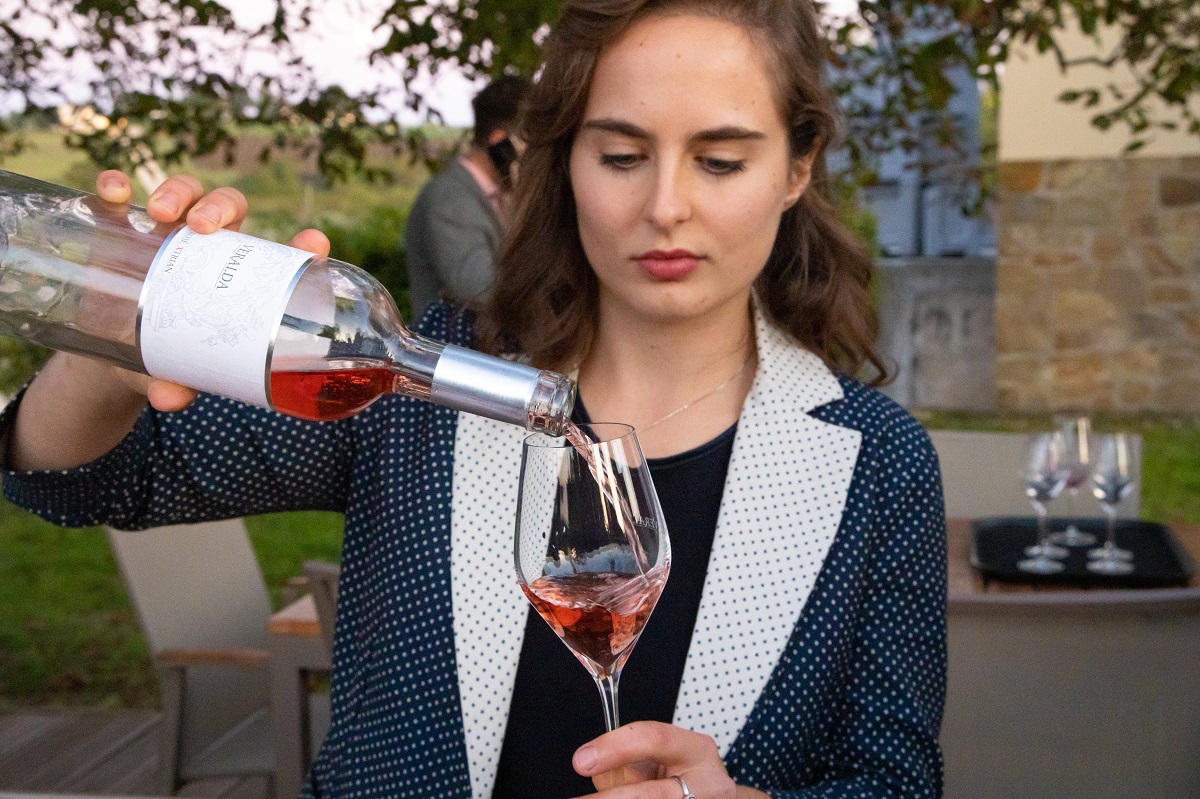 Bravo! You've really focused up to here. There's nothing left to do than to proceed with the tasting!
For a stroke of SHEER LUCK, during the dinner at Konoba Morgan's (where the event was held) I haven't only tasted excellent dishes, but I also dined with a very special friend, a Triestine mate that a lot of those in the wine community know very well! Ladies and gentlemen, I present to you Roberto Filipaz (Provincial Delegate Sommelier of Trieste for the FVG region).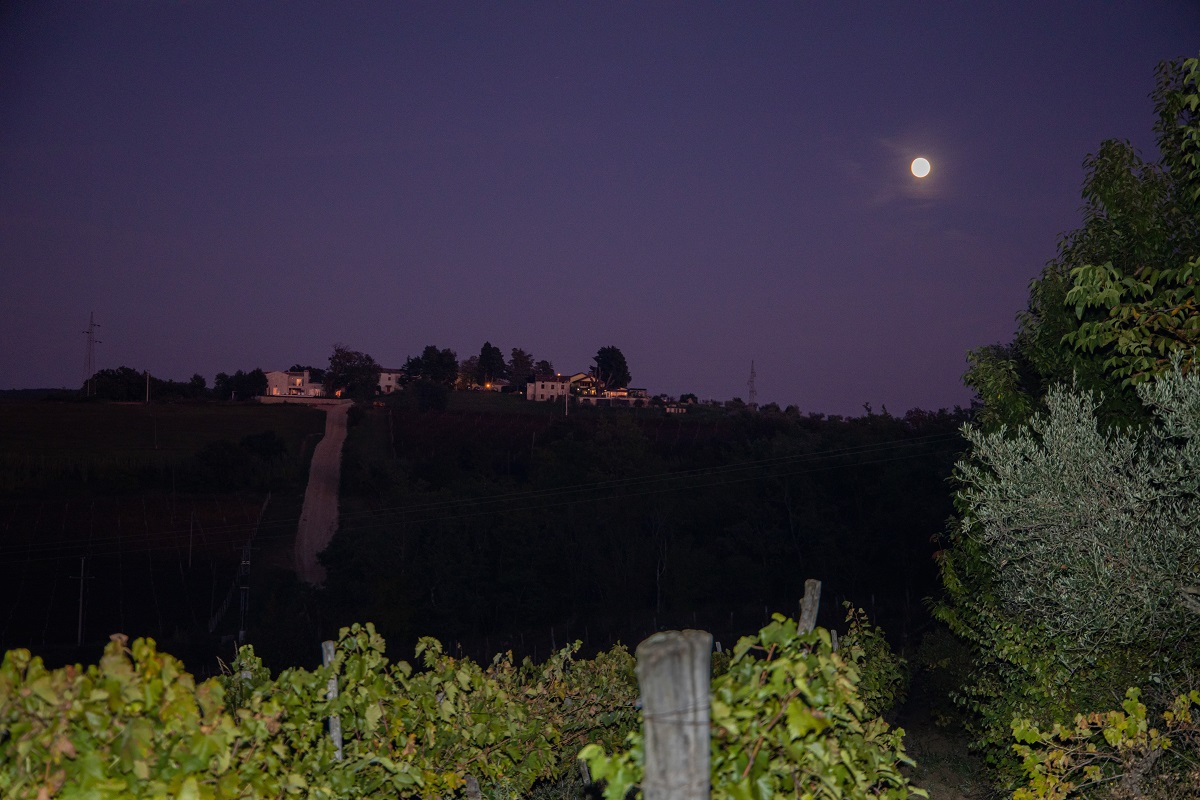 …yes, this is why I'm covering this topic light-heartedly. His professionalism helped me a lot throughout the tasting. Our night started this way, with the fortune wind blowing on my glider. We've started with a drink: a really fresh 2018 Xtrian Rosé. It's a demi-dry Terrano that is so easy to drink, you immediately want a second glass. Which came right along, but in the form of a brut Terrano, made sparkly with the classical method in 24 months. It was delicious and it perfectly matched the colors of the sunset.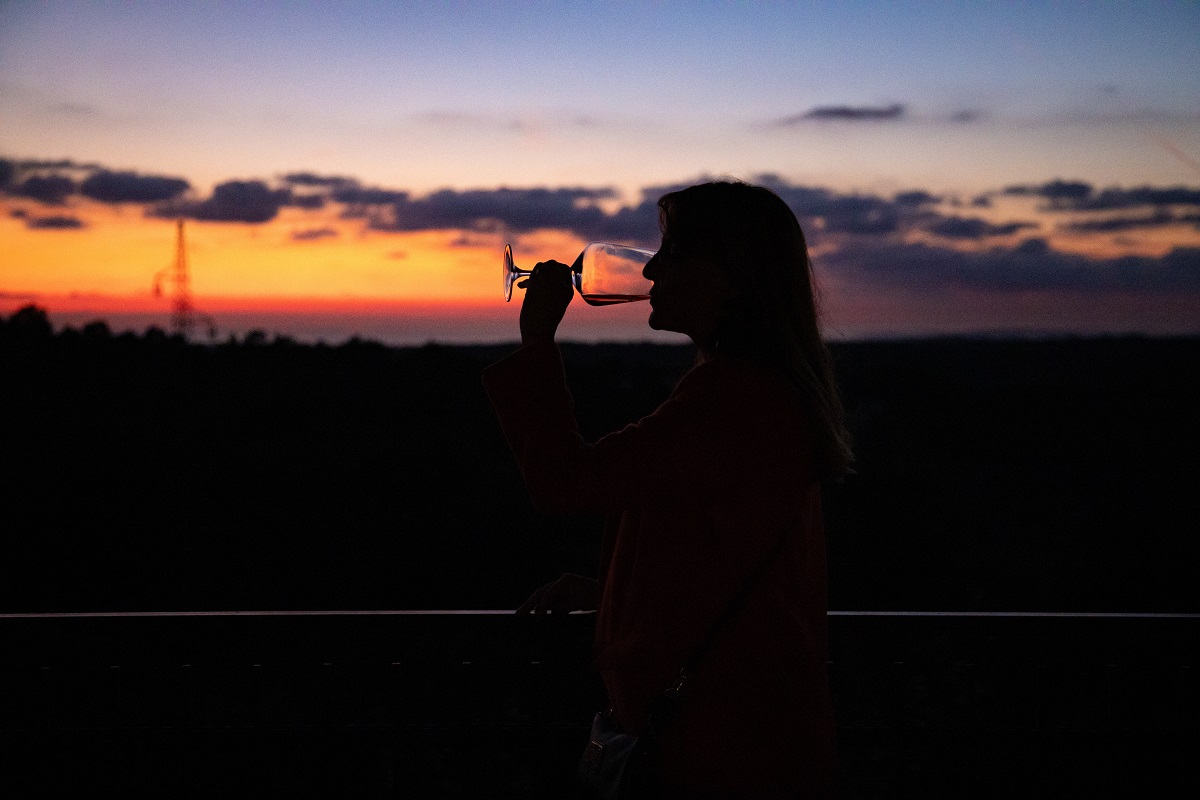 Now, the step to get to the Ambra orange is really easy to do: it's a malvasia that has macerated for two weeks without the addition of any sulfites or yeasts. It has a marvelous long-lasting after taste that really stays in your mouth. The hints of pear, banana and flowers are persistent. Its taste is really enriched by its aging in a wooden barrel but this doesn't make it too heavy: Ambra still is a light malvasia. I have to admit that the "orange" isn't my favorite kind of wine, I usually get tired of them really soon…but this is not the case.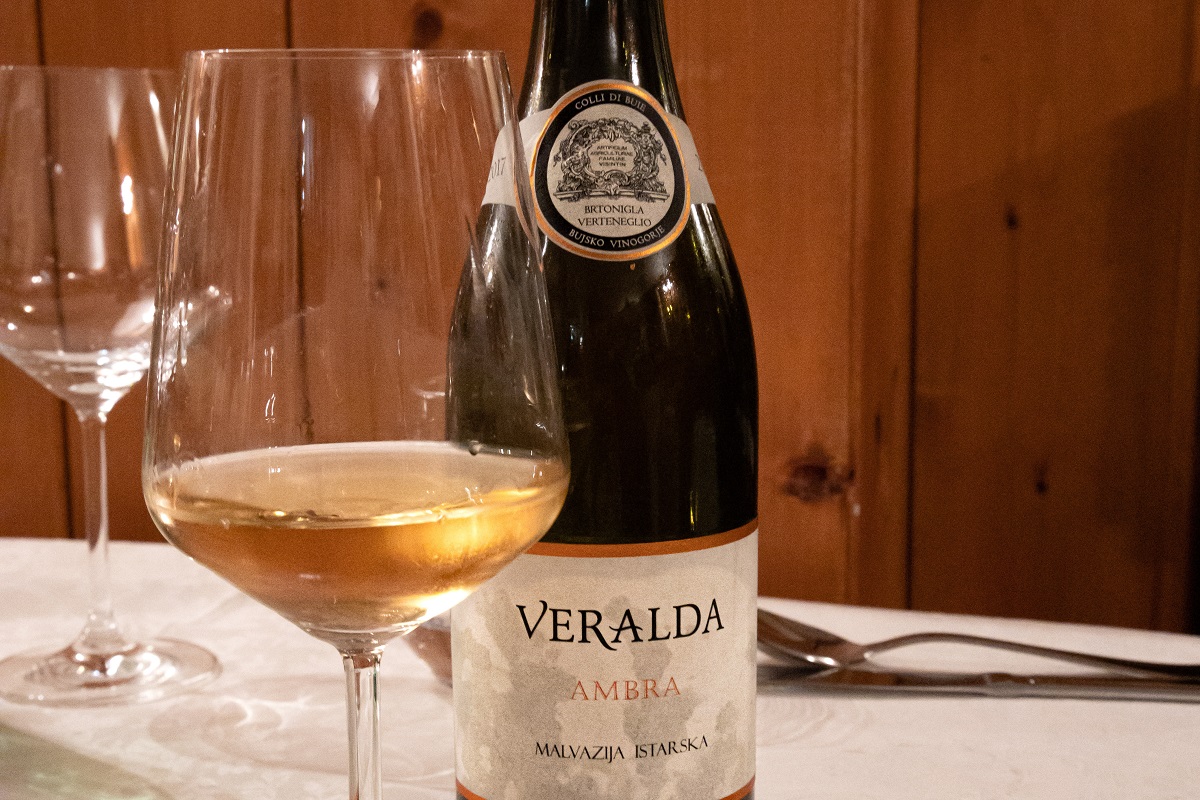 The malvasia Xtrian was really good, too: it is fresh and has a really nice scent, its taste perfectly mirrors these lands. It's one of my favorite wines of all times, perfect on a summer day or to go with fresh fish dishes. Super.
Let's keep going, shall we? I also really liked the San Giovanni, a cuvee 80% Cabernet and 20% Terrano with a 14 months barrique. The tannins are really good, as they don't make your mouth pucker and you can feel the different acidities that come form the two different wines. Nuances of ripe fruit, cherry and prune with a little scent of sweet tobacco mix with licorice and black pepper, fusing to result in a light smoke scent, perceivable by smelling too.
It still isn't over, because right around the corner is the 2018 Terrano Xtrian, that leaves everybody speechless. Yes, every single one of us was expecting a quite acid taste…but THERE WASN'T. The 10 months it passed in wooden barrels took that strong acidity away, leaving space to balsamic vinegar nuances.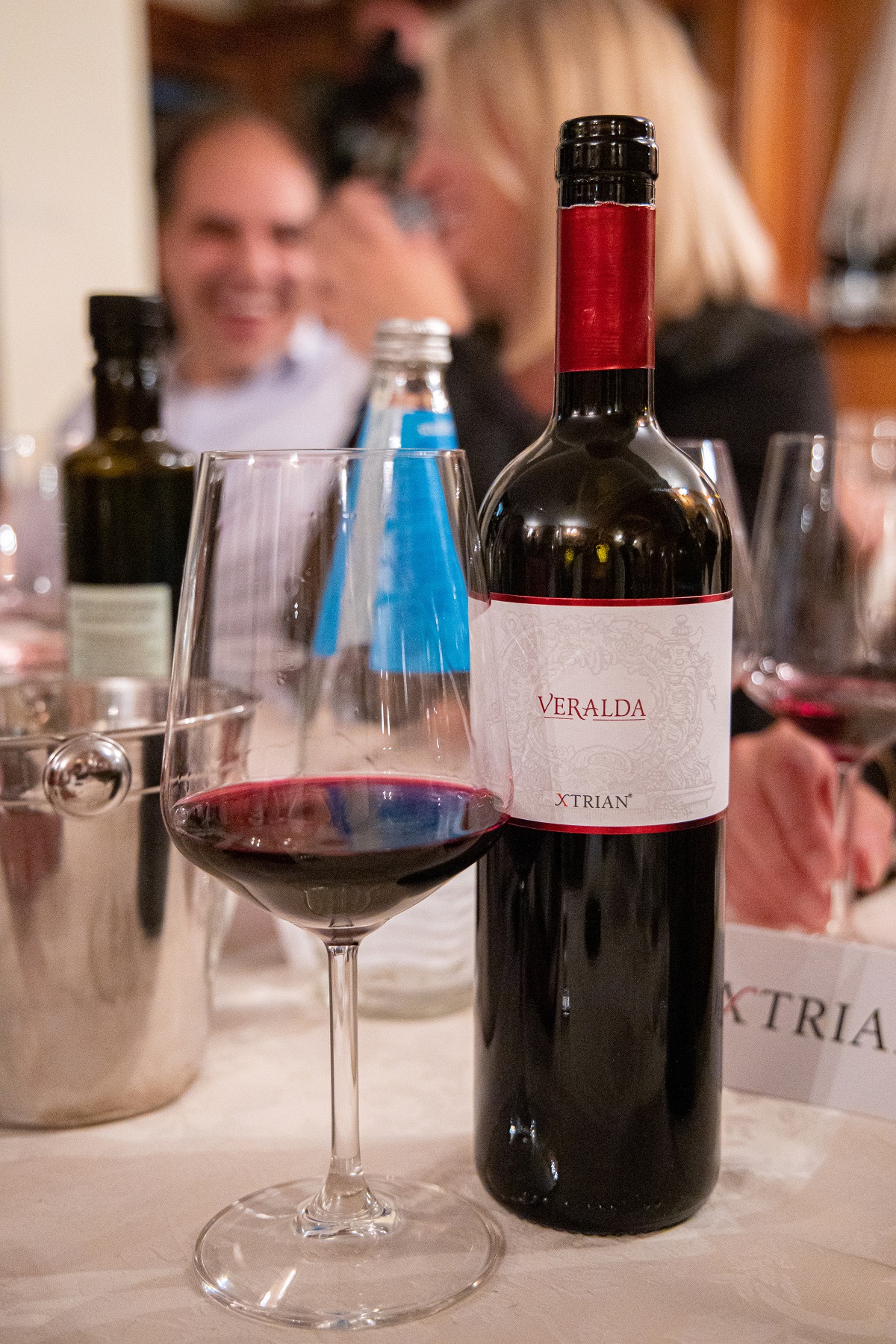 To conclude this wonderful meal, comes a Moscato with hints of hazelnut and rose: the perfect conclusion.
So, rate me on a scale from…no, I'm kidding. I hope to have intrigued you to look more into these Istrian wines, though. Needless to say, I liked it a lot! And then what's really great too, is that you can enjoy a mesmerizing meal at Konoba Morgan's and then stop right around the corner at Veralda's to buy some bottles. The prices on these wines are really good, they start at 8 euros. It's a one-time occasion to discover this territory and let it enchant you 🙂
Thank you, Veralda. Thank you, beautiful Istria. Who knows how many surprises you still have for me…
Ph. Lara Perentin