Vineyards, olive trees and the blue sea in the distance. Today I'll take you with me to Brtonigla, to try a really inviting place in this charming corner of Istria. Ladies and gentlemen, welcome at Konoba Morgan! However unpleasant may the weather be in this season, here you can be lucky and have a wonderful day, warming up in the autumn sun…if that's the case, you can't say "no" to eating in the beautiful terrace, enjoying a breathtaking view.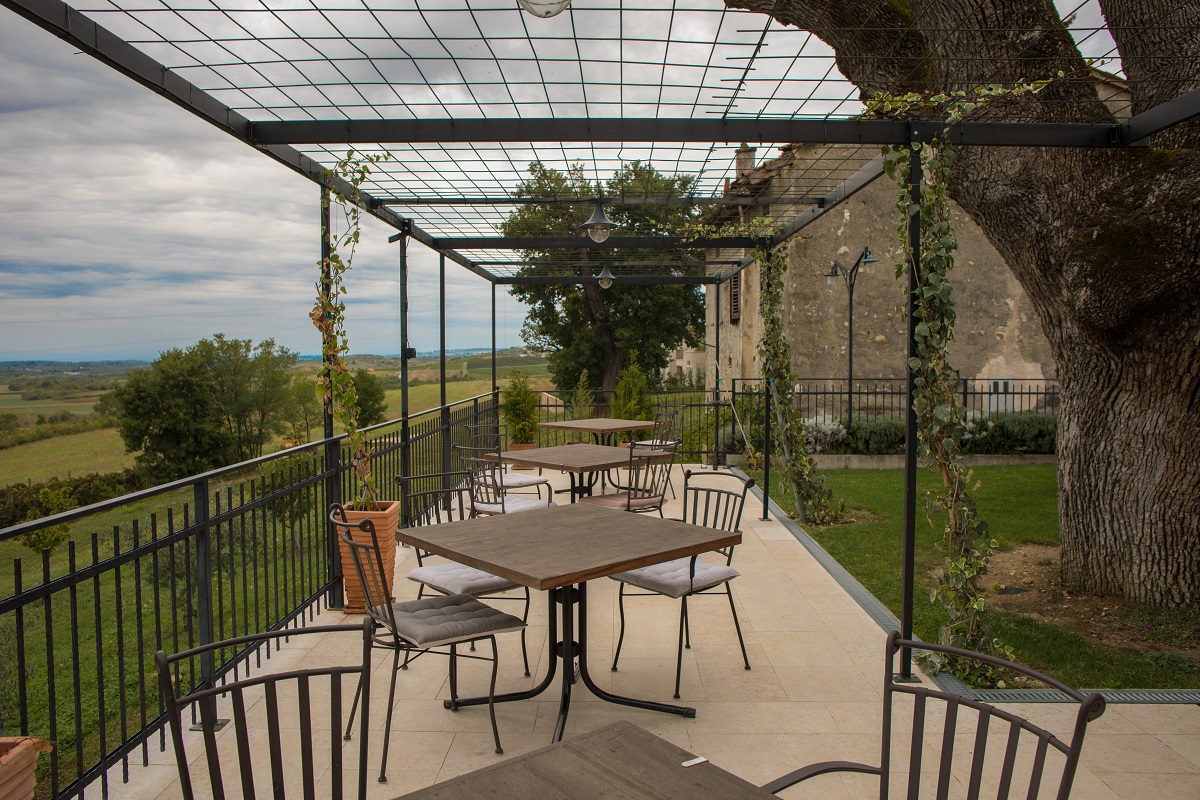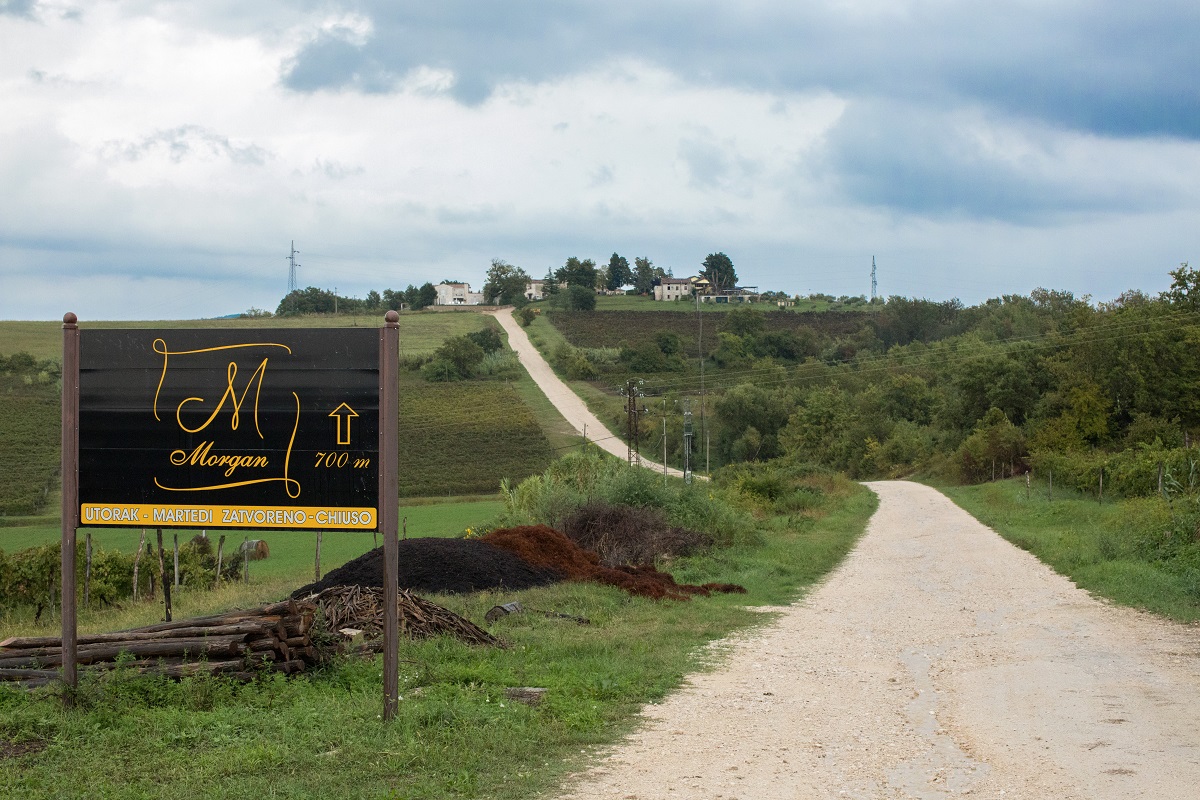 This place opened its doors twenty years ago as a farmhouse, but transformed the next year in a real konoba (Dalmatian traditional restaurant NdT). Now that the enlargement works are over, the restaurant offers dishes cooked by the expert hands of the 38-year-old Ana Morgan and her mother. It's a family business. The dining room is Marko's kingdom, Ana's brother and former musician.
She's shy and introvert, while Marko's look is really sharp. A sibling couple that will suddenly make you feel at ease.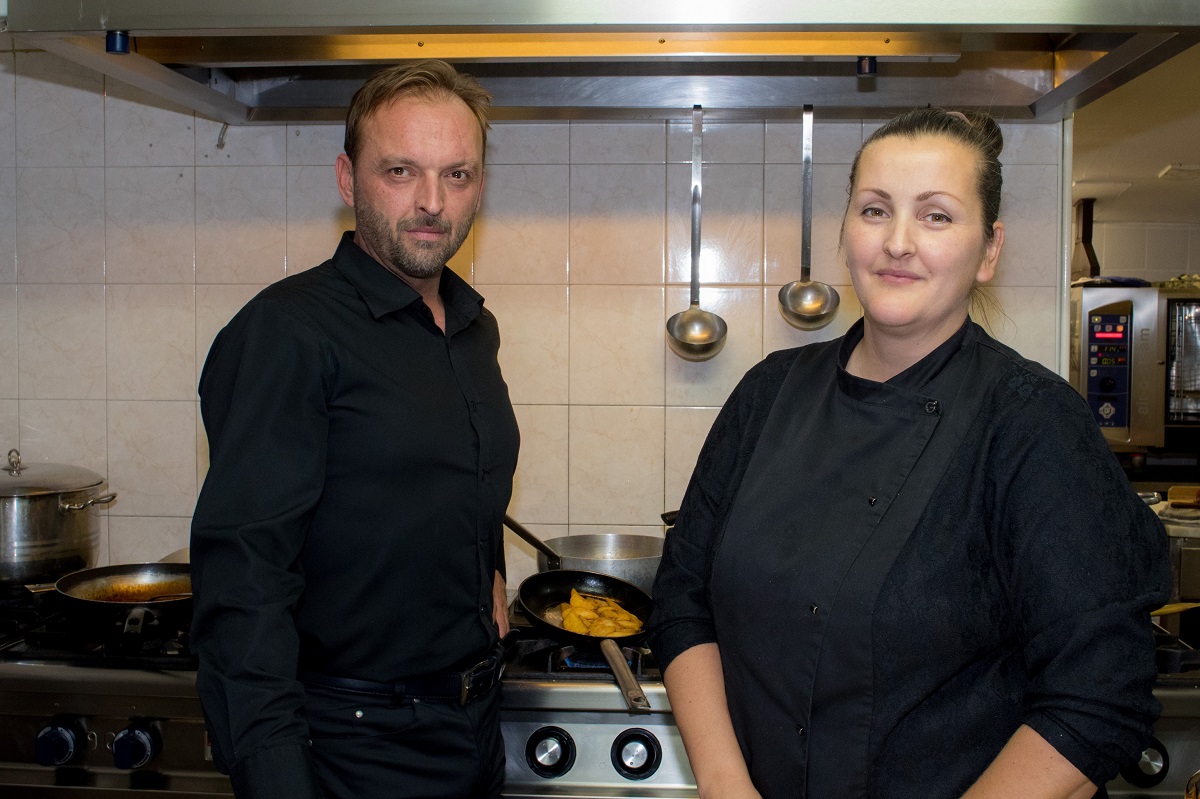 This restaurant is specialized in meat and game. You will taste traditional dishes that blindly follow the seasons: their homemade pasta is pure poetry for your taste buds. I've already told you: Ana loves cooking – with her mum by her side – she knows what she's doing!
…the scent in the dining room clears any doubt. I'm ready to taste a long line of dishes that I'm sure won't let me down.
They have a à la carte menu, but if you prefer, you may also ask for a selection of dishes to taste (in that case, in order for you to taste them all, the portions will be slightly reduced). Let's begin this journey into Konoba Morgan's taste, what do you say?
The kitchen welcomes you with a small plate of four homemade mostardas: they offer prune, quince, bell pepper and onion mostarda. Along with the bread toasts they gave me a wonderful homemade pate of mixed liver. E-X-Q-U-I-S-I-T-E.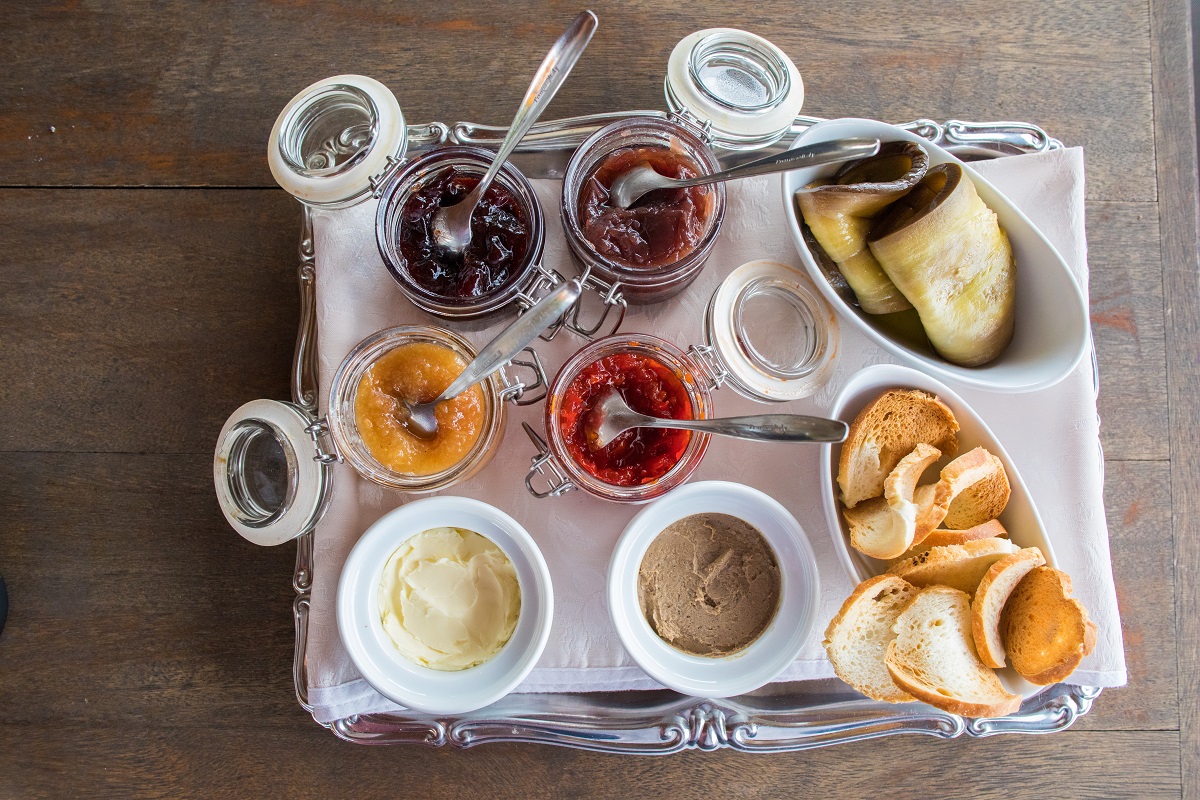 Now it's time for the appetizer's big entry: Her Majesty, the boiled cow tongue with horseradish, a homemade tartar seasoned only with salt, pepper and oil and a bowl of pheasant and herbs, served with a sweet and sour sauce and cheek lard gravy.
So savory. Then, I was delighted by a creamy potato soup and a sarma, a savoy cabbage leaf, filled with sausage, potato peel chips and crashed hazelnuts.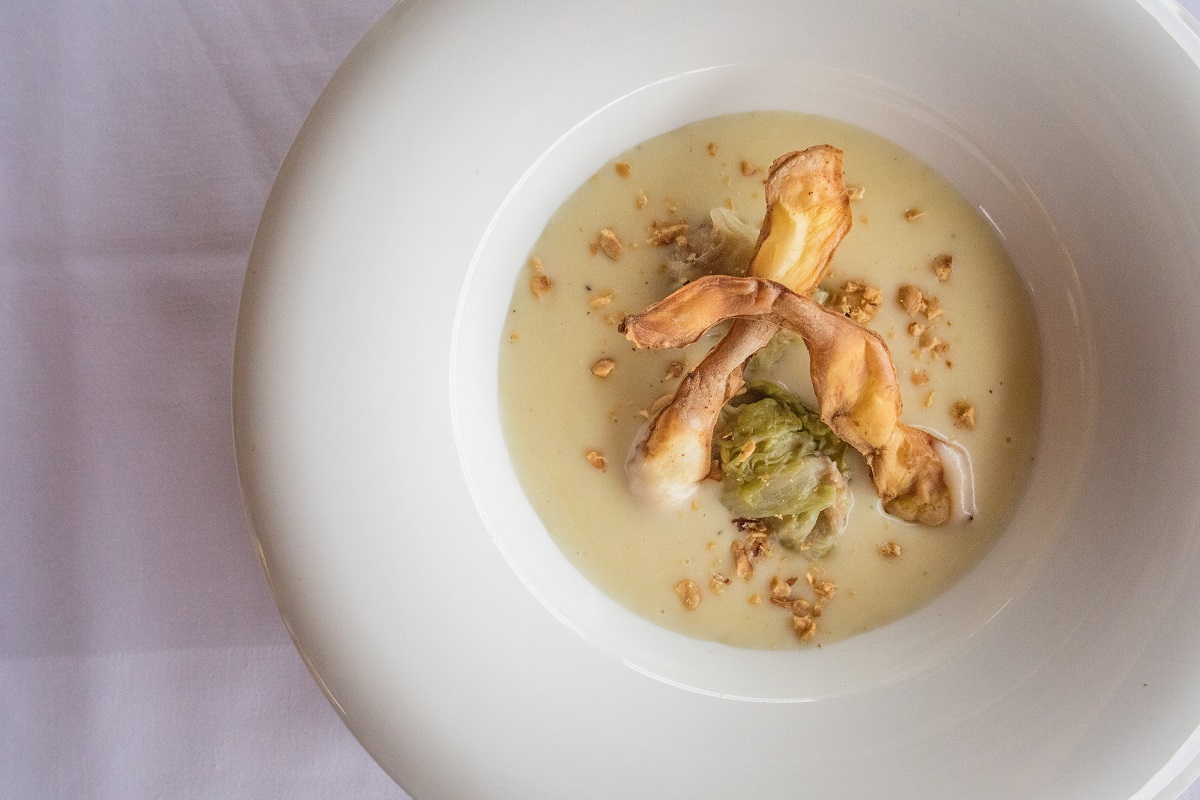 Do you have a red carpet, by any chance? Because the next dish deserves it. It's one of my favorites: homemade tagliatelle with the first white truffle of the season. While my fingers quickly run on the keyboard, I can still smell their inebriating scent…
The second course, you ask? I had a veal guanciale (jowl) with pumpkin gnocchi and deer with herbs, polenta and a blueberry sauce with balsamic vinegar.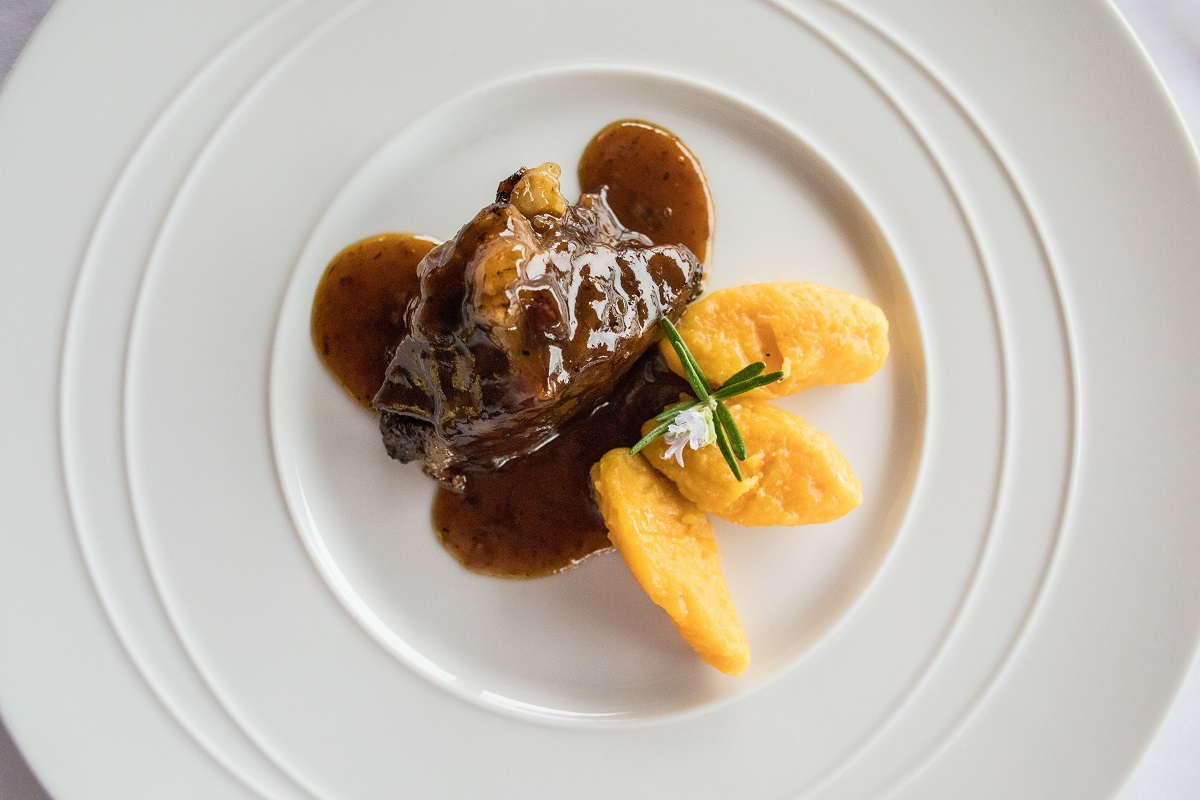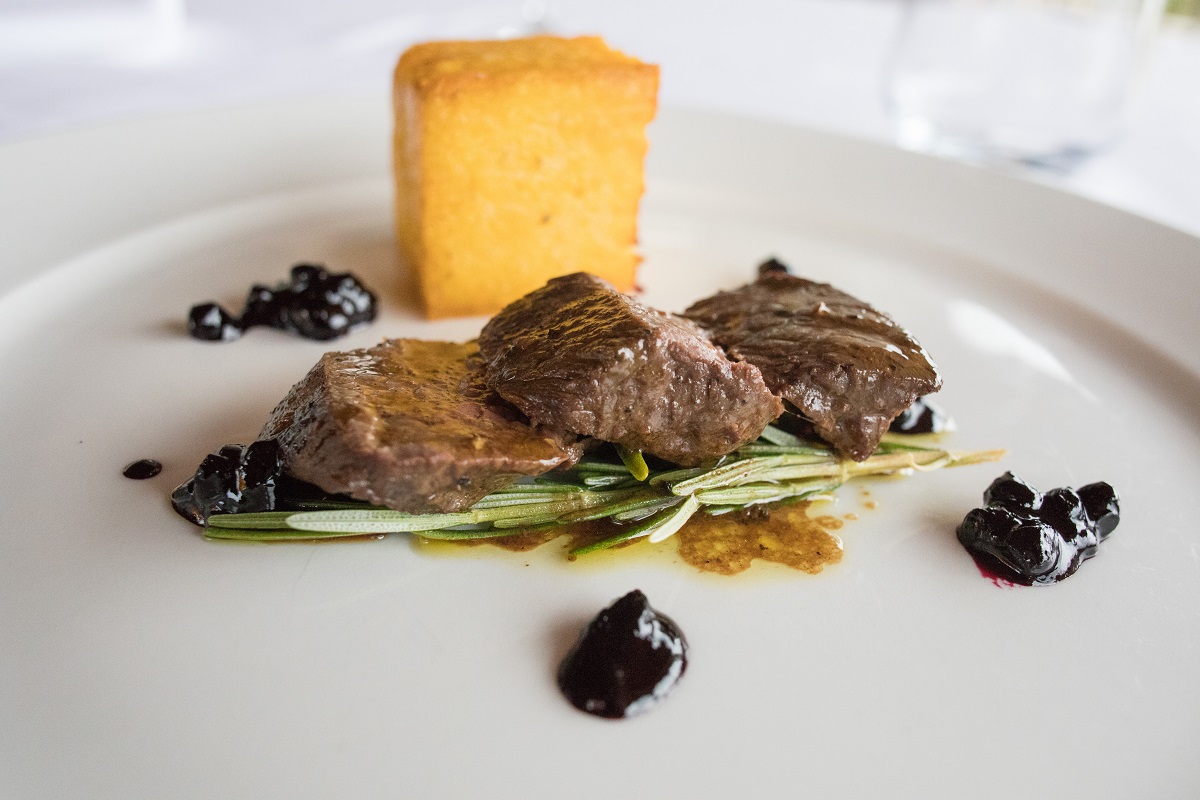 To conclude this meal, I was offered a homemade ricotta and pear tart.
I know you, you're already wondering how much this tasting cost me, aren't you? Well, I keep no secrets: 45 euros each, without wine.
Speaking of wine, at Konoba Morgan you have a really wide choice. They're all local, and they also have some wines made in Slovenia and France! I let Veralda's sparkling Terrano and 2015 Tomaz's black Malvasia guide me through this meal.  I didn't want to go too far with the wine; I can't risk my driving license! Who'll drive me around, then?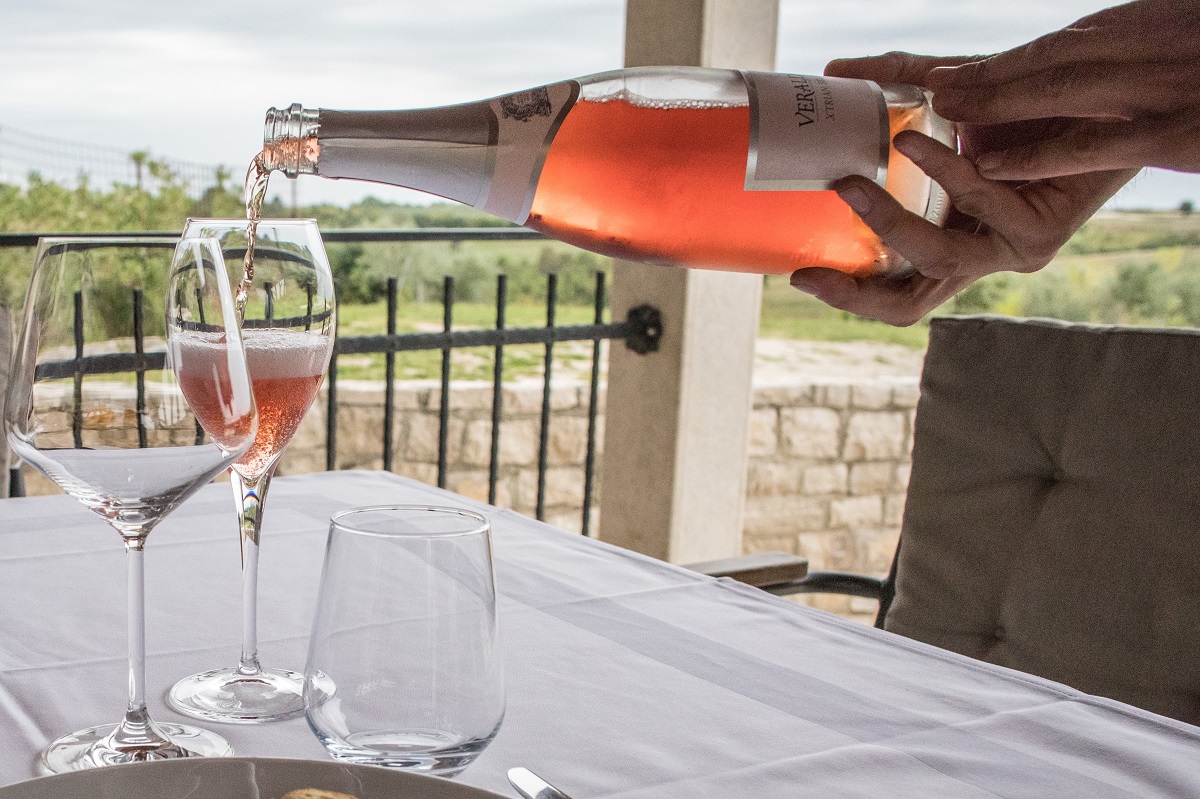 And talking about driving licenses: this facility has many changes coming up, first and foremost the new possibility to spend the night right here (so that you can have a few more glasses of wine without any risk!). 7 rooms will be available by the next season, in 2020 J
While waiting for this tidbit, the only thing I have left to say is…you go try it! I had an amazing meal, their mouthwatering dishes spoiled me and, in spite of the dull day, I've had a wonderful experience.
Thank you, Konoba Morgan! See you next time!
Ph. Lara Perentin