This summer I heard a lot of things about my beloved Croatia and I can assure you that that hurt me because I am deeply in love with this beautiful land, as you know. One of the comments I heard the most, refers to the fact that, according to someone, it has become almost out of reach because of its high prices.
I would like to point out that mine is not a crusade, don't misunderstand: Croatia used to offer and still offers opportunities for every budget. I personally chose to visit one of the best resorts of the country, following the line of thinking held by MissClaire in all these years. I wanted to show you that you can spend a lot…but it is a rightful price and the service is like no other.
This is why I chose San Rocco in Brtonigla. A boutique hotel built in 2004 run by the Fernetich family, and where the two siblings Luana and Teo have an important and active role. The structure has 13 rooms, all big and cozy; at you arrival you will find a carafe filled with fresh water and lemon slices, an Illy capsule coffee machine, cotton sateen bed sheets with their logo on them, embroidered heavy terry towels, every kind of pillow and a huge king-size mattress. What? No, I'm not finished. Can we talk about the walk-in closet? The furniture is modern and really well chosen.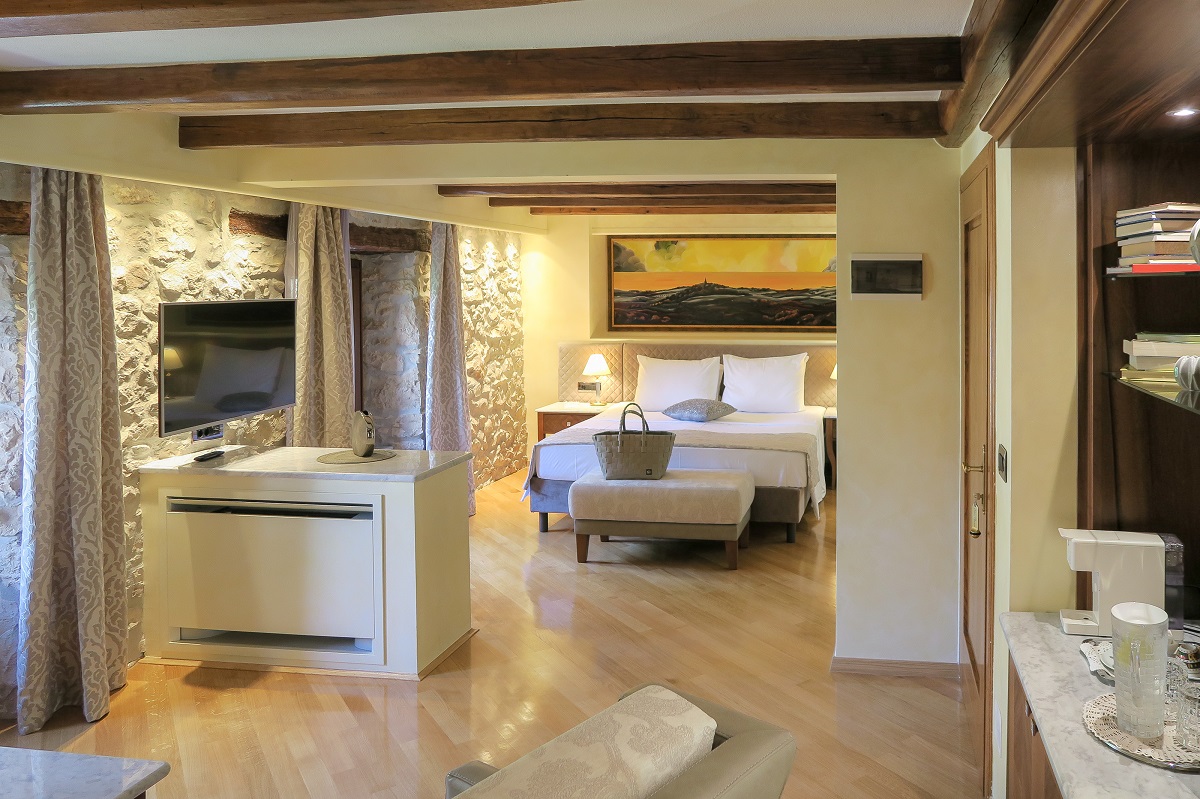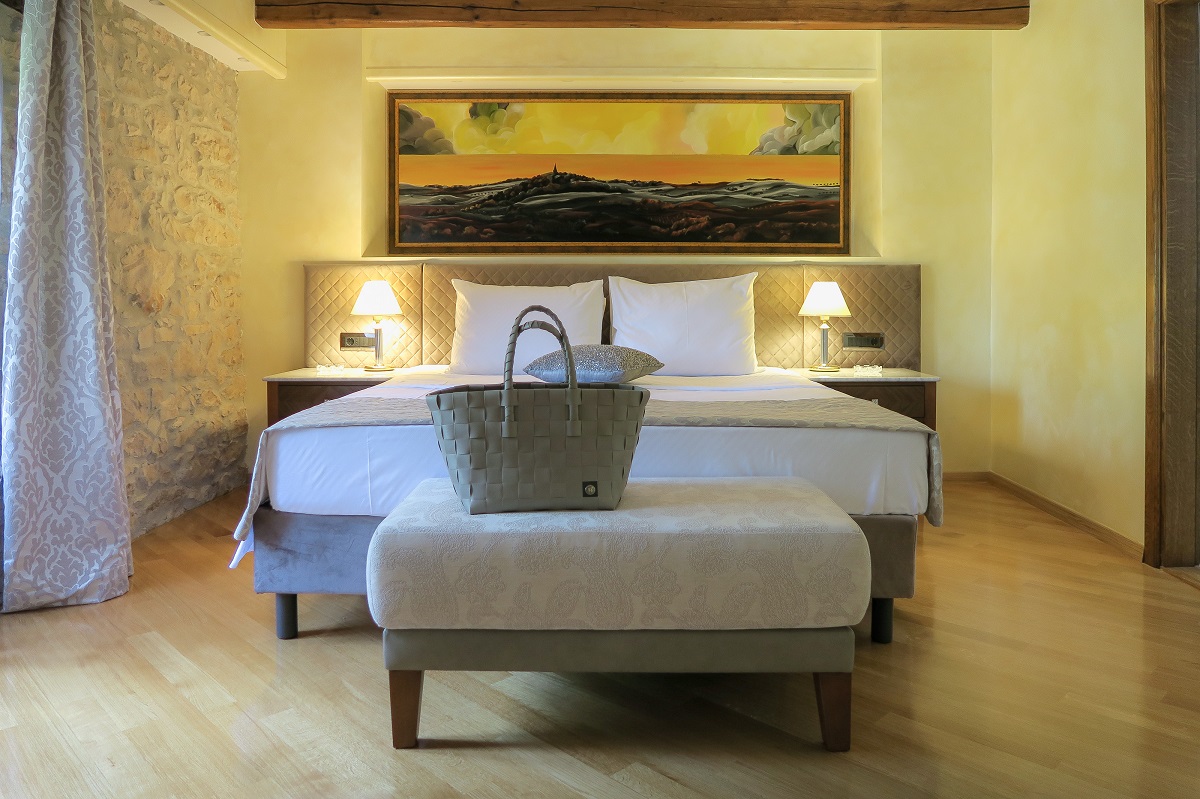 The park that surrounds the hotel is highly cured; grass is always well cut and thriving, fruit trees alternate with beautiful flowers and palm trees and among them is an infinity pool that faces some mesmerizing olive trees. A magical place, a paradise, far away from every sound; you can only hear the wind, water and crickets singing in the night.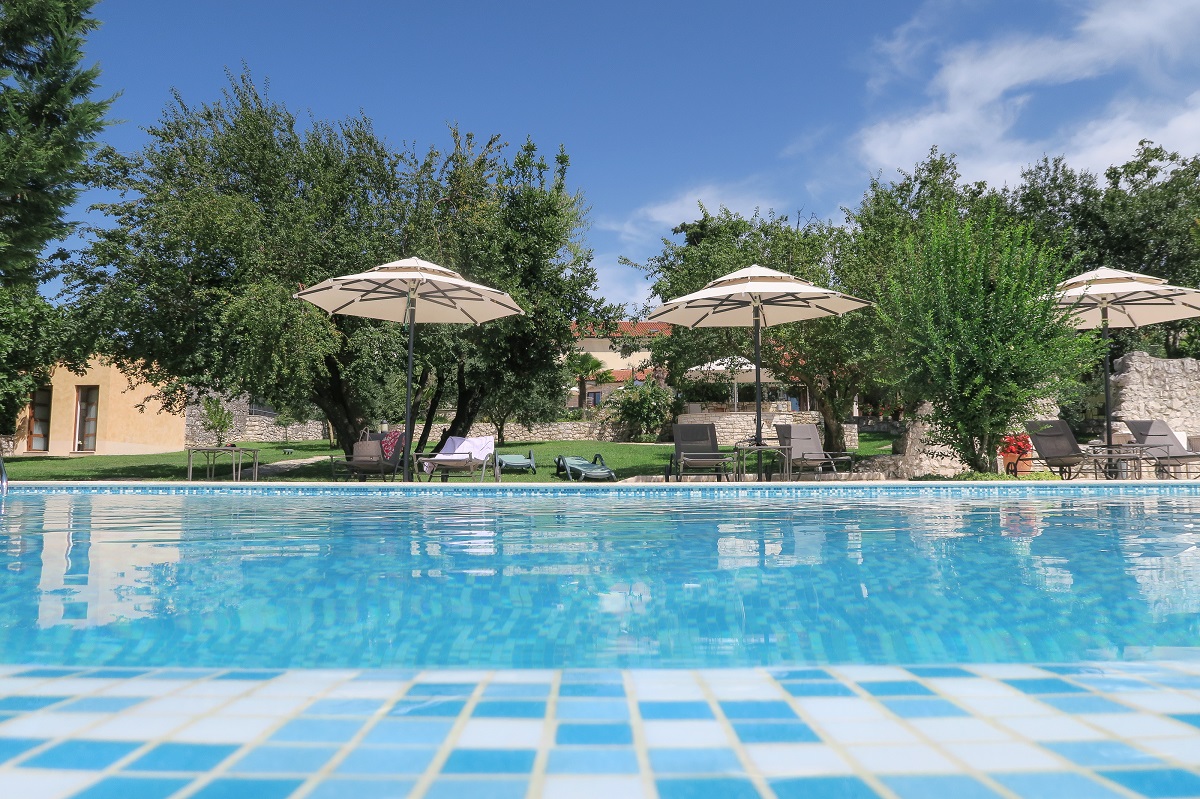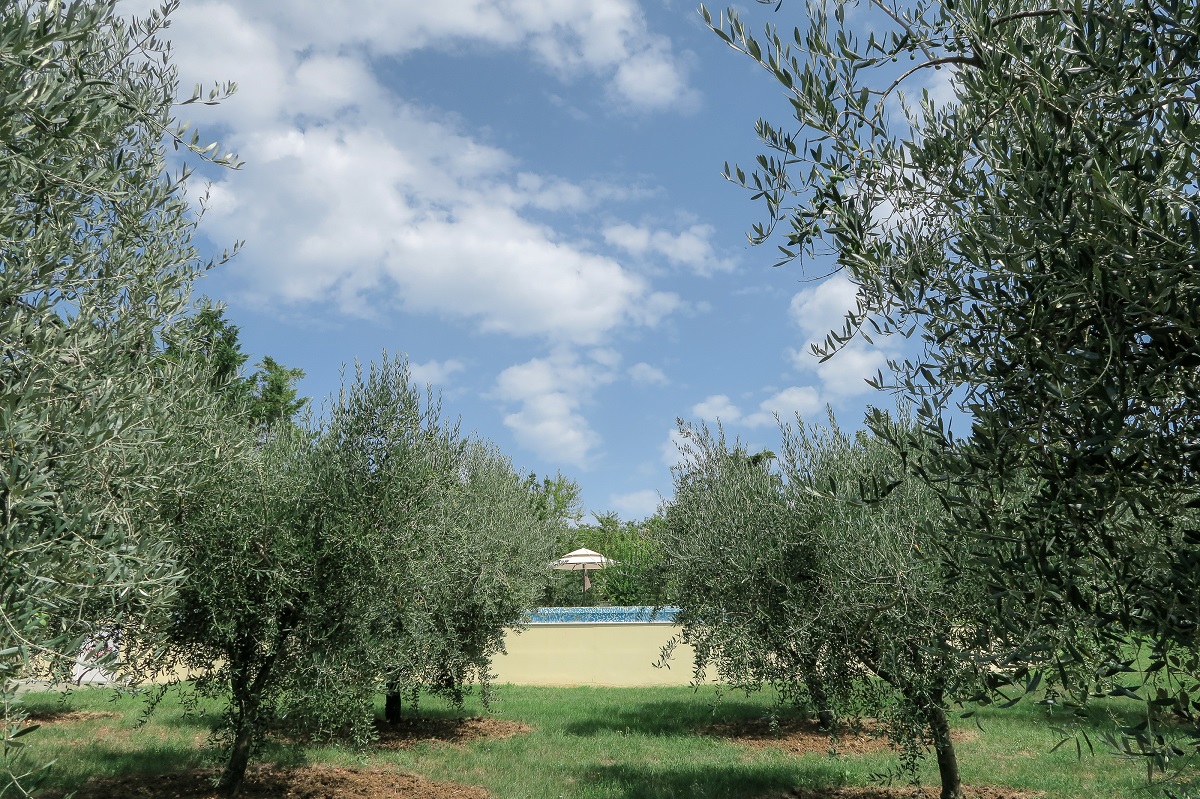 For the cold season (yes, they're open 12 months a year) you will find the SPA with a pool and a sauna room: the big windows won't make you feel closed inside, believe me.
What distinguishes San Rocco from everybody else is their restaurant's kitchen, associated with to JRE; the Michelin guide also recommends them! I fell in love with their cooking…
It is light but flavorful, it combines the idea of a simple dish and the Istrian flavors with little ingredients that are genuine and seasonal. They serve meat and fish. A meal of five courses for lunch (50€) and a meal of nine wonderful courses for dinner (80€).
If I told you I didn't try them all, would you believe me? No? You would be right! Here's what I had for lunch:
Cheese cream, sweet onion and polenta
Parmigiana made with steamed aubergines and cheese cream
Barley risotto with wild herbs
Tuna tataki with avocado cream and balsamic vinegar pearls
Peach sherbet
Everything was served with wonderful local wines, like a Sauvignon from Radovan and a traditionally sparkly-made Malvasia.
I admit that eating all nine courses at dinner took a lot of effort, but it was so good, I finished it all.
Here's what it was:
Porcini mushroom frittata
Carpaccio of sea bream marinated in an orange-flavored mayonnaise
Scallops with lardo and cherry plum jam
Cuttlefish carpaccio with potatoes and summer truffle
Tortellini with cheese and pepper and Boscarin
Sea bass filet
Prawns tartar with canestrelli
Mango and prune sherbet
Hazelnut mousse, mango sherbet and white chocolate ganache
The wines I tasted during this meal were wonderful as well: I had an extra brut with a Malvasia base, a 2018 dry Muscat and ended with an Orange wine. Every single one of them came from the area.
…they will be surely seeing me again in October: I can't miss their white-truffle-based menu. You can eat at the restaurant even if you're not staying at the hotel: is a little more than an hour from Trieste, so it could be a good destination for those autumn Sundays.
It is often difficult for me to express the soul of my experience, but I assure you it was incredible!
To close the loop, let's go back where we began. If you take a look at San Rocco's bedroom prices, you'll notice they're not like they were in 1990s all over Croatia. As a matter of fact, they couldn't be, believe me. If you have the chance to have this same experience, you'll immediately notice that it is really difficult to find a place like this. The service is excellent, when in the pool you'll only need to press a button to have a drink by the poolside…and you won't be seeing a lot of faces because if the place is fully working, it can only take 30 people. You won't even notice the other guests and it will be like staying in a private villa, a little bit more than an hour from home and without stress. Wonderful
It was such a nice stay that for two mornings in a row I opened my eyes at 10.30 J It never happened to me since high school! And of course, a walk through the small village of Brtonigla is mandatory, Grožnjan is just 10 minutes away by car and it only takes 15 minutes to get to Cittanova's beach, Umag is really close…what else?
This is to say that the expense you'll be making will look even paltry for such a good service. You really have to believe me.
I have to thank the Frenetich family for their hospitality. See you soon.