We're not in Gorjanski, a place that people from Trieste know well, but further north-east, in the region of Kozjansko!
I'll tell you about my itinerary as I discover this lovely area, where I met wonderful people with fascinating stories.
The first stop is a spiritual one, the Minor Friar Monastry of Olimje, where I was welcomed by P.Ernesrt Benko, who has lived here for 16 years. His smile kept me company through the brief tour of the church of SANTA MARIA ASSUNTA, a baroque sanctuary with altars and a statue of Blessed Anton Martin Slomšek.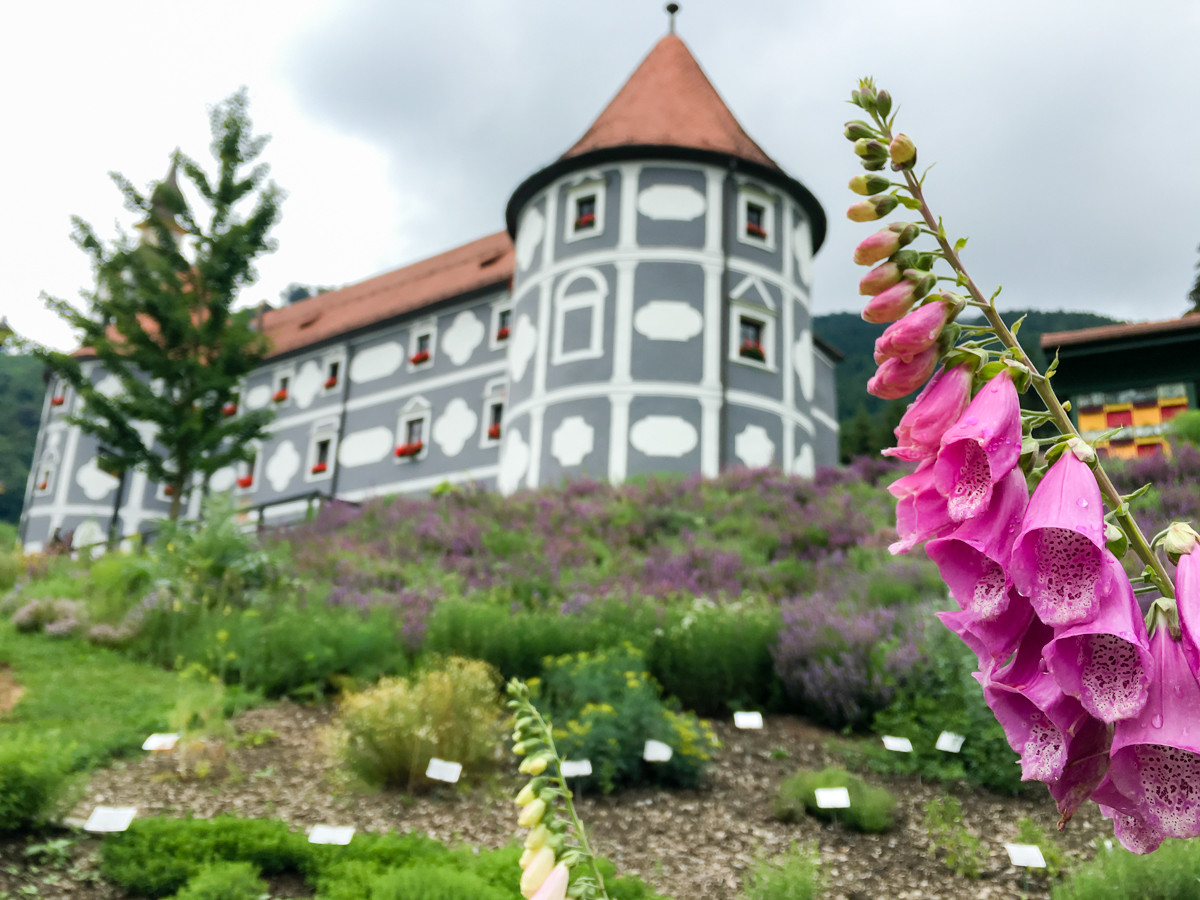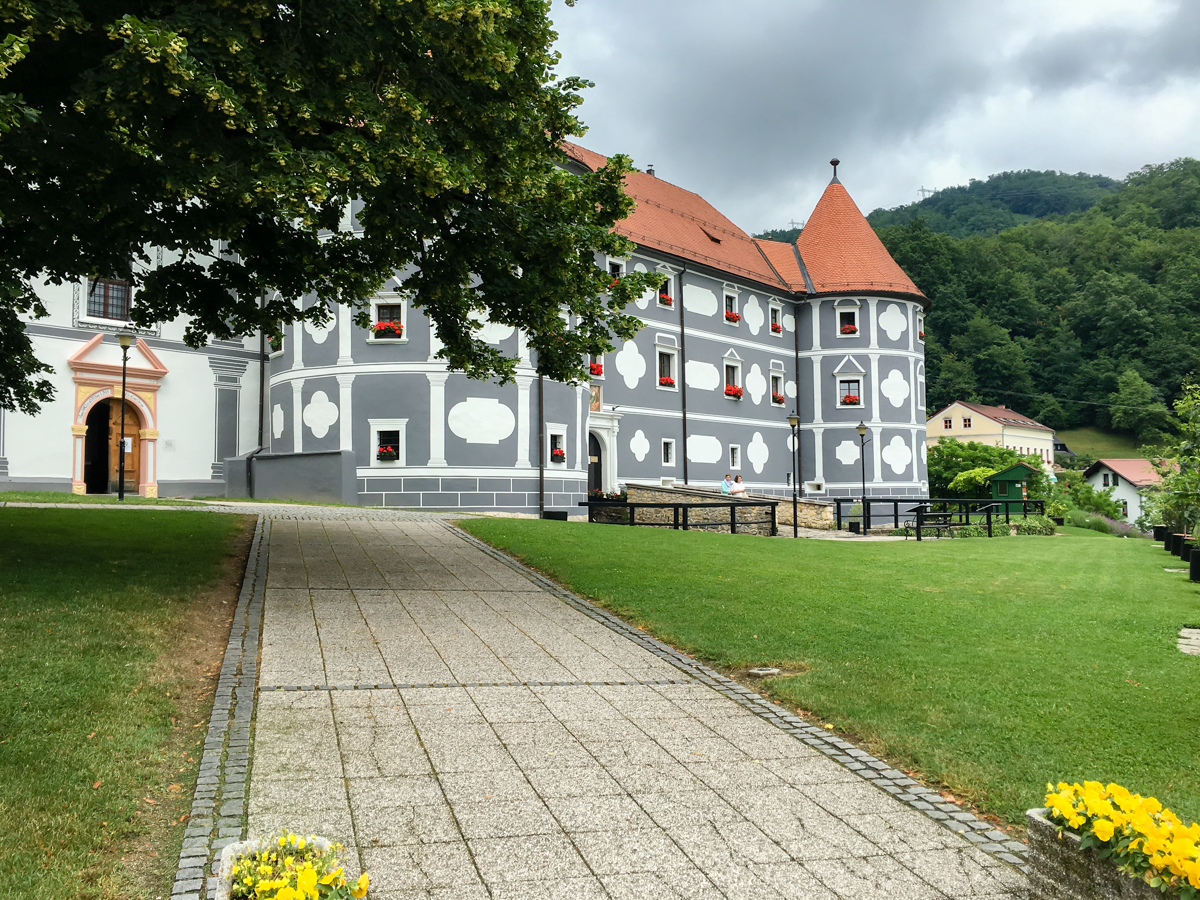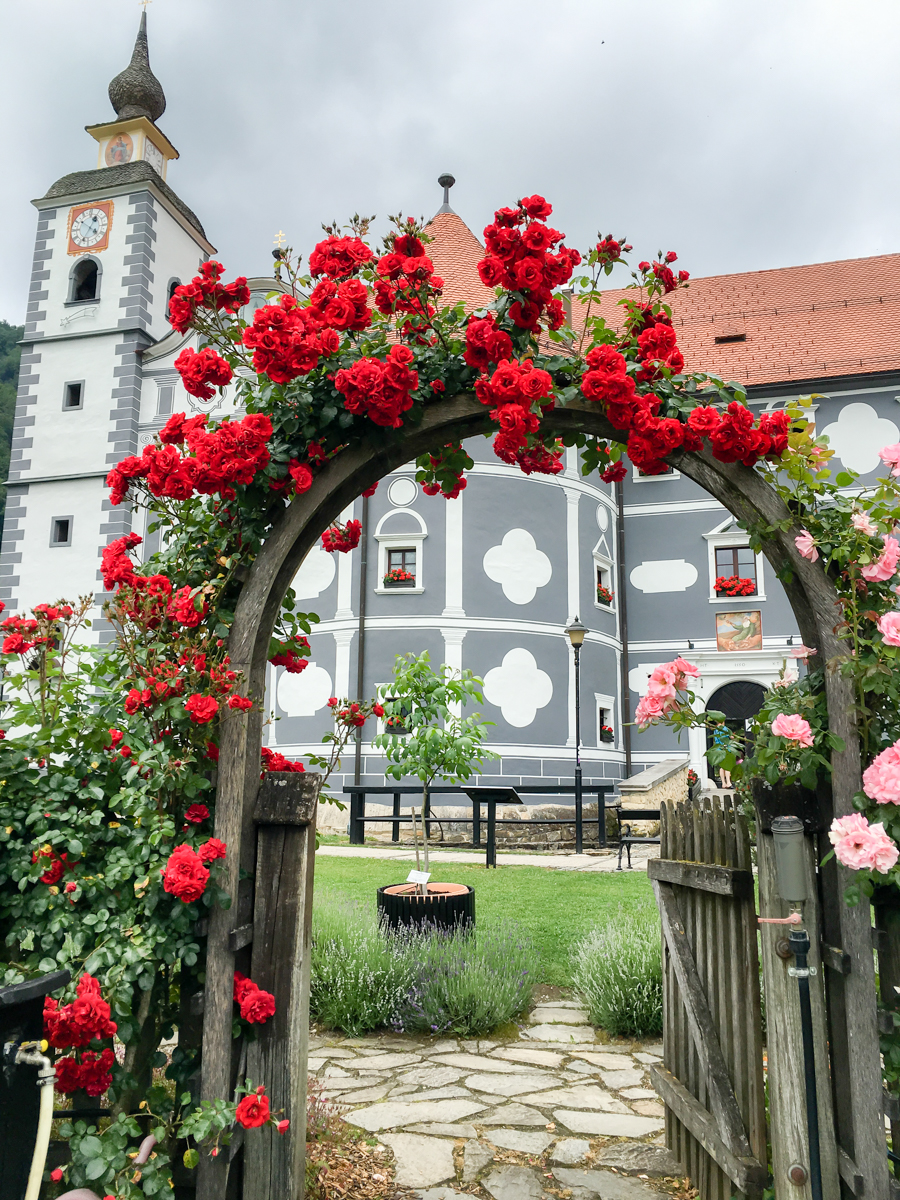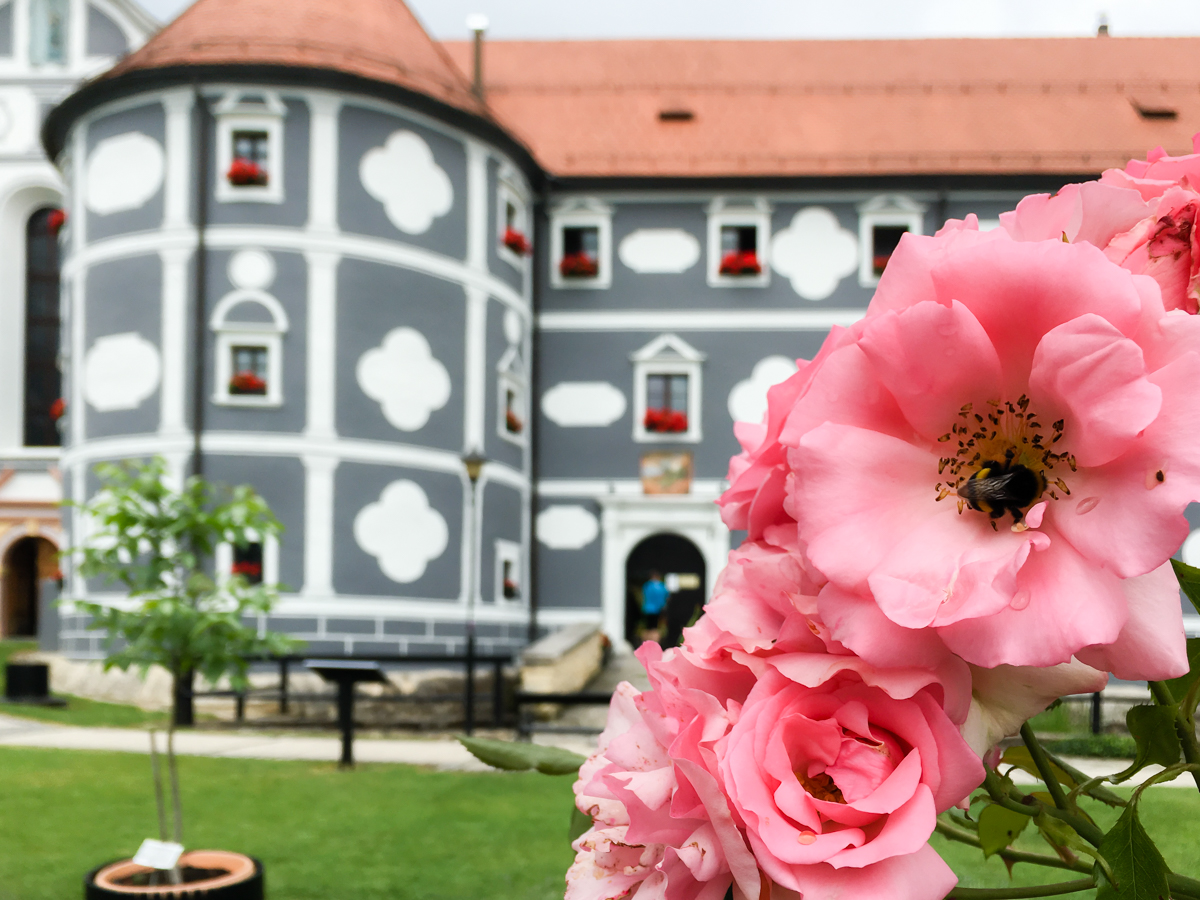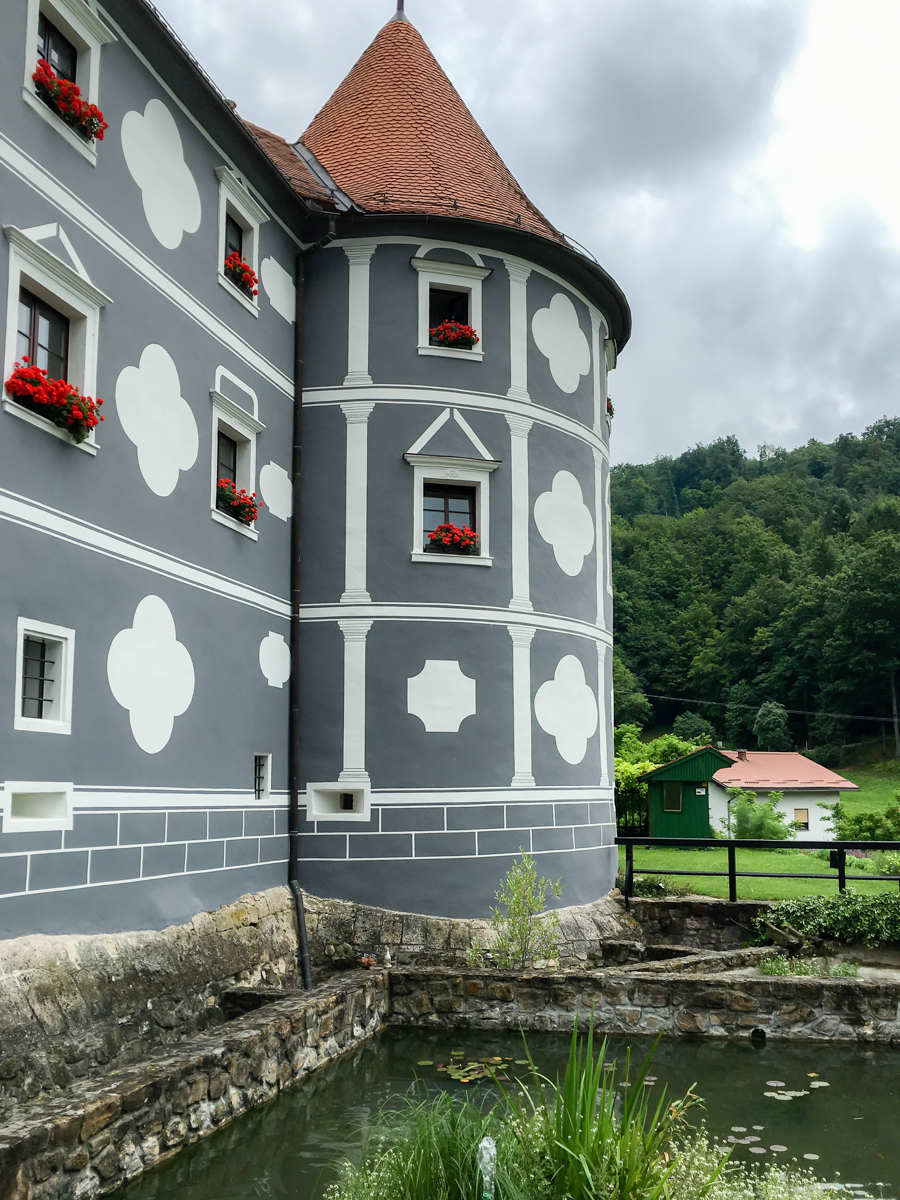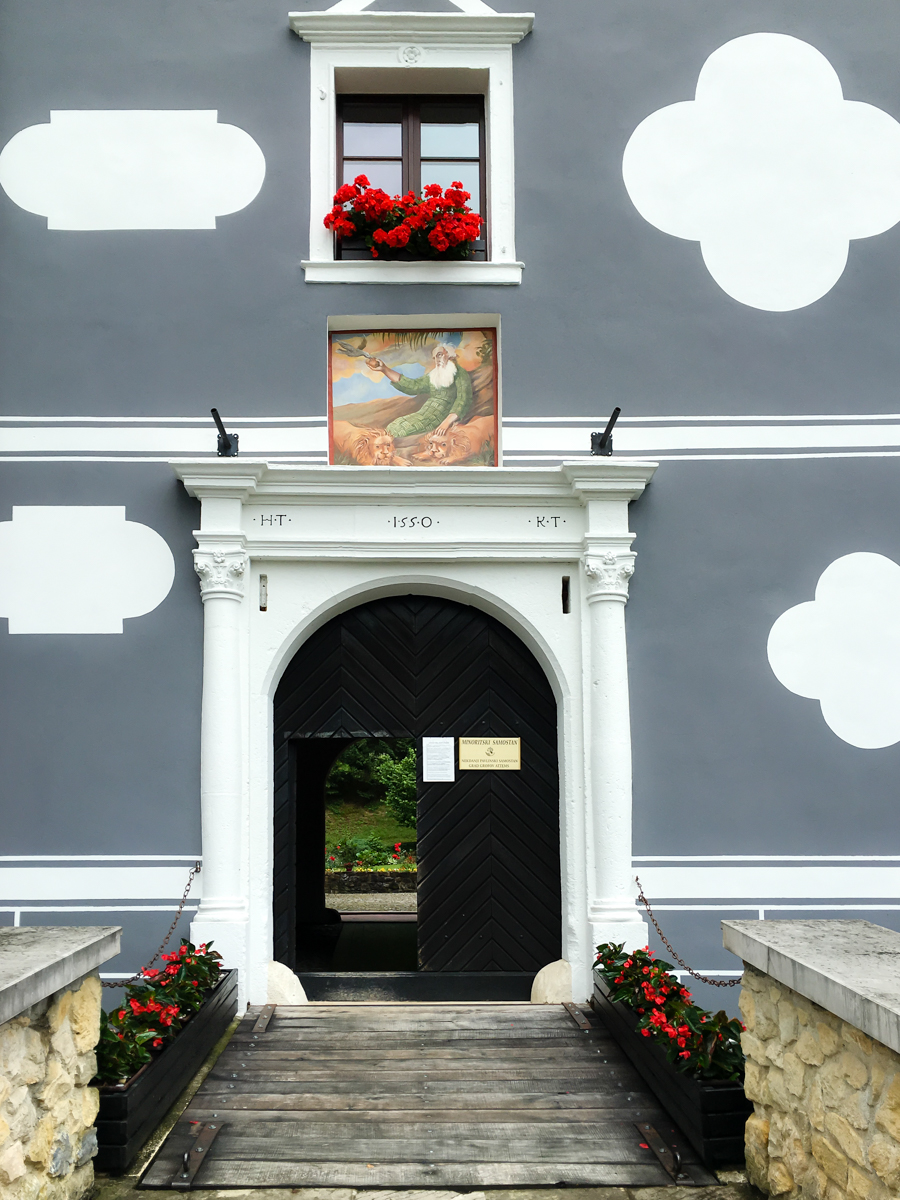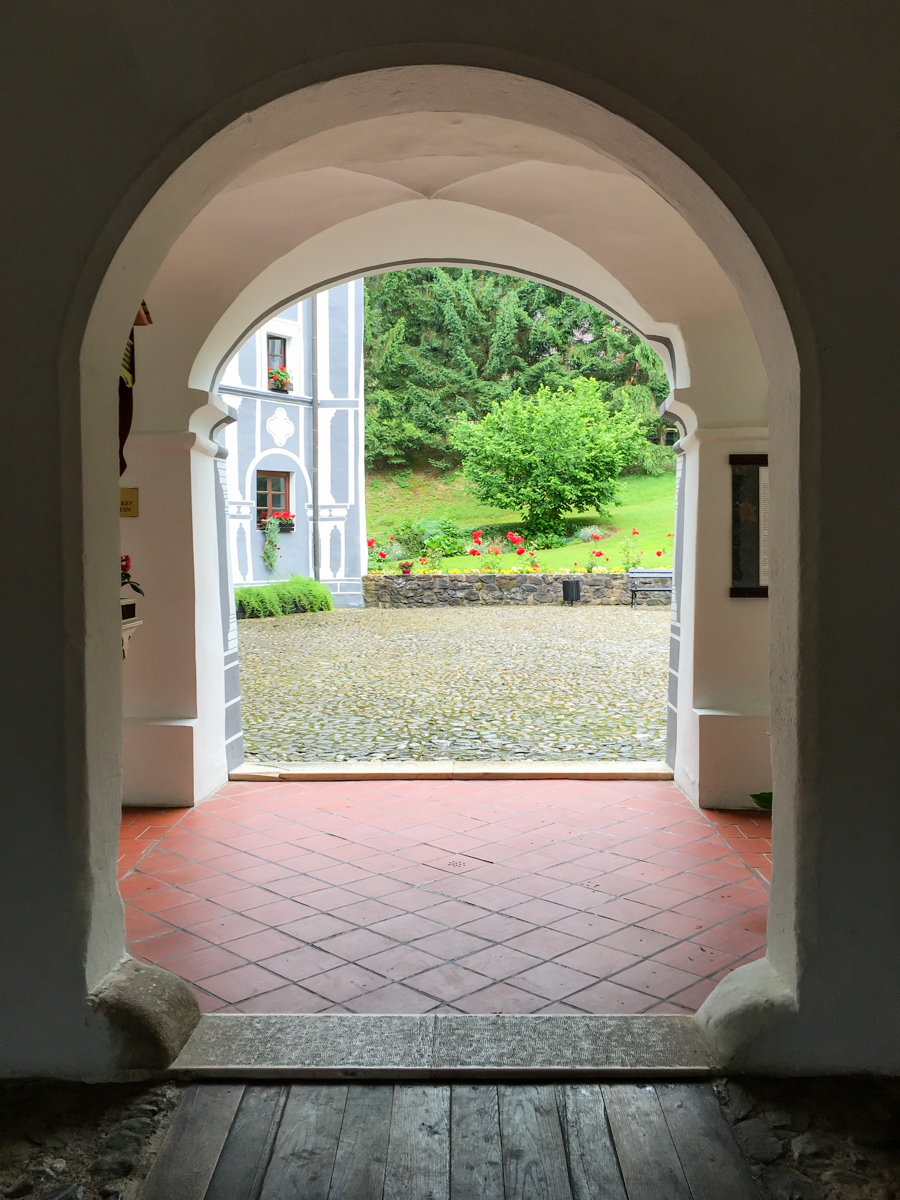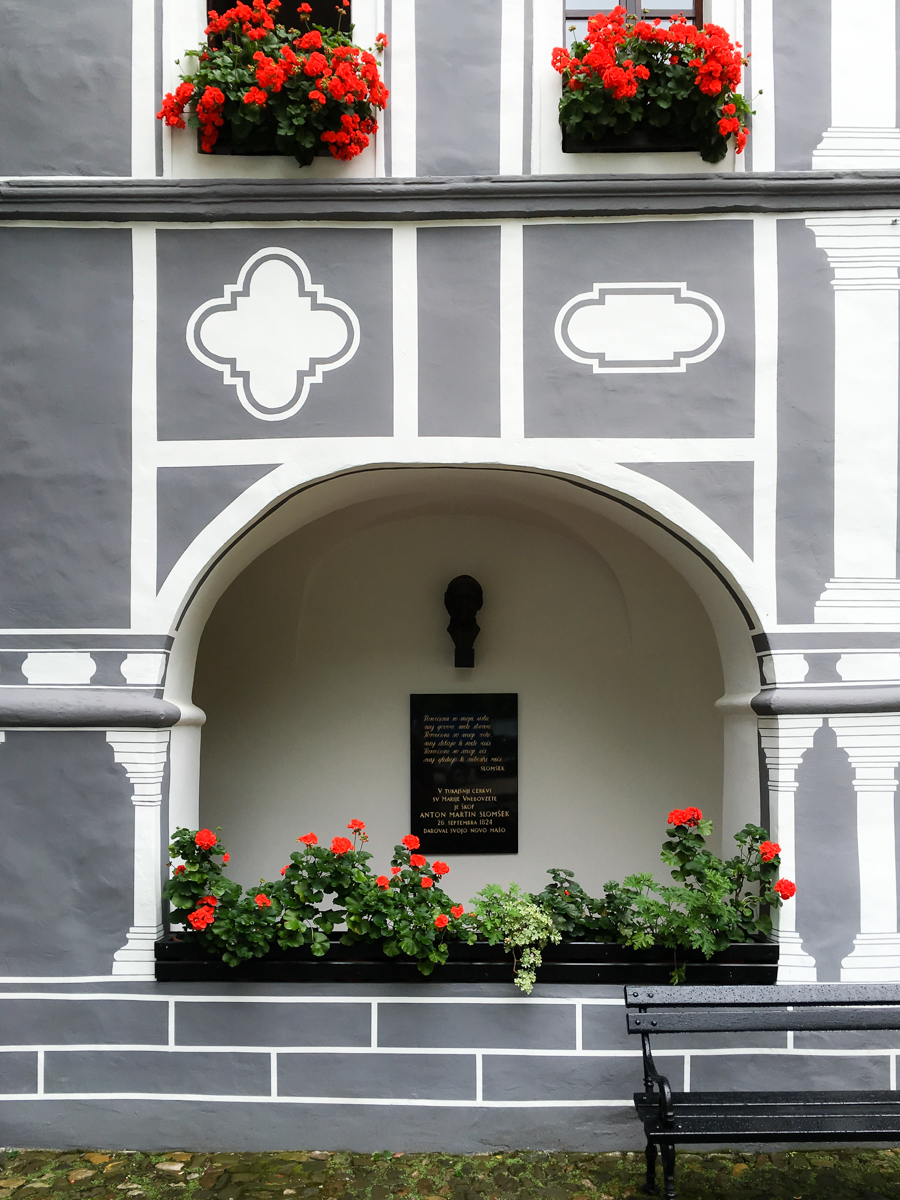 Ernest even made a moving speech about generosity and the importance of sharing and helping each other, especially during hard times.
"Don't run from people for fear, you need to be a helping hand for then, get close to them and help them, support then and give them the confidence to believe in their own strength! This will help them!"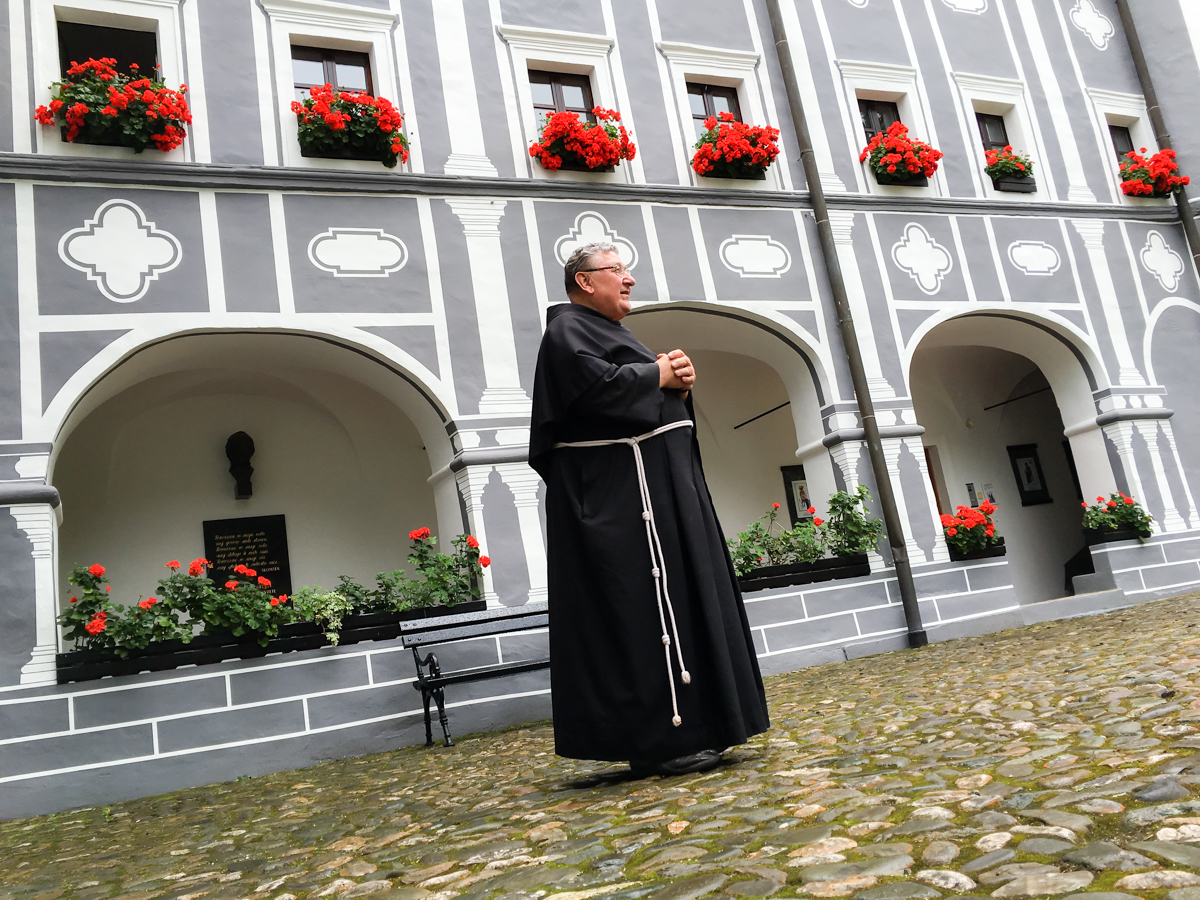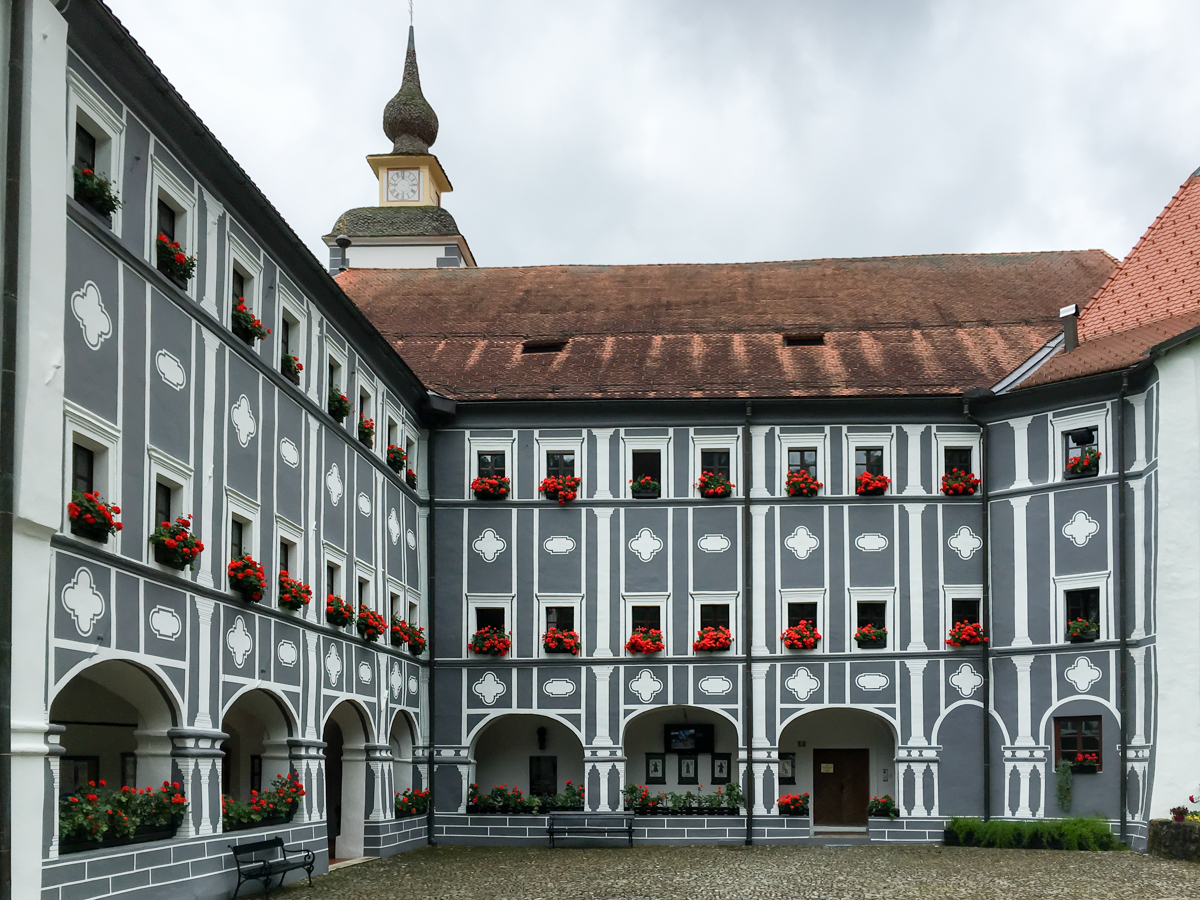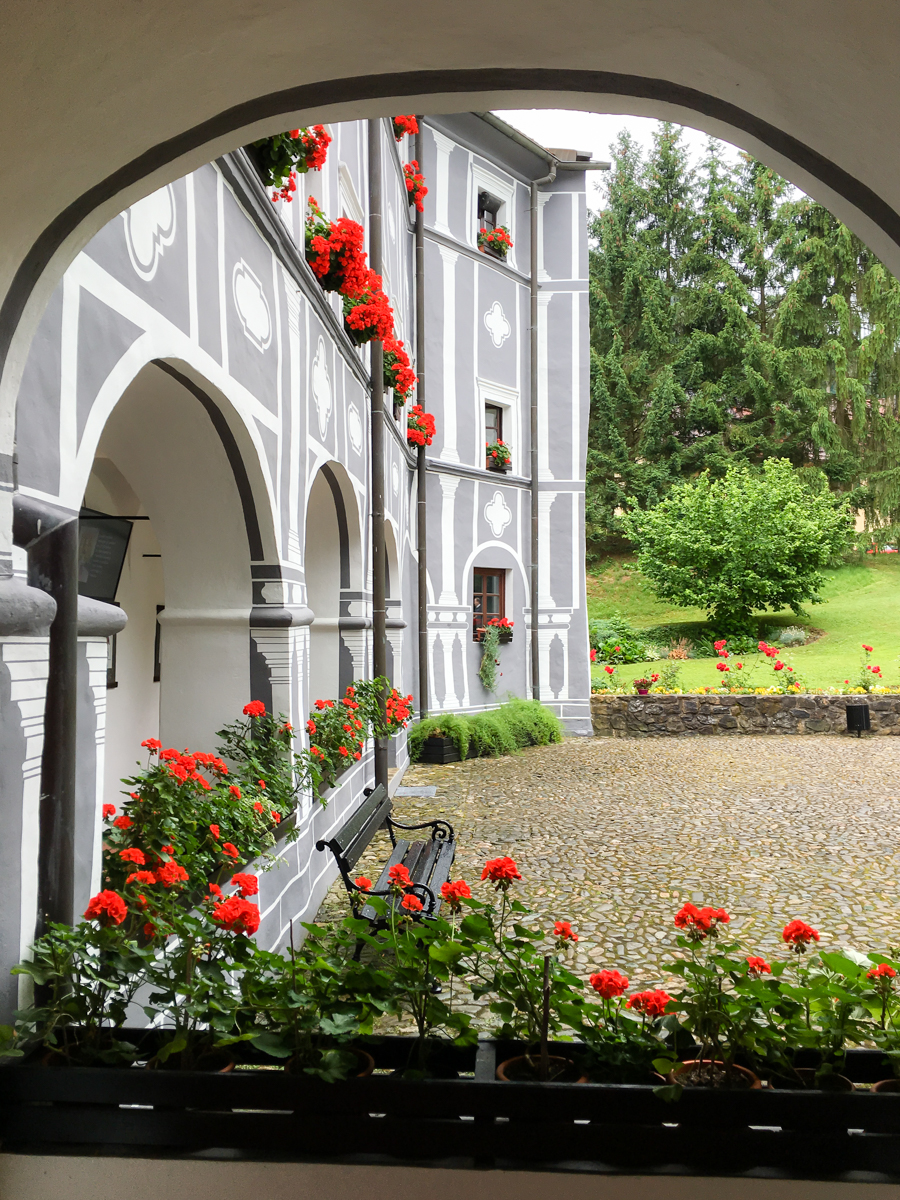 There's not just the church at the Monastry (where they celebrate mass every Sunday), you can also visit the OLD PHARMACY, famous for the beautiful frescos of the artist Anton Lerchinger, that depict the roads to health and fortune.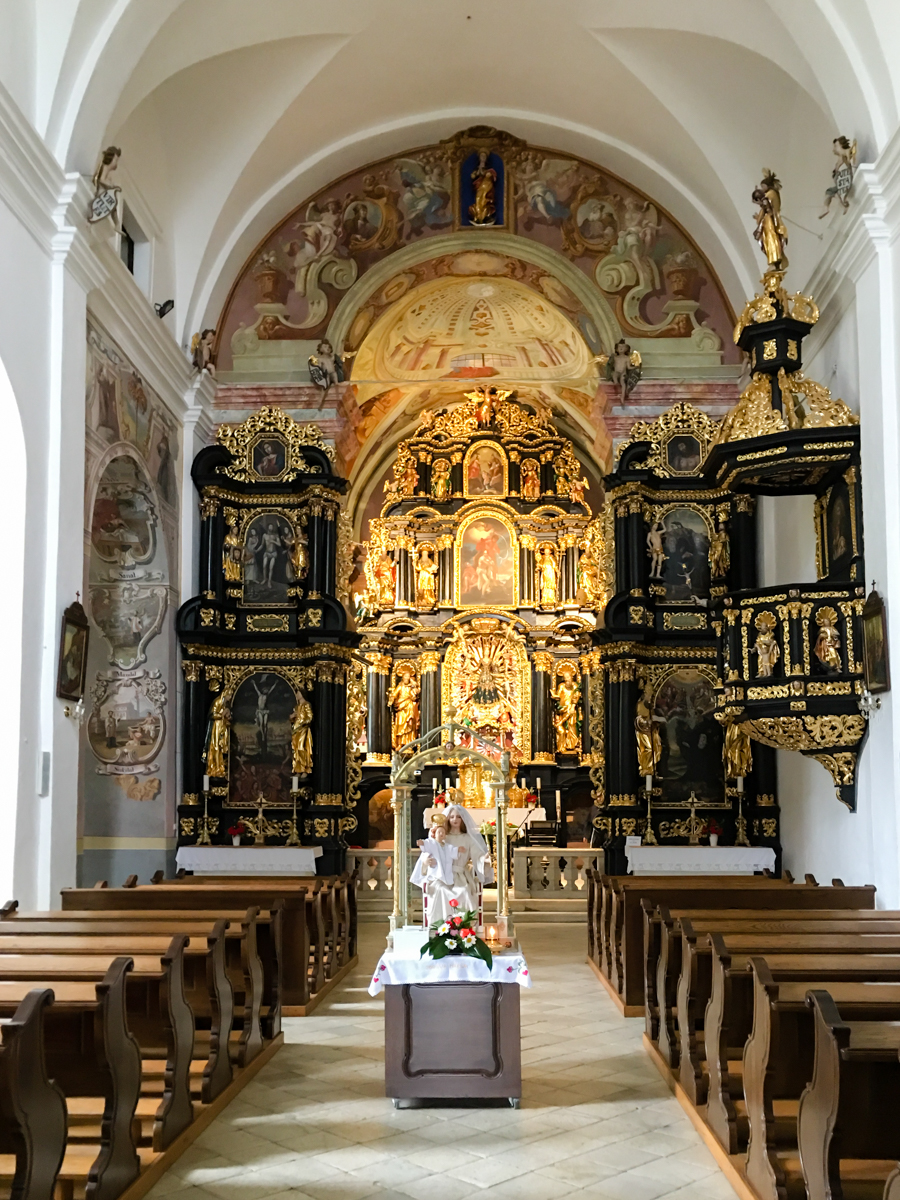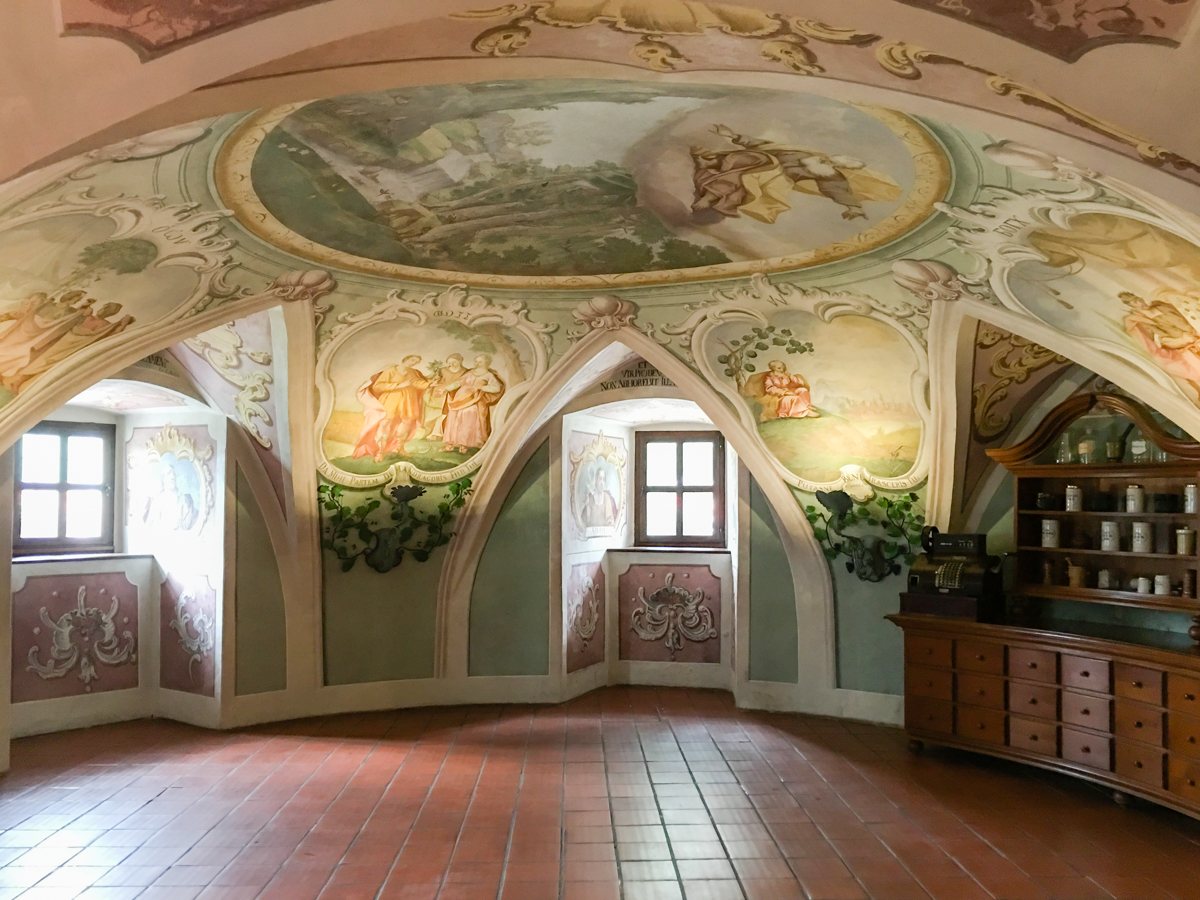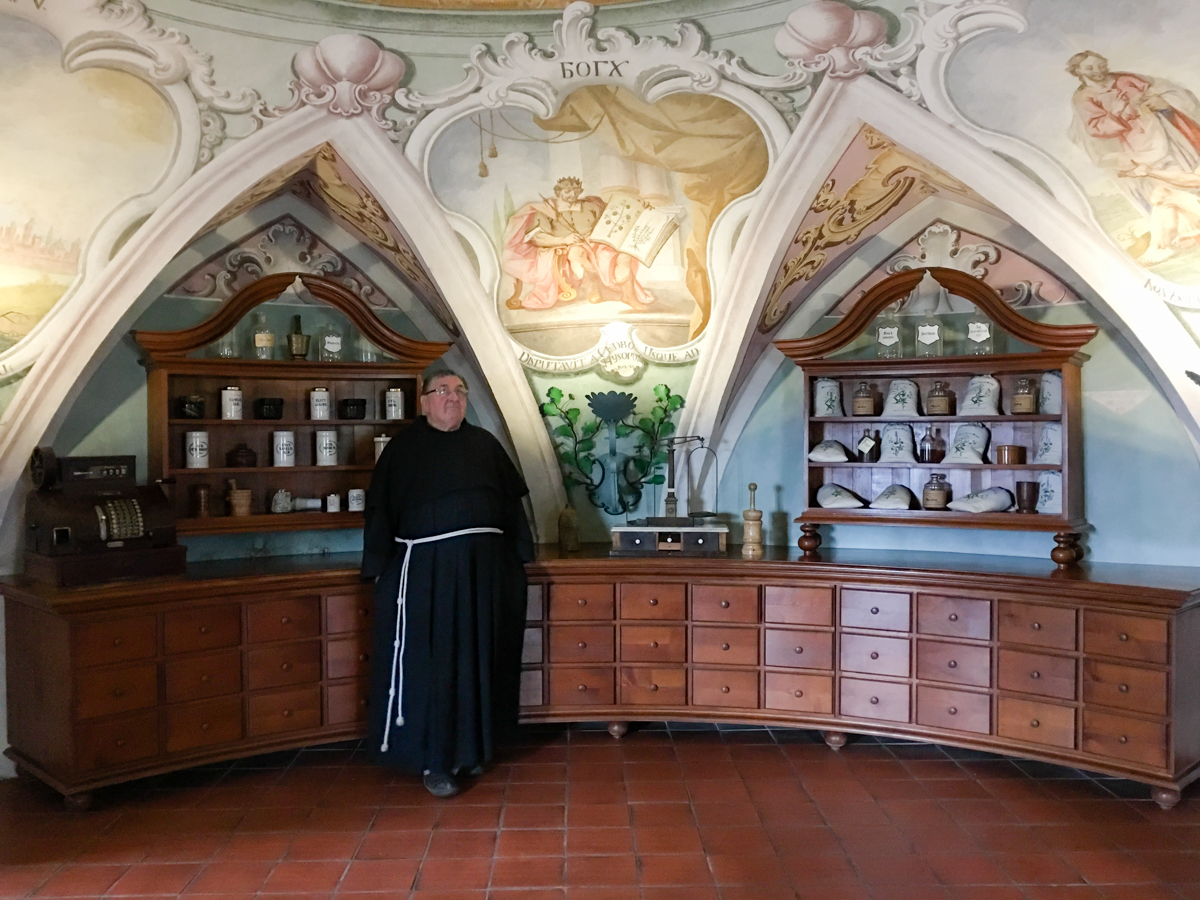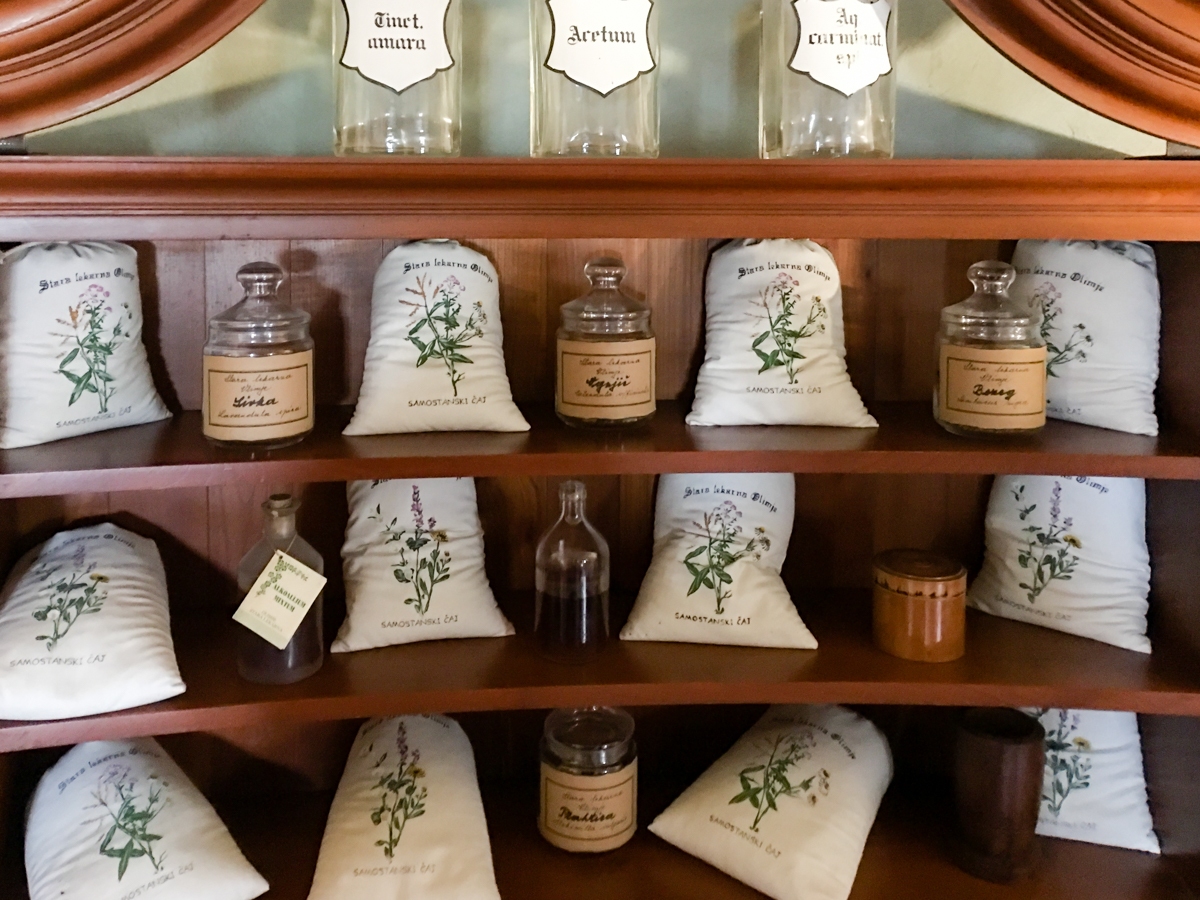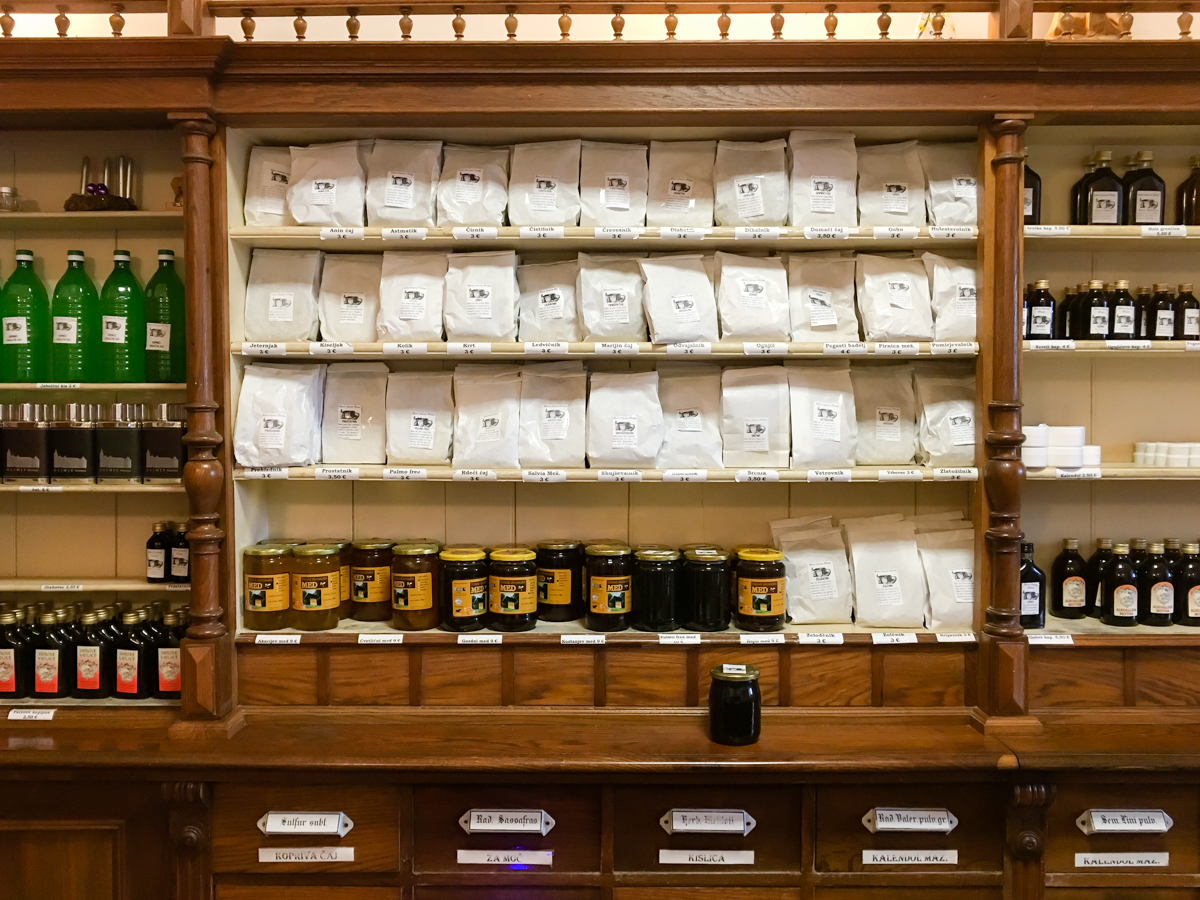 The HERBALIST'S is still open, where you can choose from a variety of teas, dyes or creams. Here the Friars still produce natural remedies by growing over 200 plants in the GARDEN OF MEDICAL HERBS, where every plant has its Slovenian and Latin name, and a brief description.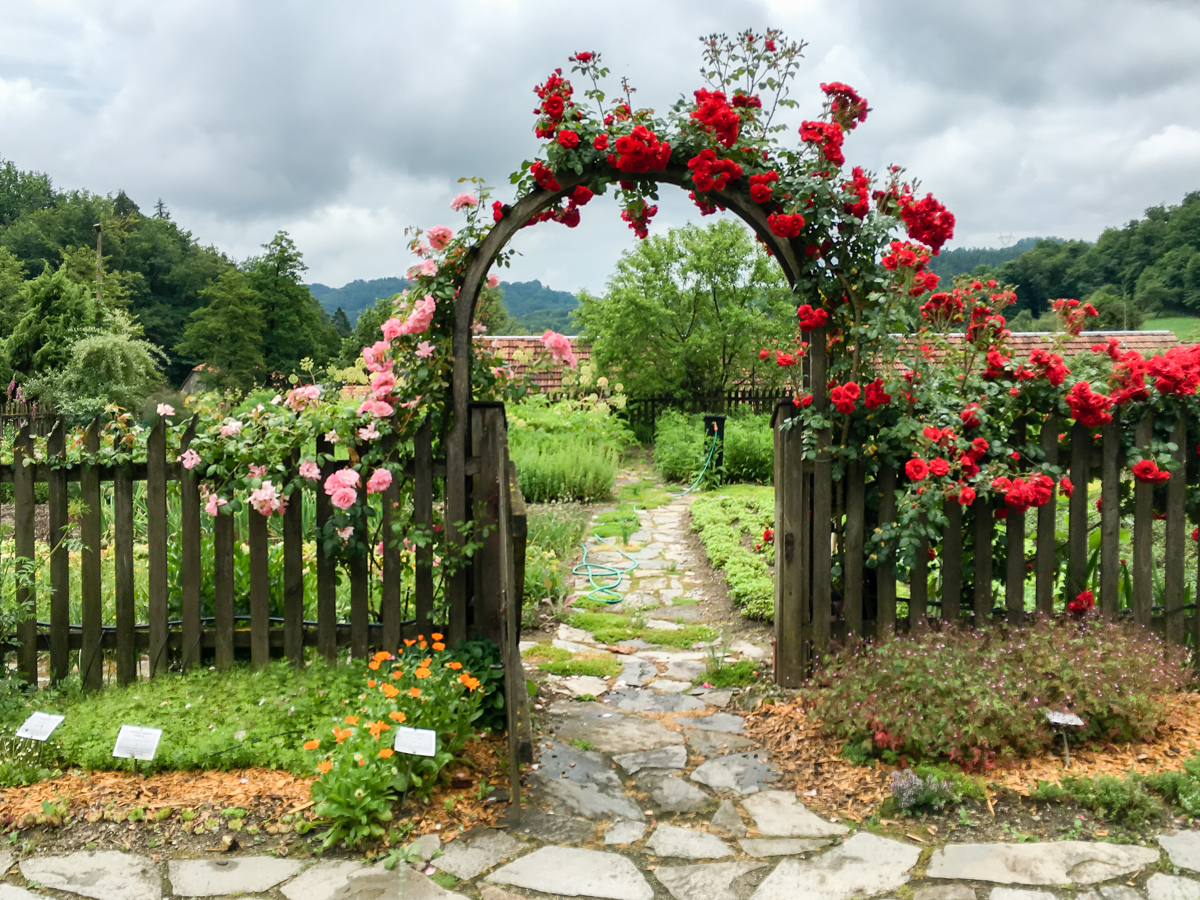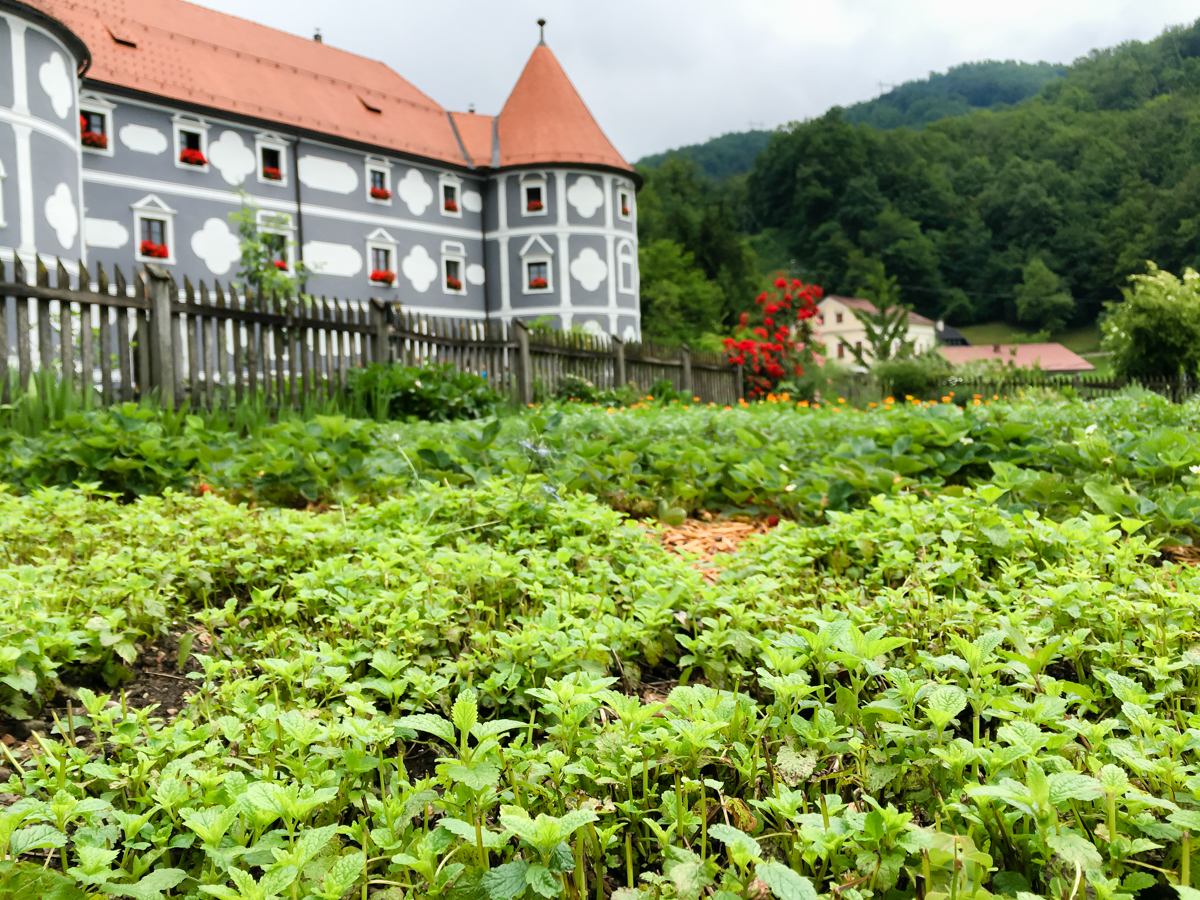 You can't leave without having tried the "Father's Drops", an alcoholic drink made with herbs and sugar. The therapeutic instructions are: "A glass will make you feel better; three glasses will make you feel great!" 😉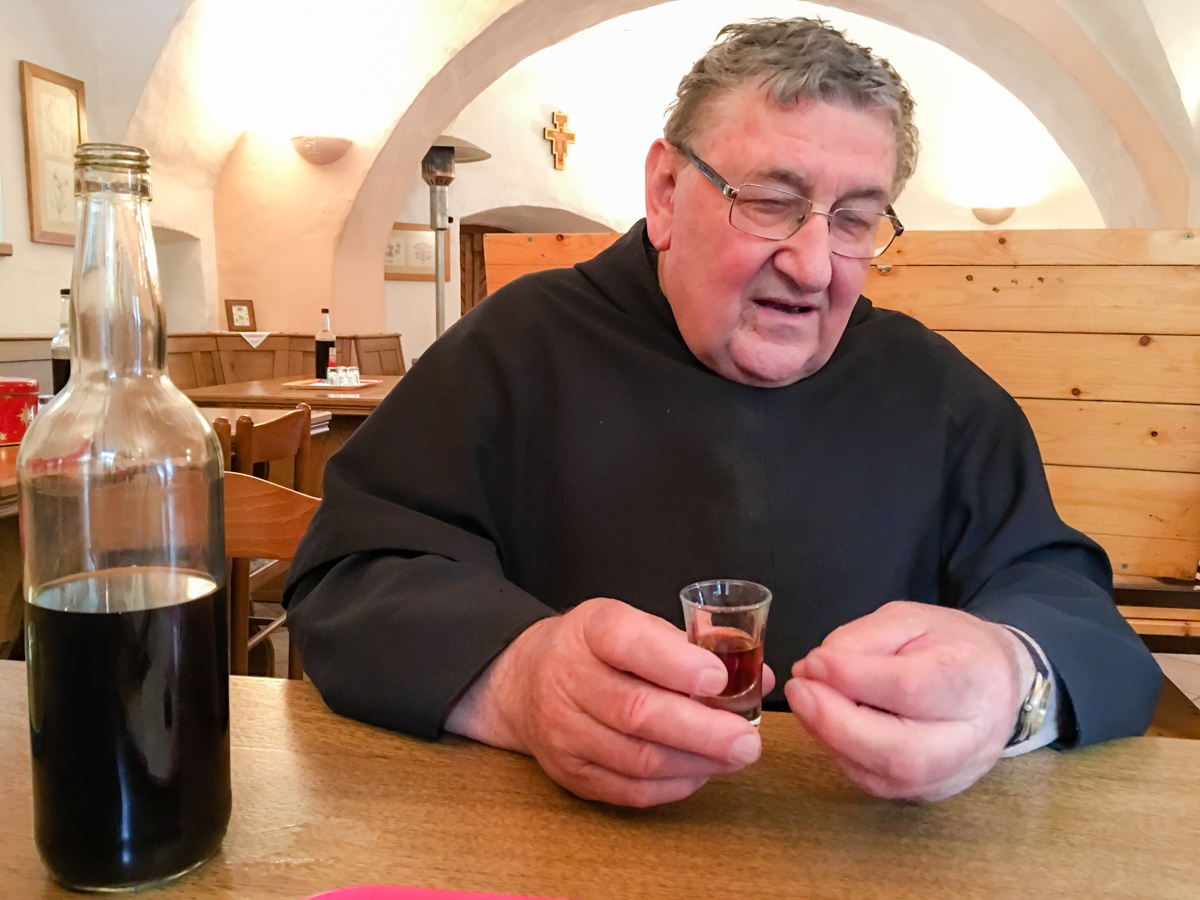 As you can imagine, this 9.30AM medicine puts you in a very good mood!
As soon as I leave the monastery I notice a little road with a signpost that says "Chocolaterie"… I start speeding up, as if I was in a walking contest and I soon reach a yellow house, which I'll later discover used to be a school.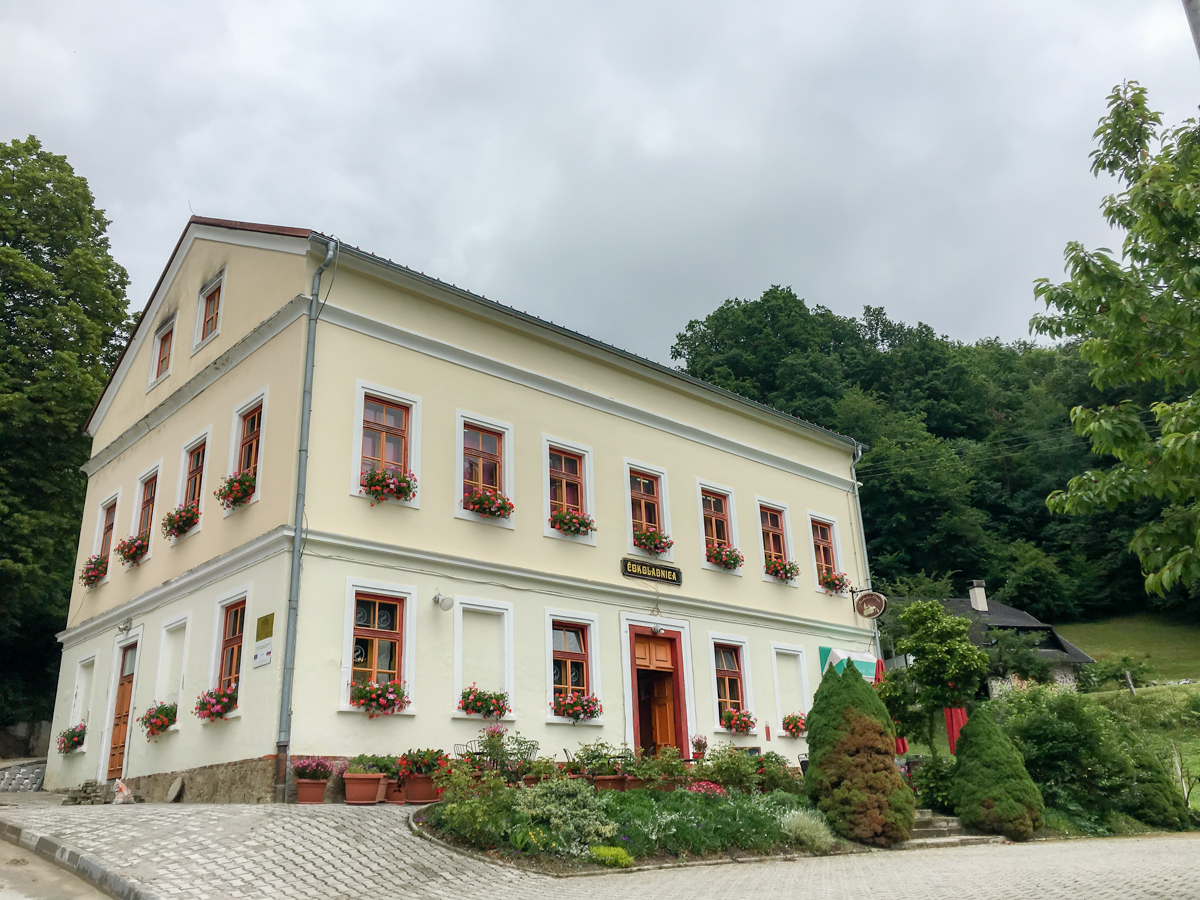 Urban Videtic is there to greet me, another friendly face who will be part of this tour and the owner of this jewel among the mountains: Sladkosti in Olimje (Olimje's treats).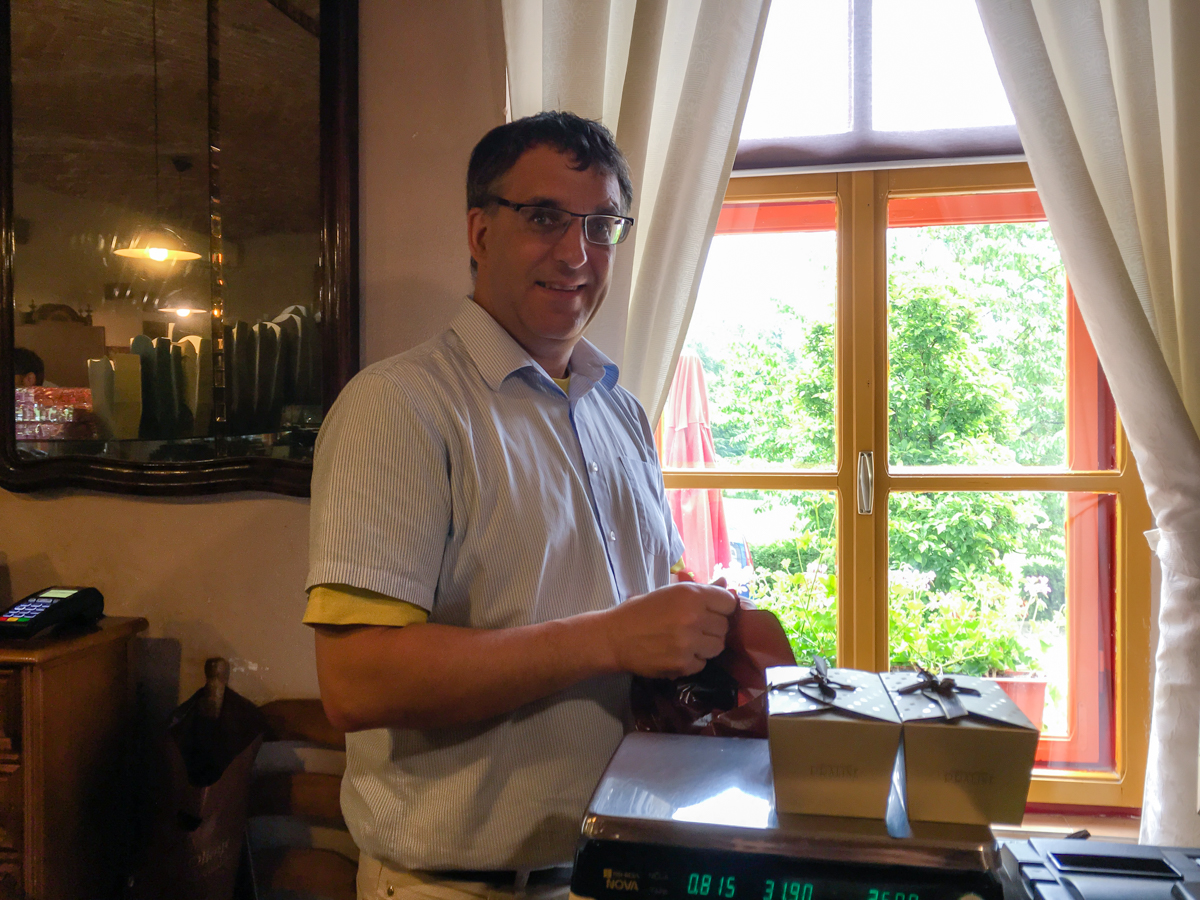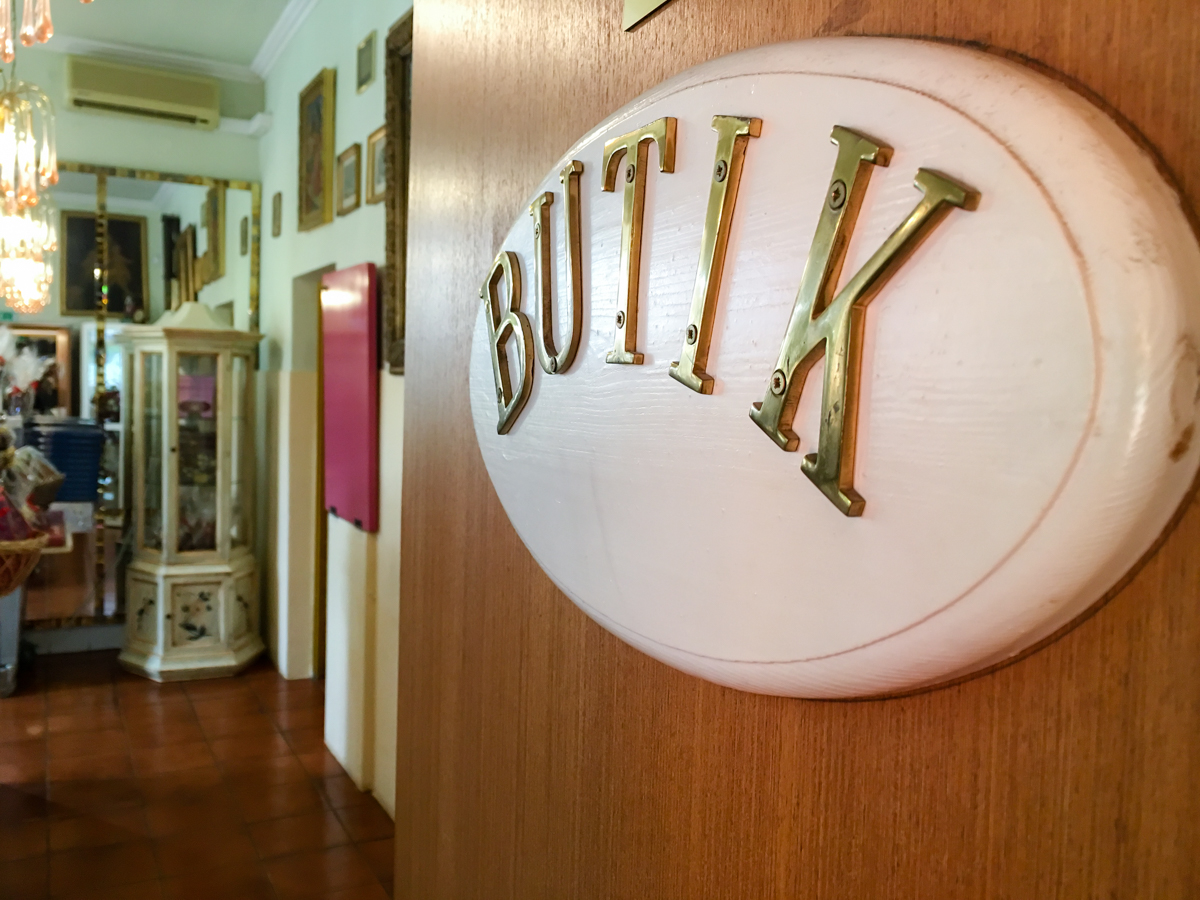 A long tradition that starts in Vienna with Urban's grandfather, that then opened here in 1991. The chocolate is all from Venezuela, it's all worked by hand in this lovely workshop, where lots of chocolates, sweets, chocolate bars, candied fruit and crunchy sweets of every shape and size all take form to then be distributed in their seven shops in Slovenia.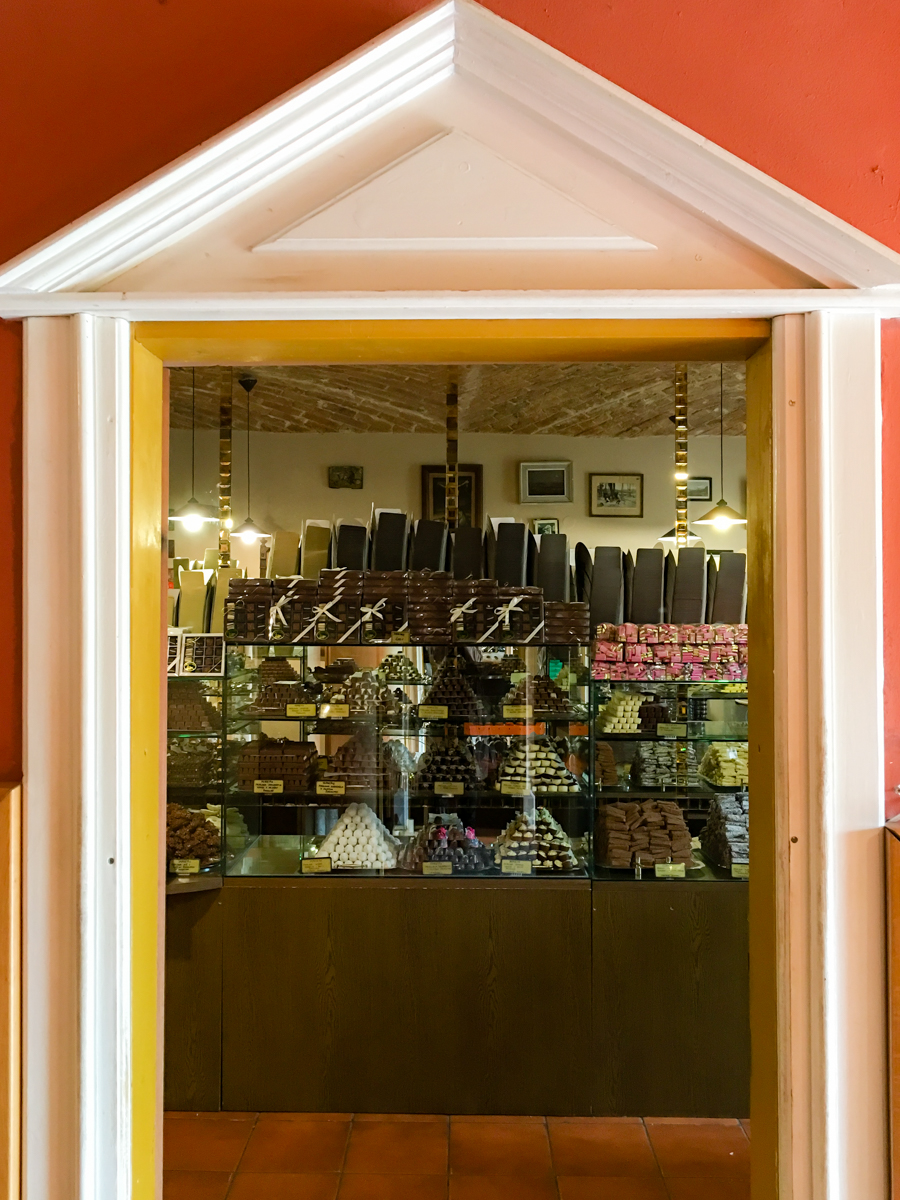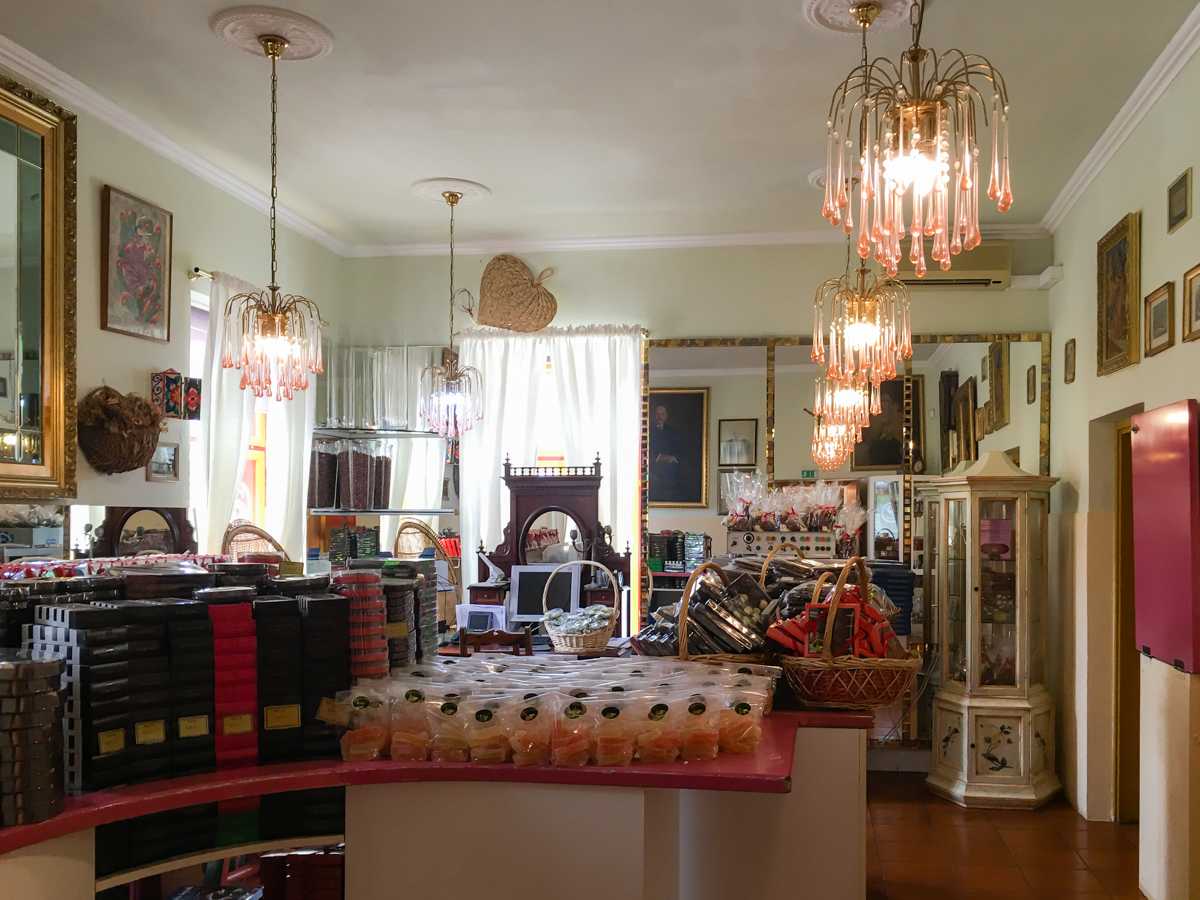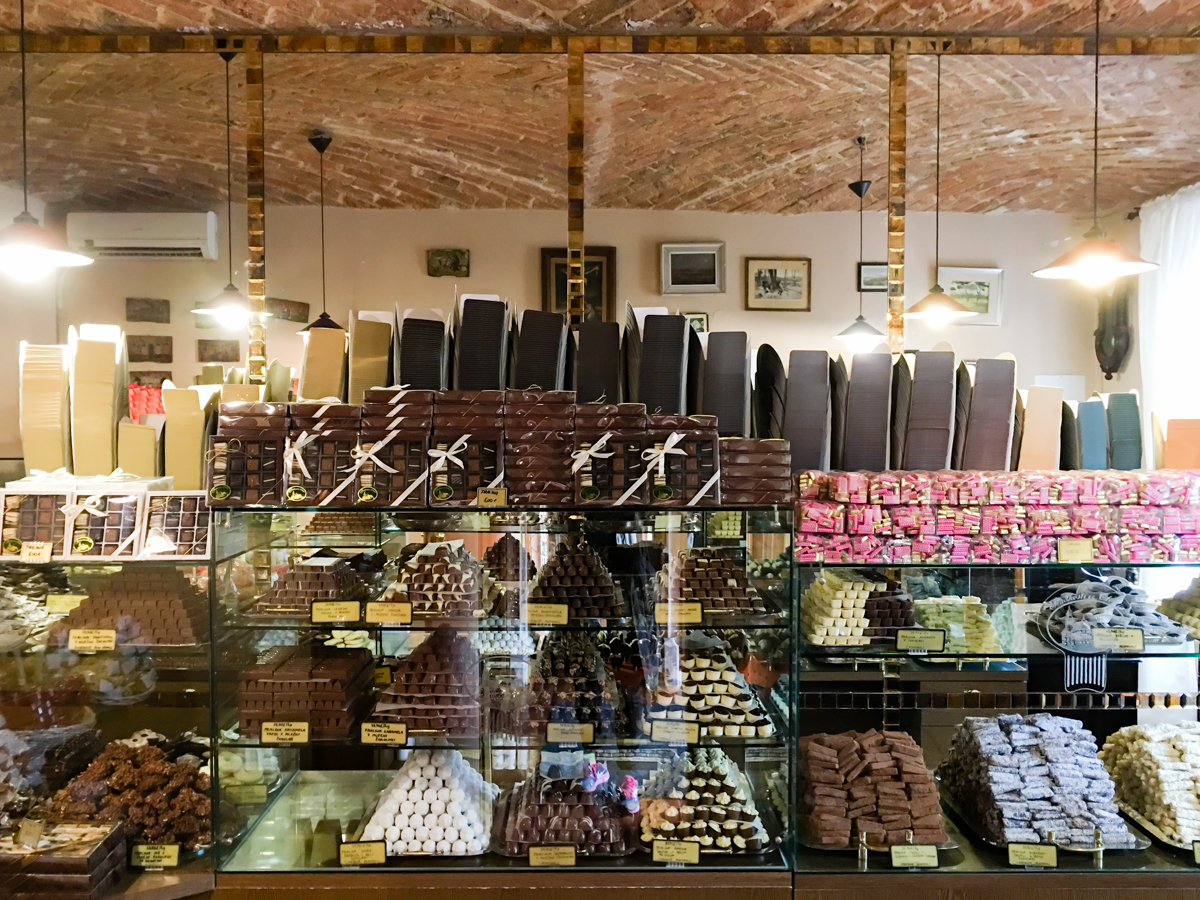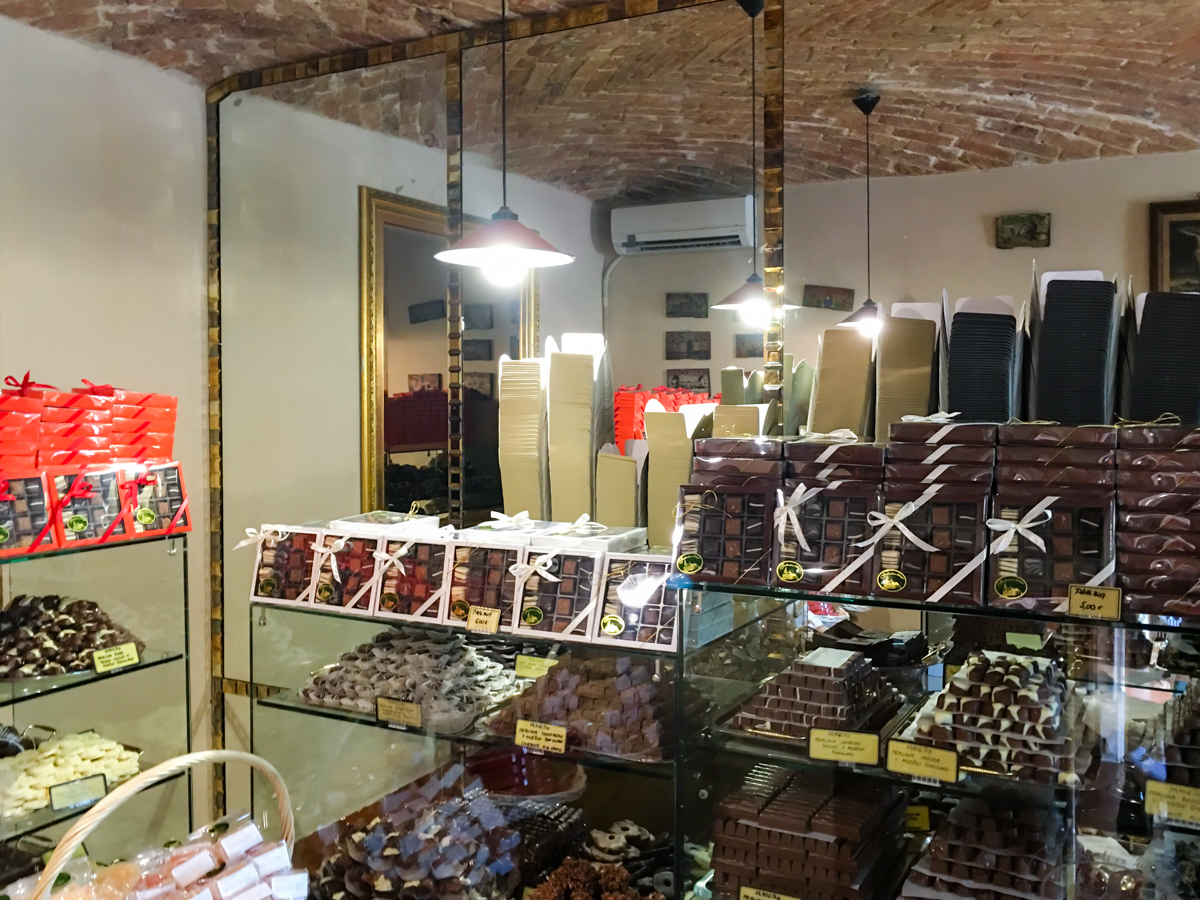 Urban tells me he'd really like to be able to sell his chocolate even in Trieste. Let's hope we'll be able to have him here in our town one day, I'd definitely become his best customer!
As we chat and taste chocolate, time flies and it's almost lunch time, and you know too well that I can cancel any appointment except those dedicated to food!
Not far from her, in Bistrica ob Sotli, I stop at Gostilna Sempeter where father and daughter (who look exactly alike) Srecko and Tjasa greet us.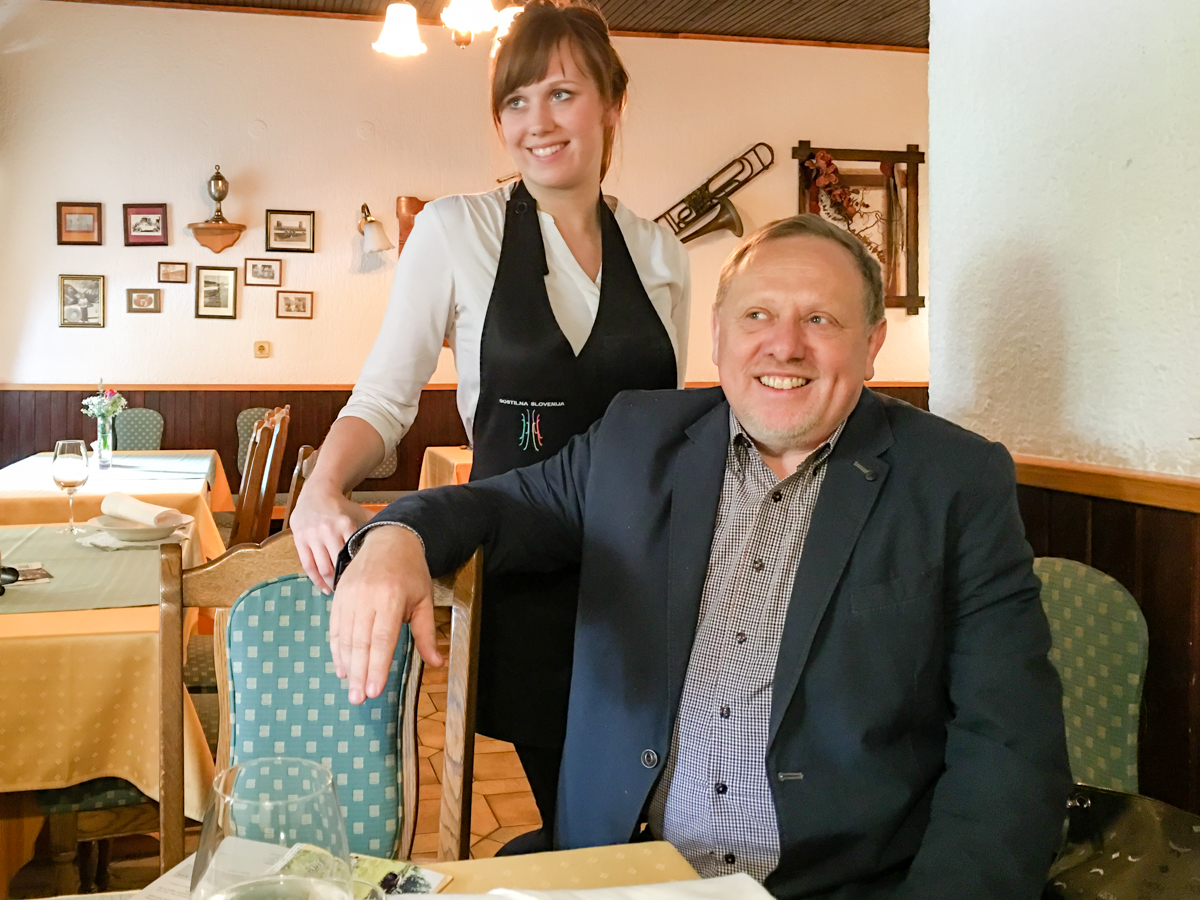 The first thing that I notice is a tandem bike next to the entrance of the restaurant, with a lovely picnic basket and so the first thing I ask when I walk in, is why the bicycle is there! So they tell me that they also offer the possibility of a romantic picnic in the fields close to the restaurant. A lovely idea!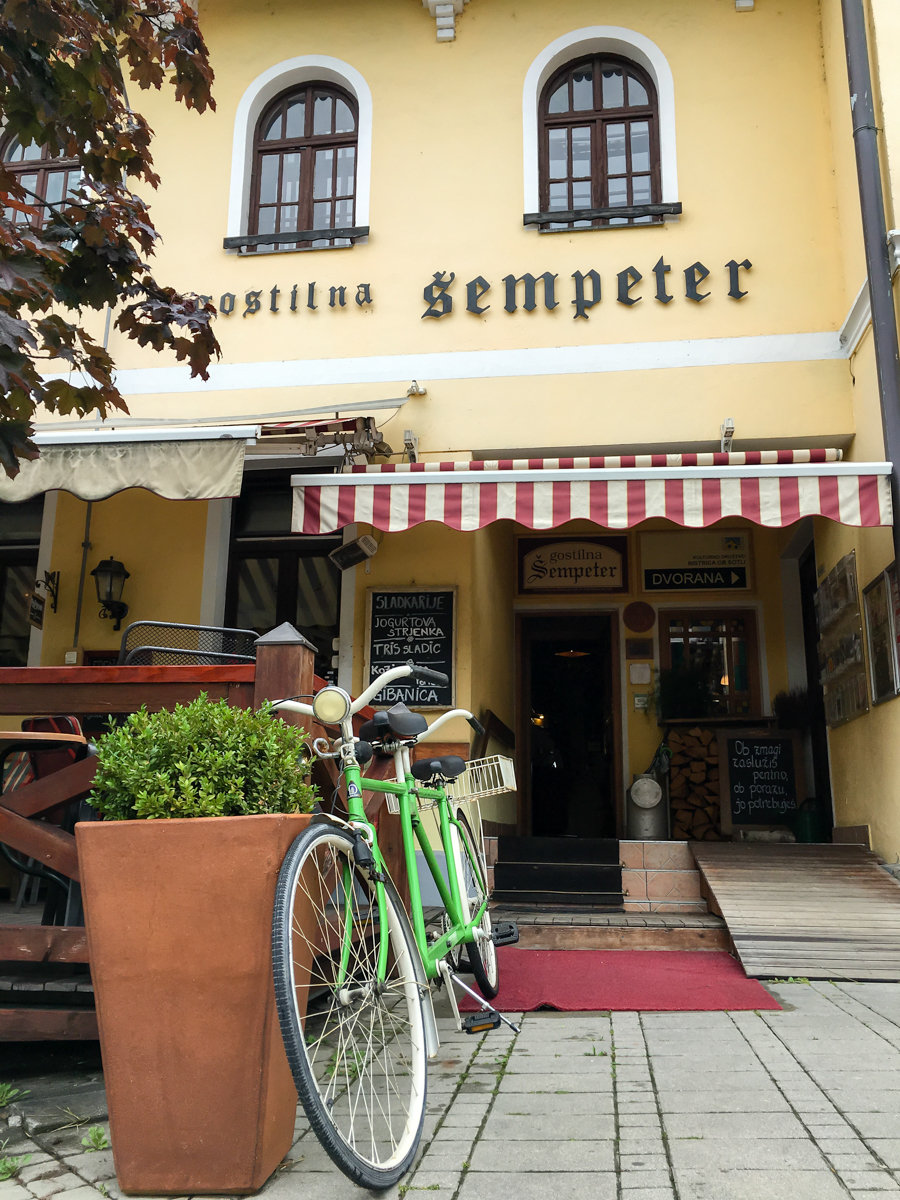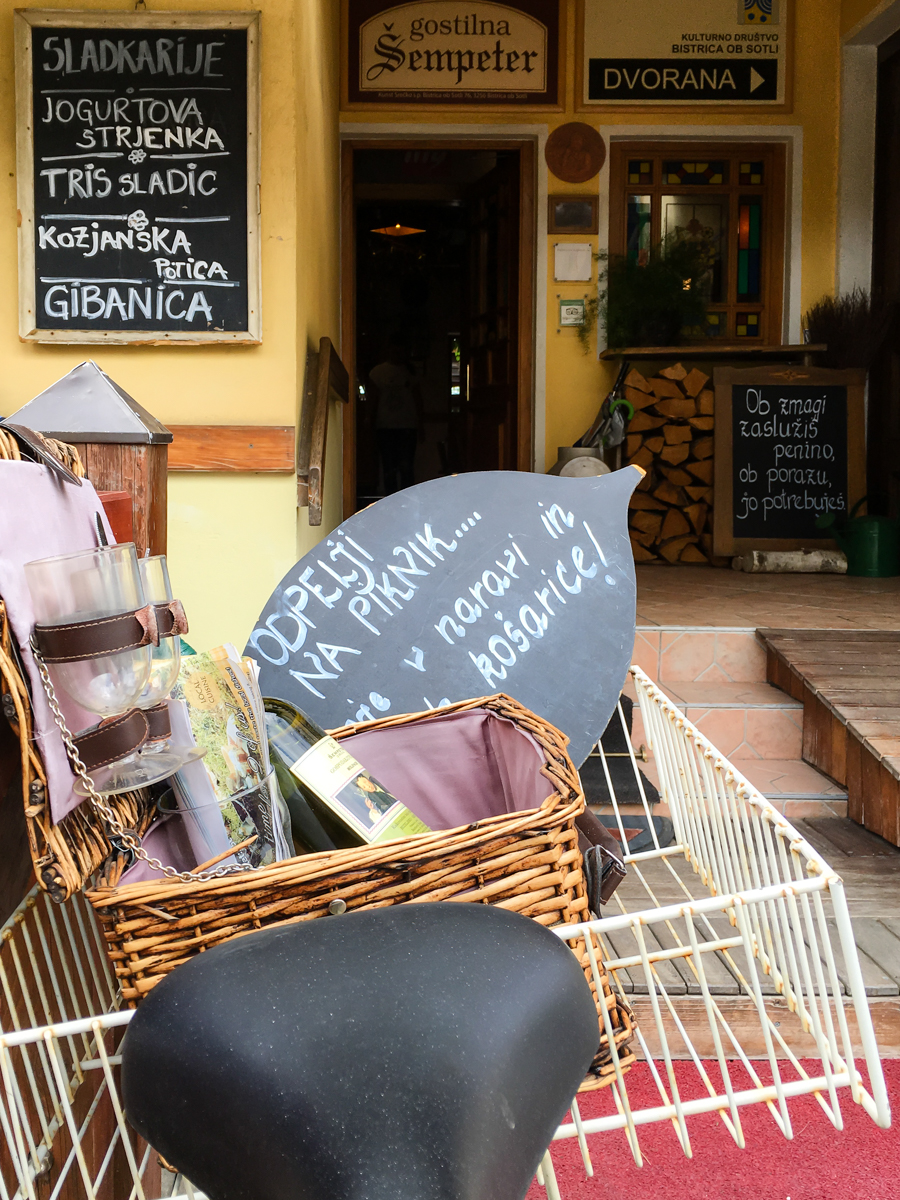 In this family run Gostilna they have passed on their passion for cooking for three generations.
Srecko offers lots of lovely things, like homemade salami and his specialty: capon! I can assure you it's incredible, served with MLINCI (the typical homemade pasta) and a serving of fresh vegetables!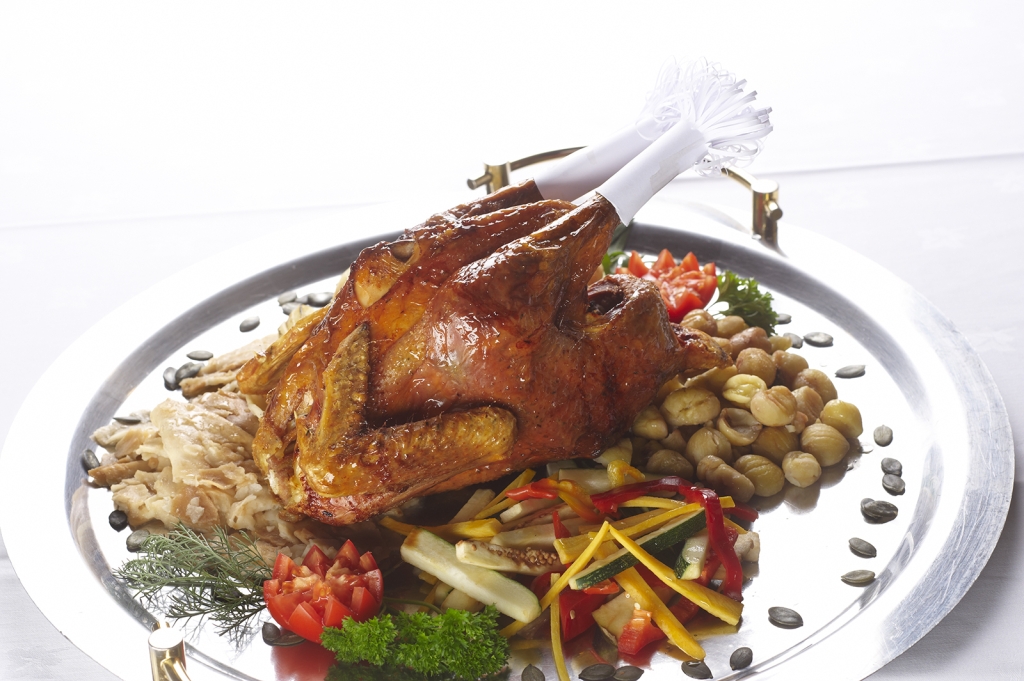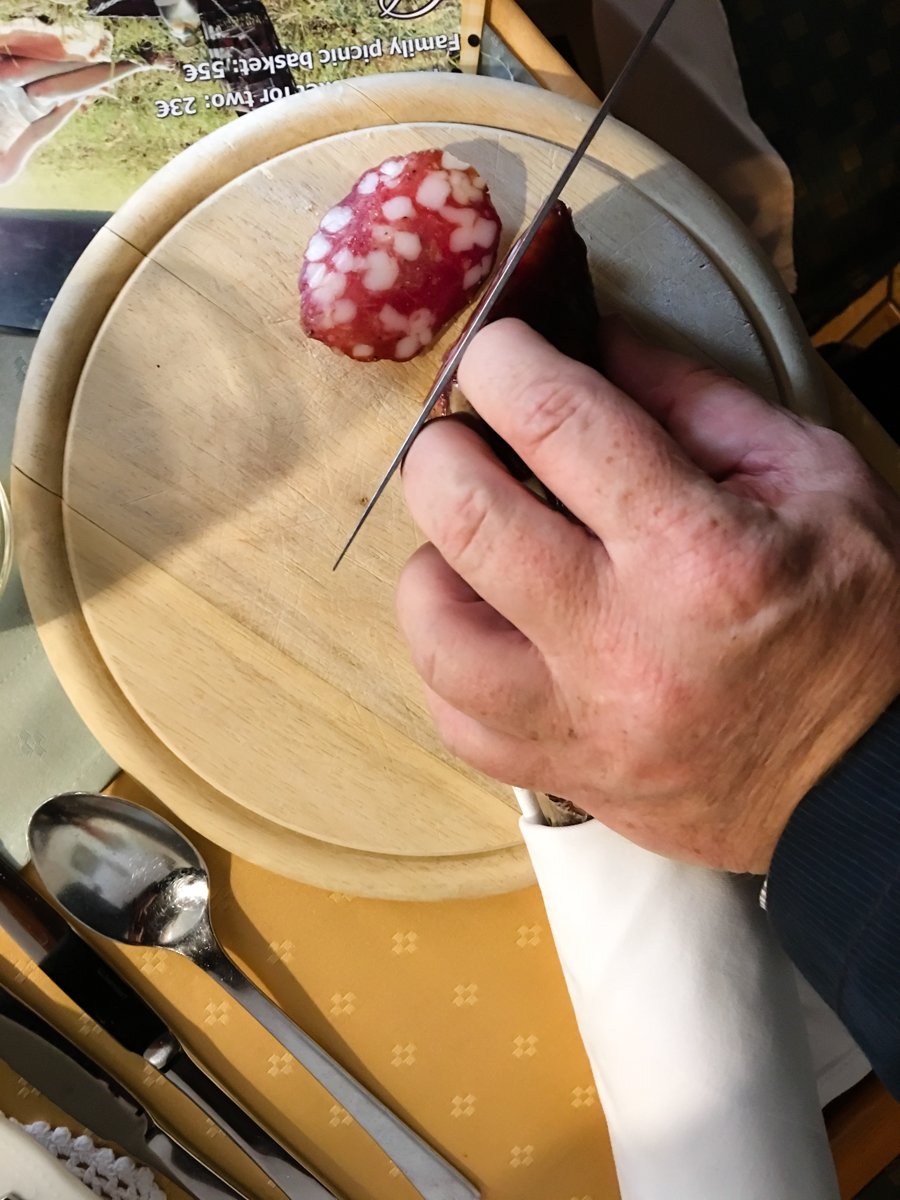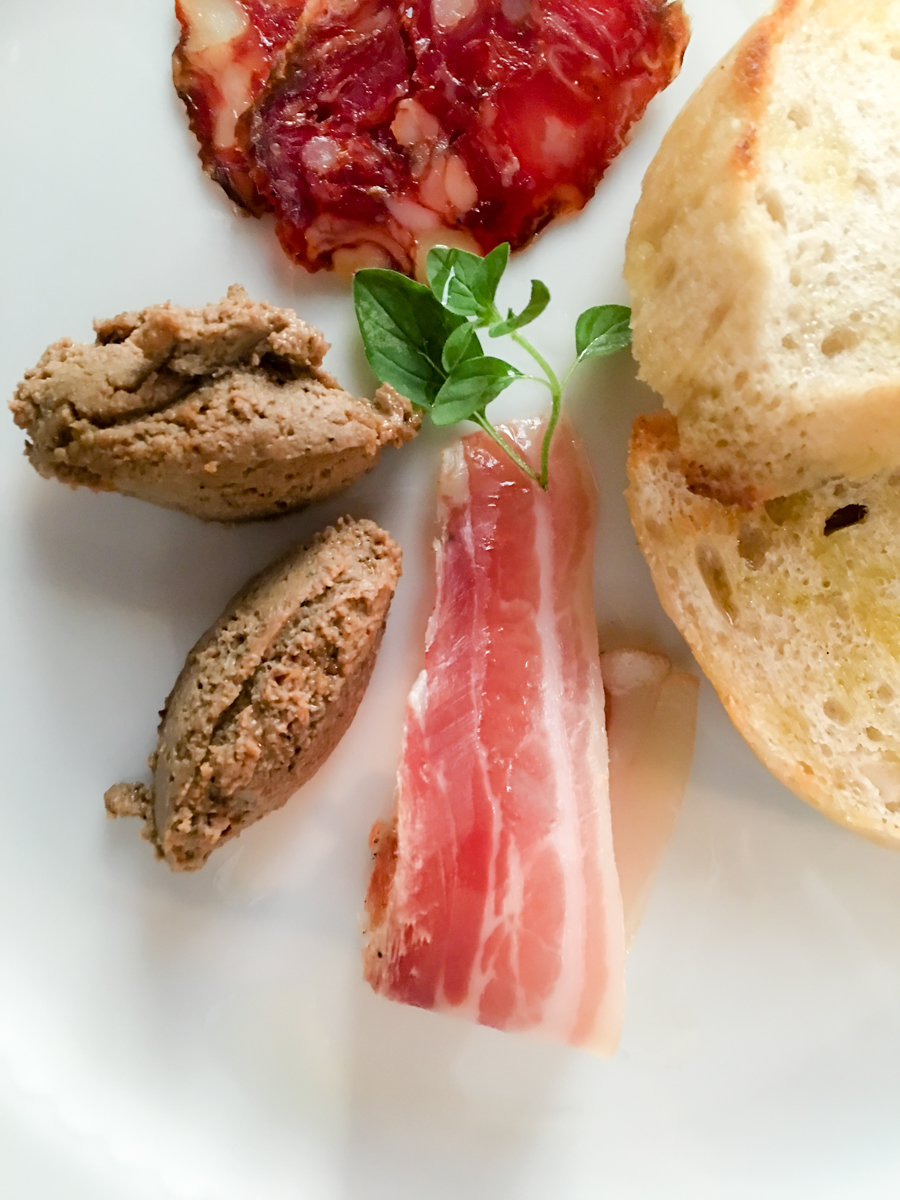 But before the capon, Srecko wanted to spoil us with a risotto of river shrimps that was incredible!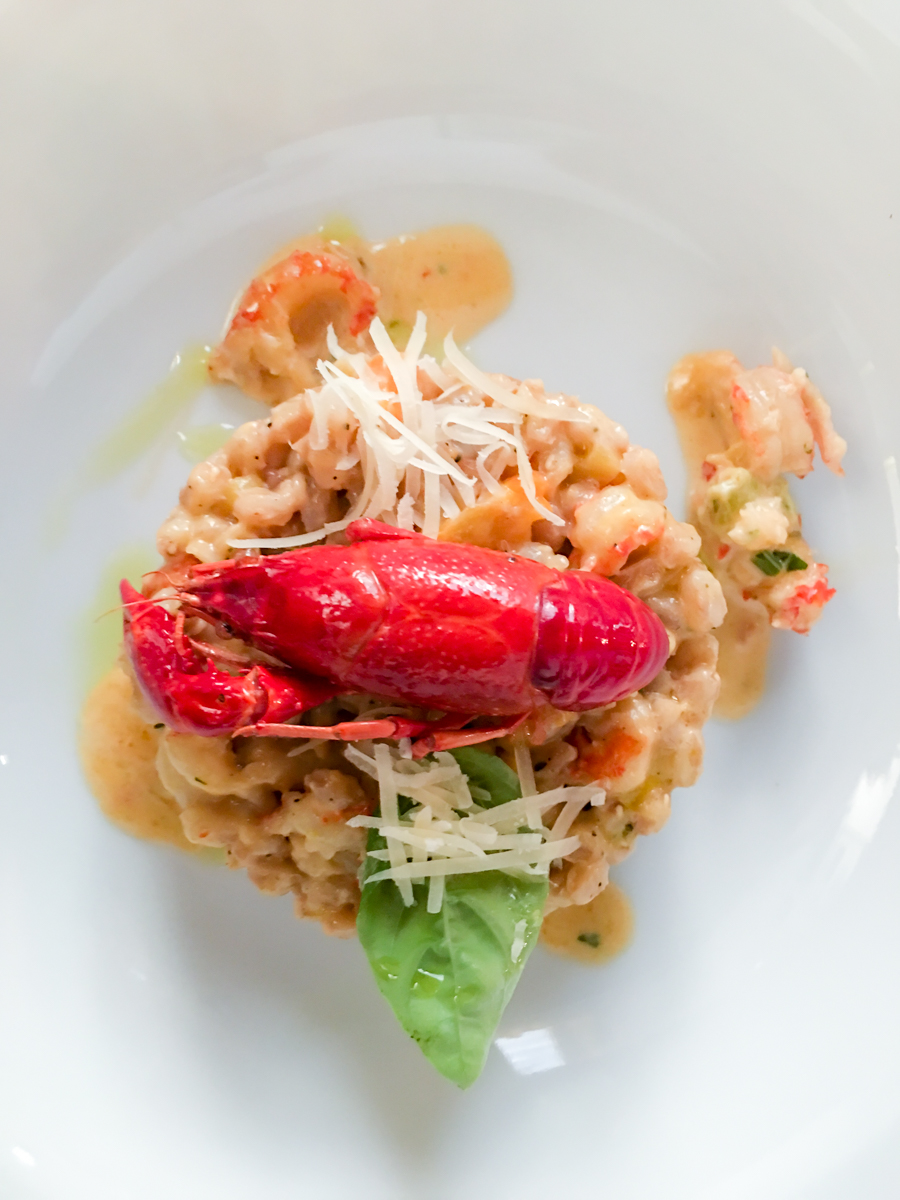 To end the meal a serving of three desserts: the GIBANICA, the KRUHOVA POTICA and the SIROVI STRUKLJI!
More than a lunch it felt like a Christmas banquet, but fortunately, not far from here there's a place that is perfect to burn off some calories… the Amon!
Here at the AMON I tried playing golf; it was the first time and it was really quite fun: I hit 400 balls in less than an hour.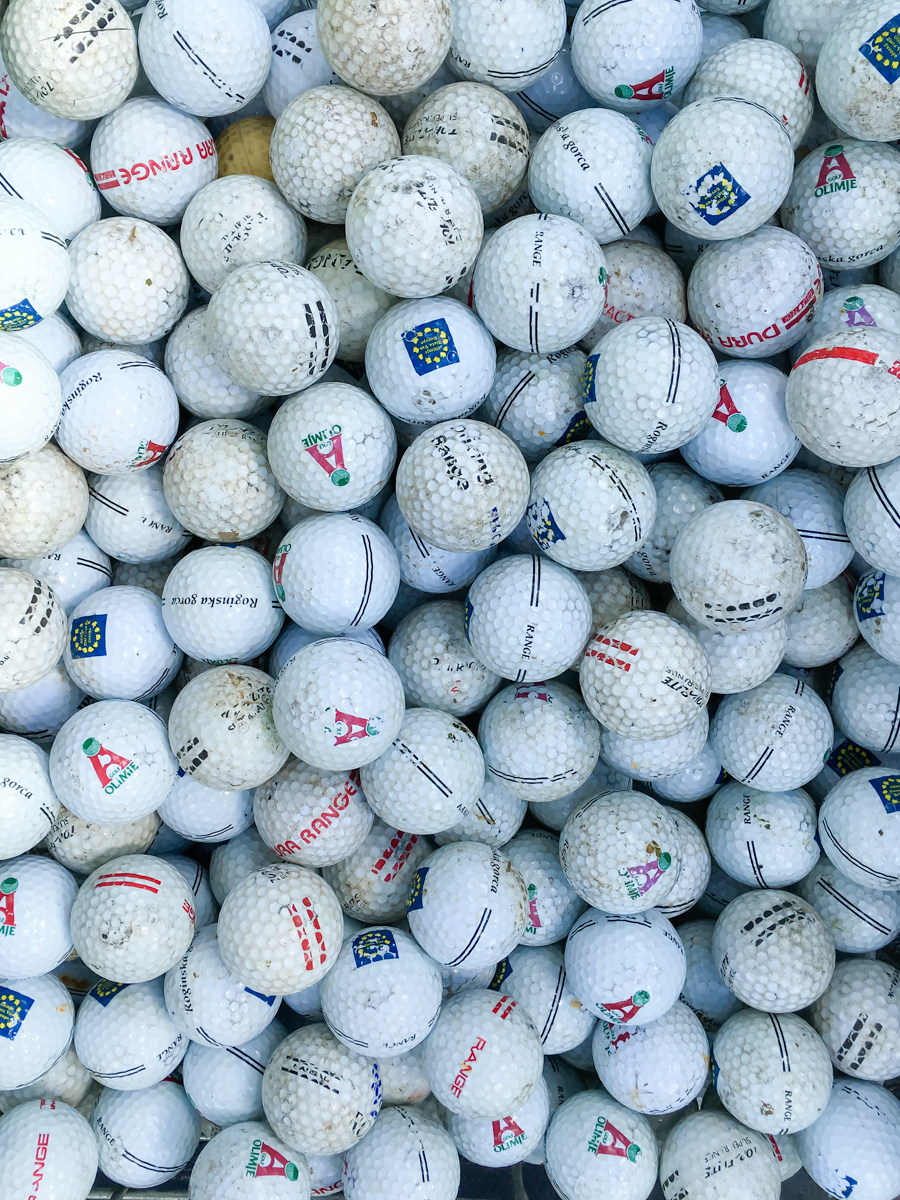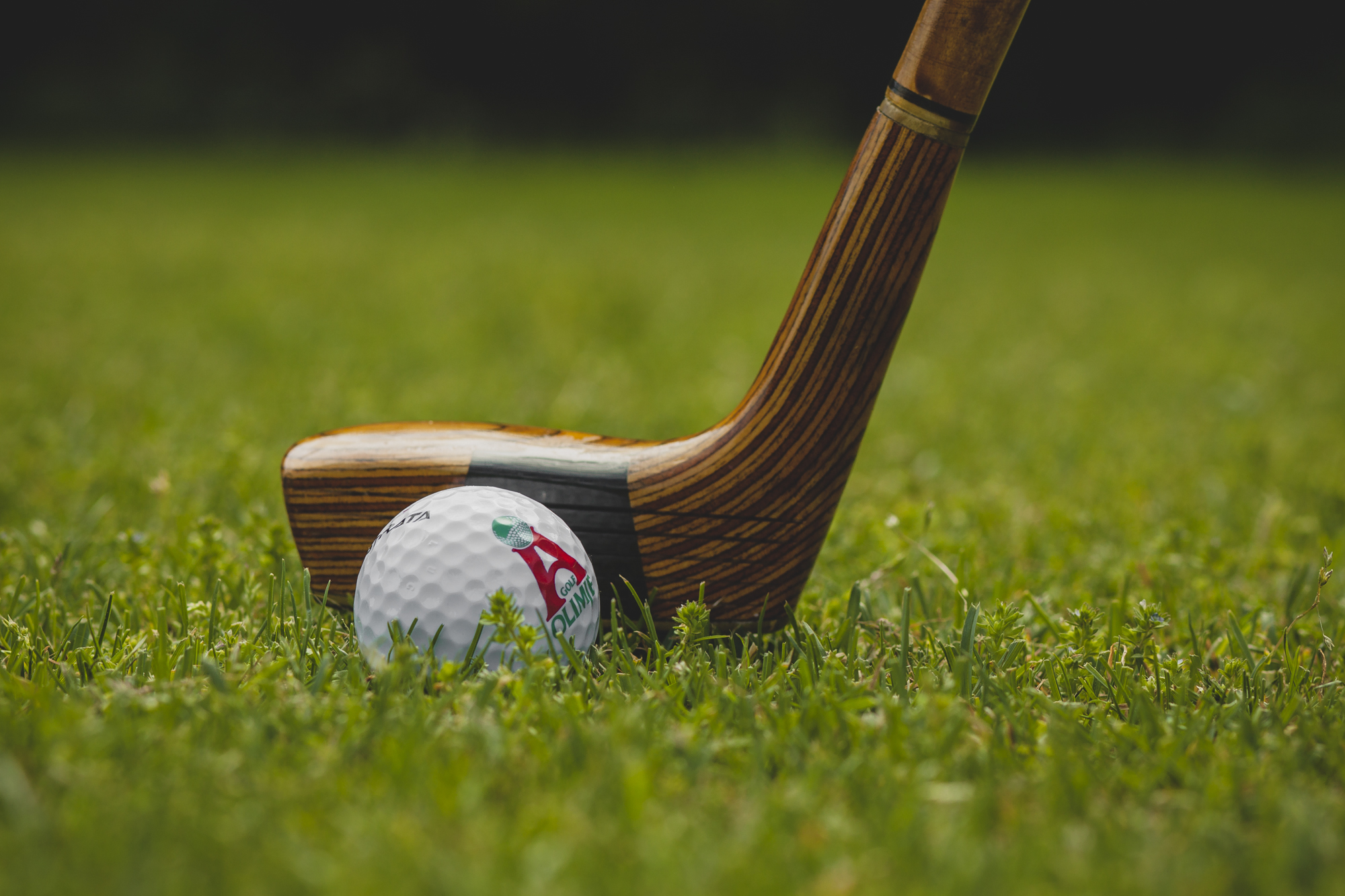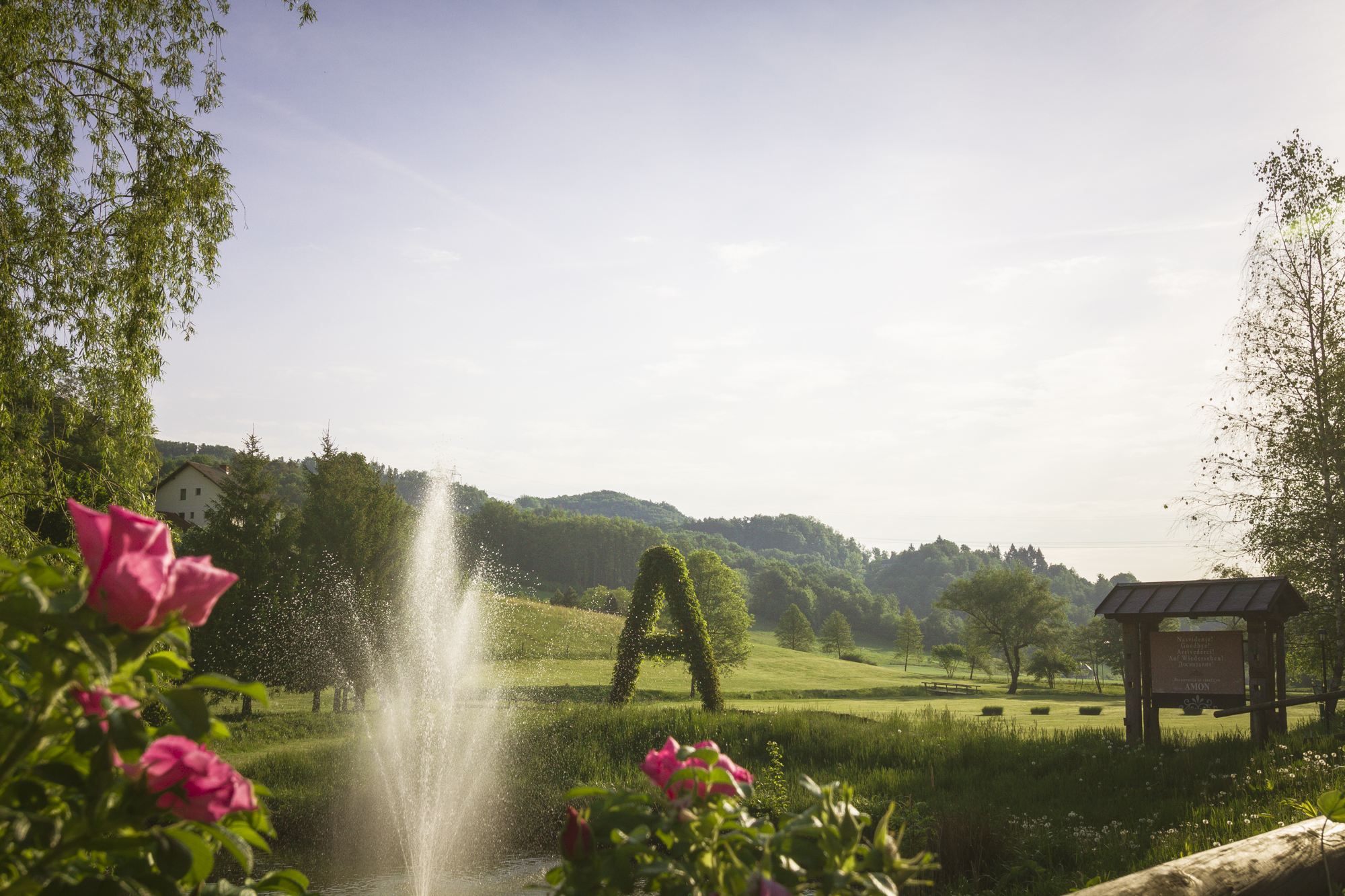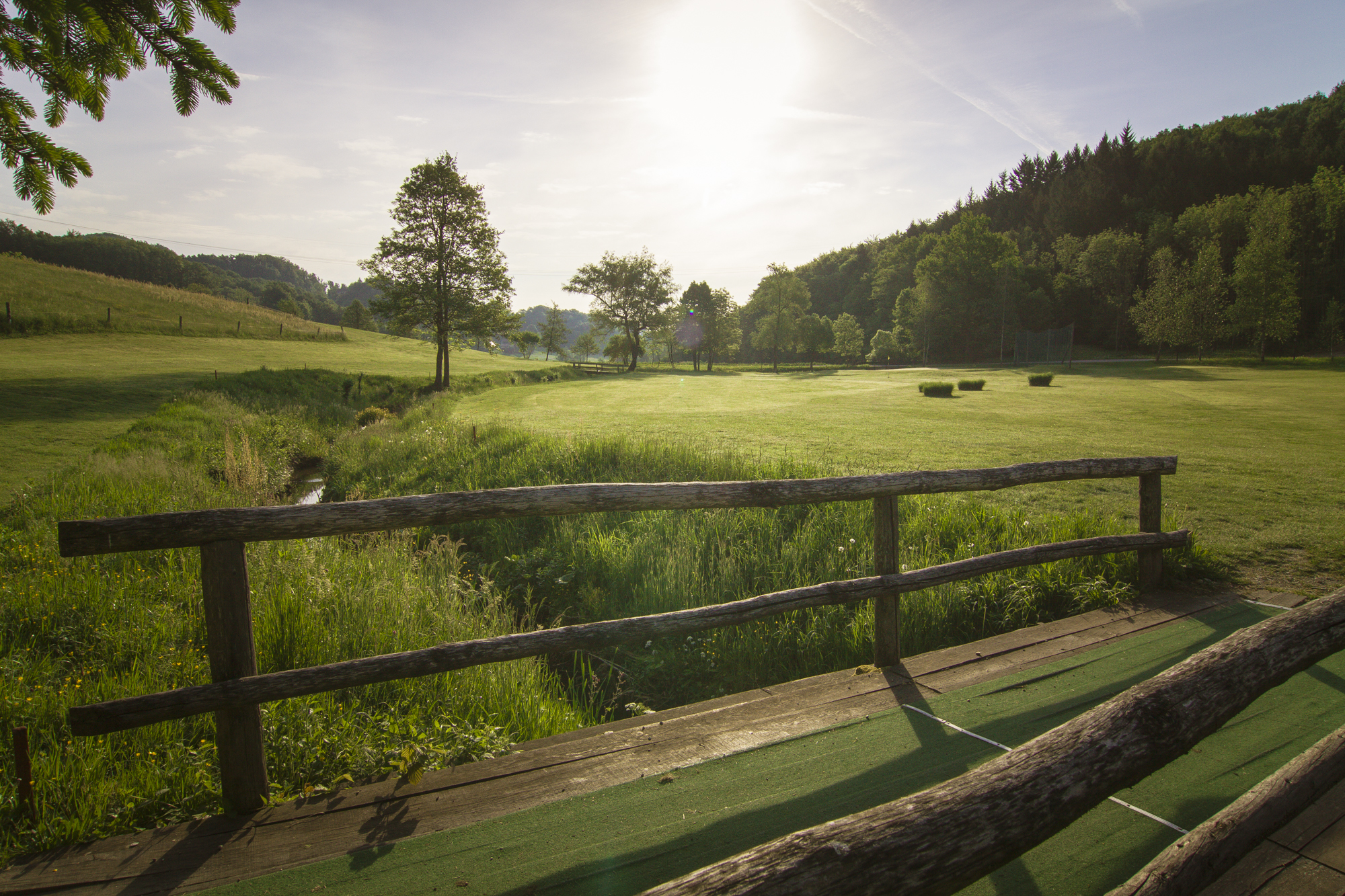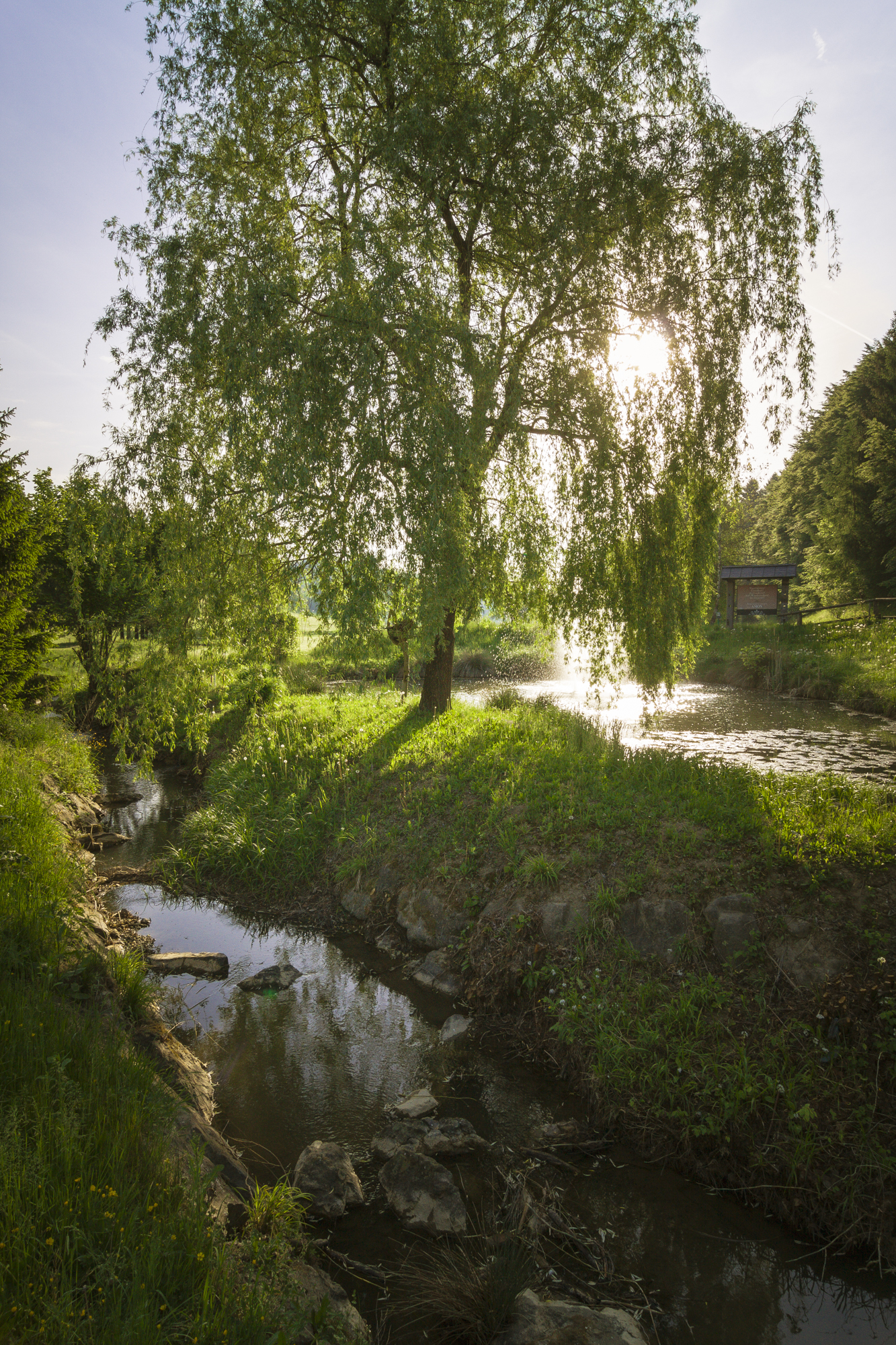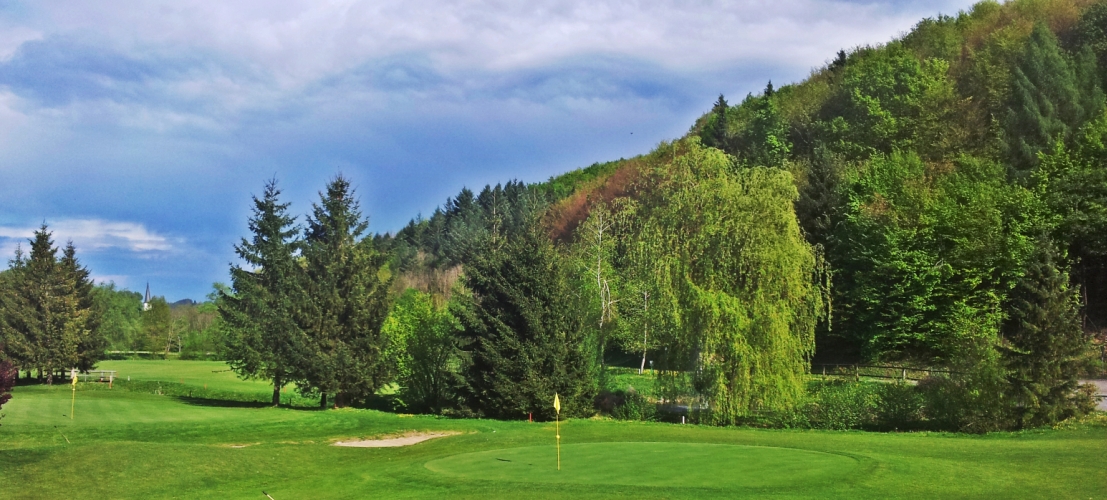 I was holding the club with such resilience and I hit the ball with such force that I got a blister on my finger. And let's not talk about the muscle pains I had for the following two days…
I never thought golf was such a tiring sport, I rather believed it to be a game for wealthy elderlies or young snobs! I completely changed my opinion because it was a lot of fun, so much I couldn't stop hitting that ball, with the hope of sending it finally off in the right direction!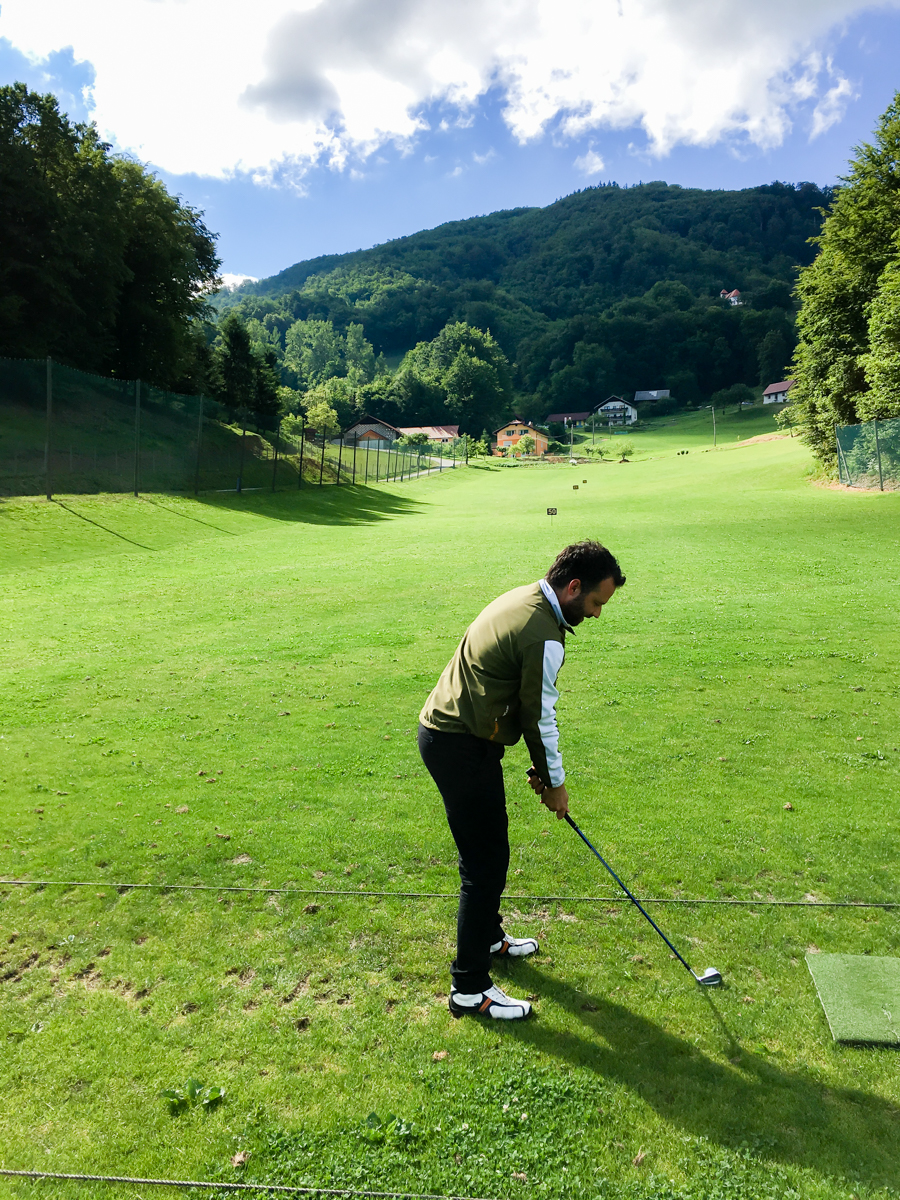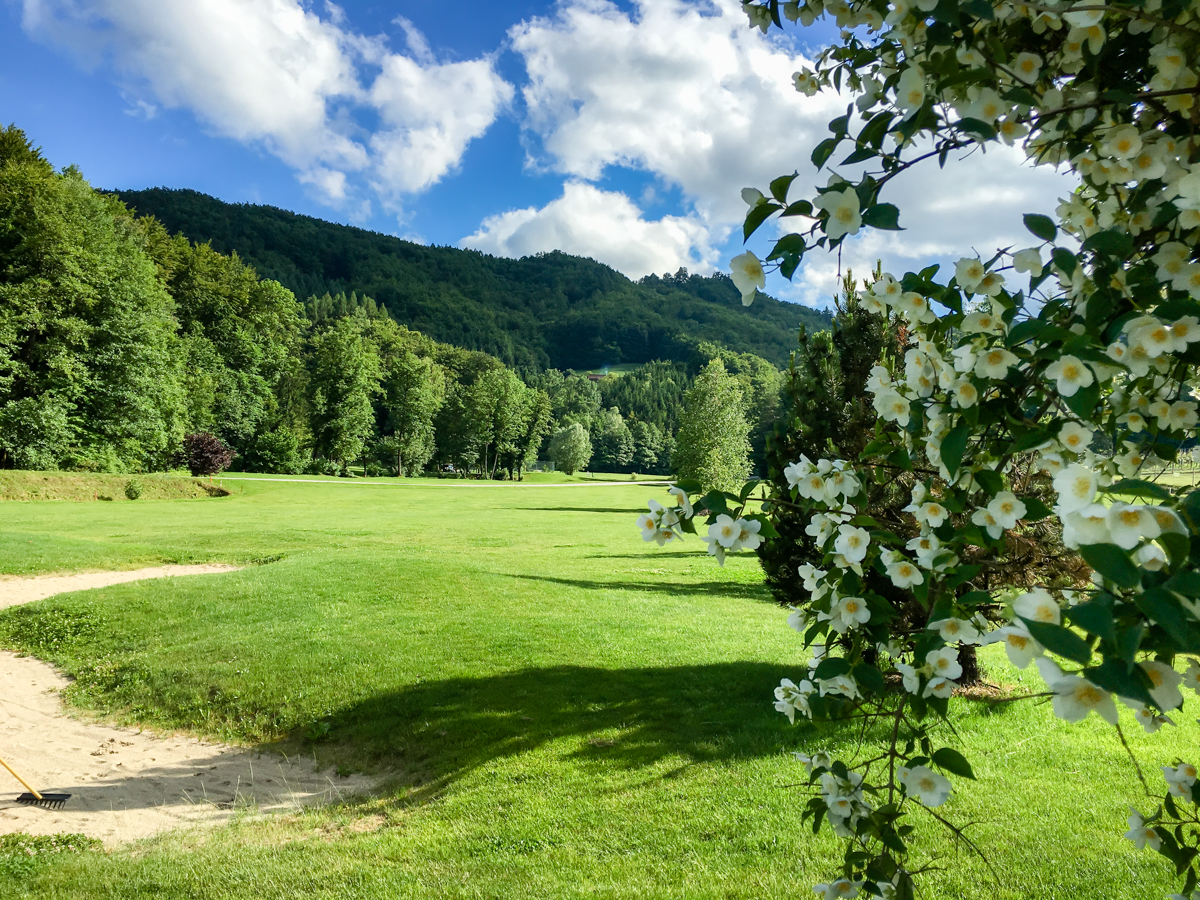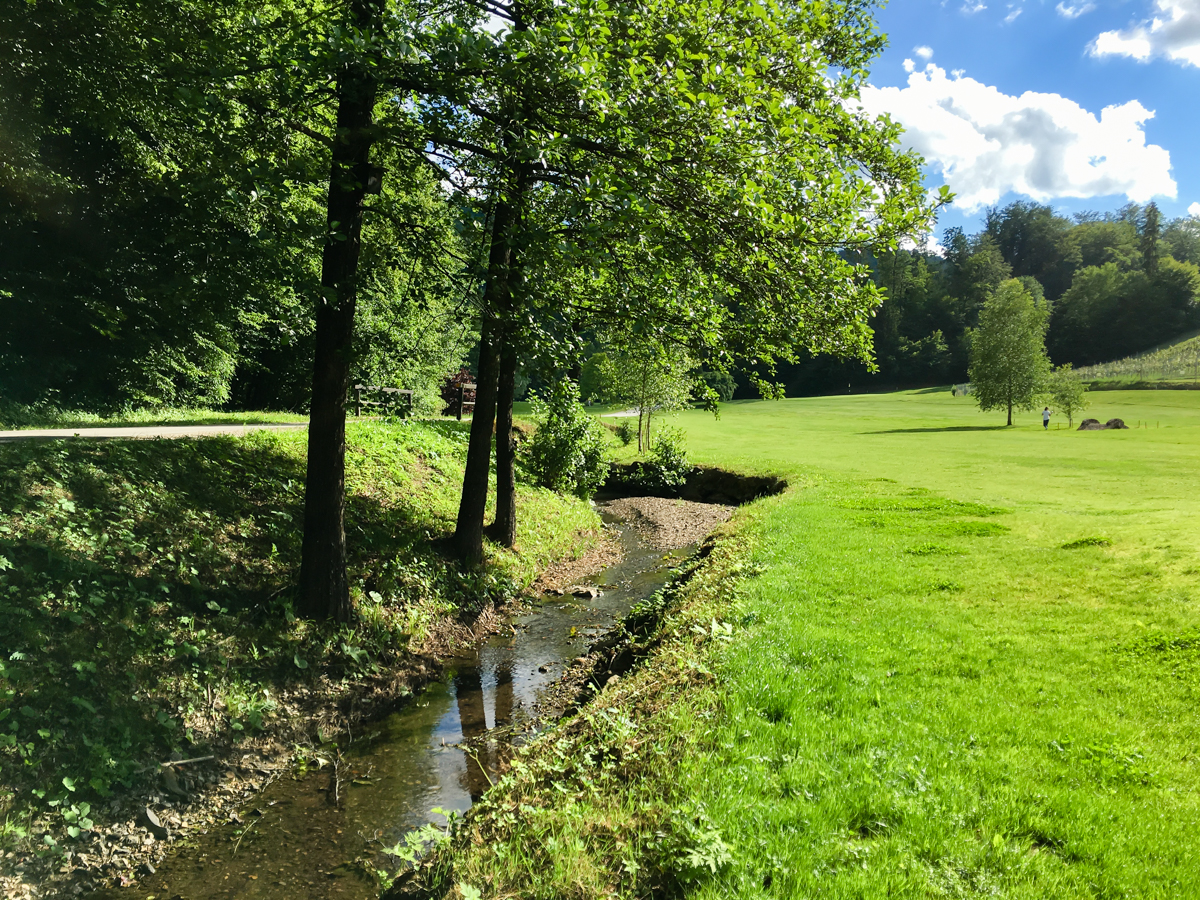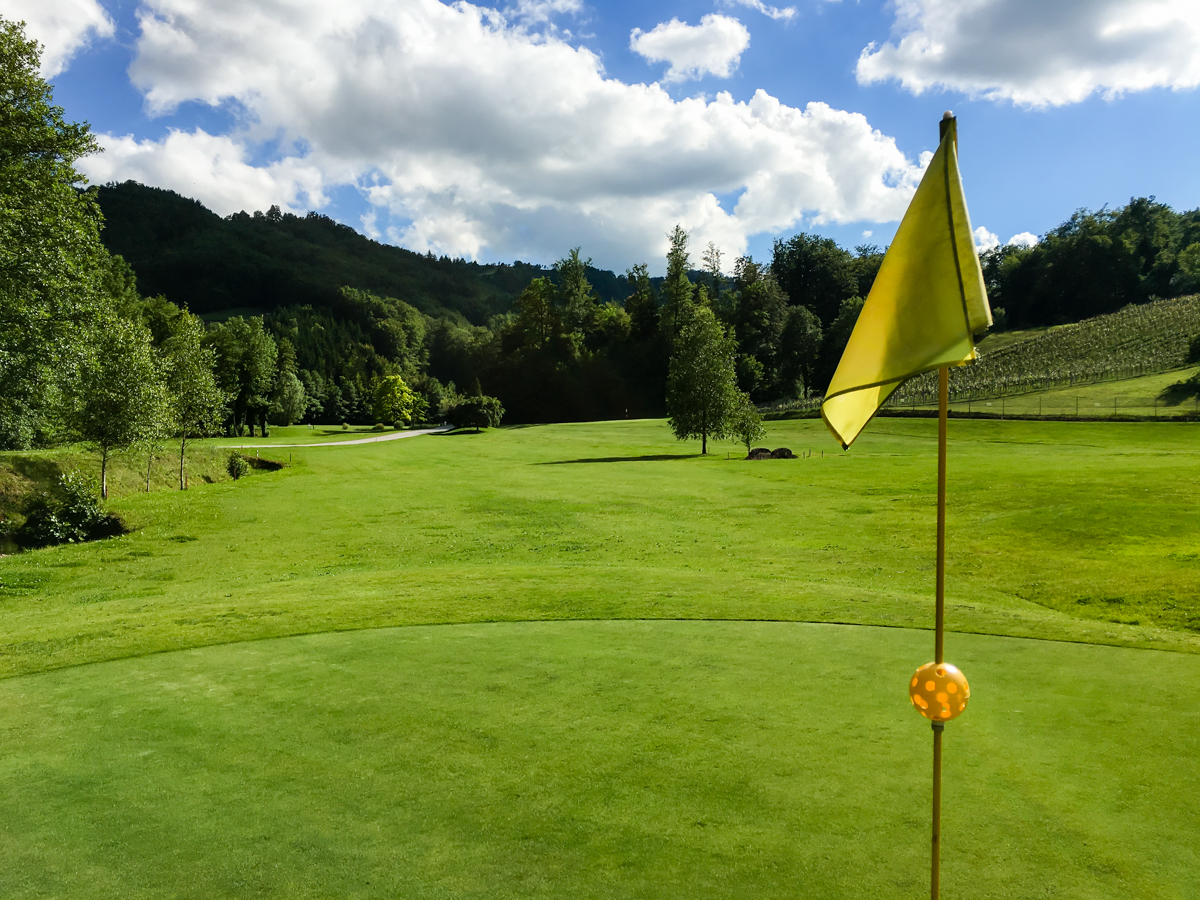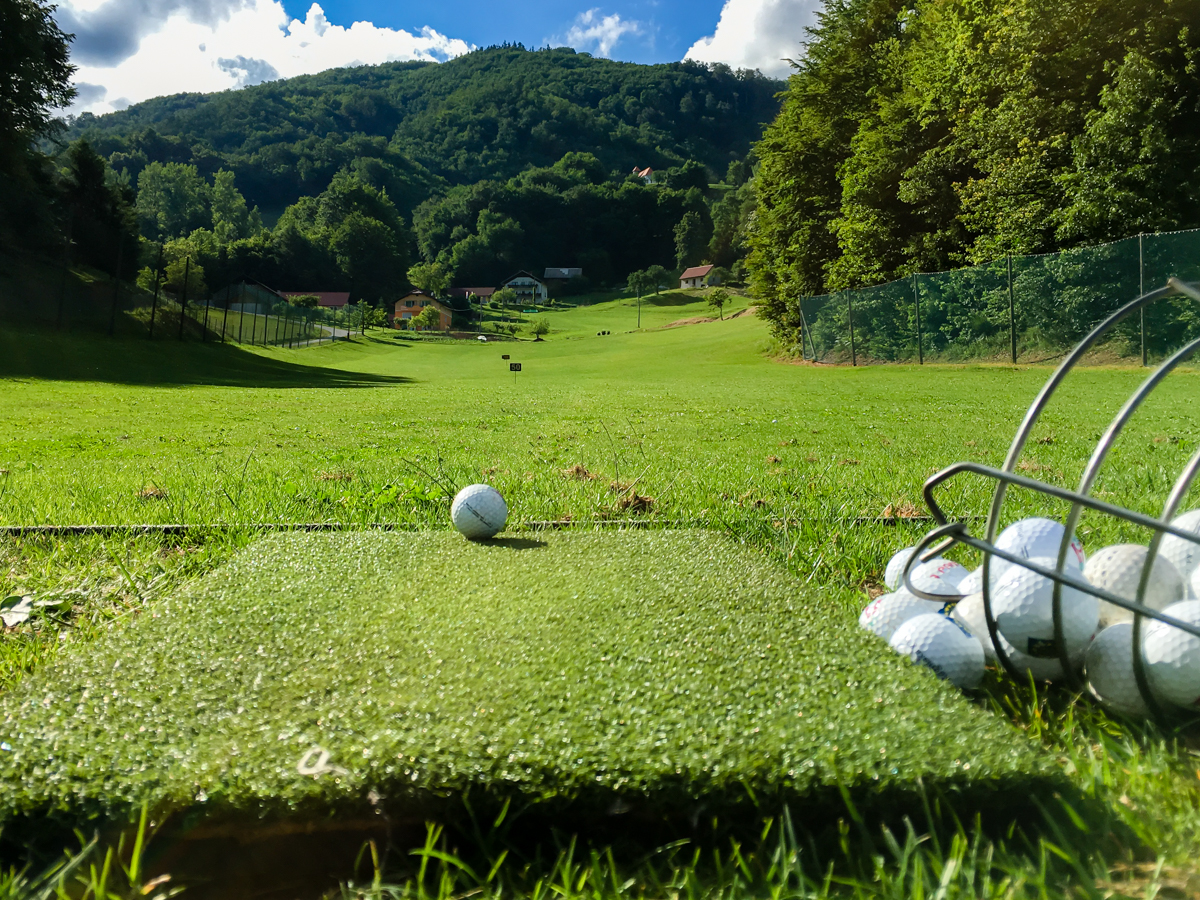 But at AMON they don't only have a golf course, you can also stay there; the structure has 15 comfortable rooms and an excellent cuisine that prepares delicious dishes of organic products.
You can't resist the temptation of trying a few of the canapés like their home made pate or the dumplings with wild garlic…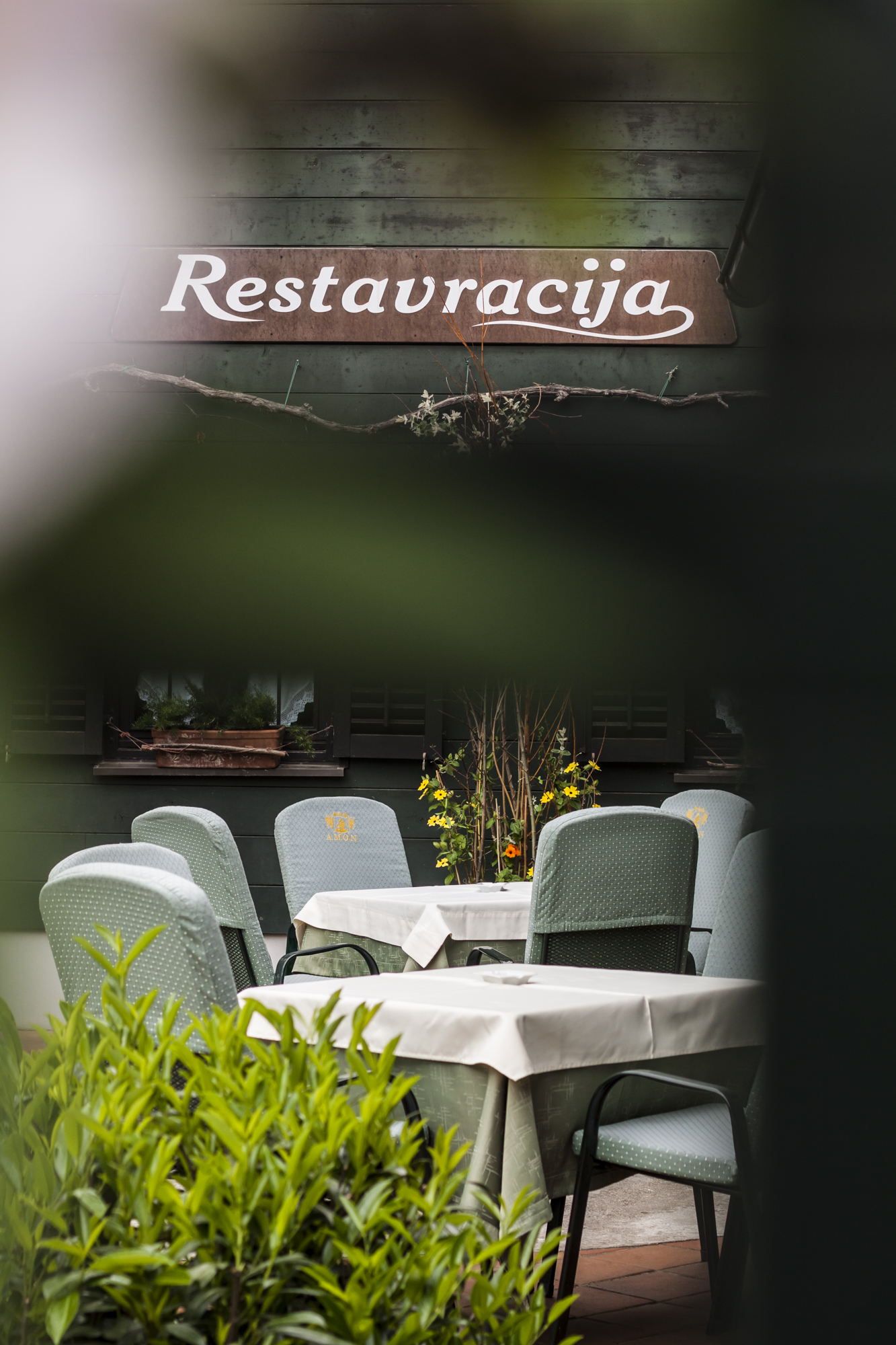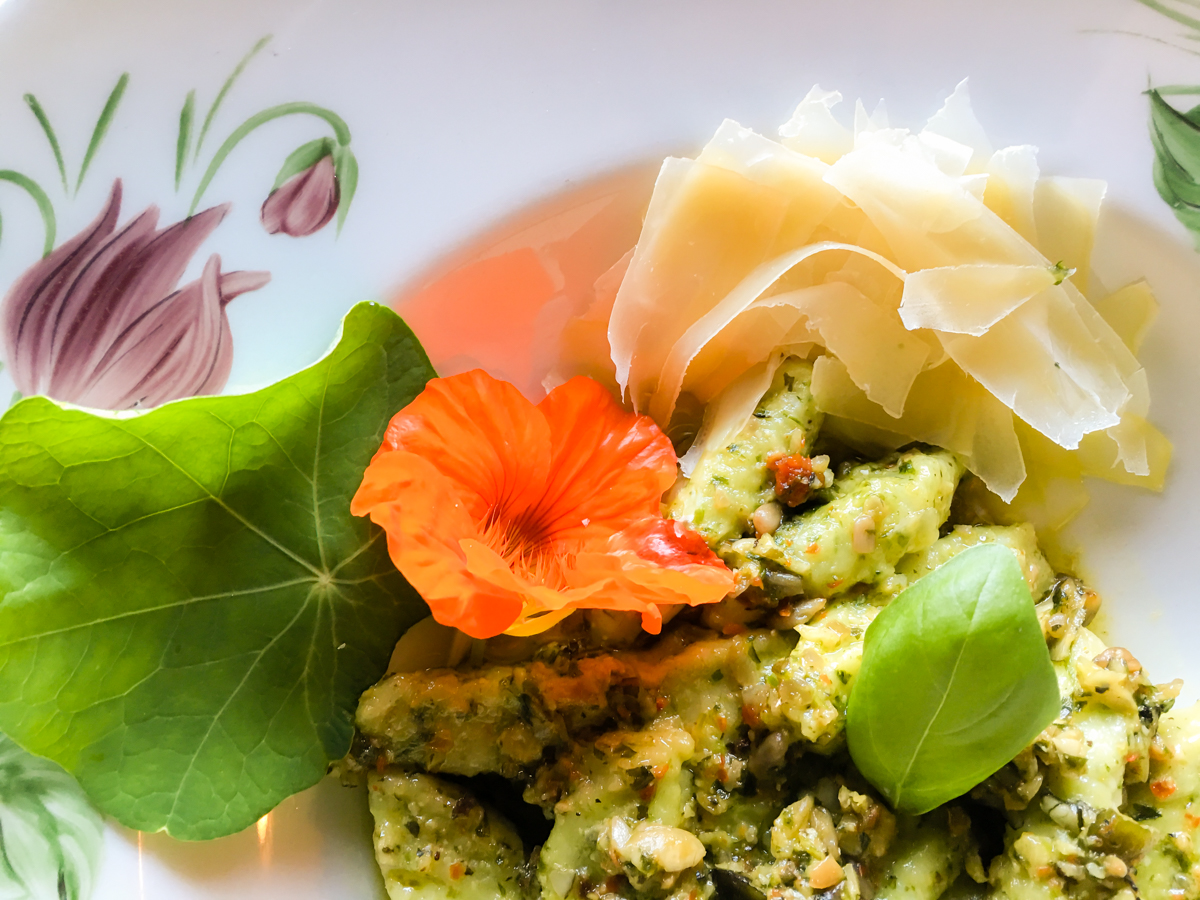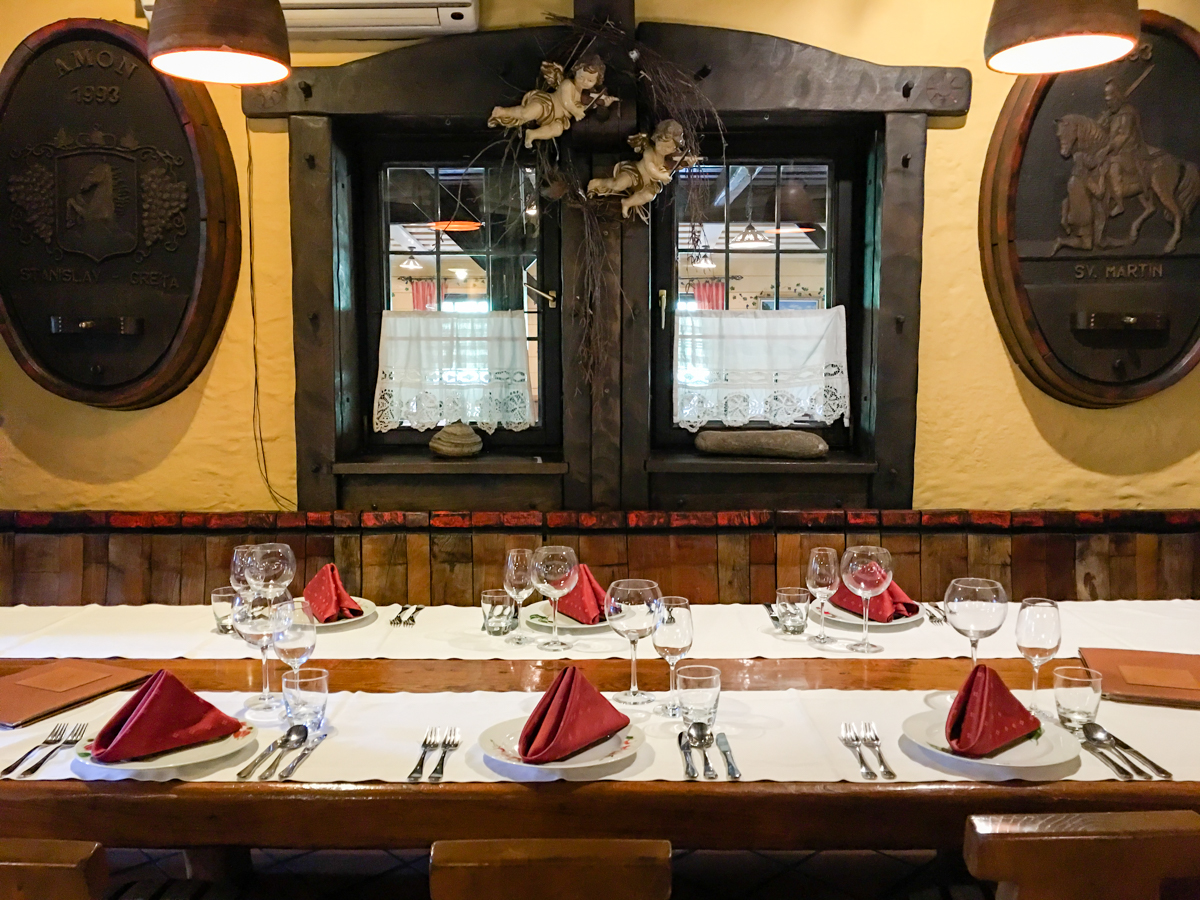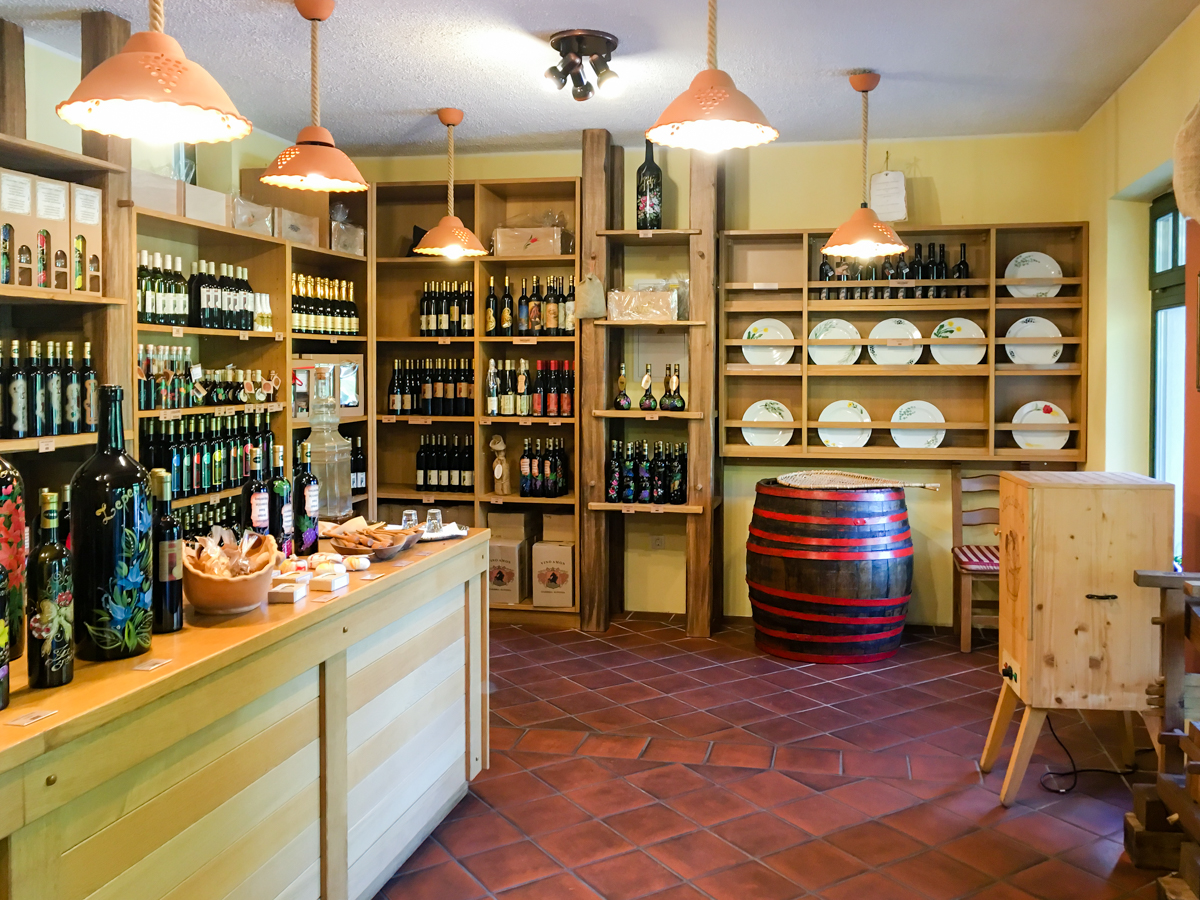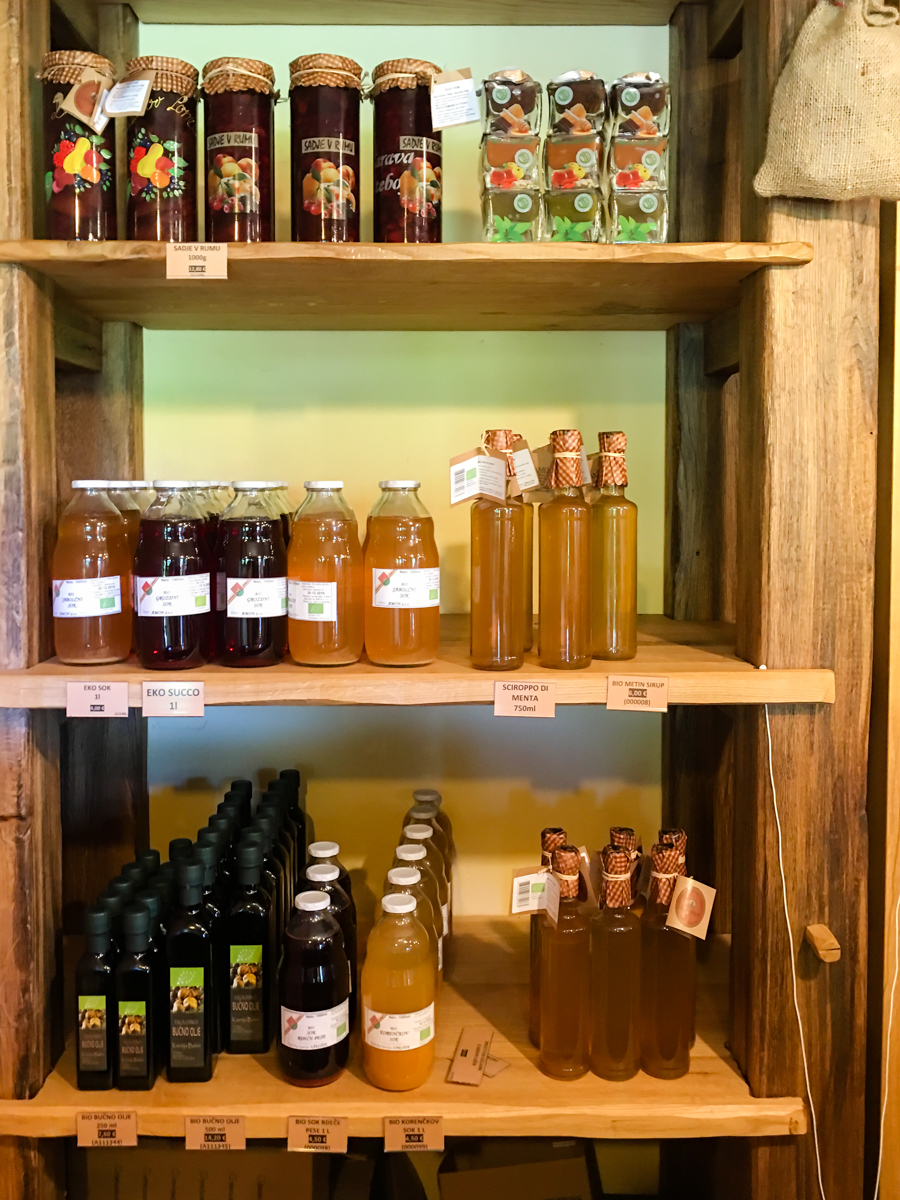 At the end of this wonderful day, the ideal is a home-made beer with only 4 ingredients: water, hops, malt and yeast!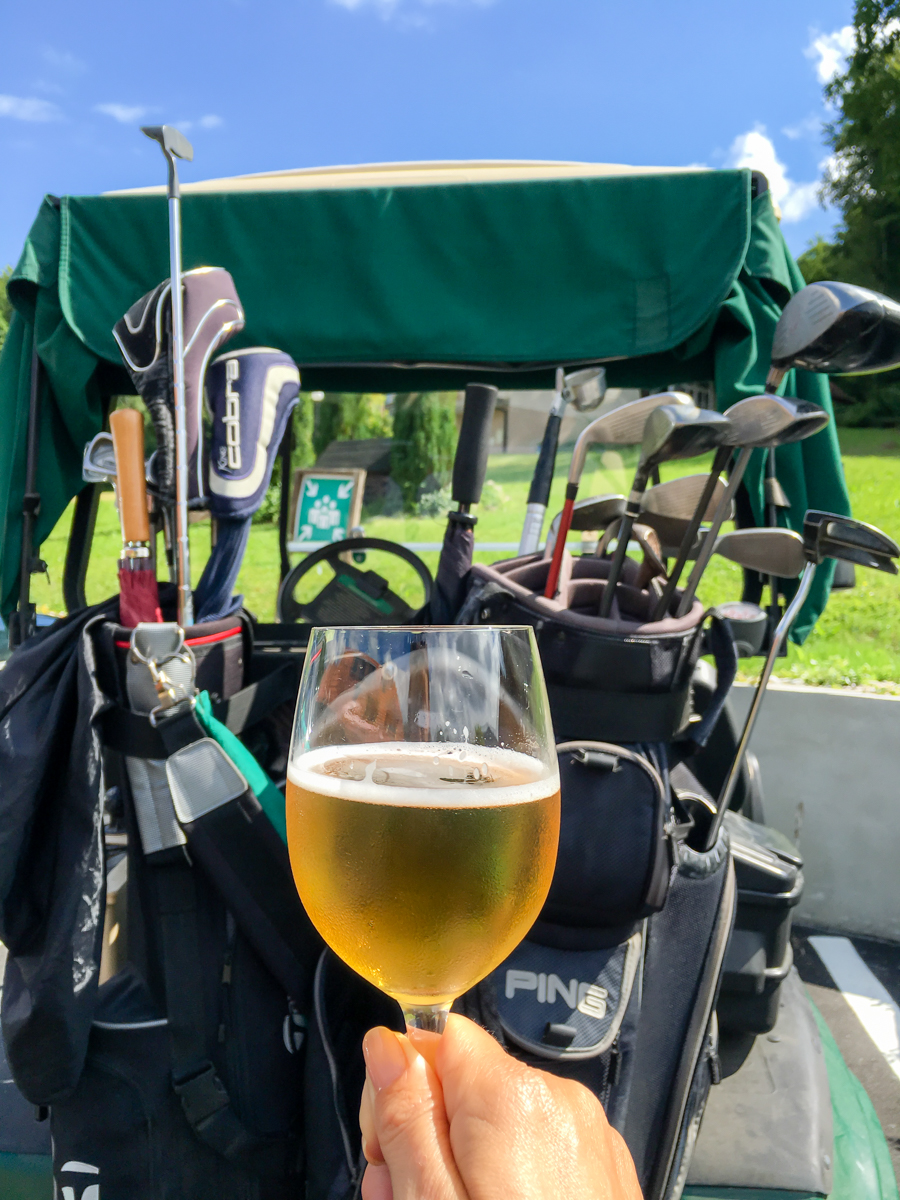 You can only taste it at Haler.
The 60.000 litres that they produce every year are entirely for the connected restaurant; on the ground floor they produce beer and on the first floor you taste it.
Haler beer has no food additives so it only lasts 3 weeks! So raise your glasses, lets toast again to the magic of this land!
Hurray for Slovenia, hurray for Kozjansko and its people!
If you want more information about Kozjansko, i suggest you have a look at this website: I Feel Slovenia
If you want read "The best 100 things to do in Slovenia" clik HERE