The new Temporary Store exhibition space officially opened its doors in Udine on November 12th. They're located at 15, Antonio Belloni Square, behind the Cathedral. Here, 30 artisan workshops from Friuli Venezia Giulia are gathered in one place among fashion, agribusiness, and artistic craftsmanship.
The Compra in Bottega project was born last year thanks to Confartigianato-Imprese Udine, which collaborated with Confartigianato-Imprese Trieste e Gorizia, CNA FVG supported by CATA Artigianato FVG and the Friuli Venezia Giulia Region. They therefore decided to hold it again in 2022 with the intention of bringing together in one place several small businesses from the region on the occasion of Christmas. Their anthem, of course, is the word handmade.
The space will be open all weekends in November (i.e., Fridays, Saturdays and Sundays from 10 a.m. to 7 p.m.) and every day in December with the same extended hours (10 a.m. to 7 p.m.) until the 31st of the month.
Needless to say, the project completely meets my likings, because in a single space I can find realities that would be difficult to discover in a single day. In fact, at the Temporary Store you will find strictly handmade creations from all over the Region.
This is a great little showcase intended to introduce some of the many small, local businesses that are scattered around our beloved Friuli Venezia Giulia. Of course, you won't be able to find ALL the creations on display…for that you'll then have to follow on their social media pages the companies you have liked best.
The website dedicated to the initiative reads: "Buying an artisanal product is an important way to directly support the craftsmanship of our territory and the work behind it, but that's not all: it represents a form of cultural exchange that stems from the possibility of directly knowing the artisan, their story, and their crafts." I totally agree with that.
As you may have seen on my Instagram page, I was lucky enough to attend the opening day and I can tell you that there was a magical atmosphere. I met old acquaintances and made new ones…a never-ending, tiring but super fulfilling day!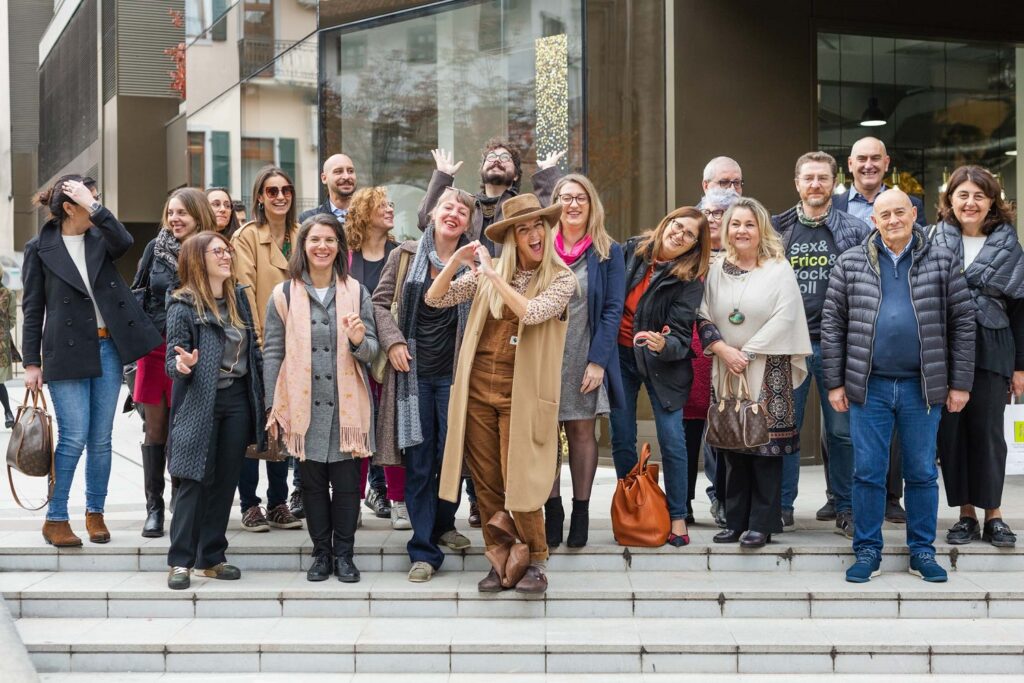 I realized that ten years ago, when I decided to give a voice to the small businesses in our area, I made the right choice. That's right, it's precisely the small artisans that have to put themselves on the line, with their creativity, resourcefulness, courage, and passion, each making their own great contribution to the local handmade business.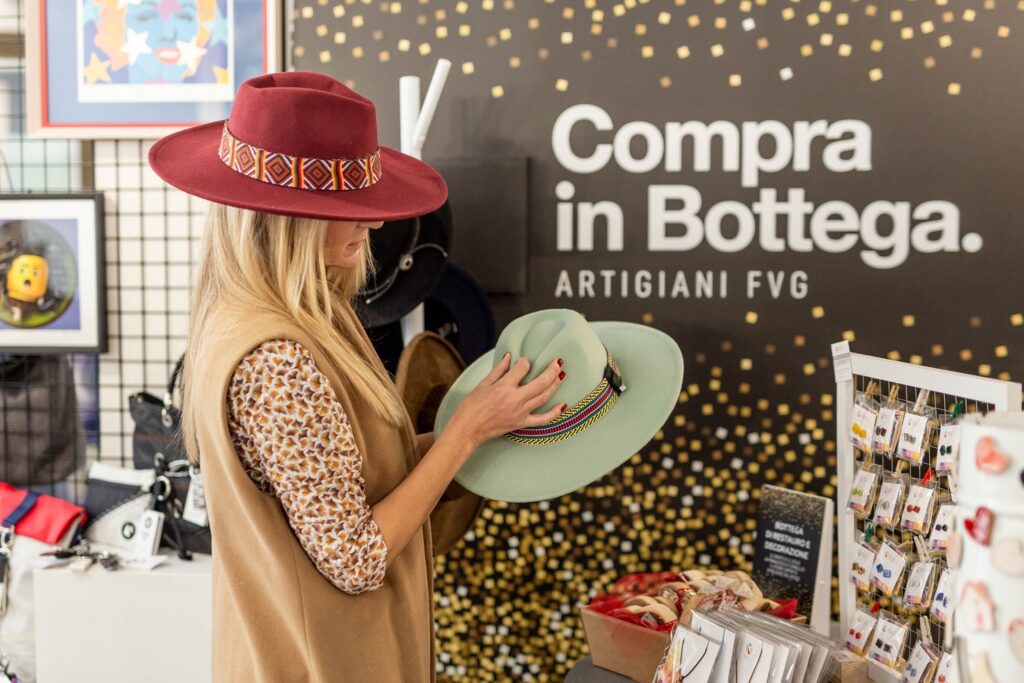 What do you say, shall we go into detail? As I mentioned before, the workshops are divided into three big areas.
Fashion: CRIMOSH®, Adelaide 1931, Bolina Sail – Handmade Sea Style, Dezen Dezen, Cucicreando, Emozioni Lingerie, Friûlpoint®, Mandulis, Wool Style, Tessitura Berton;
Agribusiness: Briciole di Bontà, Quintessenza Friuli, Dorbolò Gubane, Birrificio Campestre, Adelia Di Fant, Comaro Apicoltura a Regola d'Ape;
Artistic handicrafts: Pezzetta Ceramiche Artistiche, Mosaiclife, VO Creative Design, Legatoria Moderna, L'Oca Bianca ed Altre Storie®, Bottoni e non Solo, Fabris Solutions, Bottega di Restauro e Decorazione, Arte Bellaminutti, Labò Ceramica, Atipica Design, Il Gilfo, The Officinal, Saponidea.
I don't want to go too long with the description of each individual workshop…to have more details, just click on each of the three categories and get all the info you need!
Christmas is getting closer, and I'm sure as you browse through these pages, you'll find a little something that suits you. So that you can give a 100-percent-handmade, sought-after, local gift.
To conclude, I want to repeat what I said a few lines ago. I enjoyed this initiative very much and my hope is to see it open in other cities in the Region, too.
Till the next discovery 🙂