Today I'll take you to Carinthia to discover a magical place that has recently opened in the heart of Bad Kleinkirchheim, a little town I love.
I'm taking you to the new Trattlers Hof-Chalet, created by the Forstnig family who have been in the hotel business for generations.
It's a little village of 14 luxury chalets surrounded by green mountains, but right near the centre of town!
The buildings, magnificently planned by the architects Herwig and Andrea Ronacher, recall the classic architectural style of Carinthia, uniting the comfort of modern homes with the welcoming warmth of a mountain chalet.
These mountain style chalets are built in larch and red spruce wood, and if I close my eyes I can almost imagine the wonderful smell filling the surrounding area.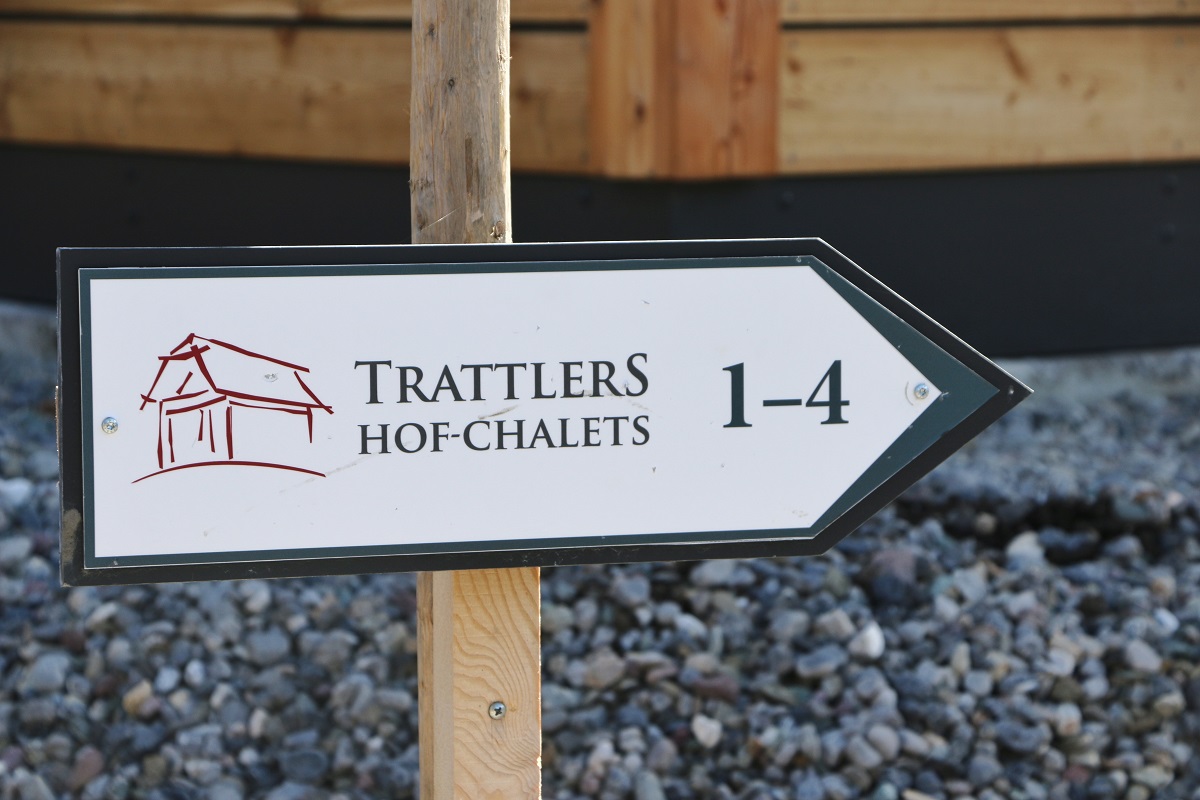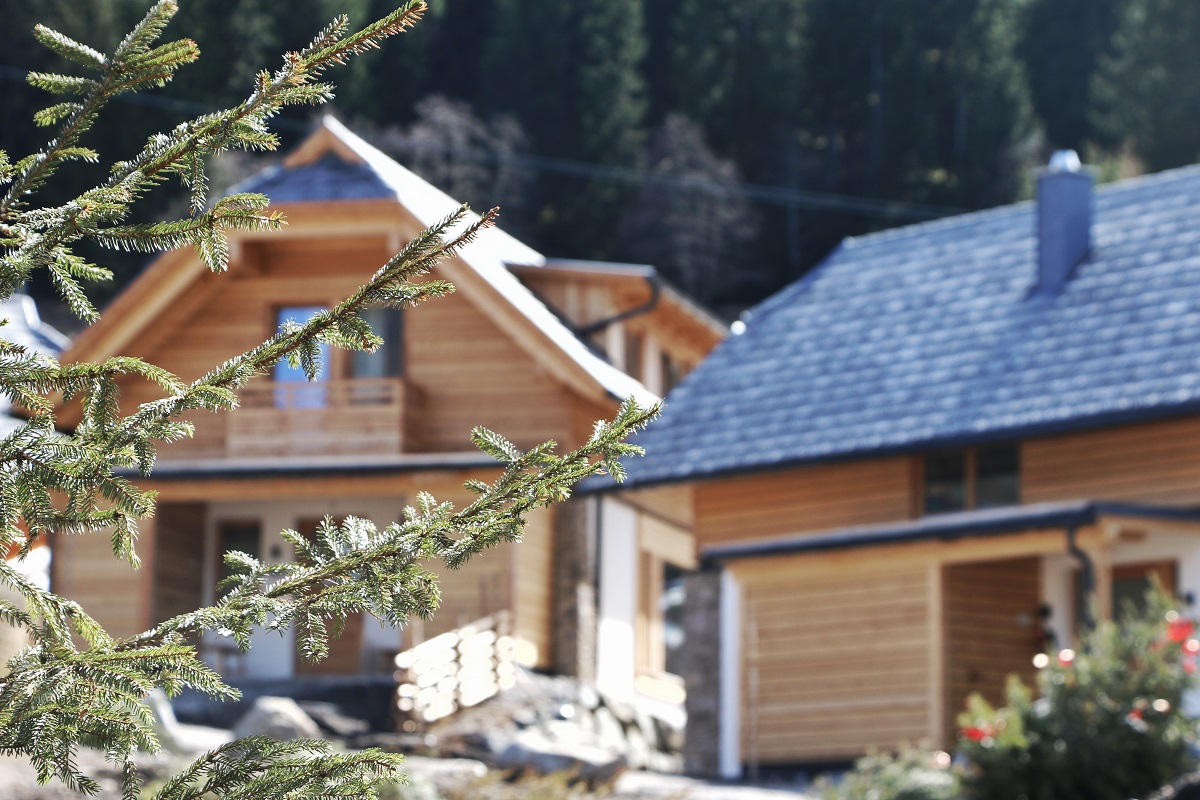 In this little village there are two different types of chalet, the Classic that can host from 2 to 6 people and the Deluxe which can host up to 10 people!
I was lucky enough to be a guest in a Deluxe Chalet… would you like to take a look inside too?
On the ground floor there's a welcoming open space, with a well furnished kitchen, a large table where 10 people can be comfortably be seated, a corner sofa near a wood stove, a large bathroom with a big shower right in front of the private sauna with a lovely view on the surrounding scenery…yes, that's right… a private sauna! Incredible!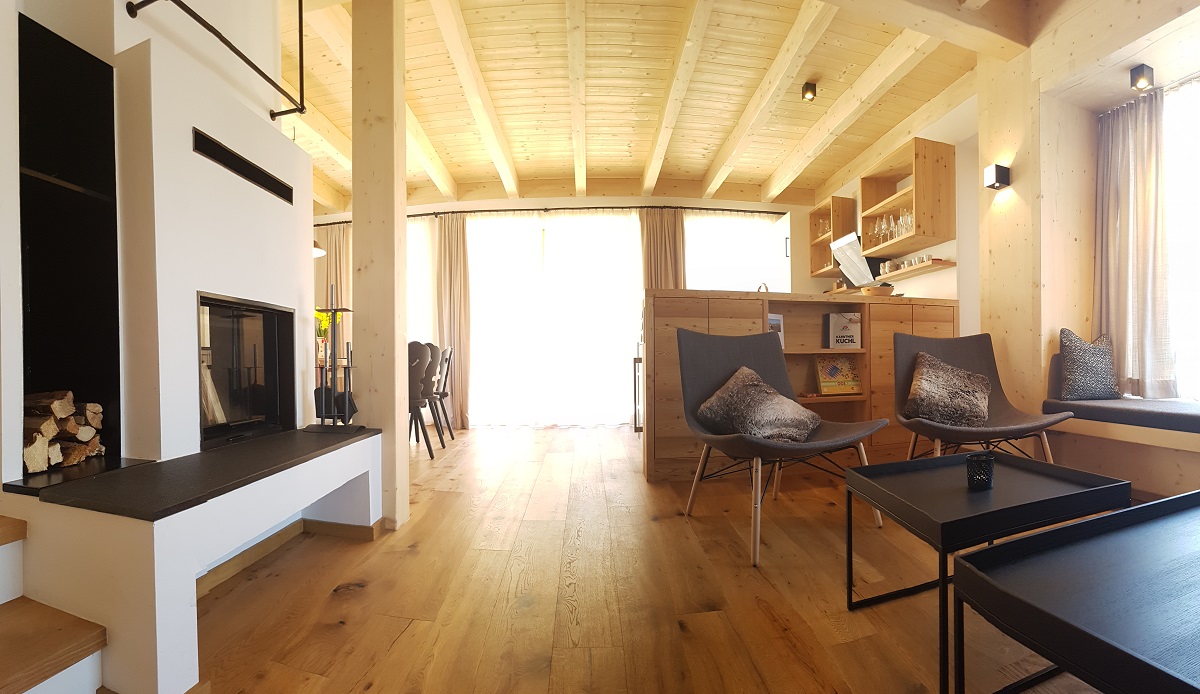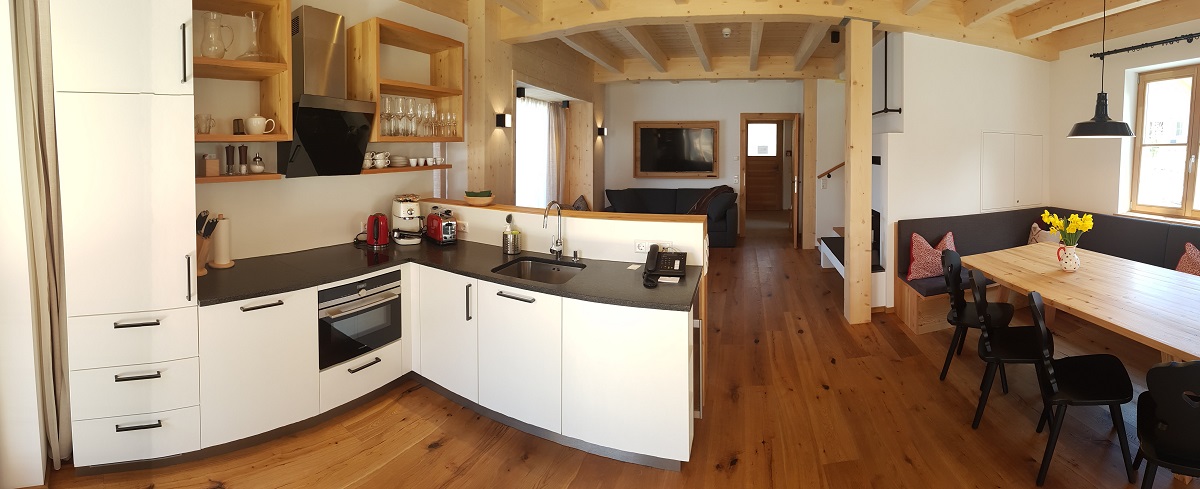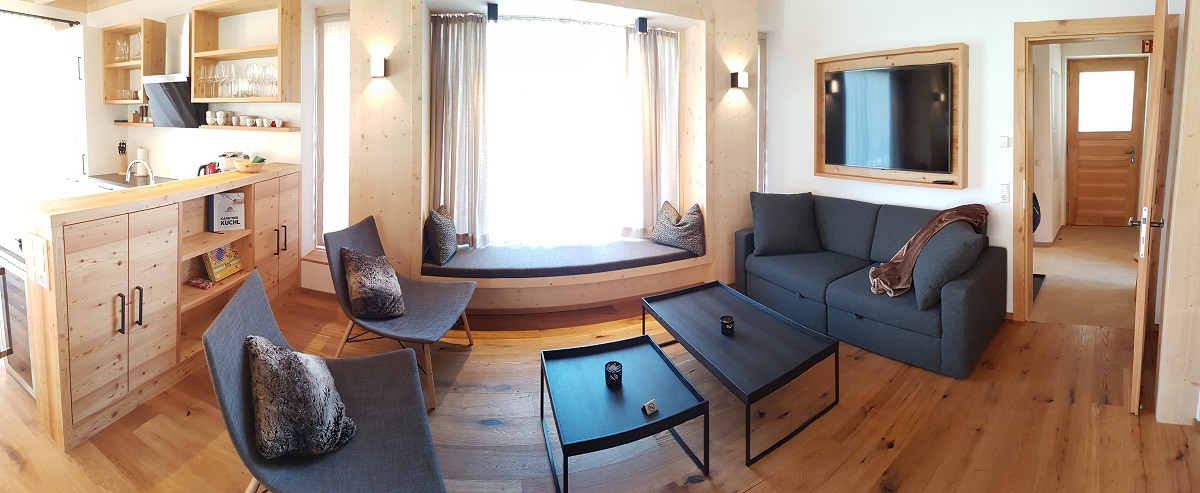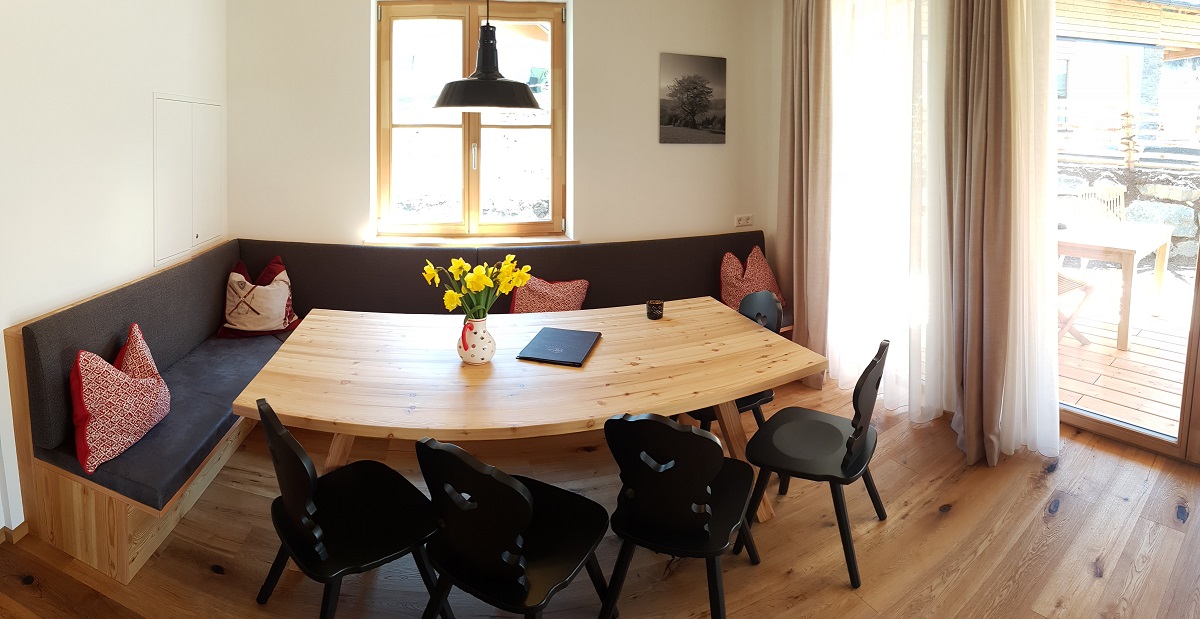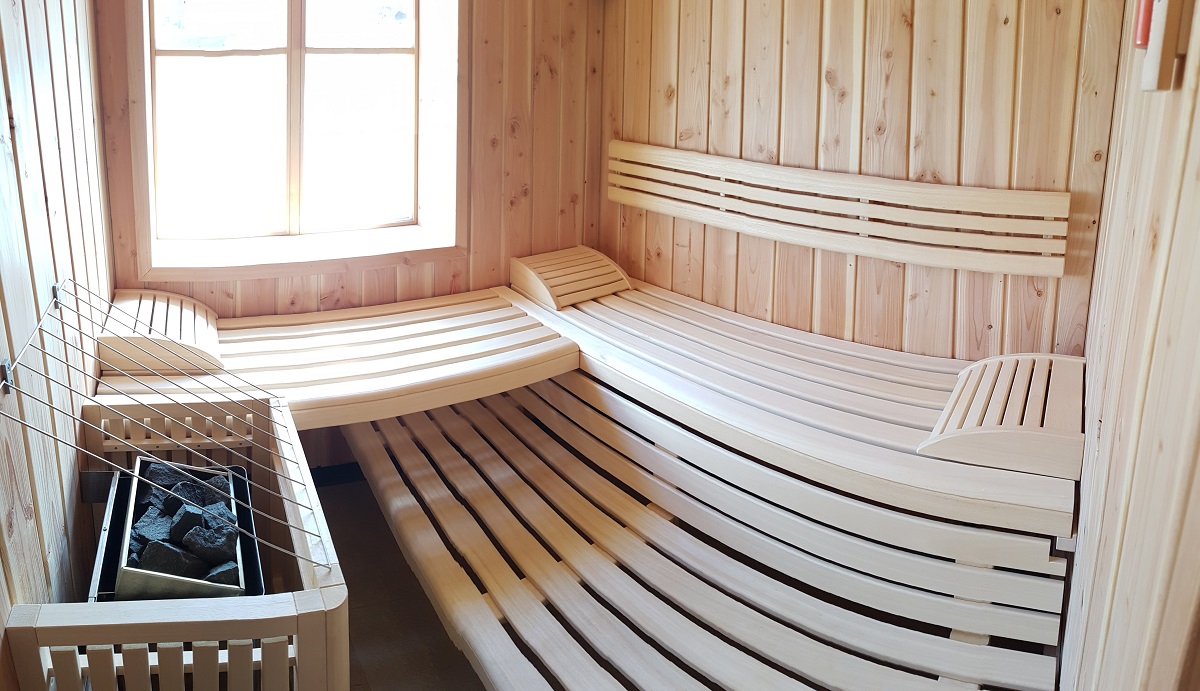 From the kitchen you access a small portico area, where you can relax on a sun-bed or in the outside heated Jacuzzi, while sipping a nice cup of tea… what a dream!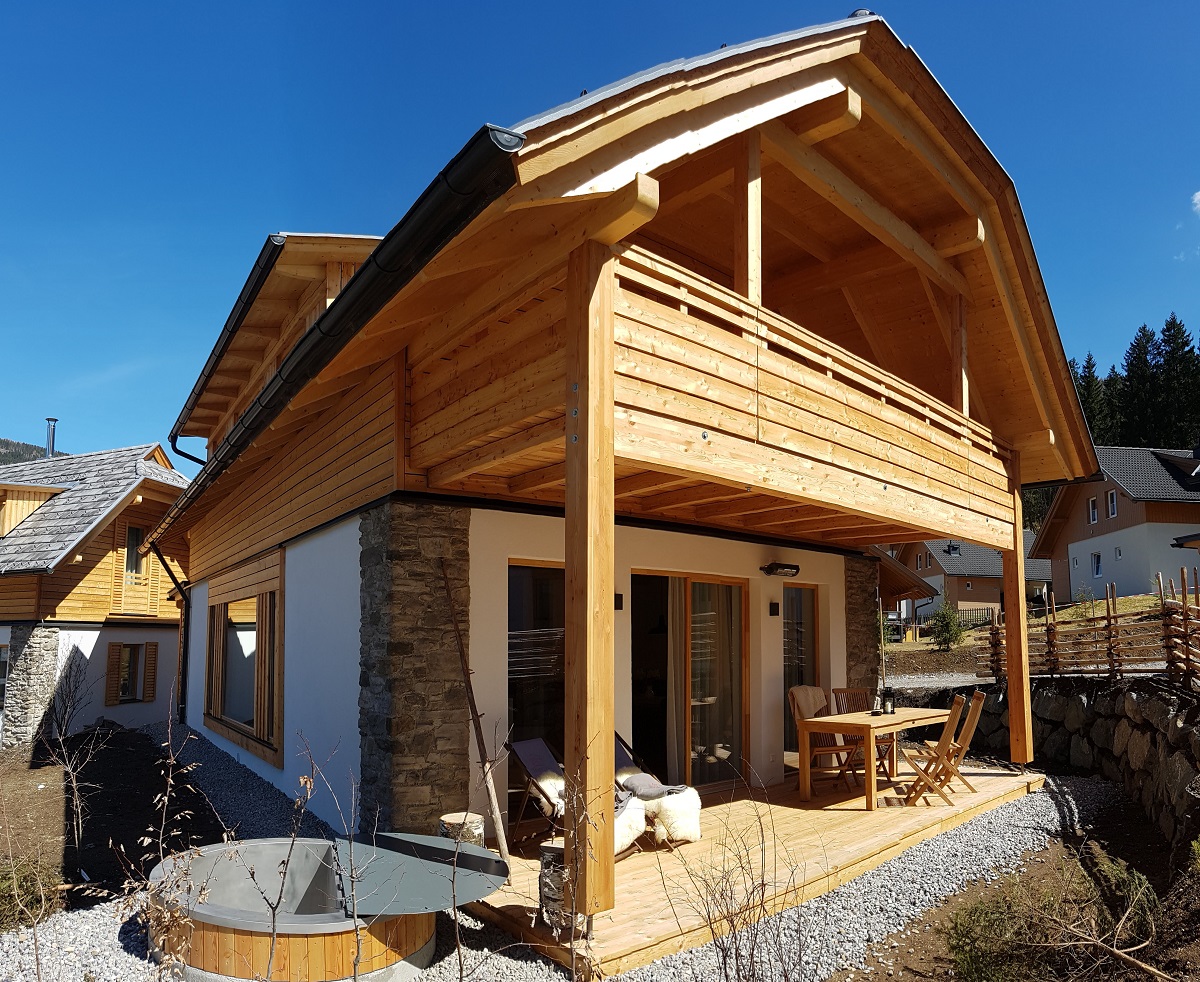 On the second floor there are three bedrooms, two bathrooms and a large balcony overlooking the mountains…!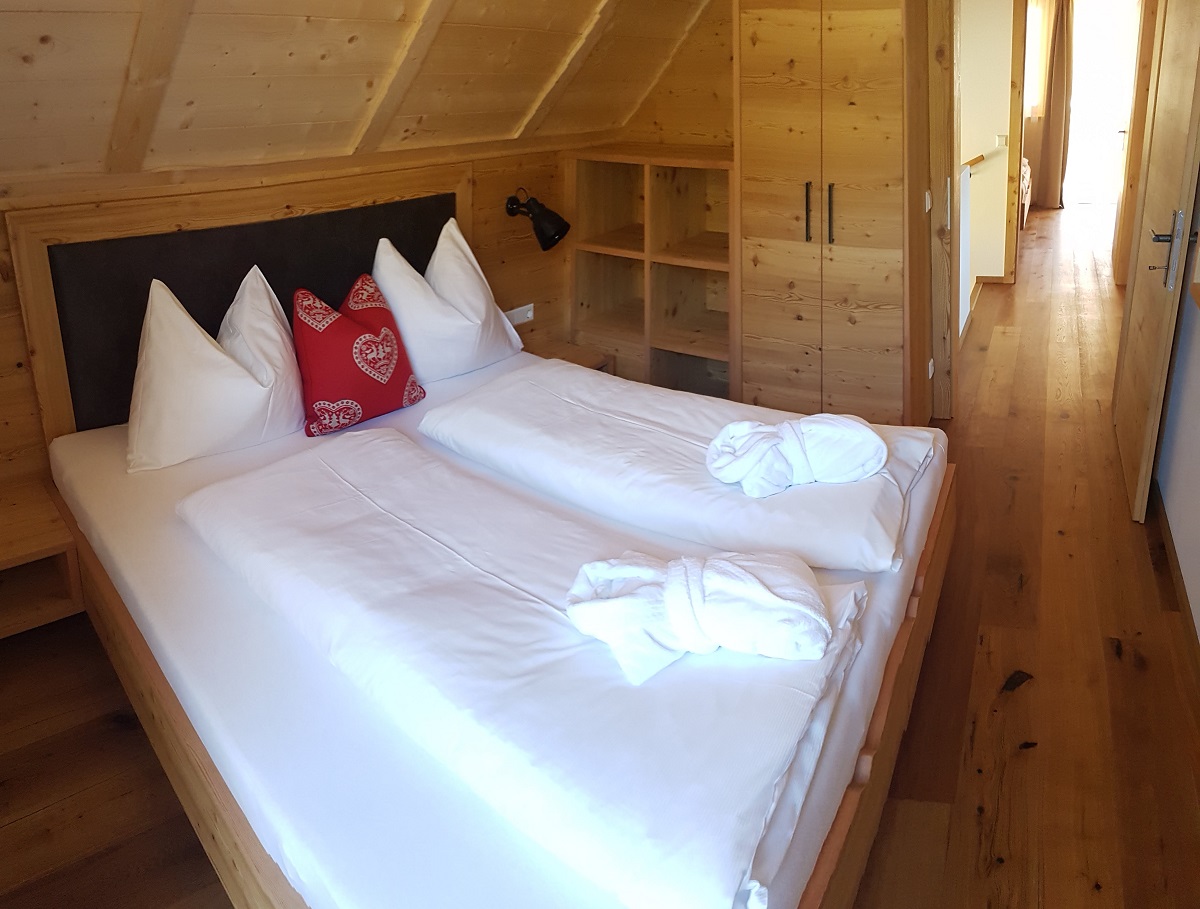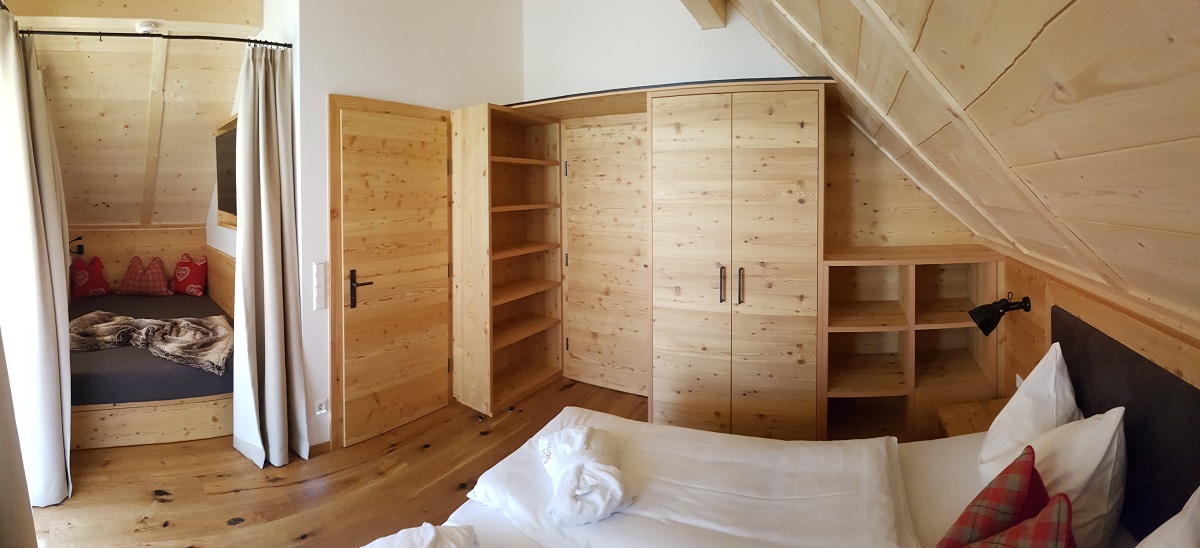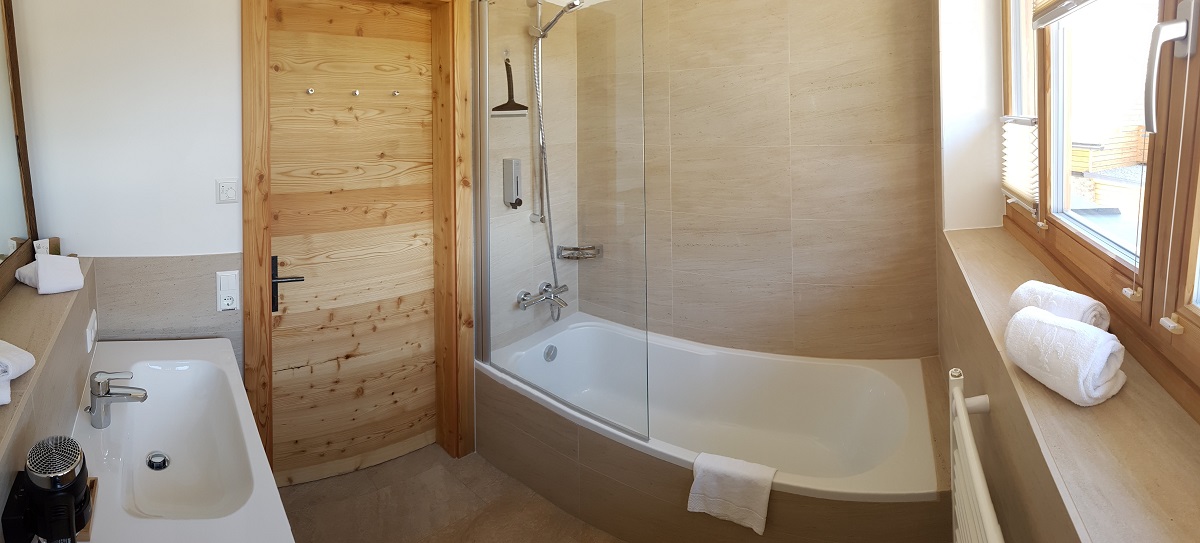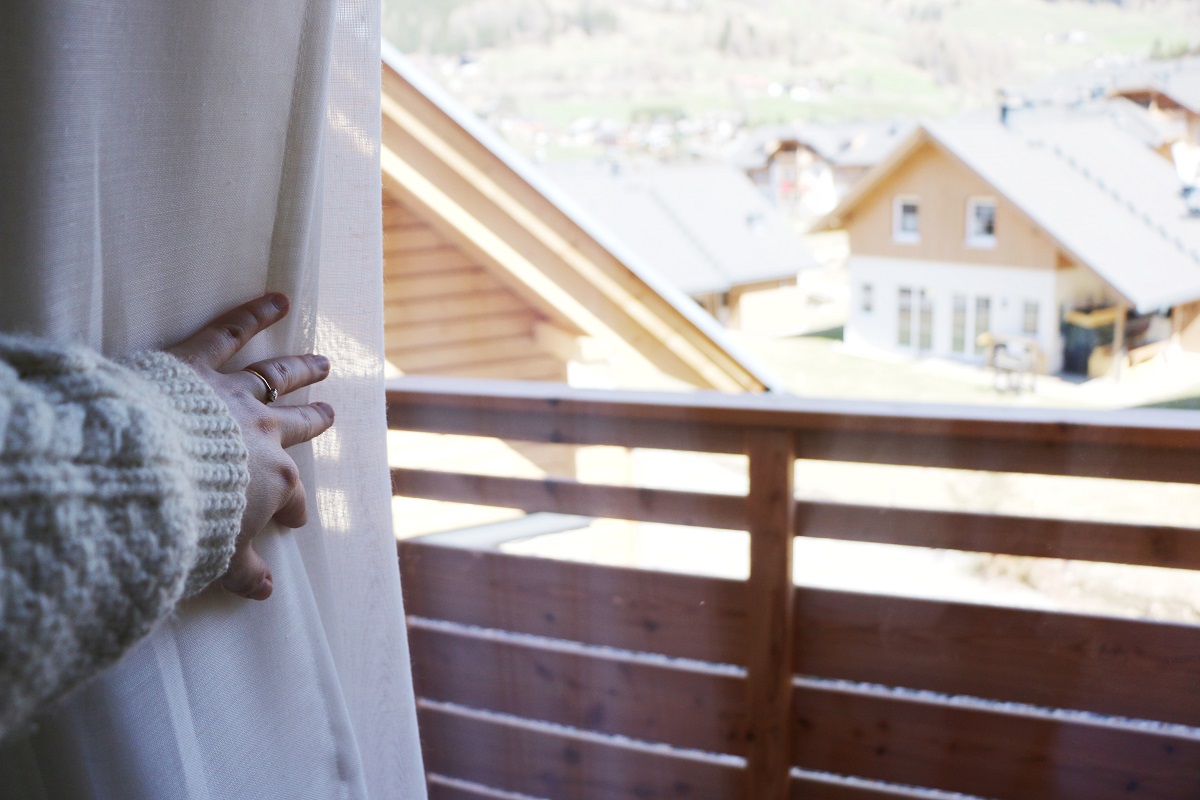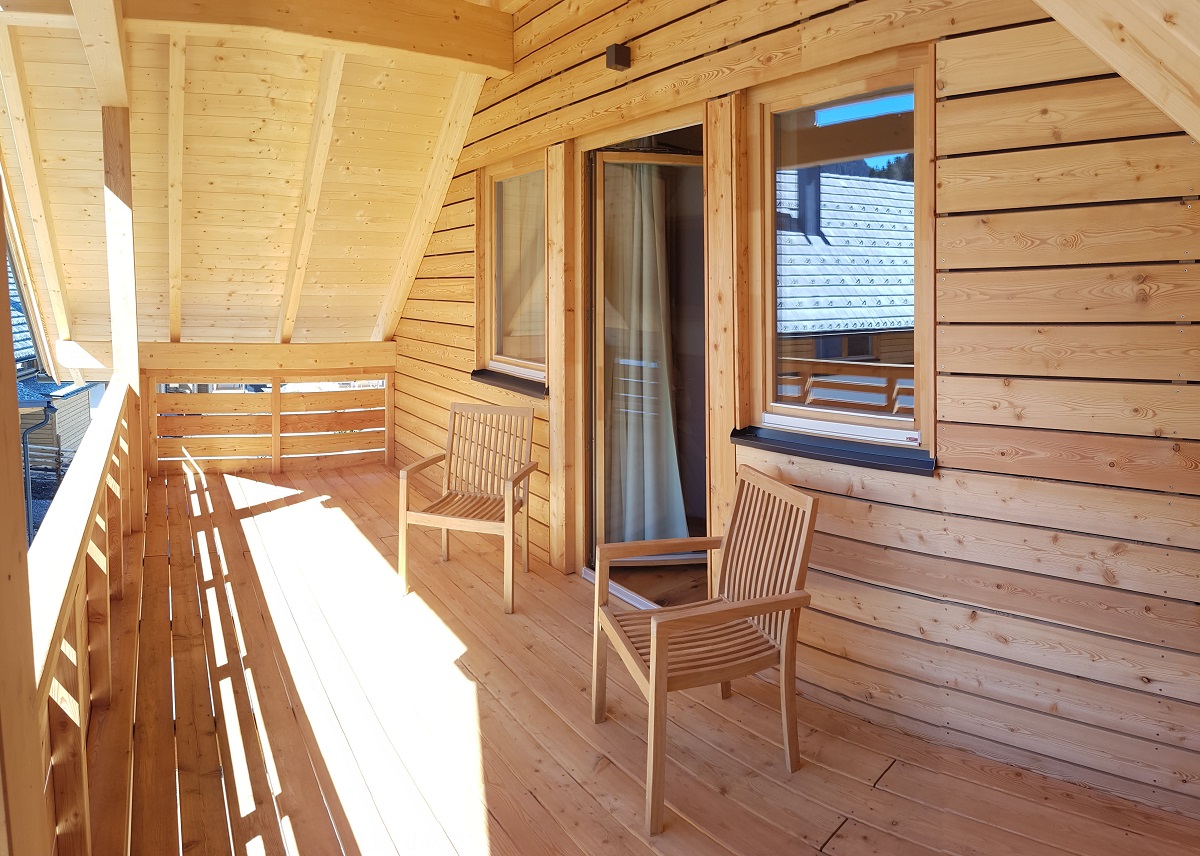 And they also have sheltered parking spaces with recharging stations for electric vehicles… up to date in everything!
When they check-in guests will find the chalet is equipped with towels and bath robes for the entire period of their stay, as well as some basic groceries for breakfast: milk, butter, a few baked goodies and a small Jause, a traditional Austrian welcome snack.
You can order breakfast to be brought to the chalet every morning, with typical products from Carinthia, like cheese from the local producer Mallhof, local cold-cuts, marmalades and fresh rolls… a real treat to start your day in the best way!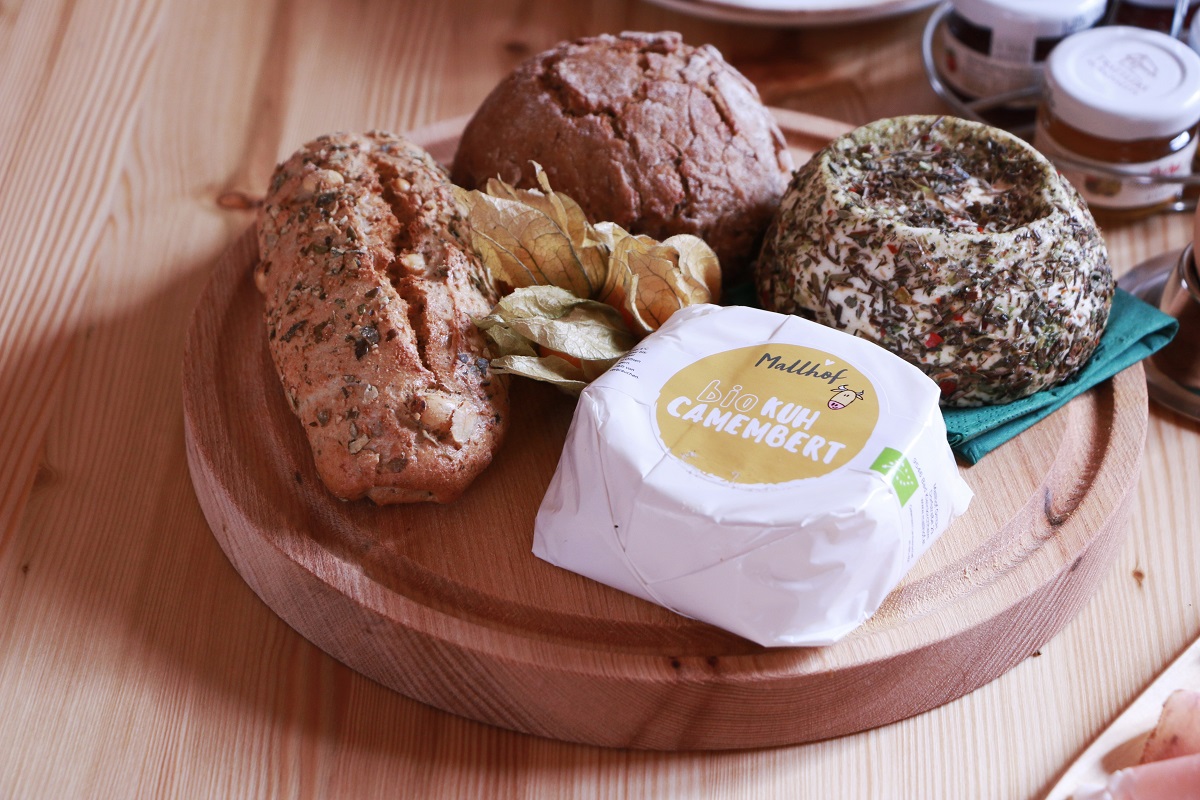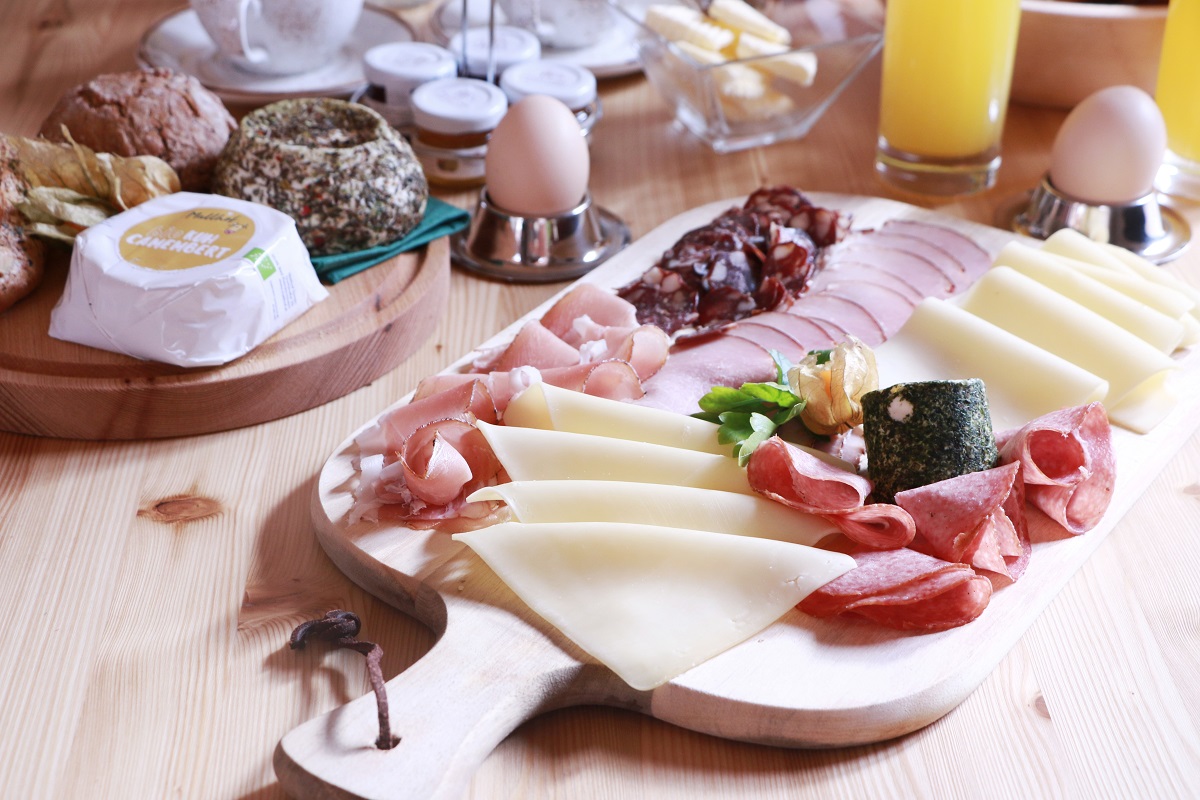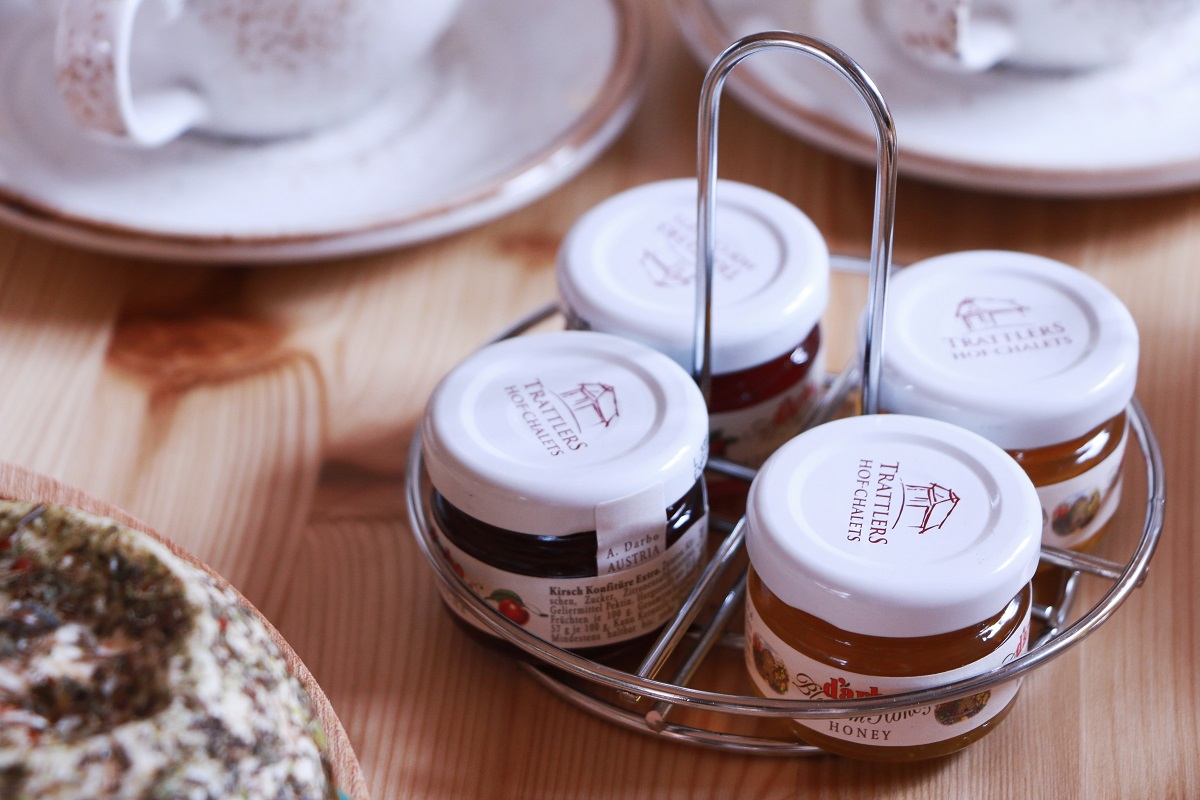 They have a lot of choice for lunches and dinners, for every taste!
But I want to remind you about the restaurant Trattlers Einkehr, an institution of Bad Kleinkirchheim's food industry of which I had already told you about.
It's very close to the village and if you order your meal in advance they'll even deliver it at your chalet at the time you choose! It can't get much better than this!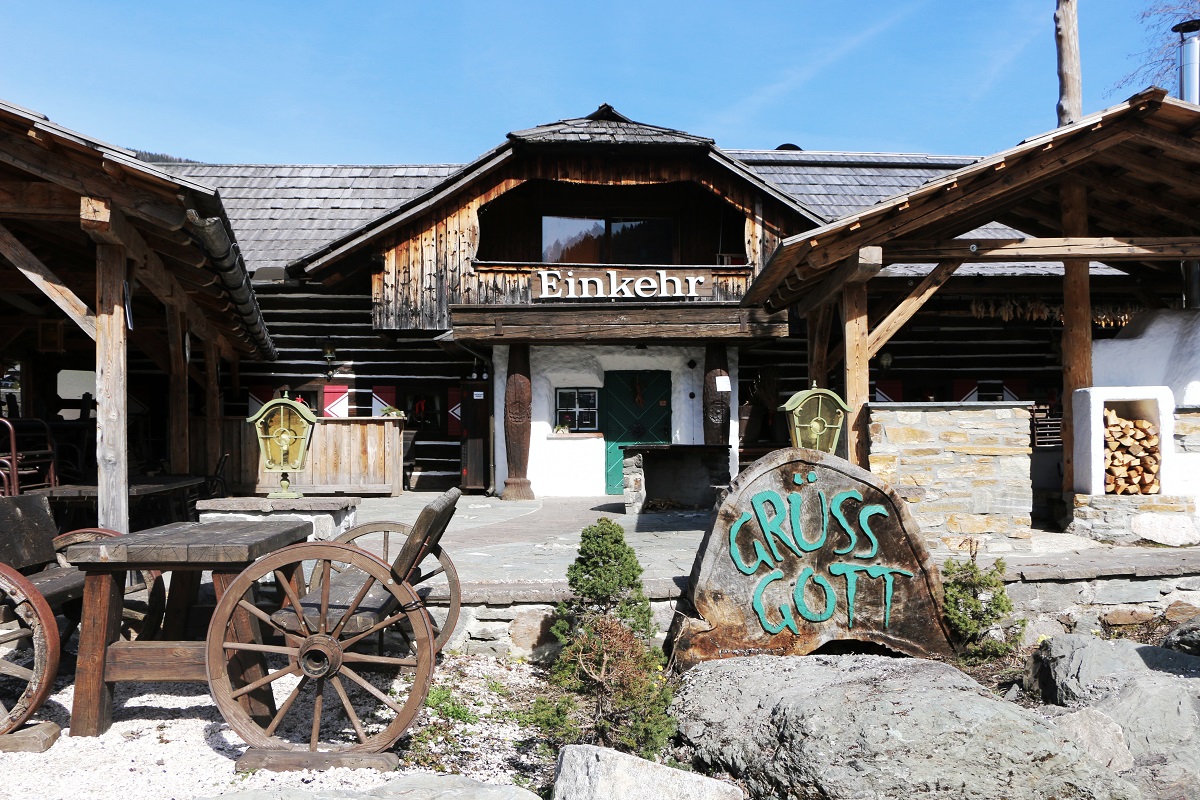 But that's not all… any guest of the Chalets, in summer or winter, has a choice of a great number of activities! For children and adults too!
Adults will definitely be interested in the Day-Spa at Hotel Trattlerhof, where they have an inside swimming pool with 30 degree water, Finnish sauna, a soft sauna in Swiss pine, Turkish bath, infra-red cabin, Jacuzzi tubs with 37 degree water, tanning beds, solarium, aromatic showers and suspended beds… are you already feeling relaxed?
In the same structure they also have stables, where they organize trips on horseback, in carriages or even horseback riding lessons. They even have a Pony Farm for younger children, where they can ride a pony, pet them and learn something about these beautiful creatures!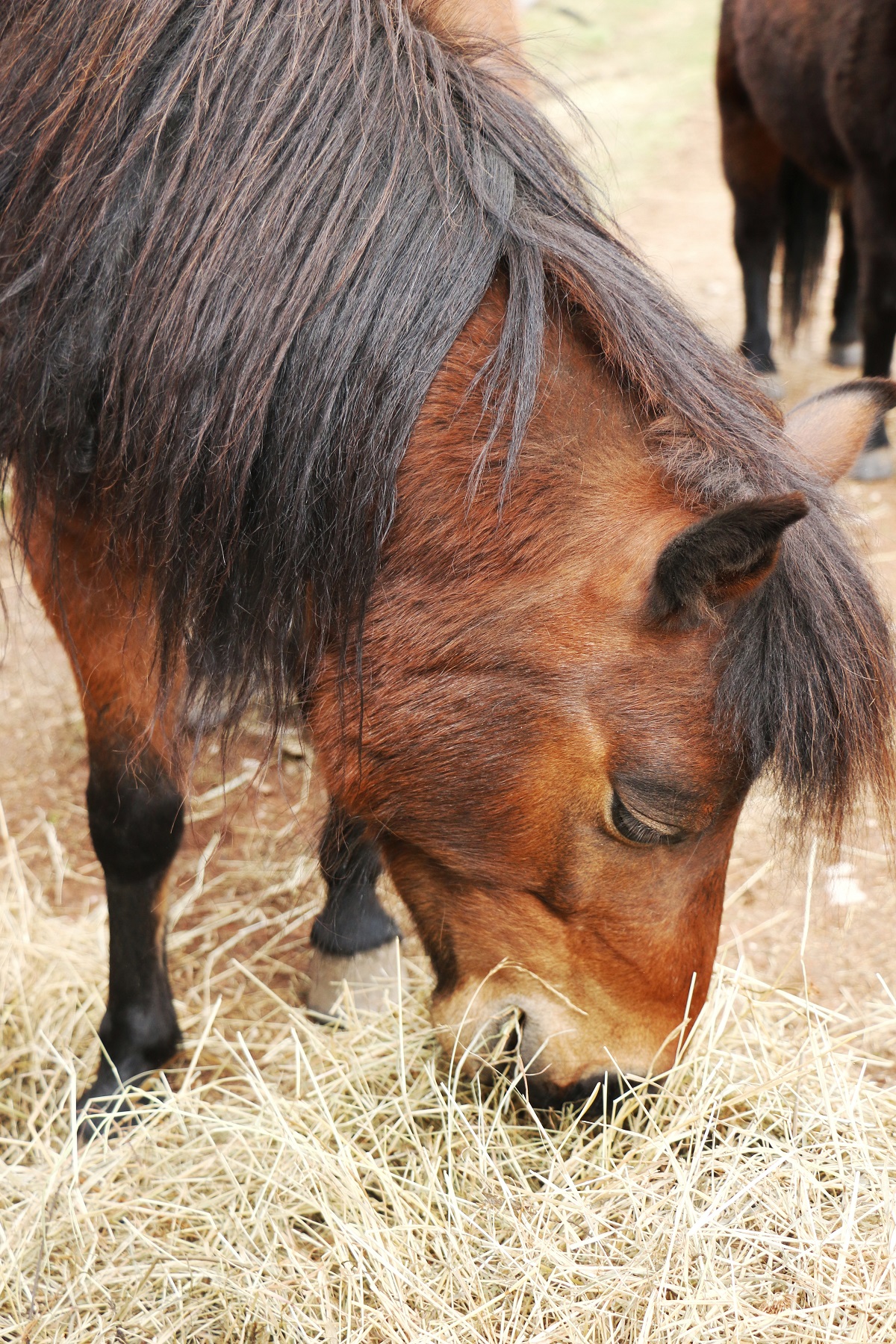 If you're into sports you have an even wider choice of activities! From trekking, or mountain biking along the many mountain paths, to fishing, tennis or volley ball…everything is close by!
From June to September all the guests of the Trattlers Hof-Chalets have exclusive access to the Millstätter See: a little sun-bathing, swimming or simply take some time to relax on the private beach.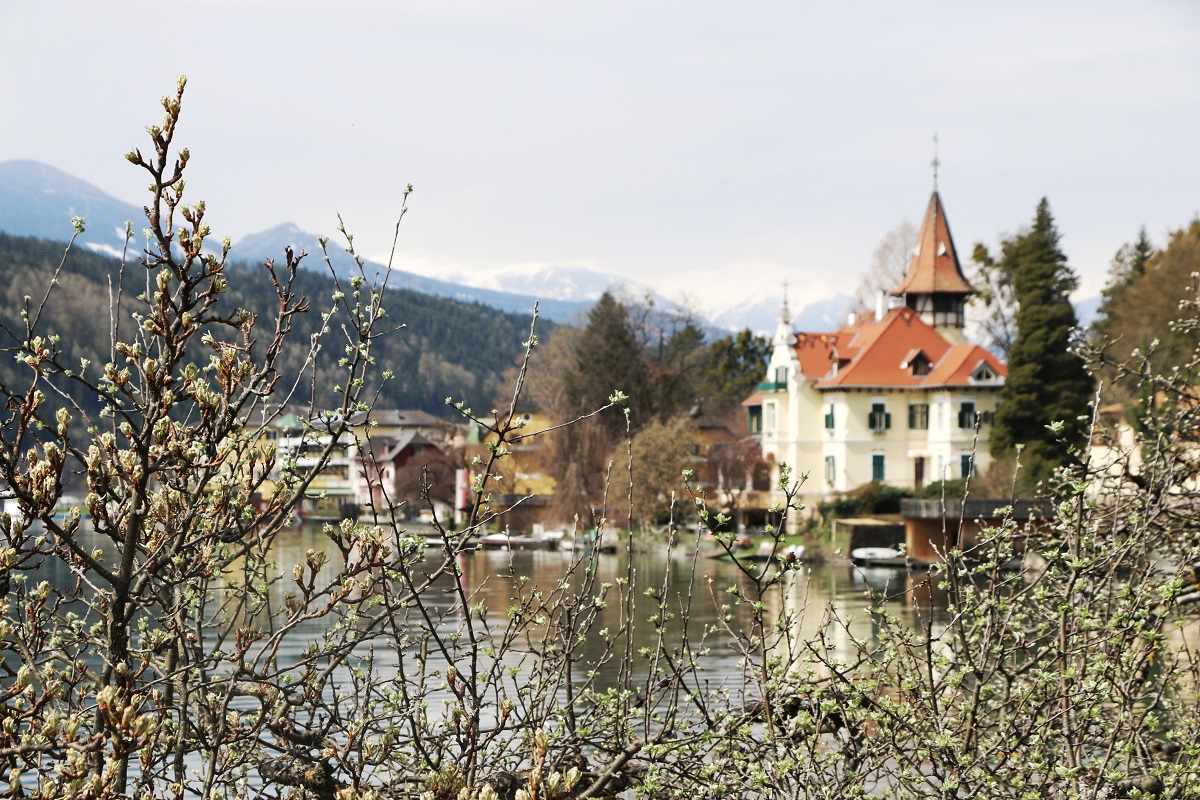 During the winter you can practically reach the chalet with your skis on because everything is so close to the slopes! A real luxury!
The family of the Trattlers Einkehr created a real paradise for nature lovers…the perfect place to take a break, relax and steam off, surrounded by mountains and magical silence.