Today I'm at Einkehr, a wonderful shelter among the green Austrian mountains, to enjoy some sunshine with a slight breeze. I'm in a mountain hut among tennis and volleyball courts, children's playgrounds and a little lake where you can go trout fishing.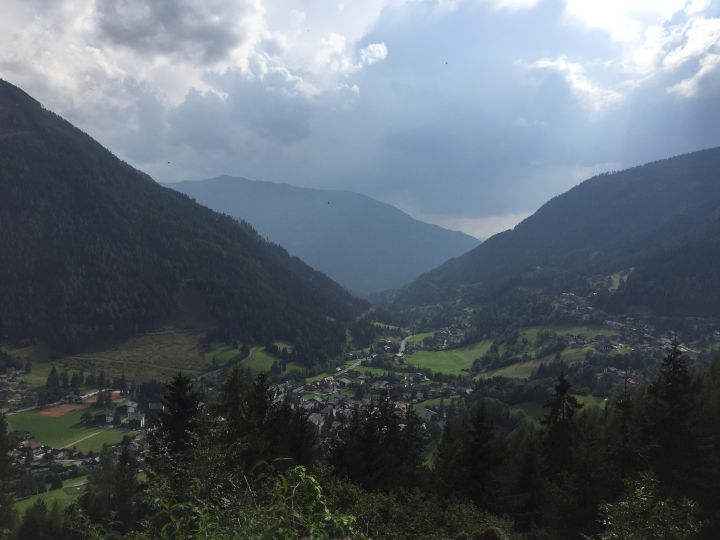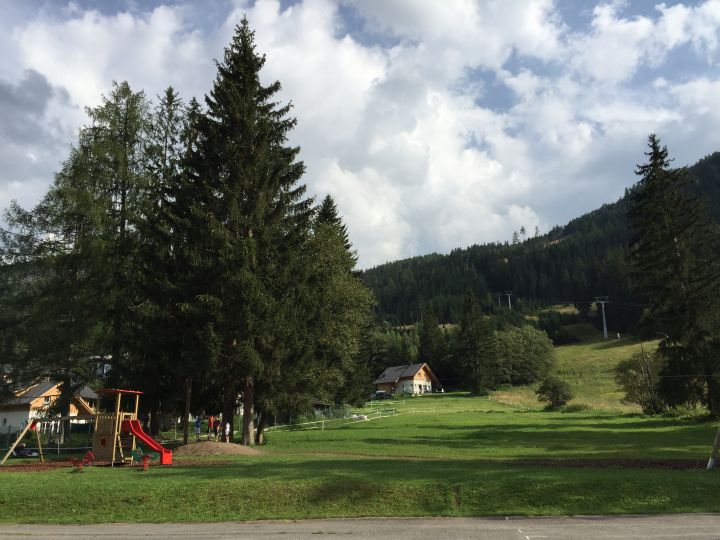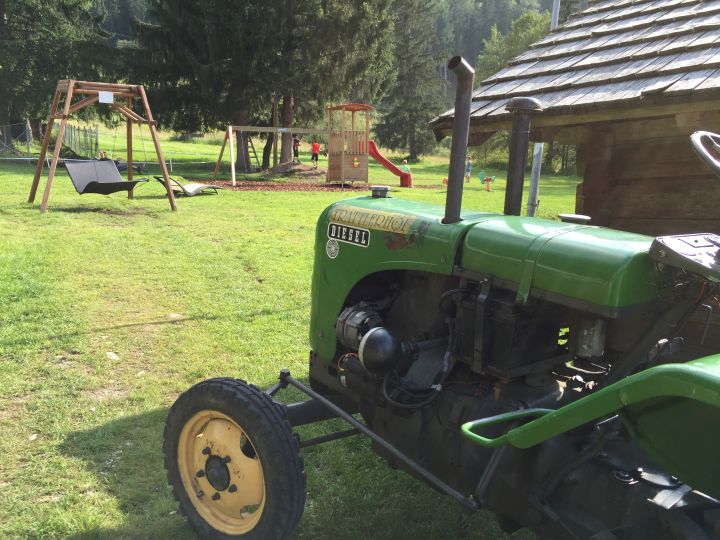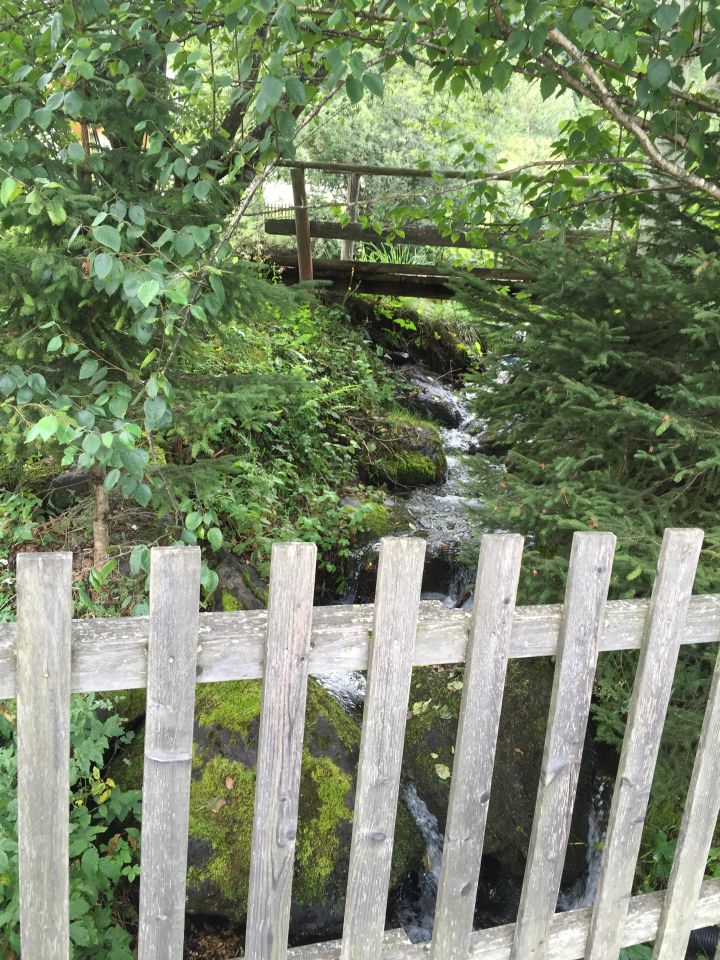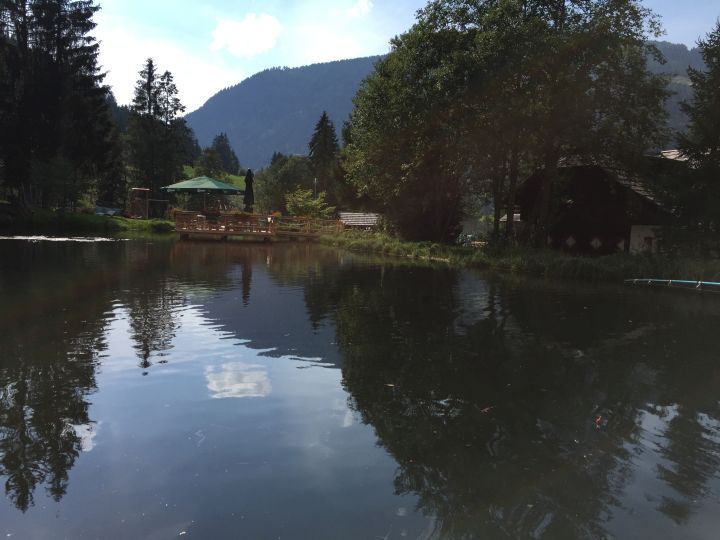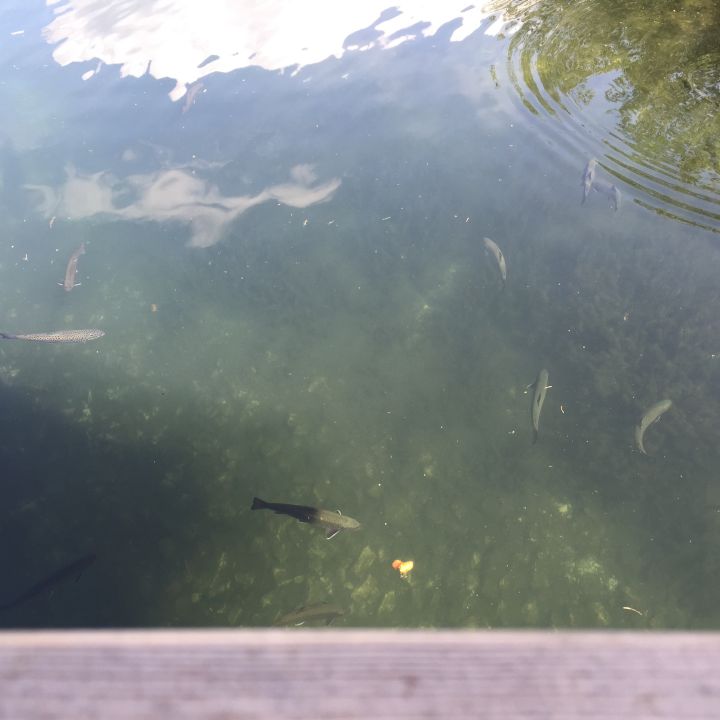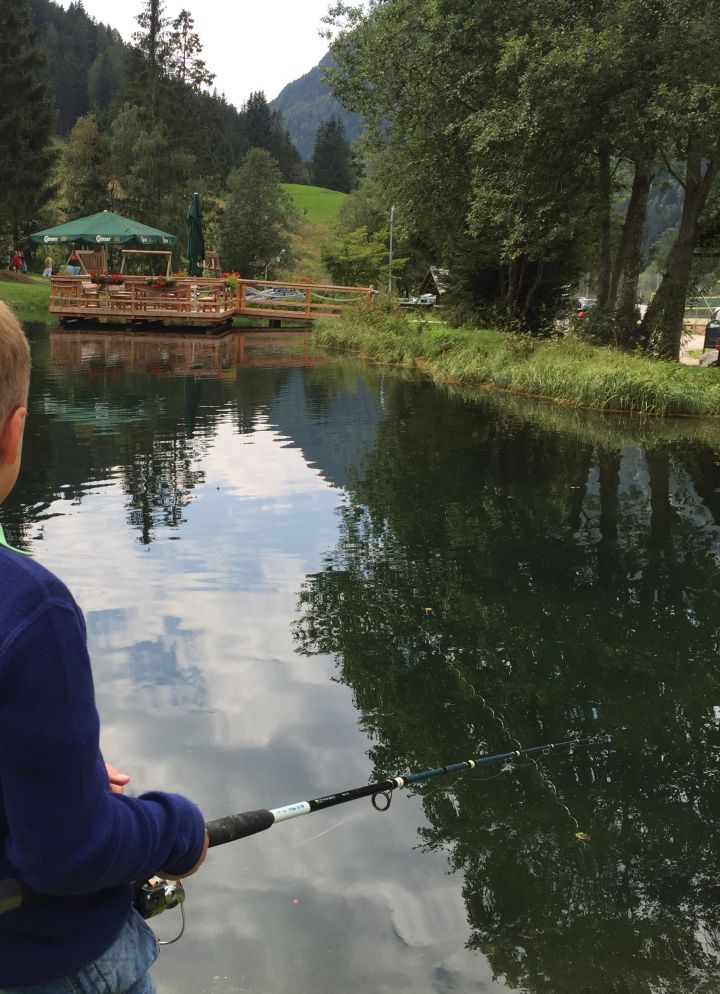 I start my day off with a little sweetness… a ricotta strudel with blueberries and vanilla cream to go with a good coffee. I turn on my pc and get to work. In between a Facebook post and an email, it's already lunchtime.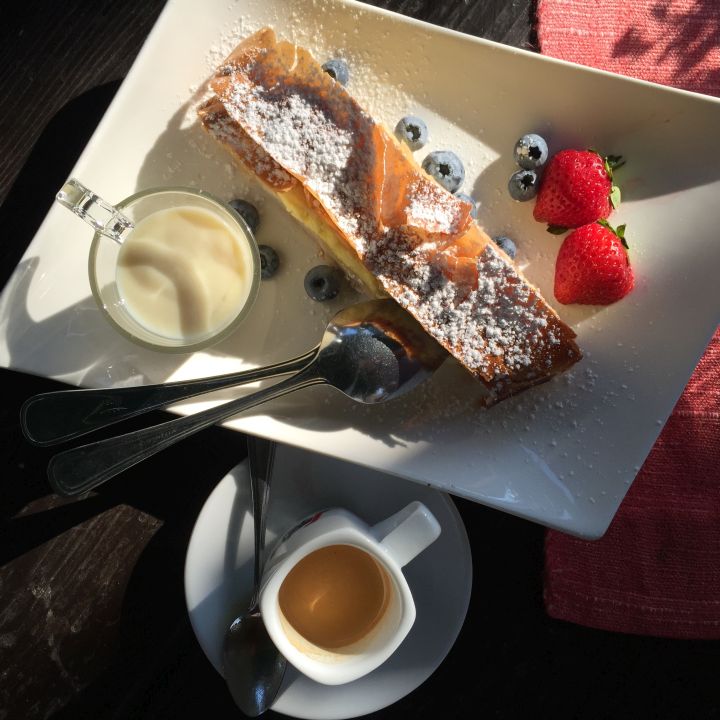 A certain Jakob Forstnig (that I will discover to be the owner) recommends a "floating" lunch on a terrace immersed in nature. Jakob tells me about his family's history. For five generation – and precisely since 1884 – his family hold the reins of the Trattlerhof, a magnificent 4 star hotel in Bad Kleinkirchheim.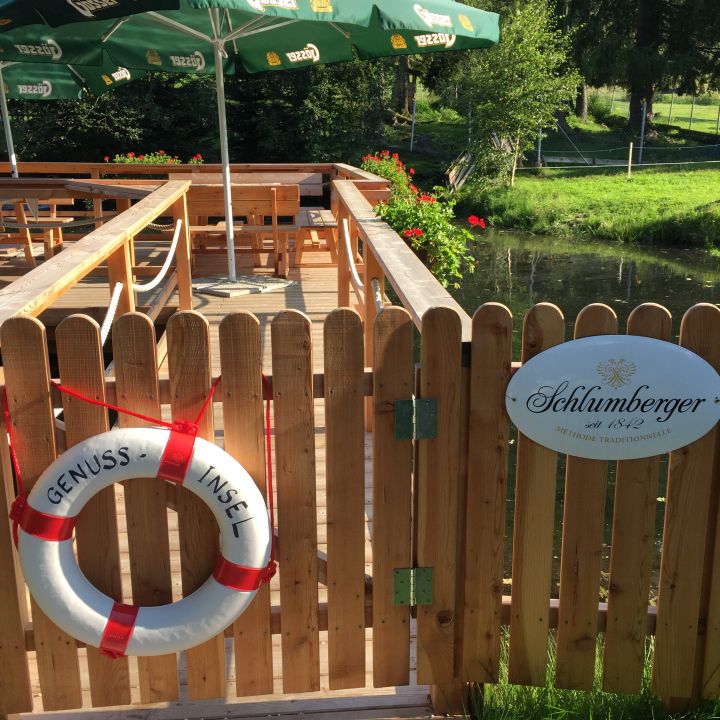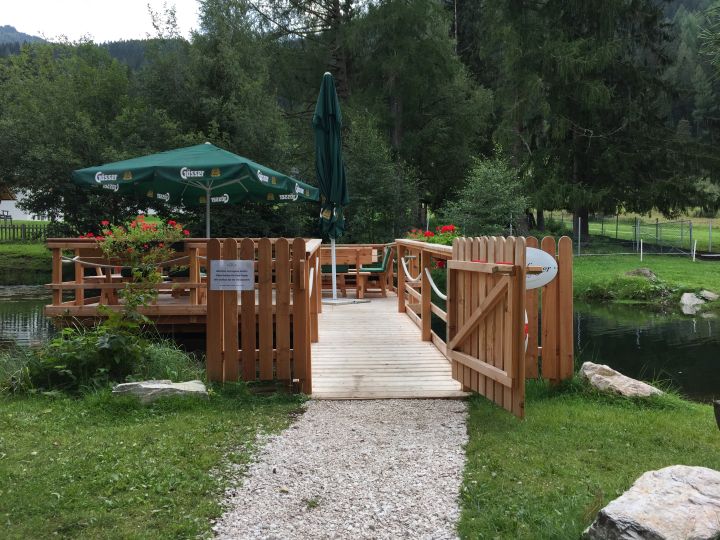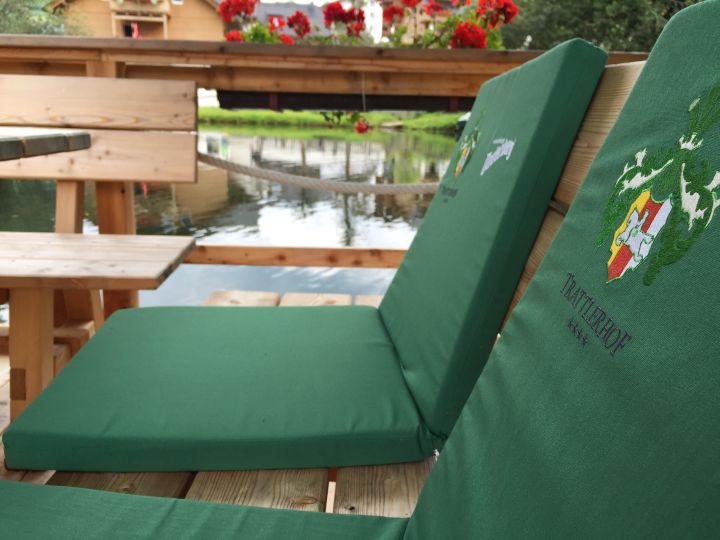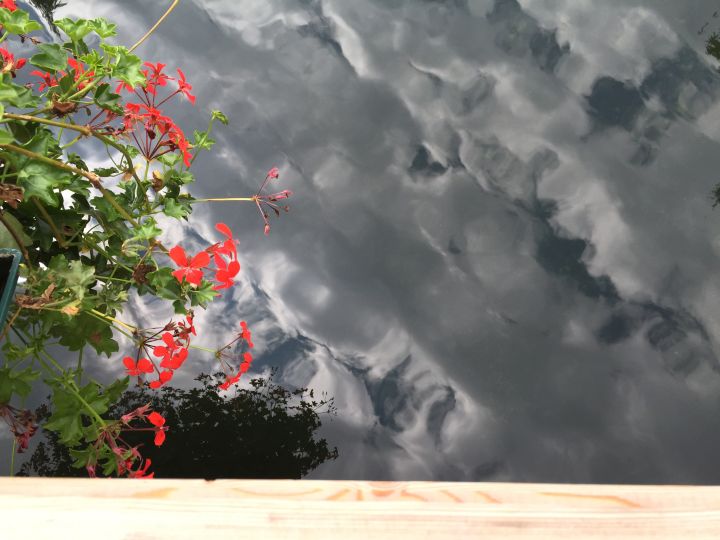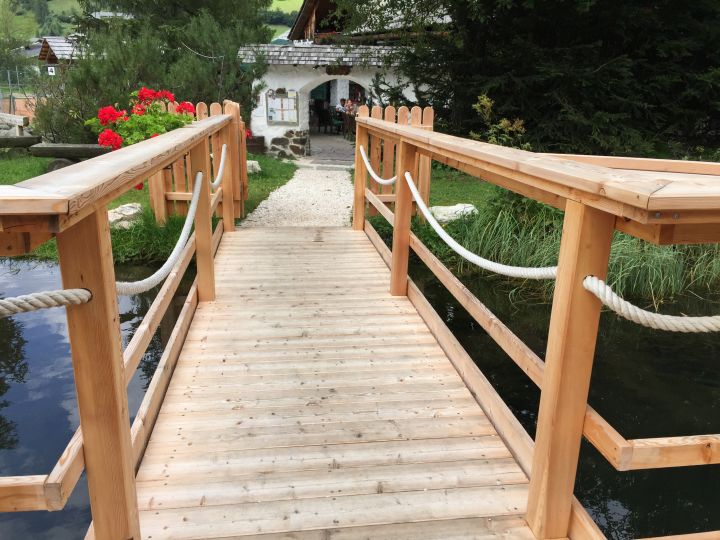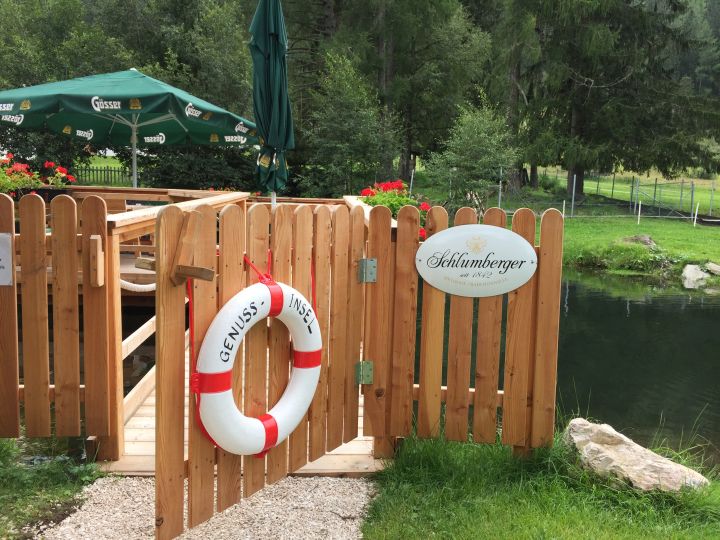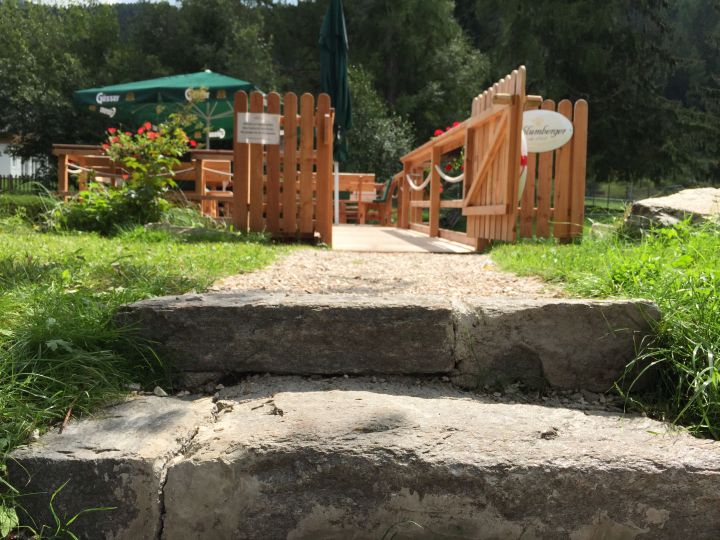 Today we are guests at the mountain hut connected to the hotel that has the same style and the same traditional tastes of the hotel. It's more immersed in nature and slightly out from the "centre" of Bad, so you can sit on the wooden benches and experience the mountain feeling, both in the furnishing and the menu!
But my day isn't over yet, because after breakfast and lunch, Giovanni discovers they also have ponies and obviously he must have a ride.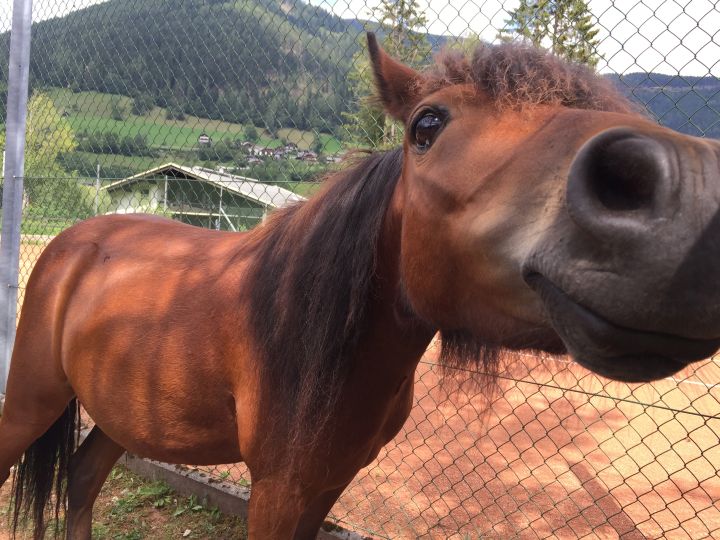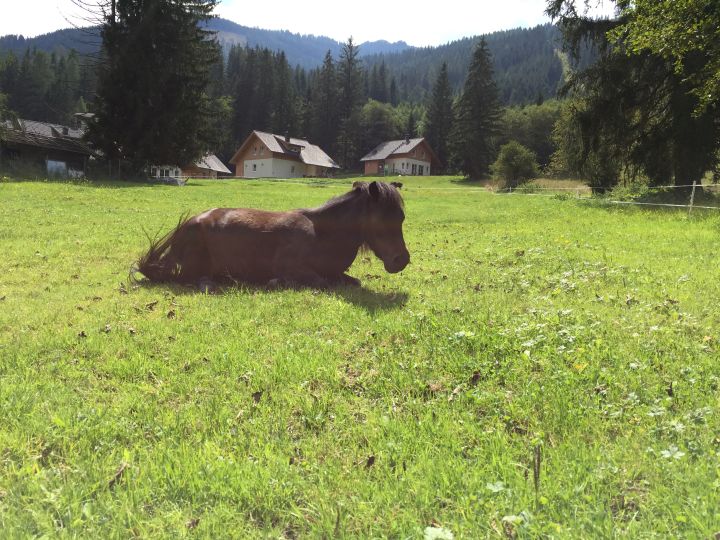 Therefore there's no time to get bored in the Forstnig family facility: from a tour on an old tractor to a pony ride, from trout fishing to a boat ride on the lake.
We end our wonderful day with a dinner in front of an open fire, with live music, tasting delicious vegan courses.
The care they reserve for their clients is exceptional, the kindness feels like home; it was a great pleasure to discovered this new place.