There's no better way to start this article than introducing the main character. Davide Comelli, born in Trieste from 1981, is a young talent and – as you'll see –  does some impressive work.
His father was a professor of painting technique and workshop at the Istituto Nordio in Trieste, and he learnt a lot from him and they still work side by side in their studio.
After graduating from the Nordio, Davide heads to Urbino and continues his studies at Isia (Superior Institute for artistic industries) in the graphic faculty; he then moves to Barcelona to study at Massan art school, where he learns applied art in illustration, graphics and photography.
His studies are mainly based on graphics; his technique and his work start from graphic design and are then transformed into proper paintings.
"I don't consider myself an artist – says Davide – more of an artisan, an artistic figure that solves problems to find an identity"
With these words I understand he really is a special person; he explained thoroughly what his work is about. It's the first time I find it hard to explain someone's work; it's not easy to describe who Davide is!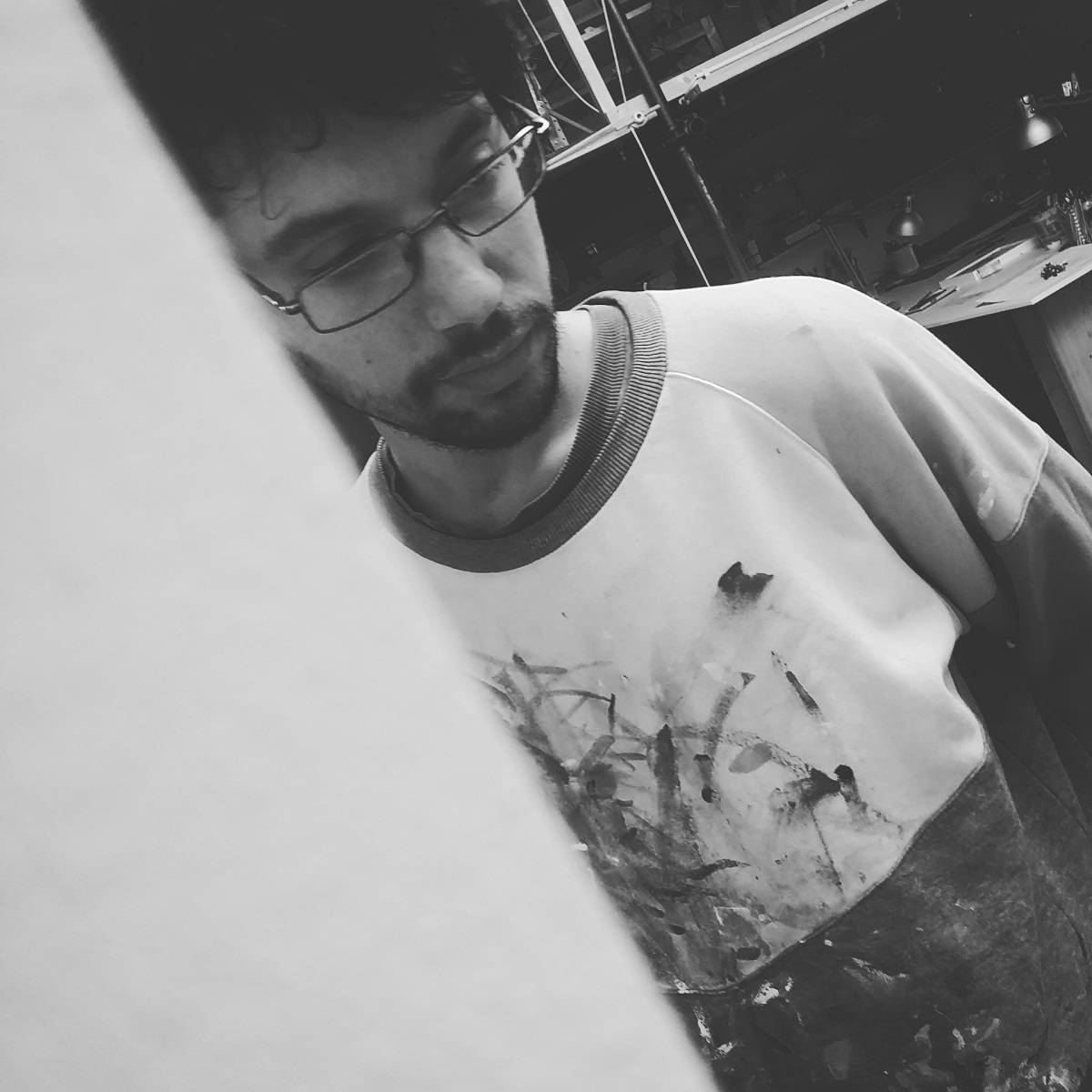 The photographs you'll see with the article are just a glimpse of the entire work this young artist is capable of. I'm really lucky to know him and to be able to see and touch his work.
I decided to meet him after seeing two of his paintings: one of them is a painting on an apartment block in Ponziana and the other is a painting on the wall of the Park San Giusto. Have you ever noticed them? Then my curiosity took over and here I am!
On the 8th floor of a building, the roof of one of Trieste's apartment blocks, "suspended" and ready to see Davide's creations. I walk into this world of paintbrushes, canvases, pencils, pens and paint jars: all displayed neatly. I've never seen such an organized workshop!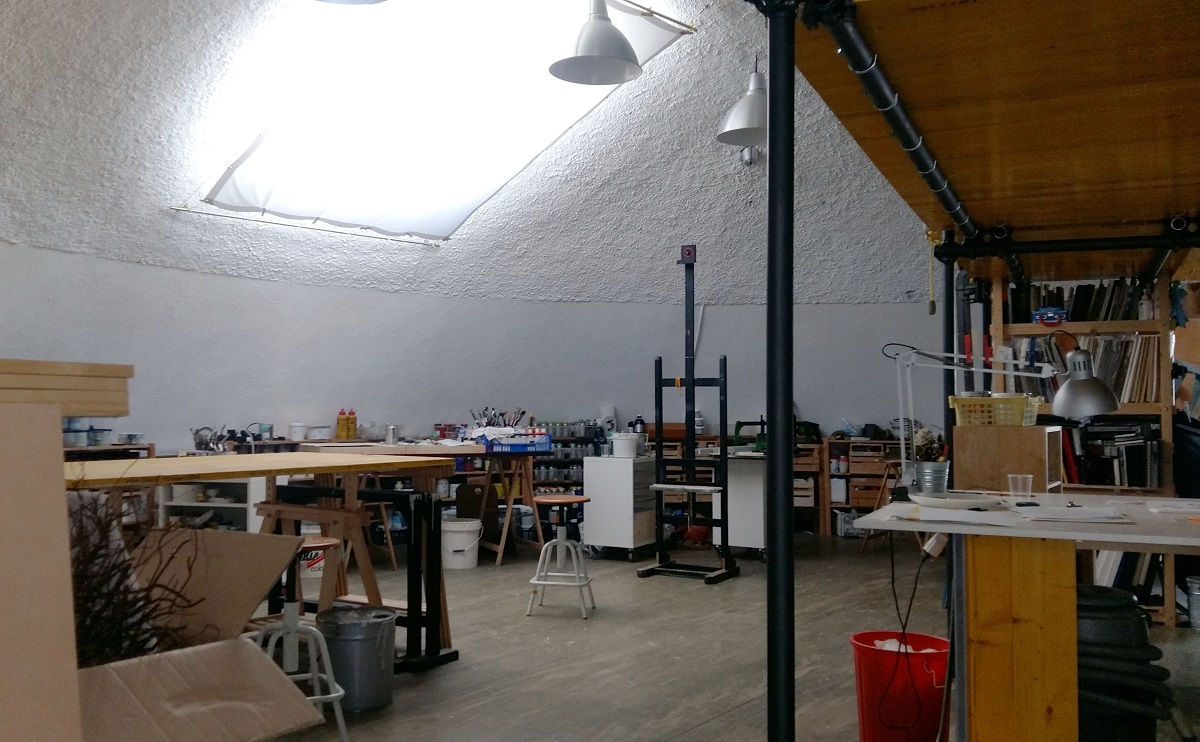 Davide shows me large notebooks which contain his portfolio; as we browse through the perfectly catalogued pages (his graphic studies definitely influenced his layout work), I start understanding what his work is about. A wonderful portfolio of international projects 🙂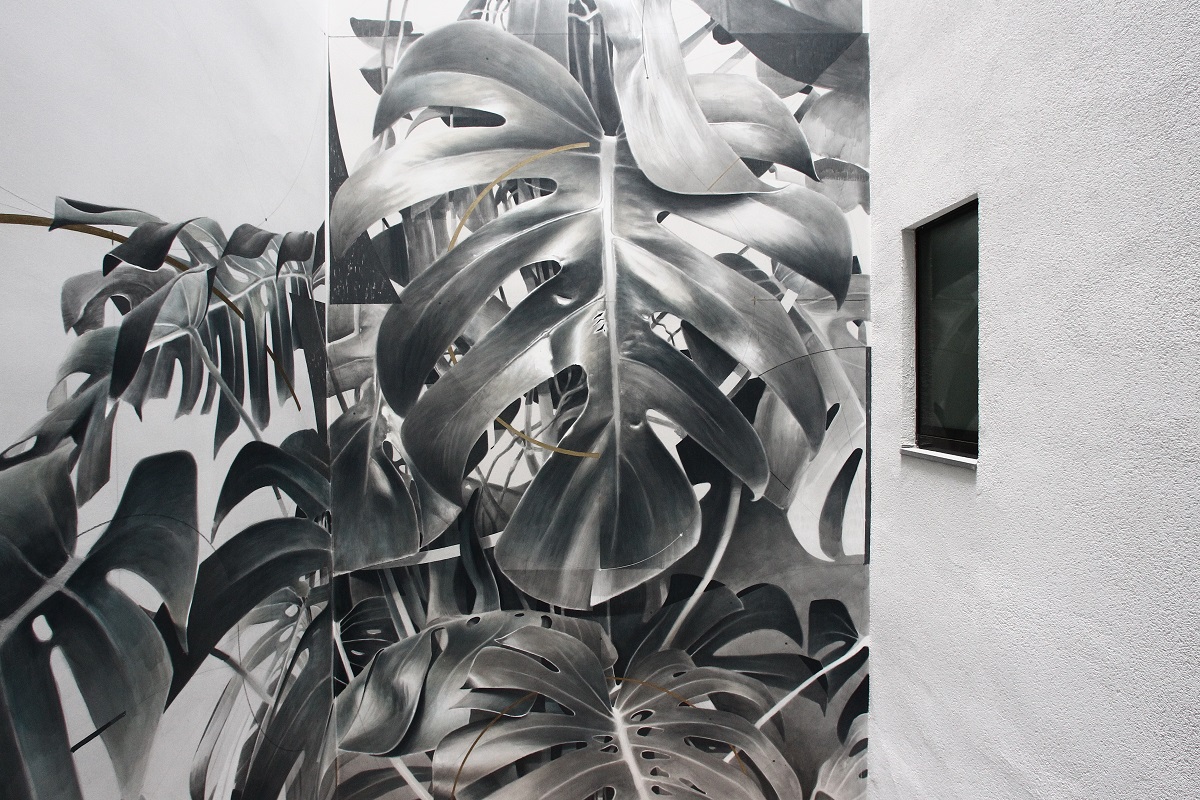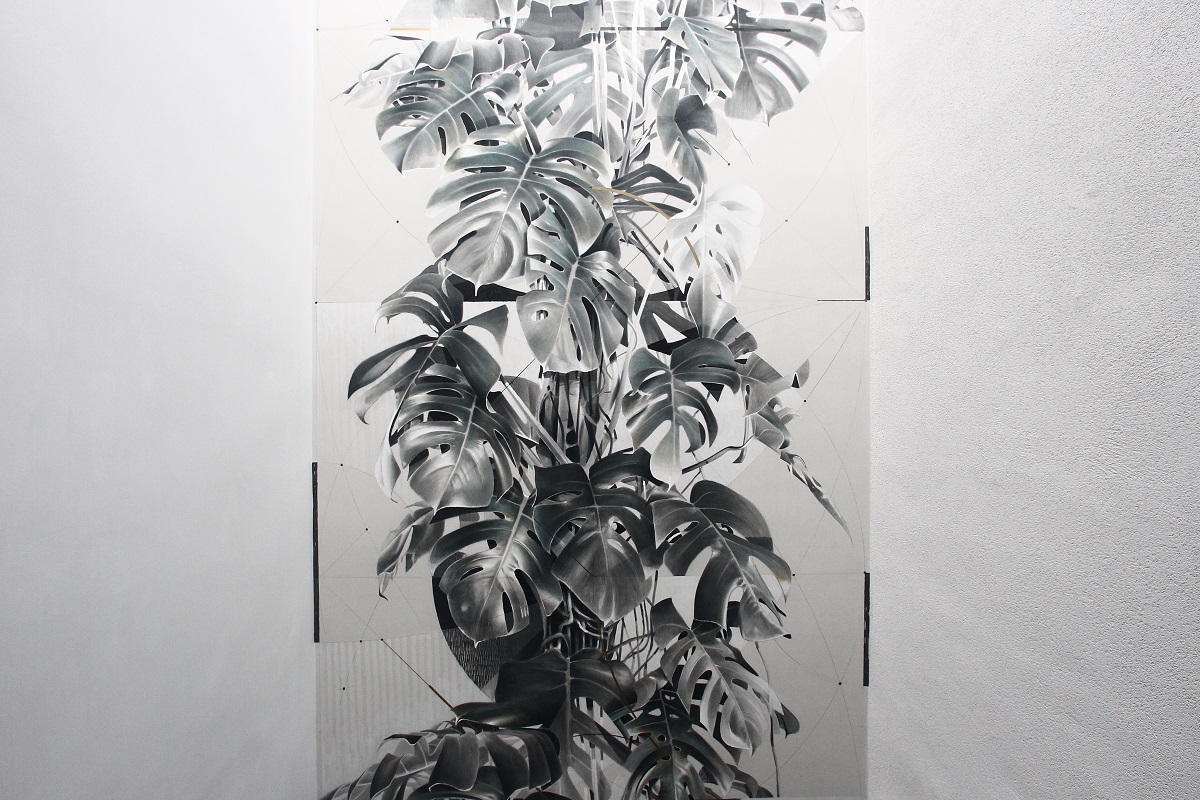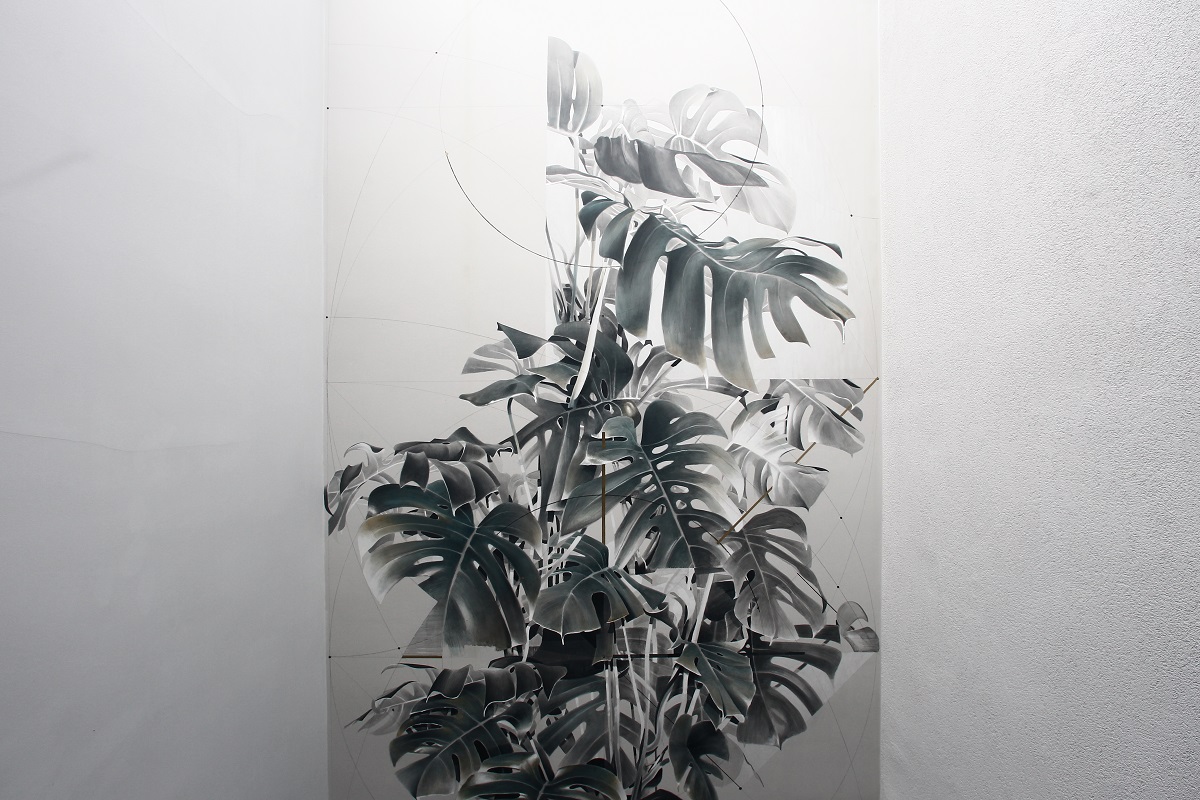 There are a few he created with his sister (graphic designer and decorator) in Paris, paintings for private homes, public art, images for companies and lots of drawings! I can barely believe my eyes!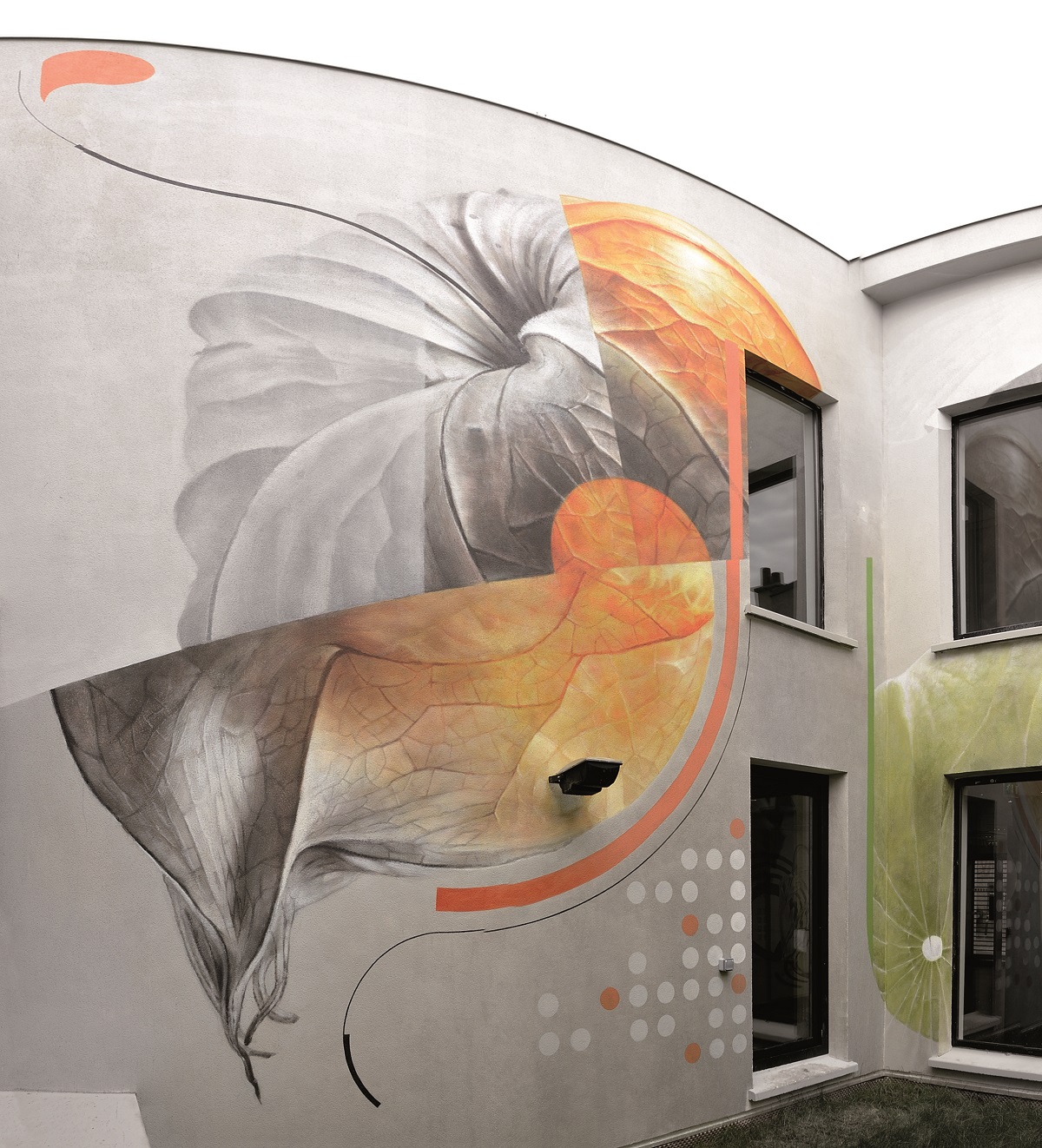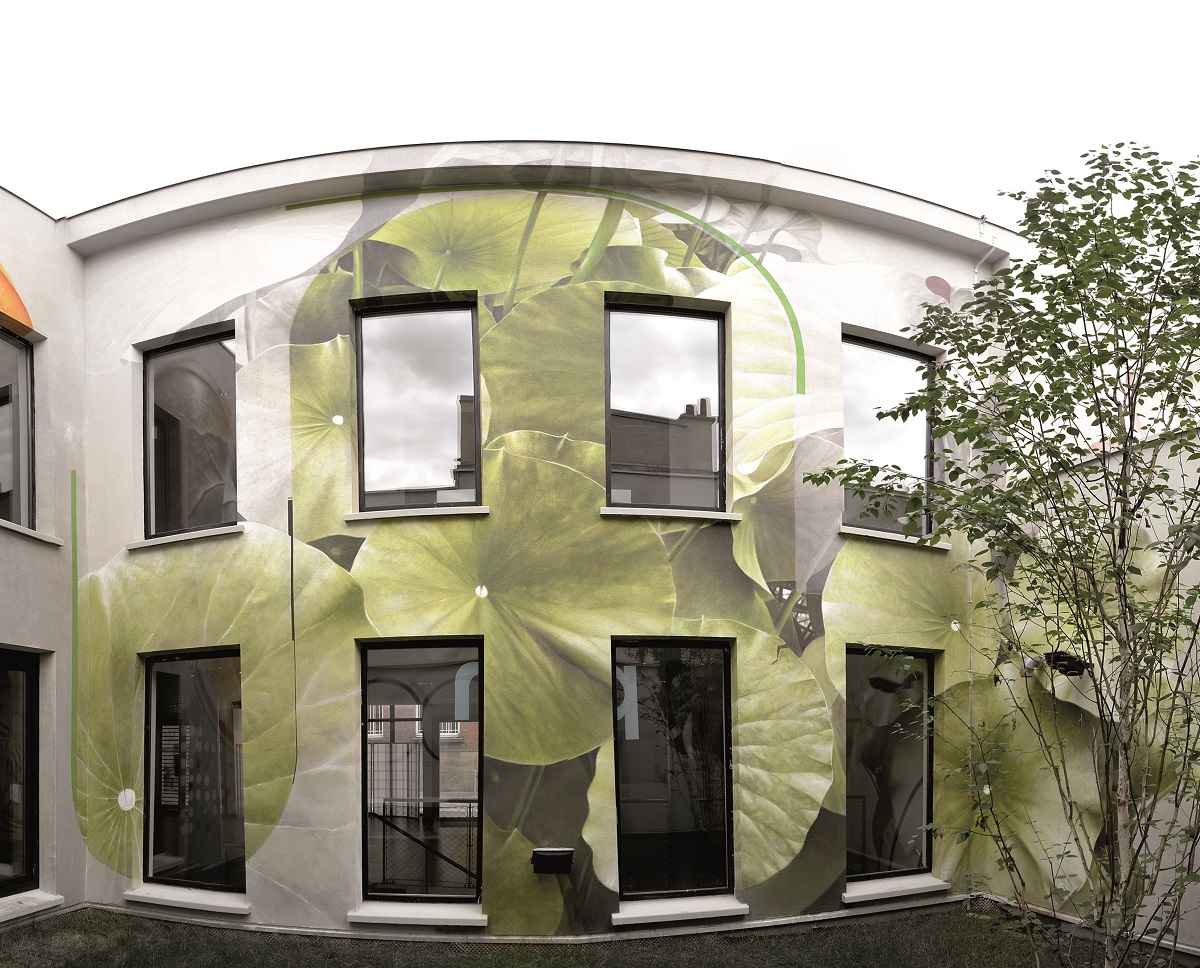 Now I truly understand what he was describing: all his work is on commission from clients who wish to find a solution to decorate the walls of their homes or their shops, or "simply" an image that identifies their business.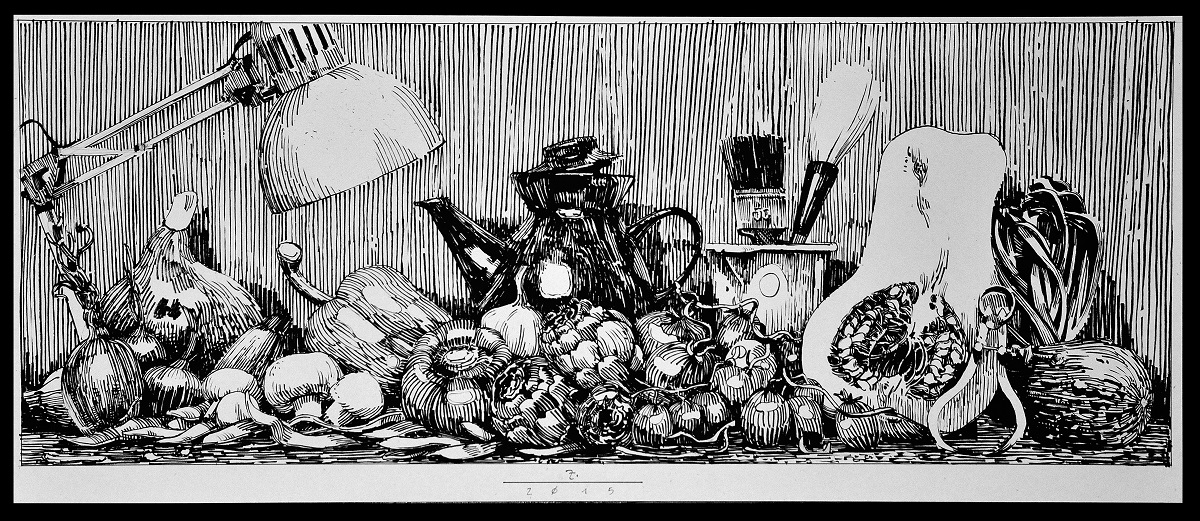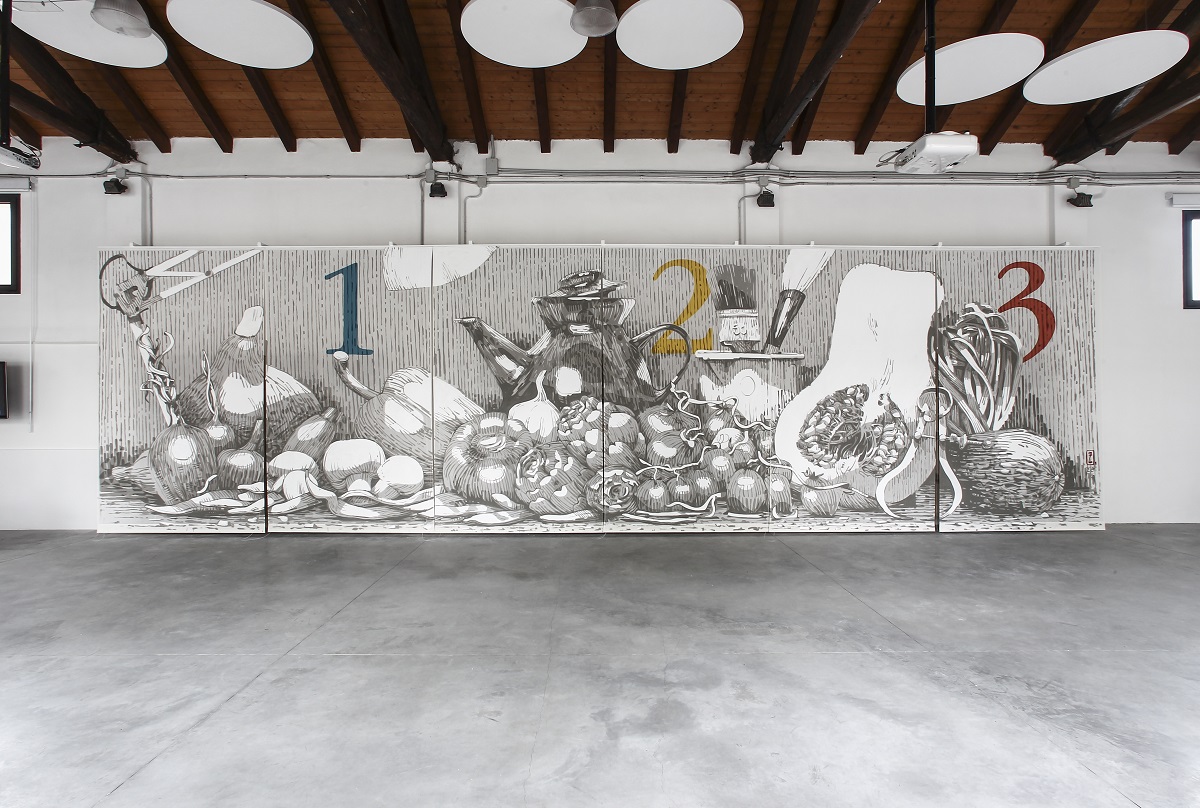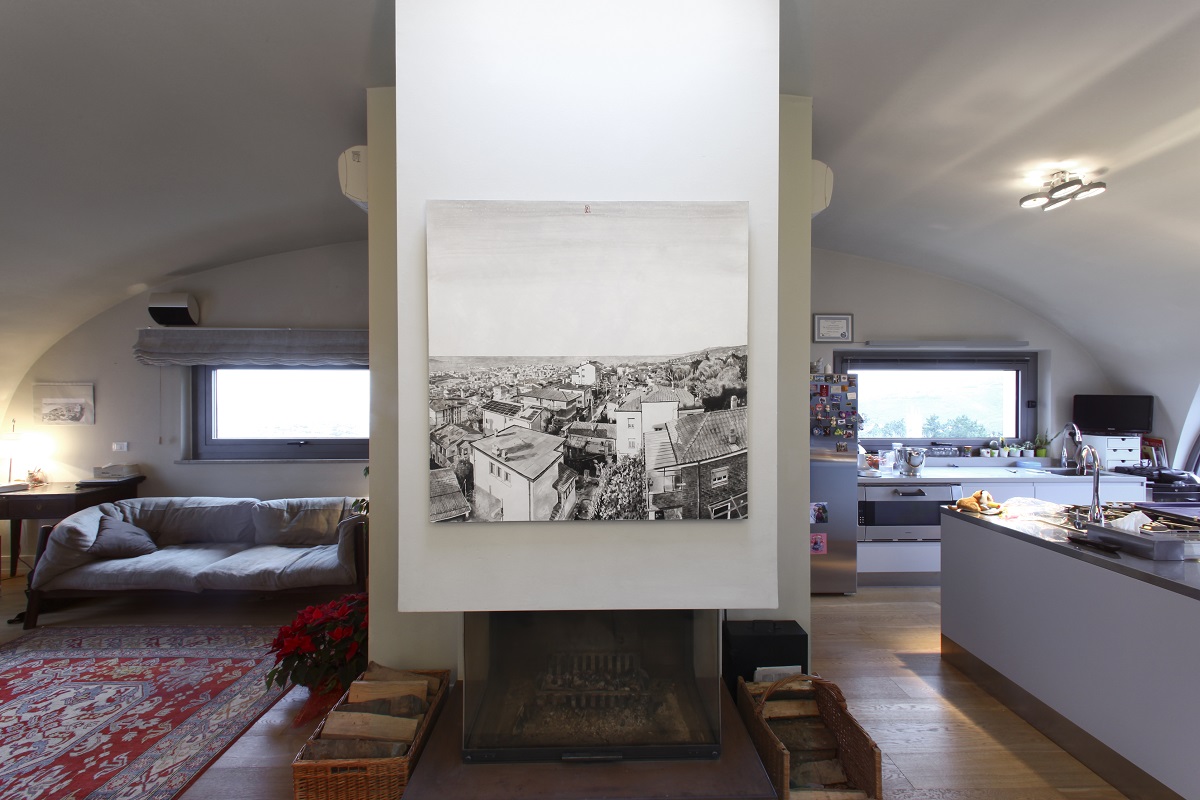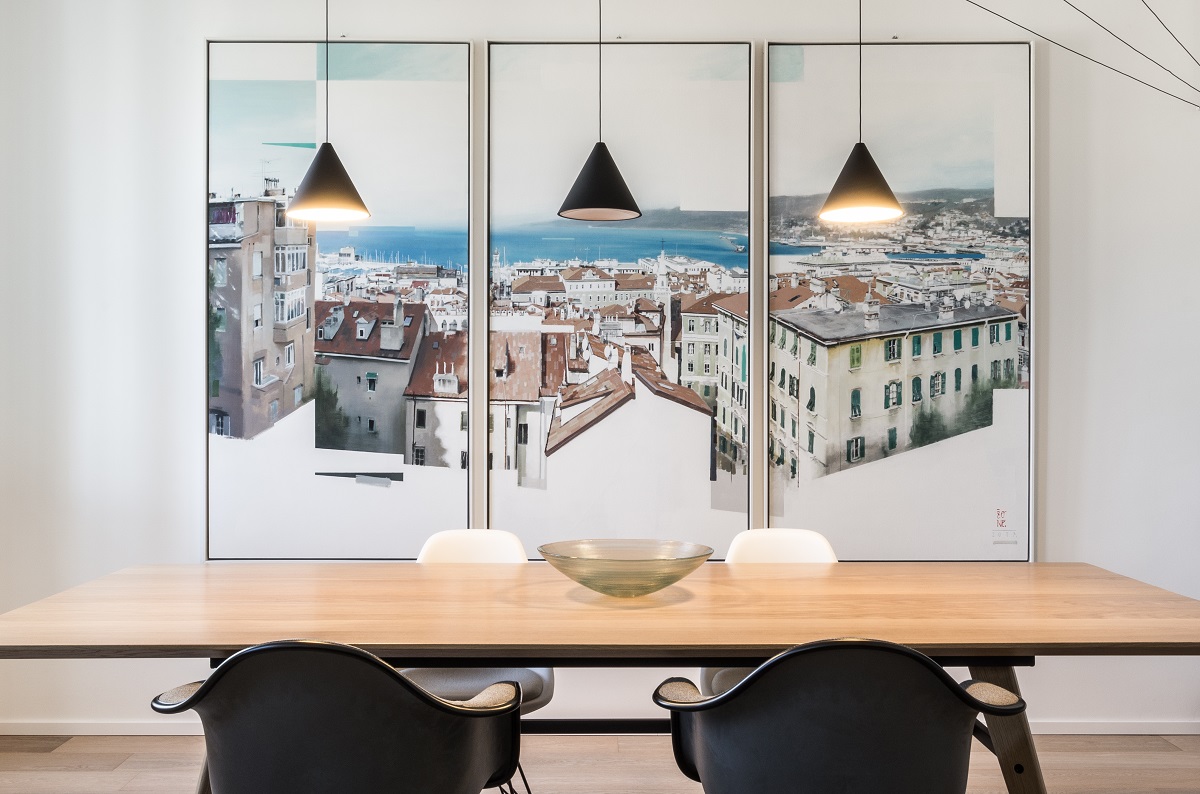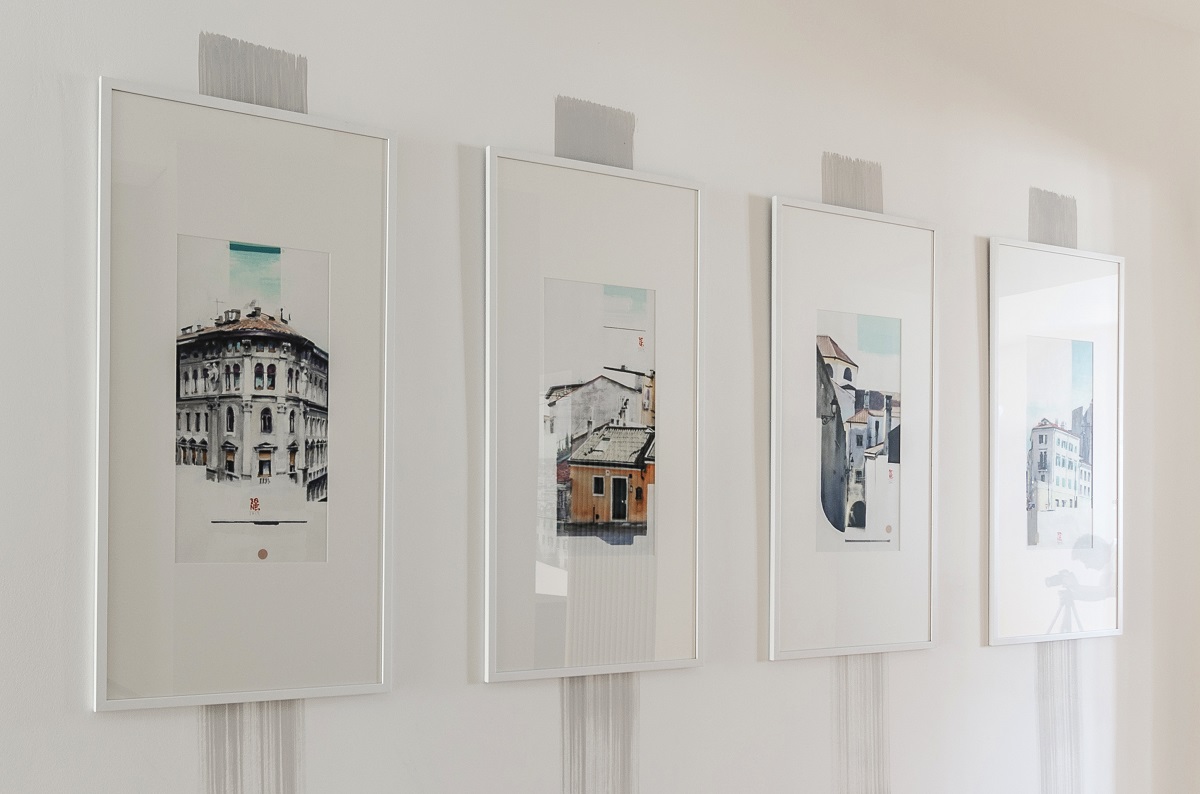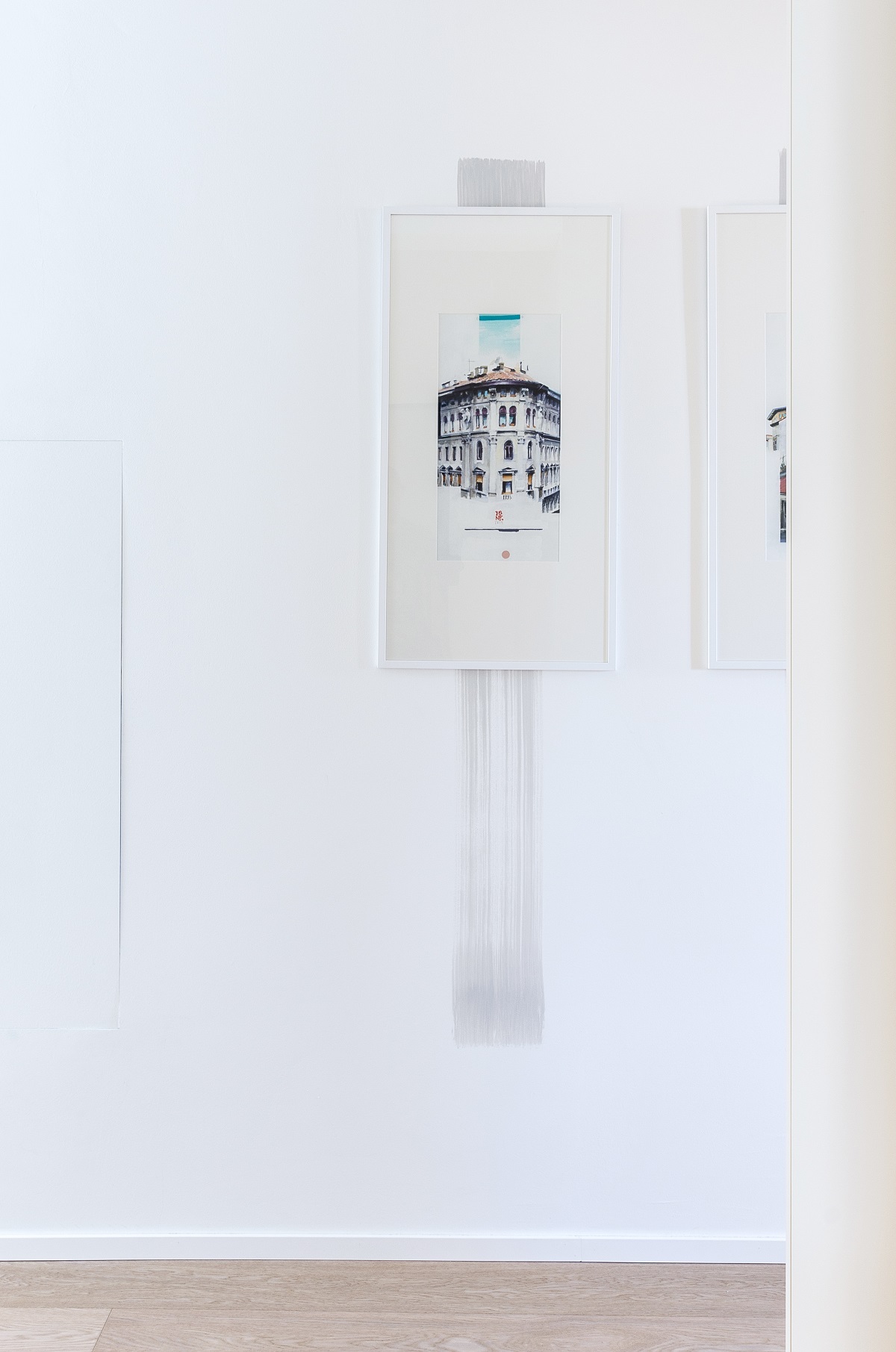 On the table I notice a cardboard parcel, inside which he has a few drafts of his next work that he has elegantly bound together… curiosity killed the cat, right? A client asked him to represent his restaurant (the Hops Beerstrò in Via Cavana 15/a) which serves craft beers and fusion dishes. And Davide created his vision on the place; lots of pictures of animals half crocodile and half frog, half hippo and half fish. The incredible part is that his art (I can't define it in any other way) is entirely created with a bic pen. Incredible!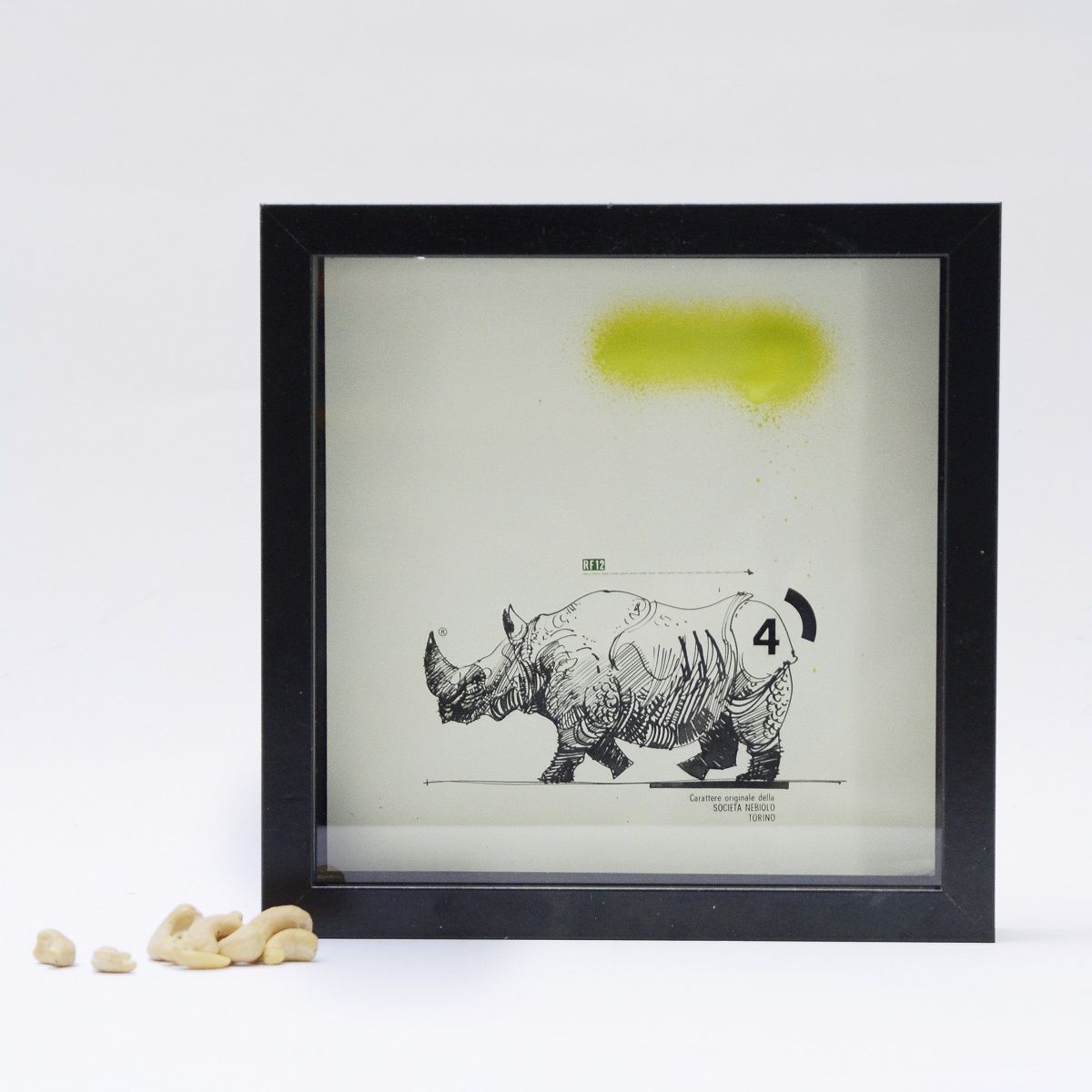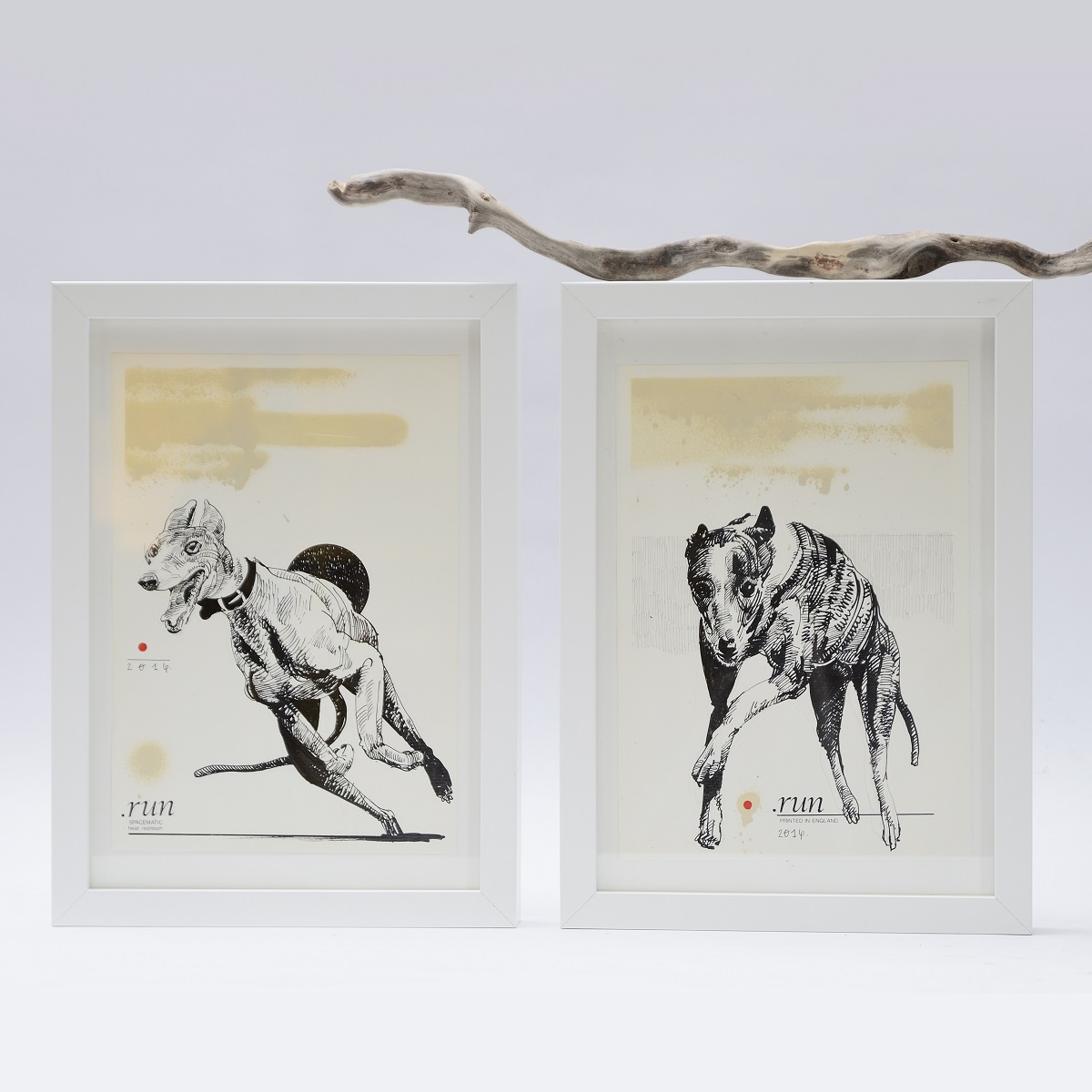 But how does he create his art? After the initial inspiration, his ideas are transferred and planned on the computer; only after he starts painting. I'm so fascinated I can hardly stop talking to him, I keep asking question after question. He's a very particular artisan/artist; he prefers working on commission (often artist prefer the opposite) because this way he avoids being repetitive. As I said, Davide uses many different techniques, starting with graphic work and then he starts painting.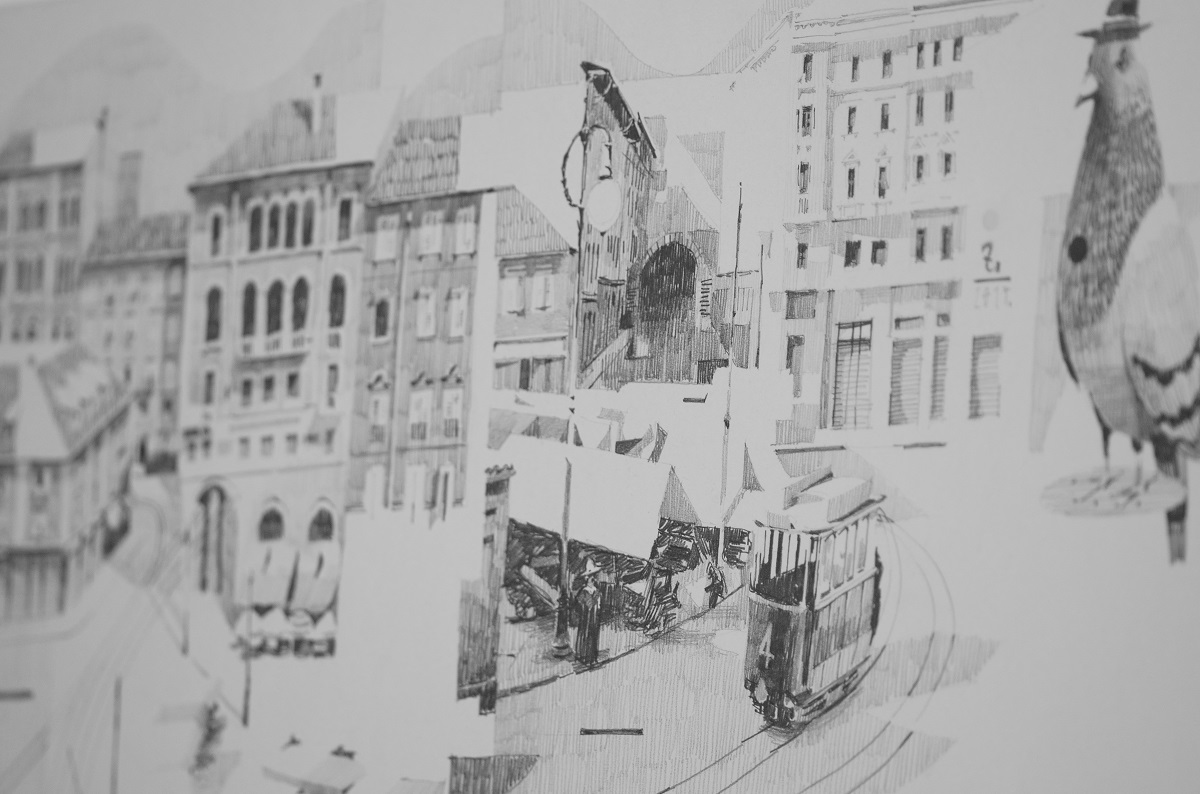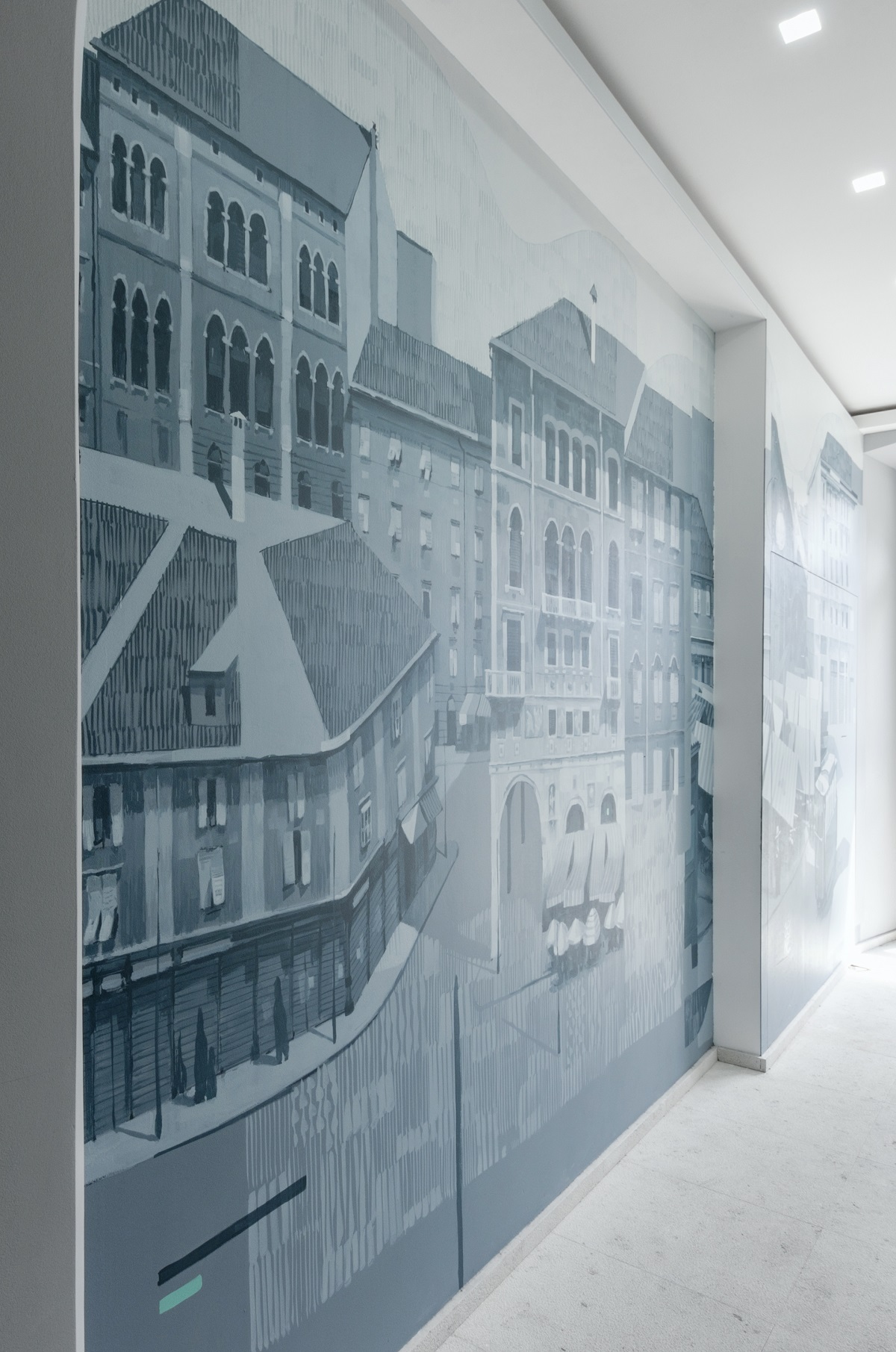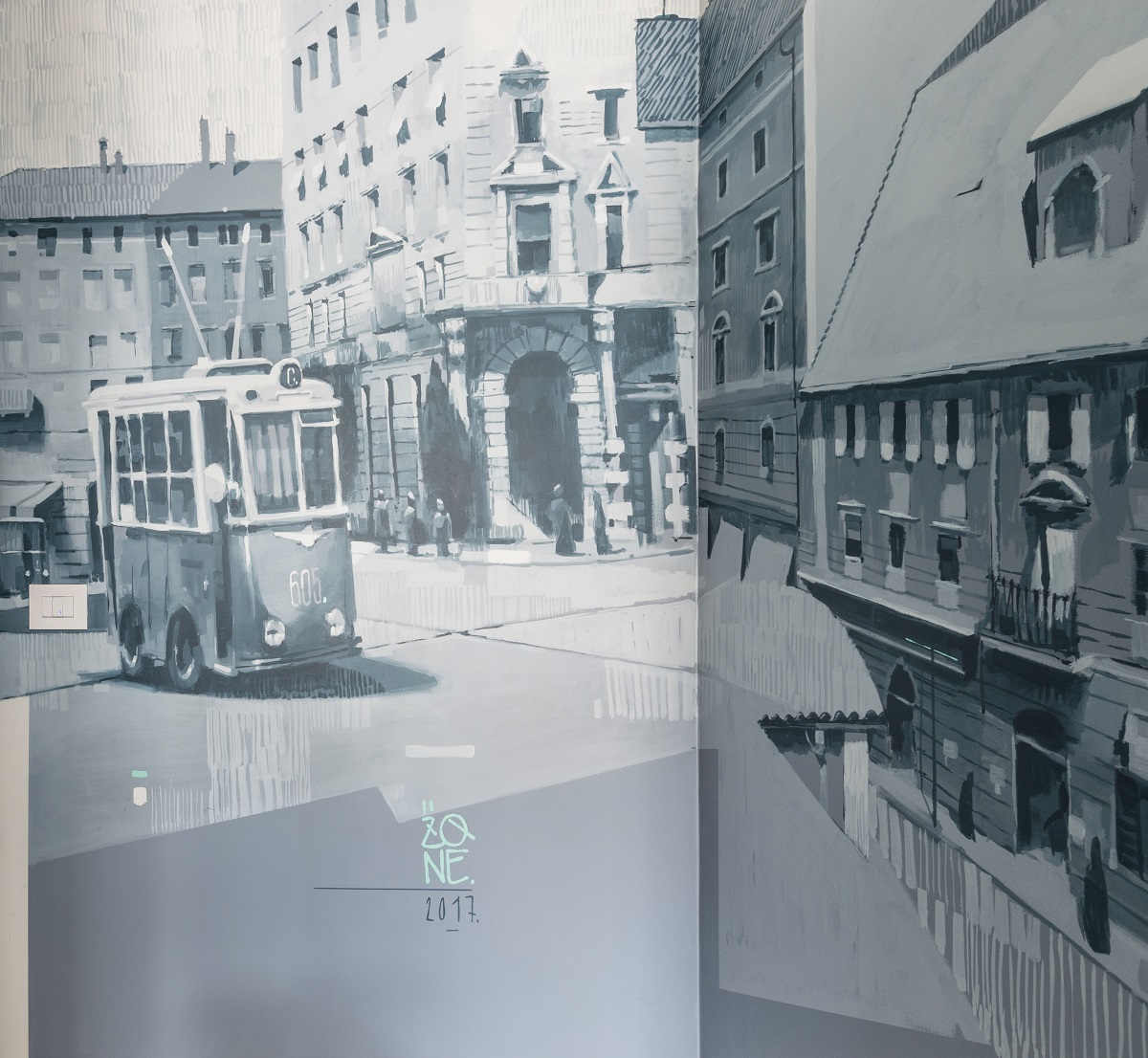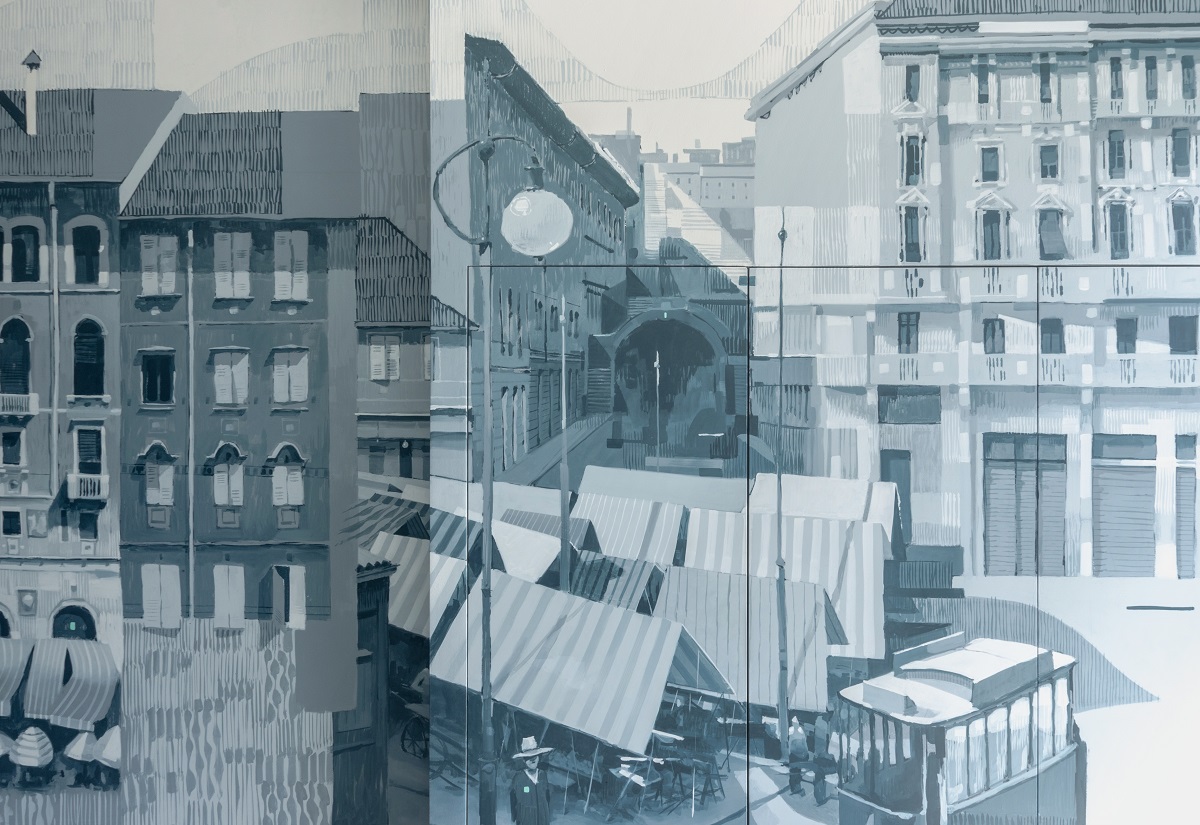 And you know what? Talking with him could stimulate anyone's creativity! As I was chatting to him I kept fantasising about images for MissClaire, painting my home walls, presents for friends, the chance to introduce him to some internal design architect… but with Davide anything is possible, any idea can become a wonderful drawing. Large or small.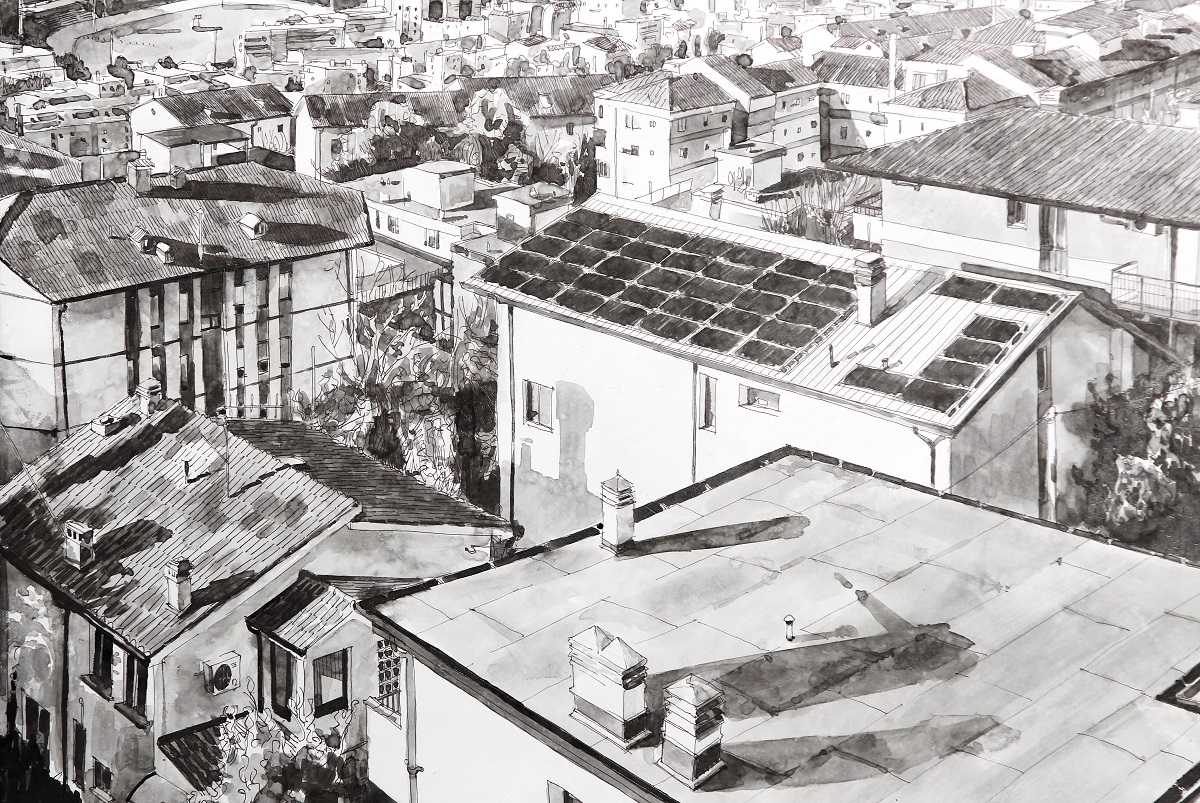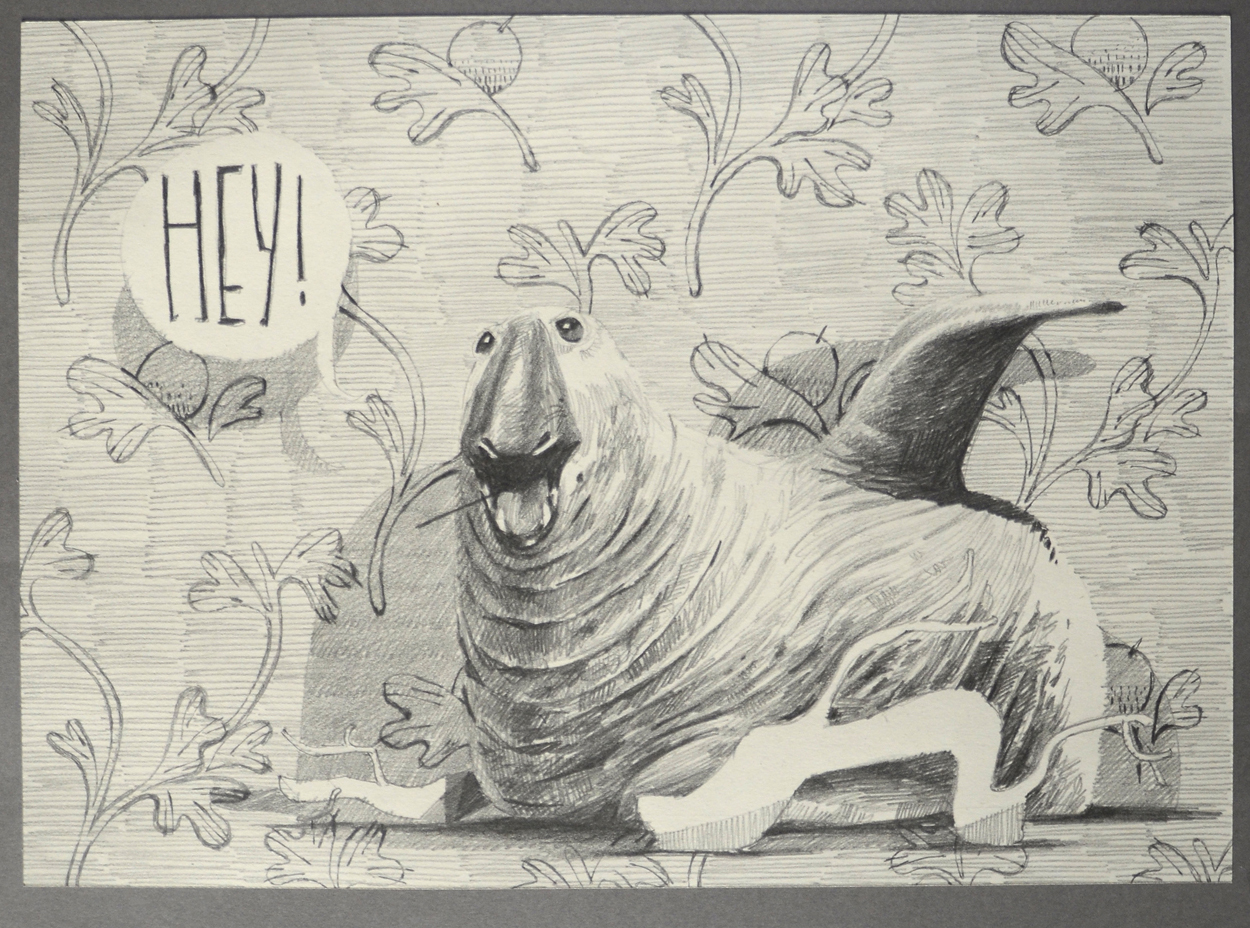 There's no other way to admire it: you have to see his work in person. So if you're interested on the 10th of November he'll be exhibiting three paintings (which he defines decorative furniture) in the gallery of Zinelli & Perizzi in via San Sebastiano 1. After this exposition, he'll be ready for something different… and of course, as soon as I have official news I'll be sure to let you know through my social channels.
For the now have a look at the photographs he published here J or have a look at his Instagram page https://www.instagram.com/zoneone72/ and his web site http://www.chromosomestudio.com/
Davide Comelli is a "made in Trieste" I'm extremely proud of.
And now free your imagination! What would you like this young artist to create?
Well done Davide!