After setting off to discover the island of Cres (here's the article), my Croatian adventure continues in Lussino, an island connected to Cres by a bridge.
It can also be reached by ferry from Pola, Zara or from Brestova if you pass through Cres – like I did –  to then drive to the dolphin island J and I've also heard that another service should make this island even more accessible: in July 2018 they should be a boat ride from Trieste to the island. Let's hope so because it would make it even easier to get here.
In Lussino you'll discover a lot more than clear blue water, spectacular beaches and small bays; you'll be surrounded by century old pines and finally breath clean air, a treat for your lungs. This is where we'll start our journey, because Lussino was known as a health centre since the age of the Austro Hungarian Empire.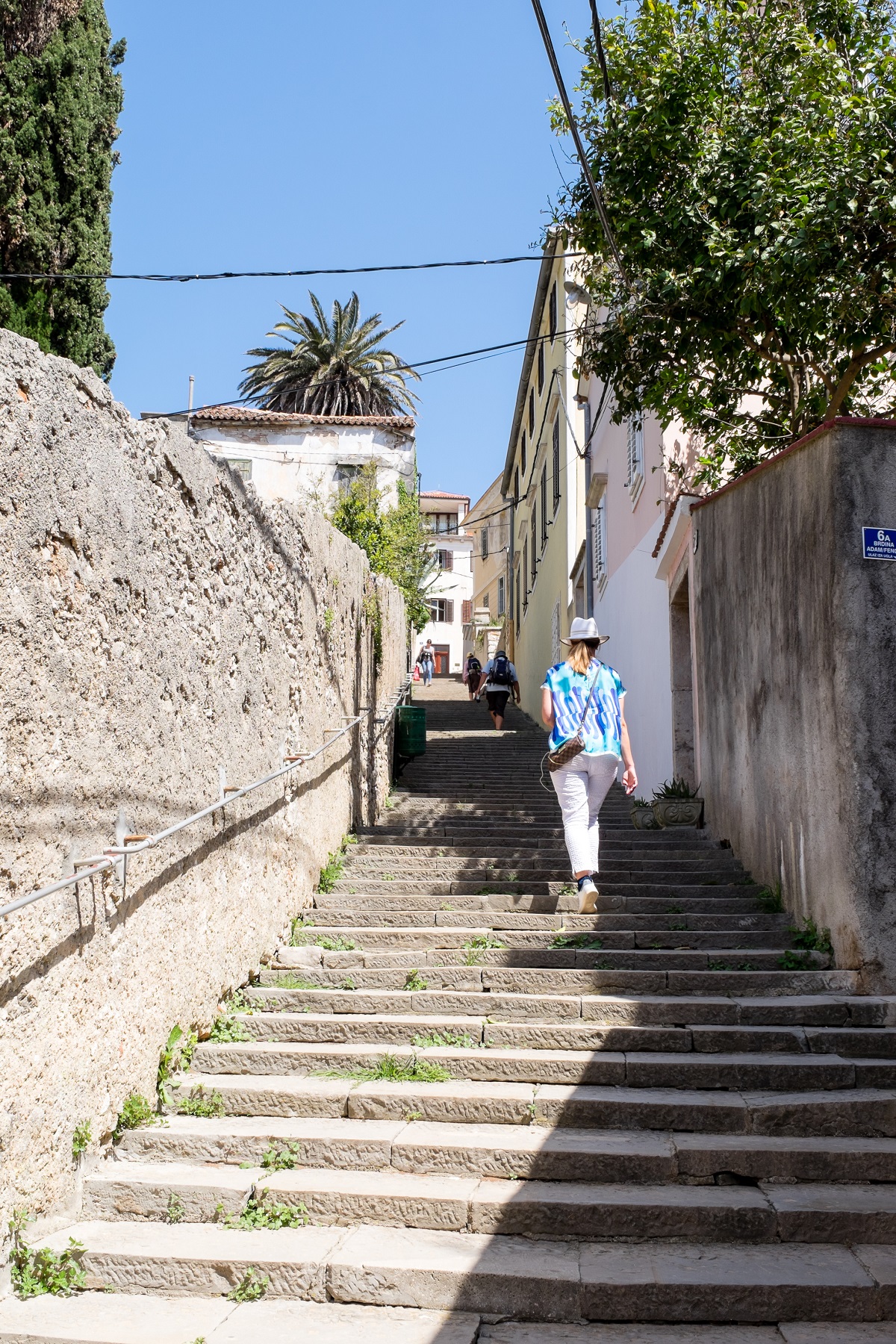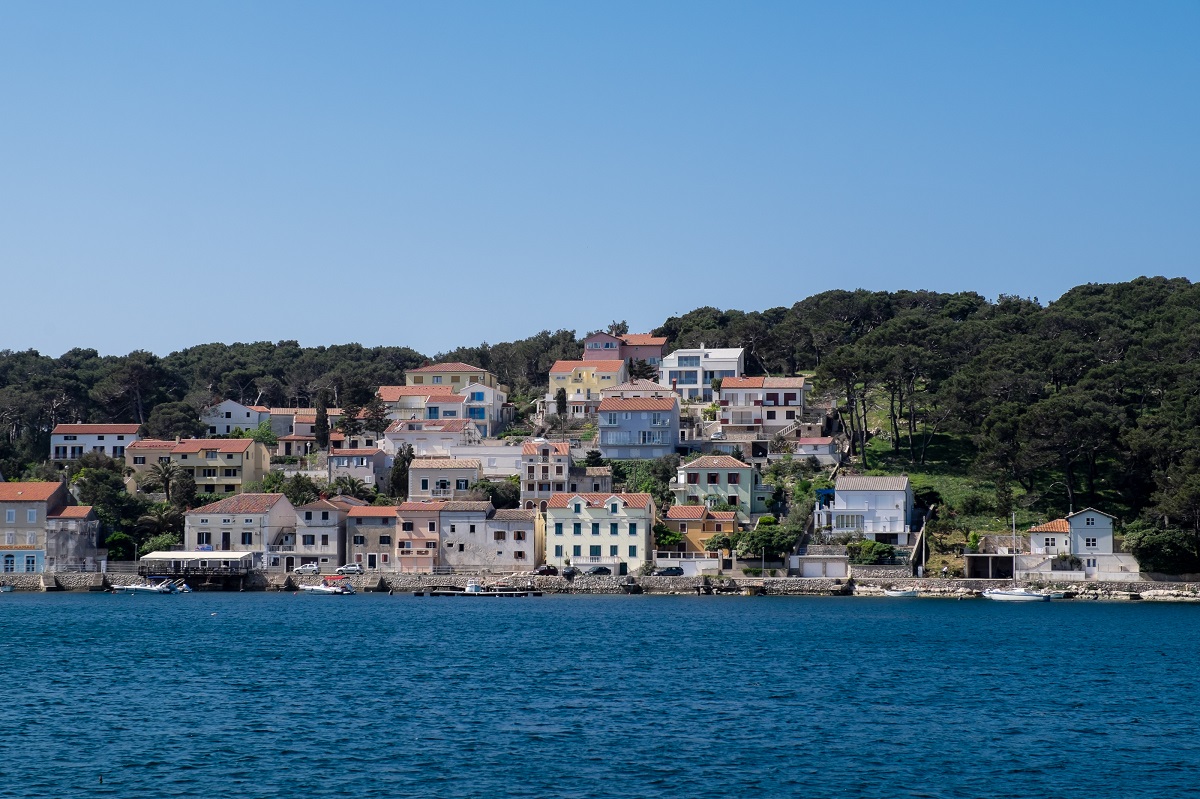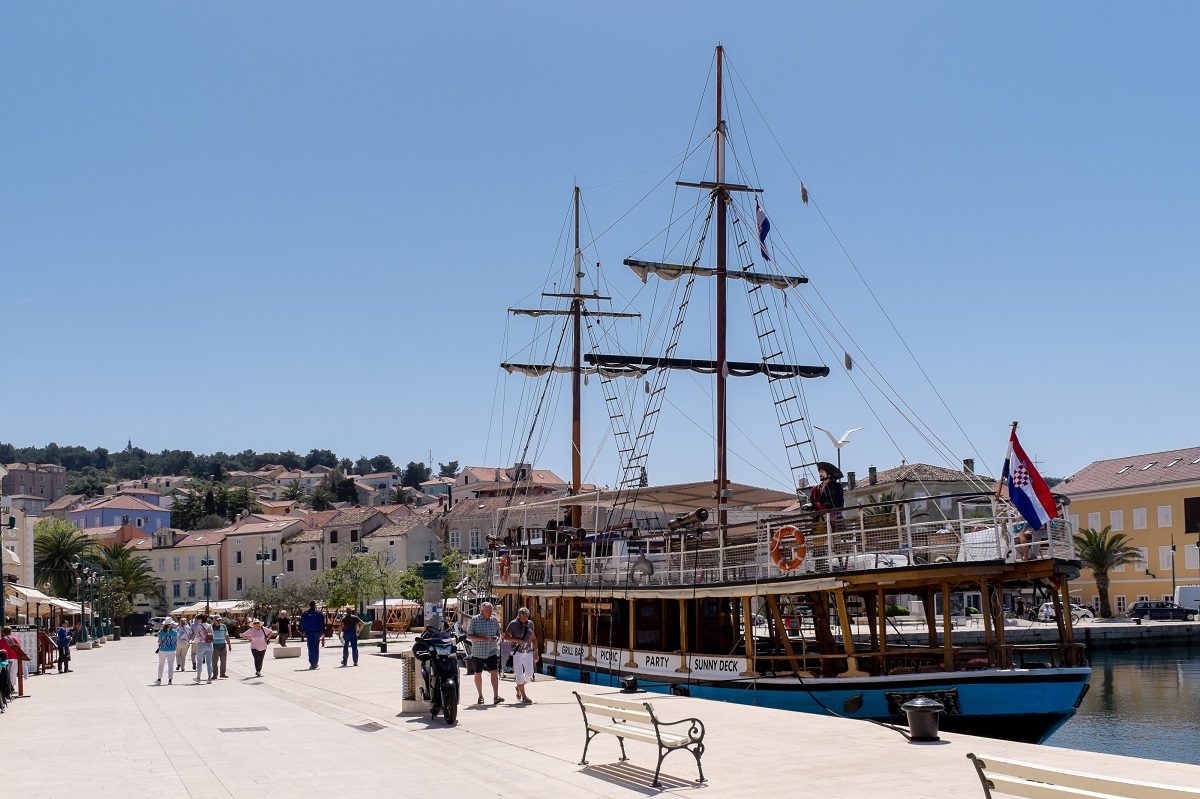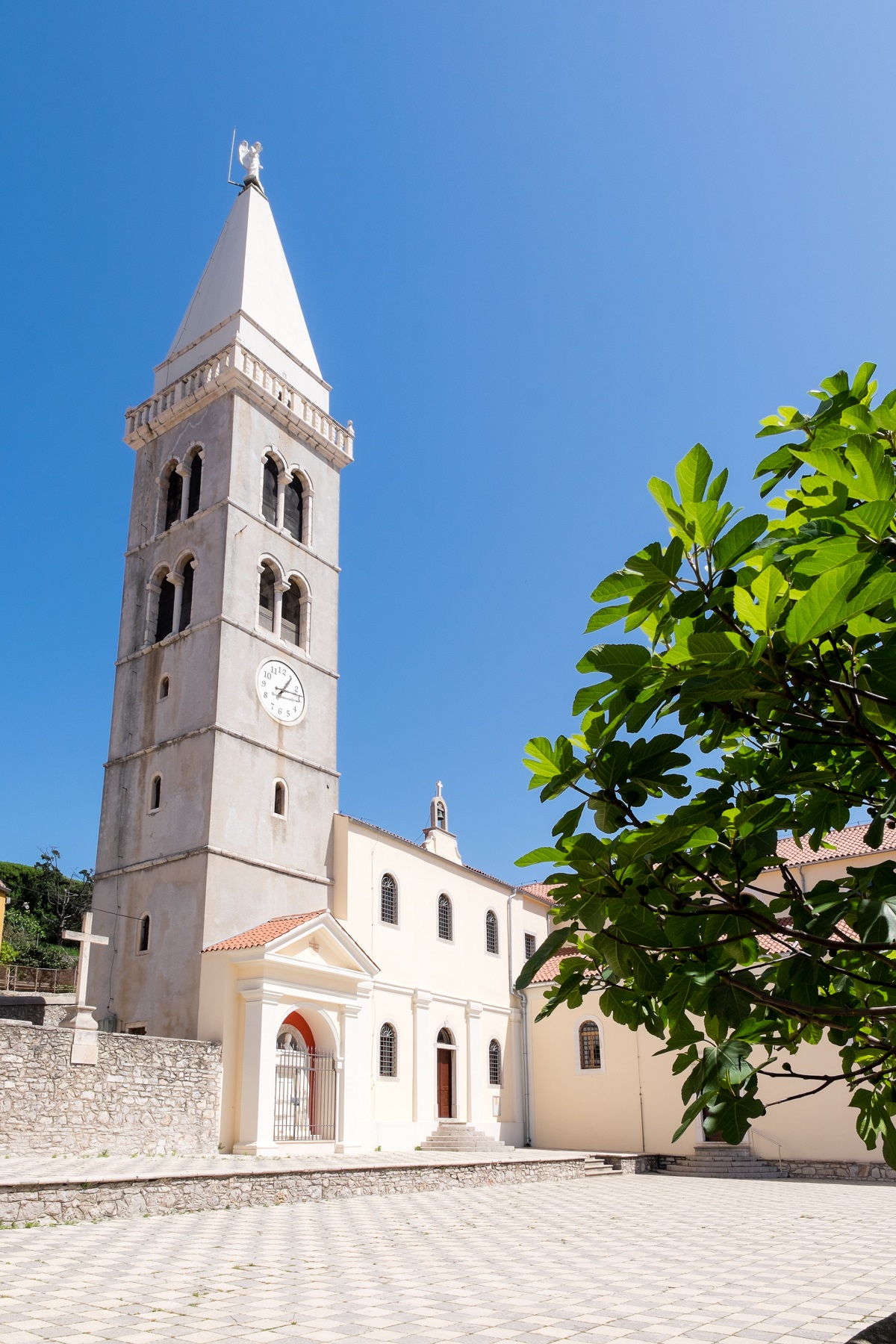 In fact, at the beginning of the 20th century, the island was very busy especially during the winter season; along the entire coat you'll see beautiful buildings from this period, mainly the villas of rich families. In the Sixties, when the first mass tourism started, the trend changed, and since then the island of Lussino is full during the summer seasons; in July and August the island goes from 8 thousand residents to 35 thousand inhabitants!
If you don't have much time for a long holiday, I suggest coming here in April, May or the first part of June; if you can come her in spring time I don't suggest you take a swim because the water is icy cold, about 15 degrees. But you can enjoy the wonderful nature that flourishes in spring time. What about the autumn? It's also a great season because the water is still warm enough to take a swim.
Booking your stay in Lussino is very easy, you have many different choices, like camping, renting an apartment or a hotel room (from the easy going hotels to the 5 star luxury hotels like Alhambra). You can also stay in a villa! On my Facebook page I talked about Villa Hortensia, remember?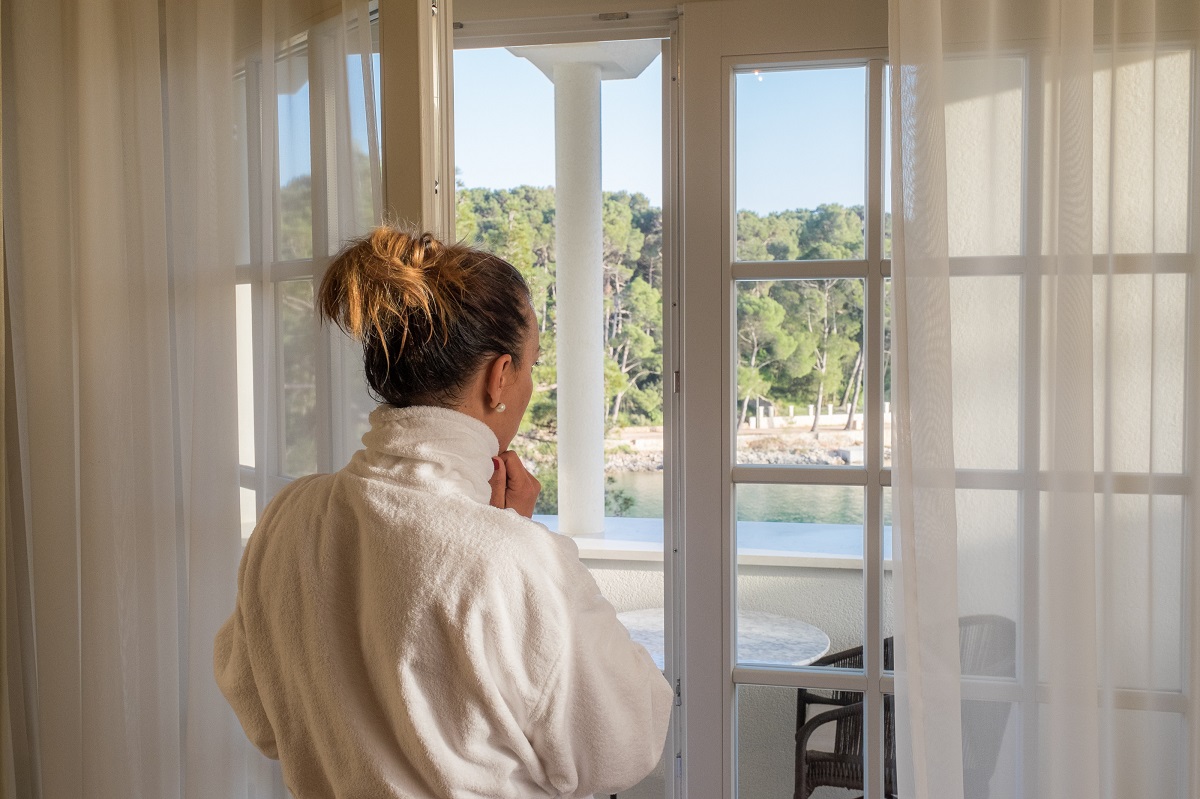 But what should I do once I'm in Lussino? Here are five suggestions by MissClaire  🙂
Don't miss out on a nice dinner. If you feel like some grilled meat head to Restaurant Diana or the Alfred Keller (the Alhambra restaurant which has 3 hats on the Gault & Millau guide). If you love fresh fish you have a great choice at Gostionica Marina in the little port of Lussingrande; and at sunset you should head to Tematski vidikovac Providenca… and as you eat a serving of cold cuts you'll be able to enjoy a breathtaking view.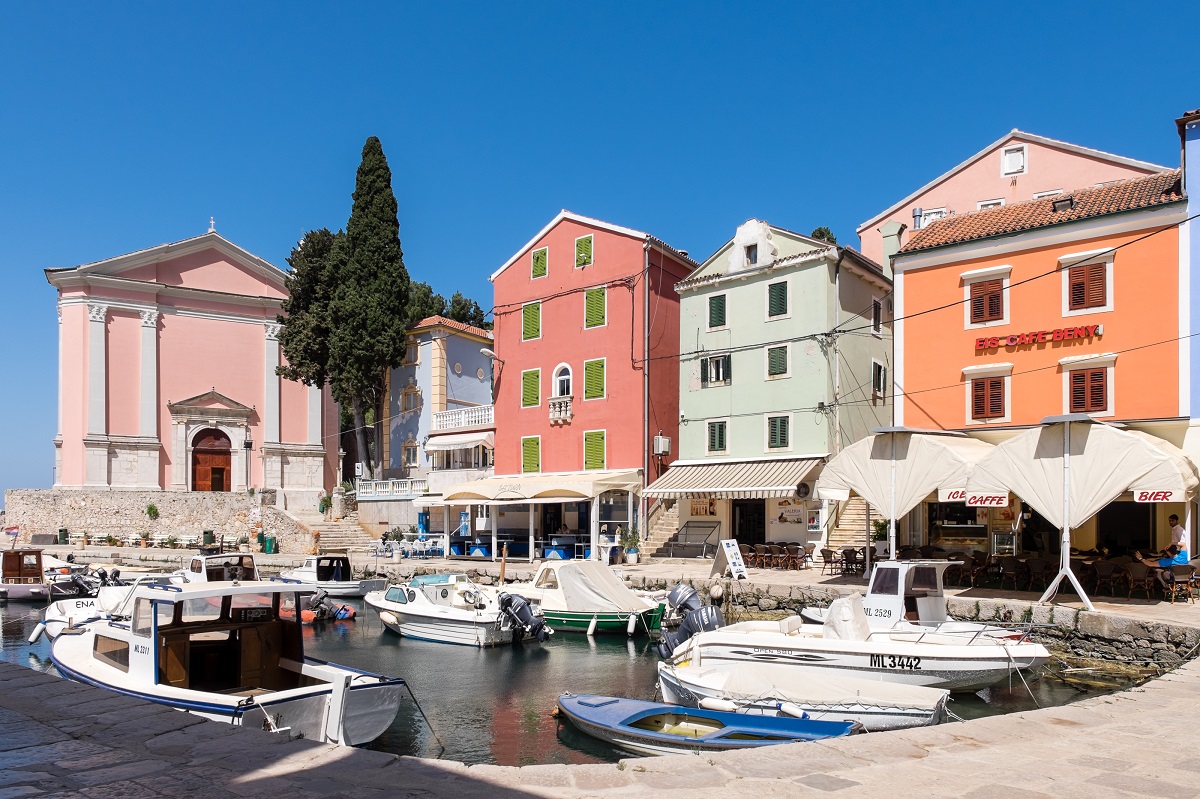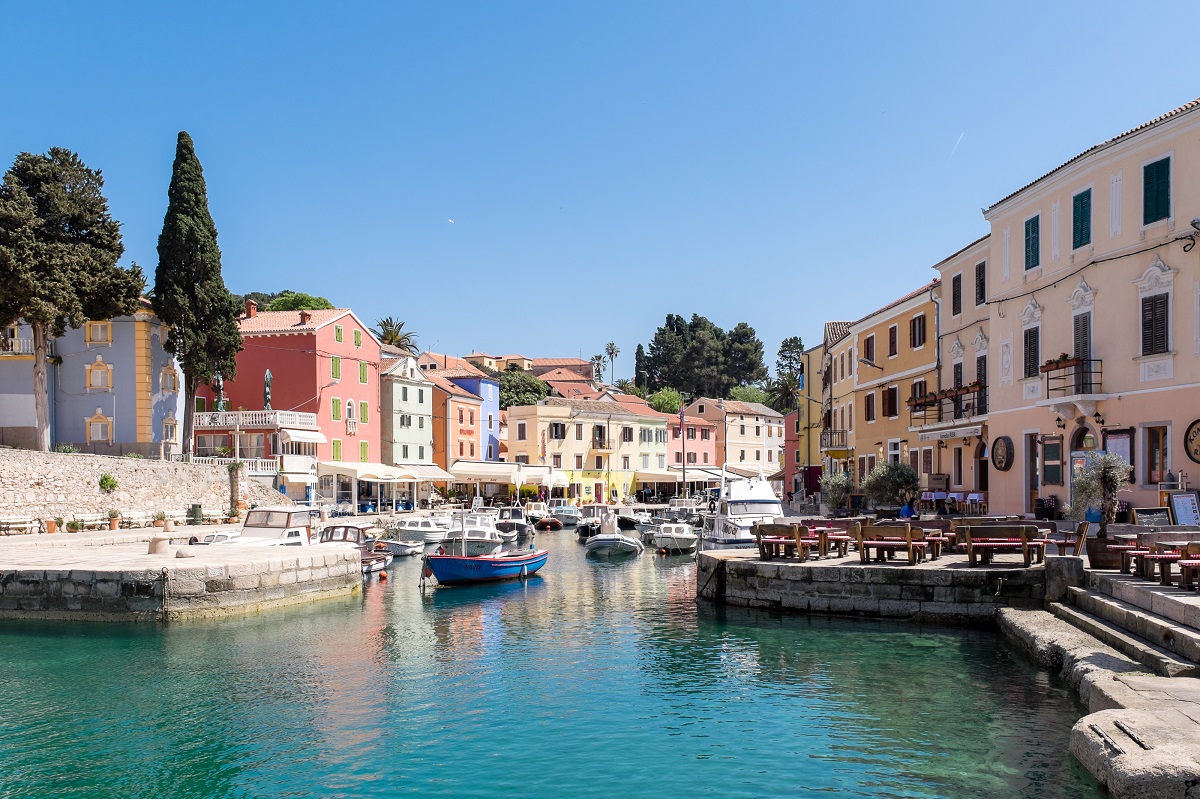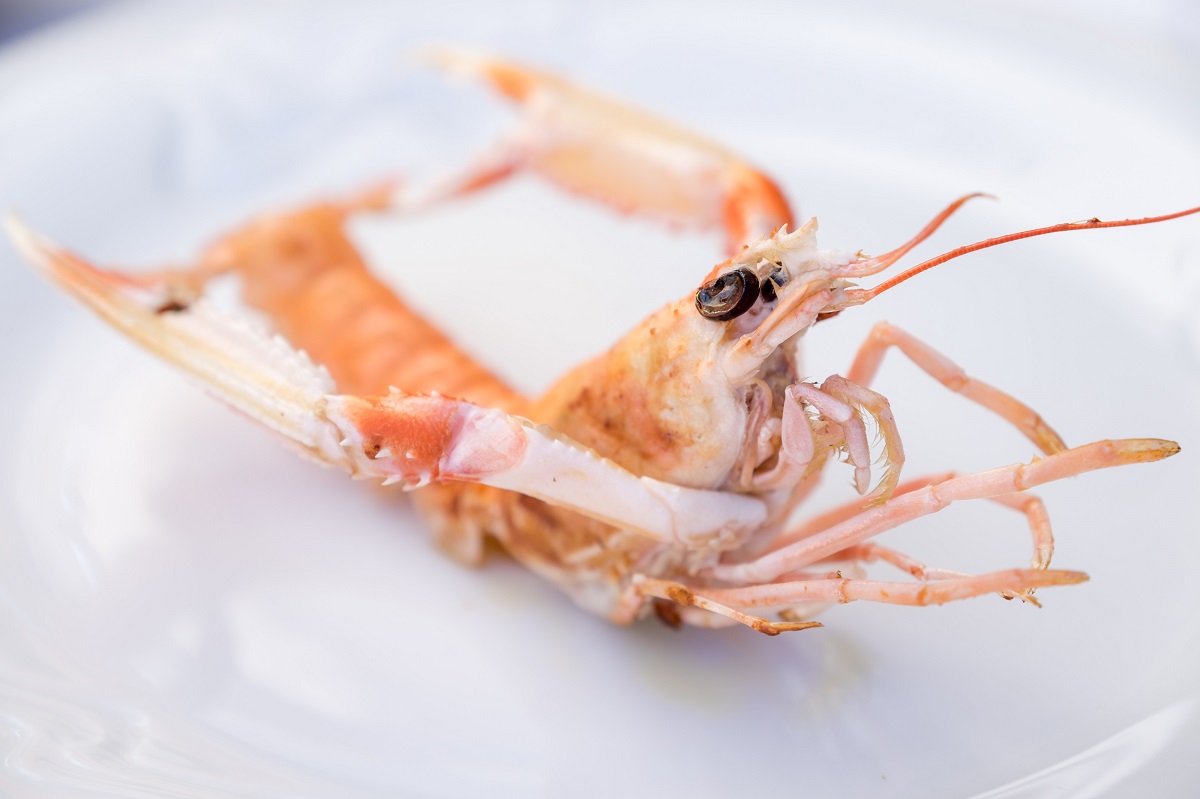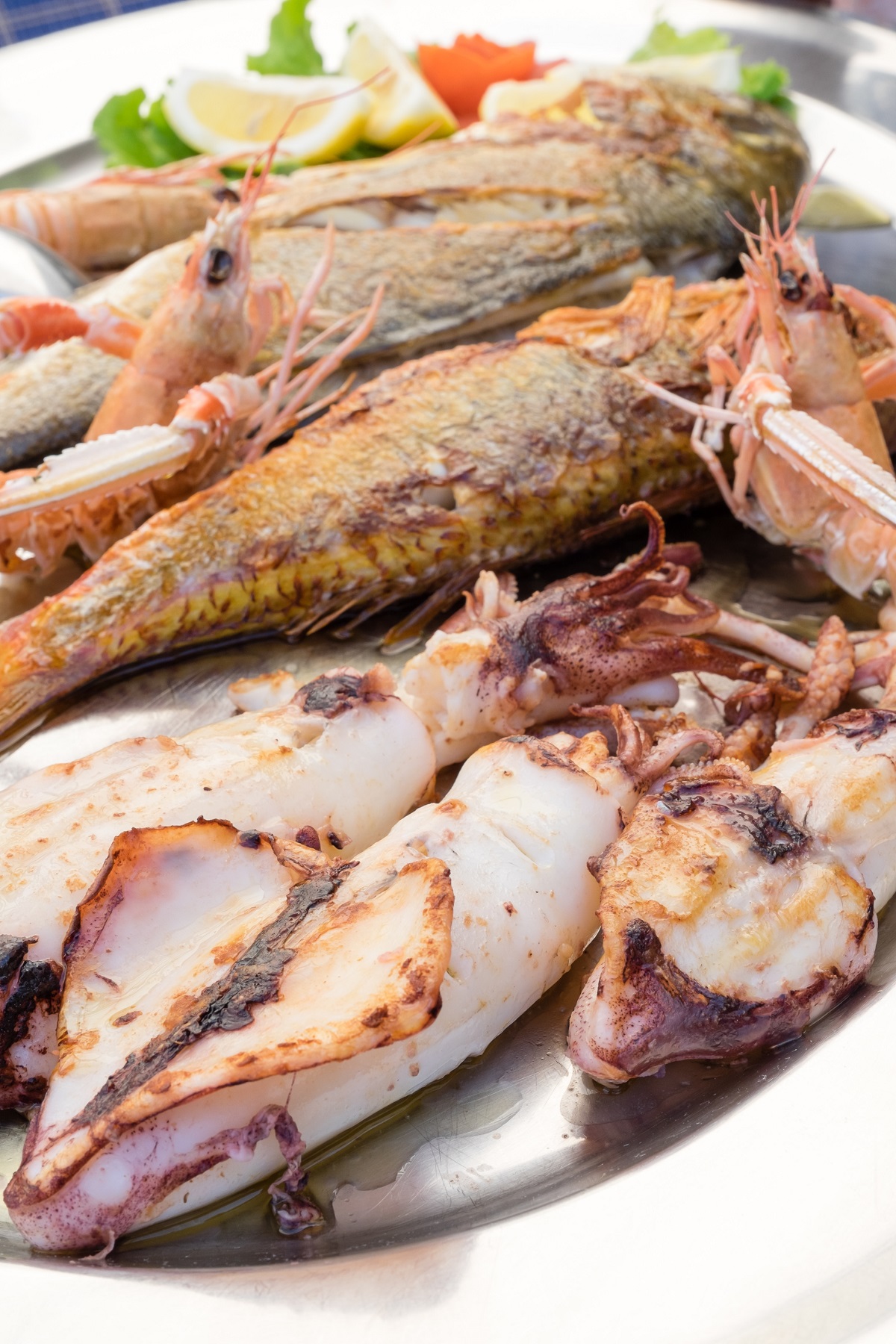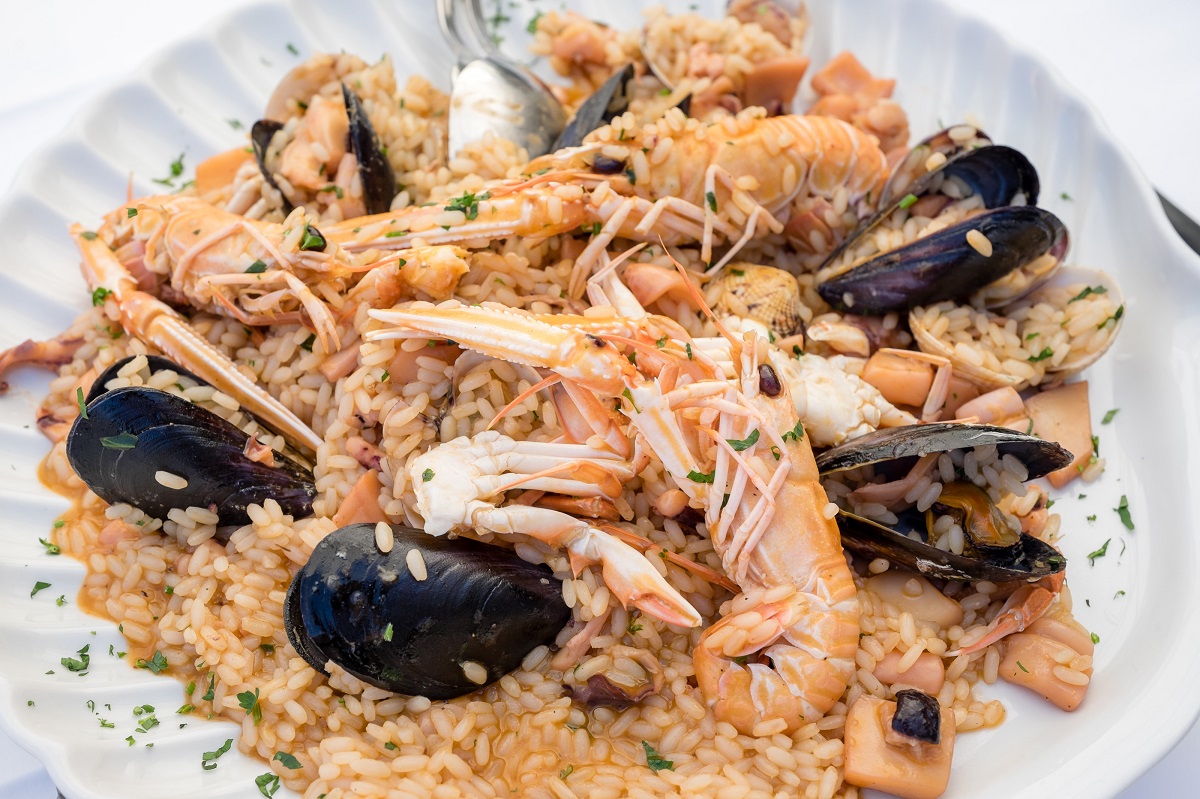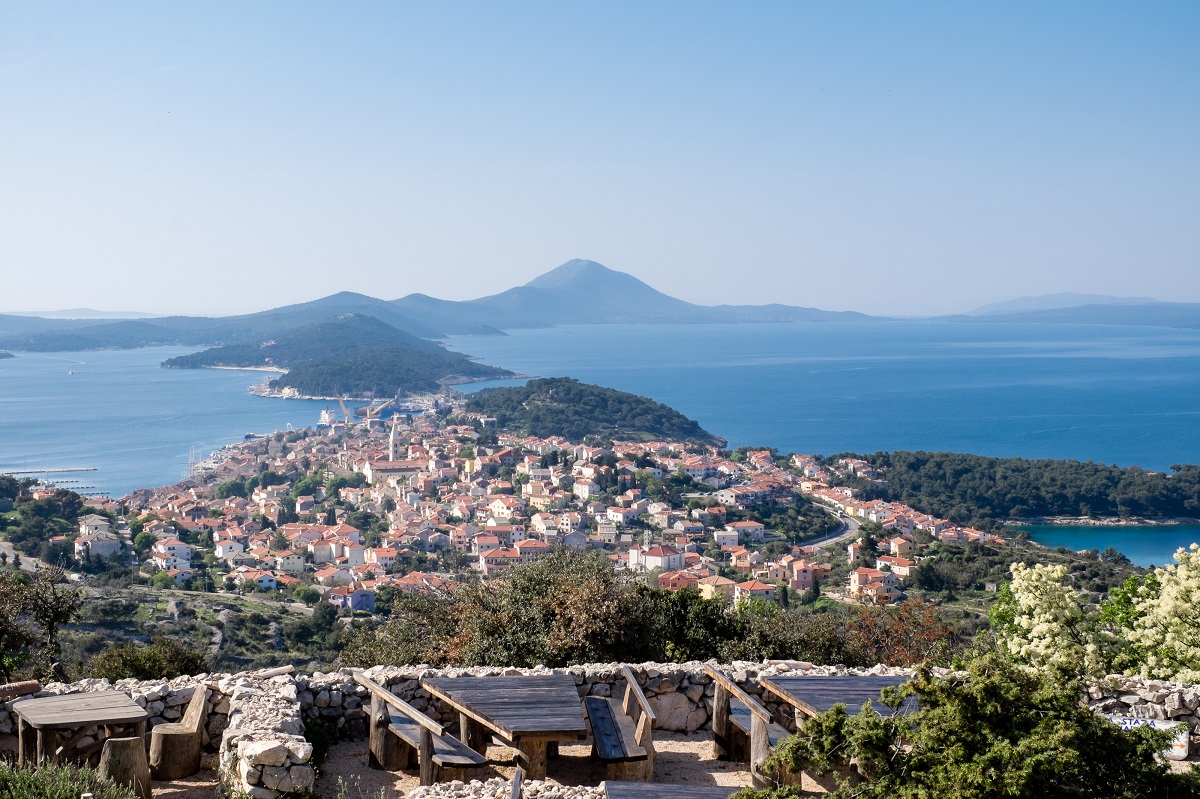 2. A tour around the streets of Lussingrande and Lussinpiccolo is a must. And don't let yourself be fooled by their names because the first one is smaller than the second. Quite strange!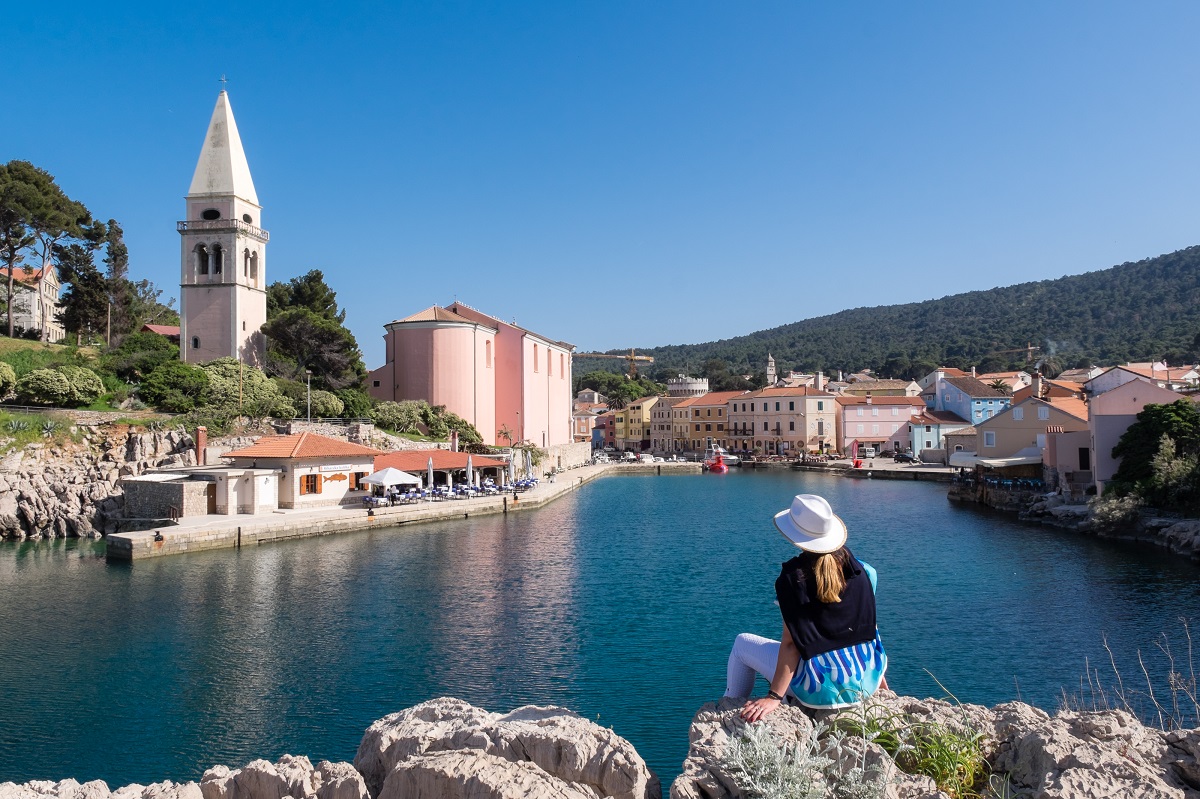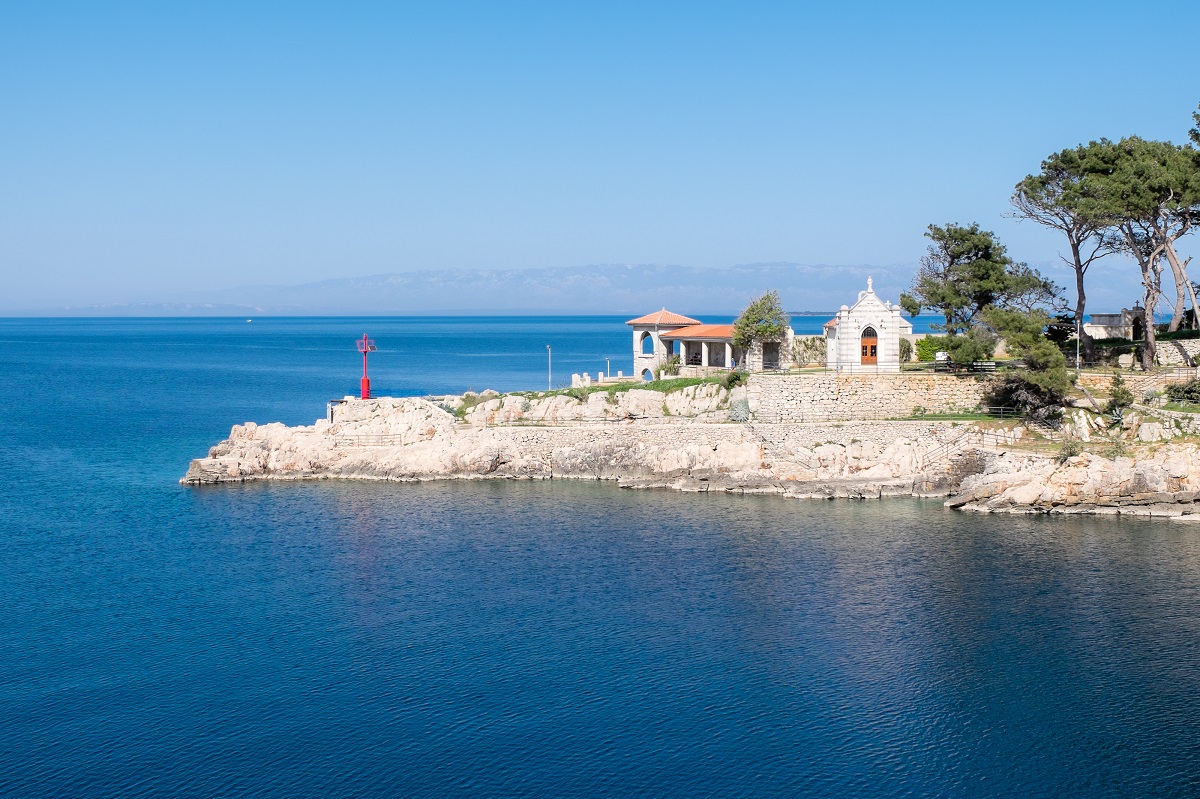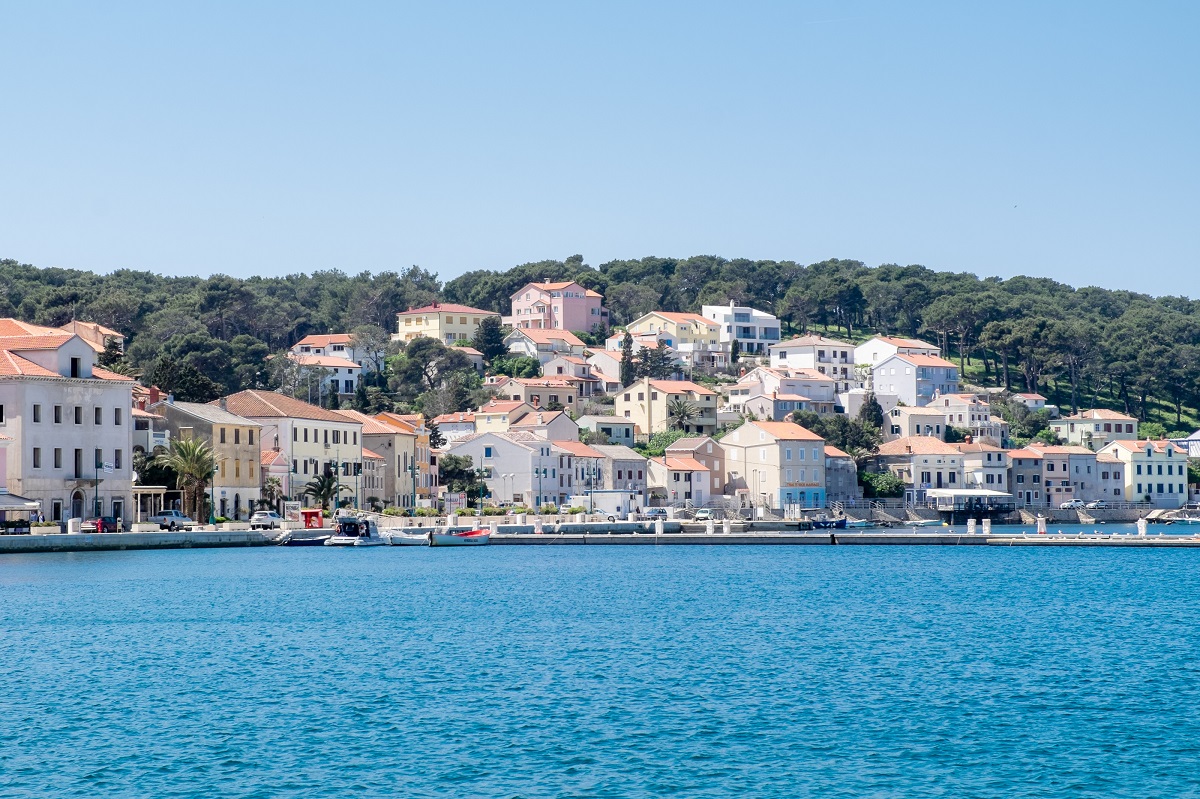 3. In the centre of Lussinpiccolo there is the newly opened museum dedicated to the Apoxyómenos, a 2.000 year old bronze statue of a young Greek athlete, which was discovered in 1999 near the island of Lussino; it has been in exhibitions in Zagabria, Florence, London, Paris and Los Angeles. Do you want to know something? I thought that a museum for just one piece of art was a little odd… so I decided to have a look around!
The statue is kept at the Kvarner building which has been completely renovated; of the original they only kept the facades and the structure because the interiors are all newly designed, all for the purpose of hosting the Apoxyómenos. Hosting it but also telling the entire story about how it was found at the bottom of the sea…but I can't tell you everything, can I? Maybe just a little. You'll start your tour in a blue room; above your head there'll be a "cloud" made of an infinite number of pieces of white metal welded together by the workers of Lussino's shipyard (which was well known also in the past); from here you'll actually walk into the cloud and cross many other rooms, each of which is dedicated to one of your senses. I don't want to ruin the surprise, but you'll finally see the sculpture when you reach the last room. That's all I can say.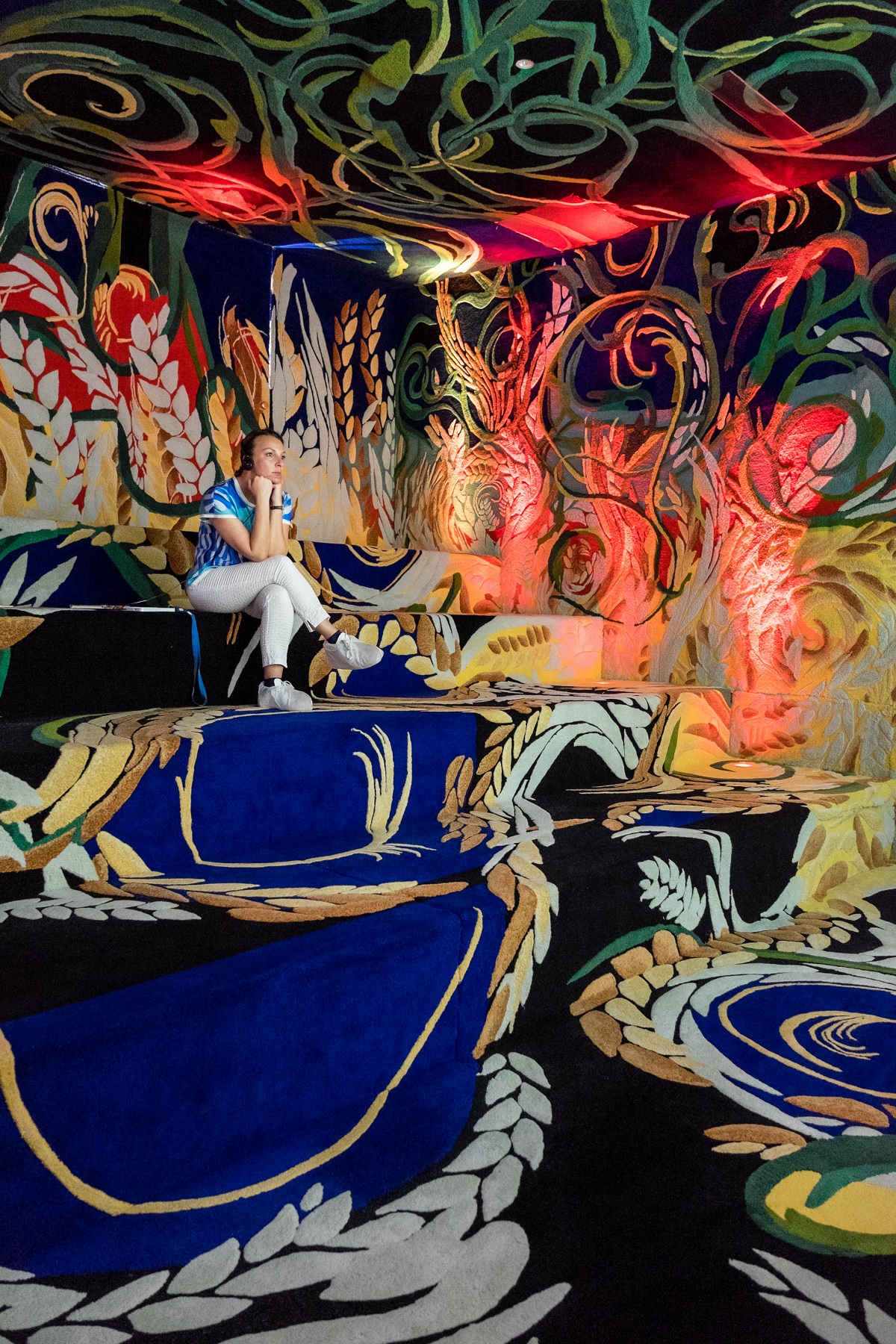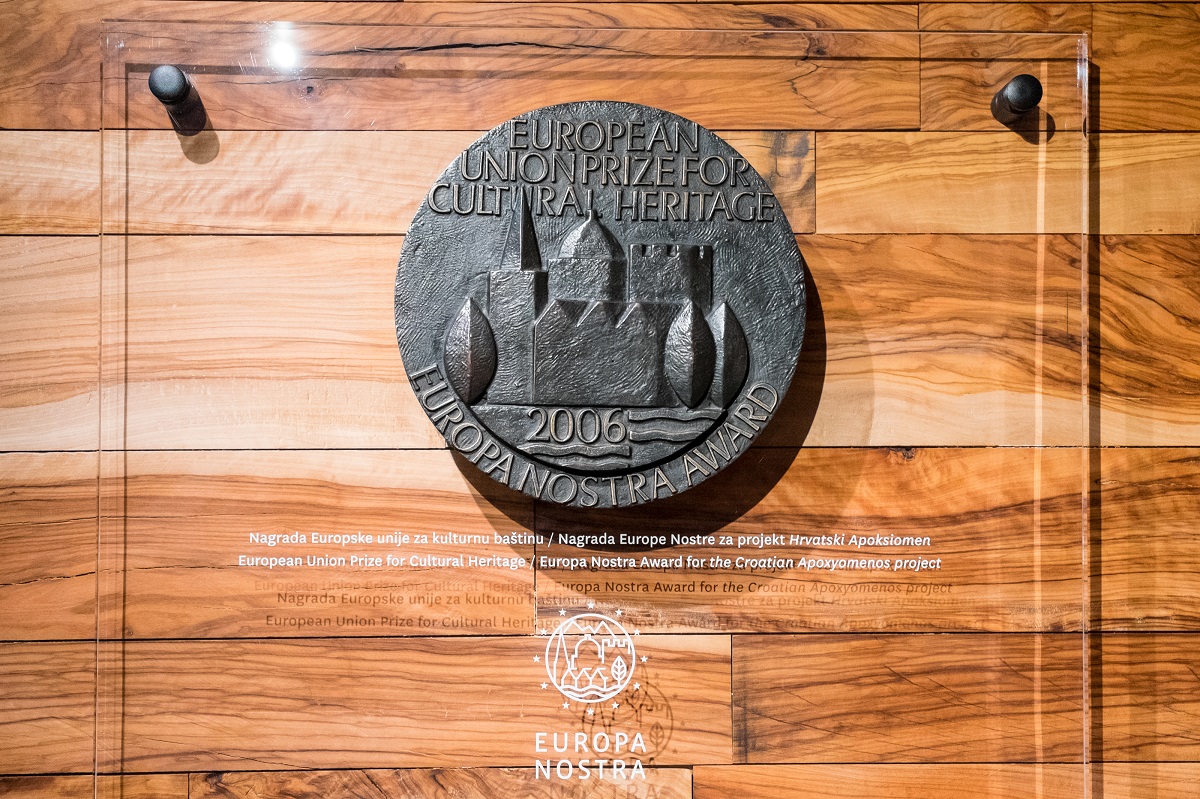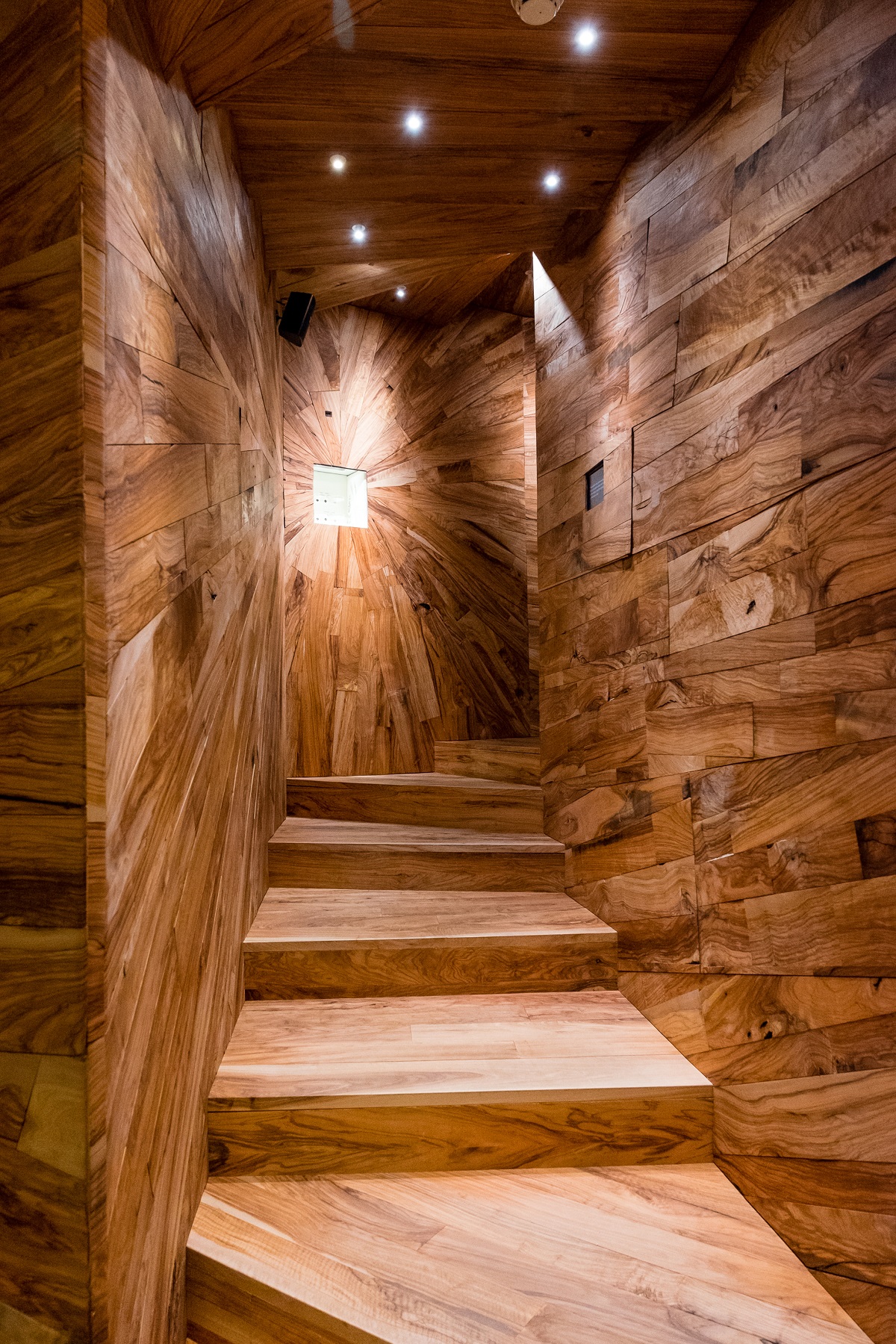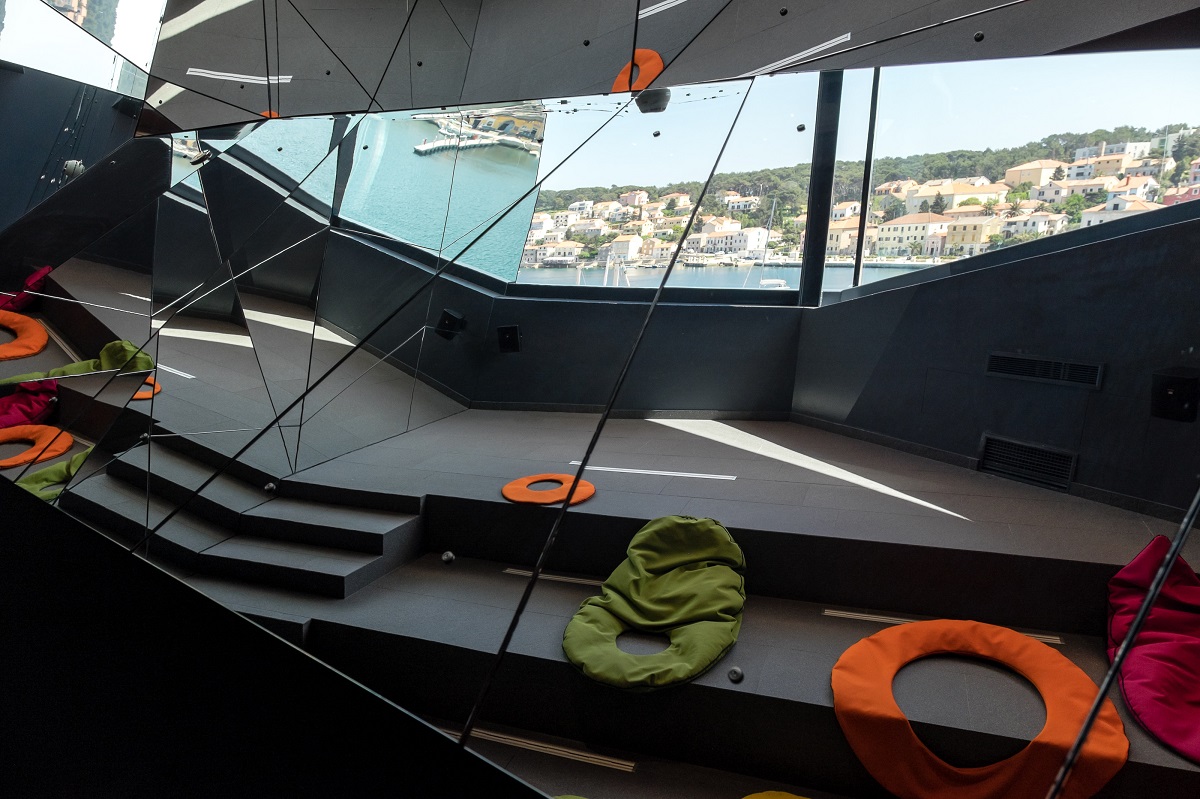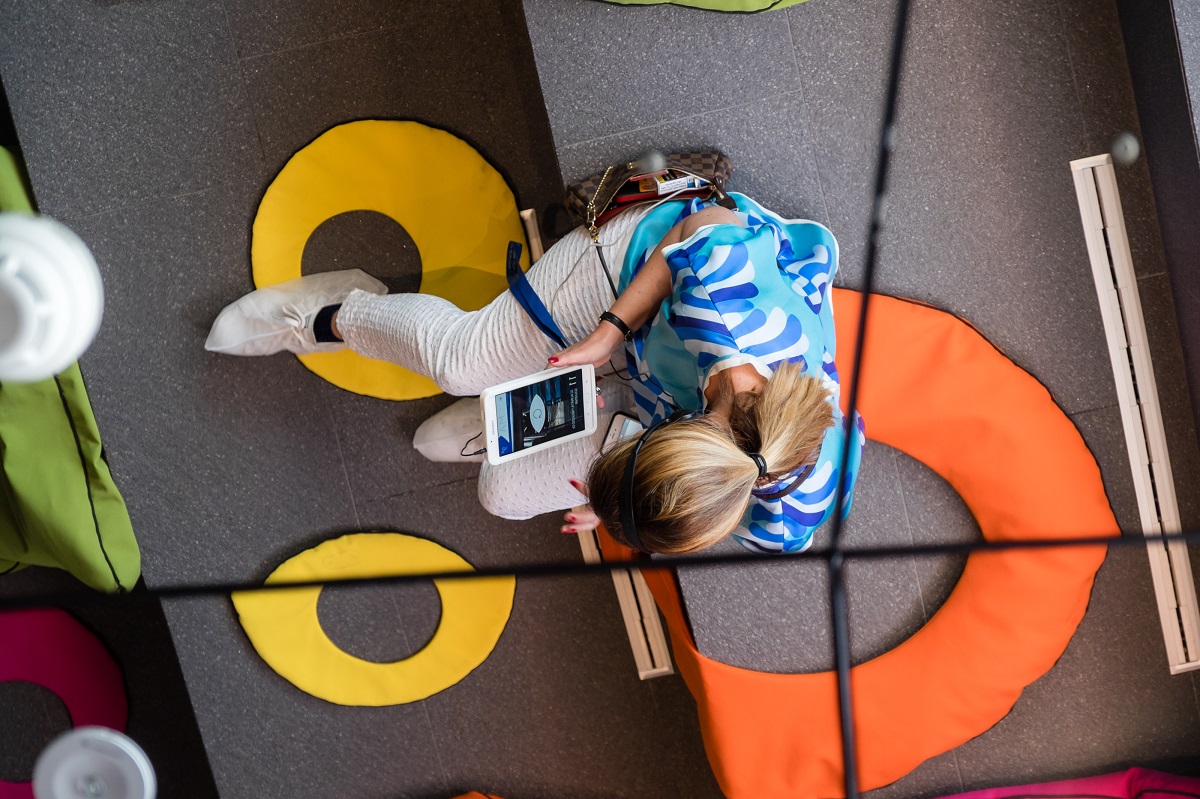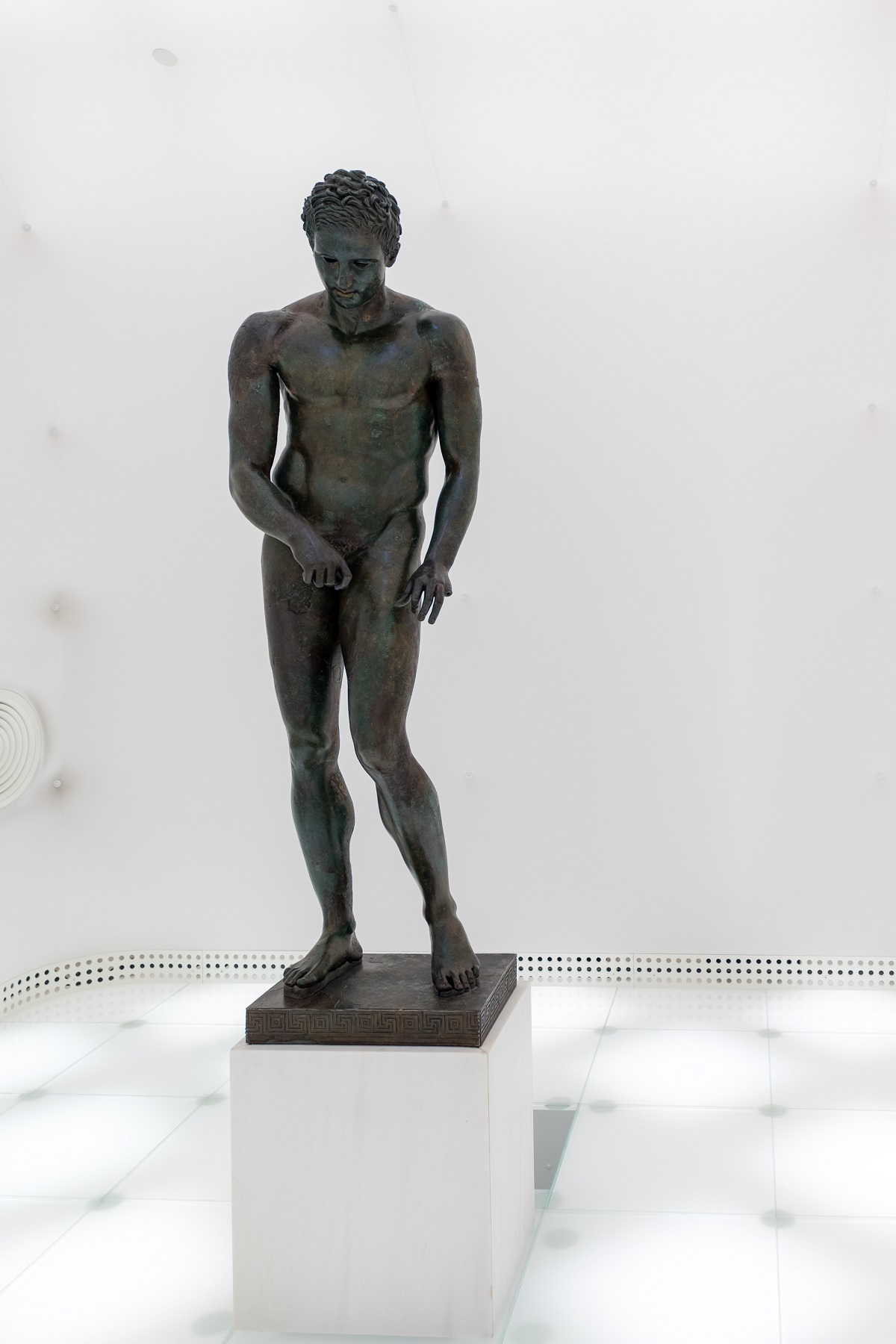 4. Visit the Miomirisni Otočki Vrt (aromatic garden), a spectacular slither of land where for 15 years Sandra and Nicolich have been farming the exceptional different species of the Quarnero archipelago. Here you'll find over 150 different species of plants, like helichrysum lavender, wild fennel and sage. With these lovely scented plants Sandra plans workshops under a beautiful pergola with colourful painted chairs. In her little stone house she has a lovely shop with her products: marmalades, spice blends, soaps, liquors and much more.
This year they have something new to offer as well. After working all winter Sandra, with the help of her nephew, will be able to offer a tasting of the island's products, like lamb, hams and cheeses. In the niches of the dry stone walls there are a few little tables (also recovered)… because Sandra has the talent of giving life back to everything.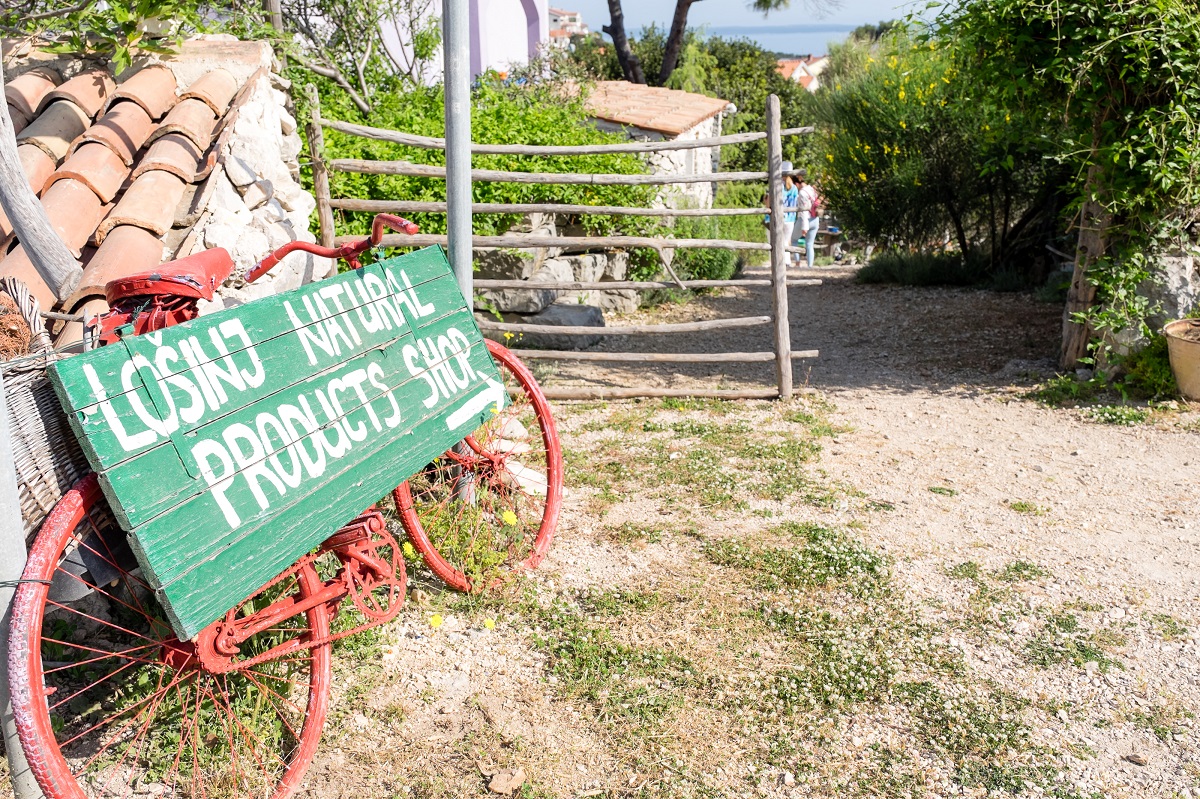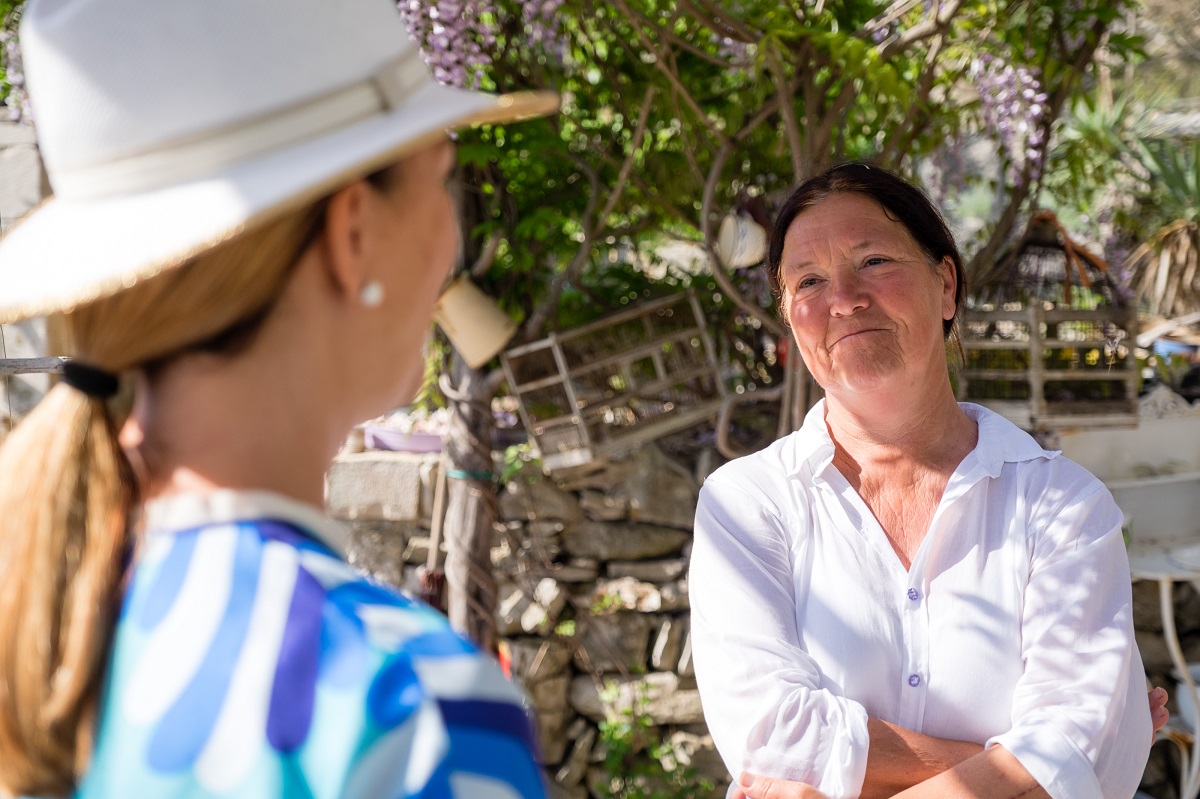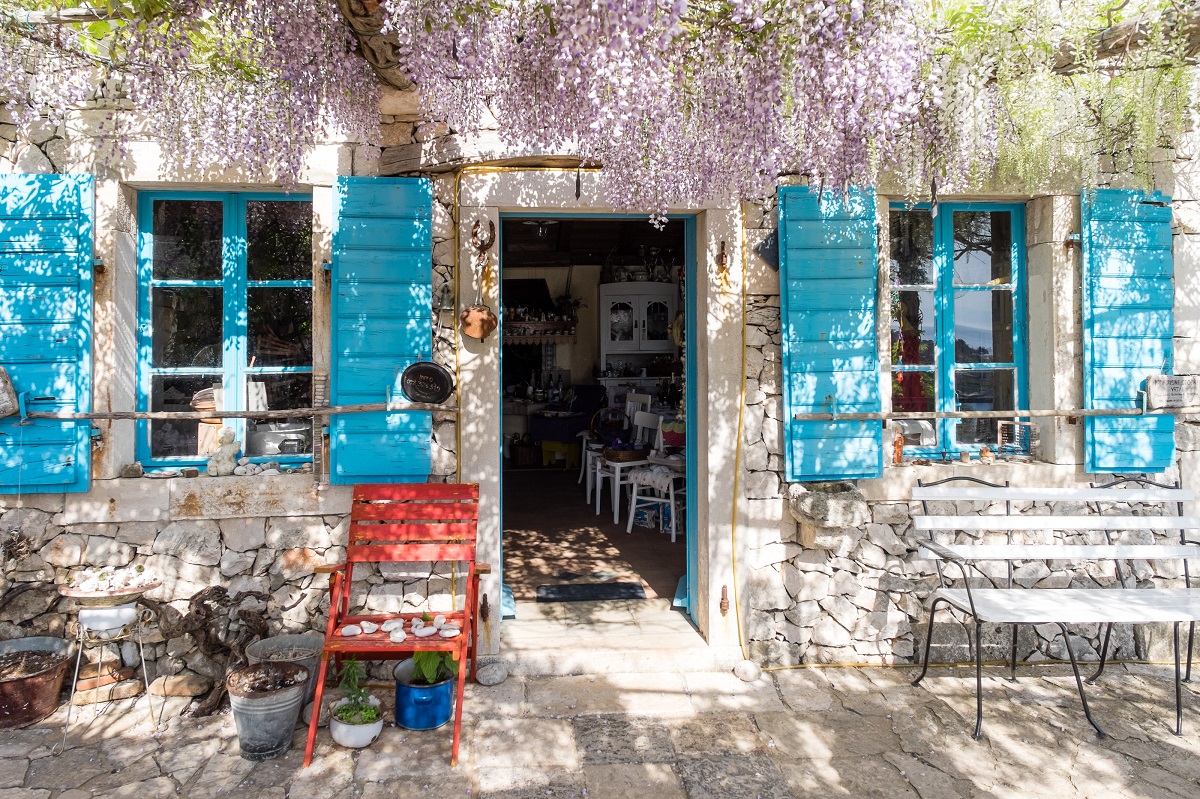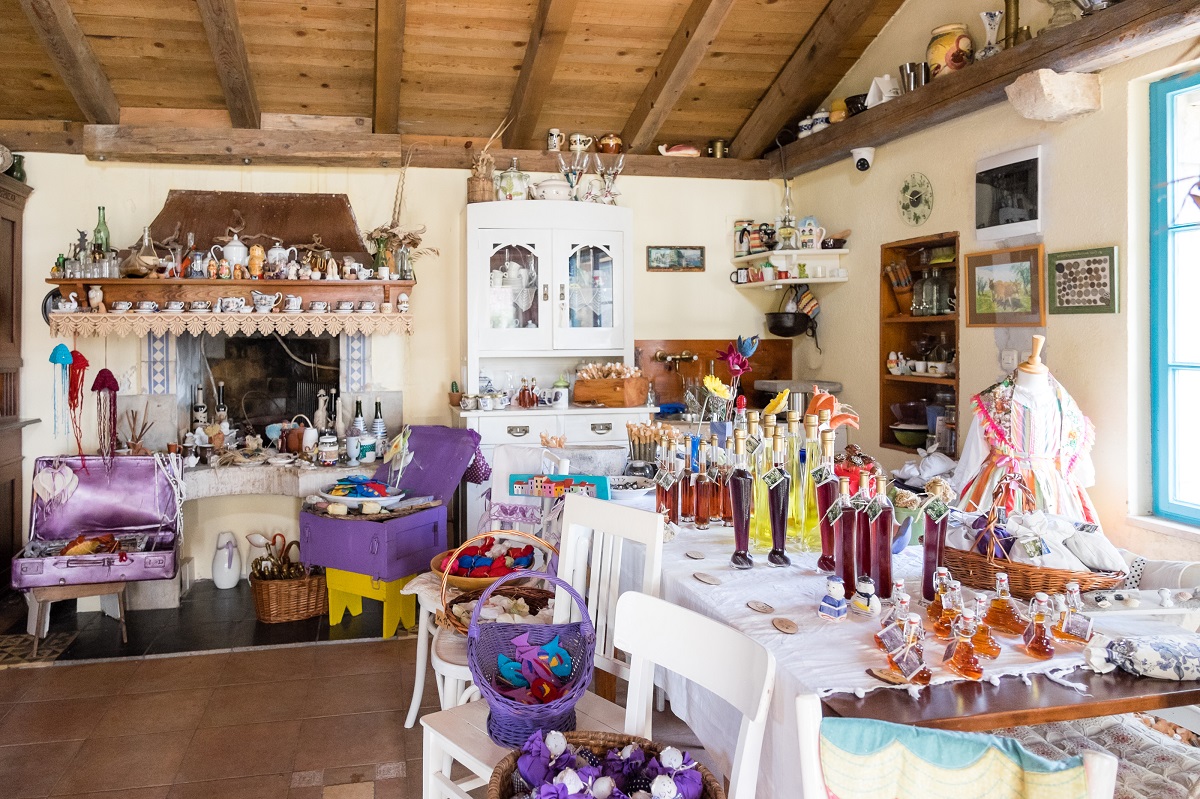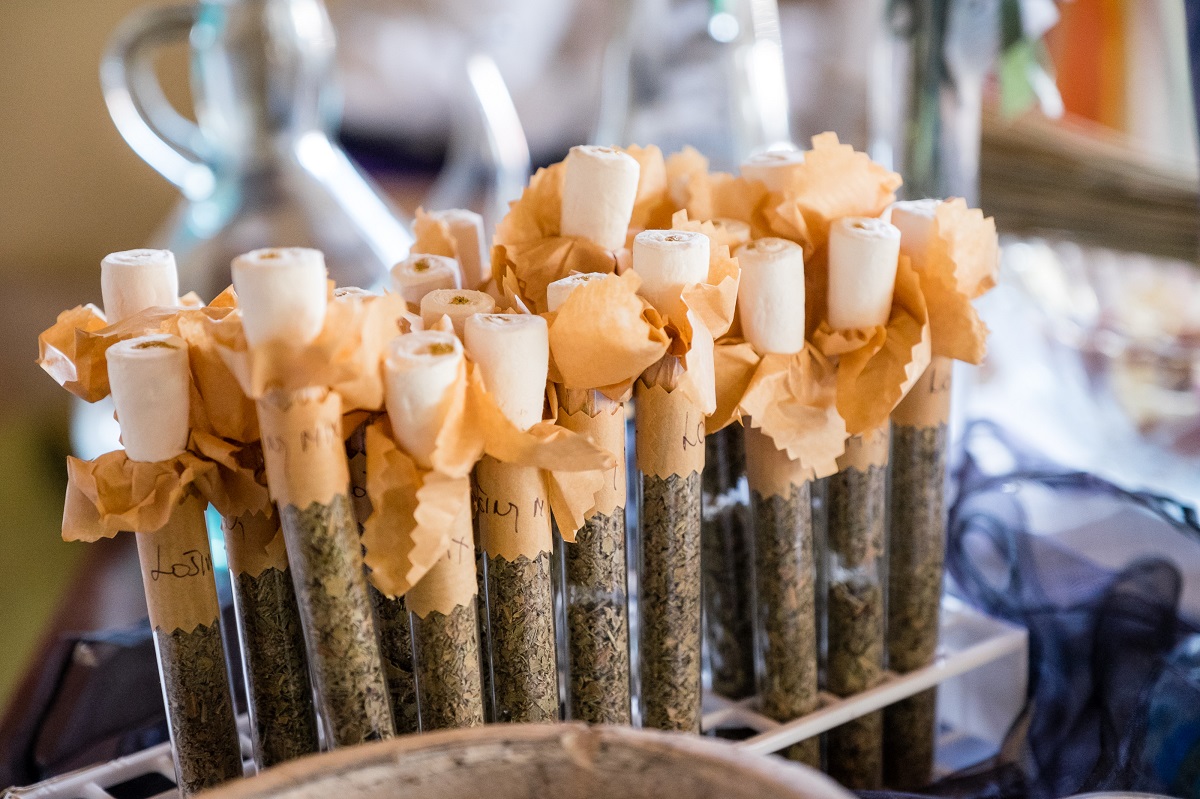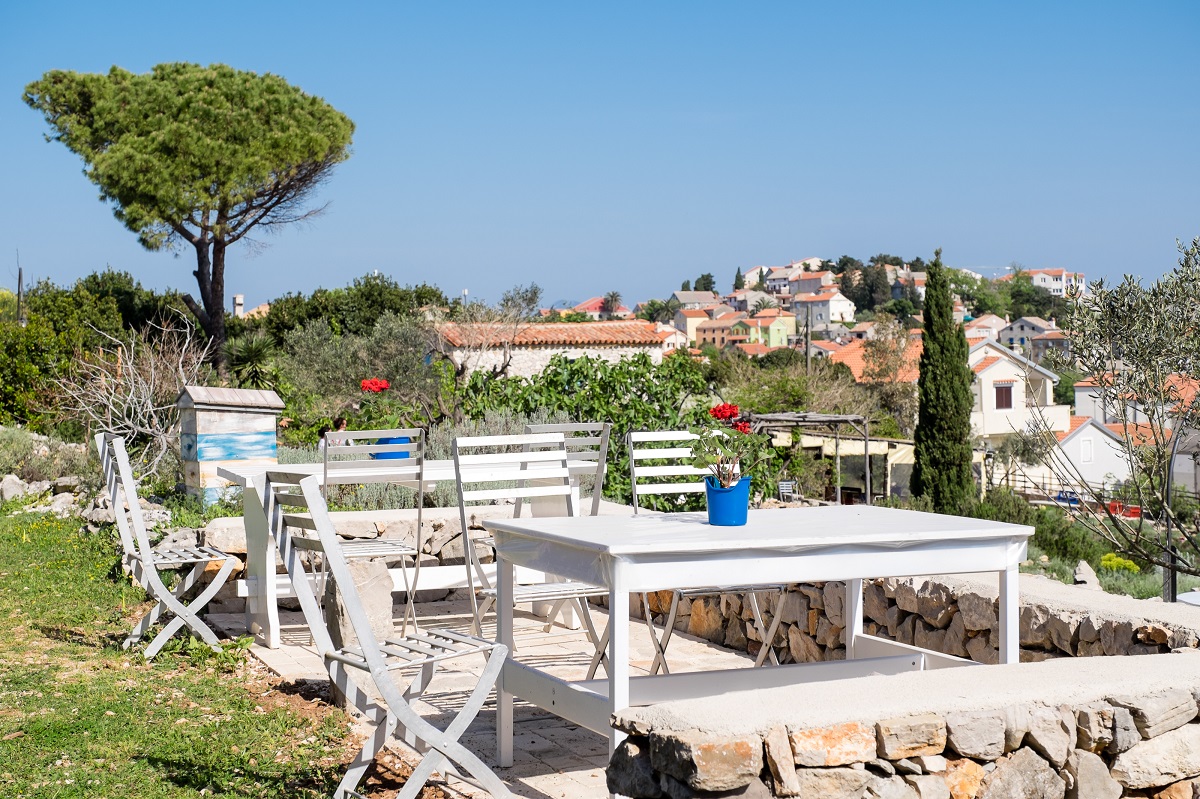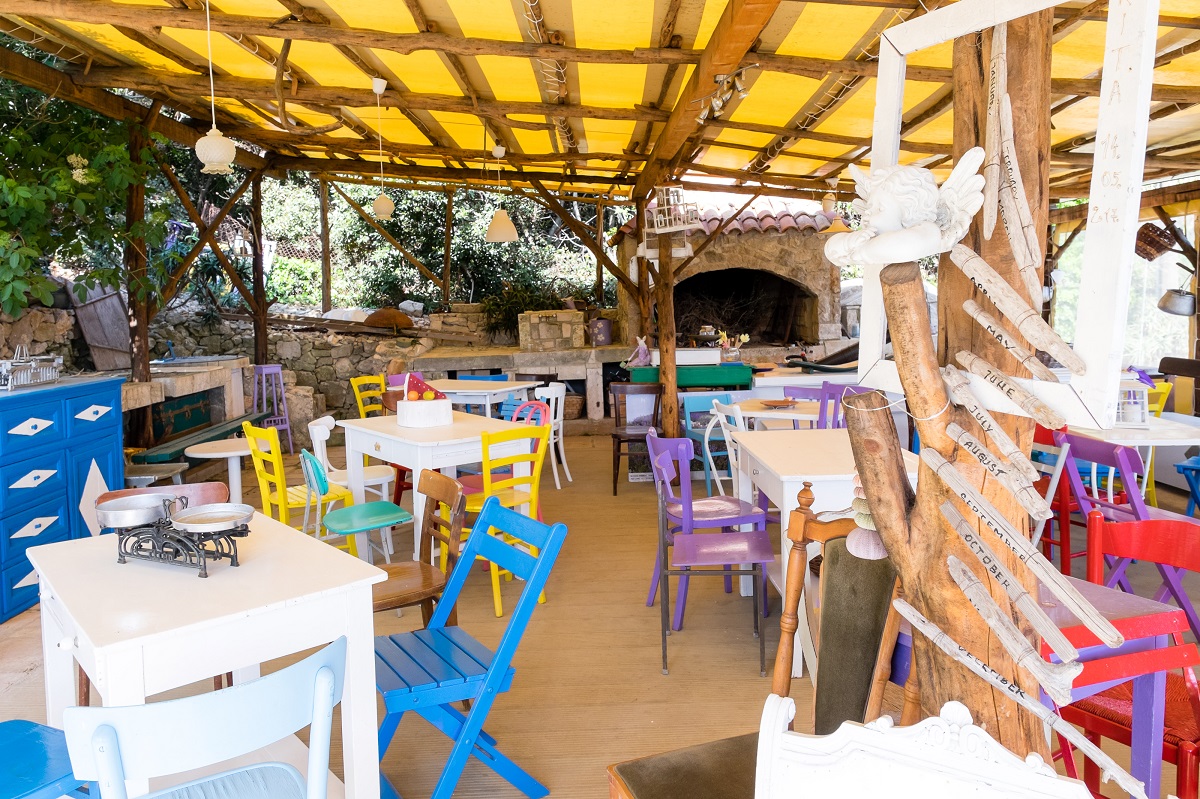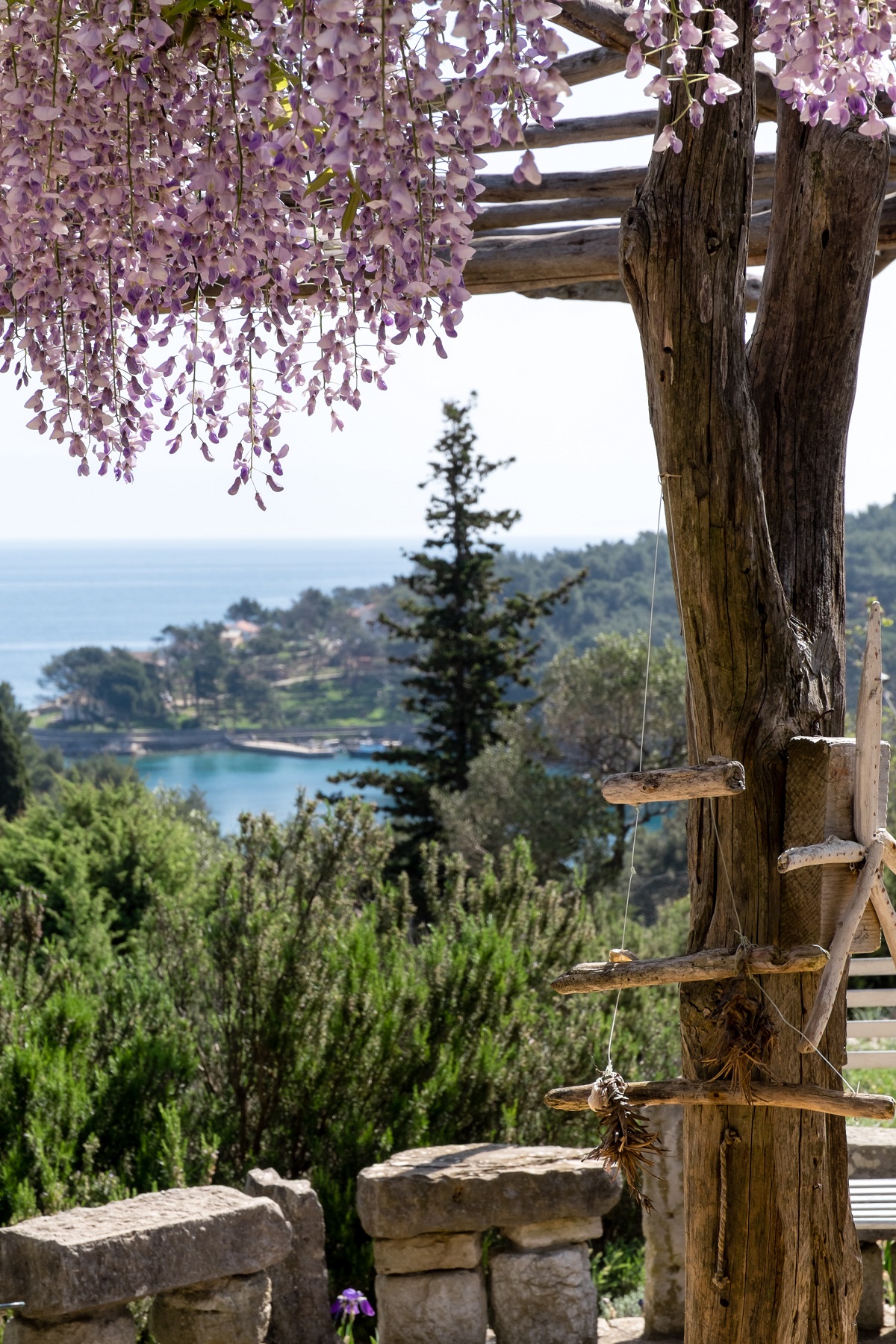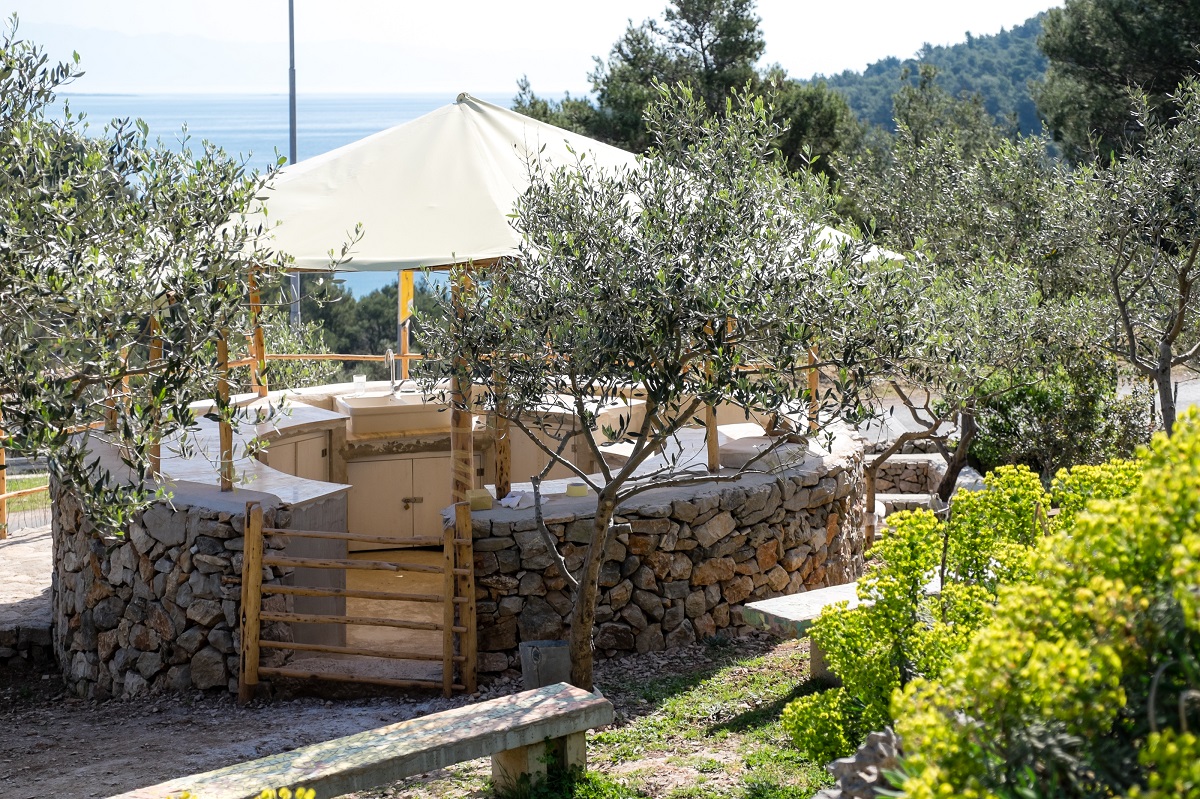 5. This island has lots more to offer. There is a 15km Go-Kart track in Lussinpiccolo, lots of trails for bikes which will take you to little hidden beaches. The most adventurous will also like the idea of renting a boat to take a trip around the islands looking for more isolated beaches. But let's not forget trekking, walking and climbing.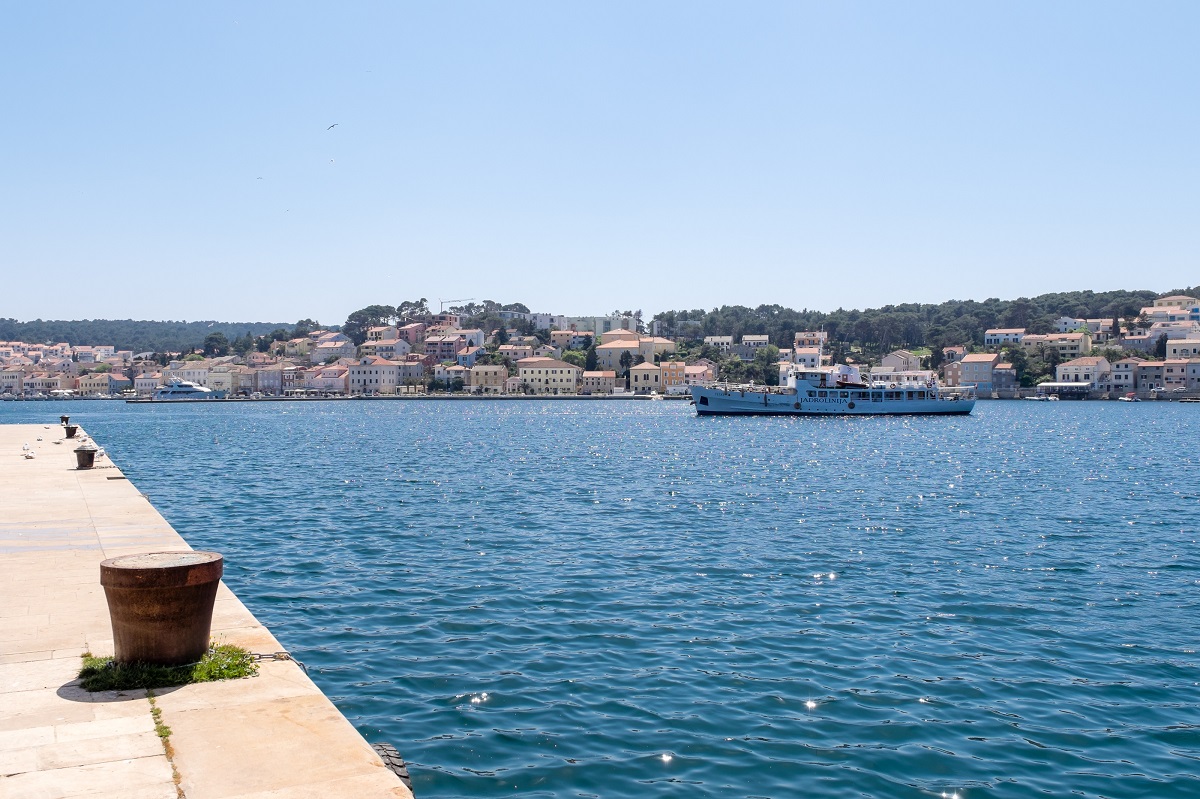 Are these few tips enough? See you soon!
Special thanks for her warm hospitality to the best and most charismatic mayor of Lussino: Ana Kucic !
Ph. Andrea Zangrando