Close your eyes and imagine a hotel fit for a king. Done? Well whatever you had imagined, I'm sure it comes nowhere close to Alhambra, a shiny hotel in Lussinpiccolo, affiliated with the prestigious hotel chain "Small Luxury Hotels of the World".
Even the structure, a building in Secession style,  will leave you breathless; this is the most "in" bay of Lussino, and it's filled with many imperial villas.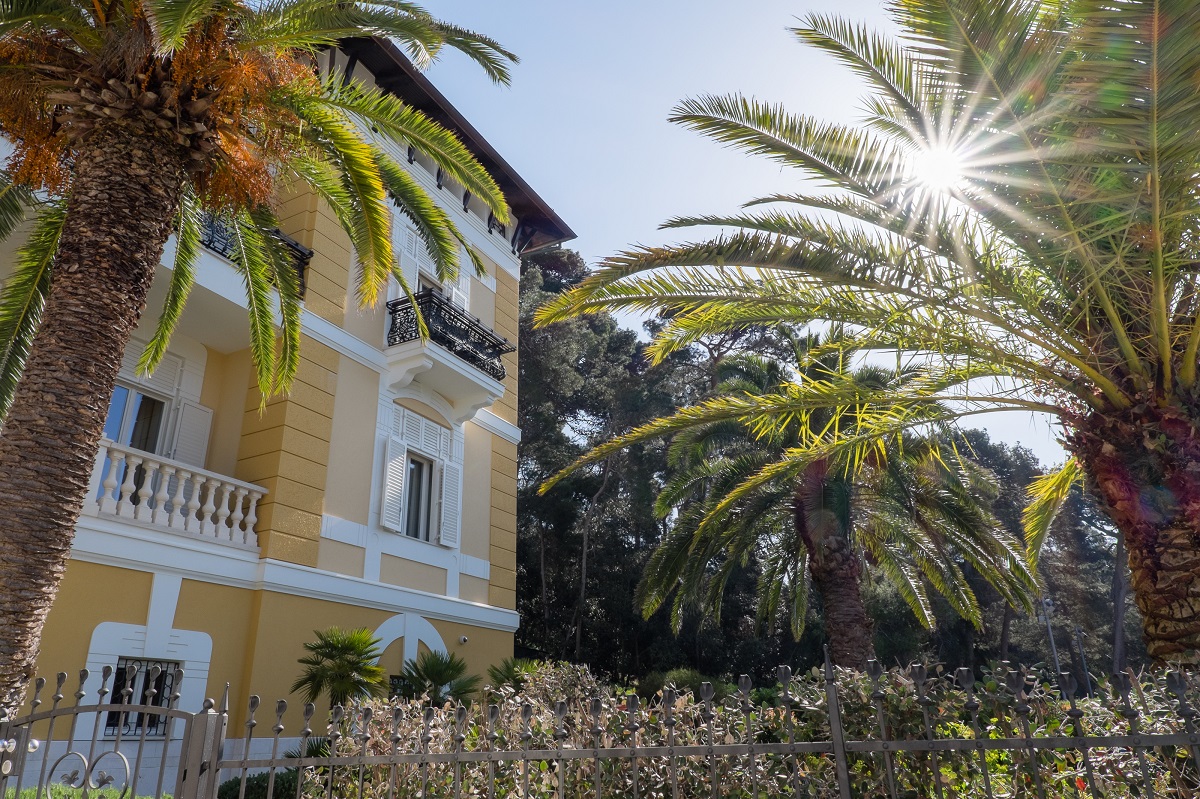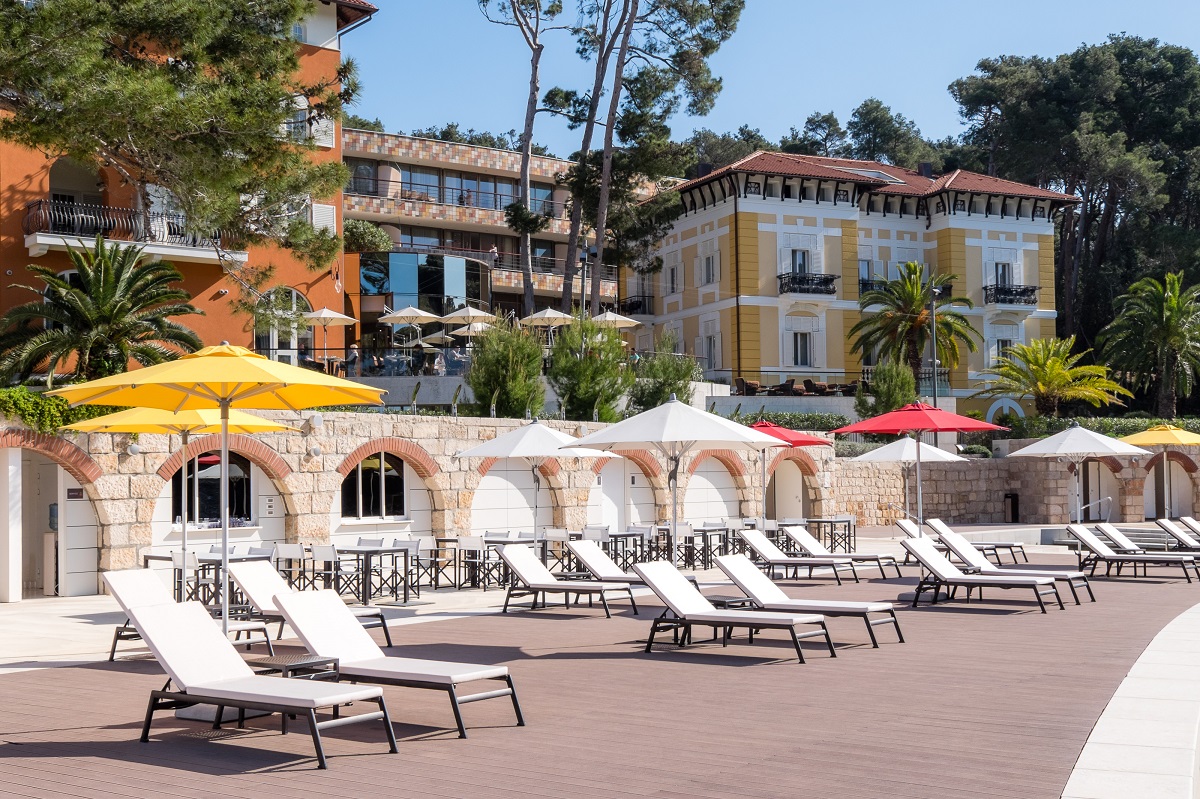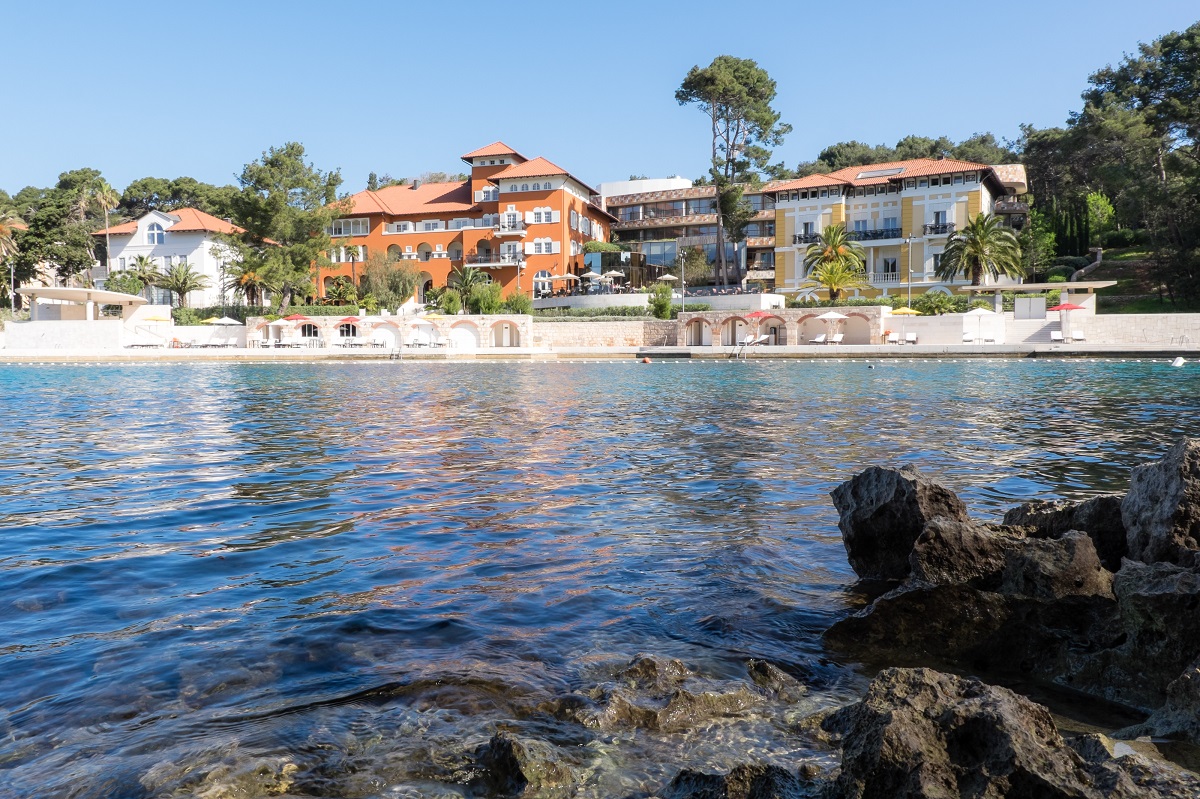 Alhambra, like the restaurant I told you about in a previous article, is built in a little corner of paradise, surrounded by century old pine trees and sheltered from the Bora, that is very strong in this area too.
I was lucky enough to stay – in a dreamlike state – for a few relaxing days in this little paradise, surrounded by green nature and blue sea. The scenery is breathtaking and you'll instantly feel more relaxed and inclined to take a long walk along these paths that go through greenery and rocky seaside.
But that's not all. The hotel will welcome you like a soft and warm hug; every wish is already granted by the incredible staff of Alhambra, which you have the feeling can almost read your mind.
As soon as I drive into the parking lot I'm greeted by the concierge, who helps me with my luggage and will also be a great help to me at the end of my holiday. But you'll have to wait a little more to hear that story.
The hall is modern and filled with the most pleasant flower scents and it has the most incredible view over the sea through its large glass windows; I suggest you take your time to admire this wonderful view before you check in to the hotel (the leather armchair are incredibly comfortable!).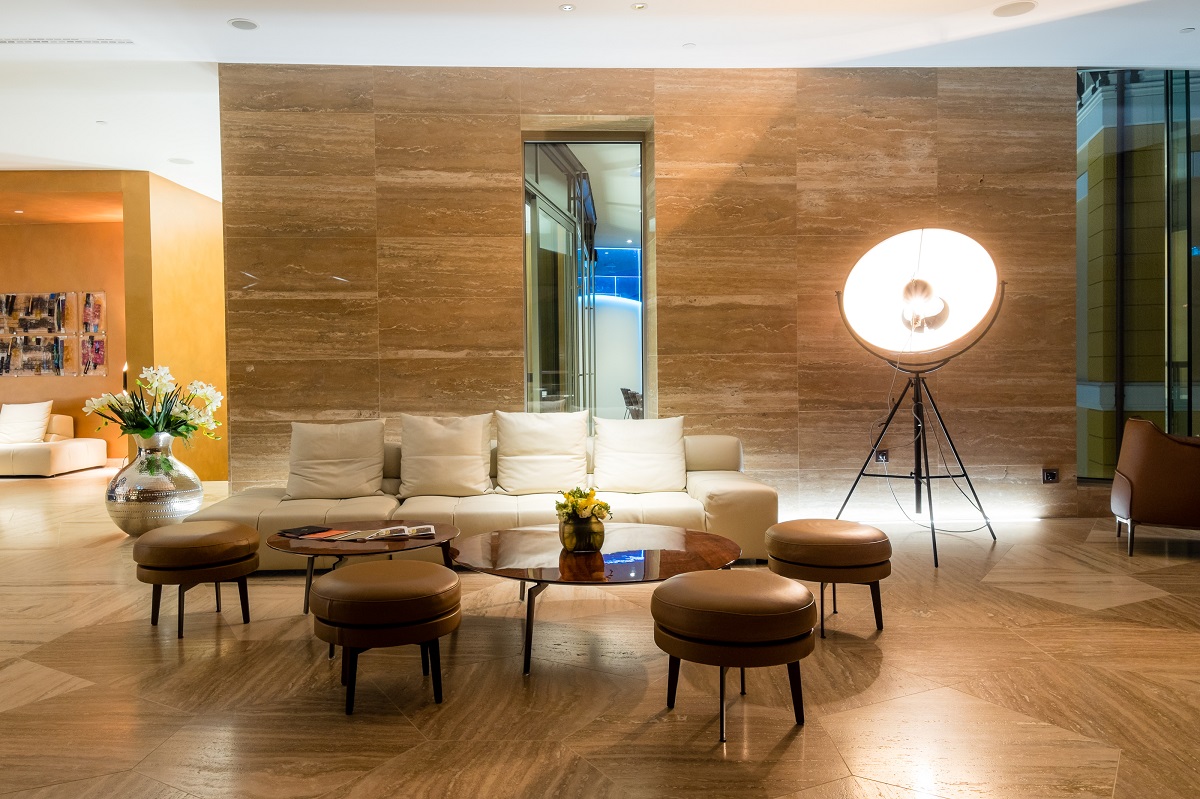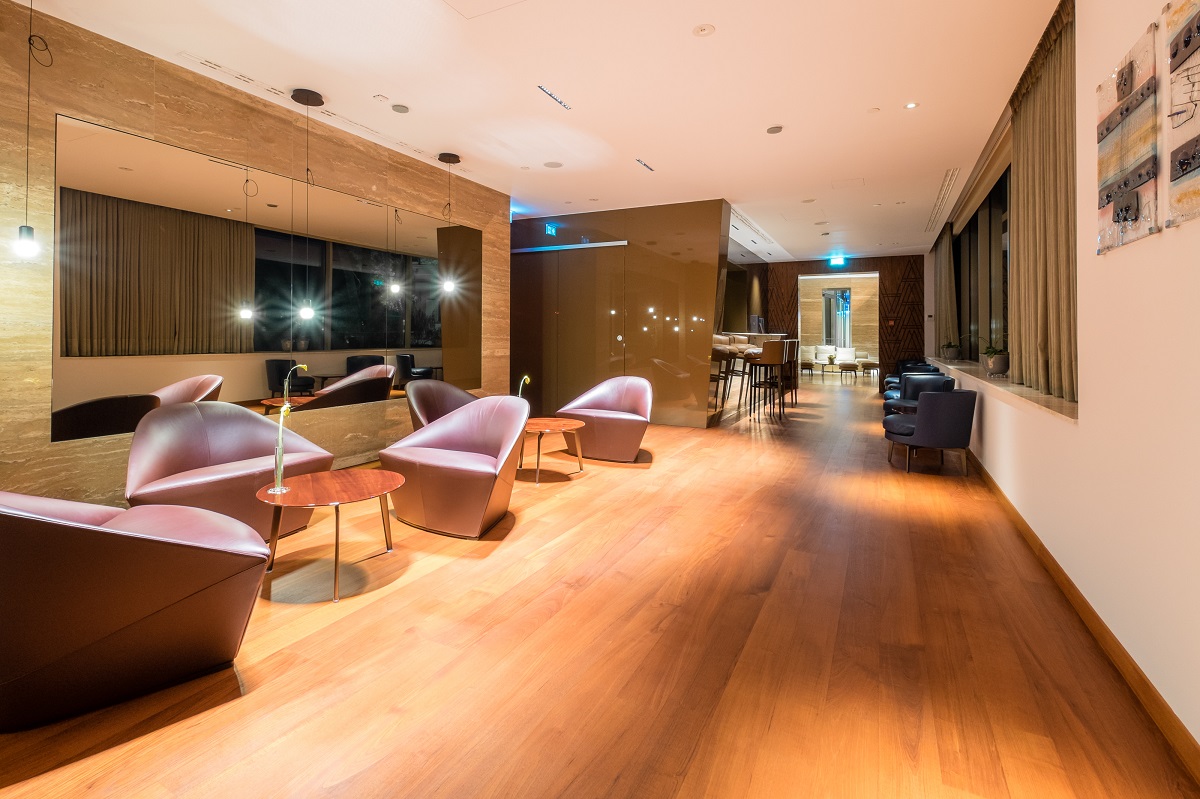 I'll let the photographs speak for themselves or as usual I'll write a poem about how beautiful and refined this hotel is!
I'm shown to my room by a kind young woman that describes all the hotel services: adjustable lights according to the atmosphere you prefer, free mini bar, a welcome dish of fruit and almonds, adjustable air conditioning, mini screens with the weather report for your excursions and a number which is active 24h for any request. What else? I sit on the king-size bed which is large enough for four people! A dream!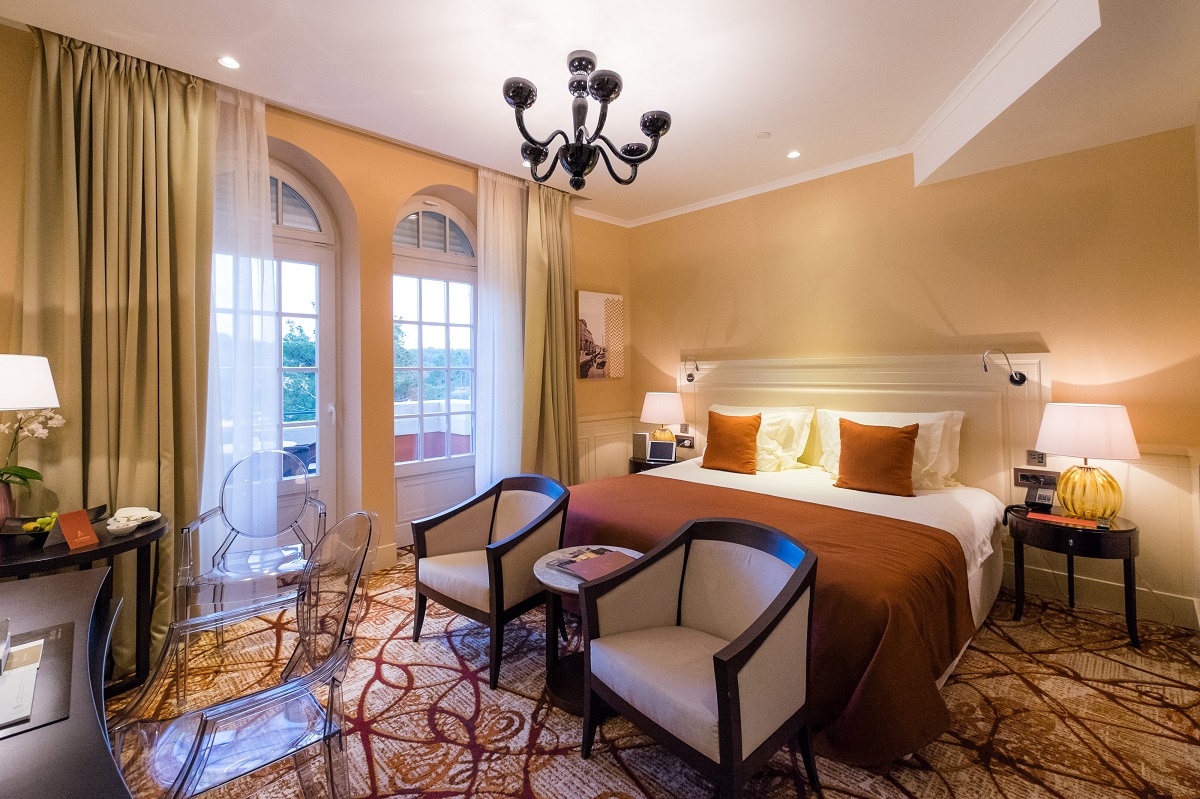 Even better than a dream. There's a terrace with your breakfast table, light filtering through the curtains and reflecting off the lovely blue of the sea … a marble bathroom with an enormous bath tub. I've barely had time to look at it and I've already filled it with water and bath soap, with the lovely scent of their courtesy line designed by Ferragamo 🙂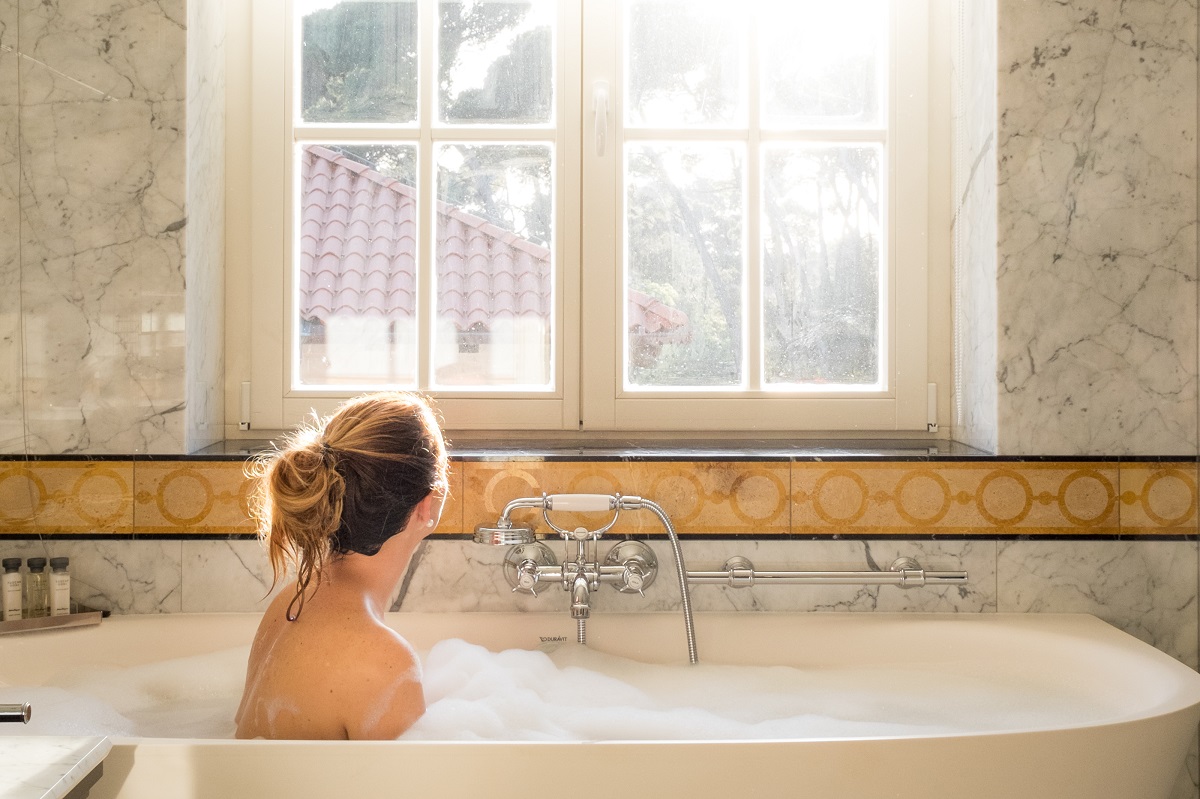 But the surprises are not over yet. Could I miss out on their SPA and Wellness centre? Obviously not. In a flash I've already booked a relaxing bath with Tibetan bells (one of my favorite treatments) and a relaxing massage. After a long drive I feel I deserve a treat.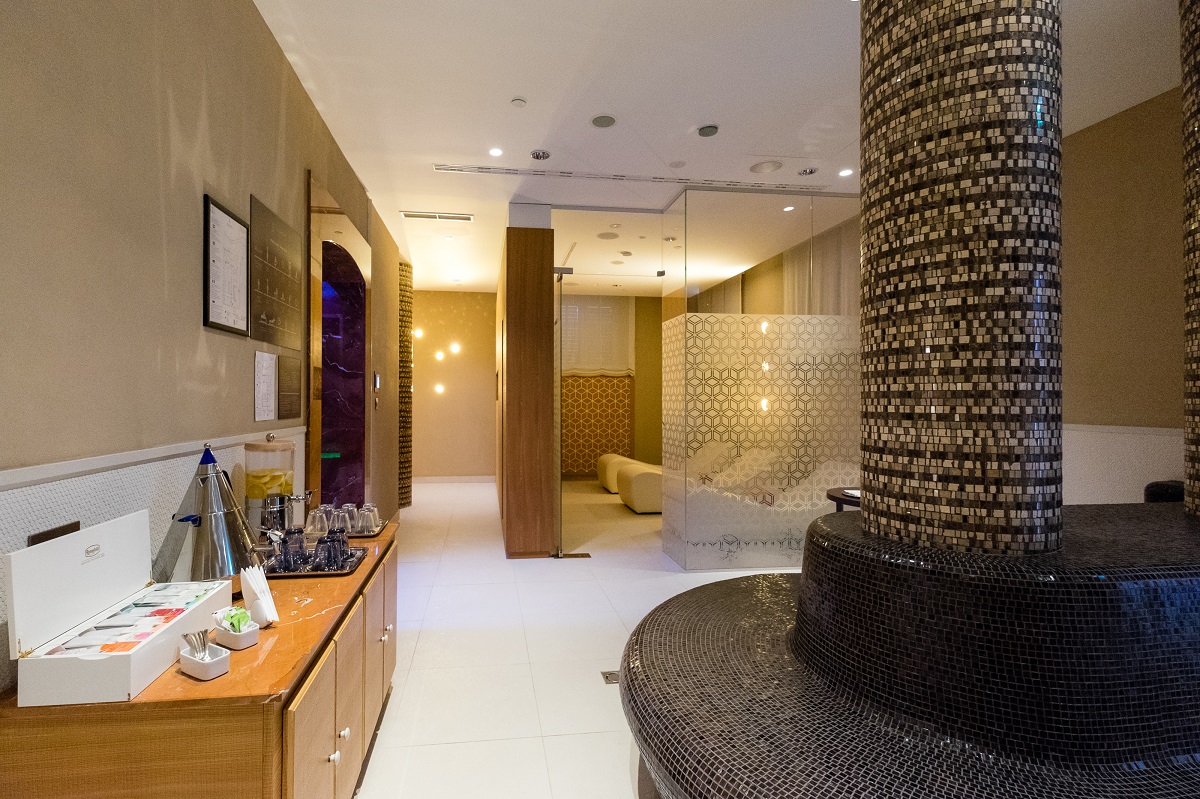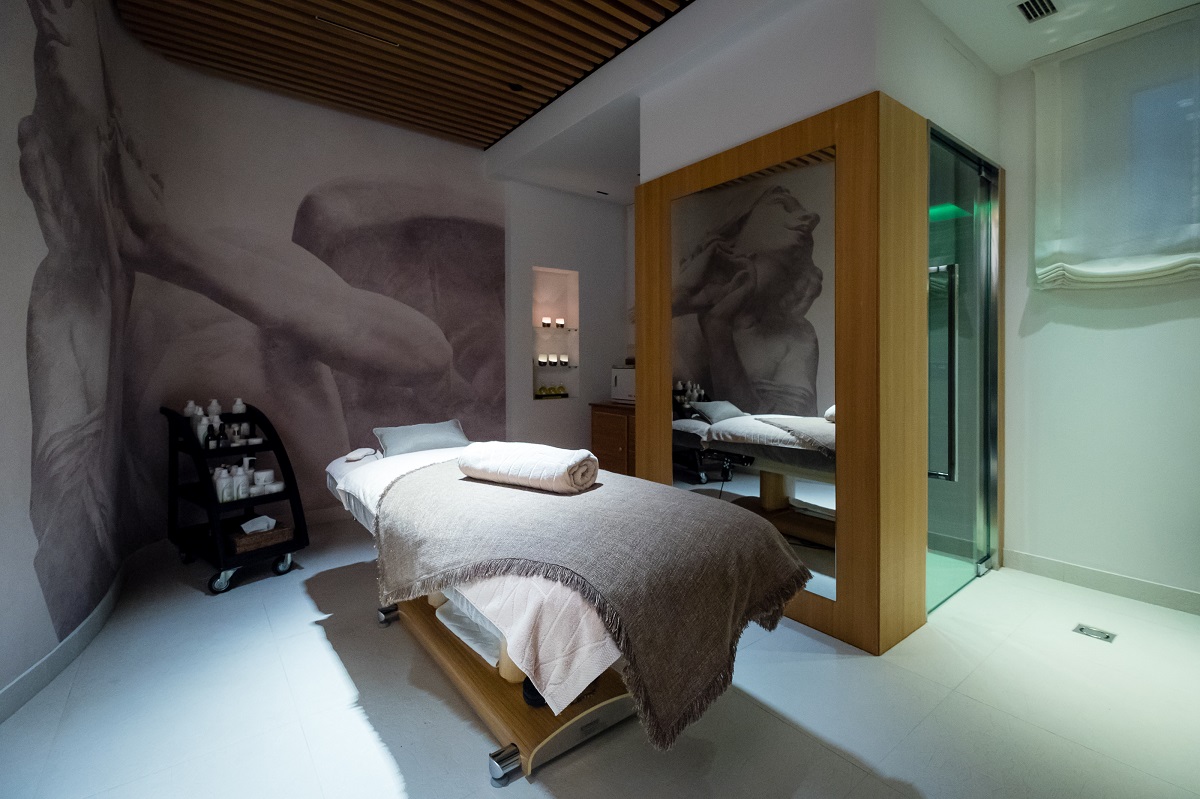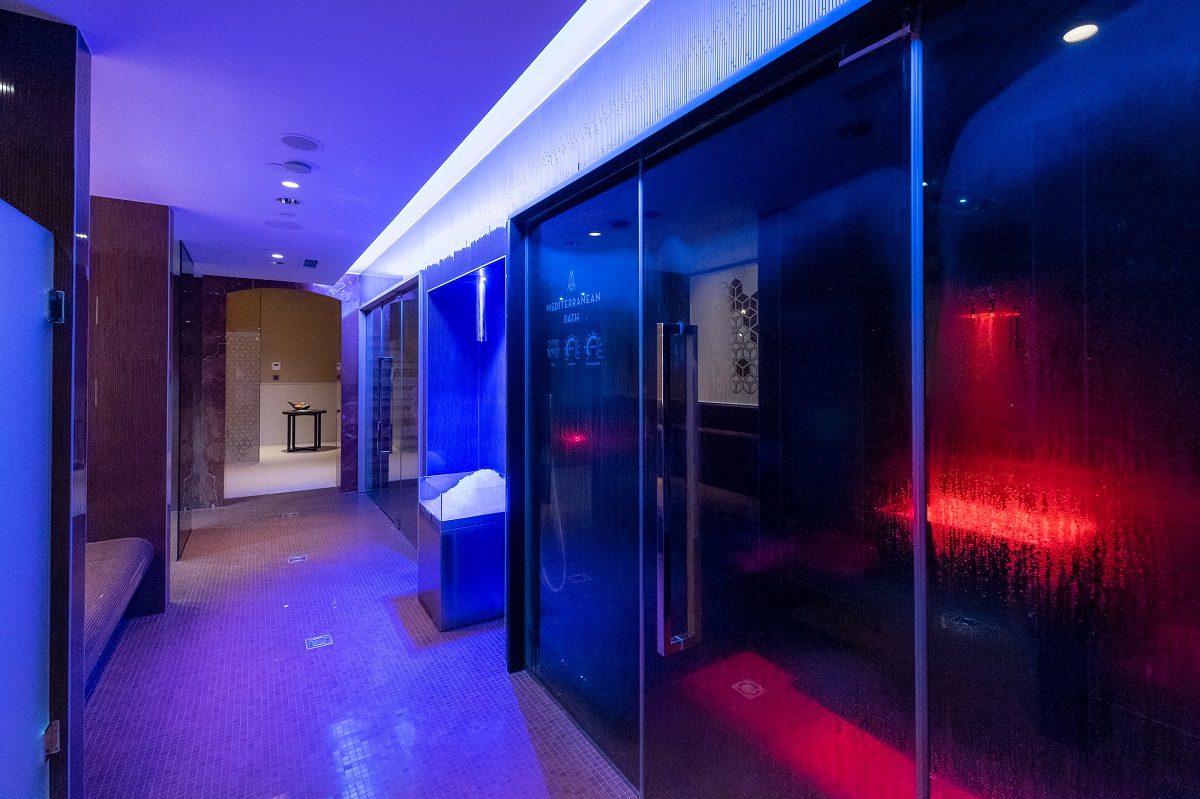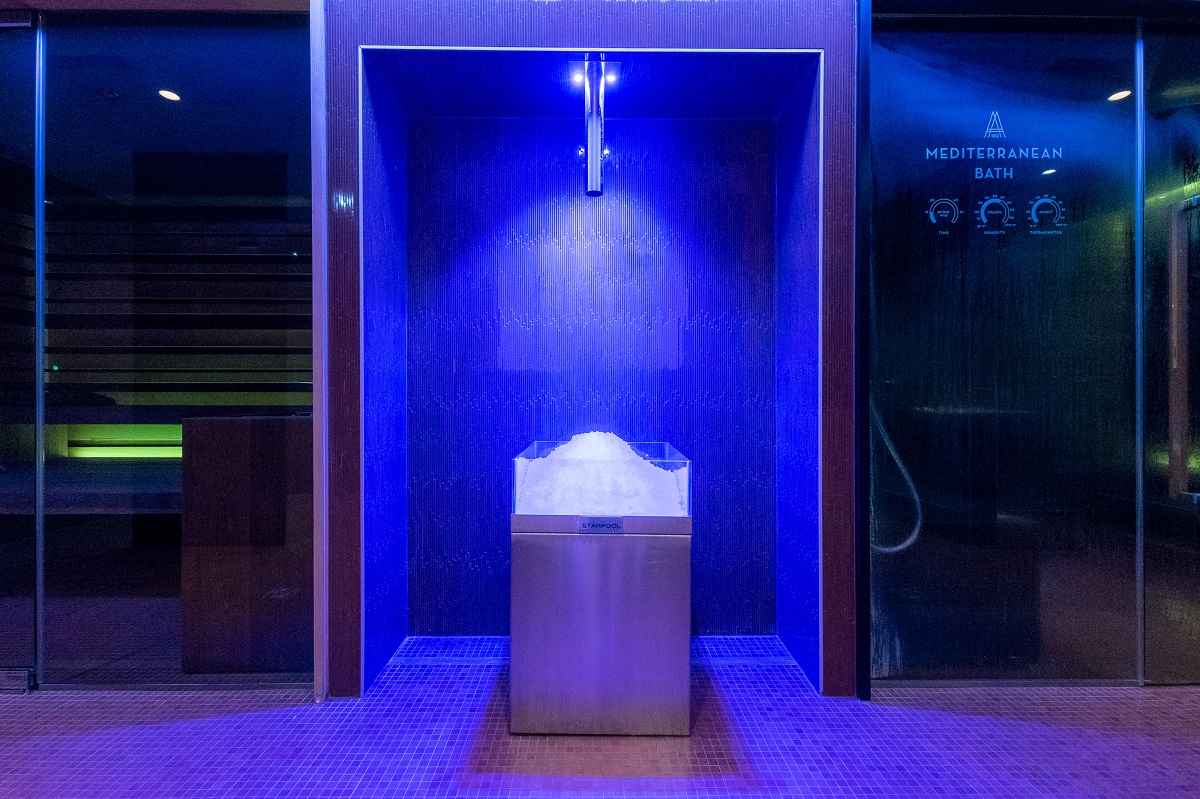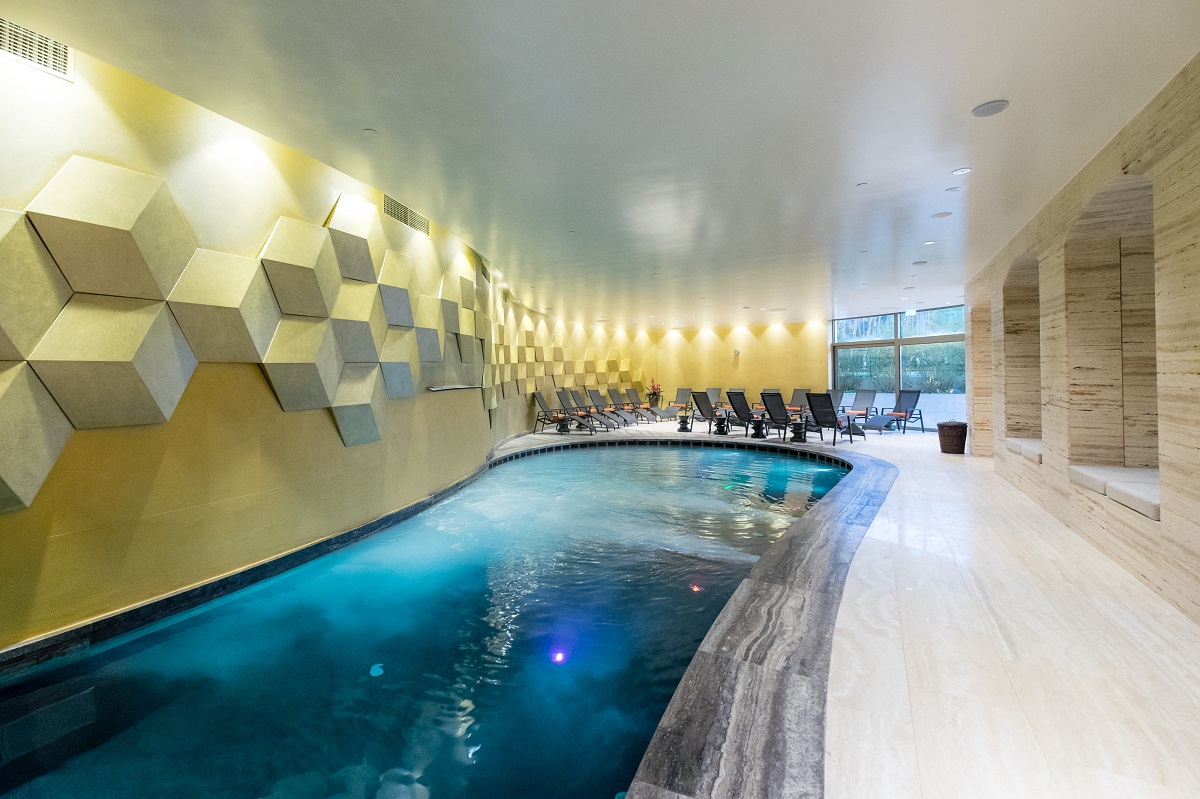 Wonderful. Impeccable. And I even had a manicure 🙂
The hotel also has an indoor swimming pool, a Turkish bath, sauna, a relax area and a gym. What about a private beach with sun beds and umbrellas? They have it. Just think of anything you need…They'll have it.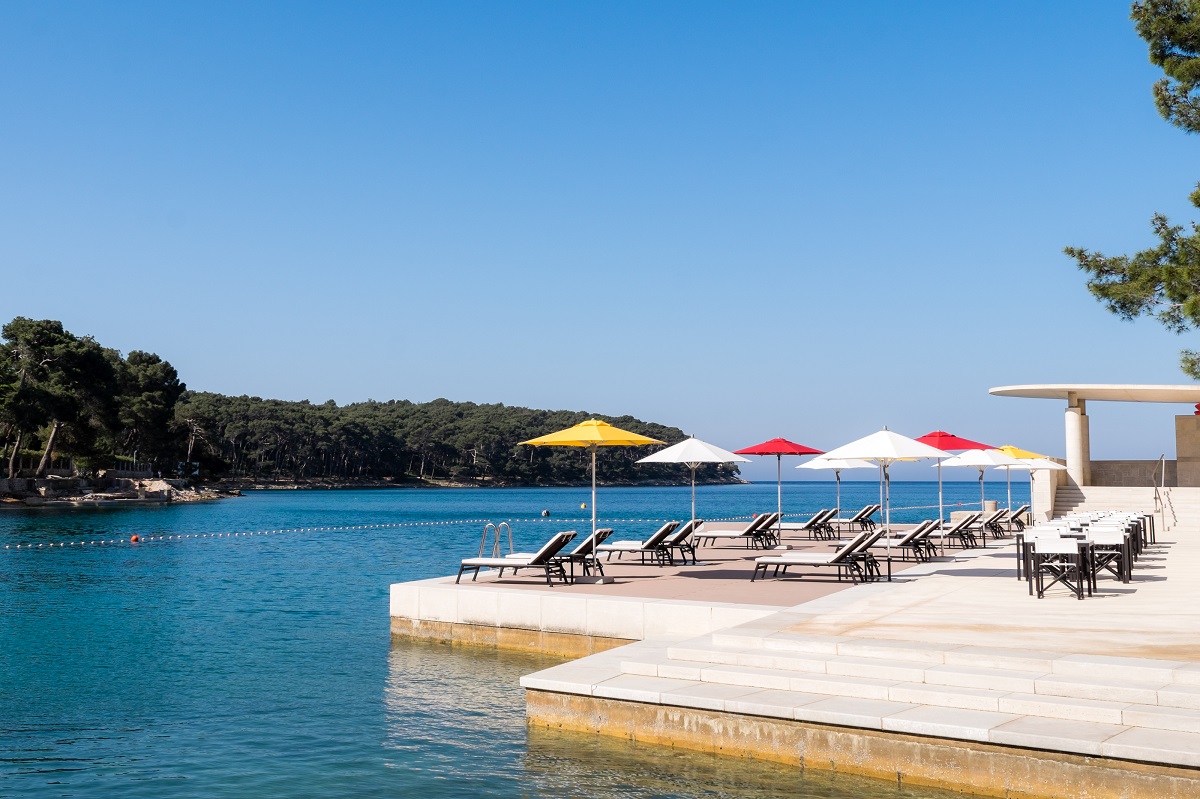 I'm sorry but I'm not done yet. Such an excellent hotel also has to have an excellent restaurant. And I'm sure Alhambra can read my mind because their restaurant is non other than "Alfred Keller", a restaurant which is part of the prestigious guide "Gault & Millau" with two hats!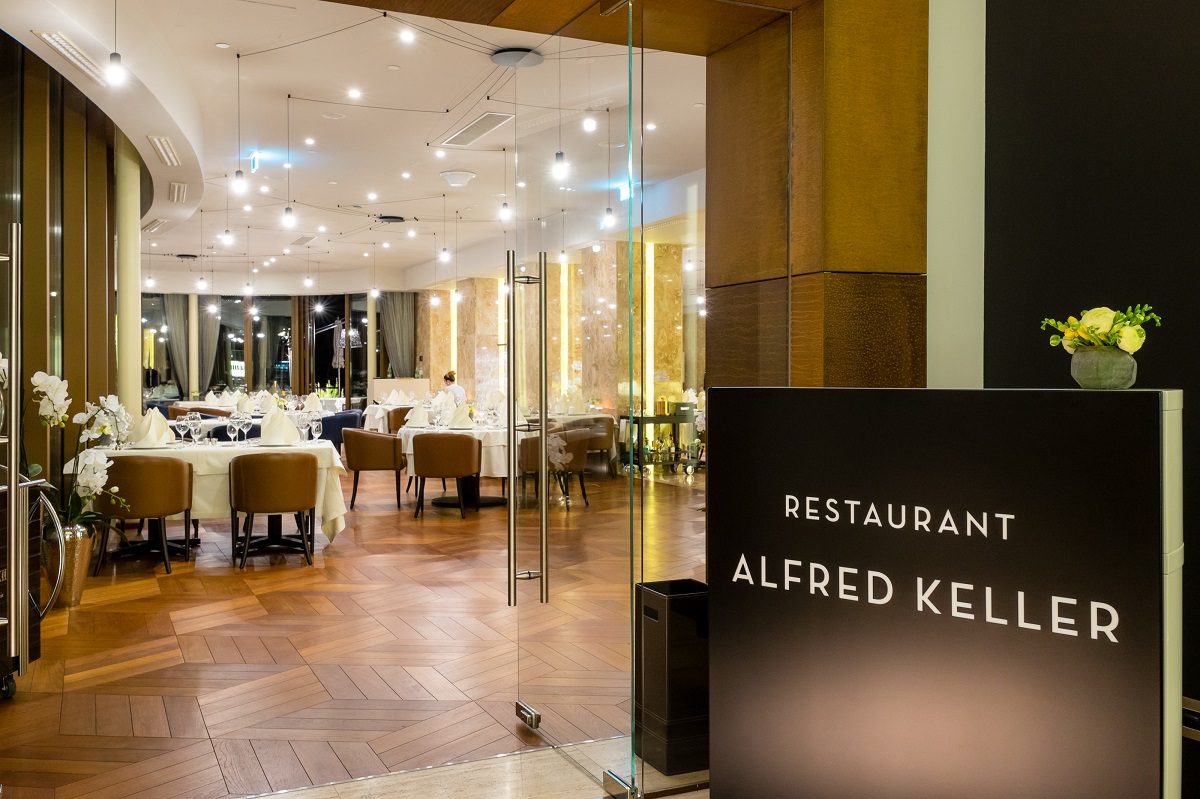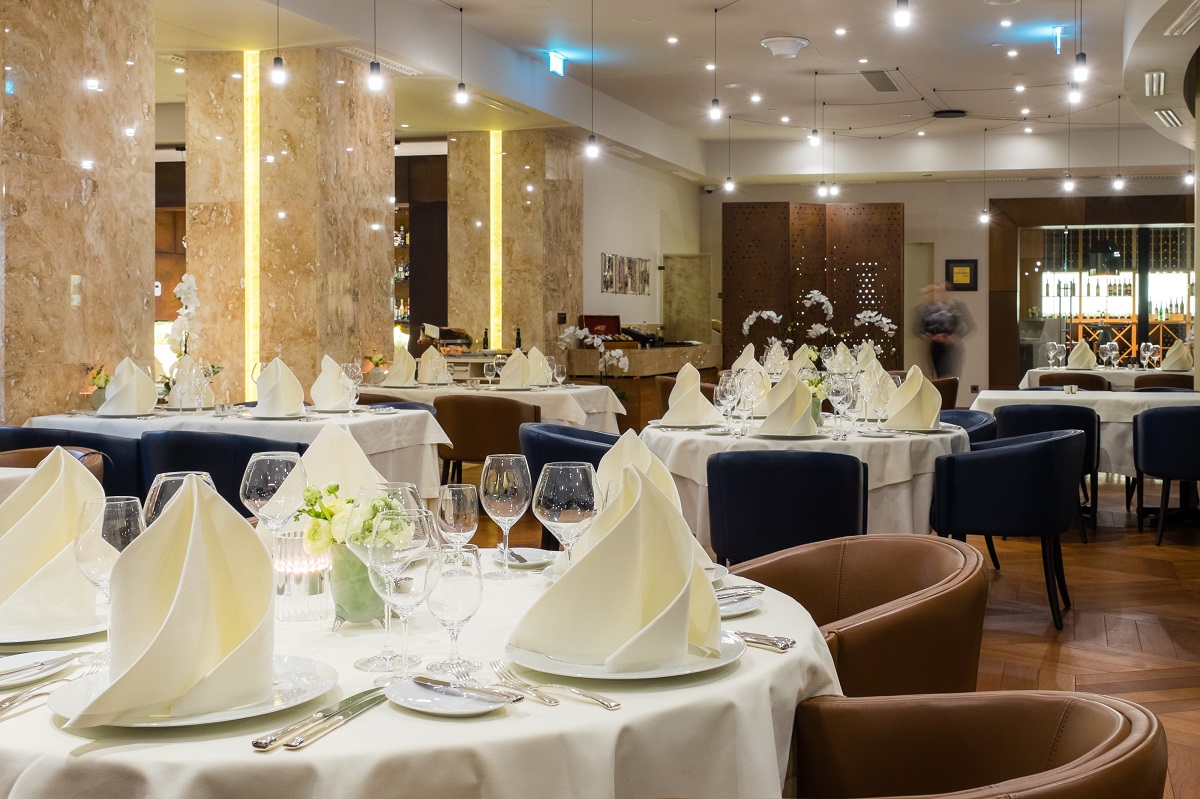 Here, accompanied by the notes of a piano, I was treated to an excellent and very elegant dinner, all made with local products.
Marinated adriatic fish fillet with rucola,onion e vinegar. Rooster clear soup, vegetables and pasta. Potato pureè with truffe, cuttlefish tagliatelle and chiken jus. Ravioli filled with cottage cheese"skuta" and Losinj's asparagus. Poached adriatic fish fillet with leafy vegetables and potato.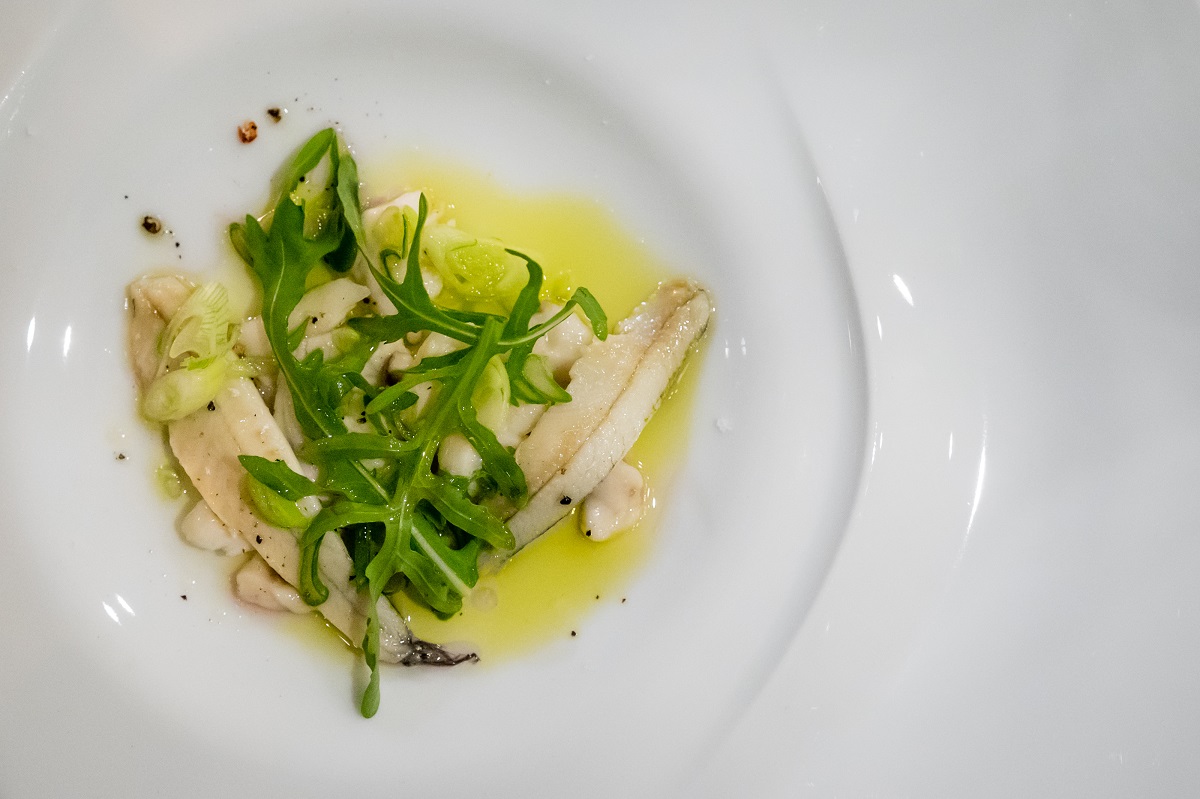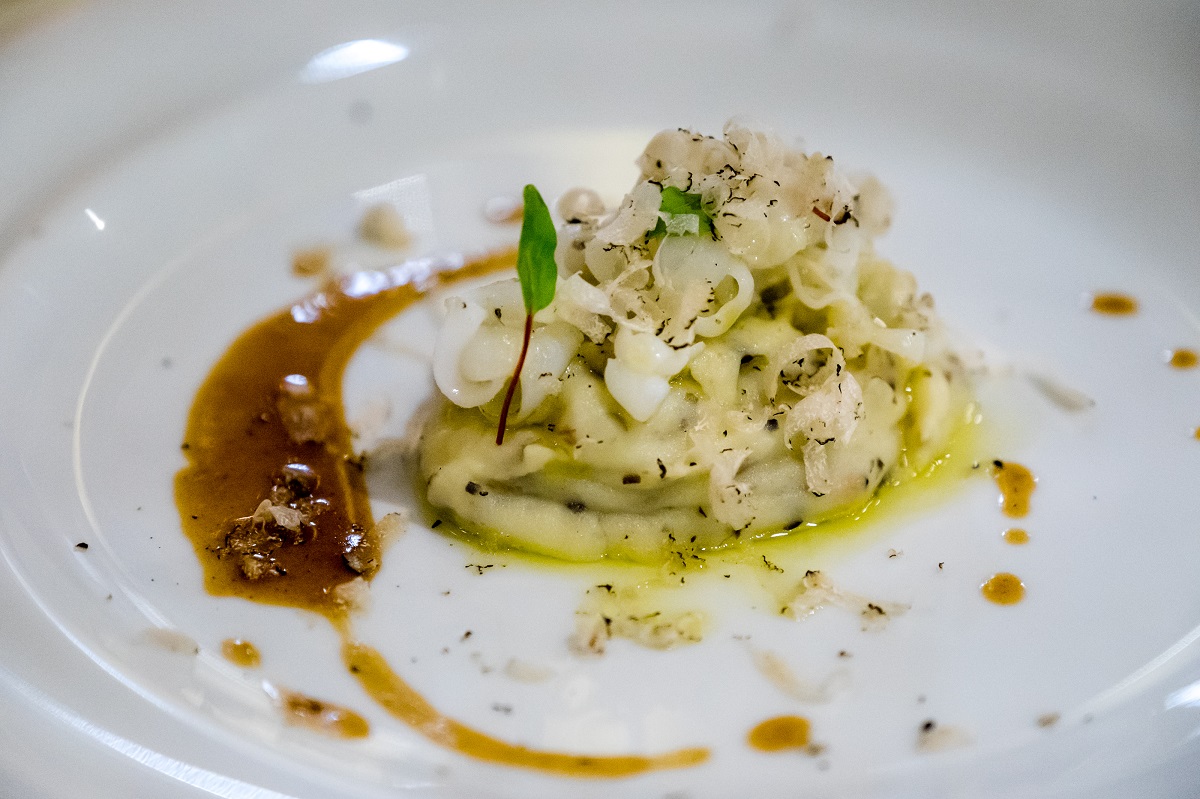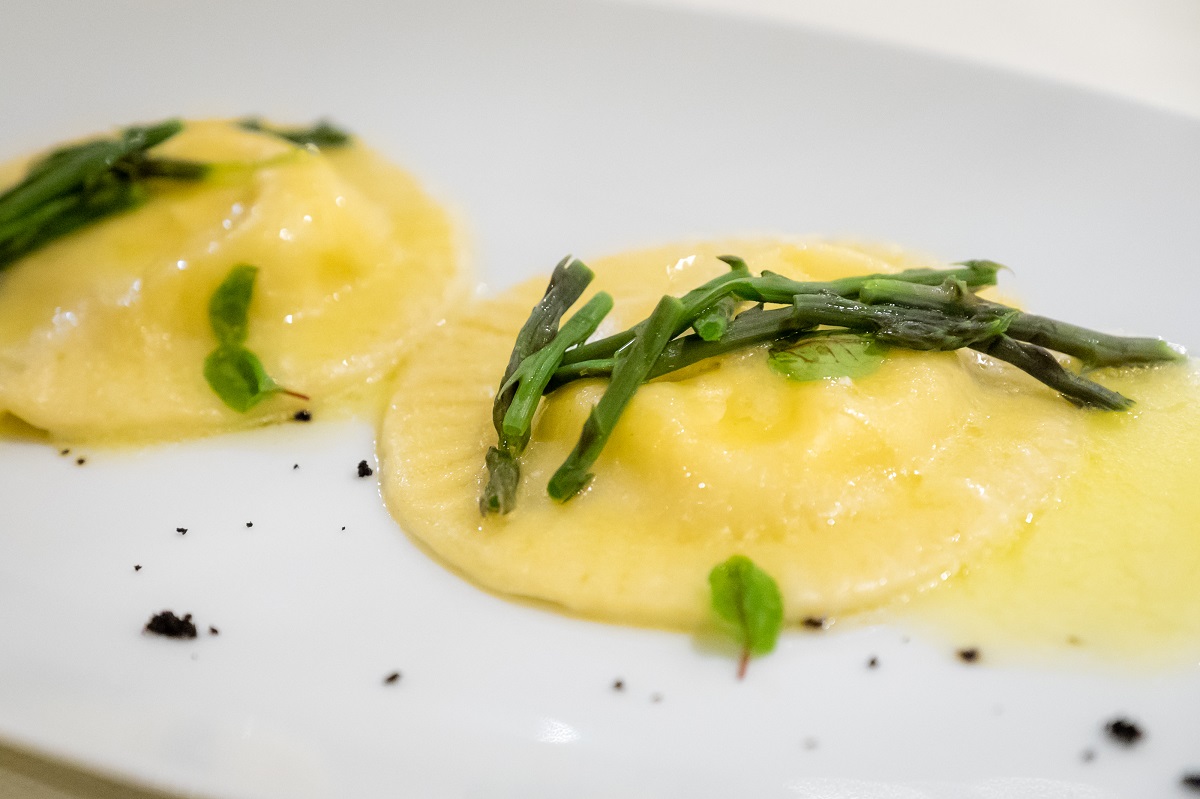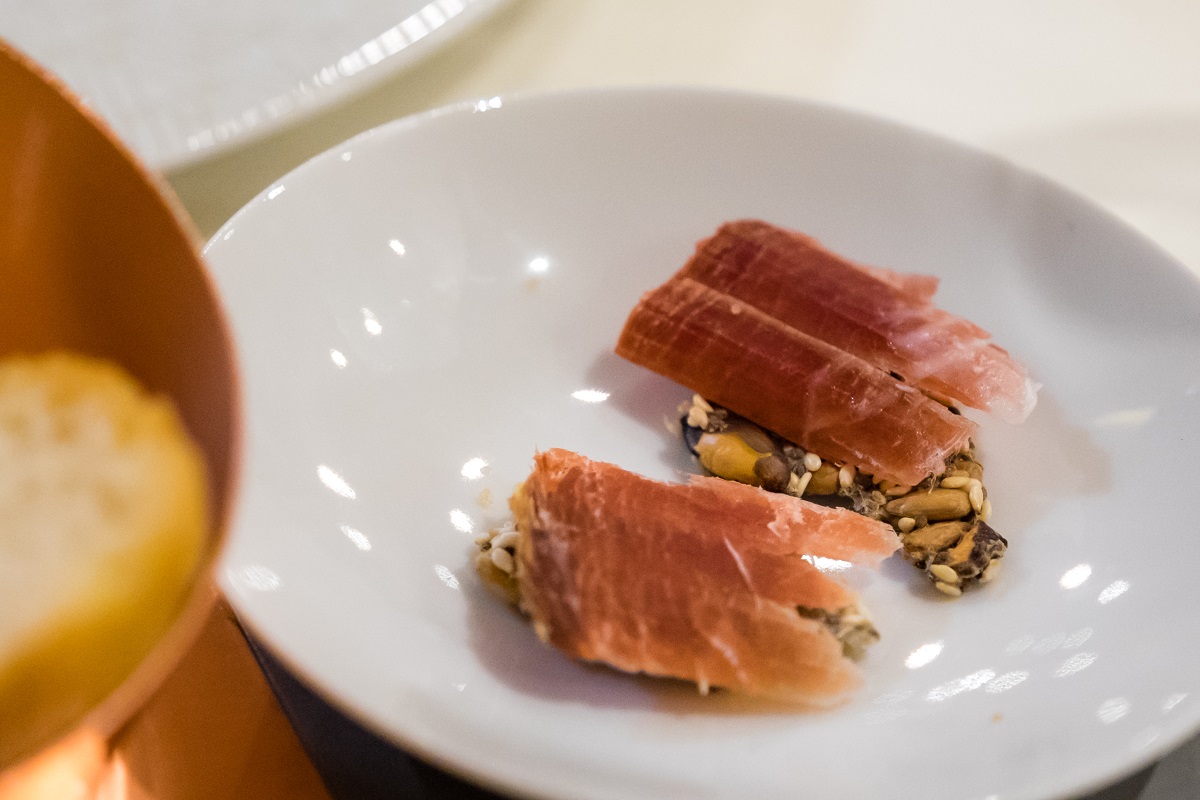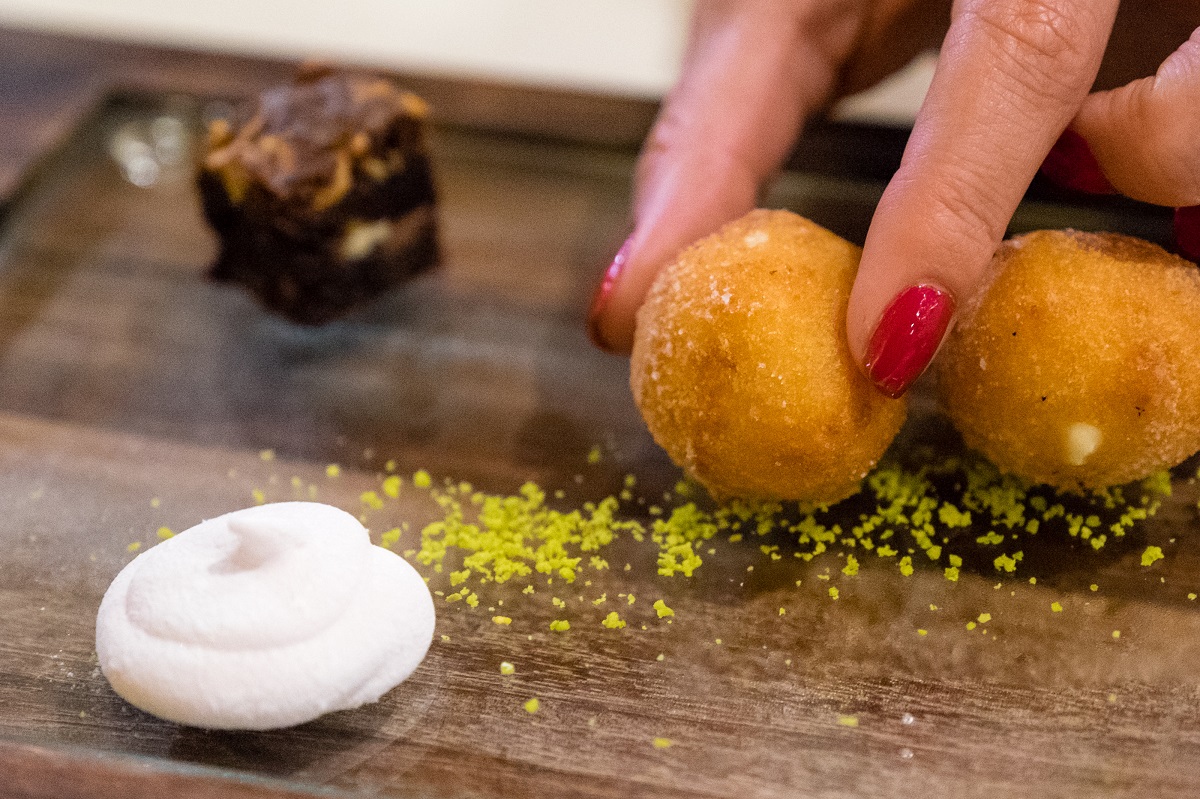 Veal liver, veal jus, pear and croquette of fresh cow cheese. Choccolate quenelle, currant gele and yogurt sponge. Petit four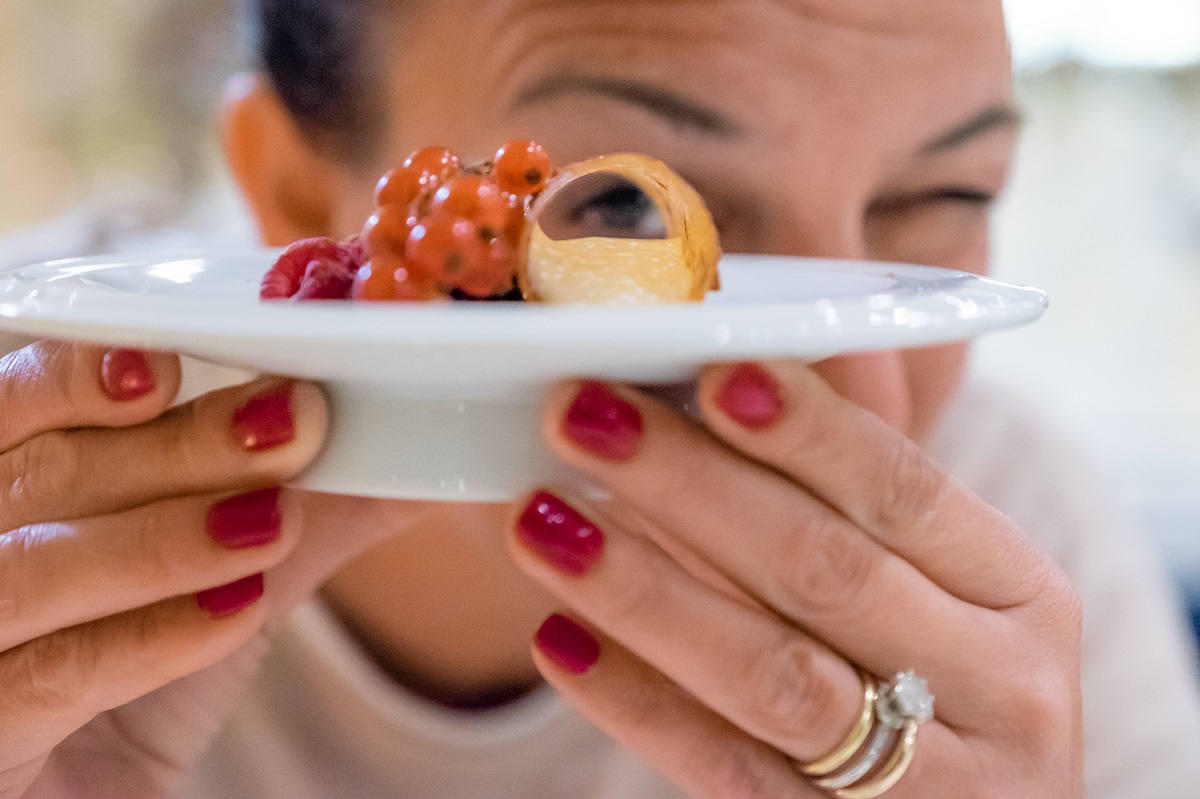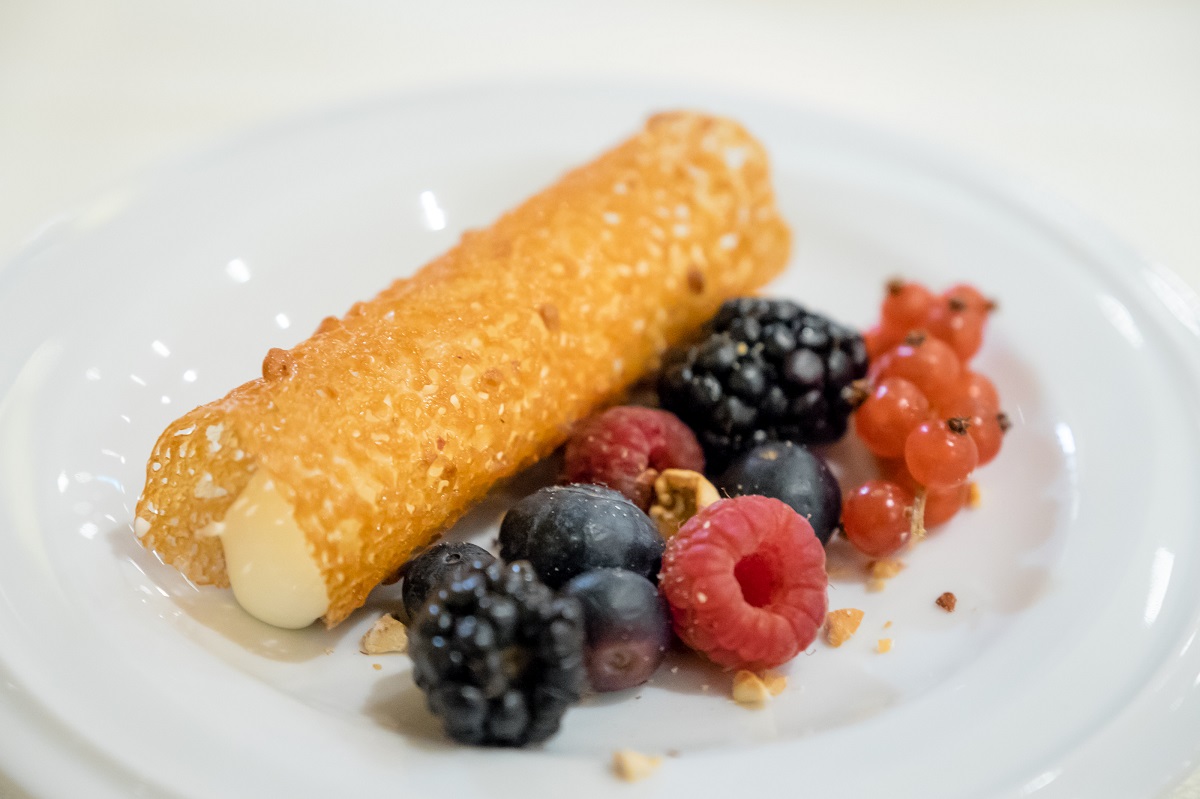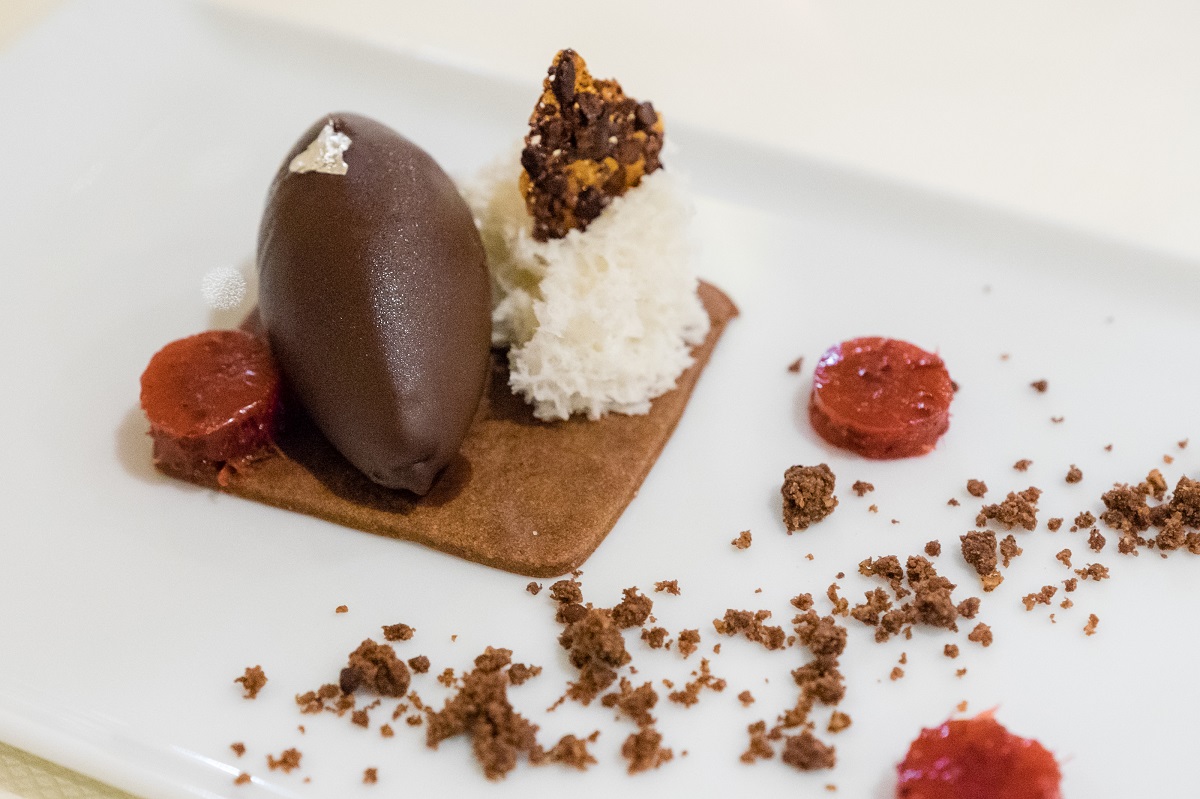 Everything was accompanied by incredible wine; the wine cellar of the restaurant has over 350 labels!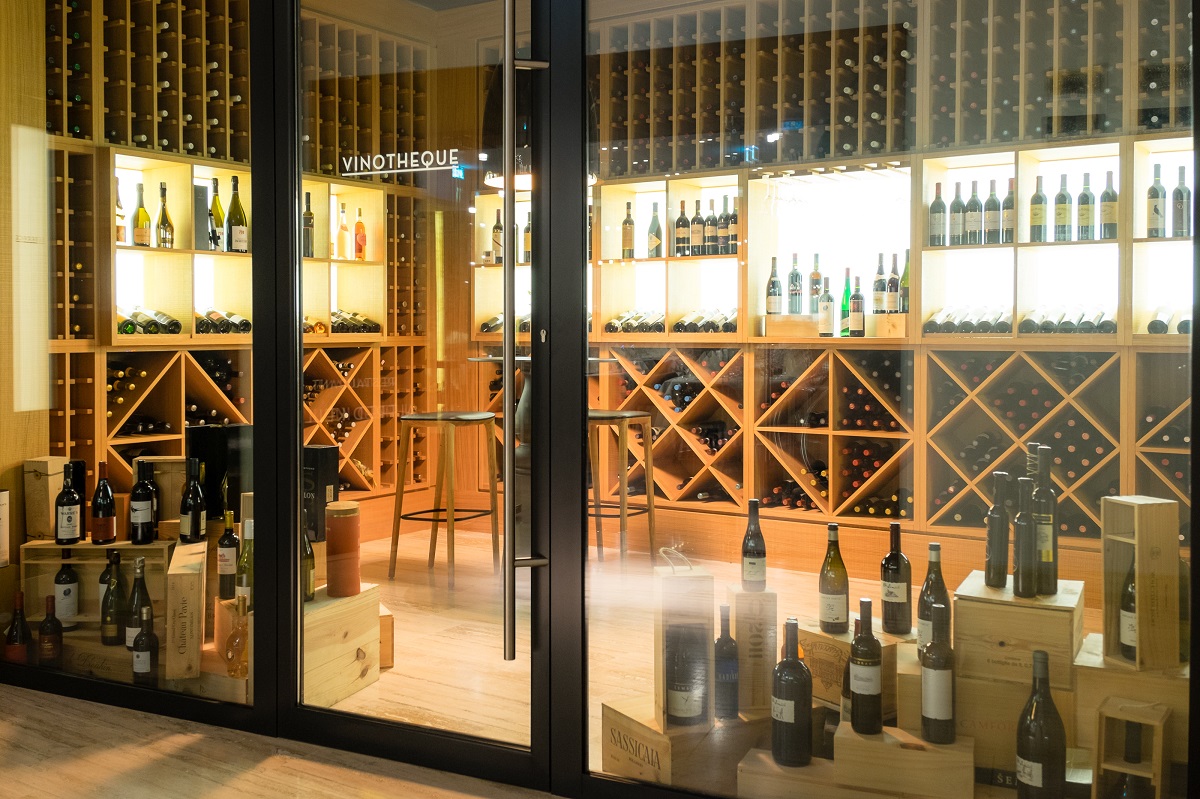 And one last thing: every morning "Alfred Keller" will serve an excellent à la carte breakfast. Impeccable as was the service. And talking about that…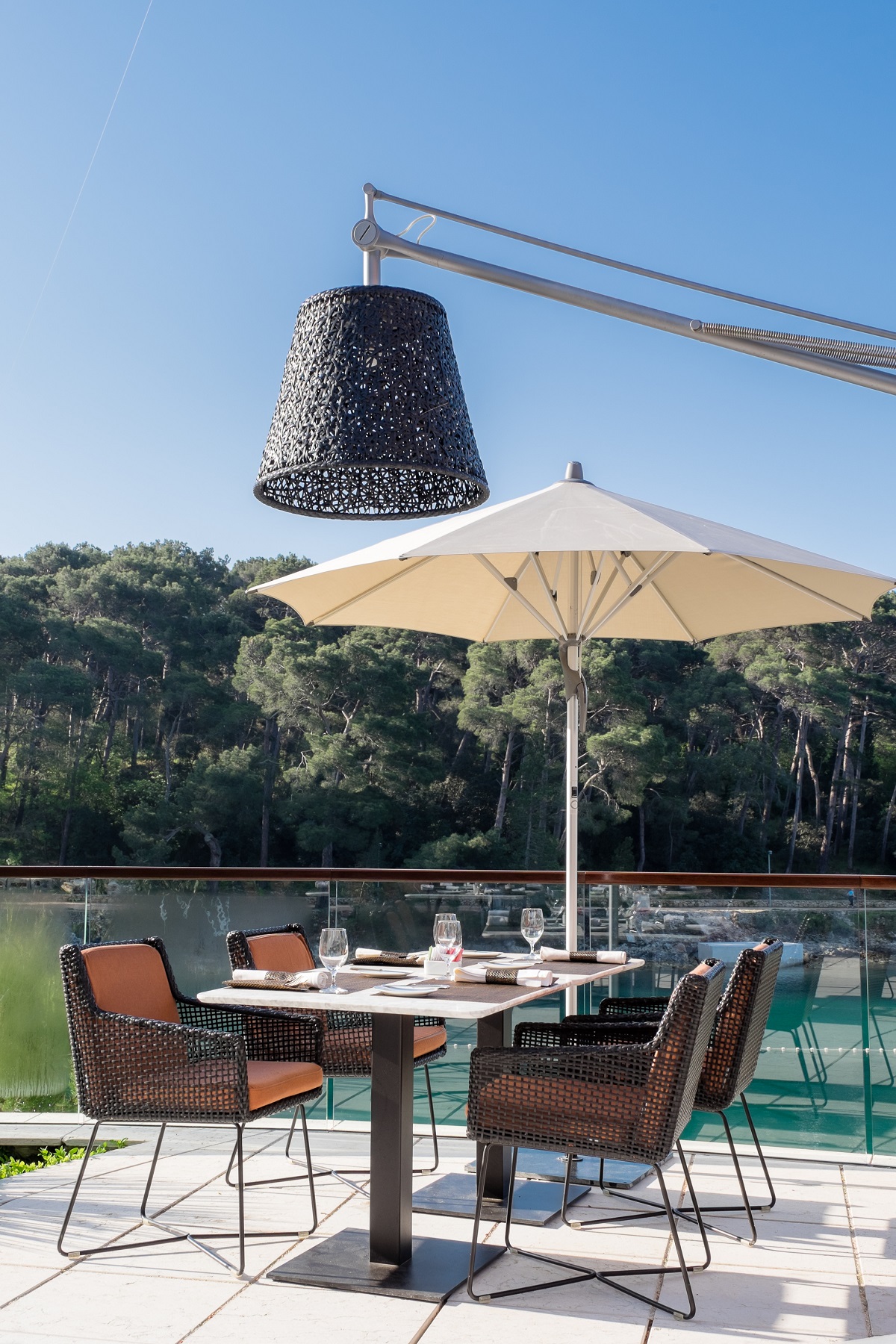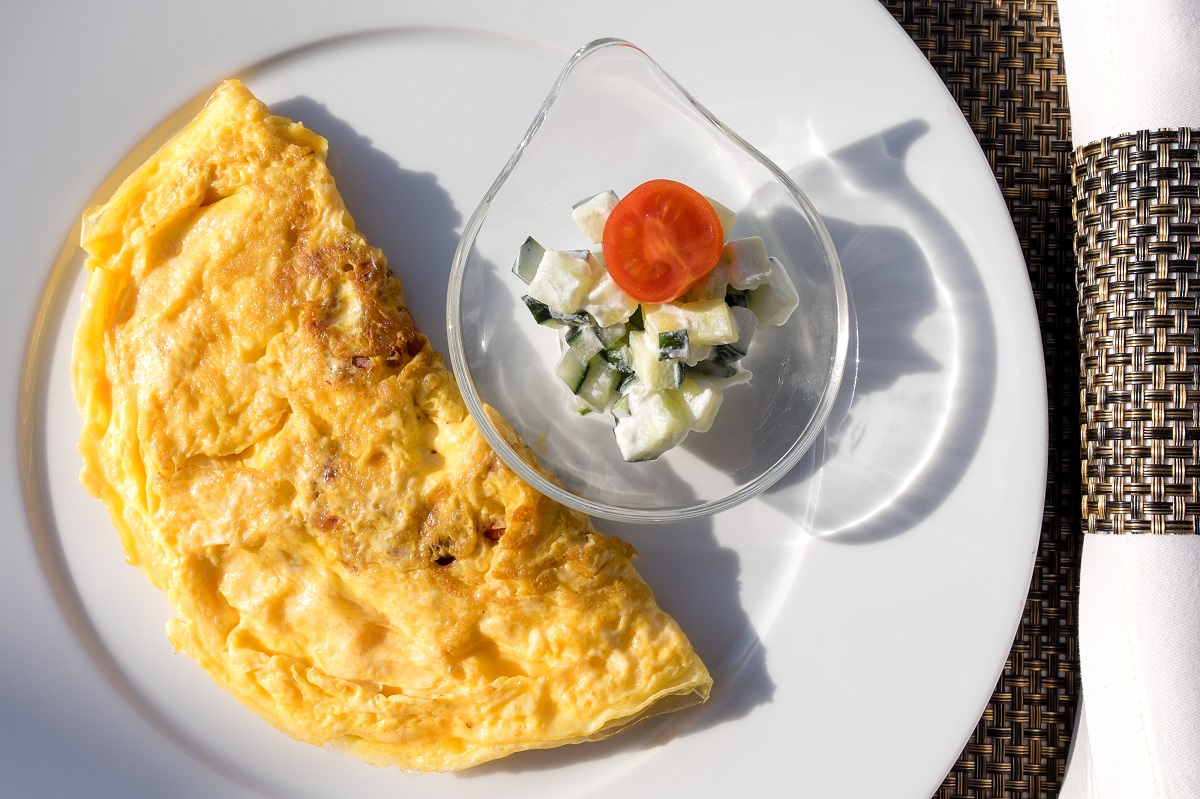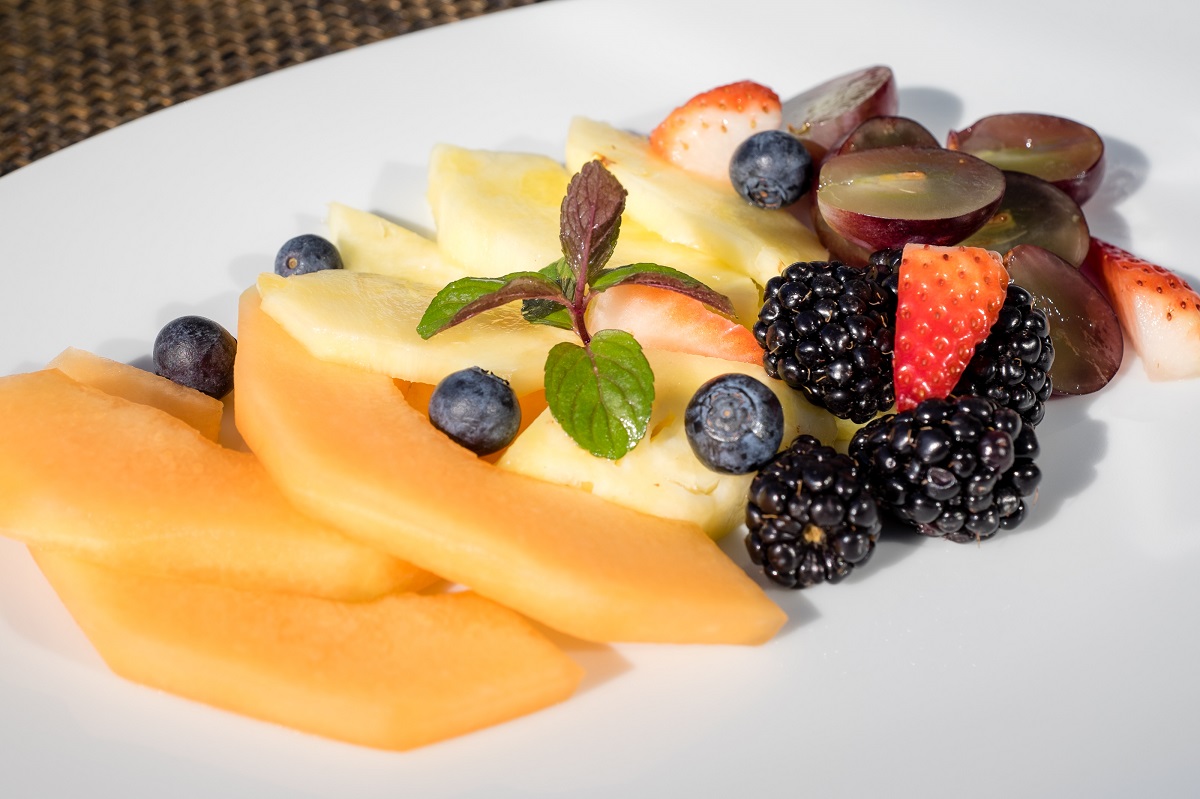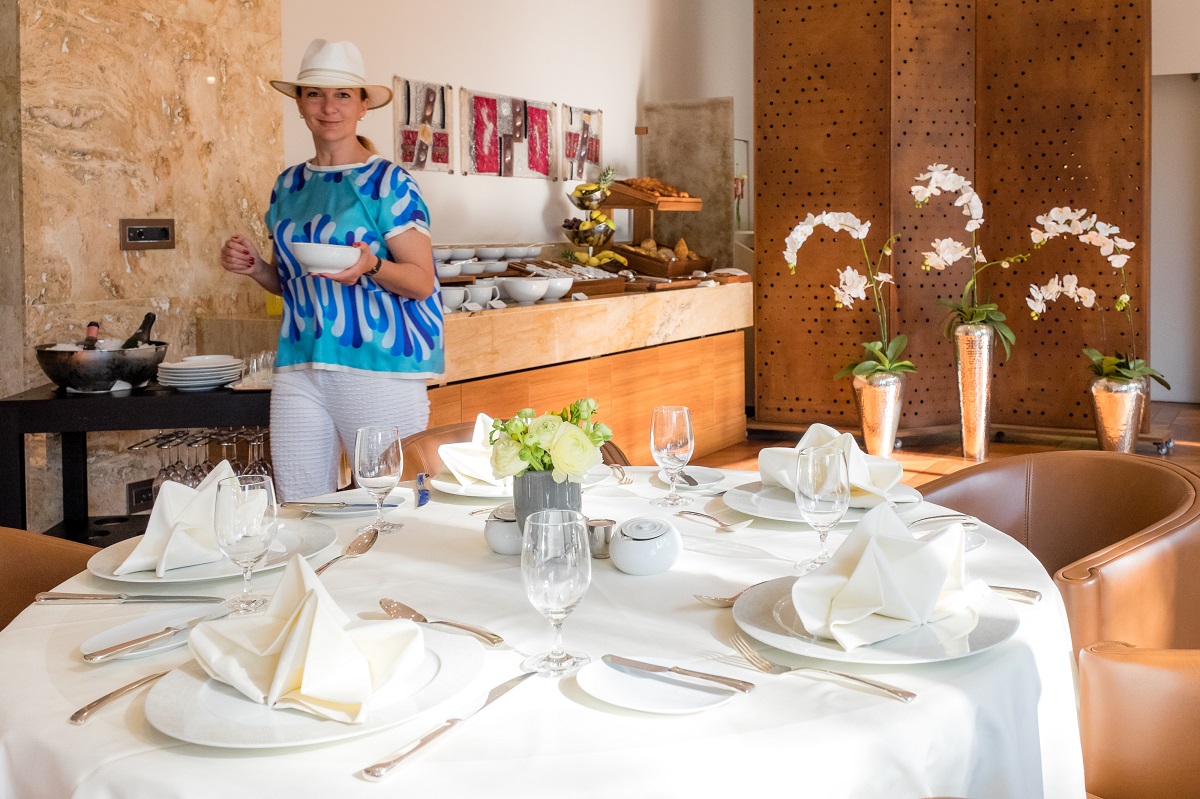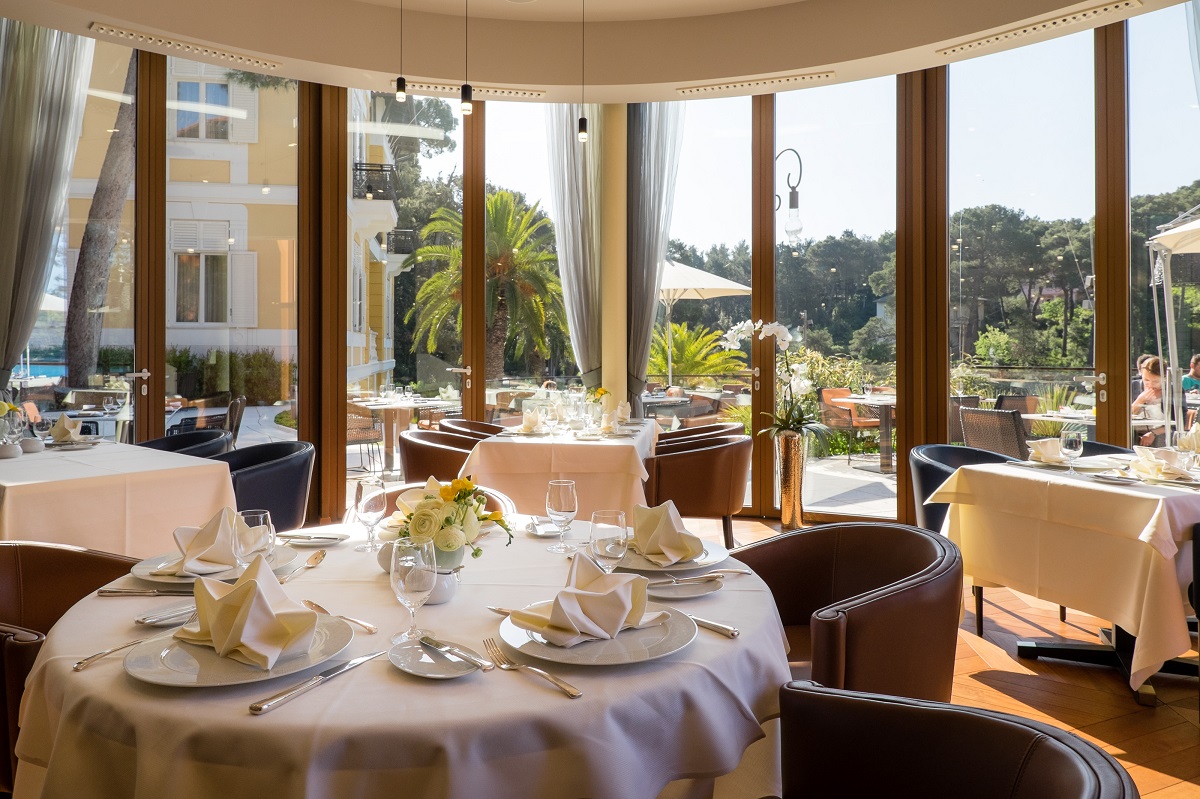 You'll be wondering how the concierge helped me out. The morning I was leaving I wasn't the only one to want to stay here. My car would not start, it just wanted to stay there, parked between a Mercedes and a BMW.
That's when the concierge turned into a car mechanic; he involved a few people for extra help and in no time I was set to go. INCREDIBLE.
I know it's not a place everyone can manage. But if you have a something special to celebrate, an anniversary or a birthday… this is just the place. They'll know exactly what you want, I'm sure!
Ph. Andrea Zangrando